Glazed Chocolate Cake Doughnuts will satisfy your sweet tooth and chocolate craving. A quick chocolate buttermilk cake base is poured into doughnut pans, baked and then dipped into a buttermilk glaze. This recipe yields 12 chocolate cake doughnuts.
Glazed chocolate cake doughnuts have been my weakness since 1984.
Or thereabouts, because I was little.
In those early years, every so often on a random Saturday morning, my dad would drive out to the nearest Dunkin Donuts and pick up a coffee for himself and a dozen doughnuts for us. I never could predict when that white, orange and pink box would magically appear on the kitchen table, but you can believe I ran down the stairs every Saturday hoping to see it. Forever craving a sticky sweet chocolate cake doughnut.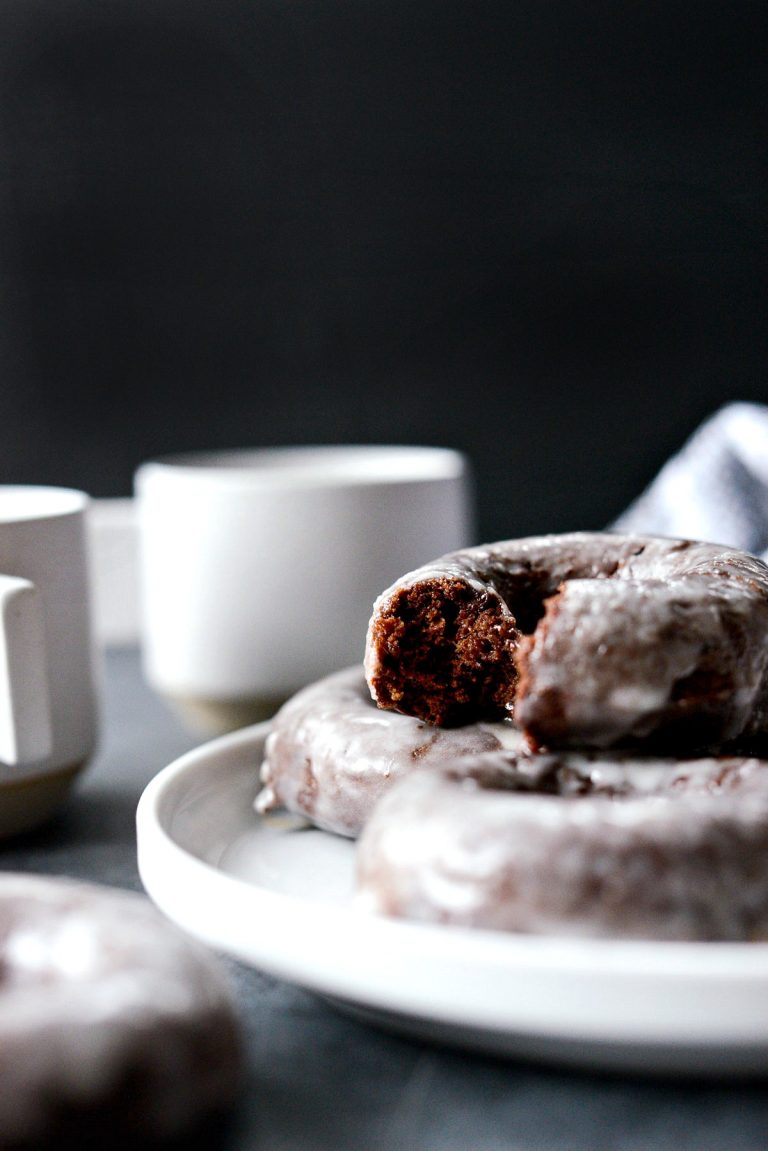 To this day, whenever I take a bite of one it takes me back to my childhood.
The. Best.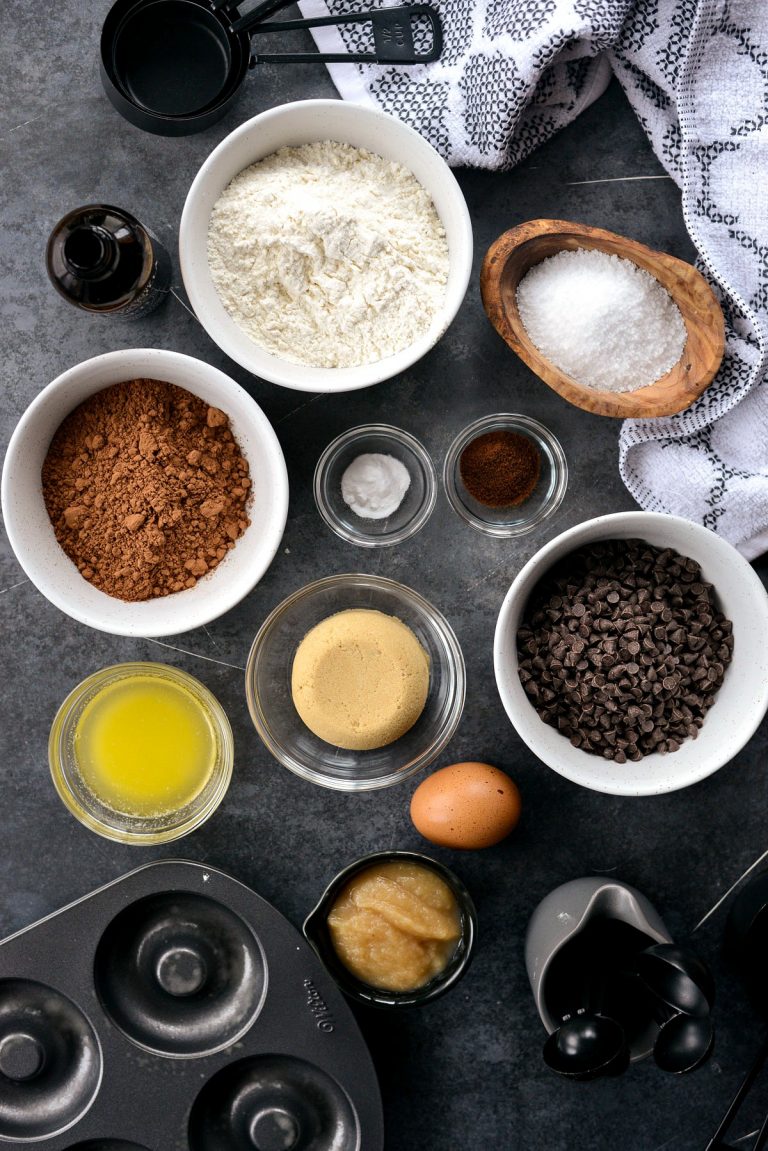 To Make These Glazed Chocolate Cake Doughnuts You Will Need:
unbleached all-purpose flour
unsweetened cocoa powder
espresso powder
baking soda
light brown sugar
mini chocolate chips (optional)
kosher salt
buttermilk
applesauce (unsweetened)
unsalted butter (melted)
vanilla
egg
powdered sugar
In a large bowl, sift in 1 cup unbleached all-purpose flour, 1/2 cup unsweetened cocoa powder, 1 teaspoon espresso powder and 1/2 teaspoon baking soda.
Once sifted, add in 1/2 cup light brown sugar, 2/3 cup mini chocolate chips and 1/2 teaspoon kosher salt. The mini chips are optional, my girls love them and they do add a depth to the chocolate flavor.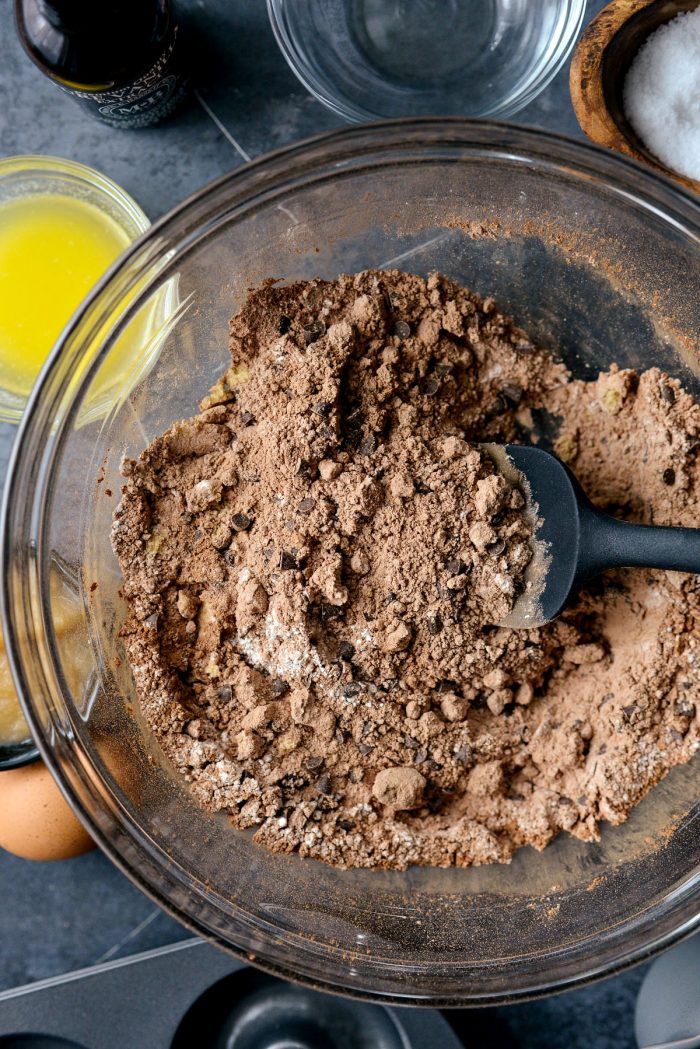 Mix to combine.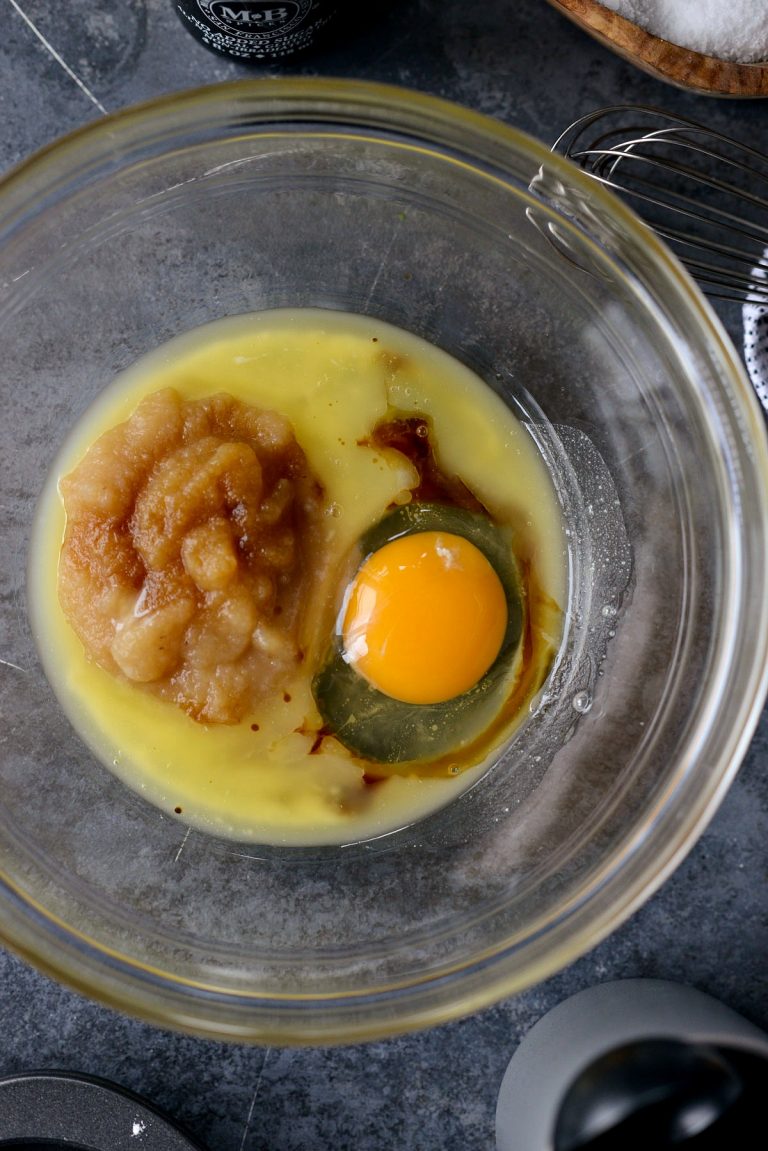 In a separate bowl, measure and add 3/4 cup low-fat buttermilk, 1/4 cup unsweetened applesauce, 2 tablespoons melted (slightly cooled) unsalted butter, 1 large egg and 3/4 teaspoon vanilla extract.
Whisk to combine.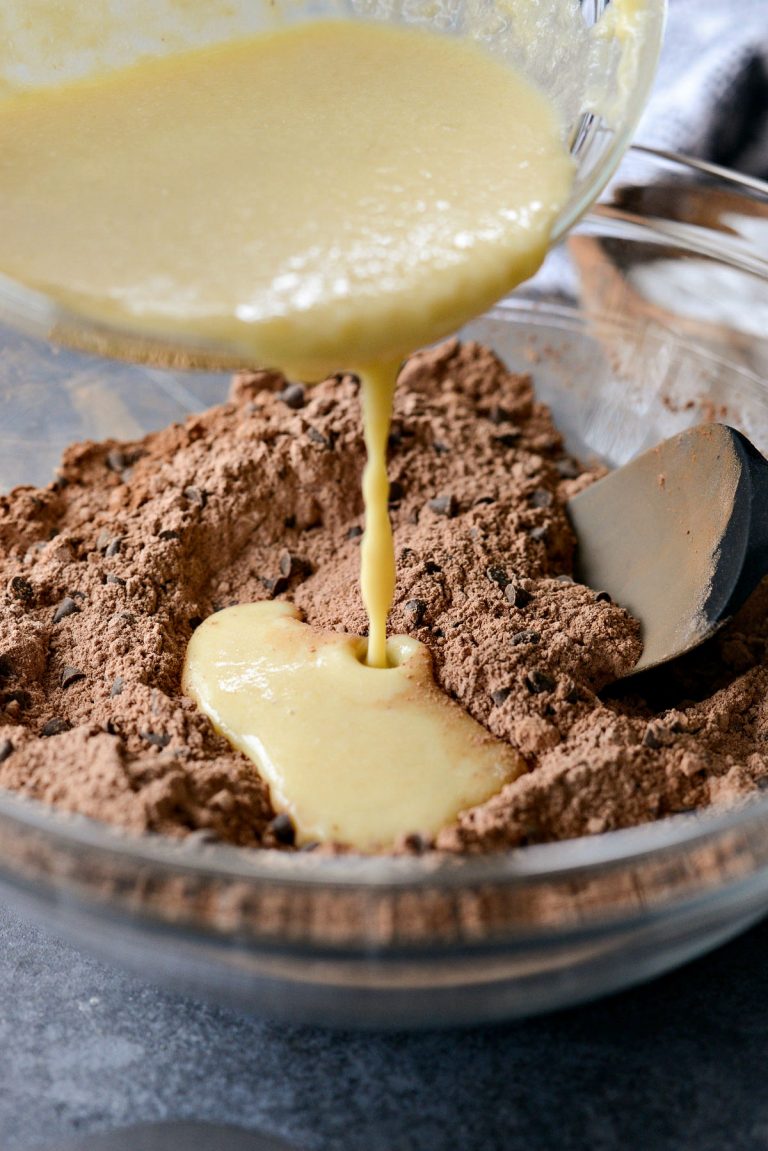 Pour the egg mixture into the bowl with the dry ingredients.
Stir until just combined.
Preheat your oven to 375° and spray 2 doughnut pans with nonstick spray. I HIGHLY recommend using a nonstick spray that has flour to ensure easy release after baking.
Spoon the doughnut batter into your prepared pans.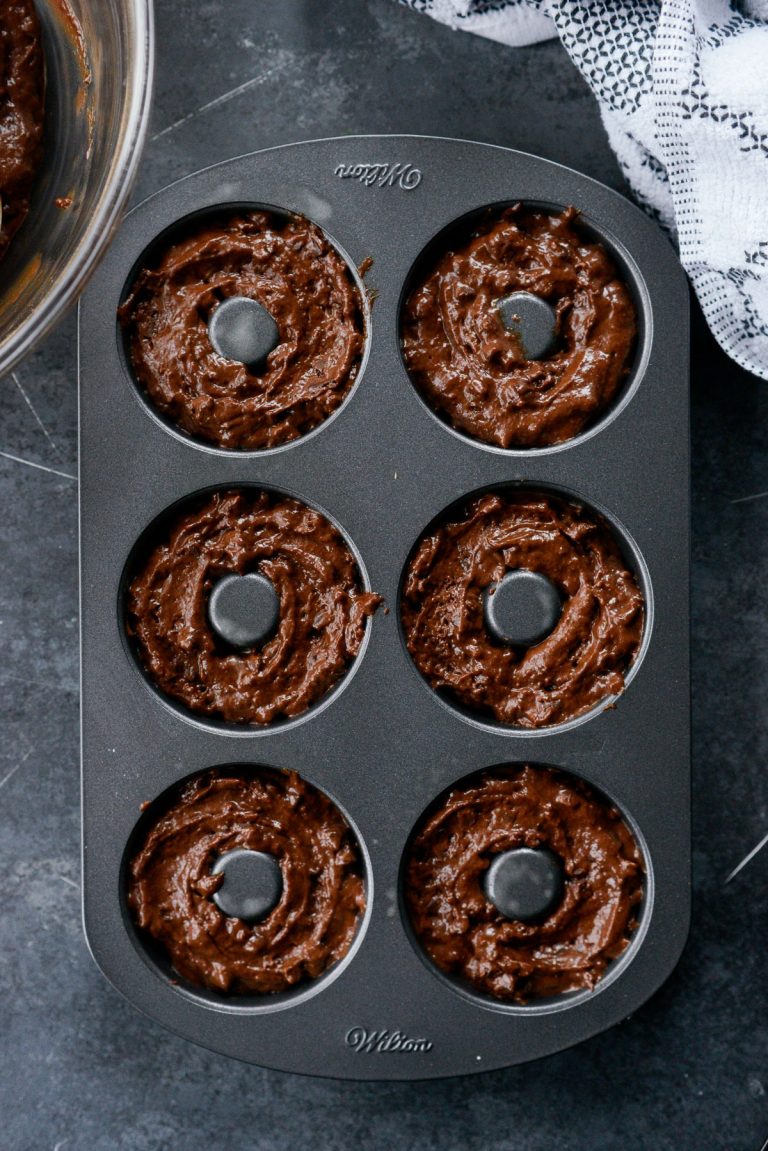 Fill 3/4 of the way full and use the back of the spoon to spread the tops even.
Bake on the middle rack of your preheated oven for 8 t0 12 minutes or until the doughnuts bounce back when gently pressed and/or a cake tester comes out with only a few crumbs (no batter) attached
Once baked, allow the doughnuts to cool in the pan for 10 minutes before running a thin rubber spatula around the edge to make sure they are sticking.
Carefully, invert the pan onto a wire rack so the doughnuts can cool completely.
YUM!
Meanwhile, make the glaze. In a mixing bowl, sift 2 cups powdered sugar. Add a splash of vanilla and whisk while slowly adding buttermilk, until desired consistency.
Dip.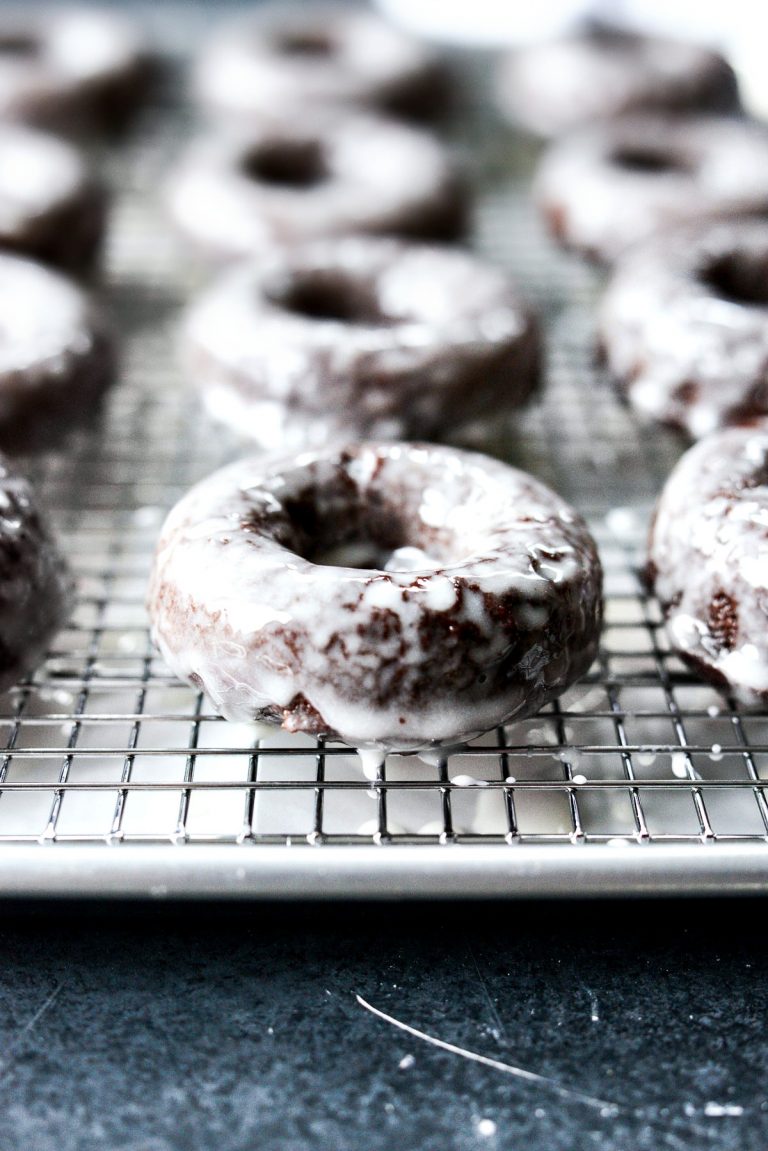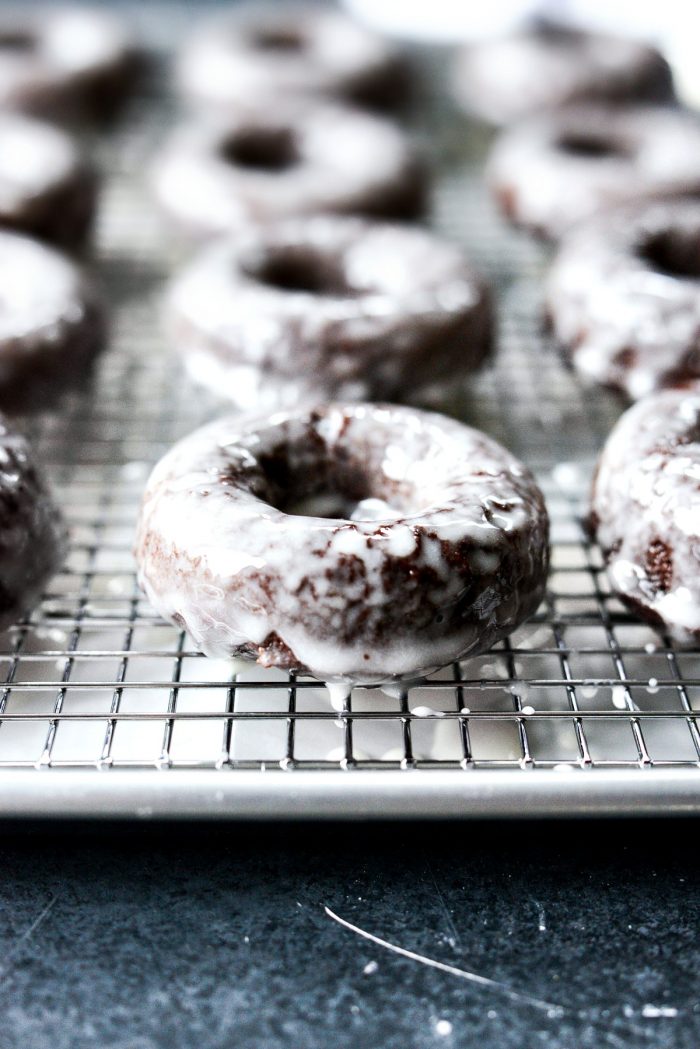 And invert onto a wire rack set into a rimmed metal baking sheet to allow the excess glaze drip off and cool and harden.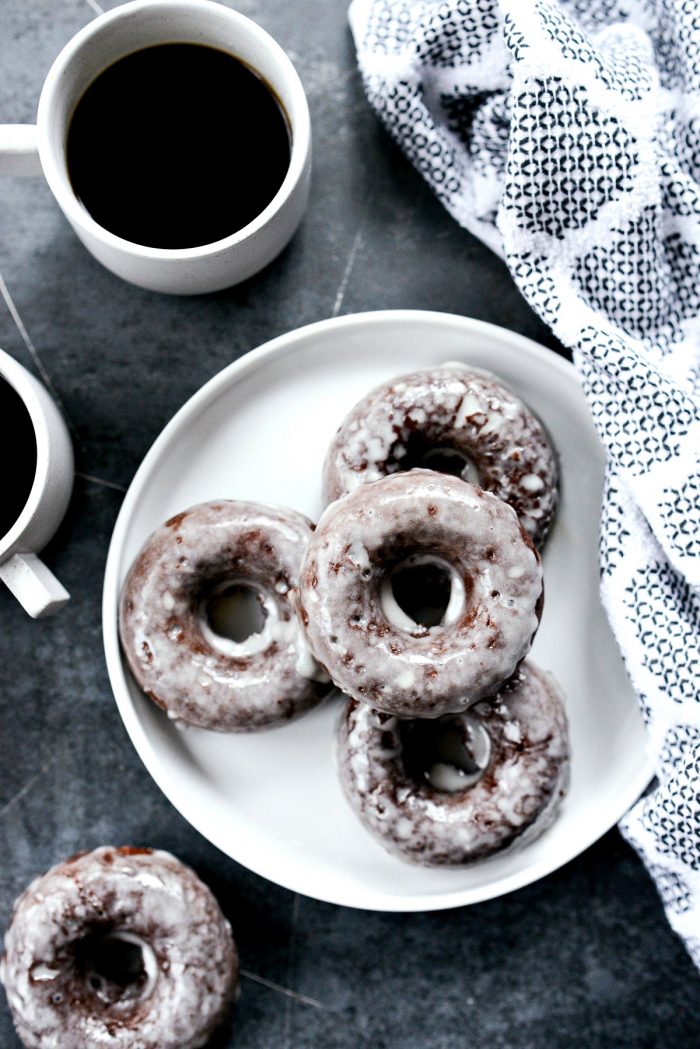 Or don't.
I never can.
Rich and chocolaty and incredibly delicious. Serve with hot coffee or milk.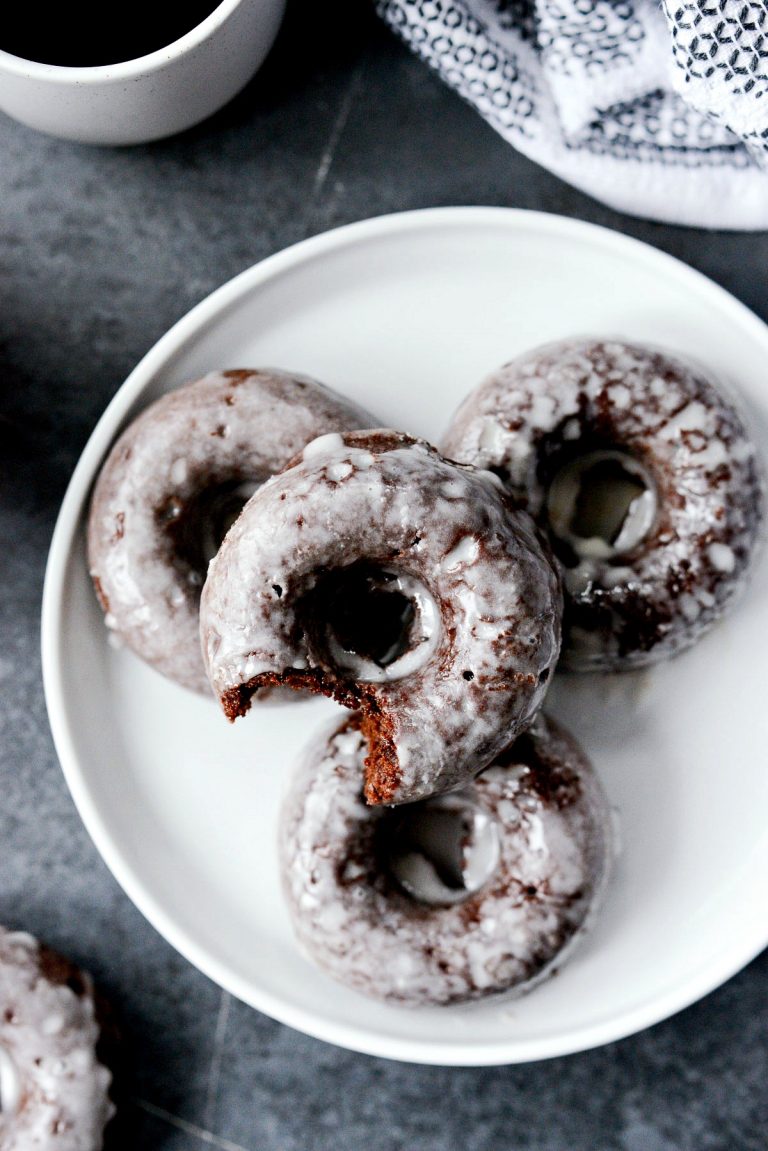 Enjoy! And if you give this Glazed Chocolate Doughnuts recipe a try, let me know! Snap a photo and tag me on twitter or instagram!
This post may contain affiliate links.
Buy the Cookbook: Simply Scratch : 120 Wholesome Homemade Recipes Made Easy Now available on Amazon »
THANK YOU in advance for your support!