Wow your friends and family by serving this Gingerbread French Toast Bake for breakfast or brunch! In it, cubed brioche soaks up a brown sugar custard, gets drizzled with a gingerbread sugar topping and is baked until golden and crispy on top. Serve with a generous dusting of powdered sugar and drizzle of maple syrup!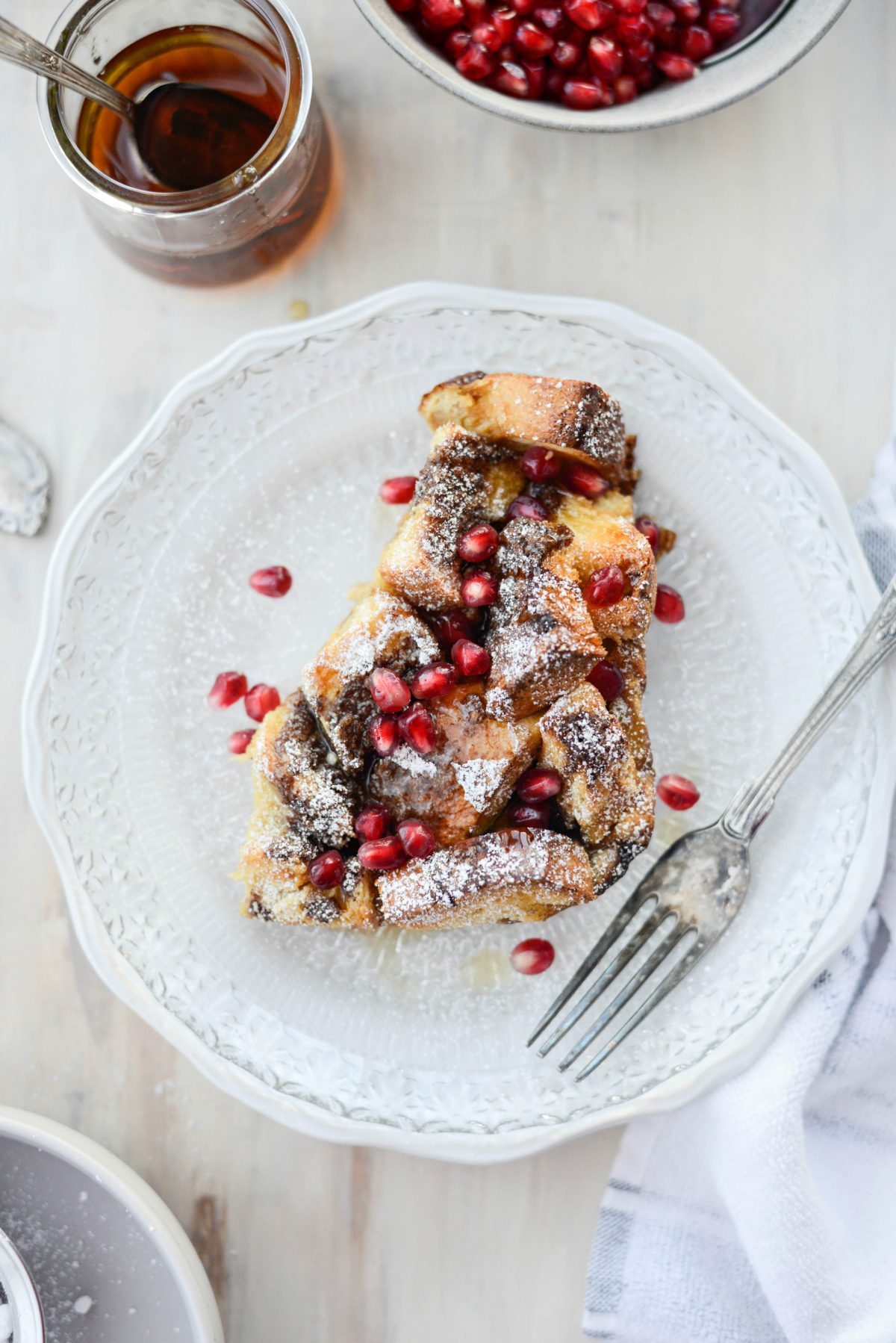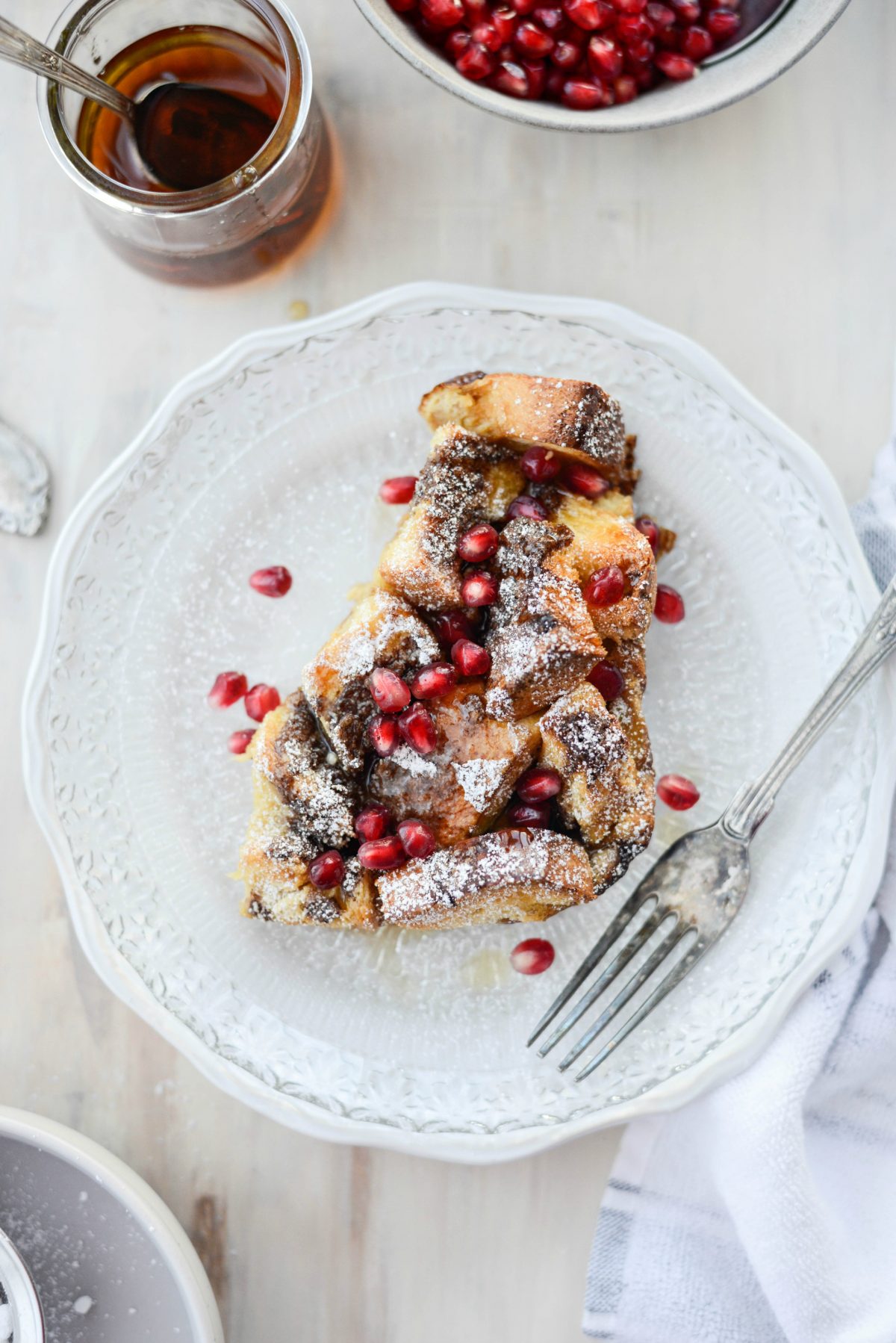 Hooray it's Friday! I don't know about you, but I'm definitely ready for the weekend. I'm also equally excited to share this beautiful and deliciously brunchy French toast bake. As you probably know, breakfast and brunch is my favorite thing, especially served at dinnertime and/or around the holidays. Typically my idea of a holiday breakfast consists of fresh fruit, a casserole of some sort and a carafe of coffee. And when I say typically, I really mean mandatory because I'm always in the mood for a cozy breakfast casserole. And coffee. Always.
First, the most important ingredient in this French toast bake, is the bread (obviously). For this recipe, I use is brioche, which basically tastes like a doughnut. Yes! Doughnut bread that soaks up a brown sugar custard, then gets drizzle with a sweetened buttery gingerbread topping and baked until the top is golden and the inside custardy bread goodness. Only to be dusted with powdered sugar and drizzled with real maple syrup.
So yes, basically it's dessert for breakfast, but when it's Christmastime anything goes, right?
And this goes well with coffee, my friends. Coffee and company. Two of the best things this time of year!
To Make This Gingerbread French Toast Bake You will need:
1 loaf (a little over 1 pound) brioche
6 large eggs
1/2 cup dark brown sugar
kosher salt
2 teaspoons vanilla
2 cups half & half
4 tablespoons butter
1/4 cup granulated sugar
1 tablespoon homemade gingerbread spice mix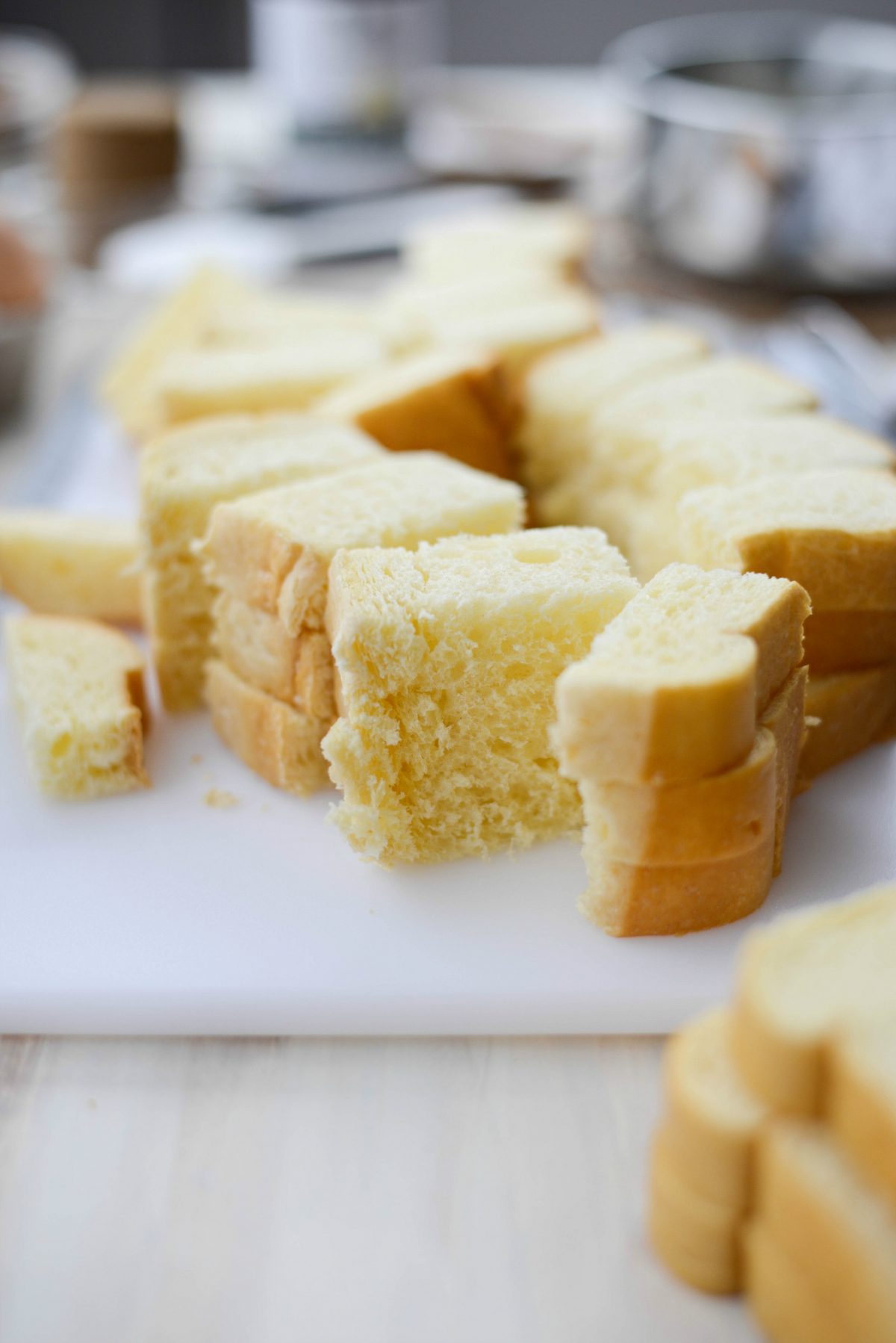 Next cut the brioche into cubes and place them into a 9×13 baking dish that has been sprayed with olive oil or coconut oil.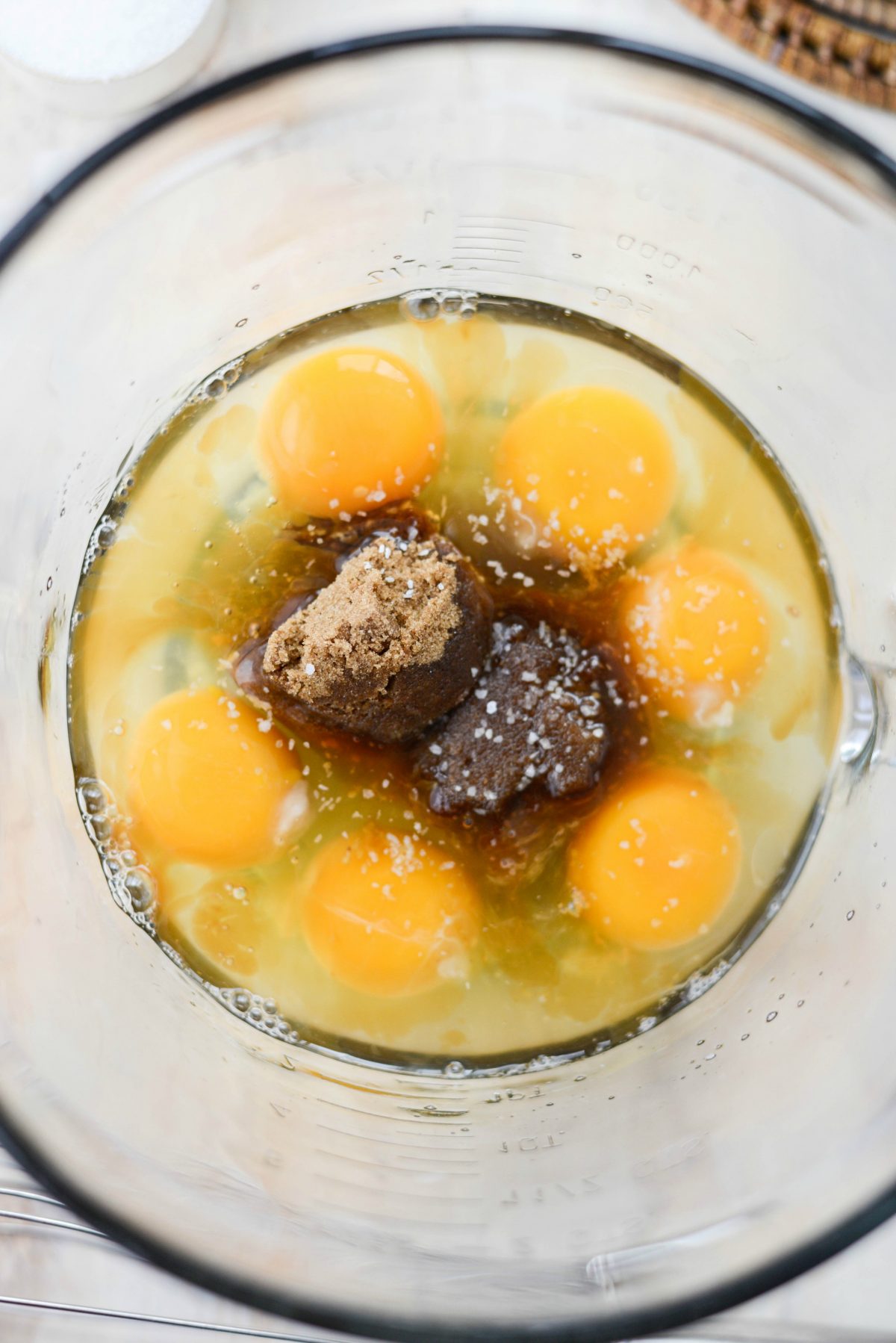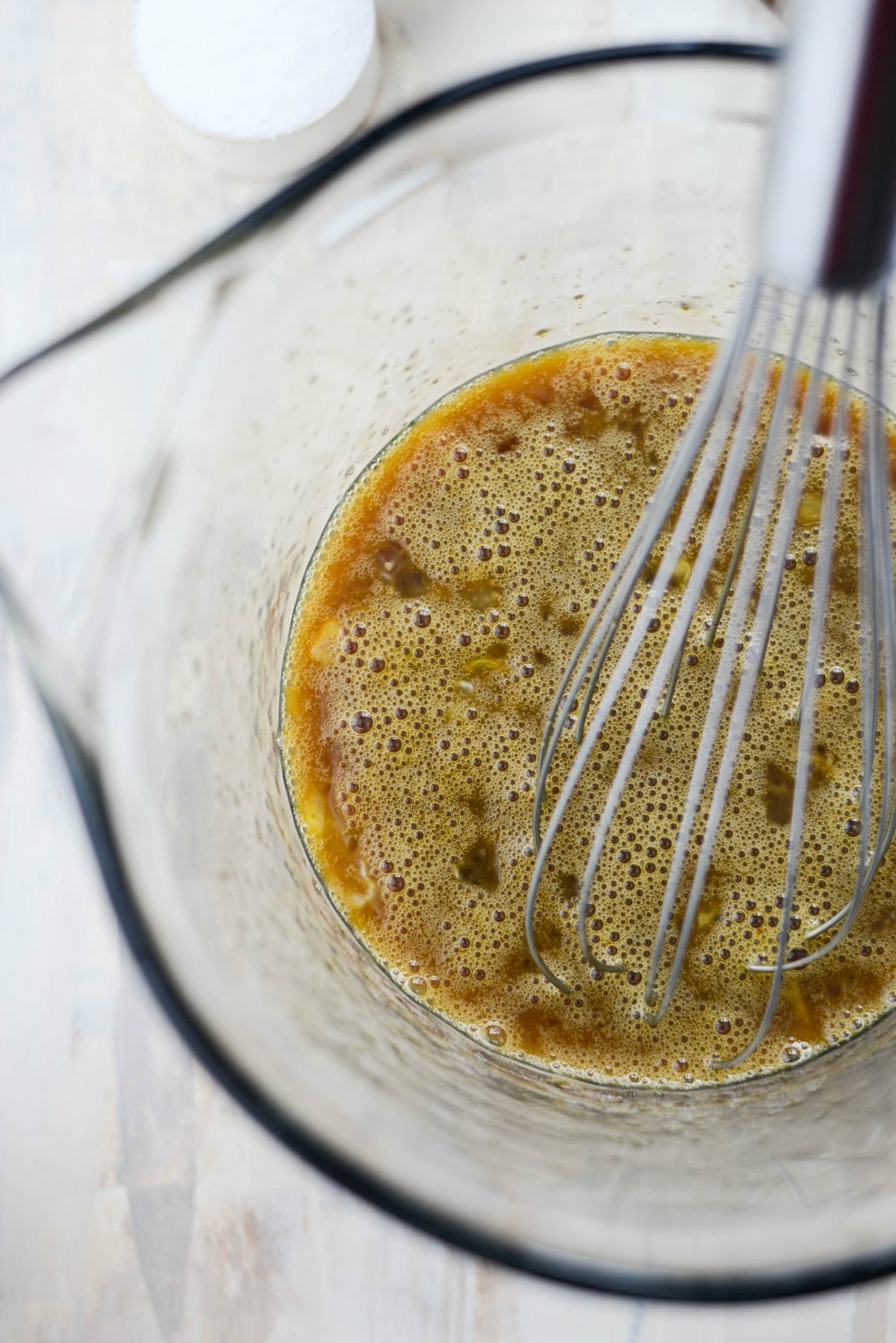 Then in a mixing bowl, combine the 6 eggs, with 1/2 cup dark brown sugar, a pinch (or 1/8 teaspoon) of kosher salt and 2 teaspoons pure vanilla extract.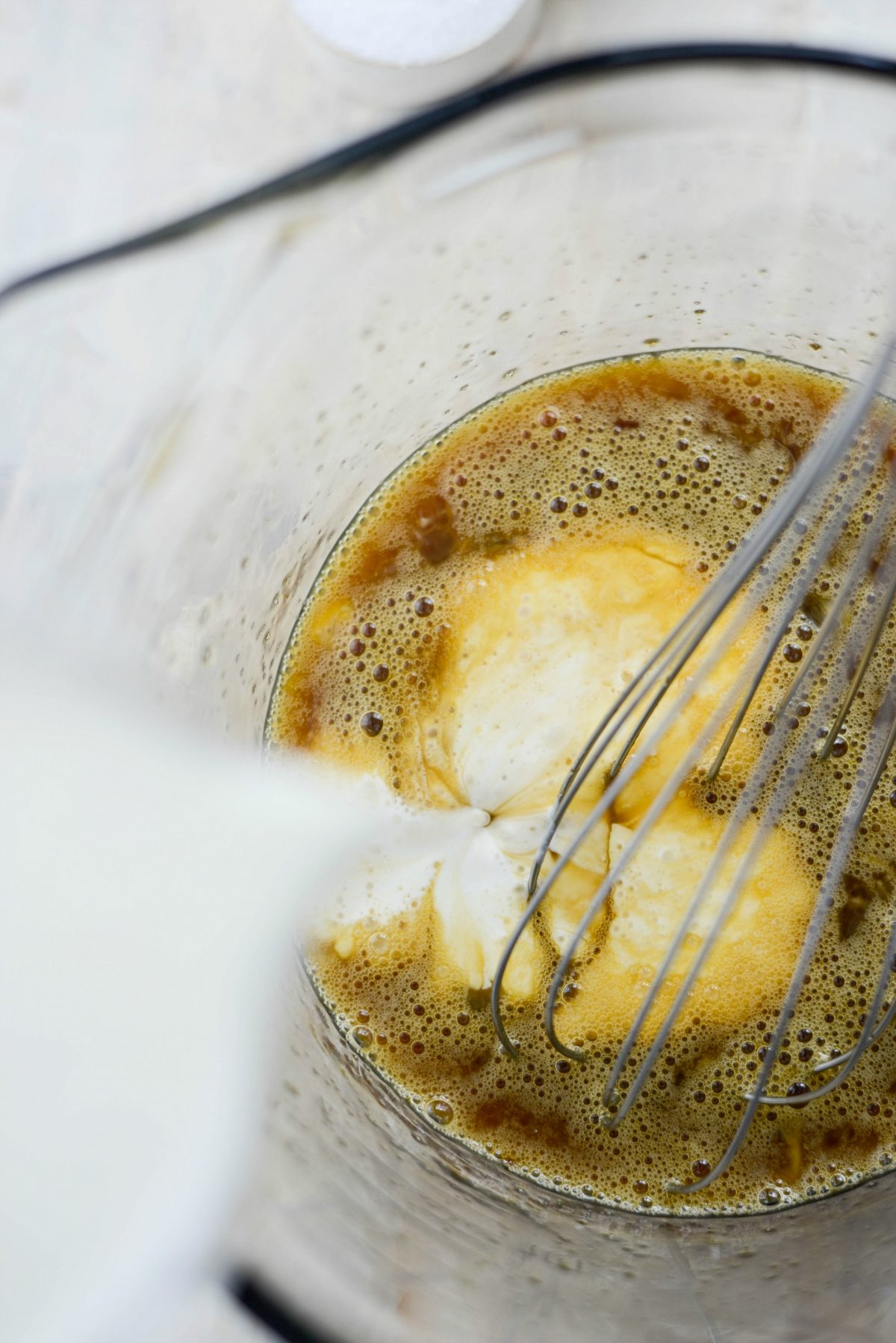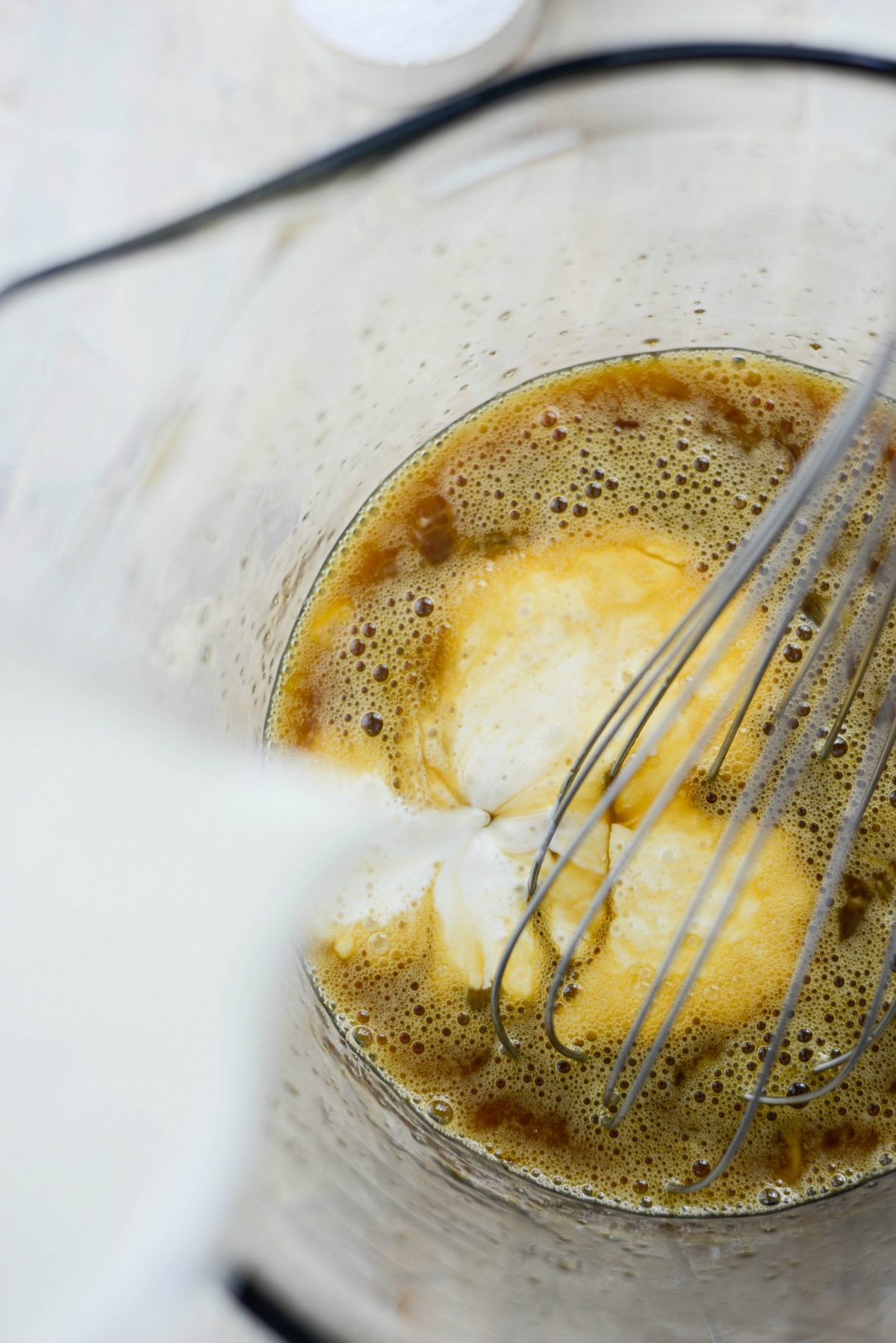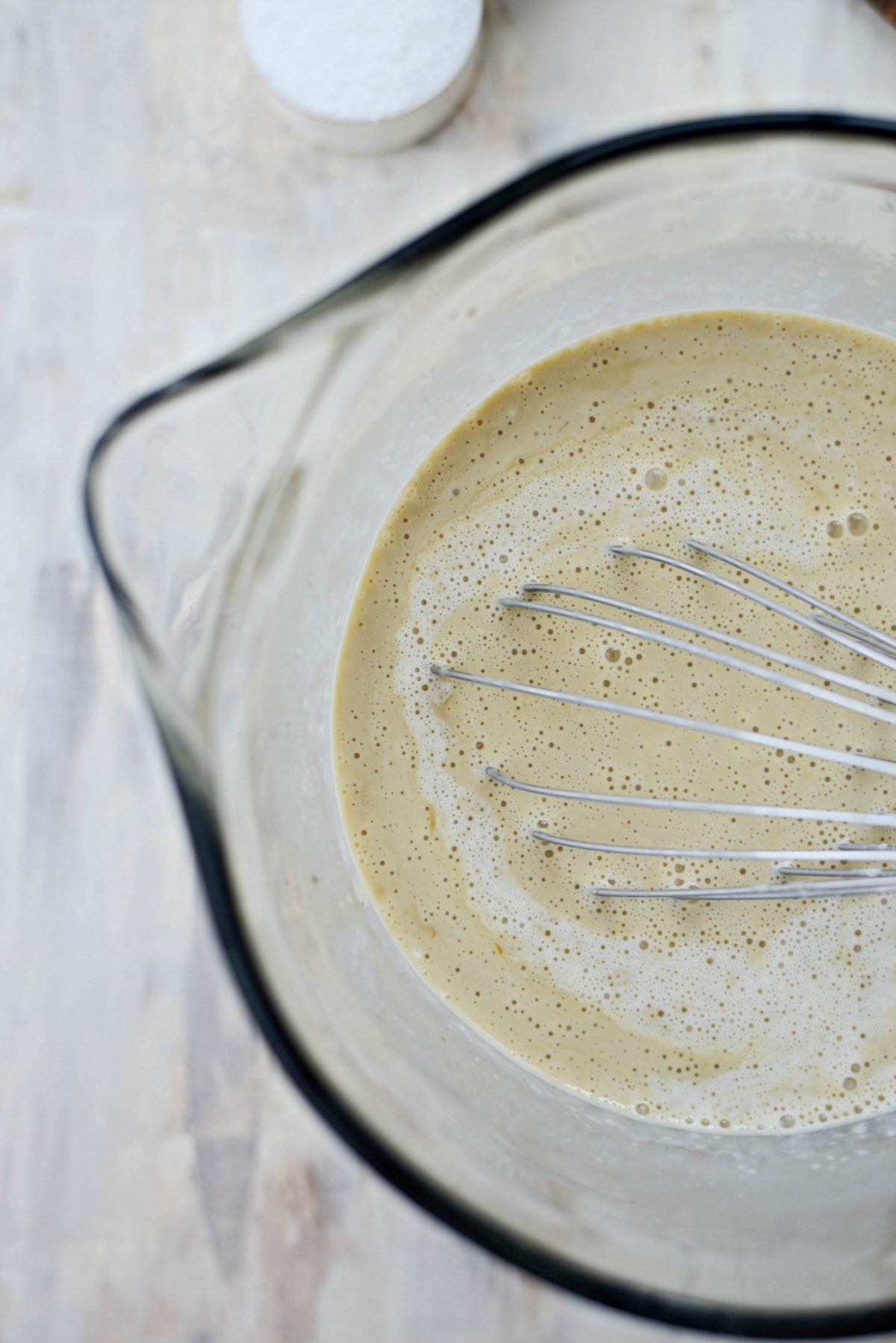 Next pour in 2 cups of half & half and whisk until thoroughly combined.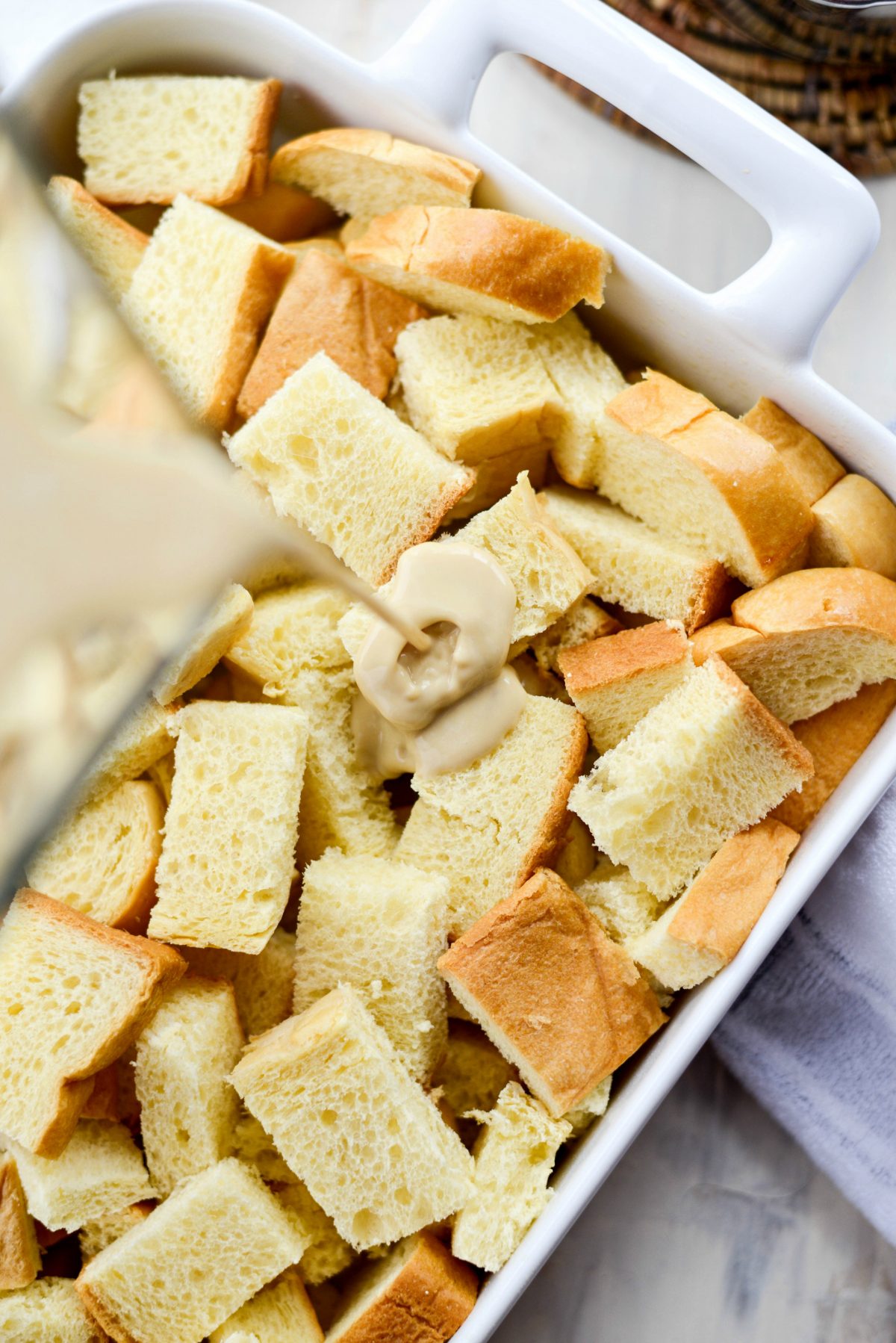 Next, pour the brown sugar custard over top of the brioche. Then slip it into your fridge to chill for 30 minutes.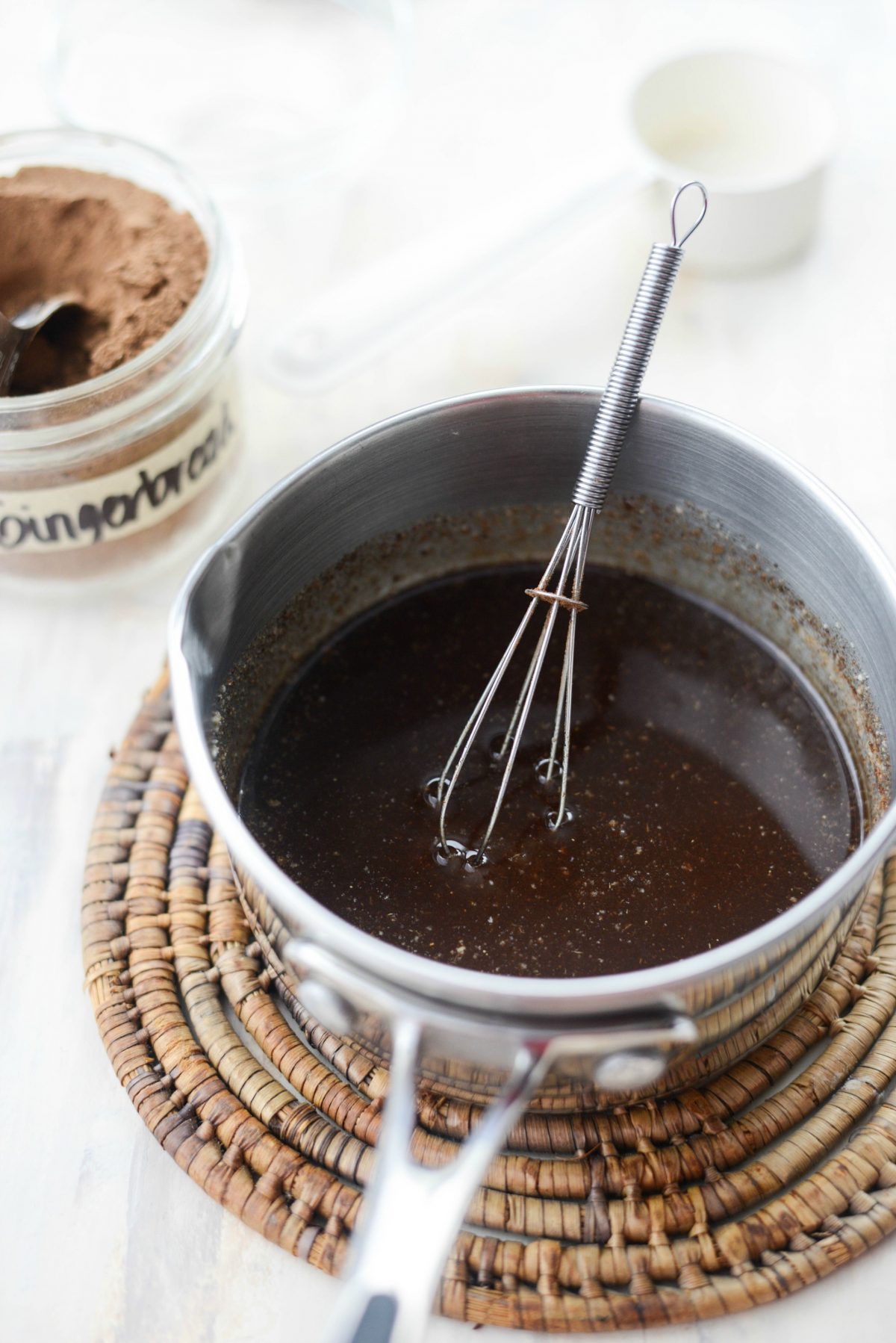 Meanwhile, preheat your oven to 350° and make the gingerbread topping. In a small saucepan, melt 4 tablespoons (half a stick) of butter. Once melted, whisk in 1/4 cup of granulated sugar and 1 tablespoon gingerbread spice mix.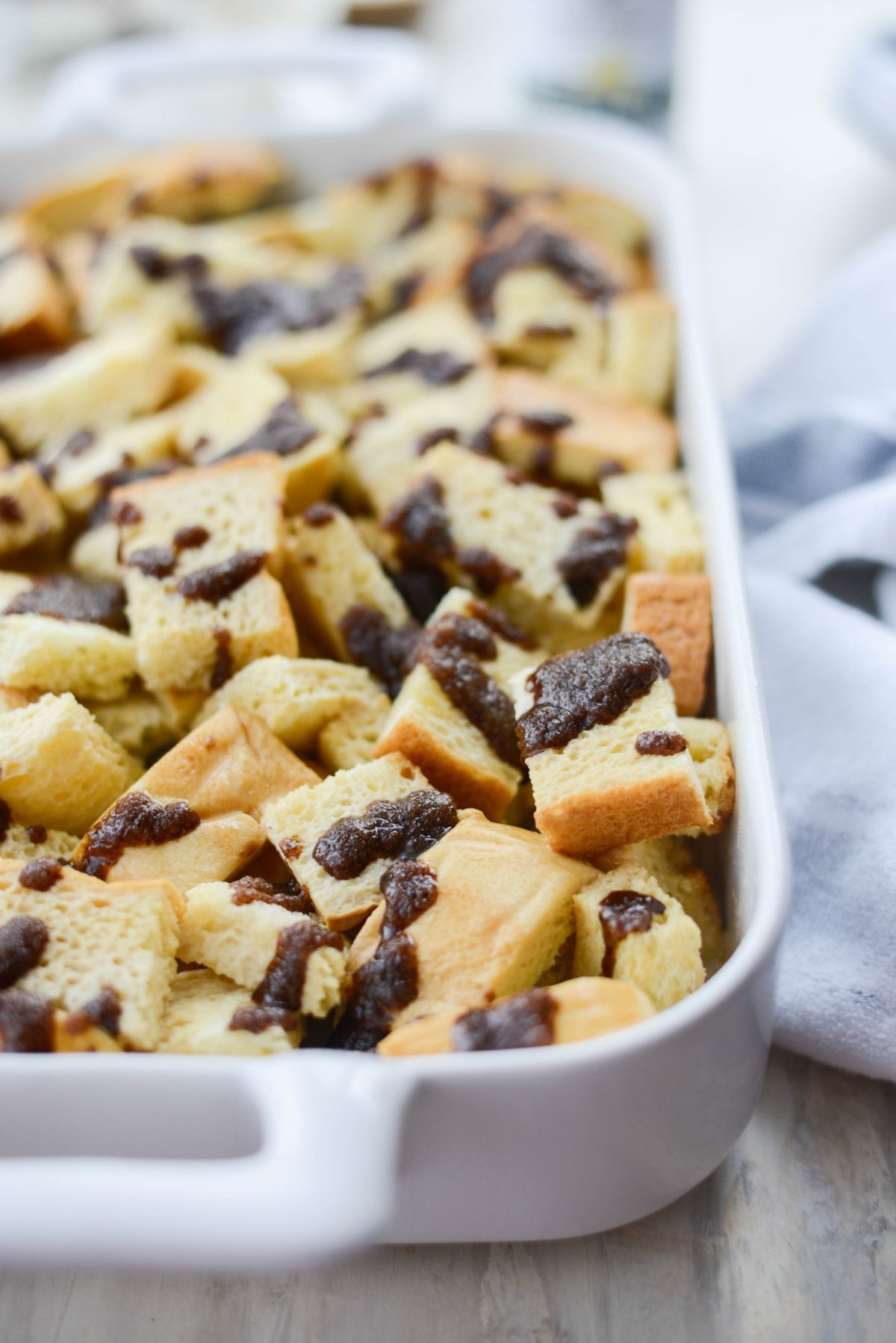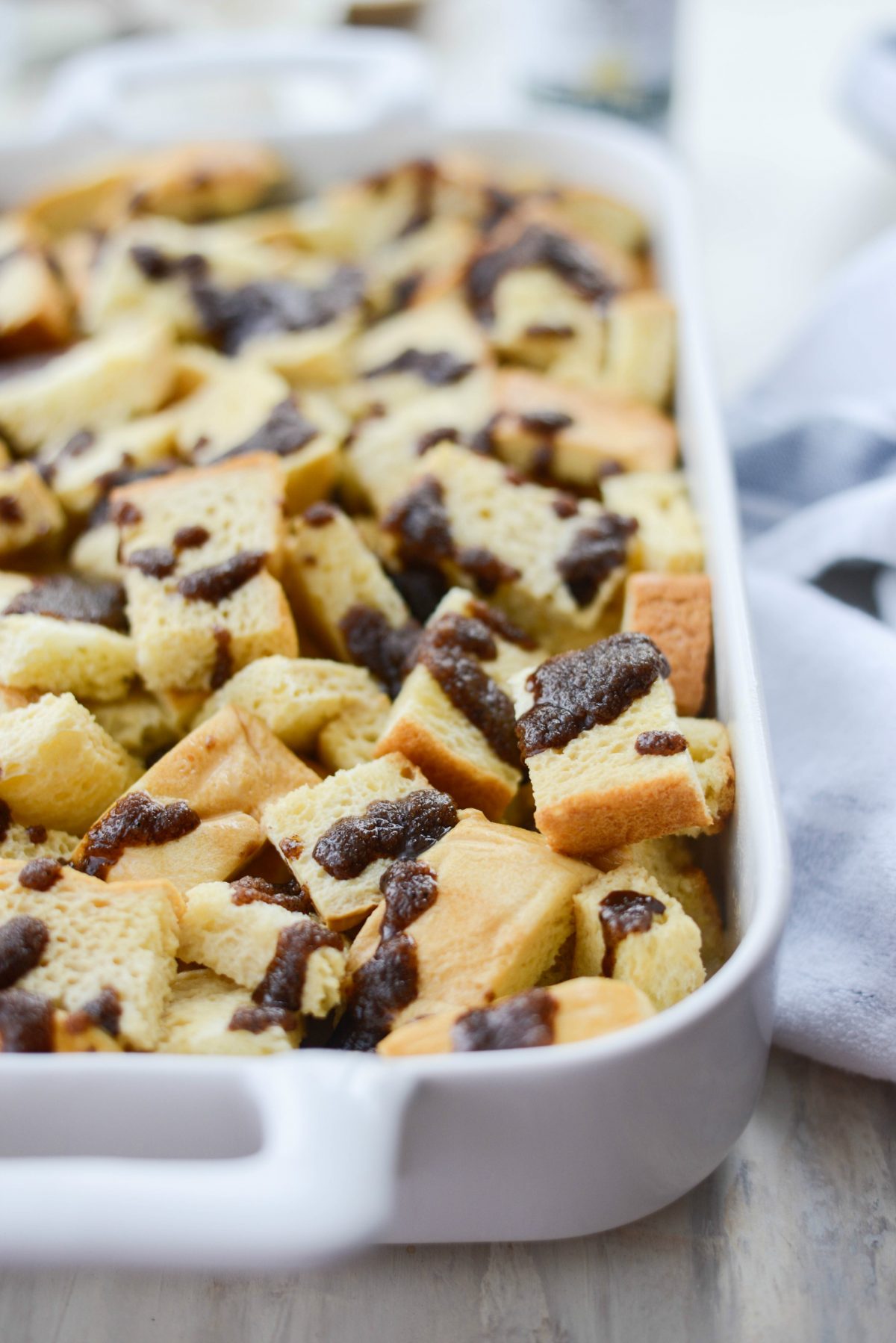 Allow this mixture to cool a bit before drizzling it over top of the chilled, custard-soaked brioche. Cover the French toast casserole with aluminum foil and bake in your preheated oven for 30 minutes.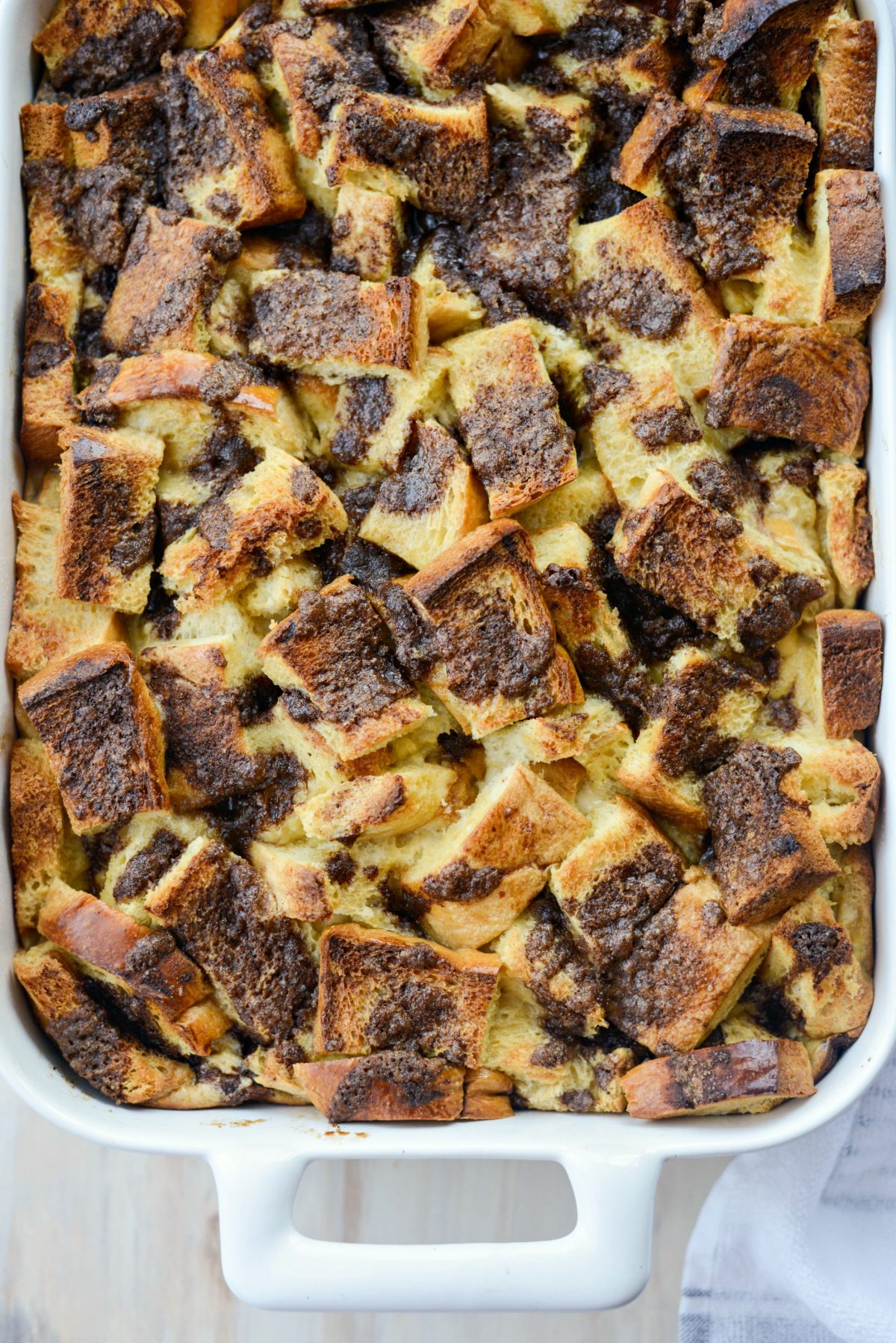 Then uncover and continue to bake for 15 to 20 more or until the top is crisp and golden.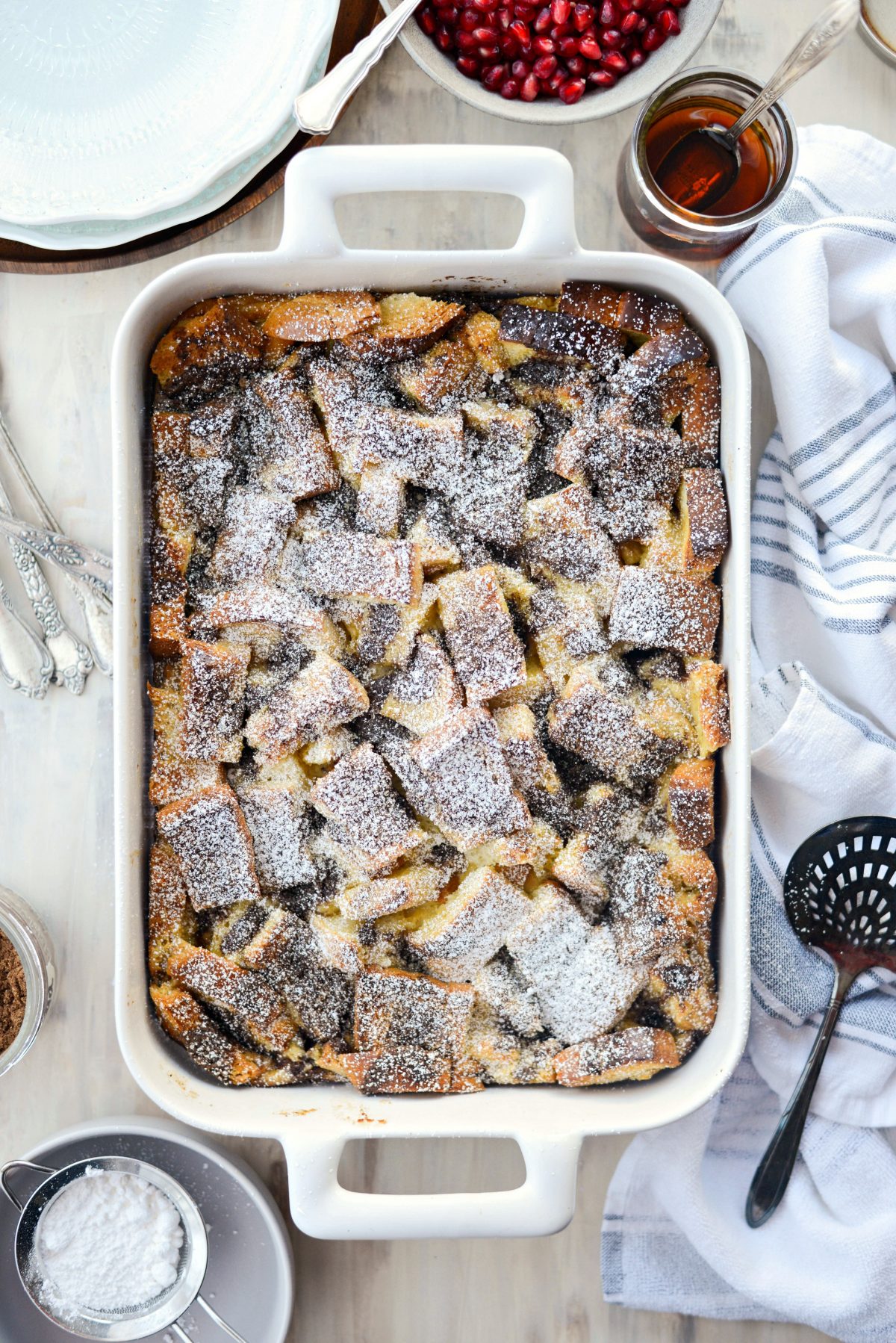 Allow the gingerbread French toast bake to cool for about 5 minutes before dusting it with powdered sugar.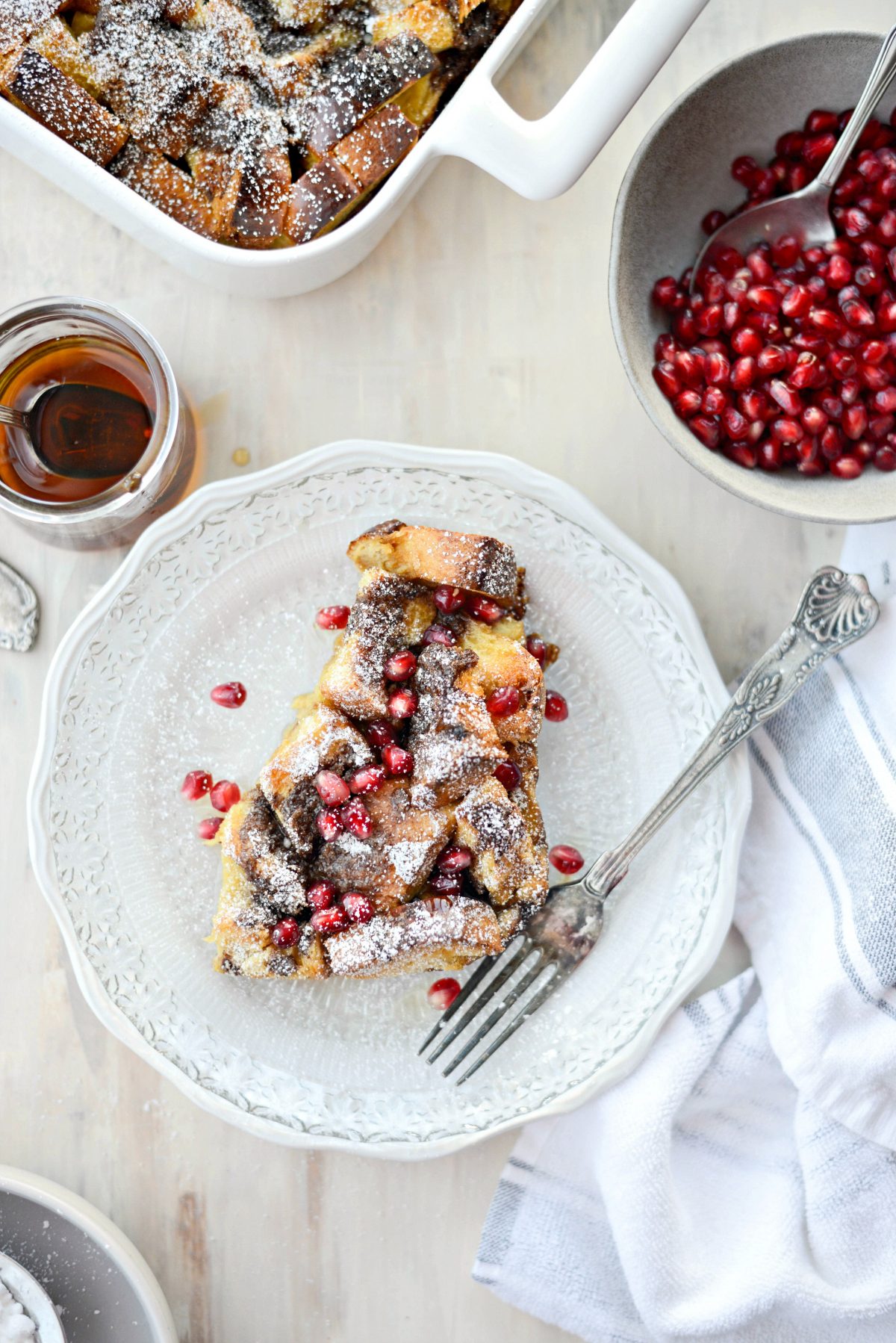 To make it extra festive, I added some pomegranate arils. And if I was really on the top of my game, a sprig of mint as a garnish would've been a nice touch.
I didn't even add extra butter to this because it's that moist and delicious.
Just a little drizzle of maple syrup and fork is all you'll need. However, a little butter never hurt anyone nor has it ruined French toast, so go ahead and add it if you want to.
If you were wondering what to make for breakfast on Christmas Day (or even on Christmas Eve morning), I've got you covered! Because not only does this gingerbread French toast bake serve a small crowd it is so easy and will fill your house up with the aroma of Christmas!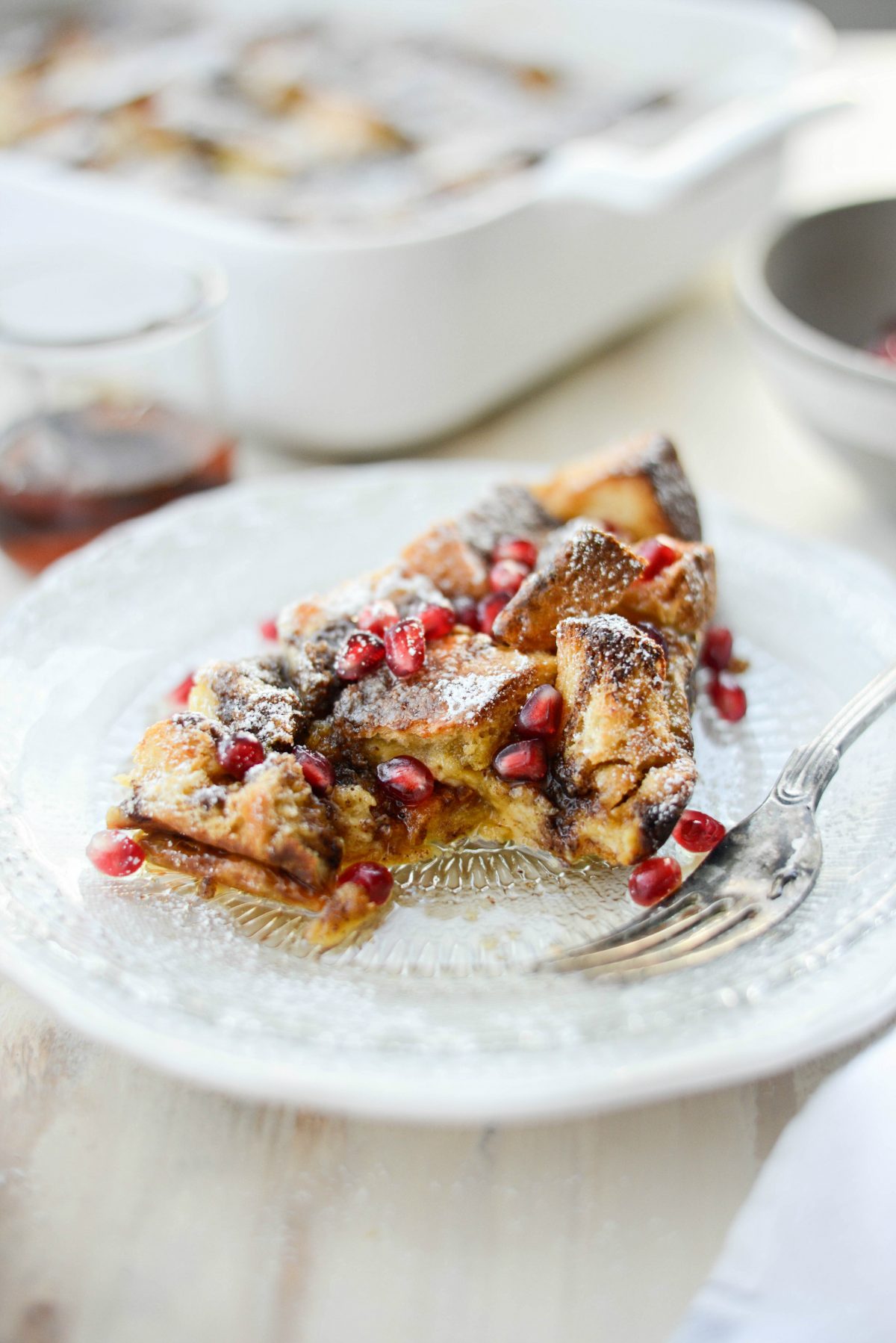 Enjoy! And if you give this Gingerbread French Toast Bake recipe a try, let me know! Snap a photo and tag me on twitter or instagram!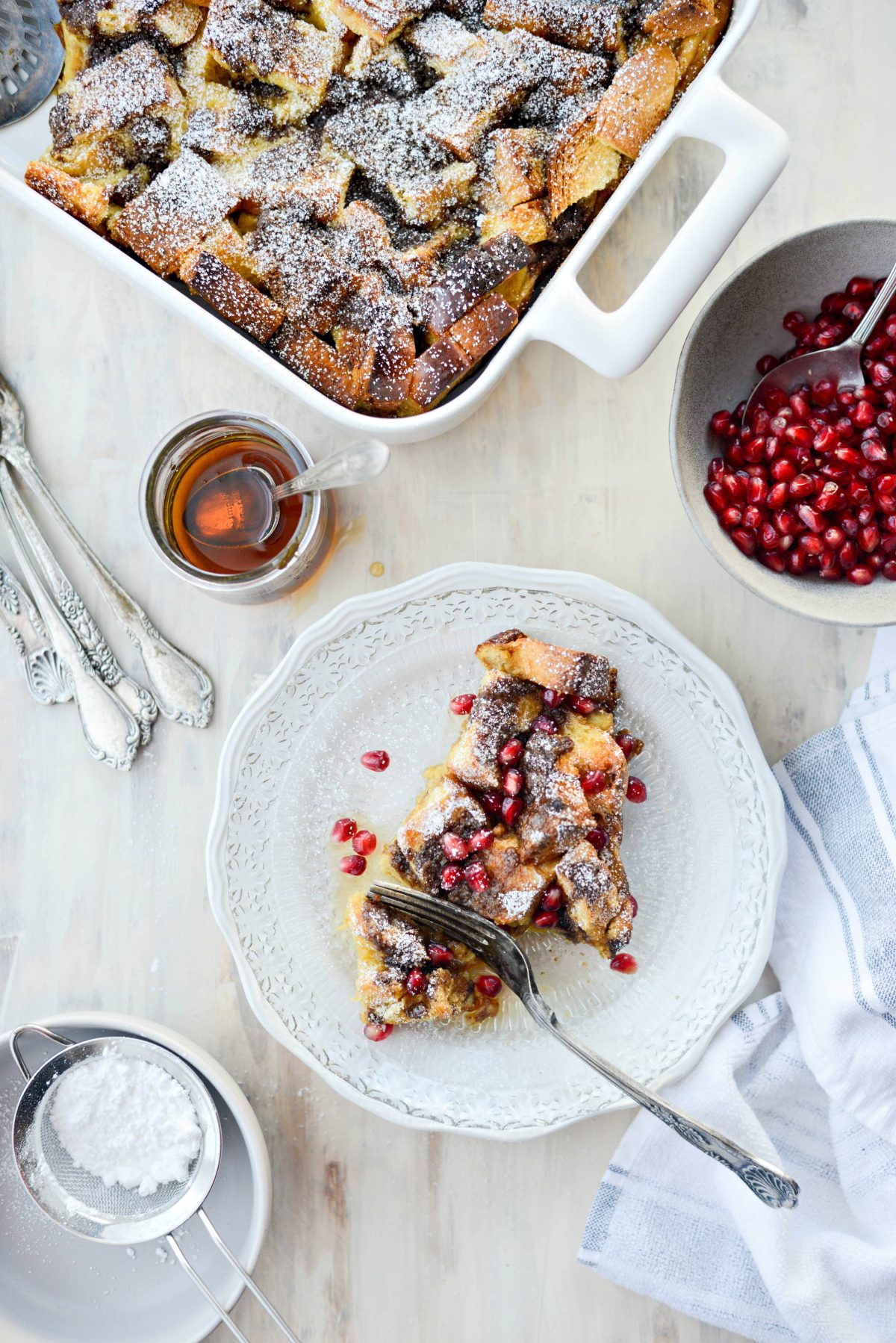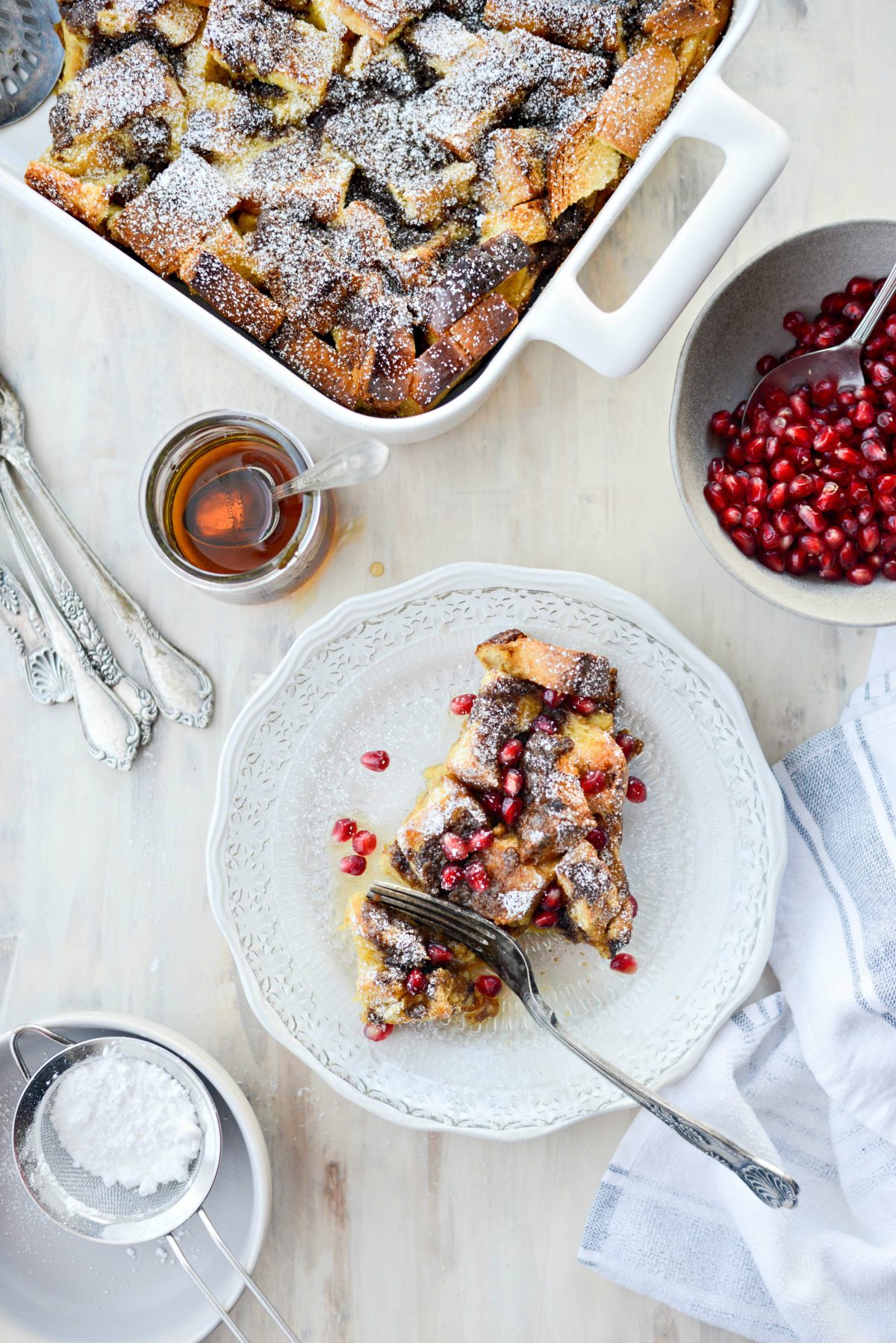 This post may contain affiliate links.
Buy the Cookbook: Simply Scratch : 120 Wholesome Homemade Recipes Made Easy Now available on Amazon »
THANK YOU in advance for your support!