Say "I Love You" this Valentine's Day with this luscious Dark Chocolate Espresso Pudding Cake! Ultra moist dark chocolate cake on top that melts into an espresso pudding bottom. An indulgent yet simple dessert that serves 6+ in less than an hour.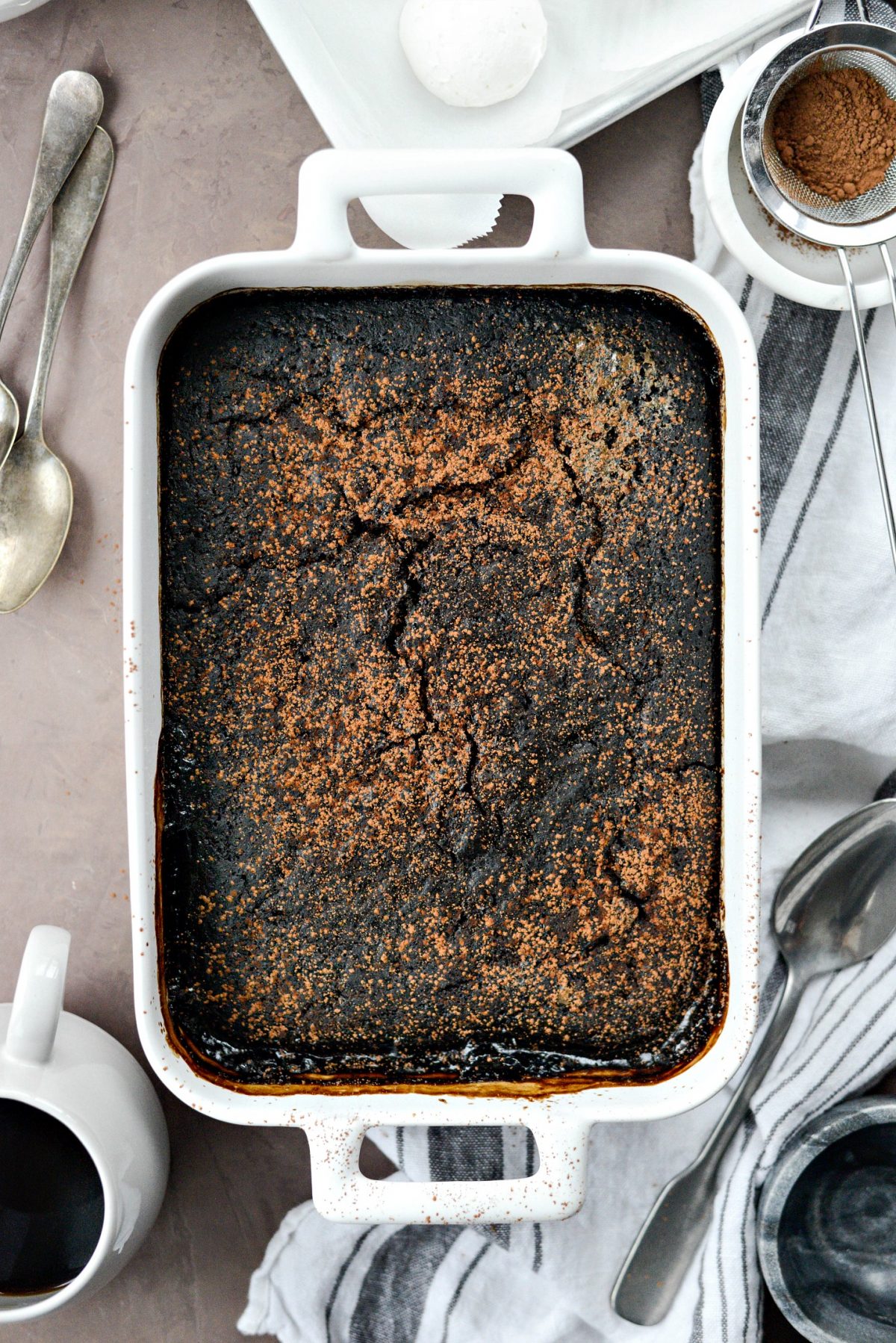 How about cake with your coffee??
But first, I have a question. Do you and your significant celebrate Valentine's Day? Do you go out to dinner or stay in and cook together? What's your Valentines Day tradition or plans?
We do nothing – ha! It's been a while since we celebrated Valentine's Day but I could care less. Pat would say, in a annoyingly sweet-as-ever voice, that "being married to me is like having a Valentine every day" annnnd I'd roll my eyes. I'm perfectly okay with not going out or making a big production about it, but if he wanted to buy me flowers or a certain Gucci perfume that I really want, I wouldn't be made at him.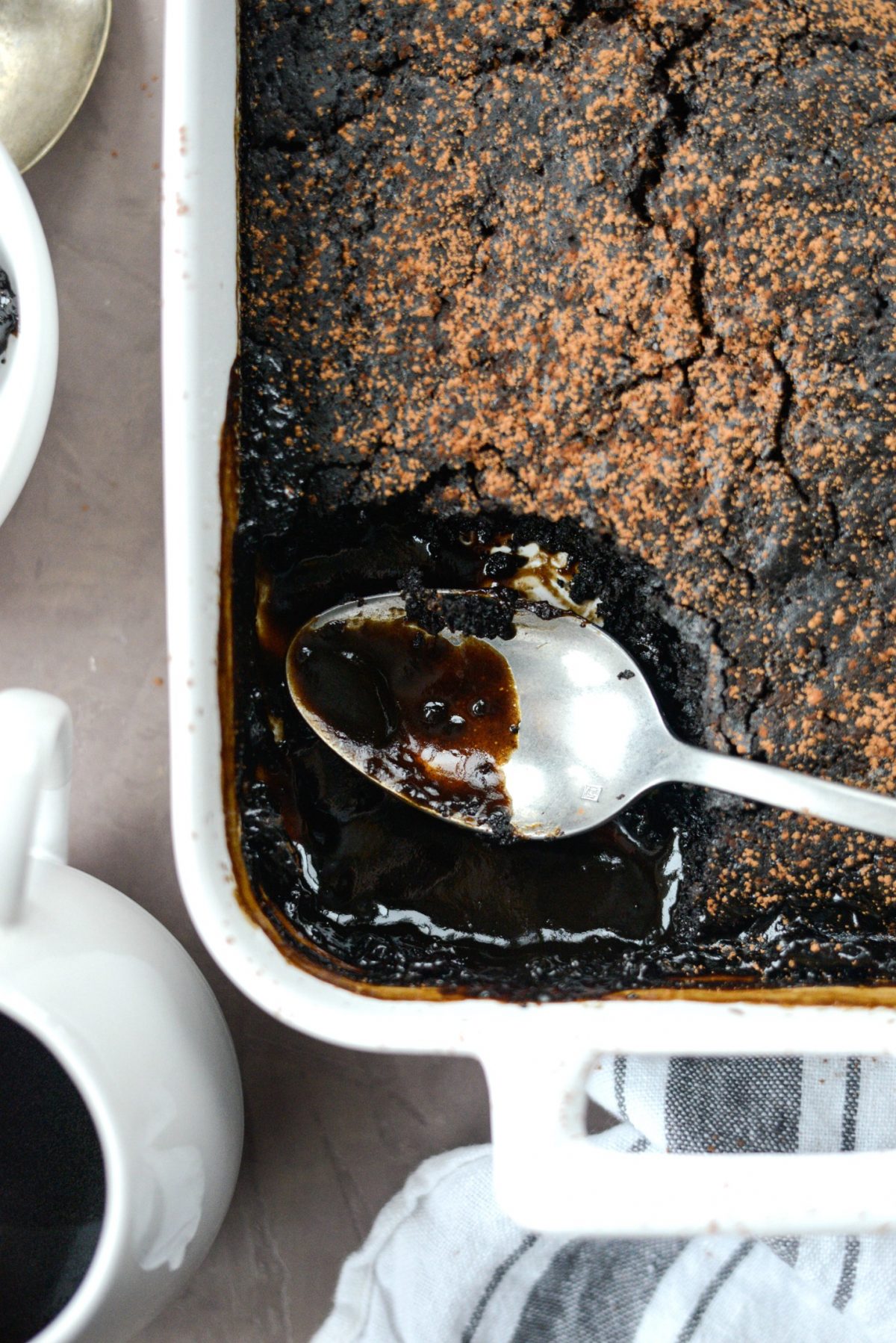 Pat does pick our girls up a heart shaped box of assorted chocolates, which they love. But last week Malloree got braces on and she really can't eat or bite into those chocolates, especially caramel ones.
Since Mal is my coffee lover, I made this ridiculously indulgent dark chocolate espresso pudding cake so she could have a little sweet with her Valentine's Day. Chocolate cake on top, espresso pudding on the bottom. I topped the warm cake with frozen homemade whipped cream bombs and both Haileigh and Malloree were in love. Not too rich or too sweet. Just perfect ooey-gooey cake-y goodness.
To Make This Dark Chocolate Espresso Pudding Cake You Will Need:
unbleached all purpose flour
granulated sugar
unsweetened dark cocoa powder (like Hershey's Special Dark)
baking powder
kosher slat
whole milk
butter (melted)
vanilla
dark brown sugar
instant espresso powder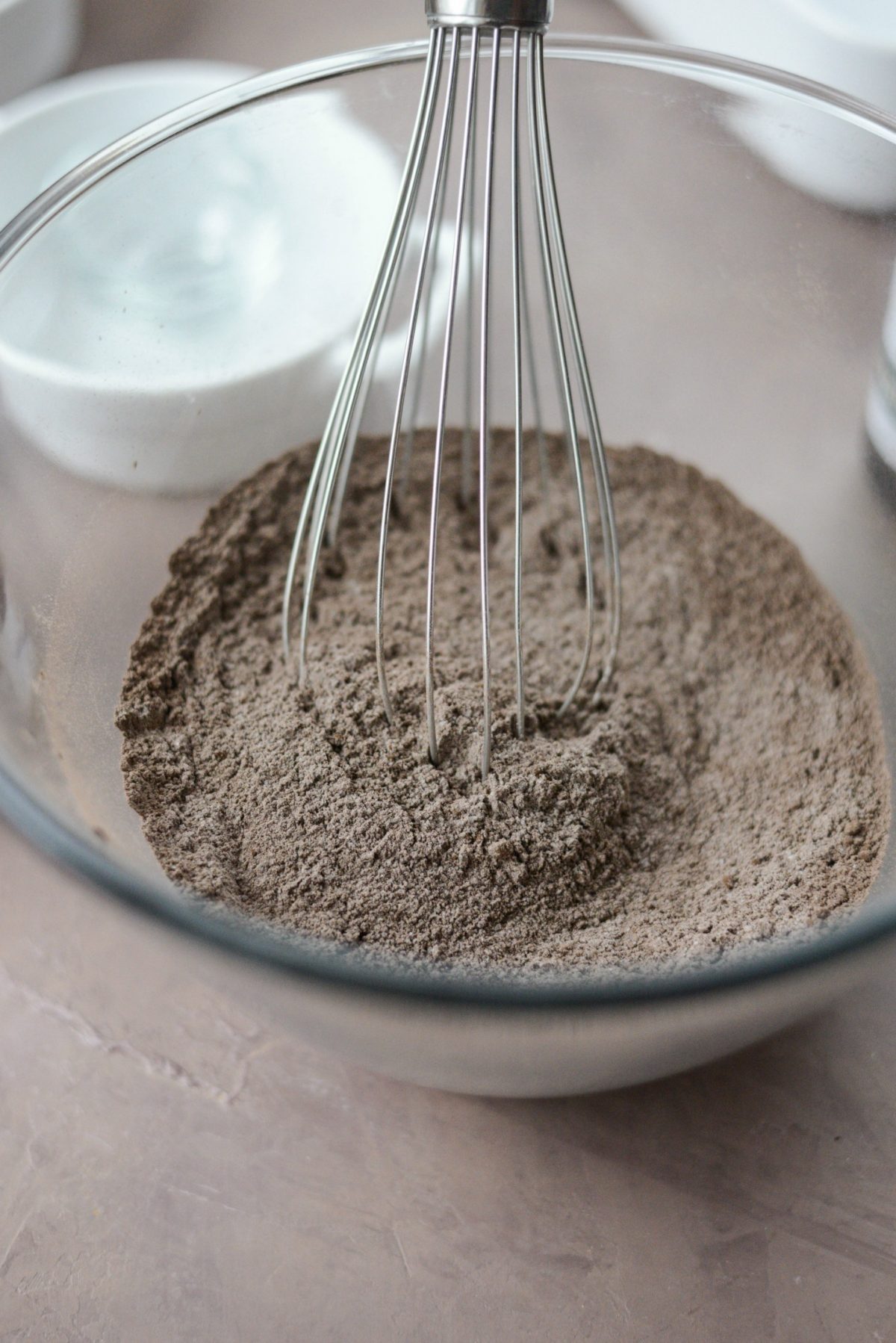 First, in a medium bowl, whisk together a cup of flour with 3/4 cup granulated sugar, 1/4 cup plus 2 tablespoons of the dark cocoa powder, 2 teaspoons baking powder and then 1/2 teaspoon kosher salt.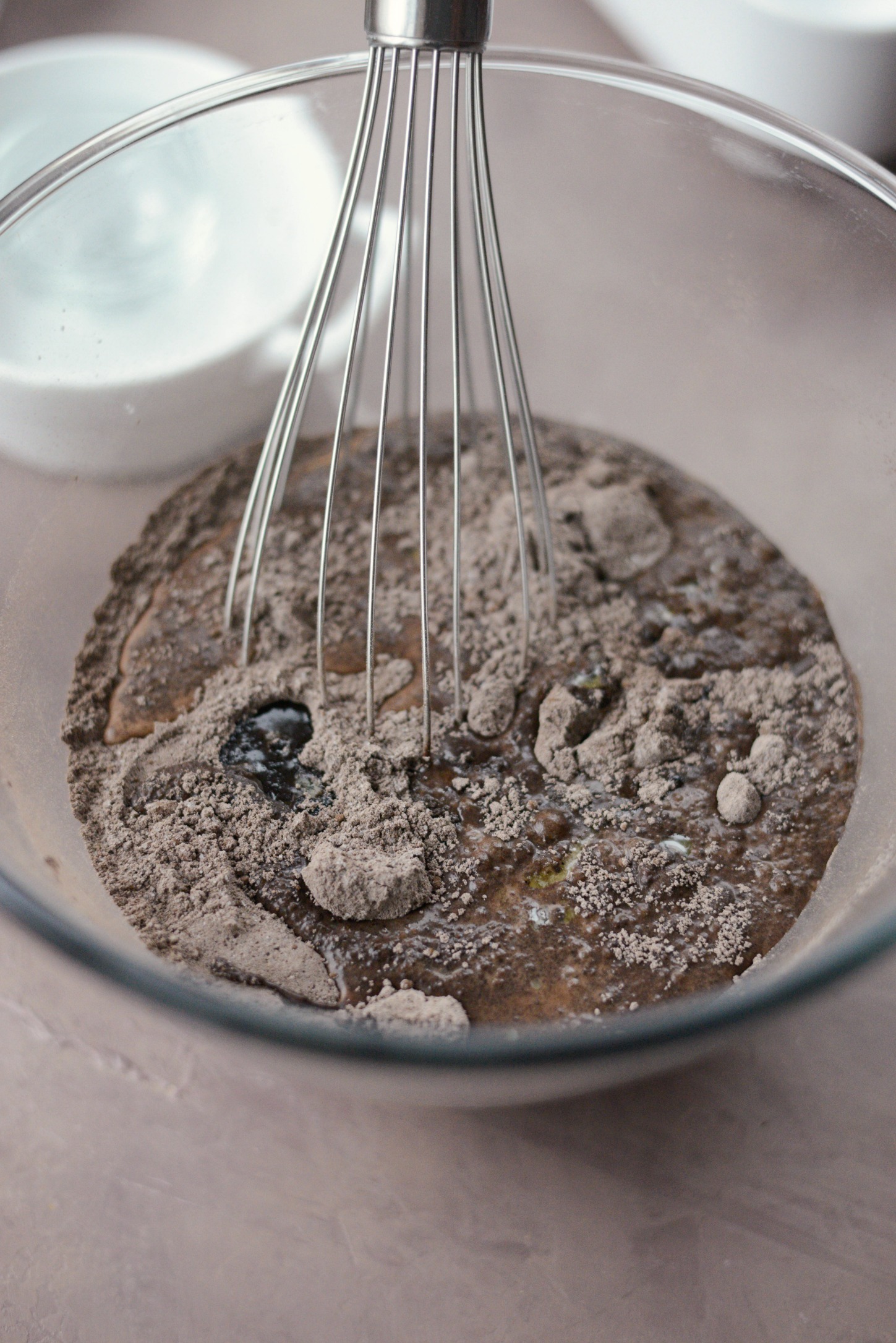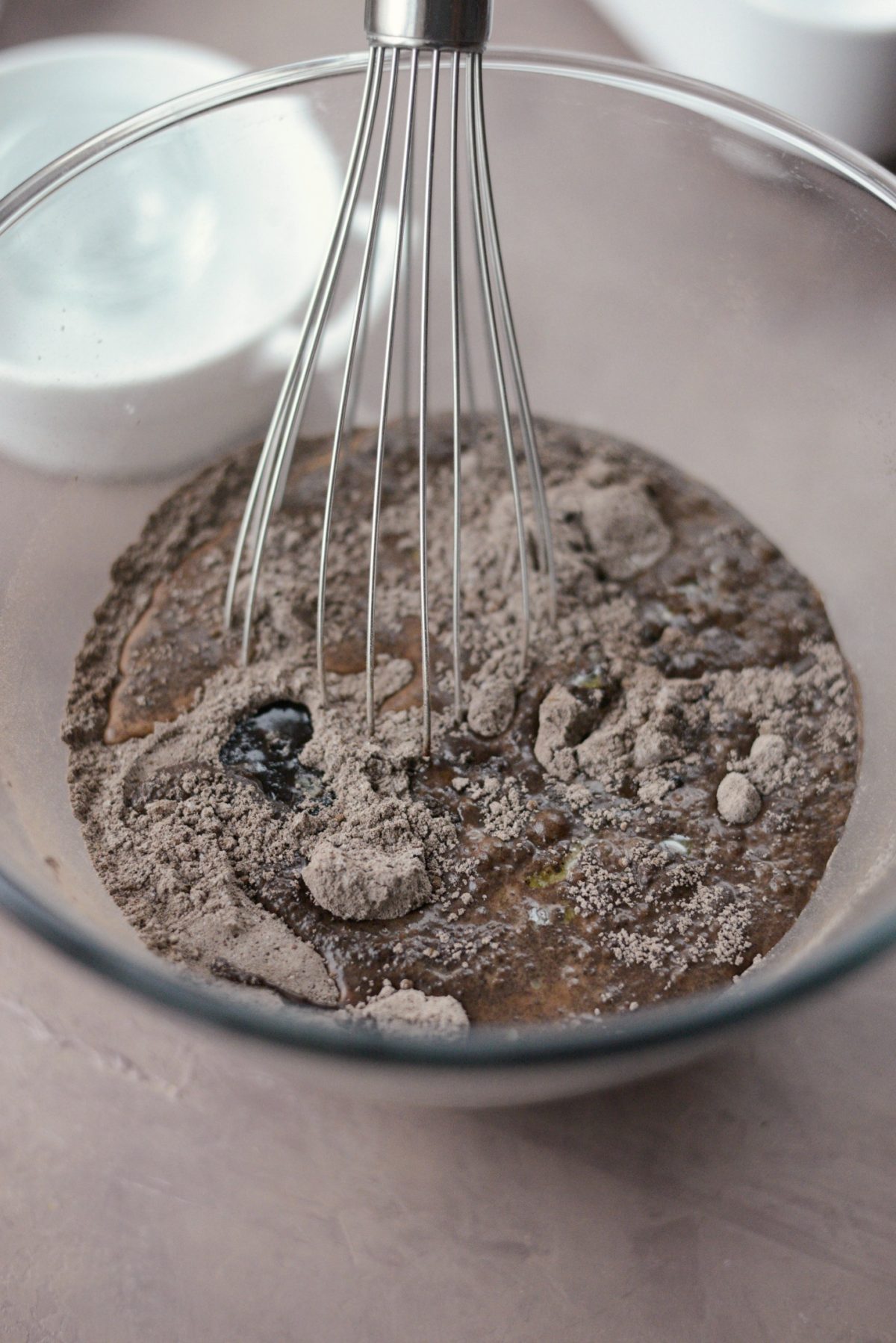 Next, pour in 1 cup whole milk, 2 tablespoons melted butter and then 1 teaspoon pure vanilla extract and stir to combine.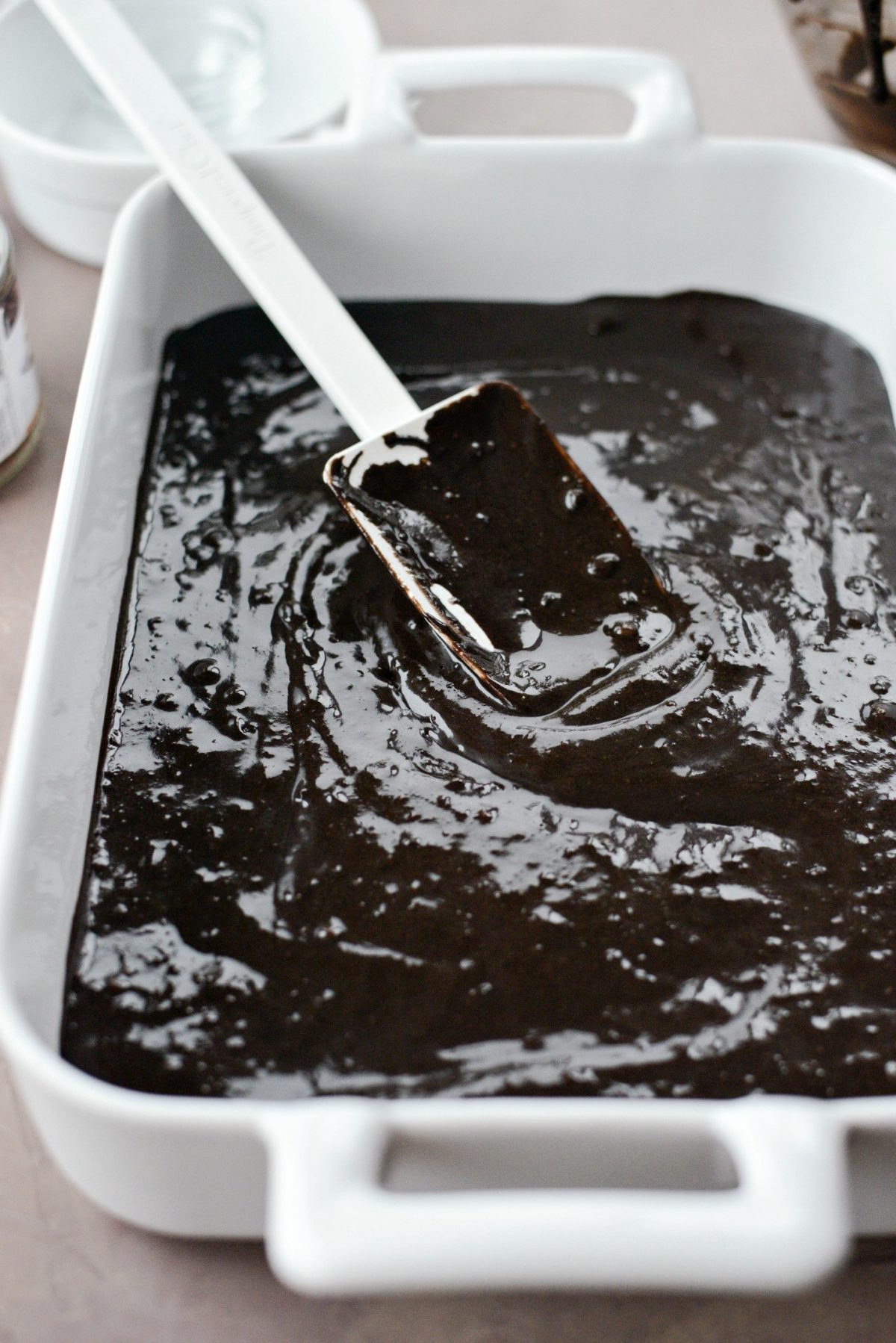 Then pour the chocolate cake batter into an un-greased 8×11 baking dish and use a spatula to spread evenly.
Now comes for the fun part!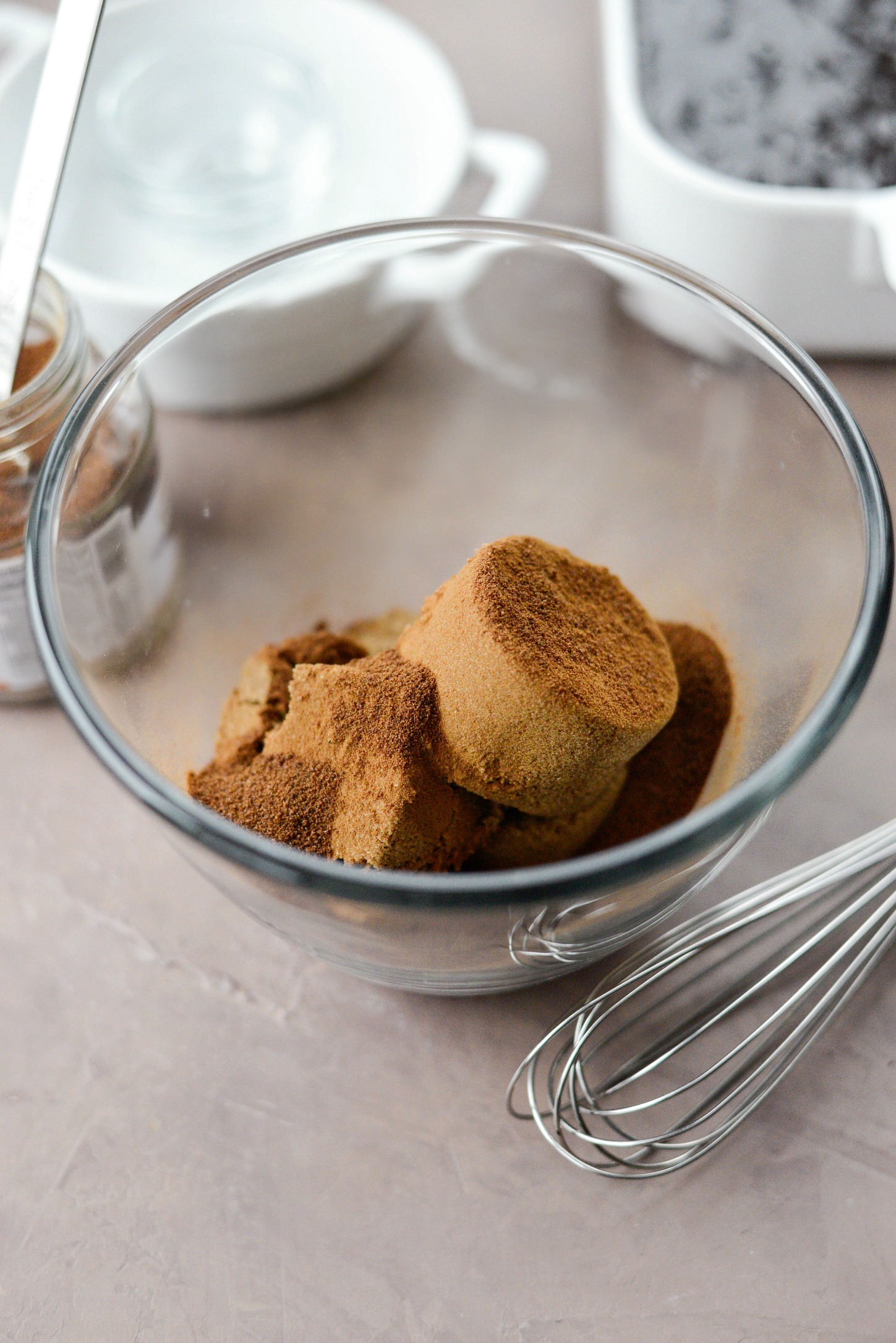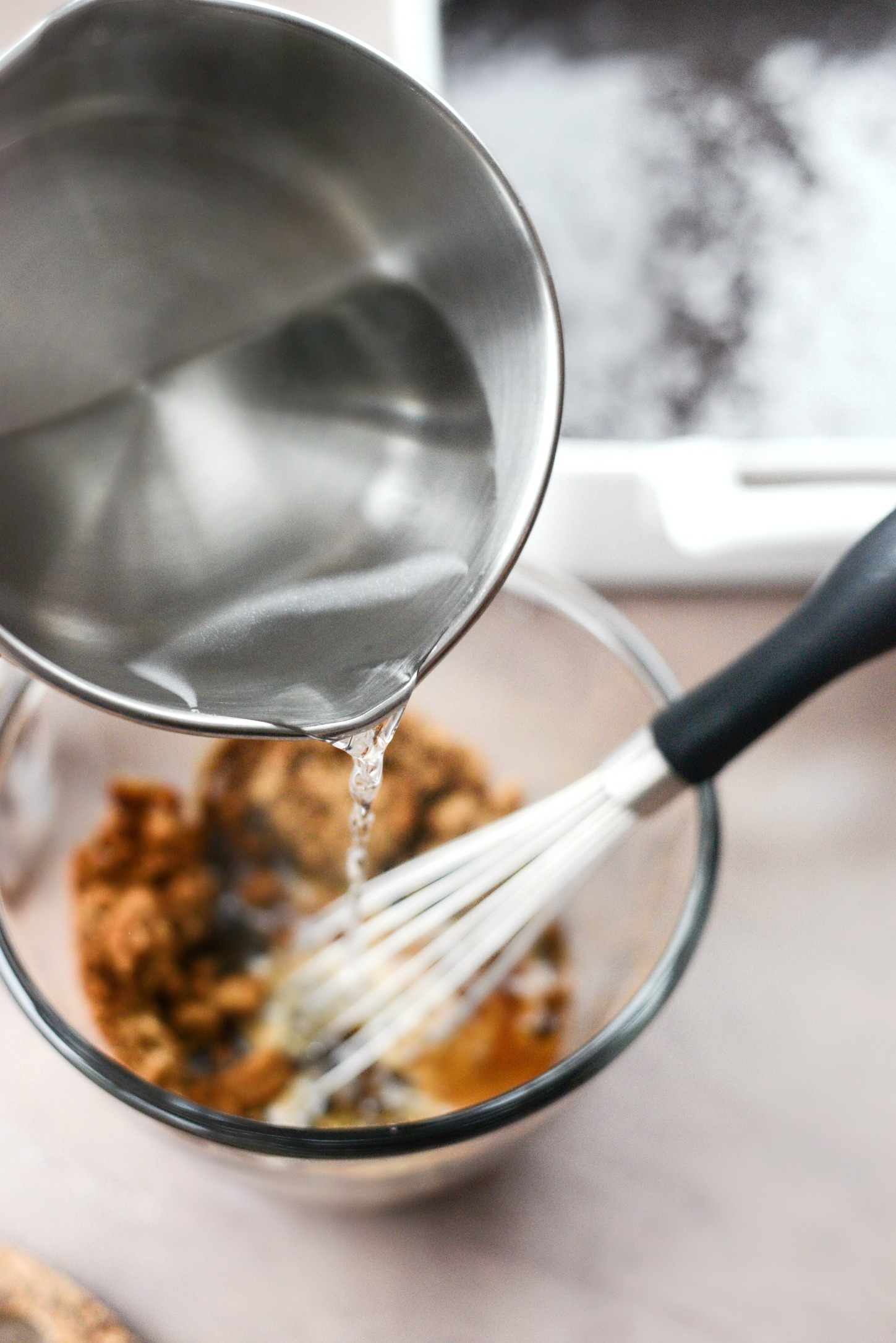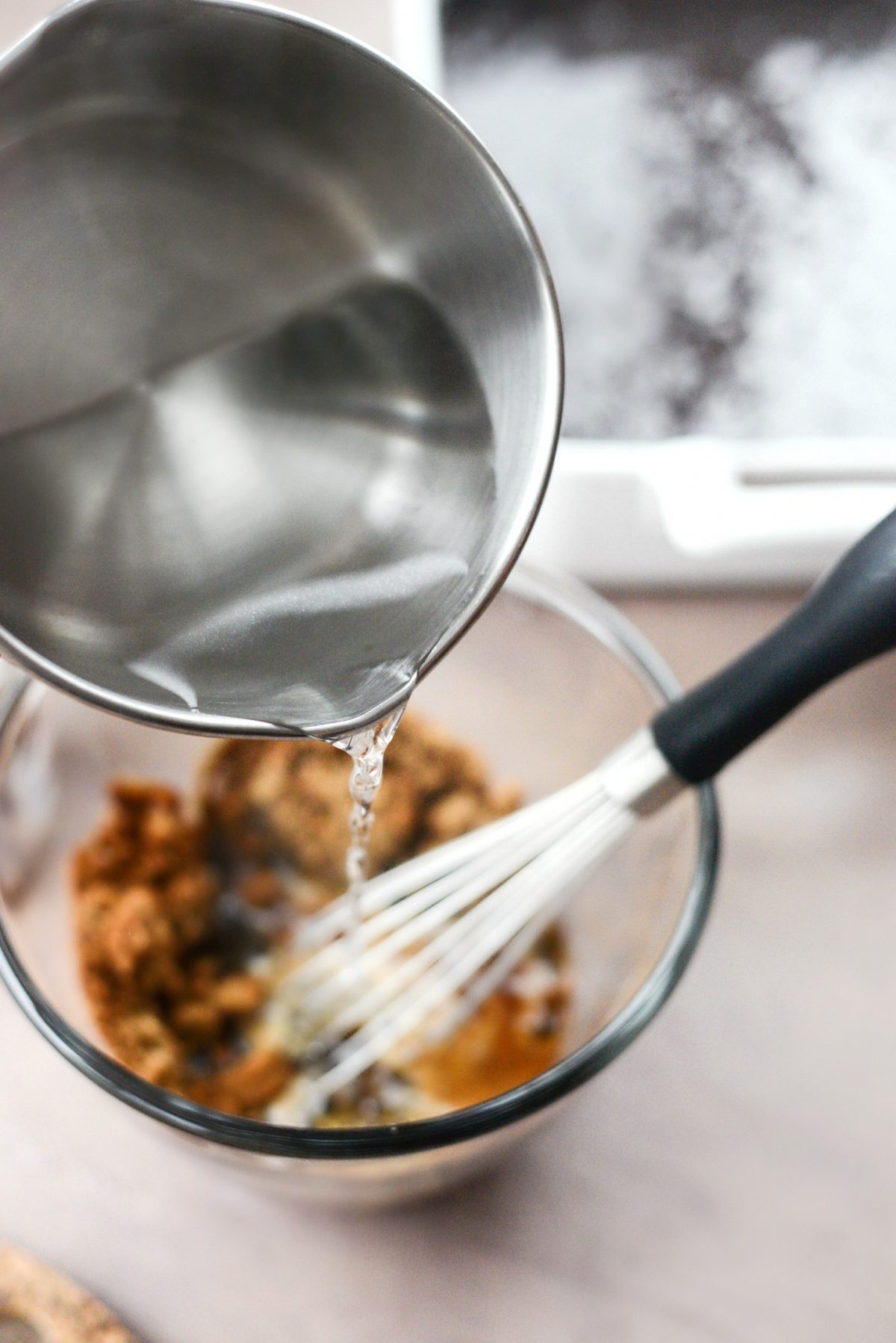 In a small-ish bowl, add the 3/4 cup of dark brown sugar and 4 tablespoons of espresso powder. Then slowly pour in 1 cup of boiling water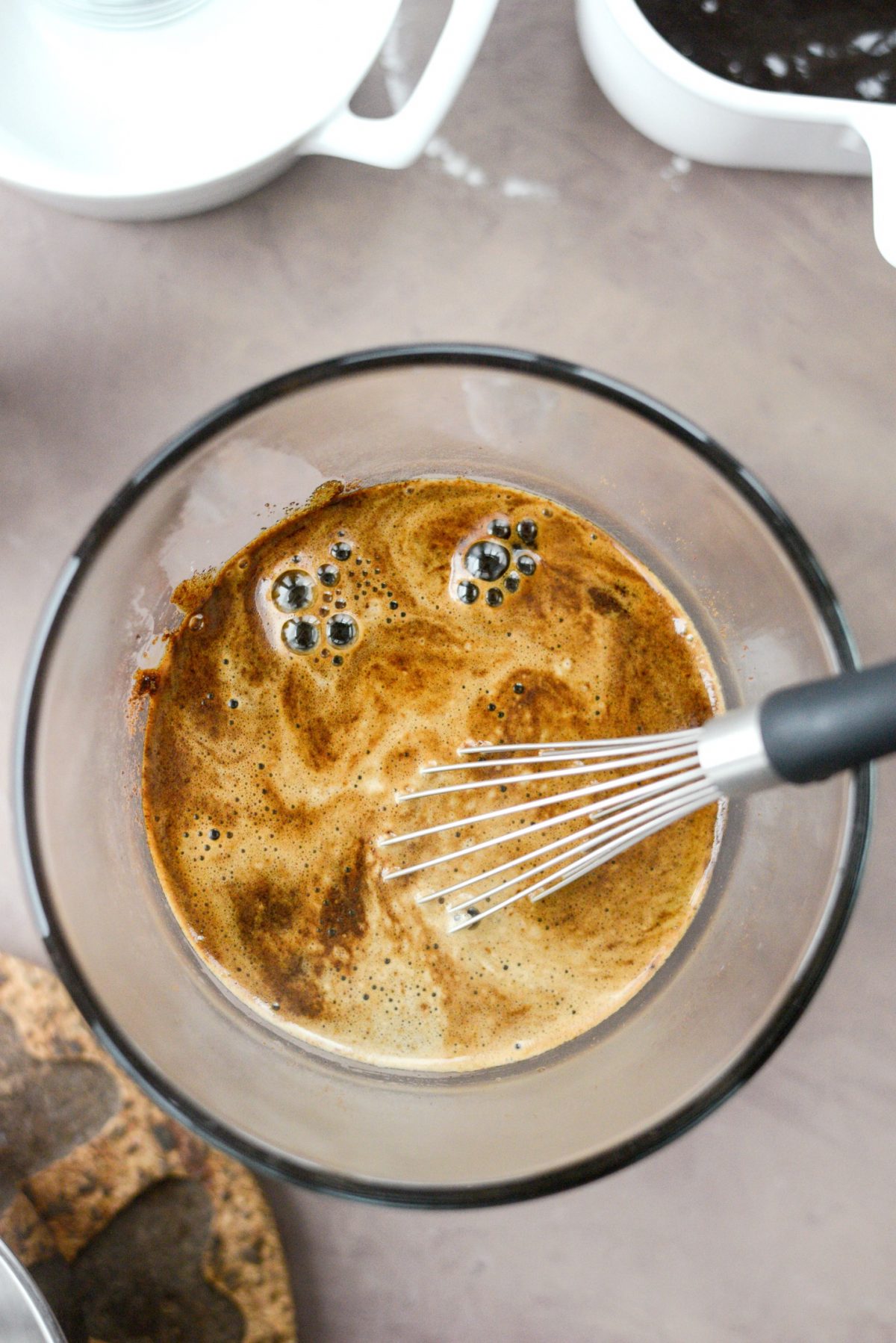 Stir until the sugar has dissolved.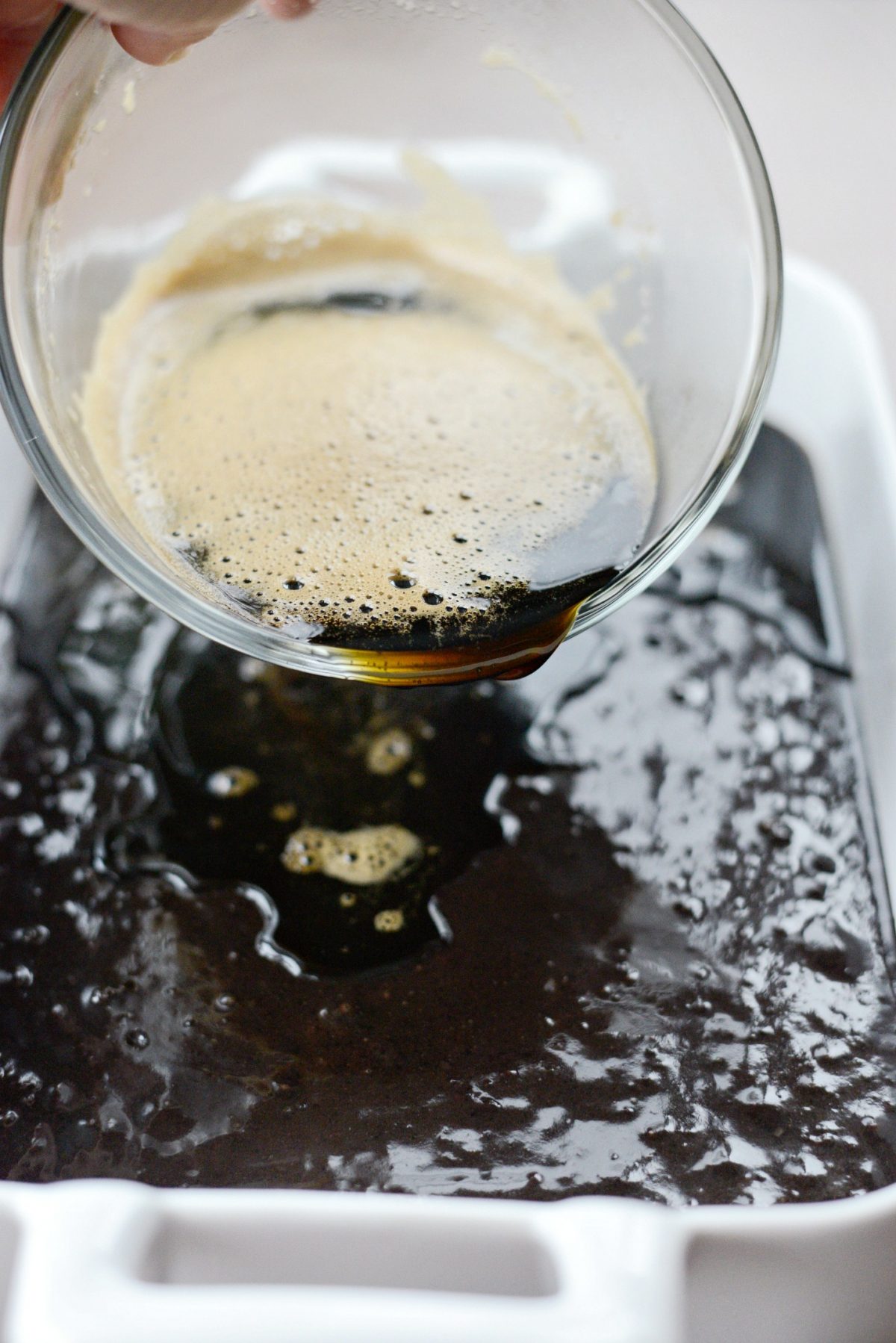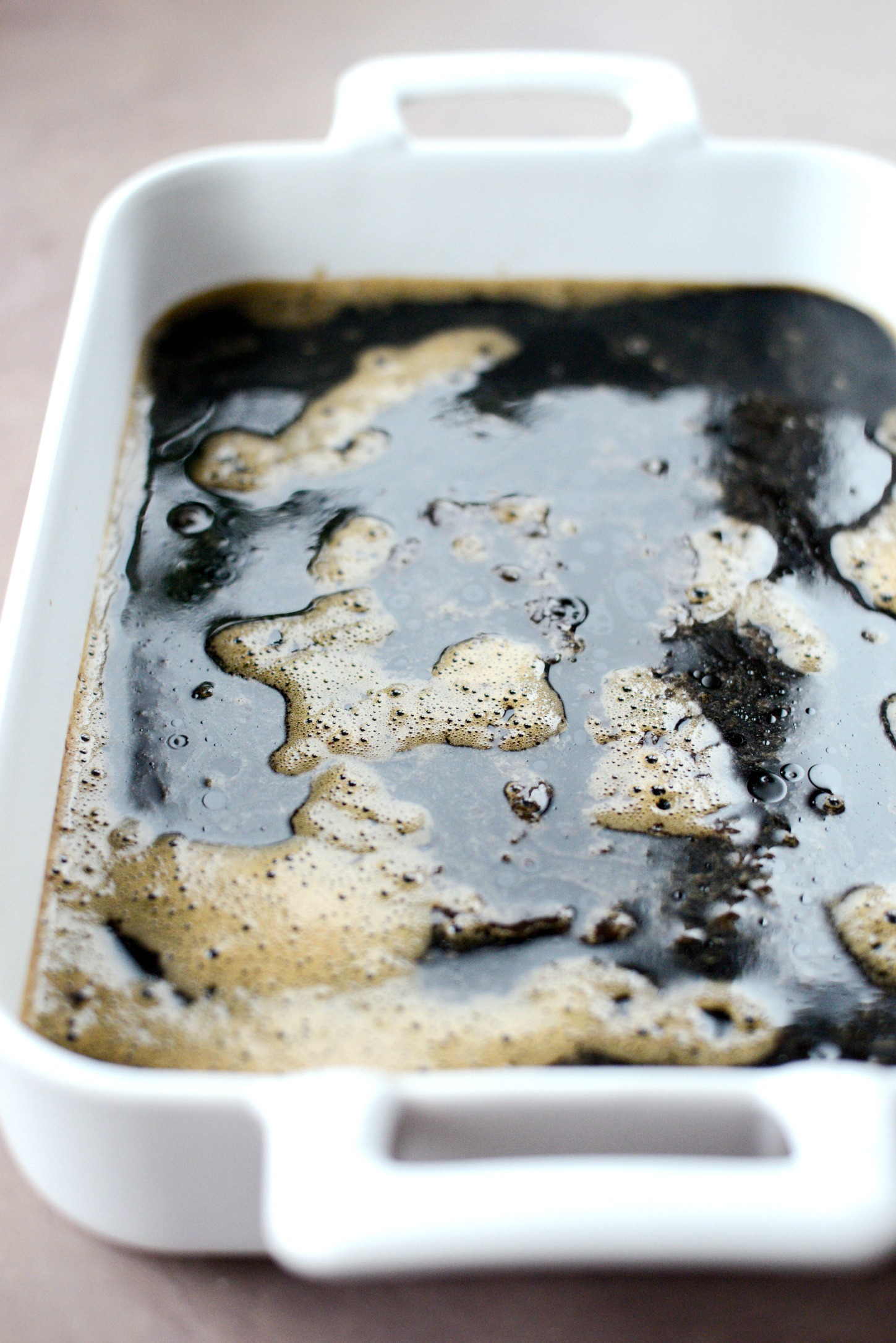 Then pour the brown sugar espresso liquid right over the cake batter. Do not stir or mix, just carefully slide the whole pan on to the middle rack of your preheated 350° oven. Bake for 40 minutes, rotating the pan halfway during baking.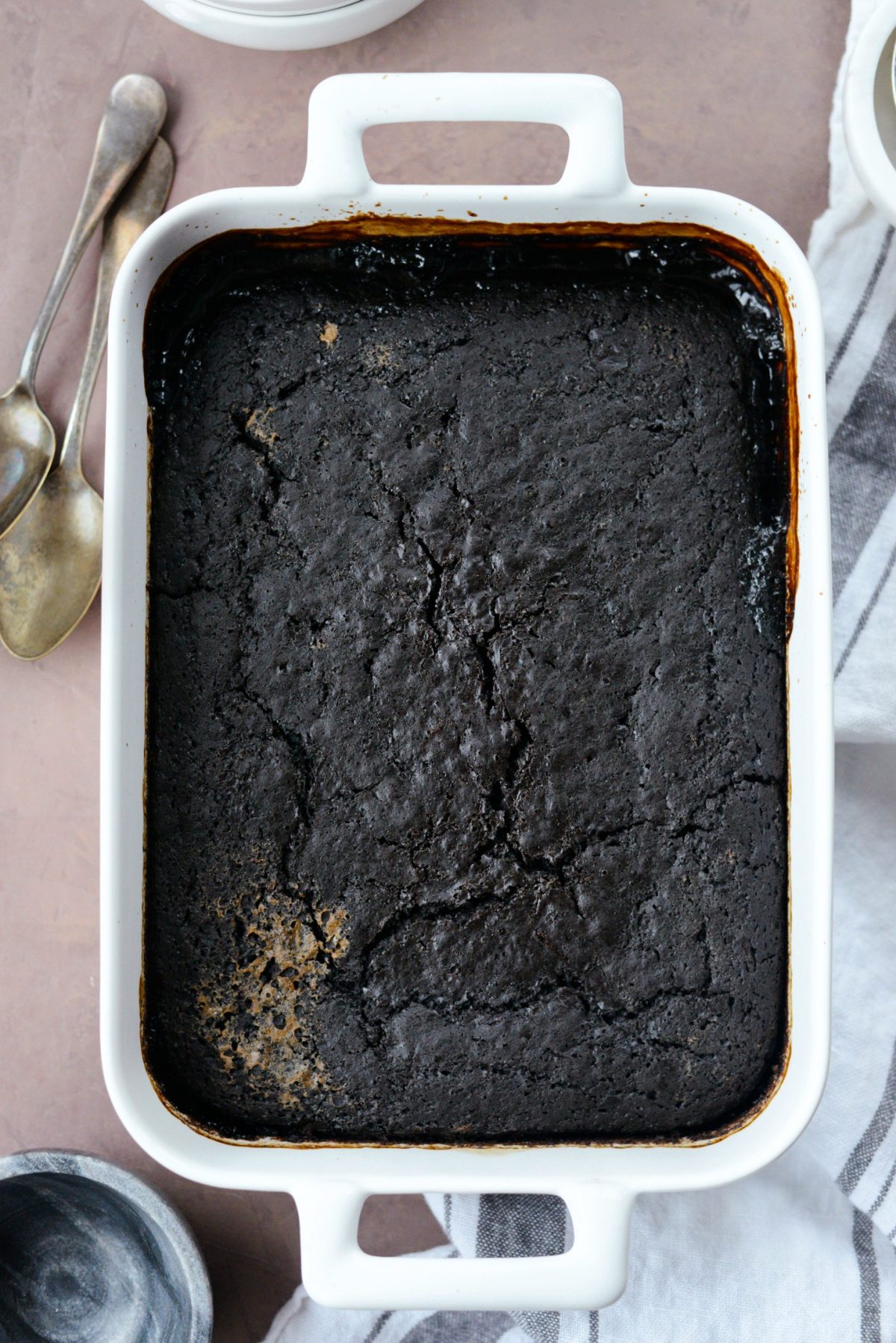 Now you may be thinking this might be the ugliest cake you've ever made, but the smell tells you it may just be the most delicious.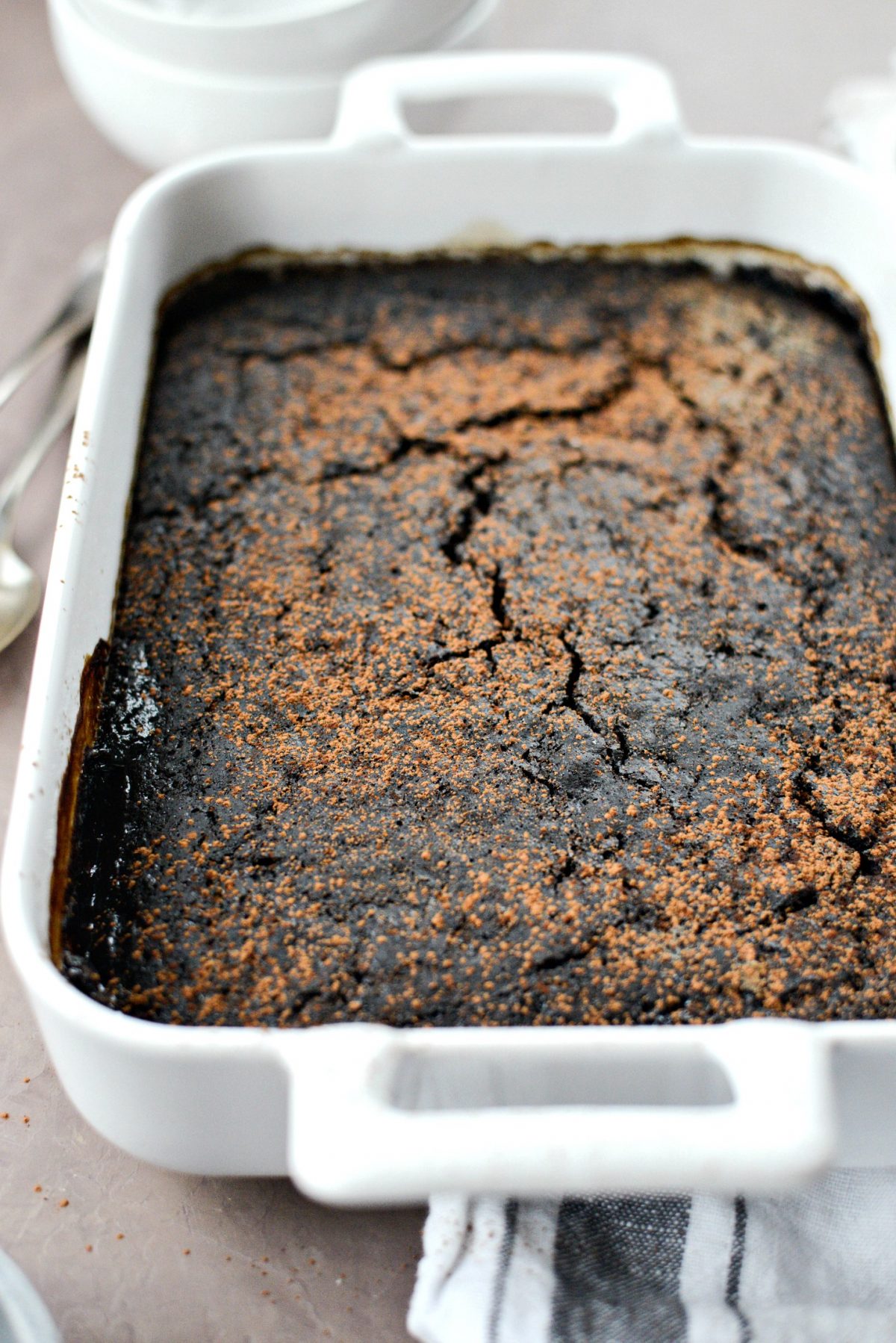 To put a little lipstick on a pig, I sprinkle the cake with a little regular unsweetened cocoa powder, to offer a little contrast to the almost black cake.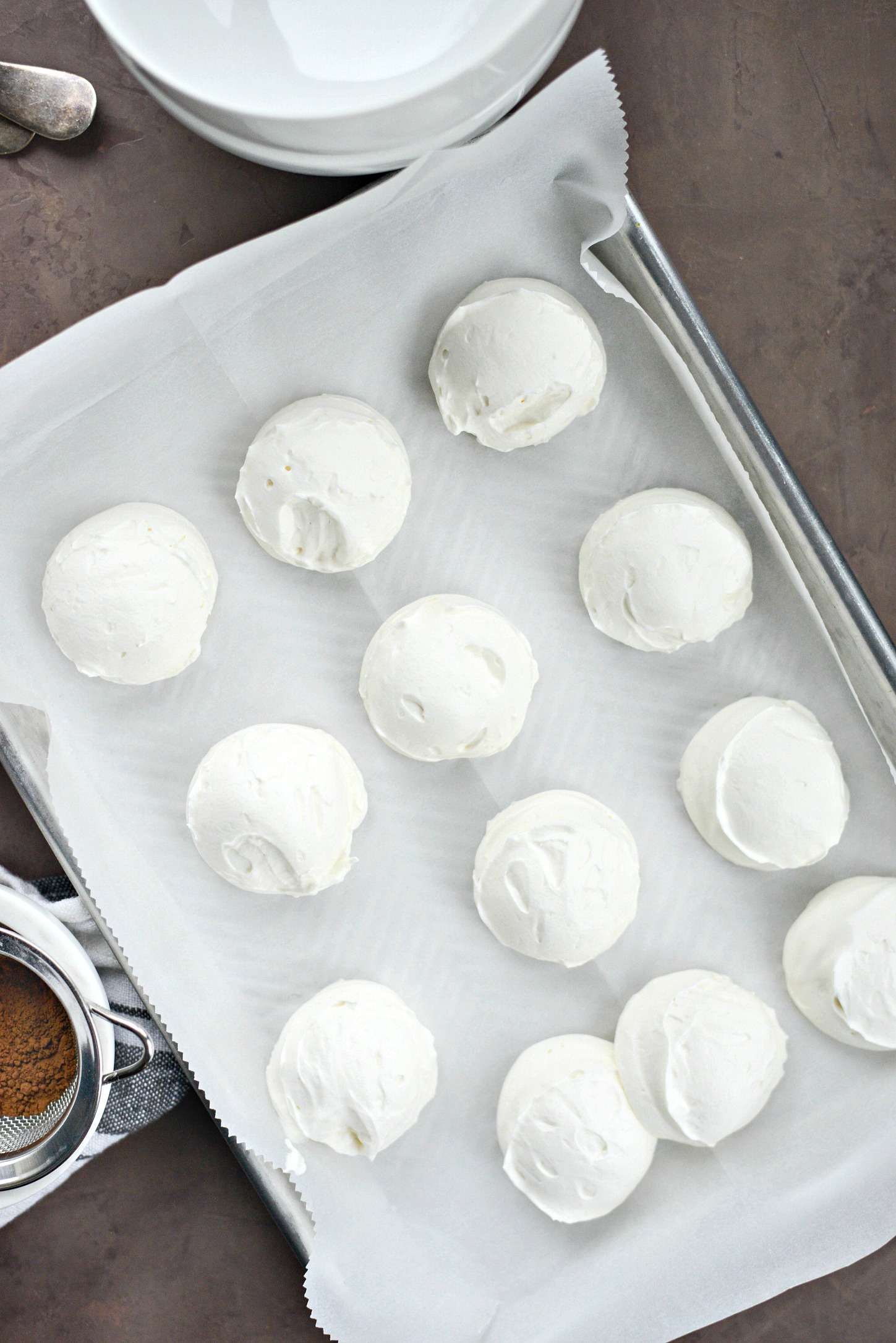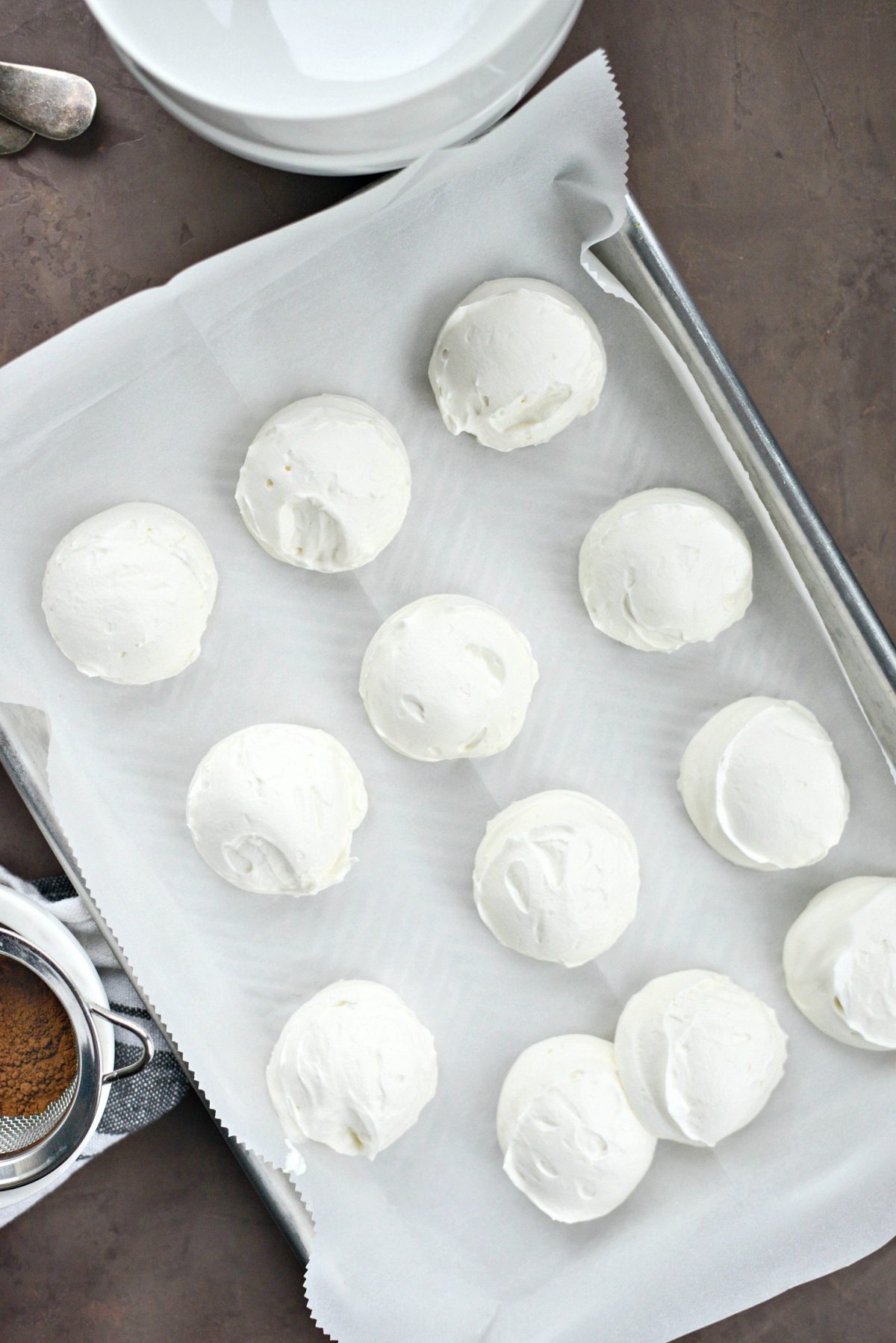 I also made a batch of homemade whipped cream, used a large scoop to portion out (what I call) bombs of whipped cream onto a parchment lined sheet pan and froze them solid.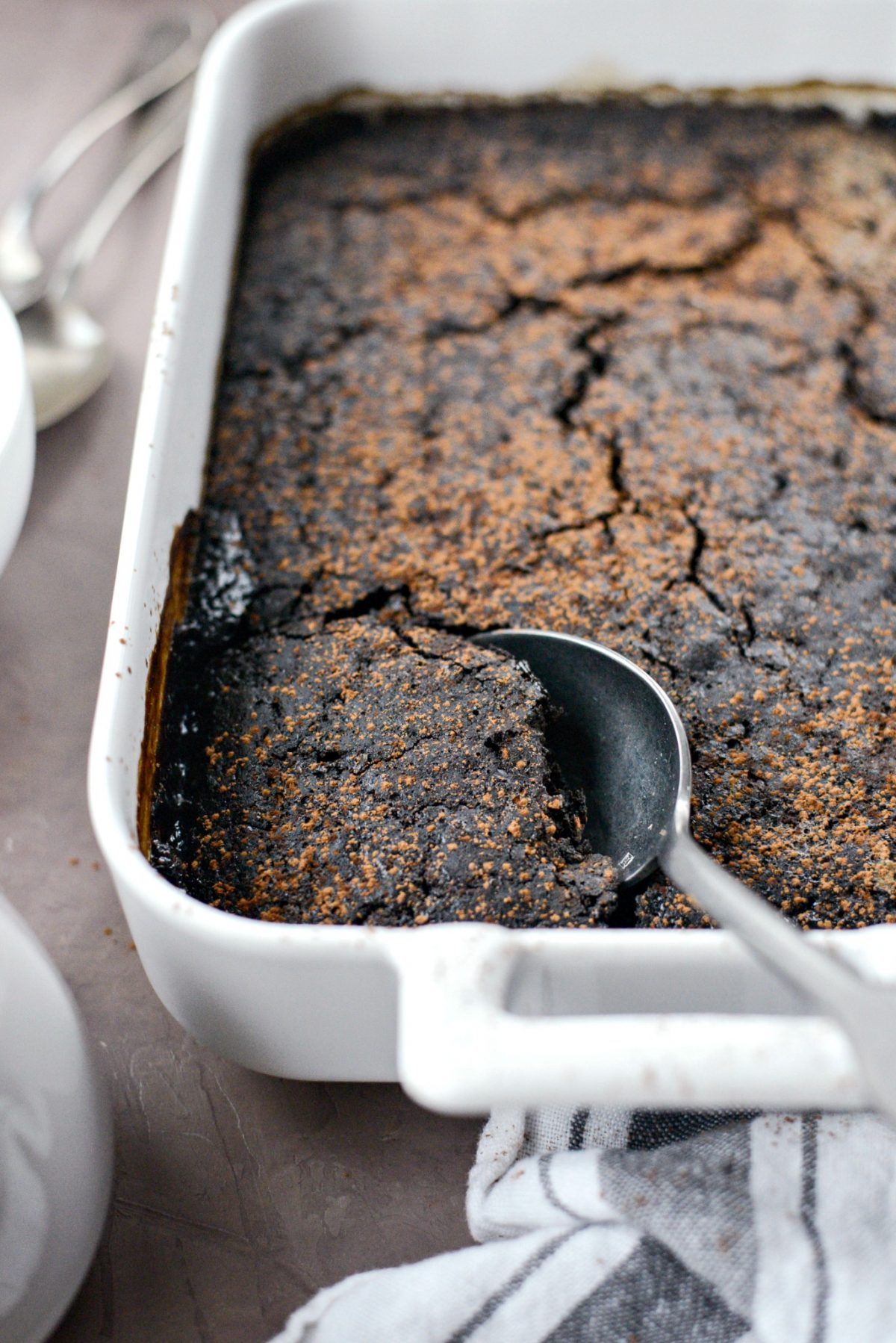 The perfect blend of rich chocolate with some espresso flair. My entire family loved this pudding cake, and two of them are non-coffee drinkers. Mal, who's been drinking the last few sips of my (cooled) coffee since she was 3, said it was the best cake she's ever tasted.
Warm dark chocolate espresso pudding cake + frozen whipped cream bombs = my 2018 valentine. Sorry, Pat. 😉
Here are a few other pudding cake recipes: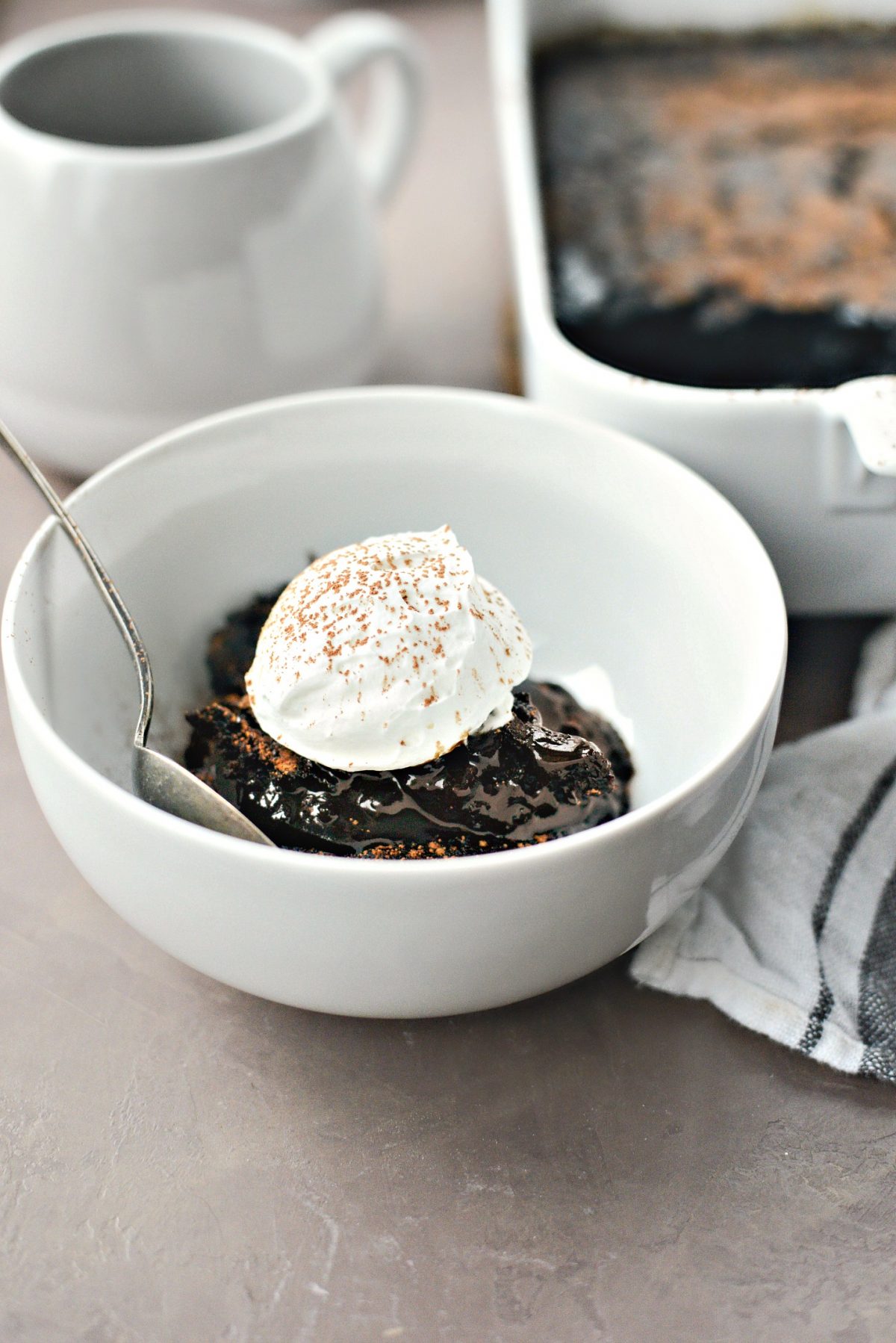 Enjoy! And if you give this Dark Chocolate Espresso Pudding Cake recipe a try, let me know! Snap a photo and tag me on twitter or instagram!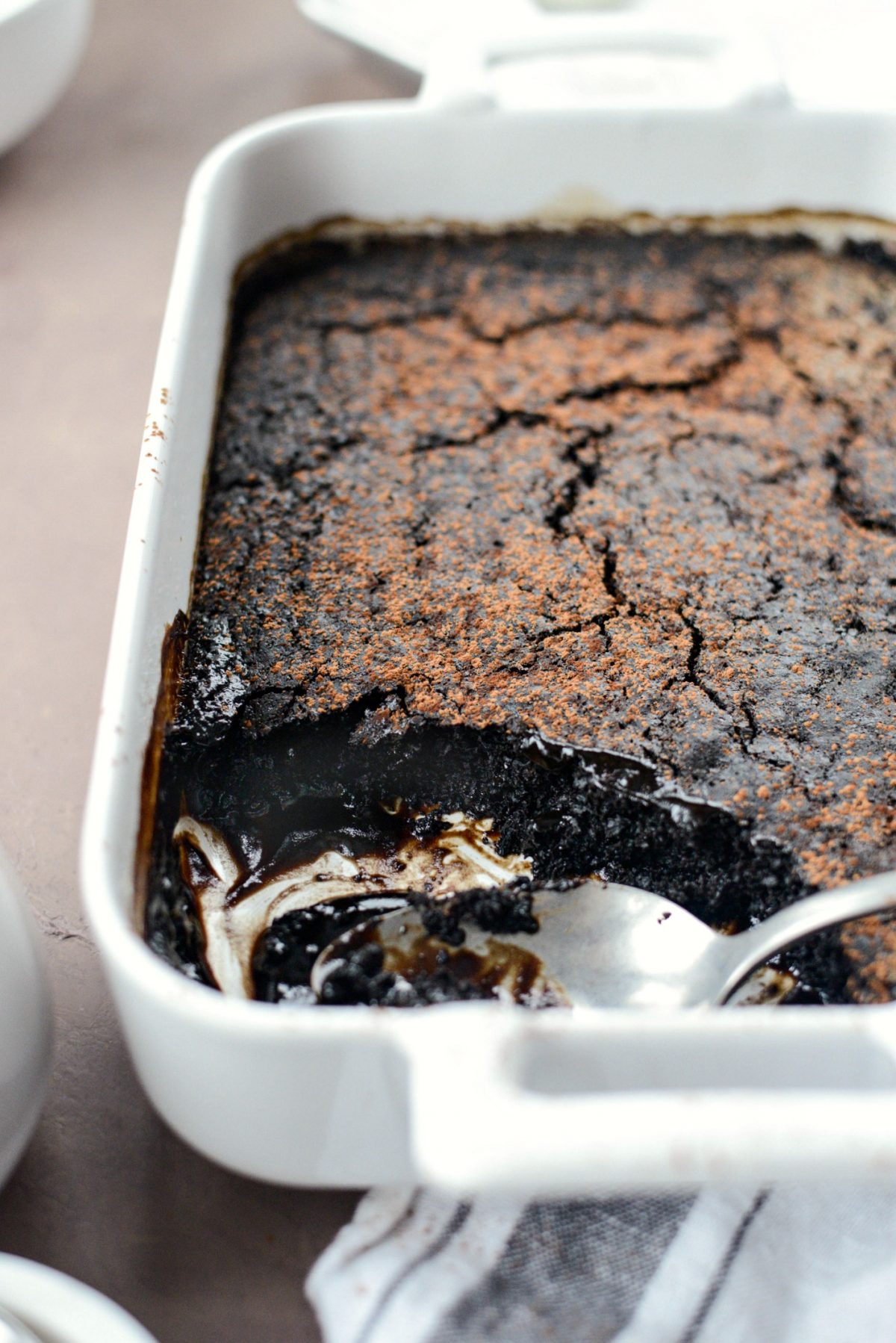 This post may contain affiliate links.
Buy the Cookbook: Simply Scratch : 120 Wholesome Homemade Recipes Made Easy Now available on Amazon »
THANK YOU in advance for your support!