This Caesar romaine wedge salad is a fun spin on a traditional wedge salad. Perfect for a small gather yet easy enough for a larger dinner party!
A couple weekends ago Pat and I went on a date to a local steak house.
Love = steak.
Prior to my gigantic 16 ounce ribeye smothered in sautéed onions and mushrooms and topped with gorgonzola that was cooked to perfection. We were served our salads. Pat had the typical house salad and I had their wedge salad. It was a hunk of iceberg with the restaurant's house blue cheese dressing and it was covered (and I mean COVERED) diced tomato and lots of chopped bacon. I loved it.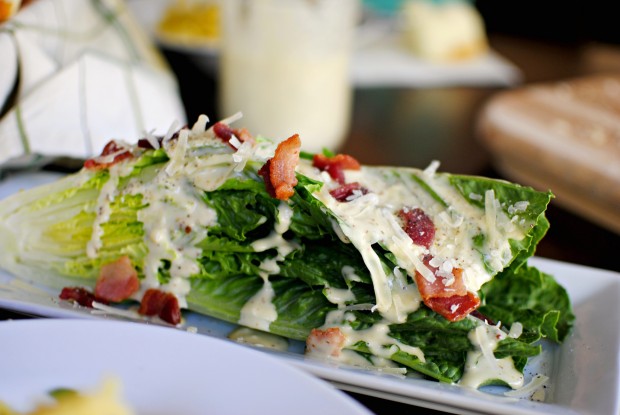 I had heart eyes as I stared at the wedge before me, that could really be a meal all in itself, and I thought to myself: Someone really needs to re-invent "the wedge". Now I'm not saying that person is or was me, but I think you'll agree the romaine wedge is totally waaaay cooler.
This is how I did it.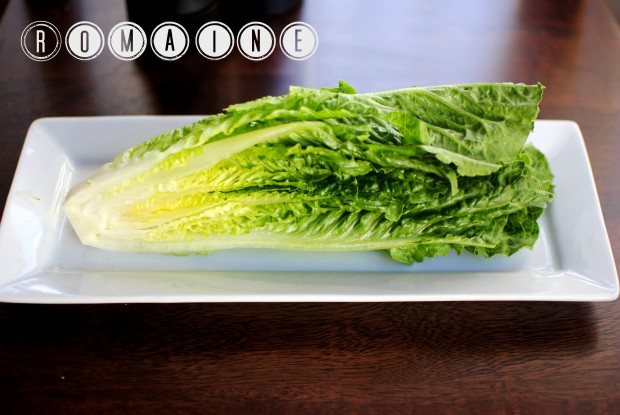 So I took a smallish head of Romaine and slice it all the way through, lengthwise.
Then I drizzled my "house" Caesar dressing all down the entire thing, think drenched… because that's what it is really. Did I mention that I could drink the stuff? THROUGH A STRAW?!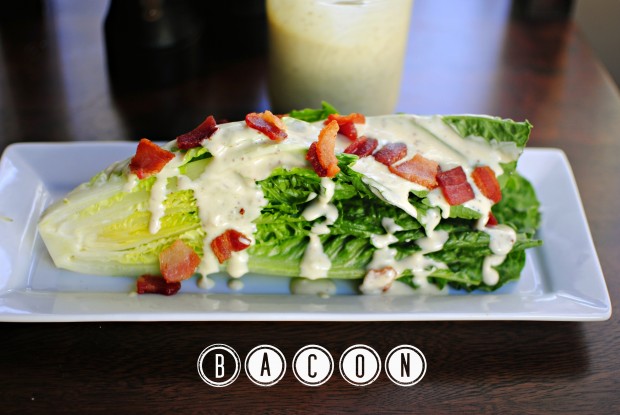 Then I sprinkled crispy chunks of bacon over top of the dressing. I ❤️ applewood bacon! This on a bumper sticker?! who's with me?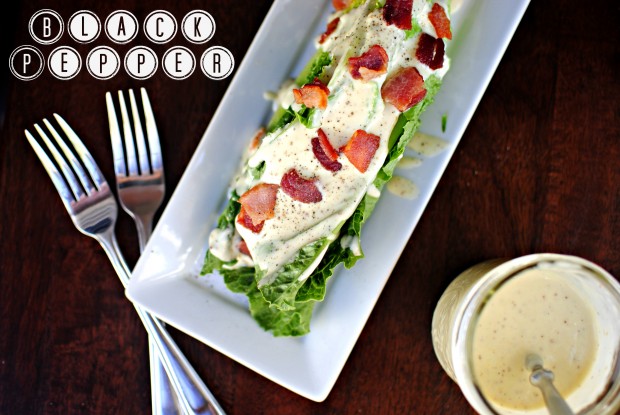 Then I grabbed my pepper grinder and blanketed it with lotsa blacka peppa!
And then I just finished'er off with fresh grated Parm. Uh-Huh, seal the deal with some Parm.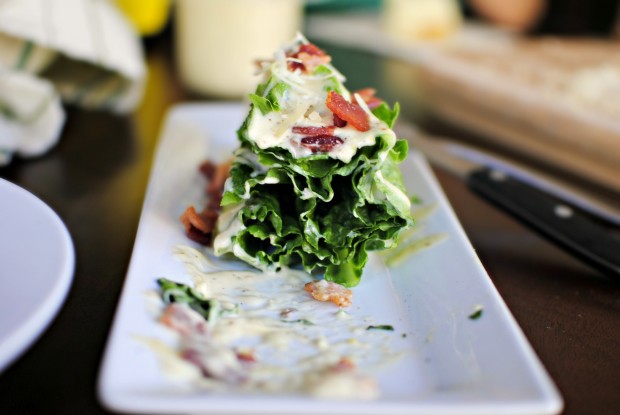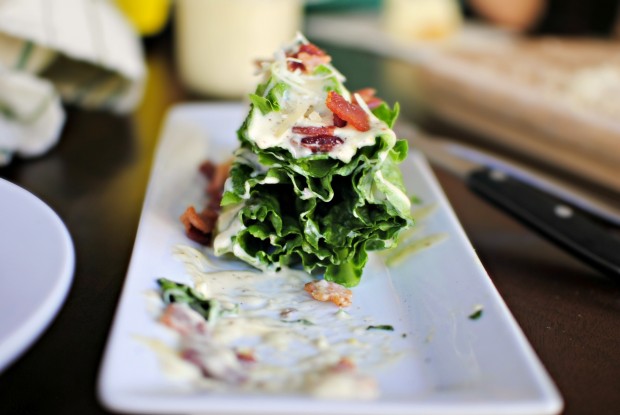 I have to admit… I like a salad I can use a knife on. Something about it is so enjoyable.
Stab and chew… stab and chew!
Amen.
Enjoy! And if you give this Caesar Romaine Wedge Salad recipe a try, let me know! Snap a photo and tag me on twitter or instagram!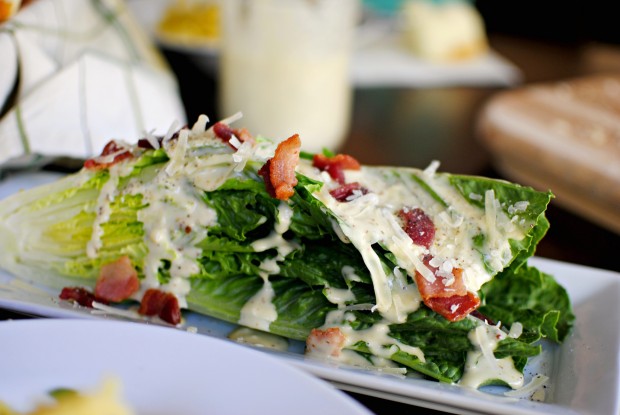 This post may contain affiliate links.
Buy the Cookbook: Simply Scratch : 120 Wholesome Homemade Recipes Made Easy Now available on Amazon »
THANK YOU in advance for your support!