If a party has a plate of bacon wrapped stuffed dates, you can find me with a glass of wine in hand, hovering over them. Especially if there stuffed with goat cheese.
Sweet and savory and goat cheesy, my favorite! I've made a similar stuffed date, using gorgonzola and wrapping them prosciutto – which are equally yummy – but I recently had these over the holidays and wanted to make these for me, for us…for the Super Bowl.
These little bites of deliciousness are simple to prepare, can be made in advance and baked right before serving. Pitted Medjool dates are stuffed with creamy goat cheese, wrapped in bacon and speared with a toothpick. These bake until the bacon cooks and shrink-wraps itself around the dates. And If these weren't perfect one-bite appetizers already, I also like to drizzle my bacon wrapped dates with both a little honey and balsamic glaze.
If there's a way I can maximize that whole salty sweet thing, I will.
To Make These Bacon Wrapped Stuffed Dates You Will Need:
20 medjool dates (pitted or non-pitted)
one 4 ounce log of goat cheese
10 slices of bacon
cut in half so you have 20 half-slices
toothpicks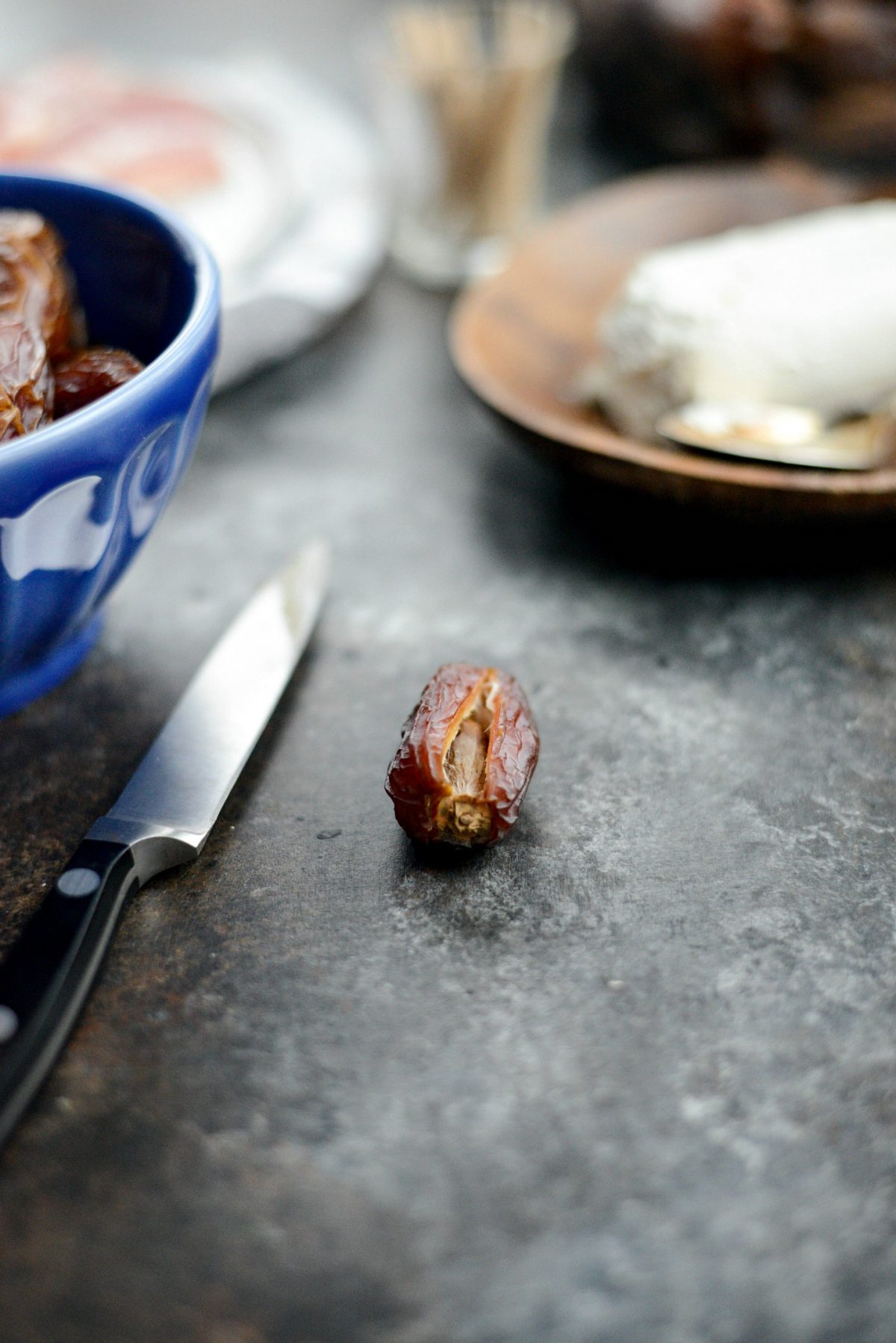 If your dates still have the pits in them, no worries! You make a slit lengthwise and gently open and the you just easily remove the pit. If your dates still have the stem tops ( I really have no idea what else to call it) remove that as well.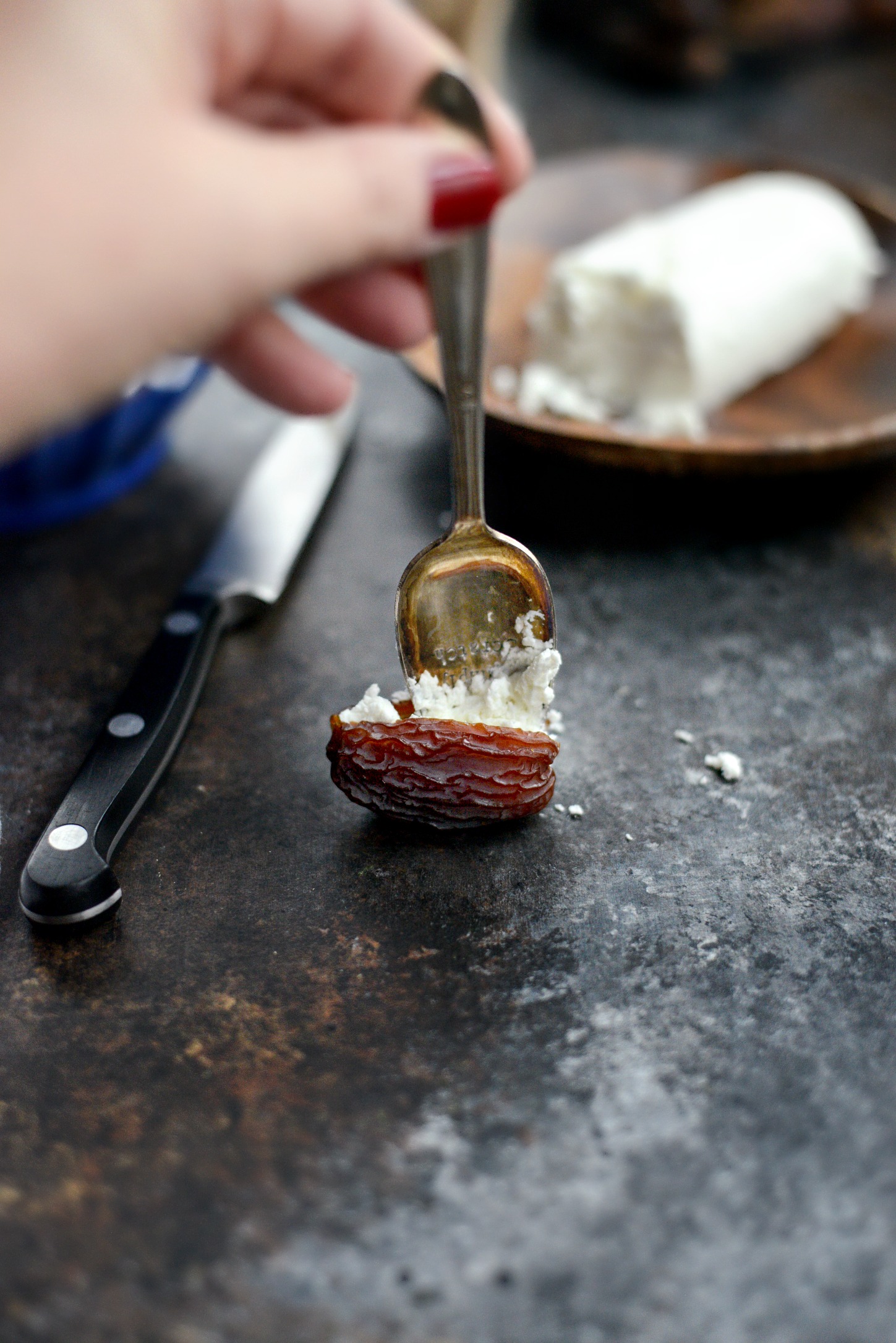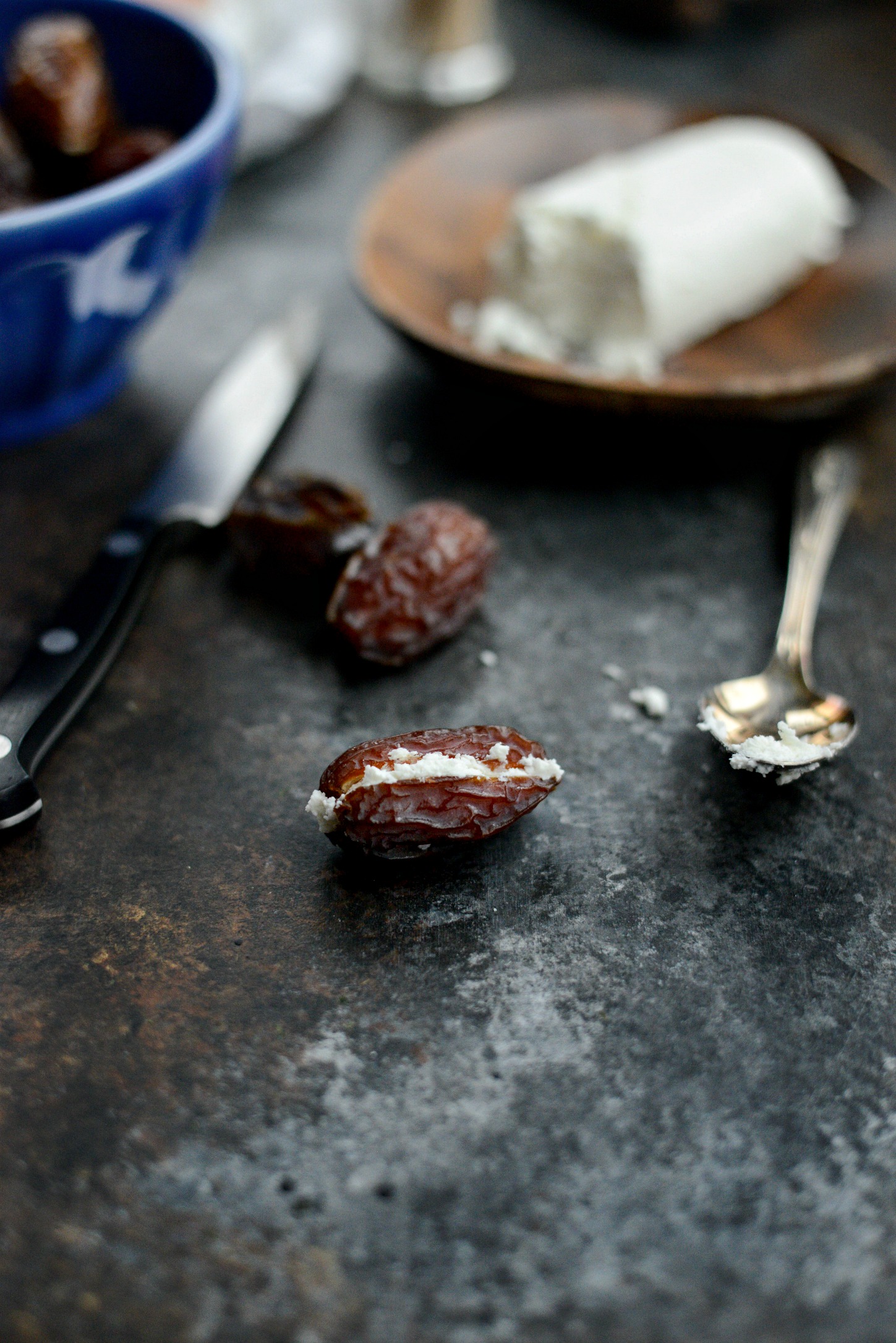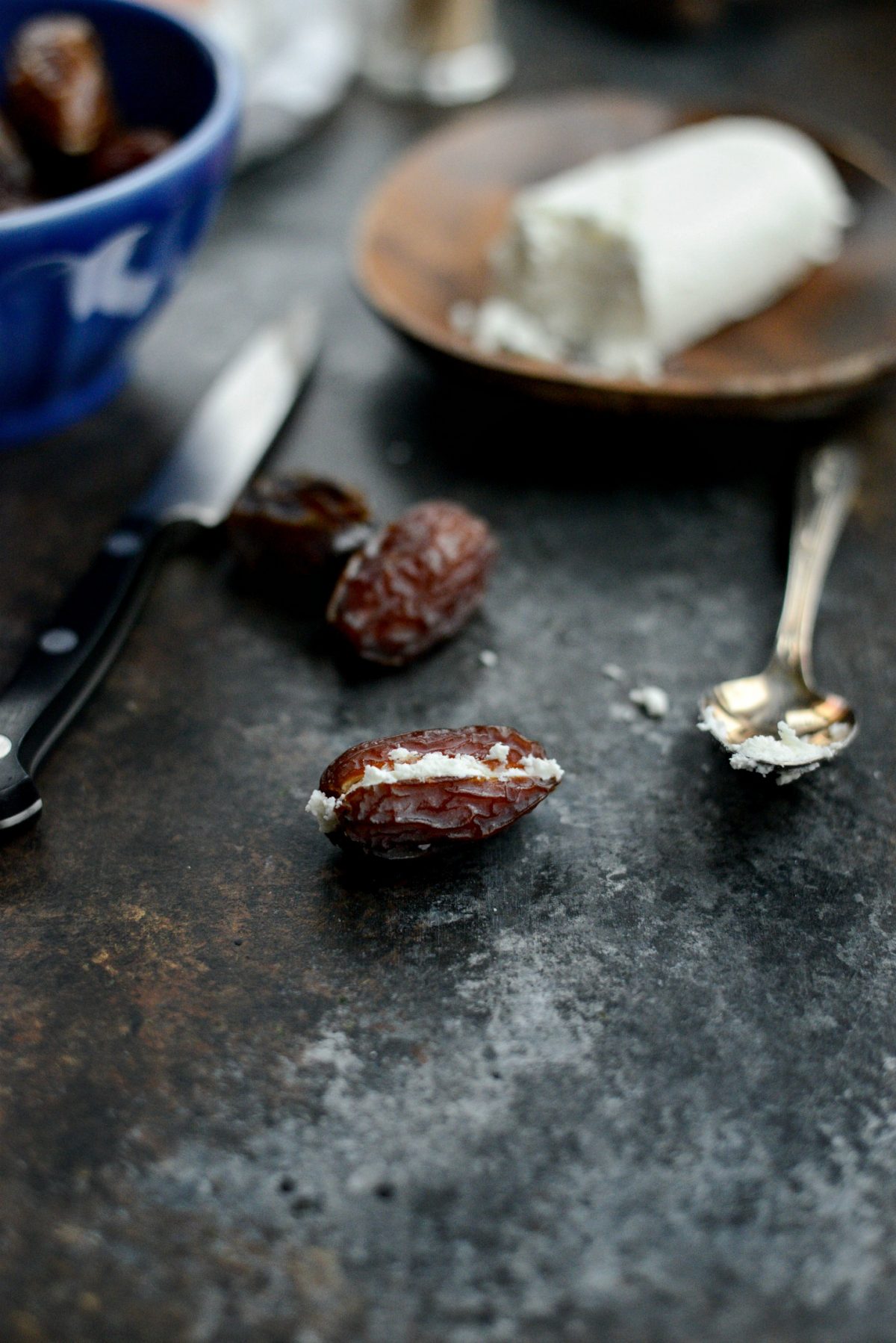 Then puff each date with goat cheese. My dates ranged in sizes, so it' hard to say exactly how much you should stuff each date with — it's somewhere around 1/2 to 3/4 teaspoon. Using a small spoon helps get the goat cheese into the dates easily.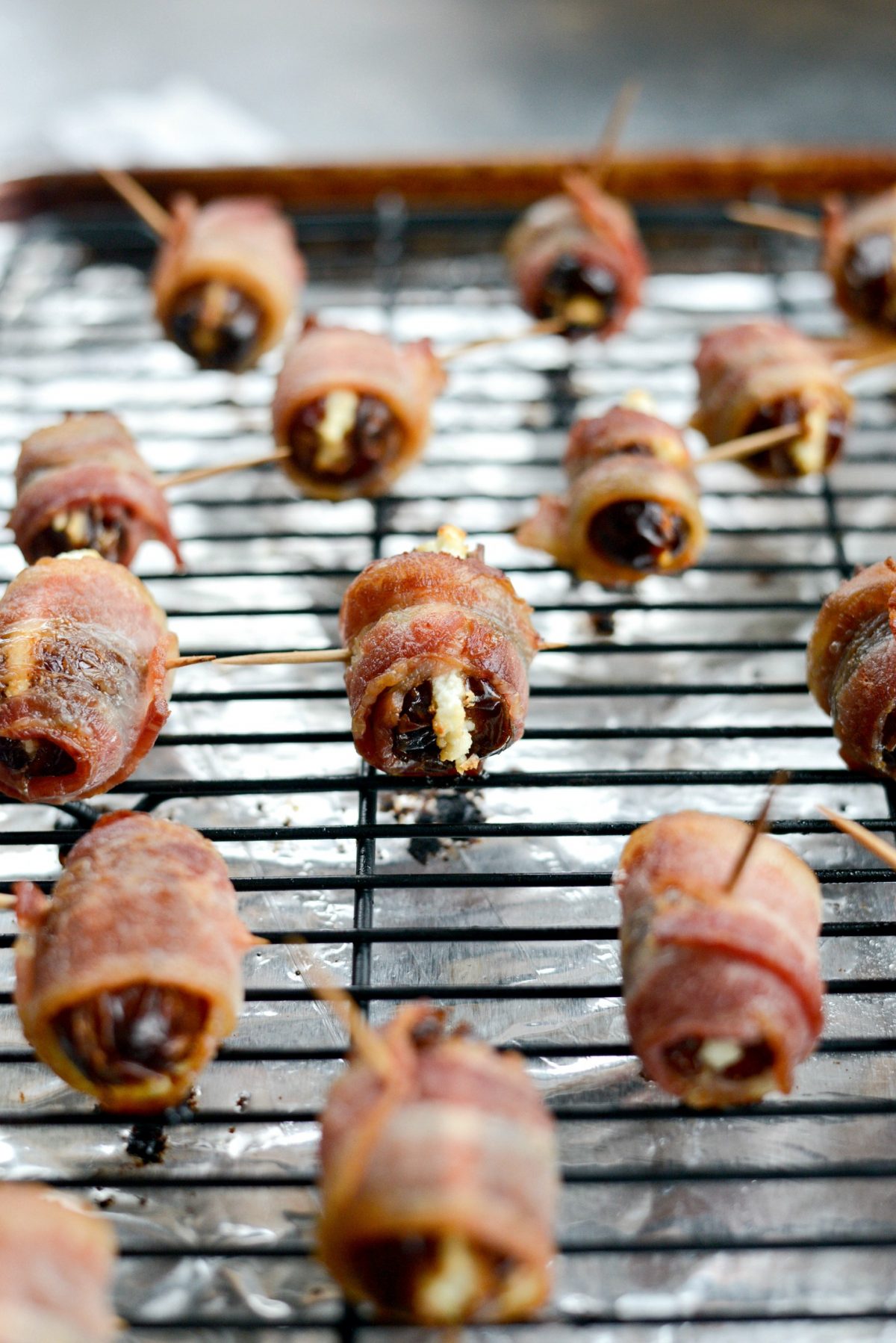 Wrap each of the dates in 1 half-slice of bacon and secure it with a toothpick right through the middle. I'm using thick-cut bacon, because it's what I had on hand. But if using thin, regular sliced bacon, the baking times may be less.
Place the dates onto a wire rack that sets into a rimmed metal baking sheet that I lined with foil, and then baked at 350° for 25 to 30 minutes. Baking the bacon wrapped dates on the wrack helps the air circulate and alleviates the need to turn the dates.
I do however rotate the pan halfway through to ensure even crisping!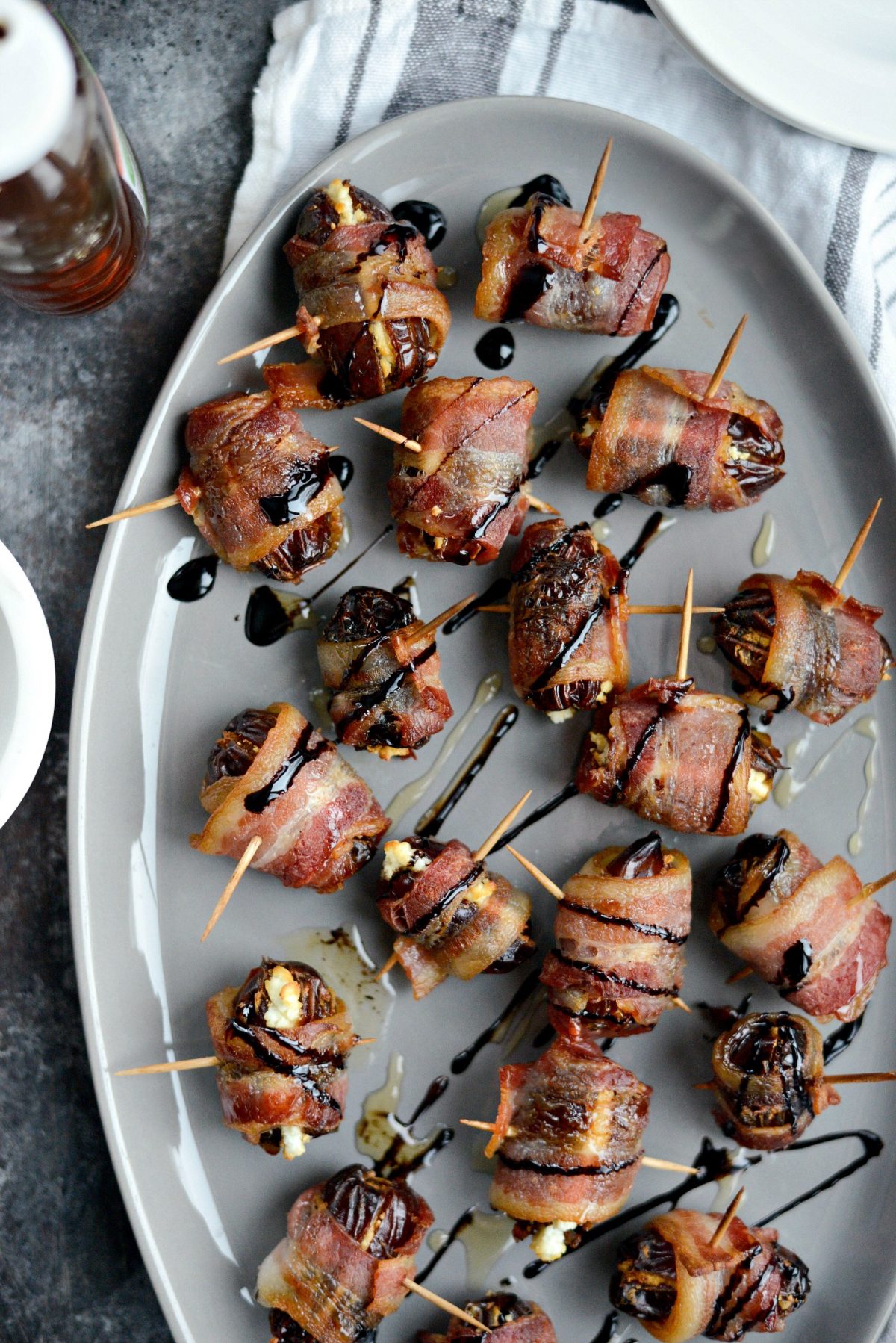 Plate, drizzle and devour.
Enjoy! And if you give this Bacon Wrapped Stuffed Date recipe a try, let me know! Snap a photo and tag me on twitter or instagram!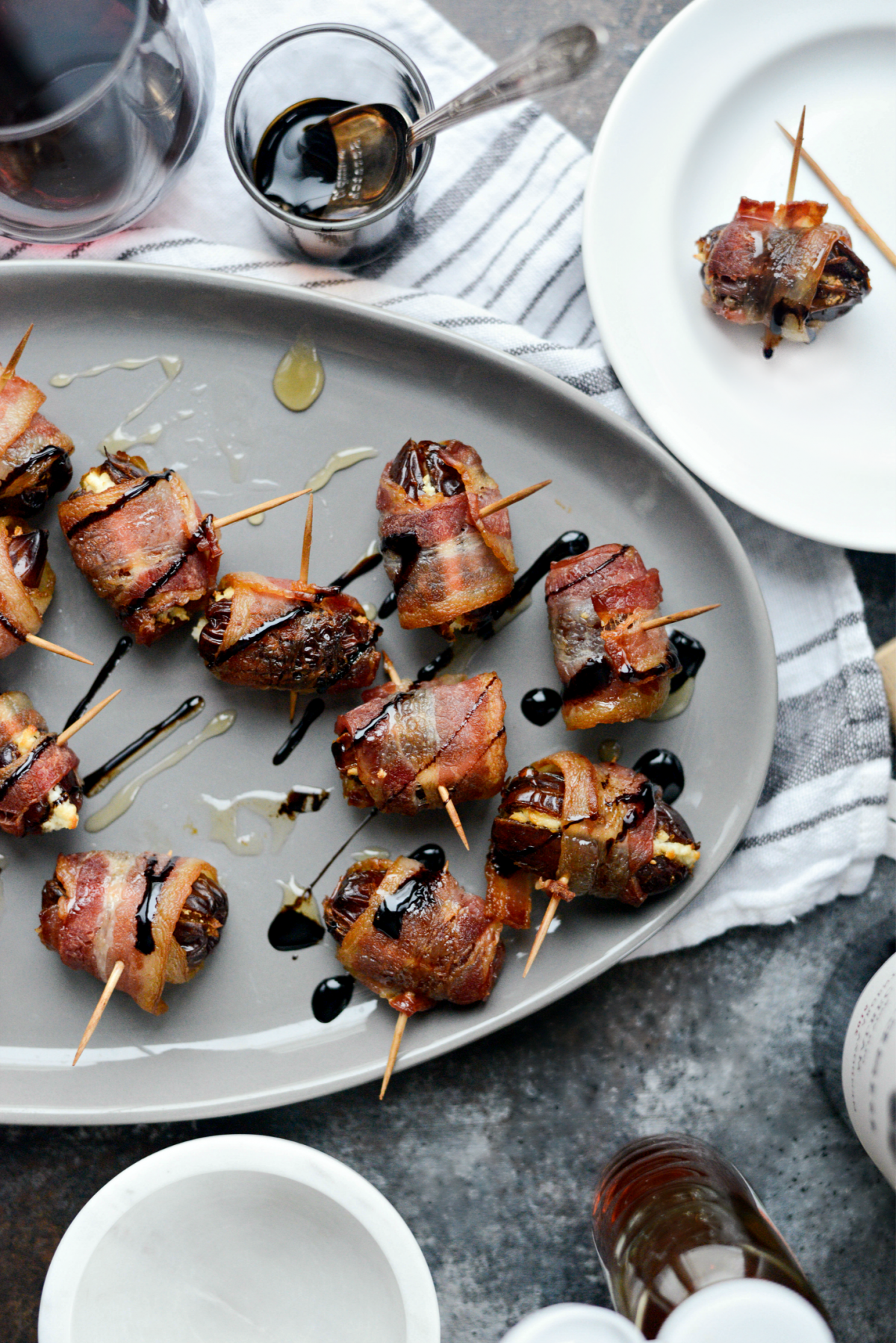 This post may contain affiliate links.
Buy the Cookbook: Simply Scratch : 120 Wholesome Homemade Recipes Made Easy Now available on Amazon »
THANK YOU in advance for your support!