Get your veggies and pita ready for the Creamiest Blender Hummus! No fancy ingredients required, all you need is this one simple trick to make restaurant quality hummus at home! This recipe makes about 3 cups.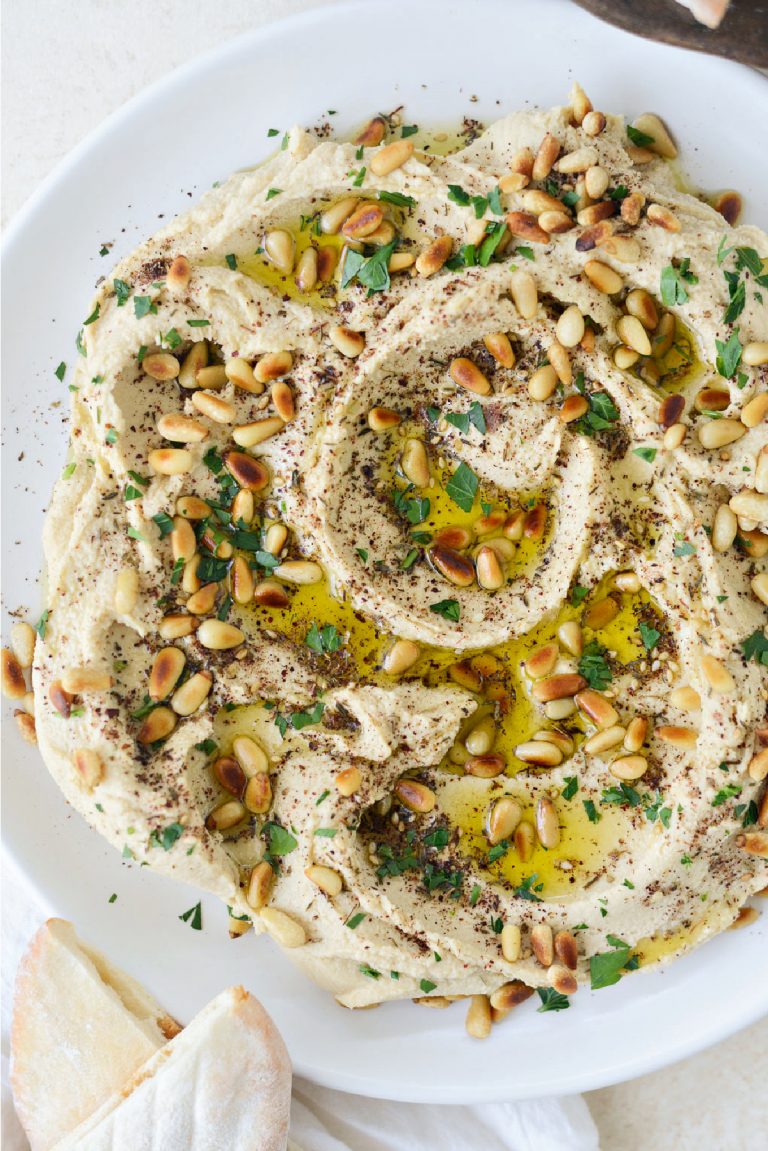 Meet my favorite quick and easy, go-to hummus recipe.
Ever wondered how to get restaurant quality hummus at home? Well I'm about to let you in on a little secret.
Besides being ridiculously easy, this blender hummus is addictive, deliciously garlicky and smooth as silk. The secret trick? Simmering canned chickpeas with baking soda! Yes. Baking soda! After 25 minutes the chickpeas will be incredibly tender and blend into the smoothest hummus you've ever dragged a pita through.
Serve as is, with your favorite toppings or along with roasted cauliflower tabbouleh.
To Make This Creamy Blender Hummus You Will Need:
canned chickpeas or garbanzo beans
baking soda
tahini
lemon juice
water
olive oil
garlic
cumin
salt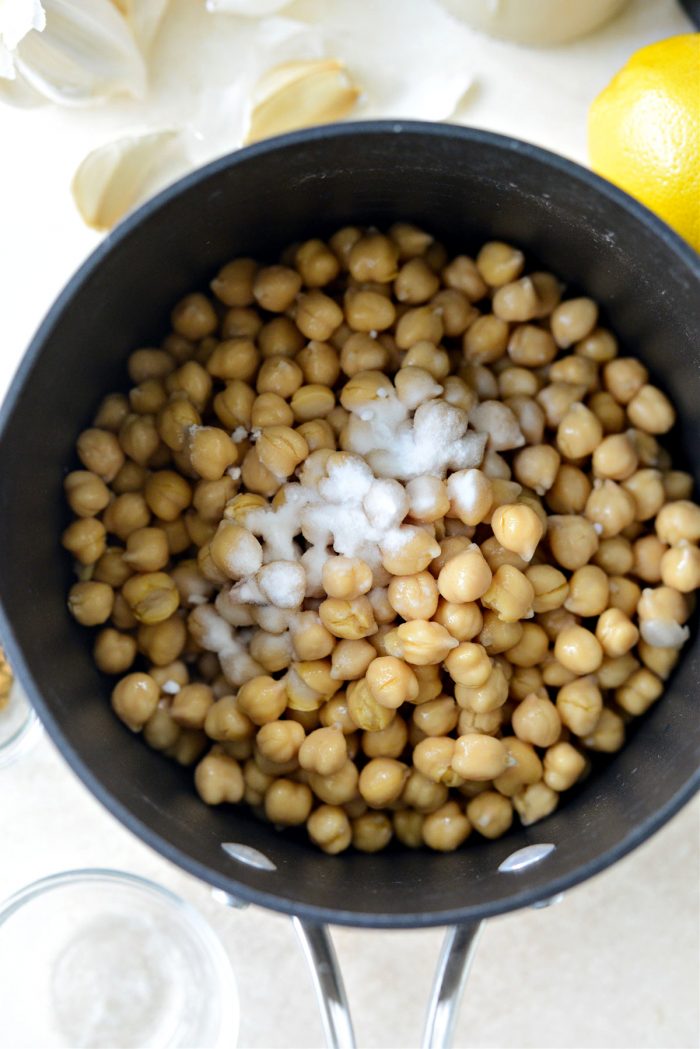 Drain 2 (15 ounce) cans of chickpeas in a colander before adding to a saucepan with 1 teaspoon baking soda.
What Does Simmering Beans in Baking Soda Do?
Baking soda is a natural tenderizer. If you've ever marinated chicken and it calls for baking soda, then this may not come as a surprise. Baking soda (or sodium bicarbonate) increases the pH and the alkalinity of the water and also speeds up the break down of pectin so the beans get softer, faster.
Cover the beans with water.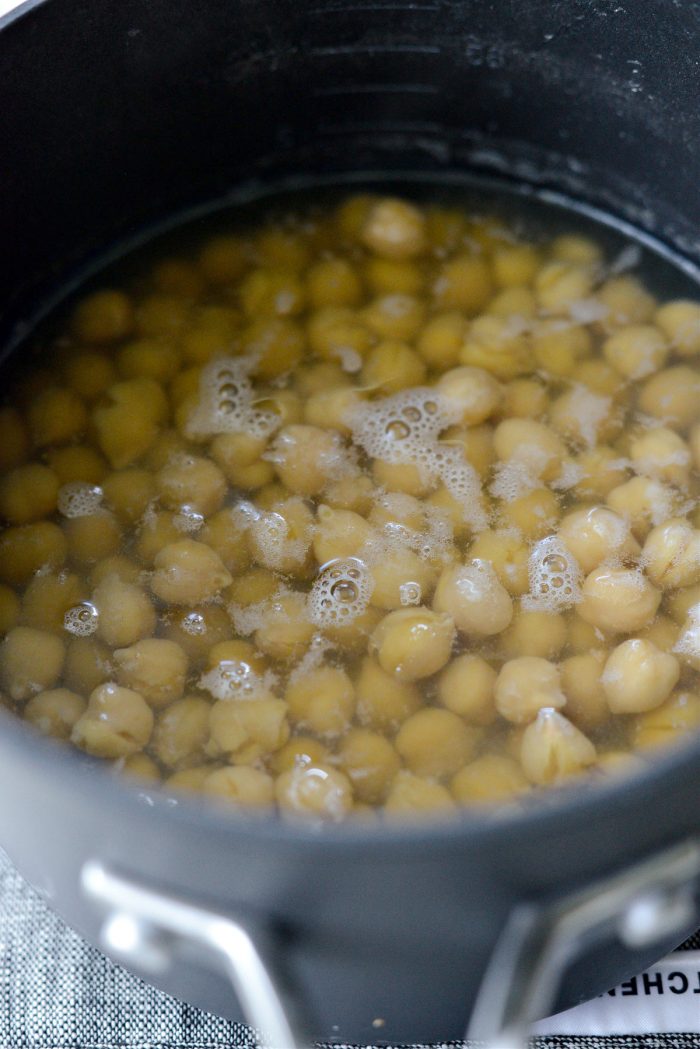 Bring to a simmer, reduce heat to medium-low and simmer for 25 minutes
After the 25 minutes, remove and drain. Transfer to your blender (or food processor if you don't have a blender) and add in 1/2 cup tahini.
A high powered blender (like Vitamix) will yield the smoothest results.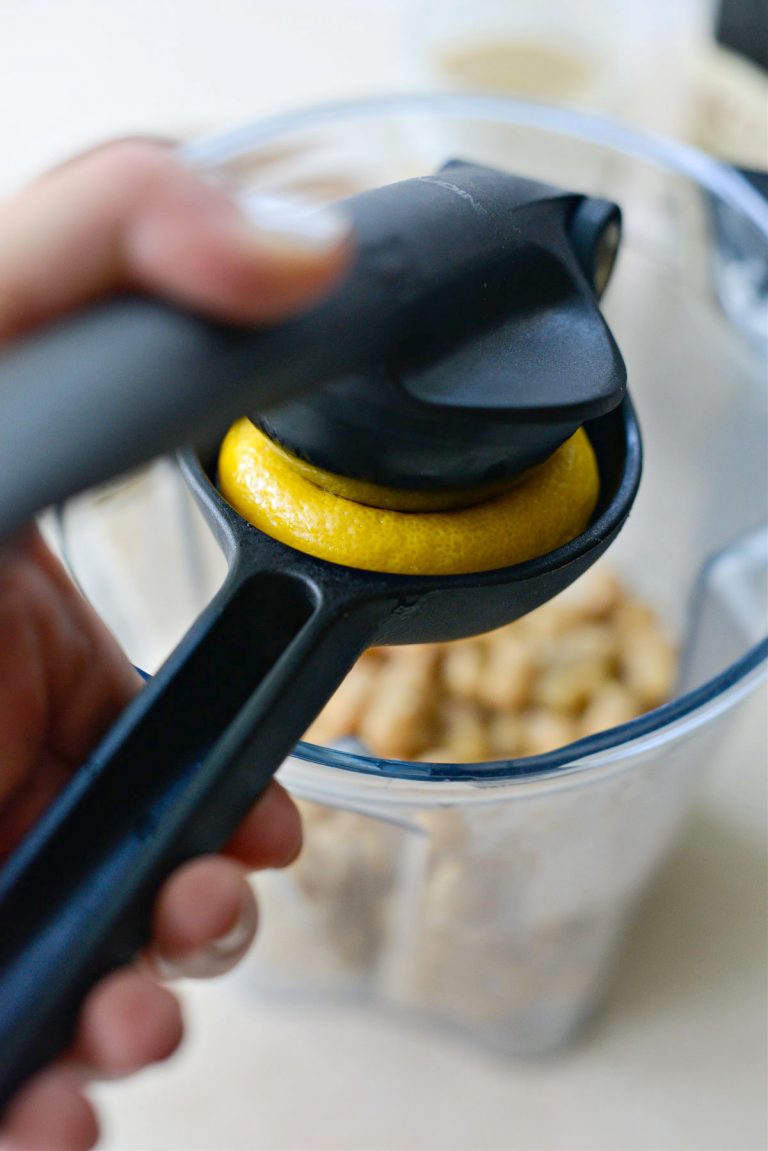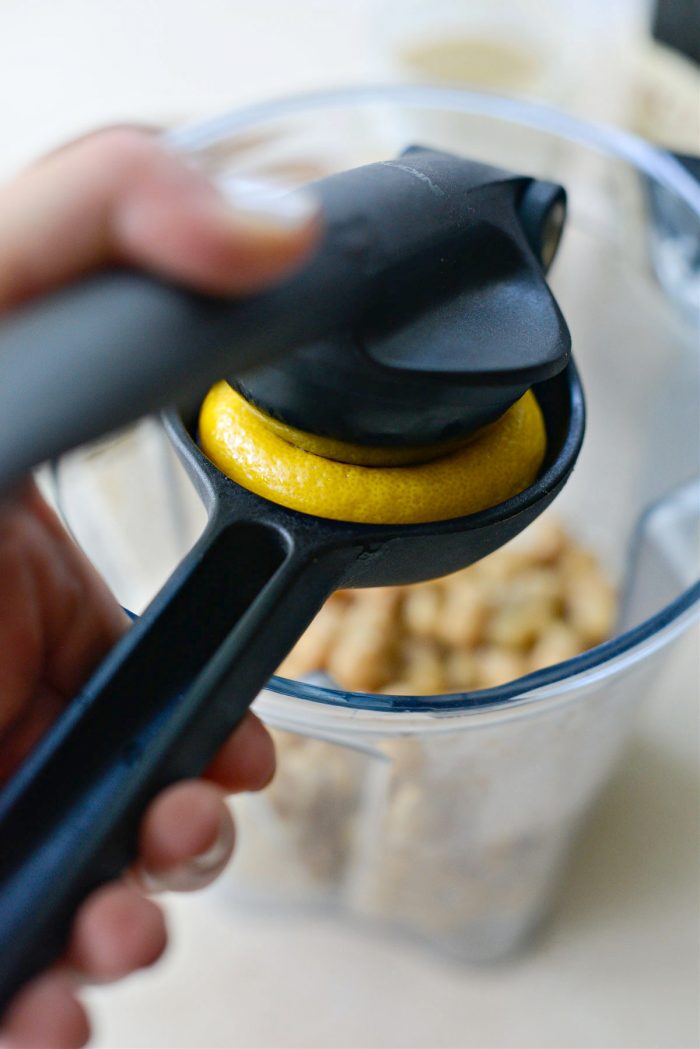 Squeeze in the juice from 2 juicy lemons.
Measure and add 3/4 teaspoon ground cumin and 2 to 4 large cloves of garlic – it just depends on how garlicky you like it.
Drizzle in 2 tablespoons olive oil.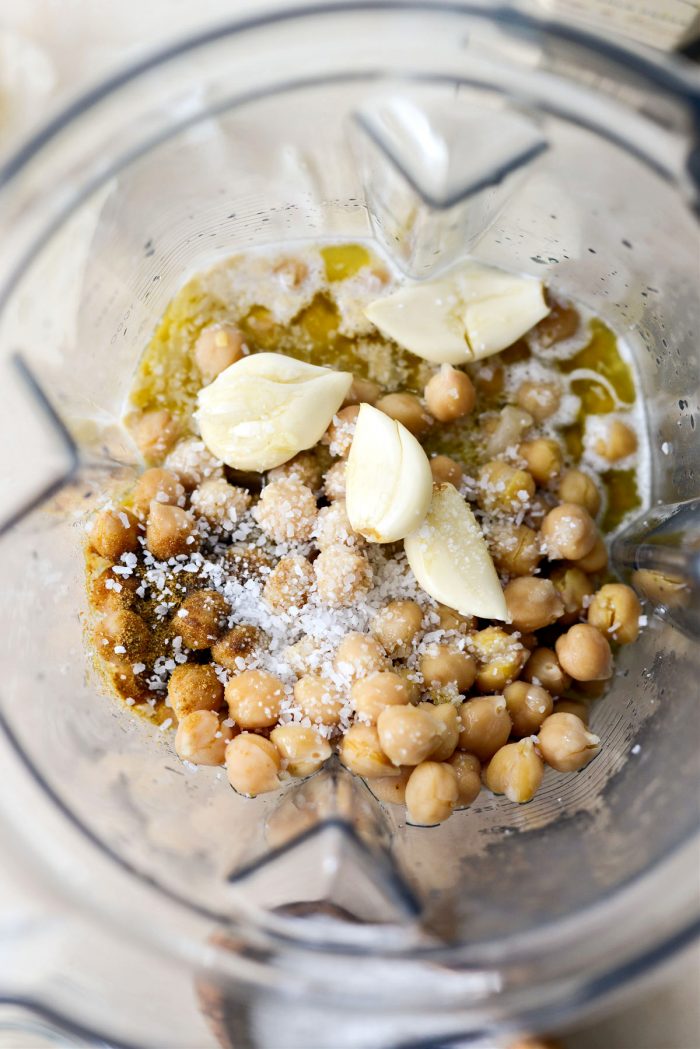 Season with kosher salt – I use 1-1/2 teaspoons. But taste and add more or less to your liking.
Pour in 1/4 cup water. You may need to add more as you go.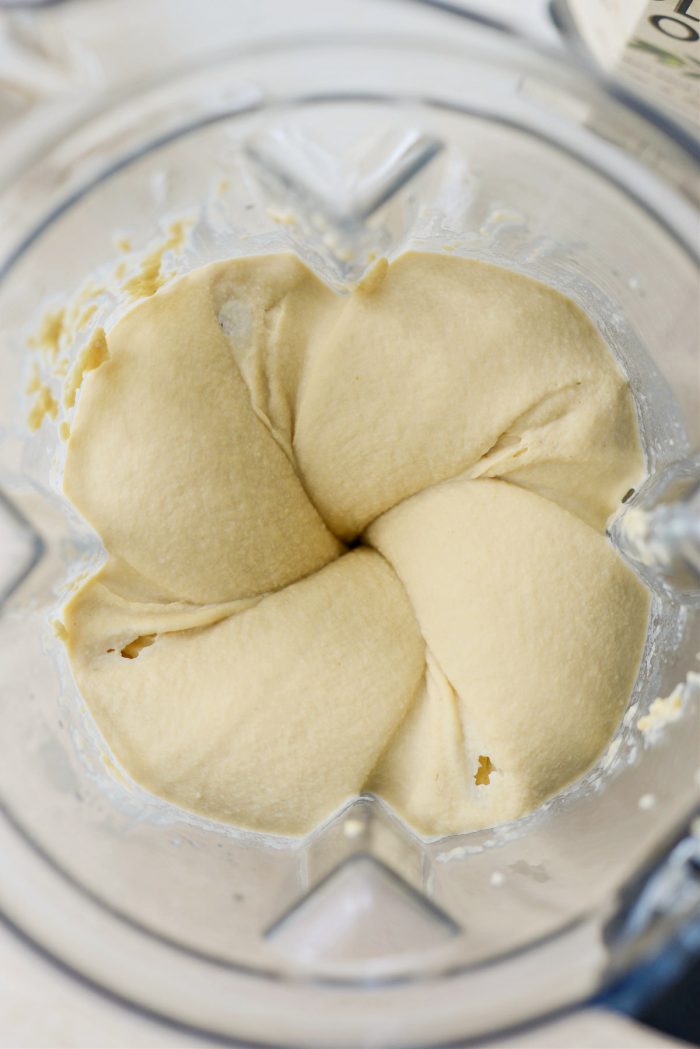 Secure the lid and blend until ultra smooth and velvety – add more water if needed.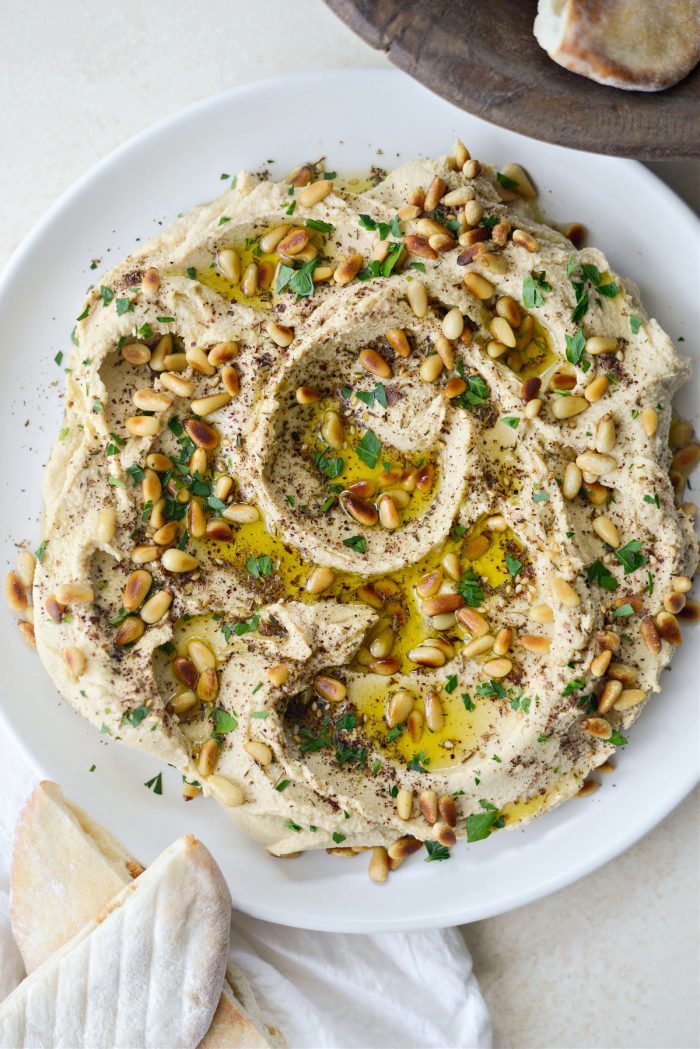 Spoon this velvety smooth hummus onto a serving platter or shalow bowl, making swoops and swirls with the back of your spoon. Drizzle with a little more olive oil and sprinkle over toasted pine nuts, za'atar and minced fresh parsley.
Need a quick hummus? Craving a silky dip for your pita? MAKE THIS HUMMUS. You won't be disappointed.
Serve with pita bread and dip, eat and repeat.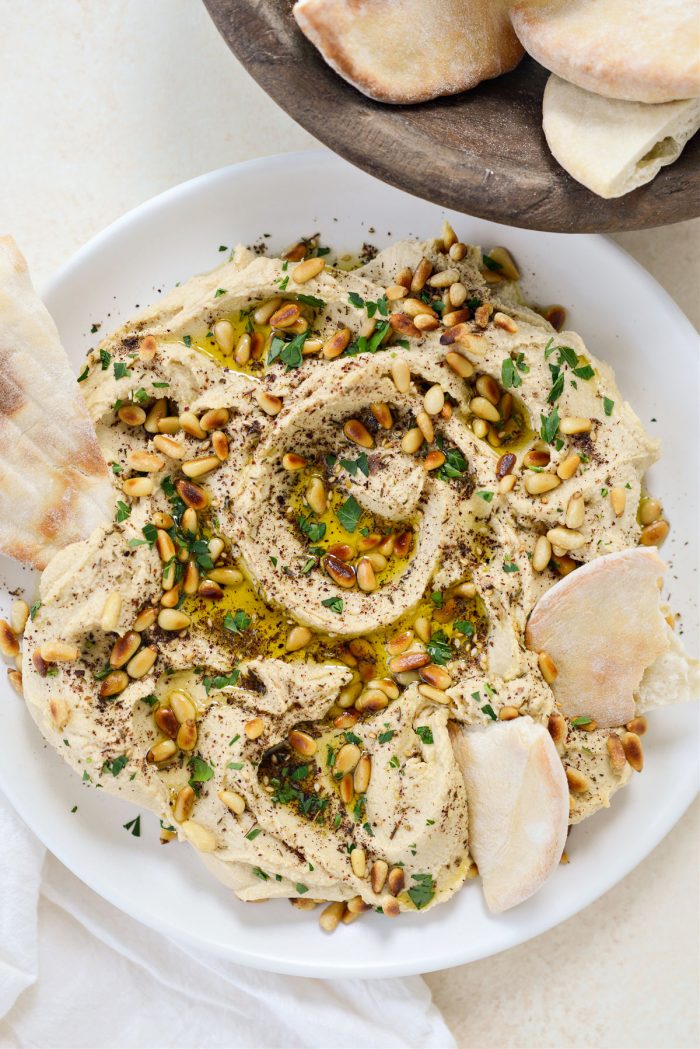 Enjoy! And if you give this Blender Hummus recipe a try, let me know! Snap a photo and tag me on twitter or instagram!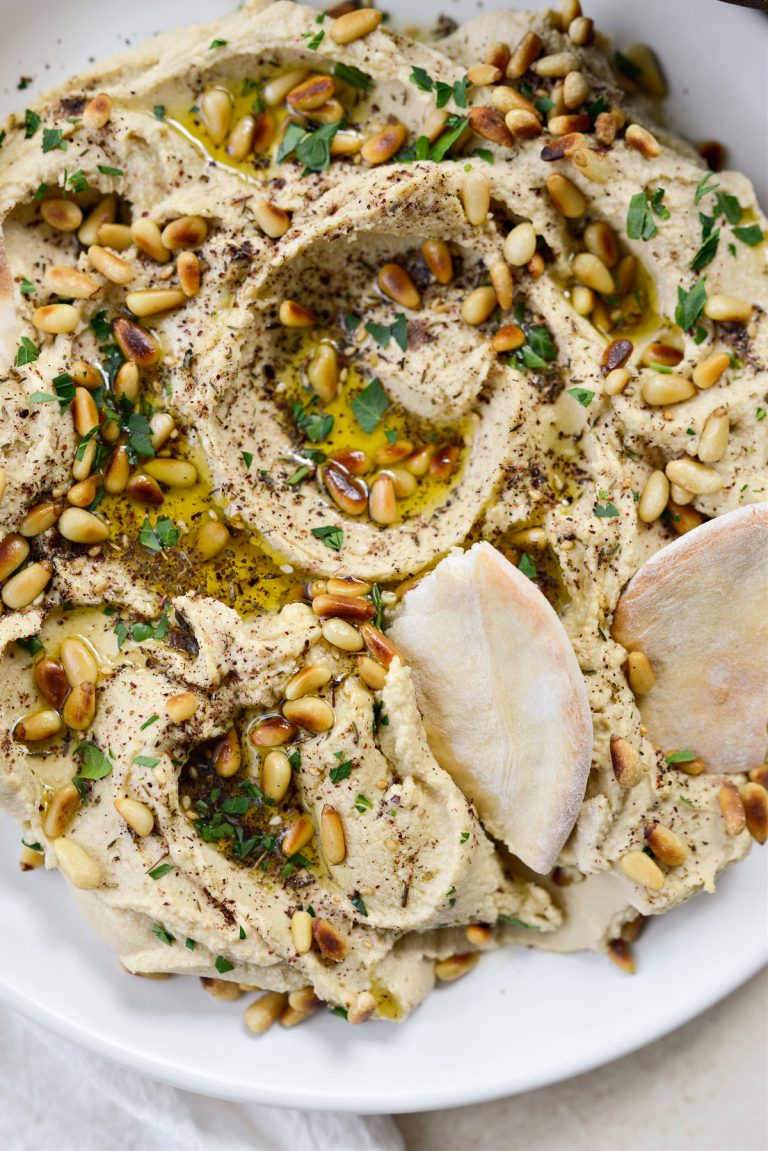 This post may contain affiliate links.
Buy the Cookbook: Simply Scratch : 120 Wholesome Homemade Recipes Made Easy Now available on Amazon »
THANK YOU in advance for your support!