Vanilla Blood Orange Mimosas are just as stunning as they are delicious. A splash of Grand Marnier and chilled bubbly Prosecco is topped off with vanilla flavored blood orange juice for an impressive, warm and citrusy adult beverage! Serves about 6 depending on glass sizes.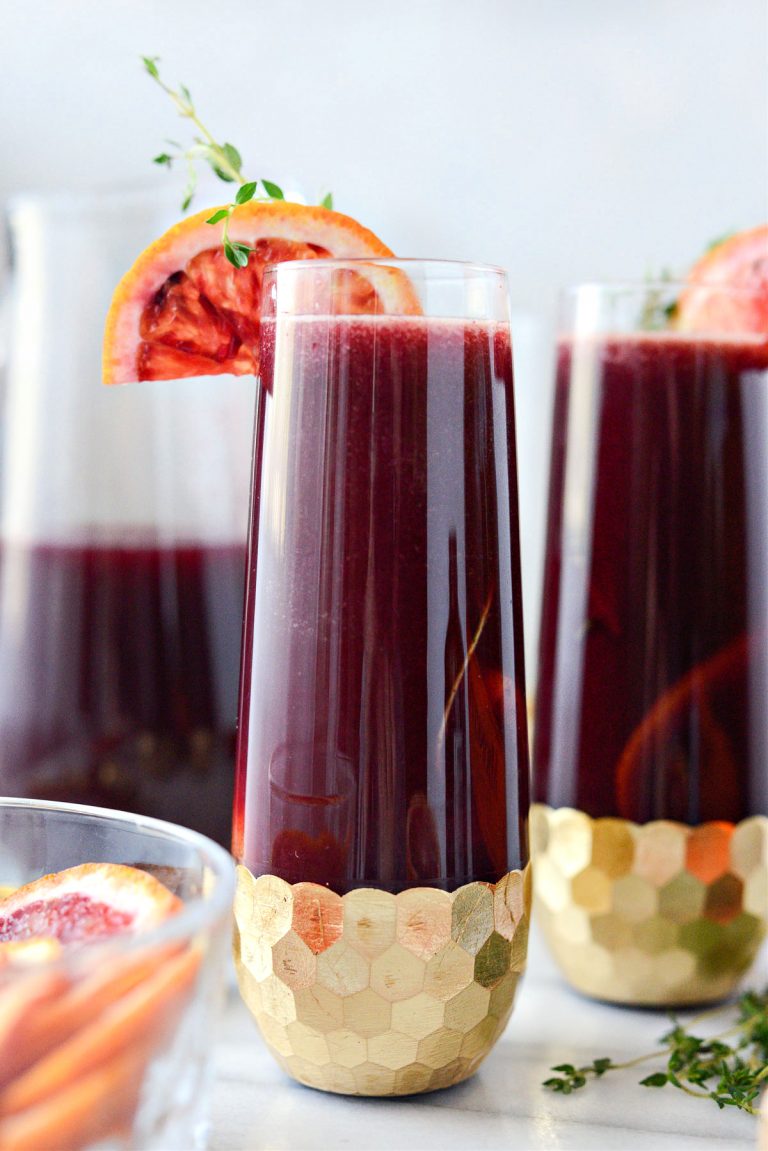 Who doesn't love a good mimosa.
The bright citrusy cocktail is simple, elegant and a great reason to day drink. 😉 Over the years I've became quite the mimosa fan. Usually sipping one on Easter or Mother's Day. Really any day that ends in a y.
This year I've been dreaming of a boujee mimosa that is a rich jewel tone, yet still perfect for spring. Since blood oranges are multidimensional in flavor and are sadly just about out of season, I paired it with warm vanilla and bubbly Prosecco for a gorgeous cocktail.
They also just so happens to look stunning in my new glasses.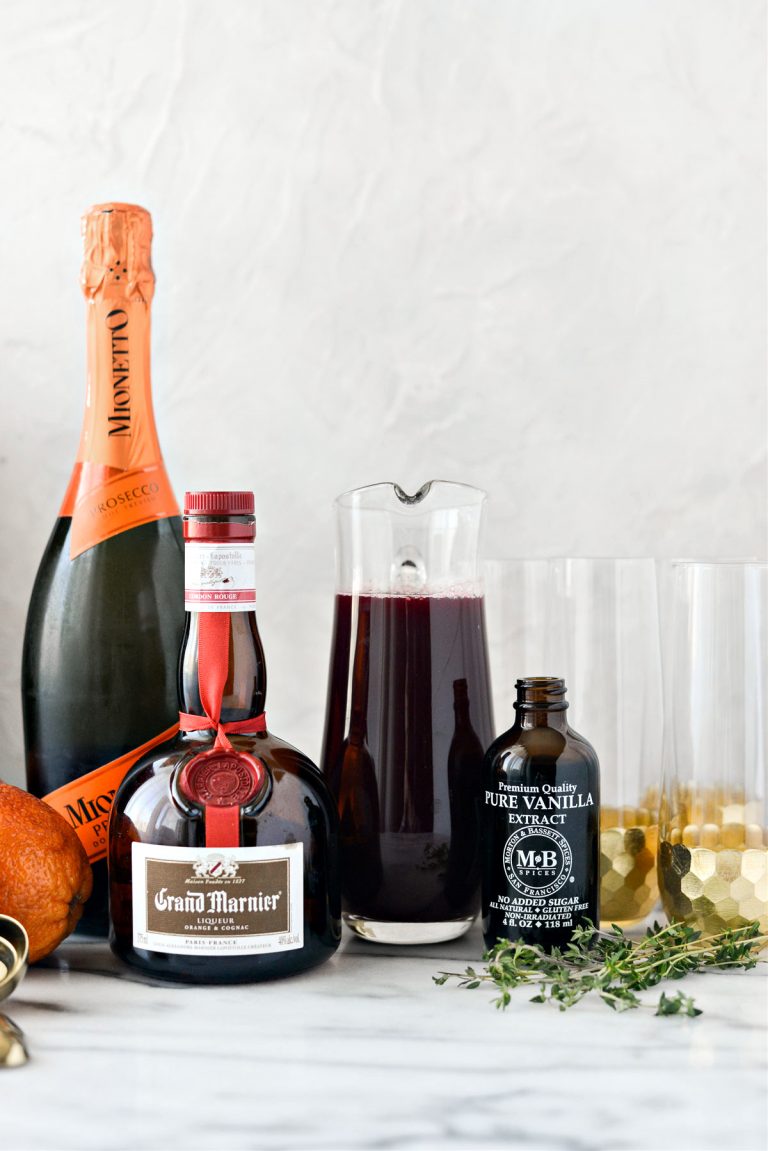 To Make These Vanilla Blood Orange Mimosas You Will Need:
freshly squeezed blood orange juice (preferably chilled)
pure vanilla extract
Grand Marnier
chilled prosecco
orange slices, for garnish
fresh thyme or rosemary sprigs, for garnish
What does Blood Oranges Taste like?
To me they are delicate in flavor and are less acidic than the typical orange we know. But the flavor is like if a grapefruit collided with an orange, with subtle berry notes. There are different types of blood oranges which will have different flavor characteristics.
For this recipe you will need 3 cups cups freshly squeezed blood orange juice. I do grocery pick up, so I ordered two 2-pound bags of blood oranges and when I got home, I noticed they were on the smaller side. The next day, I ran back out to a different store and grabbed 5 more (roughly 2 to 3 pounds) larger ones. I juiced them all with the exception of 1 for garnish.
With that said, typically you get about 1/4 to 1/3 cup of juice from a good size orange.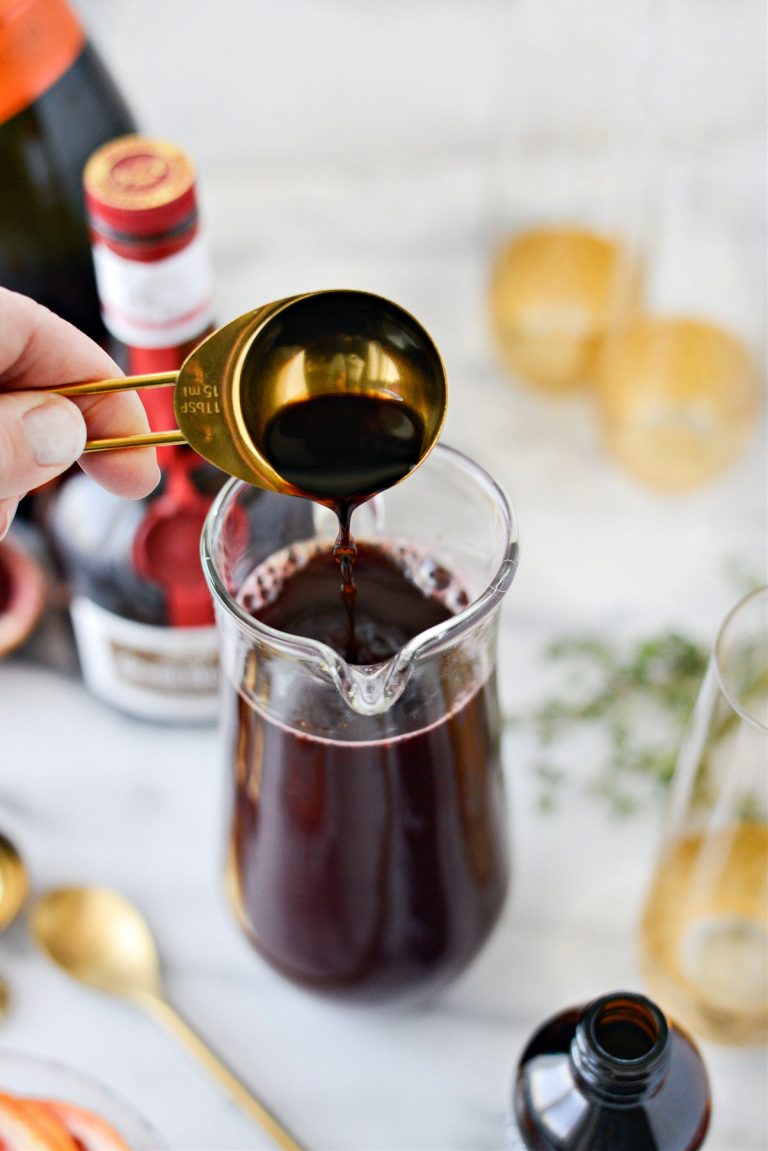 Measure and add 1-1/2 tablespoons vanilla extract to 3 cups blood orange juice.
Stir to combine.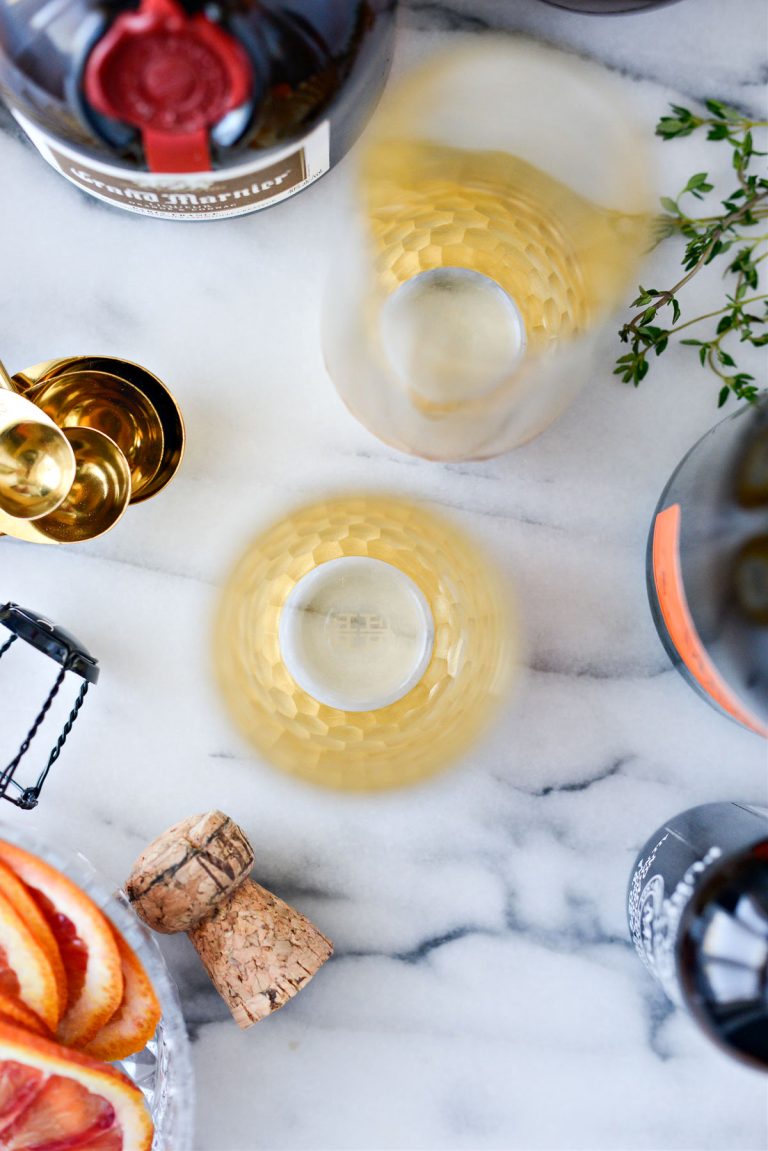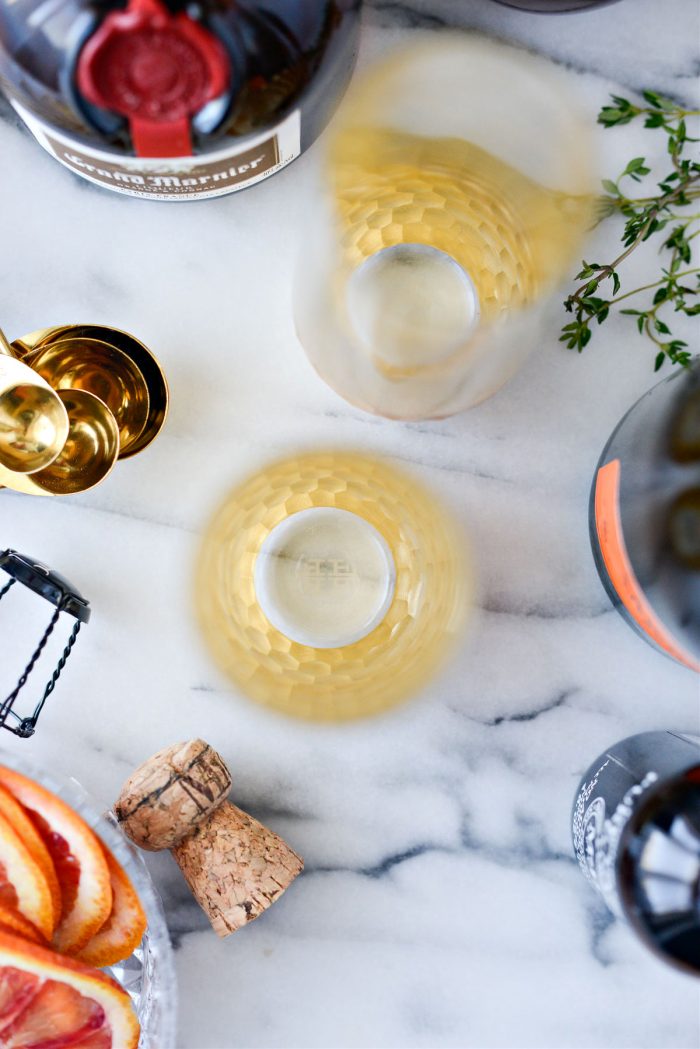 Grab your champagne glasses. Champagne glasses do come in different sizes. According to the Amazon description, these beauties are 8.5 ounces. I've also linked the glasses in the recipe printable.
First add a splash of Grand Marnier to each glass.
Next add 2 to 3 ounces Prosecco.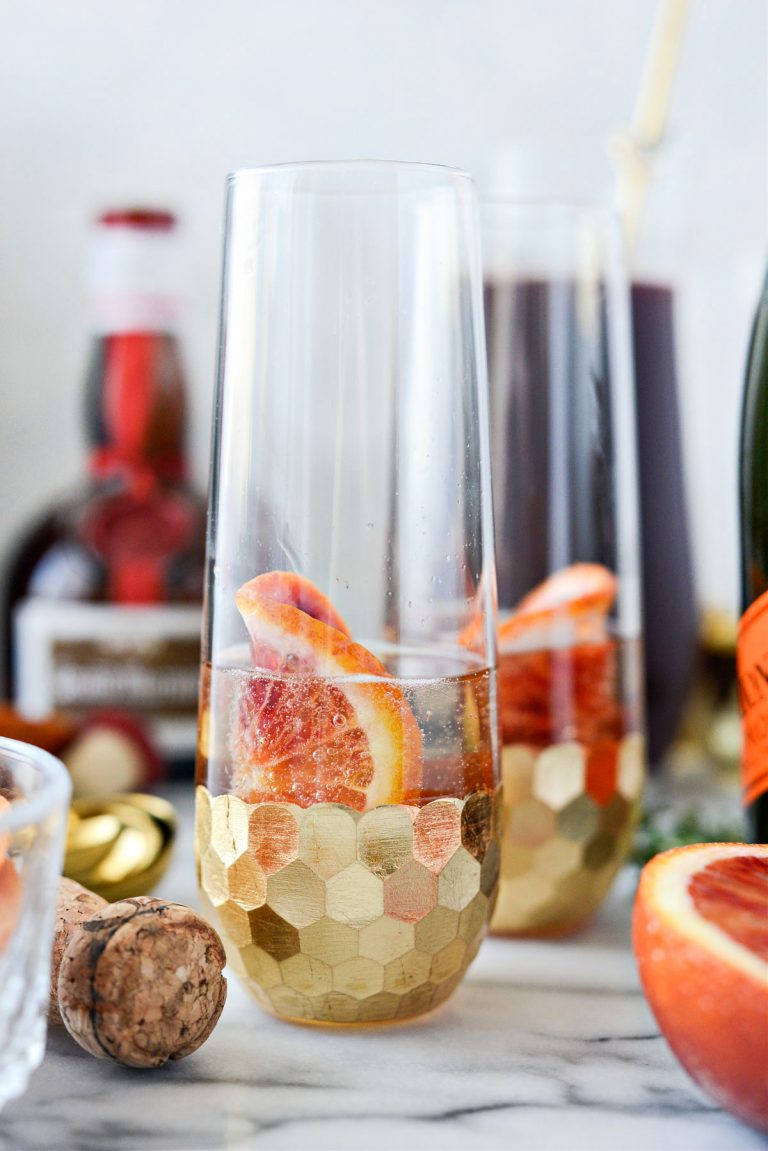 I drop in a blood orange slice, because why not. But I recommend removing the pithy middle part, otherwise it will end up floating to the top.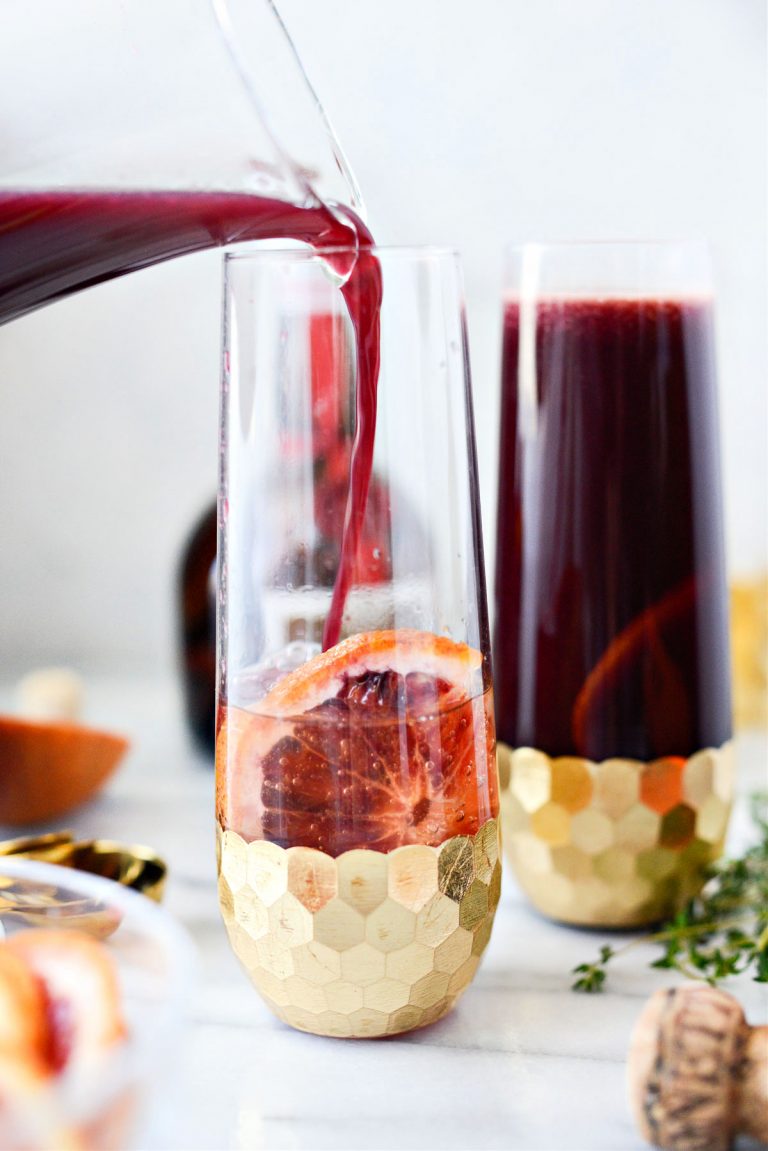 Next, pour in 4 ounces of the vanilla blood orange juice.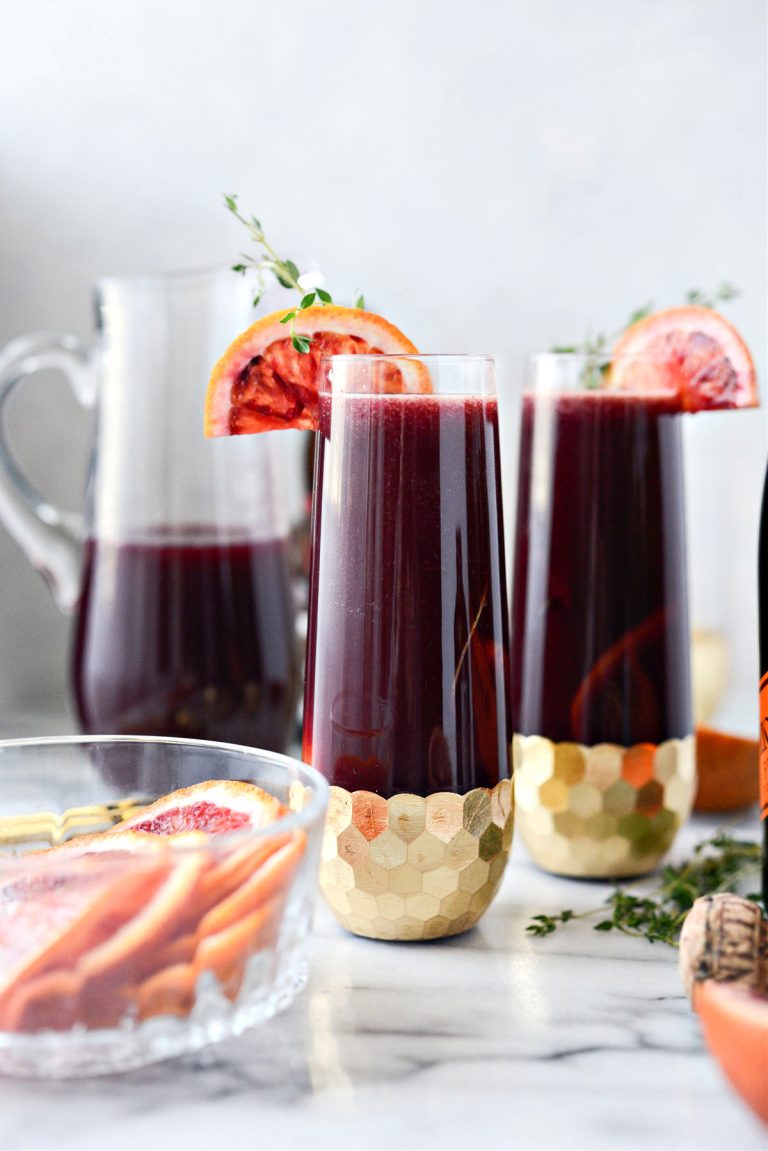 I garnish with a sprig of fresh thyme (or rosemary) and a little blood orange slice.
Sip and enjoy!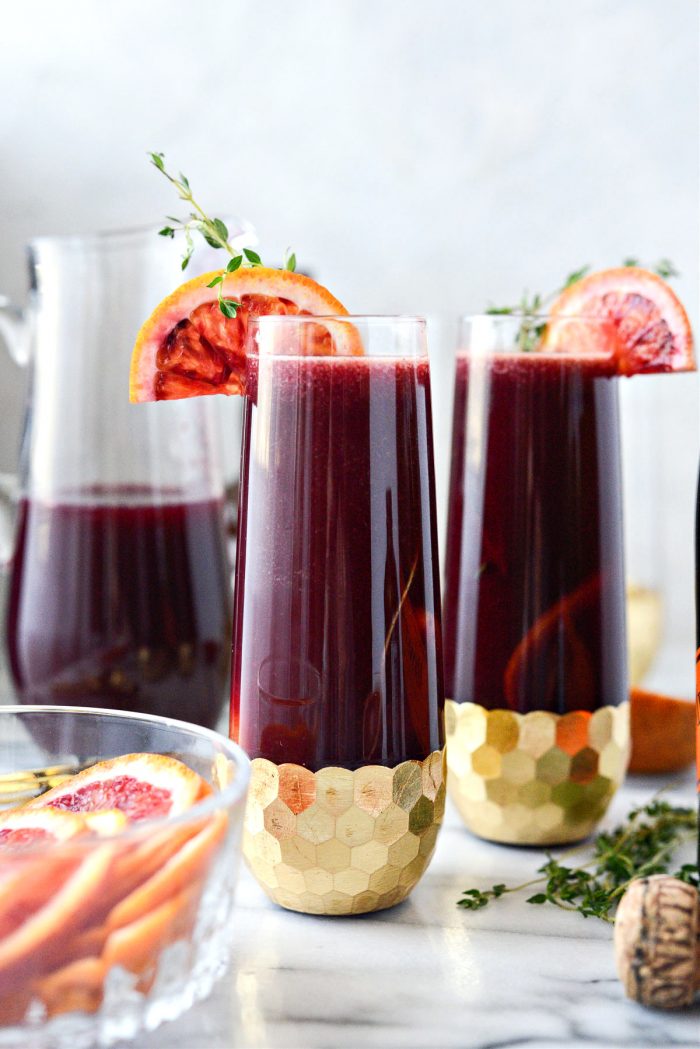 Enjoy! And if you give this Vanilla Blood Orange Mimosas recipe a try, let me know! Snap a photo and tag me on twitter or instagram!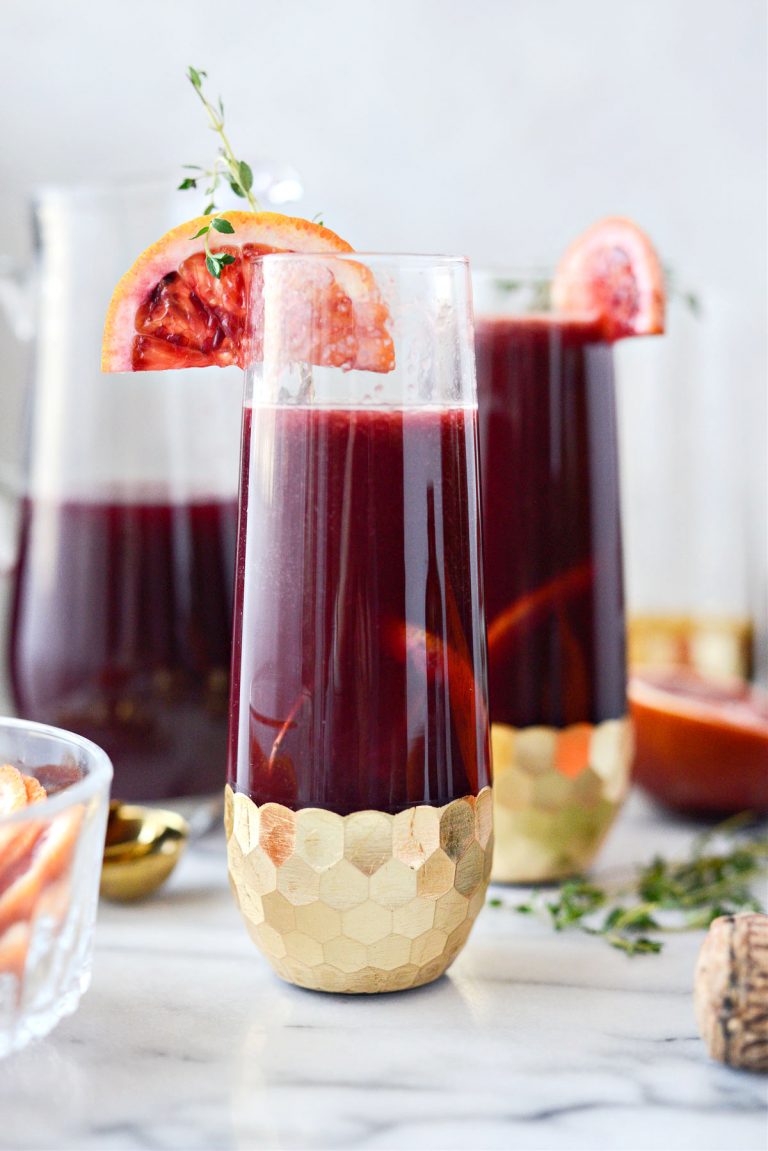 This post may contain affiliate links.
Buy the Cookbook: Simply Scratch : 120 Wholesome Homemade Recipes Made Easy Now available on Amazon »
THANK YOU in advance for your support!