Spicy Garlic Pasta alla Vodka is a lusciously creamy and cheesy tomato sauce spiked with vodka and with a delicious spicy kick. This recipe serves 2 generous portions or 4 smaller servings.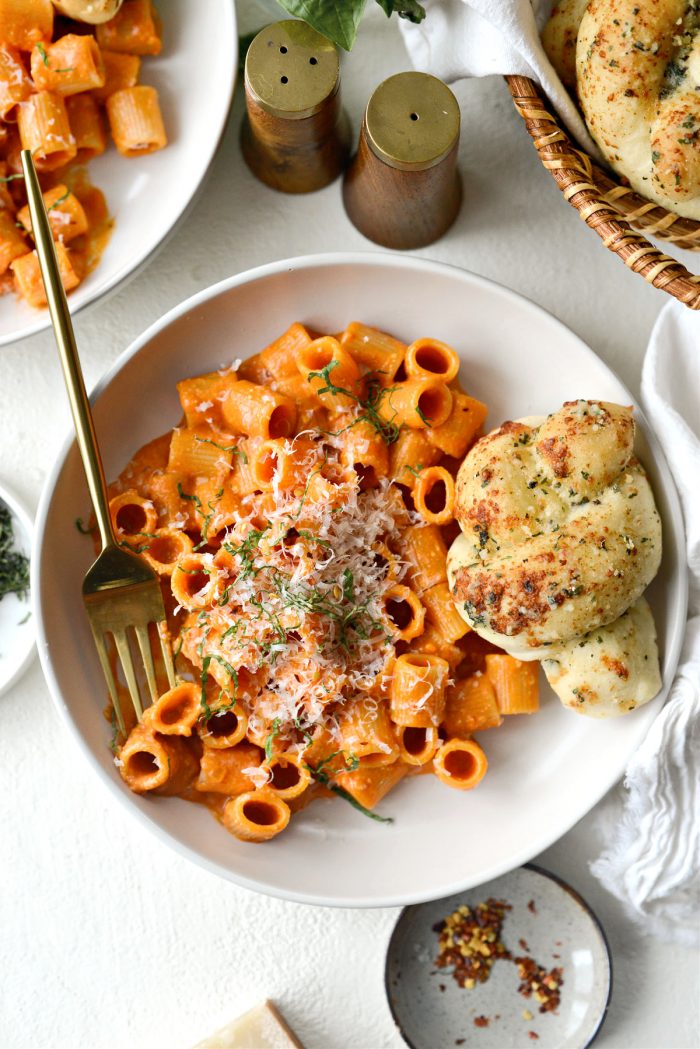 I waited 40 years to try pasta alla vodka.
And it just so happens to be the most incredible pasta dish I've ever tasted. I know, bold statement. But ohmygoodness it is so so delicious. I think I always thought it would be boring, but it is anything but! The sauce is so lusciously creamy and cheesy with the most addictive back of the throat heat. I'm obsessed.
Recently, Malloree and I have been making quite a few recipes. You may remember the tomato feta pasta? Well this was the next one on the list. Since Gigi Hadid's spicy vodka pasta went viral, it's been on our list to try. So when Pat was up north, we had a girls night and made pasta. Now, if you know me, you know that I can't follow a recipe to a T. Especially when I find odd ingredients or if I can make it even easier than written…
Or dare I say better than the original?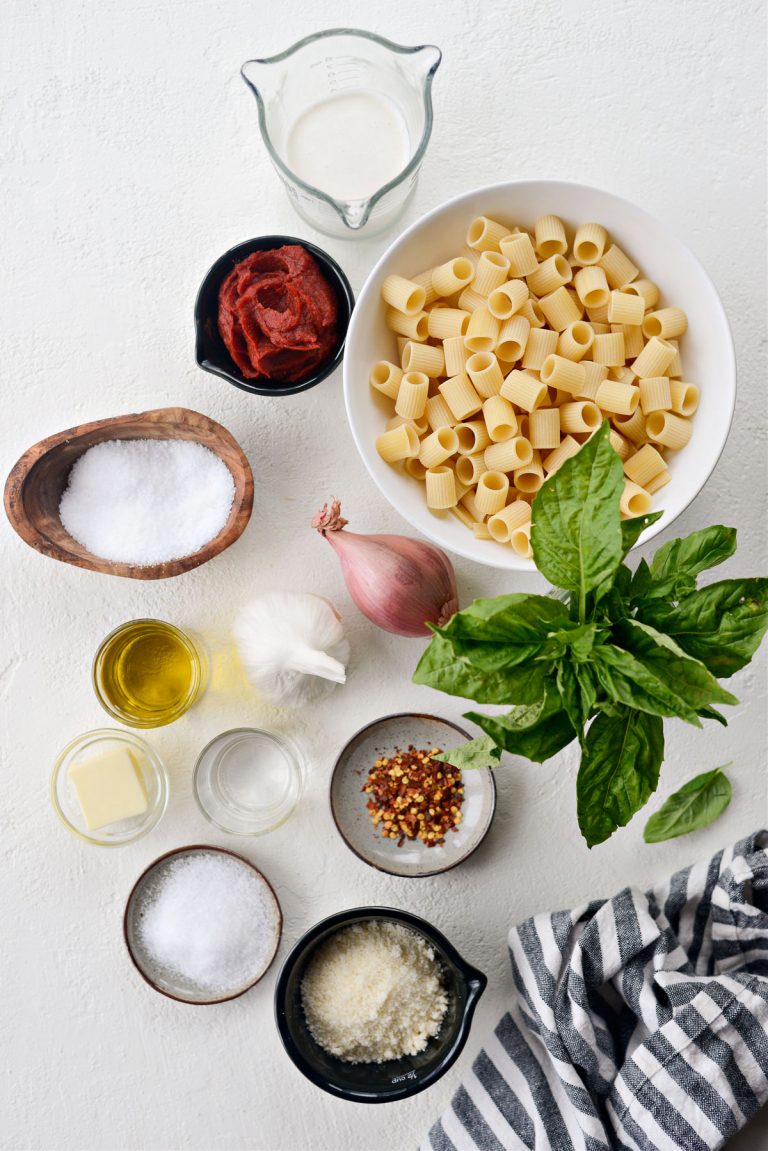 To Make This Spicy Pasta alla Vodka You Will Need:
pasta
fine sea salt (for pasta water)
olive oil
shallot
garlic
tomato paste
heavy cream
vodka
red pepper flakes
unsalted butter
parmesan cheese
kosher salt
fresh basil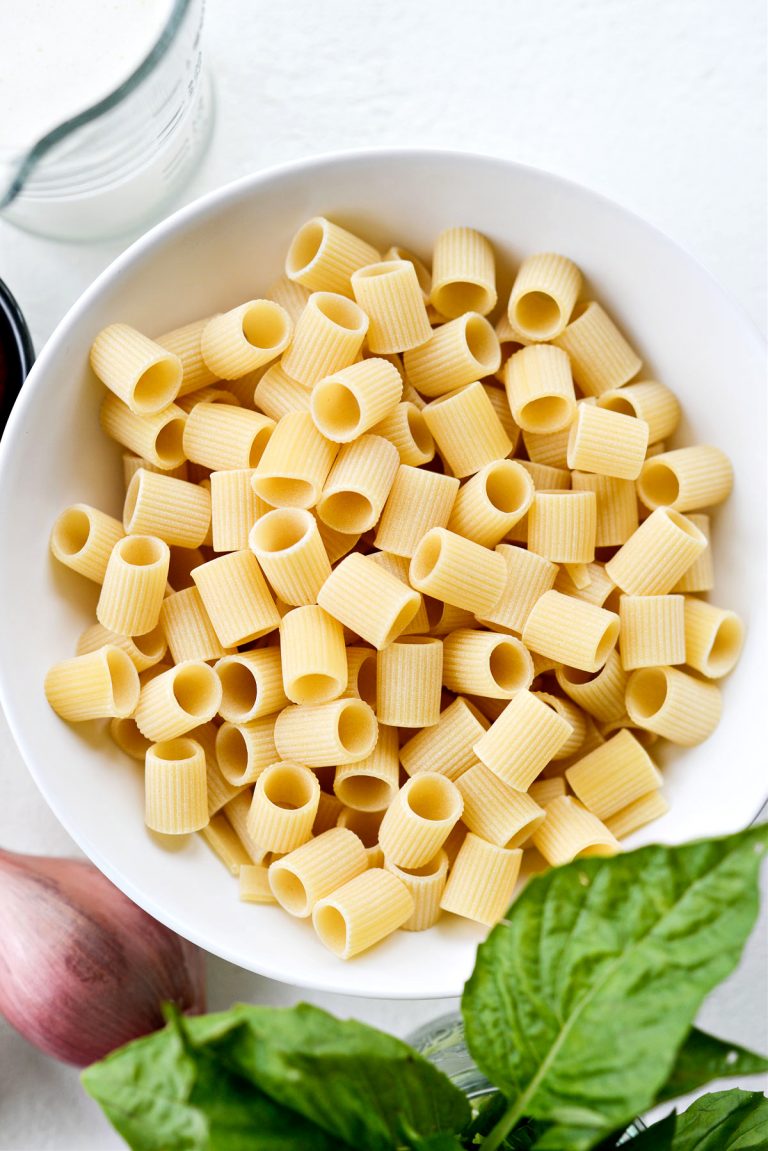 For this recipe, you will need 8 ounces dried pasta. I love using mezzi rigatoni, but any short pasta will work.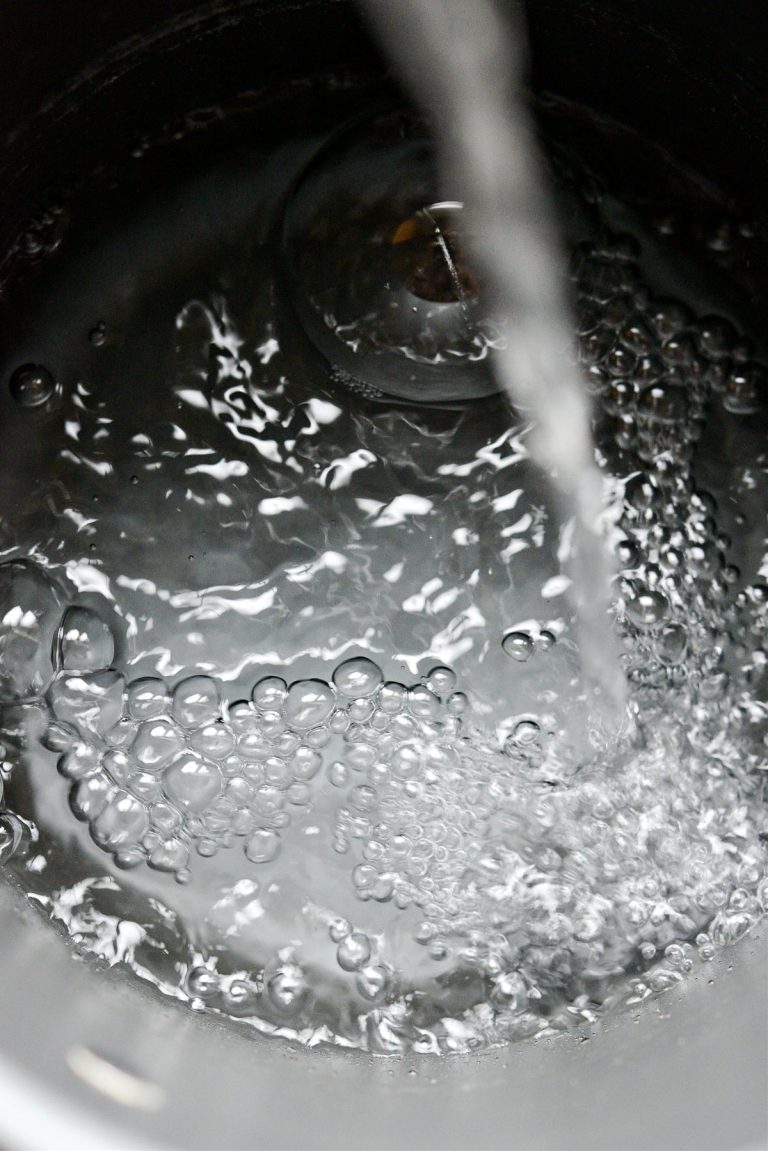 Fill a pot with water, cover and bring to a boil over high heat. This will take a bit so I start the sauce at the same time.
Remember, the sauce can wait for the pasta. The pasta cannot wait for the sauce.
Pour 1/4 cup of oil into a 12-inch pan. Add 1 finely diced (small) shallot, 4 large cloves that have been finely chopped to the pan with a pinch of kosher salt.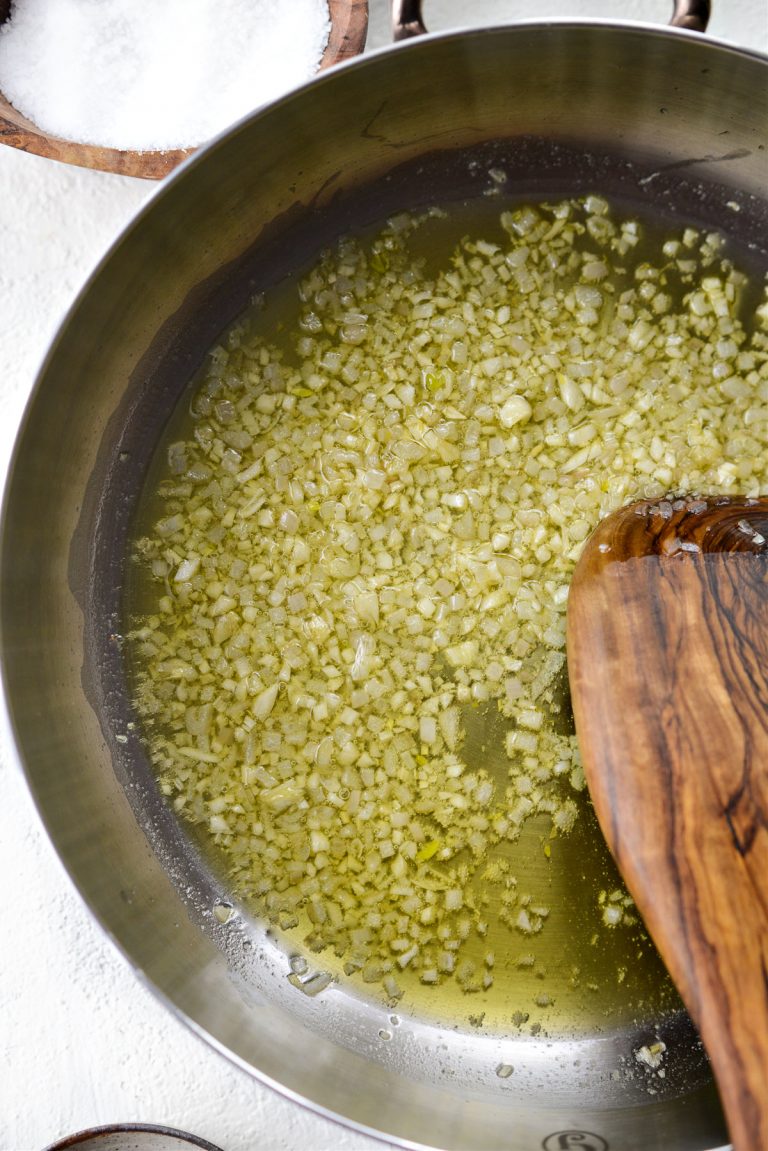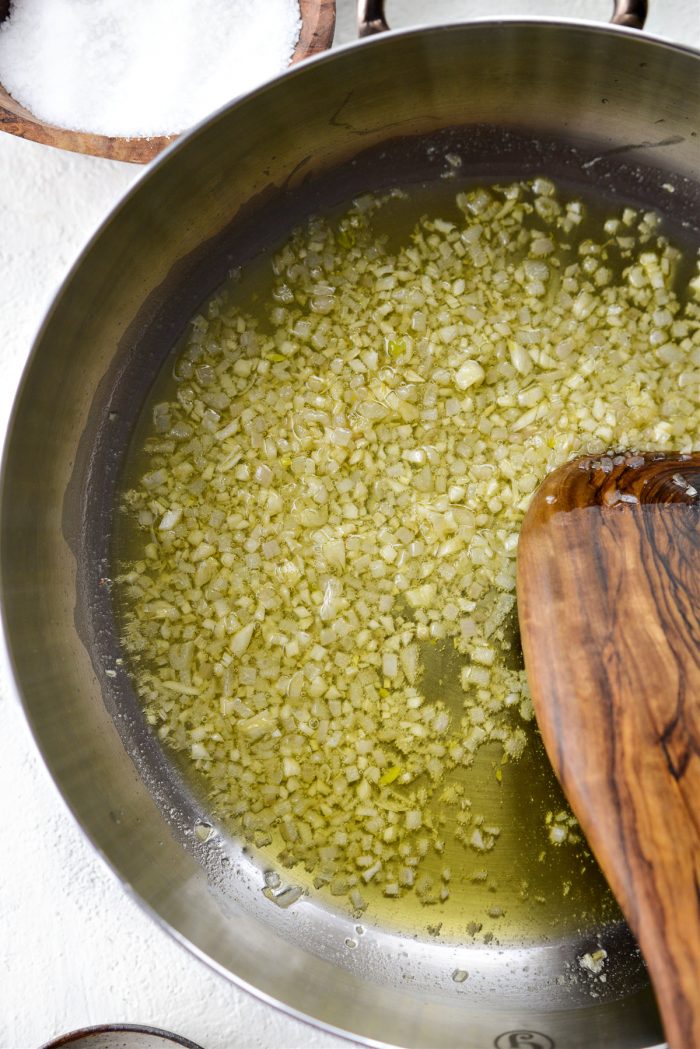 Heat over medium to medium-low, stir and cook until softened, about 4 minutes.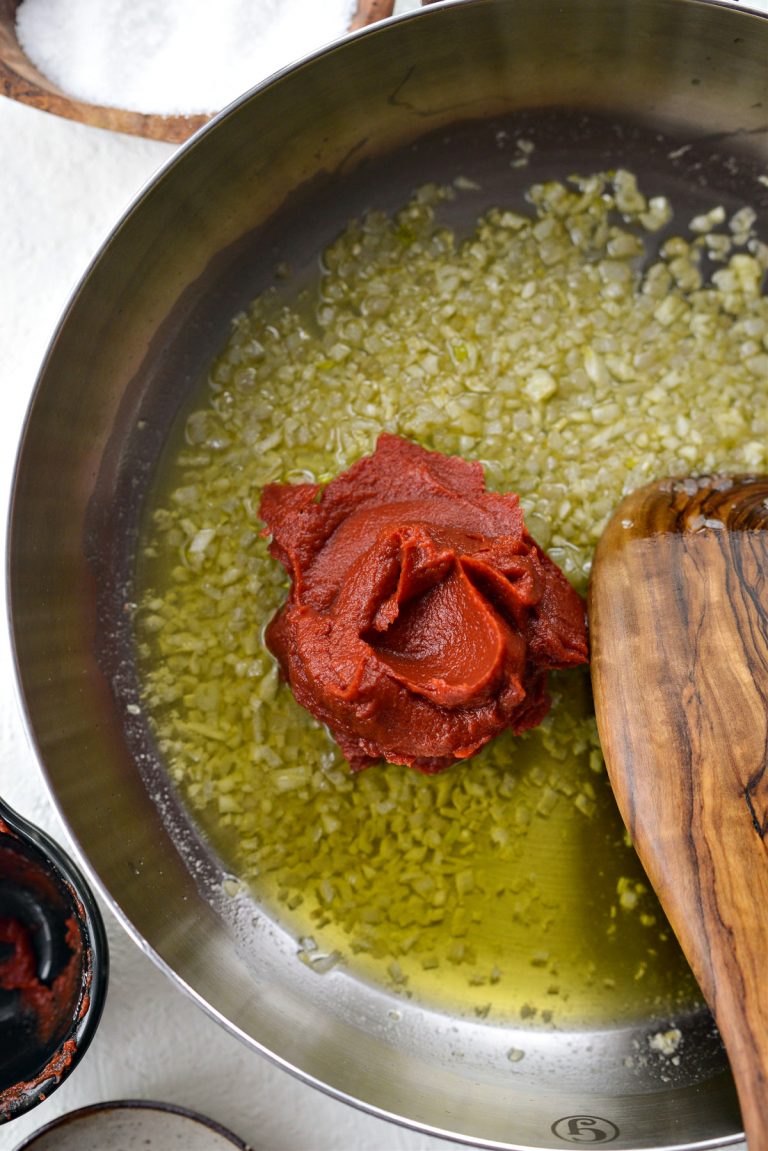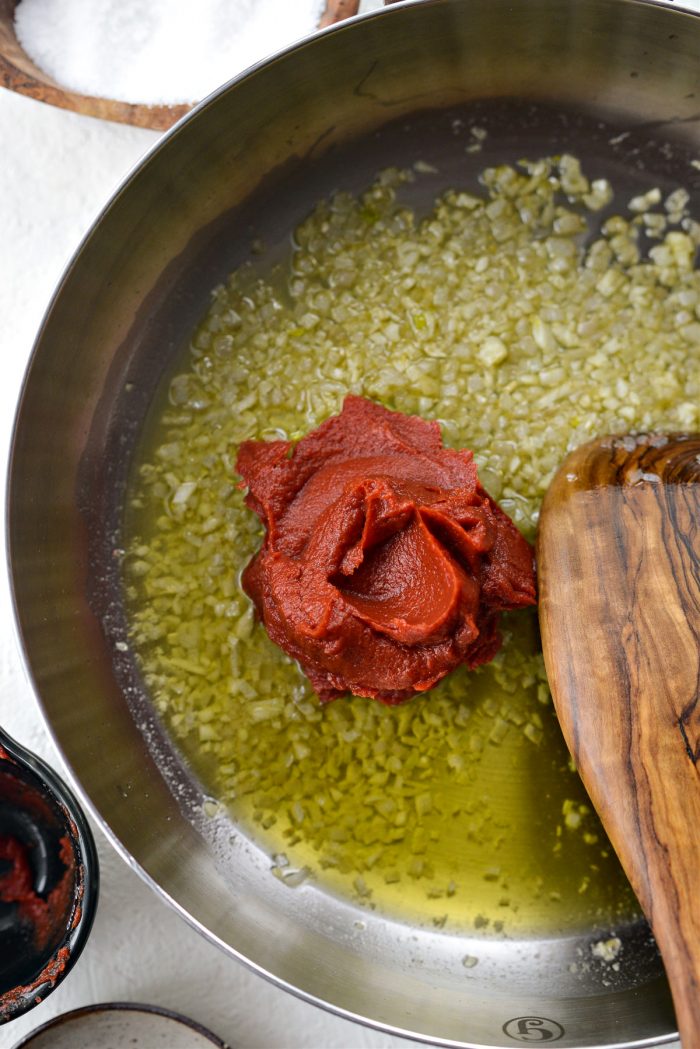 Once soft, stir in 1/4 cup tomato paste and cook for 2 to 3 minutes.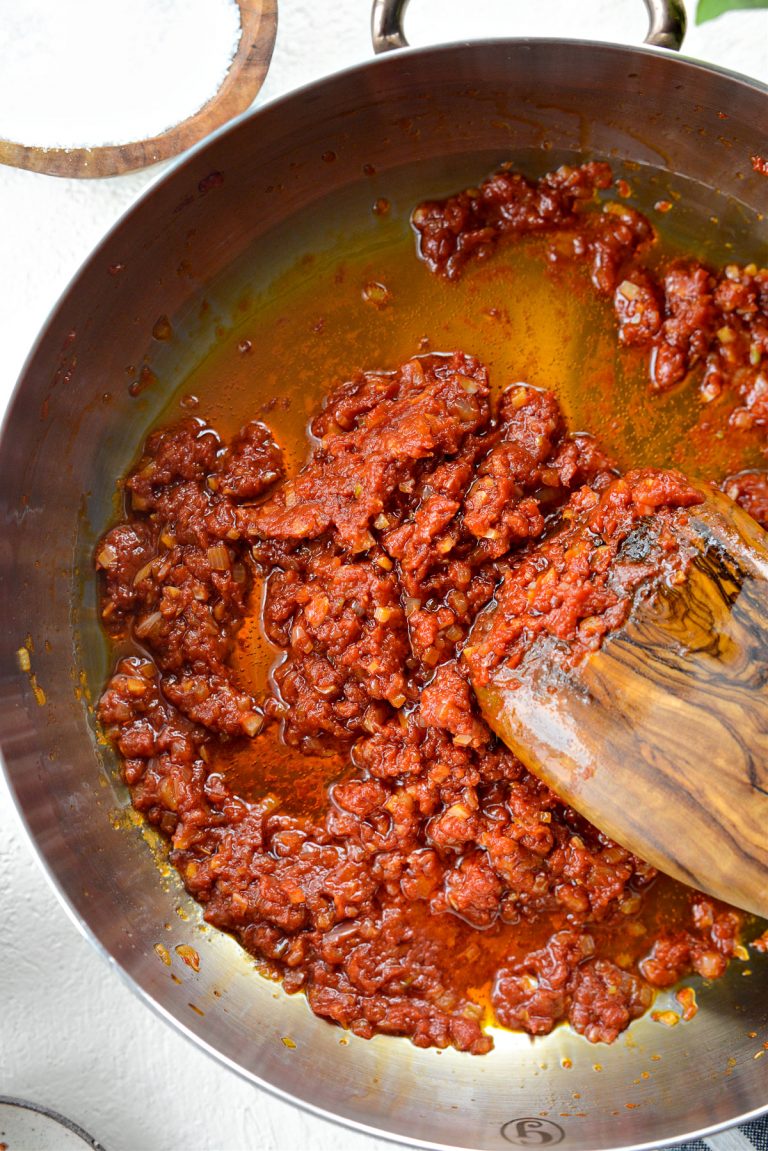 It's a little difficult to stir with a spatula so switching to a whisk may help.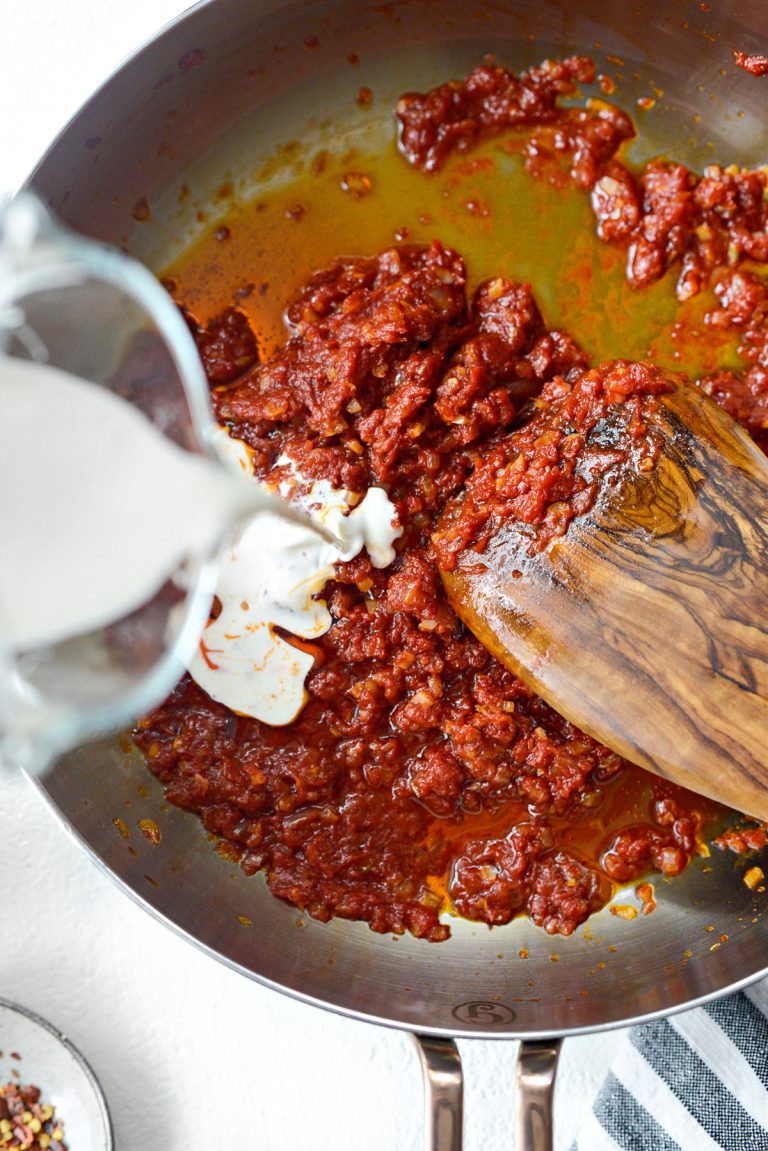 Pour in 1/2 cup heavy cream.
And 2 tablespoons vodka.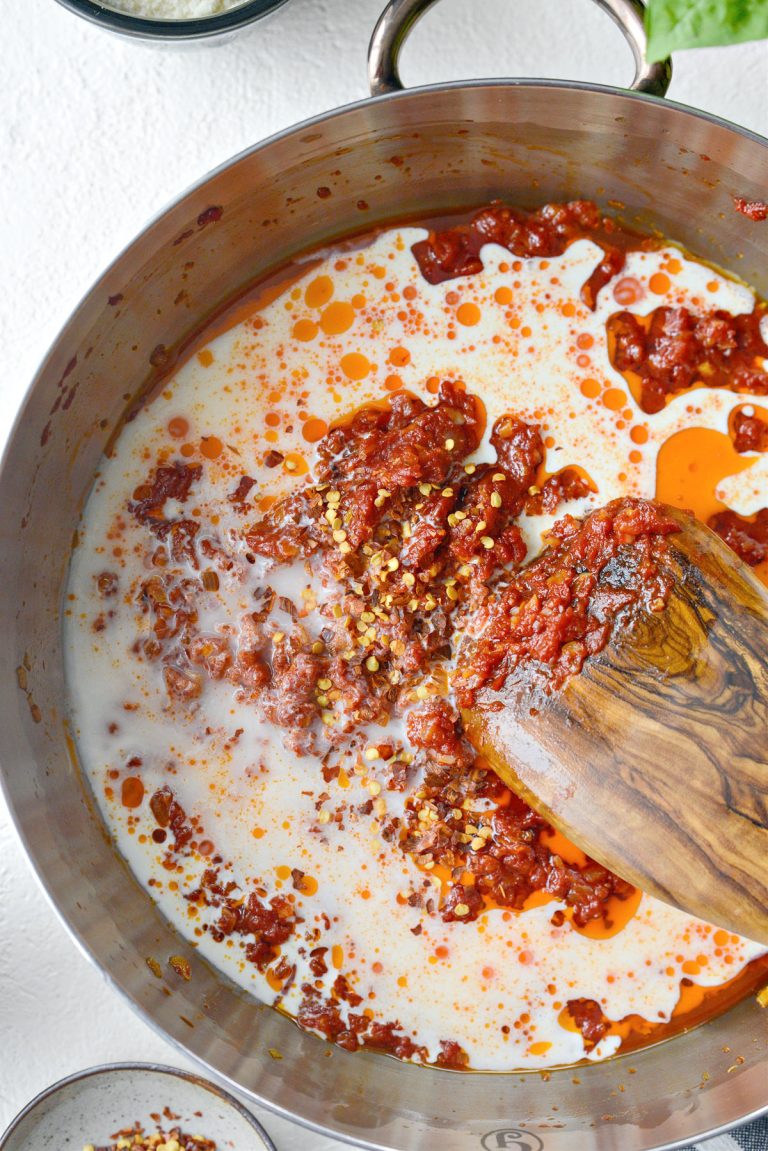 Season with 3/4 teaspoon of red pepper flakes (more if you want it extra spicy).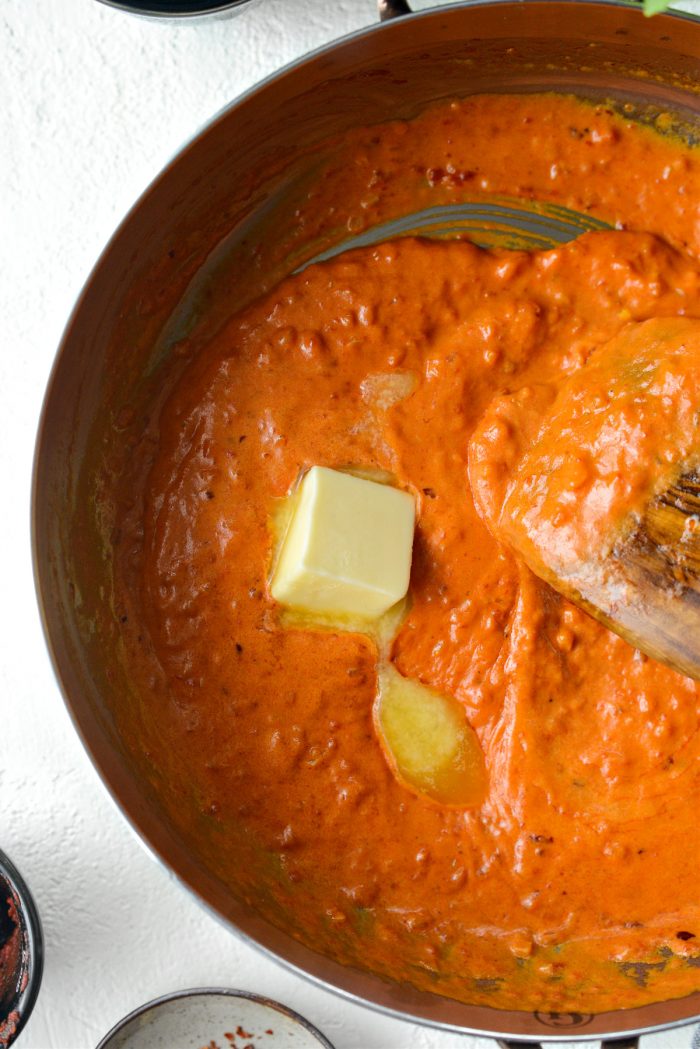 Lastly, melt in 2 tablespoons of butter.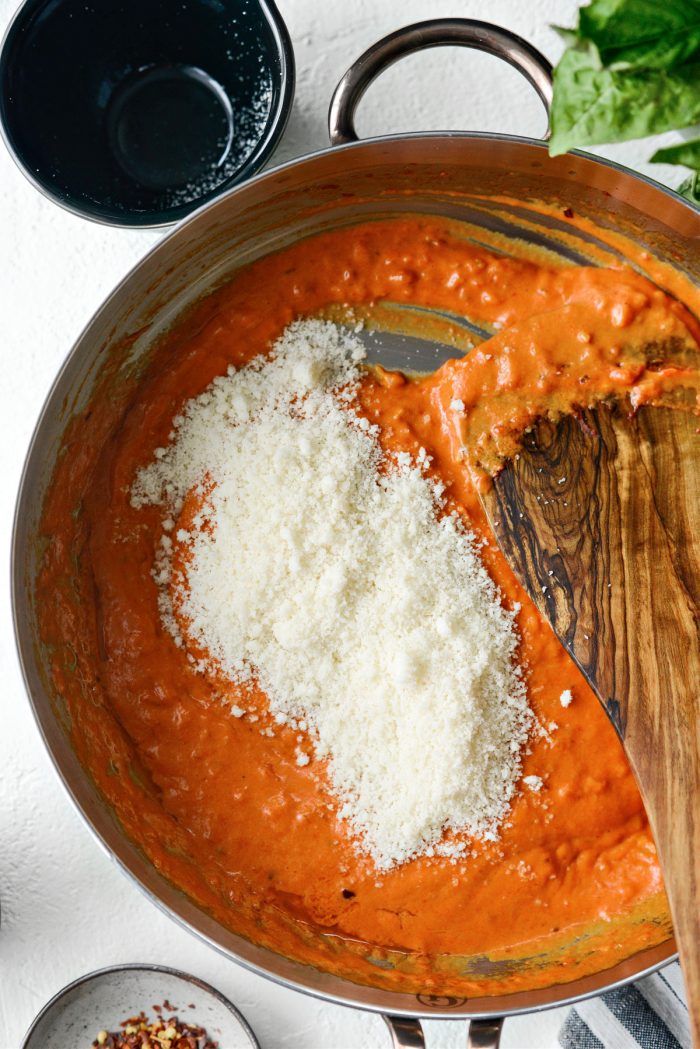 Remove off of the heat and stir in 1/3 cup freshly grated parmesan cheese.
By now the water should be boiling. Add a palmful of fine sea salt, stir and drop in the 8 ounces of pasta. Cook according to the package directions, stirring occasionally.
When the pasta is almost finished, remove 1/2 cup pasta water (we like it saucy) and pour it into the sauce. The sauce should still be off of the burner.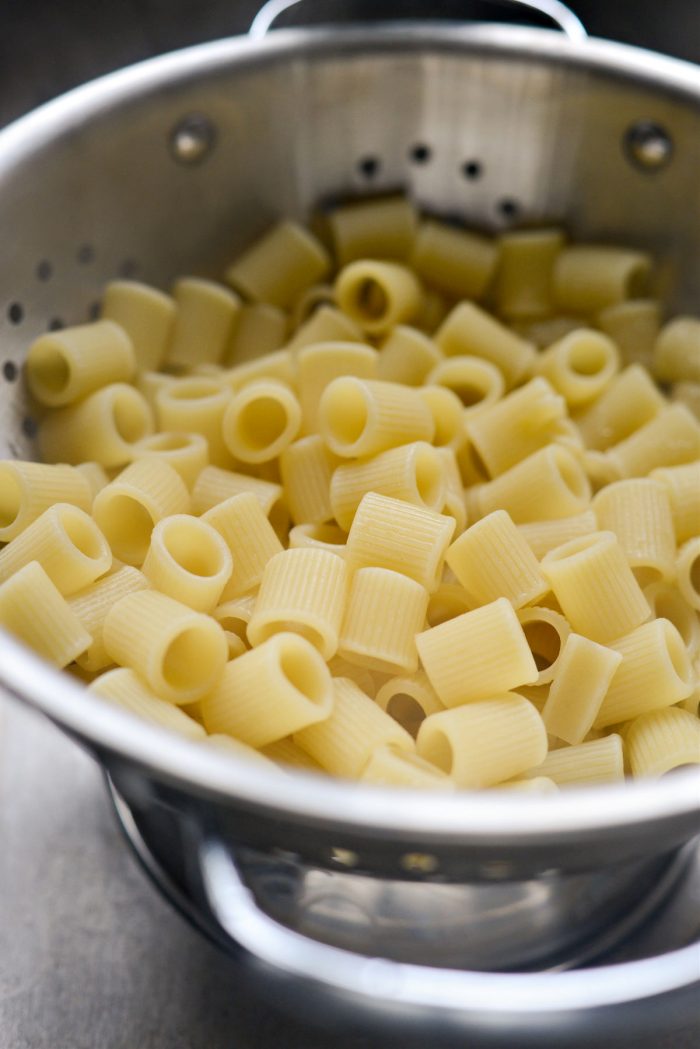 Drain the pasta into a colander.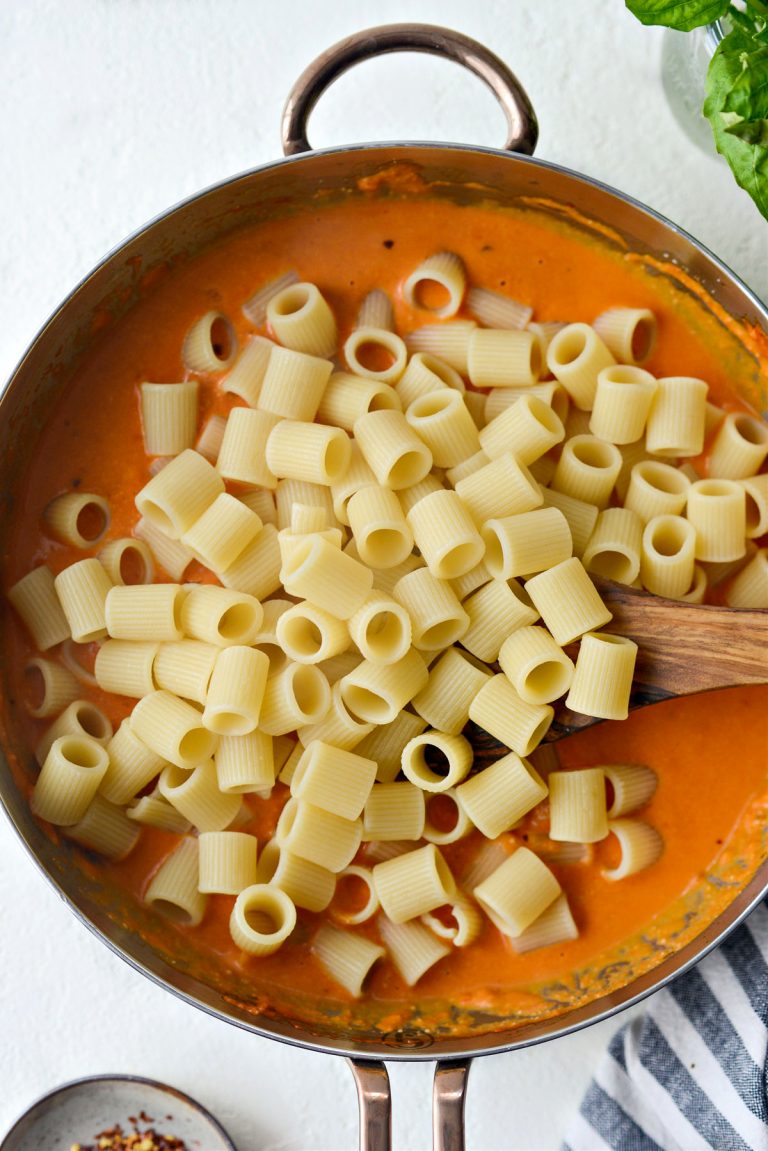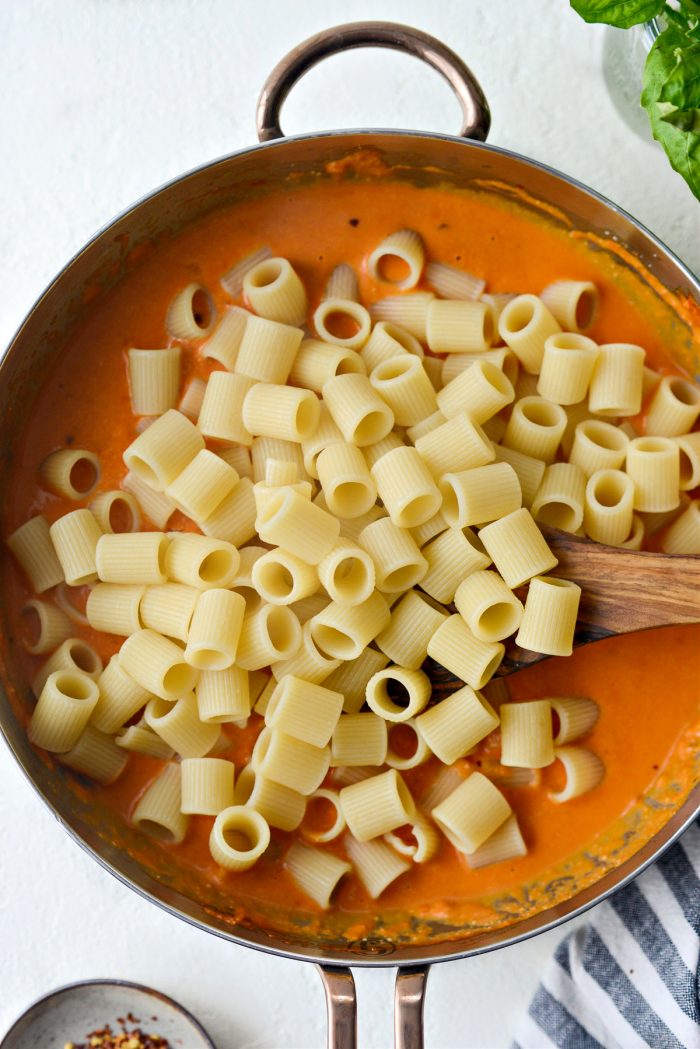 And immediately transfer the cooked pasta to the sauce. Place it back on the burner, over low heat, and toss until coated and heated. This should only take a minute since the pasta will be hot.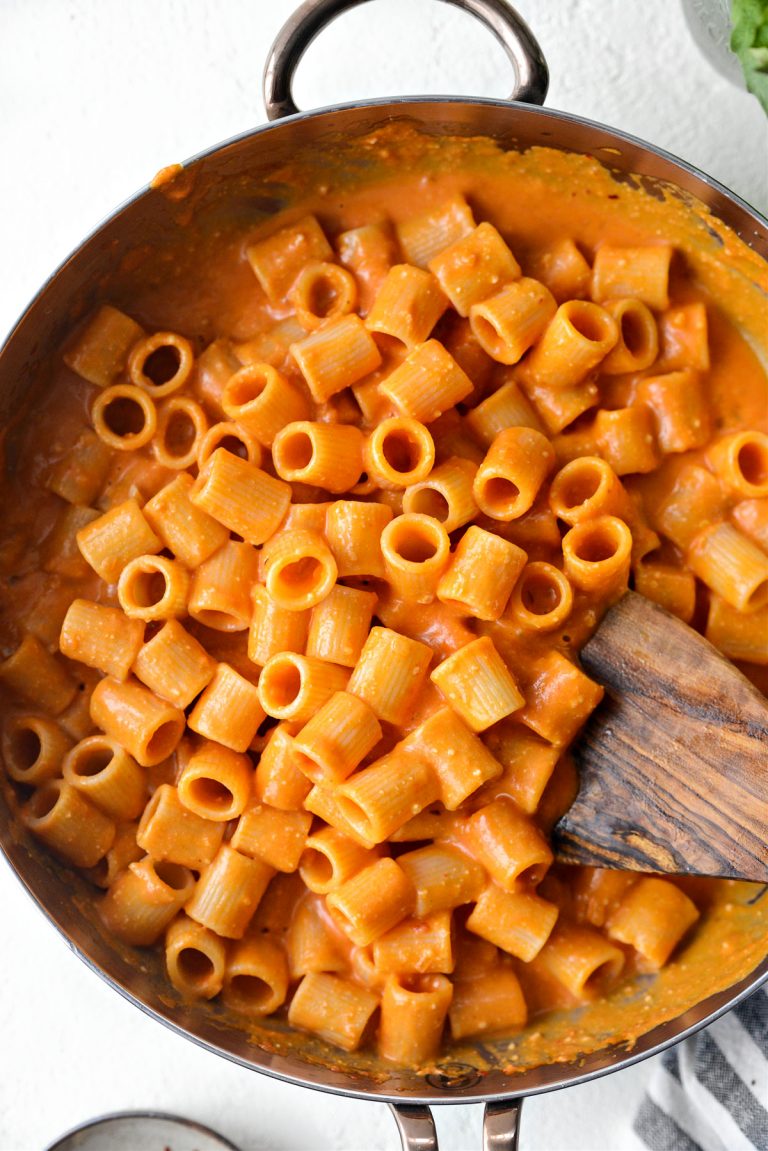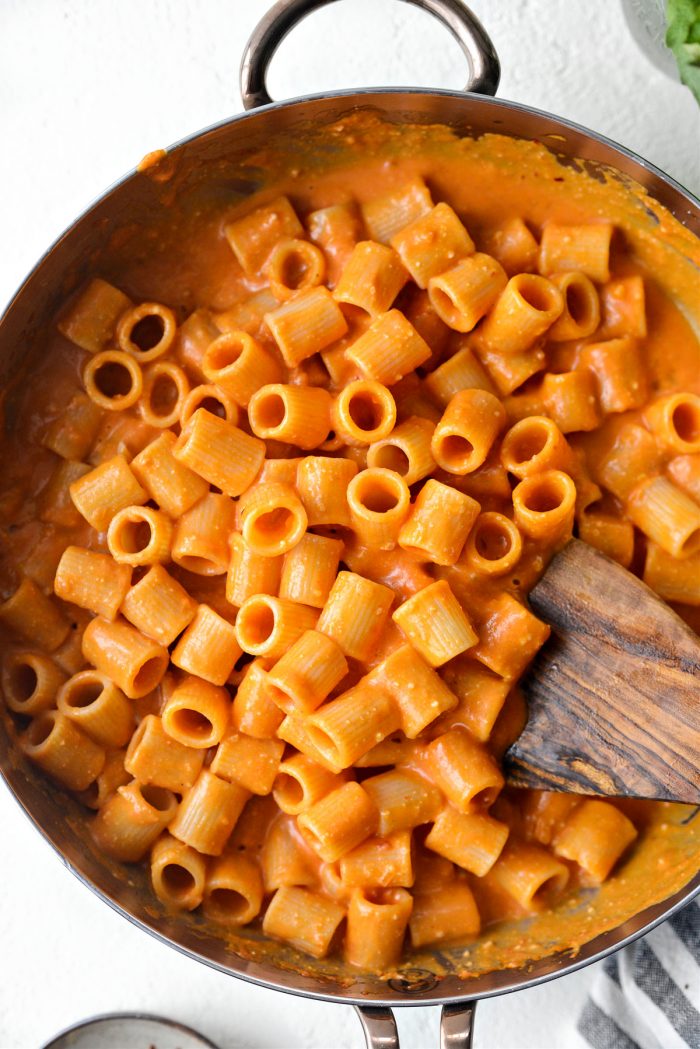 Gorgeous!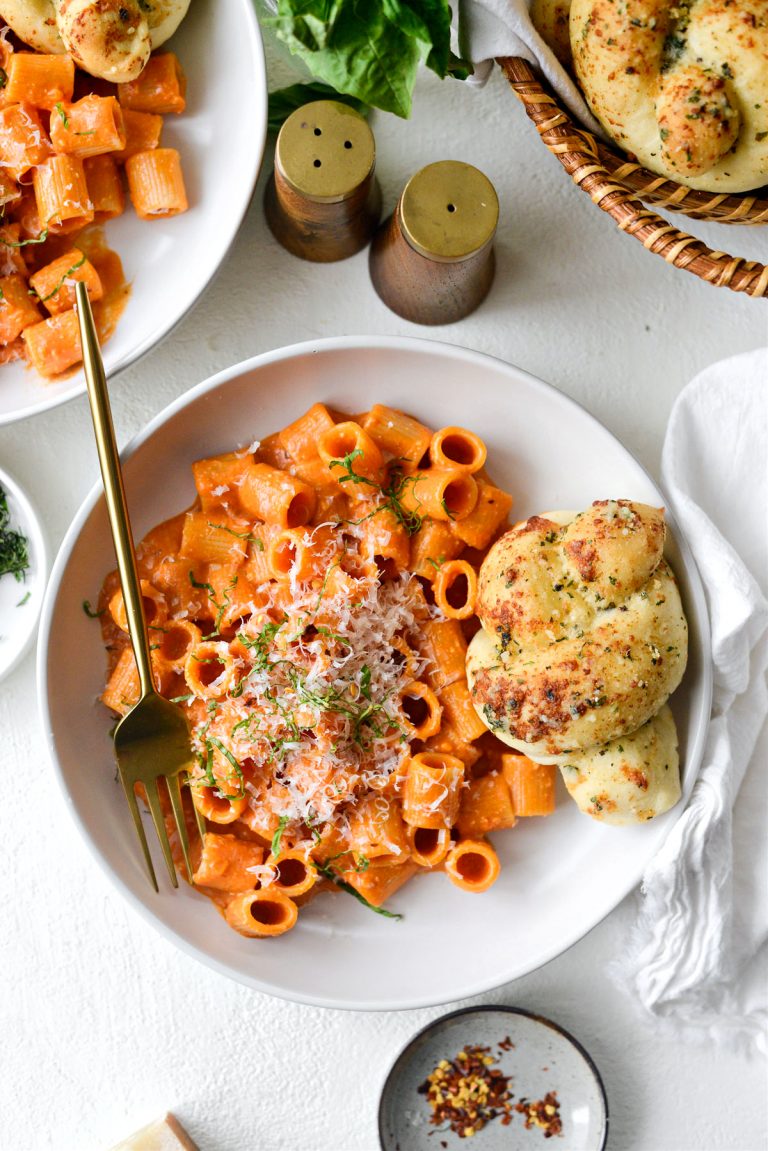 Immediately serve with thinly sliced (chiffonade) fresh basil leaves, grated fresh parmesan cheese and a pinch or two of red pepper flakes.
It's the bright orange, deep green and spicy kick for me.
Make this a meal with a simple salad and homemade garlic herb knots.
Enjoy! And if you give this Spicy Garlic Pasta alla Vodka recipe a try, let me know! Snap a photo and tag me on twitter or instagram!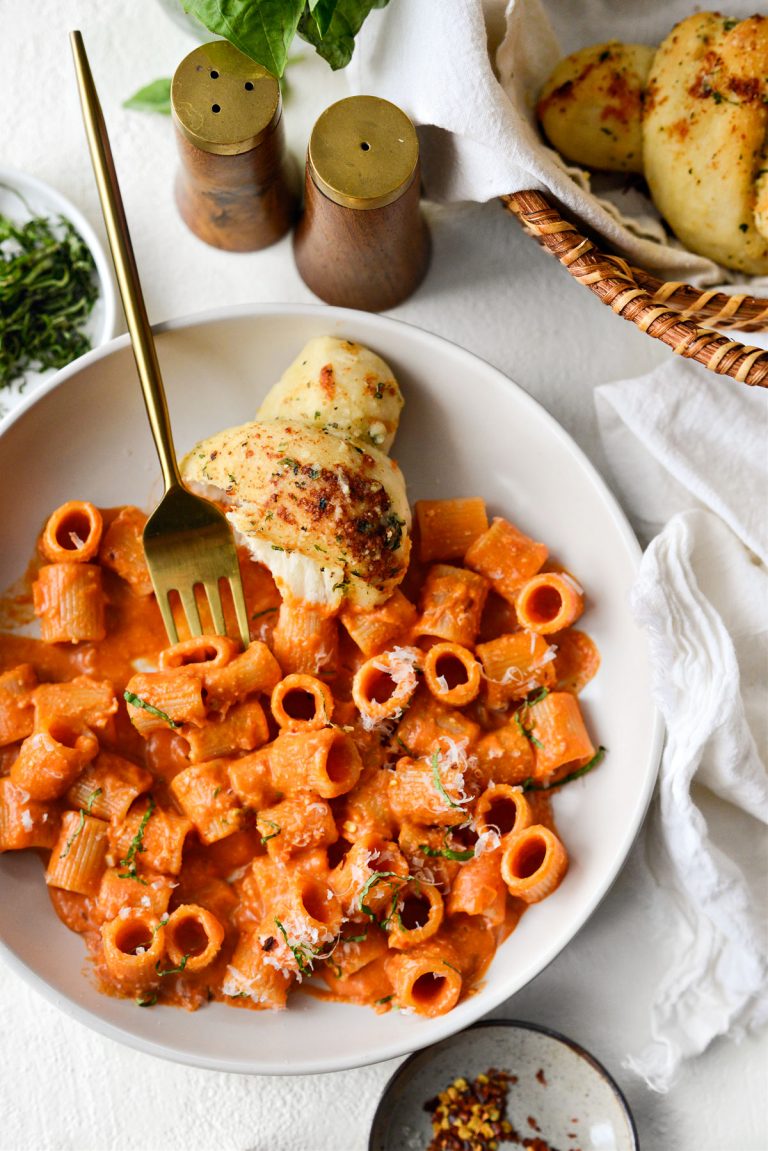 This post may contain affiliate links.
Buy the Cookbook: Simply Scratch : 120 Wholesome Homemade Recipes Made Easy Now available on Amazon »
THANK YOU in advance for your support!