This Winter Farro Salad is wholesome and delicious. Cooked farro is tossed with green apple, dried cranberries, baby arugula and toasted walnuts. Dressed in a honey dijon dressing and topped with crispy fried shallots. This recipe will serve 8-10.
Who doesn't love a salad with texture?
me: raises both hands.
I promise you, this salad is loaded with texture and flavor. The chewiness of cooked farro is met with the sweetness of dried cranberries, crunchy toasted walnuts, crisp green apple, salty parmesan and peppery arugula. And if that wasn't already swaying you to make this salad, the whole thing is tossed with fresh herbs, a simple honey dijon dressing and topped with fried shallots.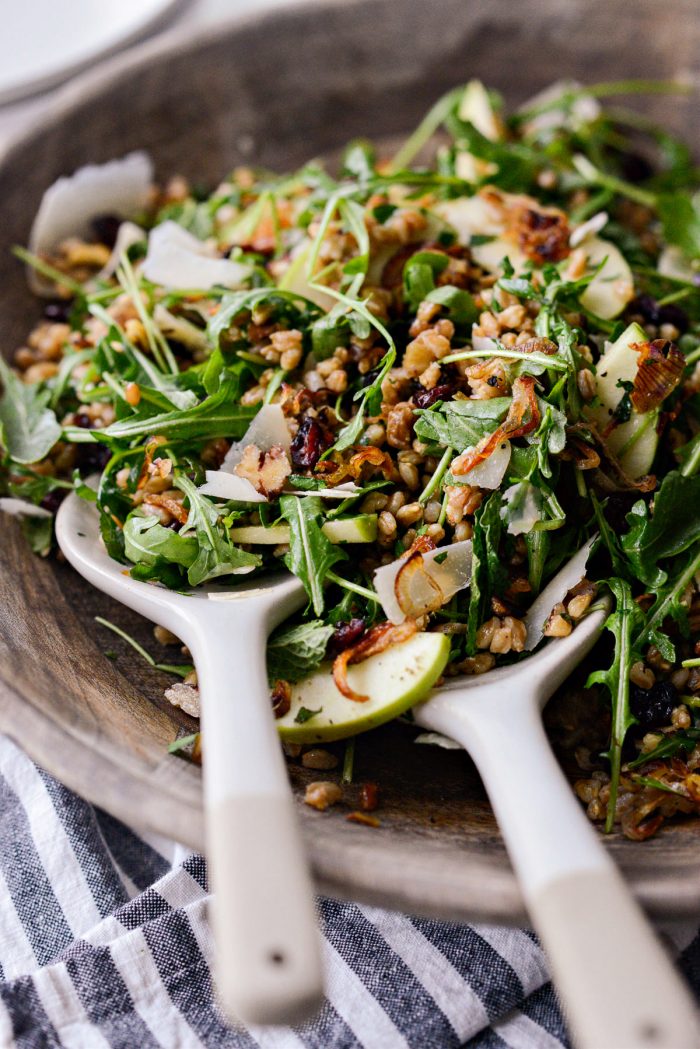 I kid you not.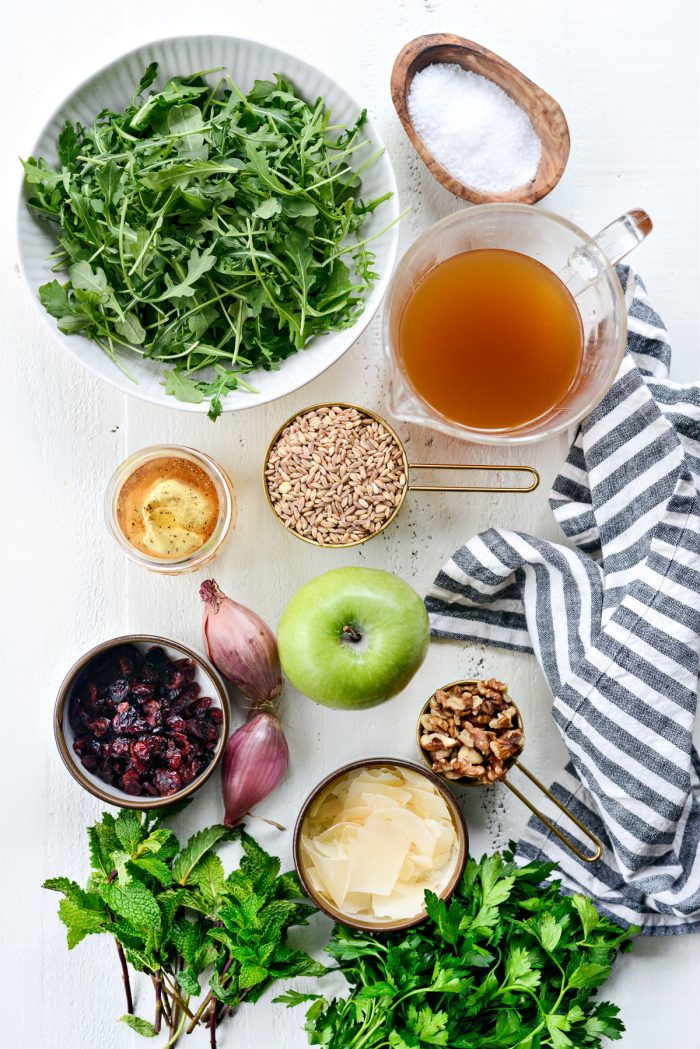 To Make This Winter Farro Salad You Will Need:
farro
vegetable broth
kosher salt
olive oil spray
butter
shallot
dijon
honey
black pepper
red wine vinegar
olive oil
green apple
dried cranberries
toasted walnuts
mint
parsley
baby arugula
parmesan cheese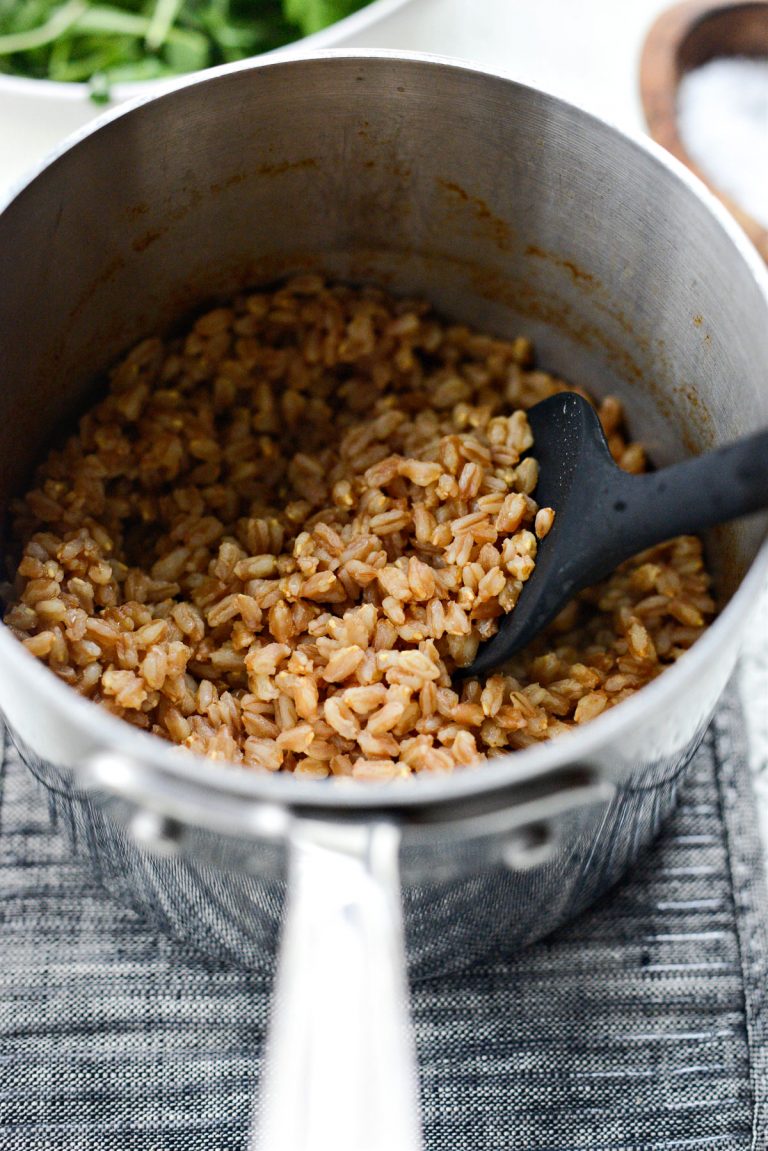 Start by preparing the farro – which can totally be made in advance. Rinse 1 cup farro under running water until it runs clear. Add to a saucepan with 2 cups low-sodium vegetable broth and 1 teaspoon kosher salt. Cover and bring to a boil, then reduce the heat to medium-low and simmer for about 25 minutes or until all the broth is absorbed. Transfer to a bowl, tossing occasionally until cooled.
Meanwhile, spray a skillet with olive oil and add 1 tablespoon butter, 1 large shallot that has been sliced thin and a pinch of kosher salt.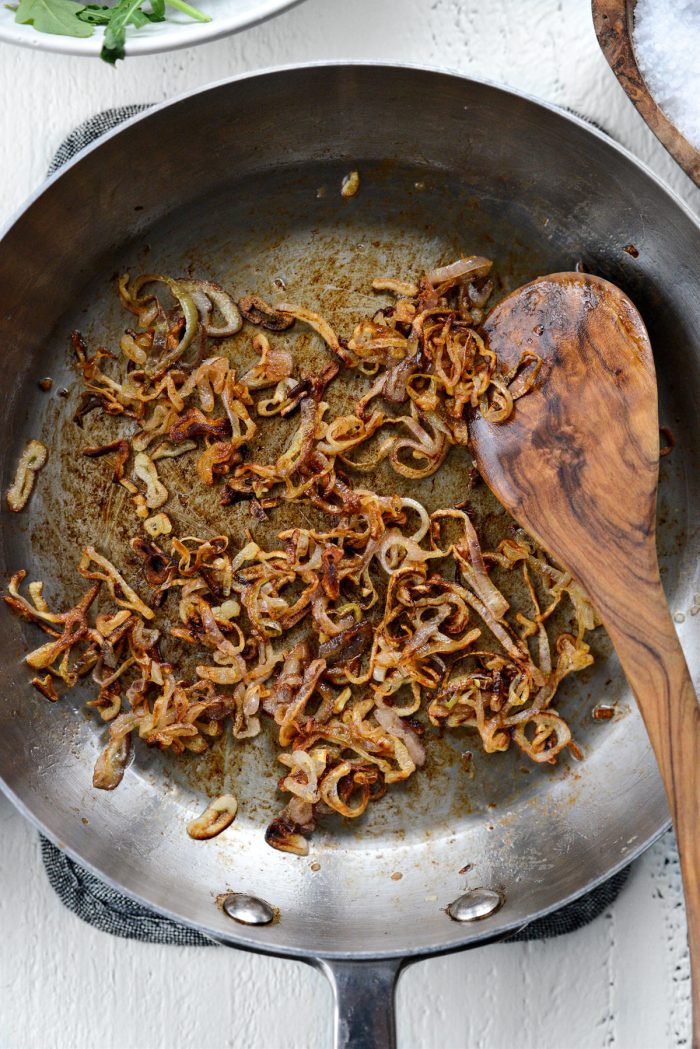 Stir and cook over medium to medium-low until golden brown and crispy. This usually takes about 15 minutes.
The dressing is super simple. I just took my honey dijon vinaigrette and omitted the shallots. In a jar, measure 2 tablespoons dijon mustard, 2 tablespoons honey, 1/2 teaspoon kosher salt, 1/4 teaspoon freshly ground black pepper, 2 tablespoons red wine vinegar and 1/4 cup olive oil.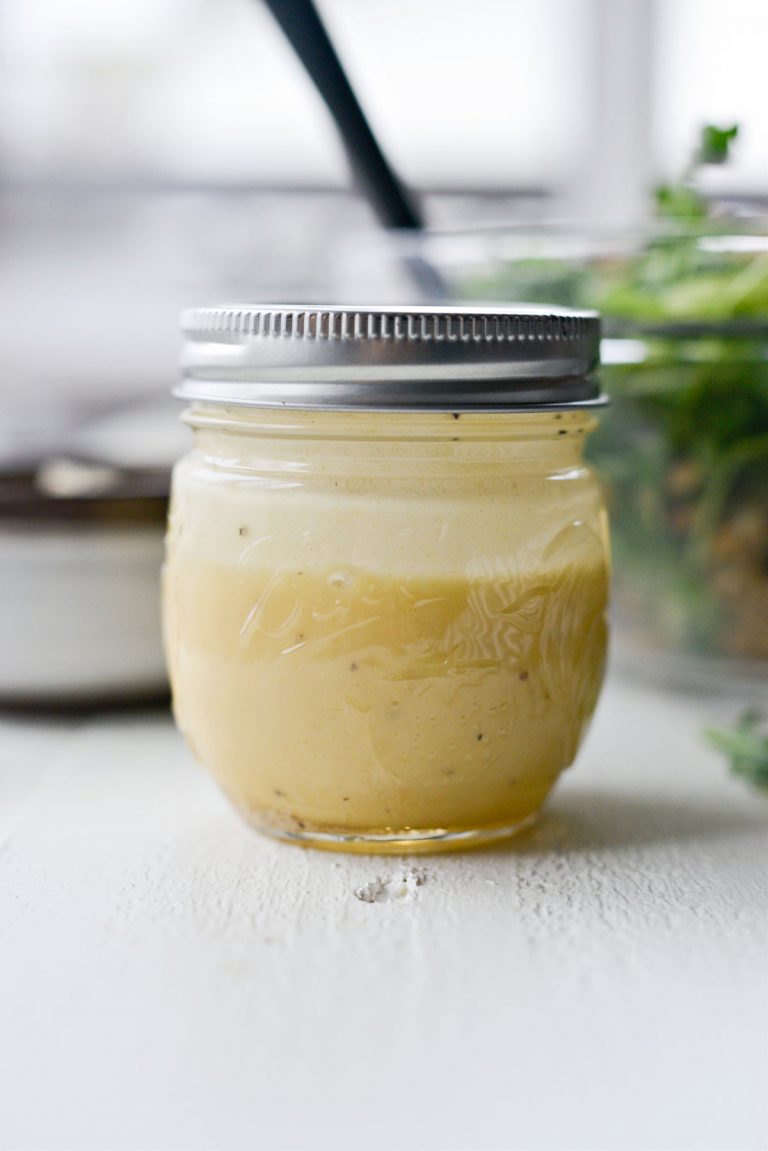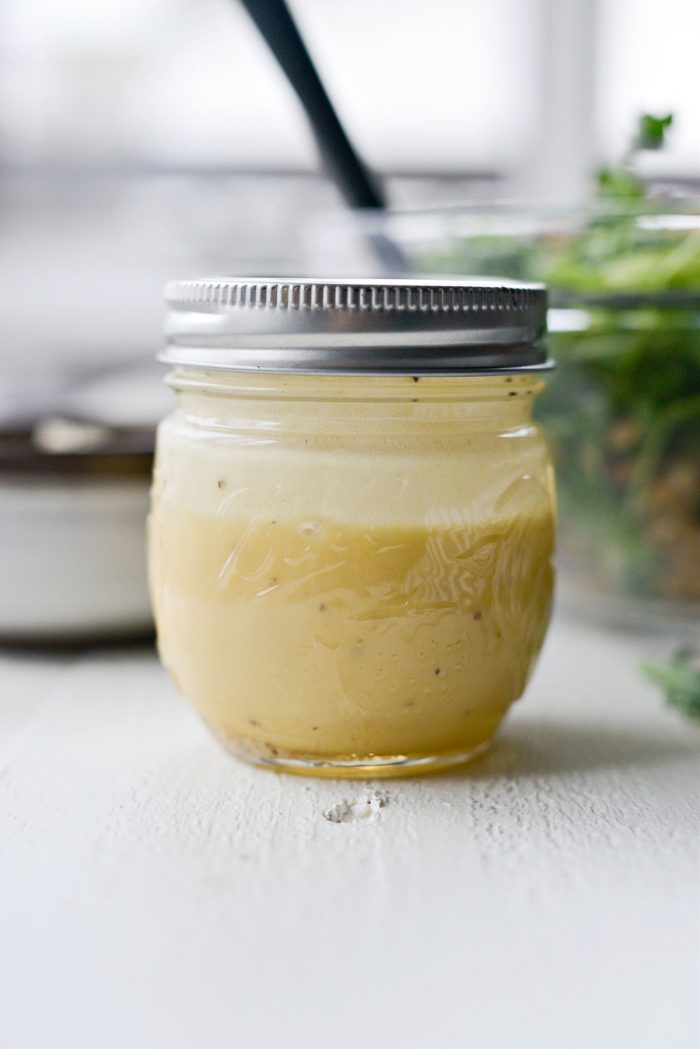 Secure the lid and shake well, making sure the honey gets incorporated.
Once the farro has cooled, add 1 small sliced green apple, 1/2 cup dried cranberries, 1/3 cup toasted walnuts and a tablespoon both chopped mint and parsley.
Toss to combine.
Add in 2 generous handfuls of baby arugula.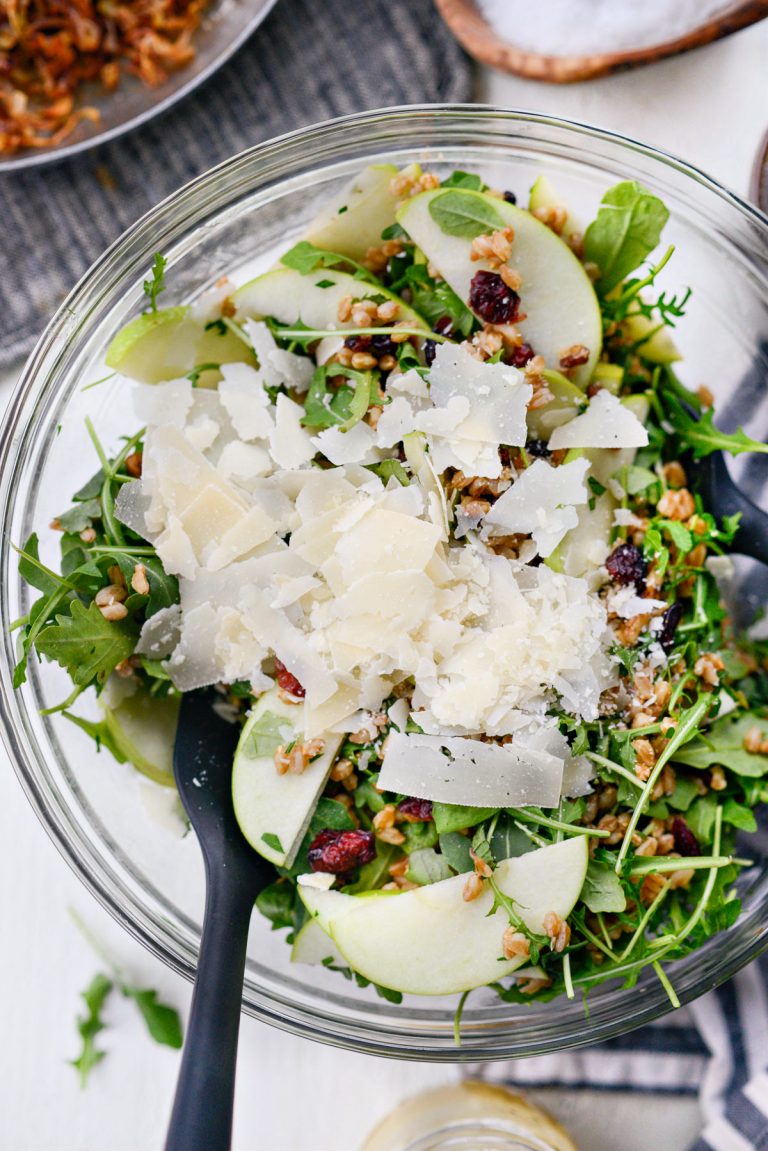 Lastly add in 1/2 cup parmesan shavings.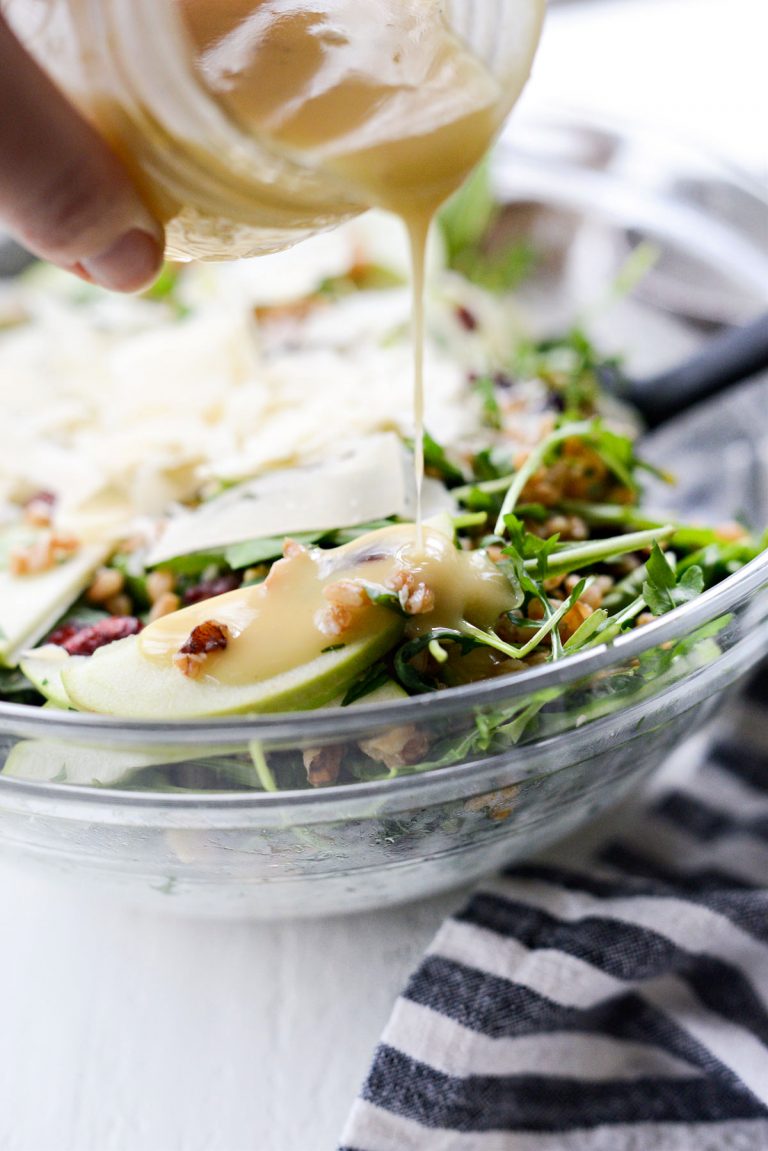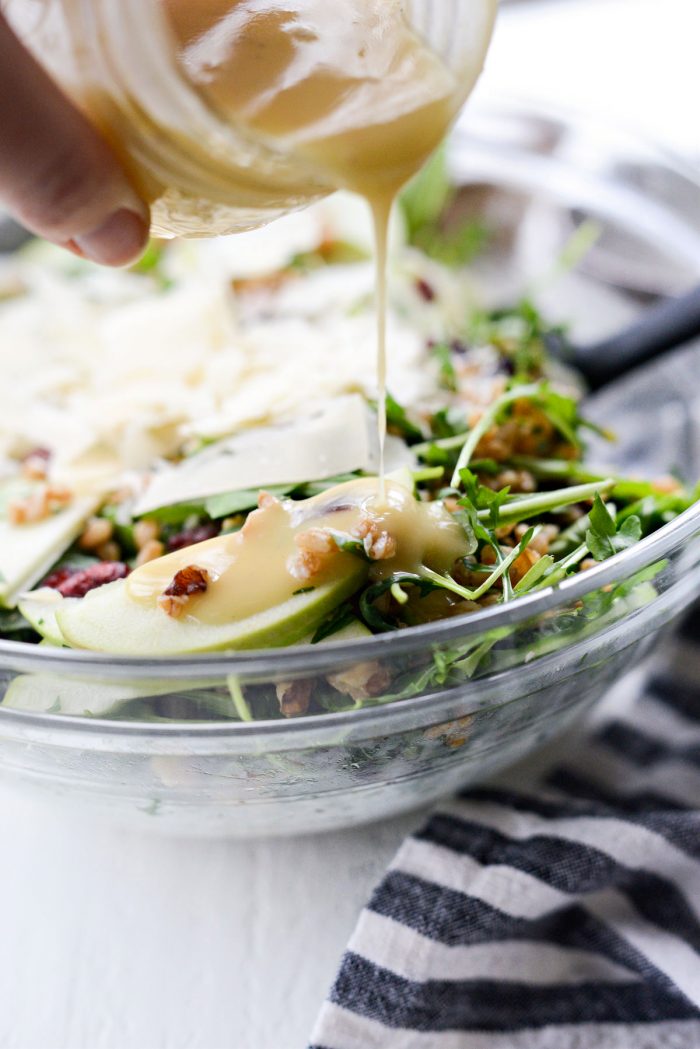 Pour in desired amount of dressing. For me it was about half the jar.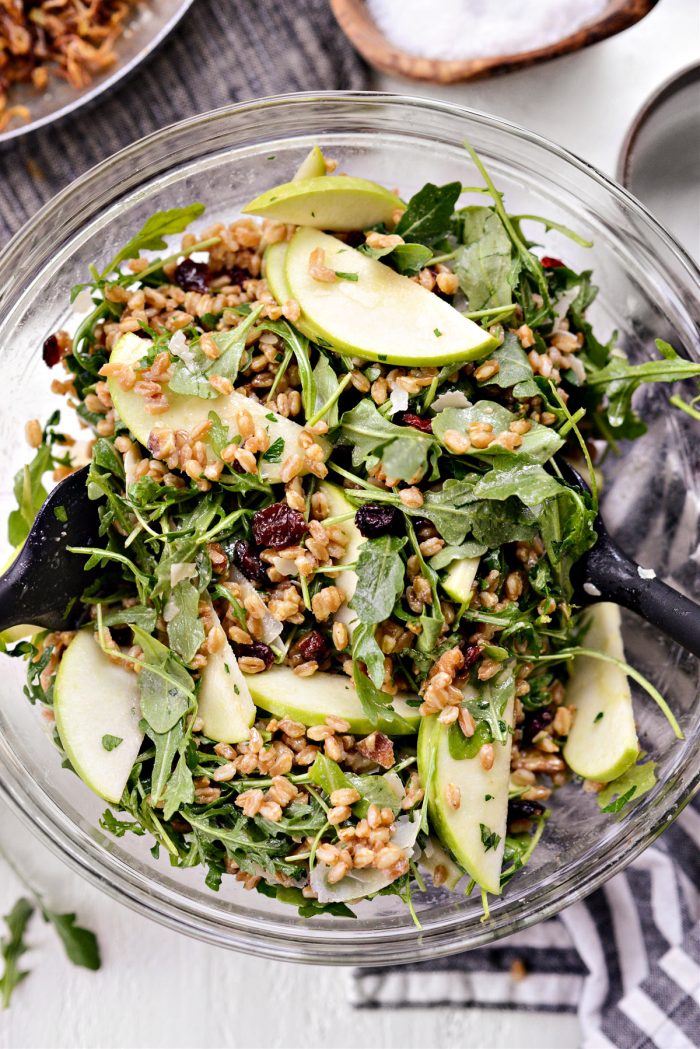 Toss well to combine and coat in the dressing.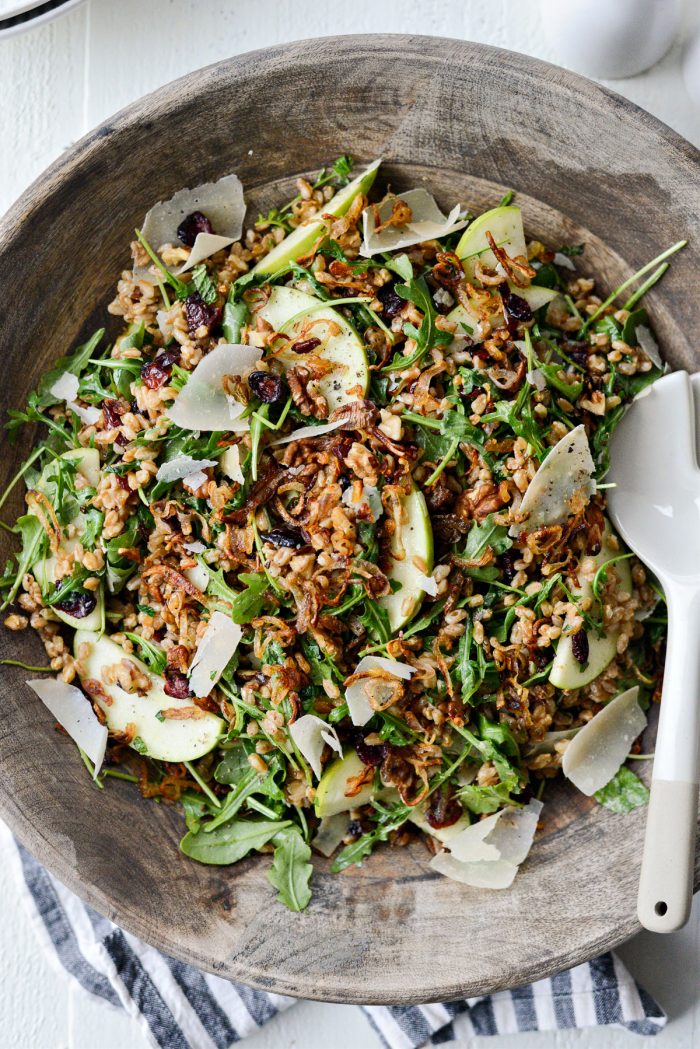 Transfer to a serving bowl and top with all the crispy fried onions.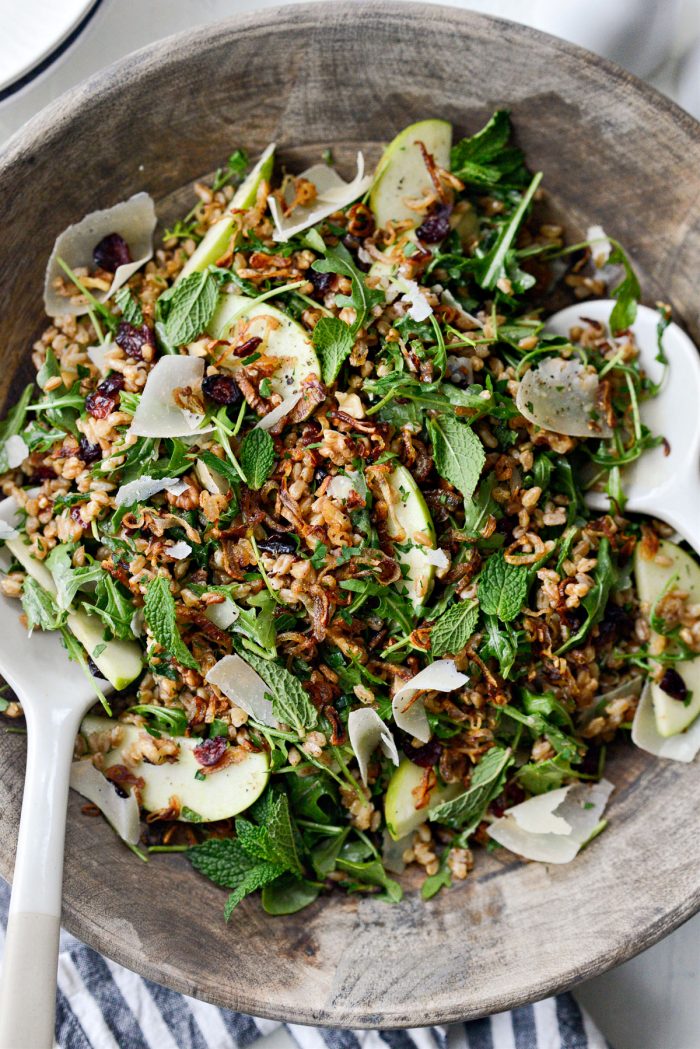 Garnish with extra mint, parsley and black pepper.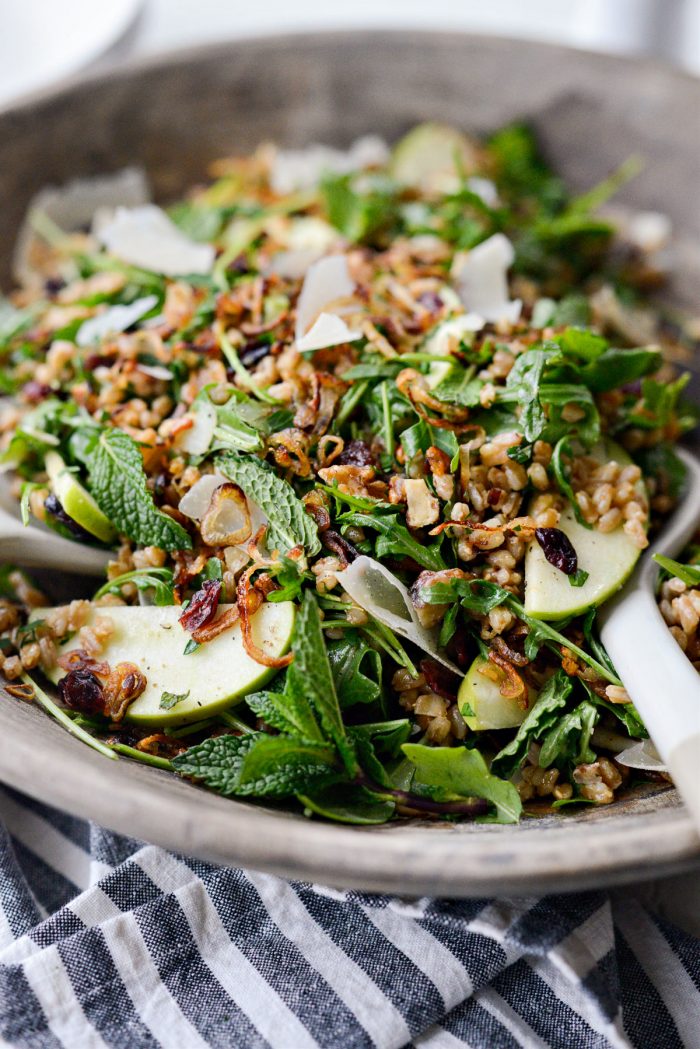 Enjoy! And if you give this Winter Farro Salad with Fried Shallots recipe a try, let me know! Snap a photo and tag me on twitter or instagram!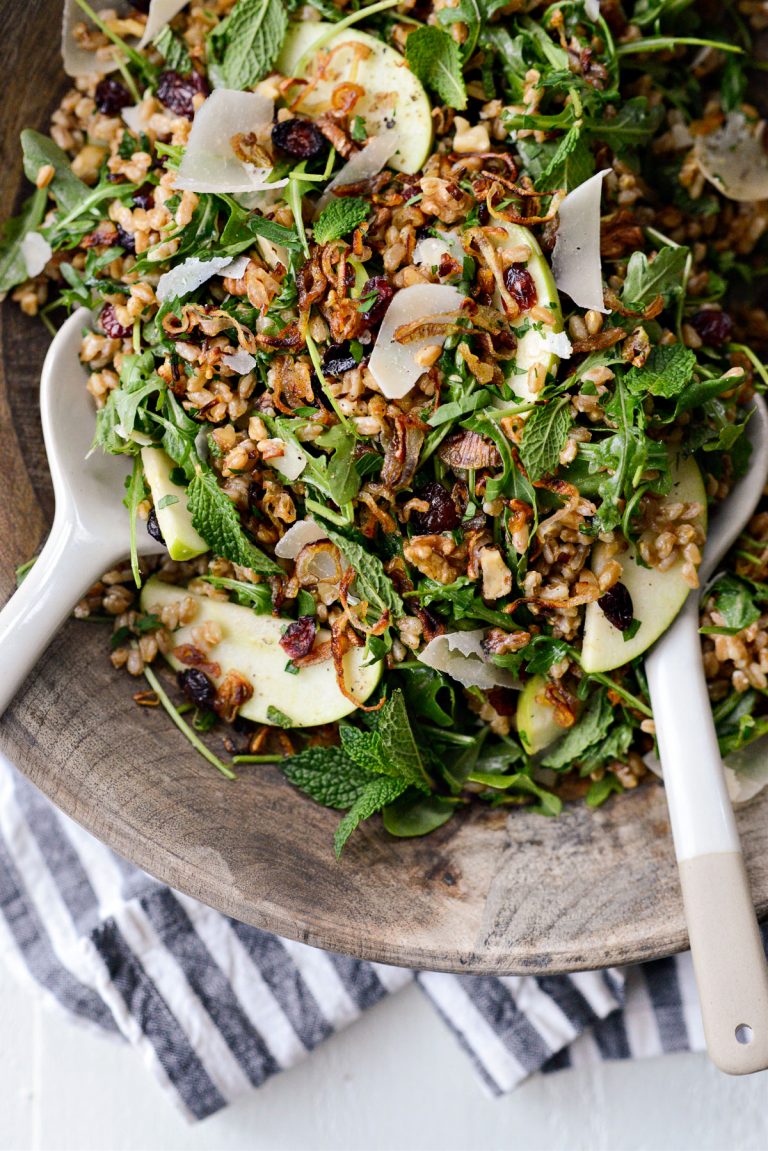 This post may contain affiliate links.
Buy the Cookbook: Simply Scratch : 120 Wholesome Homemade Recipes Made Easy Now available on Amazon »
THANK YOU in advance for your support!