Lighter Chicken Marsala is an easy and healthier version of the classic. Thin-cut chicken breasts are seasoned and seared before simmering with shallots and garlic in a mushroom marsala sauce. Serves 4.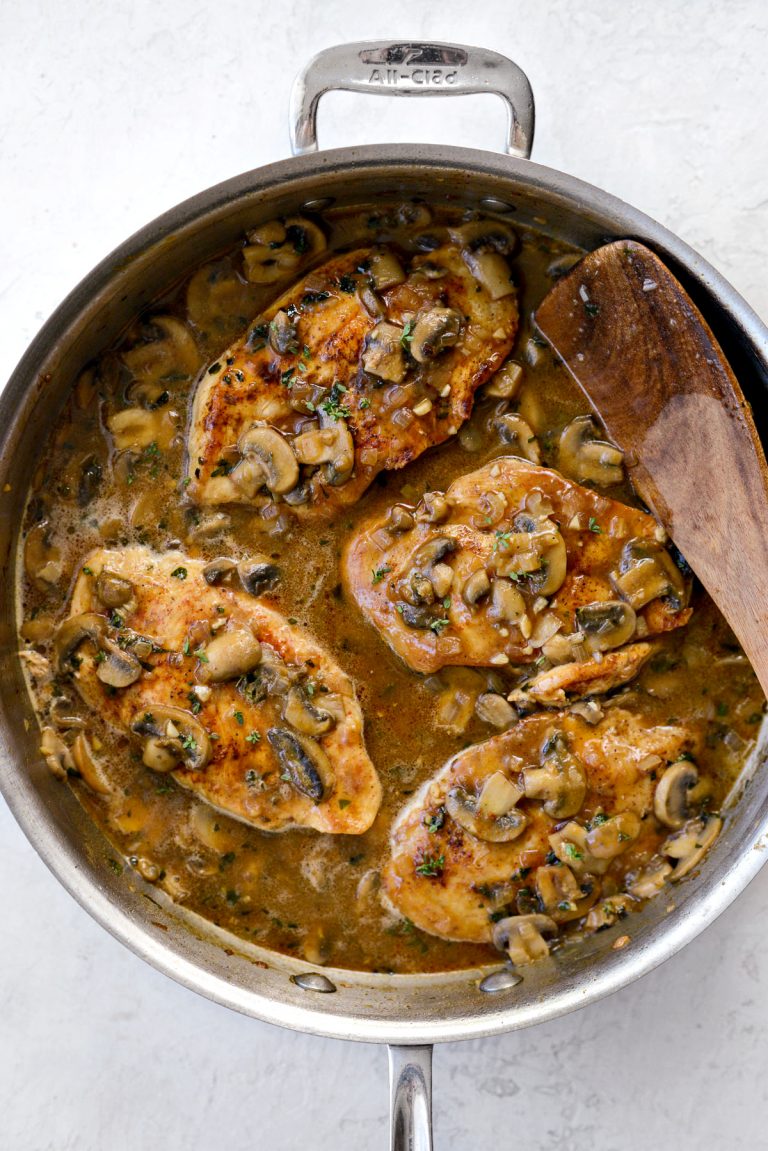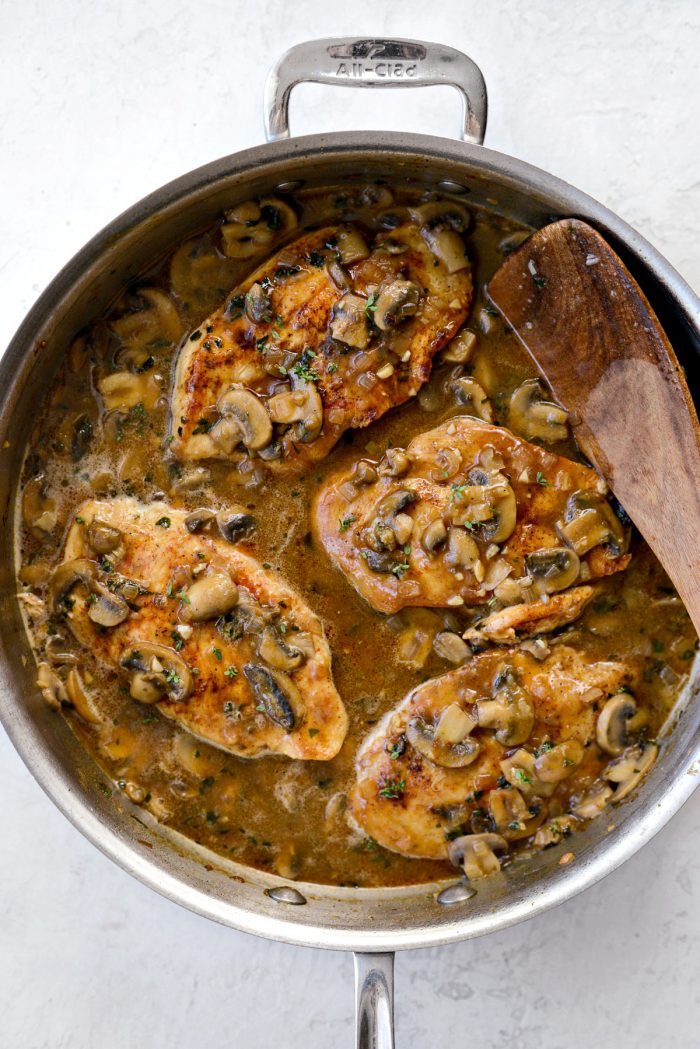 Chicken Marsala is one of my favorite meals. Ever.
Unfortunately for me, I'm the only one who like mushrooms in my house. So I have it once a year while Pat is up north hunting and I reheat leftovers all week long. And I'm not mad about it one bit.
Just like my chicken piccata, I've lightened this recipe up by eliminating almost all the flour and switching to whipped butter and amp up the flavor with shallots, lots of garlic and fresh herbs. Serve it all over pasta (whatever half a box of pasta I have already open) and green beans.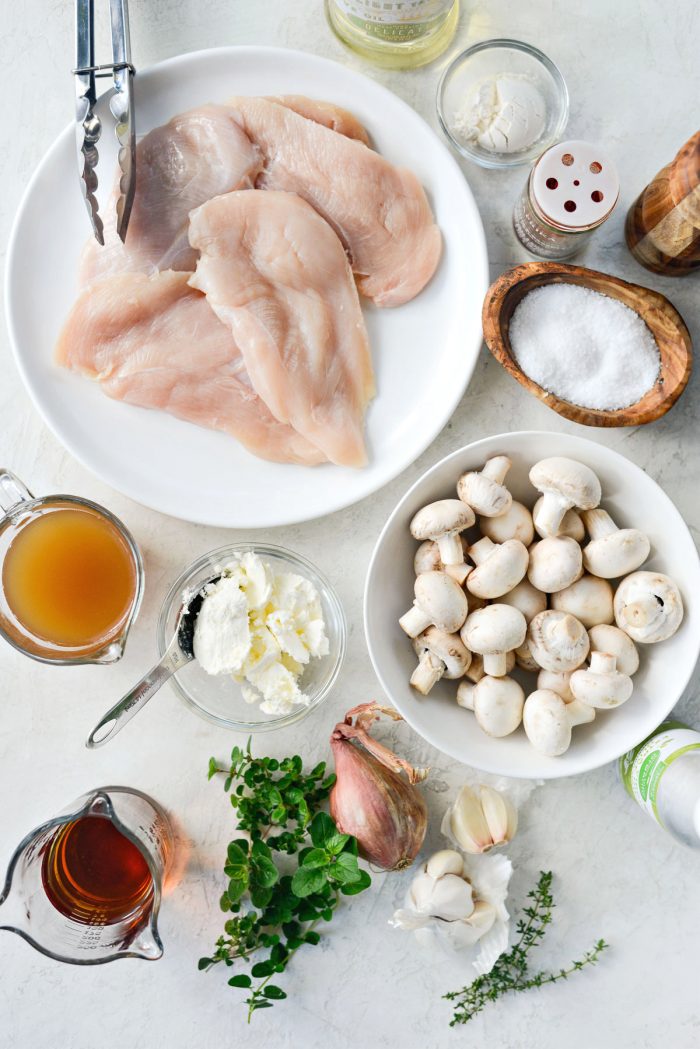 To Make This Lighter Chicken Marsala You Will Need:
chicken breasts
kosher salt
freshly ground black pepper
paprika
whipped butter
extra light olive oil
button mushrooms
shallot
garlic
fresh oregano and thyme
unbleached all-purpose flour
marsala wine
unsalted chicken stock
Start by seasoning both sides of the chicken with kosher salt, freshly ground black pepper and paprika. Set this off to the side.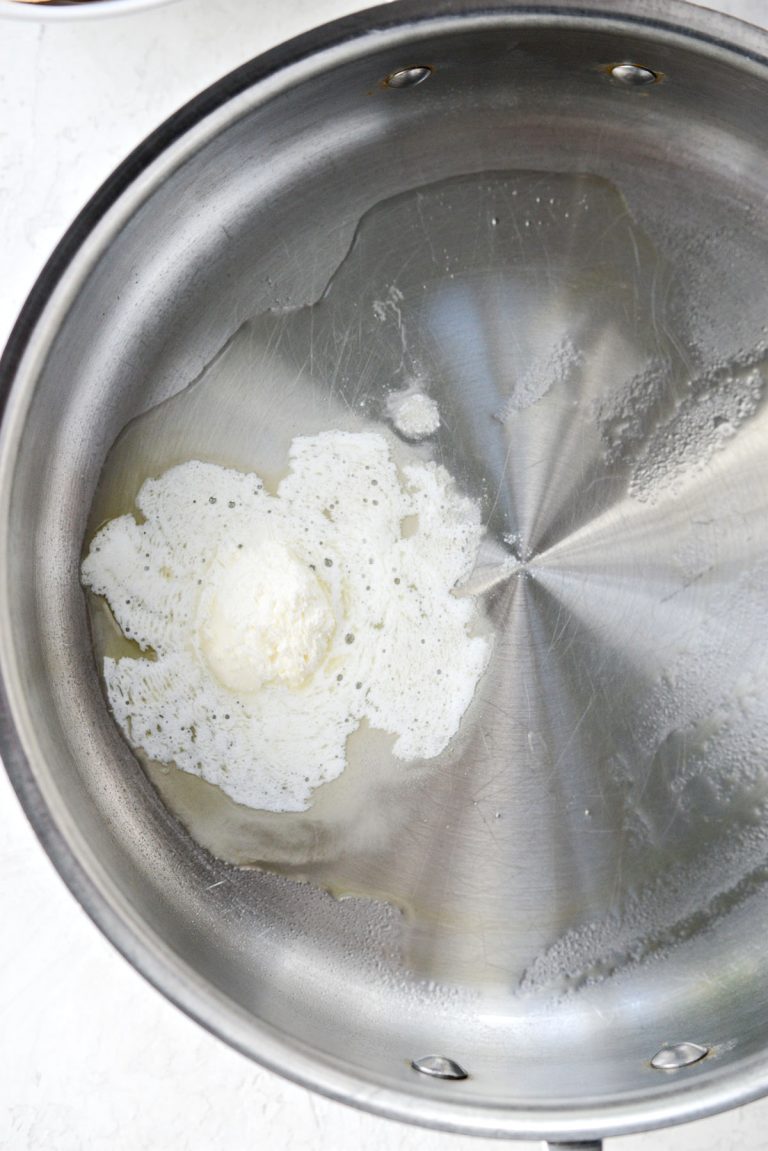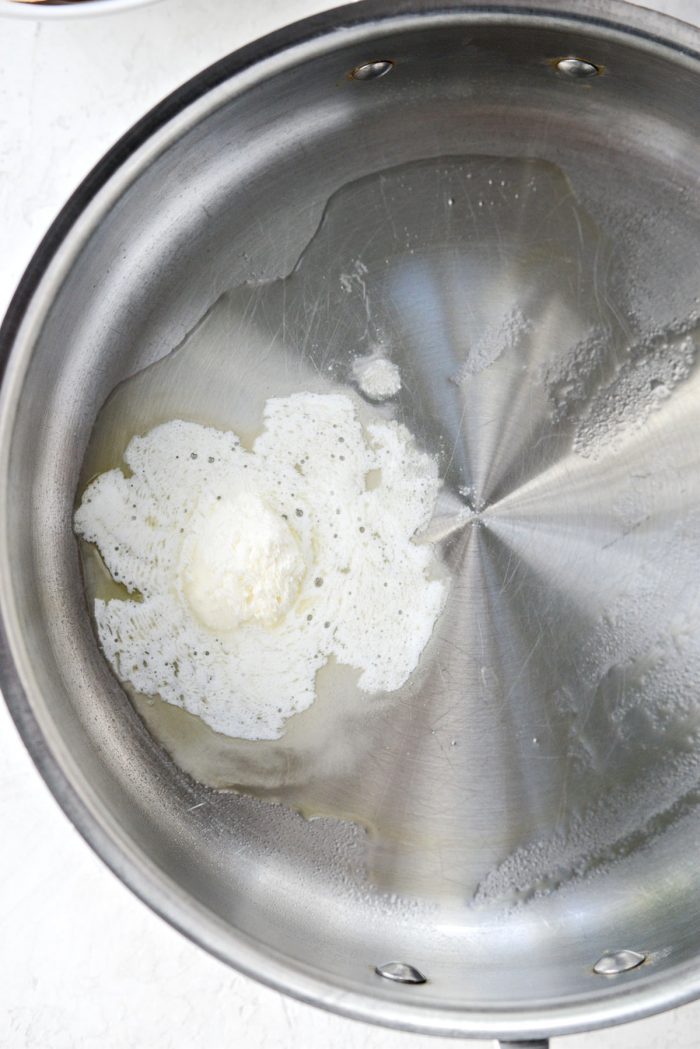 Lightly spray a a 10-inch skillet. Add 1 teaspoon extra light olive oil and 1 tablespoon whipped butter and heat over medium-high heat.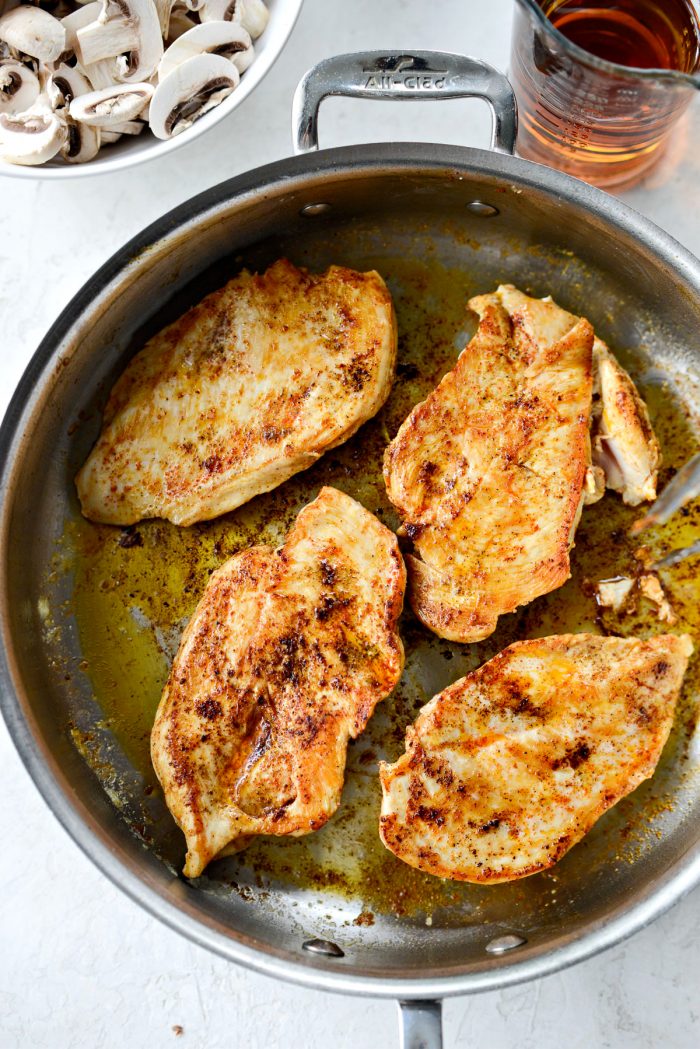 Once hot, sear the chicken 4 to 6 minutes a side.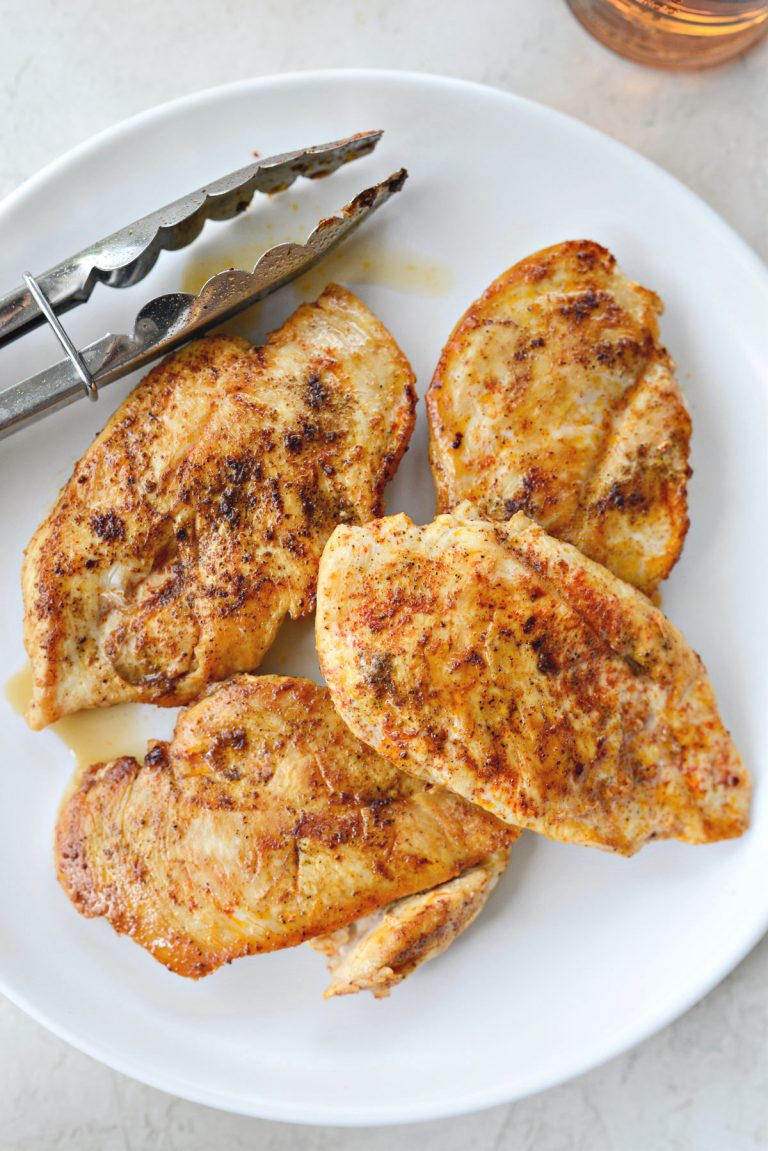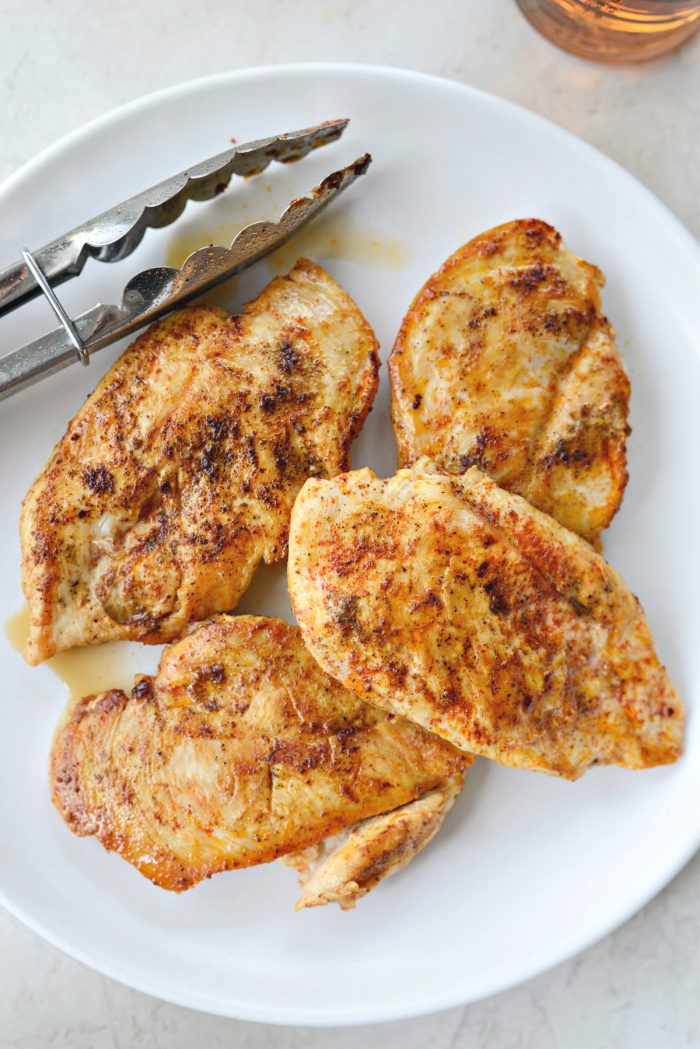 When the chicken is cooked, transfer the chicken to a clean plate.
To the same skillet, add the last teaspoon of oil plus 1 tablespoon whipped butter.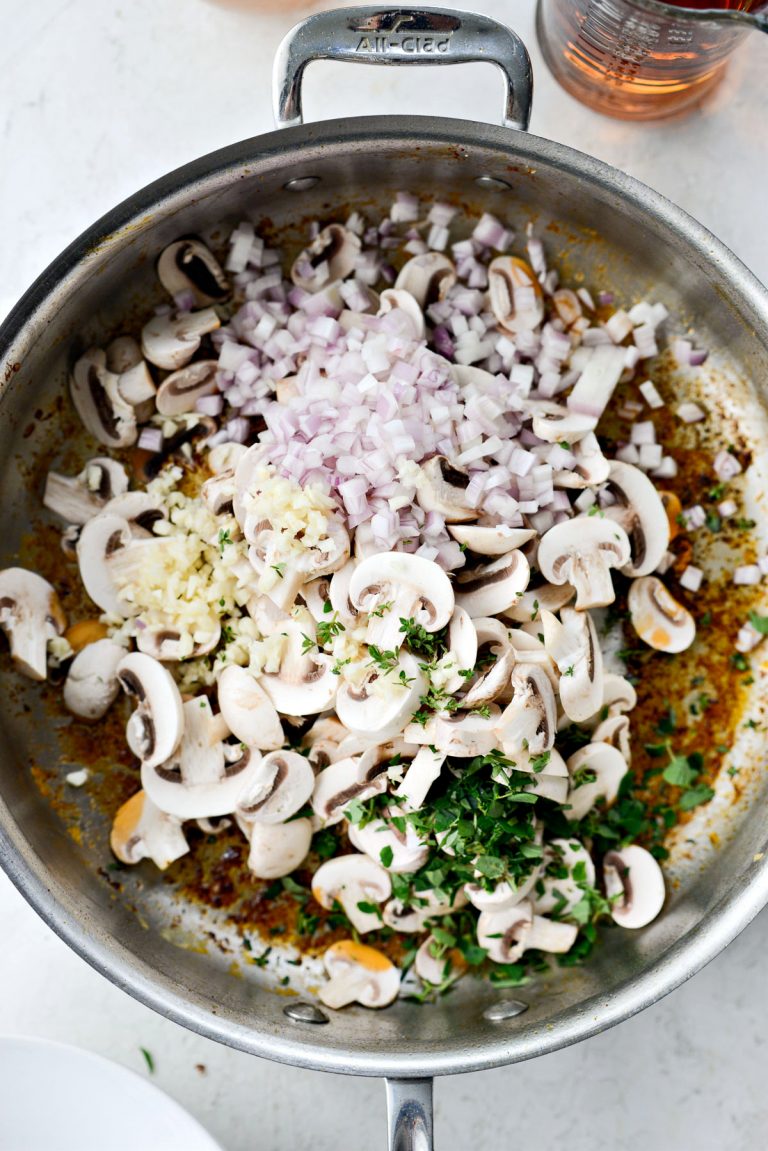 Then add in 8 ounces sliced button mushrooms, 1 minced shallot, 2 cloves garlic, 1 tablespoon chopped oregano and 1 teaspoon thyme leaves with a pinch of kosher salt.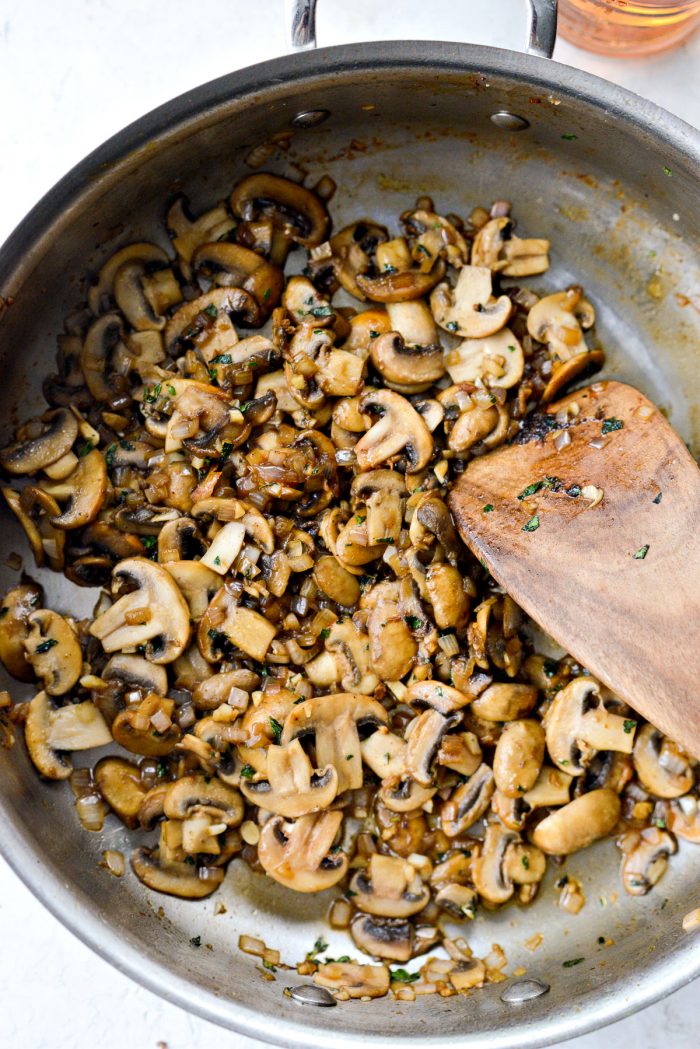 Sauté, stirring occasionally, until the mushrooms have browned and are tender.
Sprinkle in 1 tablespoon flour…
And cook 1 to 2 minutes, stirring often.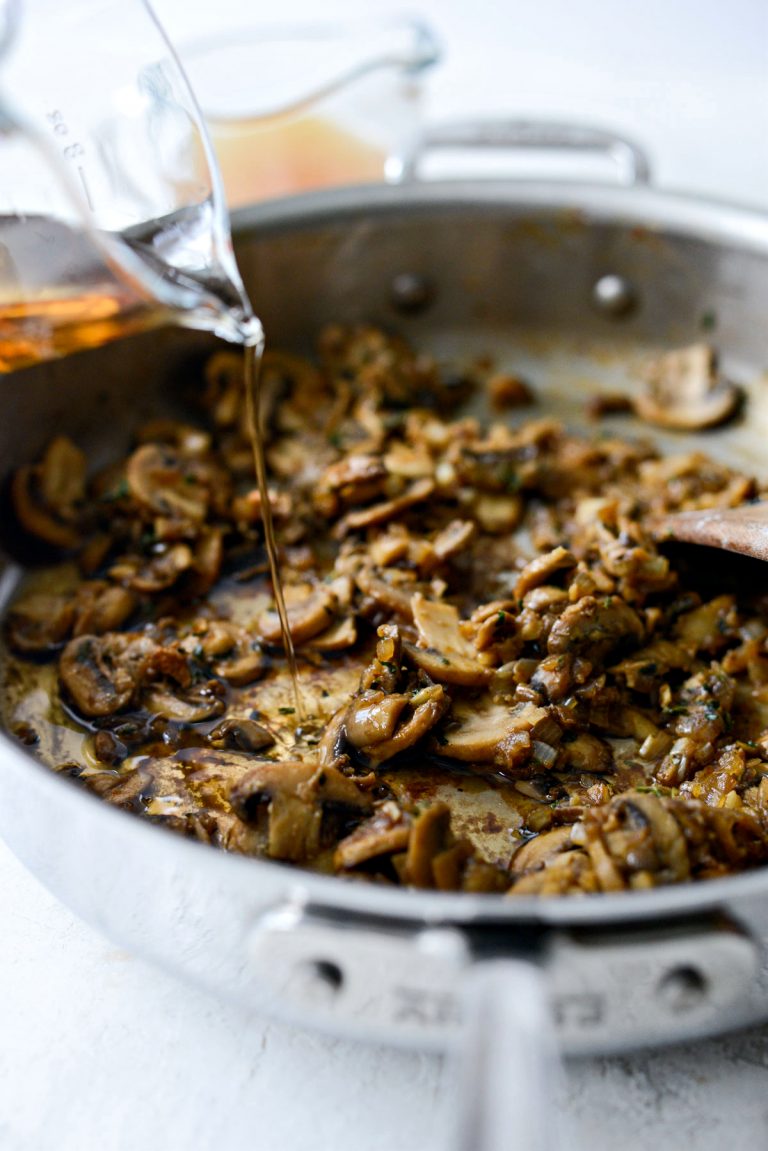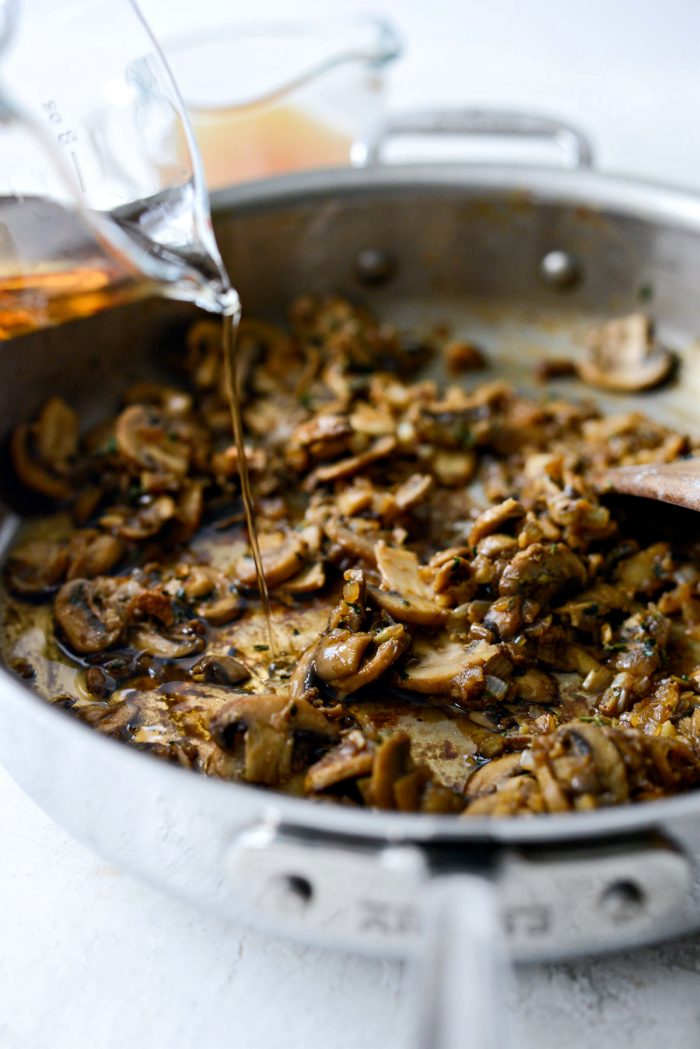 Next, pour in 2/3 cup marsala wine.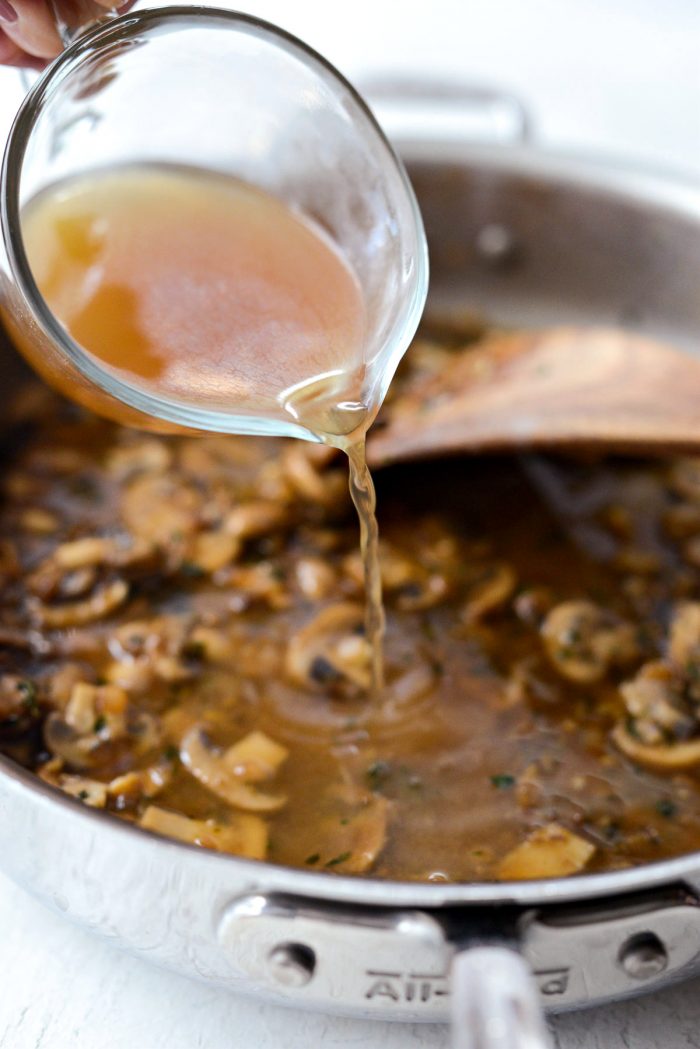 Along with 2/3 cup unsalted chicken stock.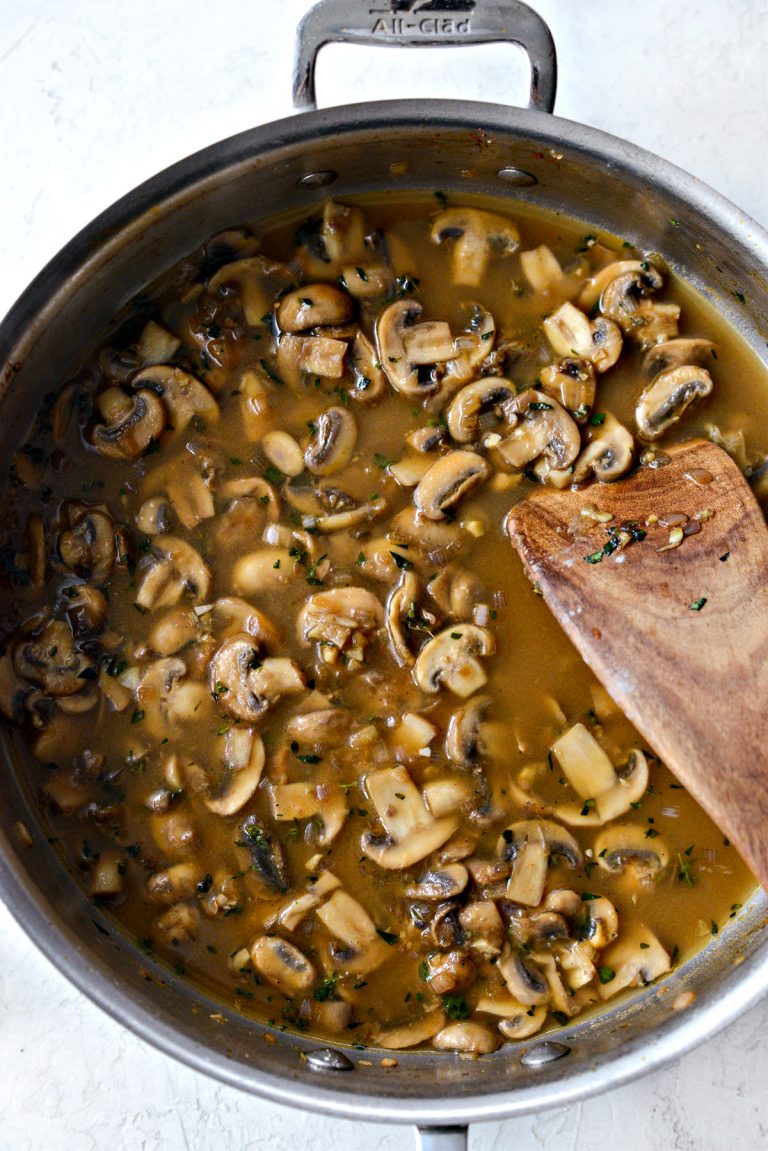 Stir to combine, taste and season with salt.
Transfer the chicken back to the skillet and spoon the marsala mushroom sauce over top. Heat through until the sauce is bubbling and has thickened.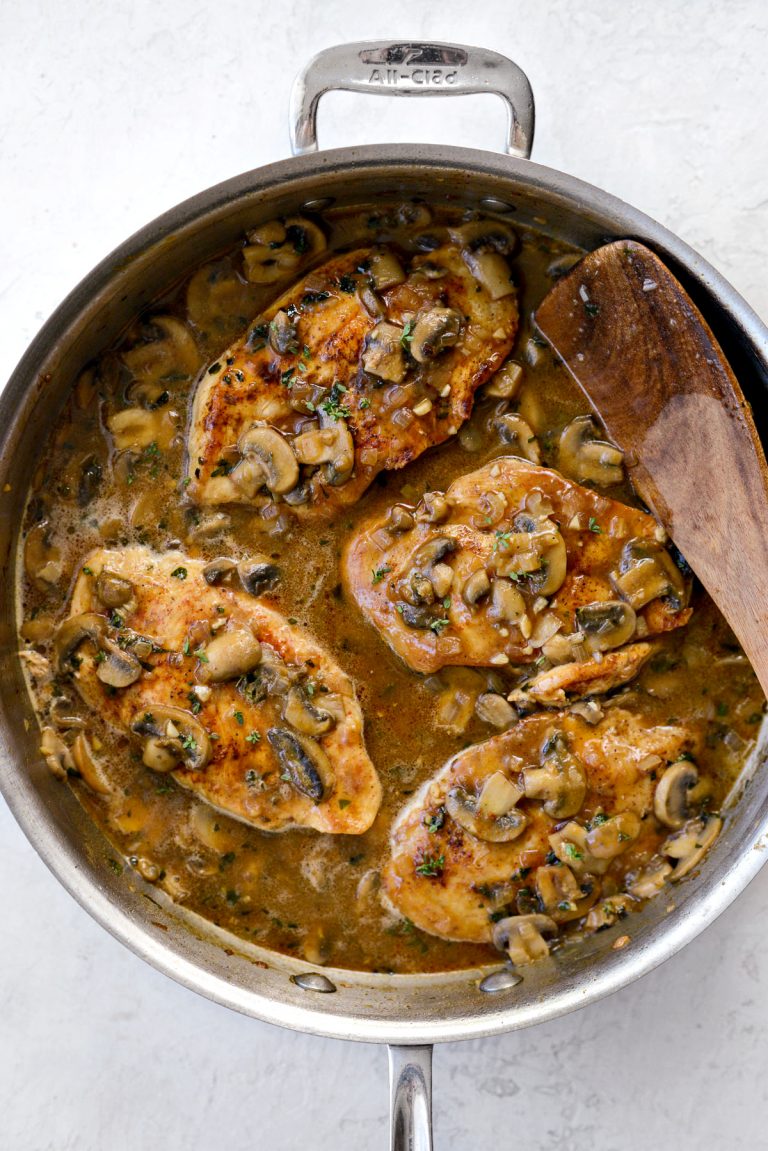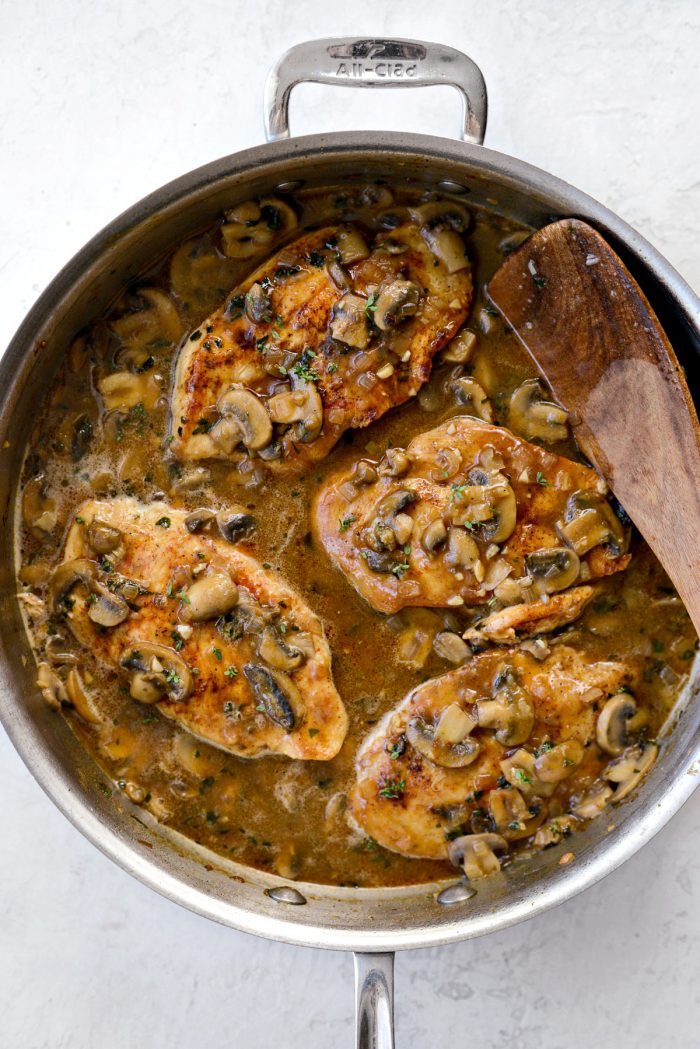 Swirl in the last tablespoon of whipped butter and top with fresh thyme leaves for garnish.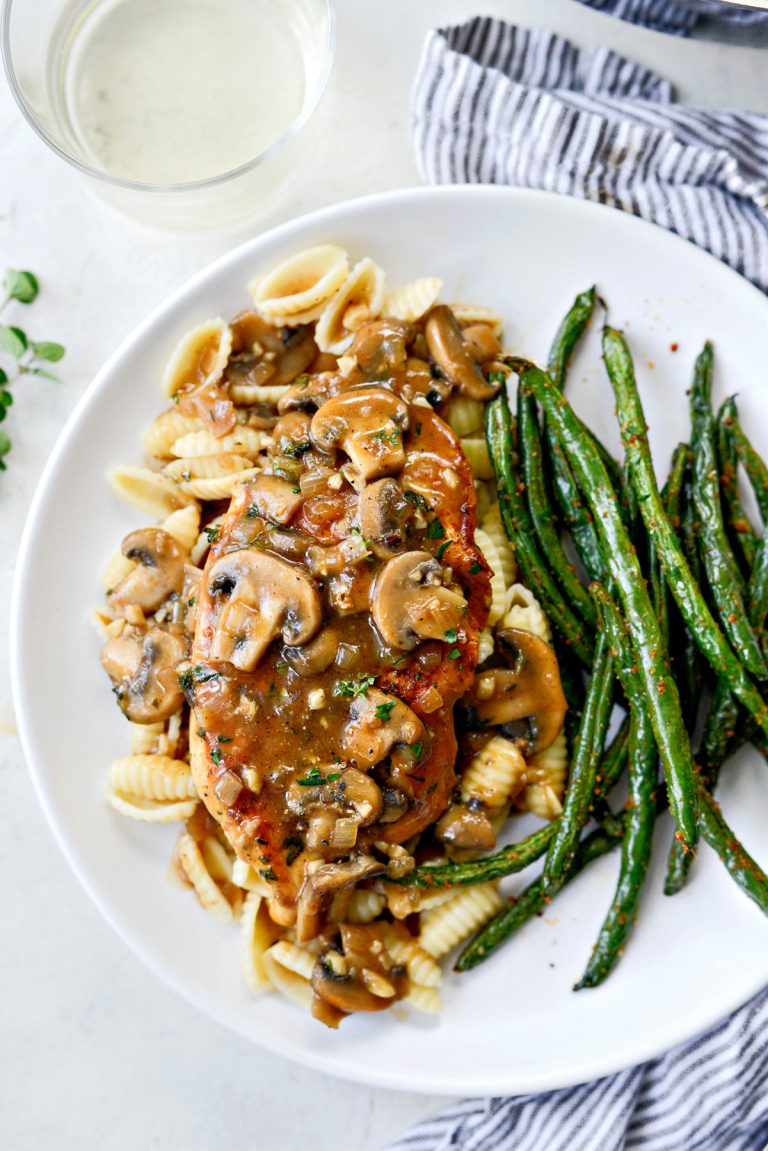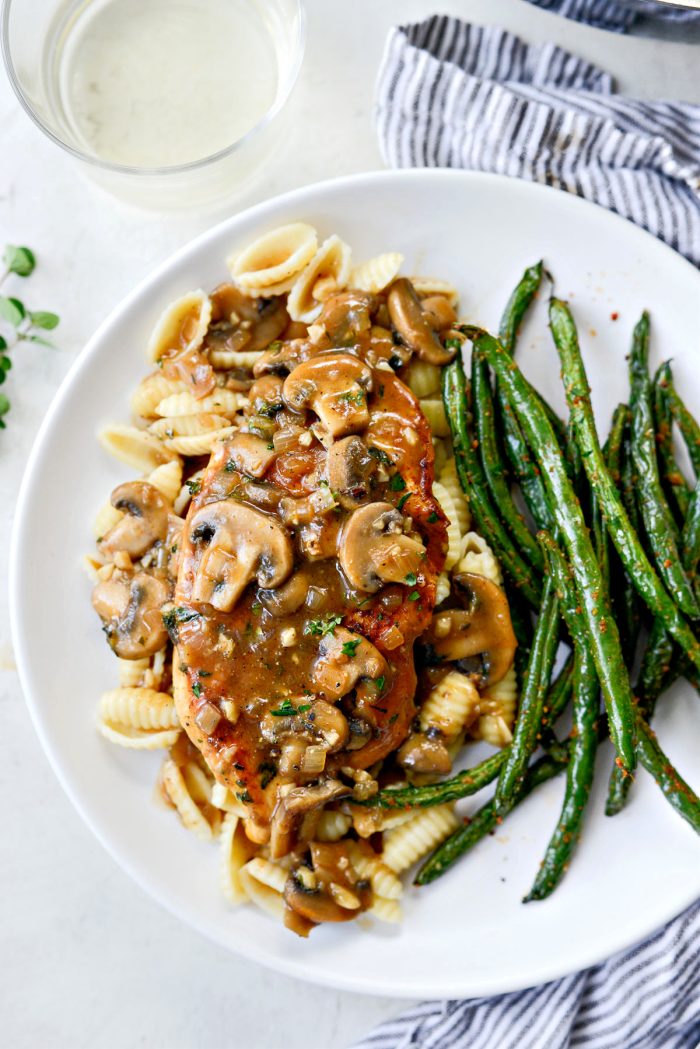 Serve chicken over pasta, spoon the thick flavorful sauce over top and with your favorite veggie side. And wine.
INCREDIBLE.
I swear, you won't notice it's lighter because there is SO much flavor going on! Tender, moist and perfect.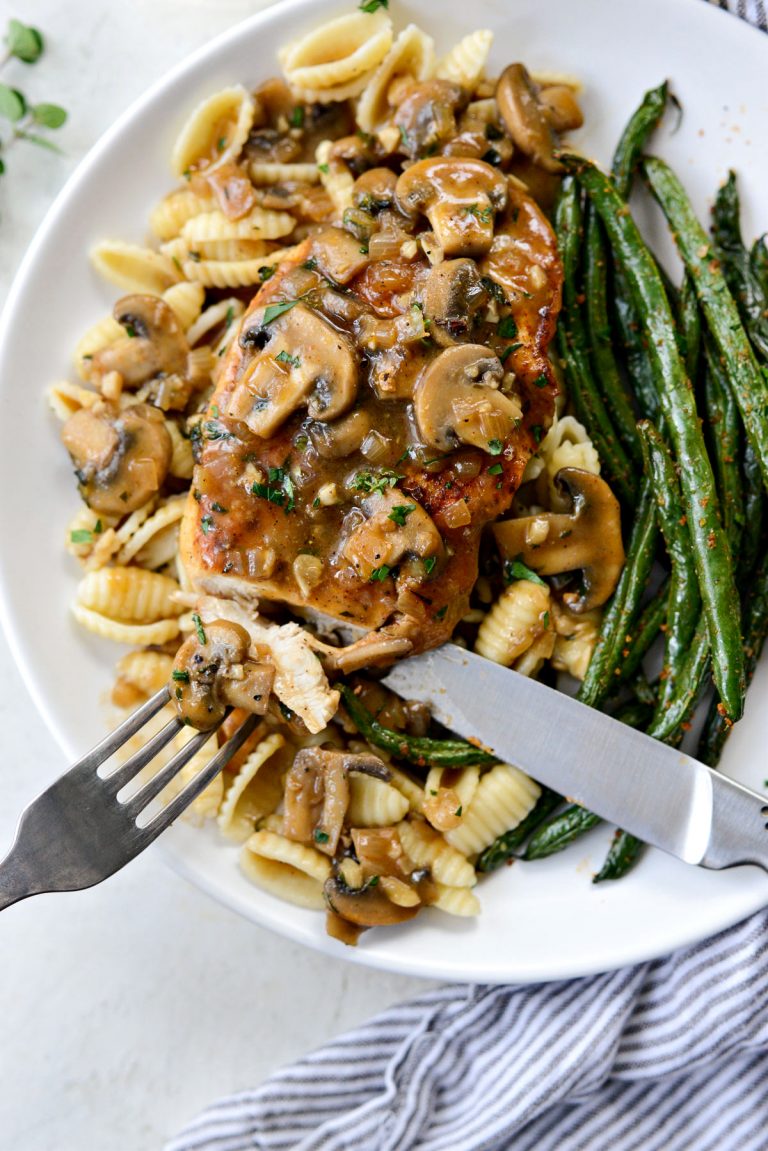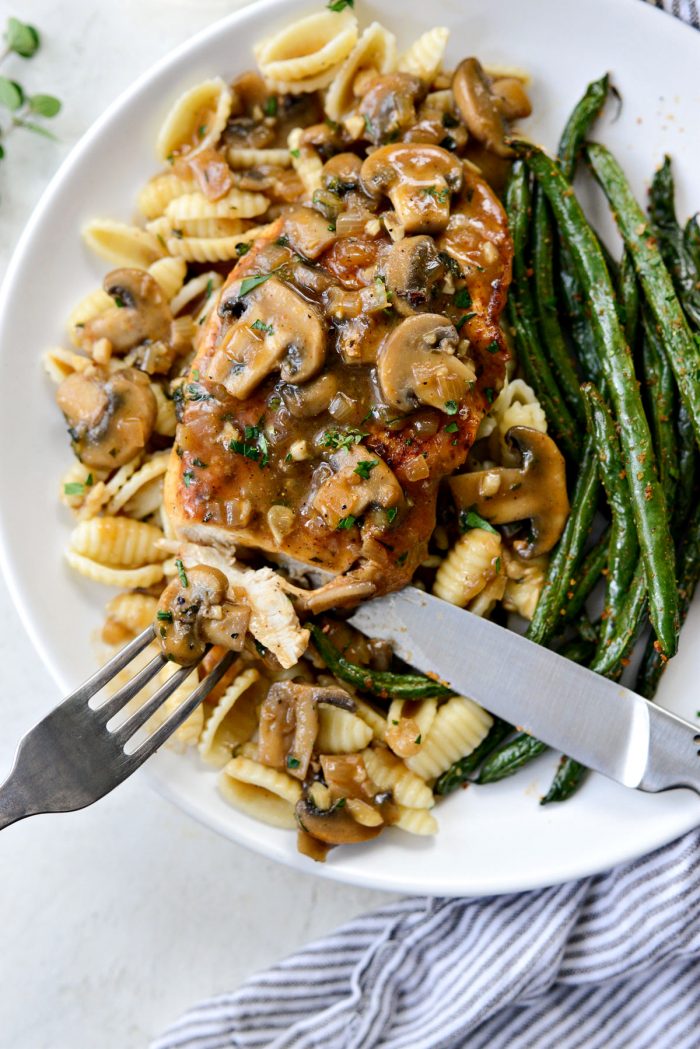 Enjoy! And if you give this Lighter Chicken Marsala recipe a try, let me know! Snap a photo and tag me on twitter or instagram!
This post may contain affiliate links.
Buy the Cookbook: Simply Scratch : 120 Wholesome Homemade Recipes Made Easy Now available on Amazon »
THANK YOU in advance for your support!