Air Fryer Balsamic Asparagus is a super simple side dish. Trimmed asparagus spears are tossed with olive oil, reduced balsamic vinegar, garlic powder and sliced almonds before being air fried to perfection. The glaze is sweet, slightly sticky and incredibly delicious.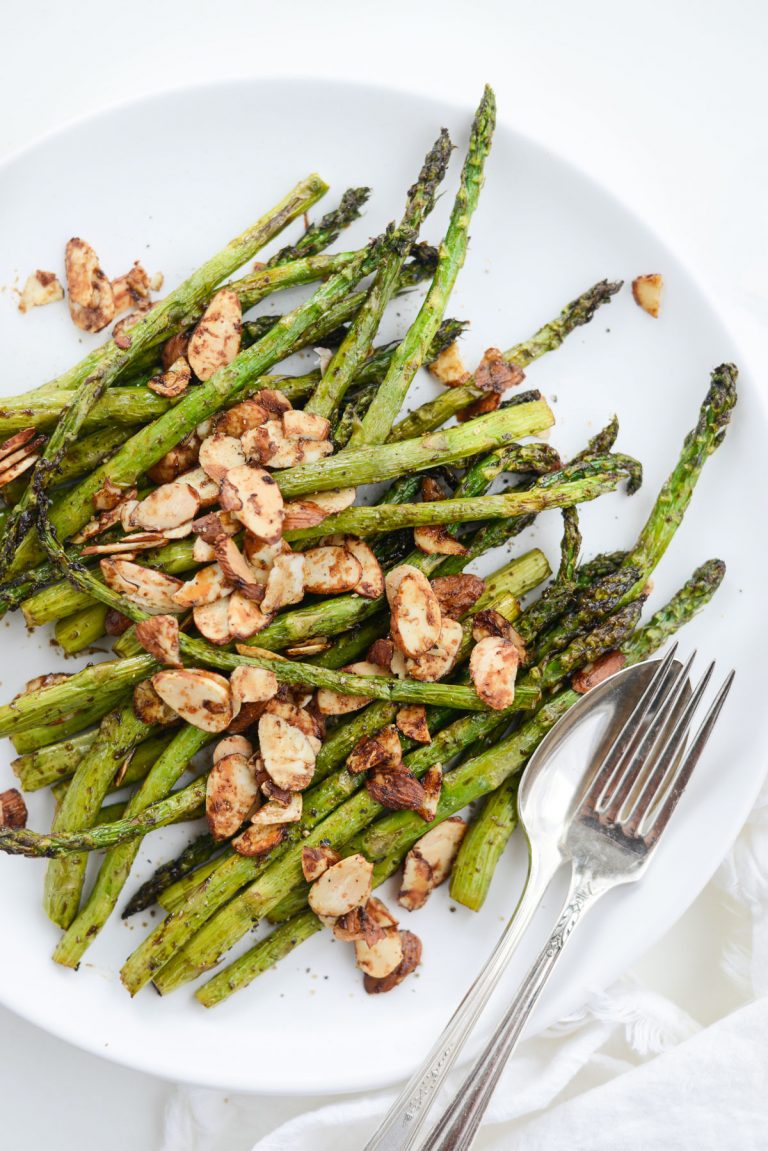 Meet one of my favorite sides to make in the air fryer.
I make this recipe all. the. time. It takes less than 5 minutes to prep and less than 10 minutes to cook. No preheating an oven, dirtying a skillet and definitely no blanching. And as far as what main dish to serve them with? They go with anything from shrimp or salmon to chicken, pork and I've even served them with prime rib.
SO ridiculously easy yet they taste like you put in a lot of effort. Love recipes like this!
To Make Air Fryer Balsamic Asparagus You Will Need:
asparagus
olive oil spray
garlic powder
kosher salt
freshly ground black pepper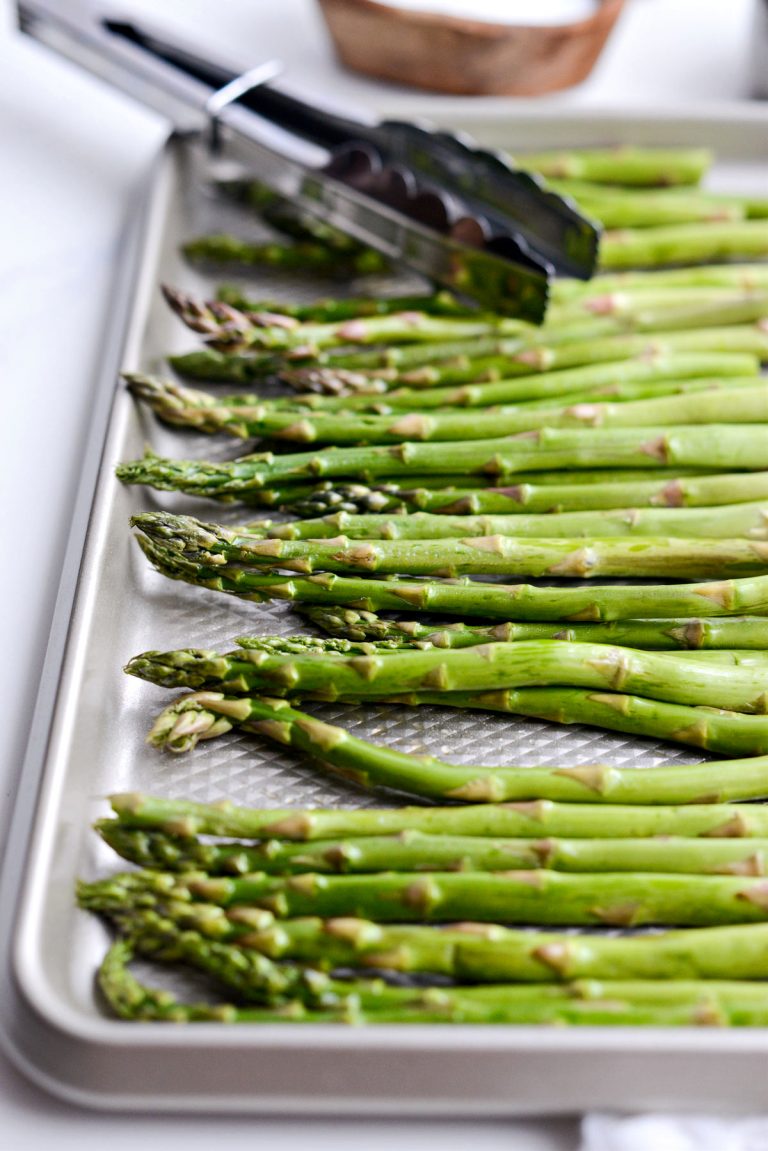 In a shallow dish or pan, arrange the trimmed asparagus and spray with olive oil, tossing to coat.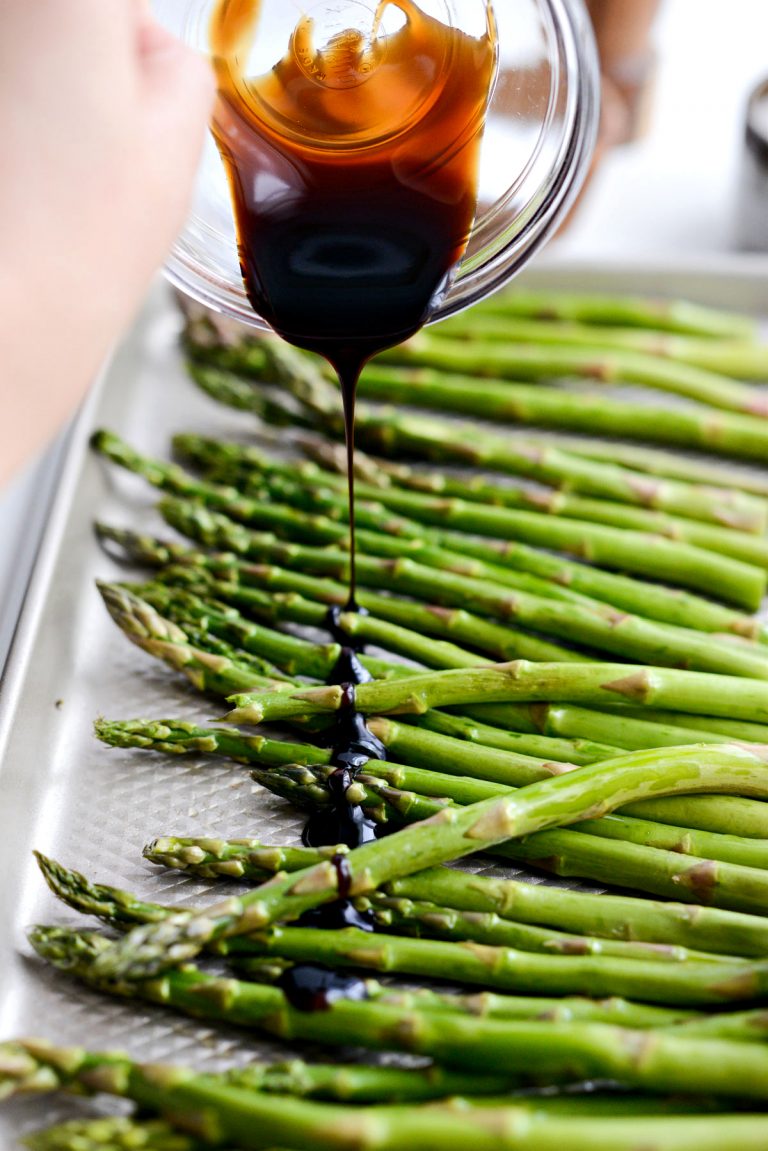 Drizzle with 1 tablespoon balsamic glaze.
Season with 1/2 teaspoon garlic powder and a few pinches kosher salt.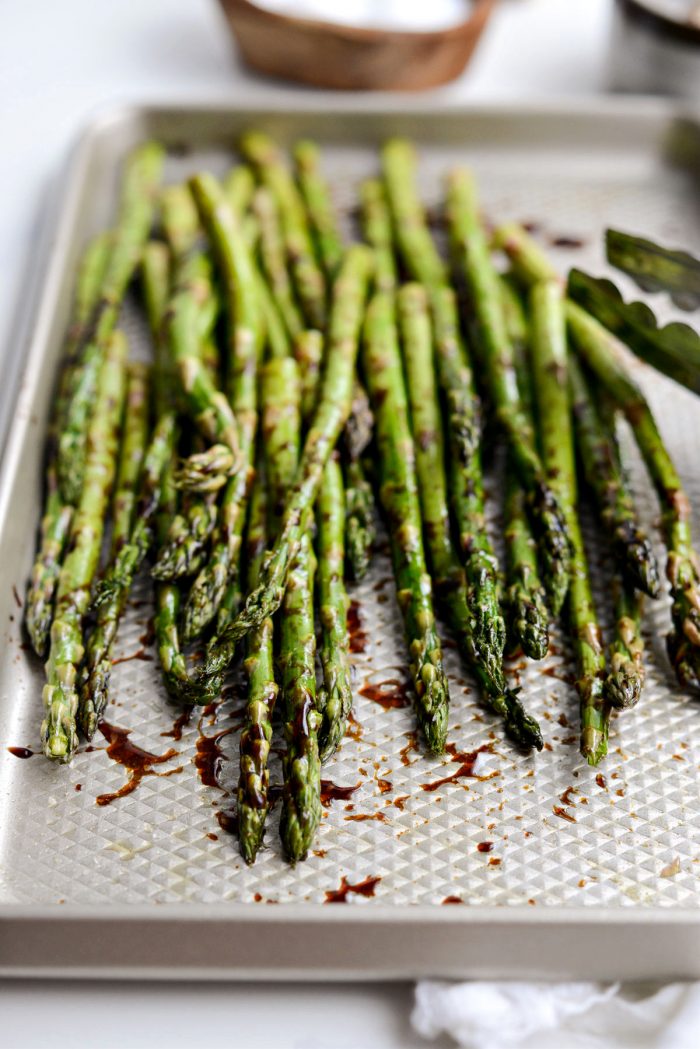 Toss well to coat and then preheat your air fryer to 360°.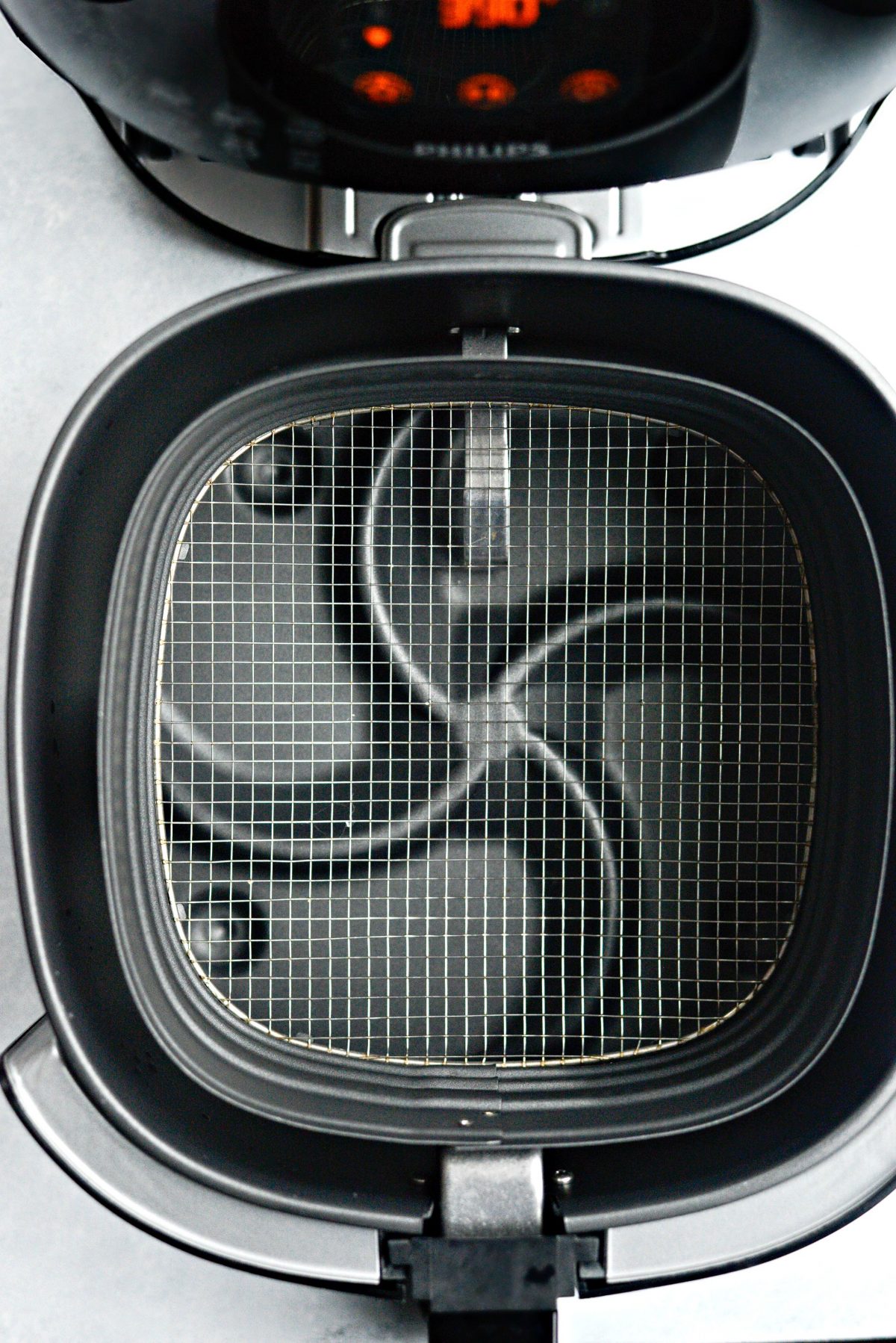 What Is Air Frying?
An air fryer is a counter top appliance that requires less oil (anything from a few spritz to 1 tablespoon) yet produces crispy food that rivals most deep fried foods. By using circulating hot air, it moves at a high speed so the food tends to cook in a fraction of the time.
There are a bunch of different makes and models of air fryers. My husband did the research (as he's known to do) and found this air fryer [affiliate] to be one of the best. But do your research and purchase one that fits your lifestyle.
How is Air Frying Healthier?
Air frying is healthier because only a thin layer of oil coats the food and when the hot air comes in contact it will crisp. Saving you a ton of fat and calories (without sacrificing any flavor!) because food is not being submerged in a vat of hot oil.
Keep in mind, not all air fryers are equal. Some preheat and some do not. Some are smaller than others therefore you may need to work in smaller batches to air fry.
For more Air Fryer recipes, click here for my growing collection.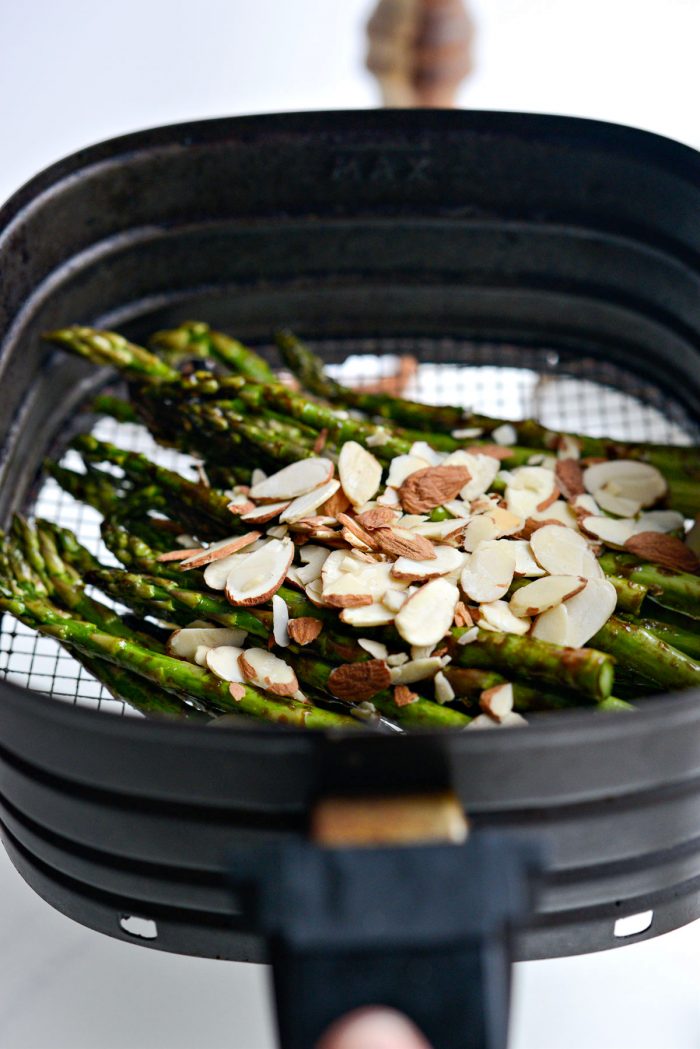 Once the air fryer has preheated, add the asparagus to the air fryer basket and top with almonds. Air fry for 6 to 8 minutes or until the asparagus is firm, yet tender. Shake the basket halfway through.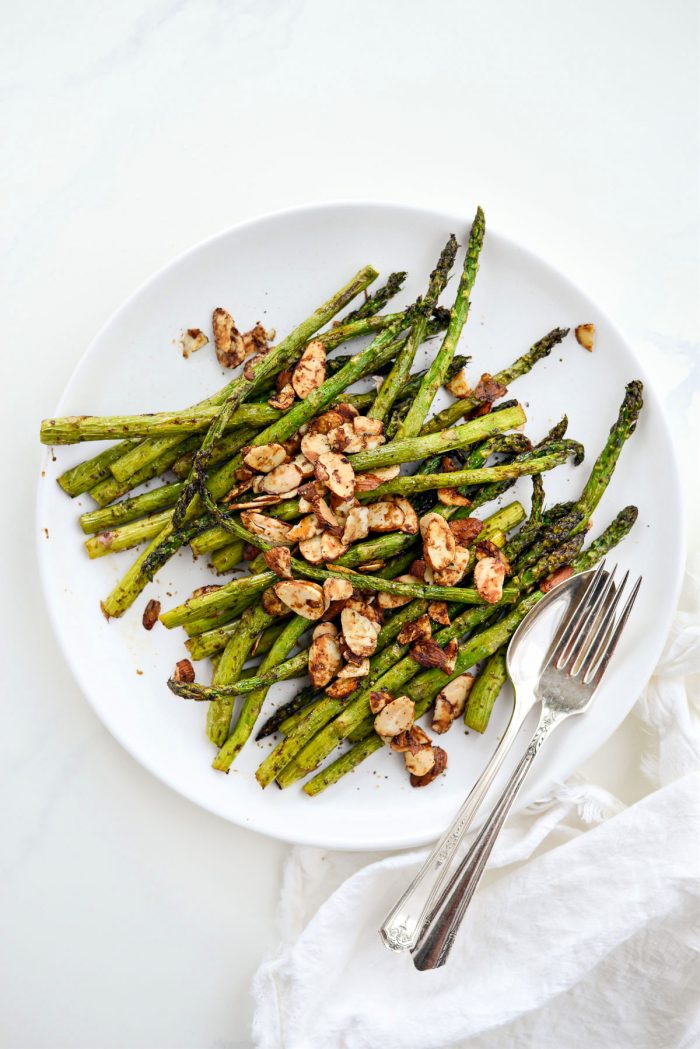 Season with freshly ground black pepper before serving.
What I love most about this recipe is the sweet and stickiness of the balsamic glaze and the toasty almonds. Don't get me wrong the asparagus is delicious too!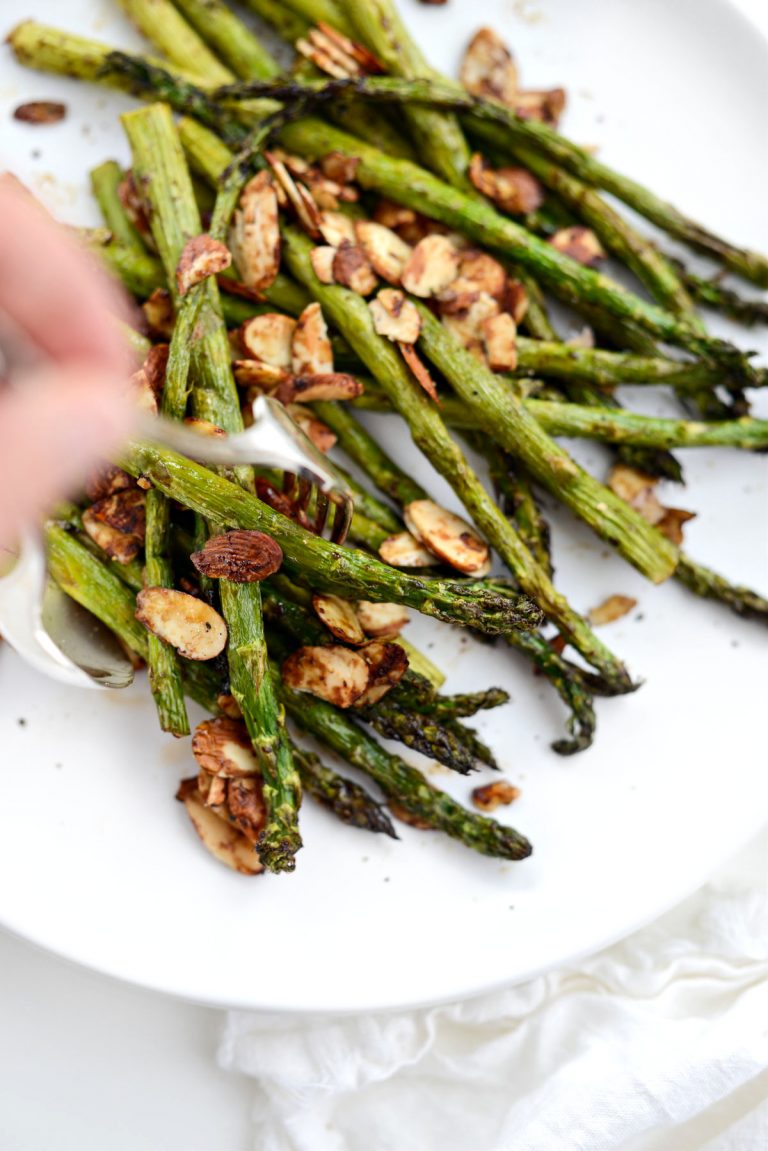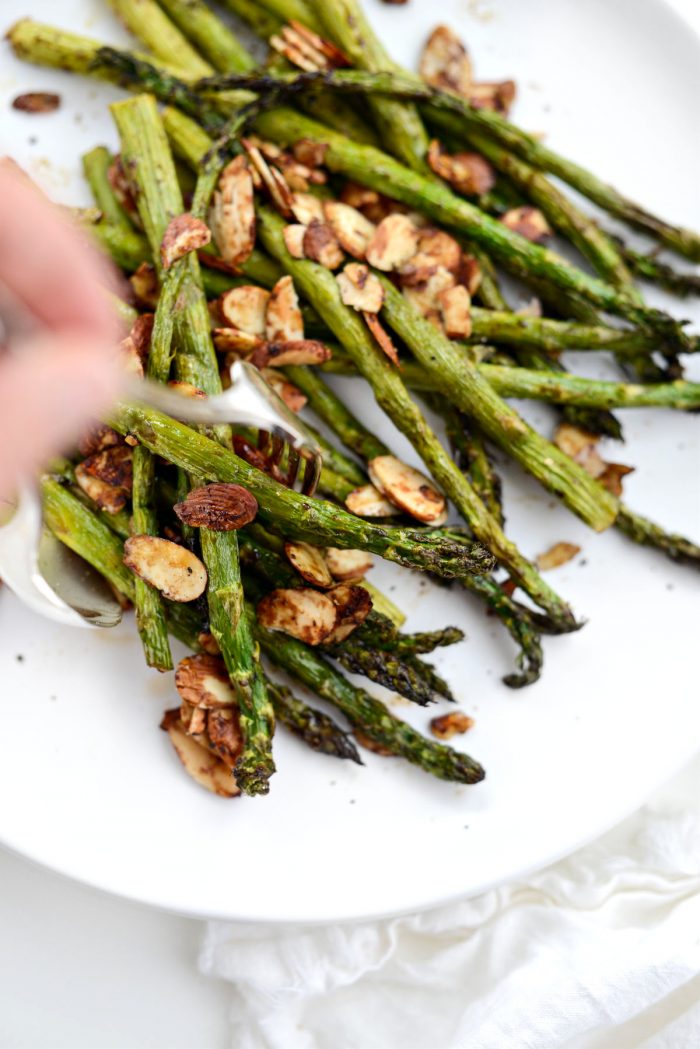 Enjoy! And if you give this recipe a try, let me know! Snap a photo and tag me on twitter or instagram!
This post may contain affiliate links.
Buy the Cookbook: Simply Scratch : 120 Wholesome Homemade Recipes Made Easy Now available on Amazon »
THANK YOU in advance for your support!