Coca-Cola Habanero BBQ Sauce is thick, sweet with a spicy kick! Perfect bbq sauce for grilled chicken and pulled pork, but also great or for dipping and using in recipes calling for bbq sauce.
Another day, another delicious bbq sauce.
When one smokes a pork shoulder there needs to be plenty of sauce options amiright? Some sweet, some spicy… because everyone likes something different. This sauce is ultra thick and caramelizes on the grill beautifully. It's also pretty darn sweet, however it pairs really well with the heat of the habanero. It almost needs the heat to balance it all out.
While I tend to lean towards the more vinegary sauces or sauces like this Carolina mustard bbq sauce, I did use the leftover coca-cola habanero bbq sauce in another recipe (that I'll be sharing soon), and it was SO delicious.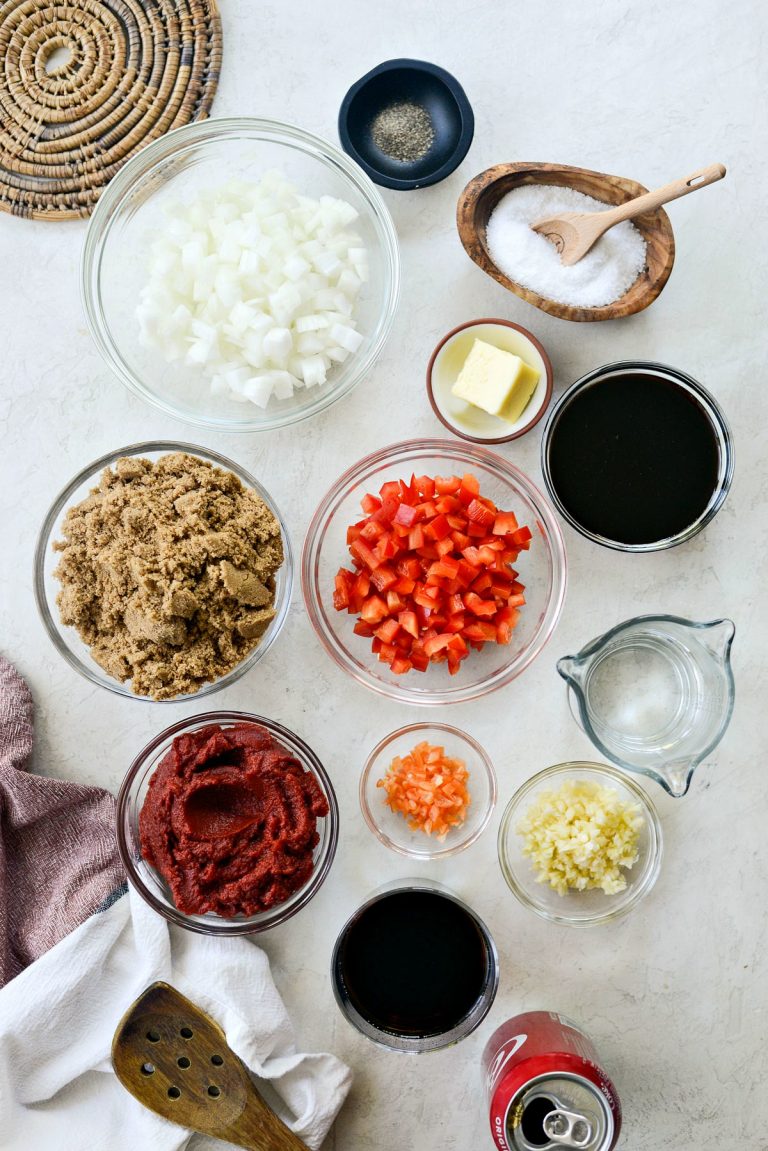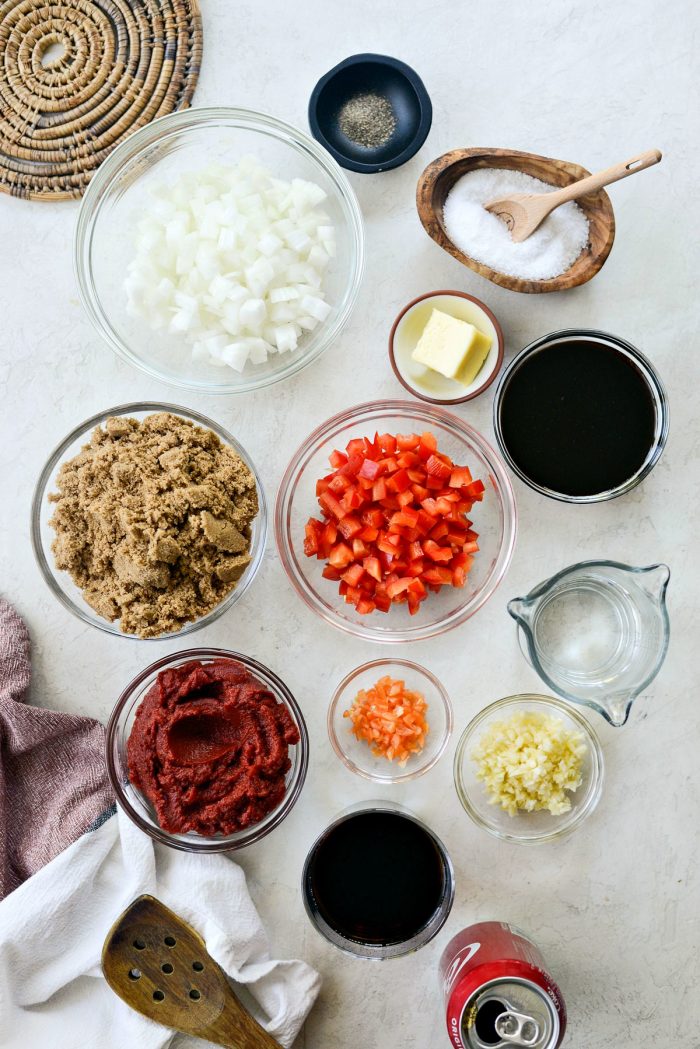 To Make This Coca Cola Habanero BBQ Sauce You Will Need:
unsalted butter
yellow onion
red bell pepper
habanero pepper
garlic
dark brown sugar
Coca-Cola
molasses
vinegar
kosher salt
black pepper
tomato paste
Start by melting 2 tablespoons unsalted butter in a large sauce pan.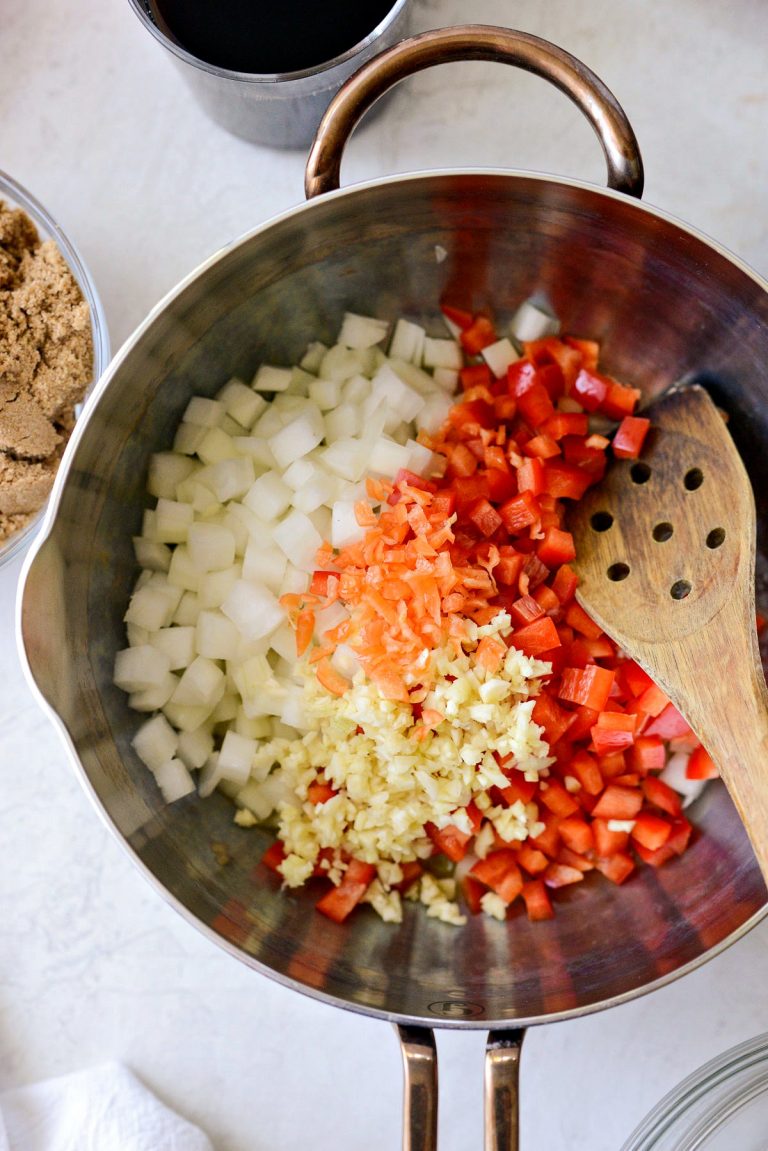 Once melted, add in 1 diced medium yellow onion, 1 medium diced red bell pepper, 1 habanero (seeded and diced, or with a few seeds for heat) and 5 cloves garlic finely minced.
Stir and cook over medium to medium-low heat until soft and slightly caramelized.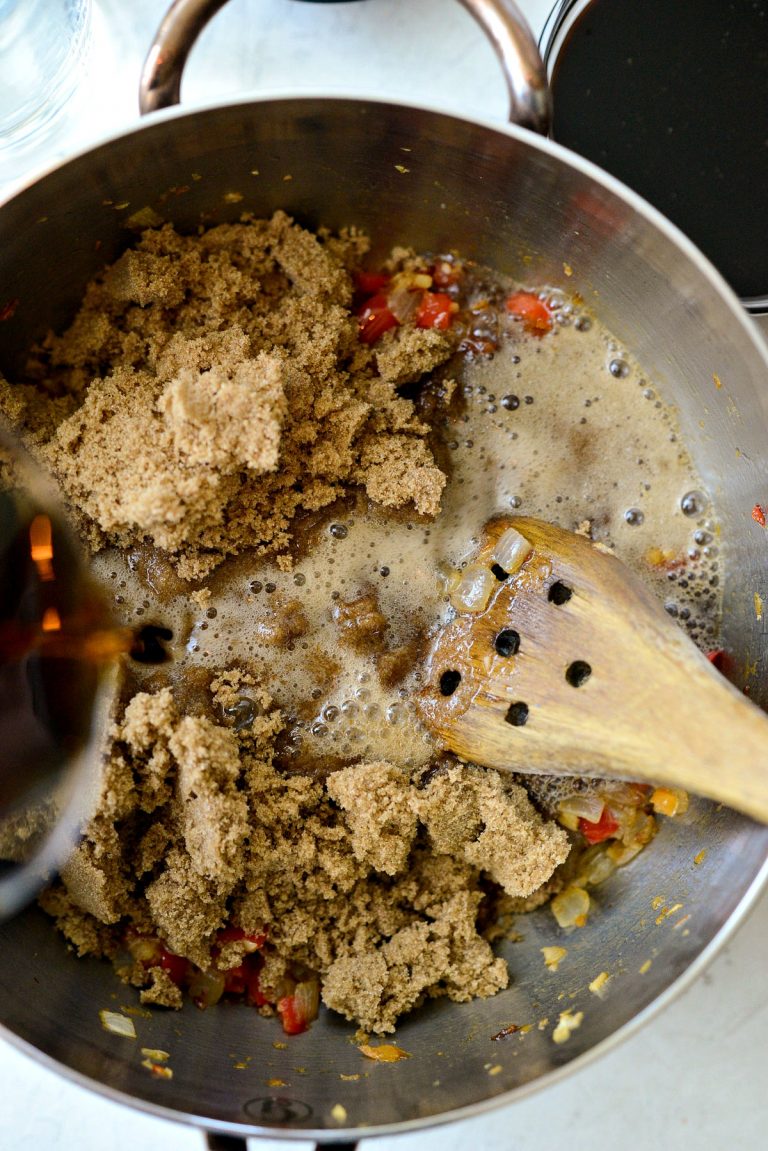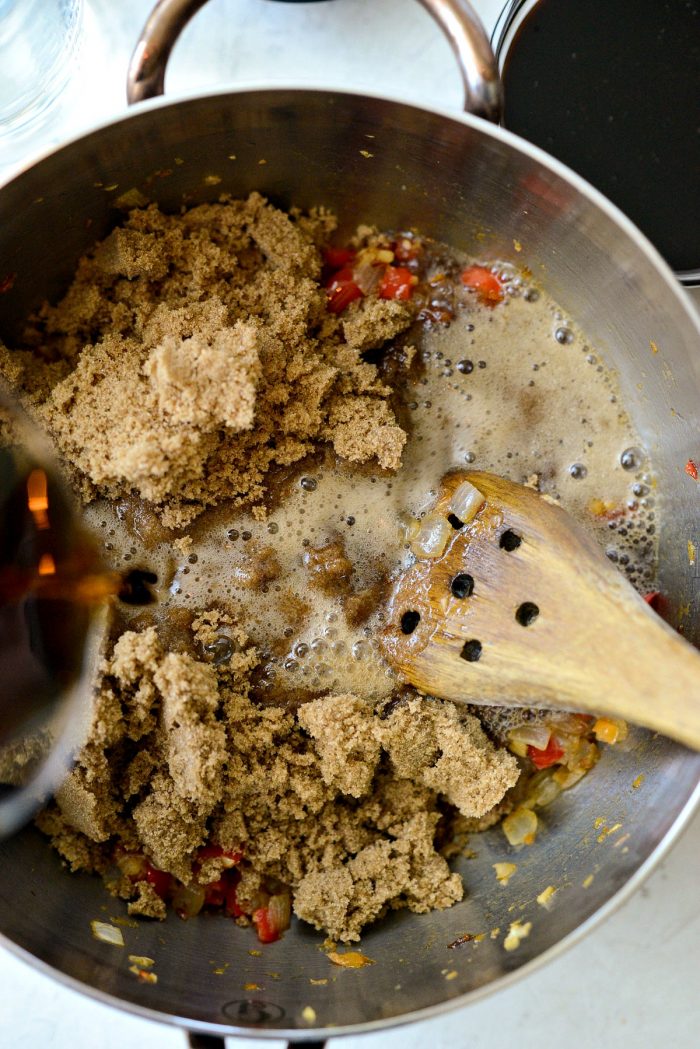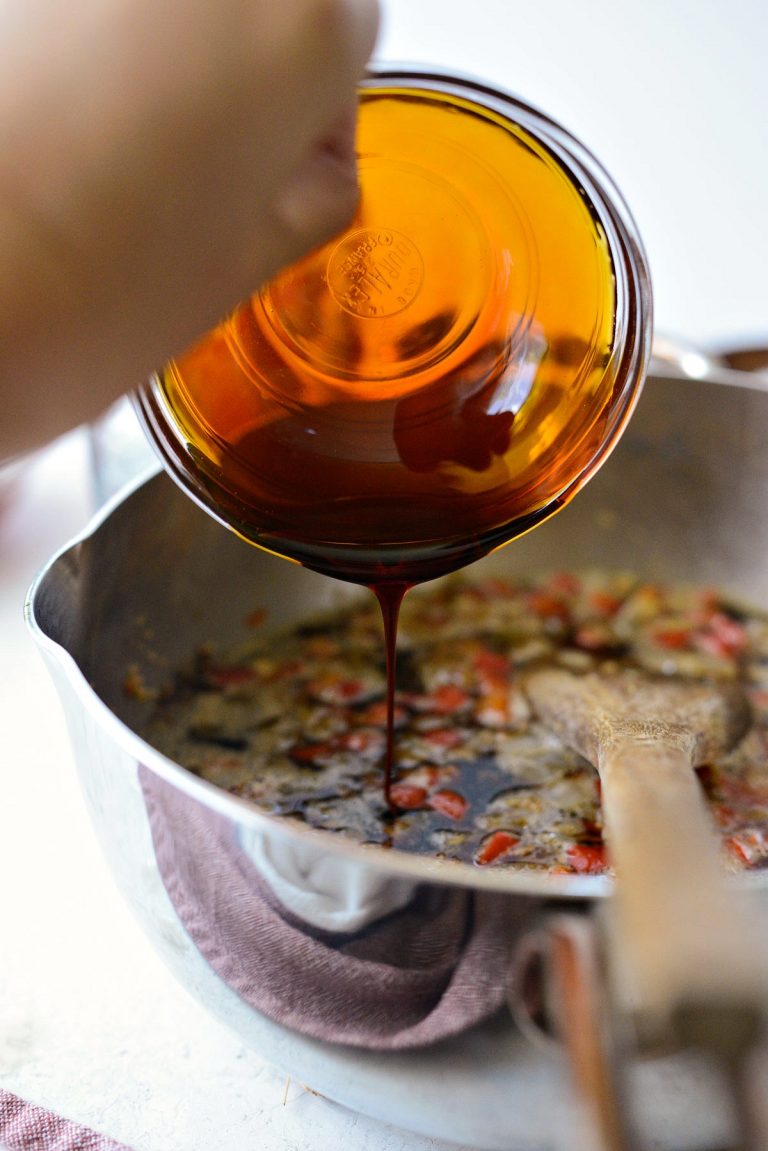 Next, add in 1-1/2 cups dark brown sugar, 1 cup Coca-Cola, 1/2 cup un-sulphured molasses, 1/2 cup distilled white vinegar, 1 teaspoon salt and 1/2 teaspoon ground black pepper.
Stir and bring all of this to a boil.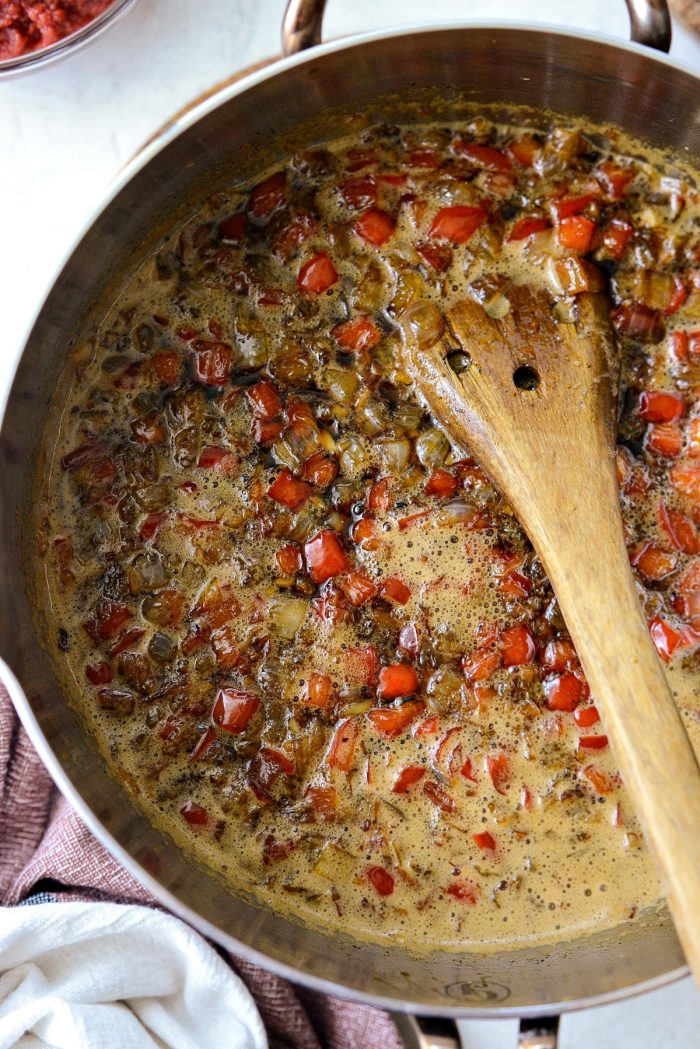 Once boiling, cook at a rolling boil for 10 minutes, stirring occasionally to avoid any sticking.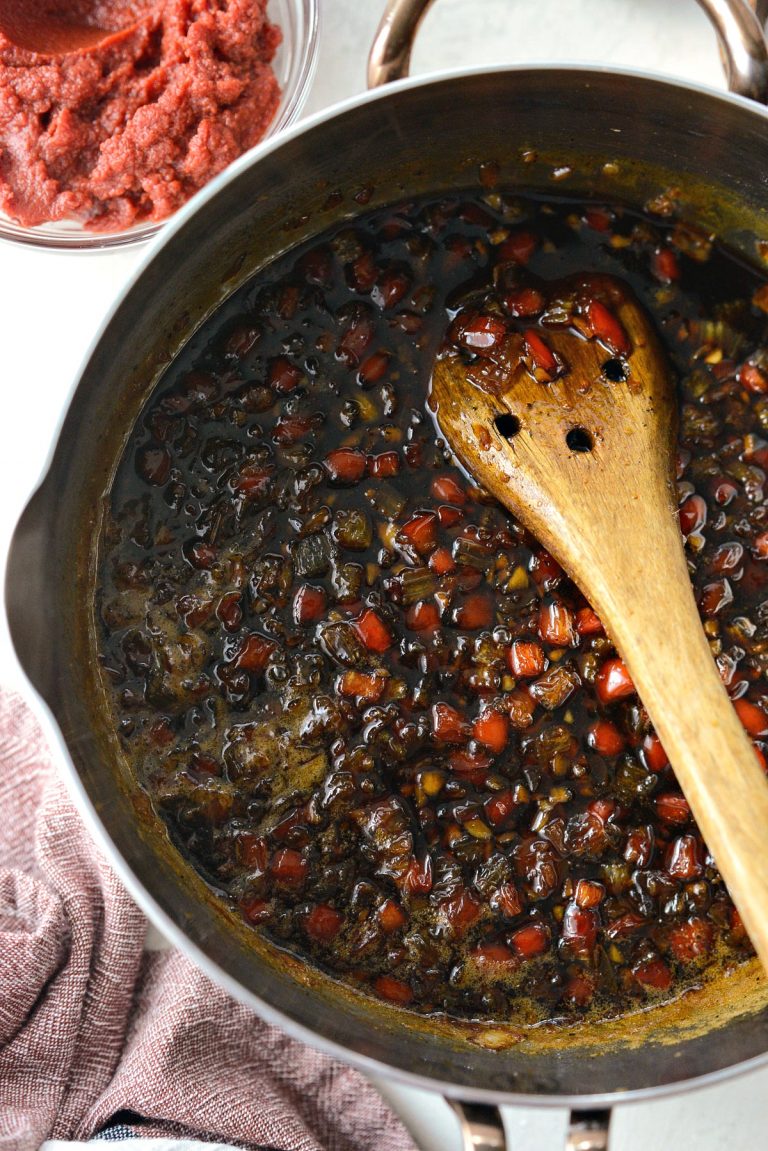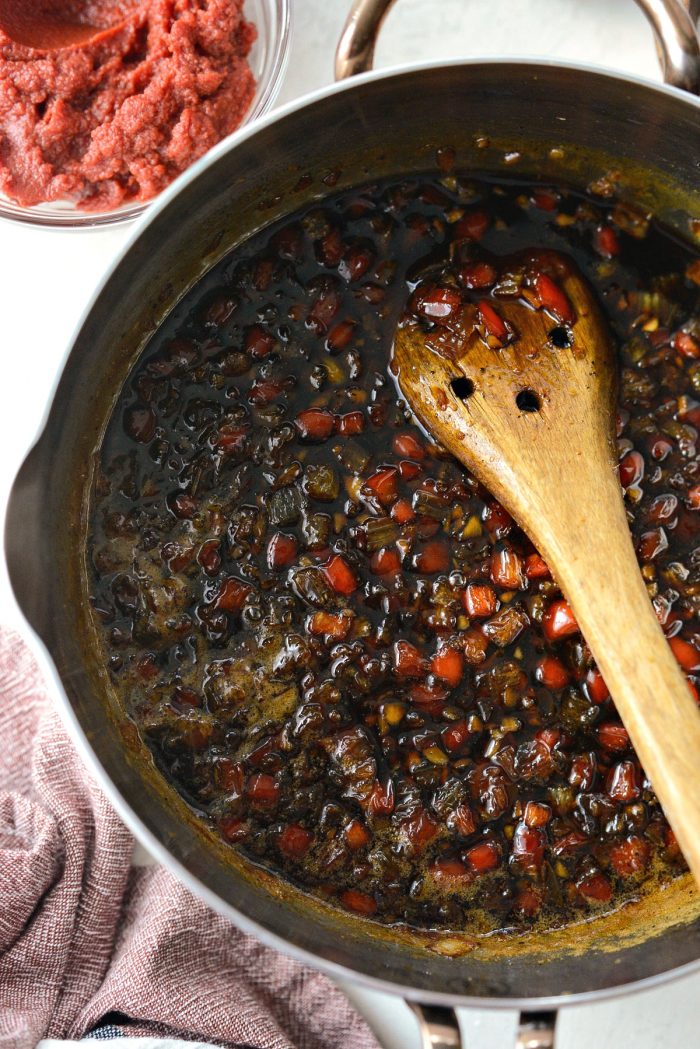 Smells heavenly!
Lastly, whisk in 8 ounces of tomato paste.
Reduce the heat to low and simmer for 30 minutes.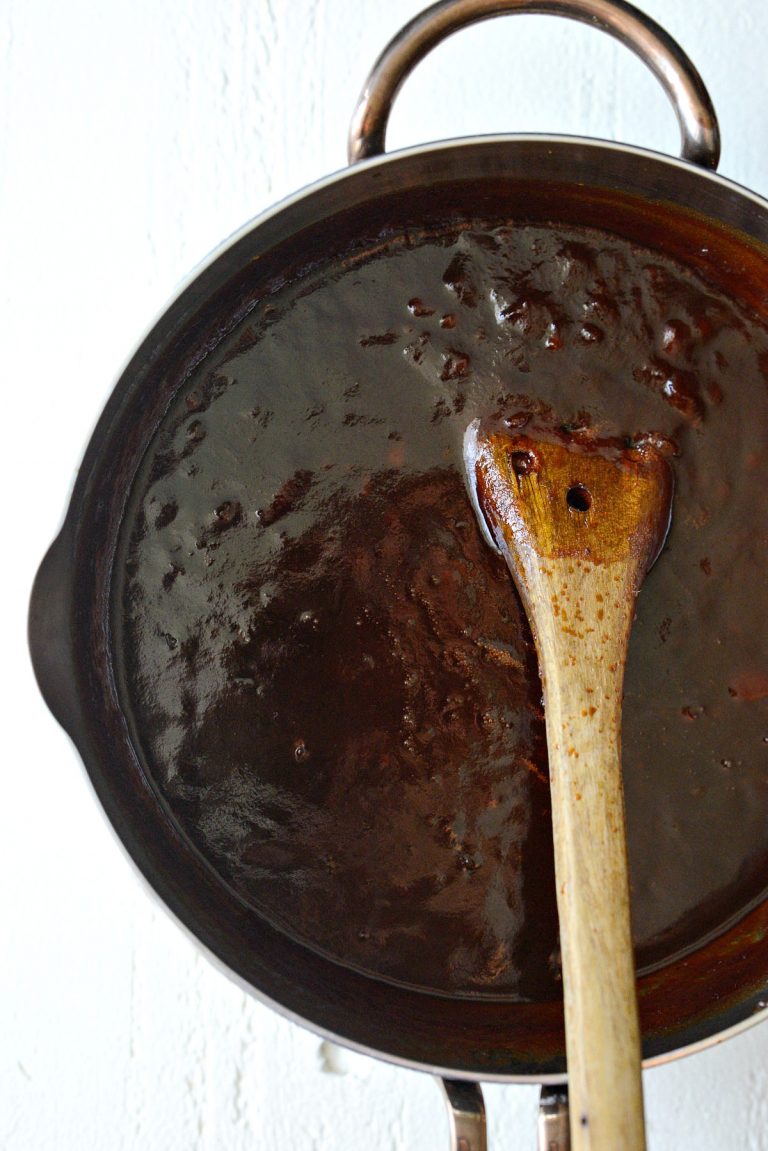 The sauce should have thickened.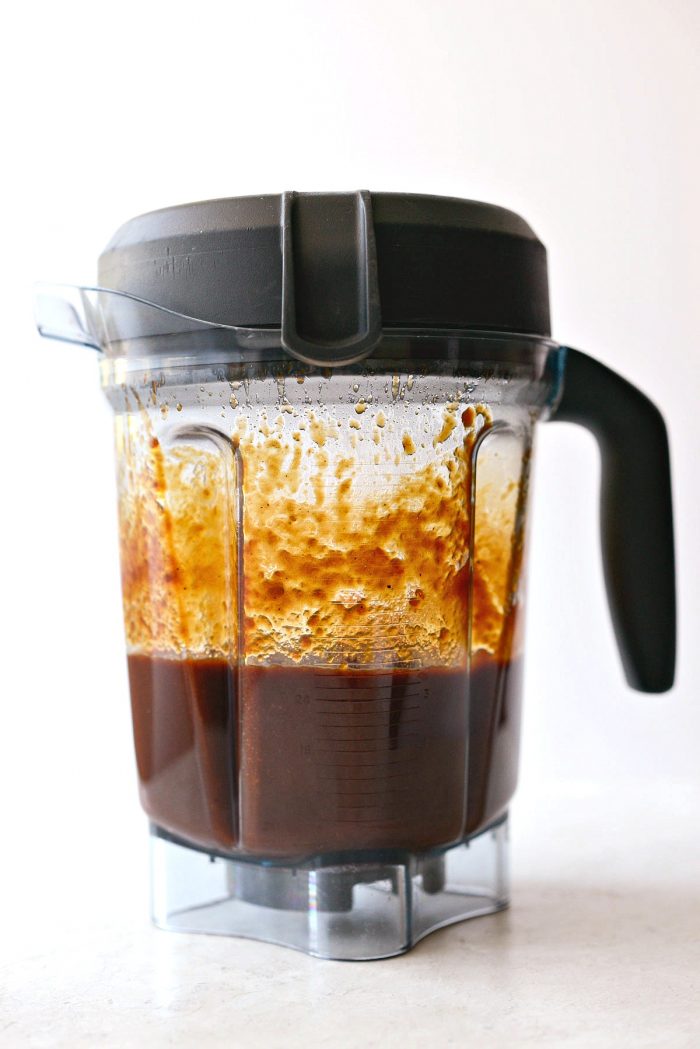 Allow the sauce to cool slightly before transferring to a blender. Secure the lid and remove the center plug – this will allow any steam to escape. With kitchen towel, cover the hole lightly and puree until smooth.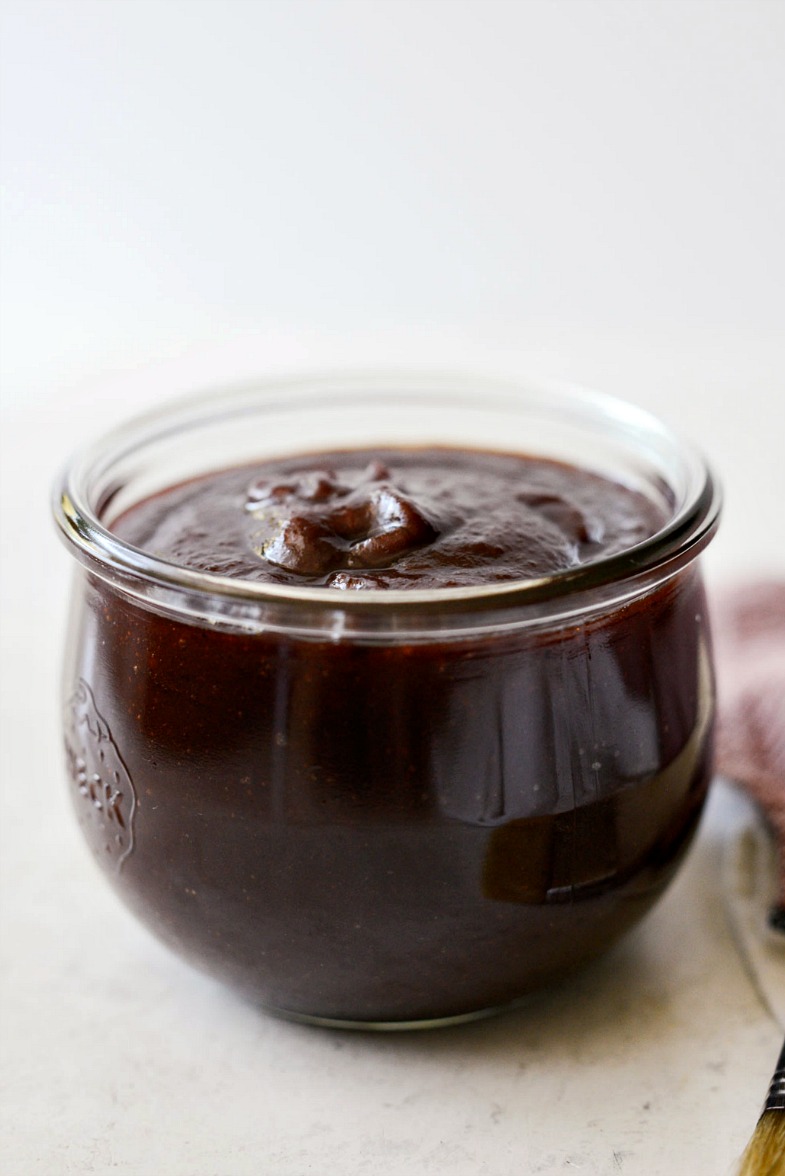 Cool the coca-cola habanero sauce completely before storing in an air-tight container or bottles for up to 1 month.
Thick sweet and spicy!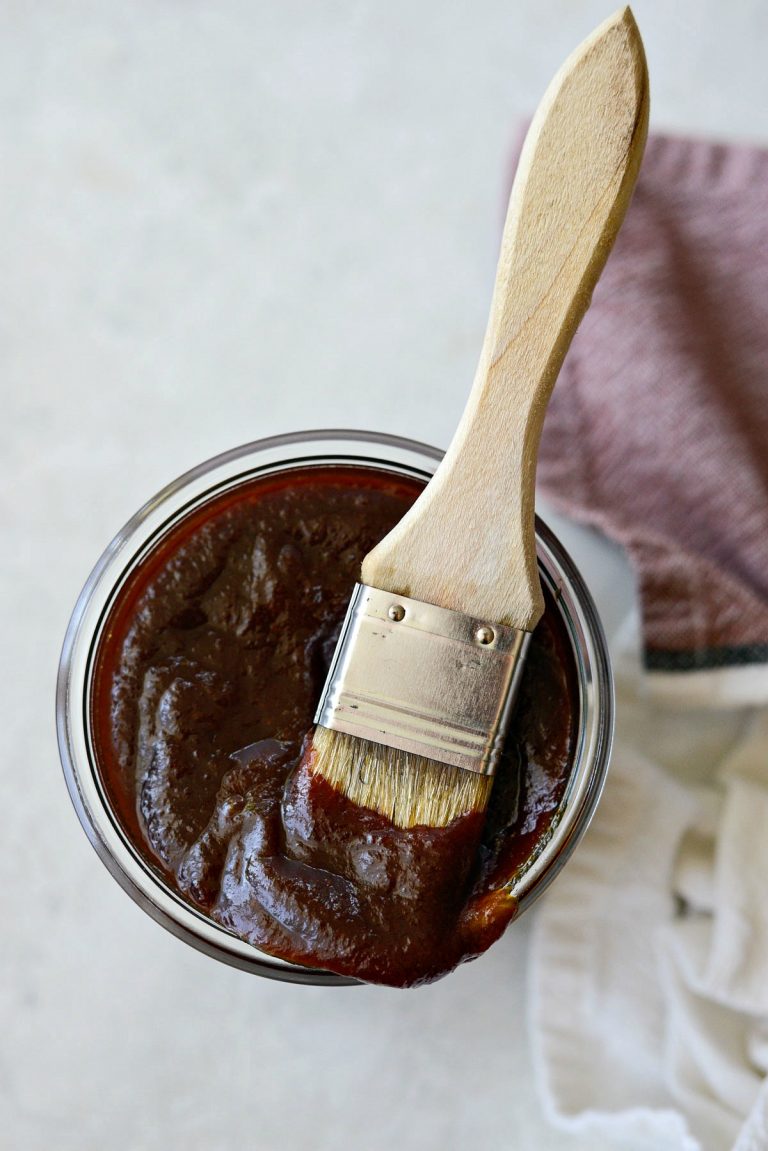 Enjoy! And if you give this Coca-Cola Habanero BBQ Sauce recipe a try, let me know! Snap a photo and tag me on twitter or instagram!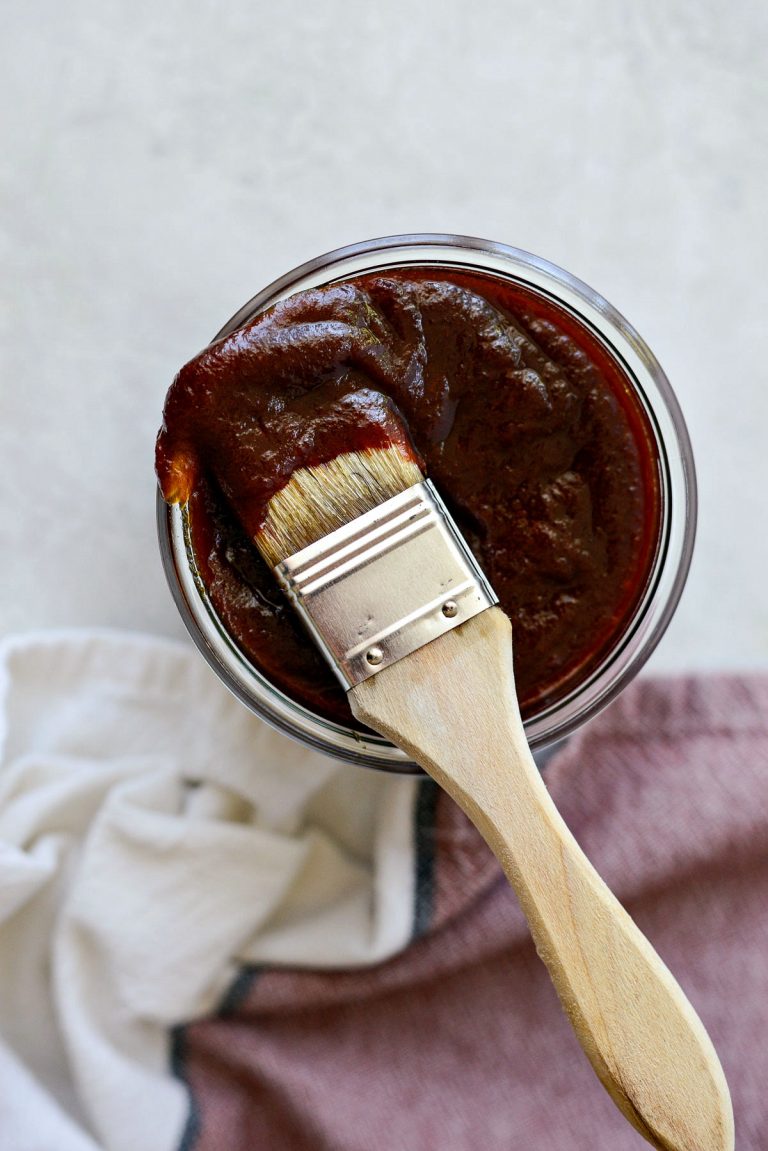 recipe borrowed from theblackpeppercorn.com.
This post may contain affiliate links.
Buy the Cookbook: Simply Scratch : 120 Wholesome Homemade Recipes Made Easy Now available on Amazon »
THANK YOU in advance for your support!