Air Fryer Cinnamon Raisin Bagel are lighter than traditional bagels. Made with a simple cinnamon and vanilla greek yogurt dough that is studded with plump raisins, they are then air fried in minutes to make the softest homemade bagels.
What could be better than the smell of a cinnamon raisin bagel?
Whether just baked or freshly toasted, I can think of nothing better.
A few months ago I shared my everything bagel recipe and was asked about converting it into a cinnamon raisin version. Which you know got me thinking about how I would. So after a few attempts I think I've done it. A low-fat bagel made with Greek yogurt and sweetened with plump raisins and cinnamon. Not overly sweet and still with those beloved nooks and crannies – just waiting to hold your pools of melted butter or cream cheese.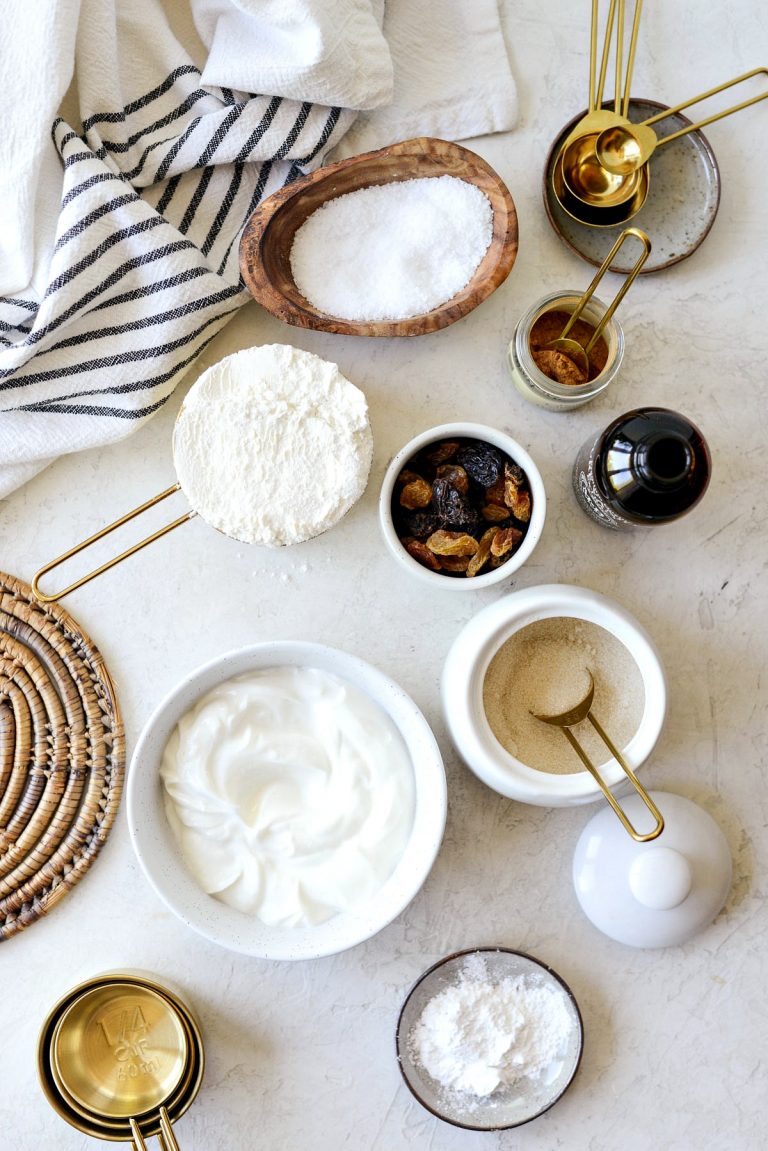 To Make These Air Fryer Cinnamon Raisin Bagels You Will Need:
raisins
cinnamon
sugar
greek yogurt
vanilla extract
unbleached all-purpose flour
baking powder
kosher salt
egg wash – 1 egg plus a splash of water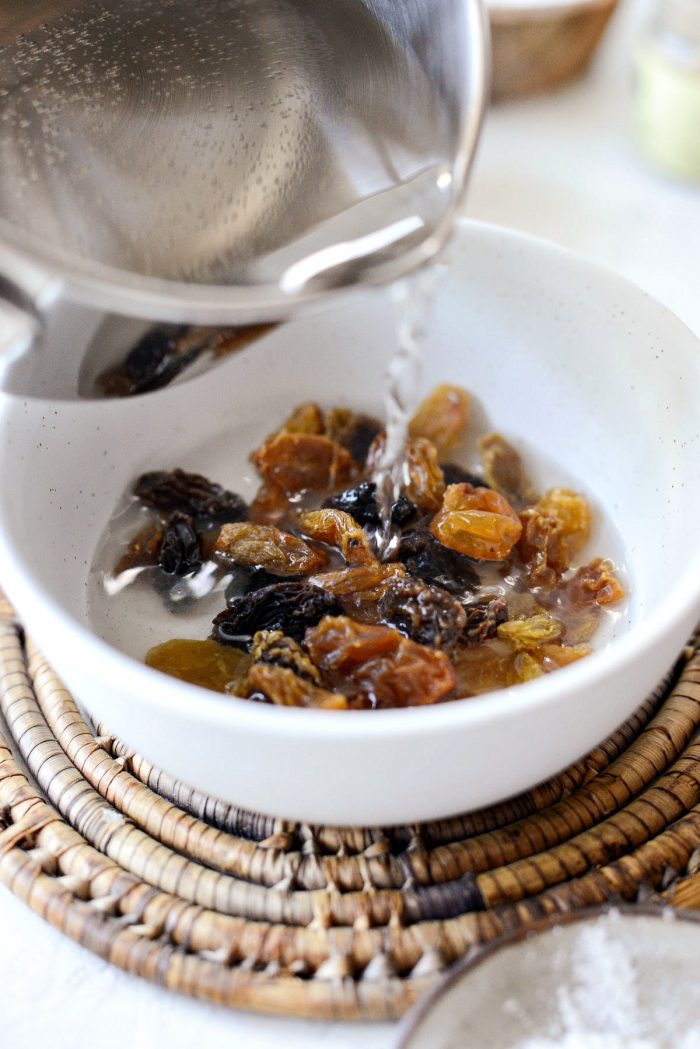 Start by adding 1/4 cup of raisins to a bowl and pour boiling water over top.
Set the bowl off to the side to soak for at least 10 to 15 minutes.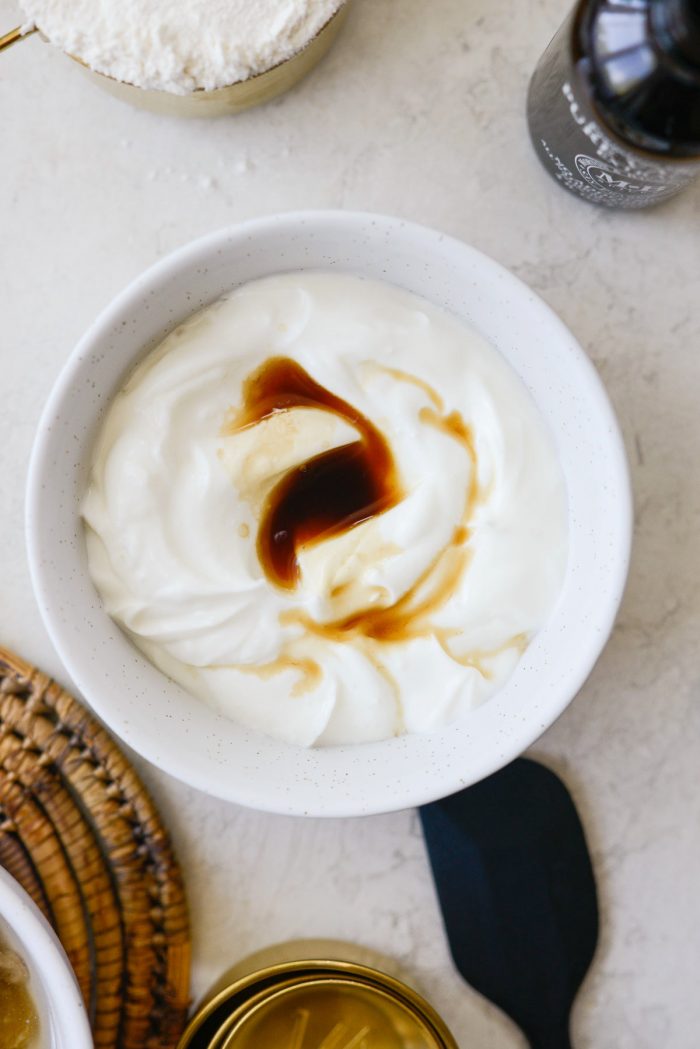 Meanwhile, to 1 cup of plain nonfat Greek yogurt add 1/2 teaspoon vanilla extract.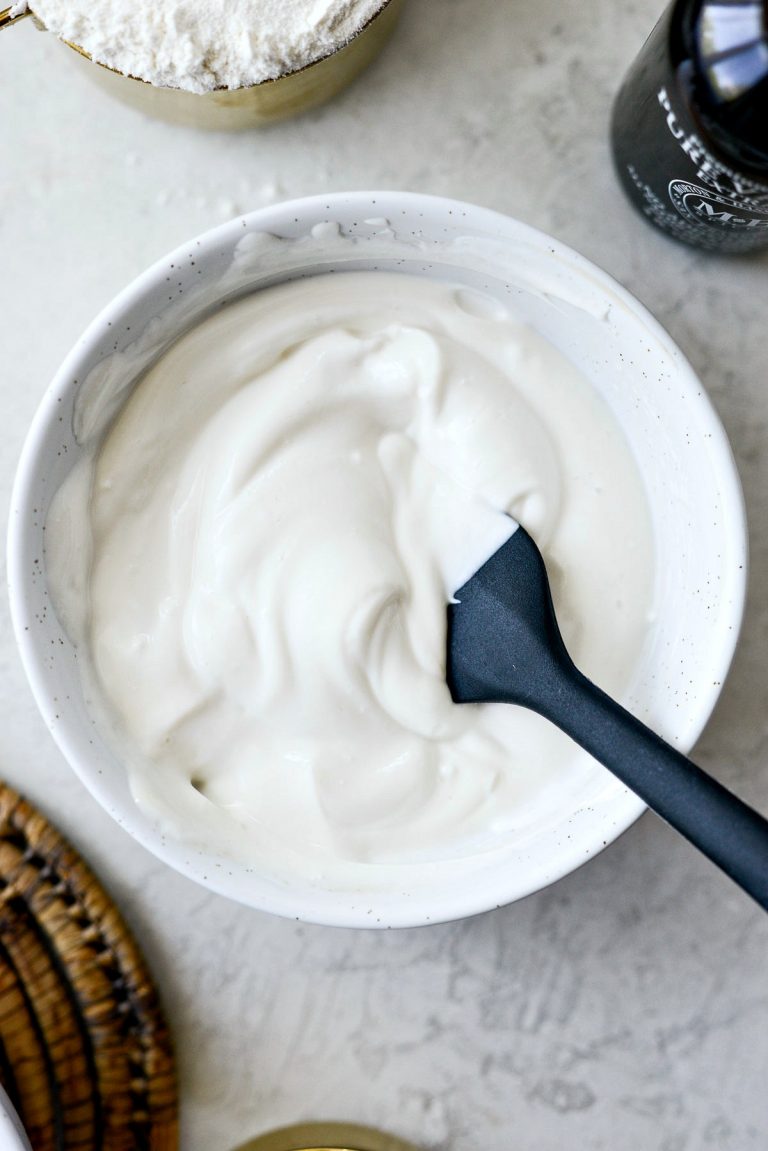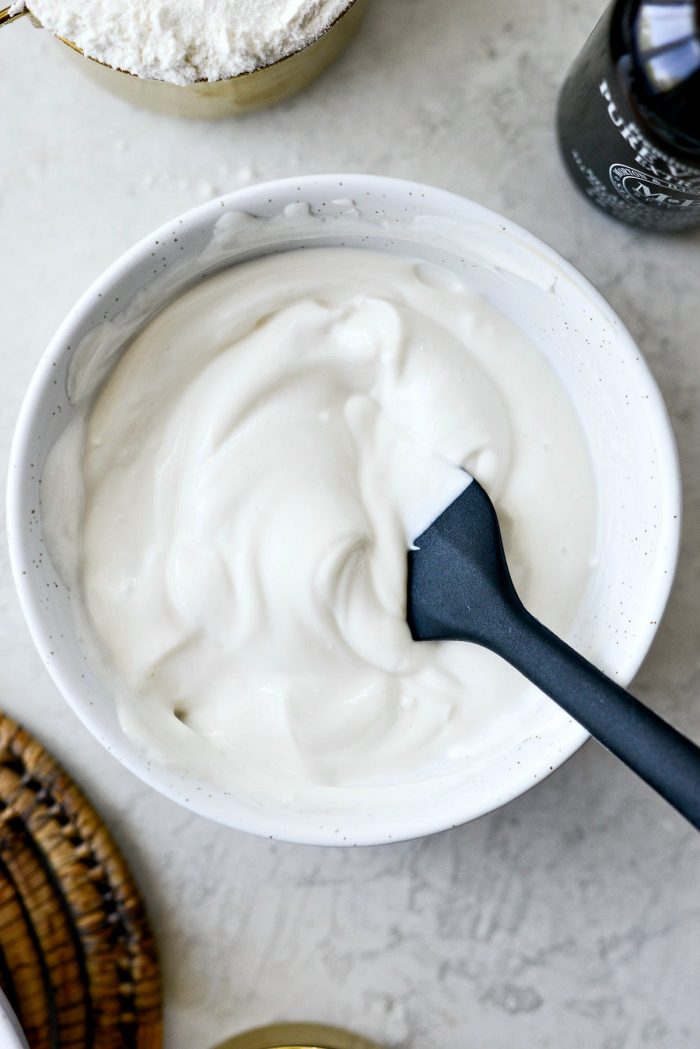 Stir well to combine.
In a large mixing bowl measure and add; 1 cup unbleached all-purpose flour with 2-1/4 teaspoon baking powder, 1 teaspoon of the ground cinnamon and 1/2 teaspoon kosher salt.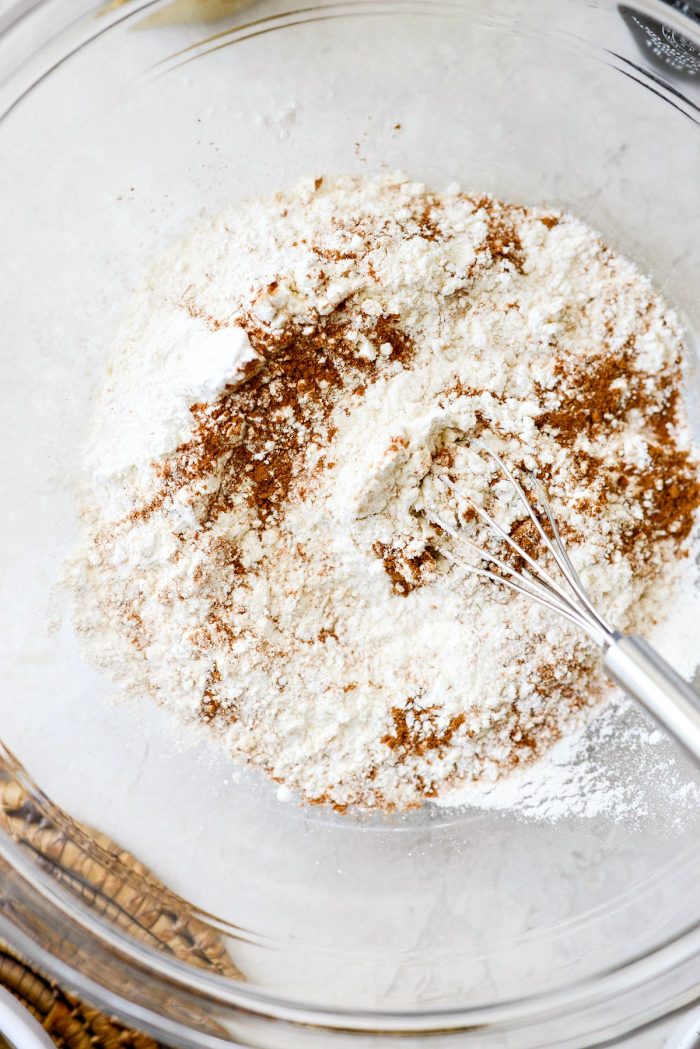 Whisk well to combine.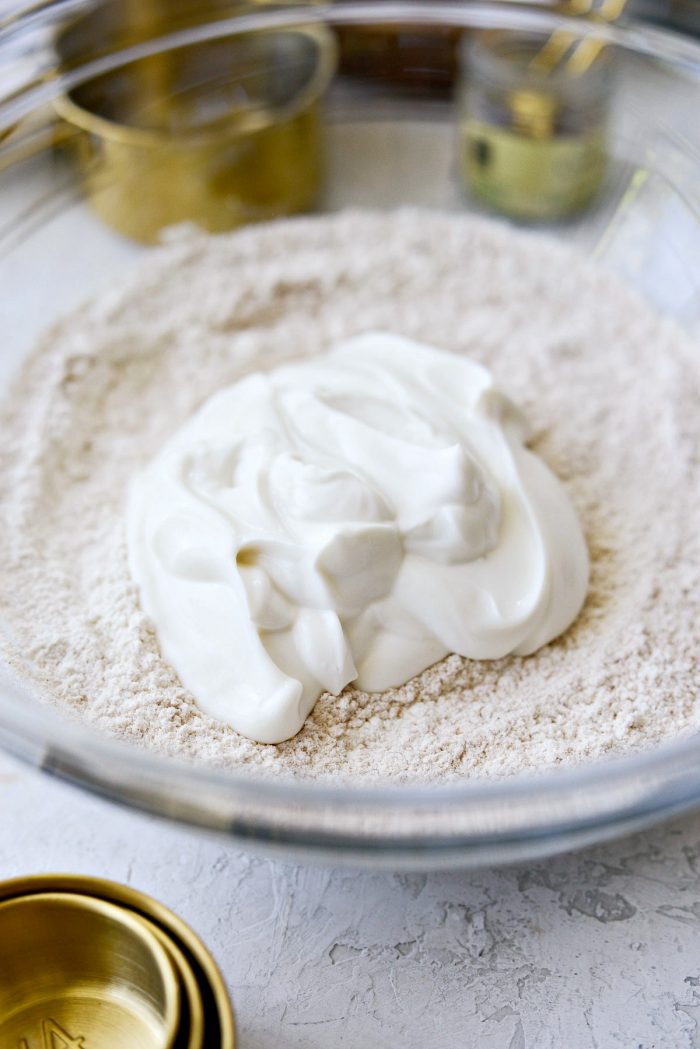 Add the vanilla yogurt to the bowl.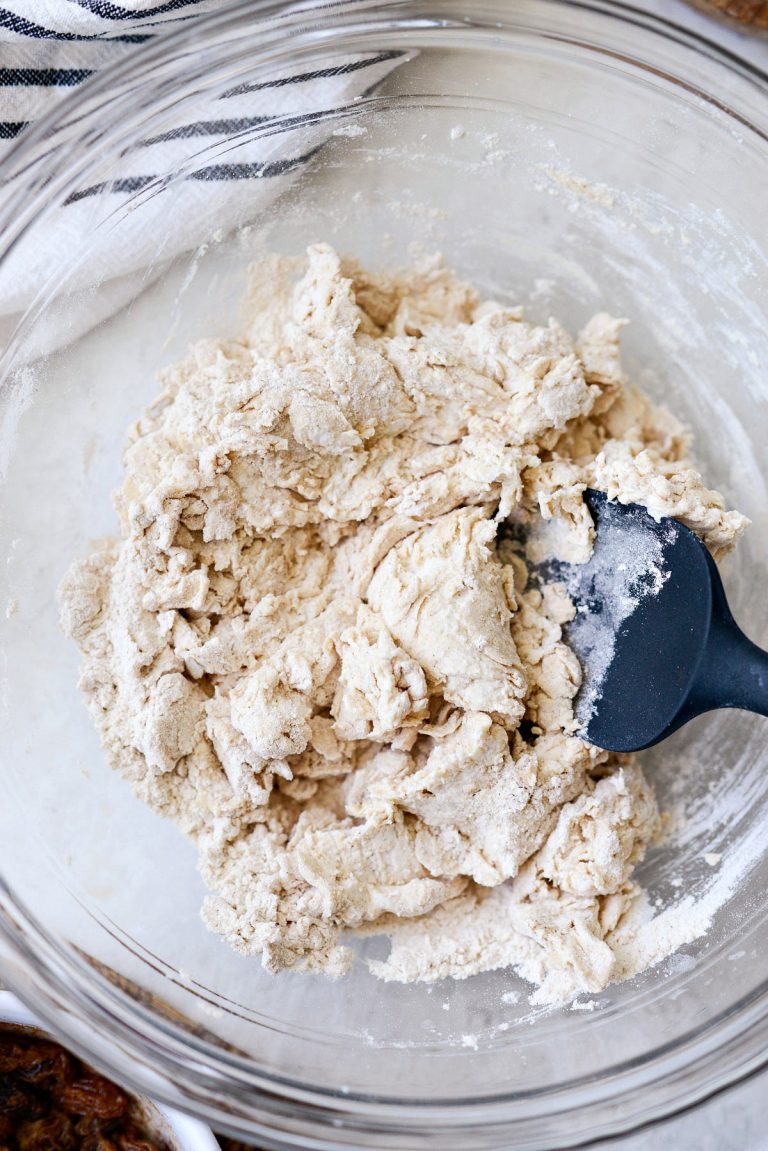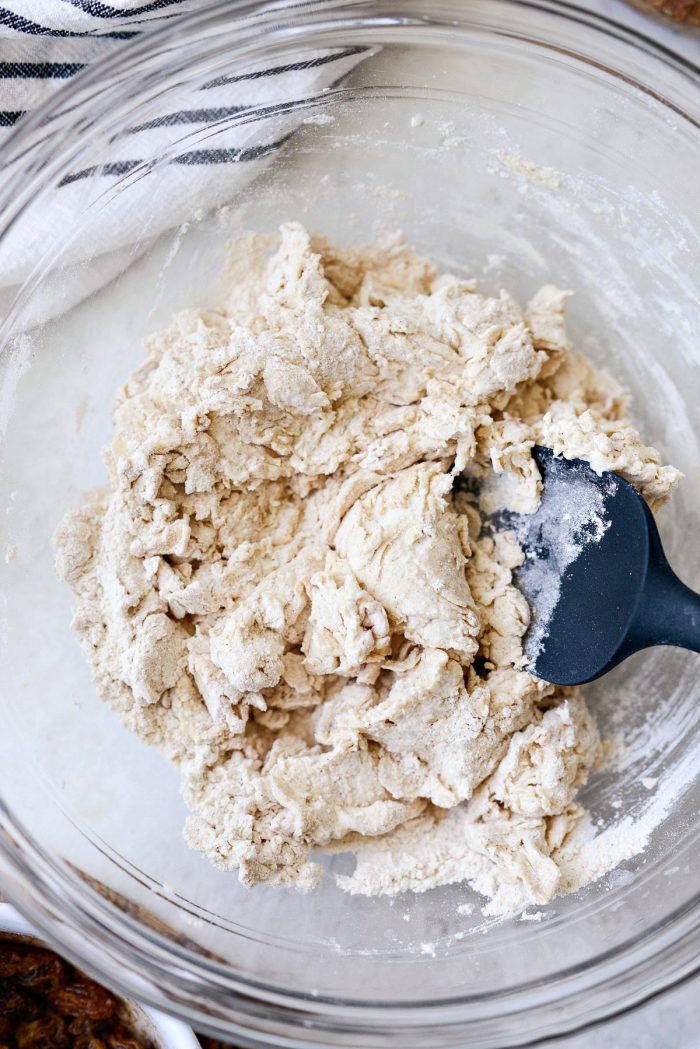 Stir until just combined.
Grab the raisins. They should have soaked and look a little more plump.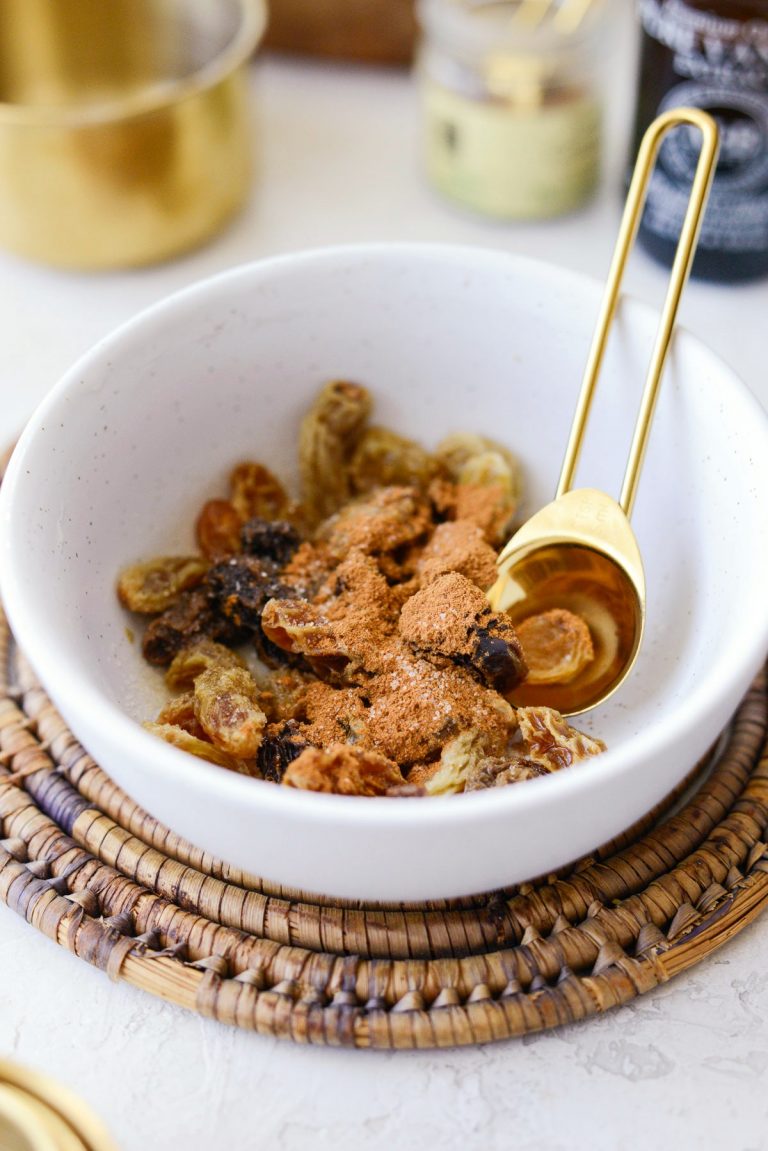 Drain off all the water and add 1 teaspoon sugar and the remaining 1/2 teaspoon of cinnamon.
Again, stir to combine.
Add the raisins to the dough and using a rubber spatula, mix until they are throughout the dough.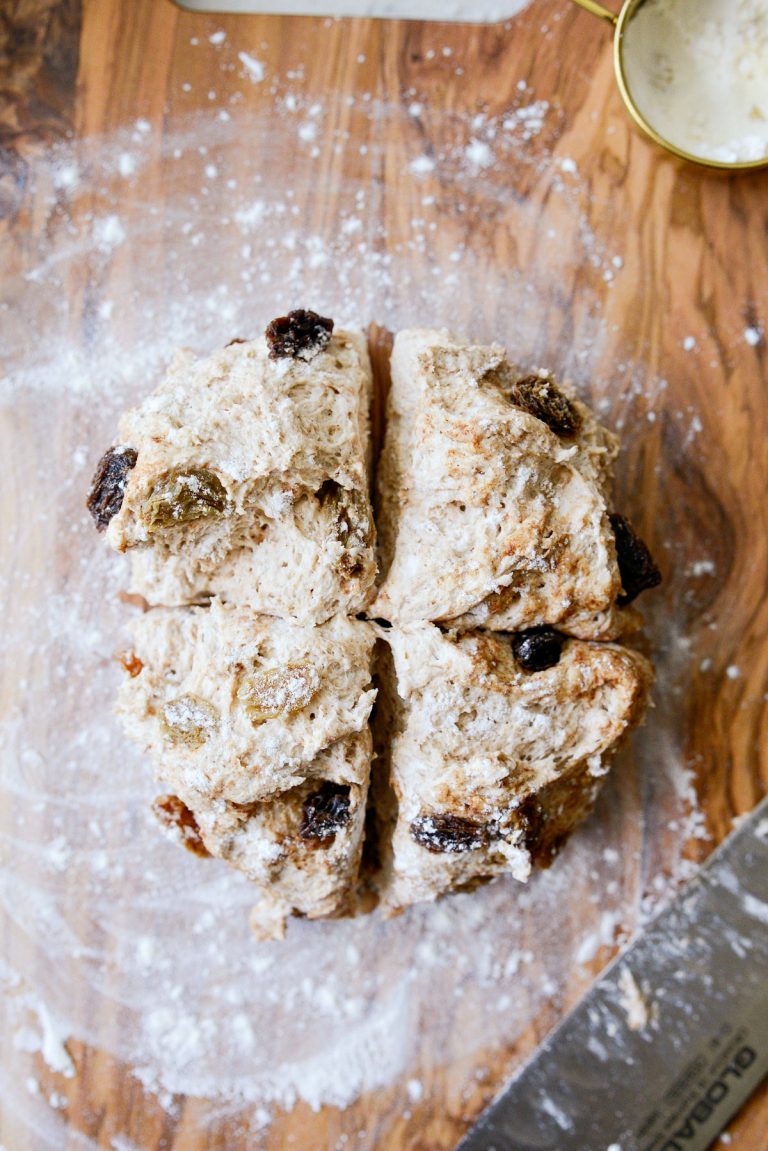 Turn the dough out onto a floured surface and divide into four equal portions. This dough will be sticky, so have a small dish of flour on hand.
Lightly roll each ball into a little flour.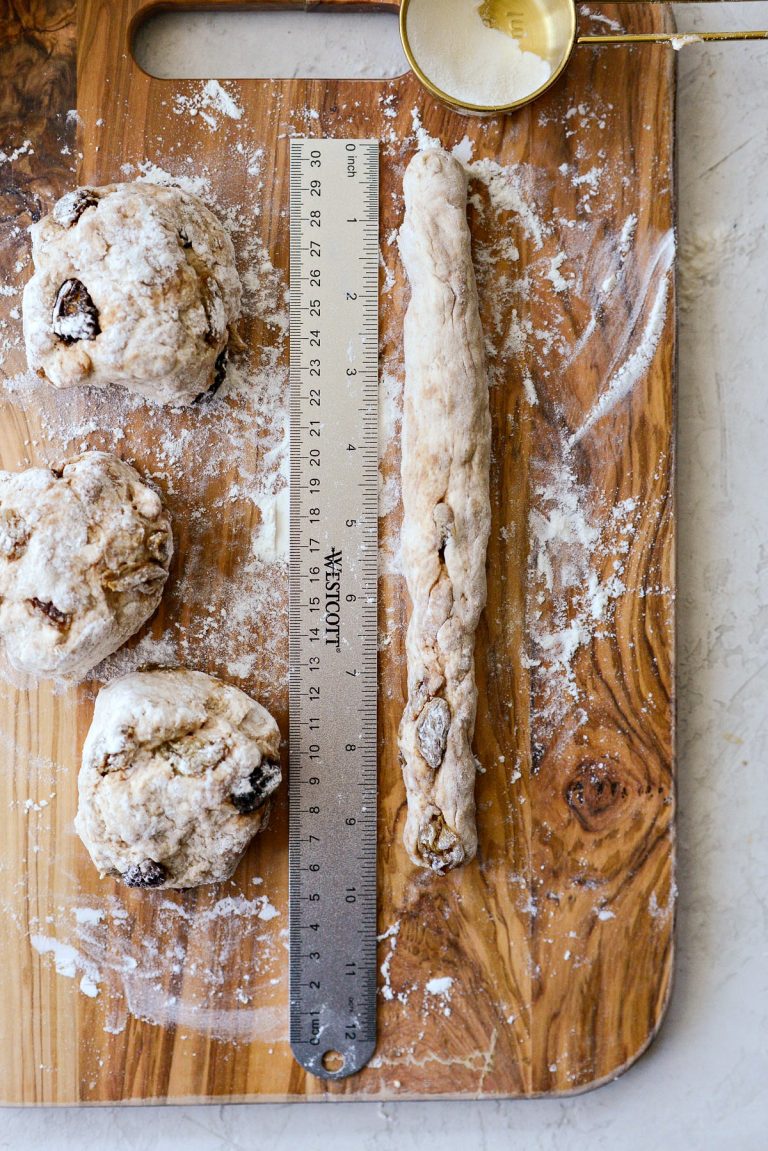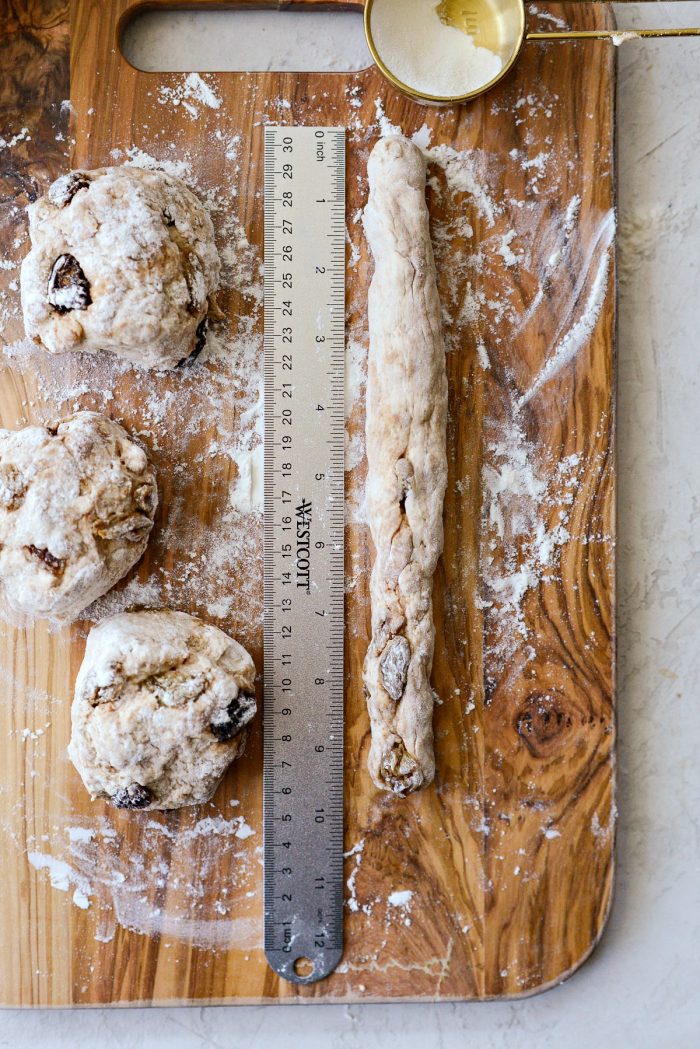 Then with lightly floured hands, roll one piece of dough into a 10-inch rope.
Connect the ends, pinching together to hold.
Repeat with the remaining portions of dough.
Brush the tops and sides with the egg wash.
Preheat your air fryer to 300°.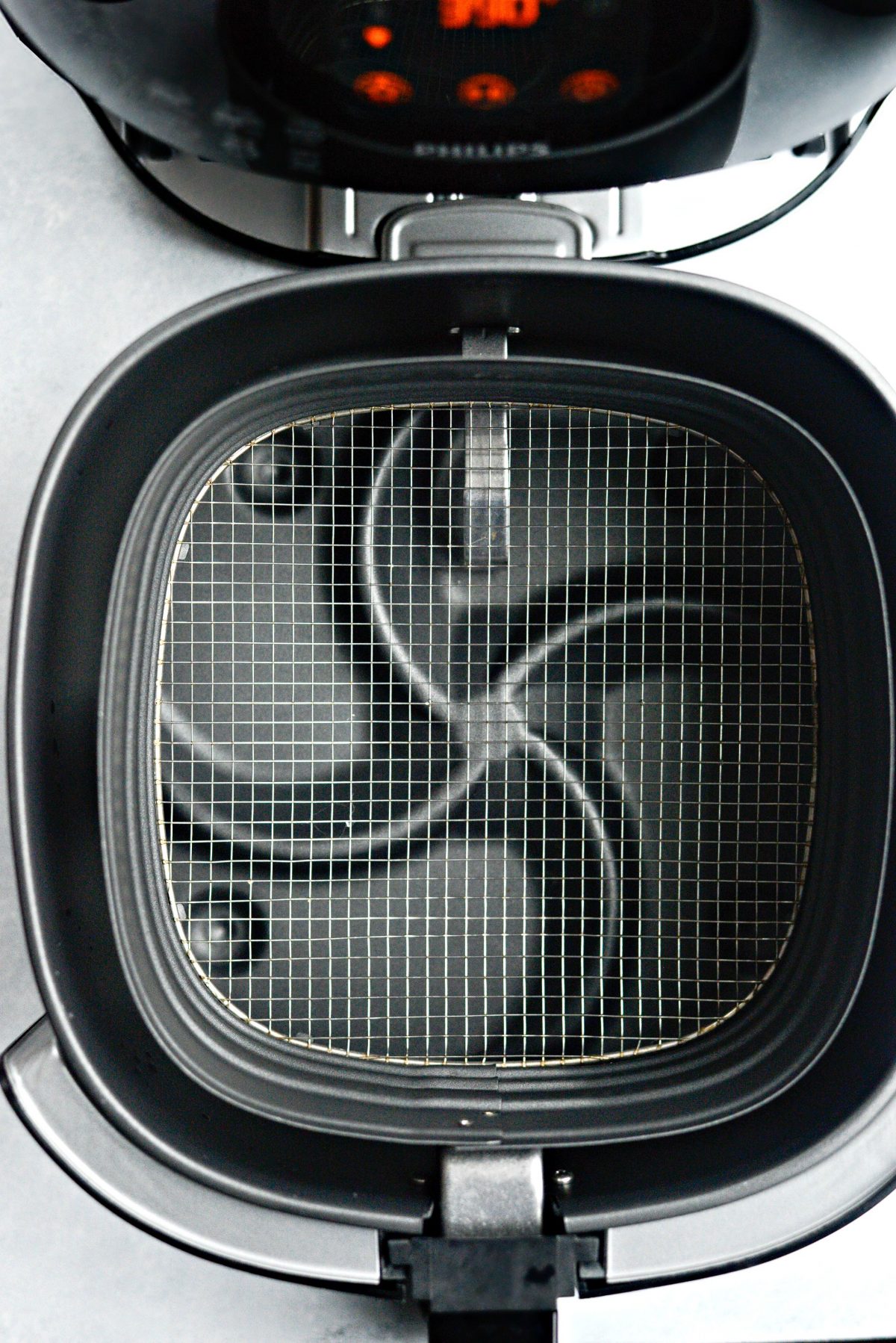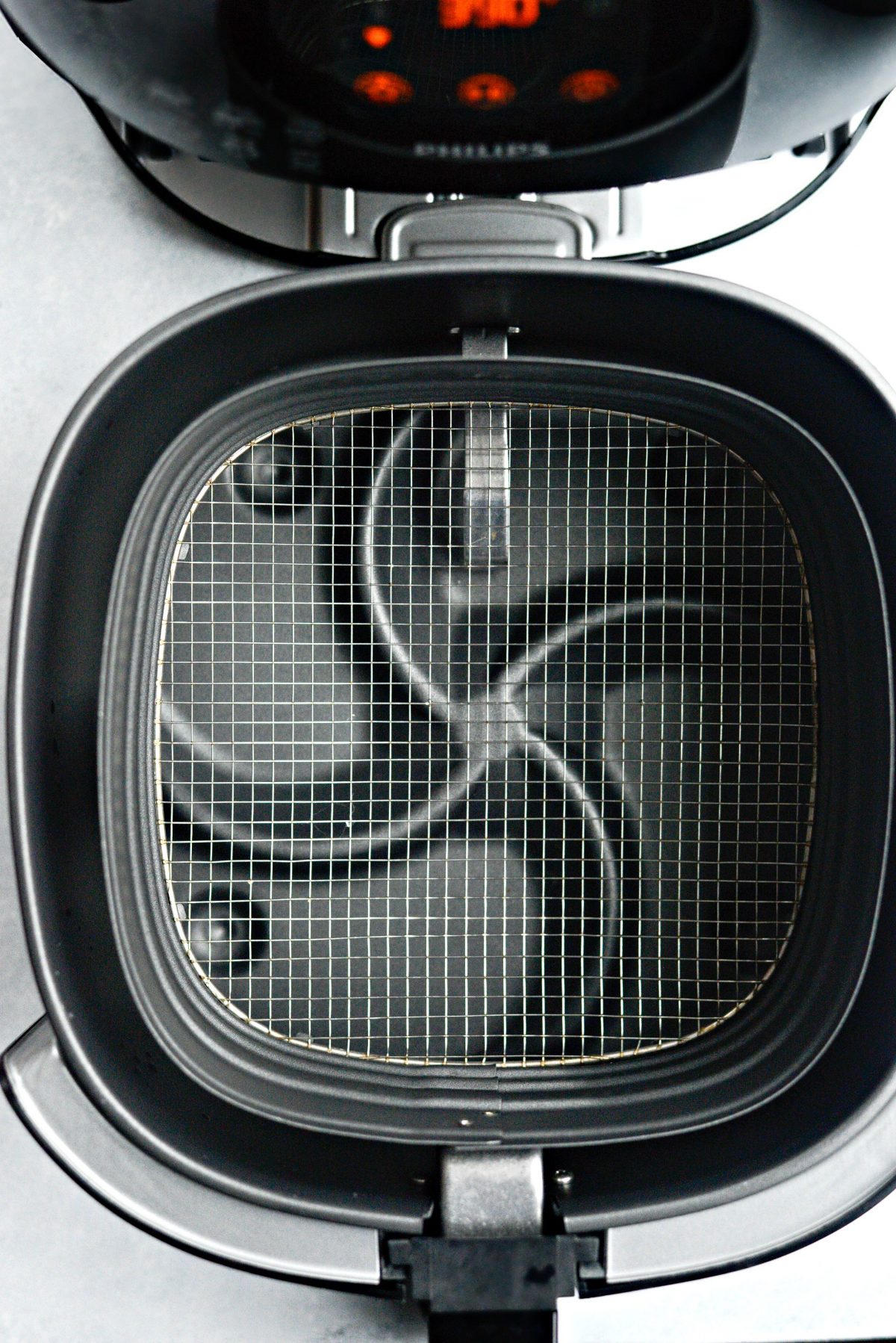 What Is Air Frying?
An air fryer is a counter top appliance that requires less oil (anything from a few spritz to 1 tablespoon) yet produces crispy food that rivals most deep fried foods. By using circulating hot air, it moves at a high speed so the food tends to cook in a fraction of the time.
There are a bunch of different makes and models of air fryers. My husband did the research (as he's known to do) and found this air fryer [affiliate] to be one of the best. But do your research and purchase one that fits your lifestyle.
How is Air Frying Healthier?
Air frying is healthier because only a thin layer of oil coats the food and when the hot air comes in contact it will crisp. Saving you a ton of fat and calories (without sacrificing any flavor!) because food is not being submerged in a vat of hot oil.
Keep in mind, not all air fryers are equal. Some preheat and some do not. Some are smaller than others therefore you may need to work in smaller batches to air fry.
For more Air Fryer recipes, click here for my growing collection.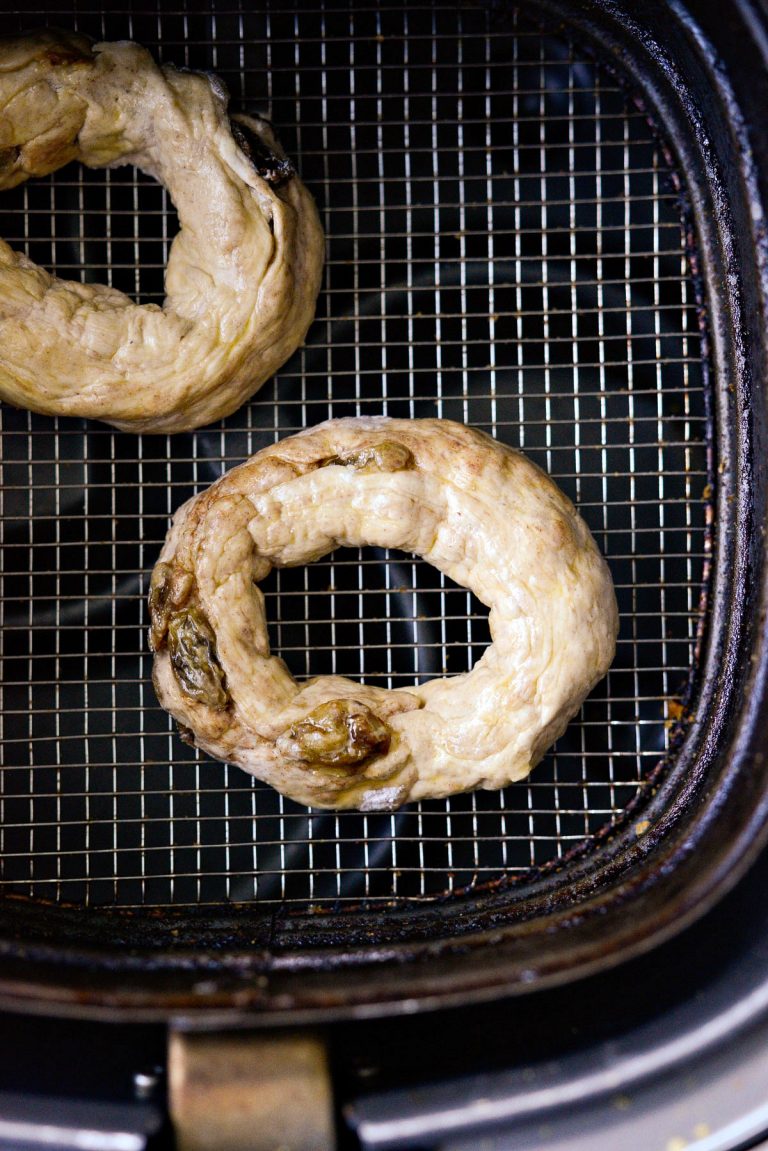 Working in batches, add 2 of the bagels into your preheated air fryer. Air fry for 12 minutes or until golden brown.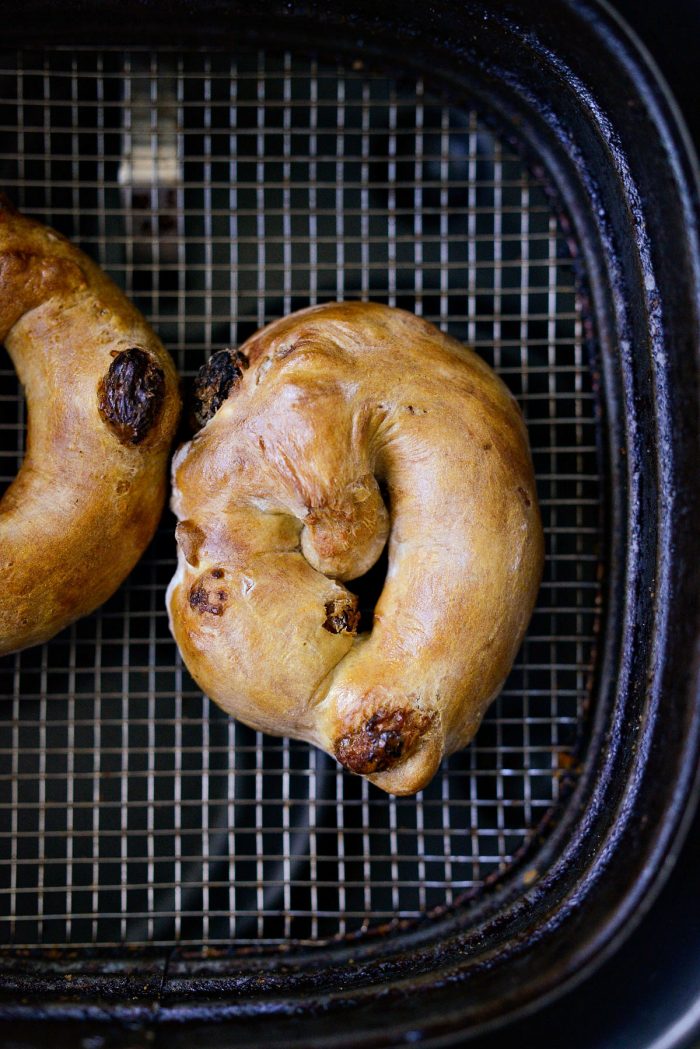 Perfection. Repeat with the remaining two bagels.
Can't always guarantee the outcome of the shape of your bagels, but these ones are pretty darn adorable.
How To Toast A Bagel In Your Air Fryer:
Use a serrated knife to slice the bagel in half horizontally.
Increase the heat of your air fryer to 360°.
Swipe the cut side with butter (or if using cream cheese, lightly spray with olive oil instead or omit this step) and pop the two halves into your preheated air fryer.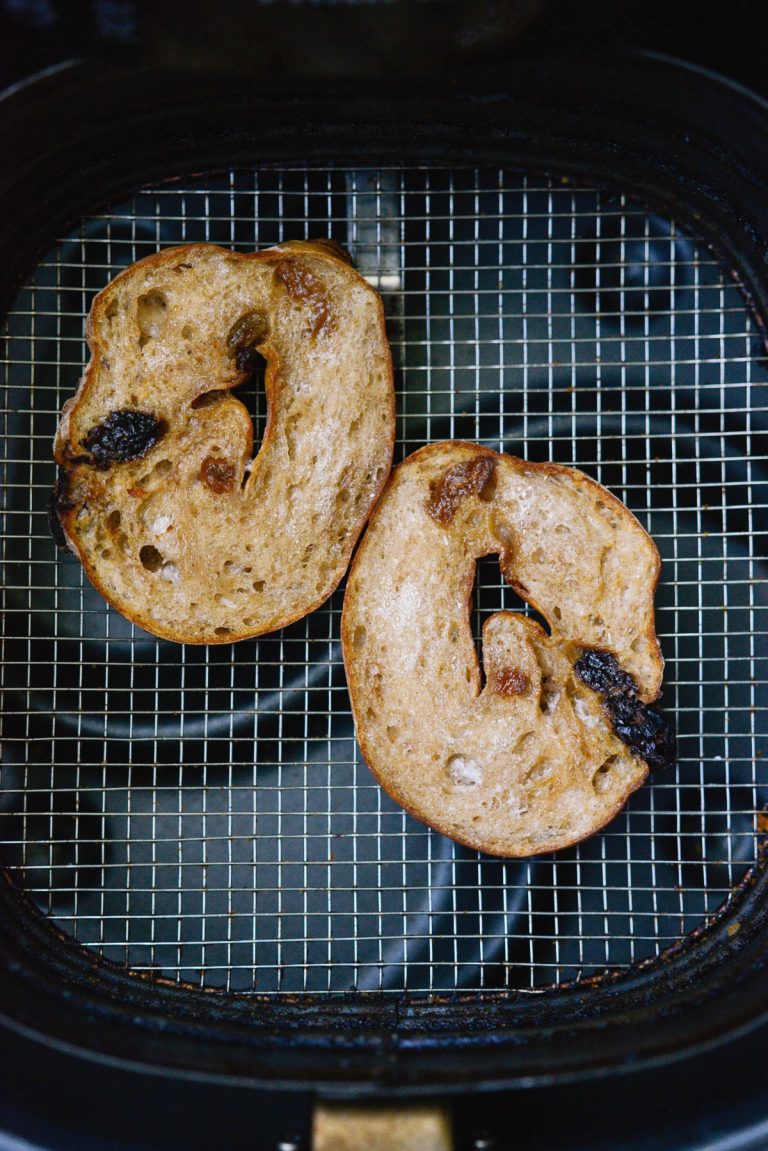 Air fry for 2 to 4 minutes or until desired toasty-ness.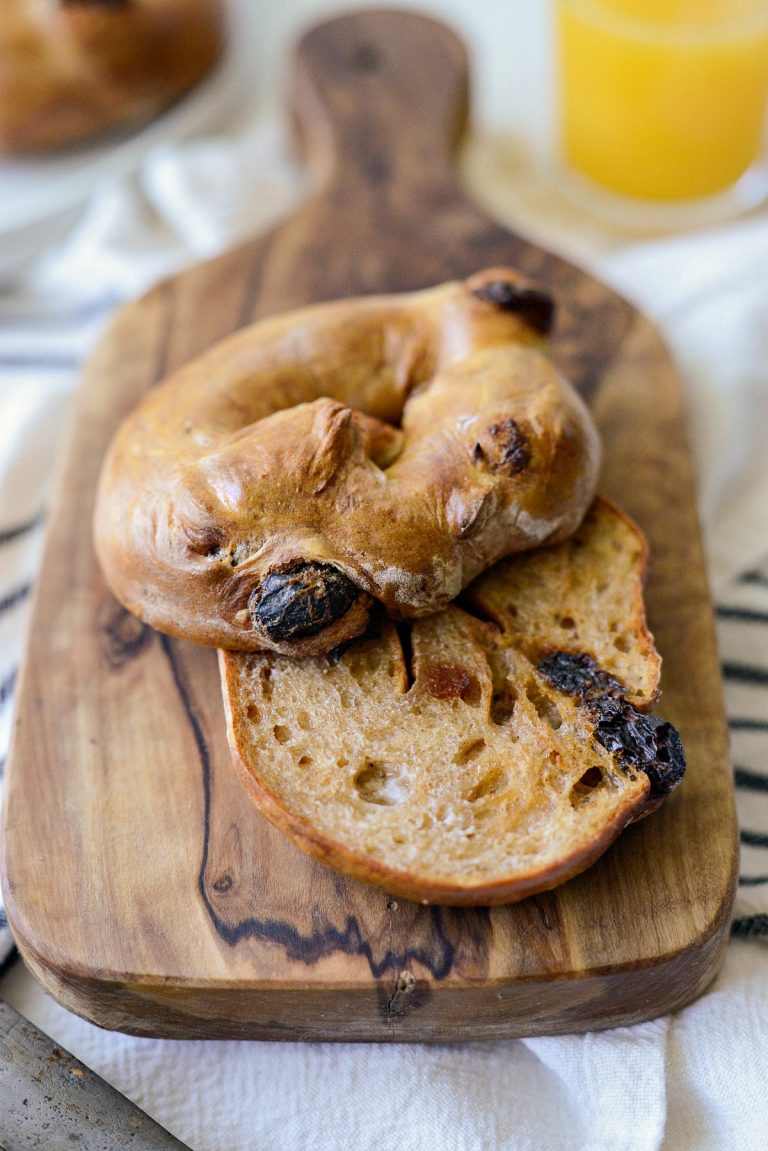 Serve and prepare to fall in love.
Not overly sweet but the sweetness of the raisins is all you need.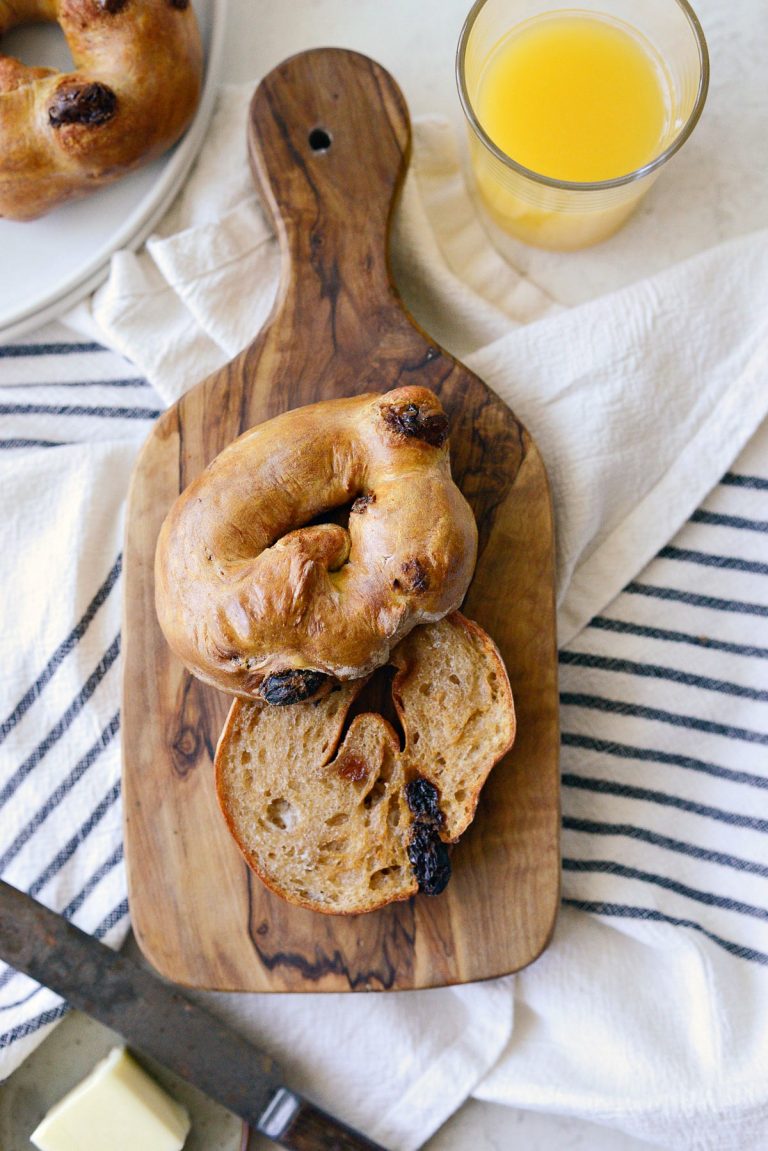 Enjoy! And if you give this Air Fryer Cinnamon Raisin Bagels recipe a try, let me know! Snap a photo and tag me on twitter or instagram!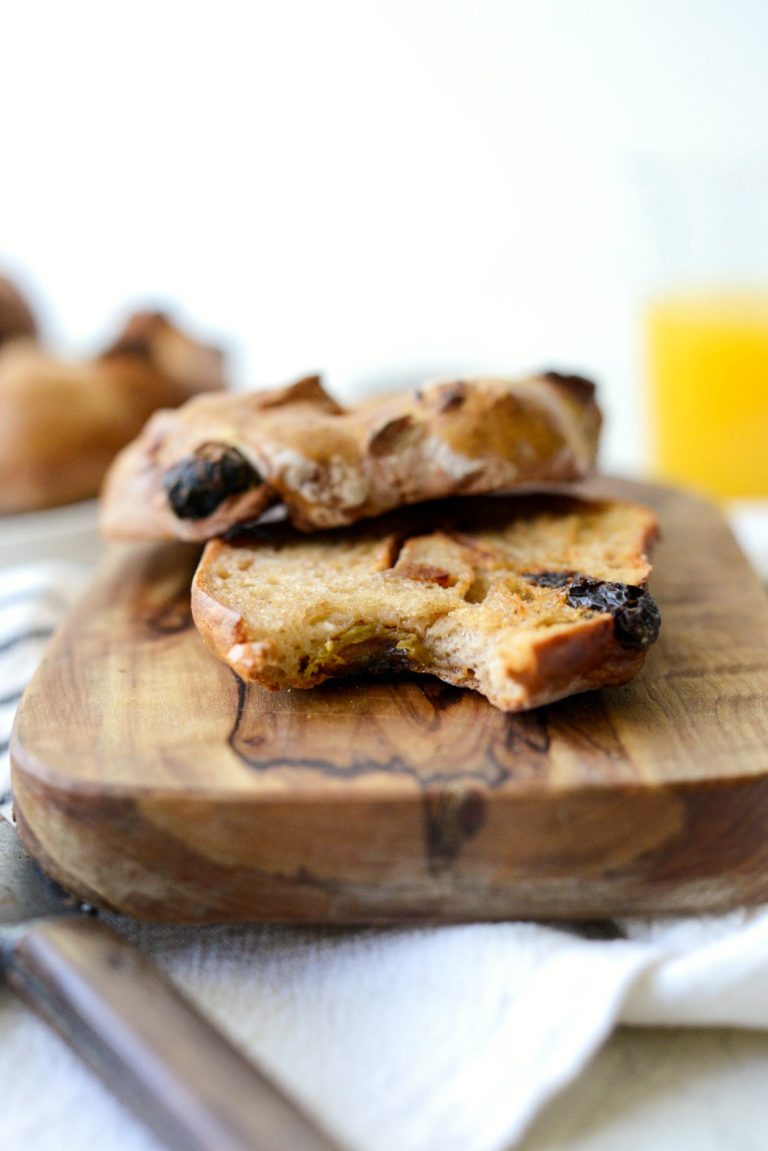 This post may contain affiliate links.
Buy the Cookbook: Simply Scratch : 120 Wholesome Homemade Recipes Made Easy Now available on Amazon »
THANK YOU in advance for your support!