This No-Churn Pistachio Ice Cream is lusciously creamy and nutty. In this recipe, whipped cream and sweetened condensed milk is combined with pistachio butter and vanilla for a simple, delicious ice cream.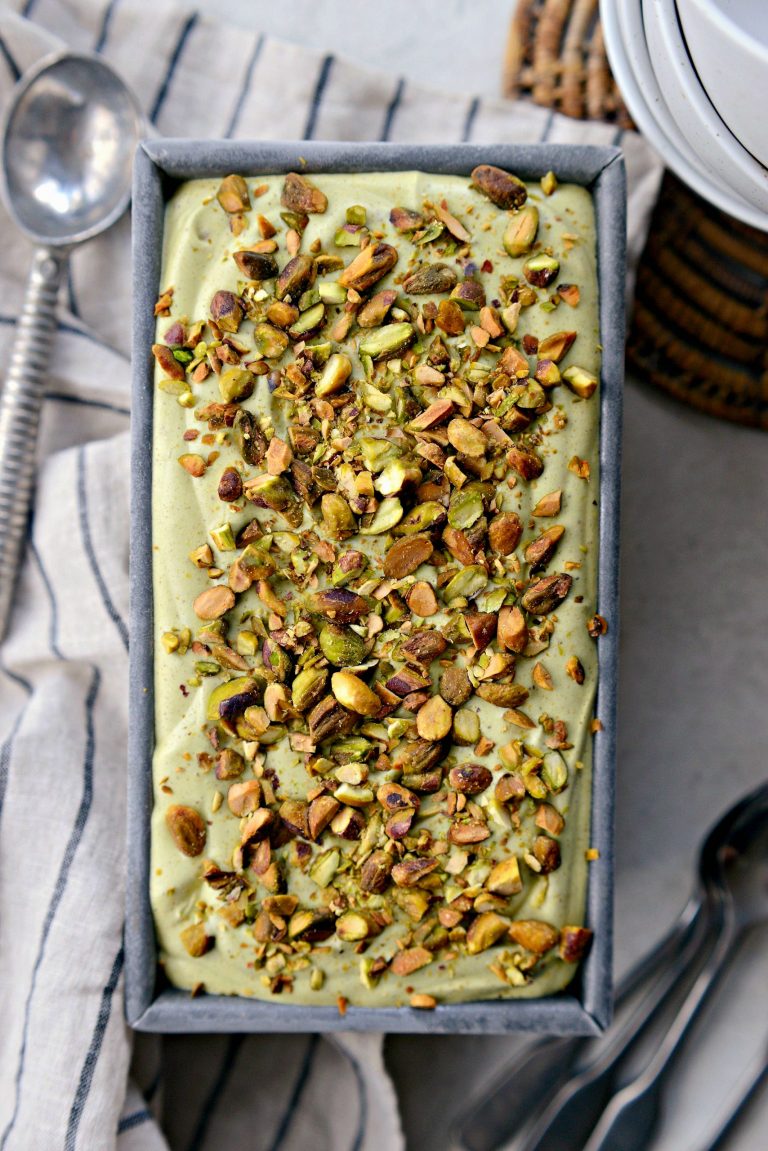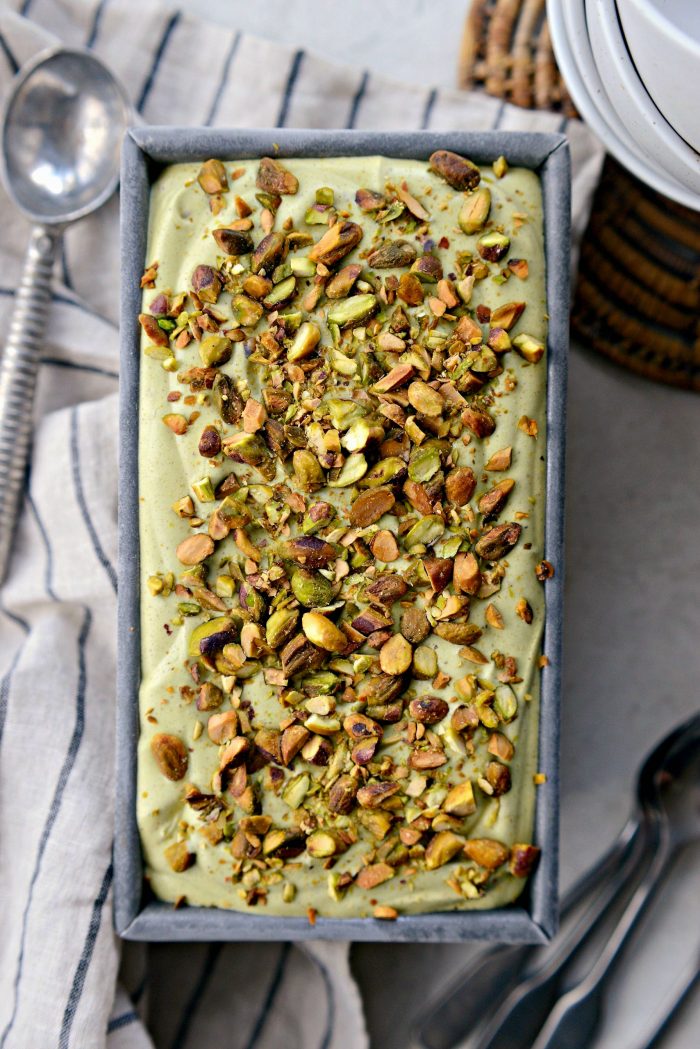 It's Friday and I think we all could use an easy treat in the form of ice cream.
Never in my life have I ever had pistachio ice cream until this moment.
Yes, it's true. Why? I have no idea and I could kick myself for all the wasted years! Two things played into me making pistachio ice cream before ever trying it. 1) someone on Facebook reached out to me a few times asking and urging me to try it. 2) Then after making this cookie butter version over winter, I was instantly inspired to make a nut butter version. Because of these two things this no-churn pistachio ice cream was born. #fate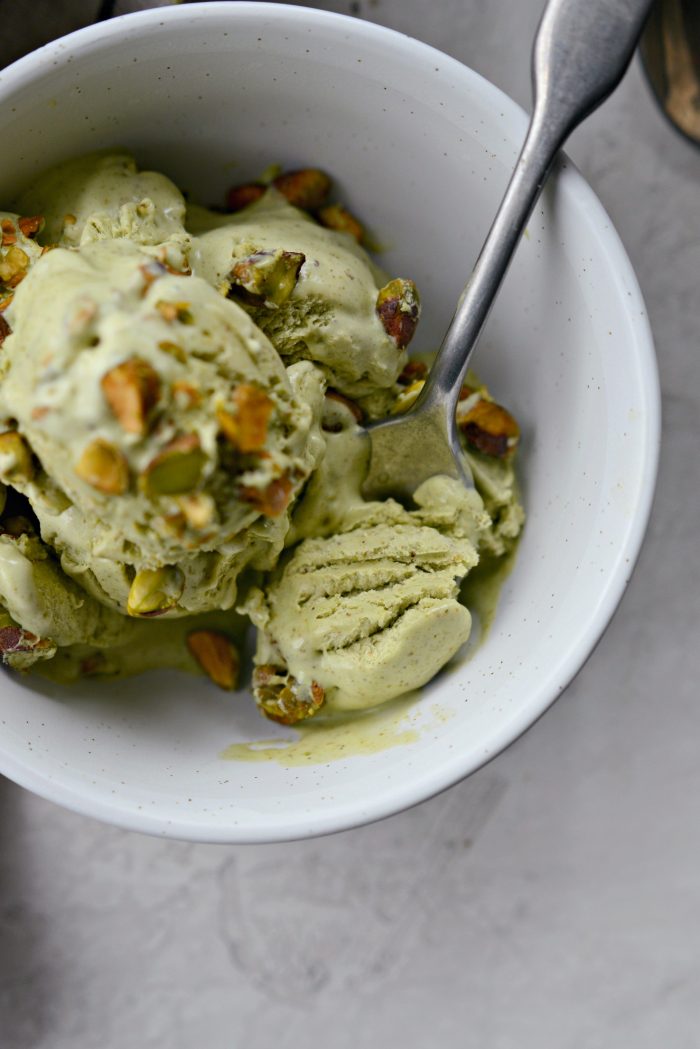 Luxuriously creamy and deliciously nutty and the prettiest shade of green. I'm officially in love and a forever a pistachio ice cream fan.
To Make This No Churn Pistachio Ice Cream You Will Need:
lightly salted shelled pistachios, plus more for topping or mixing into the ice cream
sweetened condensed milk
pure vanilla extract
heavy whipping cream
I'm officially the biggest fan of no-churn ice cream. It's incredibly easy and ridiculously creamy. Besides this pistachio version, I've made the aforementioned Belgium cookie butter version. However, more to come. Send me your requests!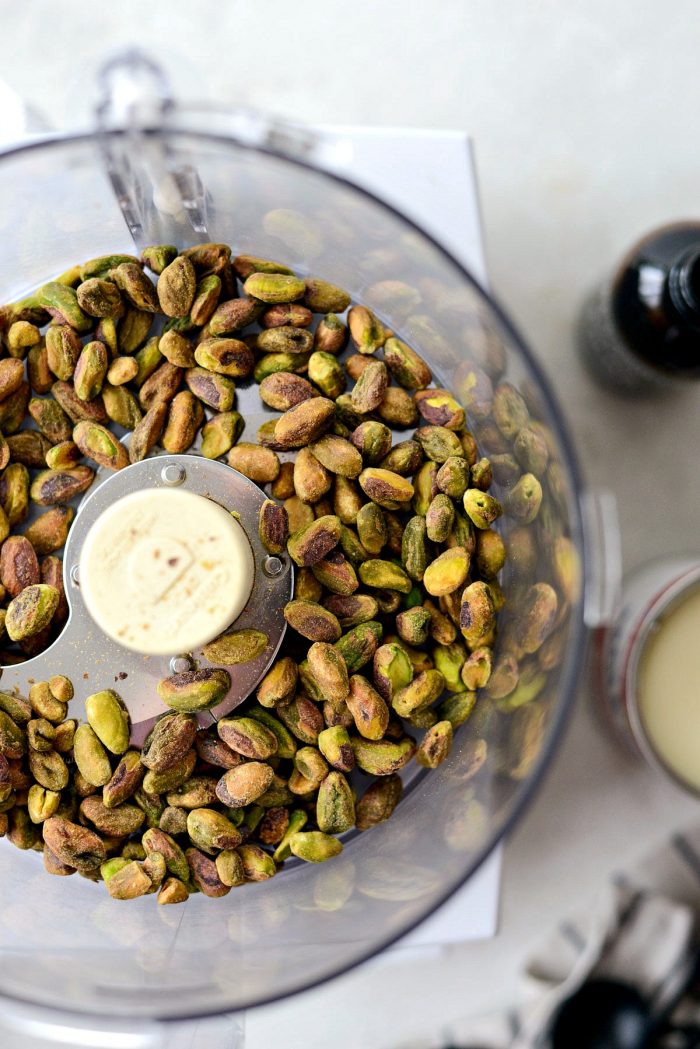 In the bowl of your food processor, add 1 cup of lightly salted shelled pistachios.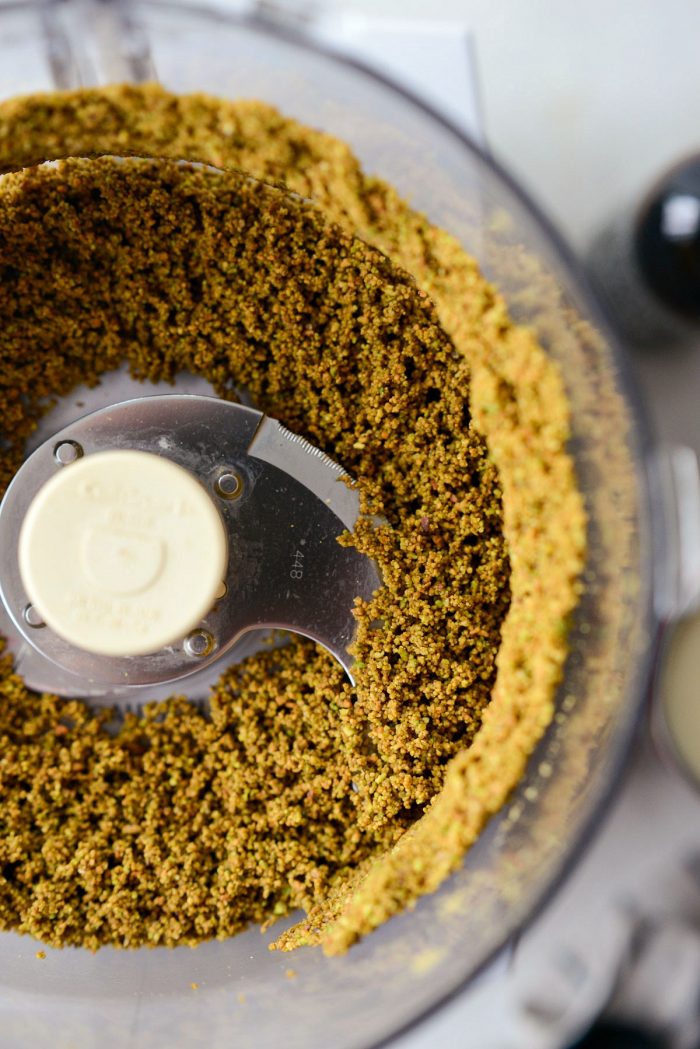 Secure the lid and process. At first, it will be crumbly.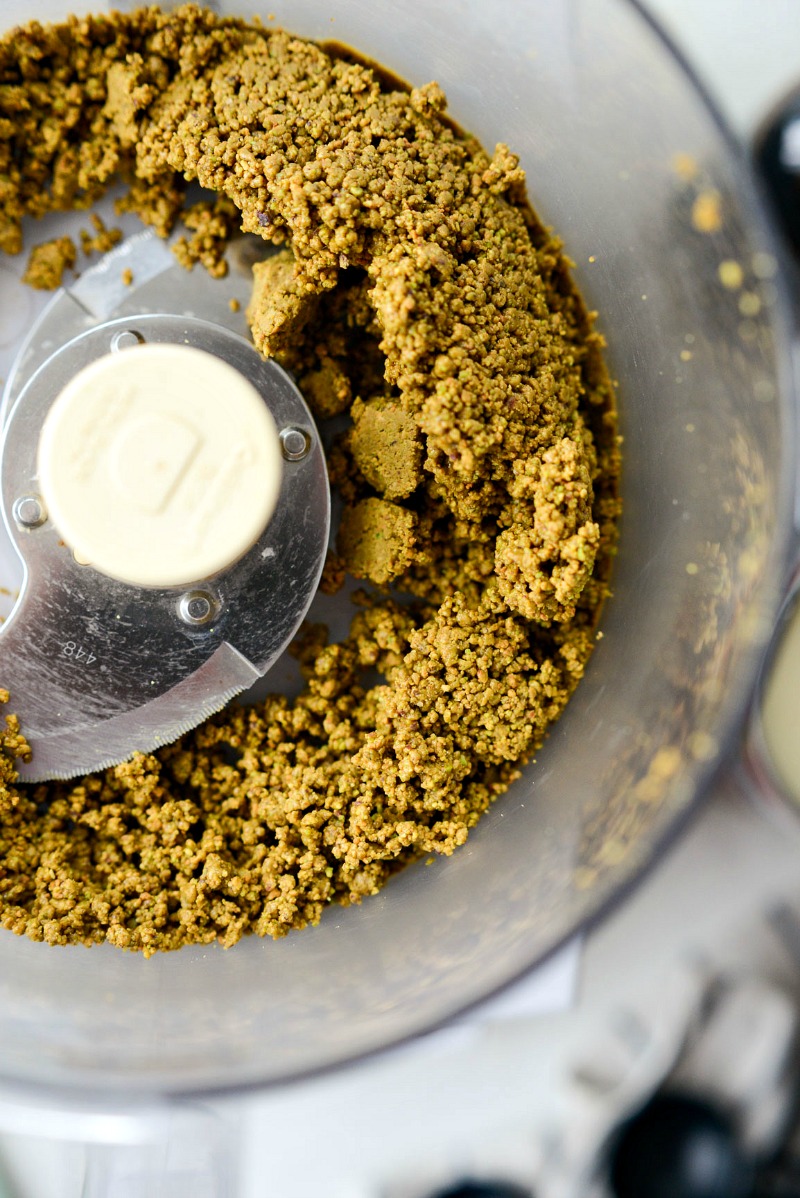 And then you will see it starting to come together.
Scrape down the sides as you go. Even if it forms a tight ball, keep going.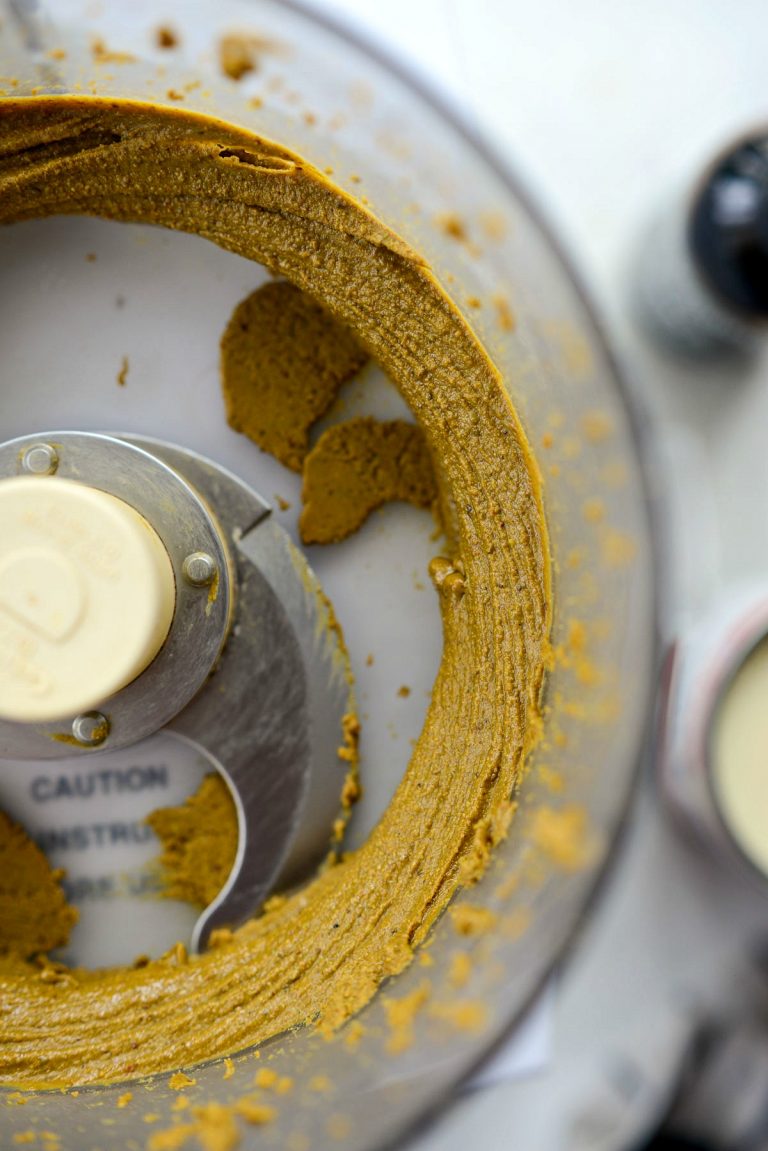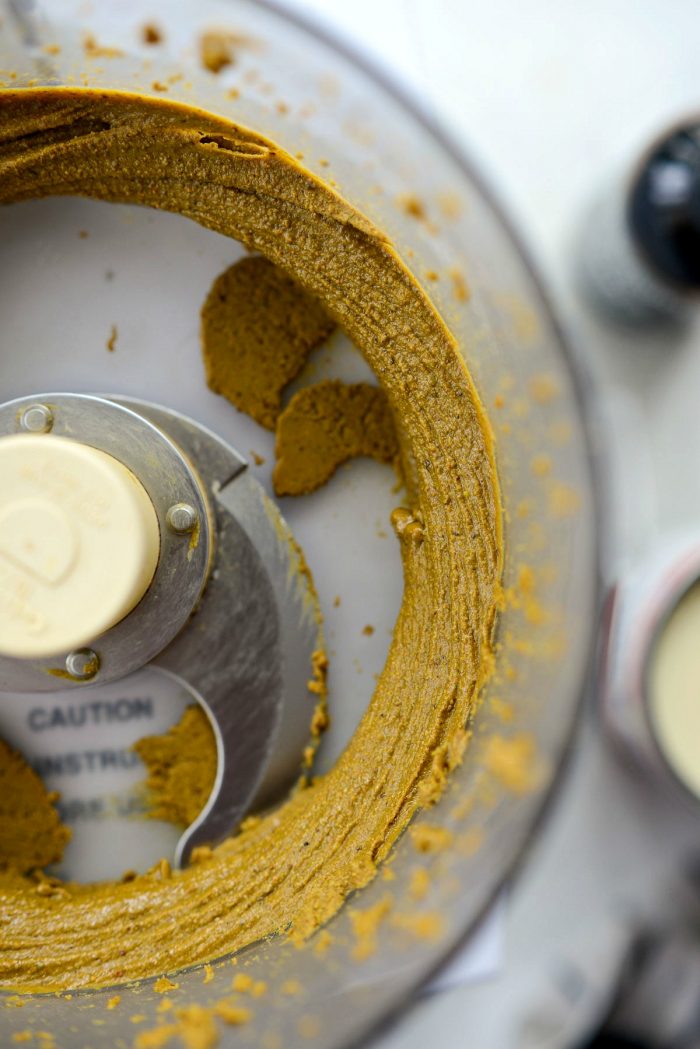 Eventually, the oils will smooth out the pistachio butter even more.
1 cup pistachios equals about 1/2 cup pistachio butter. Which is the perfect amount for this recipe.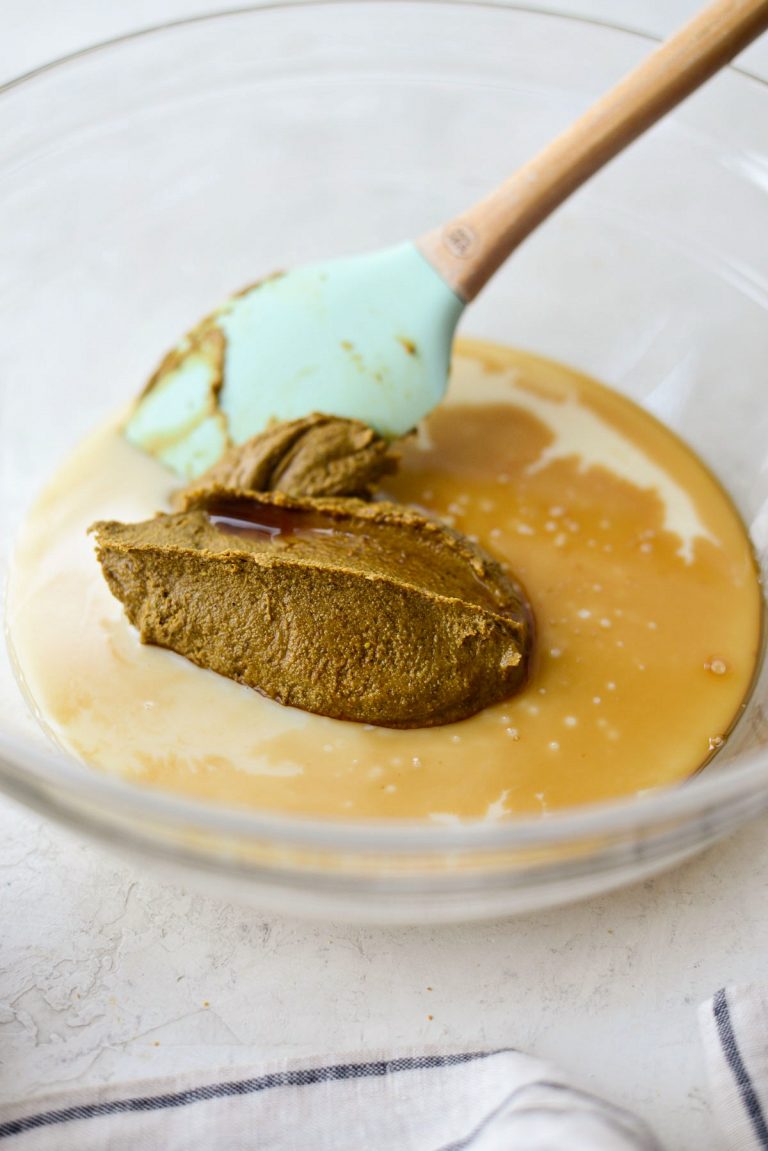 In a large mixing bowl, combine 1 (14 ounce) can sweetened condensed milk, 1 teaspoon vanilla extract and the pistachio butter.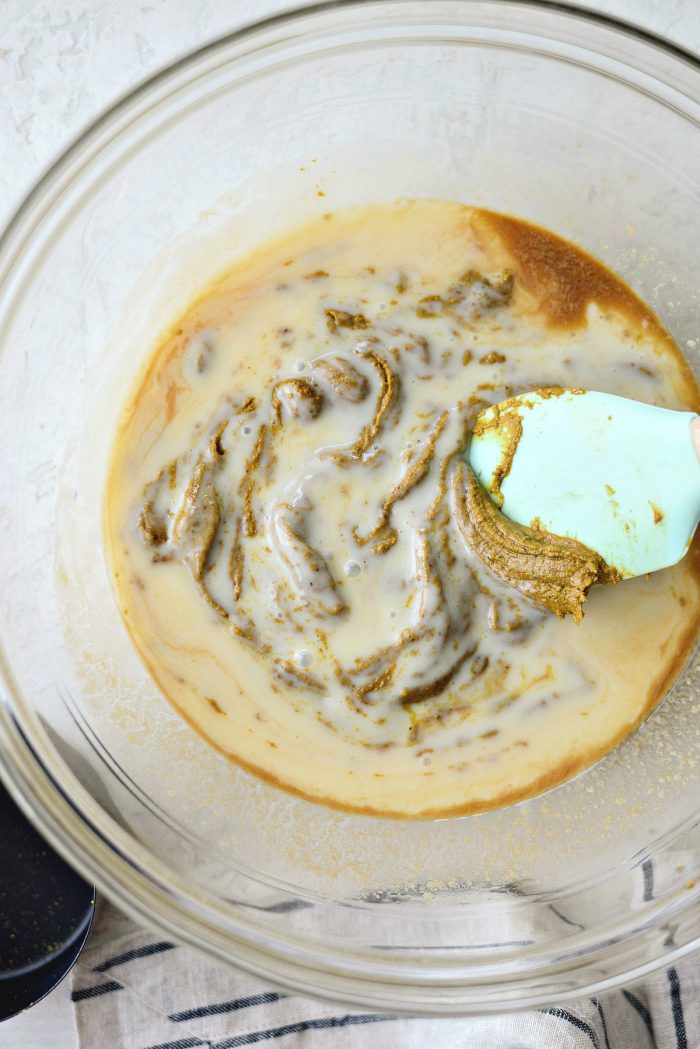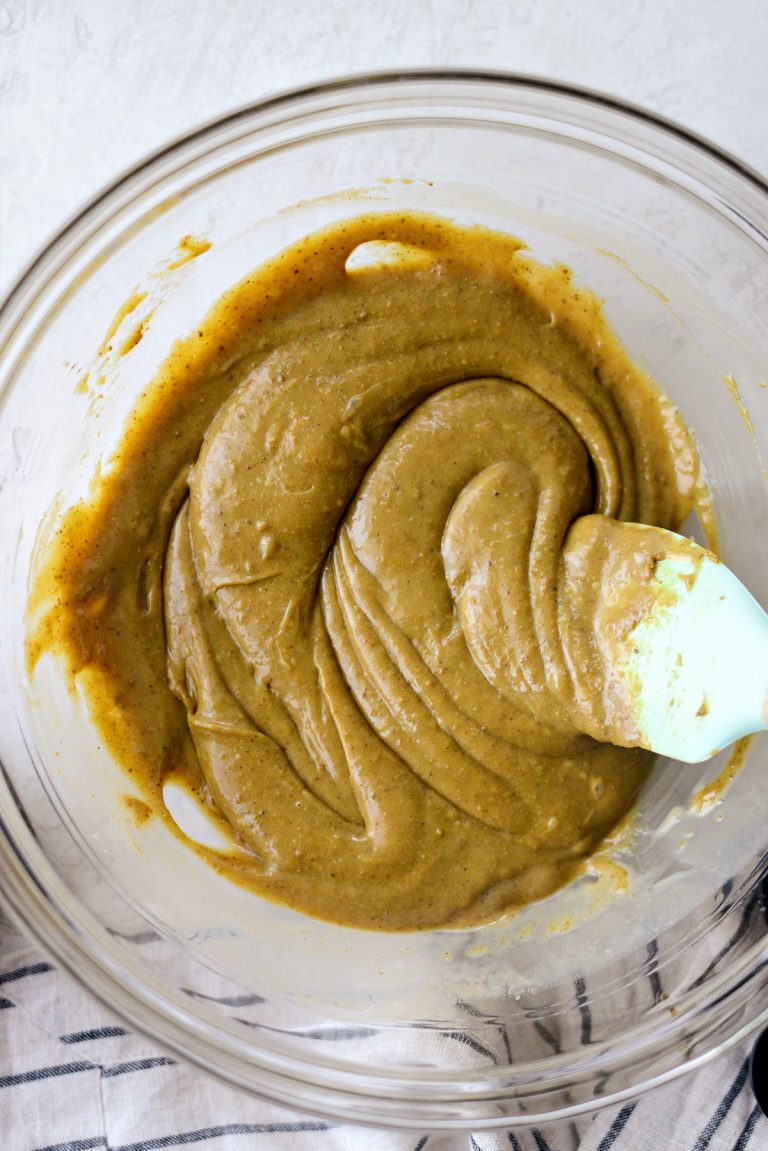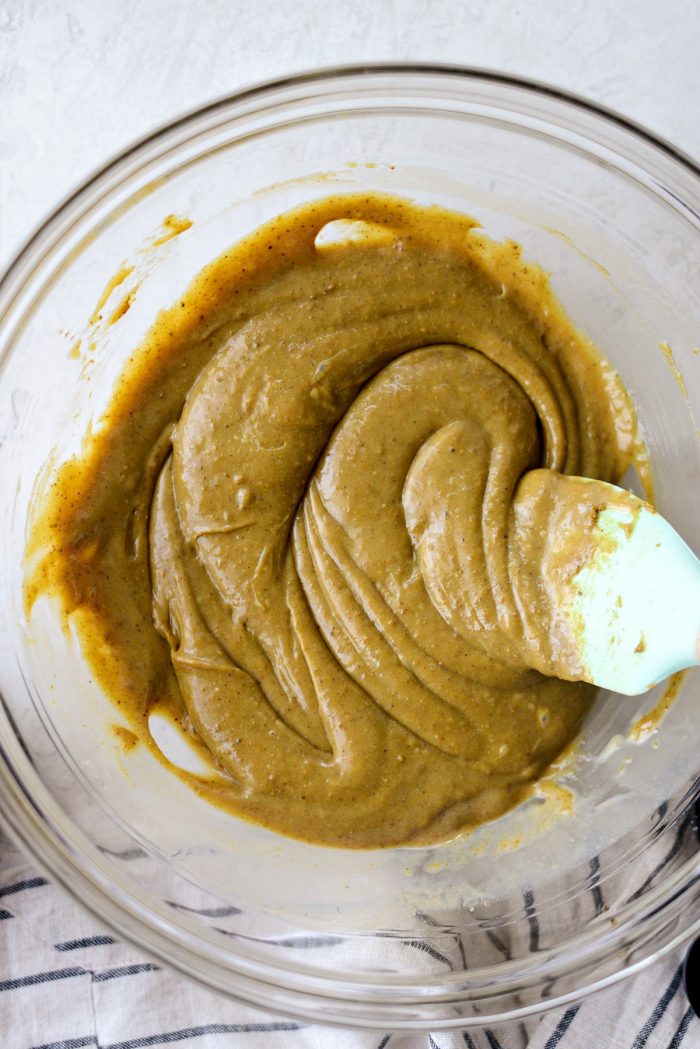 Stir until thoroughly combined.
In a separate bowl add 2 cups heavy whipping cream and using a handheld mixer, beat on high until stiff peaks form.
I like to pop my bowl into the freezer before making whipped cream. Doing this helps speed the process up all the while keeping the cream cold.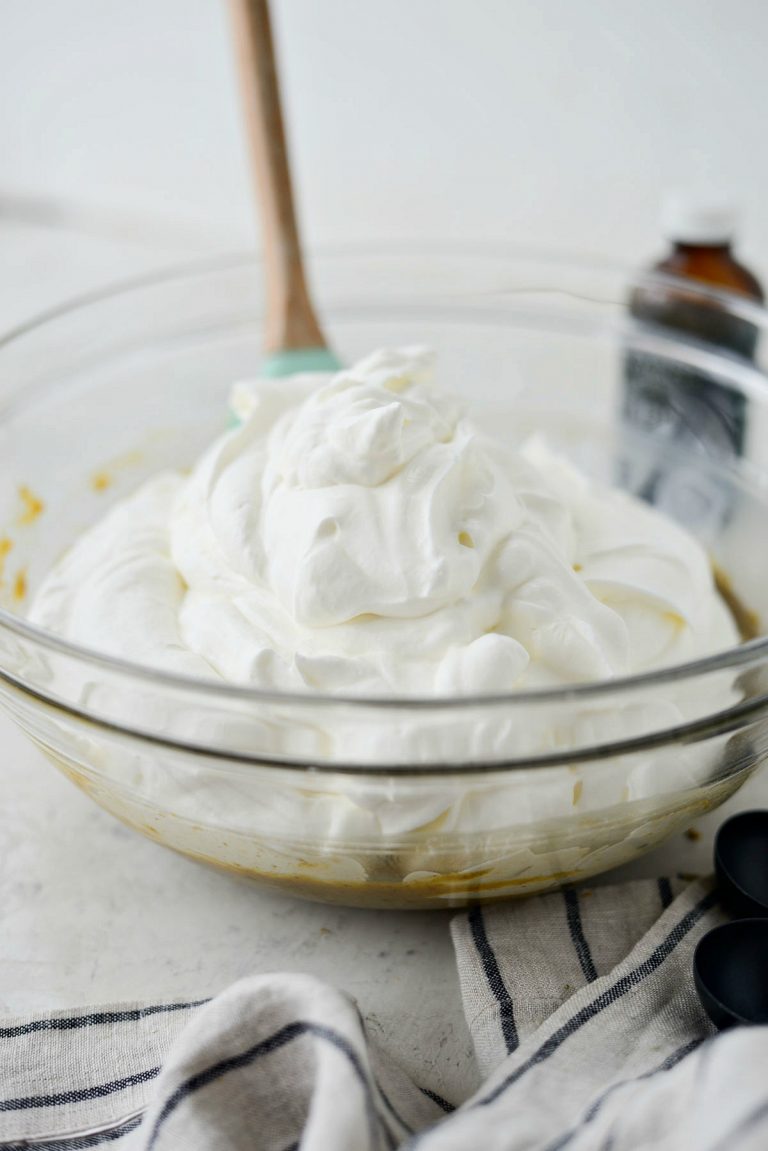 Transfer the whipped cream to the bowl with the pistachio mixture.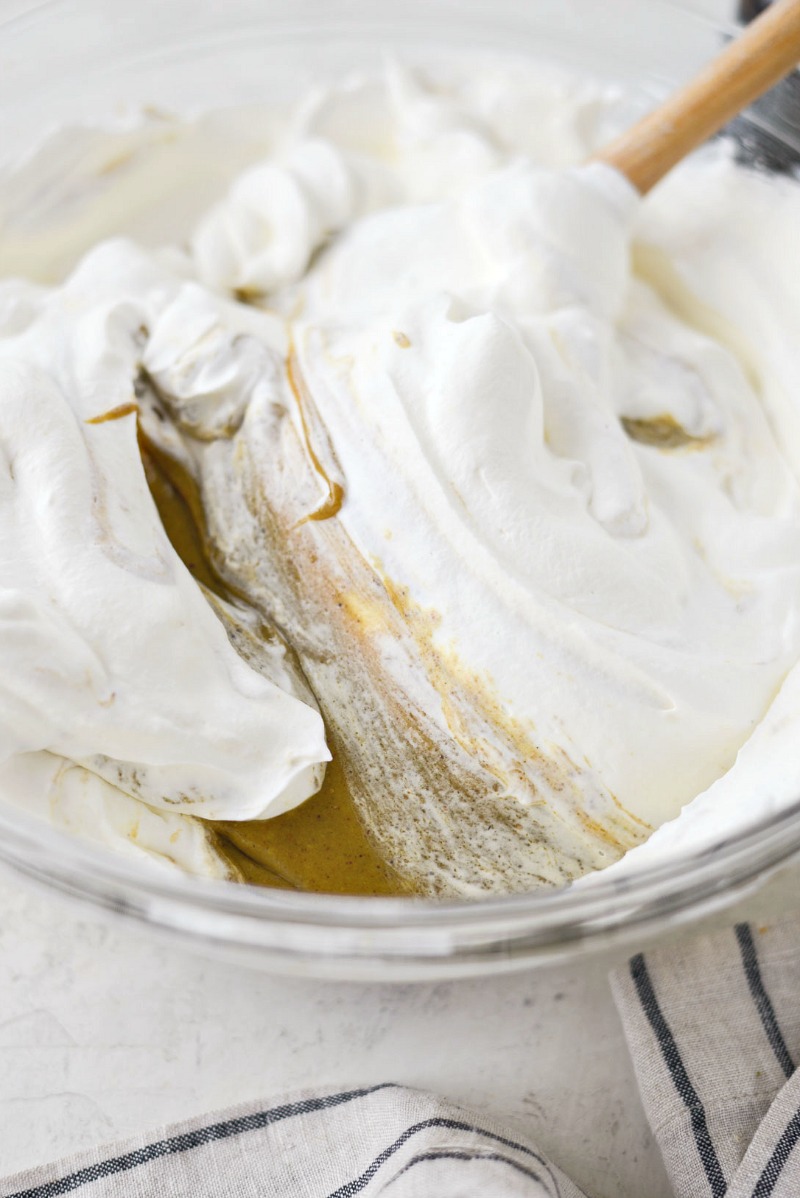 Using a large spatula, gently and carefully fold the two together using big sweeps until combined and no streaks remain.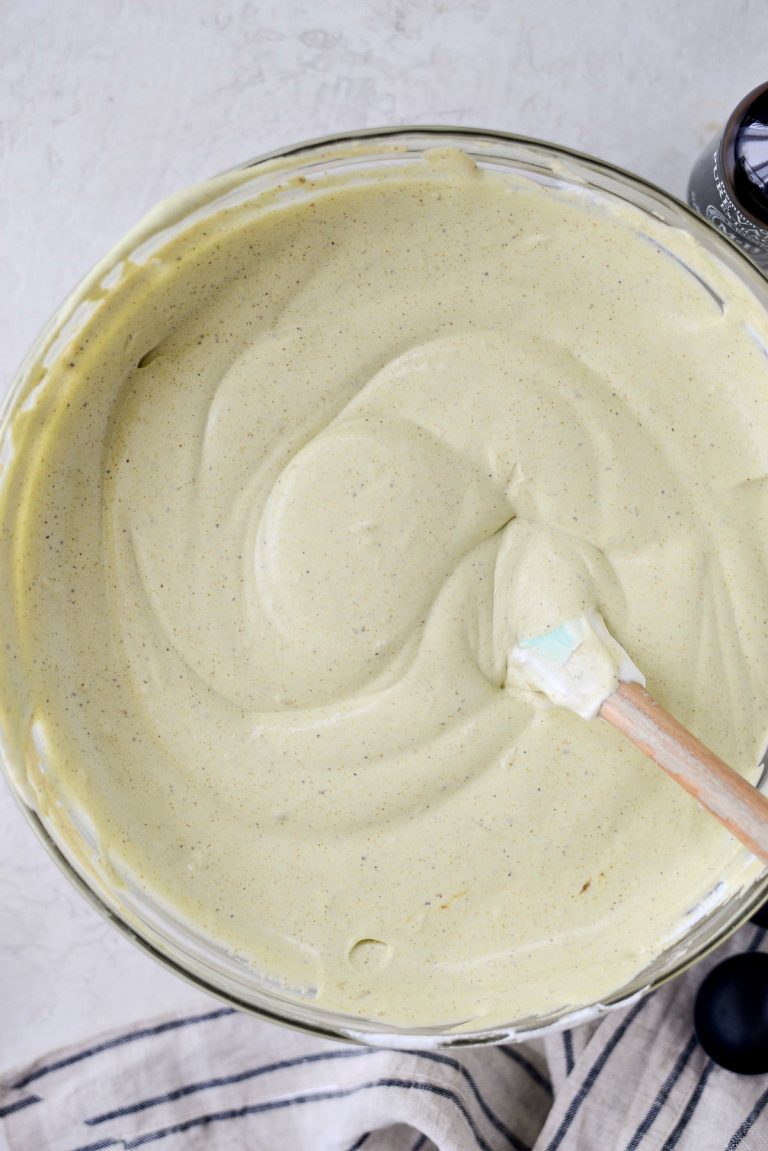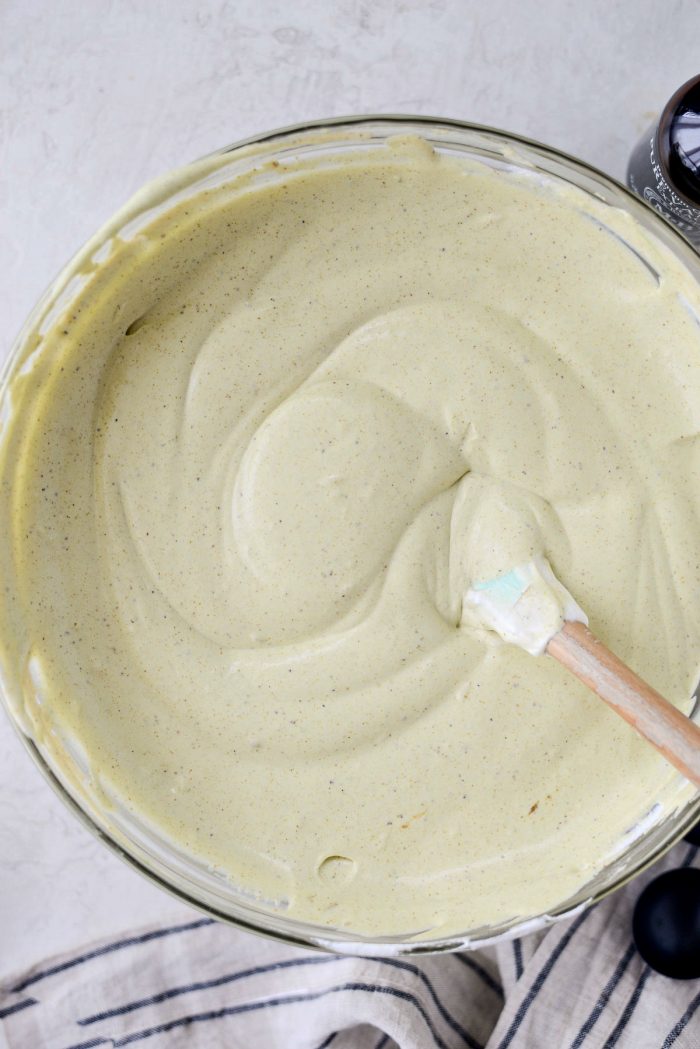 That's it! If you want more pistachio green color, add a moss green food coloring to the ice cream base.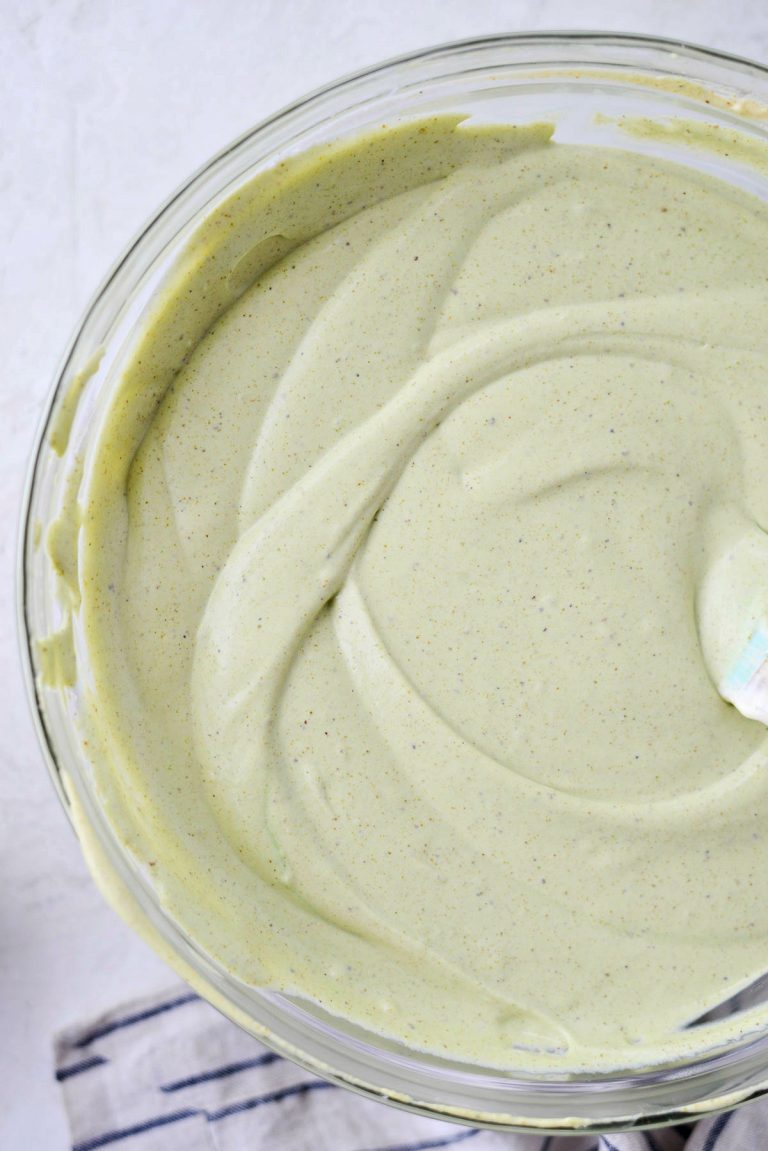 I combined green, blue, yellow and a little red until I got the color you see here.
This is optional.
If you don't like the idea of food coloring, simply omit this step. The color did deepen overnight fyi.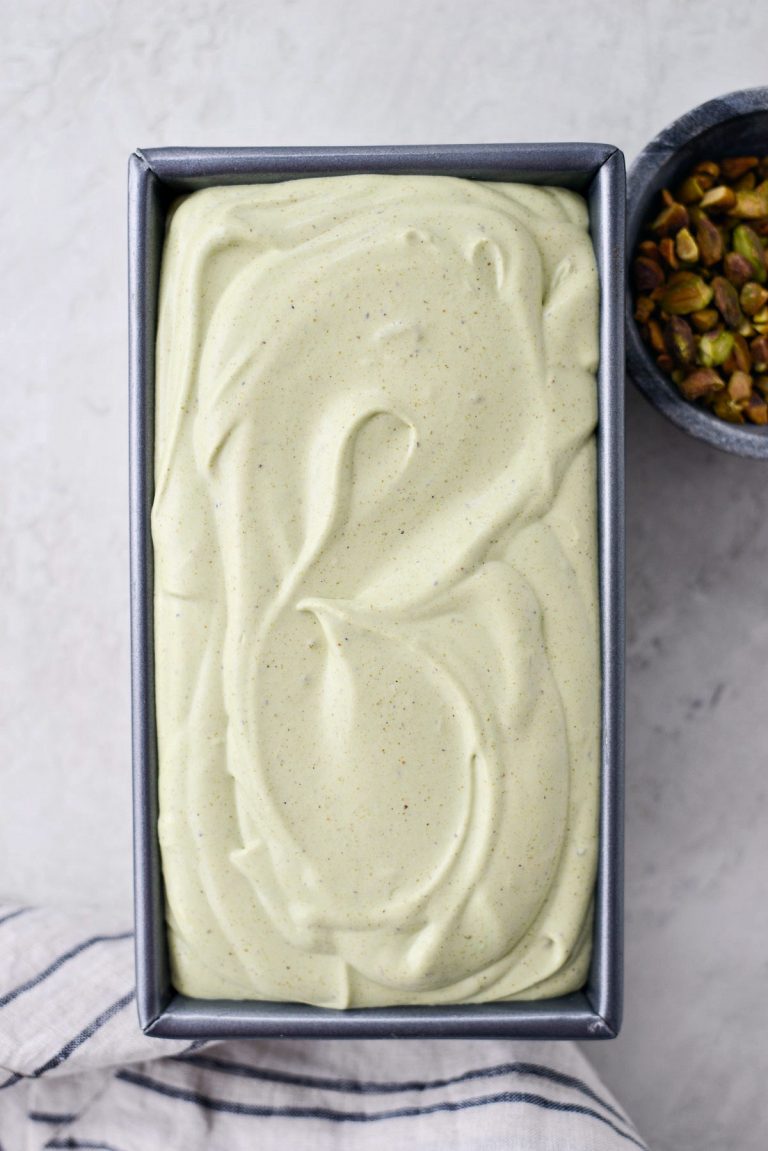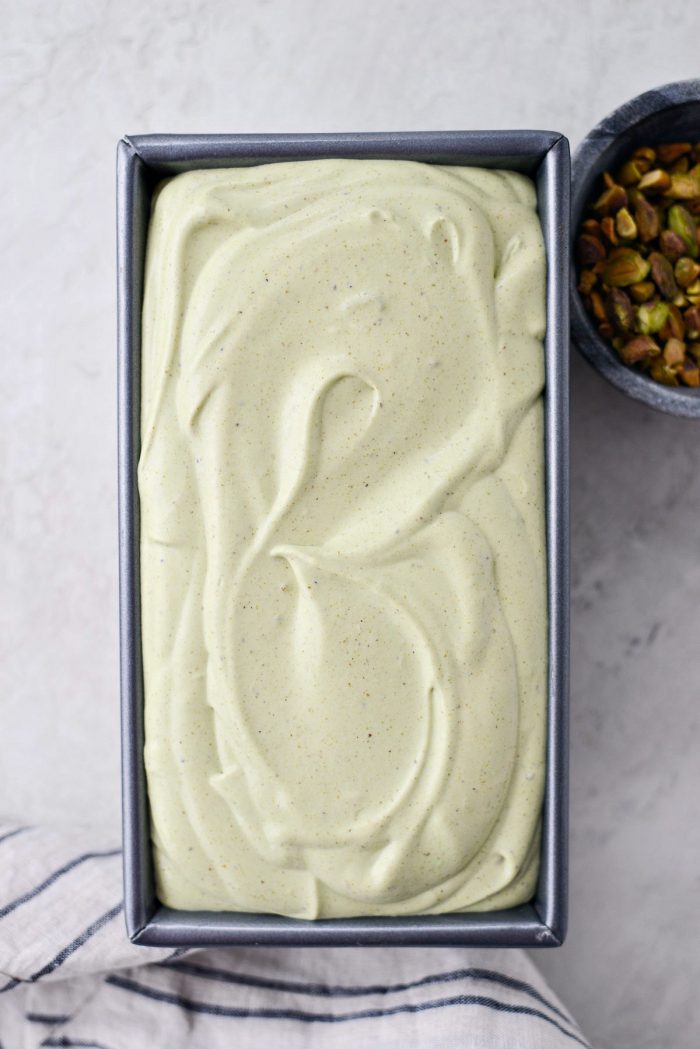 If you want pistachios throughout your ice cream, fold in about 1/2 cup roughly chopped pistachios now, before pouring the ice cream into the pan.
Otherwise, pour the pistachio ice cream base into a freezer safe container. I like using a metal loaf pan.
Sprinkle with pistachios.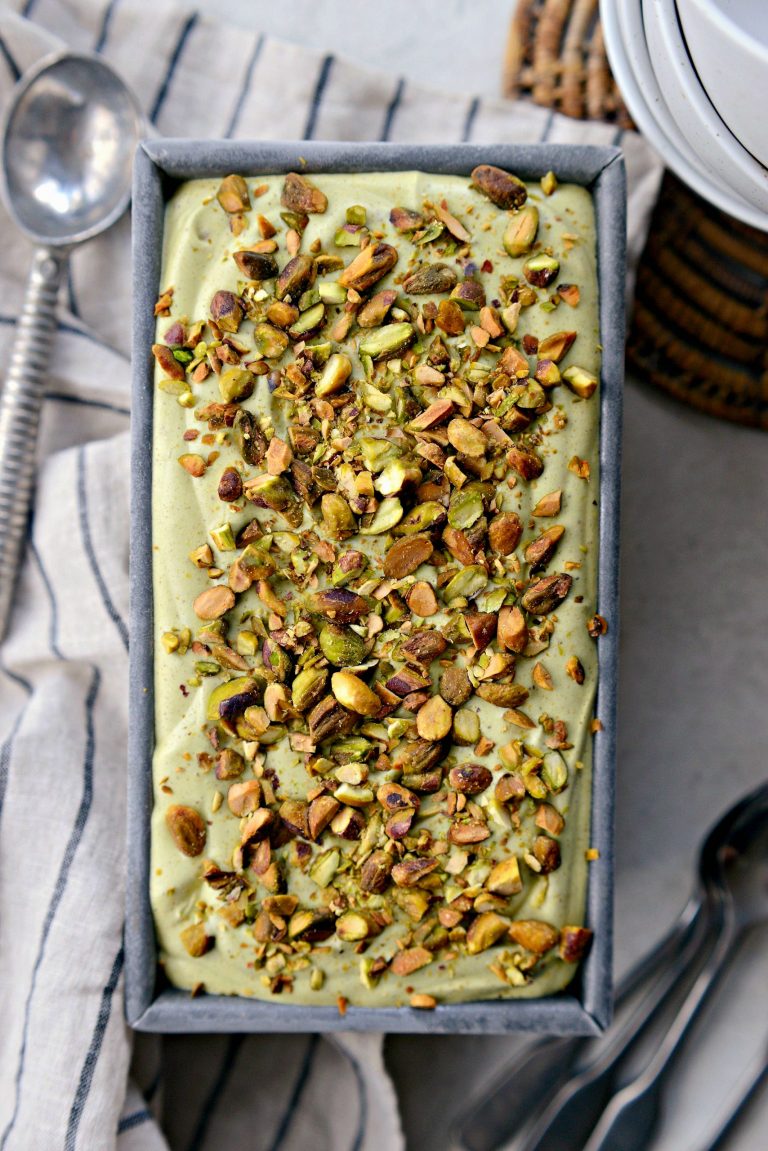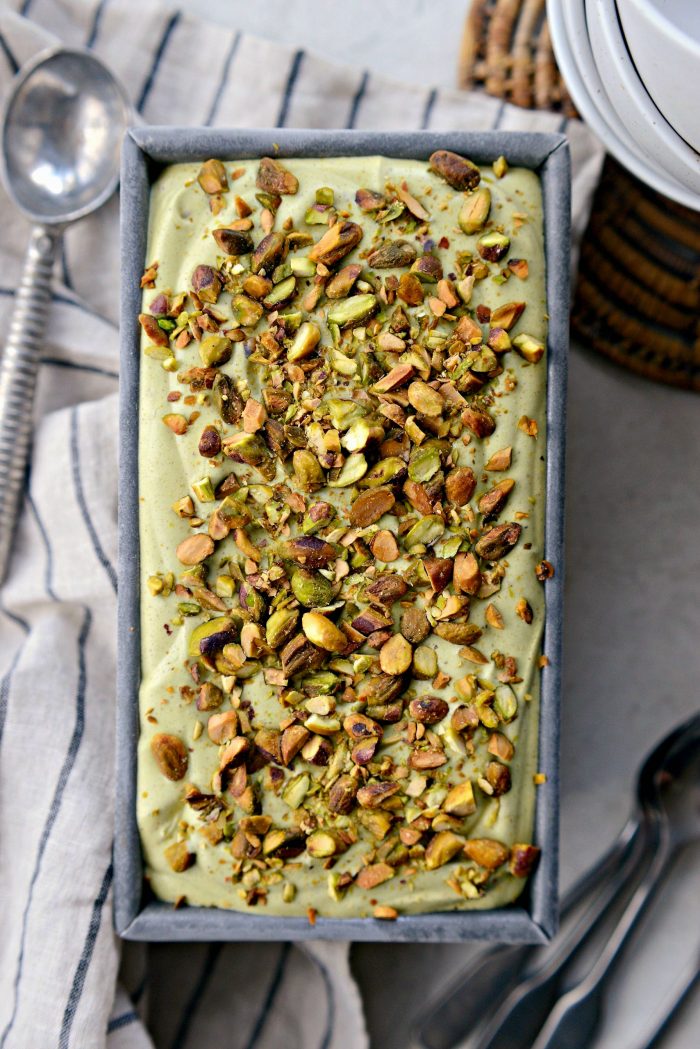 Pop the whole thing into your freezer for 4 hours or overnight.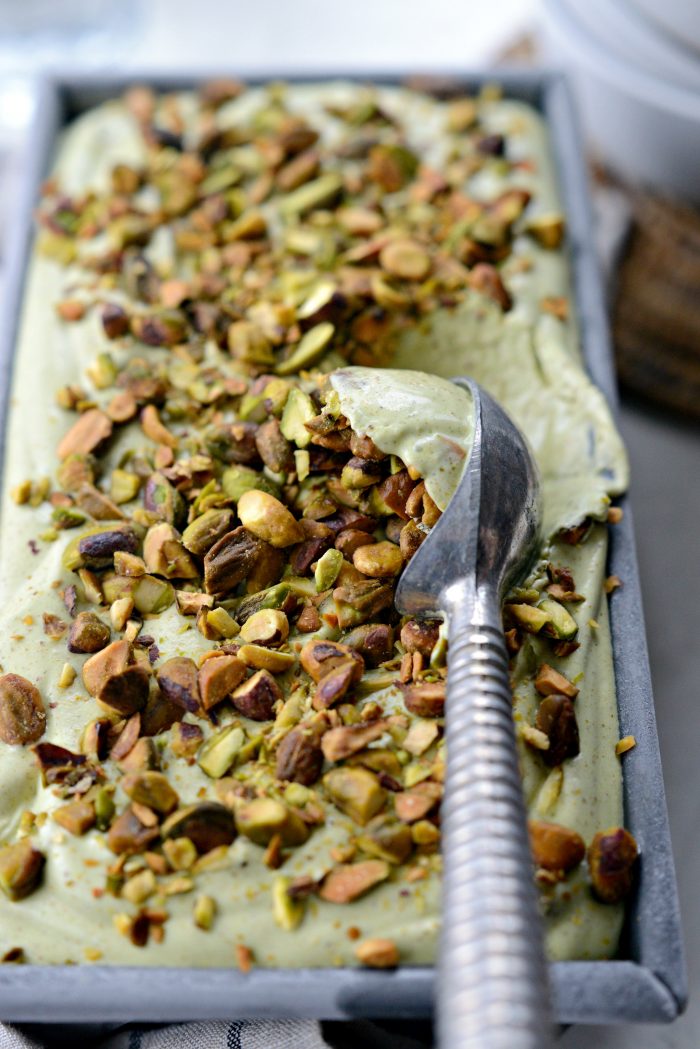 Before serving, allow the ice cream to sit out for 20 minutes or until an ice cream scoop glides through the ice cream easily.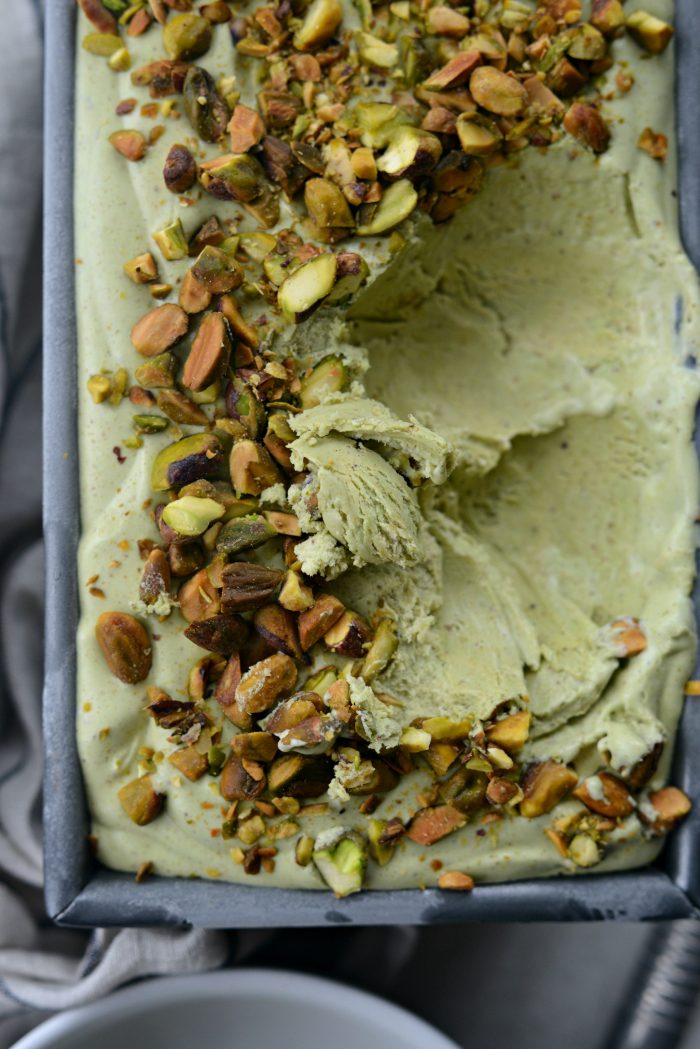 So. Creamy. And I absolutely love the flavor and nuttiness of the pistachios in this ice cream and the added pieces are a crunchy bonus.
Enjoy! And if you give this No-Churn Pistachio Ice Cream recipe a try, let me know! Snap a photo and tag me on twitter or instagram!
This post may contain affiliate links.
Buy the Cookbook: Simply Scratch : 120 Wholesome Homemade Recipes Made Easy Now available on Amazon »
THANK YOU in advance for your support!