What if I told you that you could have your doughnut and eat it too! That's right my friends, these Air Fryer Glazed Doughnuts are delicious and only a fraction of the calories! This recipe yields 12 doughnuts plus doughnut holes.
Hello new favorite thing to make in my air fryer. Insert alllll the heart eye emojis.
I found this recipe via Cooking Light, so I really can't take much credit for it but it was so fun to make, not to mention delicious that I had to share. Just incase there are others who crave brioche-like doughnuts but a) don't want to deep fry and b) trying to stick to their diet. Because, yes! these air fried doughnuts are a fraction of the calories. Hallelujah!
And satisfy any doughnut craving.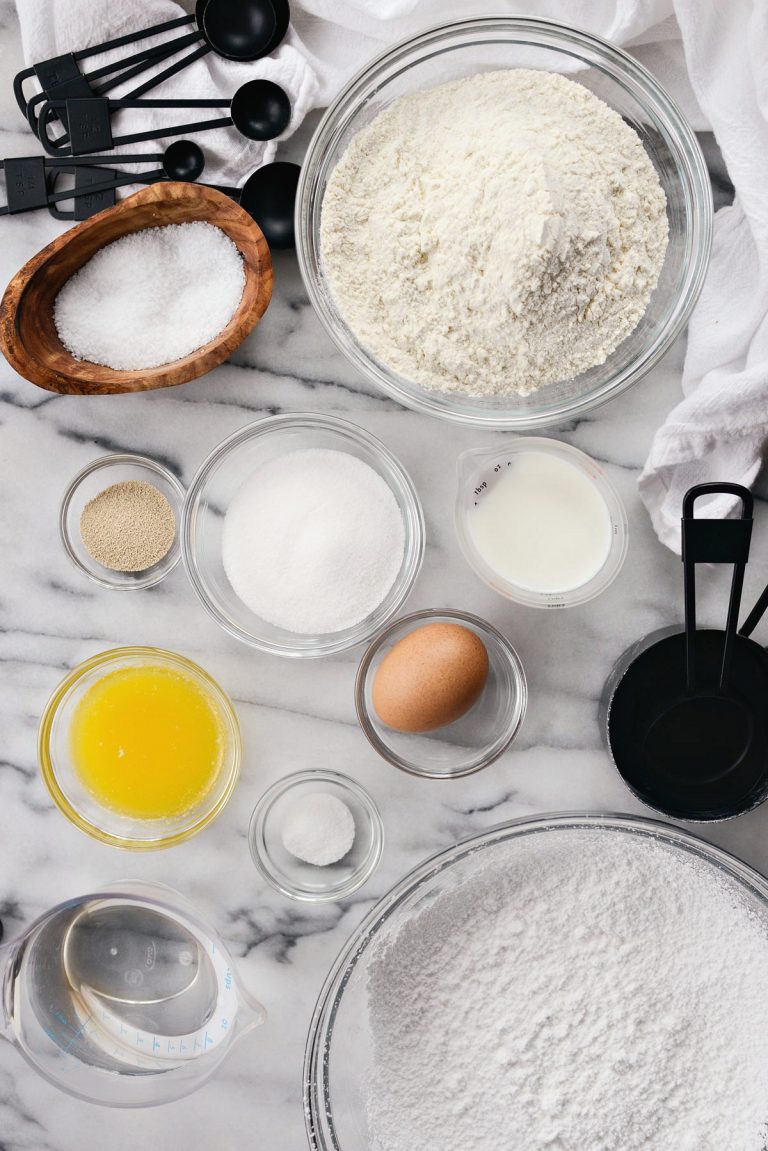 To Make These Air Fryer Glazed Doughnuts You Will Need:
active dry yeast
sugar
water
unbleached all-purpose flour
kosher salt
whole milk
(melted) unsalted butter
egg
powdered sugar
Add 1 teaspoon active dry yeast with 1/2 teaspoon of granulated sugar into a mixing bowl. Pour in warm water (100-110°) and set aside for a few minutes so the yeast can bloom.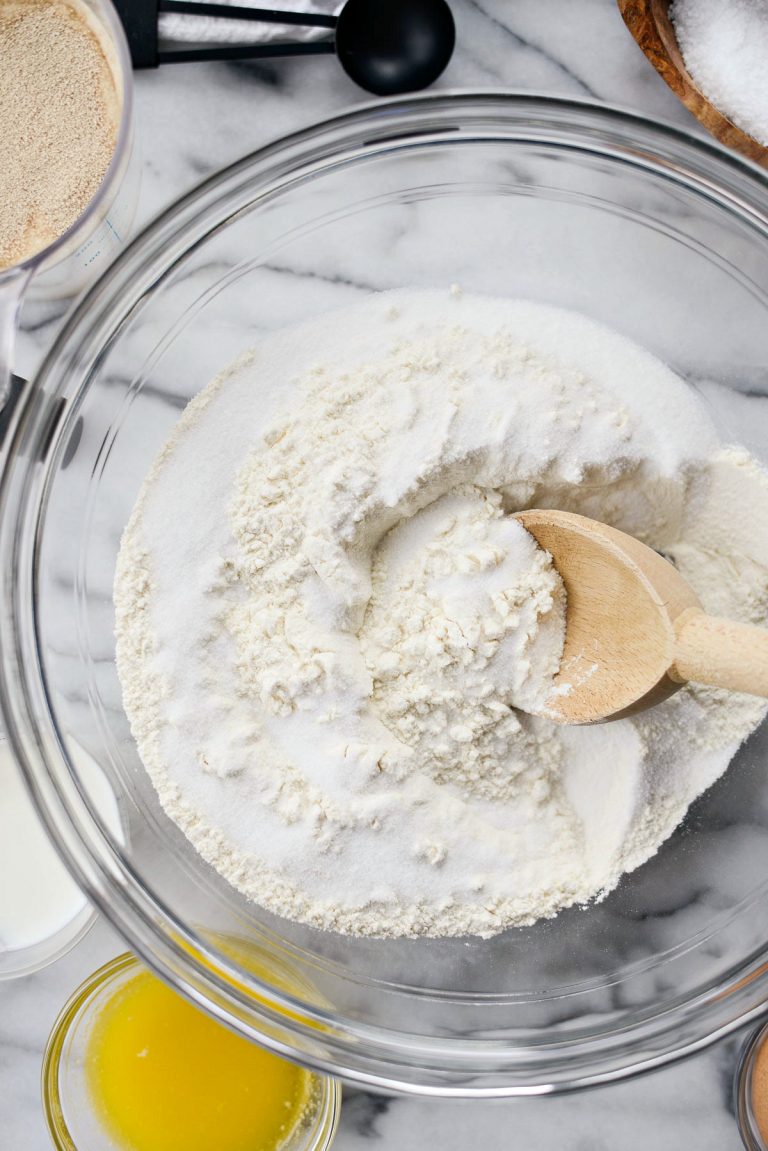 Meanwhile, in a large mixing bowl, add 2 cups unbleached all-purpose flour, 1/4 cup granulated sugar and 1/4 teaspoon kosher salt. Stir to combine.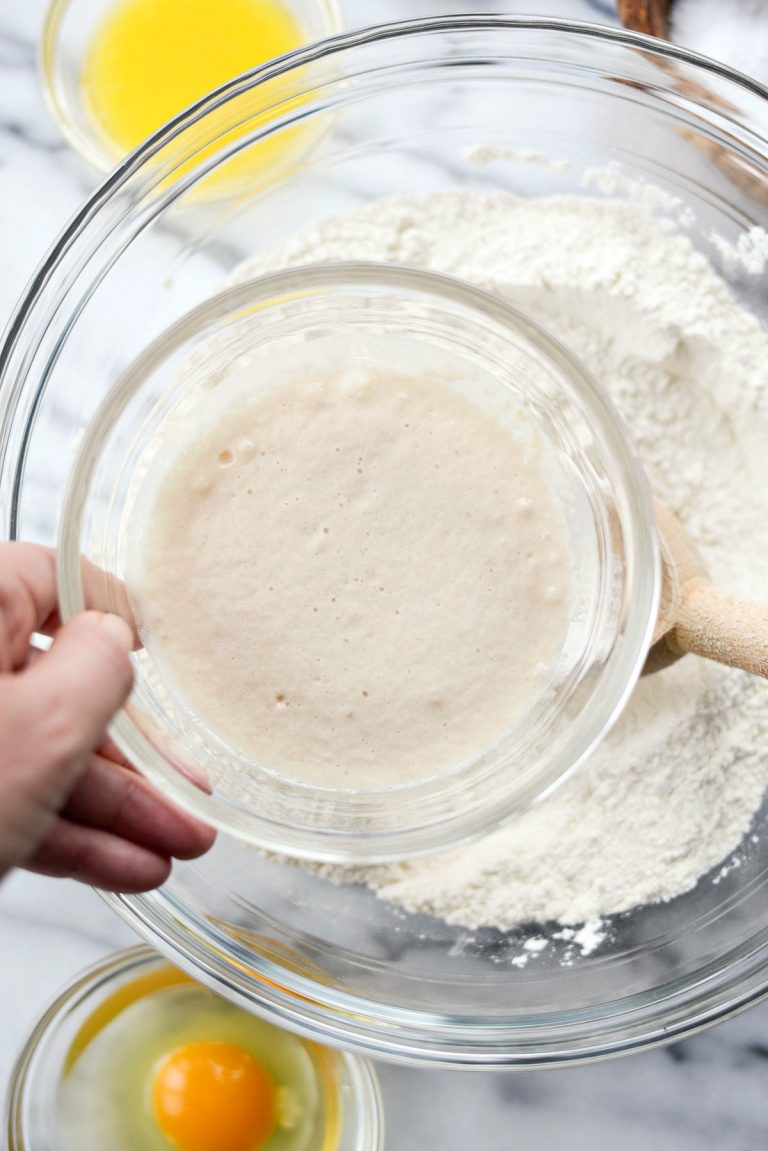 When the yeast water is foamy, add it along with 1/4 cup whole milk, 2 tablespoons melted unsalted butter, 1 large egg to the bowl with the flour.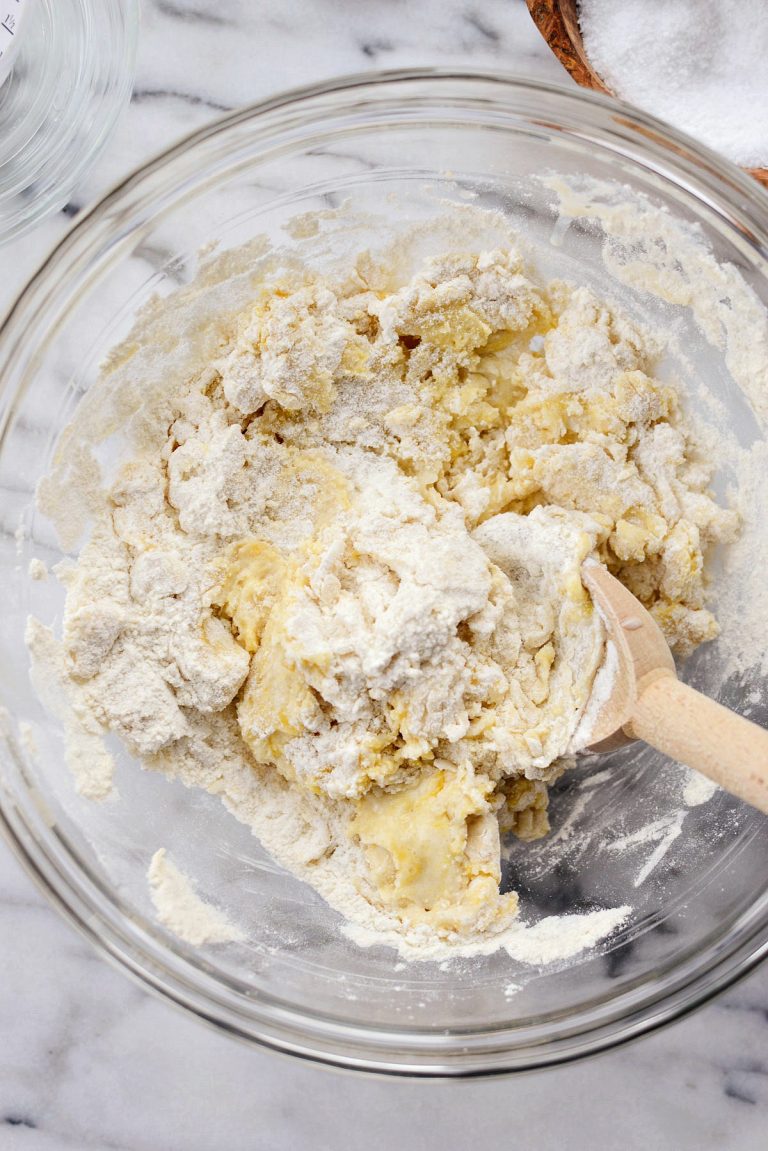 With a wooden spoon, stir until a soft dough forms.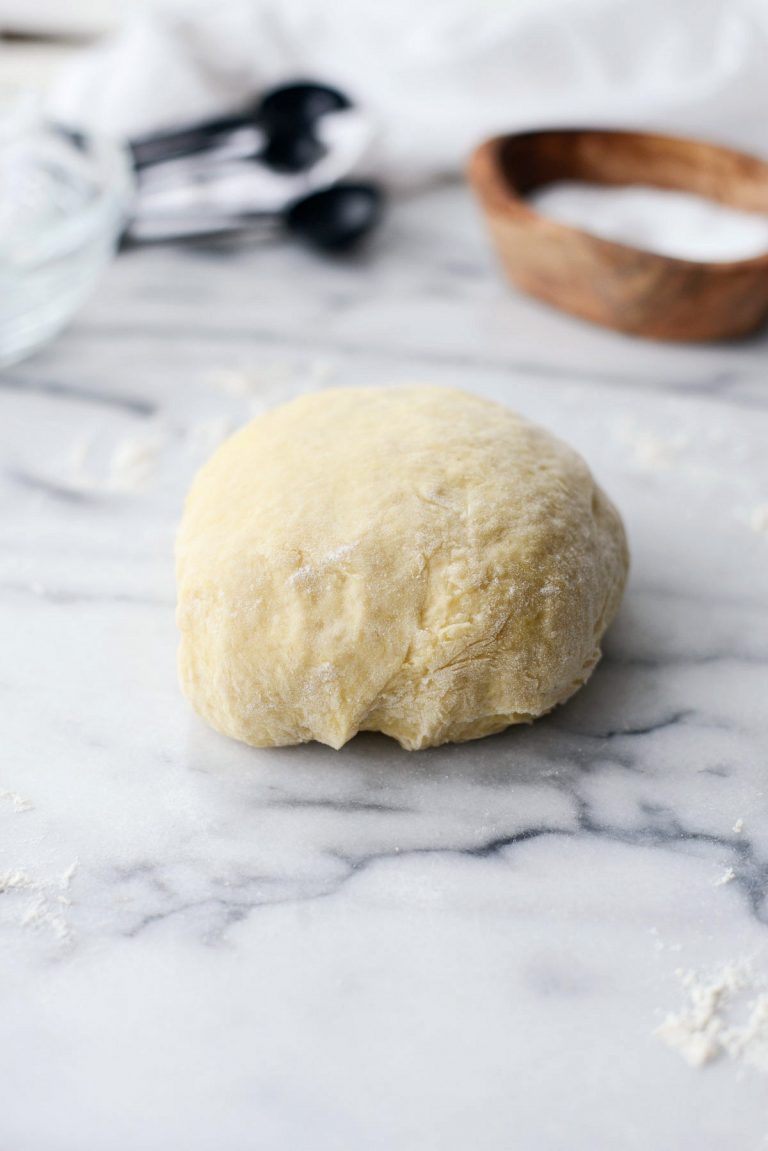 On a lightly floured surface, knead the dough for 1 to 2 minutes or until smooth.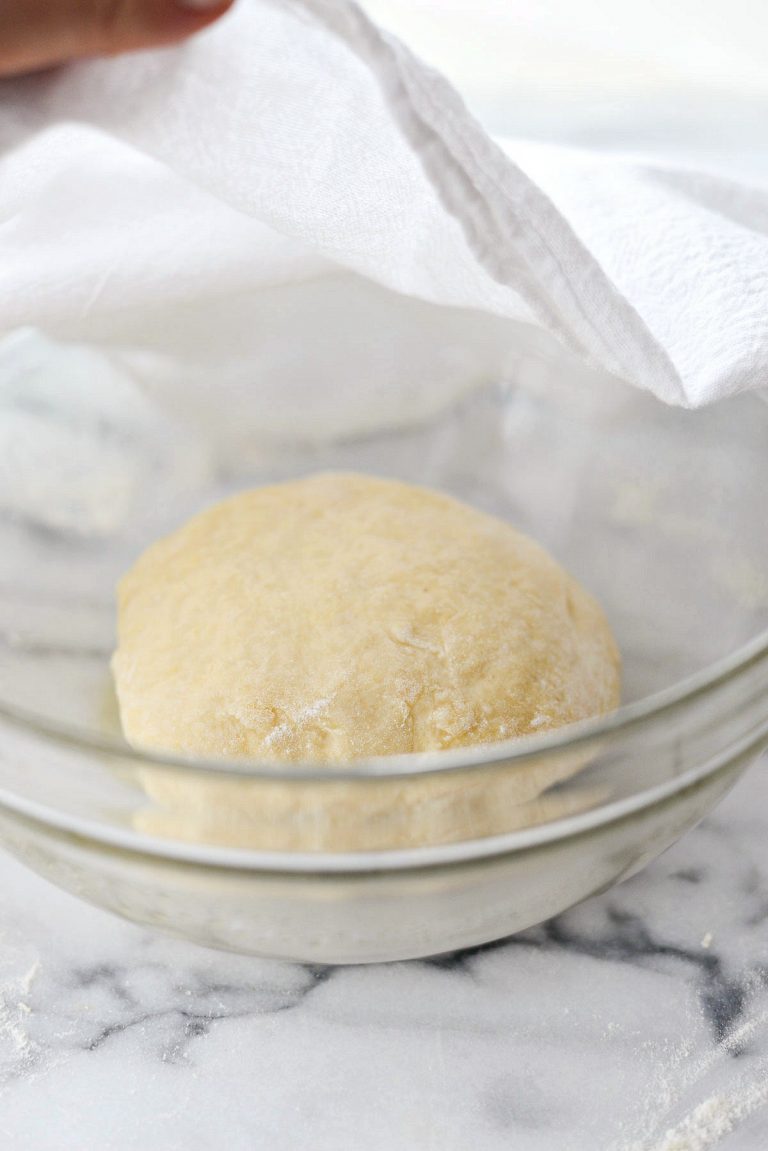 Place the dough in a lightly oiled bowl and cover with a clean towel. Set in a warm spot to rise for 1 hour.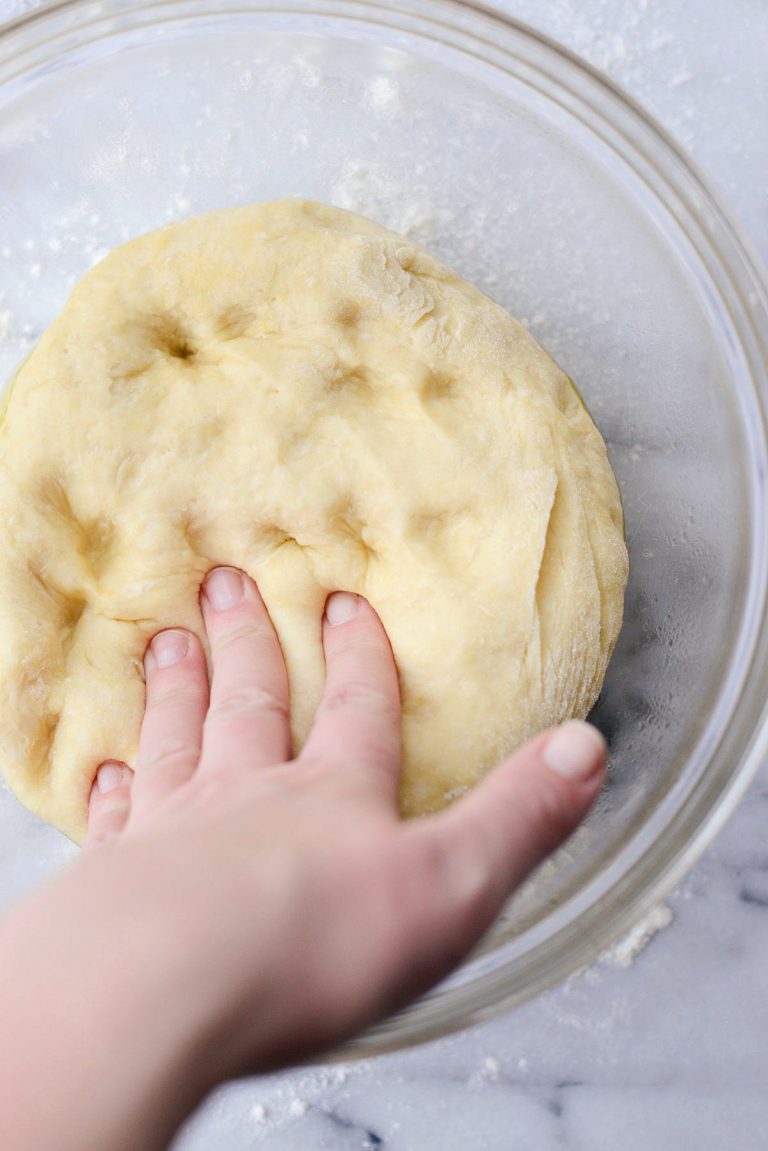 Once the dough has risen, use your fingers to press on the dough and release the air.
Sprinkle a little flour on your work surface and roll the dough 1/4 of an inch thick. I use a rolling pin with raised ends so whether it's cookies or dough, it's exactly 1/4 of an inch thick. I've linked this in the recipe printable at the bottom of the post.
Using a 3-inch cutter, stamp out 8 rounds. Then using a 1-inch cutter, cut out the middle of each doughnut. Repeat by rolling out the scraps and cutting out 4 more doughnuts.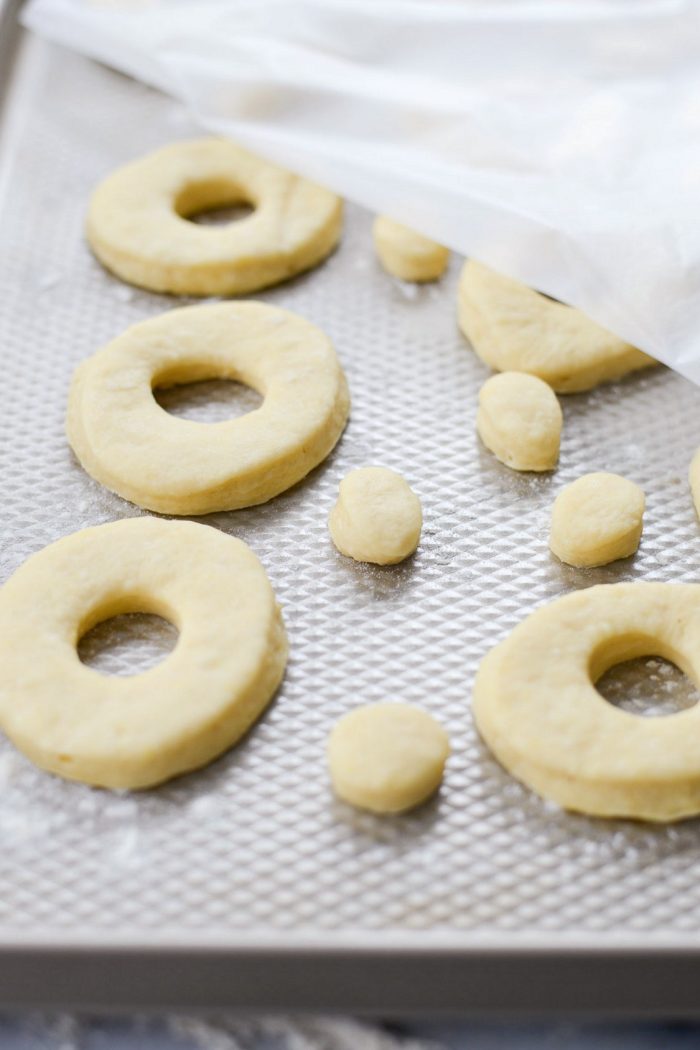 Lightly dust a sheet pan with flour and place the doughnuts and holes on top. Lightly cover with plastic wrap and let rise for 30 minutes.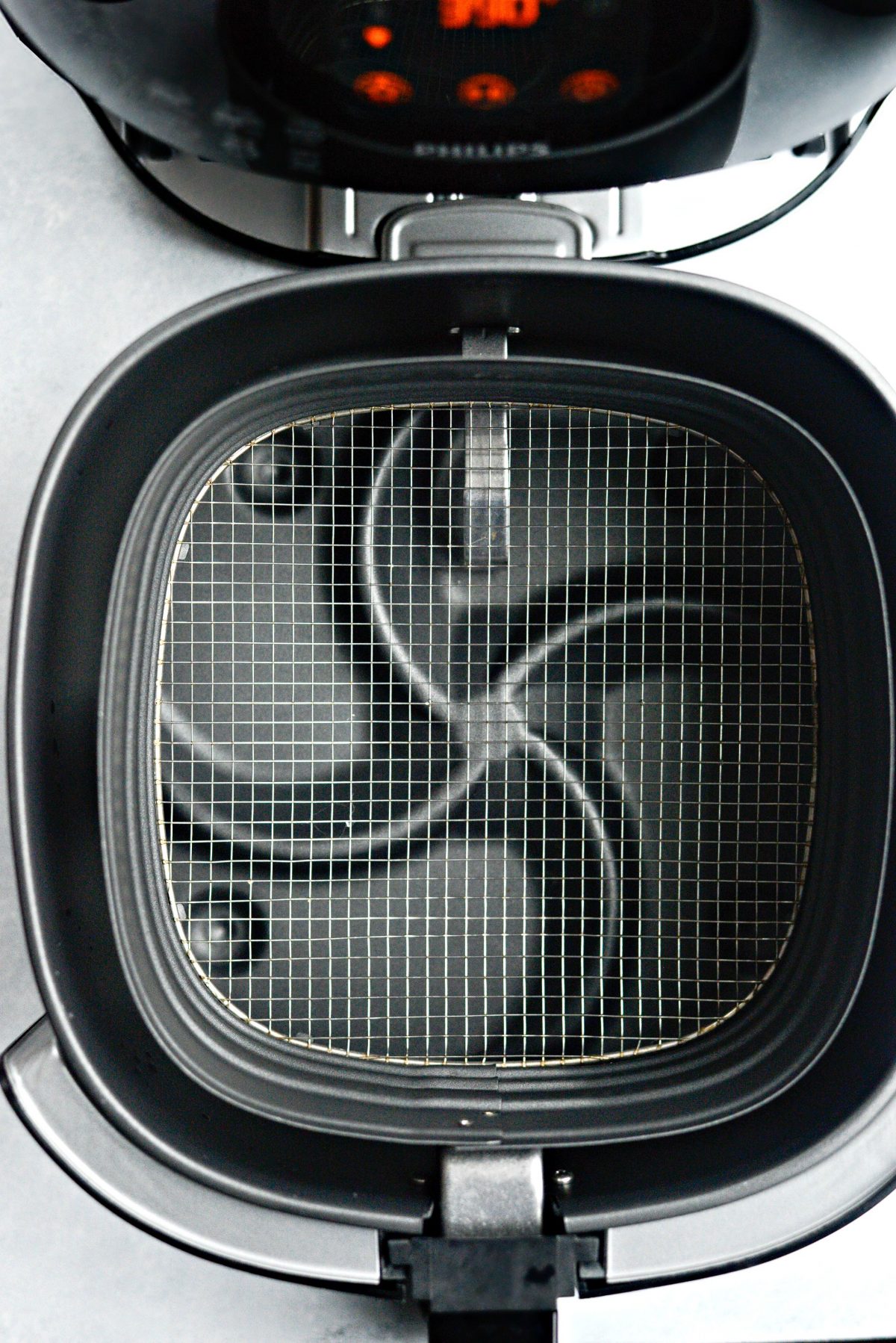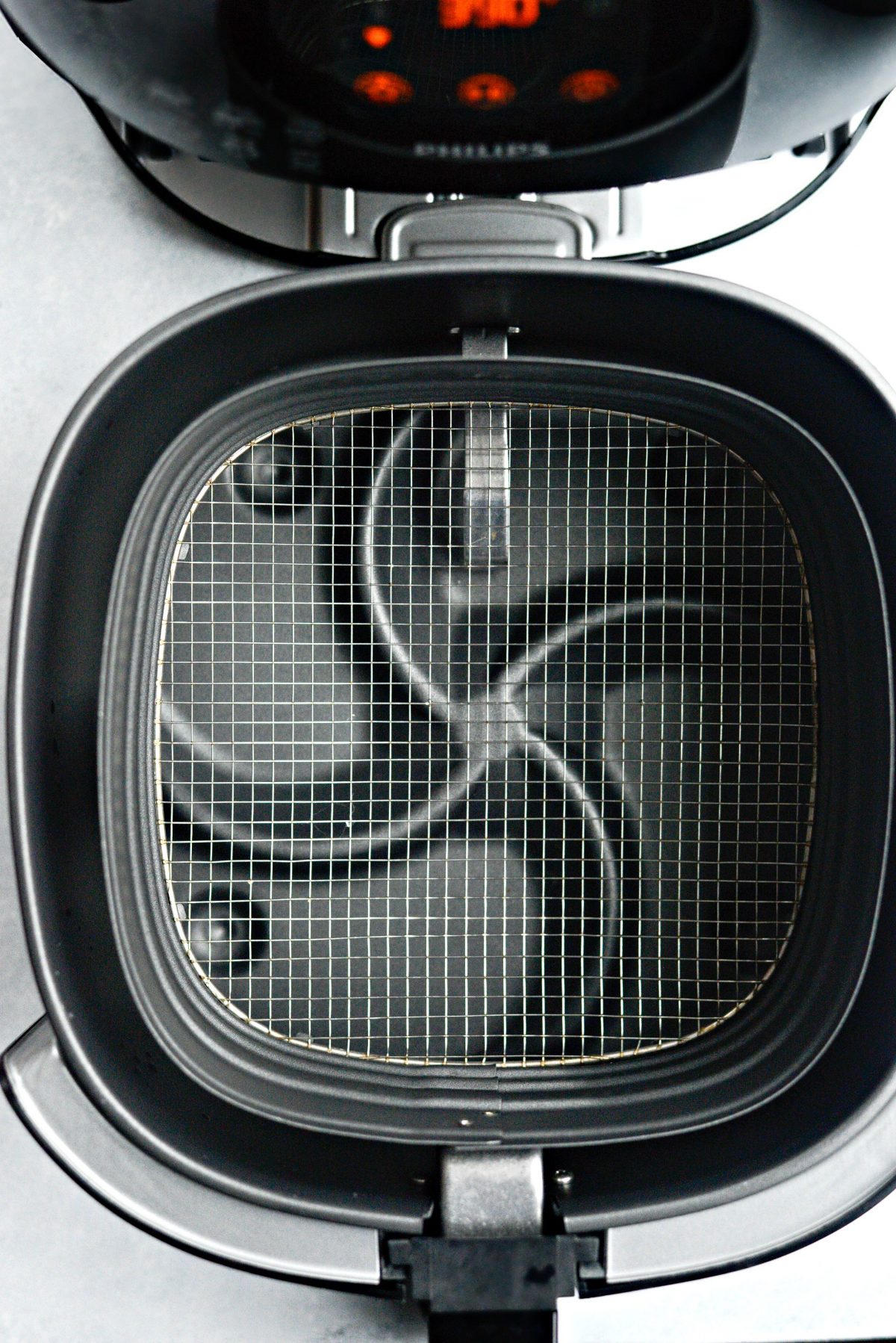 Spray the basket of your air fryer and then preheat it to 350 to 360°.
What Is Air Frying?
An air fryer is a counter top appliance that requires less oil (anything from a few spritz to 1 tablespoon) yet produces crispy food that rivals most deep fried foods. By using circulating hot air, it moves at a high speed so the food tends to cook in a fraction of the time.
There are a bunch of different makes and models of air fryers. My husband did the research (as he's known to do) and found this air fryer [affiliate] to be one of the best. But do your research and purchase one that fits your lifestyle.
How is Air Frying Healthier?
Air frying is healthier because only a thin layer of oil coats the food and when the hot air comes in contact it will crisp. Saving you a ton of fat and calories (without sacrificing any flavor!) because food is not being submerged in a vat of hot oil.
For more Air Fryer recipes, click here for my growing collection.
Once preheated, place 3 doughnuts and 3 holes into the basket and air fry for 3 to 4 minutes. Times may vary depending on models.
Remove to a wire rack that's set into a rimmed baking sheet.
Lastly, in a separate mixing bowl, combine 1 cup sifted powdered sugar with 4 to 6 teaspoons water and whisk to combine and then dip the doughnuts.
Next add all the doughnut holes into the glaze and toss around with a fork to coat.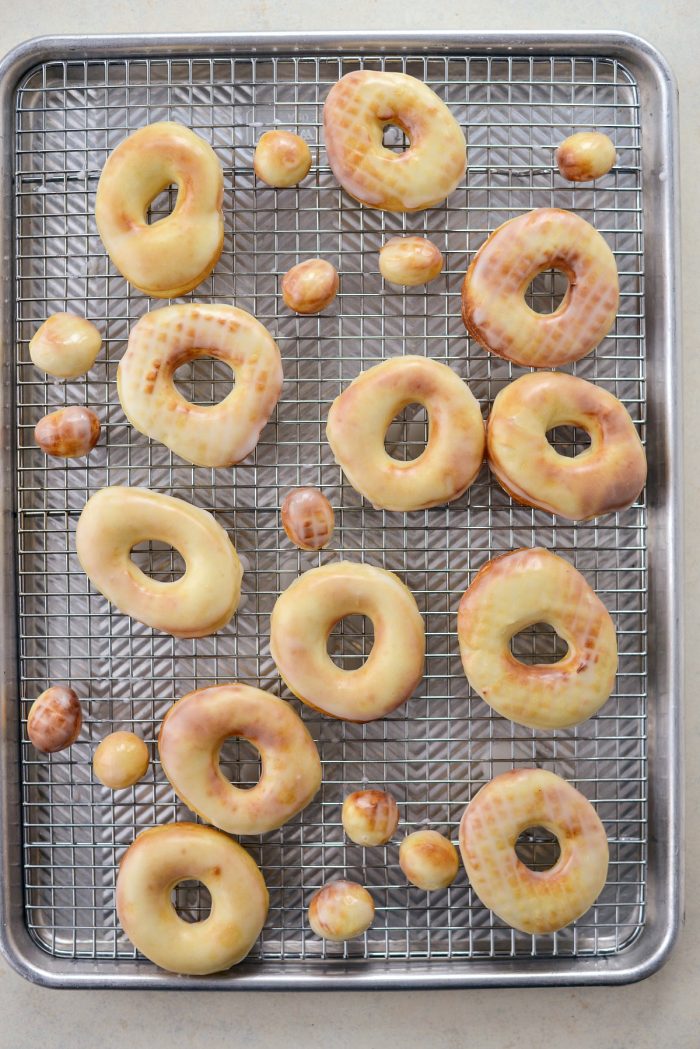 Place the glazed doughnuts onto a wire rack set over a pan to catch any glaze runoff.
The glaze should harden and you would be enjoying yourself a delicious, almost guilt free doughnut.
The texture is like a brioche and the glaze is perfection. There is a yeast flavor, but I don't mind it. However, if when I make these again, I might try reducing the yeast by 1/4 teaspoon and see if that works. However, with that said, these doughnuts are delish.
Enjoy! And if you give this Air Fryer Glazed Doughnuts recipe a try, let me know! Snap a photo and tag me on twitter or instagram!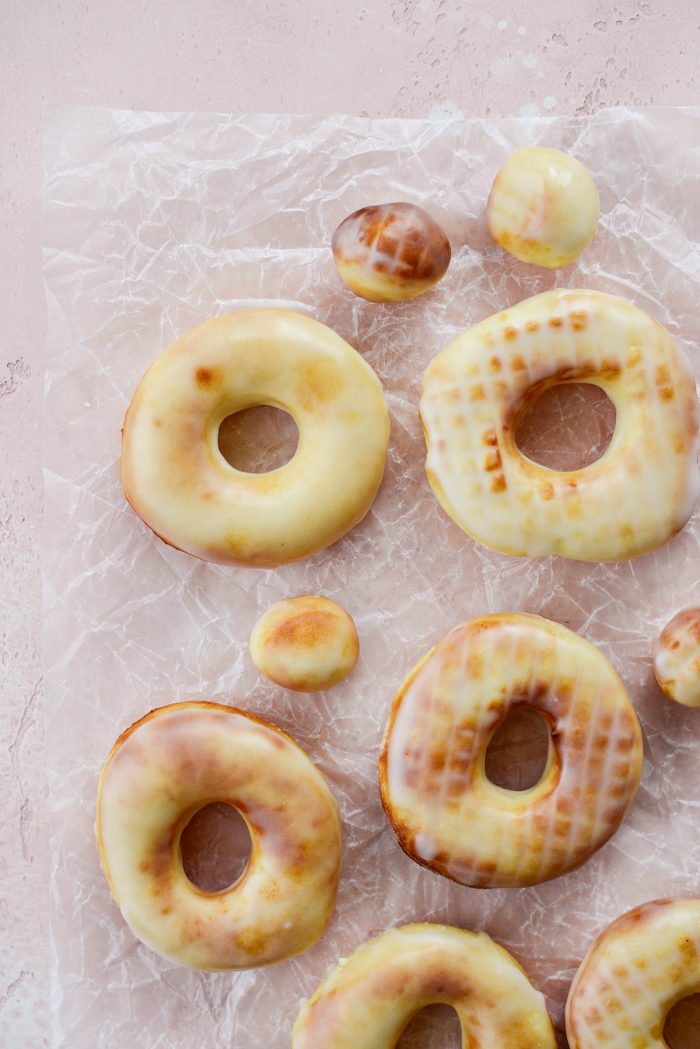 This post may contain affiliate links.
Buy the Cookbook: Simply Scratch : 120 Wholesome Homemade Recipes Made Easy Now available on Amazon »
THANK YOU in advance for your support!