Whether it's for brunch or dessert, this Rhubarb Almond Cake is moist and the perfect balance of sweet and tart. In this recipe, fresh rhubarb and almonds are folded into a simple buttermilk batter before being baked into a moist and delicious cake.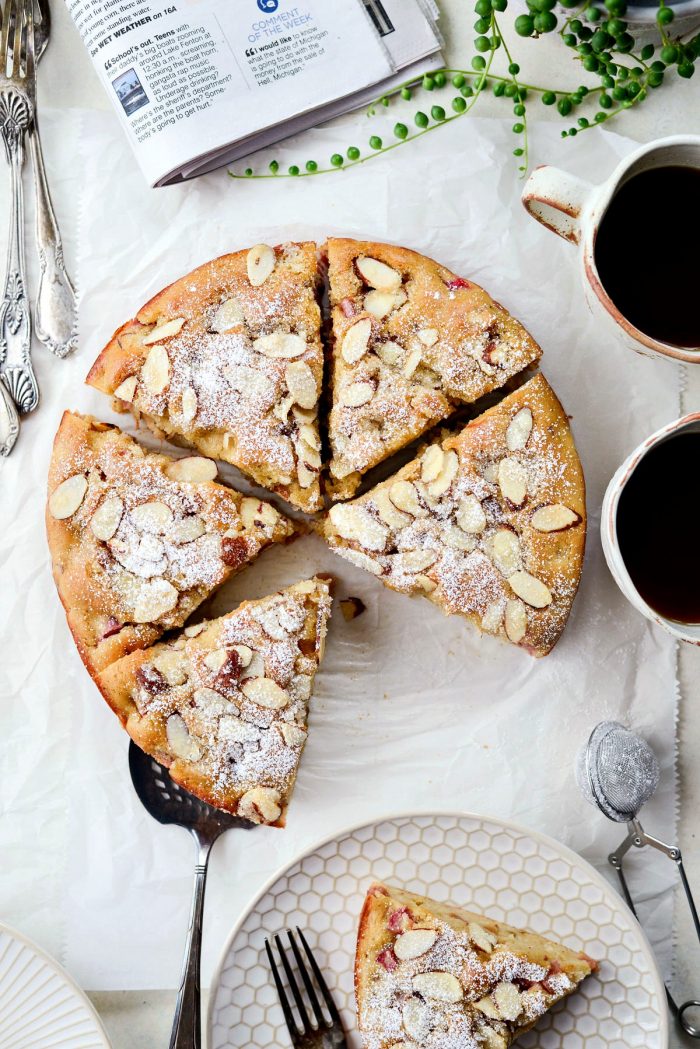 The other weekend I harvested my rhubarb plant. This thing was huge and I ended up with 5 pounds of fresh, Michigan homegrown rhubarb. I prepped the rest and froze it because I want to have it throughout the year. However, I kept a little bit of it out to bake in this cake.
I woke up the following Monday morning, with the itch to bake. It was overcast with the clouds threatening to rain at any moment. Aka the perfect day to bake. So I pulled out all of that rhubarb and pulled this cake together in minutes. The rhubarb adds such a delicious tart and fruity flavor that works so well with the nuttiness of the almonds.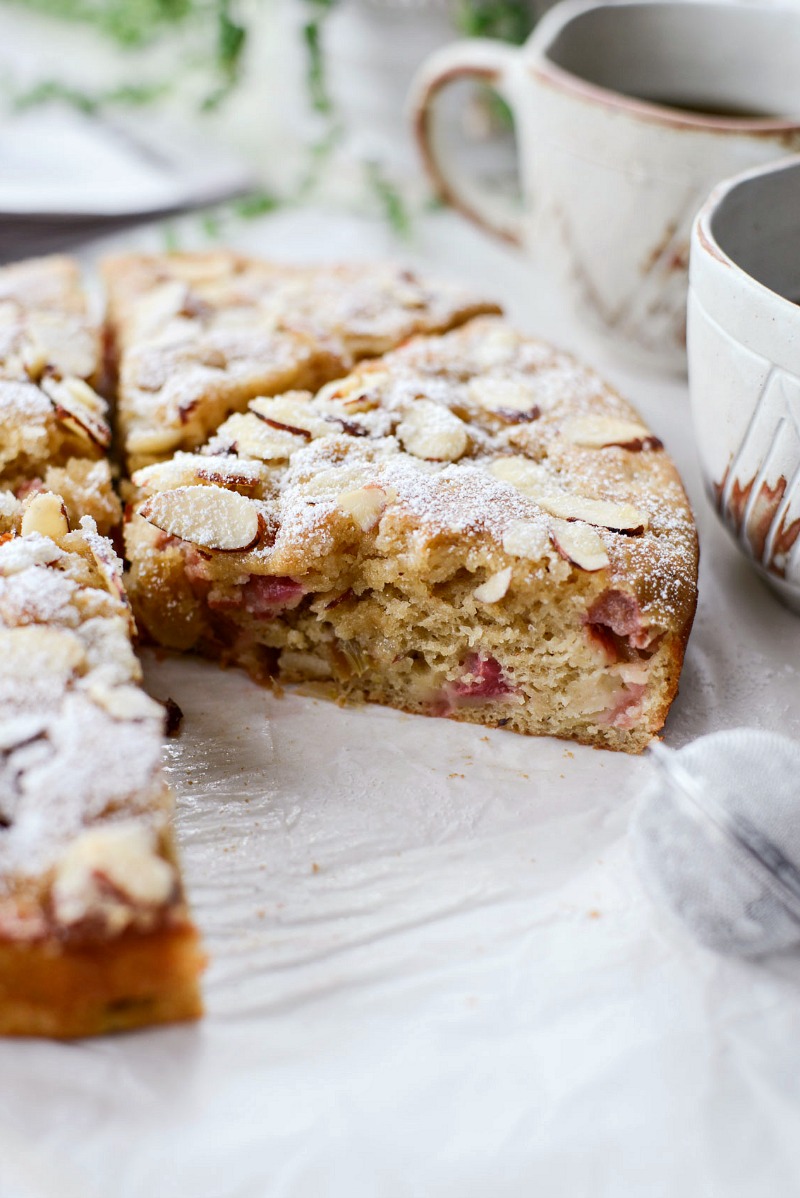 A buttermilk cake so moist that it melts in your mouth. Powdered sugar being the perfect final touch.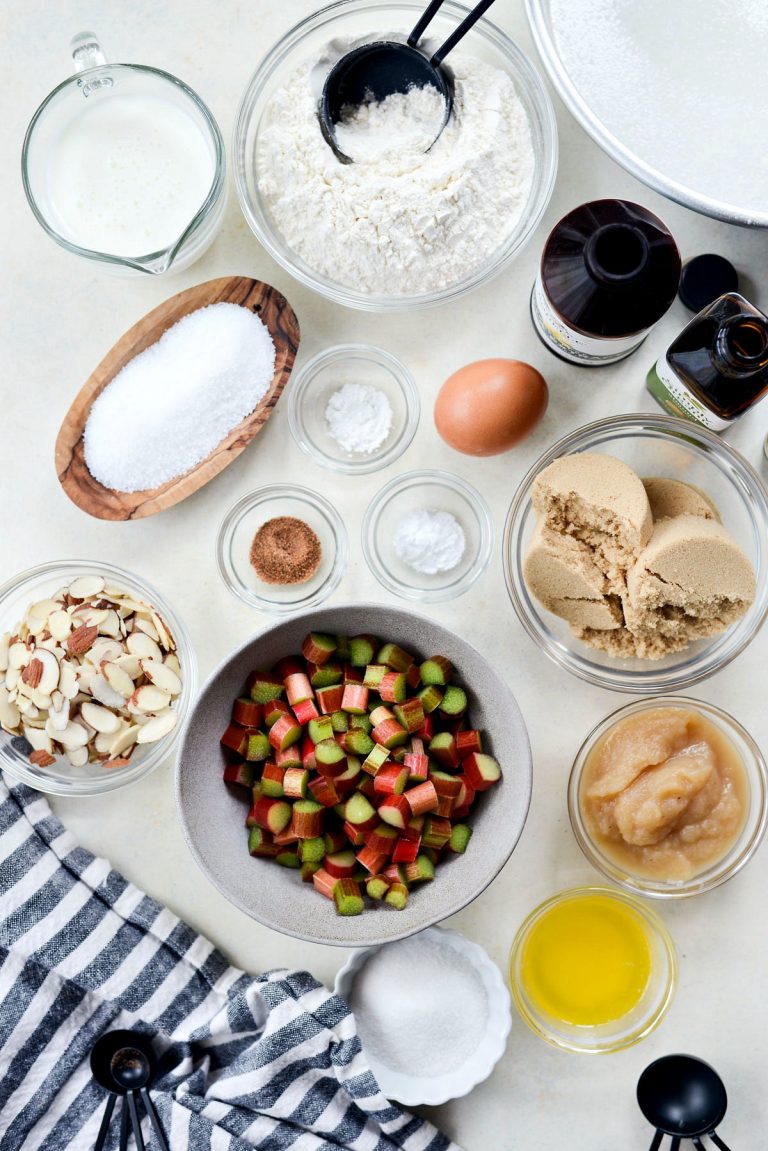 To make this rhubarb almond cake you will need:
1-1/4 cup unbleached all-purpose flour
1/2 teaspoon kosher salt
1/2 teaspoon baking soda
1/4 teaspoon baking powder
1/2 teaspoon ground nutmeg
3/4 cup light brown sugar
1/2 cup unsweetened applesauce
1 large egg
1/2 teaspoon pure vanilla extract
1/2 teaspoon almond extract
3/4 cup low-fat buttermilk
1-1/2 cup diced rhubarb
1/4 cup sliced almonds
For the almond topping you will need 1/4 cup almonds, 3 tablespoons sugar and 1-1/2 tablespoons (melted) salted butter.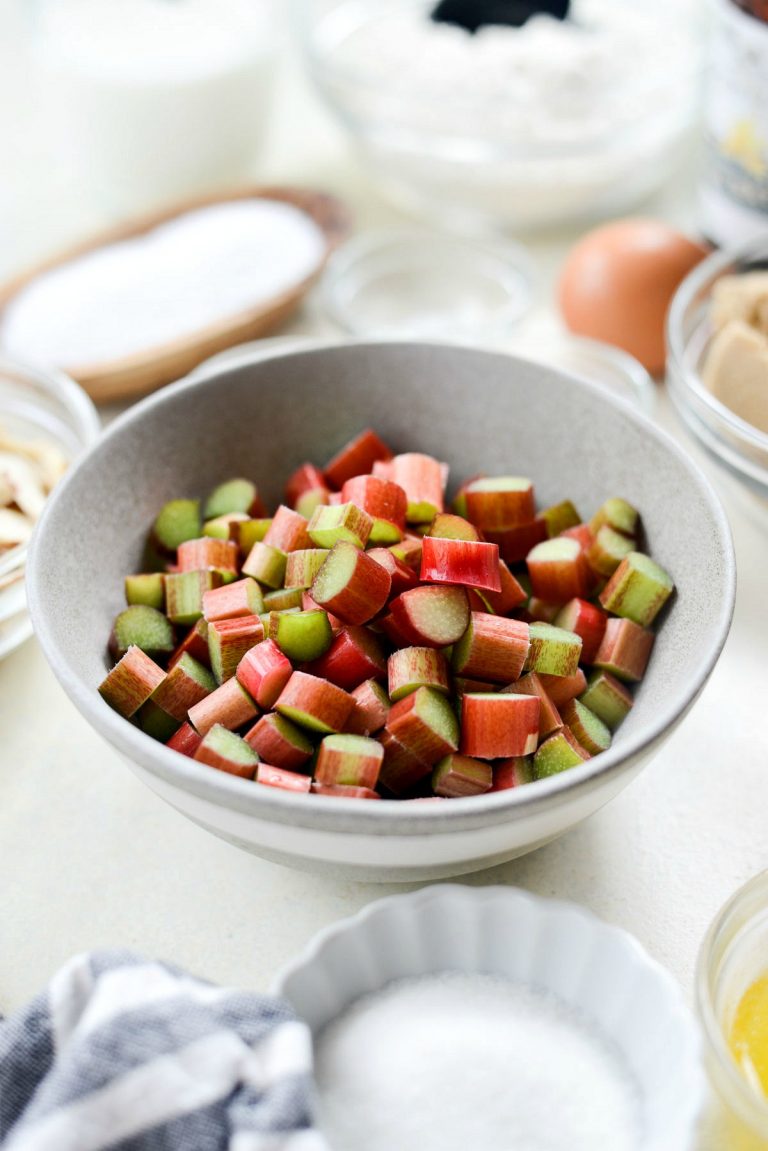 I pick smaller, narrower stalks of rhubarbs for this as I like more bite-size pieces for this recipe.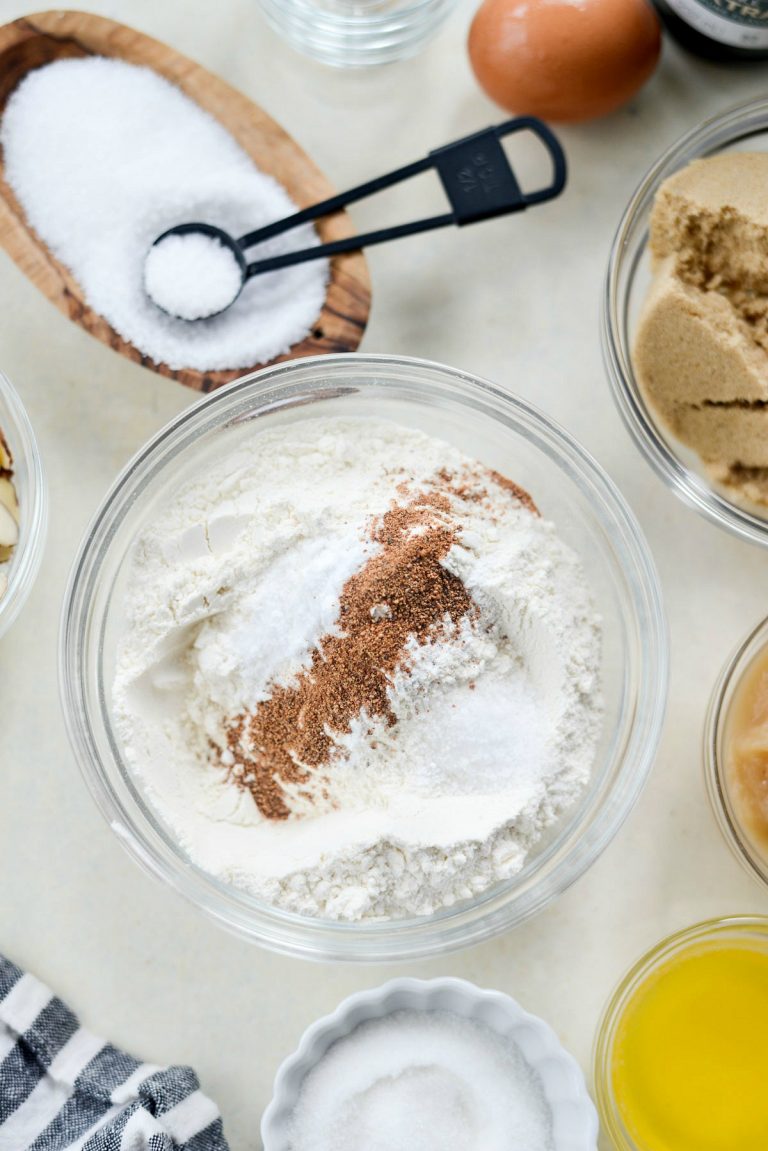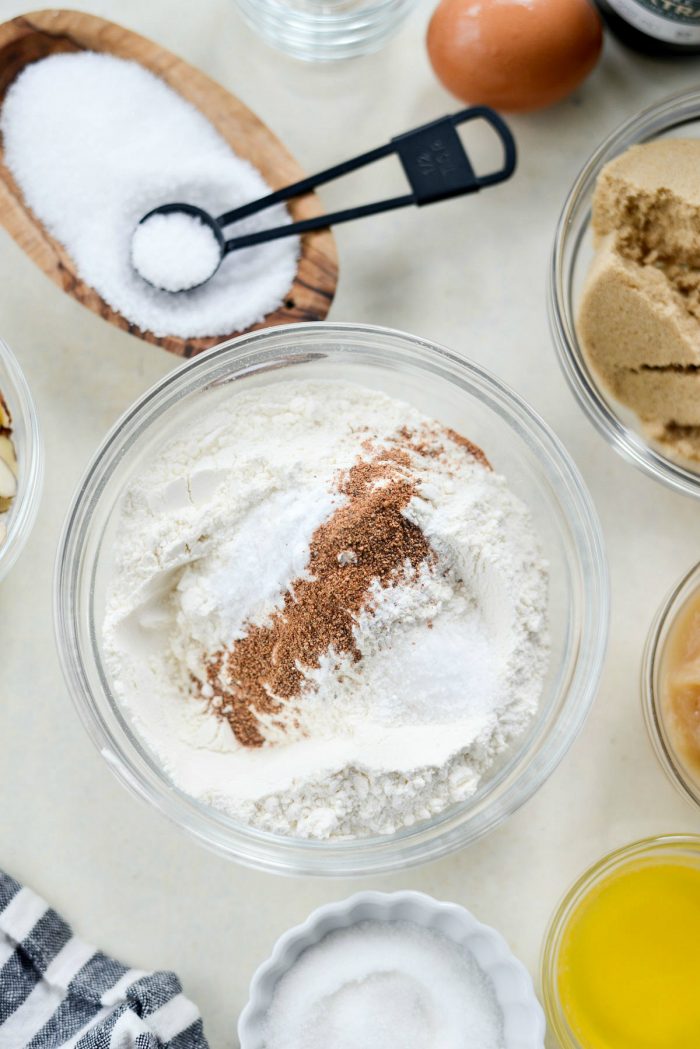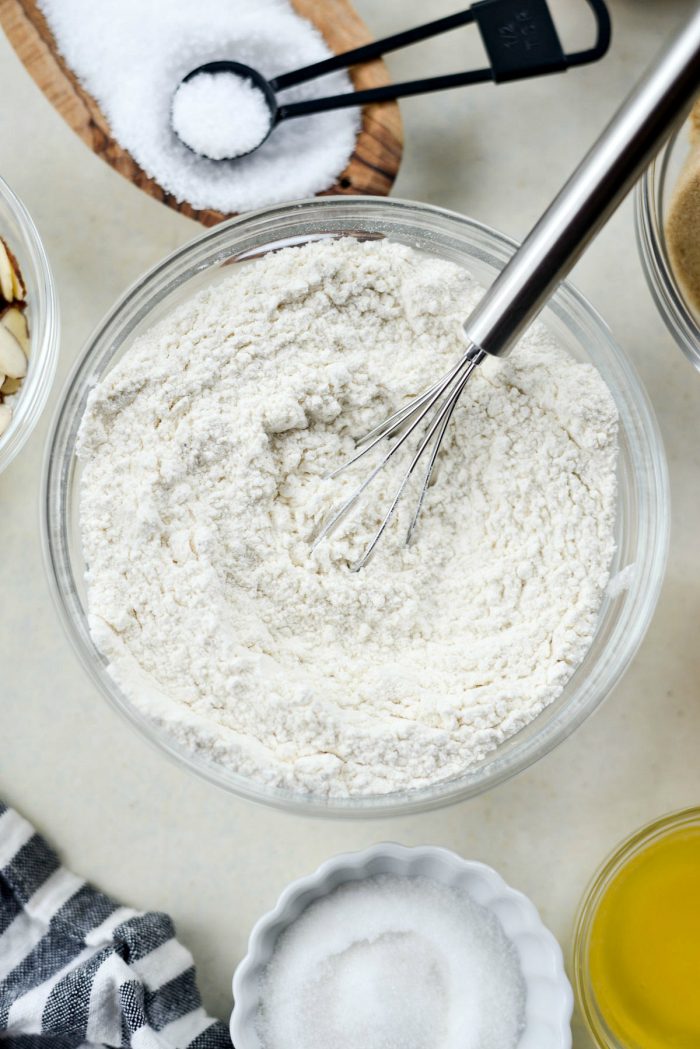 Next, in a medium mixing bowl, combine the flour, salt, baking soda, baking powder and nutmeg. Then set aside.
In a larger mixing bowl, add the sugar, applesauce, egg, vanilla and almond extract. Using a hand mixer, blend until the ingredients are combined.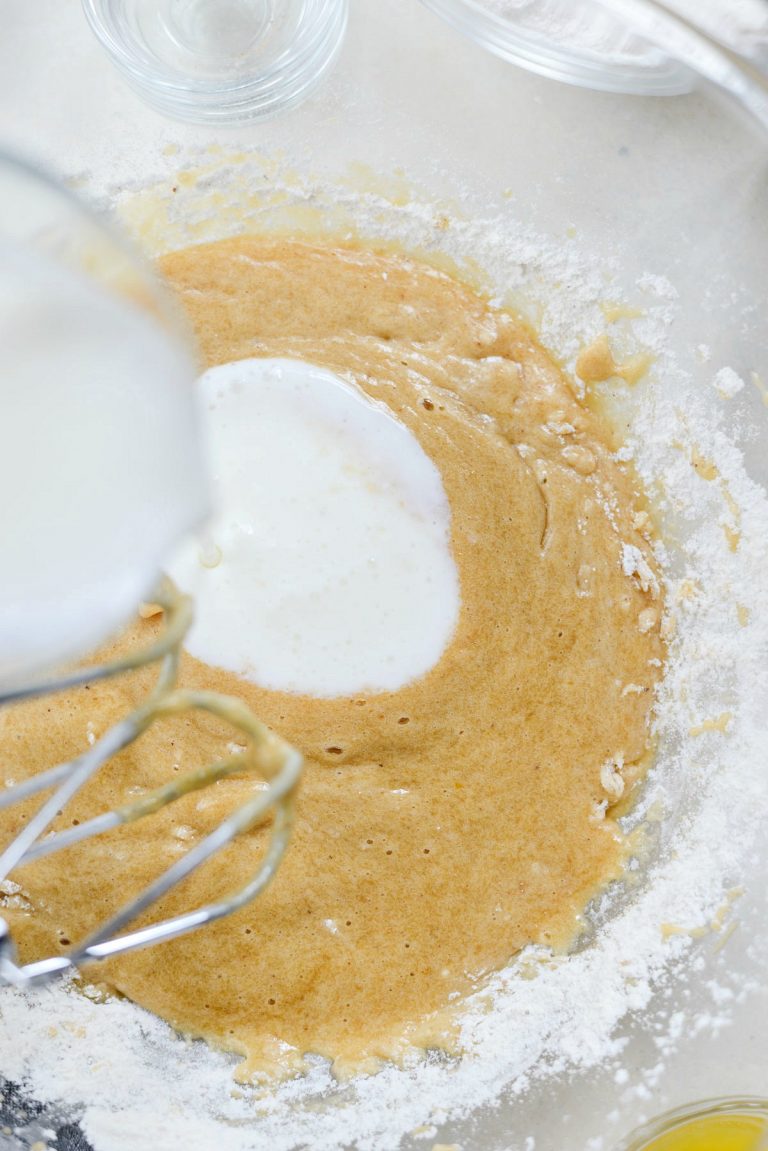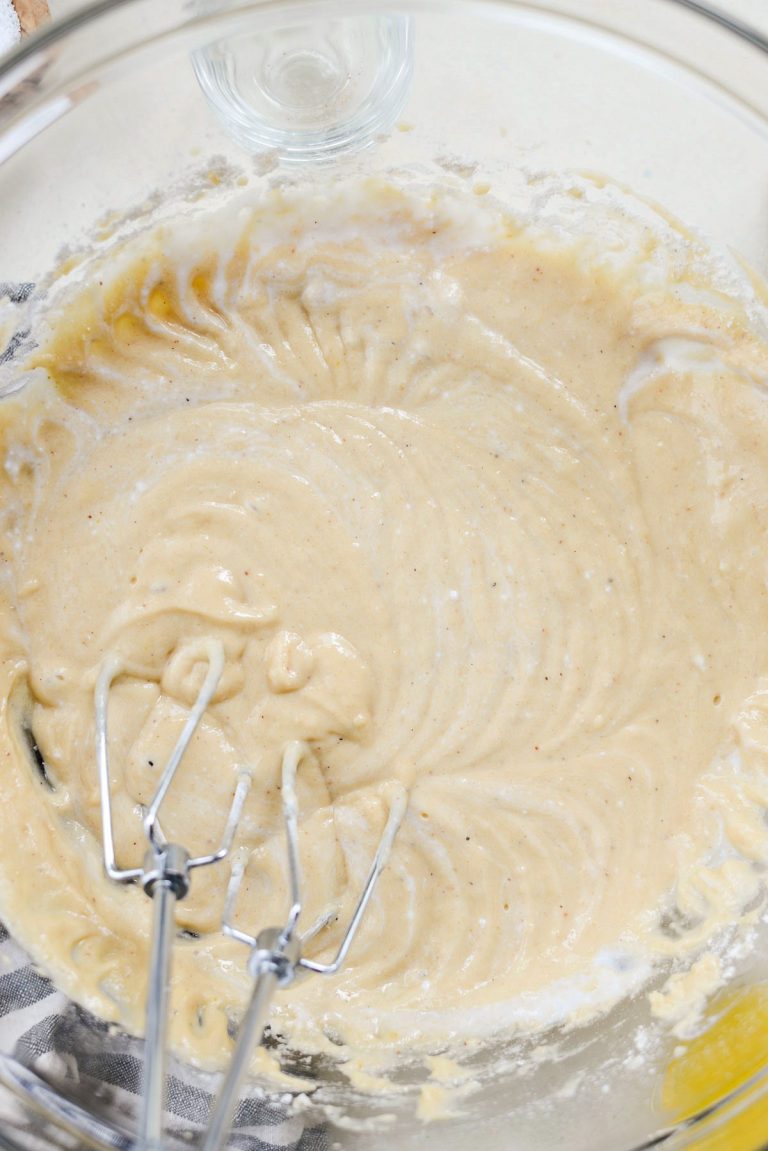 Alternate adding 1/3 of the flour mixture and 1/3 of the buttermilk, mixing after each addition.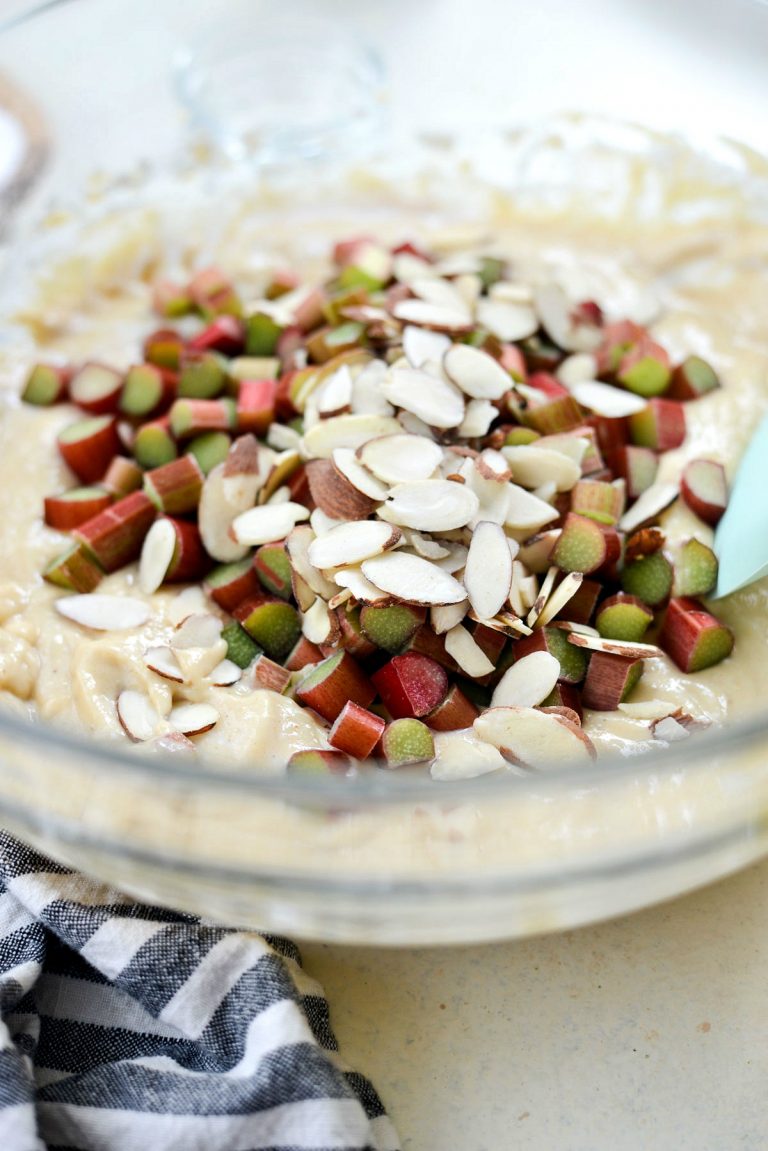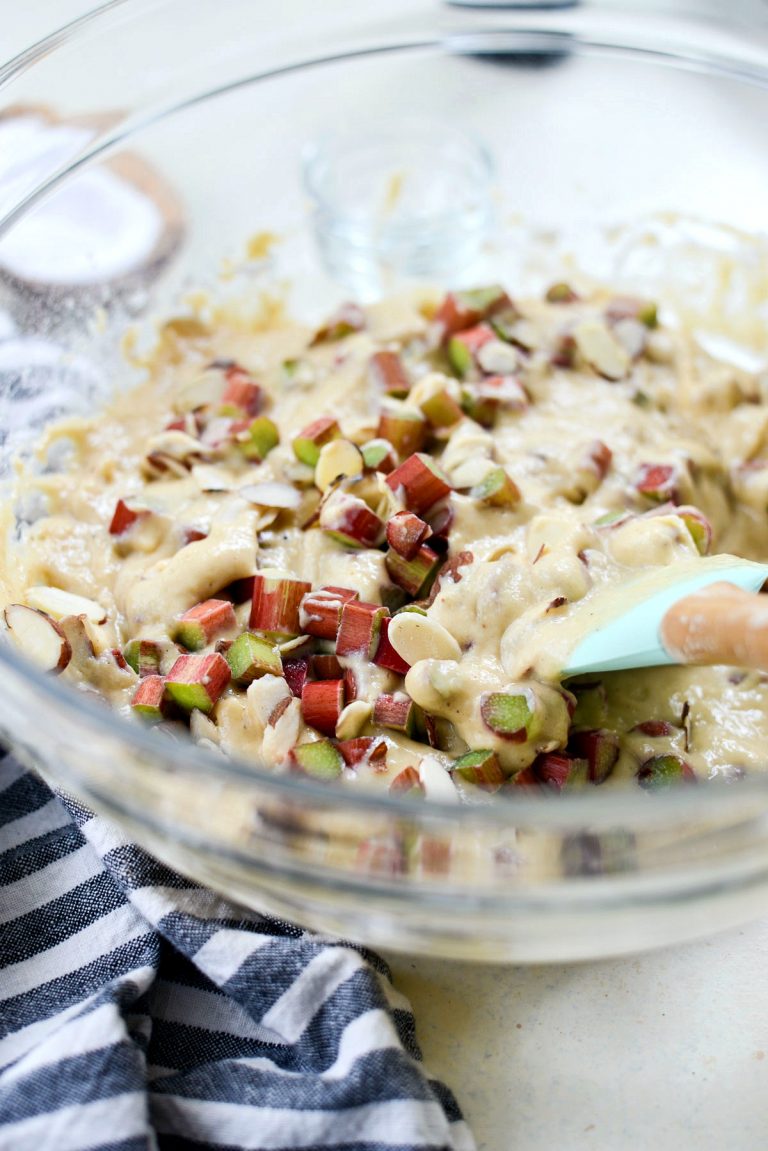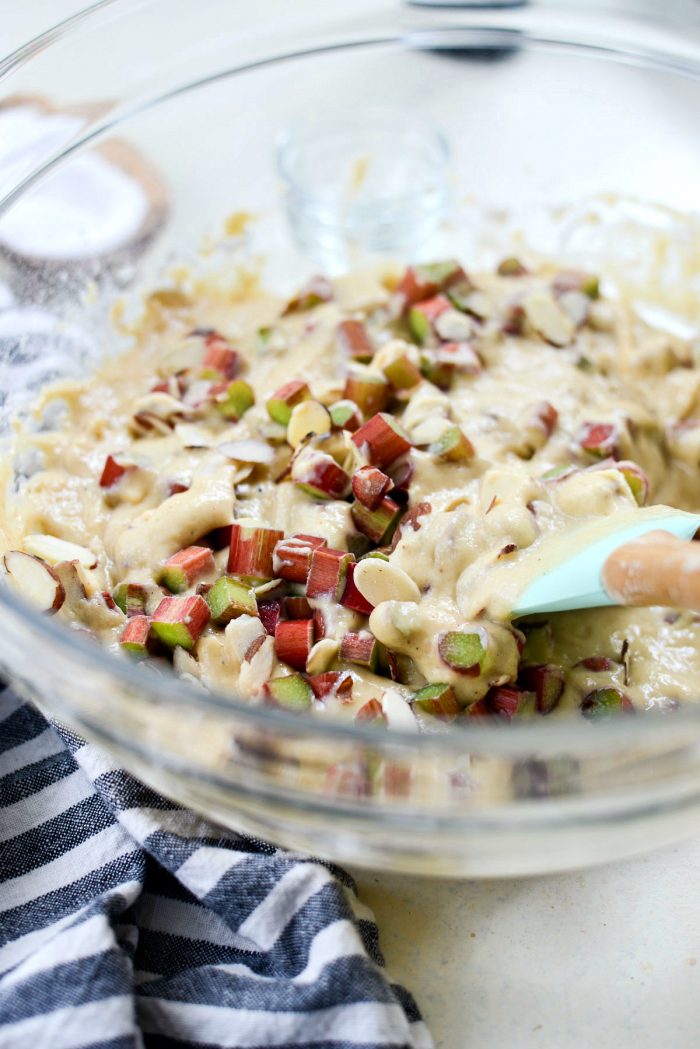 Lastly, add in the rhubarb and almonds. Grab a rubber spatula and fold them into the buttermilk cake batter.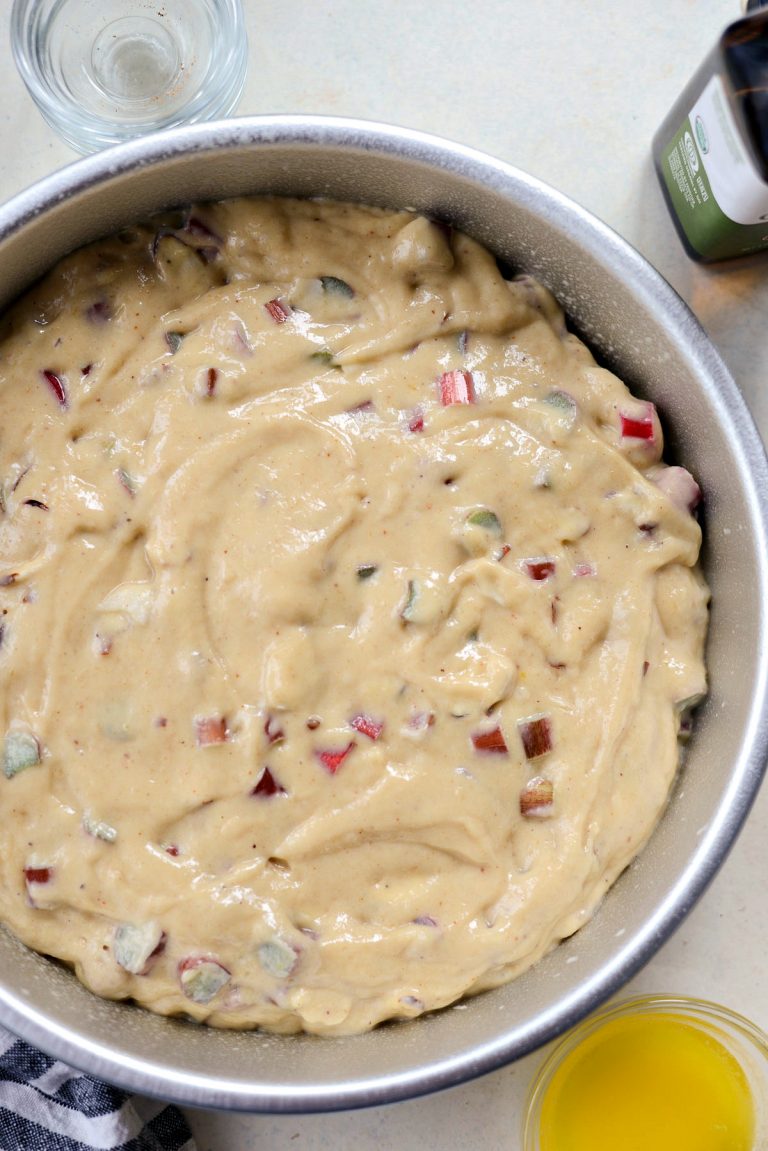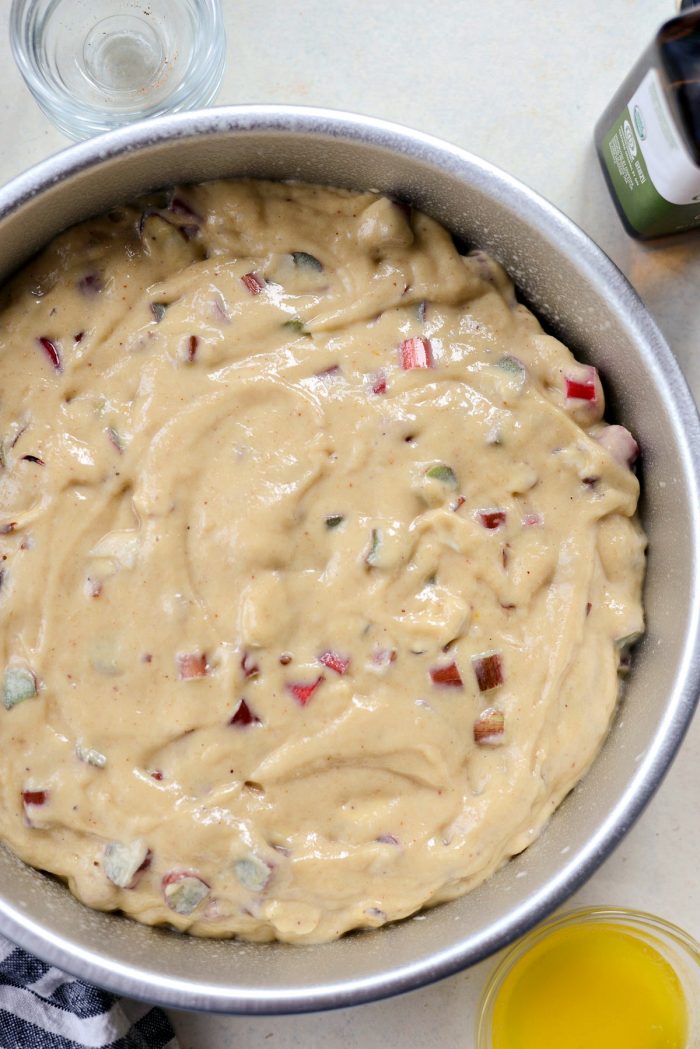 Then pour and spread the cake batter into a well greased 9-inch cake pan. Set aside and preheat your oven to 350°.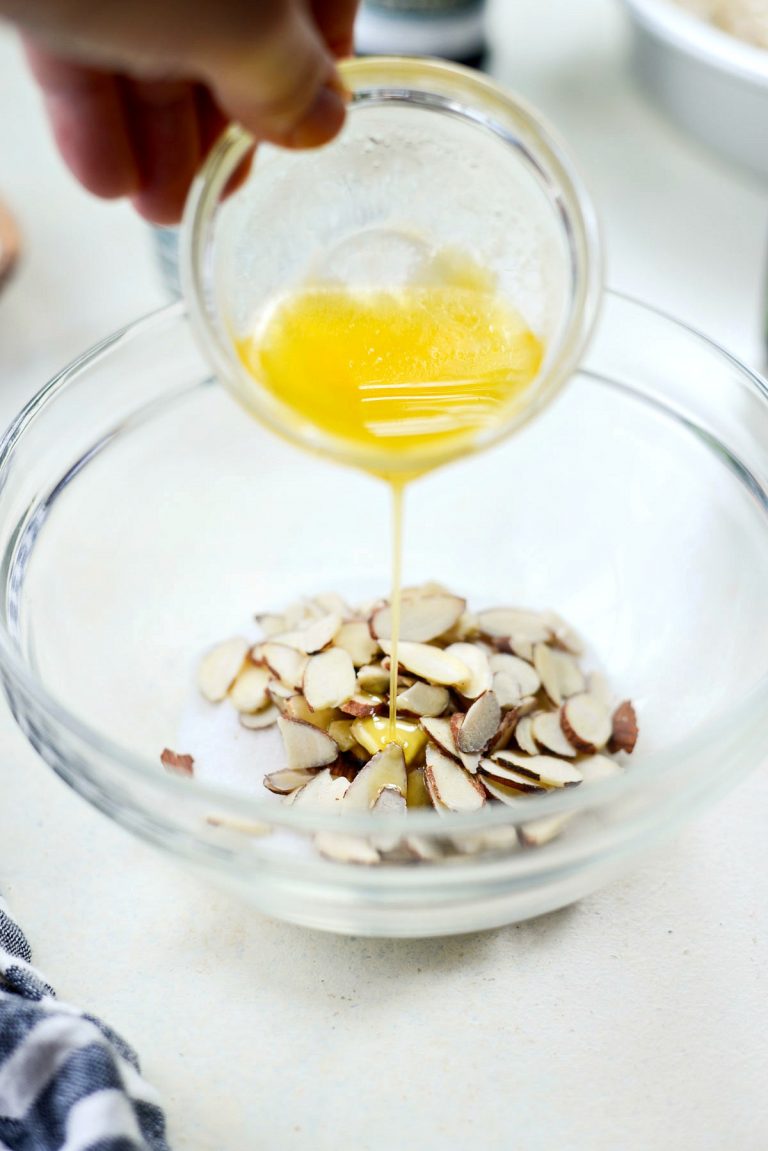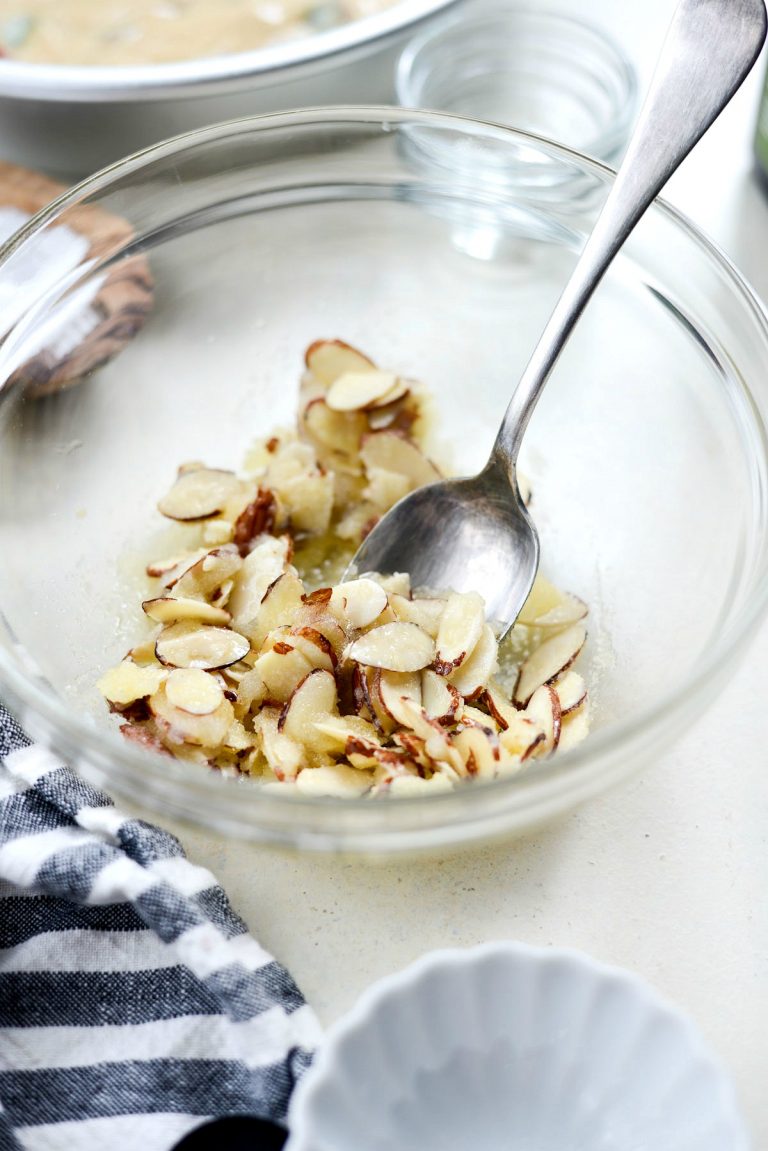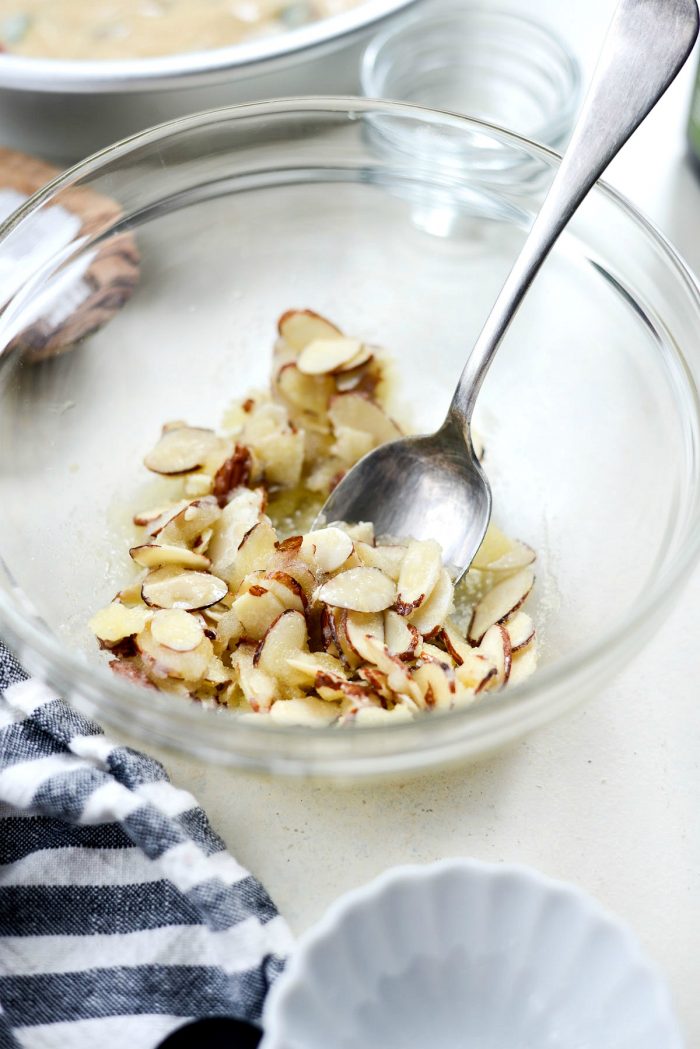 Next, in a small bowl combine the remaining 1/4 cup almonds, the sugar and melted butter.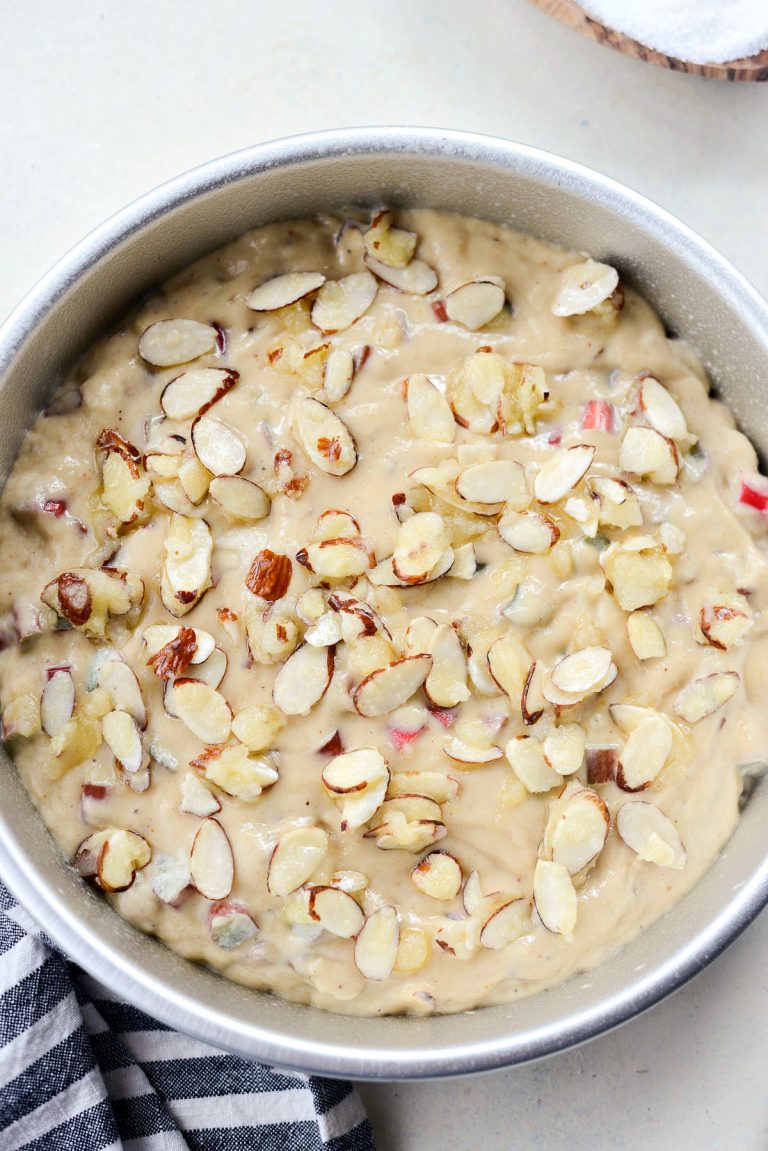 Then spoon the sugary almonds over top of the cake. When the cake bakes these will add some sweetness and crunchy texture.
Next slip the cake onto the middle rack of your preheated oven and bake for 30 minutes or until a tester comes out clean.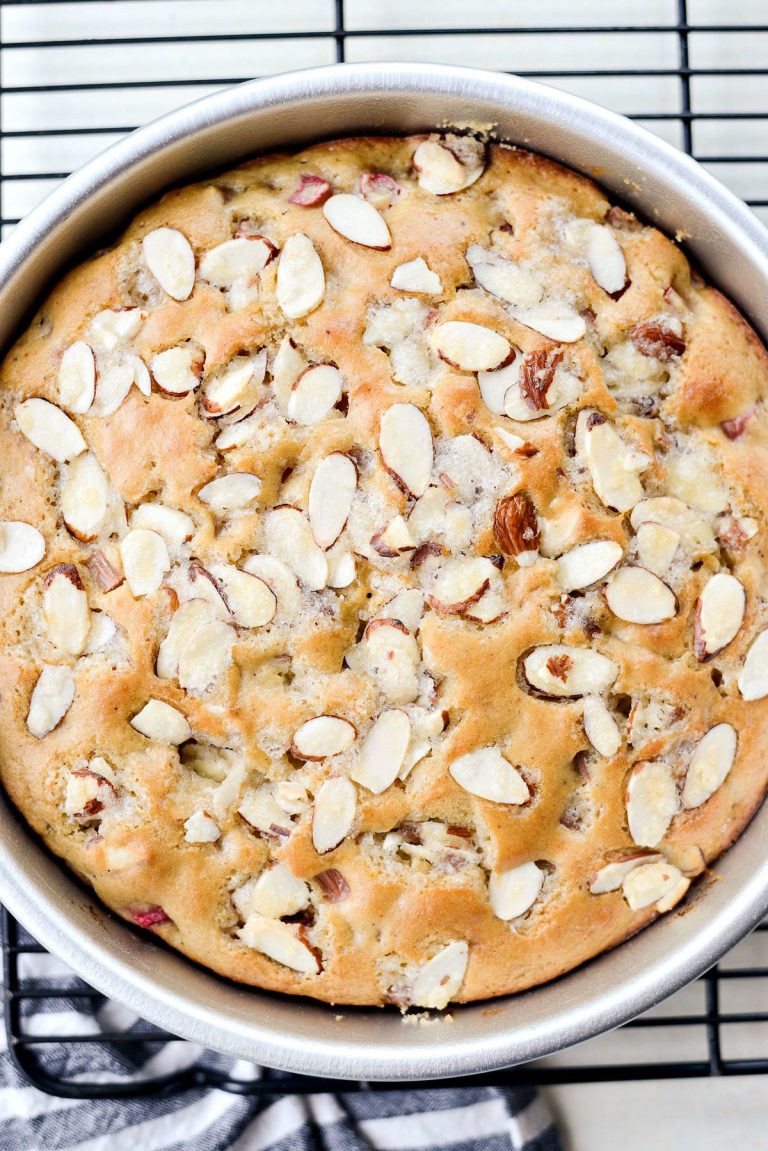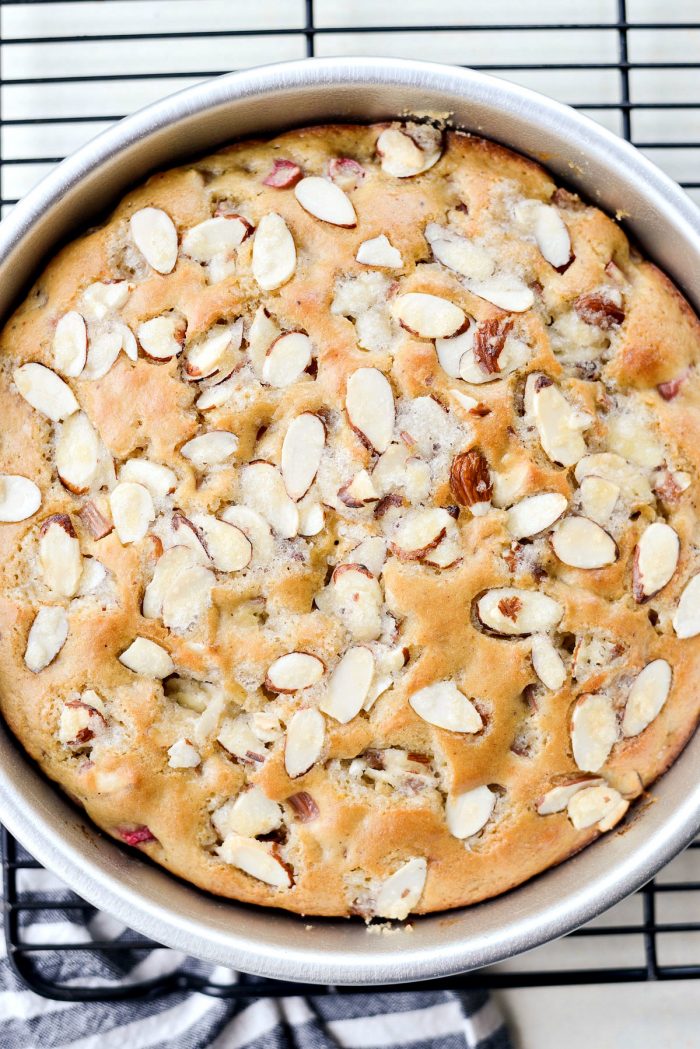 GORGEOUS! Those sugar almonds really make this cake extra special.
Lastly, slice and serve with a dusting of powdered sugar.
I wish you could smell this!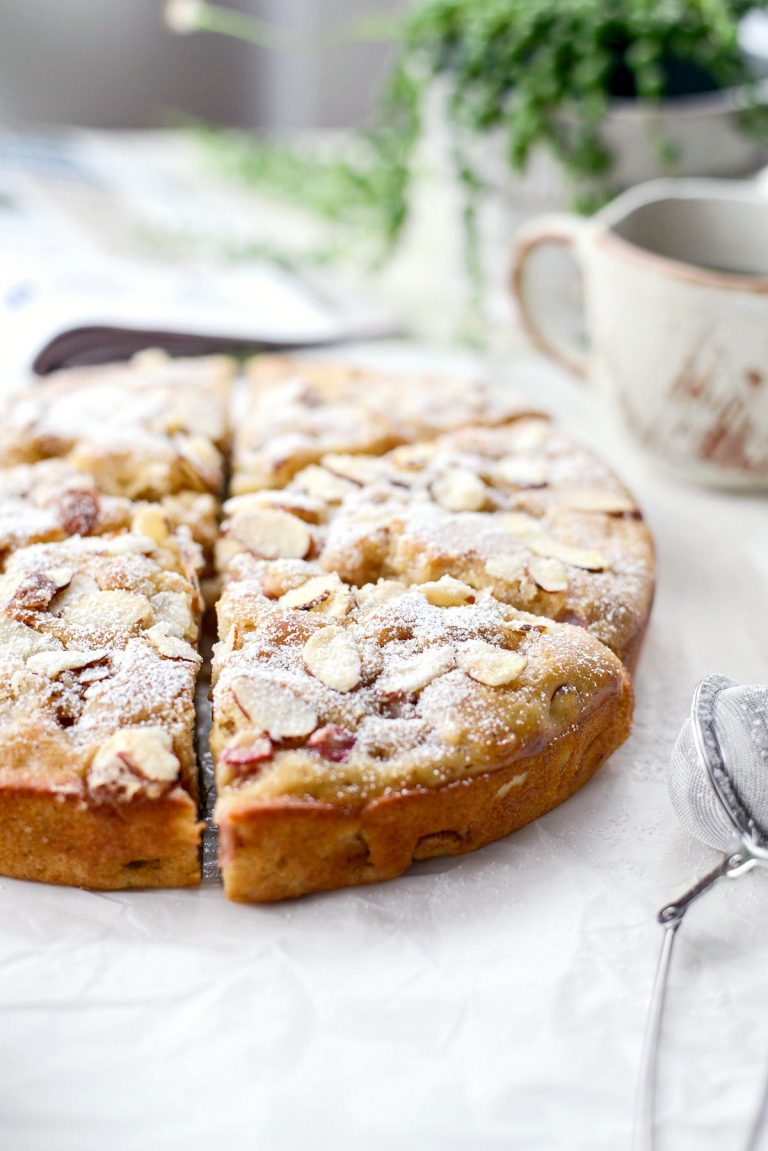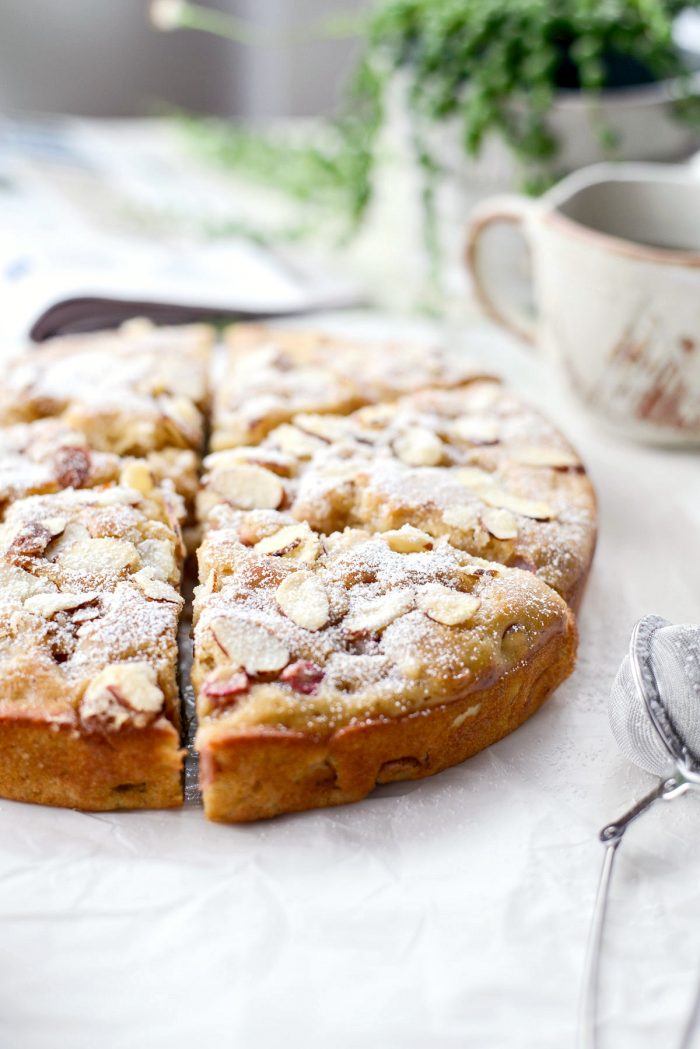 My entire family loves this cake. It's so elegant but not so much that you can't pick up a slice and eat it with your fingers.
This rhubarb almond cake is sweet, slightly tart with some crunchy texture and is perfect for an afternoon brunch or evening dessert. Serve with coffee or tea!
For More rhubarb recipe CLICK HERE!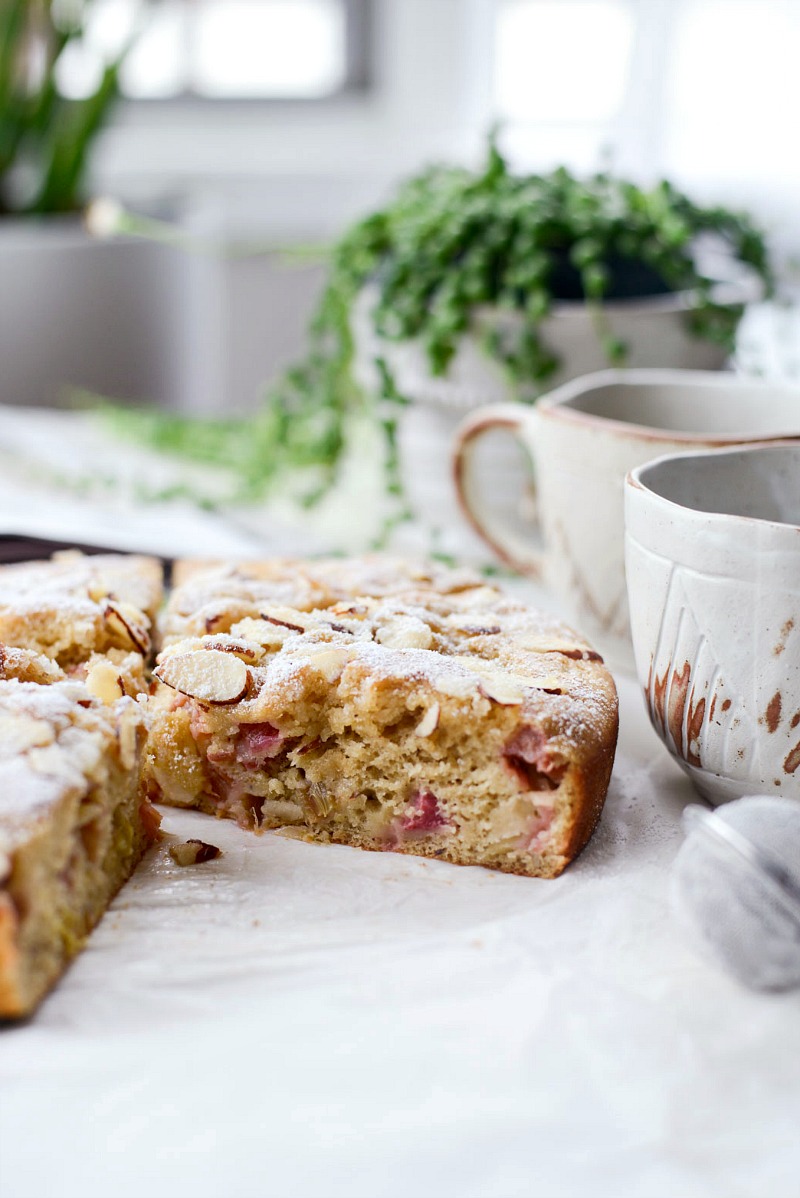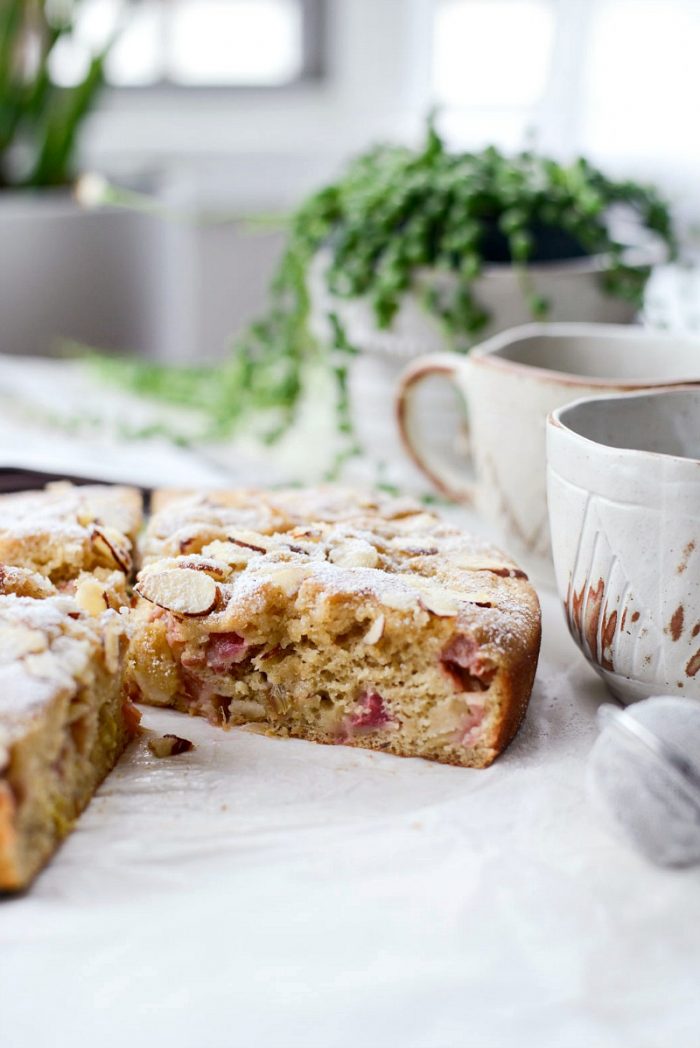 Enjoy! And if you give this Rhubarb Almond Cake recipe a try, let me know! Snap a photo and tag me on twitter or instagram!
This post may contain affiliate links.
Buy the Cookbook: Simply Scratch : 120 Wholesome Homemade Recipes Made Easy Now available on Amazon »
THANK YOU in advance for your support!