This Cacio e Pepe Carbonara is an ridiculously simple creamy peppery pasta dish. Hot spaghetti is tossed with eggs, cheese and loads of black pepper. Serves 6 to 8 in under 30 minutes.
If you've been following my blog for any amount of time, you're well aware that Pat loves his black pepper. A lot. From biscuits and gravy to coney dogs, he puts it on just about everything. This got me thinking about the more traditional pasta recipe, cacio e pepe. Which is basically pasta, cheese and black pepper. However I wanted a creamy pasta sauce, so I meshed the classic recipe with the velvety sauce of carbonara.
In this recipe, hot pasta is tossed with whisked eggs, lots of pecorino and black pepper with a little olive oil. It's really that simple.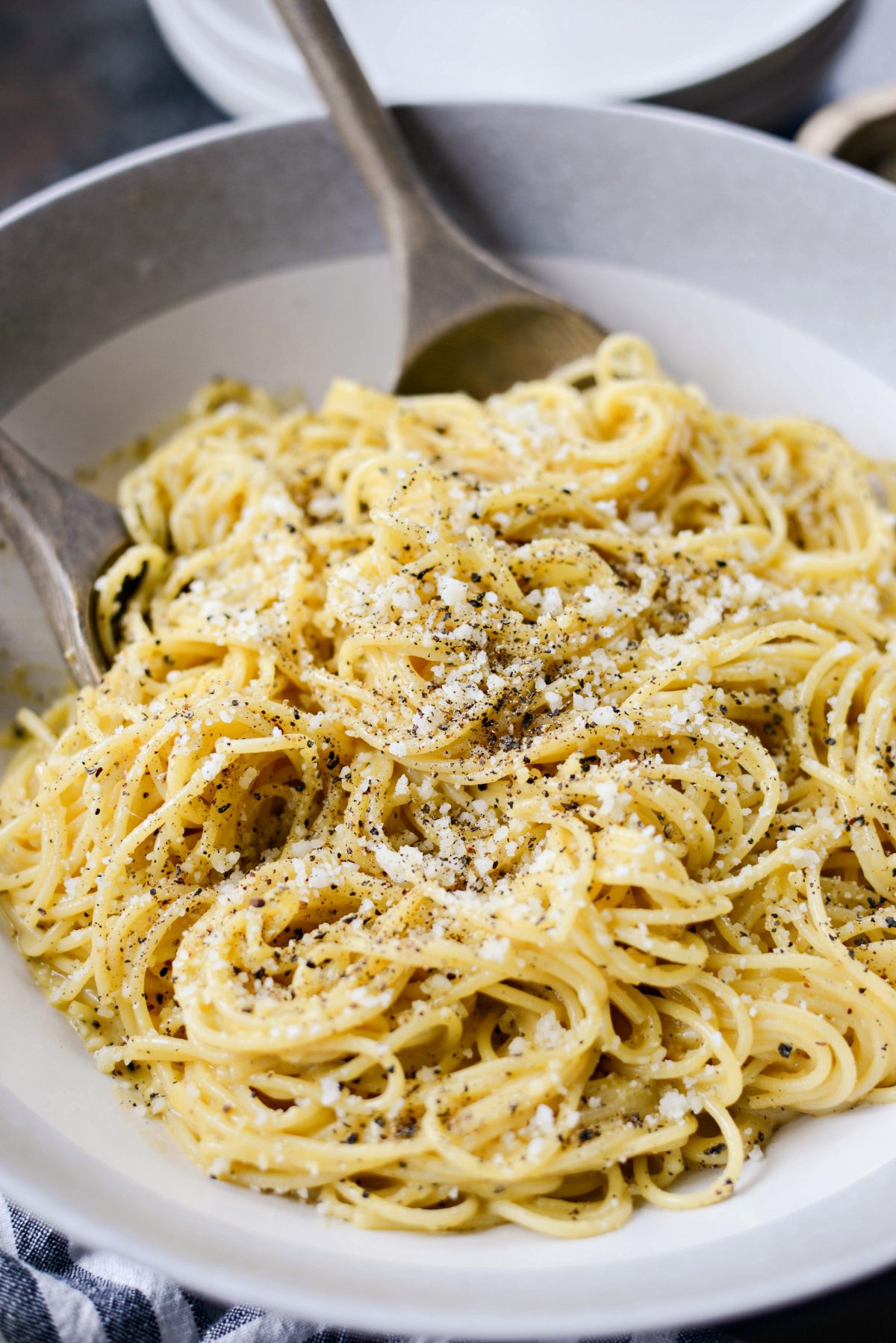 It's a luxurious yet rustic pasta that you will need roughly 30 minutes to make.
here's what you need to make this Cacio e Pepe Carbonara:
1 pound spaghetti pasta noodles
4 large eggs
2-1/2 cups pecorino Romano cheese
2 teaspoons to 1 tablespoon freshly ground black pepper
1 tablespoon olive oil.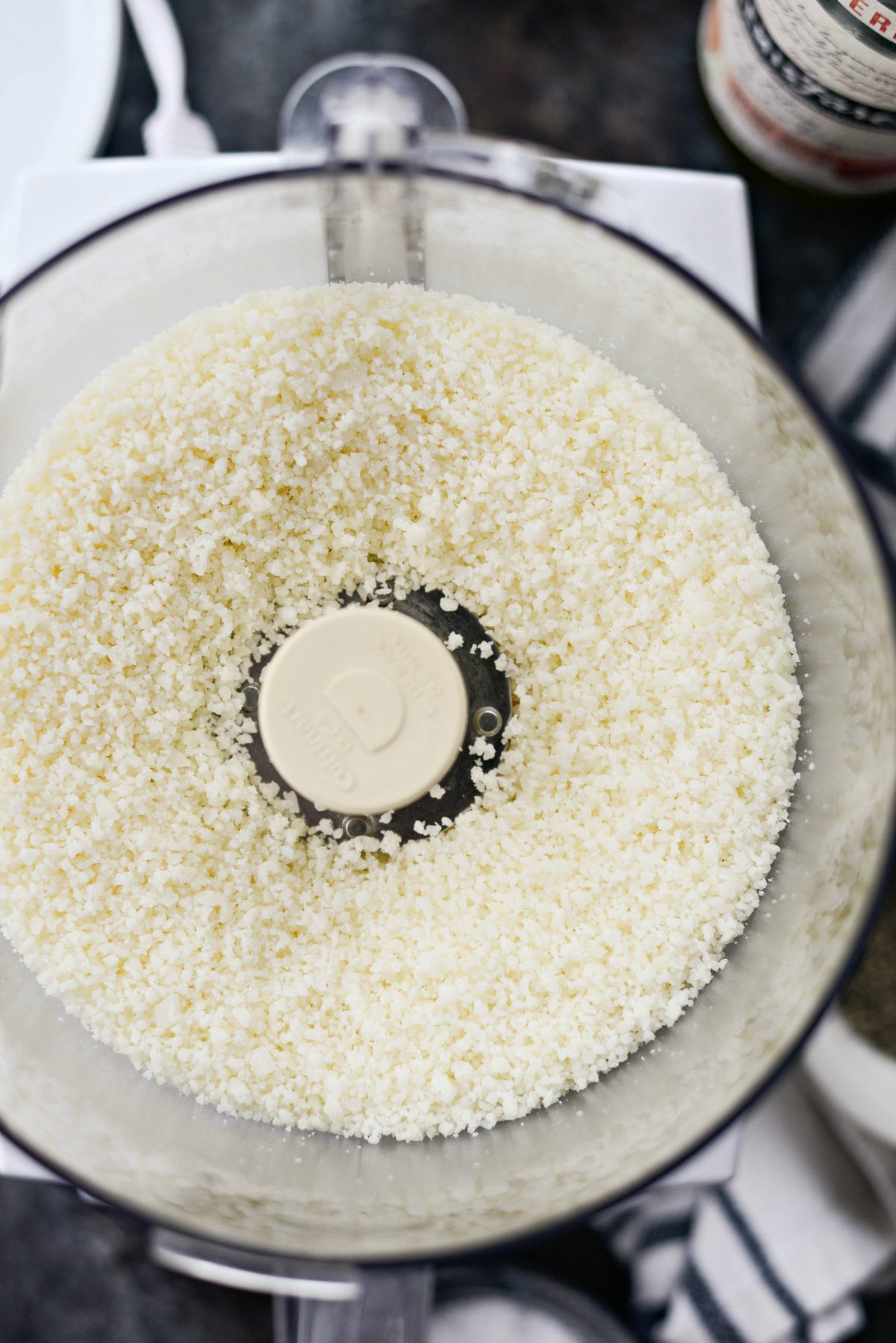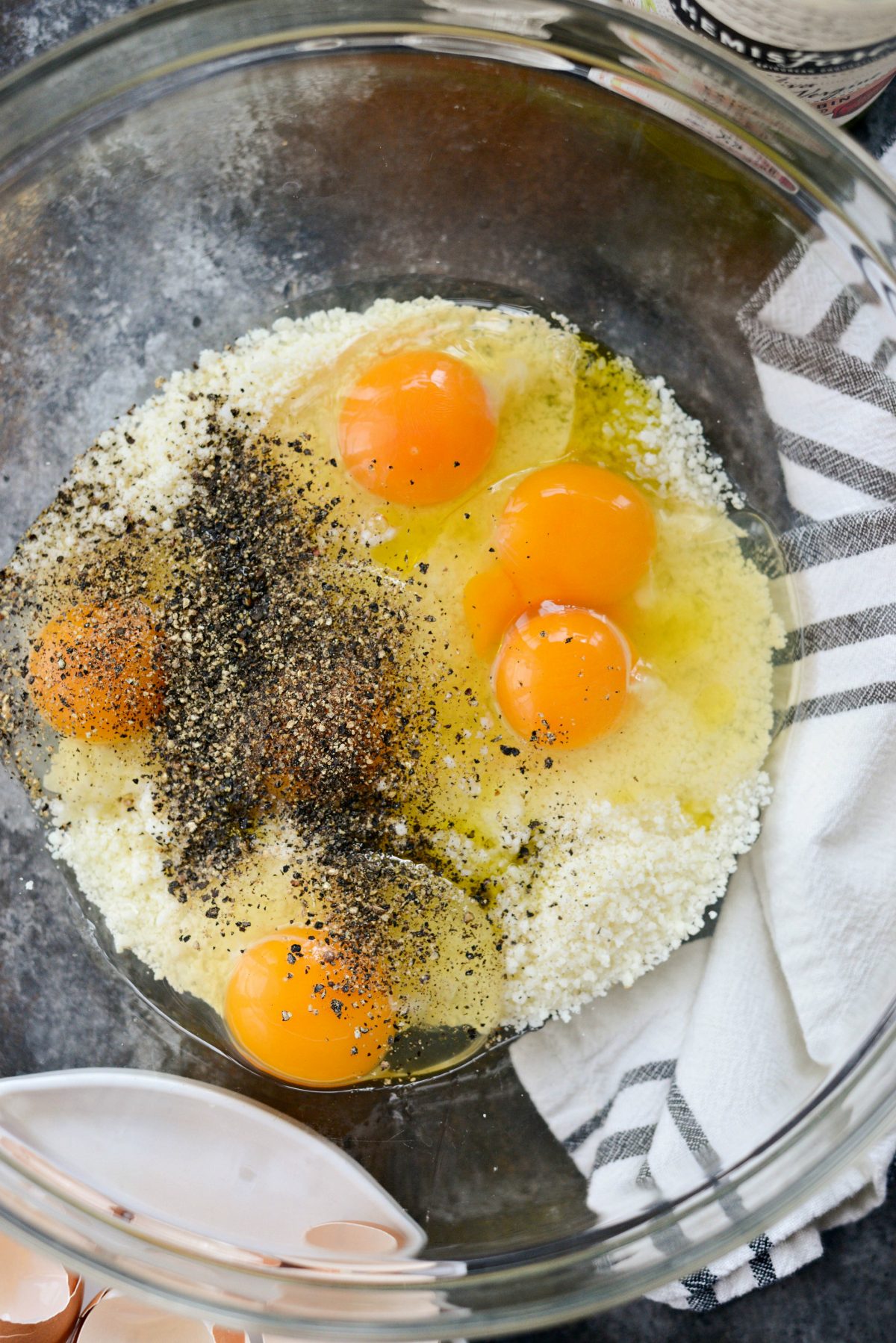 First, bring a large pot of salted water to a boil. Meanwhile, finely grated about 9 ounces of pecorino romano cheese and add it to a large mixing bowl along with 2 cups of the cheese, black pepper and olive oil. I know you see 6 eggs here, but it should be 4. I got a little carried away cracking eggs.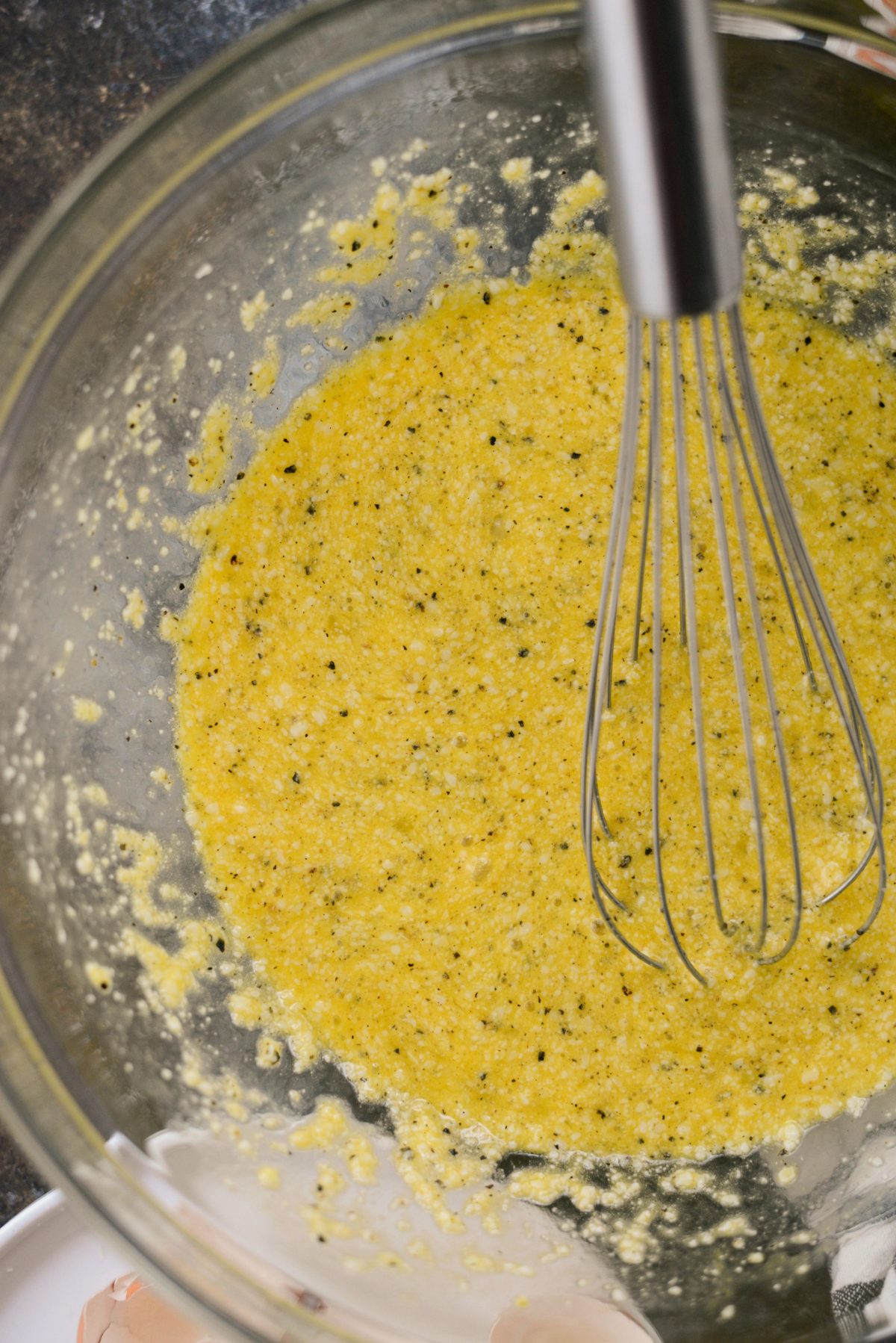 Next whisk until the eggs are completely incorporated.
Once the pasta has cooked to al dente, use tongs to transfer the hot pasta from the water and directly into the egg and cheese mixture.
Tossing the cacio e pepe to combine. The hot pasta will end up cooking the egg and melting the cheese, thus creating a saucy sauce. 😉
Serve this Cacio e Pepe with the reserved cheese, extra black pepper and forks.
Looking for more pasta recipes?
Check out my growing collection of recipes here!
Enjoy! And if you give this Cacio e Pepe Carbonara a try, let me know! Snap a photo and tag me on twitter or instagram!
[this post contains affiliate links.]
This post may contain affiliate links.
Buy the Cookbook: Simply Scratch : 120 Wholesome Homemade Recipes Made Easy Now available on Amazon »
THANK YOU in advance for your support!