This Cinco de Mayo sip on a refreshing Mexican Michelada! A popular Mexican beverage primarily consisting of beer, lime juice, tomato juice and hot sauce with chili salt rim. Serves 4 in minutes.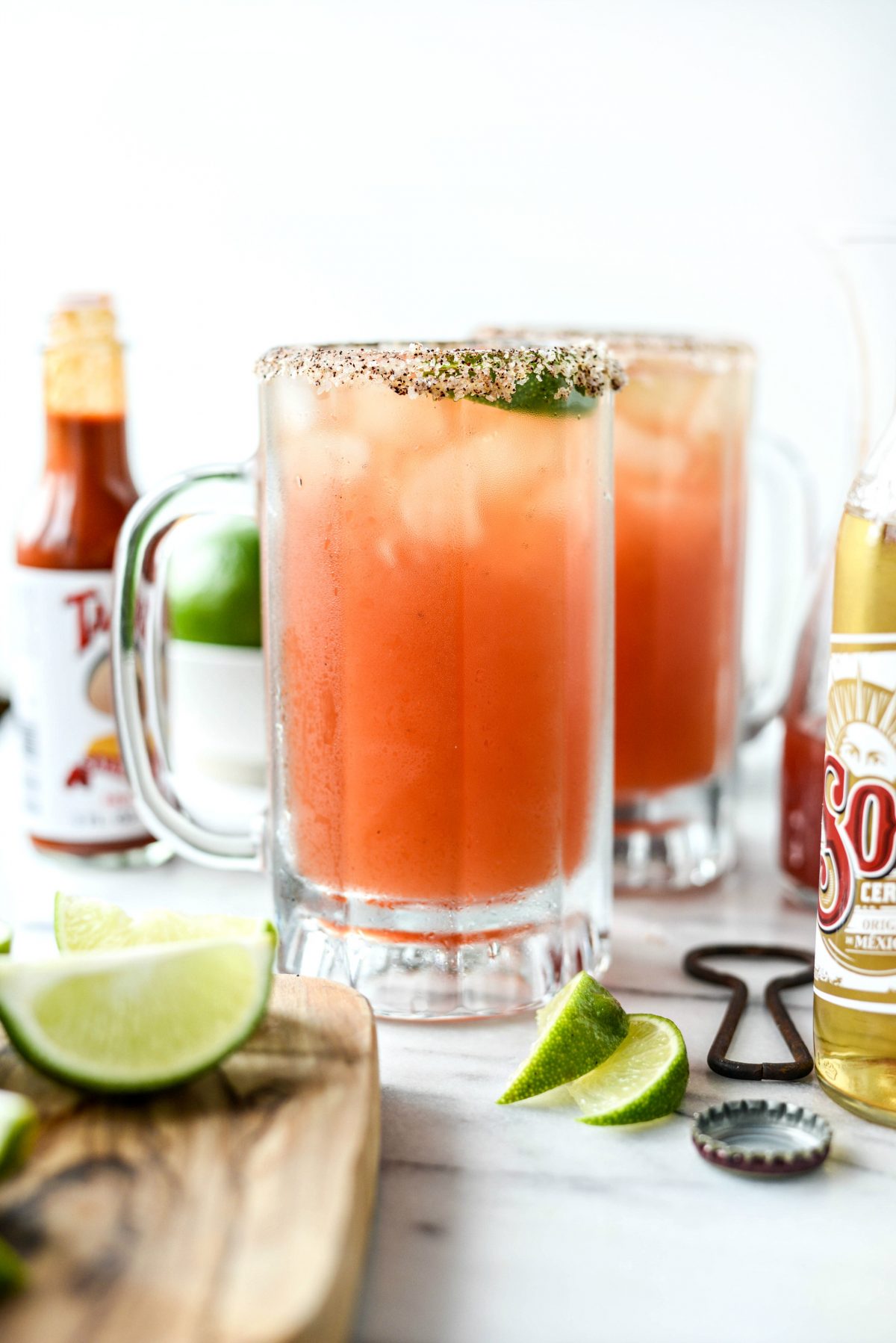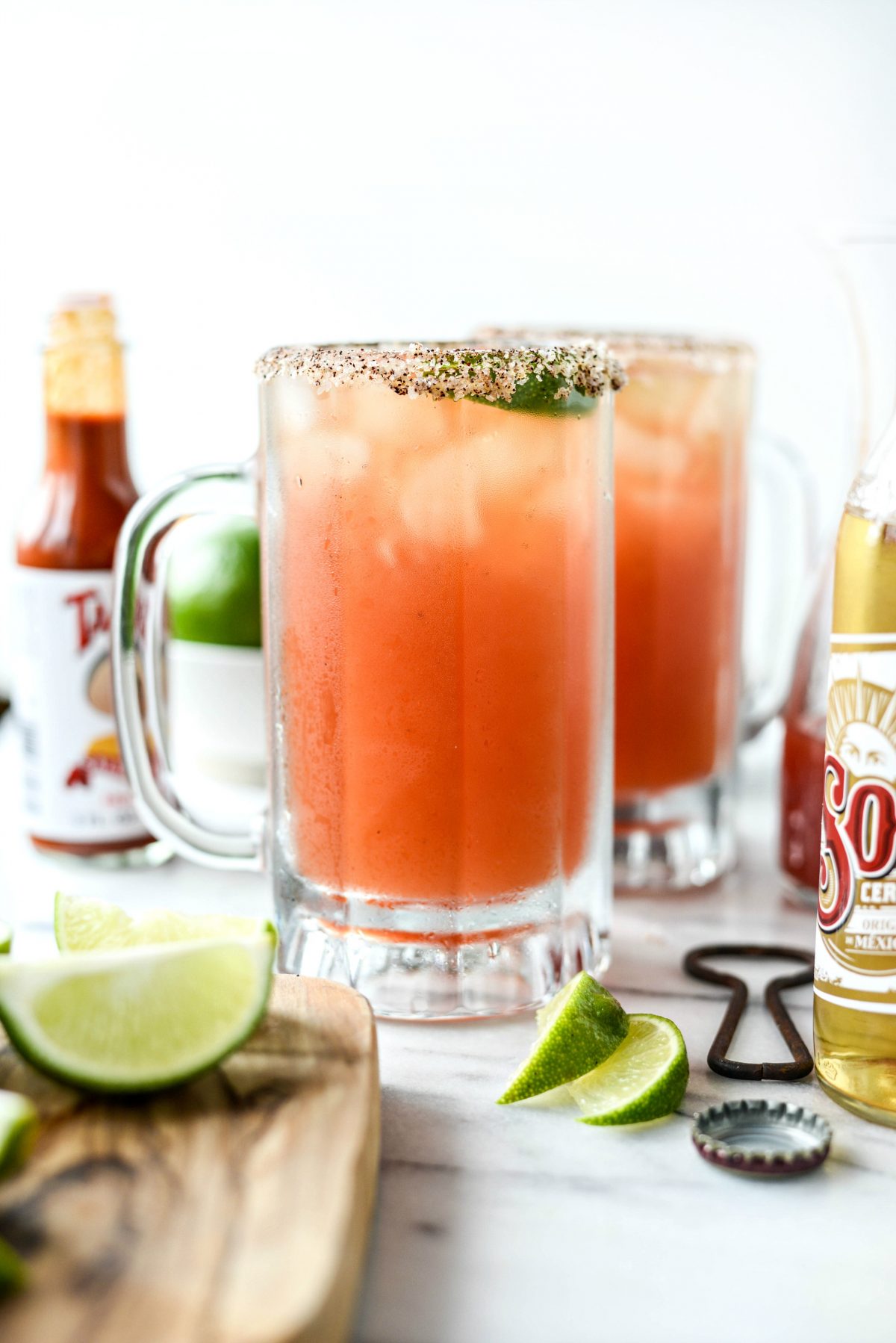 Two drink posts with a salty rim in a row? Is this a dream life or what?
The truth is that I really want to drink on Cinco de Mayo and a girl needs options. I'm kidding! sort of. This year, I wasn't really inspired in the food department, which is odd because I love Mexican food. Although I did make these tacos. But where I wasn't inspire with food, I was in the alcoholic beverage category. Because I love making cocktails!
So with that said, what is a Michelada? First, there's a whole story on how it got its name; supposedly some guy named Michel mixed a beer with his lemonade or something. However in a nutshell, a Michelada is a refreshing beverage consisting of mainly beer but with the addition of fresh lime juice, hot sauce (say what?) and tomato juice along with some other optional add-ins. And you guys? You sip this from a salty chili rim and it's absolutely delicious.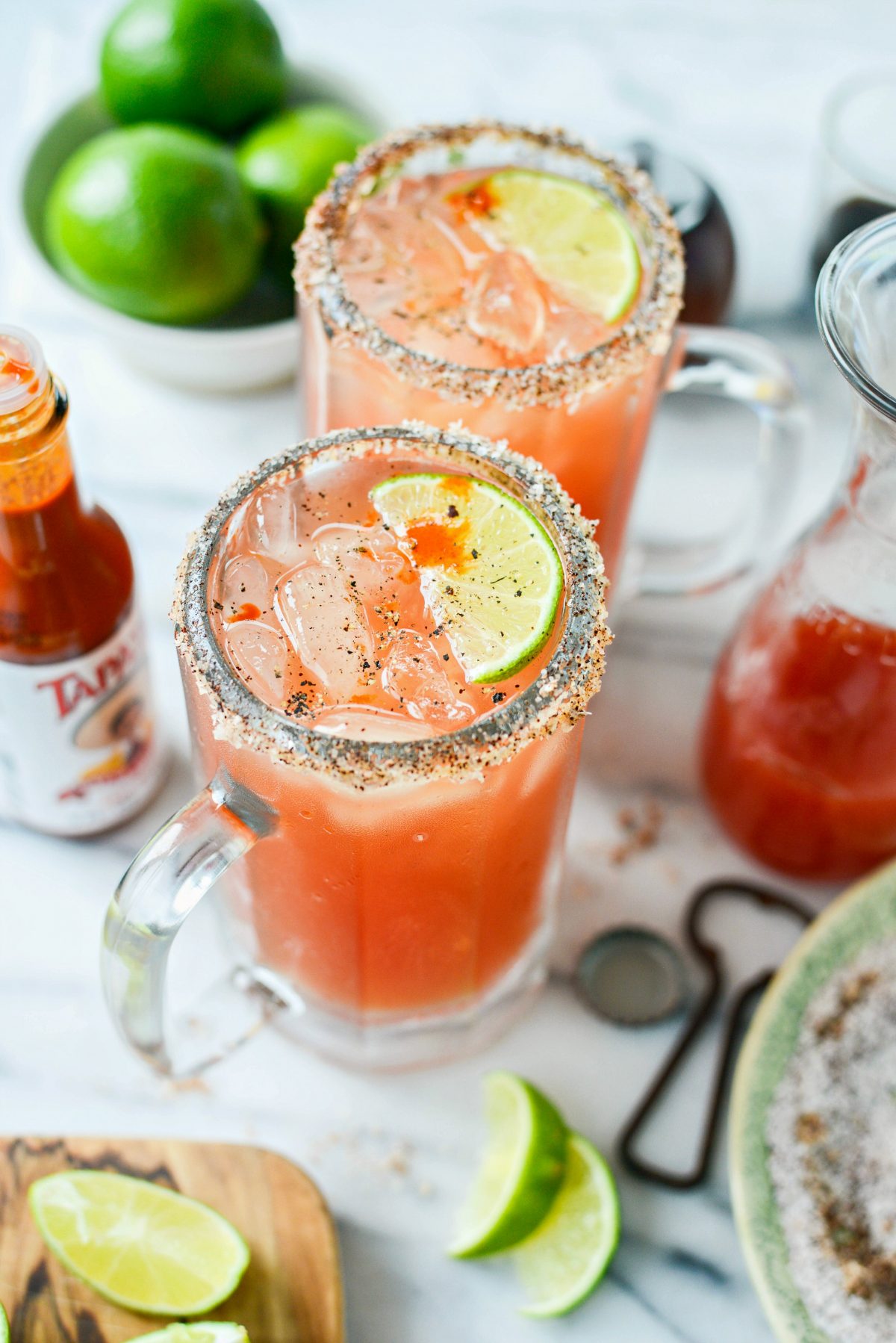 I'm not much of a Bloody Mary fan, however this Mexican Michelada is totally my thing.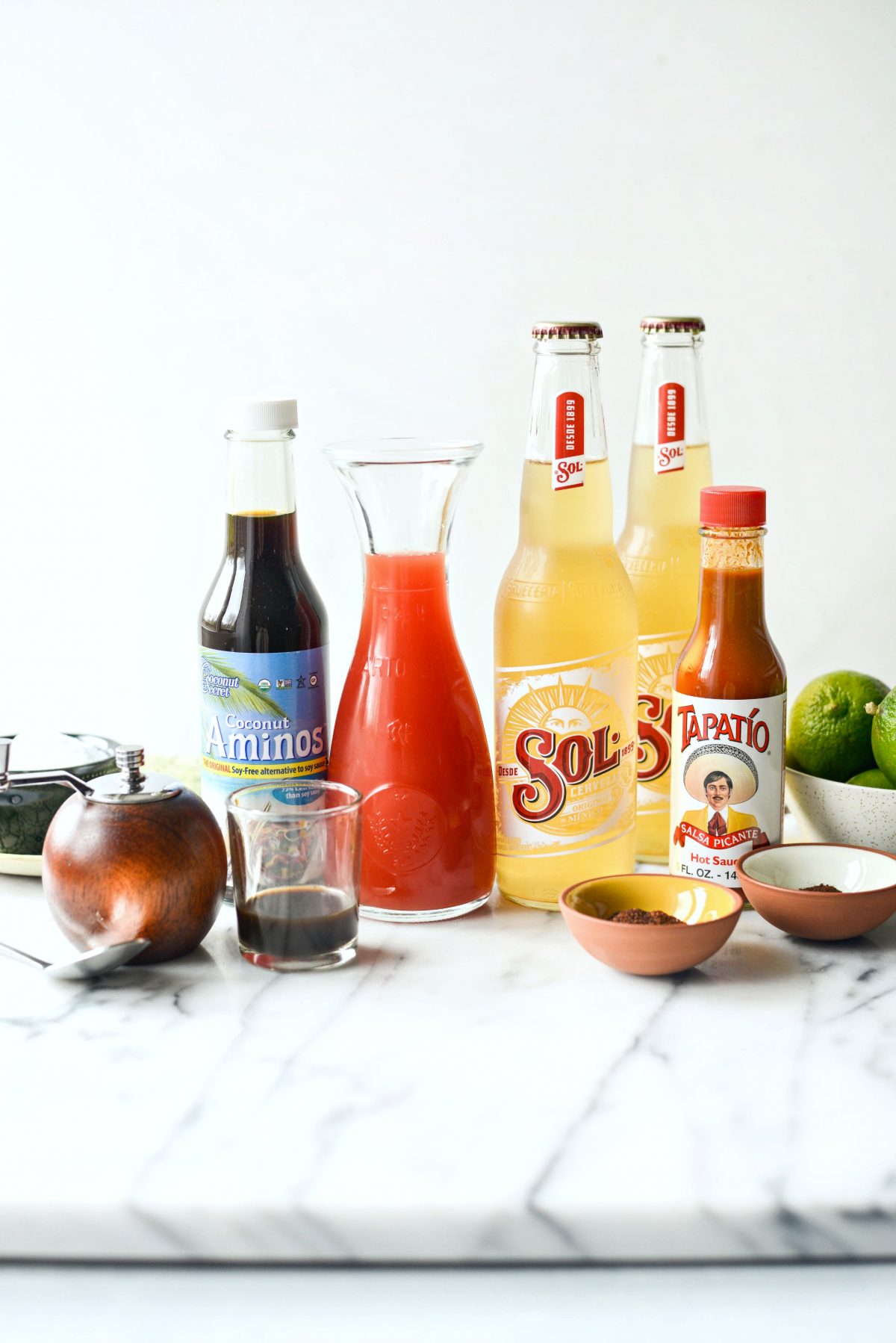 To Make A Mexican Michelada You Will Need:
3 tablespoons margarita salt
2 teaspoons chili powder
1/2 teaspoon chipotle powder
1-1/3 cup Clamato (or other favorite tomato juice)
1/2 cup freshly squeezed lime juice
and a few shakes of Worcestershire
coconut aminos
hot sauce
Mexican lagers
lime wedges
black pepper
What Is Coconut Aminos?
Coconut aminos is a flavorful and salty sauce made from the fermented sap of coconut palm and sea salt, yet it does not taste like coconut at all. Its consistency and deeply brown color is similar to light soy sauce. It's soy, gluten and wheat-free. With that said, coconut aminos is a healthy substitute for those with a restrictive diet.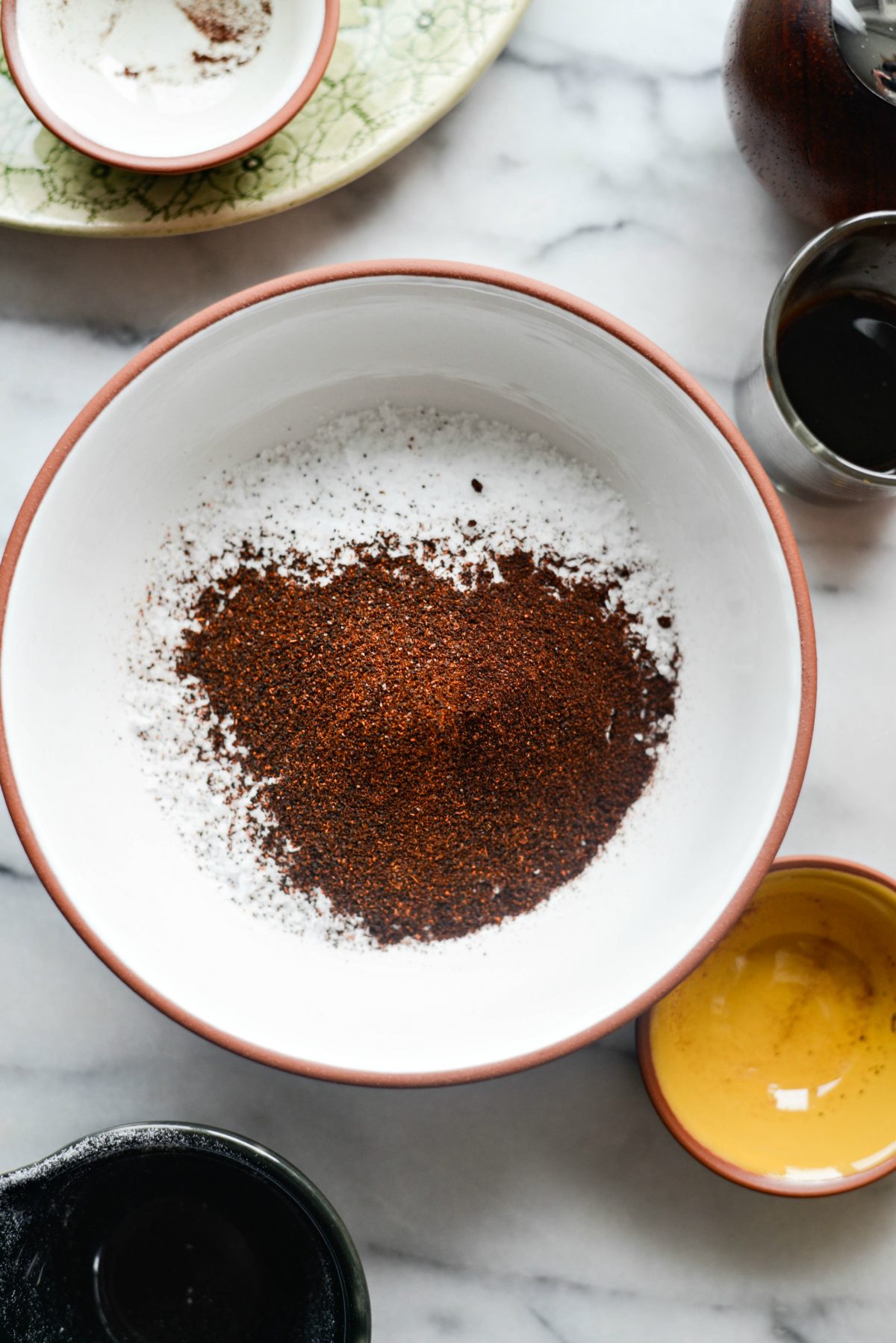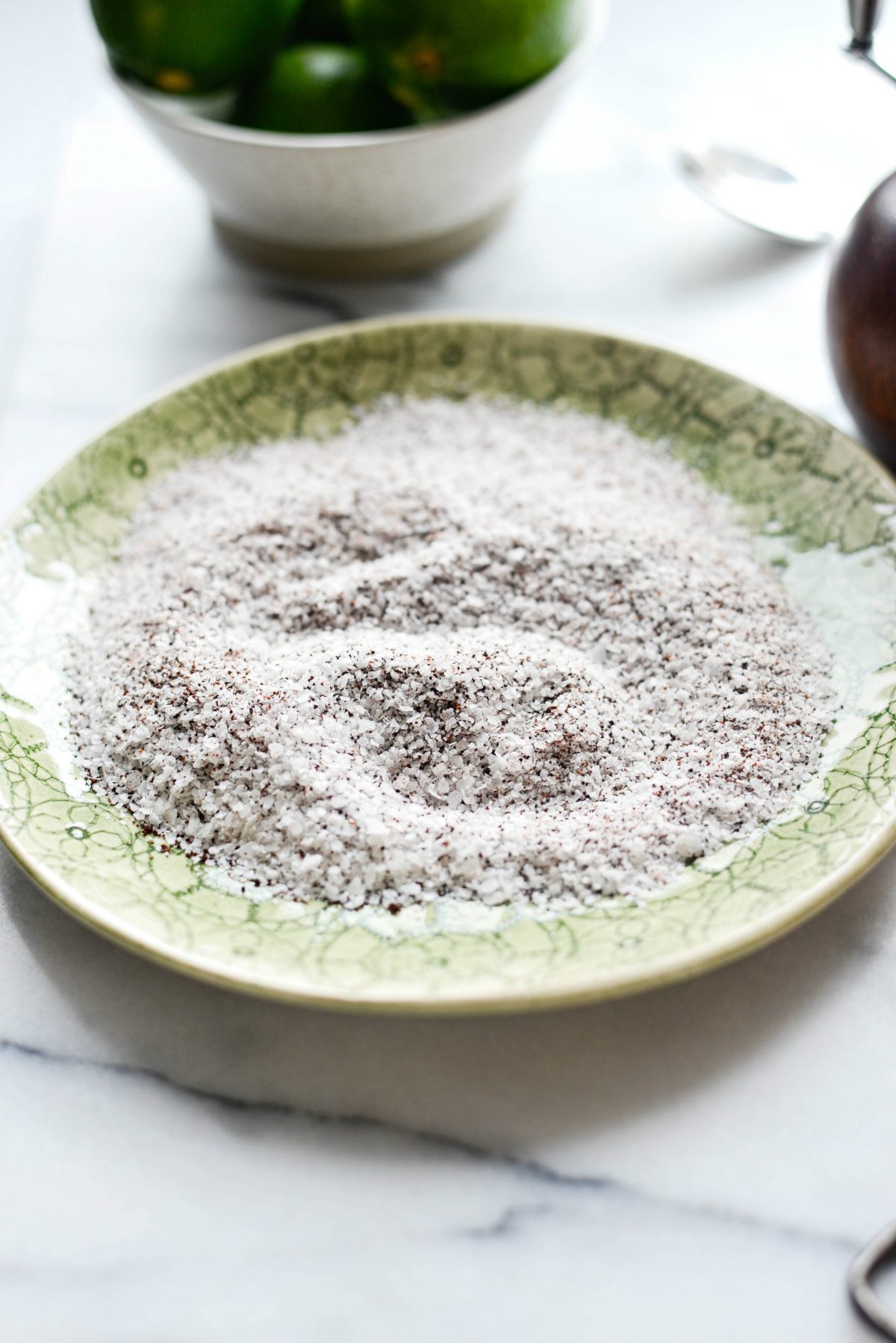 Before you start, chill your mugs. First, rinse them under cold water and place them into your freezer for at least 30 minutes. As a result you will get a nice and frosty mug.
Next, combine the kosher, chili and chipotle powder, stirring to combine.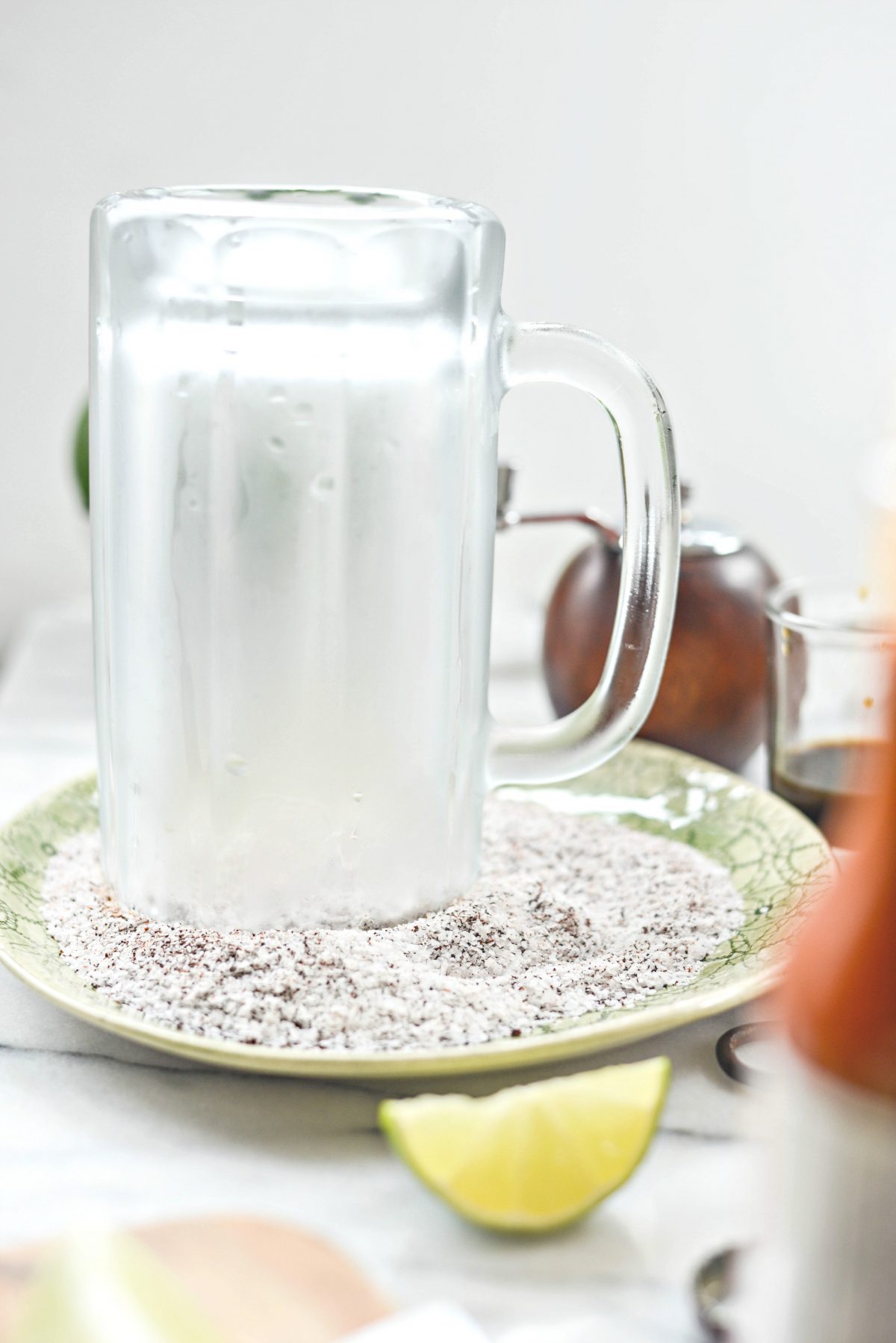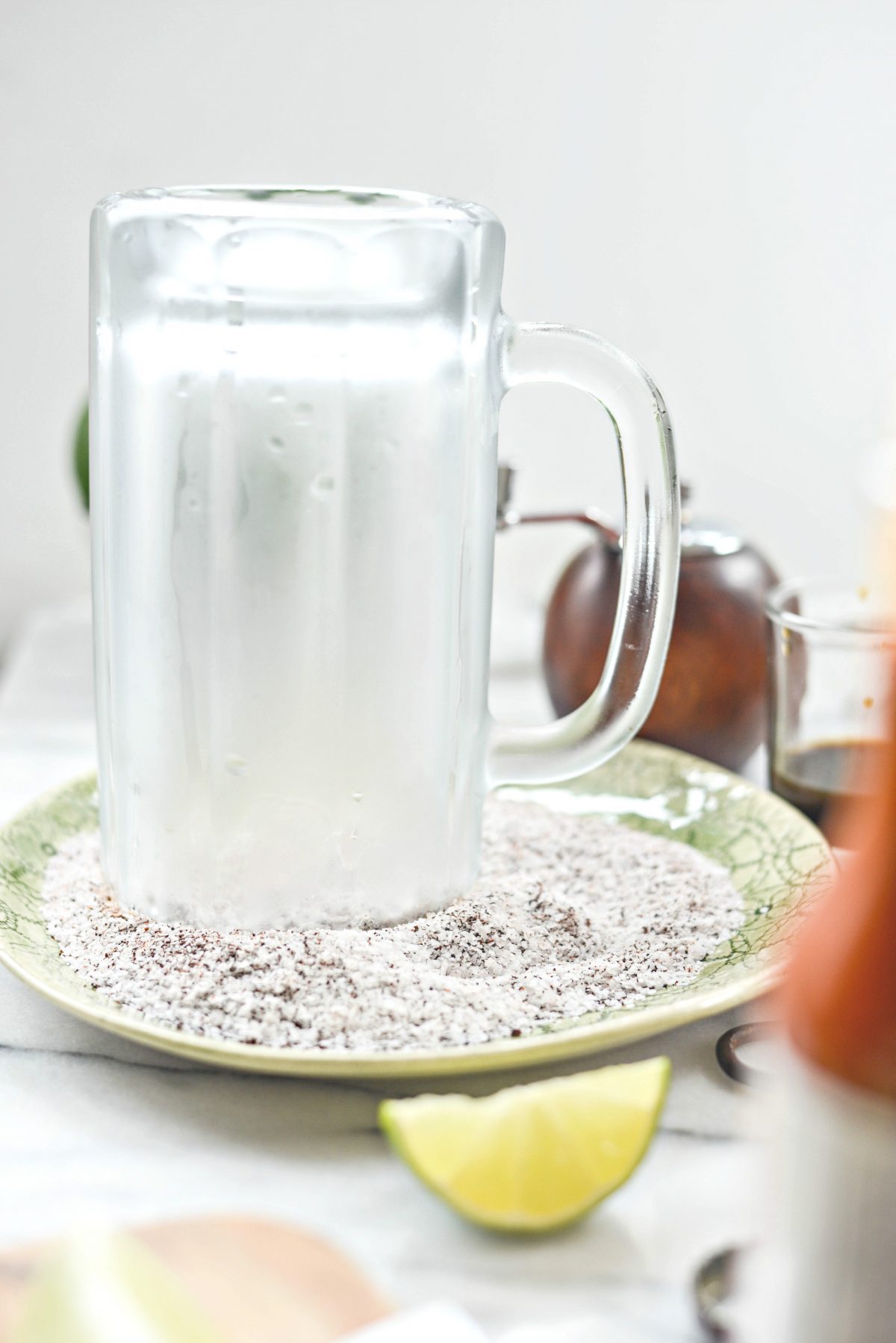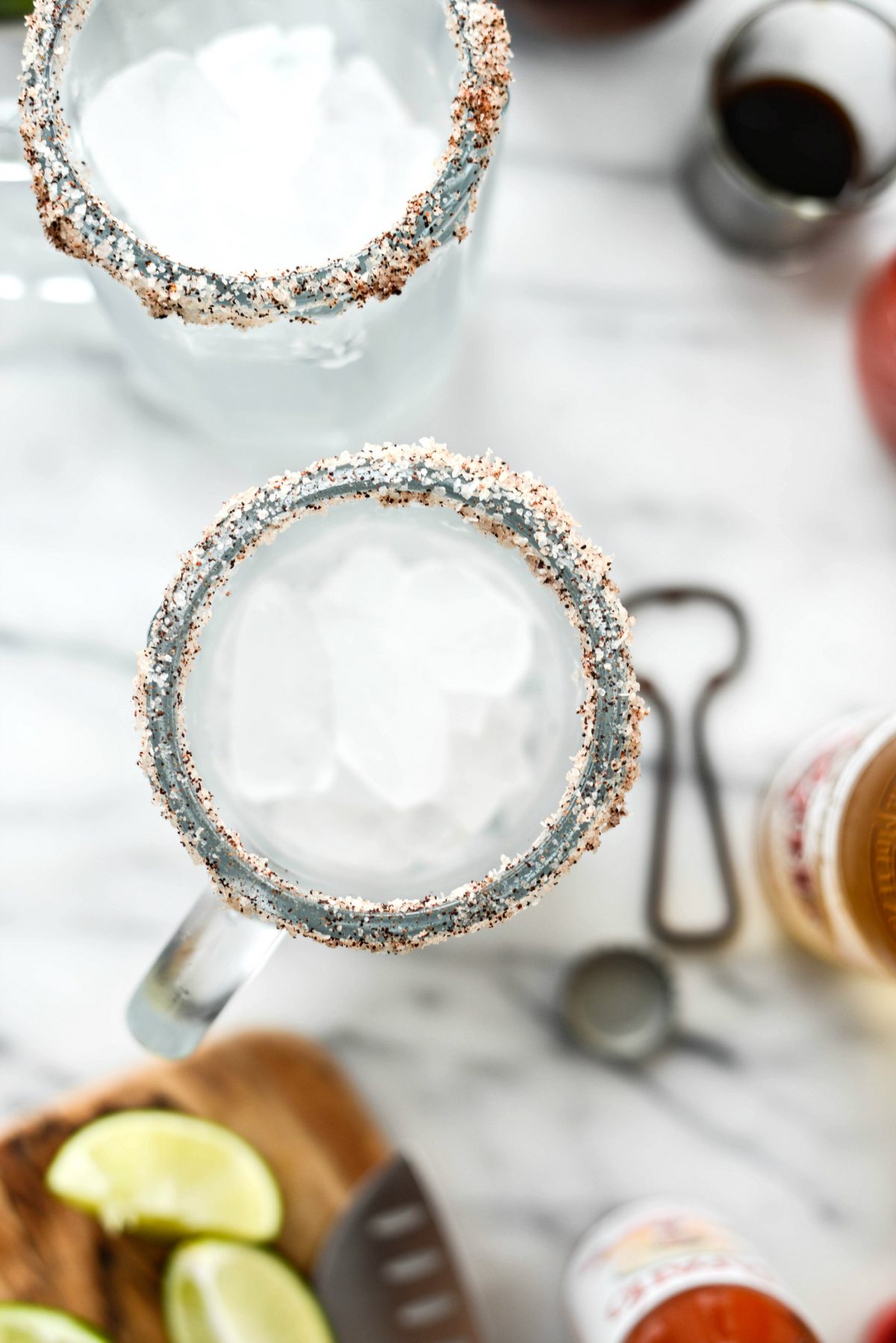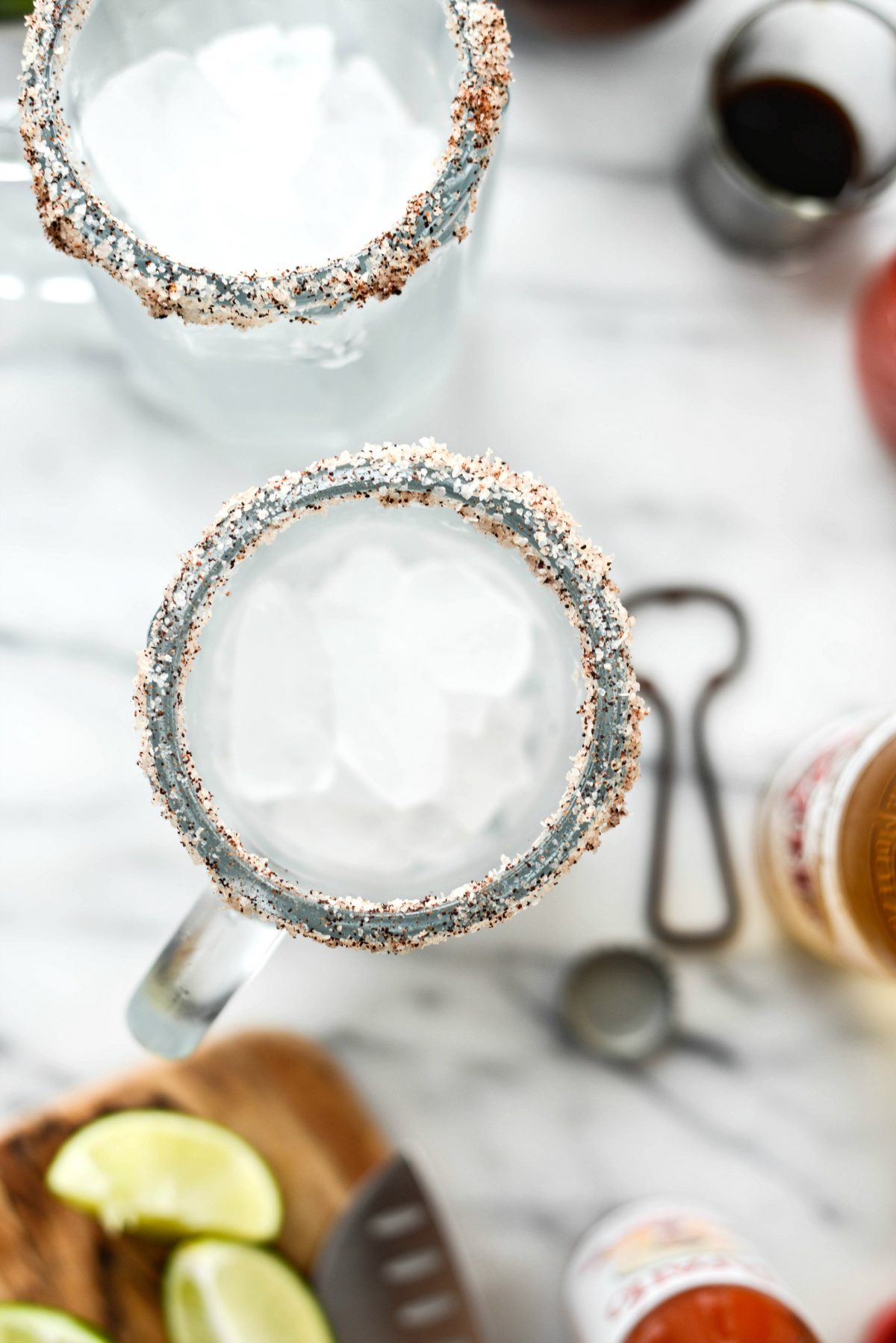 Then, run a wedge of lime around the rim of the mugs and dip each mug rim into the chili salt.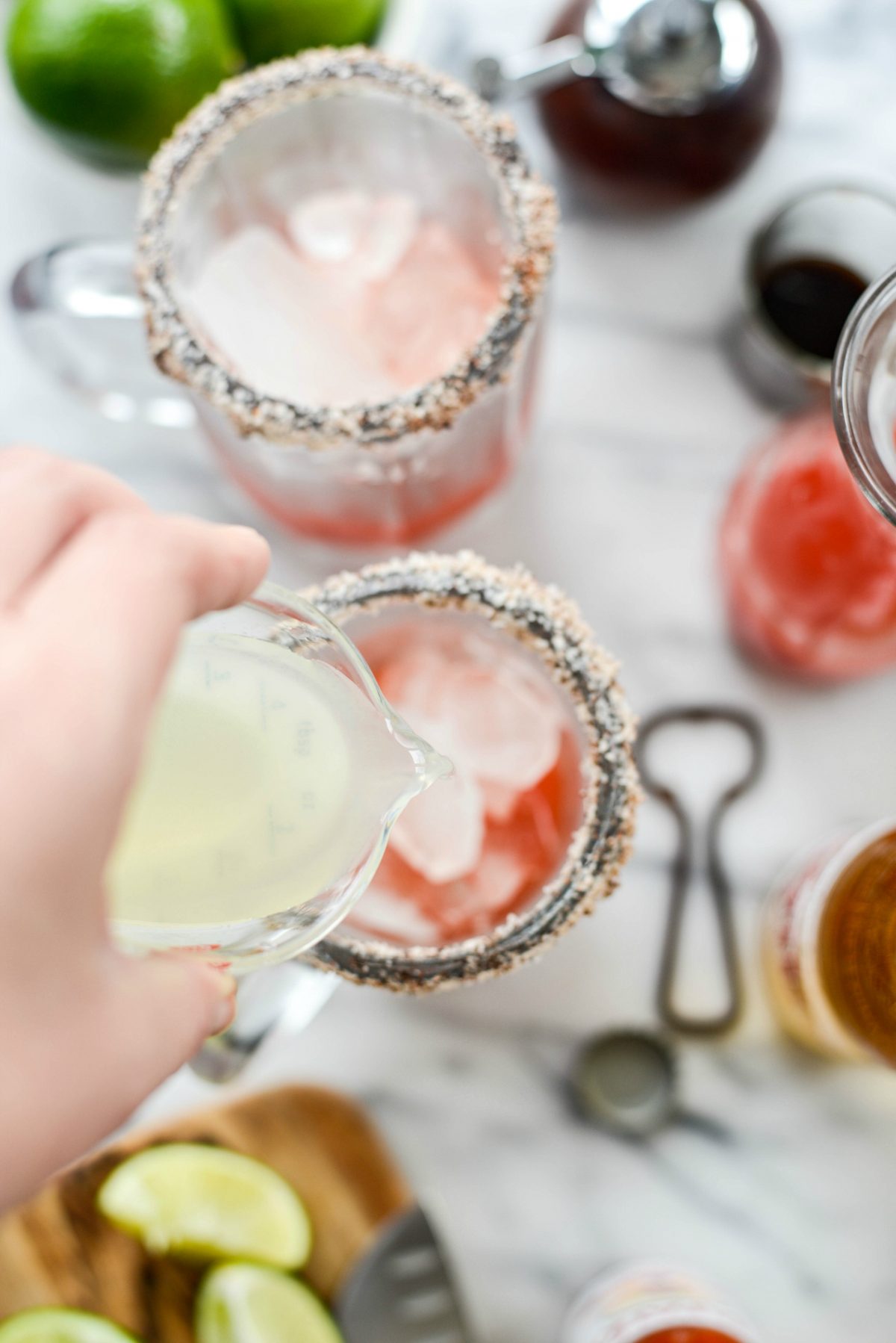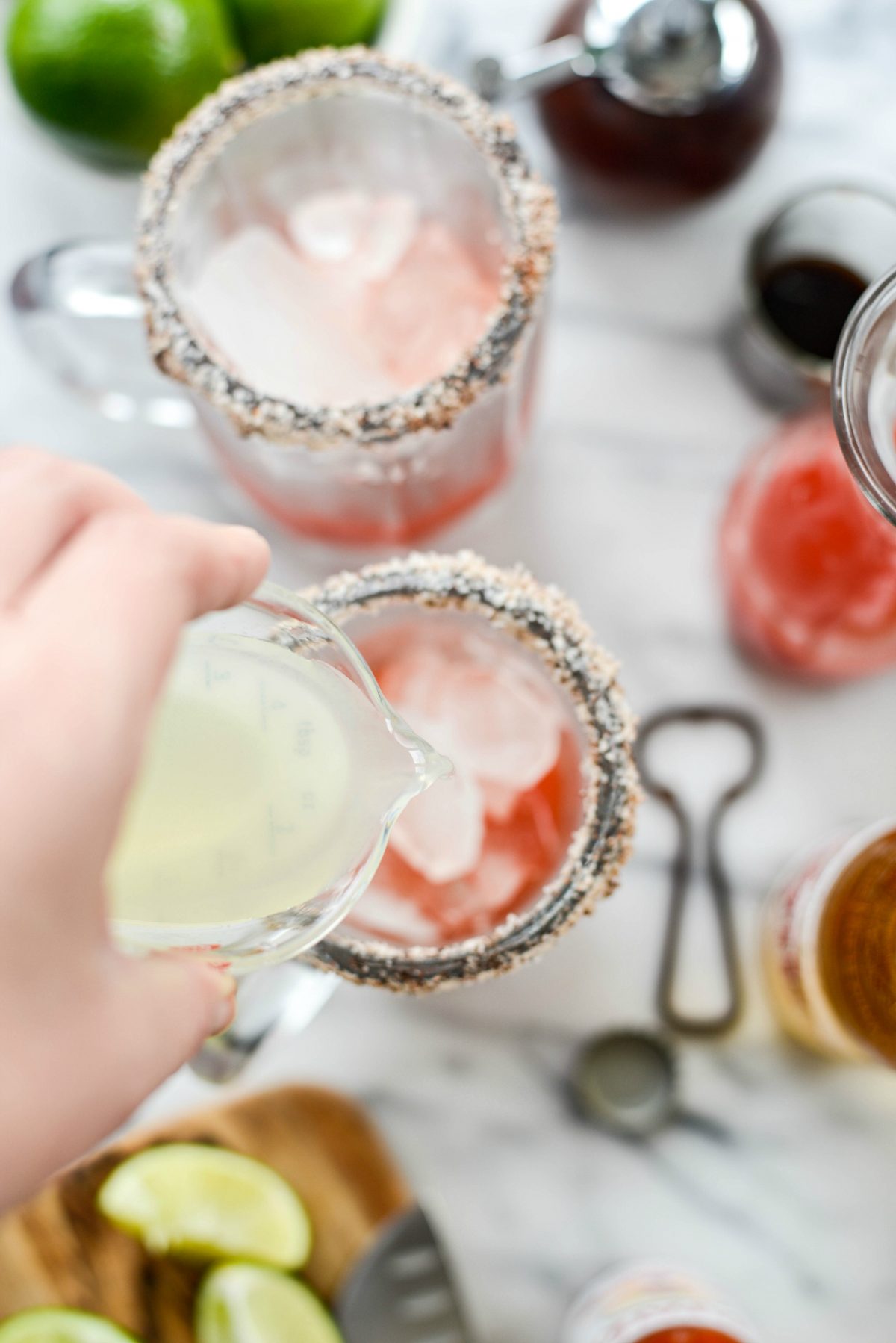 Next, add a few scoops of ice filling the mugs about 1/2 way. And then pour in 1/3 cup tomato juice and 1/4 cup freshly squeezed lime juice.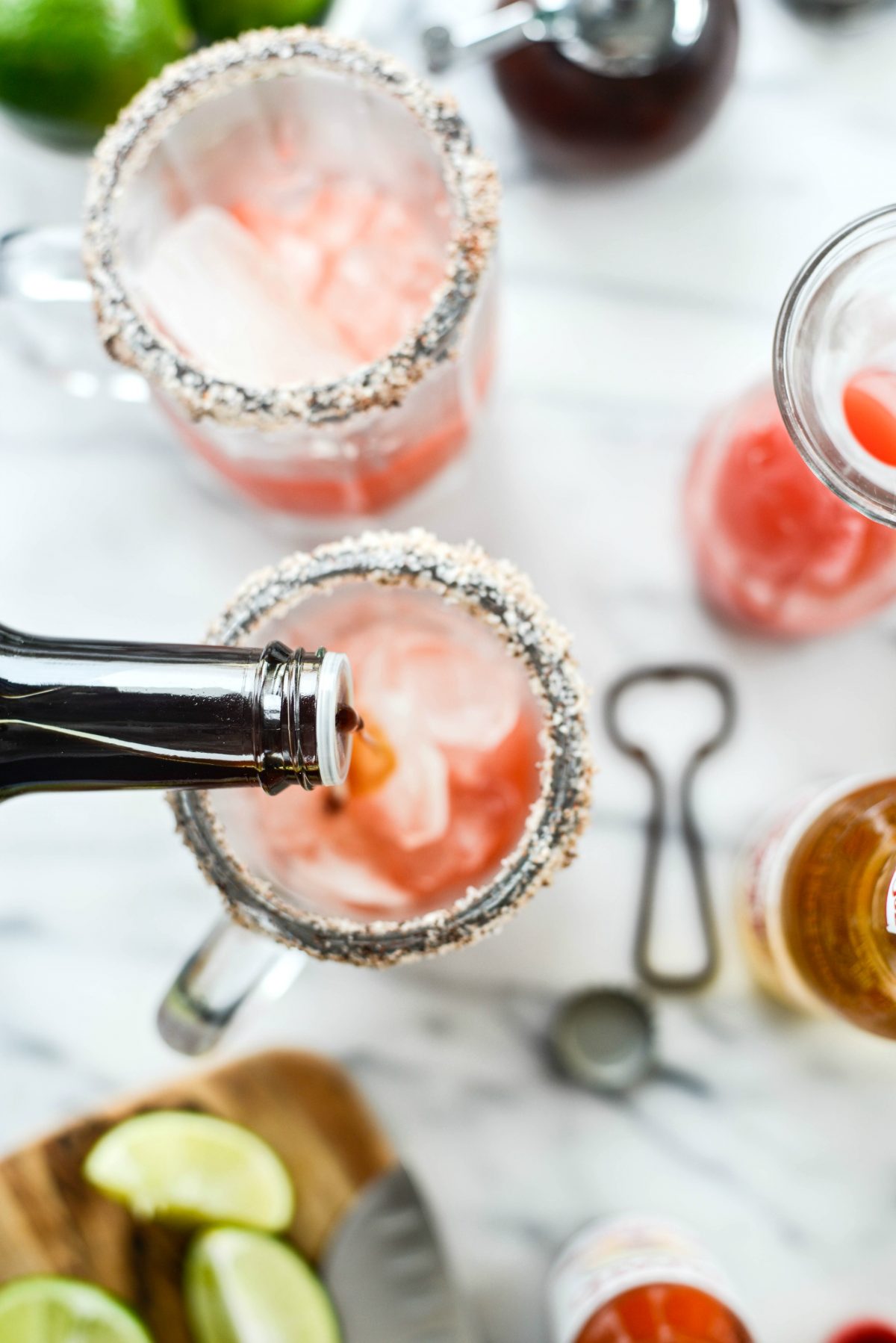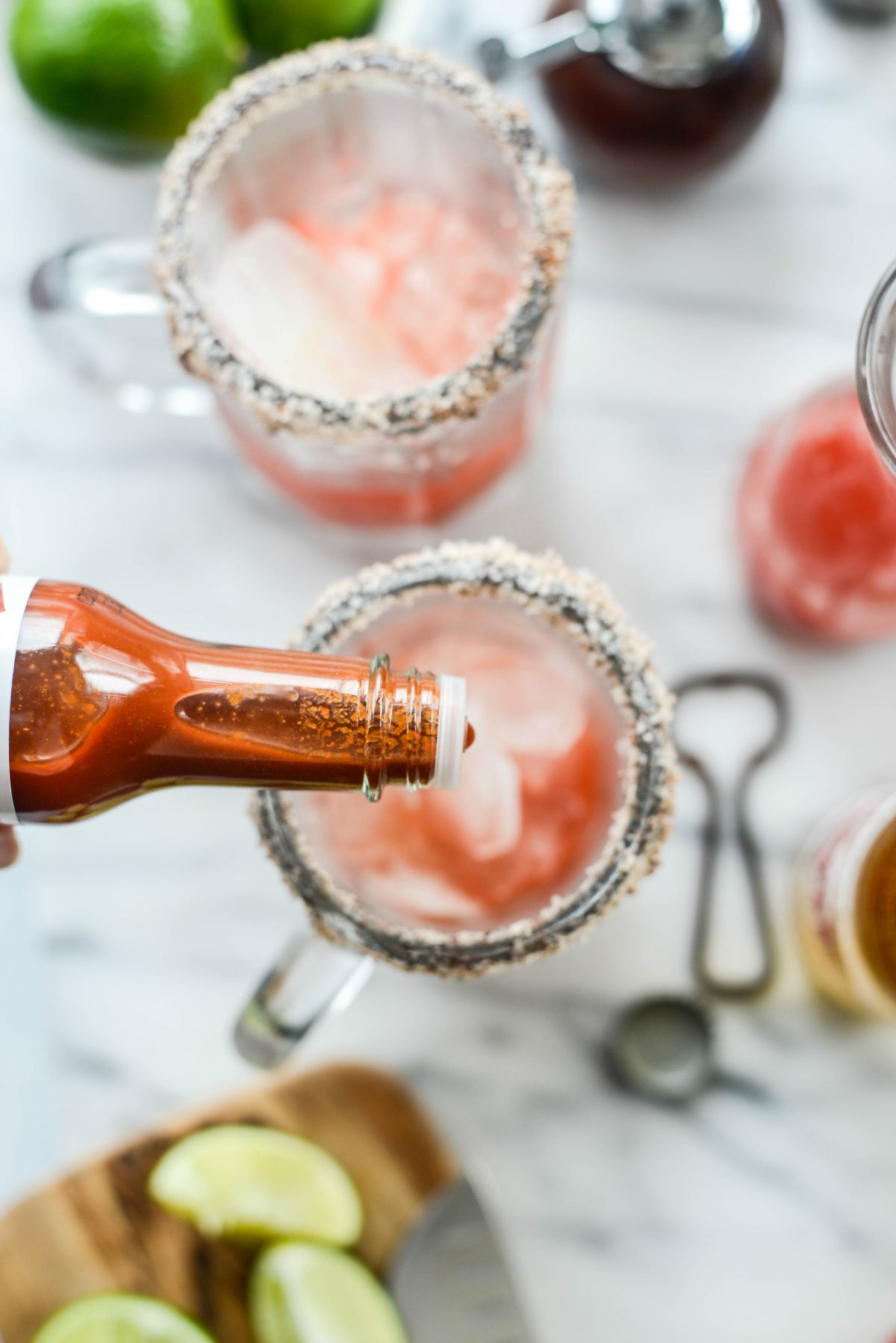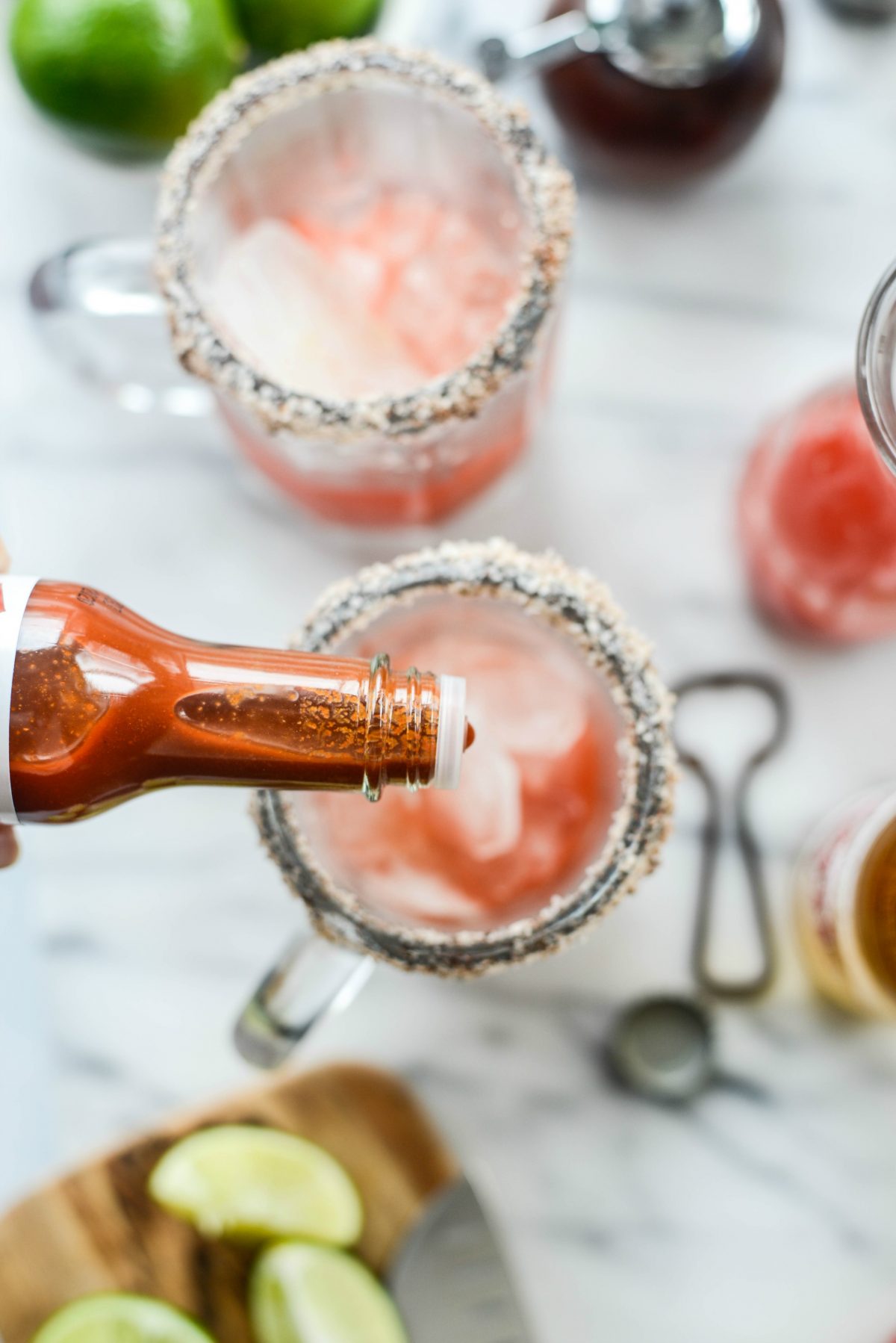 Next up the flavor by adding a couple shakes of Worcestershire sauce, coconut aminos and hot sauce. On the other hand, if you don't have coconut aminos you can use low-sodium tamari or soy sauce.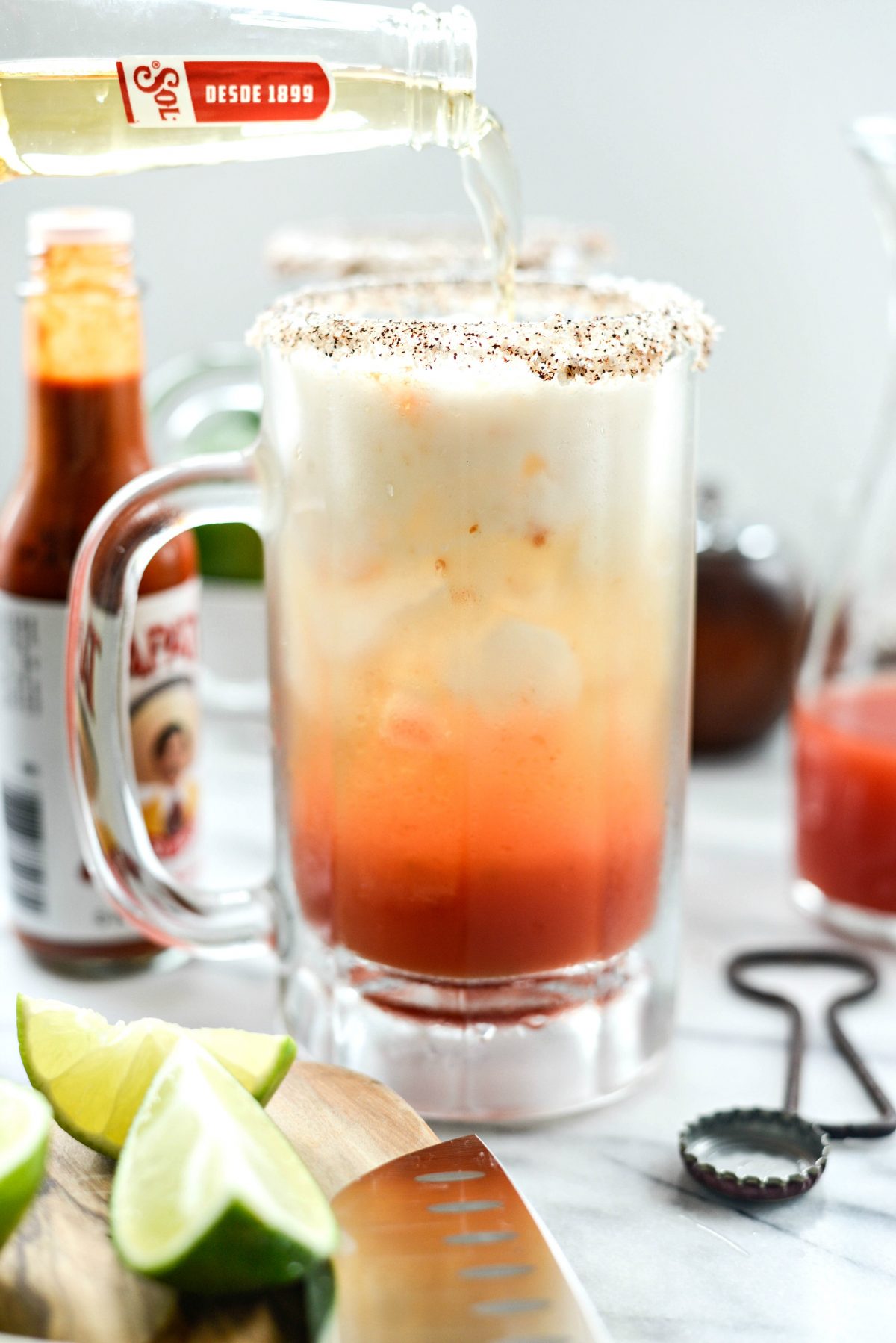 Lastly, crack open a couple of those Mexican beers and top off each mug with enough beer until it reaches the top. Because a full mug is a happy sipper. Keep in mind, for 4 mugs you will need approximately 3 beers.
Oh and by the way, when you've finally reached the beer stage of the Michelada-making game, it means that you are this 👌🏻 close to maxing and relaxing.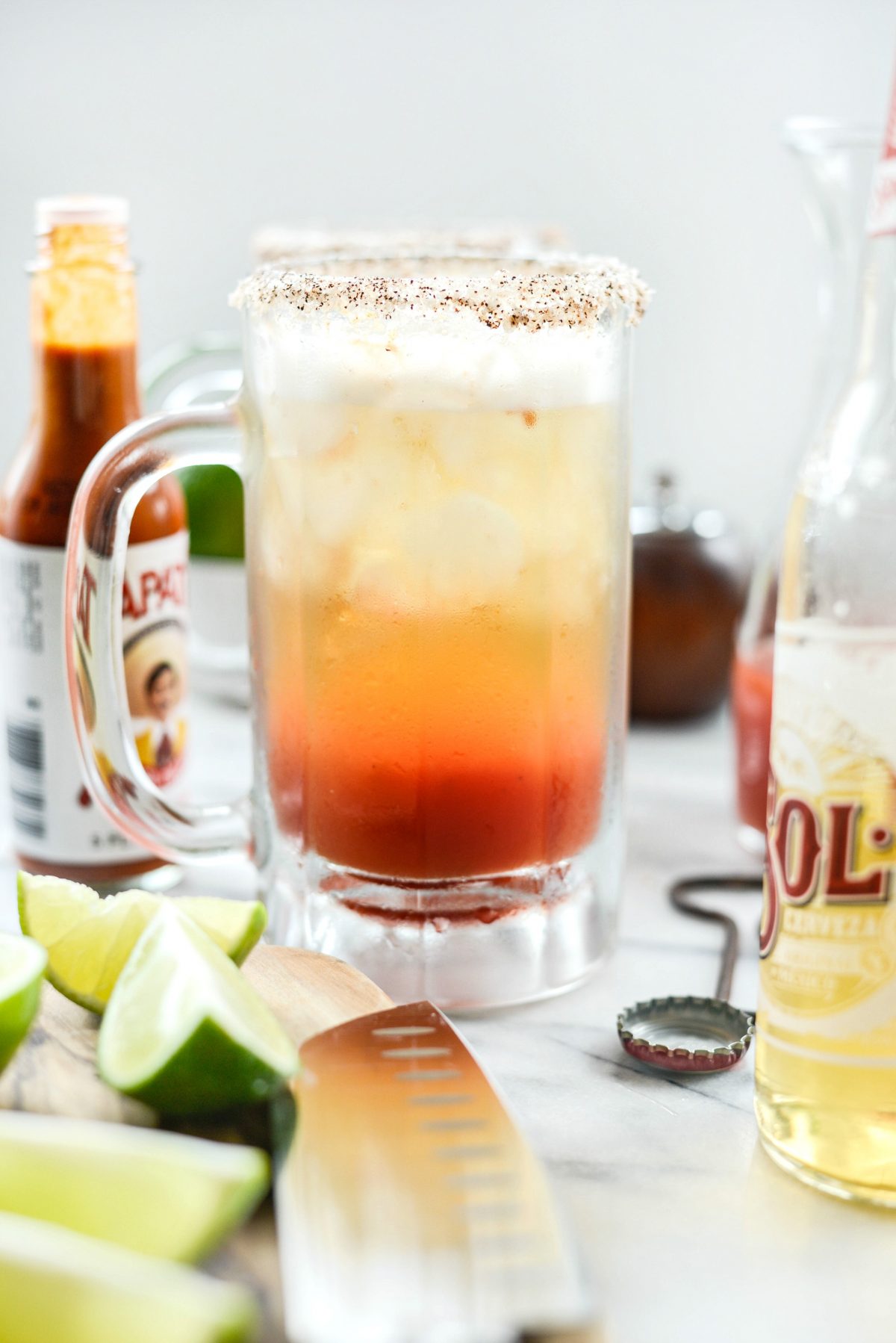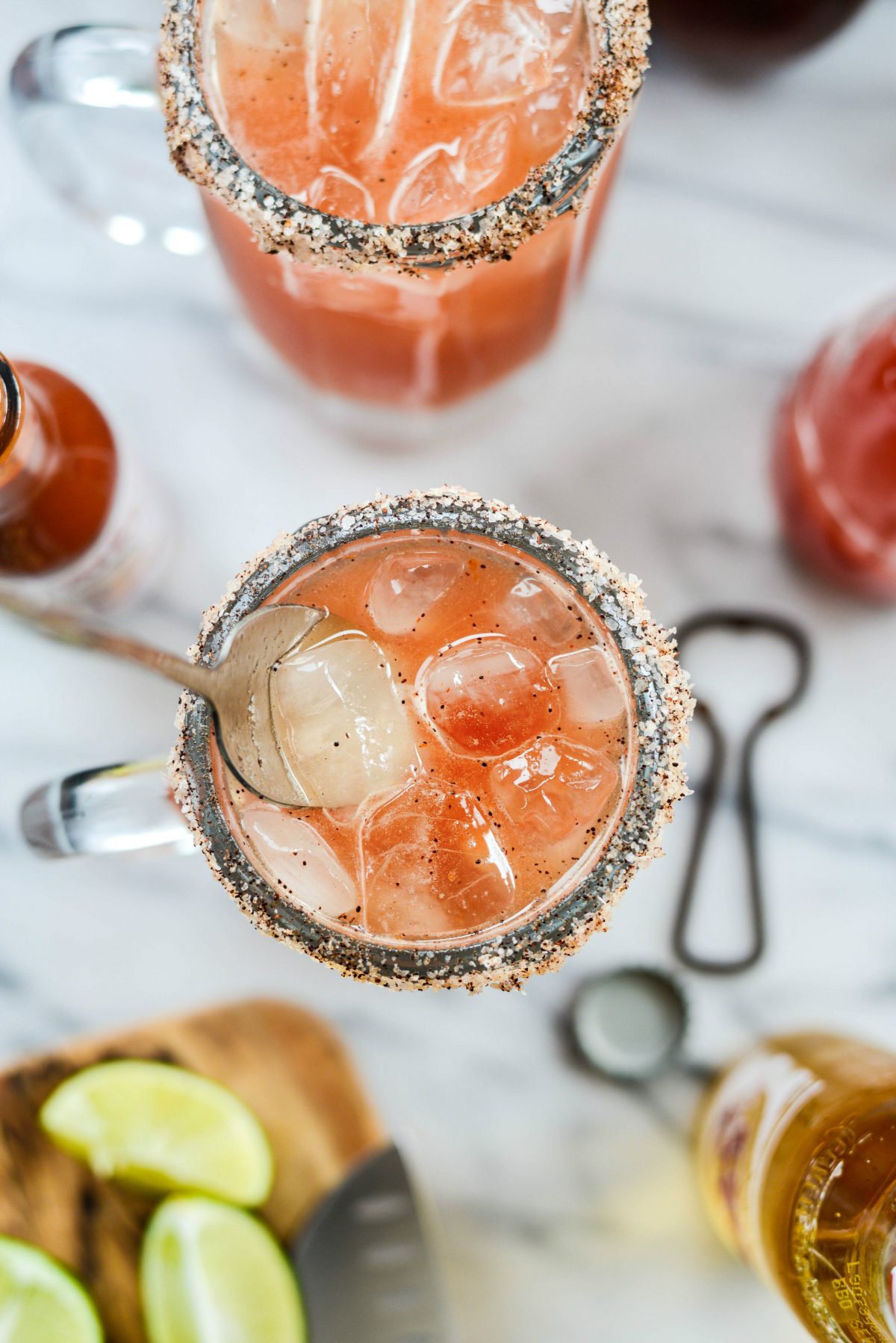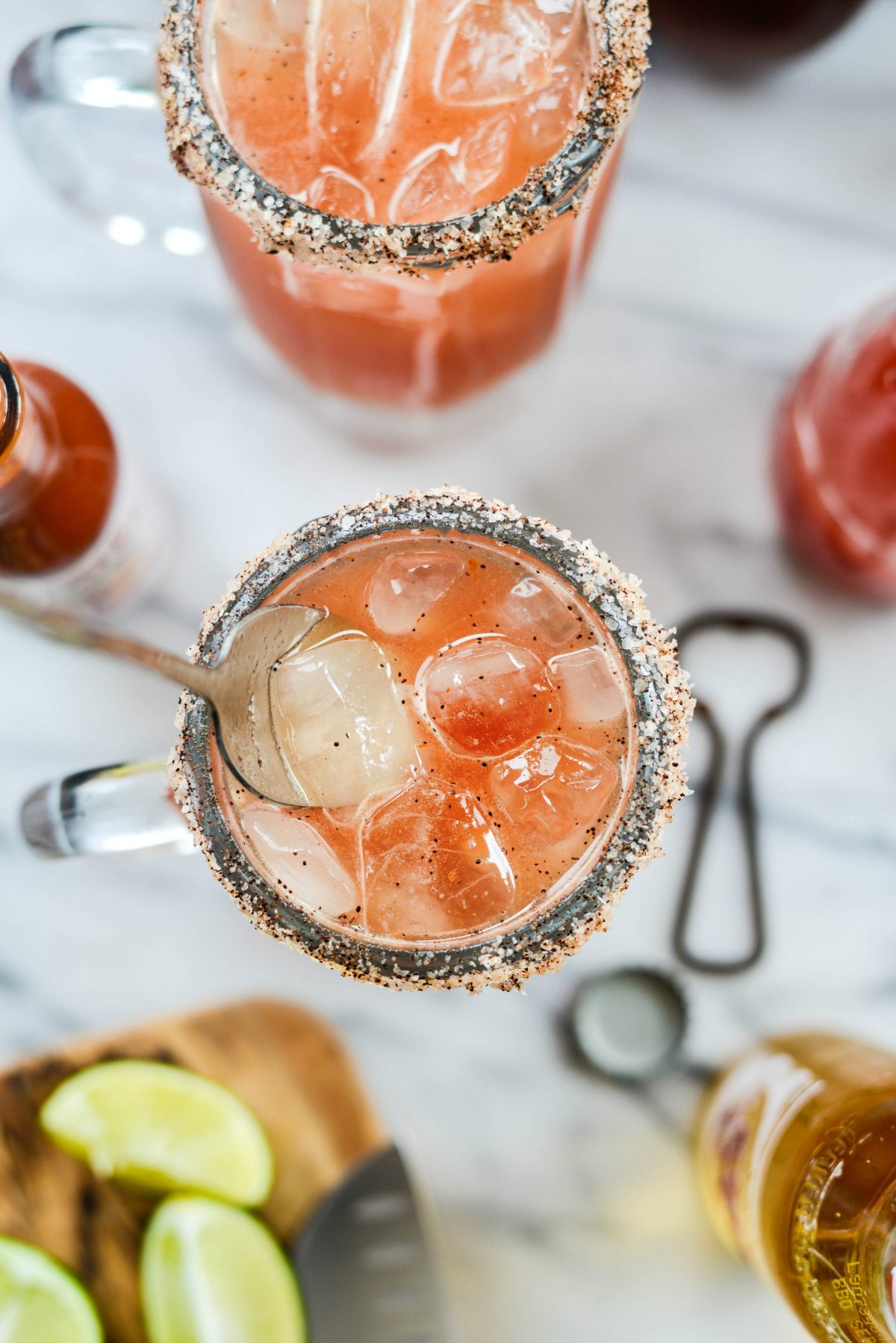 Lastly, use a cocktail spoon to gently stir until everything has combined.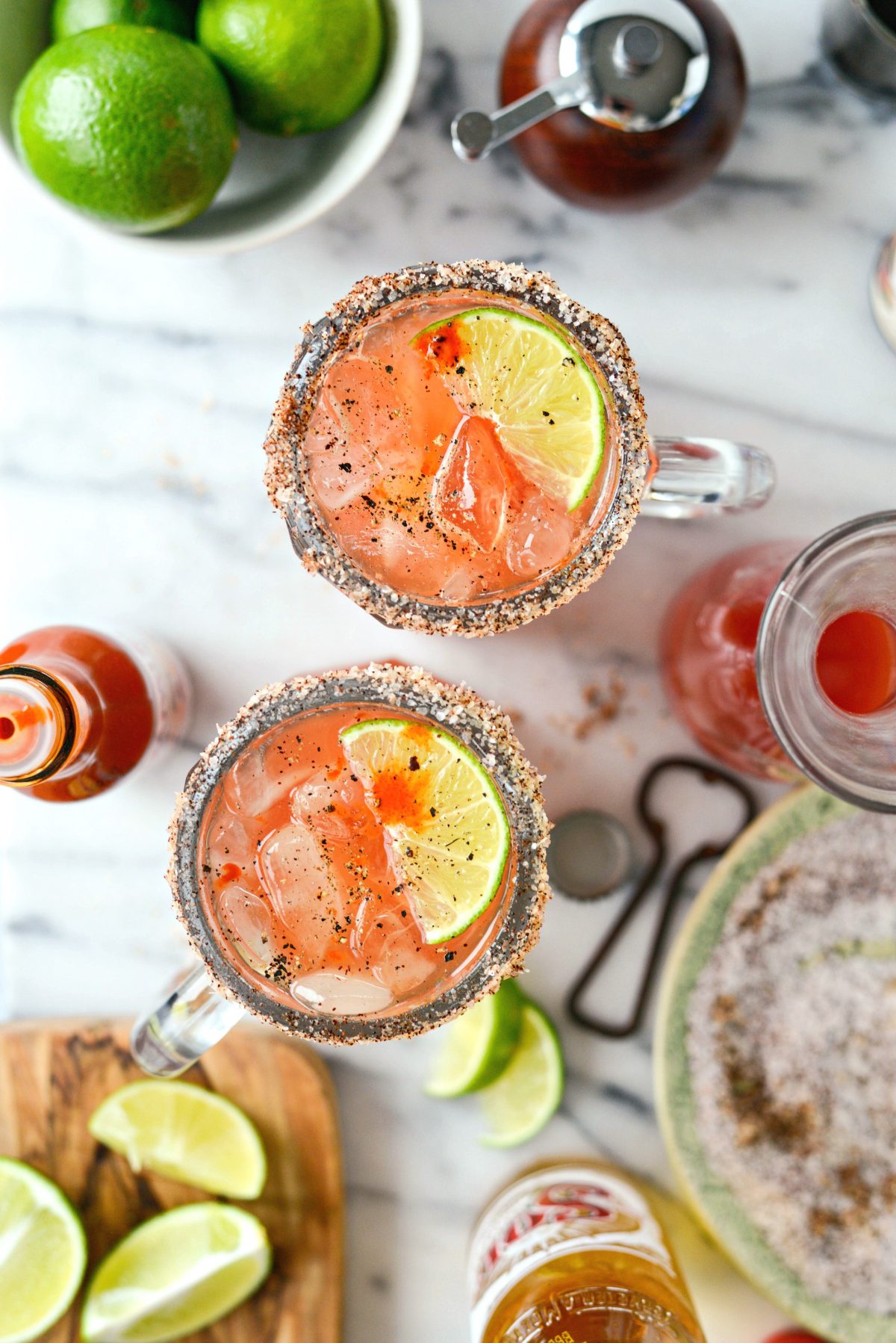 Finally, finish these mouthwatering drinks off with a lime wedge and freshly ground black pepper.
Sip and repeat.
The best unexpected drink combo ever because of the fresh lime juice and the subtle tomato flavor with the hot sauce and beer. Most importantly, let us not forget the salty chili rim!! It's an absolutely delicious cacophony of flavors that will no doubt put you in the Cinco de Mayo mood while quenching your thirst.
Pass the guac and cheers to a beautiful weekend celebrating Cinco de Mayo!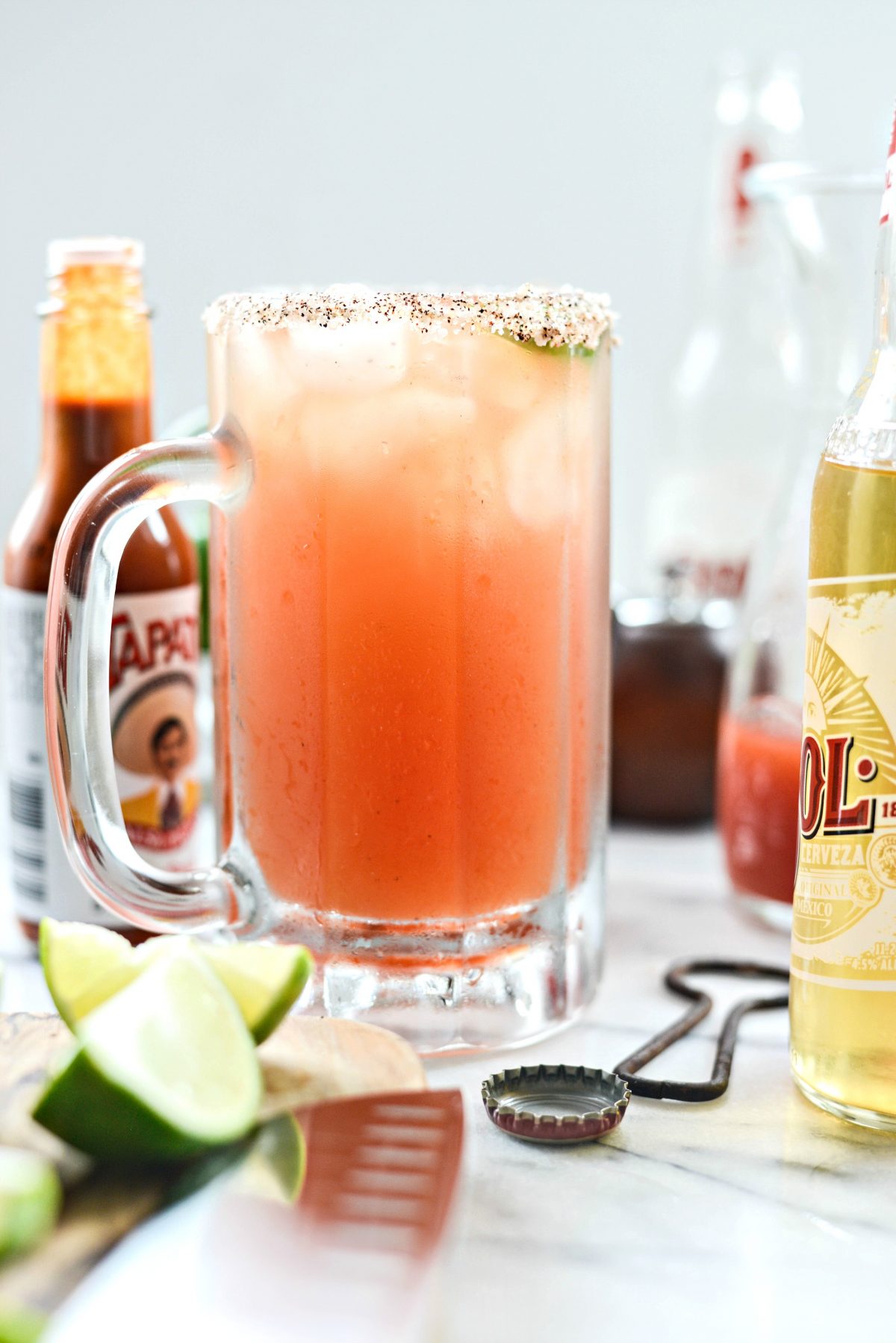 Enjoy! And if you give this Mexican Michelada recipe a try, let me know! Snap a photo and tag me on twitter or instagram!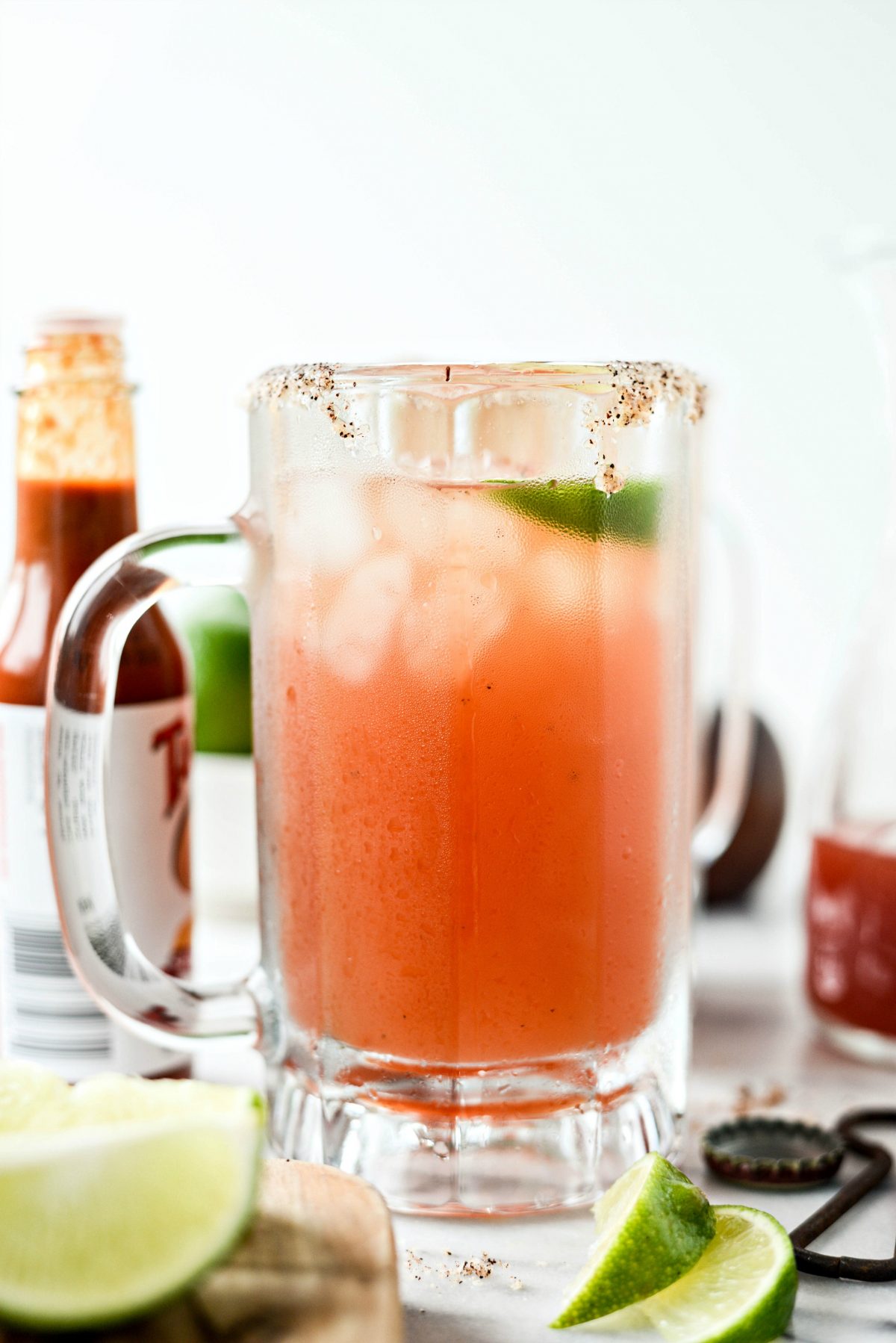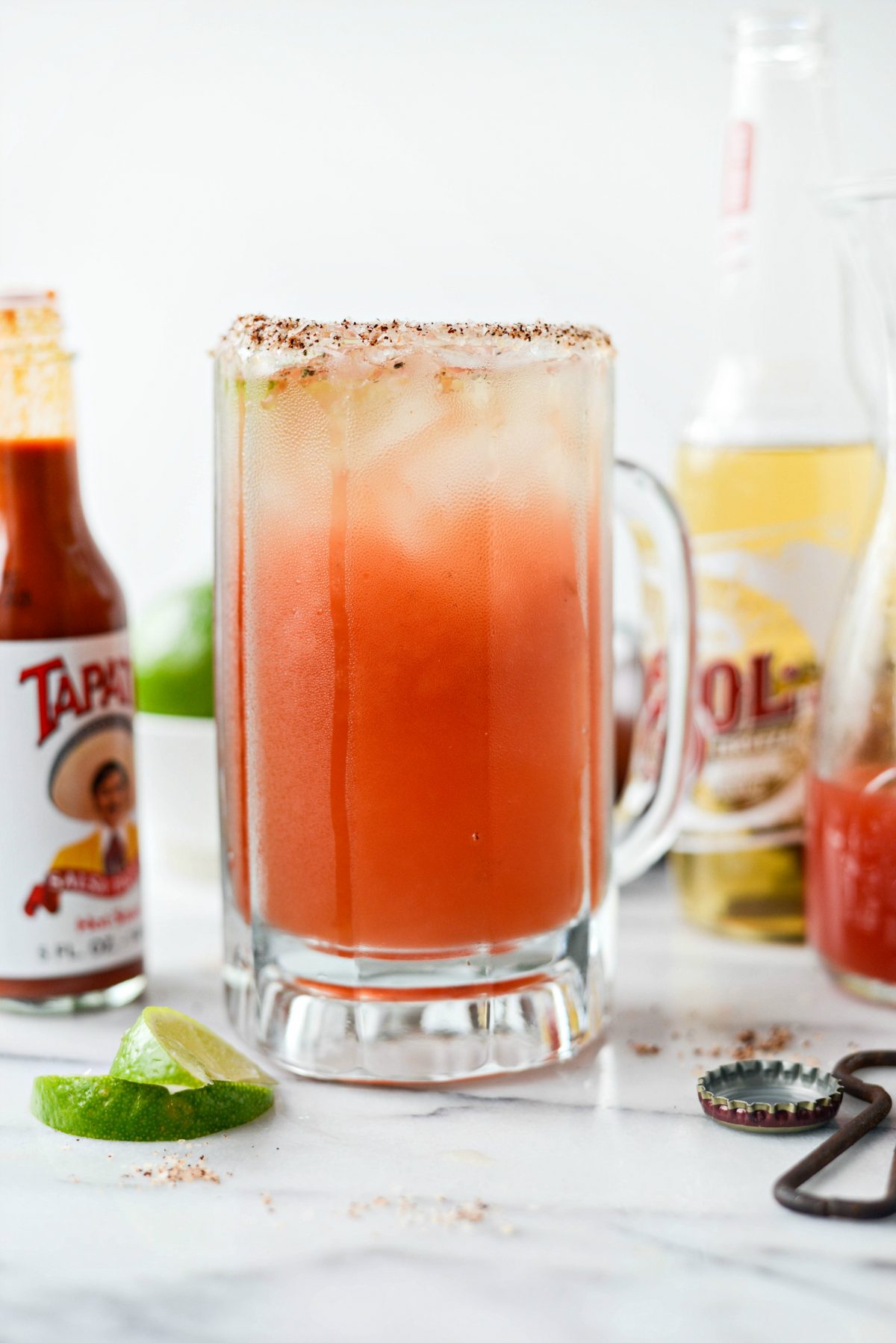 This post may contain affiliate links.
Buy the Cookbook: Simply Scratch : 120 Wholesome Homemade Recipes Made Easy Now available on Amazon »
THANK YOU in advance for your support!