Sweet and smoky, these Grilled Cherry Chipotle Chicken Wings will be the hit of your next get together. The secret to this quick cherry chipotle barbecue sauce is good quality cherry preserves. Serves 4 to 6 in about 30 minutes.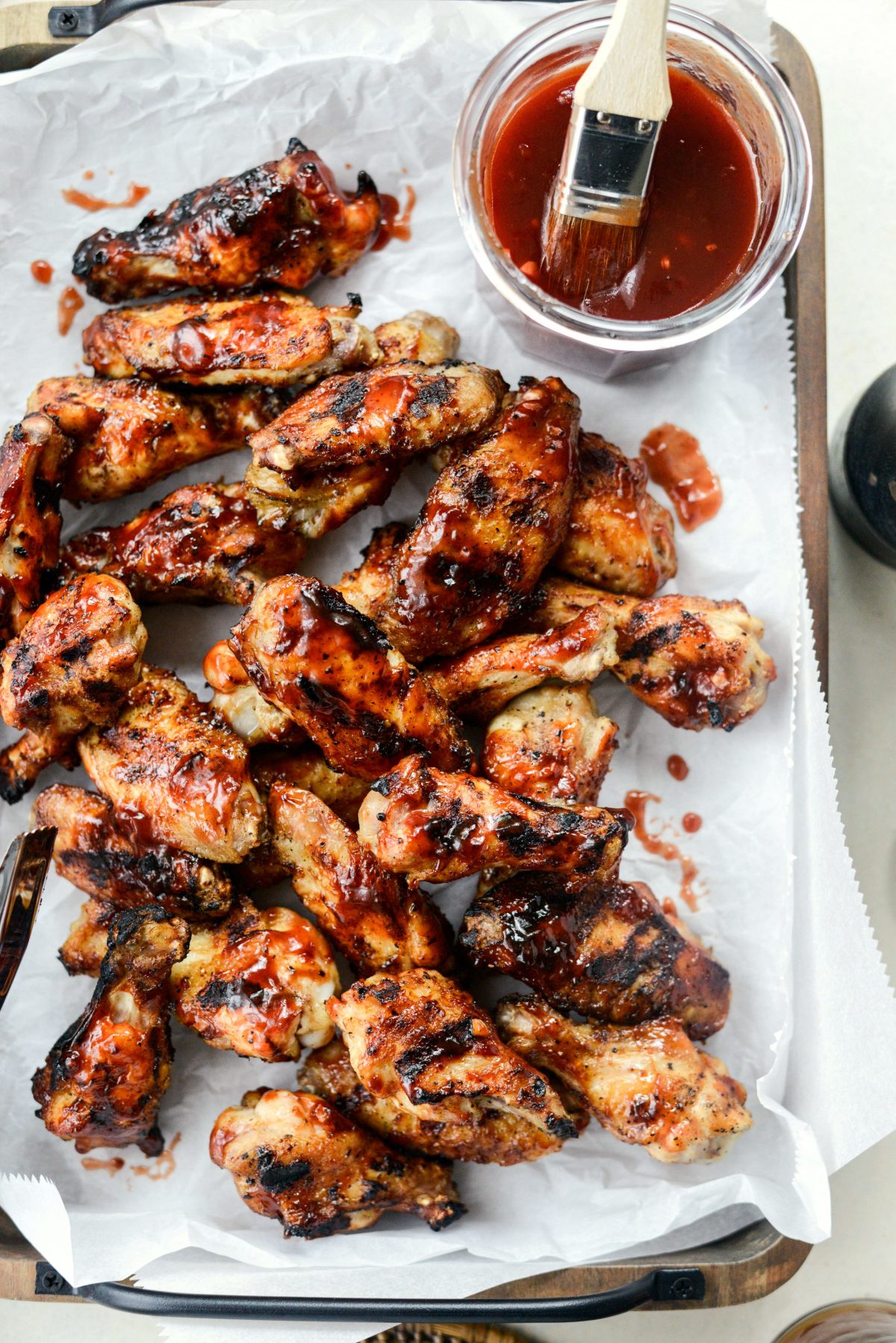 Would you just look at these beauties with their perfect grill marks and sauciness. I've made wings before and a couple of different ways, but grilling is by far my favorite. Besides being extremely easy, there's just something about the flavor of the grill met with the crispy skin and sticky sauce that speaks to me.
Speaking of sauce, this is a quick and easy barbecue sauce with my not-so-secret ingredient; cherry preserves. I love using jams or preserves for things like vinaigrettes, so why not barbecue sauce? It adds sweet flavor and gets deliciously sticky. Win- win.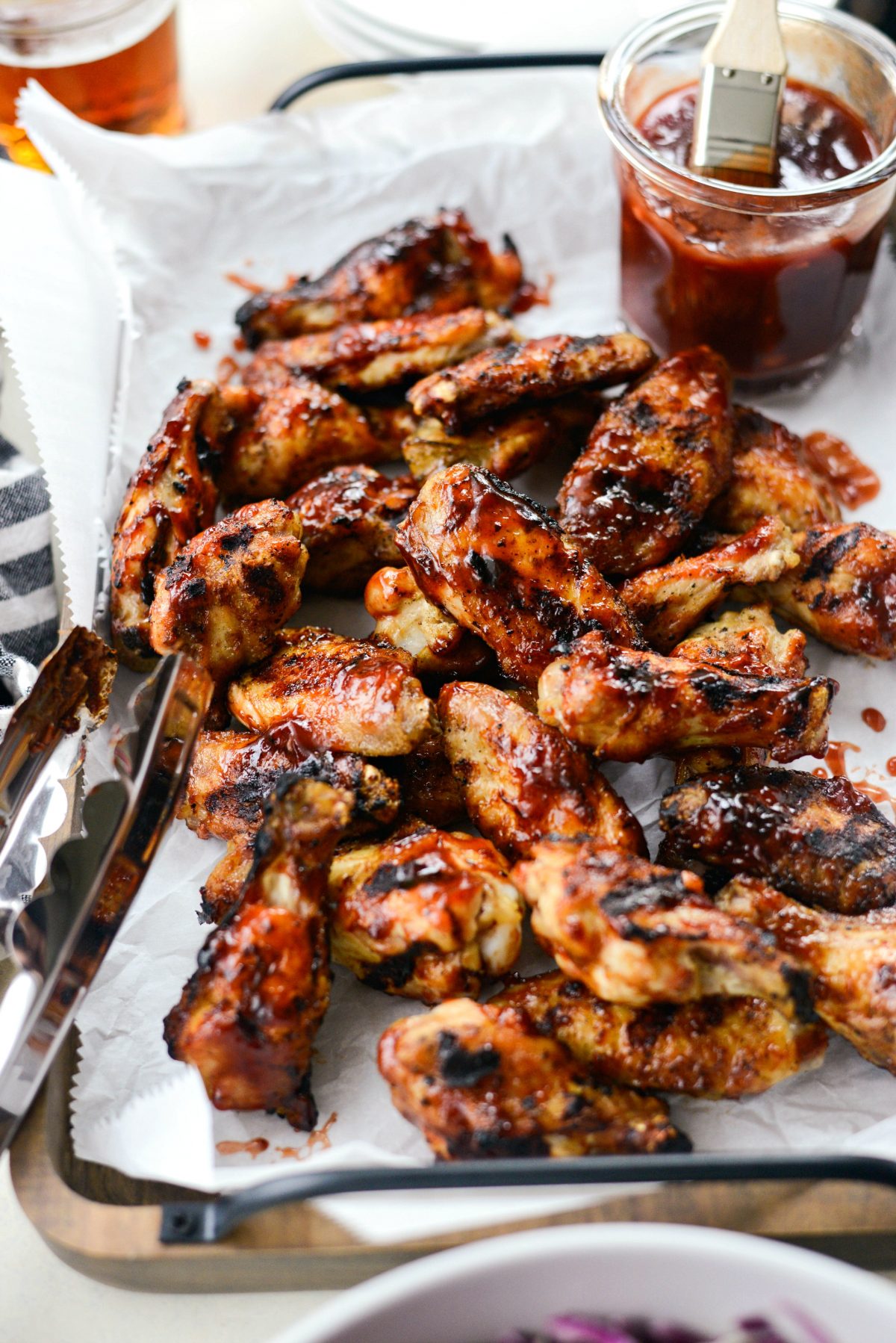 These wings grill up quick, so you can kick back and enjoy the sunshine.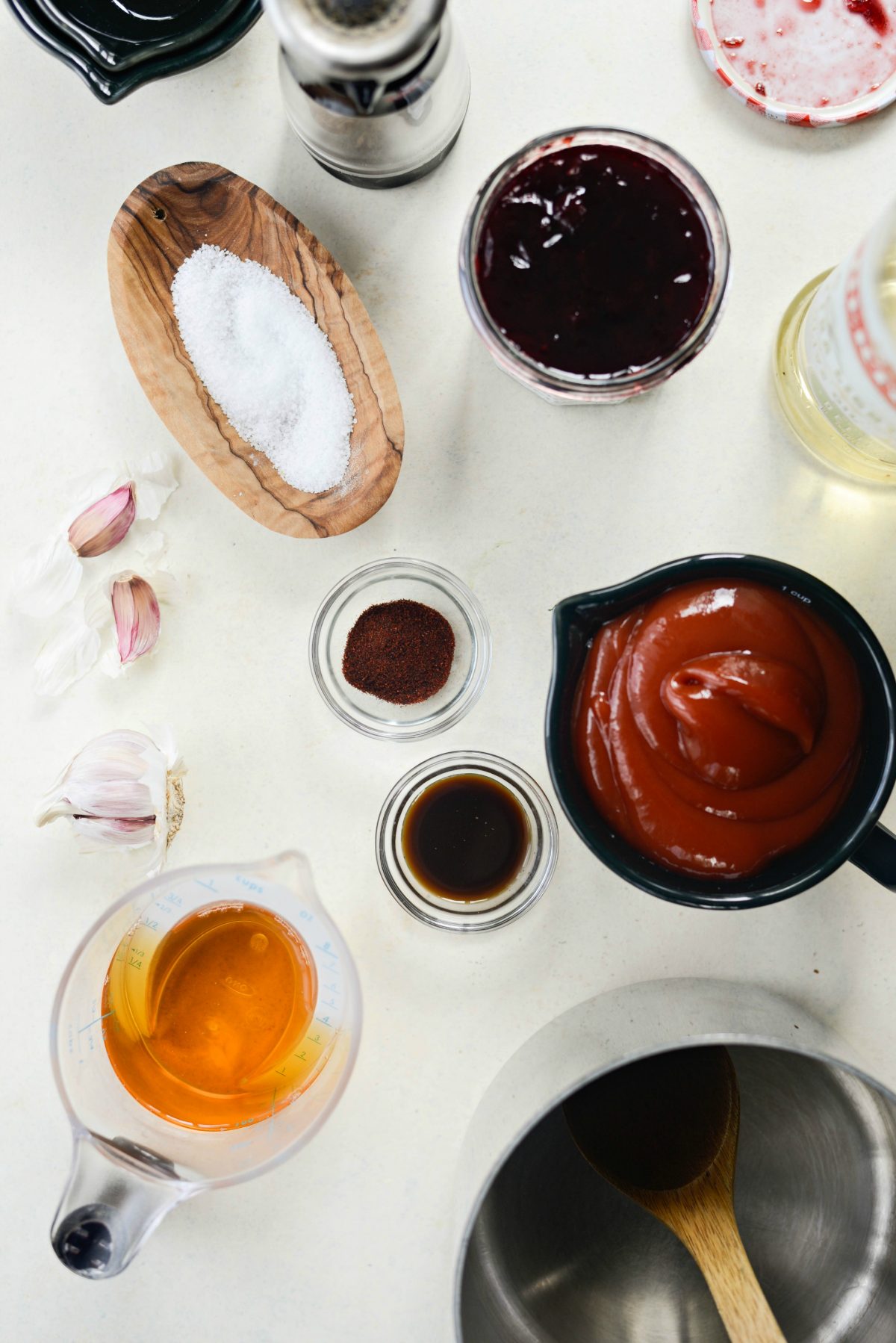 To make the Cherry Chipotle sauce you will need;
3 cloves fresh garlic
2 teaspoons light olive oil
1 cup ketchup
1/2 cup cherry preserves
1/2 cup apple cider vinegar
1-1/2 teaspoons ground chipotle powder
2 teaspoons Worcestershire sauce
kosher salt and freshly ground black pepper.
Other Sauce Recipes: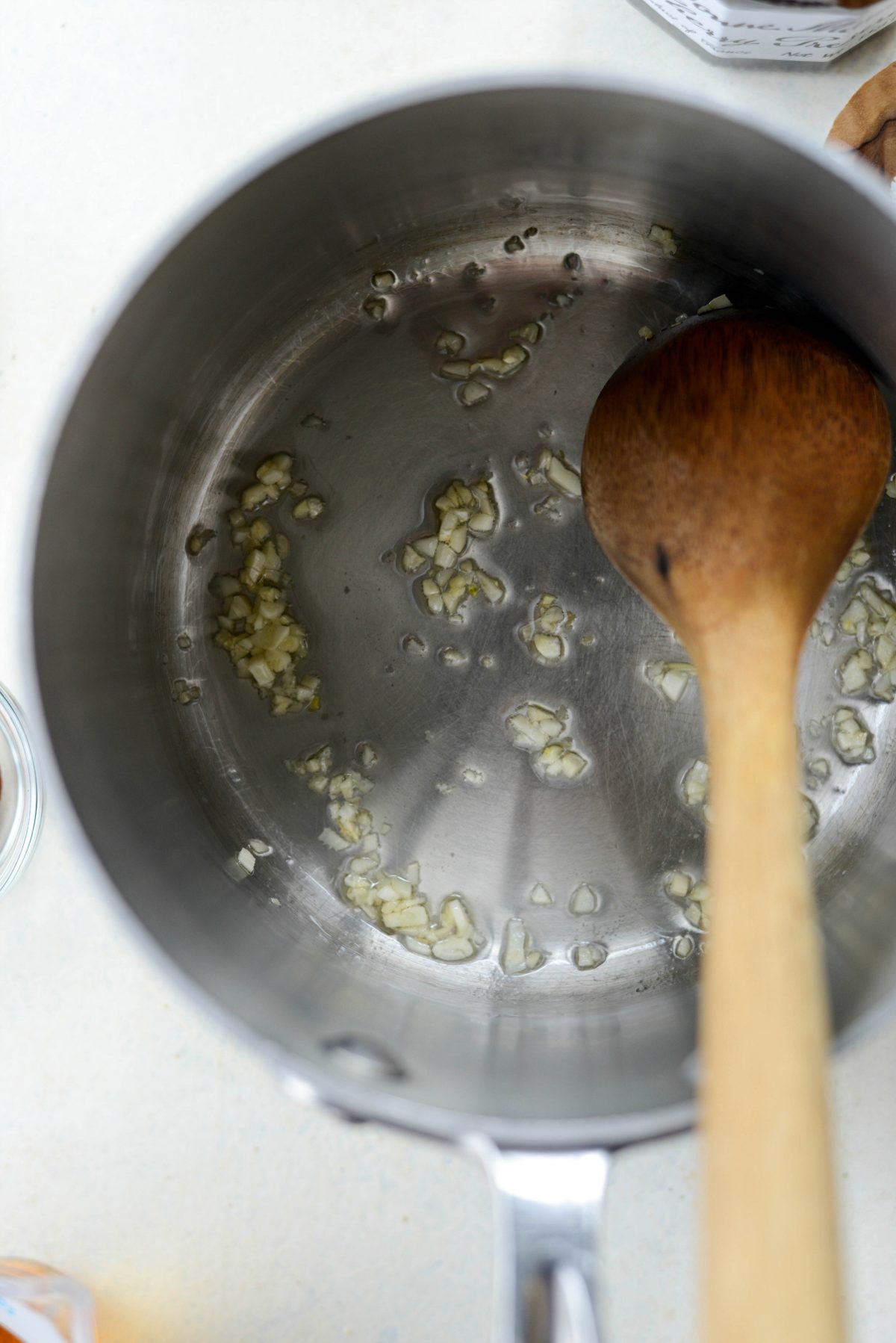 Start by adding 2 teaspoons olive oil to a sauce pan. Next, add in 3 cloves of minced fresh garlic and a pinch of kosher salt. Then stir and cook 2 minutes or until soft and fragrant.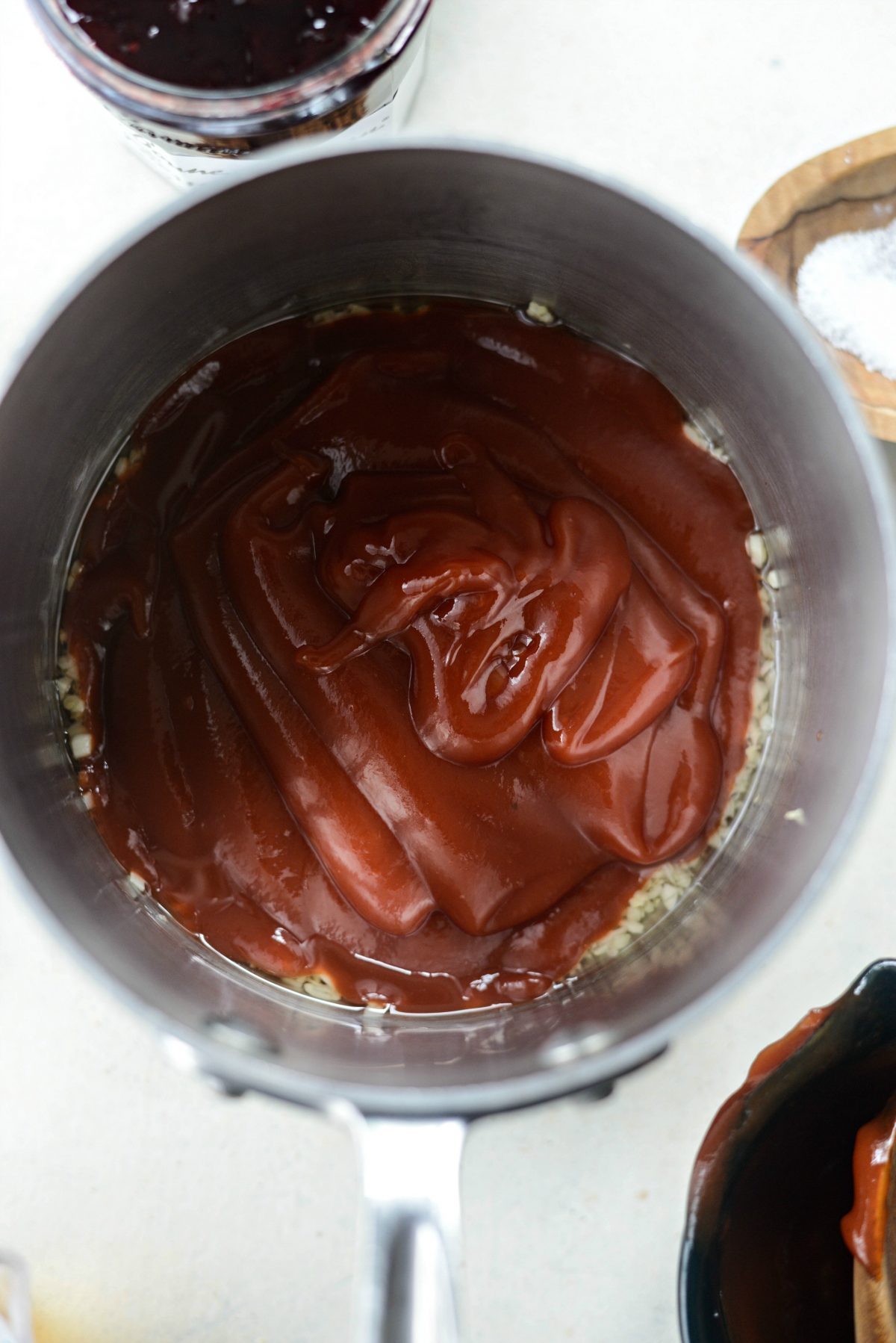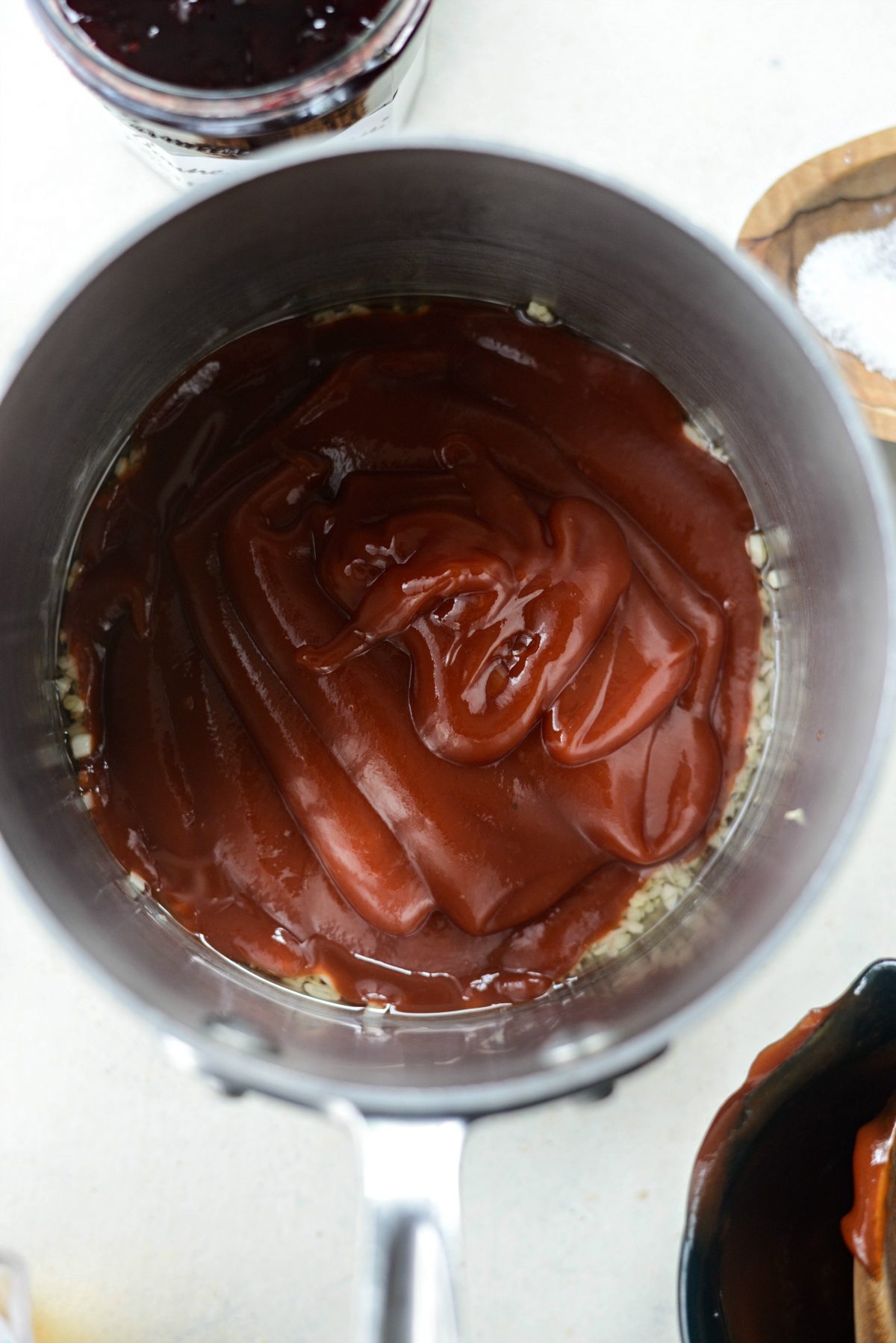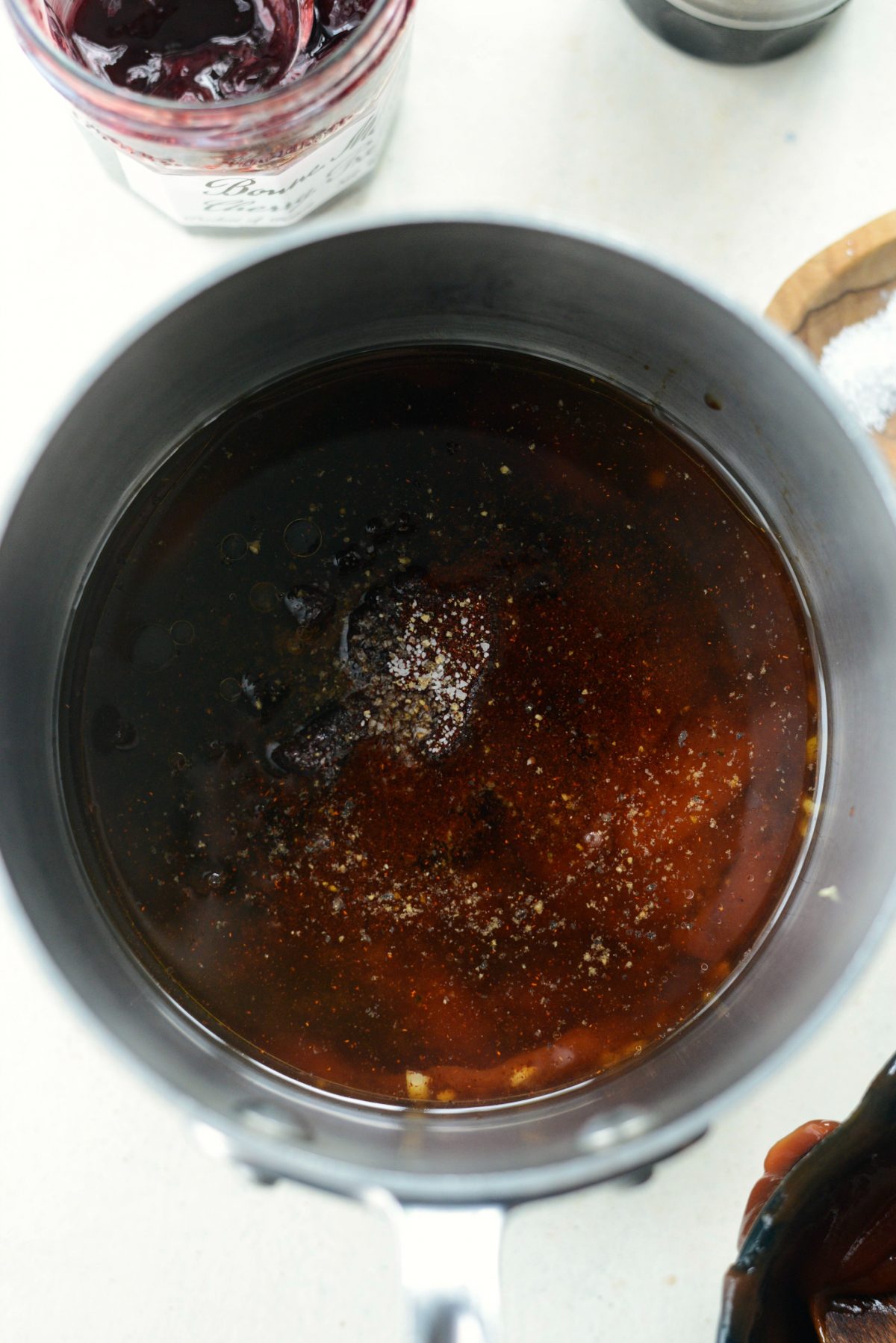 Next, add in the 1 cup ketchup, 1/2 cup both cherry preserves and apple cider vinegar, 1-1/2 teaspoons ground chipotle powder, 2 teaspoons Worcestershire sauce, and season with salt and black pepper to taste. Stir and heating until the sauce is bubbling.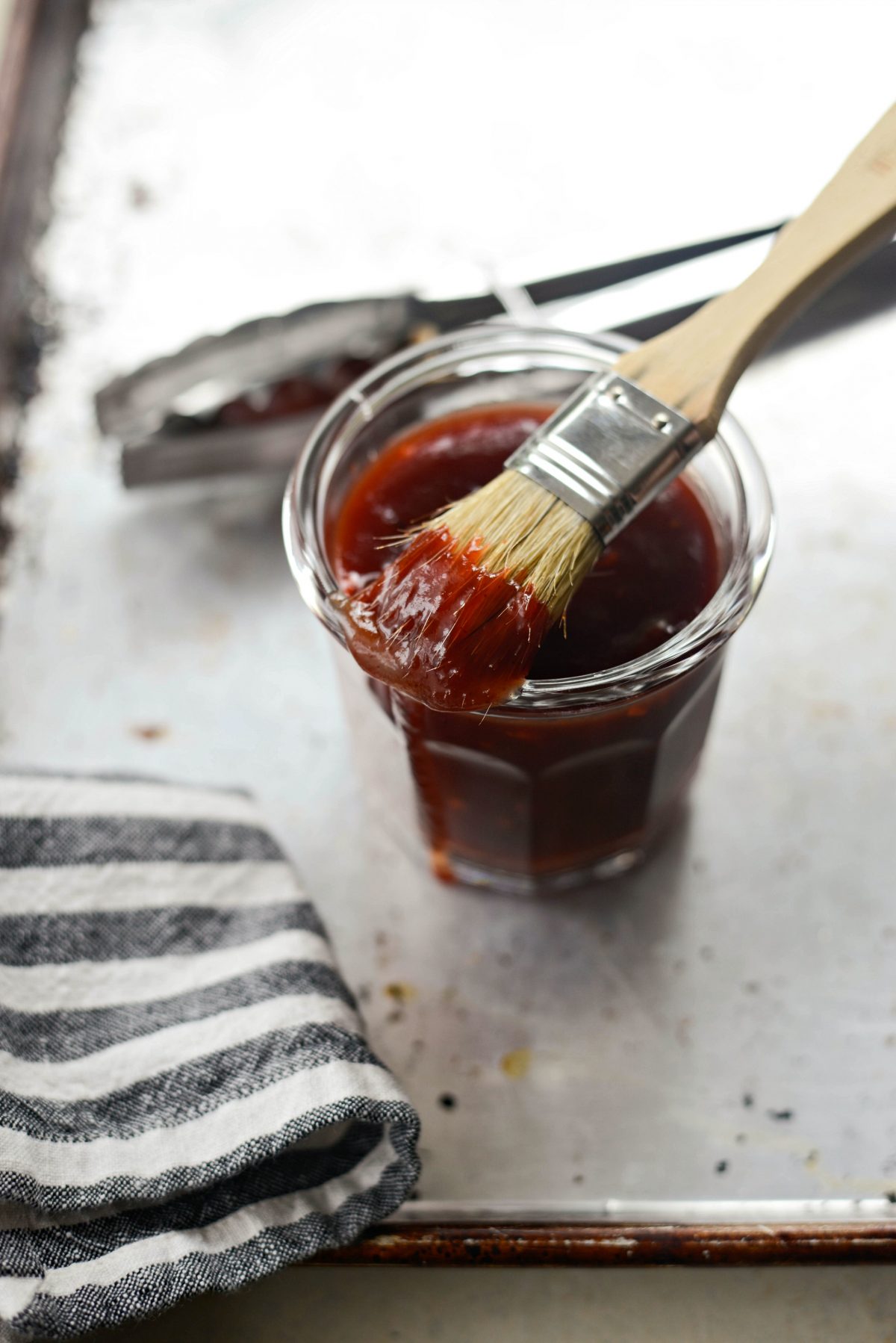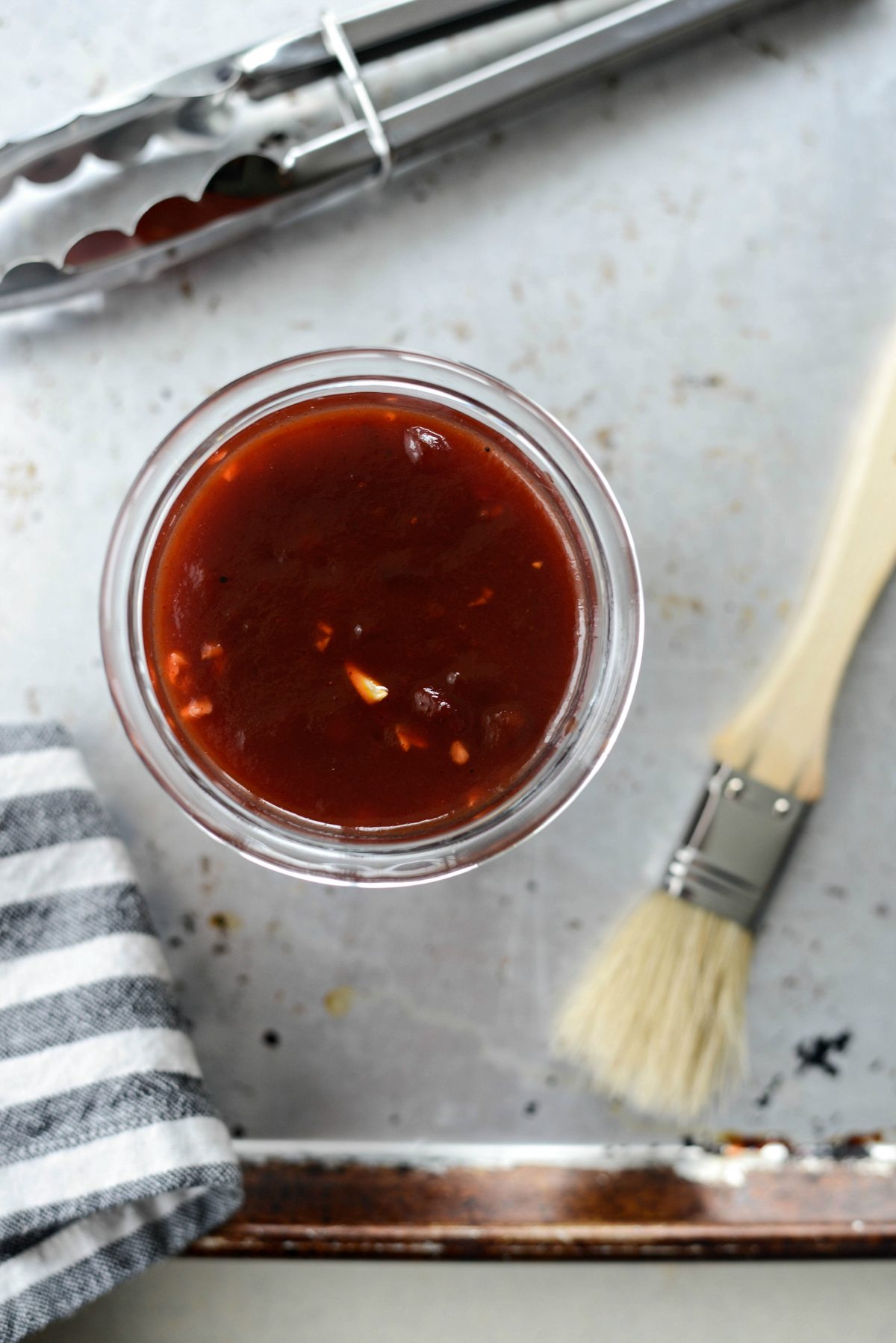 Then, pour some of the cherry chipotle barbecue sauce into a jar for basting the wings, meanwhile keep the remaining sauce warm over low heat for serving with the wings.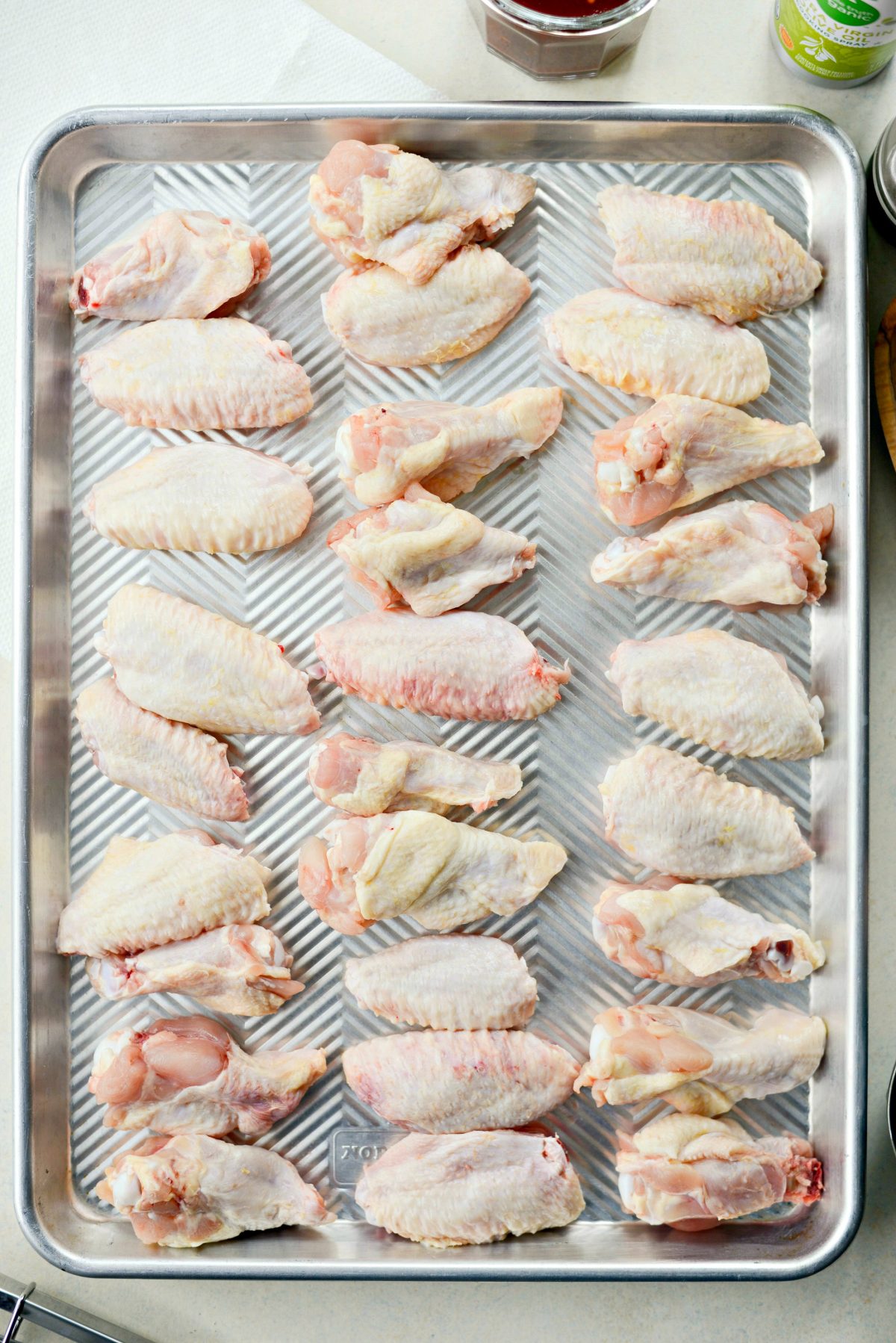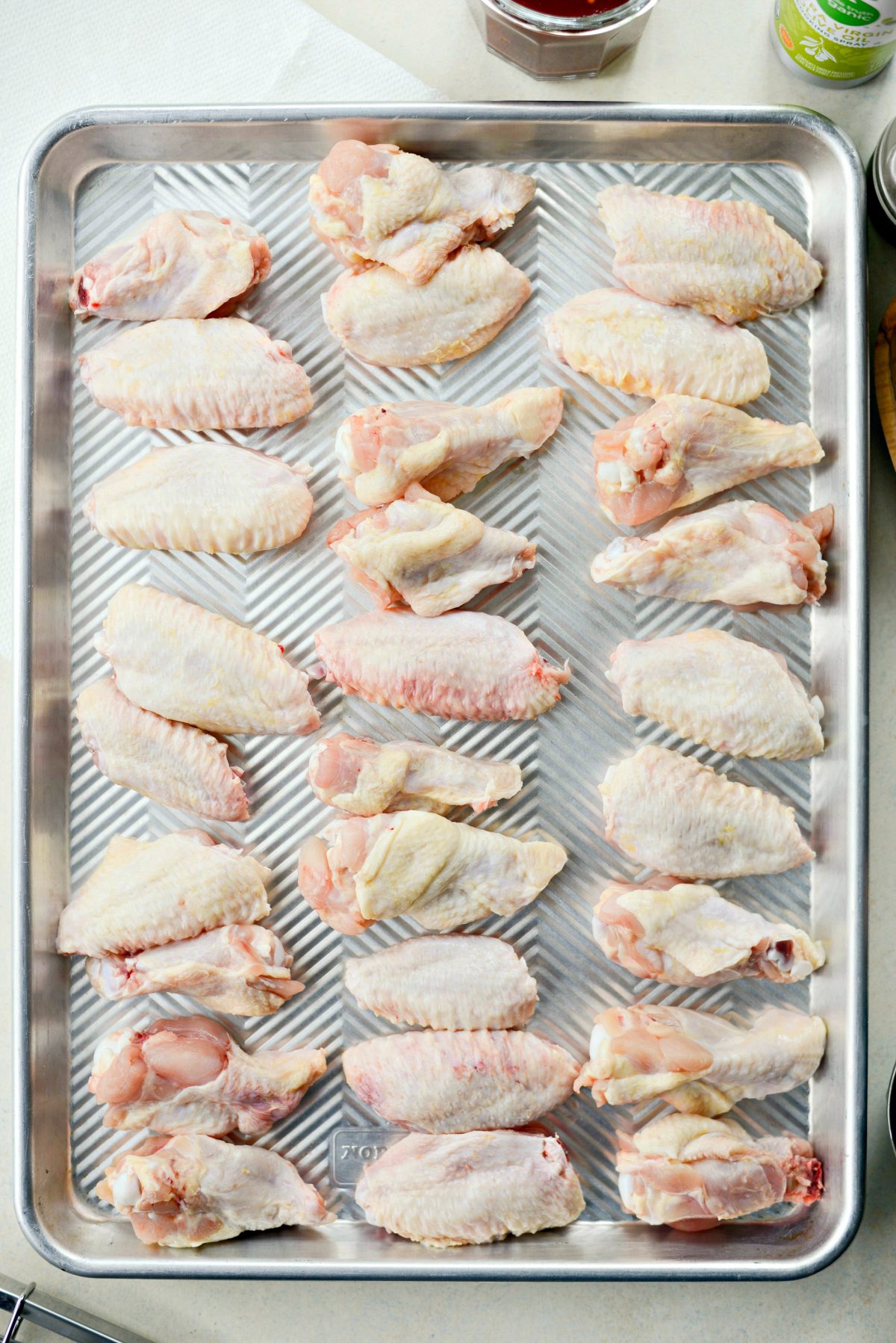 Next, prep the wings by separating at the joints, discarding the wing tips and arrange them onto a rimmed metal baking sheet.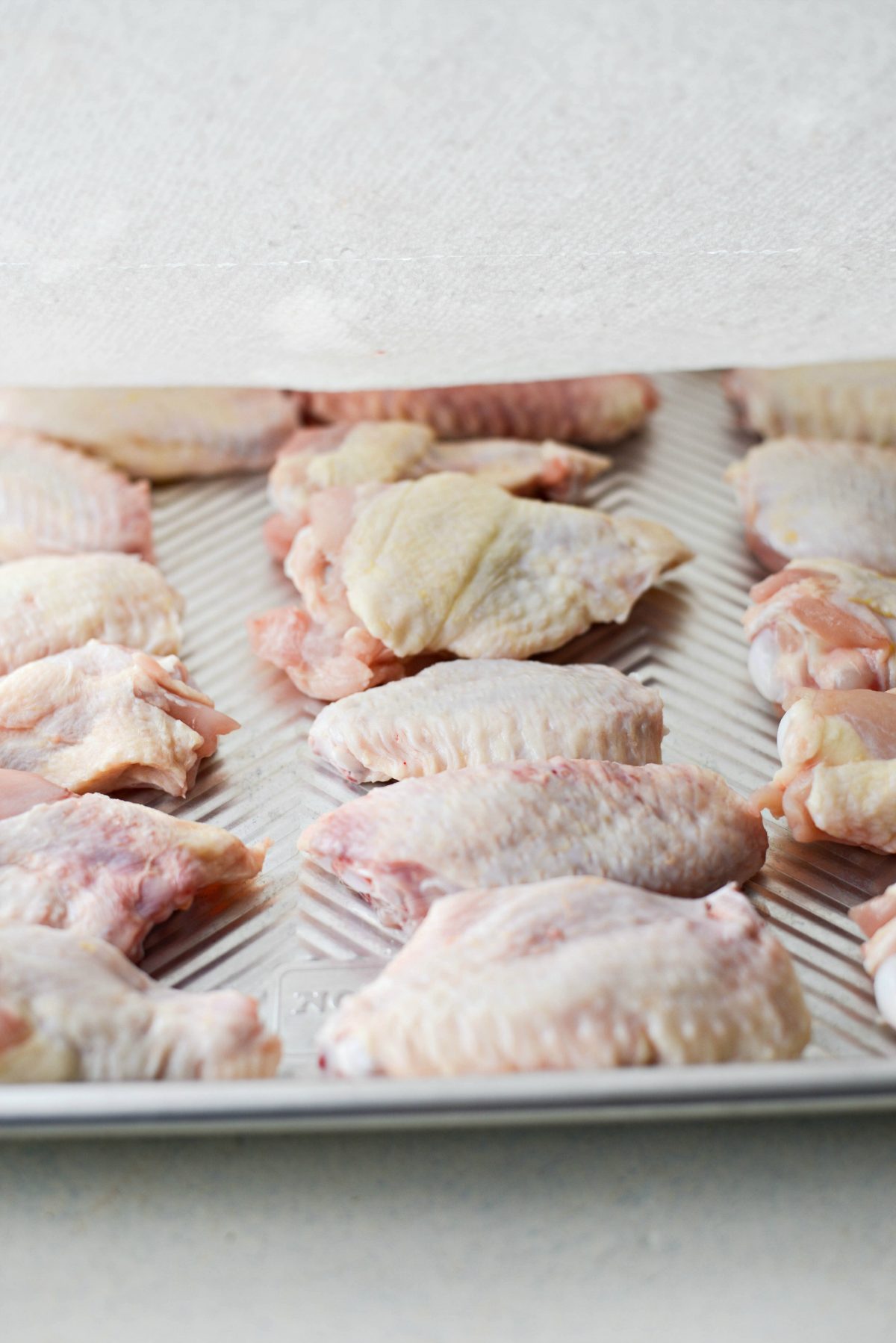 Next, using paper towel, pat the chicken wings dry.
Then spray both sides with olive oil spray and season with kosher salt and freshly ground black pepper.
Meanwhile, preheat your grill to medium heat (about 400-450°).
Place the wings on your preheated grill.
Close the lid and cook for 5 minutes, then flip and continue cooking with the lid close and occasionally turning for 5 to 8 more minutes. Then brush with the cherry chipotle barbecue sauce and turn, repeating 2 to 3 more times.
Repeat a few times until sticky and caramelized.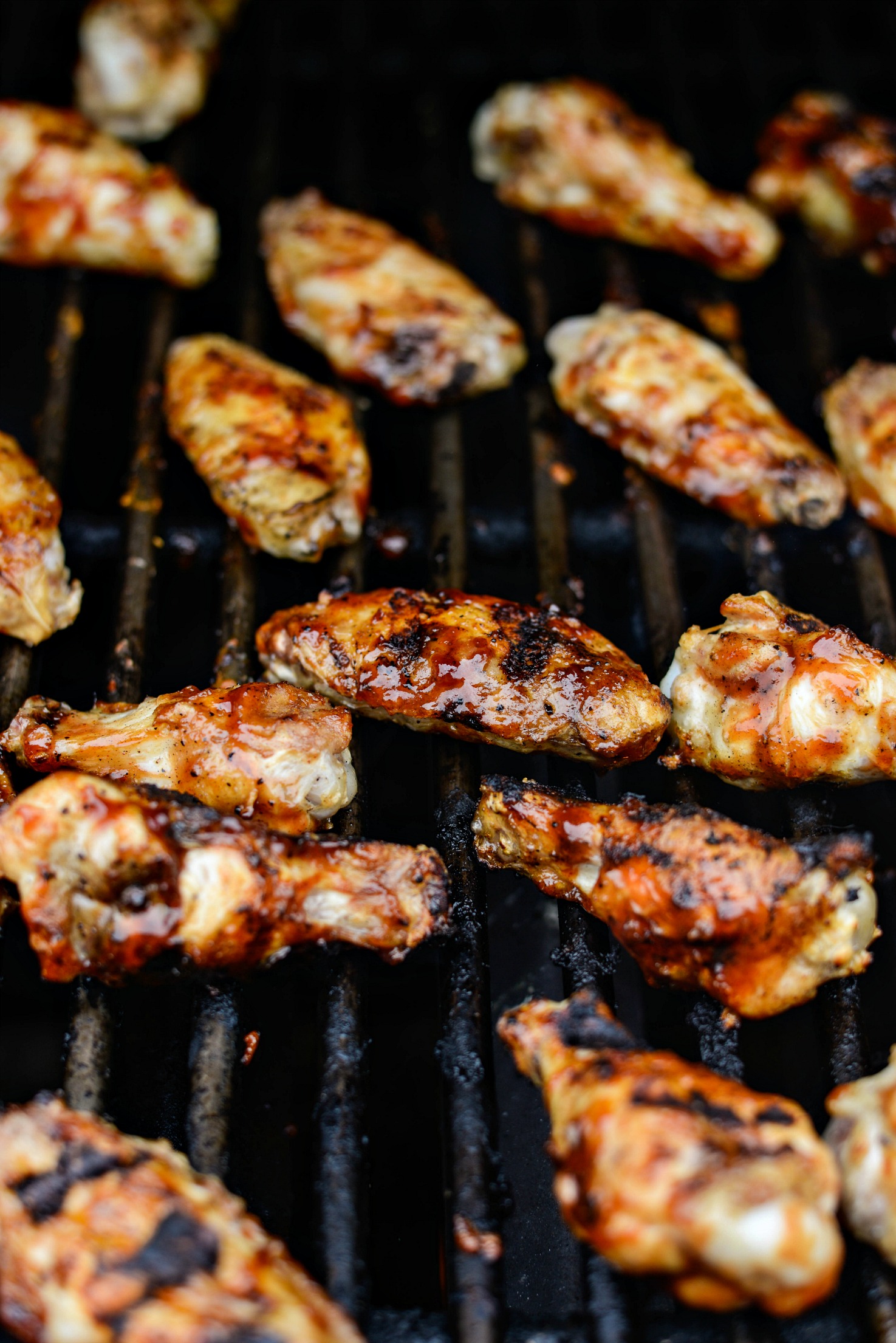 Transfer them to a rimmed baking sheet once fully cooked.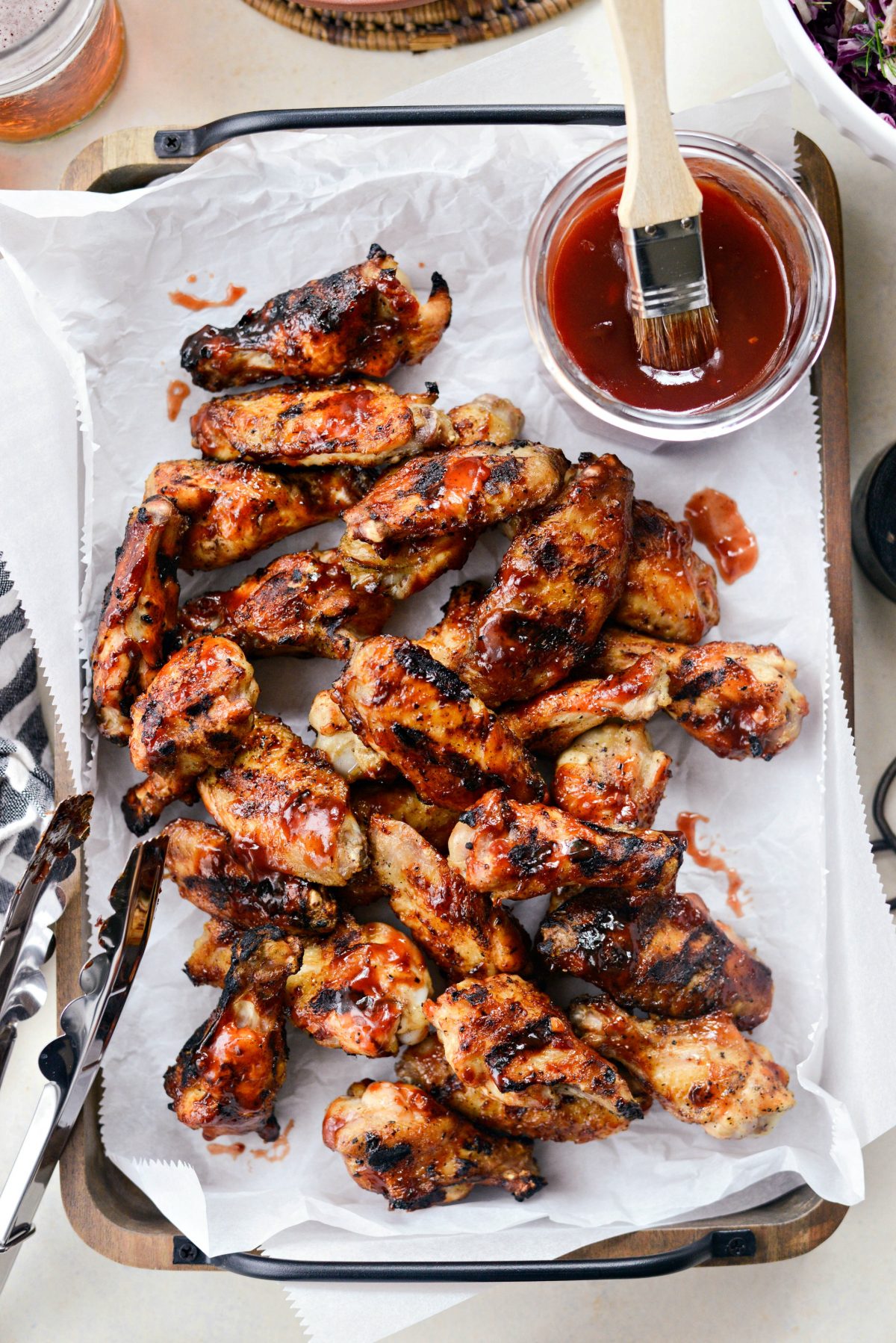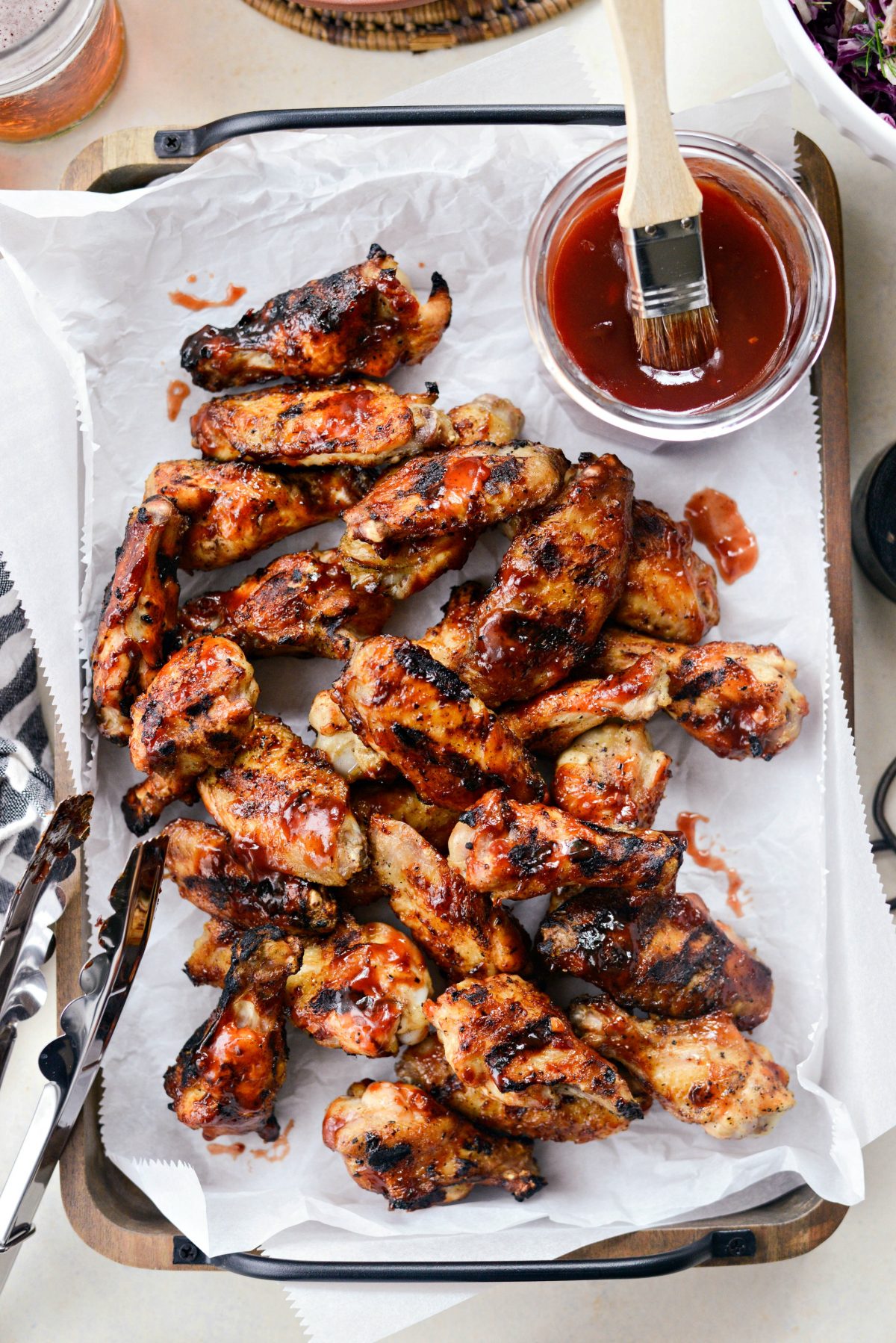 There's nothing like grilled chicken wings. The skin is crispy with flecks of char. Mix that with the sweet and smoky sauce and you have one of the best things that has come off my grill. Ever.
Serve warm with extra sauce on the side and lots of napkins.
Enjoy! And if you give this Grilled Cherry Chipotle Chicken Wings recipe a try, let me know! Snap a photo and tag me on twitter or instagram!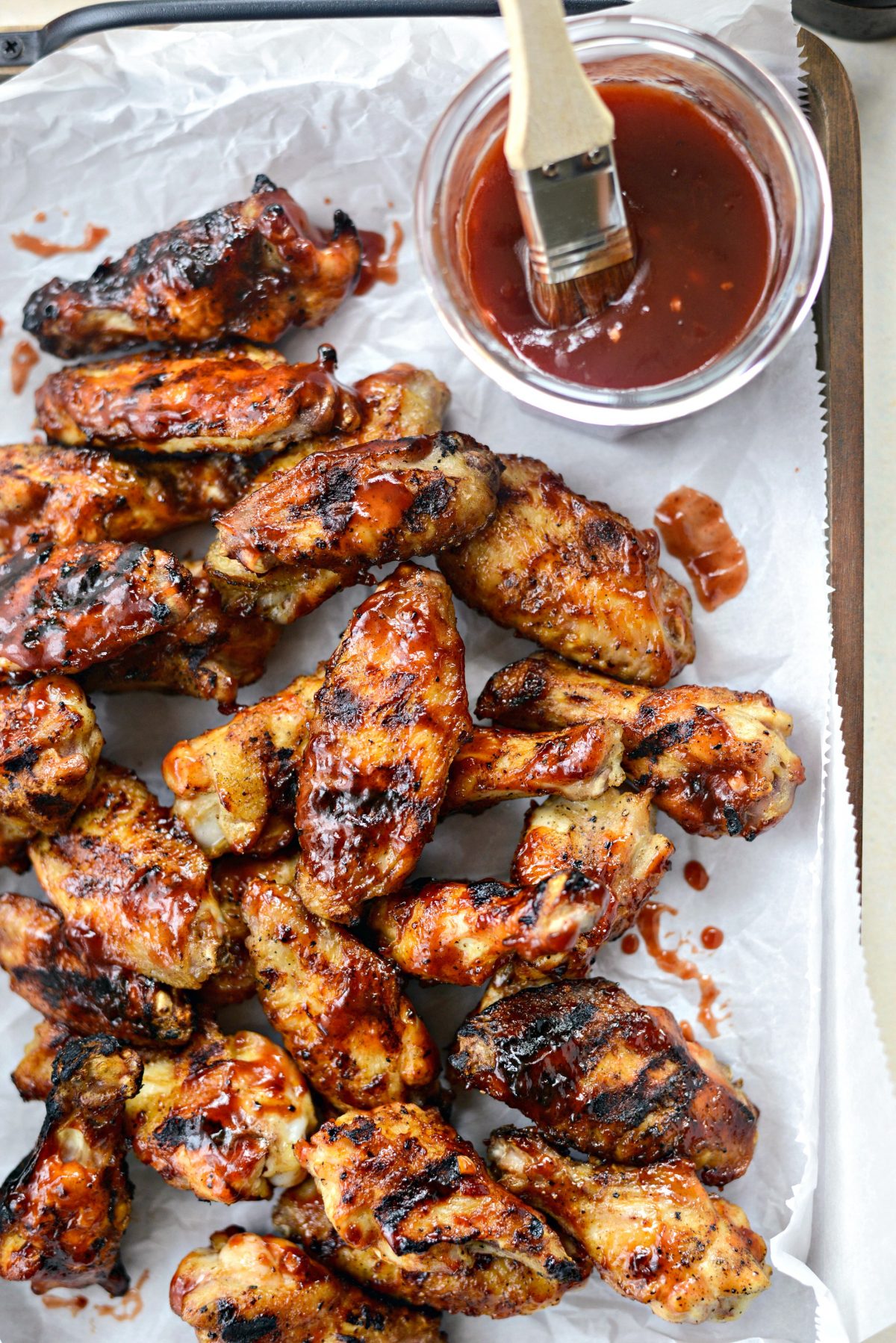 This post may contain affiliate links.
Buy the Cookbook: Simply Scratch : 120 Wholesome Homemade Recipes Made Easy Now available on Amazon »
THANK YOU in advance for your support!