These Baked Egg in a Hole Bagels are an easy fun recipe that anyone can make! A simple sheet pan breakfast of bakery bagels, smoked ham and eggs. Perfect for a lazy weekend breakfast or brunch. Serves 6 in 20 minutes.
I grew up on egg in the hole for breakfast.
Who hasn't? Back then I'd cut a triangle out of the middle of a piece of toast, crack an egg in the middle and microwave it. Probably until the yolk was firm and solid (gross). Then I would replace that little triangle of toast and proceed to eat it with a knife and fork.
However my grown up years I do it differently. Because bagels! Bagels are far superior to regular old bread, they come in different flavors with an array of fun toppings. Pick and choose your own adventure here. Like sweet and savory? Try a French toast bagel or cinnamon and raisin. Like it cheesy? Then go with an asiago or cheddar and jalapeño. Like seeds? Sesame and poppy seed and of course, everything bagels.
Mother's Day is this weekend and I can't think of a better breakfast to serve!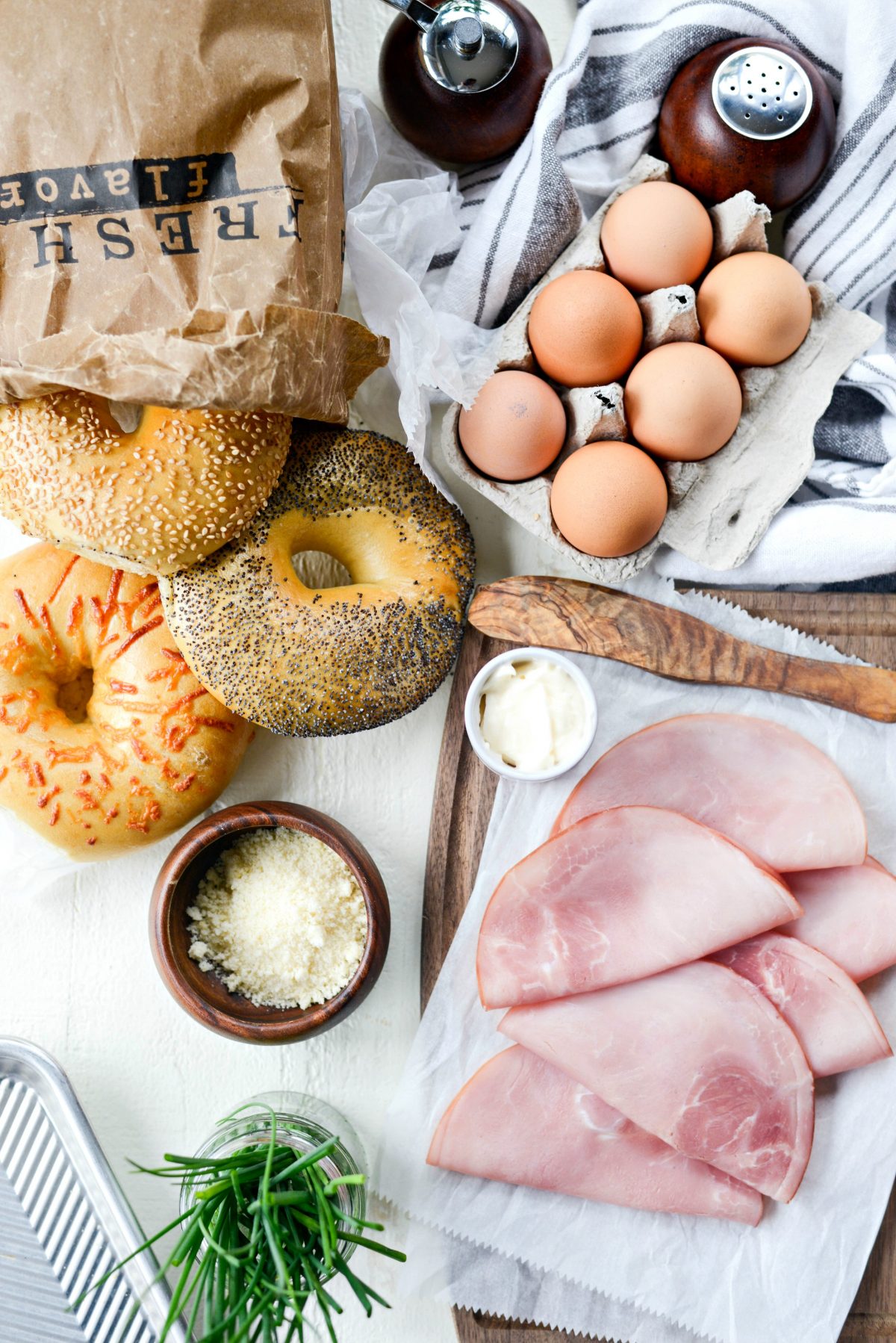 To Make This Baked Egg In A Hole Bagels You will Need:
3 bagels (use your favorite!)
mayonnaise
smoked country ham
eggs
parmesan cheese
fresh chives
kosher salt
ground black pepper.
Next preheat your oven to 400° and lightly spray a large, rimmed metal baking sheet with olive oil, and then slice the bagels in half.
Then using a 2-1/2 or 3-inch biscuit cutter, press and twist into the middle of the bagel to enlarge the hole.
Don't discard those middles! Toast them and set them off to the side.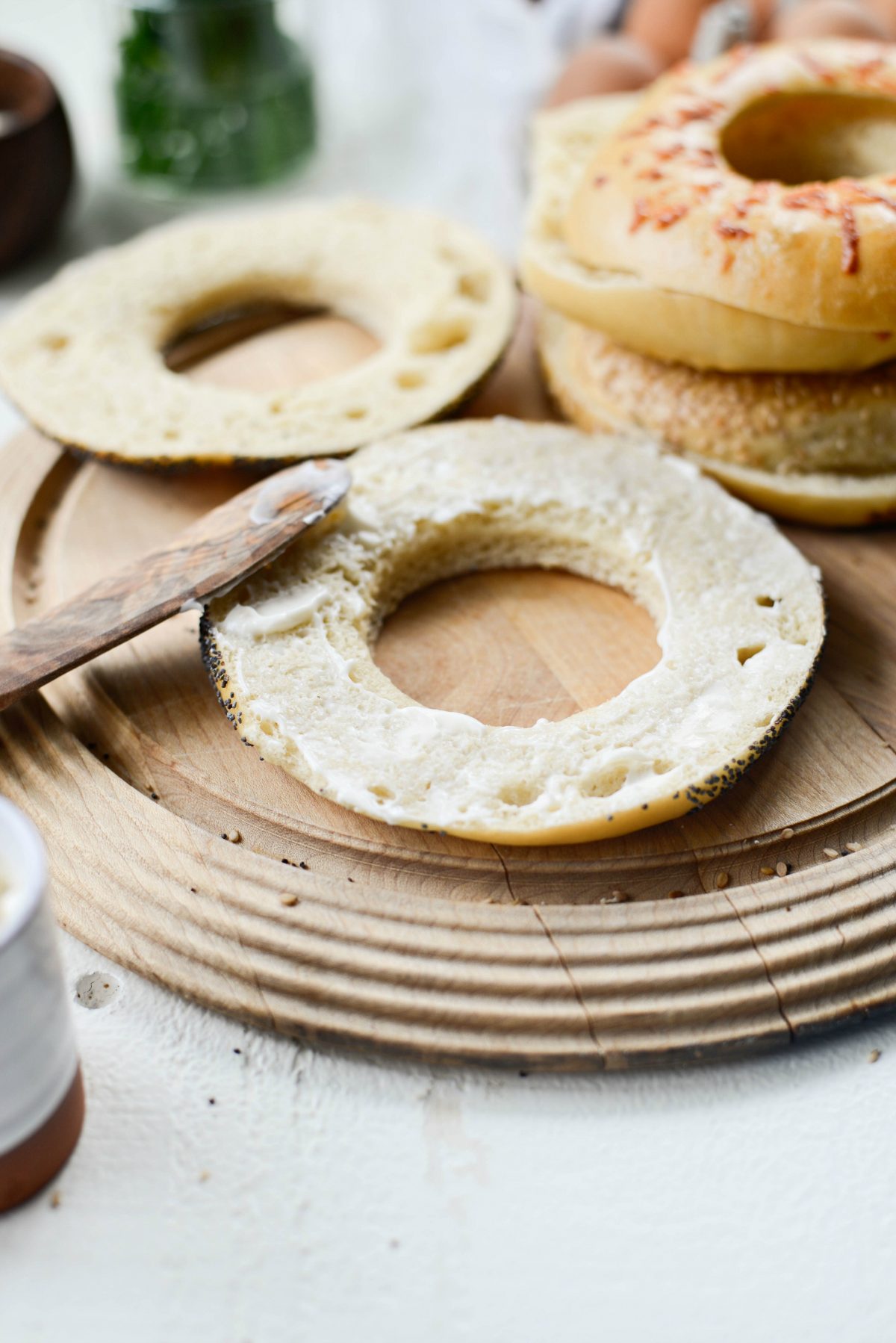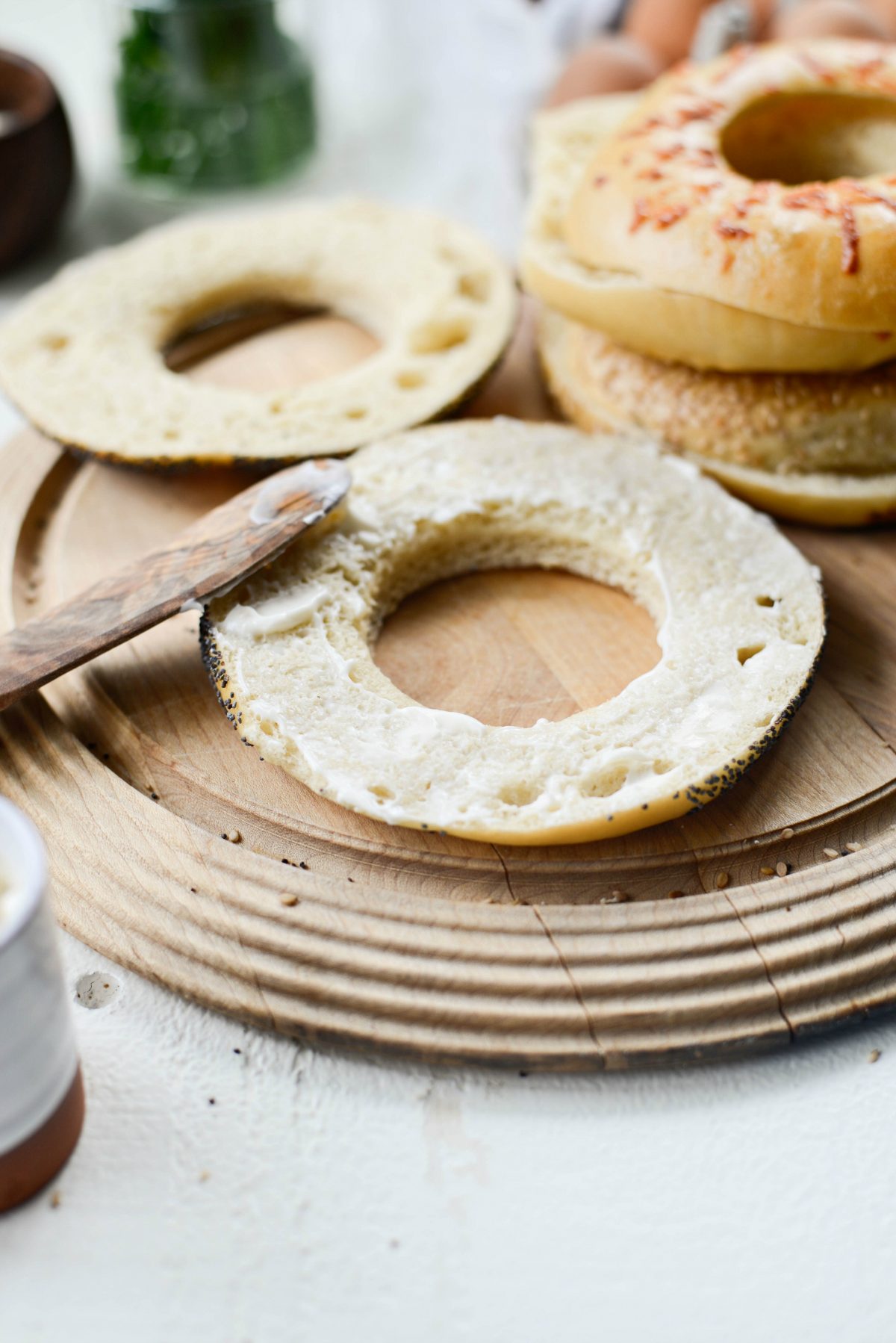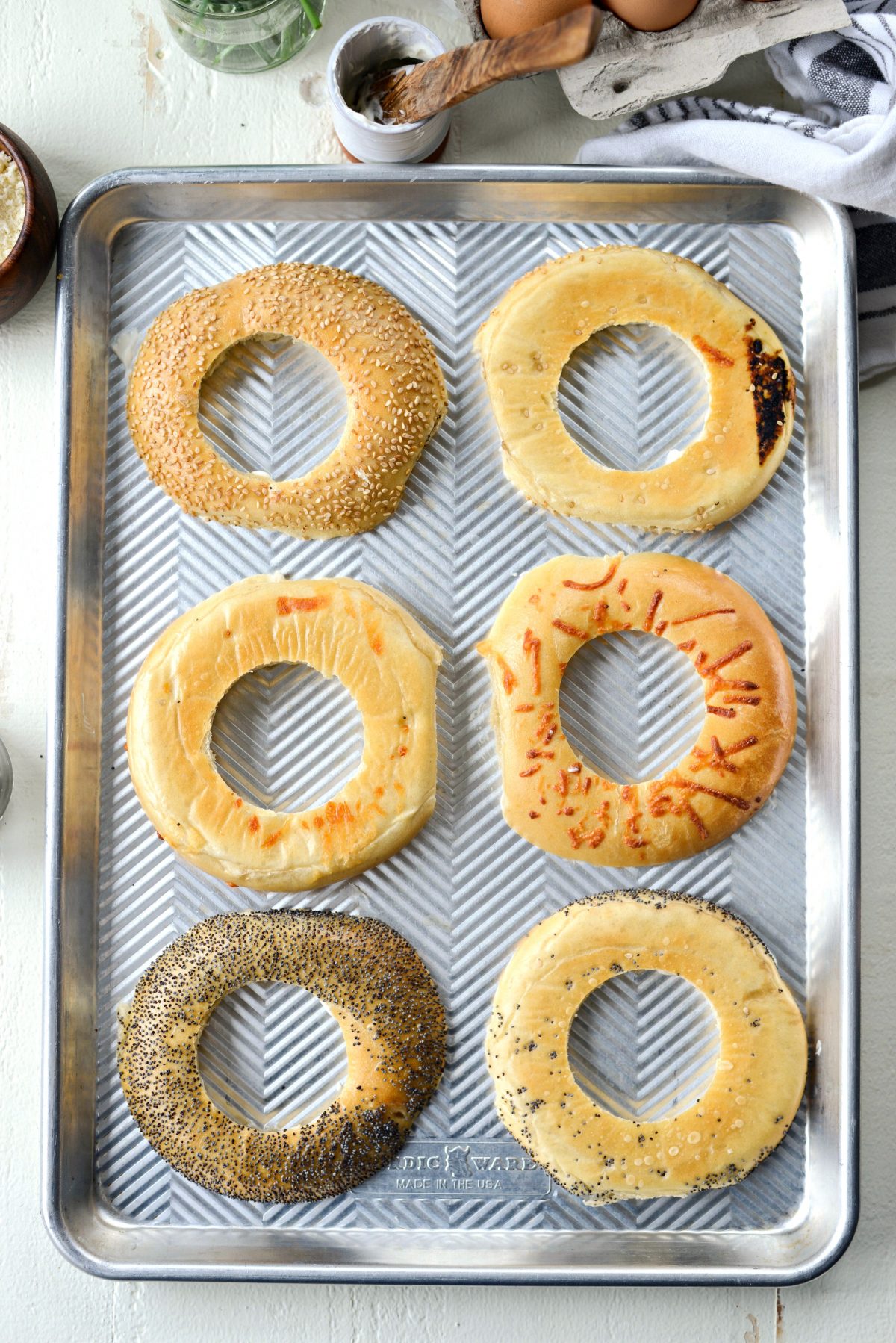 Next, spread the mayonnaise on the outside of the bagel and then place the bagel halves cut and mayo side facing down onto the pan. Then press so the bagels stick well or suction to the pan.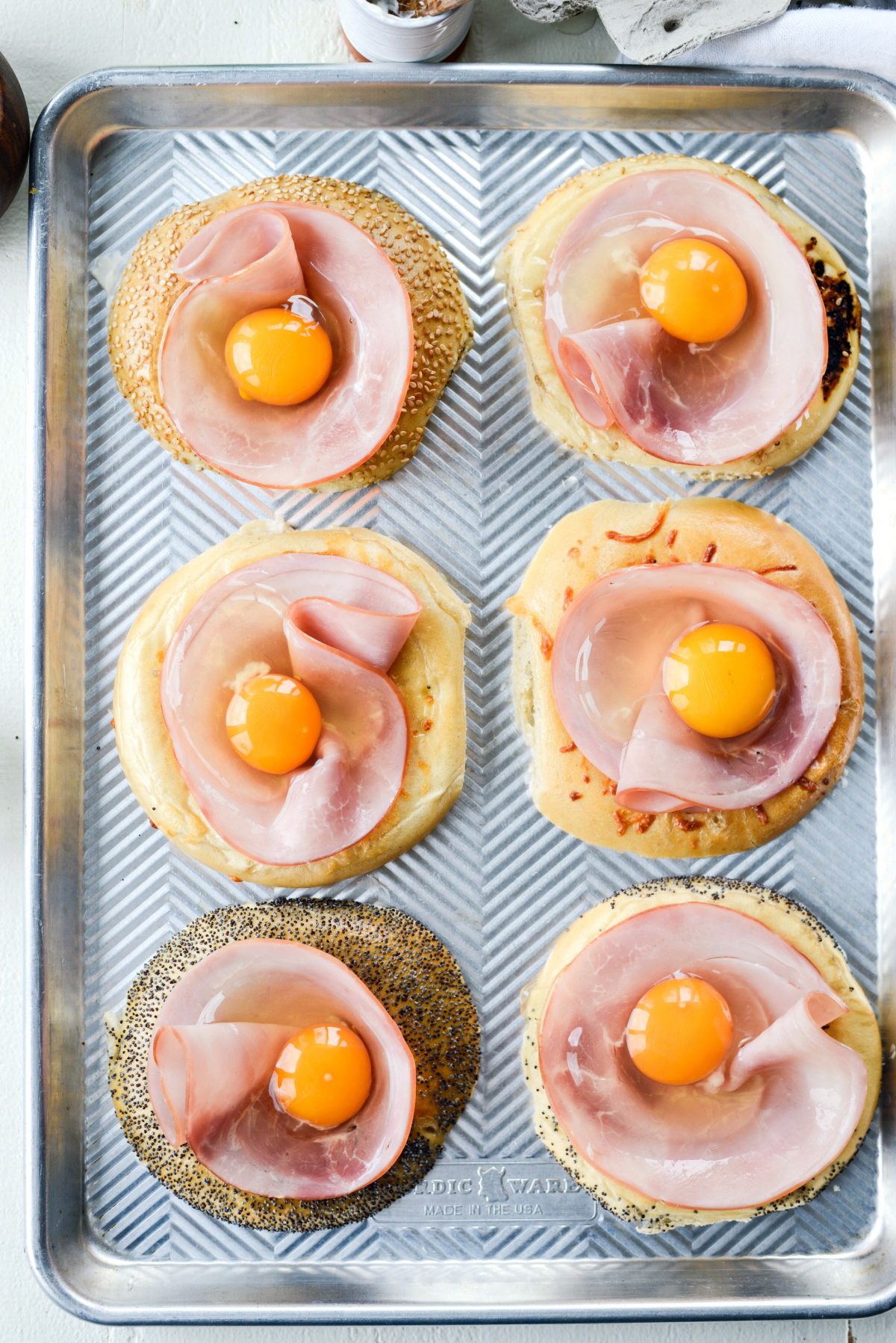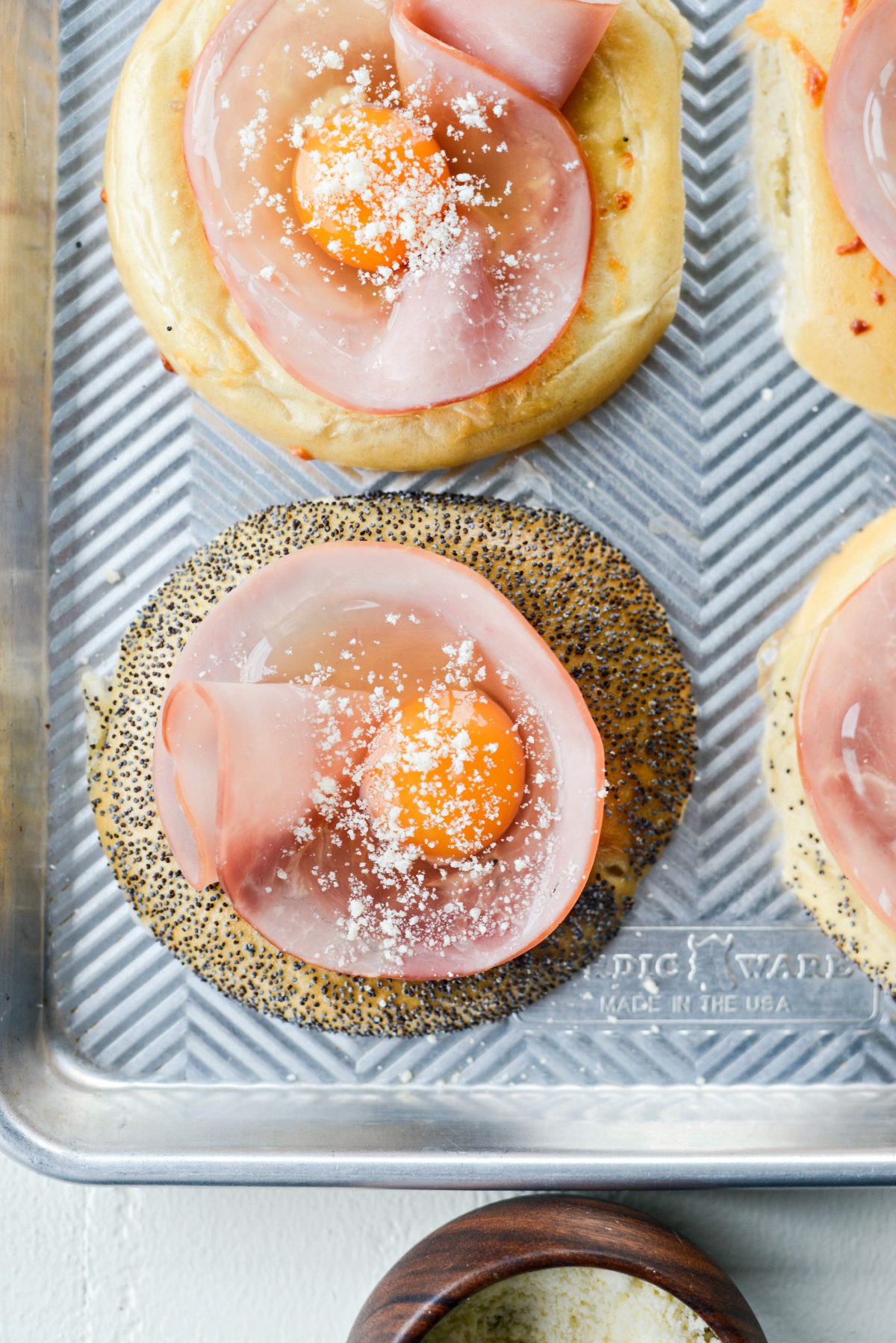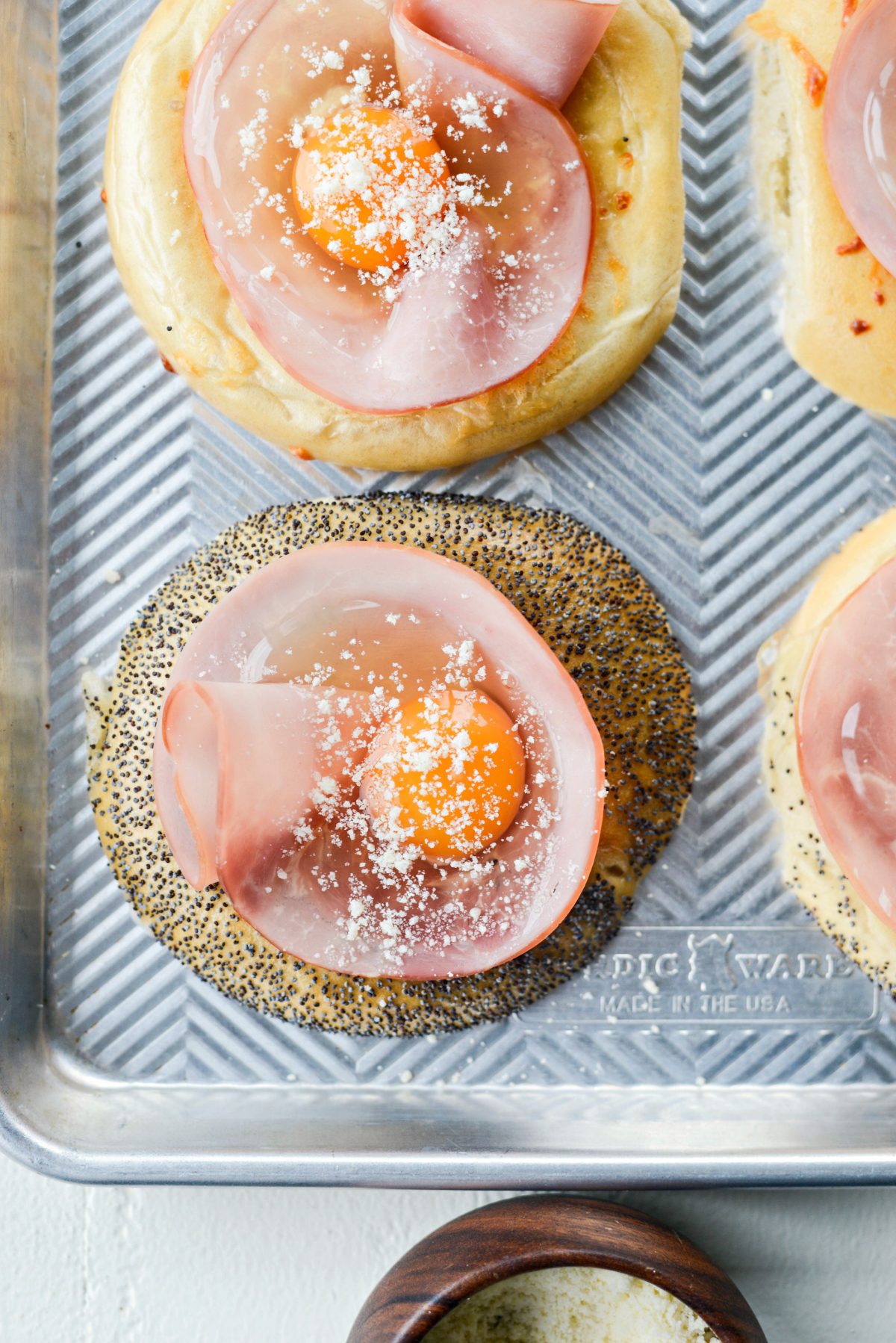 Add a slice of ham to the cent to create a well for the eggs. Crack each egg into the ham cup and sprinkle with a pinch or two of freshly grated Parmesan cheese.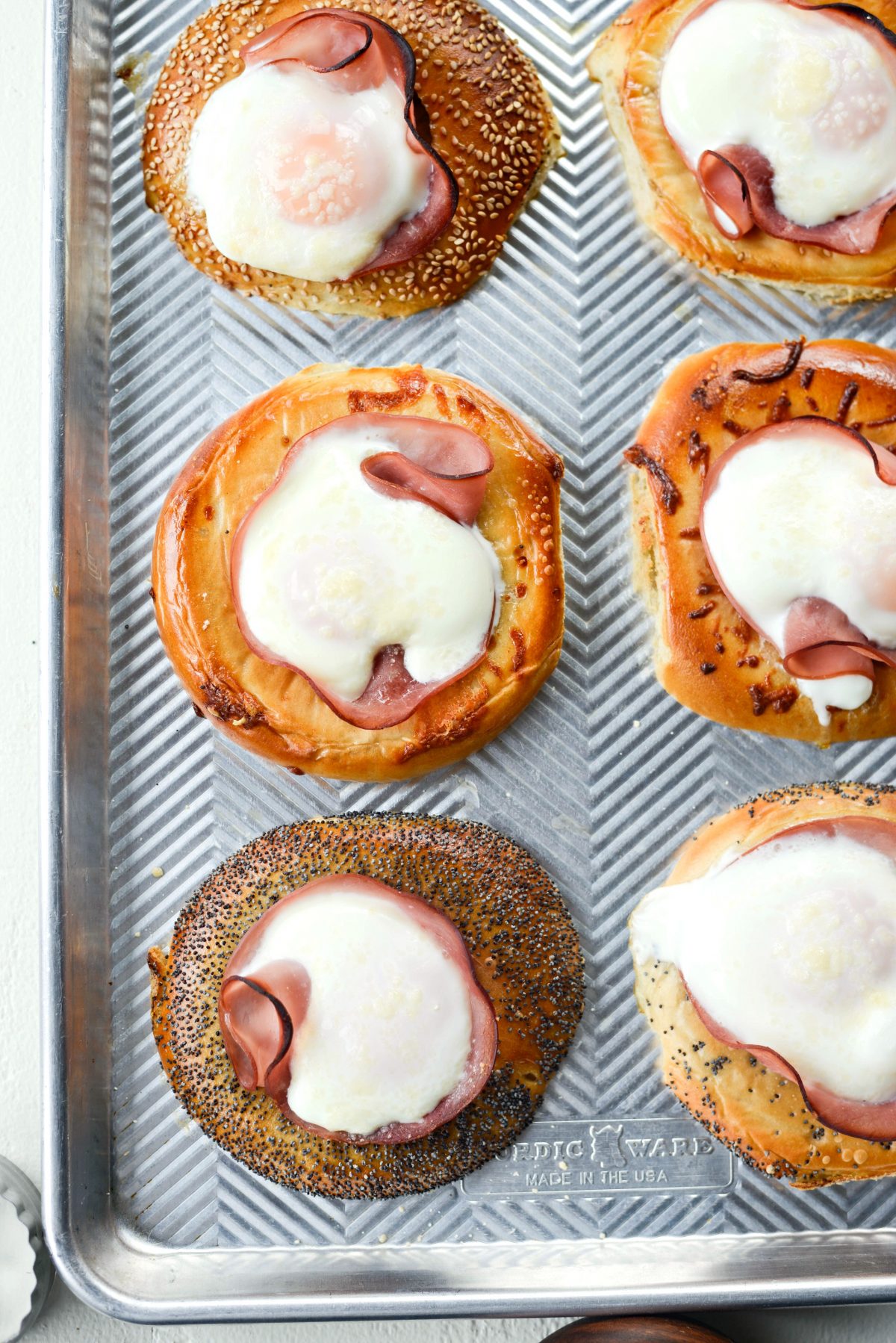 Finally bake the eggs on the middle rack of your preheated oven for 10 to 12 minutes depending how you prefer your yolks. In my oven, 12 minutes was the perfect amount of time for set egg whites with a jammy yolk. However all ovens are different. With that said, feel free to bake these to your preference.
Lastly, once baked and before serving, sprinkle with snipped fresh chives, more parmesan, a pinch of salt and freshly ground black pepper. That's it What could be easier? Finally you can serve these bagel breakfasts on a cute tray with juice, a hot cup of coffee or tea and with a vase of flowers. Because it's mothers day and we go all out!
Wishing all you mothers a Happy Mother's Day!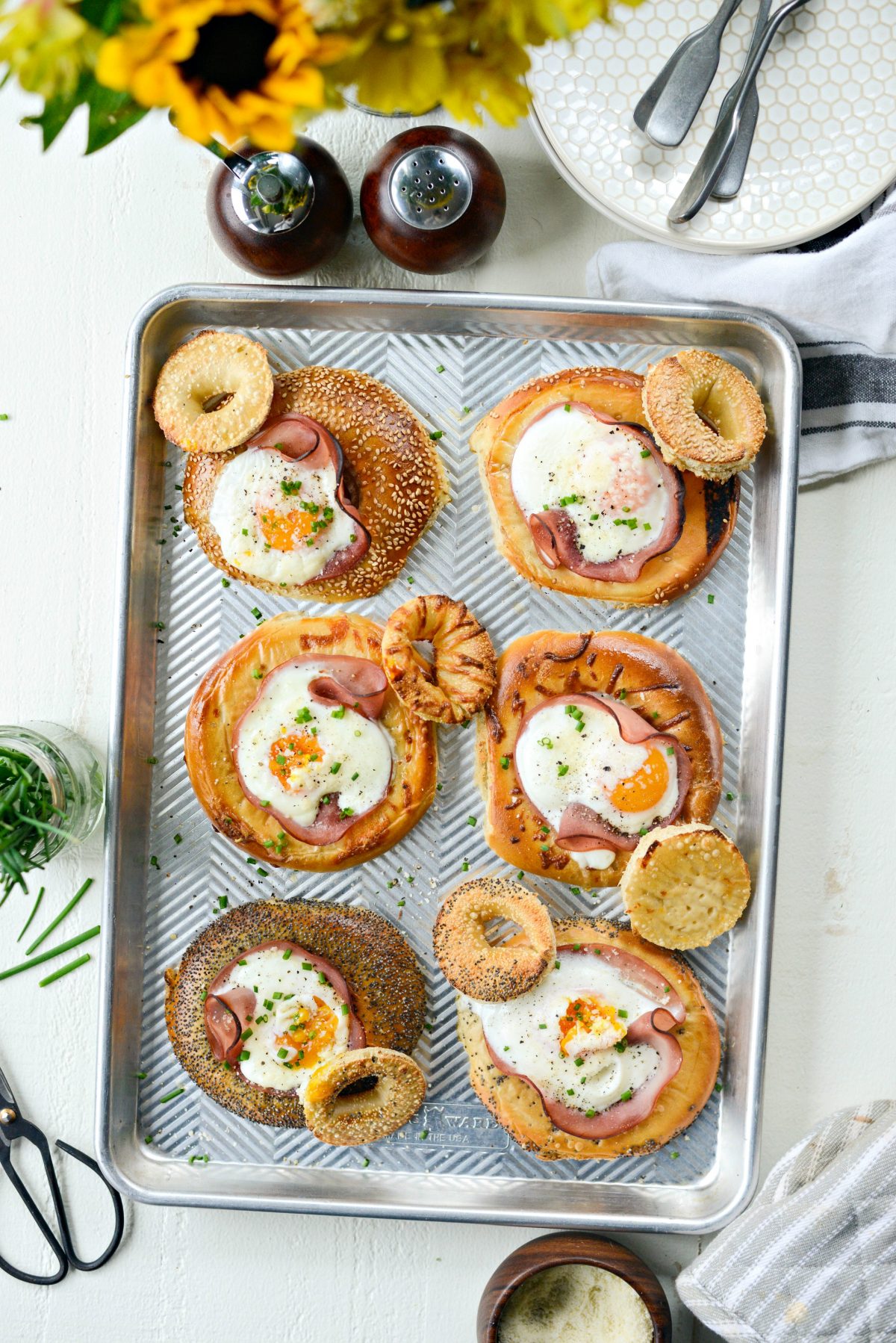 Enjoy! And if you give this Baked Egg in a Hole Bagels recipe a try, let me know! Snap a photo and tag me on twitter or instagram!
This post may contain affiliate links.
Buy the Cookbook: Simply Scratch : 120 Wholesome Homemade Recipes Made Easy Now available on Amazon »
THANK YOU in advance for your support!