Pâte Sucrée is a sweetened pastry dough that is tender, less flakey and cookie like. Perfect for single crust pies, quiche and tarts.
Somewhat similar to my all-purpose pie crust, however Pâte Sucrée pastry dough is sweetened, and has an egg yolk which together yields a cookie like subtly flaky crust. This is what I would typically use for tarts or single crust pies or tarts.
It's super simple, no heavy equipment necessary!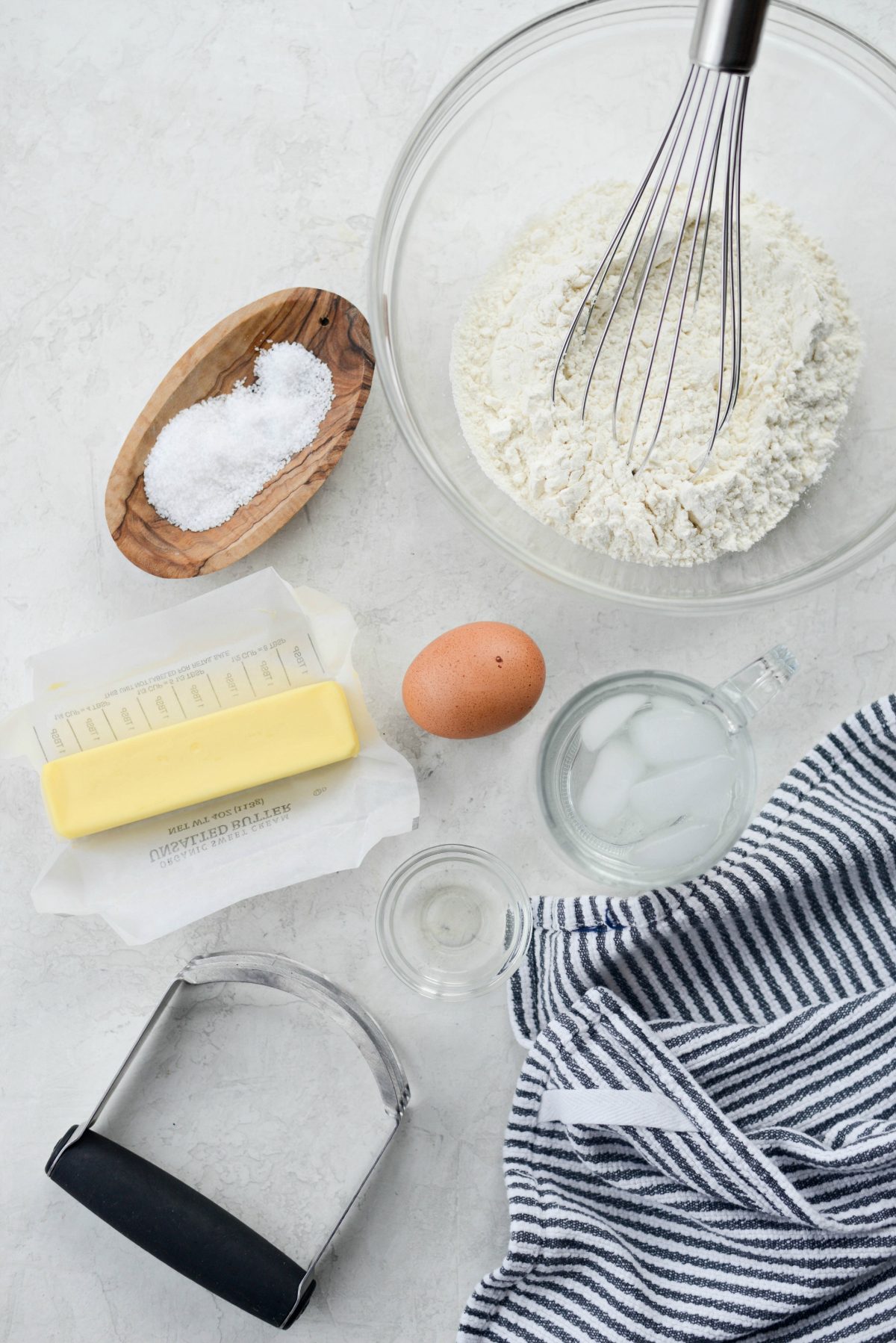 To Make this pâte sucrée you Will Need:
ice cold butter
chilled water (ice cold)
all-purpose flour
egg
sugar
white vinegar
Why Vinegar in pie dough?
Rumor on the street is that vinegar works to tenderize the gluten. I really have zero conclusions on if this is true or not. For whatever reasons, I don't use it in my all-purpose pie crust, but I do in this sweet dough recipe.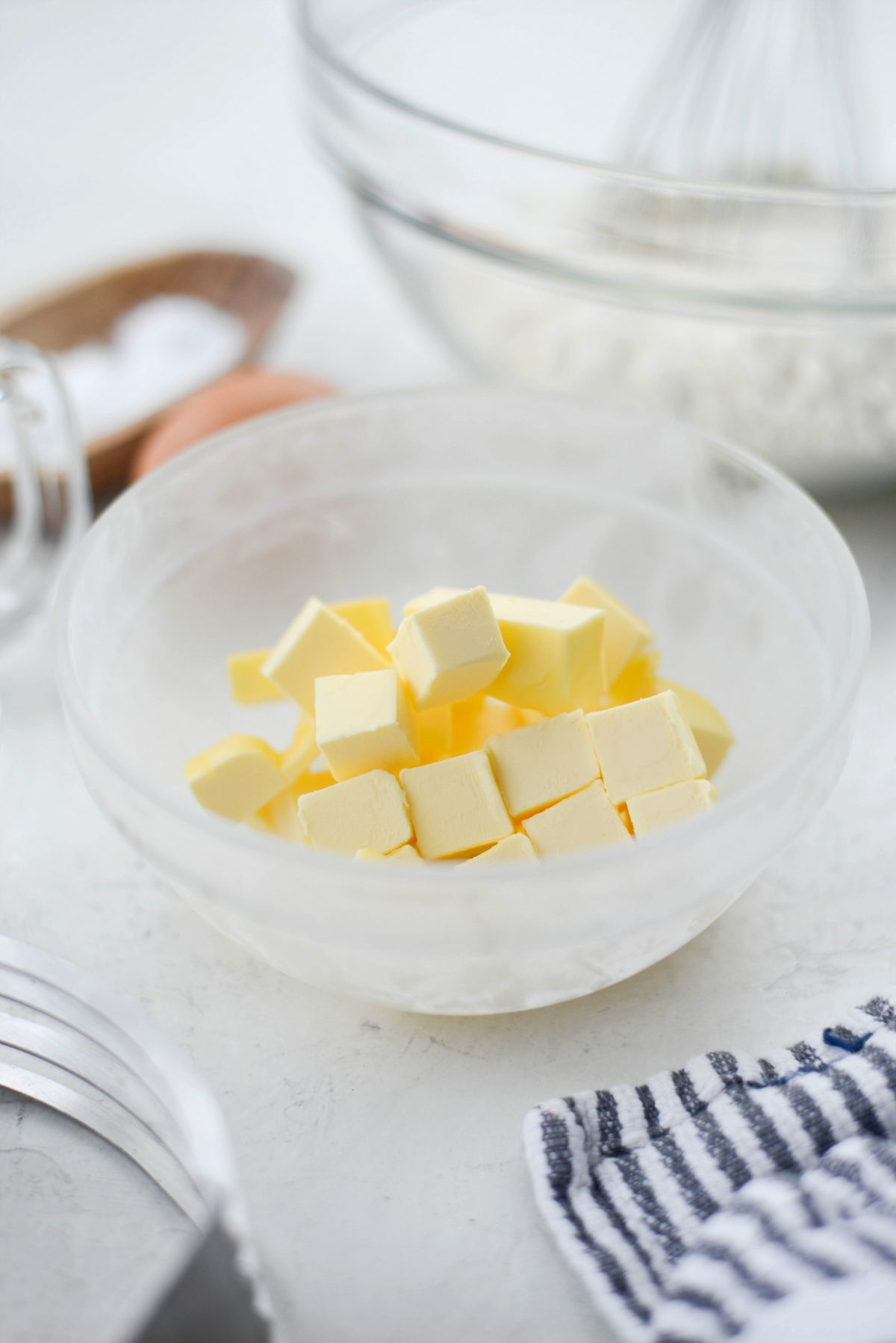 First, prior to starting the crust, dice up a 1/2 cup (1 stick or 8 tablespoons) of butter. Then add it into a bowl (or use a small plate) and freeze for 20 minutes. Ice cold butter is the way to a flakier crust.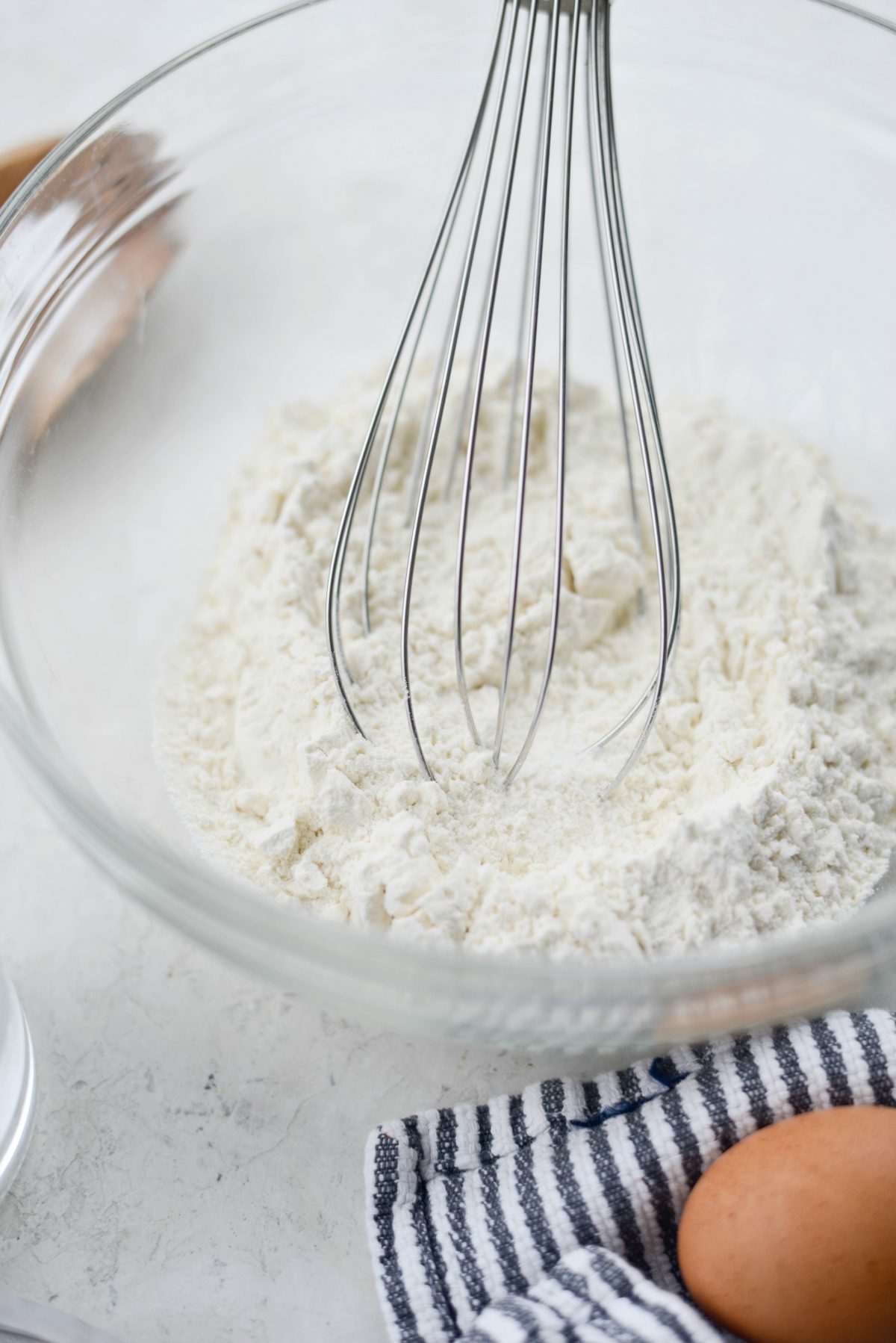 In a large mixing bowl, combine 1-1/2 cups all-purpose flour with 3 tablespoons sugar and a small pinch or two of kosher salt, whisking to combine.
Next, once ice cold, add in the 1/2 cup of unsalted butter.
Then, using a pastry blender, cut the butter into the flour mixture until small crumbles form.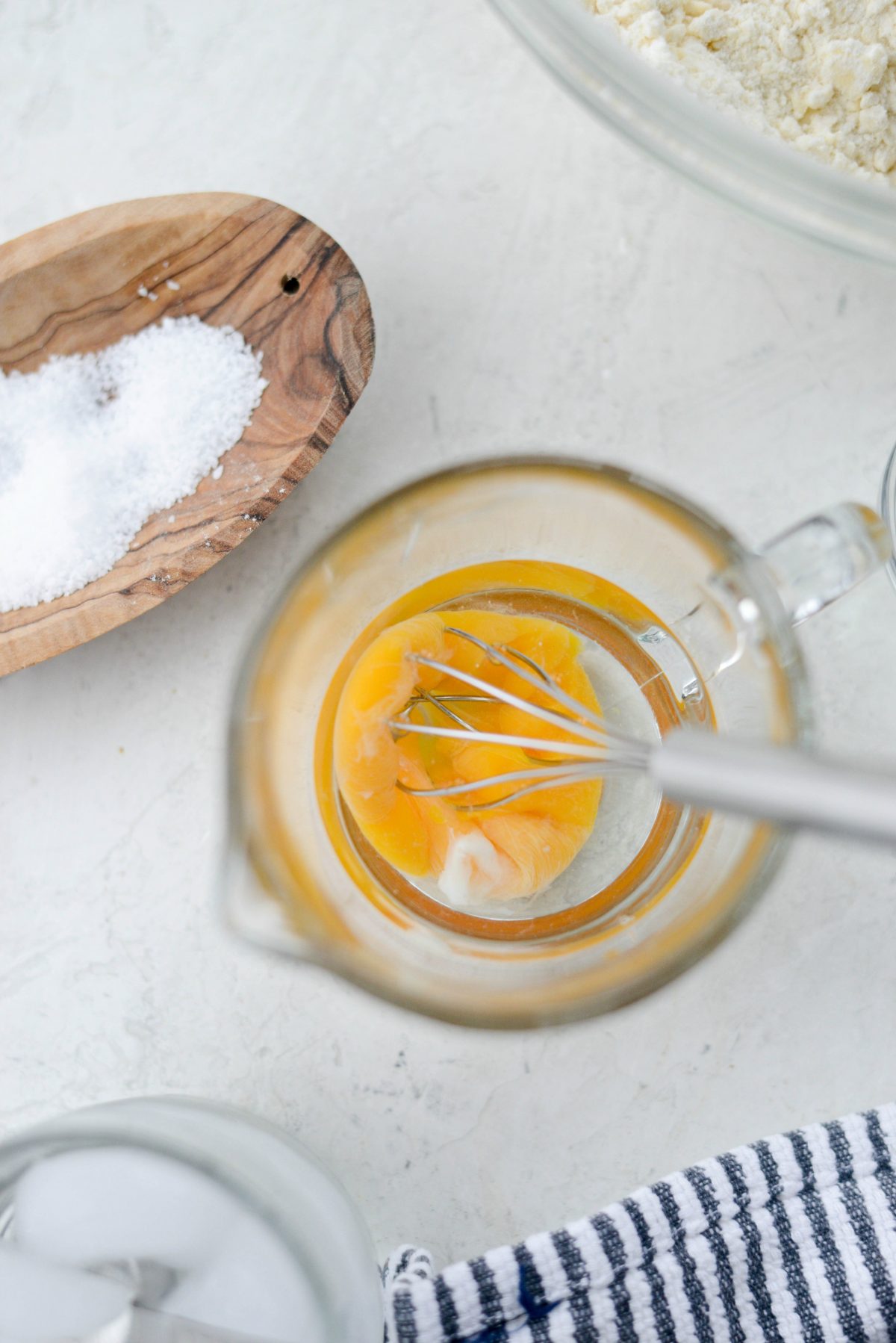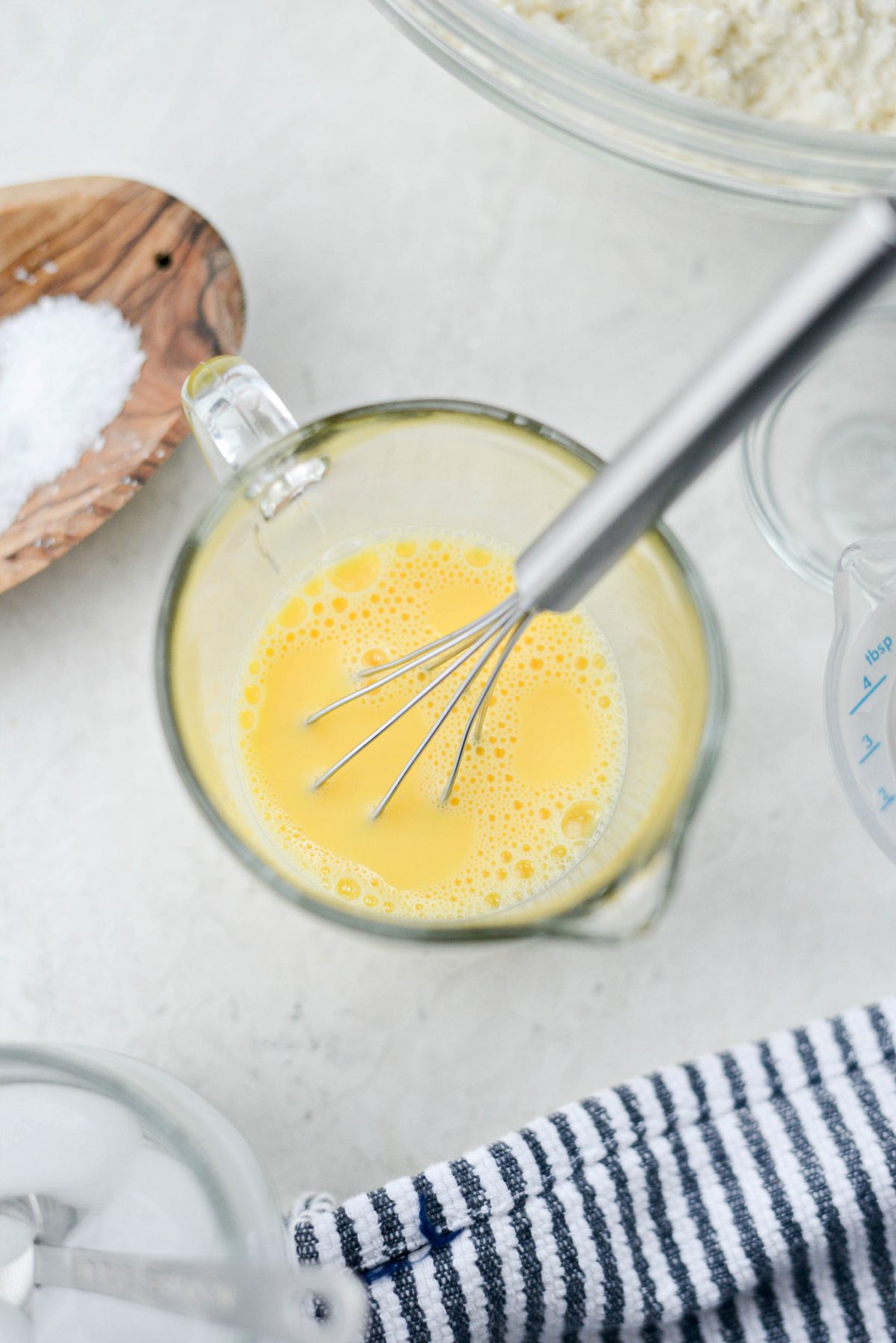 Next, whisk together the egg yolk with 1/4 cup ice cold water (no ice) and 1 teaspoon white vinegar.
Then pour in the egg mixture and use a spatula to stir and incorporate.
Add a splash of water if your dough is too dry. Otherwise, knead by hand until the dough comes together.
Shape the dough and wrap tightly with plastic wrap and refrigerate it for 30 minutes to 1 hour.
Dust a clean surface and your rolling pin with flour. Roll out the chilled pâte sucrée to fit a pie plate, tart pan or simply stamp with a biscuit cutter for mini-pies or tarts. Whatever your plans, follow the recipes instructions for the oven temperature and baking times.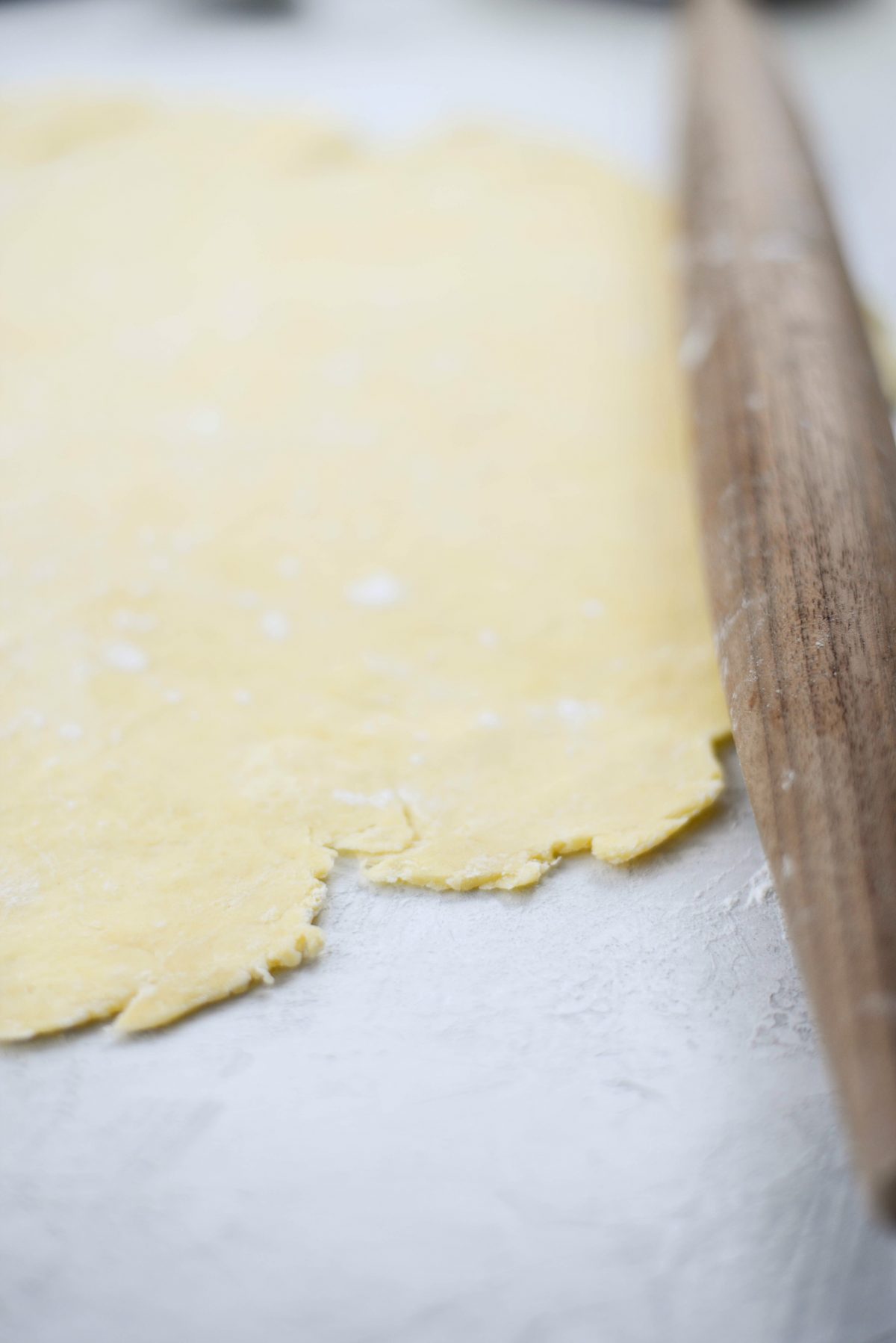 Enjoy! And if you give this Pâte Sucrée recipe a try, let me know! Snap a photo and tag me on twitter or instagram!
This post may contain affiliate links.
Buy the Cookbook: Simply Scratch : 120 Wholesome Homemade Recipes Made Easy Now available on Amazon »
THANK YOU in advance for your support!