In this Golden Lentil Soup; onions, celery and carrots cook with lentils, herbs and spices in broth. Blend or don't, either way this soup feeds a crowd and couldn't be more simple. Serve topped with a little ghee, hemp hearts, cilantro and/or green onions with toasted naan.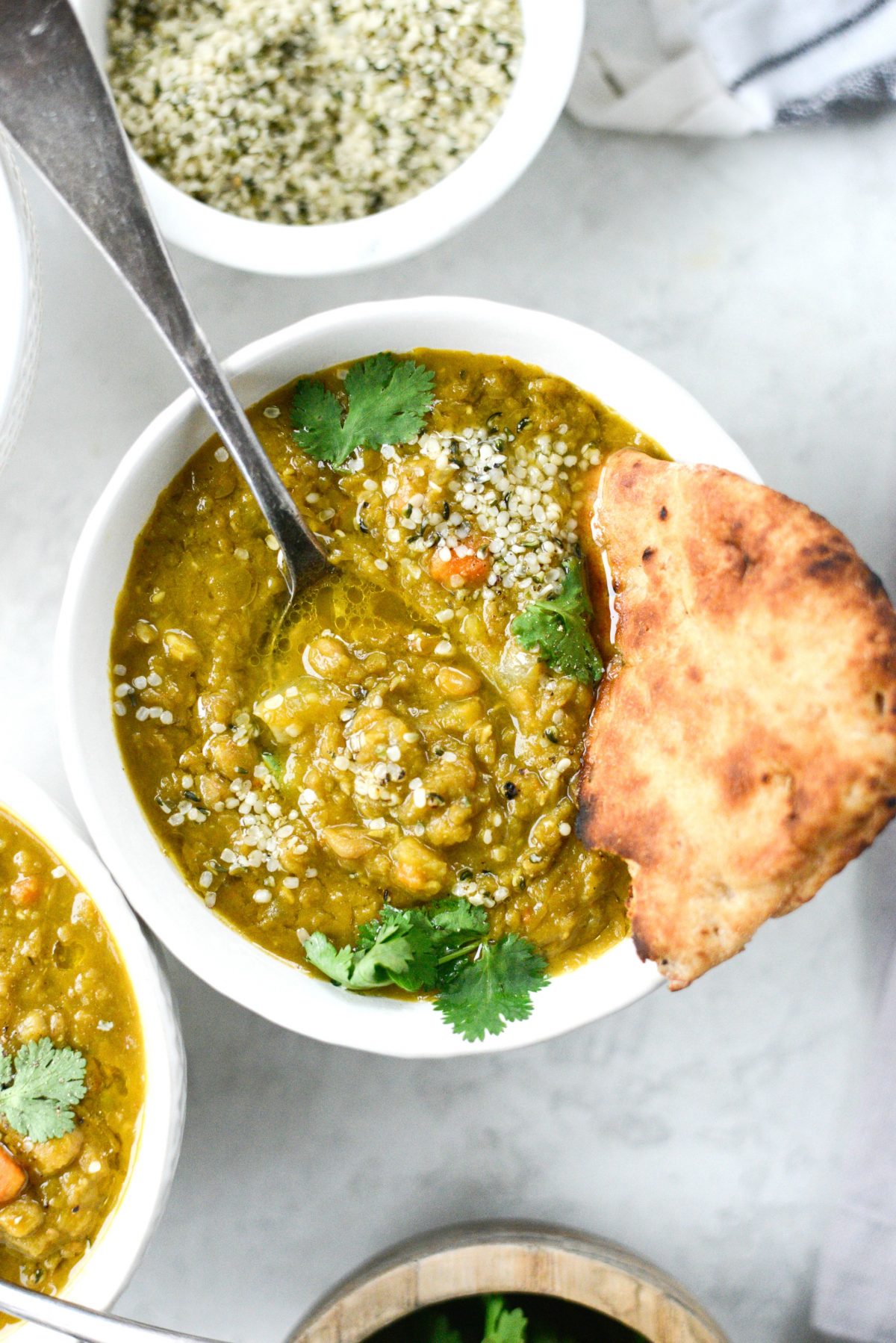 Today I'm sharing a soup that's like sunshine in a bowl. Sunny and golden, but nutritious and healthy. Butwhat I like most about this soup is that it's like a chili, thick and filling, but it still has that soup quality. It's incredibly satisfying and makes enough that I can have leftovers. And the less I have to worry about what to make for lunch the better.
I'm not one to really sit down for lunch. I'm lucky if I eat anything. I always make breakfast a priority and then by lunch, it sort of falls to the wayside. However, knowing I have soup in the fridge is the best motivation for me take the time to reheat it, toast some whole grain naan bread and sit down to enjoy it.
This is my comfort soup.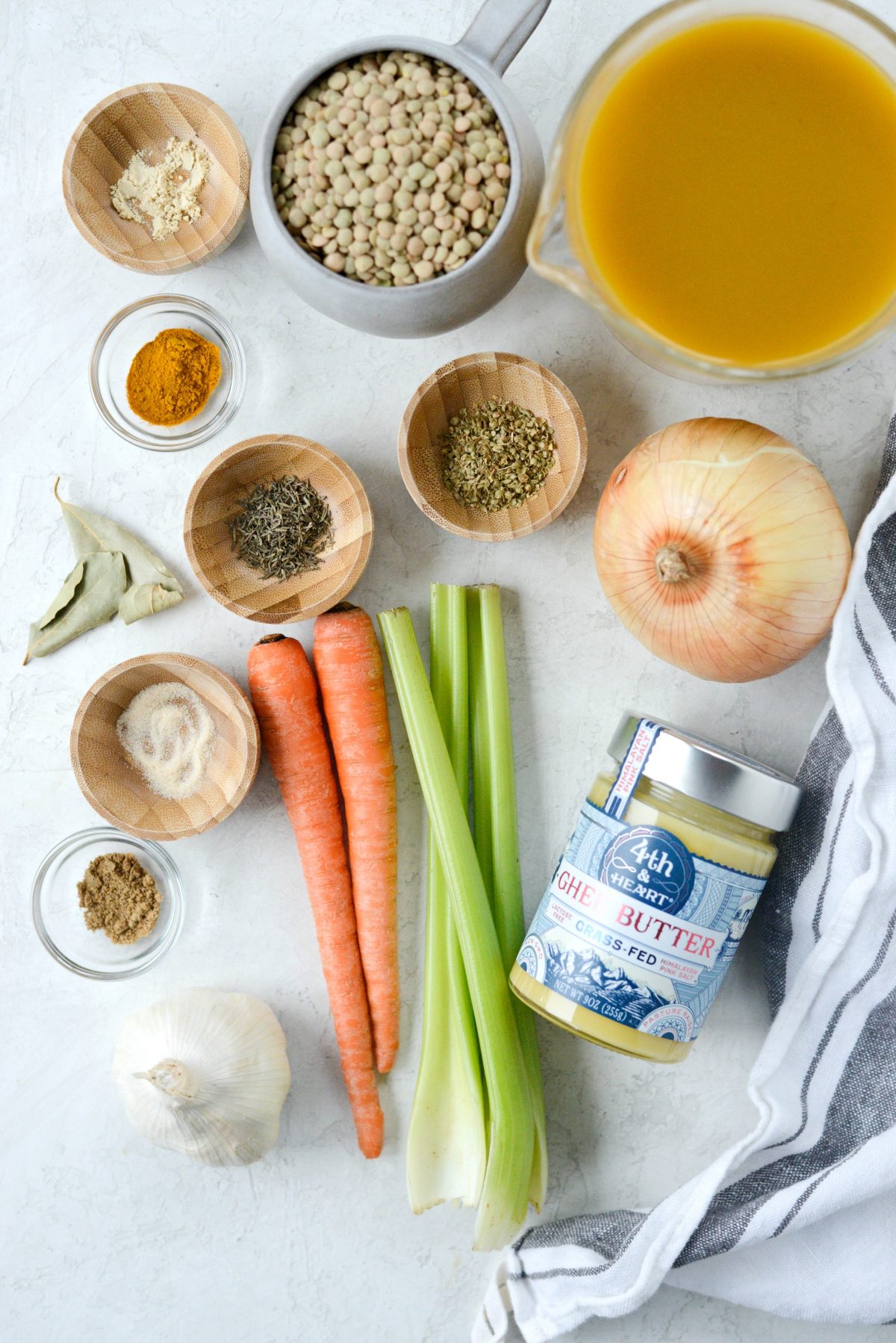 To make this Golden Lentil Soup You Will Need:
green lentils
ghee (or olive oil will do)
yellow onion
carrots
celery stalks
garlic cloves
dried oregano
bay leaves
turmeric
thyme
ground coriander
onion powder
garlic powder
low-sodium vegetable broth
kosher salt
freshly ground black pepper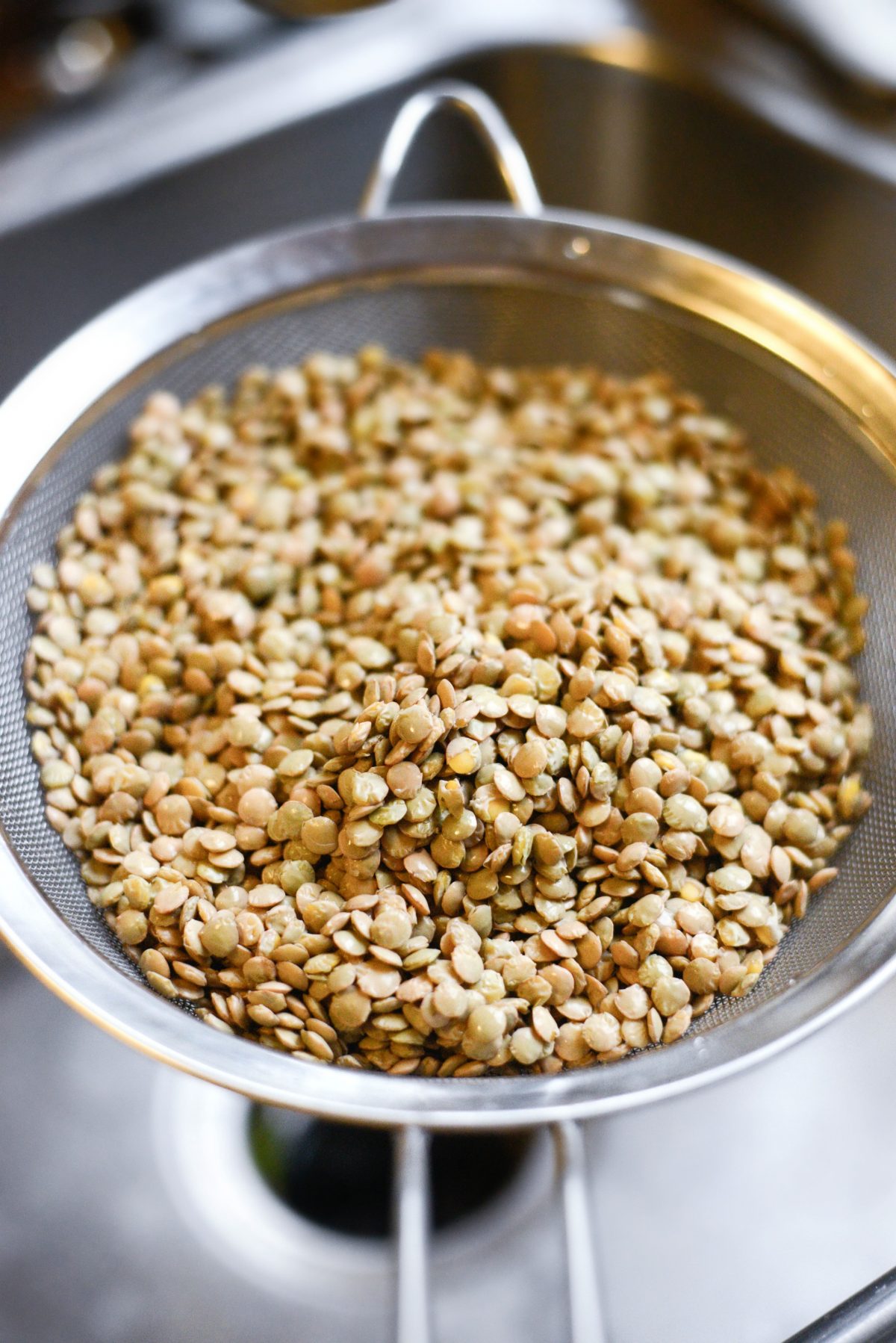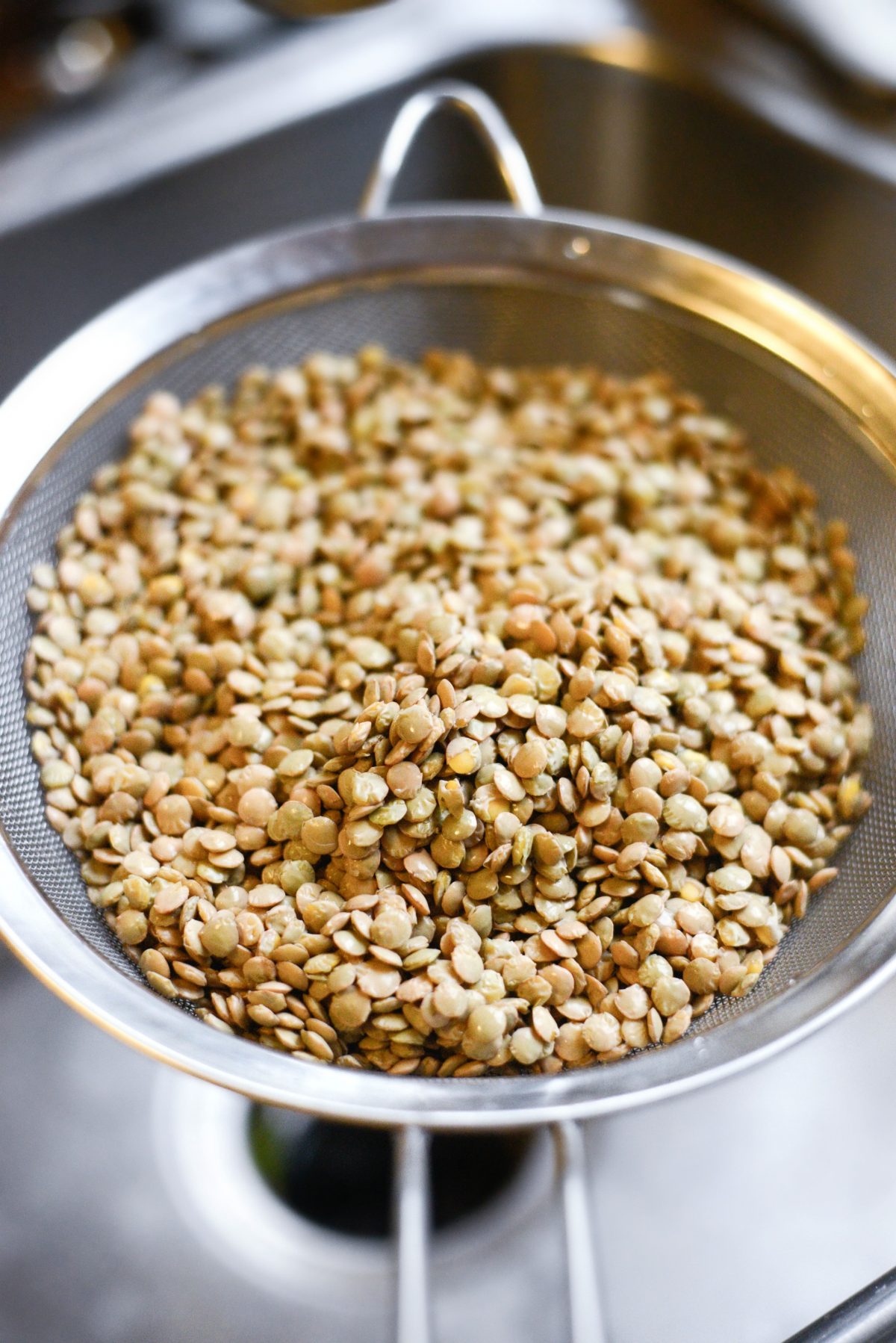 First thing, sort through the pound of lentils. I've found little pebbles in mine before, and you defiantly don't want to break a tooth while enjoying this recipe!
With that said; sort, rinse and drain the lentils thoroughly.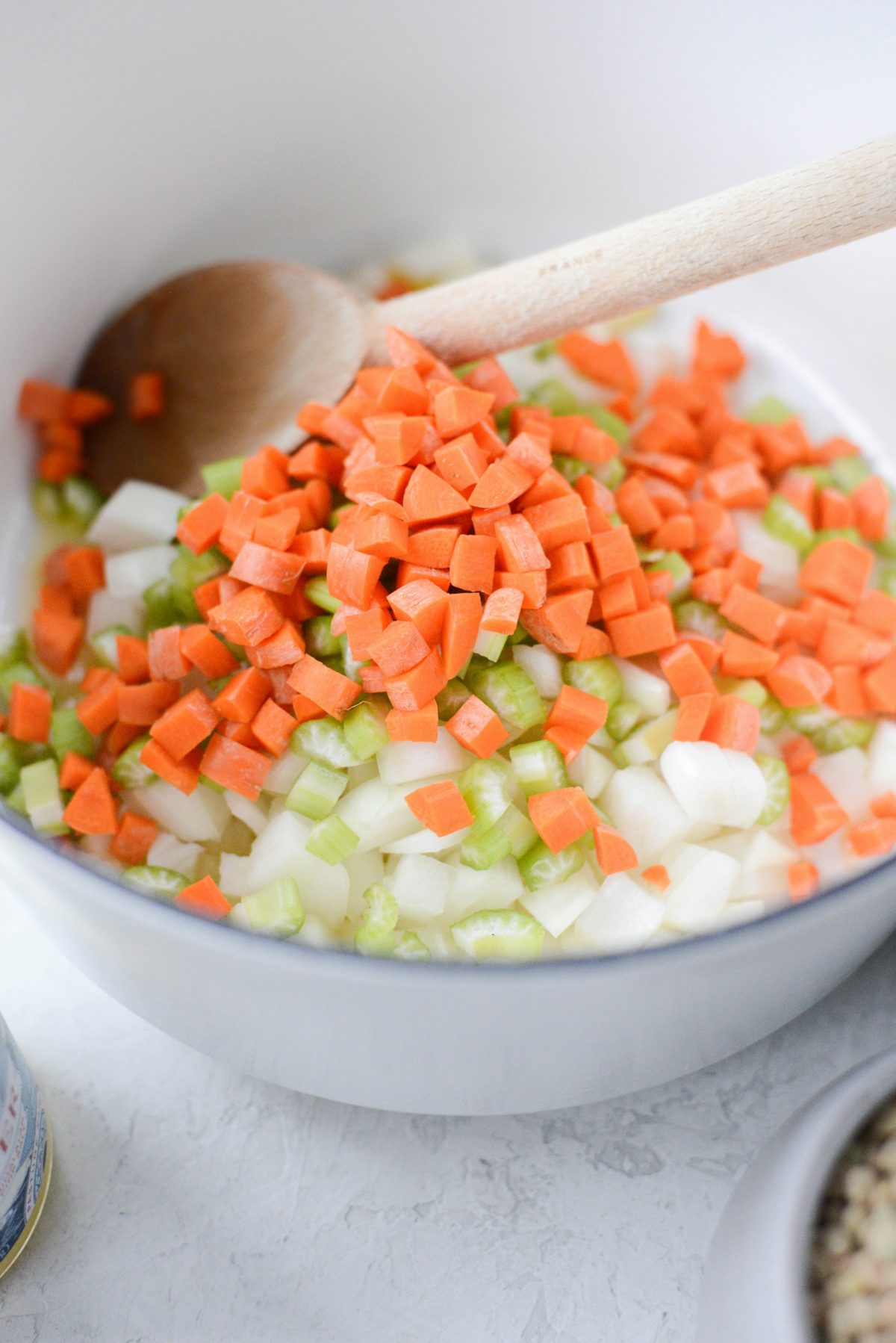 In a dutch oven or soup pot, melt 2 tablespoons ghee and add in 1 diced onion, 2 diced carrots and 2 to 3 celery stalks finely diced. Stir, cover and sauté, stirring occasionally until tender. About 8 to 10 minutes.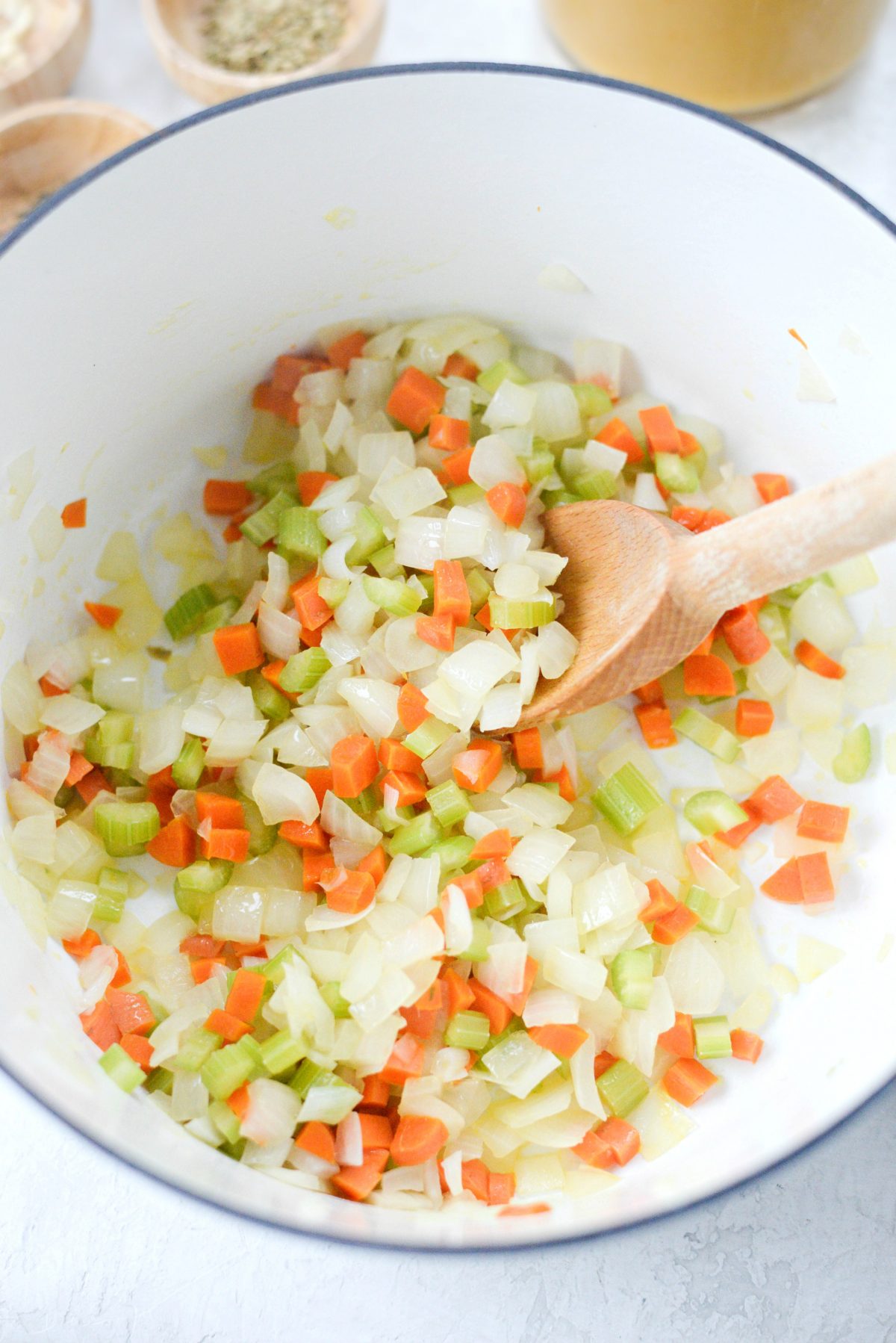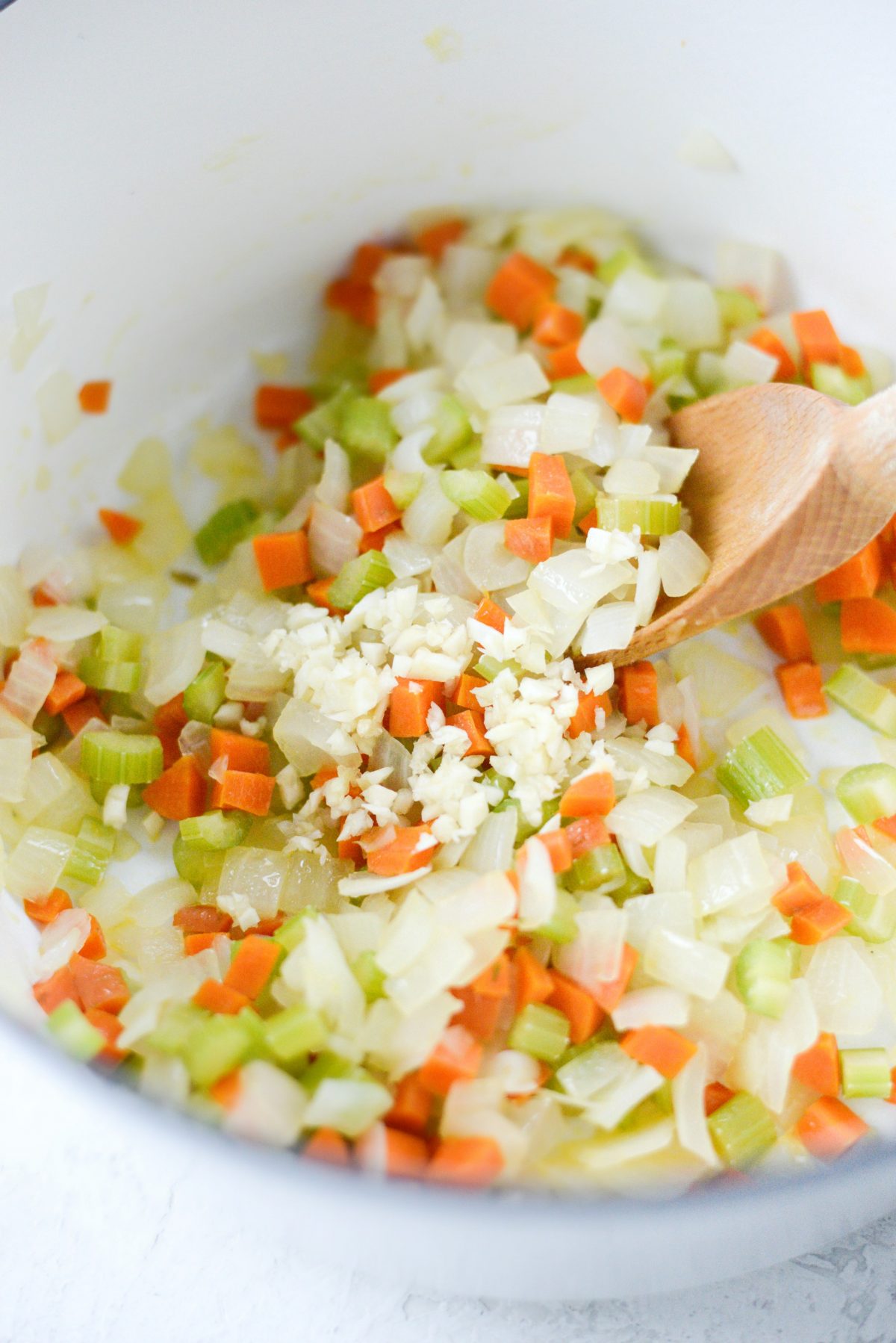 Once the vegetables are tender, add in the 2 cloves of minced garlic. Stir and cook 1 to 2 minutes.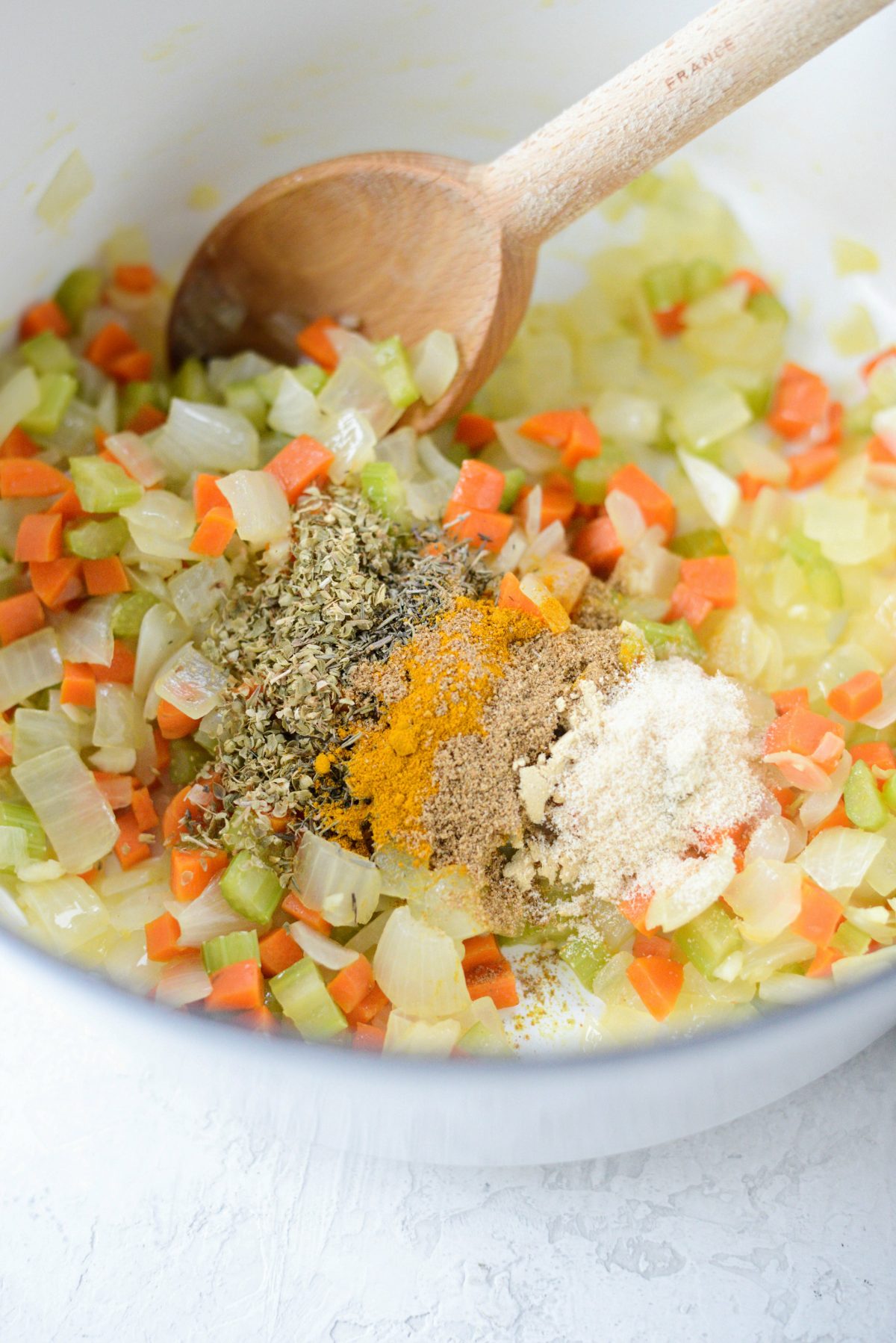 Add in 1 teaspoon oregano, 3/4 teaspoon ground turmeric, 1/2 teaspoon dried thyme, 1/2 teaspoon ground coriander, 1/2 teaspoon onion powder and 1/4 teaspoon garlic powder. Stir and cook for 1 minute.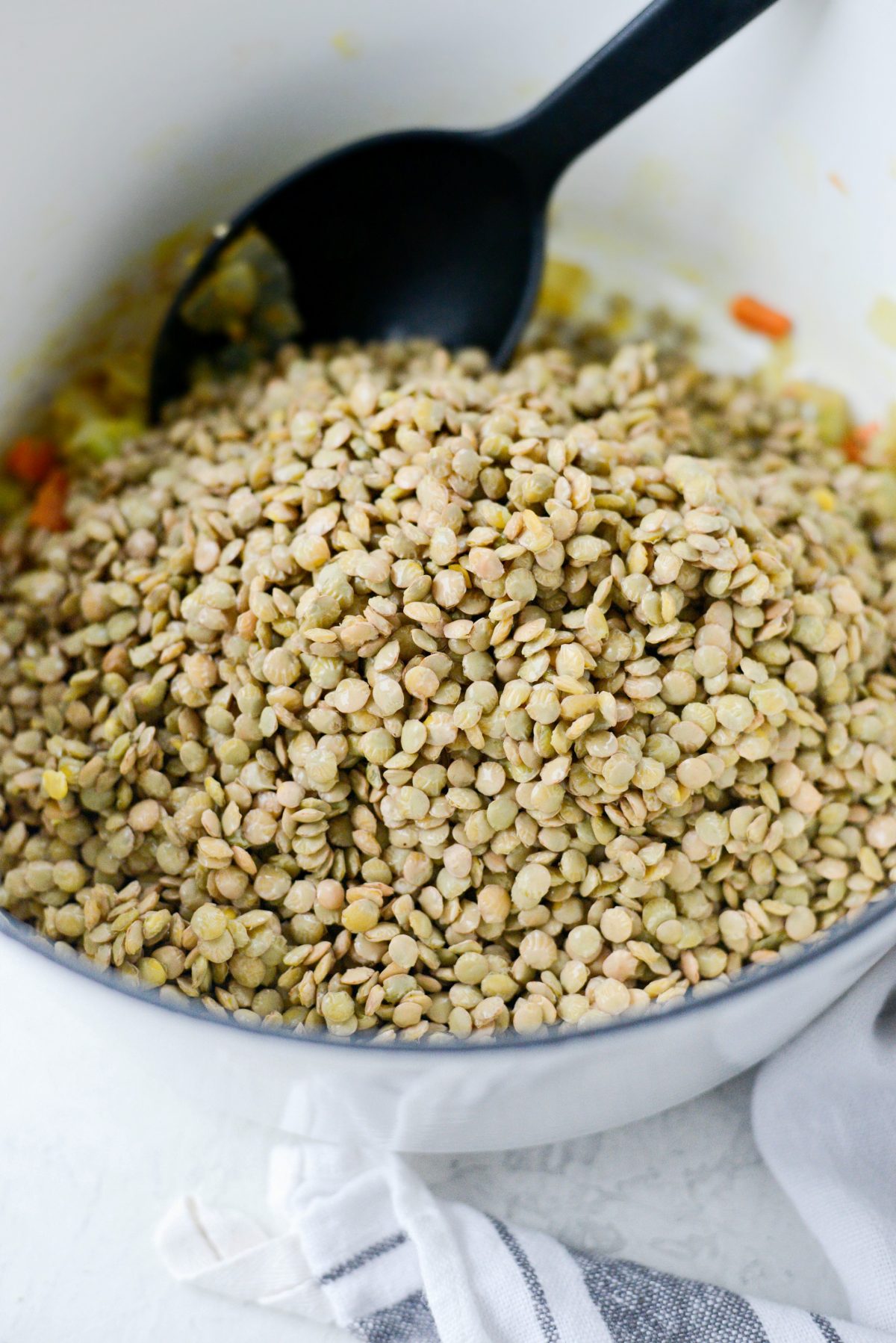 Then add in the lentils and stir to combine.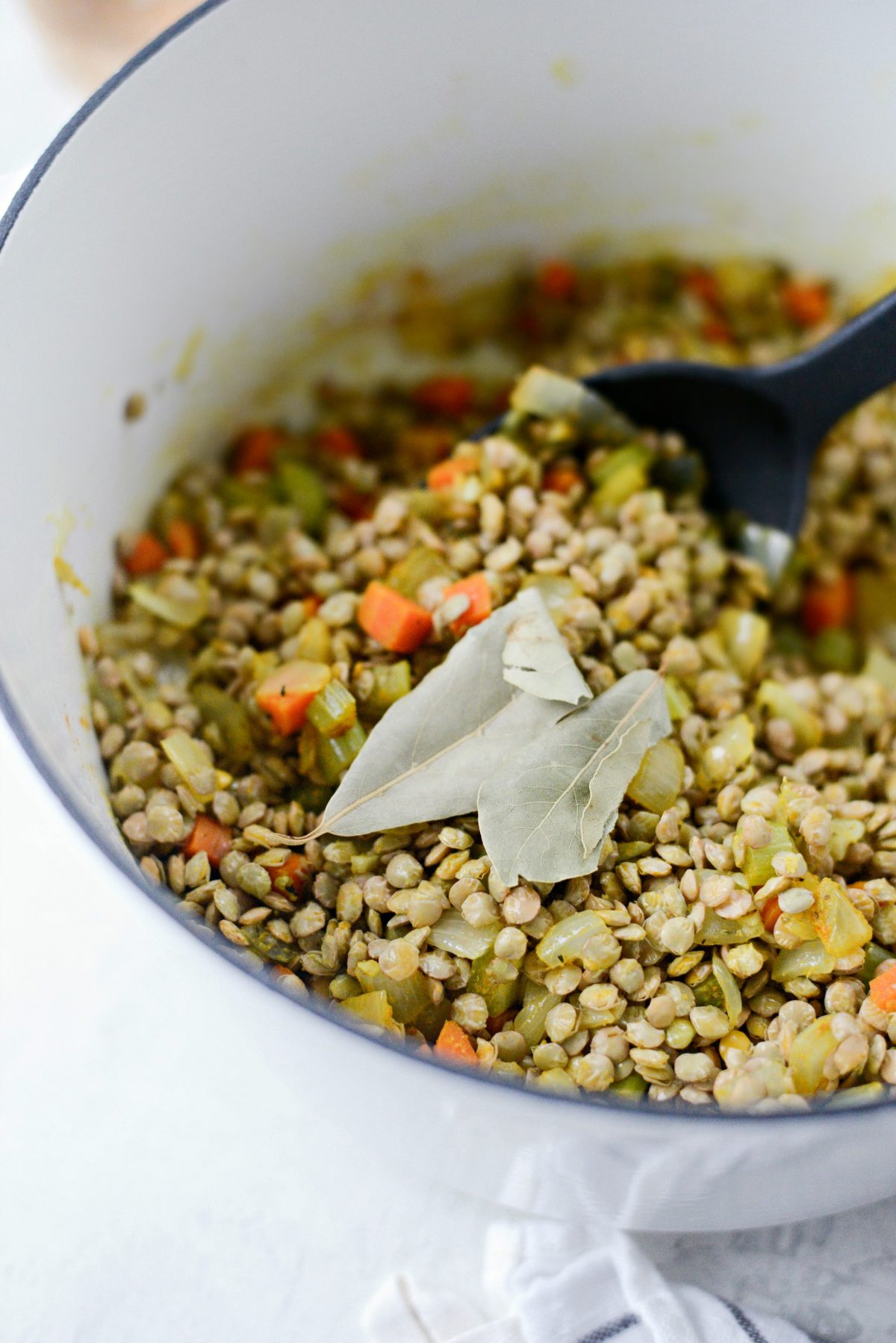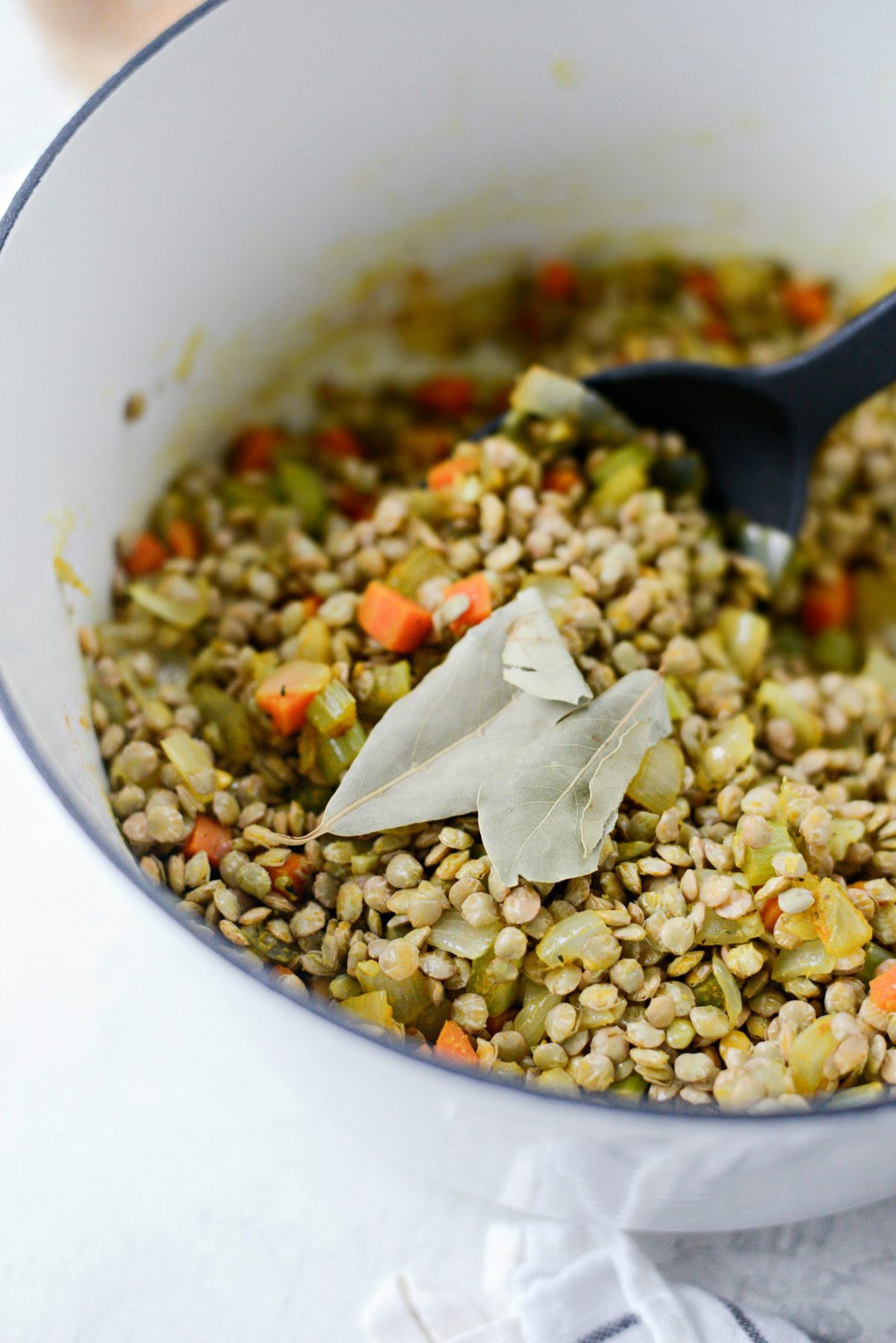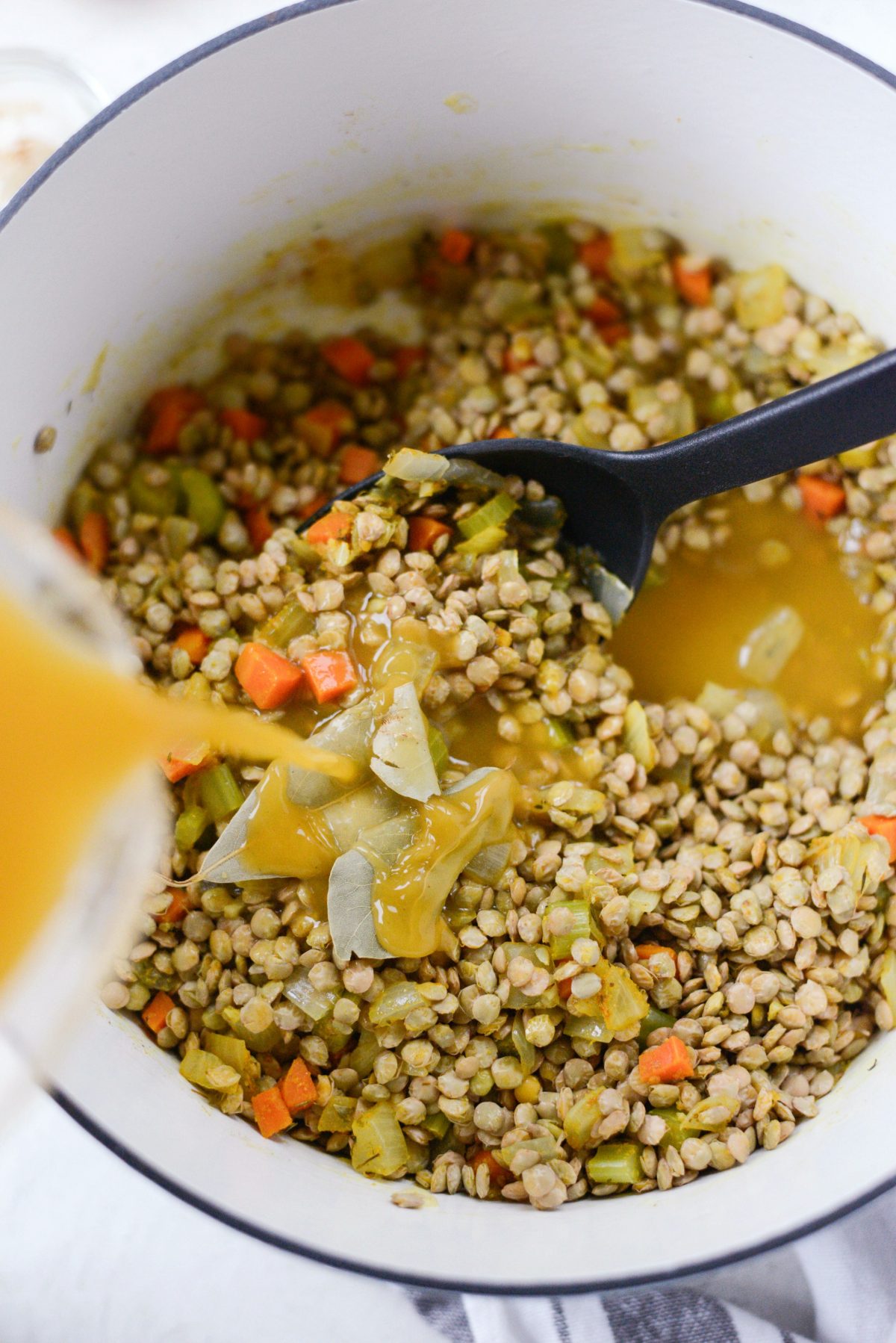 Drop in two bay leaves and pour in 8 cups of stock. If the lentils soak up too much broth while cooking you may need to add 1 to 2 more cups later on.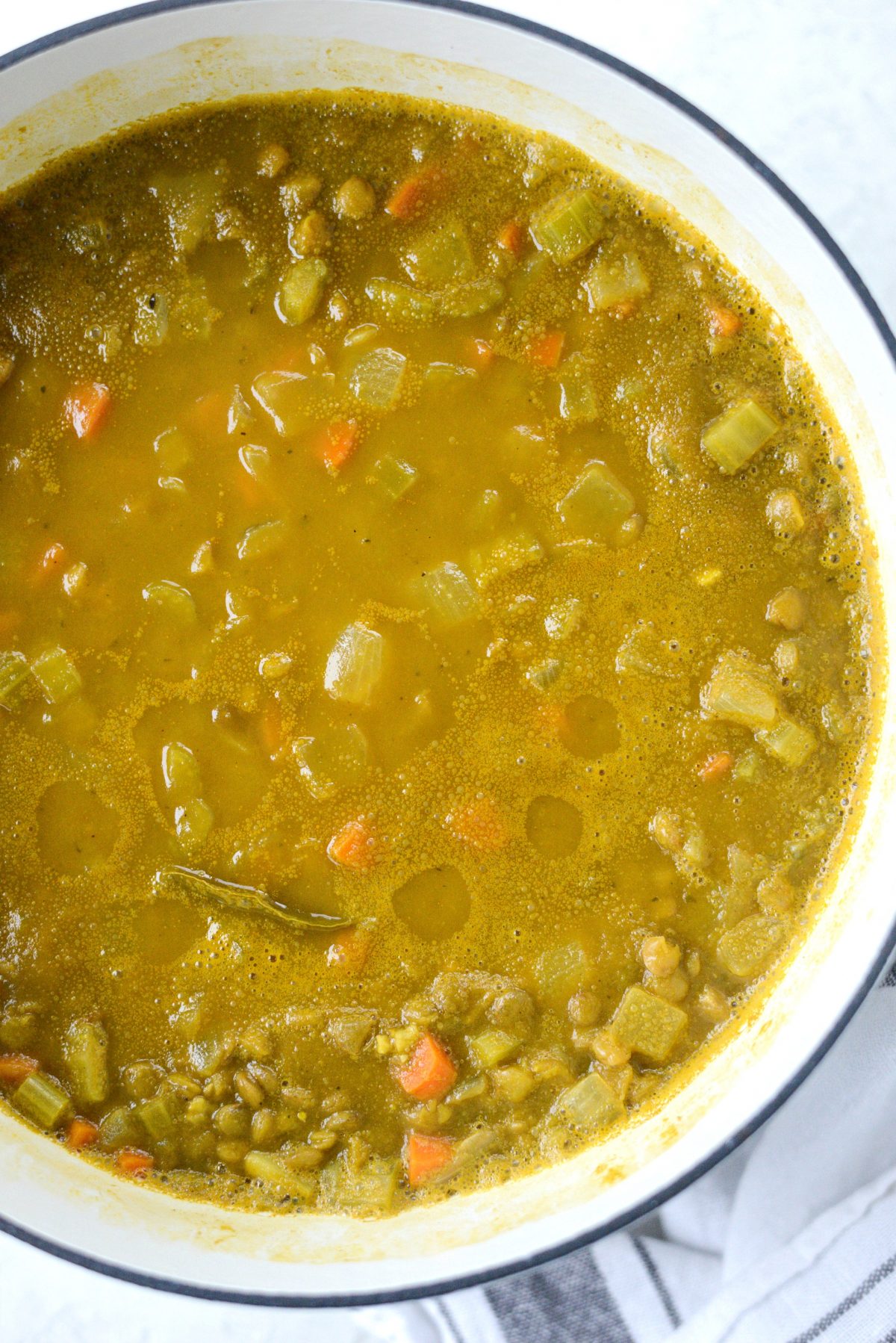 Lastly, cover the pot and bring to boil. Reduce to low and simmer for 40 to 60 minutes or until the lentils are tender. Now you can do one of two things. You can either use a stick blender and pulse it a few times until it's smooth and yet a little chunky still. OR add roughly 1/3 of the soup to a blender and puree until smooth, then adding it back to the pot.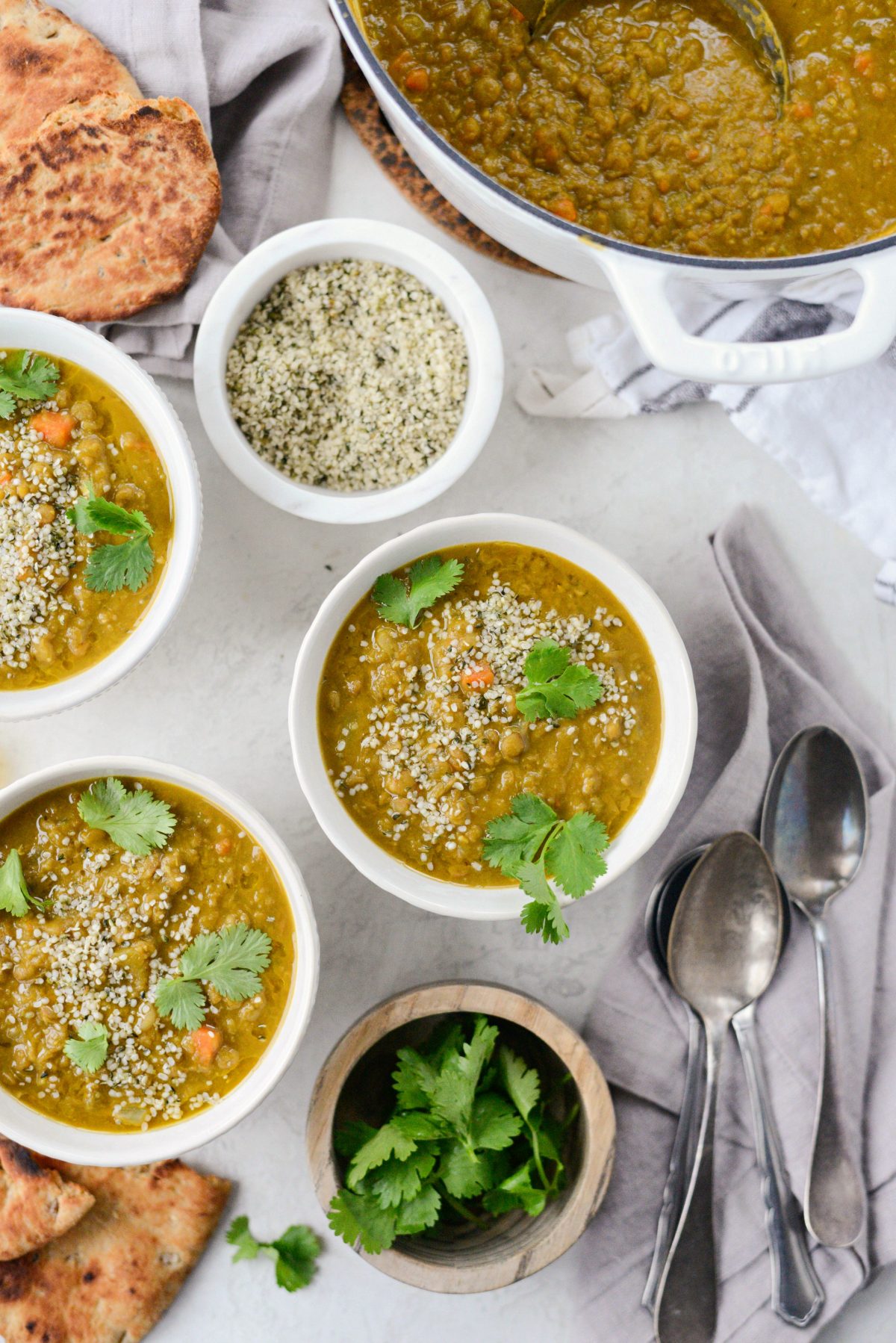 Taste and season with kosher salt and black pepper to taste before ladling this healthy golden lentil soup into bowls.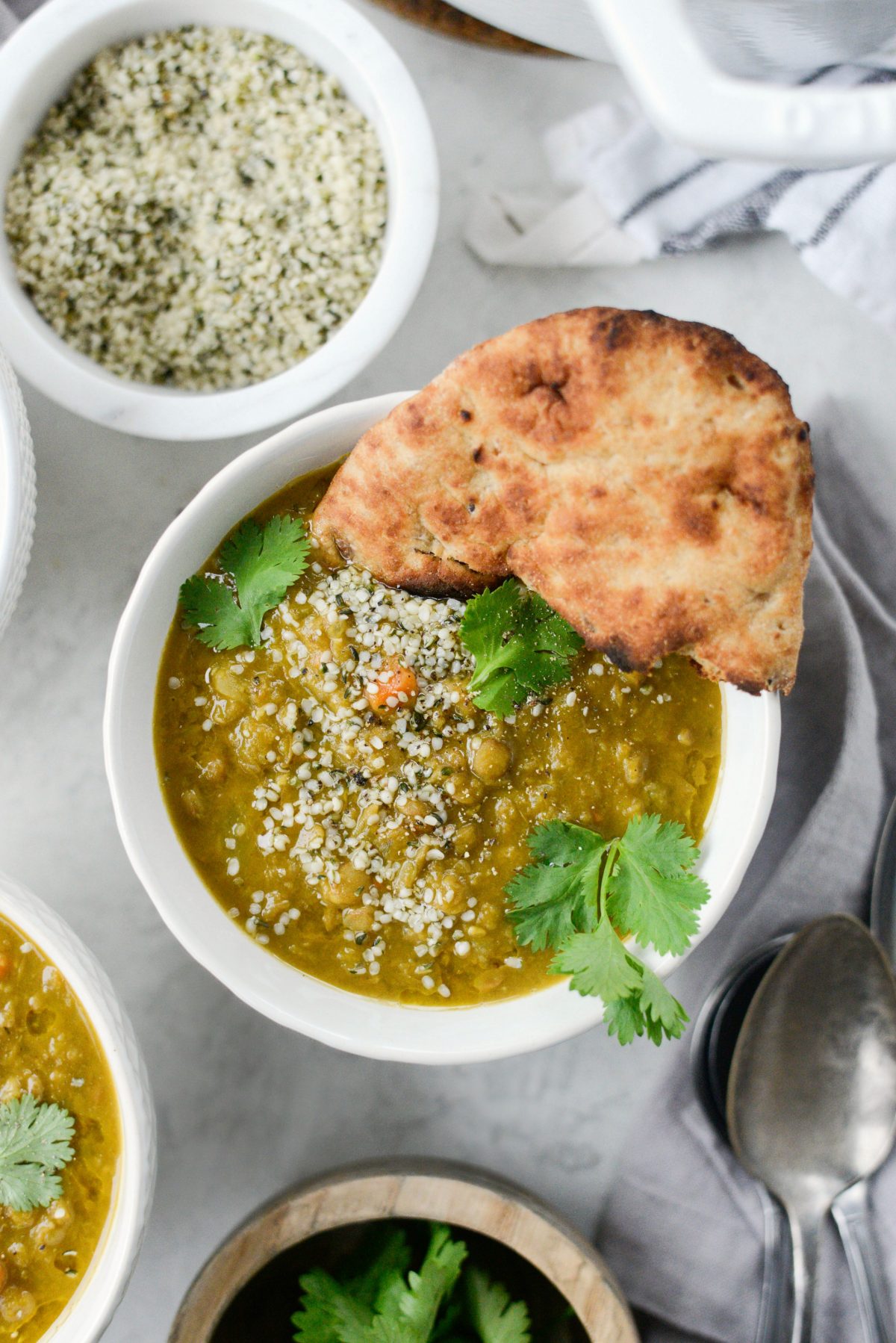 Finally, garnish with a drizzle of melted ghee, cilantro, hemp hearts and toasted whole wheat naan.
For more soup recipes Click Here!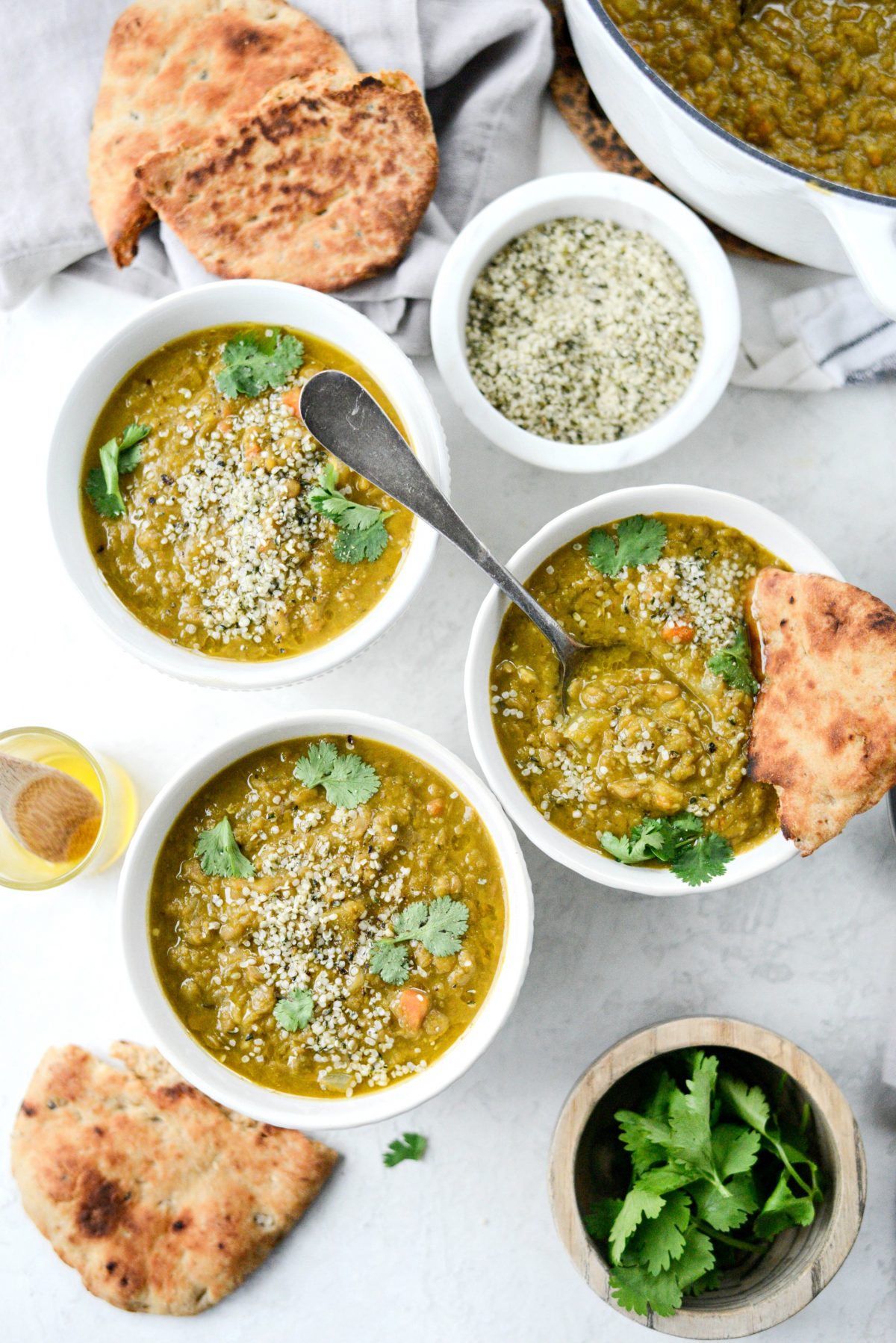 Enjoy! And if you give this Golden Lentil Soup recipe a try, let me know! Snap a photo and tag me on twitter or instagram!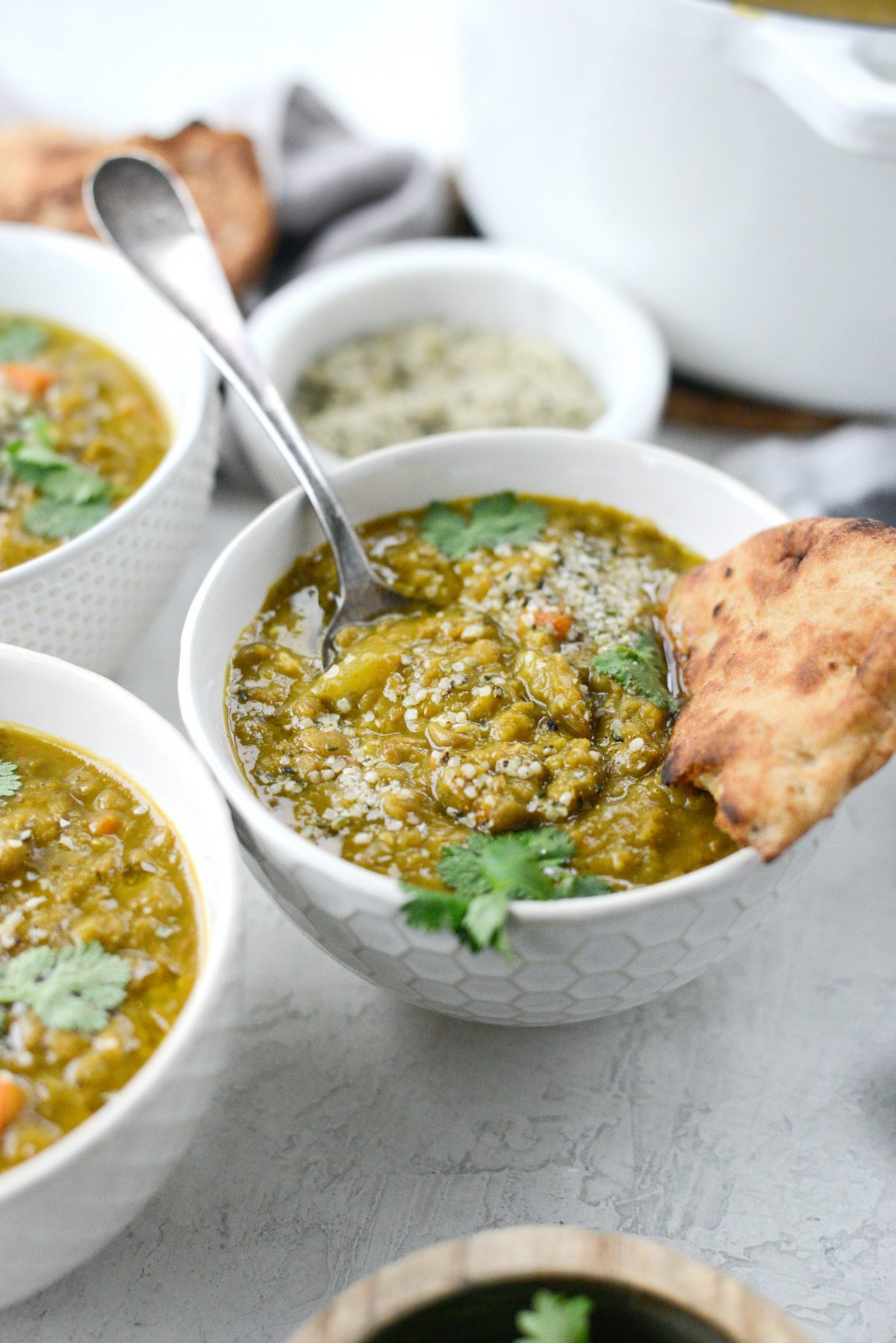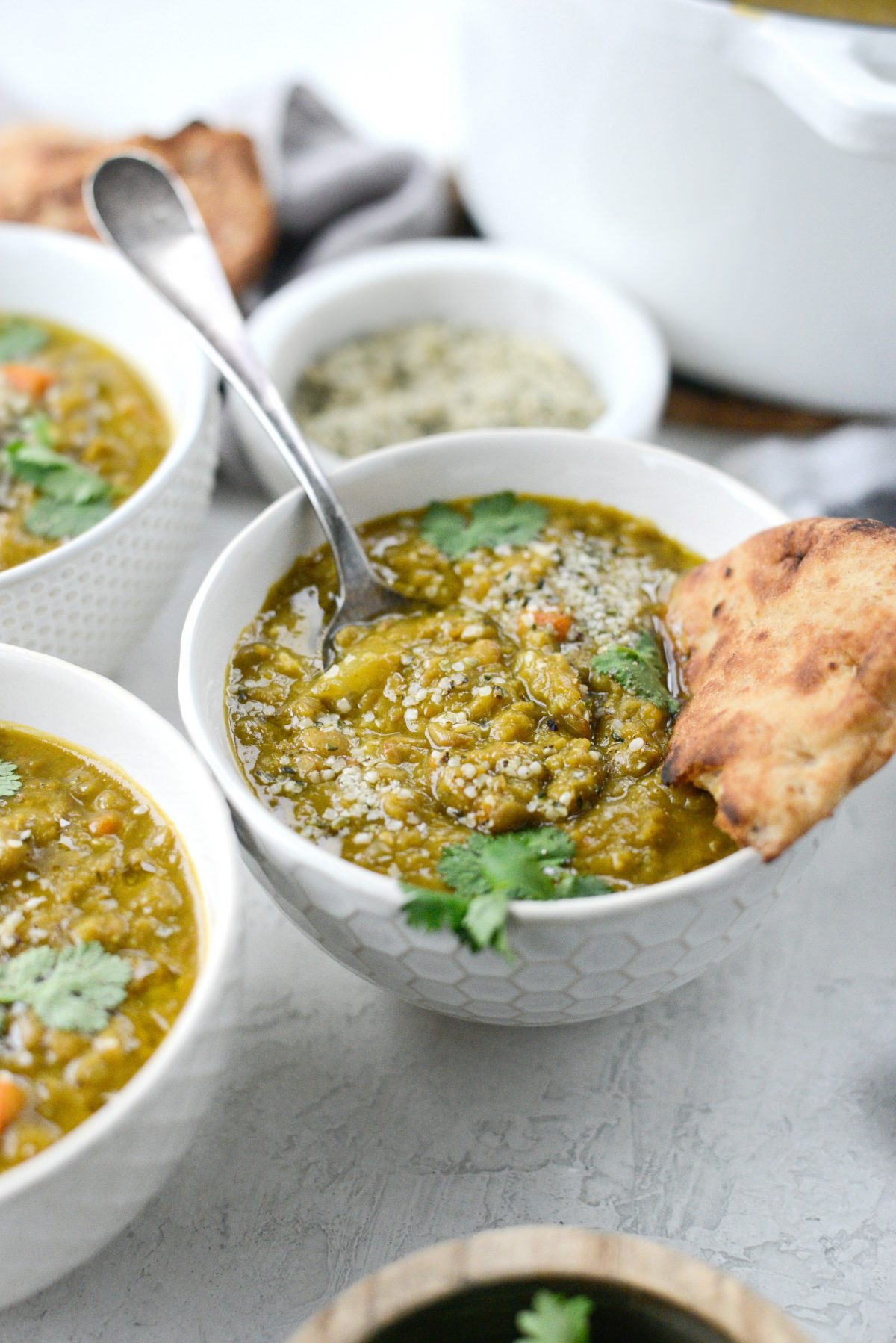 This post may contain affiliate links.
Buy the Cookbook: Simply Scratch : 120 Wholesome Homemade Recipes Made Easy Now available on Amazon »
THANK YOU in advance for your support!