Chicken Tinga is Mexican shredded chicken. A whole cut up chicken simmers in a sauce of roasted tomatoes, onions and garlic with chipotles and broth until it's falling off the bone tender. The chicken itself is smoky and mouthwatering delicious. Chicken tinga can be stuffed in tacos, nachos, enchiladas or anything where shredded chicken can be used.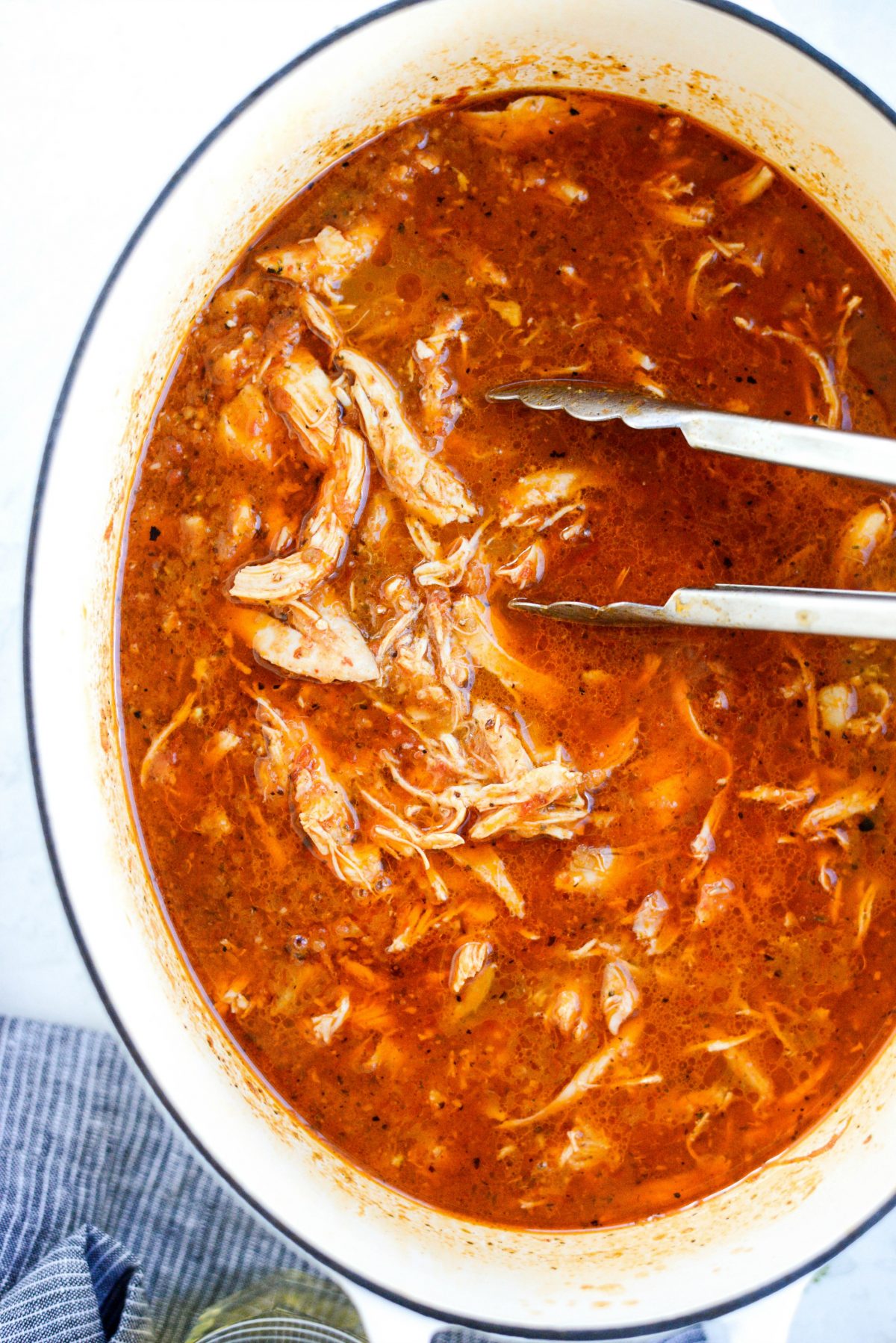 If you've stepped foot into a Mexican restaurant and have ordered anything that is stuffed or topped with shredded chicken, there's a good chance that saucy and flavorful chicken was indeed chicken tinga.
So what actually is chicken tinga?
Well, only the most amazingly delicious slow cooked chicken. More technically, it's a Mexican chicken dish in which chicken slowly cooks in a sauce of roasted tomatoes, onions and garlic, chipotles (in adobo), spices and broth. And it's so easy.
To Make This Chicken Tinga Recipe You Will Need:
8 medium to large roma tomatoes
1 medium yellow onion
8 cloves of (unpeeled) garlic
2 tablespoons olive oil
kosher salt and black pepper
2 chipotle peppers in adobo sauce
2 teaspoons Mexicali seasoning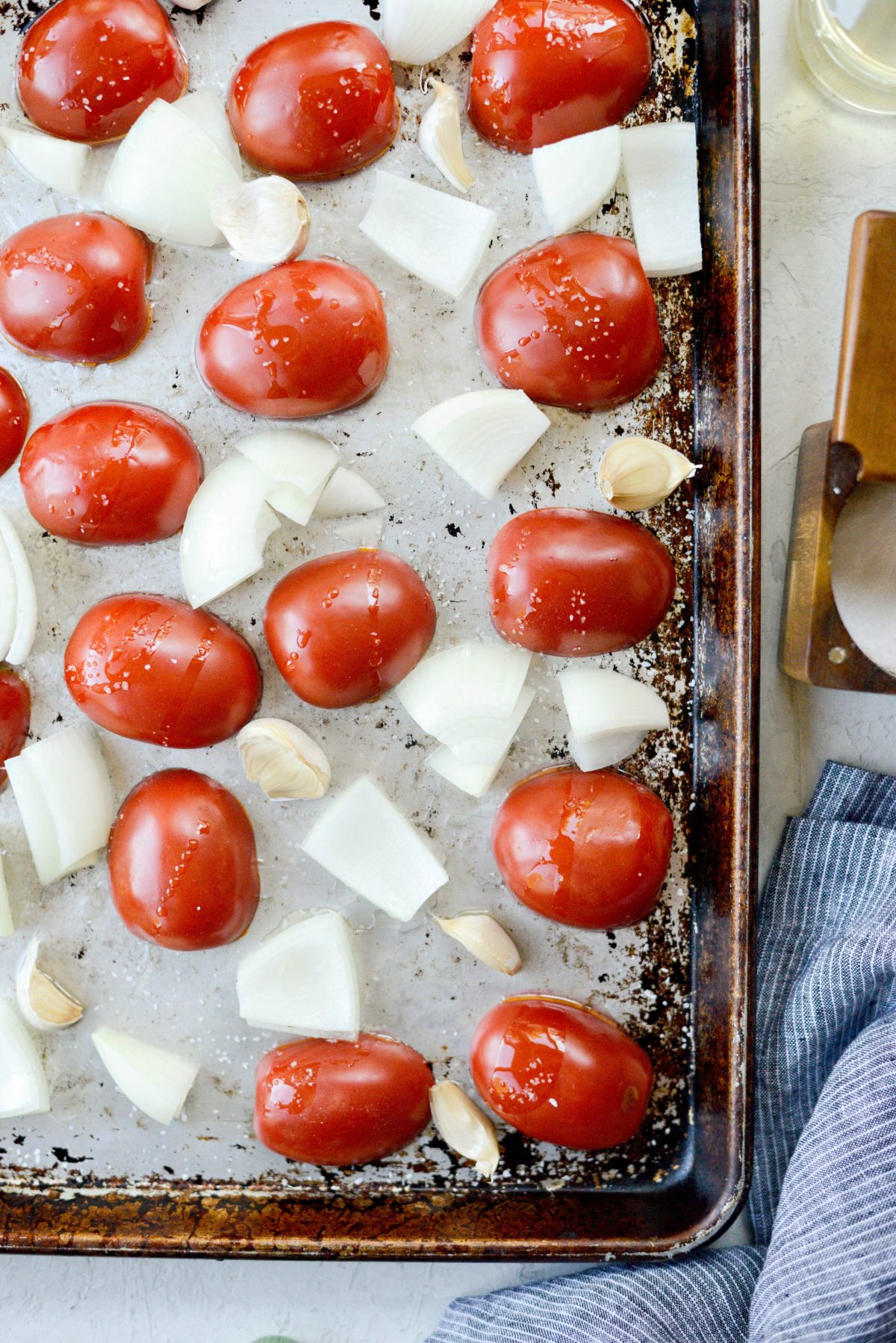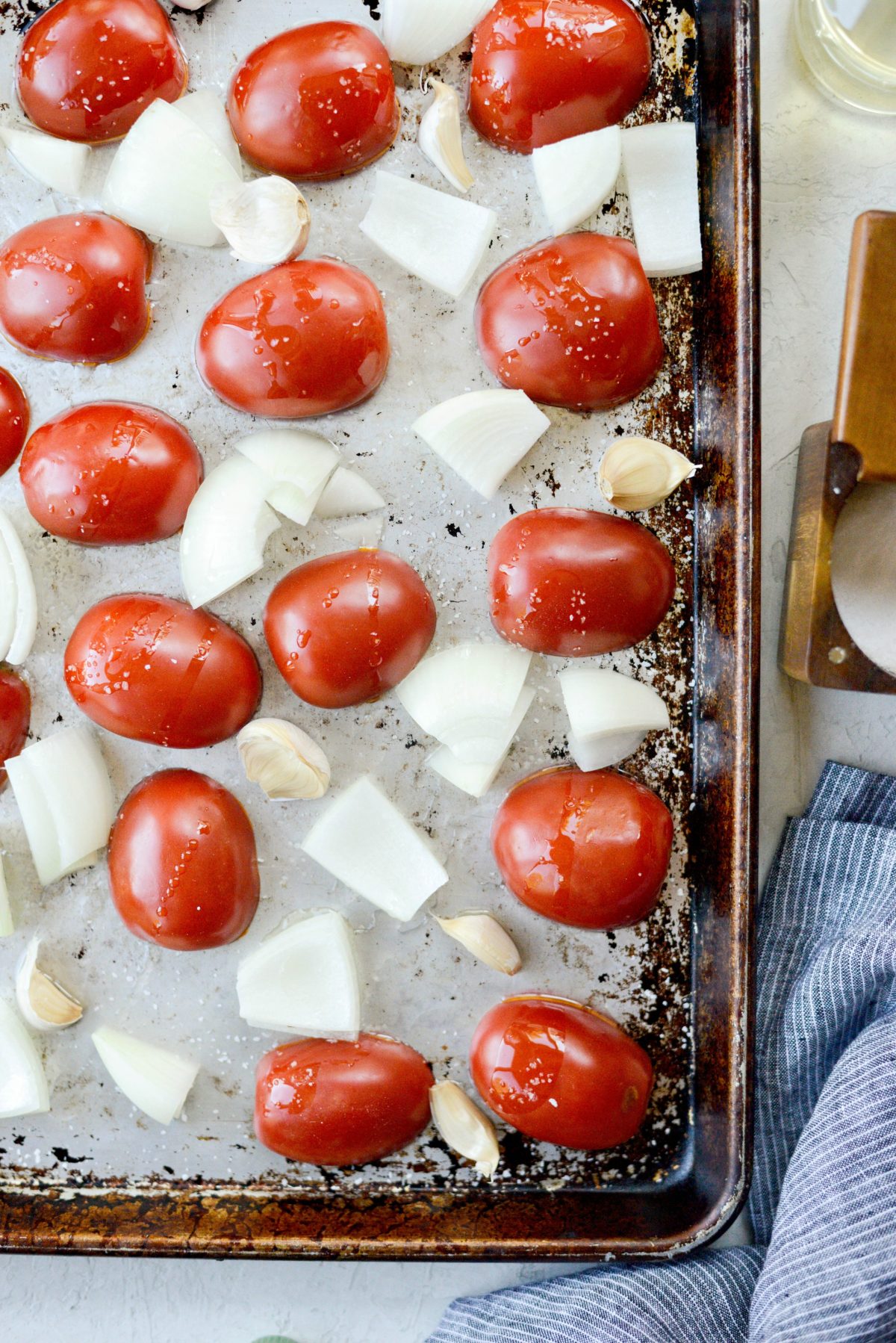 To start, move the oven rack to the highest position in your oven and preheat your broiler to high. Wash and pat dry the tomatoes before cutting them in half. Place the tomatoes cut-side-down onto a large, rimmed, metal baking sheet.
Add the chopped onion along with the garlic cloves (skin on) and drizzle with olive oil. Sprinkle with a few pinches of kosher salt before sliding the pan underneath the broiler. Broil for 6 to 8 minutes or until the skin on the tomatoes shrivels, blackens and the onions and garlic have browned a bit.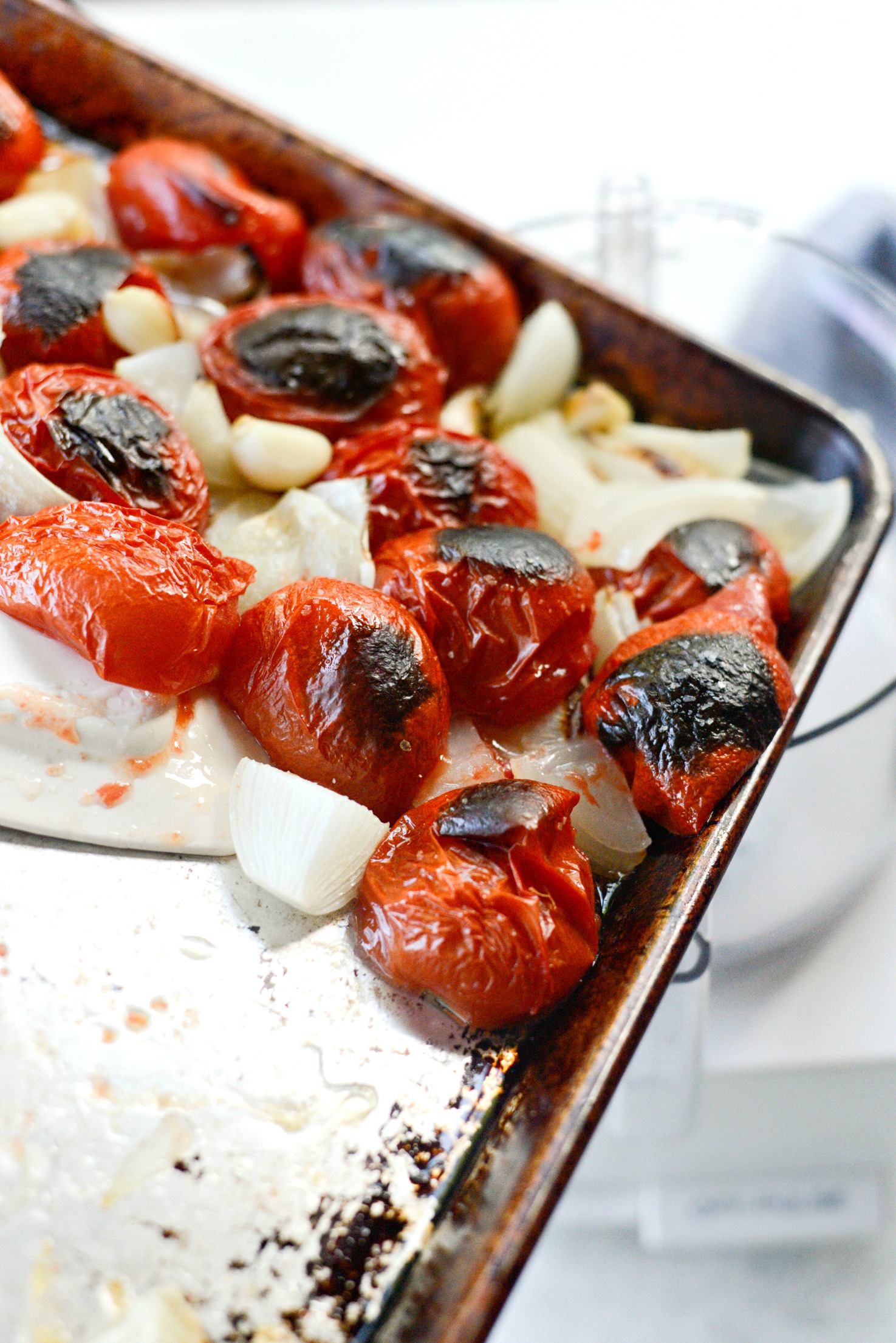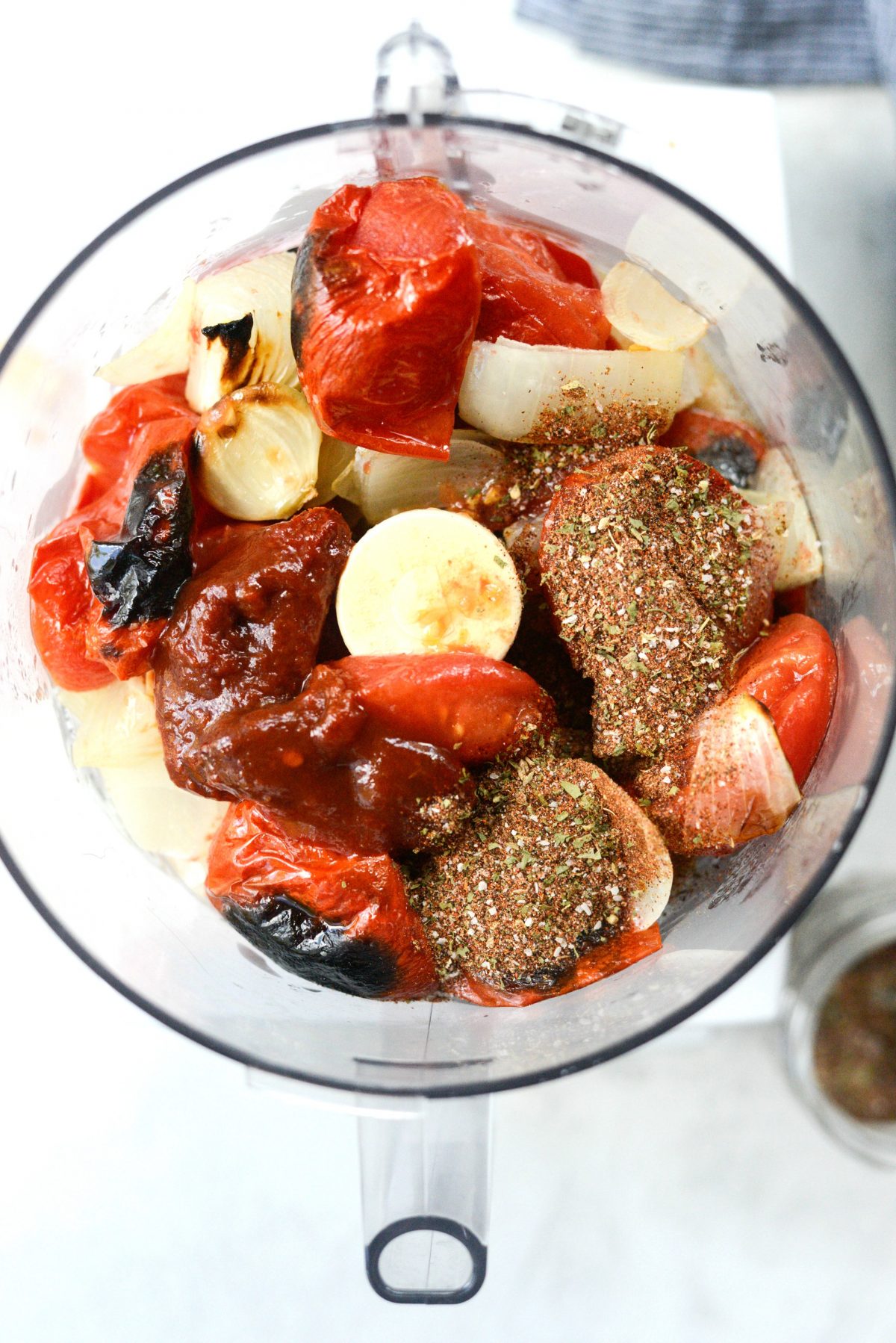 Allow the tomatoes, onions and garlic to cool for a few minutes. Once the garlic is safe to handle, peel and add it to the bowl of your food processor along with the tomatoes, onions, any juices that accumulated in the pan and 2 chipotle peppers and 2 teaspoons Mexicali seasoning.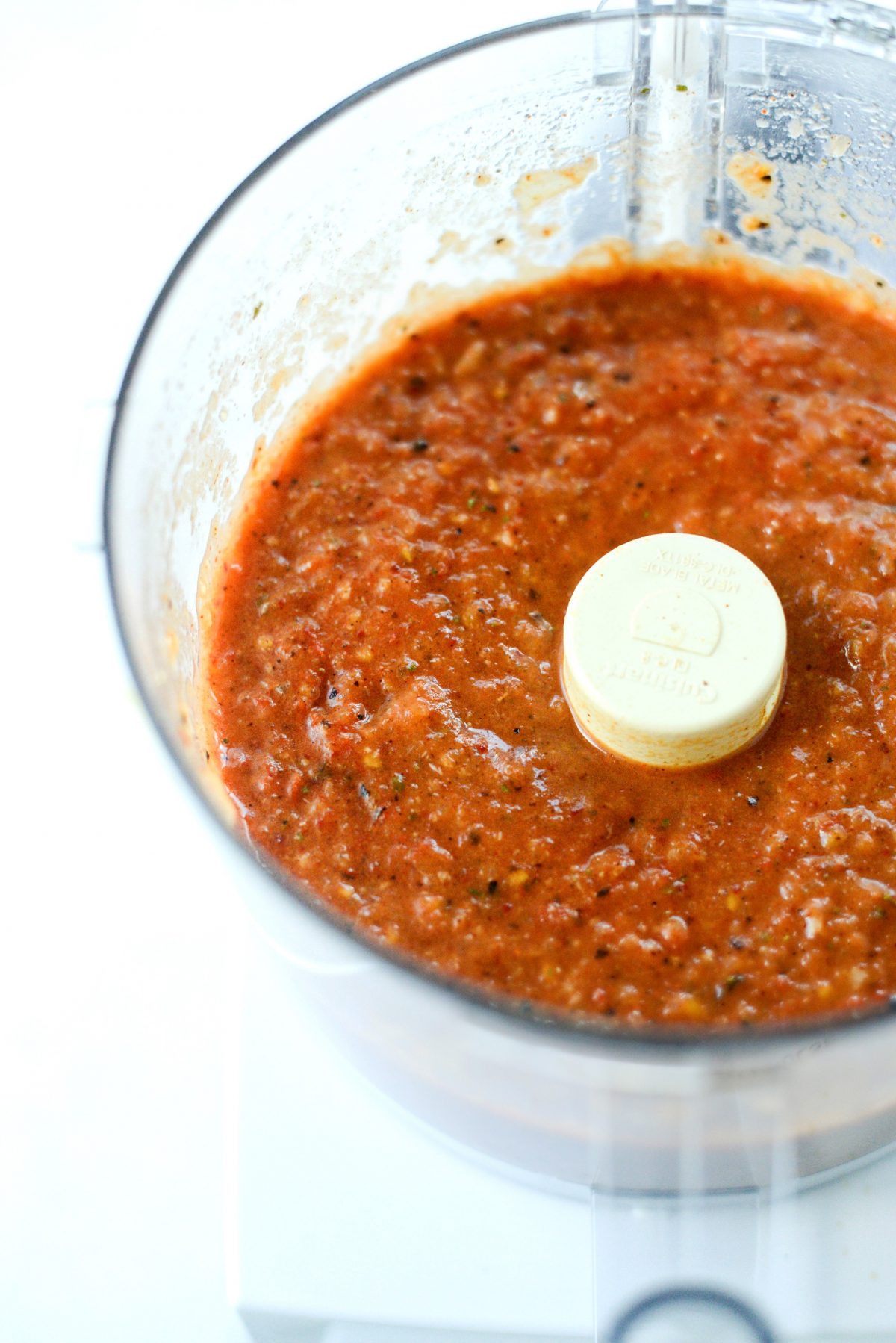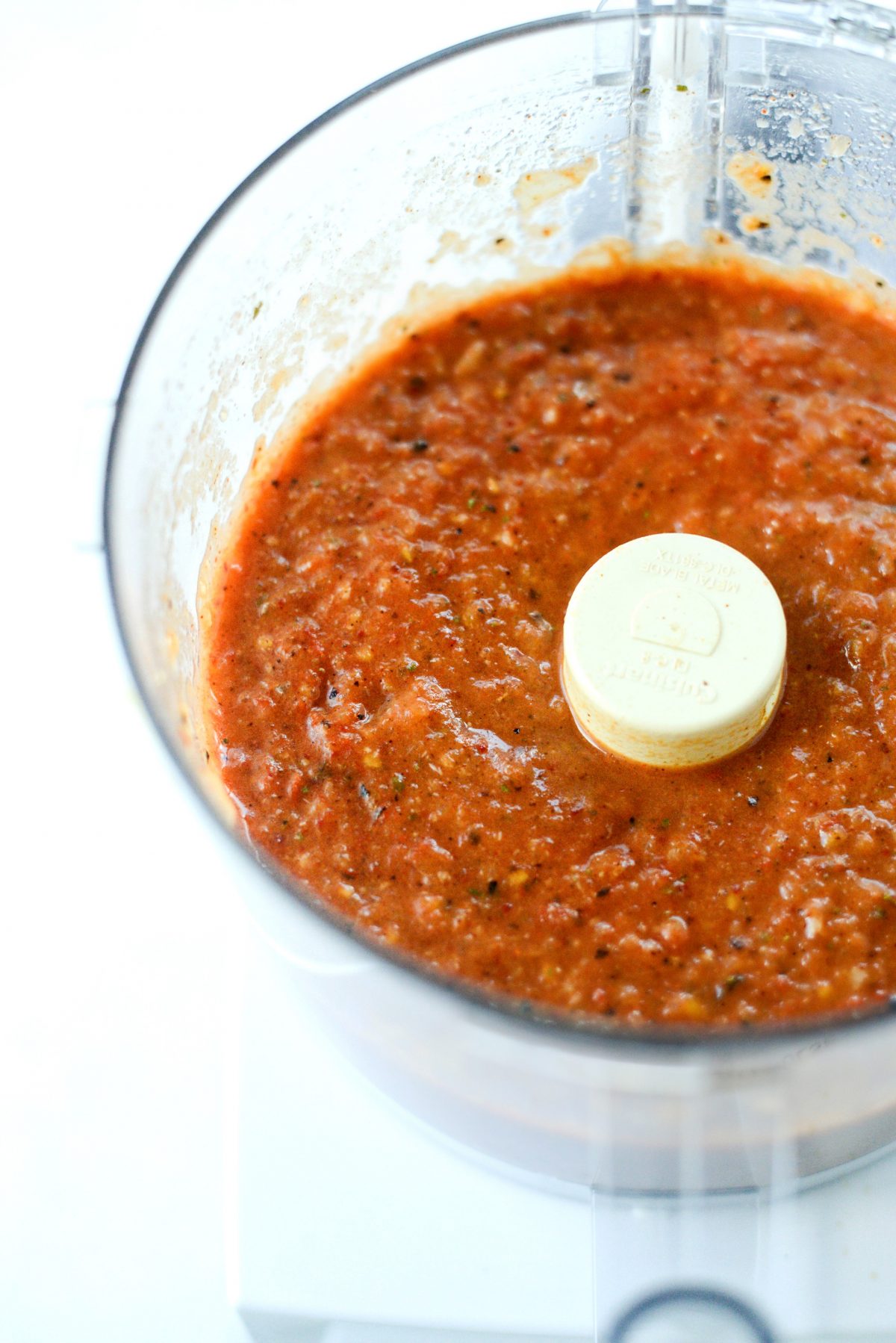 Next, puree everything until it resembles a smooth salsa. Then set aside.
Heat 2 tablespoons of olive oil in a large, dutch oven over high heat. Meanwhile, season the cut up chicken pieces generously with kosher salt and pepper.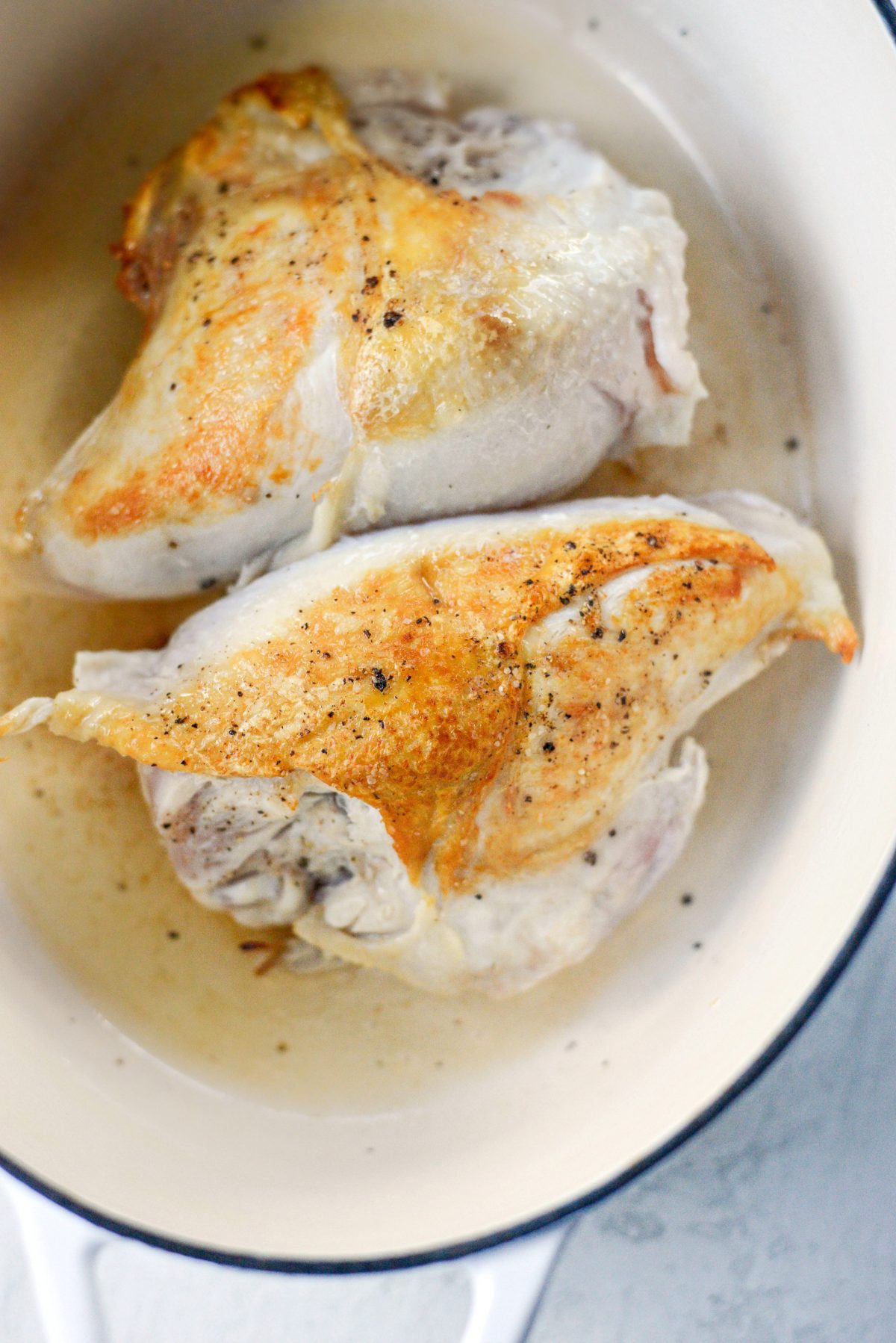 Once the pot is hot, work in batches of two, searing the chicken on both sides until golden brown. Transfer the chicken to a clean plate and repeat with remaining chicken pieces.
Once the chicken has been seared. Pour 2 cups of low-sodium chicken broth into the hot dutch oven. Use a wooden spoon to scrape any brown bits off of the bottom.
That's where the flavor is.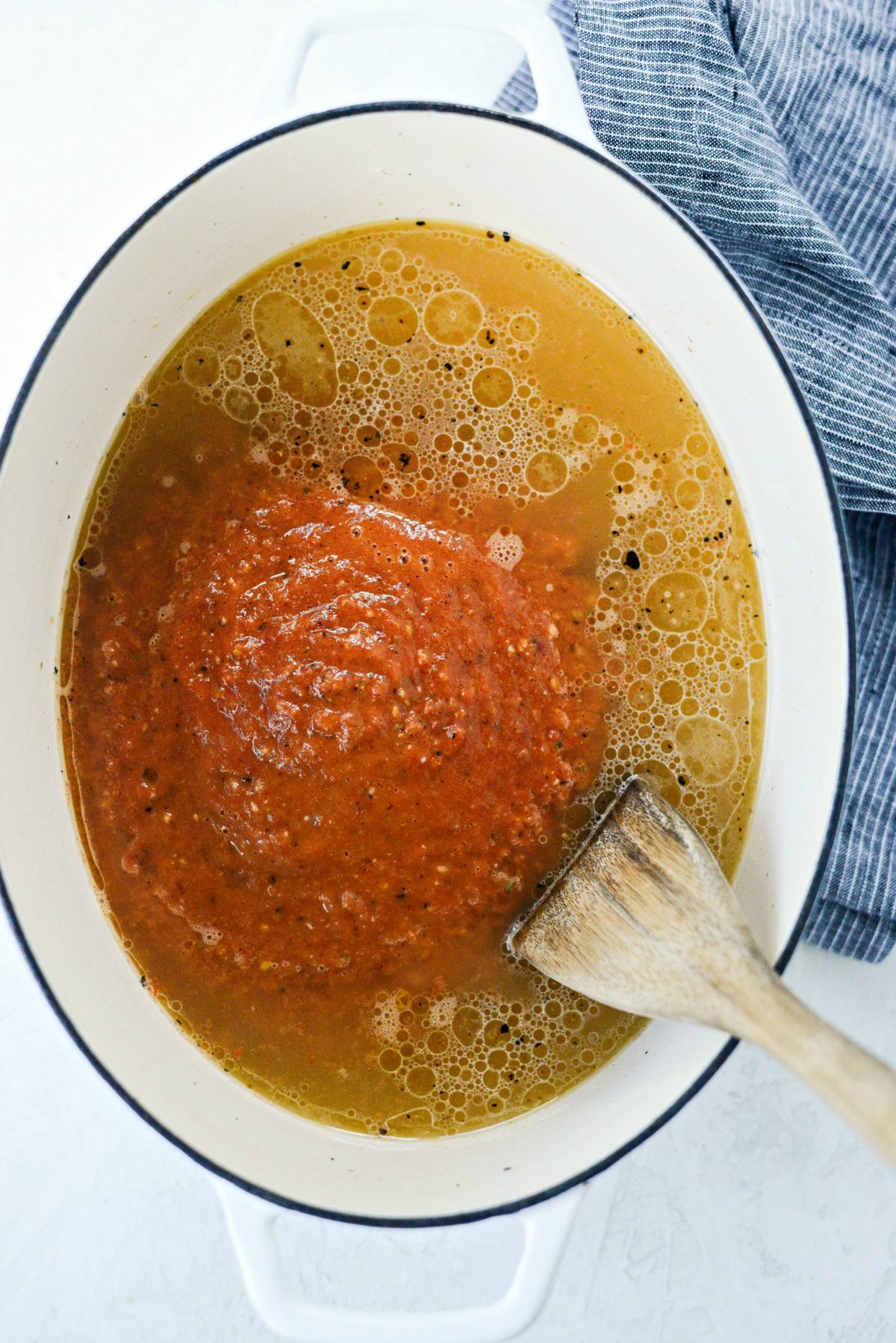 Then add in the roasted tomato/chipotle mixture and stir until combined.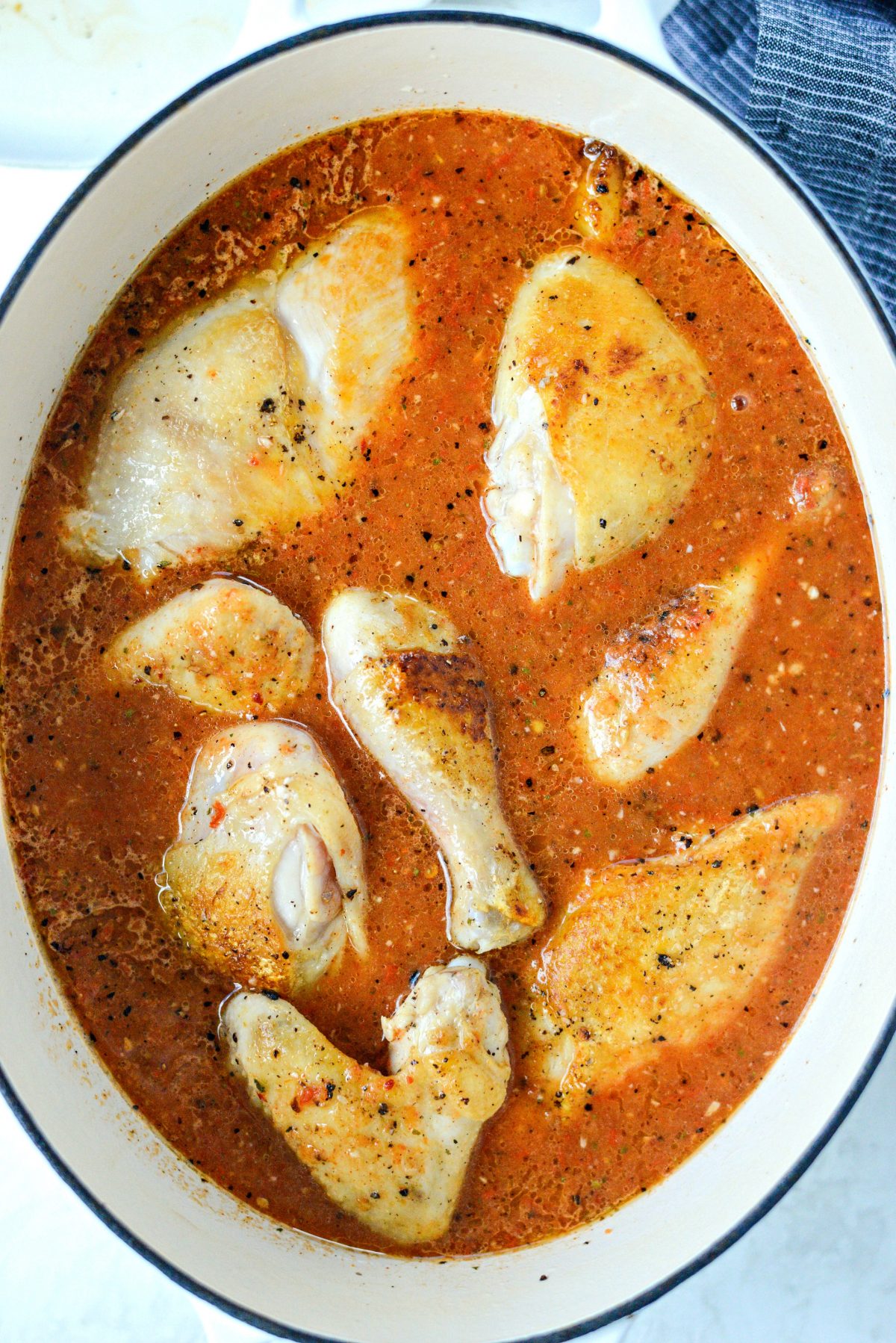 Next nestle the chicken pieces into the liquids and bring to a simmer.
Cover and cook on low for 2 hours.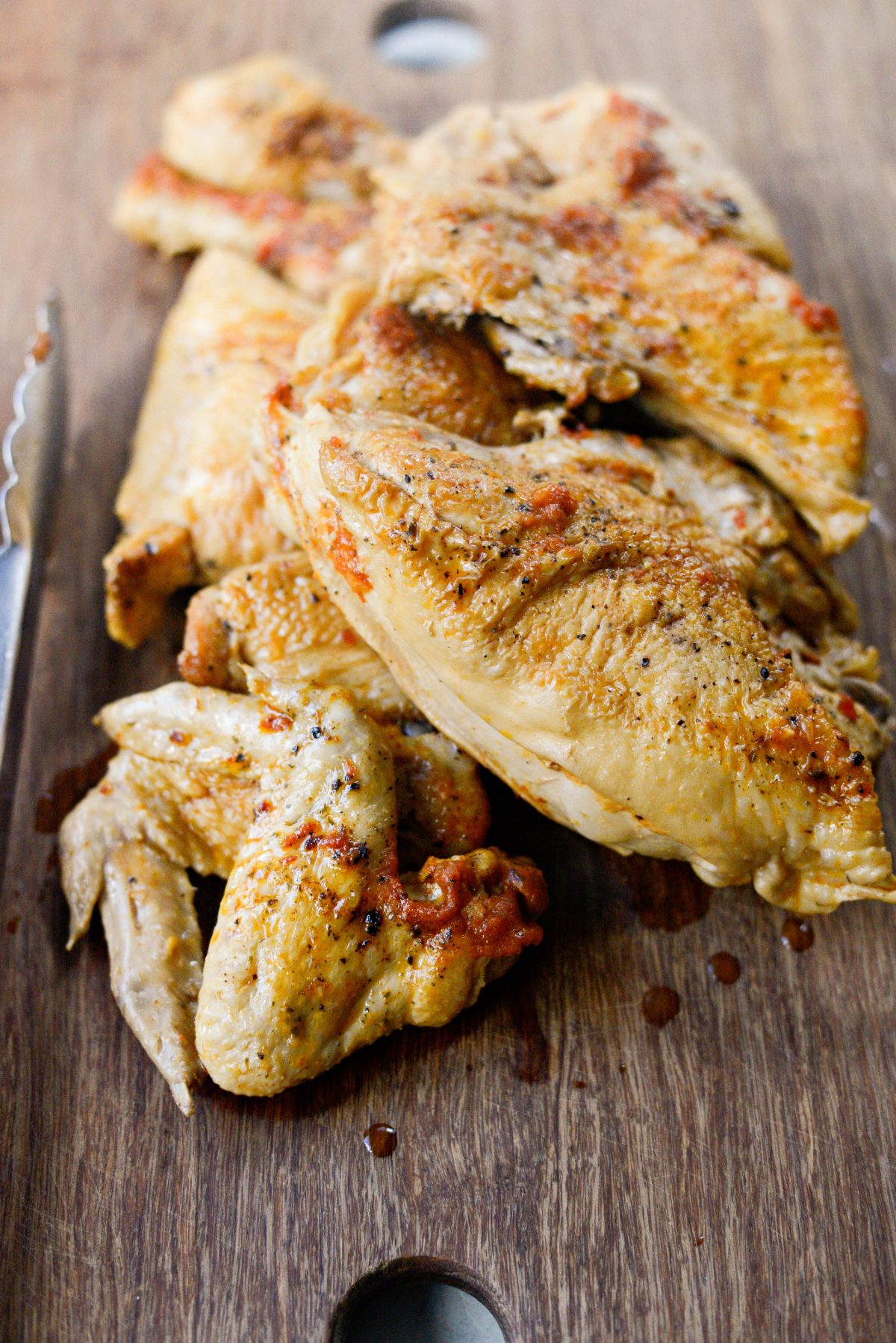 Once the chicken has cooked, use tongs to transfer it to a clean cutting board.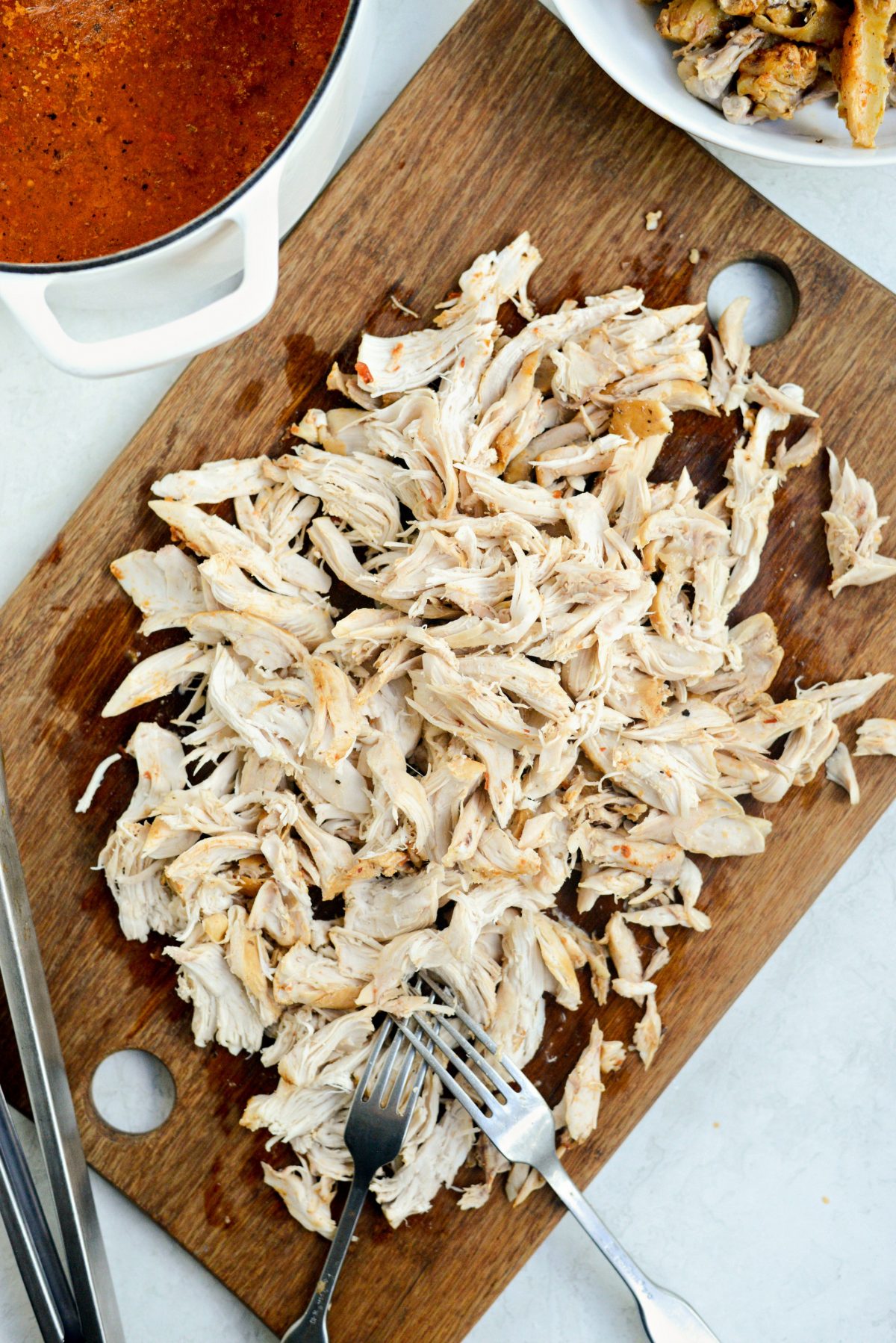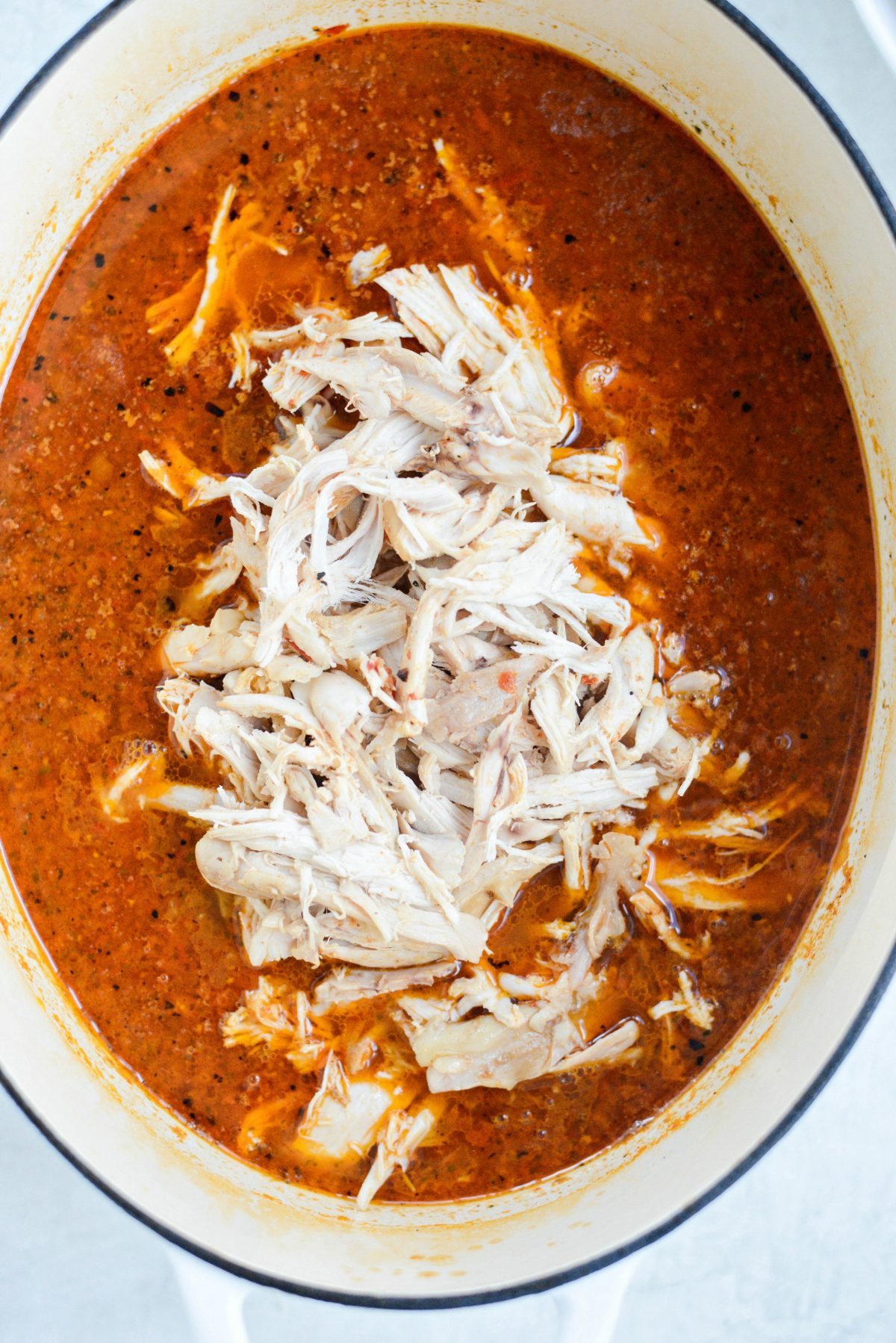 When the chicken is safe to handle, remove and discard the chicken skin and use forks (or your fingers) to pick and shred the chicken. Next add all the shredded chicken back in to the pot with the cooking liquids.
Keep warm until ready to serve.
That's it. SO easy and you get the benefit from the mouthwatering aroma and endless ways in which you can use this chicken.
We loved it in tacos and on nachos. Next we'll try the chicken tinga stuffed into enchiladas and/or in burritos.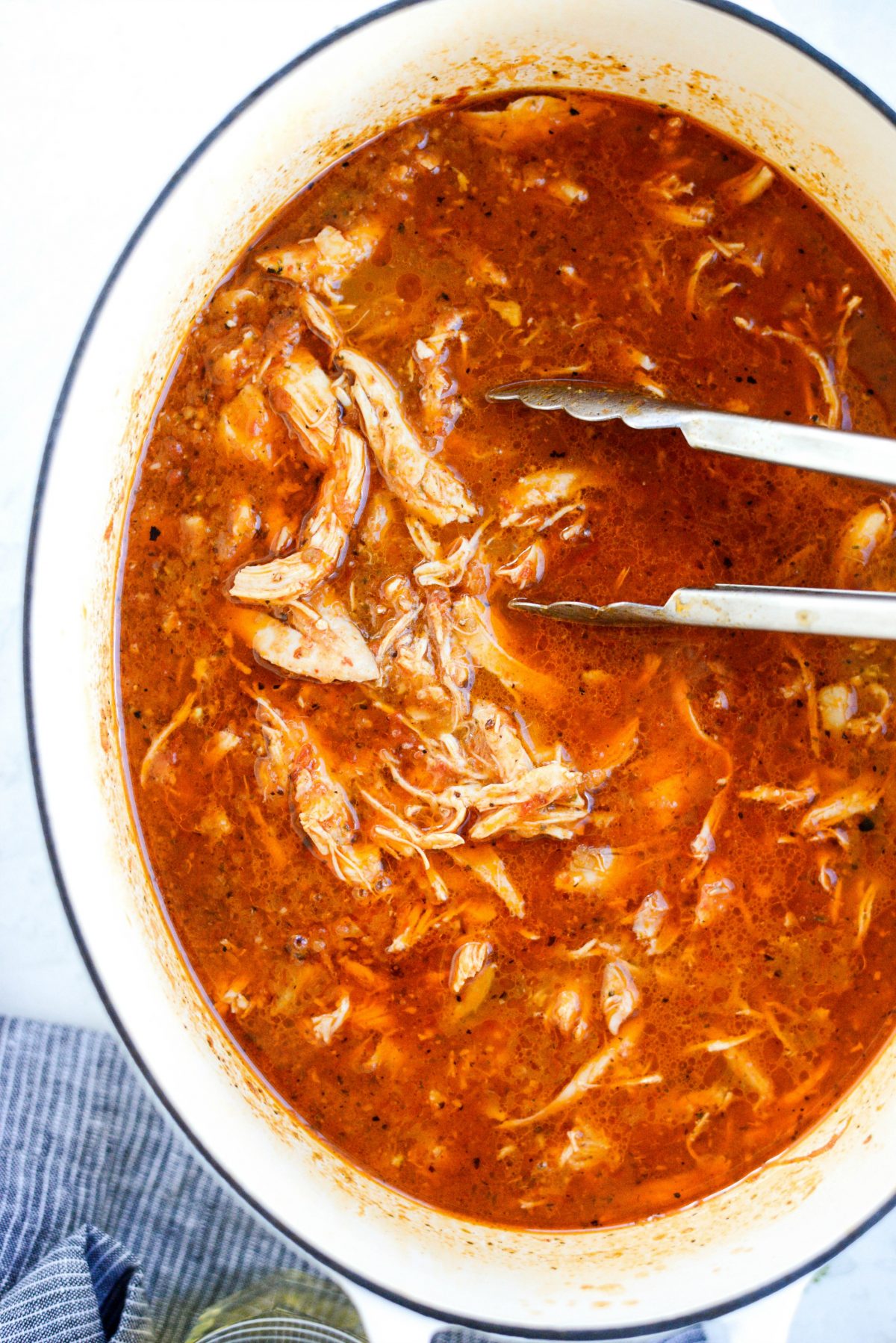 Enjoy! And if you give this Chicken Tinga recipe a try, let me know! Snap a photo and tag me on twitter or instagram!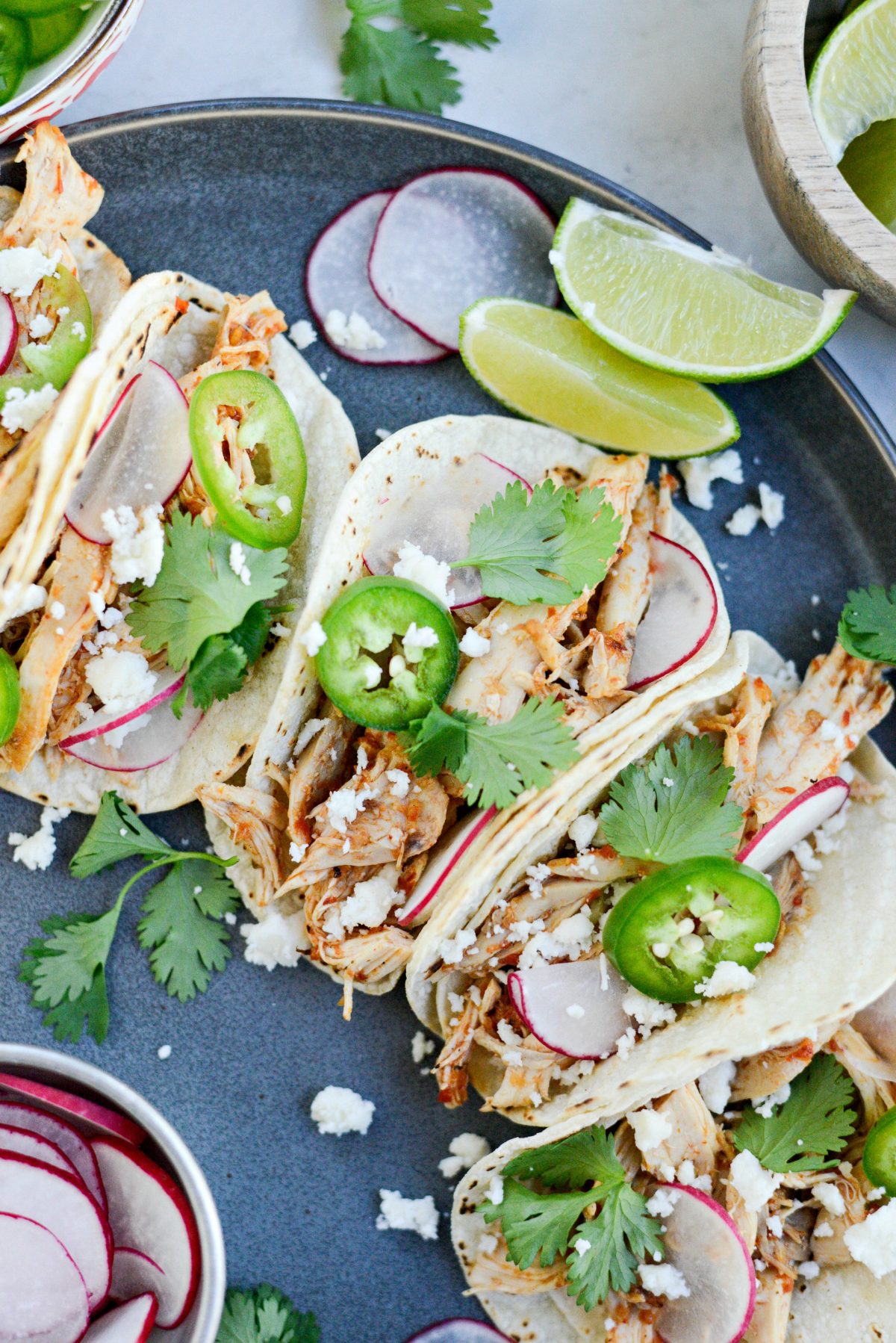 This post may contain affiliate links.
Buy the Cookbook: Simply Scratch : 120 Wholesome Homemade Recipes Made Easy Now available on Amazon »
THANK YOU in advance for your support!