These Homemade Key Lime Pie Bars have a brown butter graham cracker crust and a creamy, velvety smooth filling that's bursting with key lime flavor. This is one of the easiest desserts ever, serving 9 to 16 in about 45 minutes!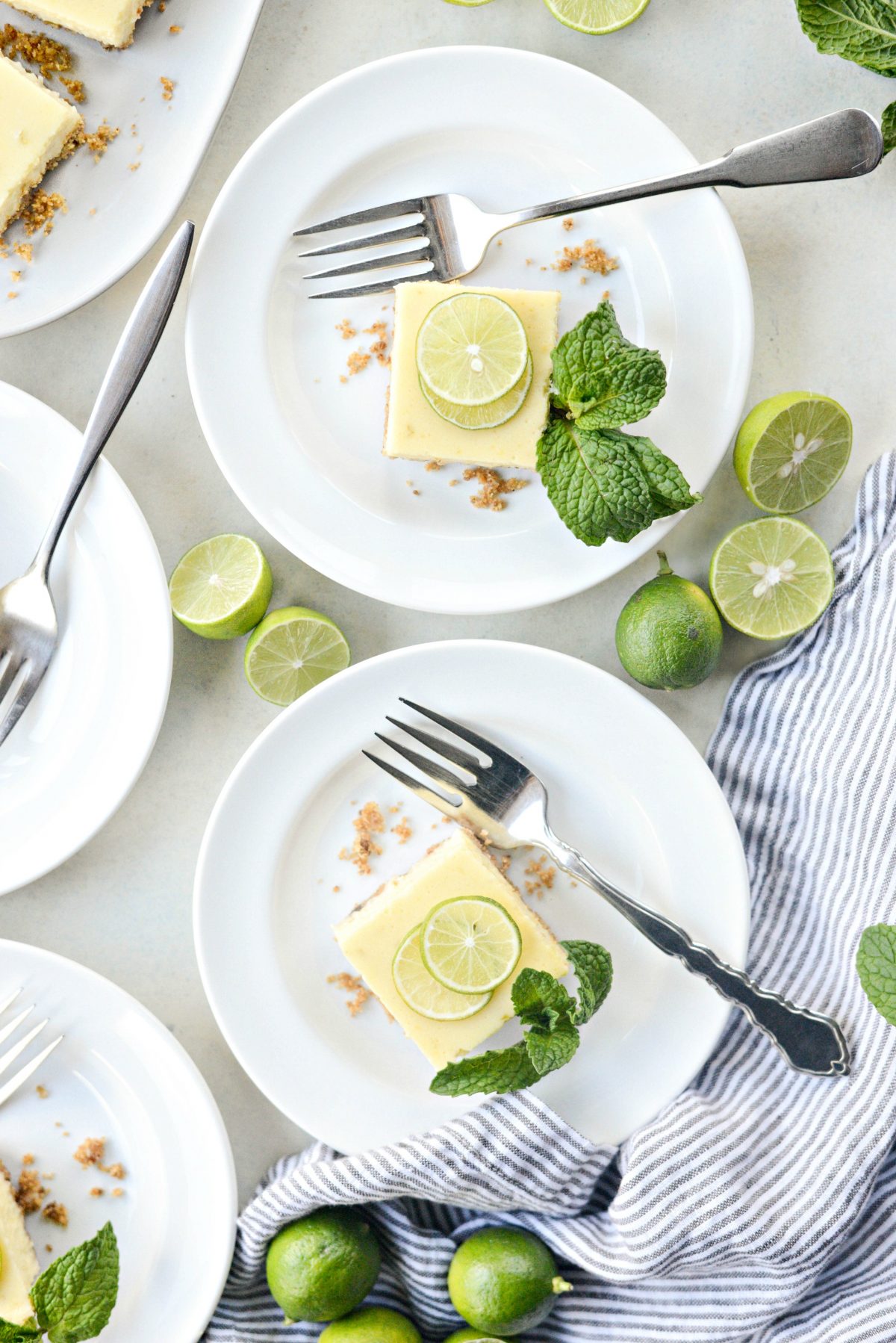 Anyone who knows me is well aware my love for citrusy desserts. It doesn't matter if it's lemon or lime, grapefruit or clementine. If I find myself having to choose between a fudgy brownie or something citrus, I will gladly kick chocolate off to the side for the zip of citrus every single time. Because citrus > chocolate.
I'm pretty sure this lemon lime cake was the point of no return for me. And it doesn't just stop at food. My soaps in every bathroom are some form of citrus smell, like lemongrass or grapefruit. Even my linen spray. The bright clean smell is a happy one.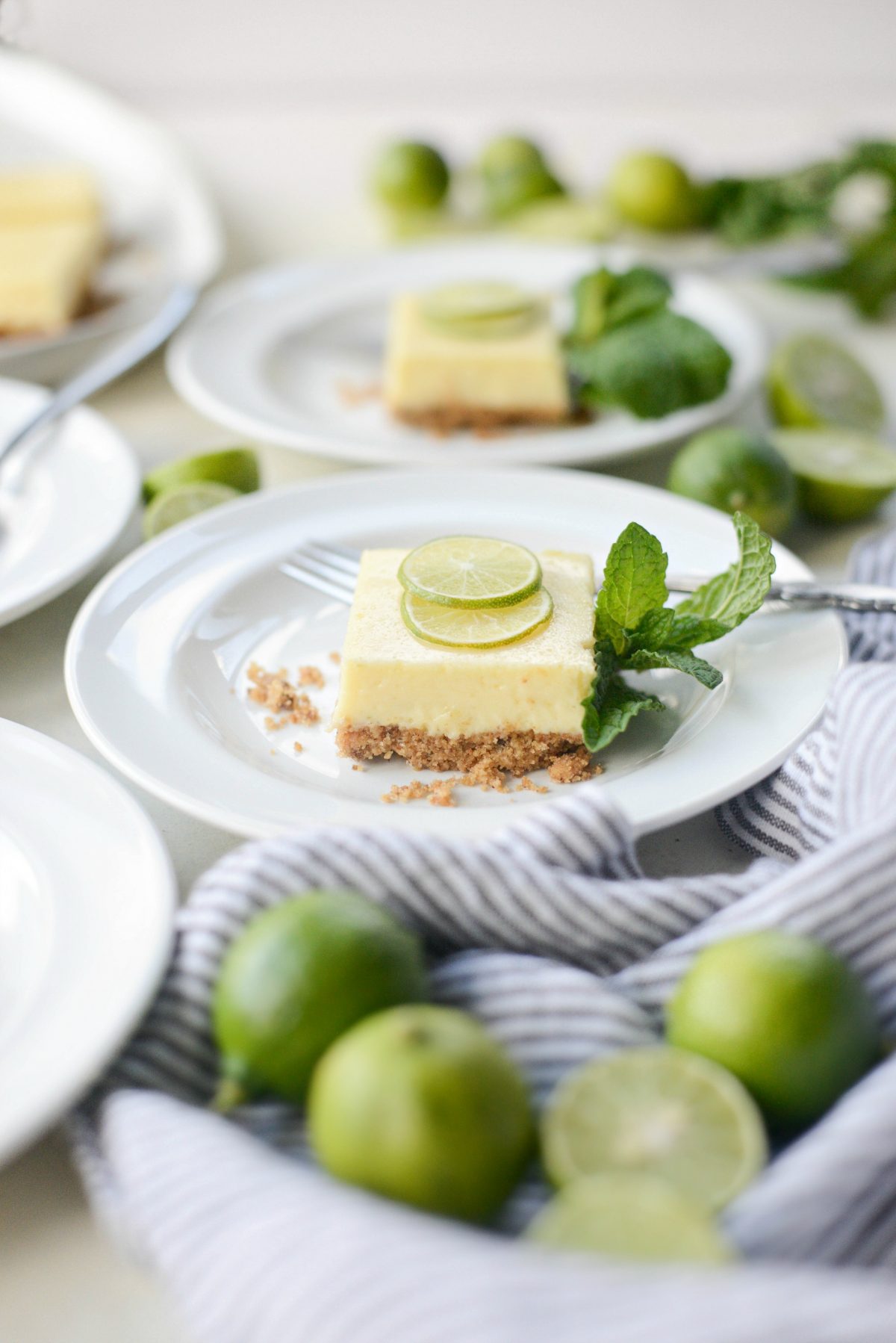 Speaking of happy—> these homemade key lime pie bars are amazing and a citrusy punch to your tastebuds that melts into a nutty, brown butter graham cracker crust. The perfect treat for spring time. Who knows, maybe these will be your point of no return?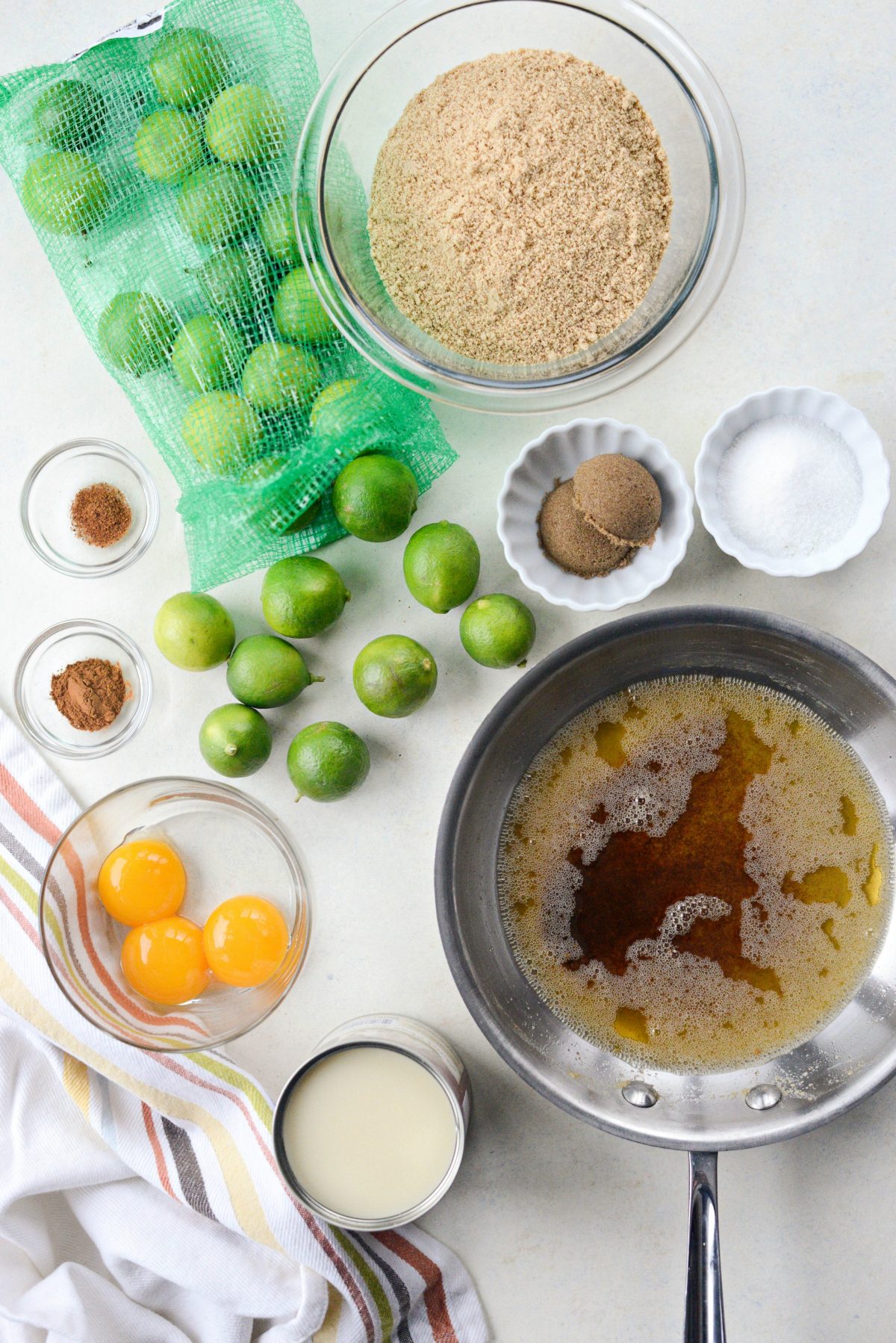 To Make These Key Lime Pie Bars You Will Need:
key limes
egg yolks
sweetened condensed milk
graham cracker (crumbs)
granulated sugar
dark brown sugar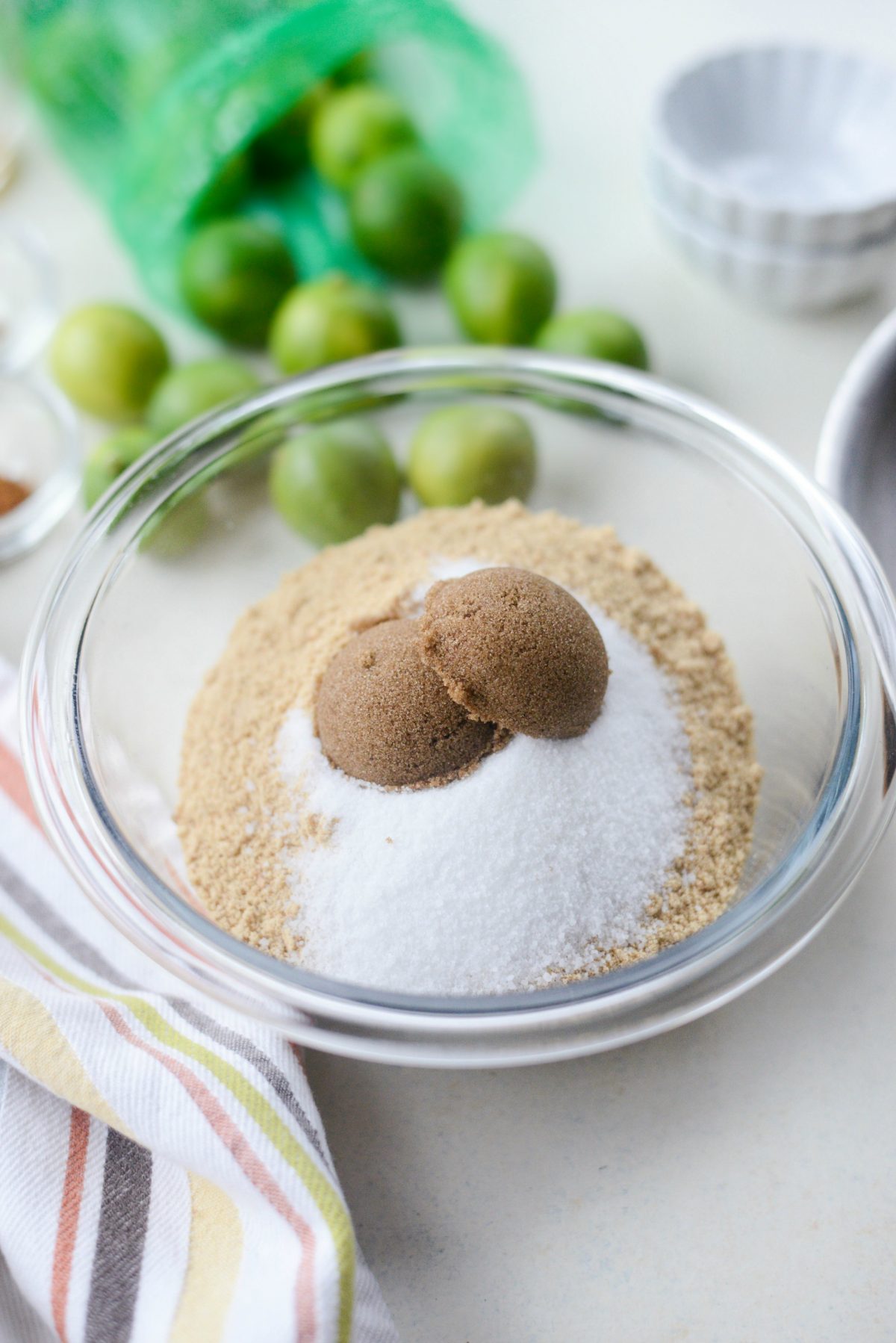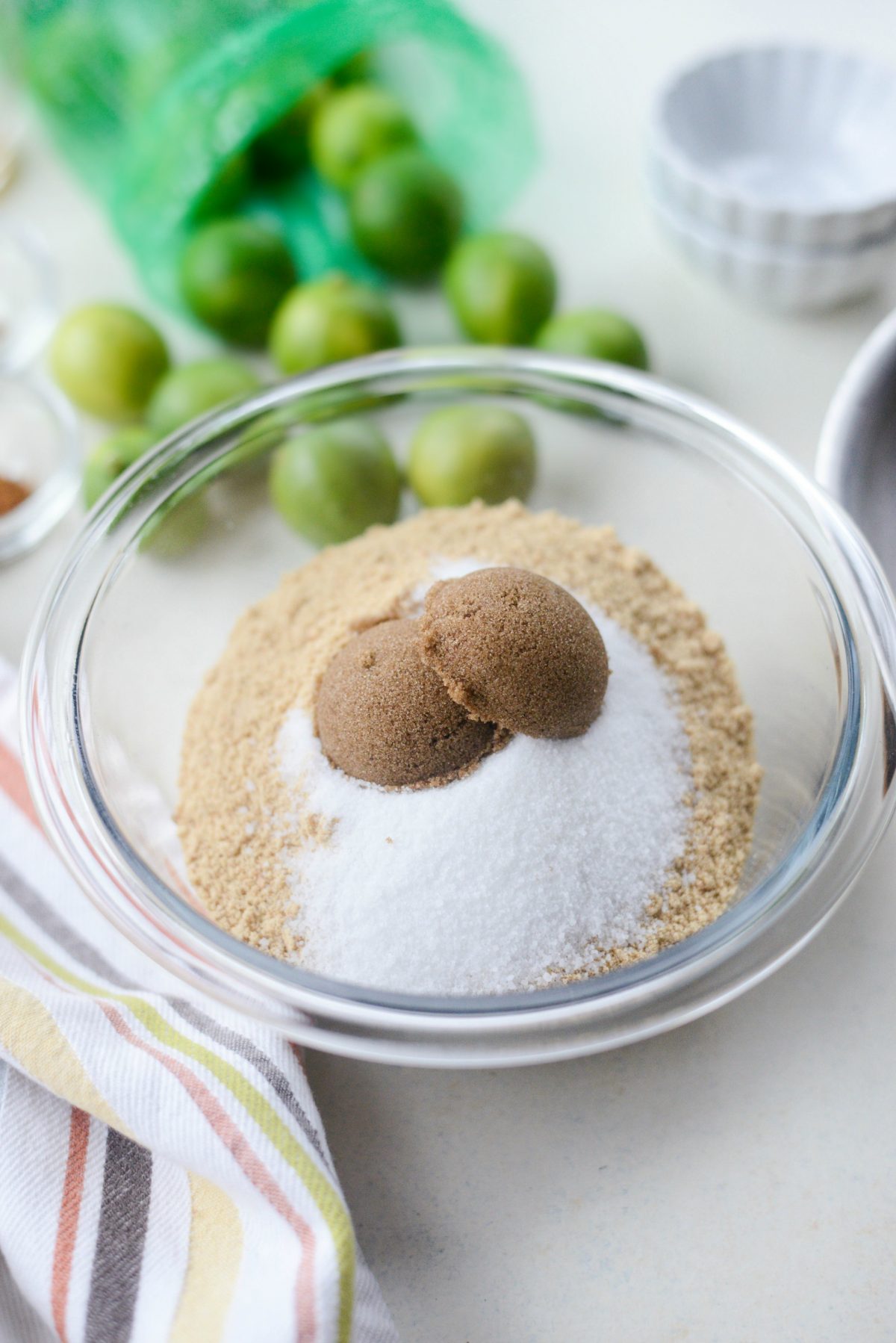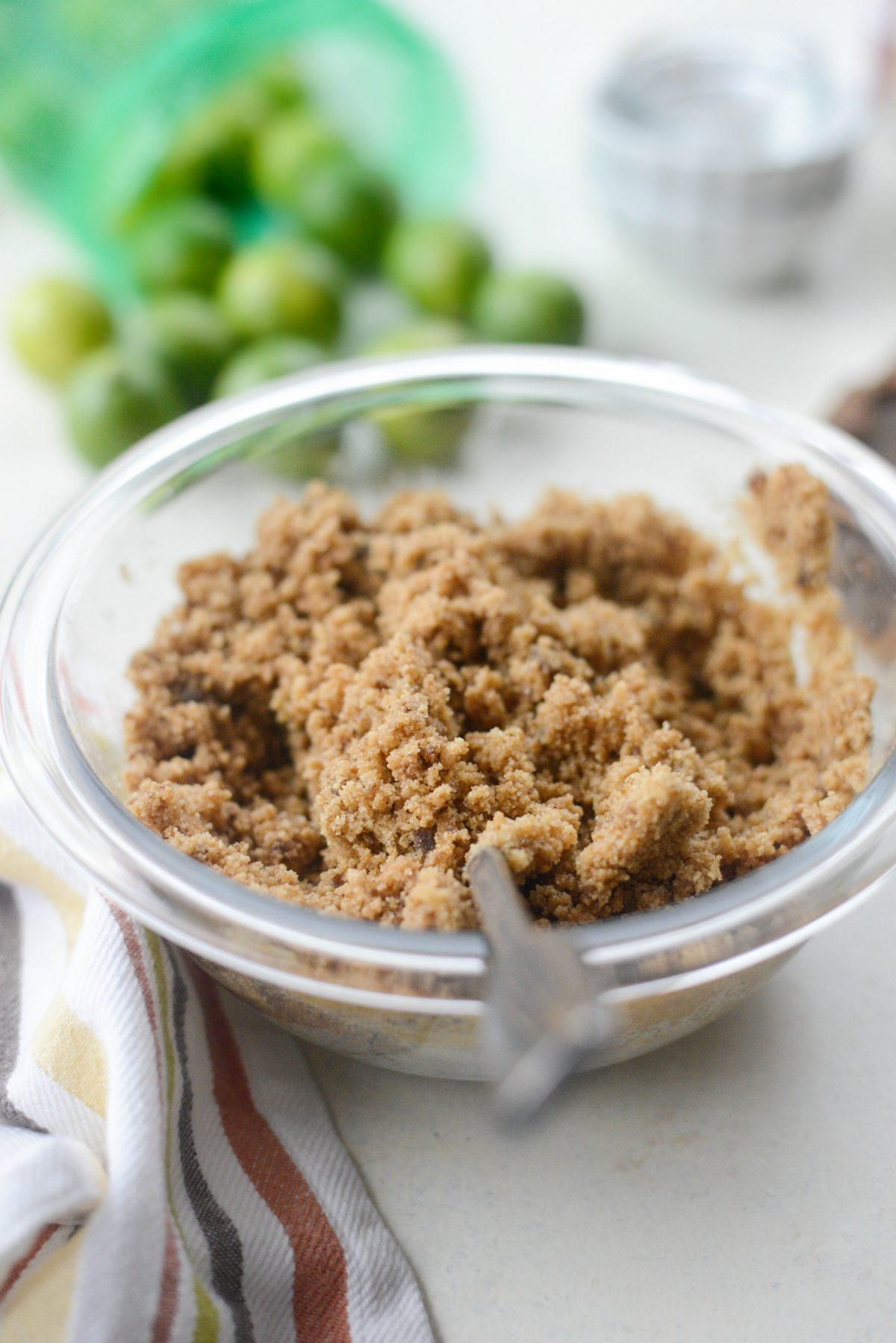 First, pulse about 12 to 14 full sheets of graham crackers or enough to yield 1-1/3 cups of crumbs. Then add those into a bowl and add in 2 tablespoons both granulated and dark brown sugar, 1/2 teaspoon ground cinnamon and 1/4 teaspoon ground nutmeg. Use a fork to stir, breaking up the brown sugar, before adding in 1 stick of butter that has been melted and browned (the link is above in ingredient shot).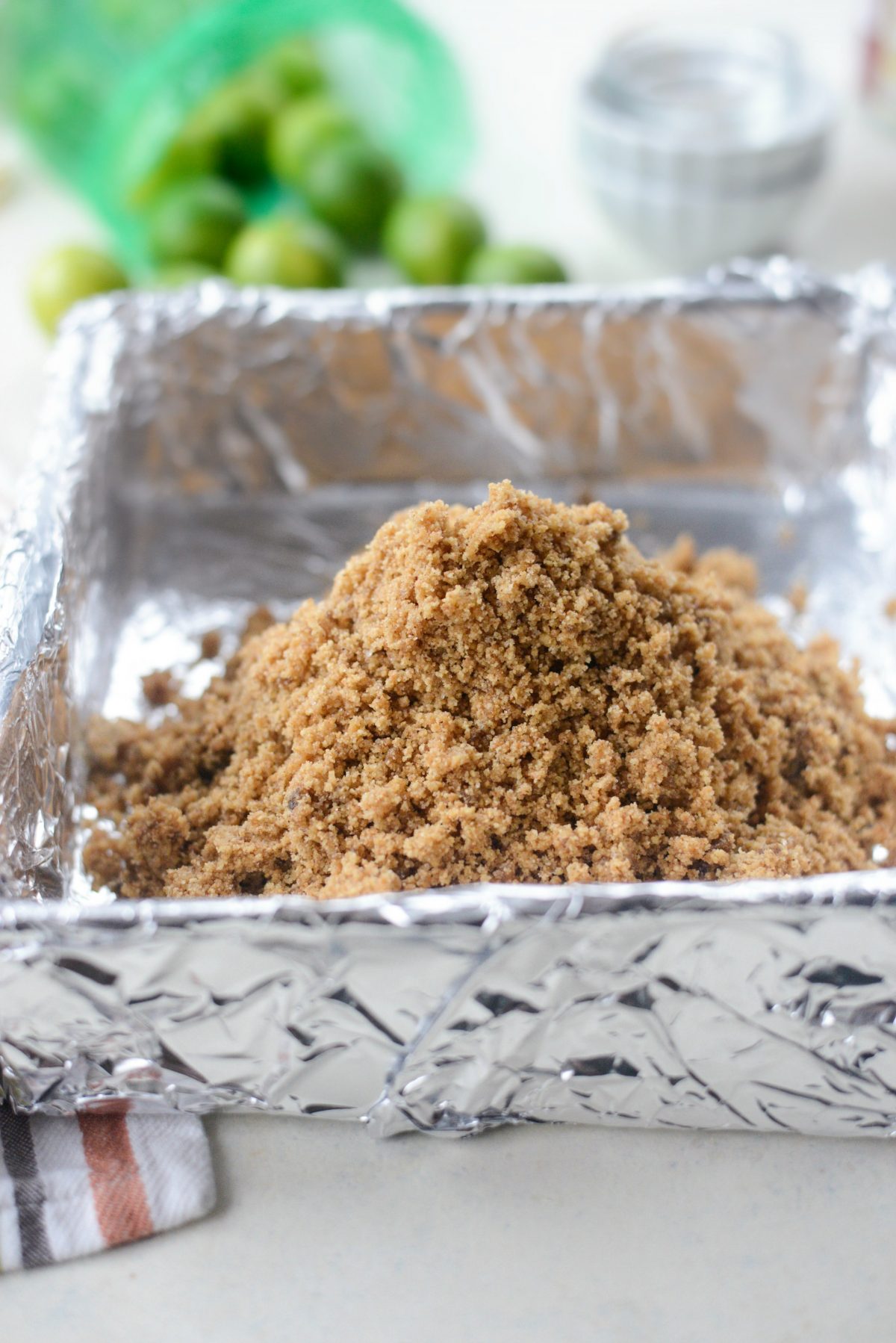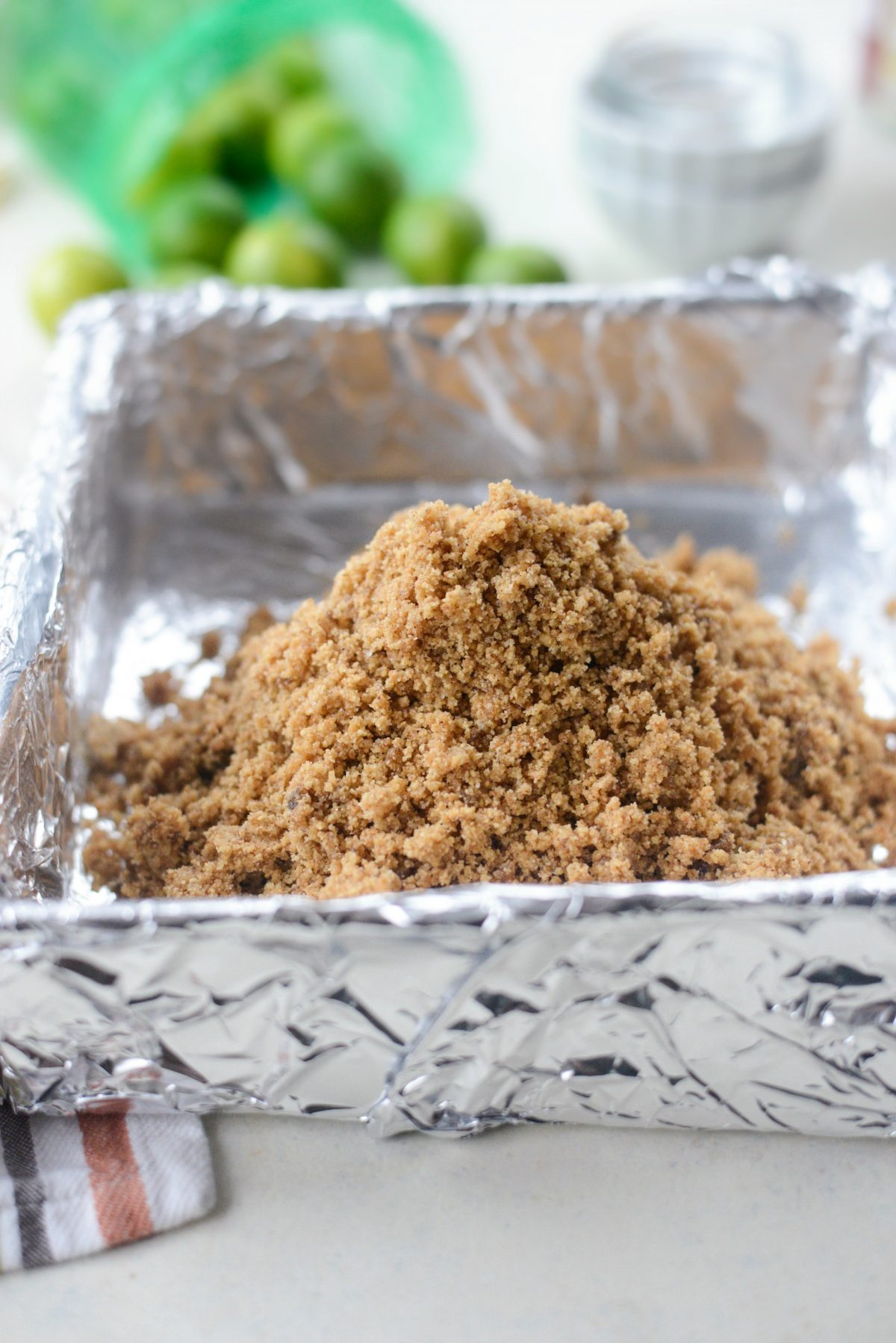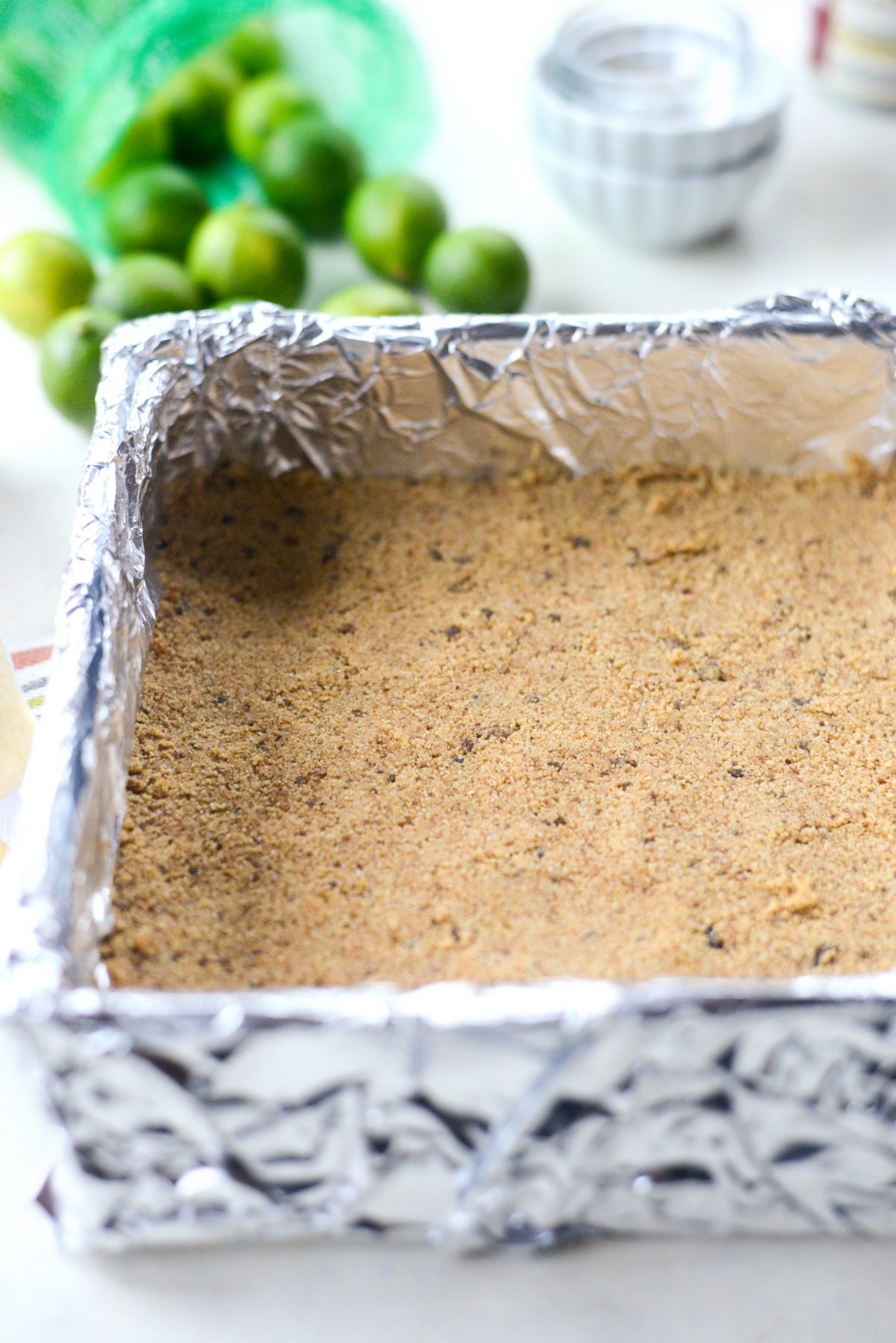 Next, add the brown butter graham cracker crumbs into a 9×9 baking pan that was lined and then sprayed with baking spray – I use coconut oil spray. Press the crumbs into the bottom and corners – I use my fingers or the bottom of a glass – and then bake for 10 minutes in your preheated 350°.
Remove the pan and let cool while you whip up the key lime pie bar filling,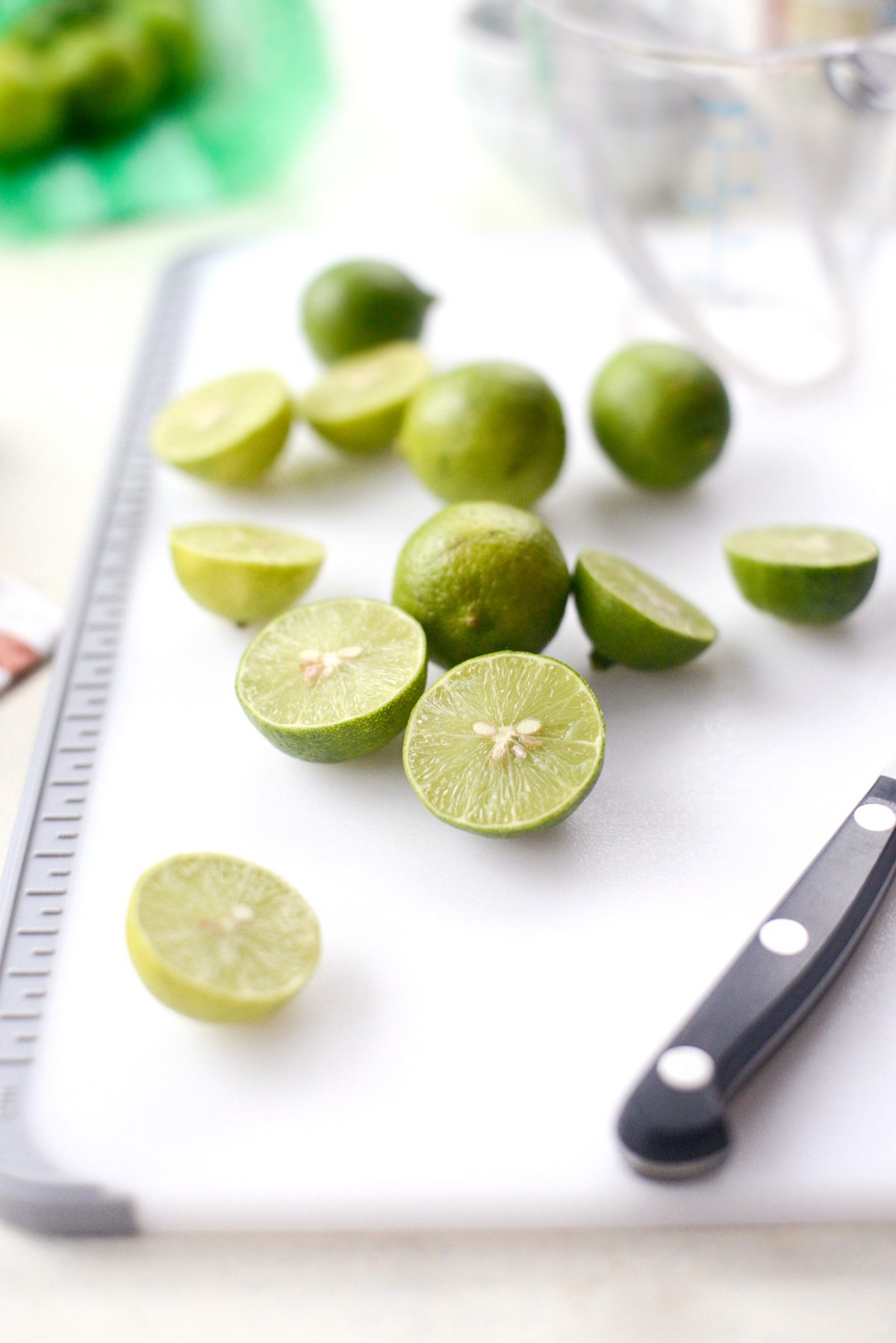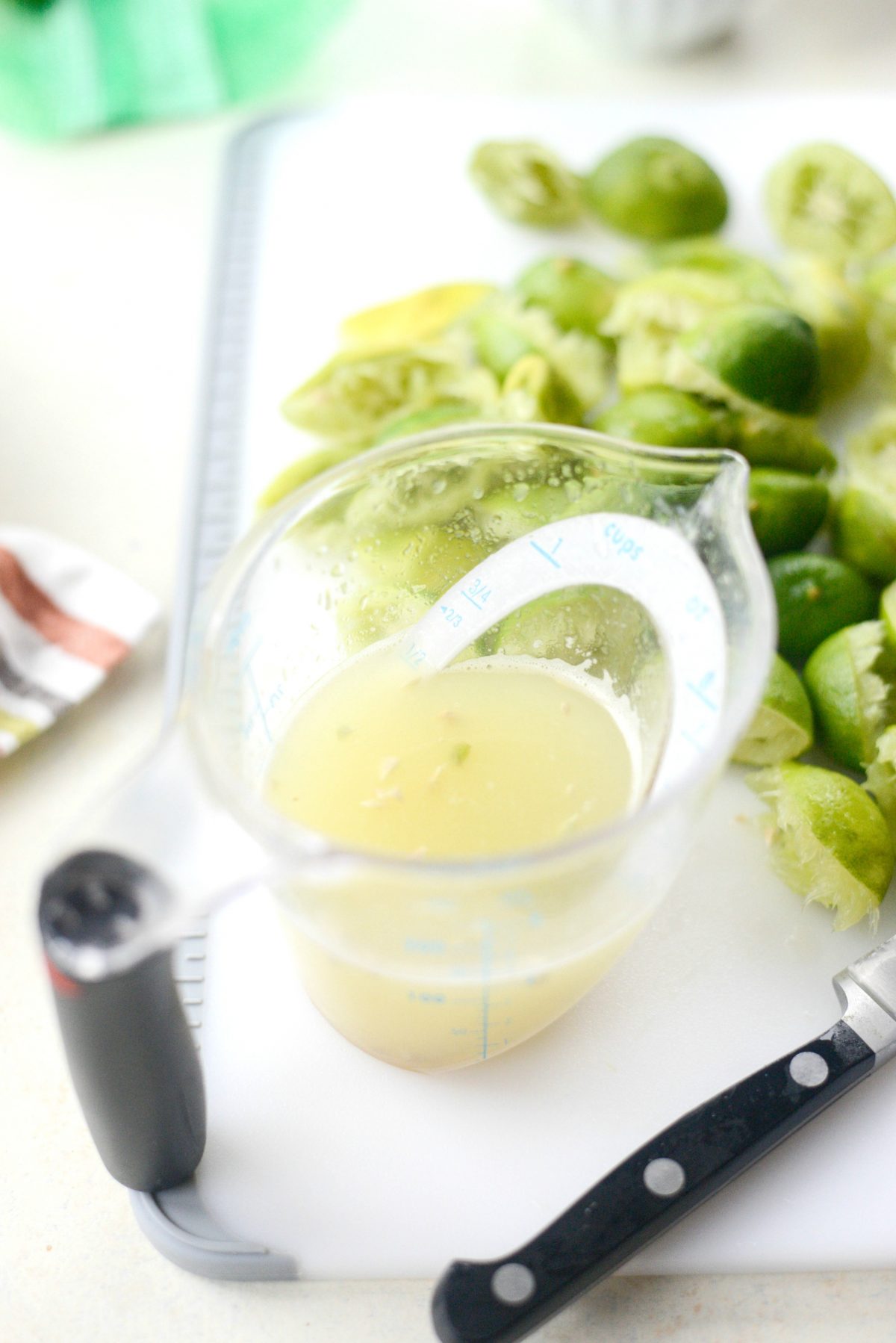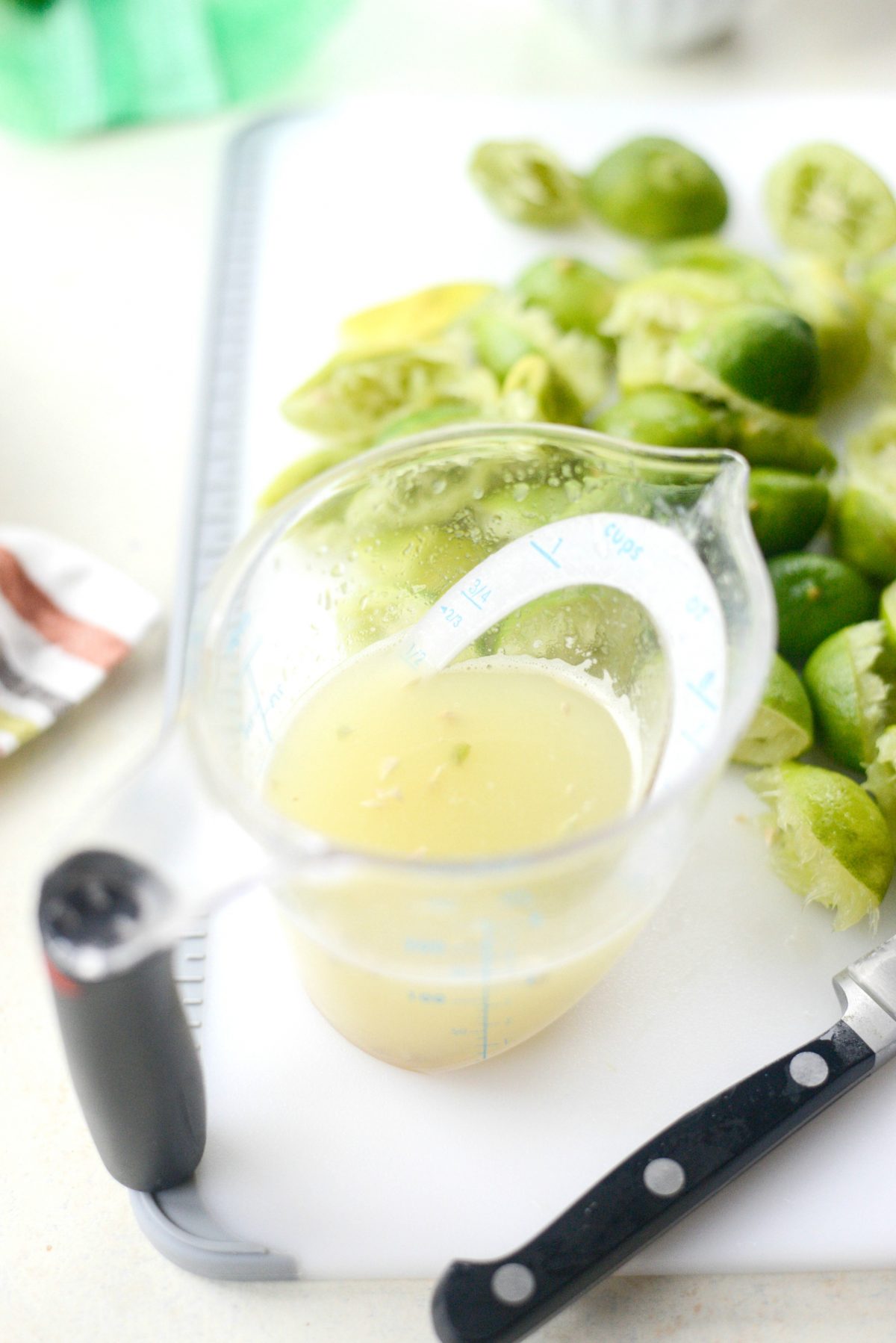 Next, cut and juice A LOT of key limes. You'll need 1 pound of key limes and may not need them all, but you will need most of them to yield 1/2 cup of key lime juice.
Ps. you may want to zest the limes (you'll need 1 tablespoon) before you cut and juice the key limes. Speaking from experience here.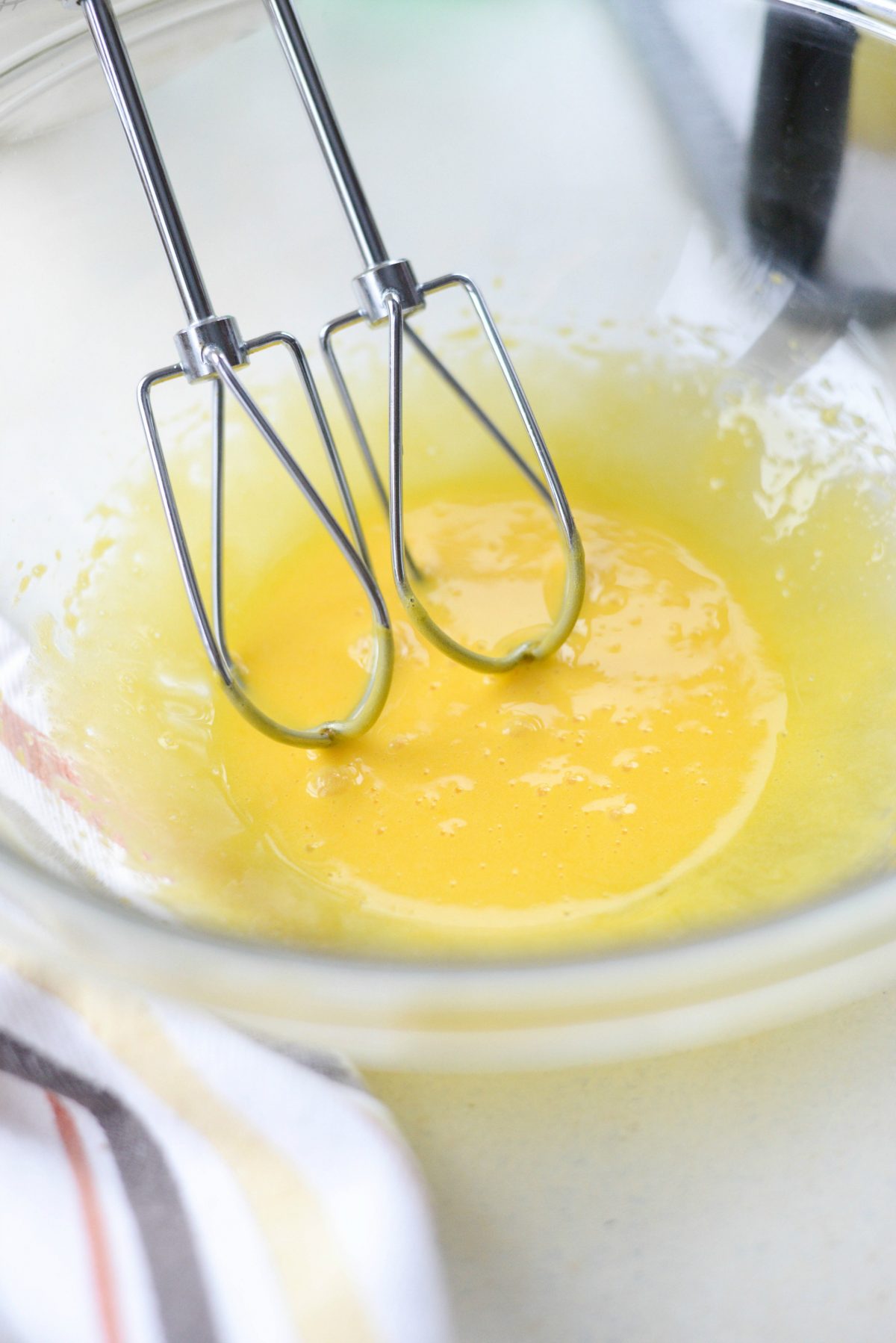 Now start making the key lime filling by adding 3 egg yolks into a medium bowl and then with your hand mixer, beating them until thick, about 1 to 2 minutes.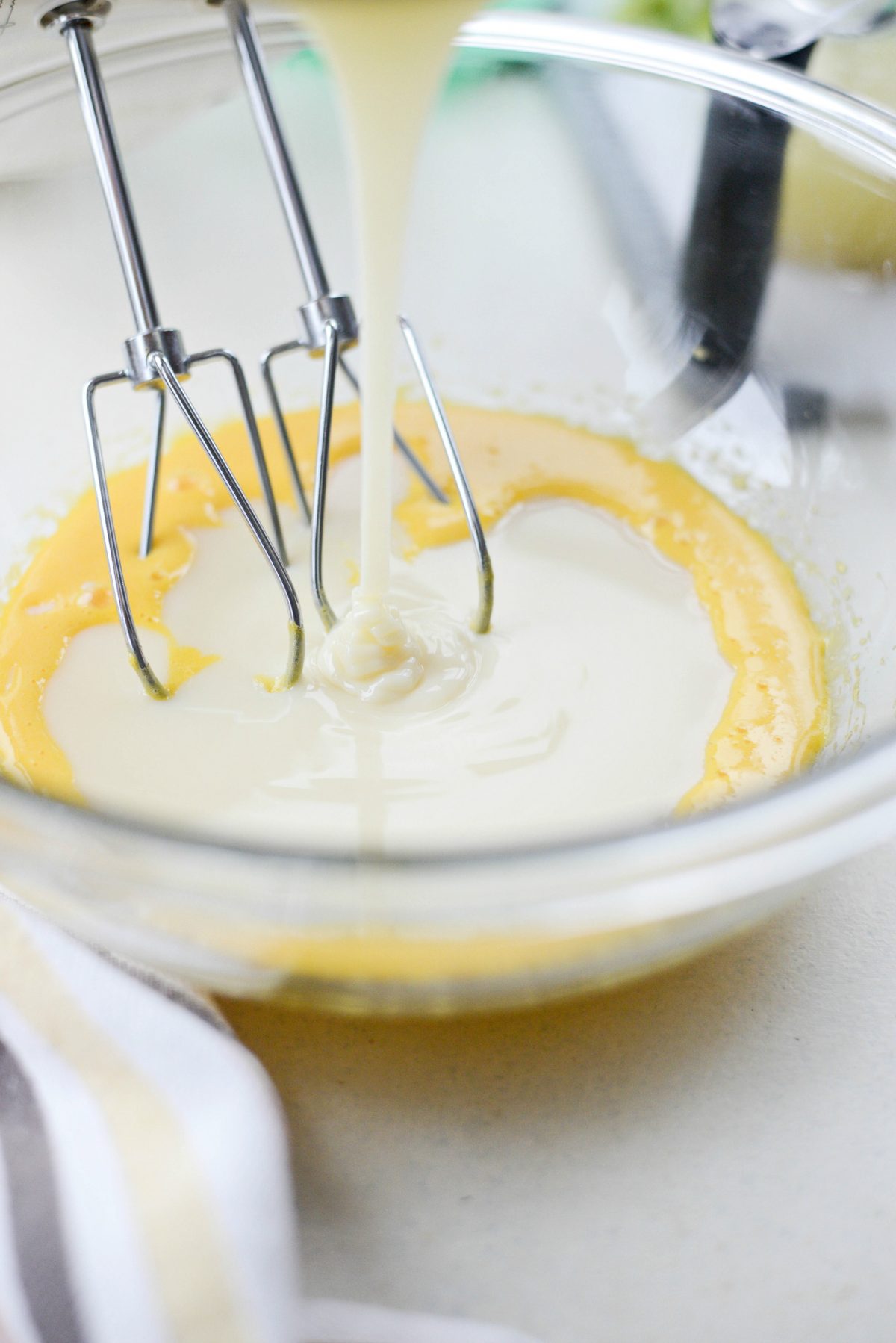 Next add in 1 (14 ounce) can of sweetened condensed milk, mix for 1 to 2 minutes to combine.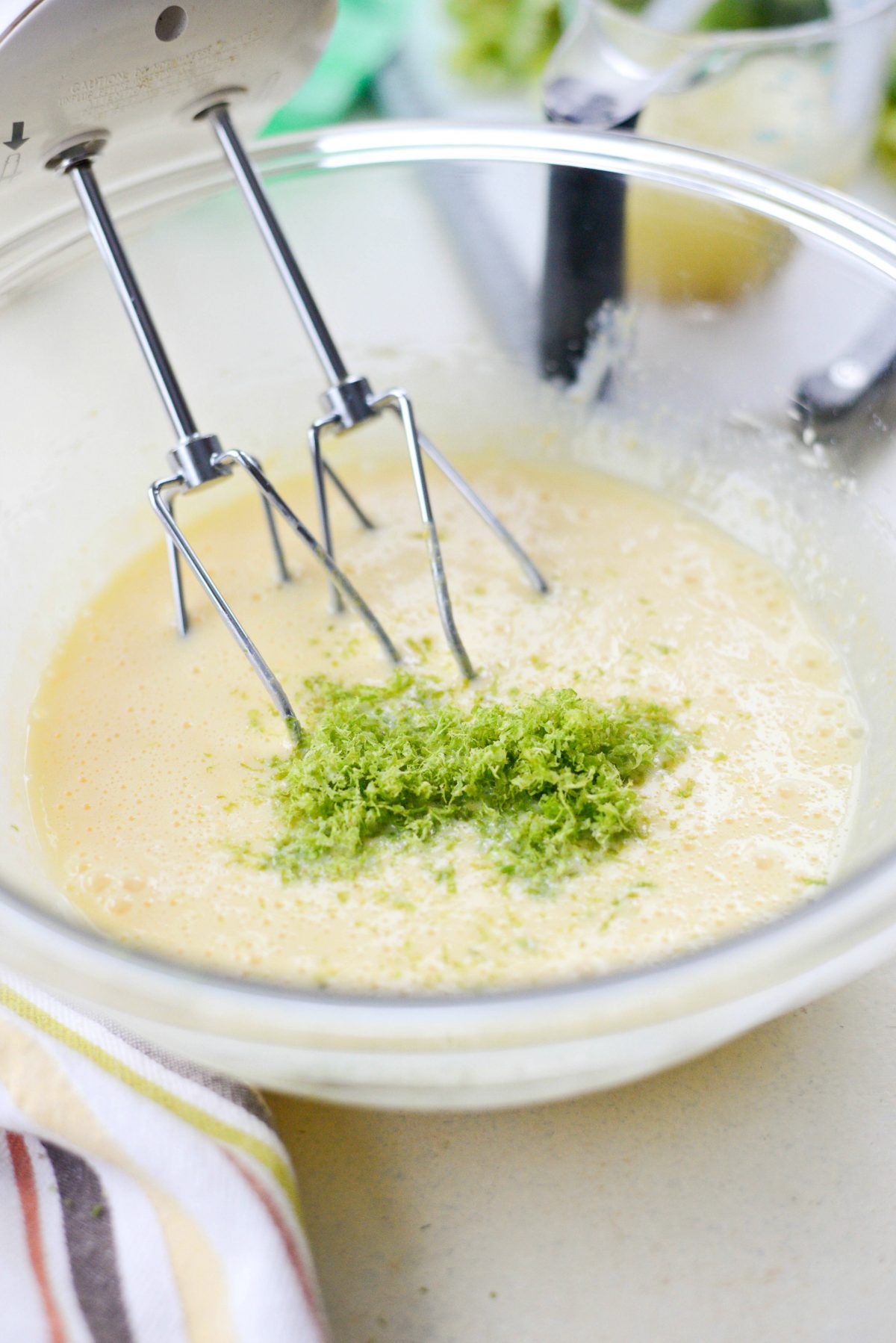 Then add 1 tablespoon of key lime zest. Now if the thought of zesting those little key limes is enough for you to tap out and not make this dessert, go ahead and use regular lime zest. This is a judge-free zone.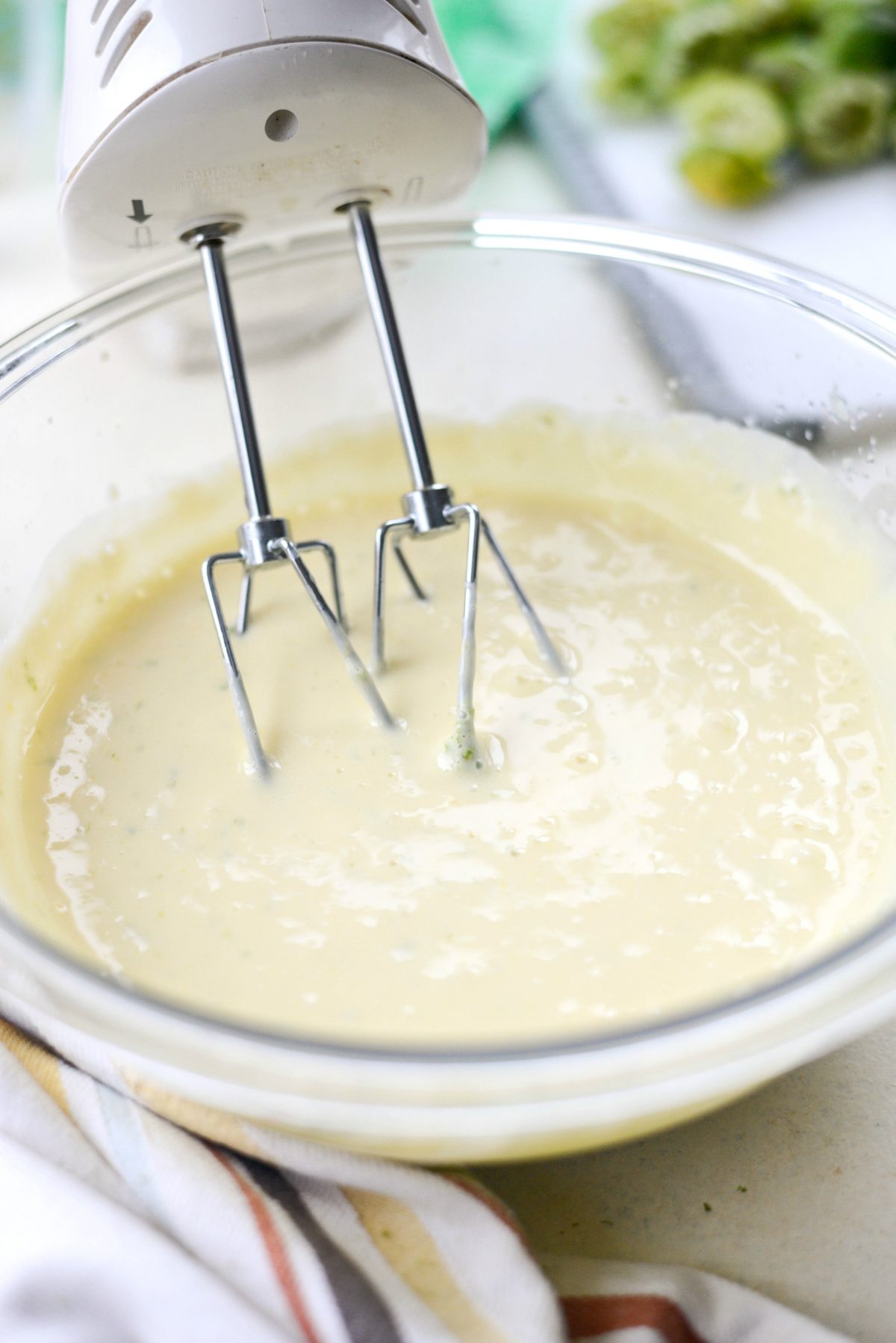 Next, with your hand mixer on low, slowly pour while mixing in the key lime juice and then continue to mix for 2 more minutes.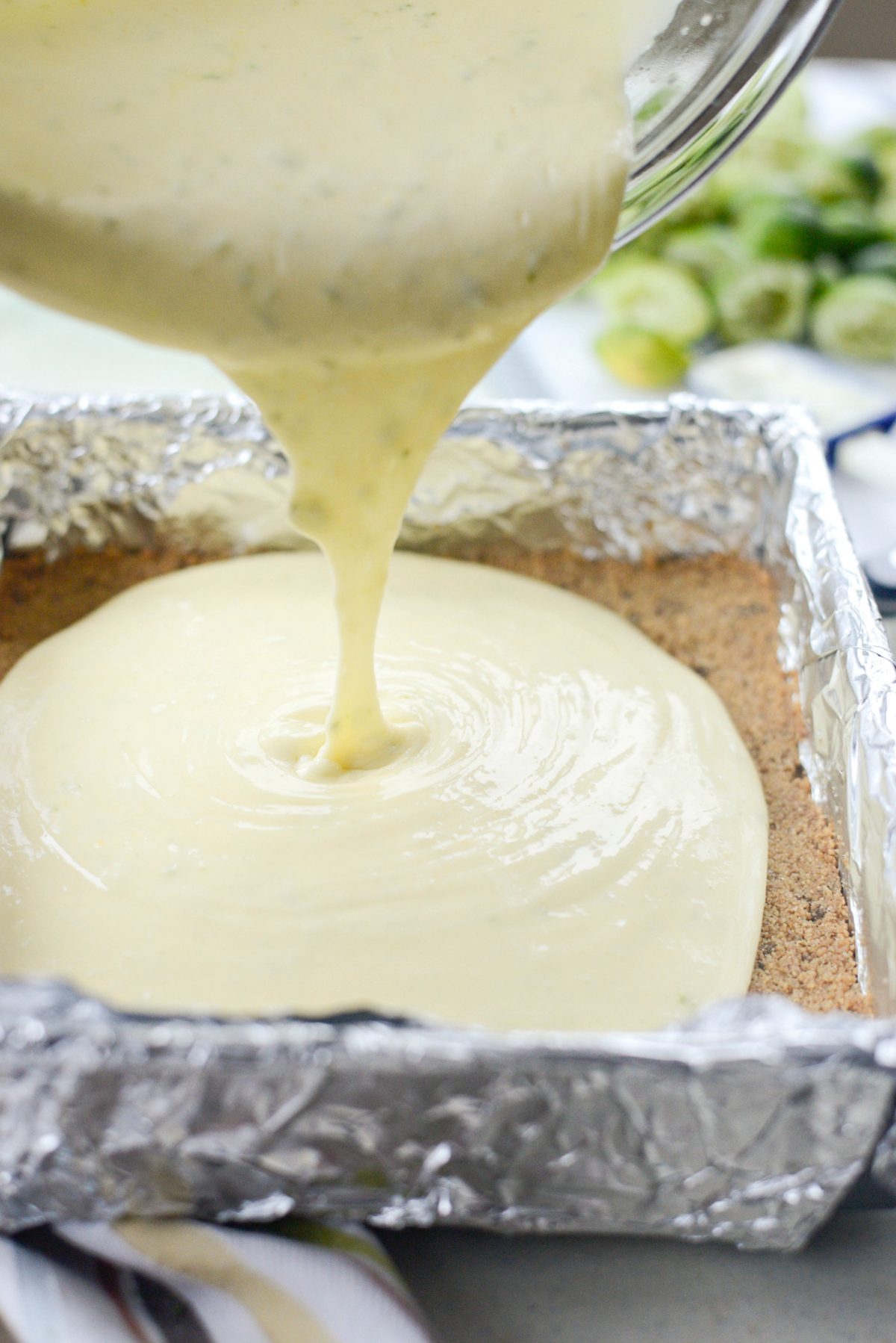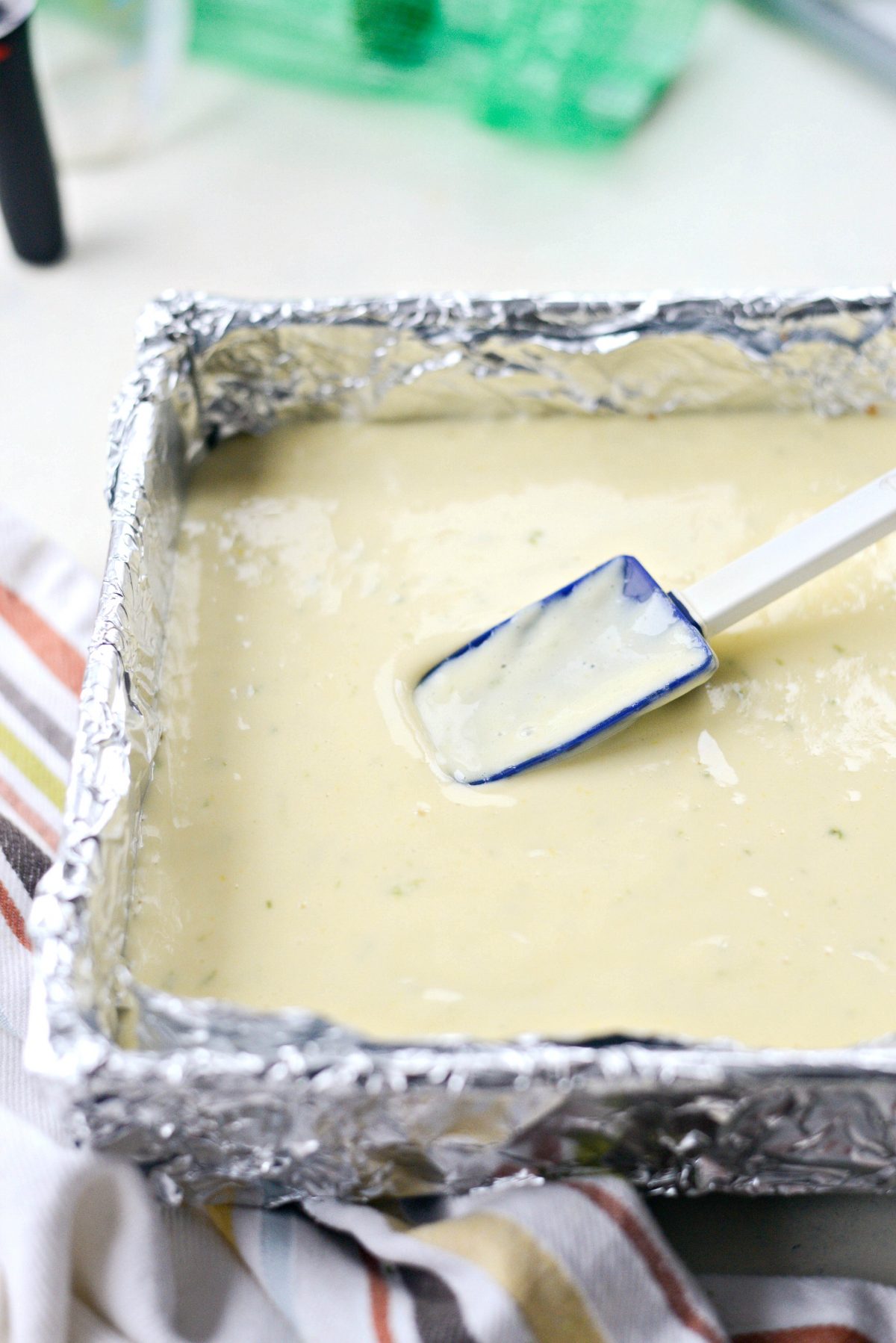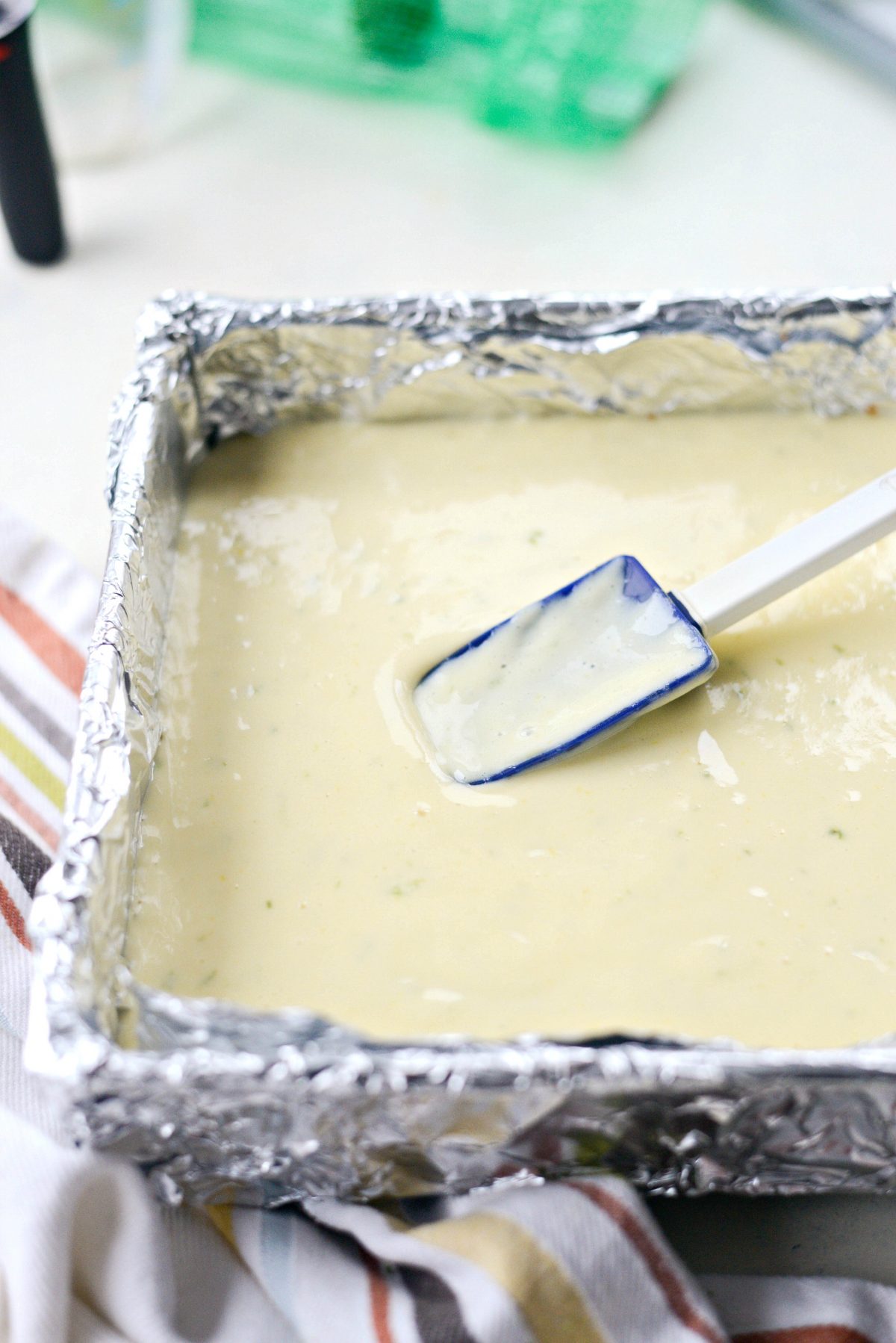 Next, pour the key lime filling on top of the brown butter graham cracker crust. Then spread evenly and then bake on the middle rack of your already preheated oven for 15 minutes.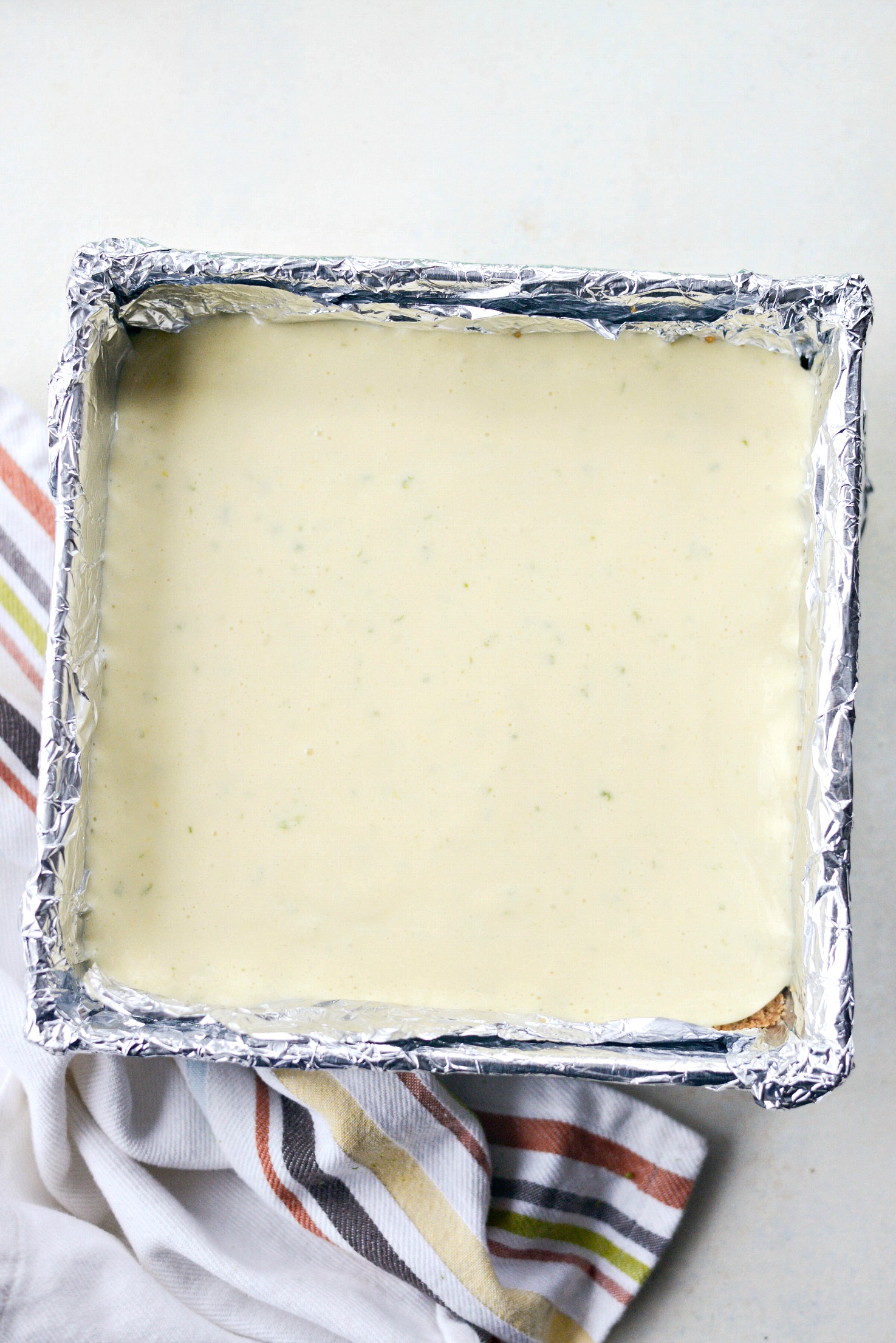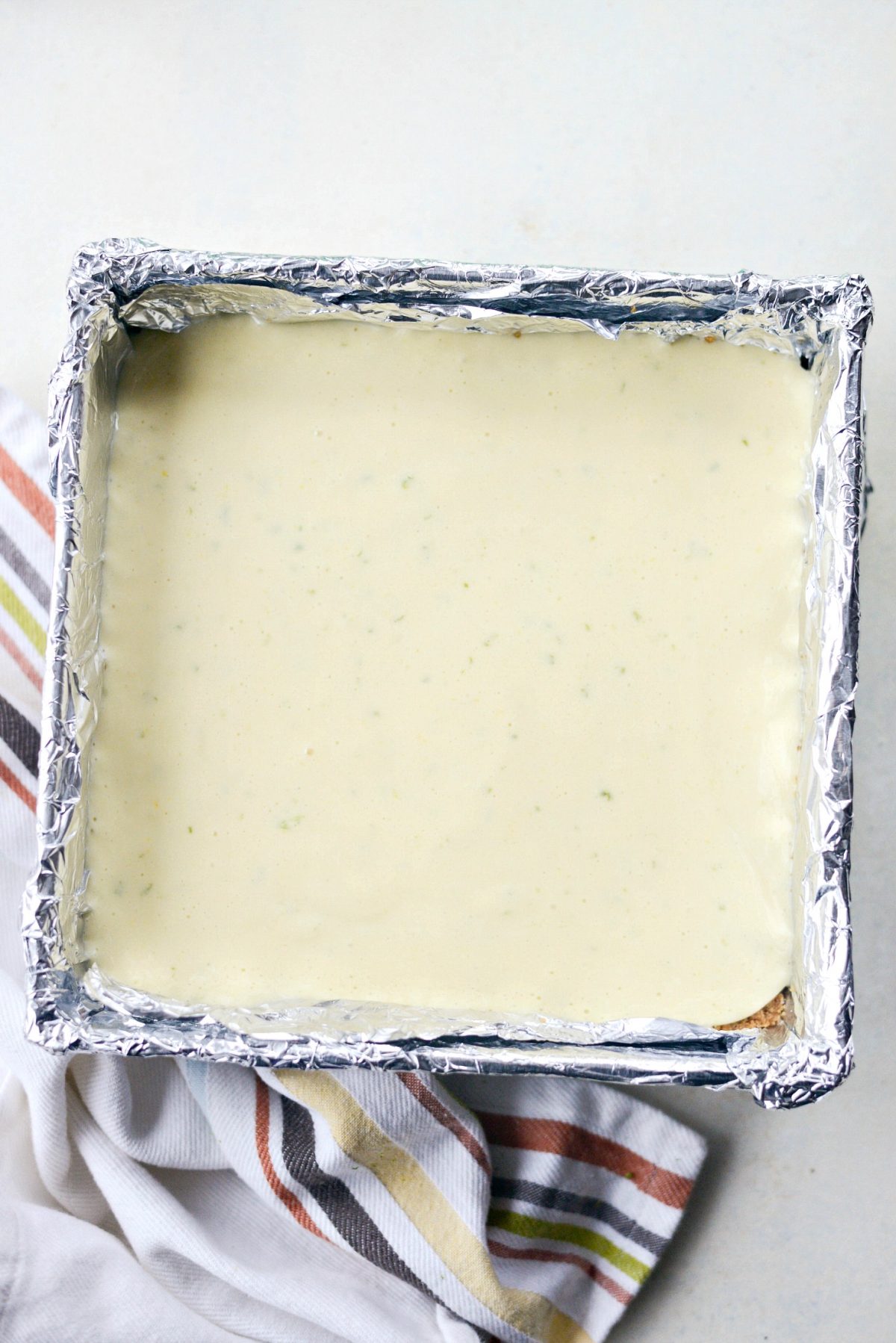 Poof. Done. Now comes the hardest part.
Allow the key lime pie bars to cool on your counter for 30 minutes. Then pop them into your fridge for 2 to 4 hours or until set. The more chilled the bars are, the easier they are to cut without crumbling. I obviously had to cut their time short in the fridge, but they still taste like heaven.
Finally, use the foil to lift the up the homemade key lime pie bars and onto a cutting board. Then cut them into either 9 large or 16 bite-size squares. Lastly, serve them as is or with a little (or big) dollop of whipped cream on top. And maybe some extra zest if you're feeling crazy.
I'm a as-is kind of gal. Because keeping it simple is my middle name.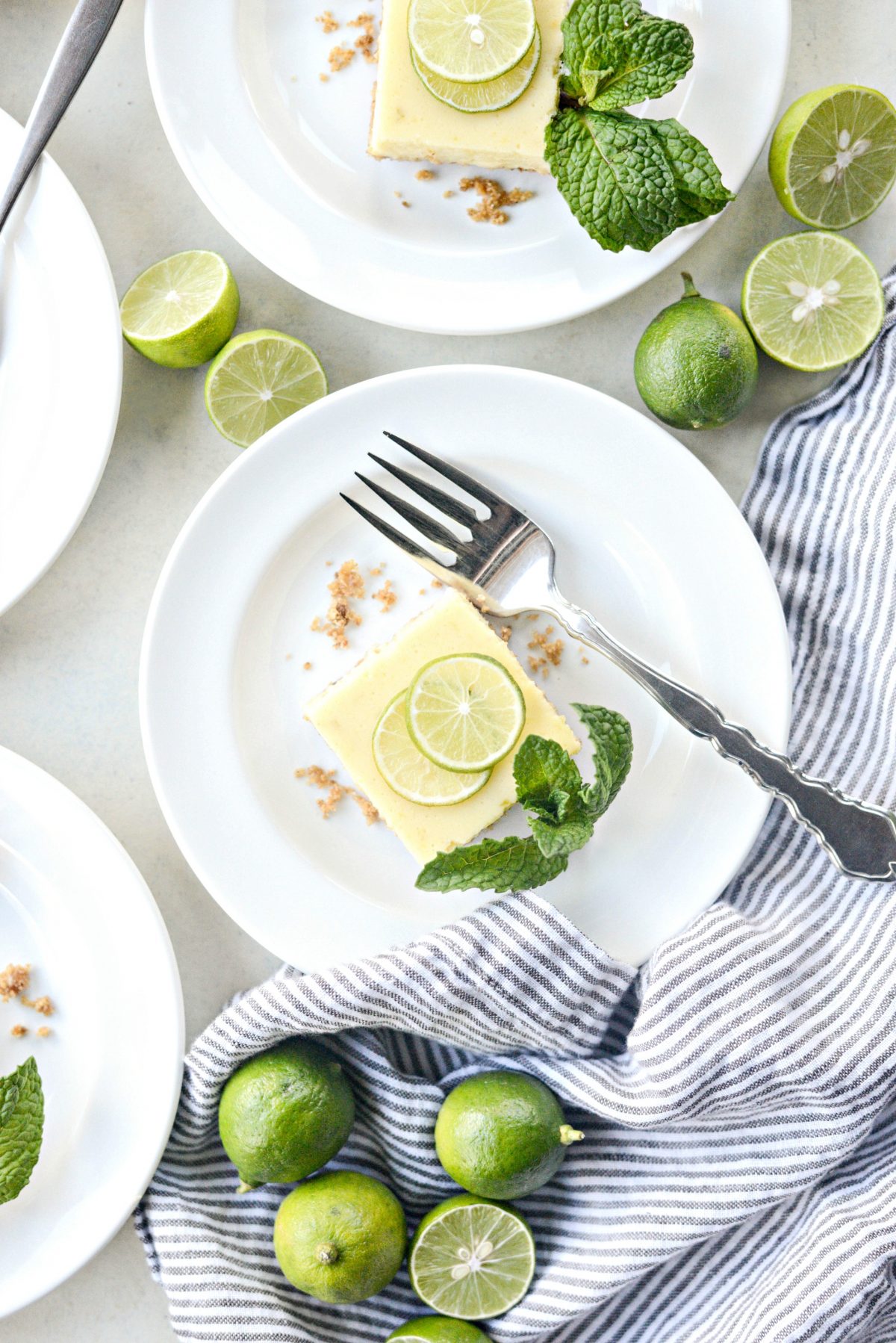 Now prepare yourself to fall in love.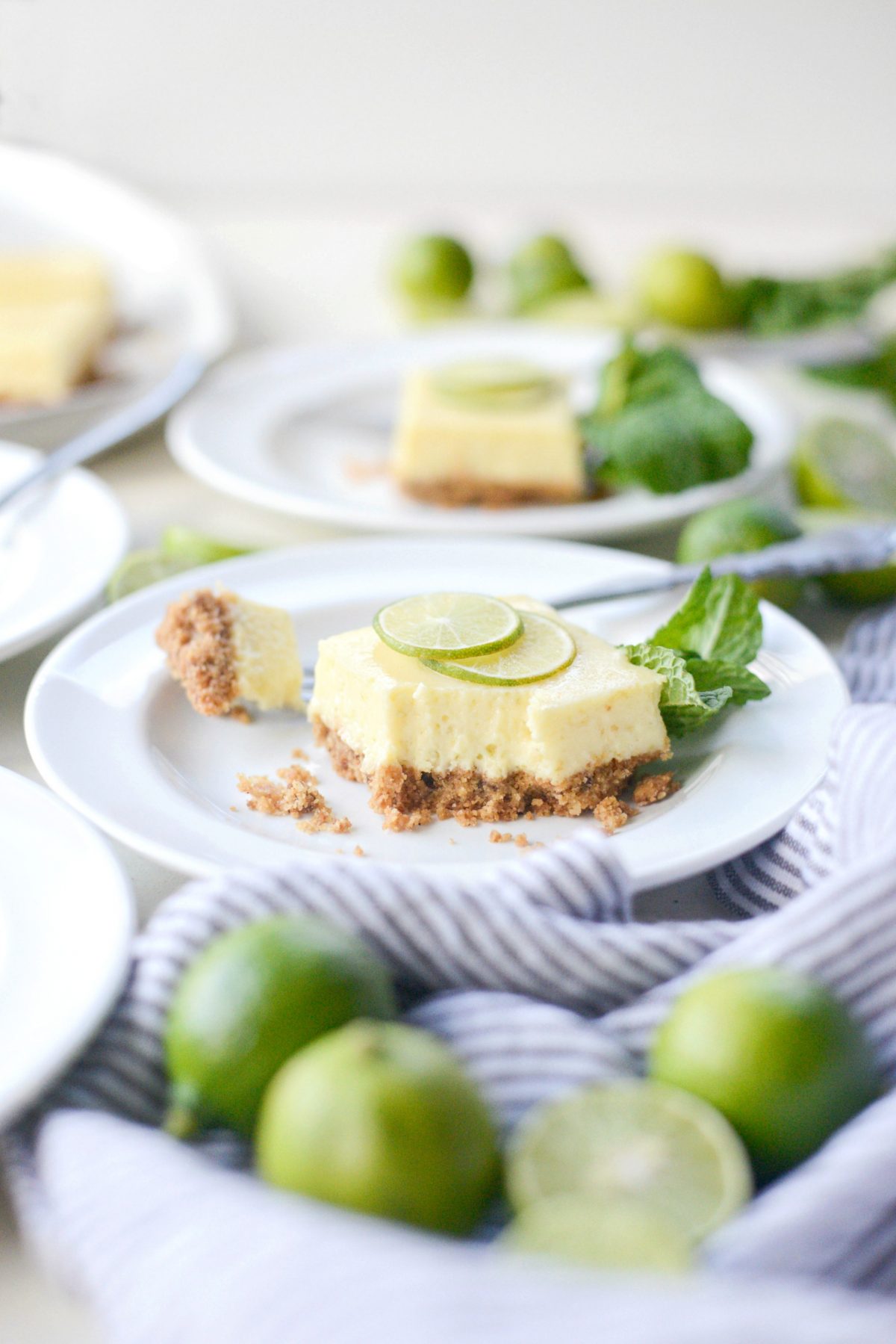 Enjoy! And if you give this Homemade Key Lime Pie Bars recipe a try, let me know! Snap a photo and tag me on twitter or instagram!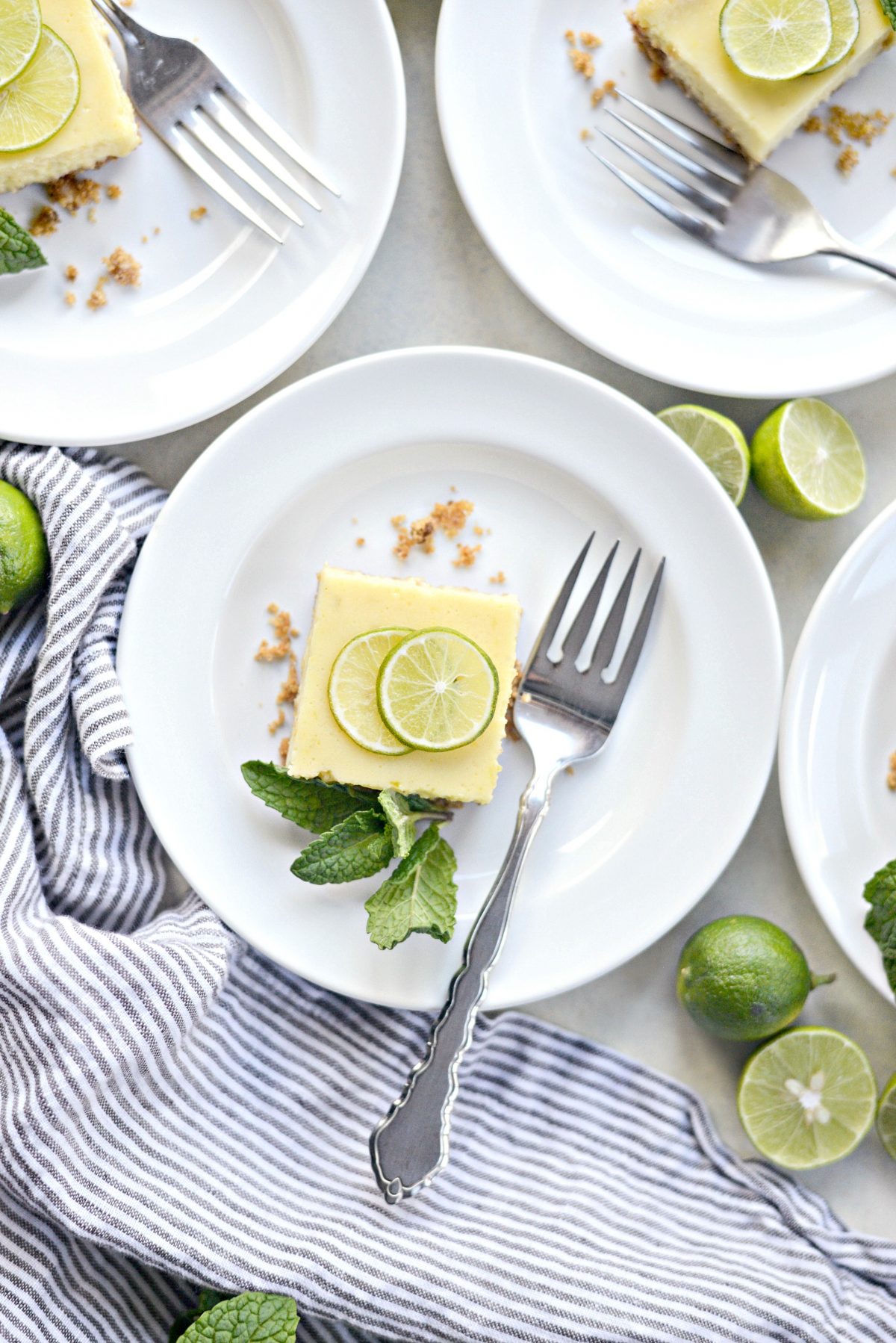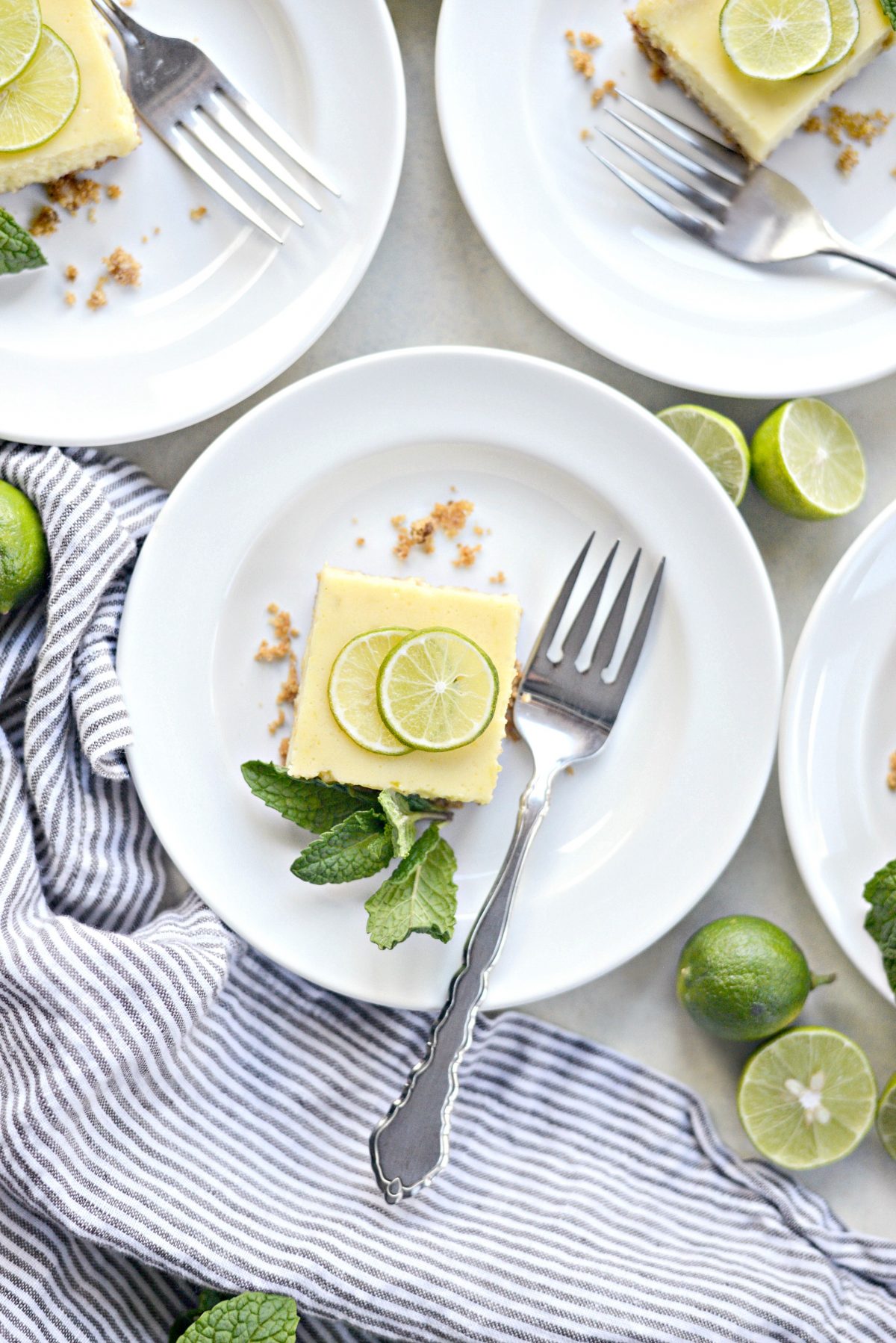 This post may contain affiliate links.
Buy the Cookbook: Simply Scratch : 120 Wholesome Homemade Recipes Made Easy Now available on Amazon »
THANK YOU in advance for your support!