Mexicali seasoning is a robust spice blend of cilantro, chili powder, cumin, chipotle, cilantro, oregano, garlic and onion powder. Use with beef, chicken, pork, seafood and vegetables!
I have another seasoning blend for you to try. Are you excited? I'm excited. I love adding a new spice blend to my ever-growing list of spice and seasoning blends. So far this Mexicali seasoning makes twenty-one spice blends recipes! I should start my own line of spice blends.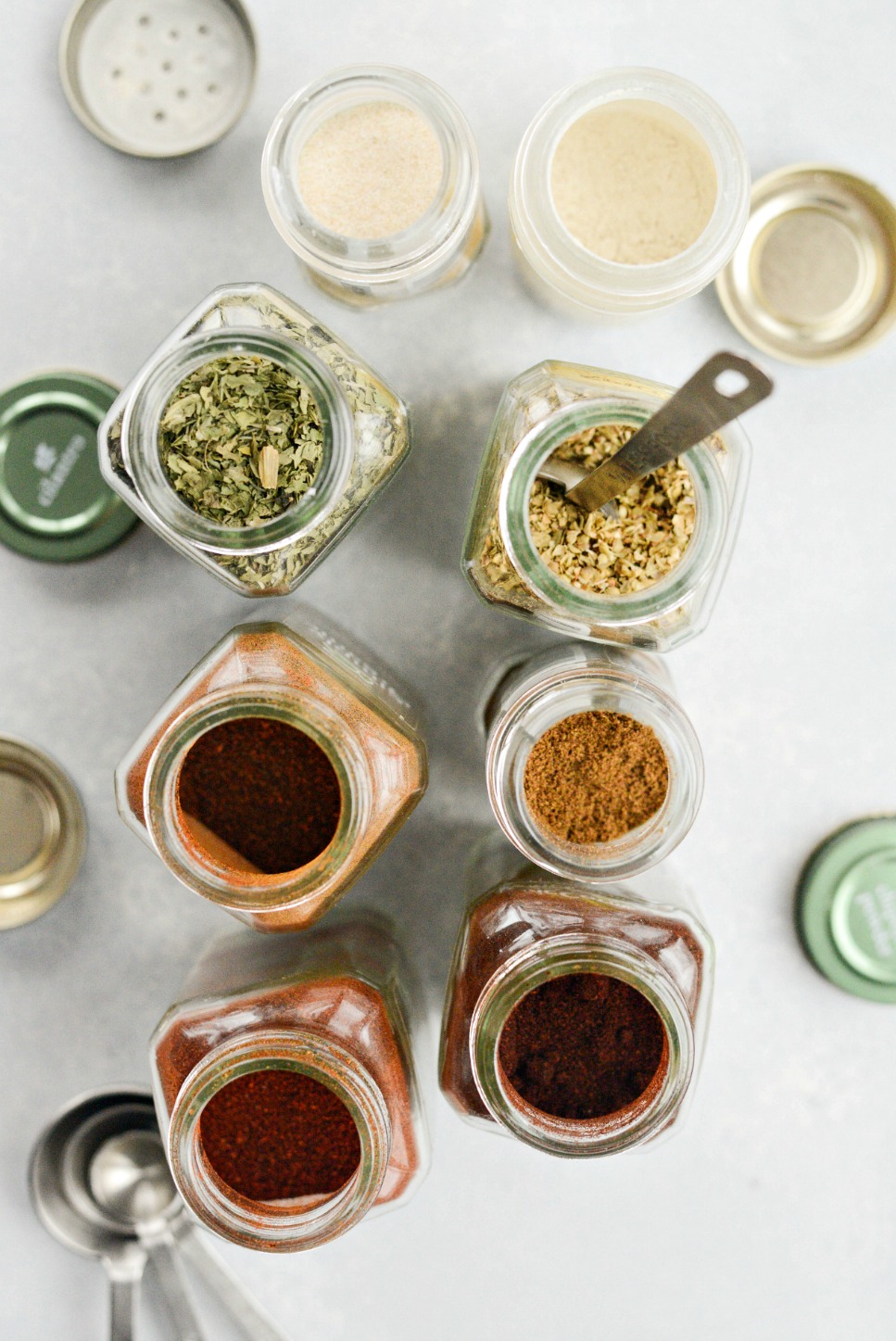 This Mexicali seasoning packs a punch, thanks to 8 beautiful spices. For this blend, you will need dried cilantro,  chili powder, chipotle powder, cumin, kosher salt, oregano, paprika, garlic and onion powder.
Measure out 2 tablespoons dried cilantro*, 2 tablespoons chili powder, 1 tablespoon ground cumin, 2 teaspoons chipotle powder, 2 teaspoons kosher salt, 2 teaspoons paprika, 1-1/2 teaspoons dried oregano, and a teaspoon each of garlic and onion powder.
*If you don't have the dried cilantro, you could also use fresh cilantro in the dish you're preparing (not the spice mix) if you have that on hand.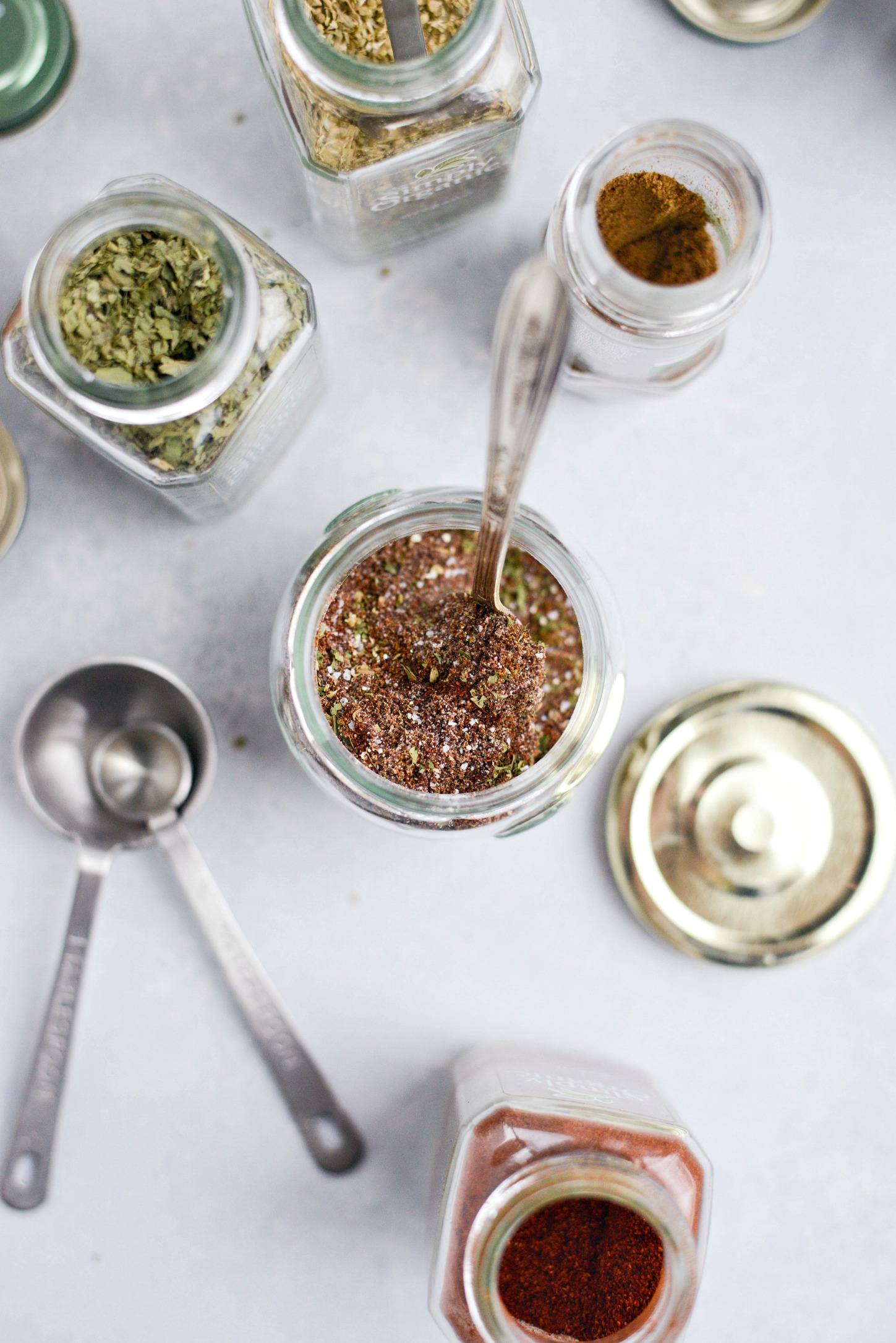 Then stir and store in an air-tight container in a dark, dry area for months. This recipe makes 1/2 cup, so you have plenty of it to make allthethings.
The flavor of these spice blend is robust and a smidgen smoky but overall it's delicious and versatile. I have a recipe I'm super excited to share with you tomorrow, where I used this flavorful Mexicali seasoning. I'm adding it to ground turkey when I make tacos this weekend. However you can totally use this seasoning on beef, chicken, pork, shrimp or vegetables. Mix it into dips, compound butters or salad dressings!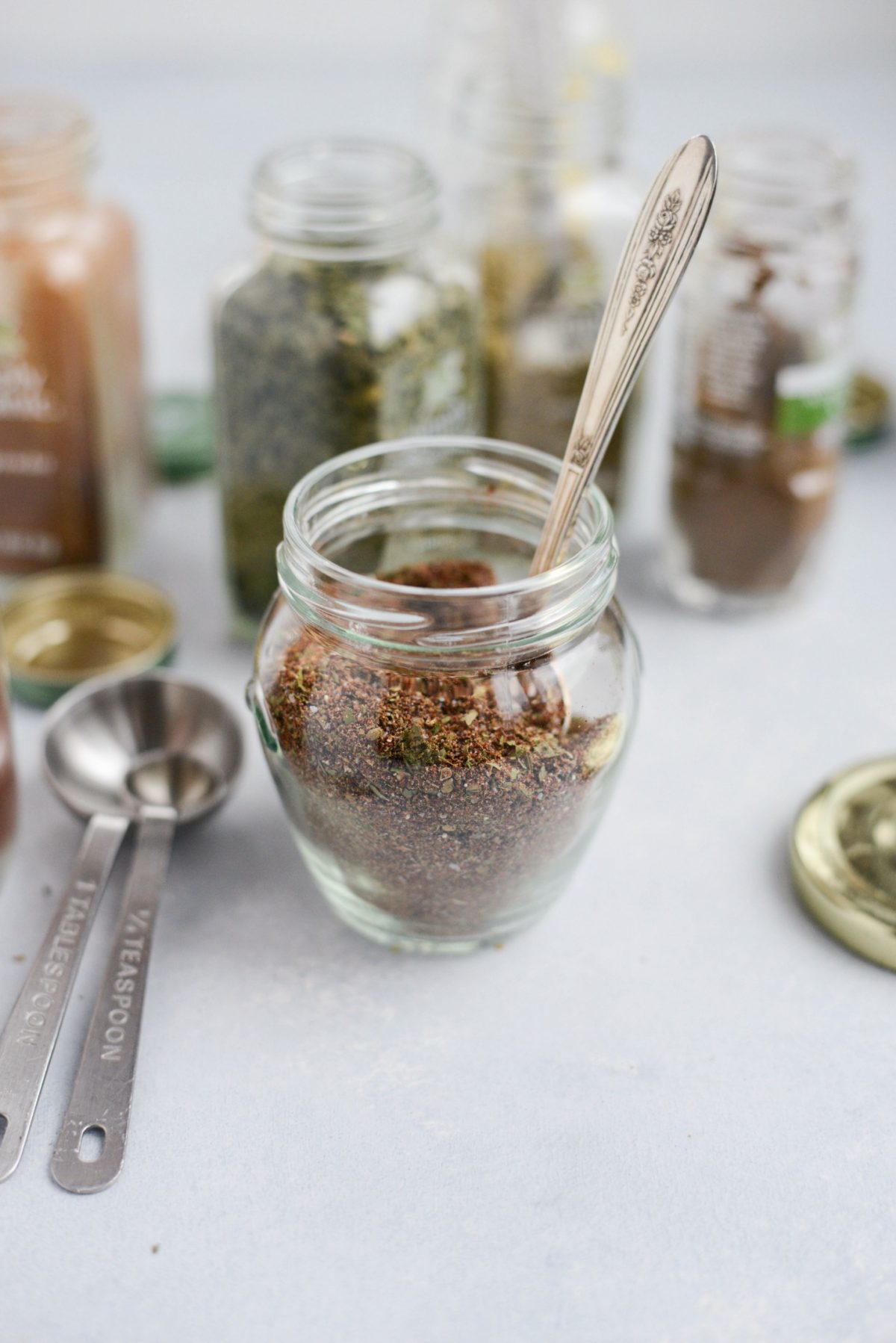 Enjoy! And if you give this Mexicali Seasoning recipe a try, let me know! Snap a photo and tag me on twitter or instagram!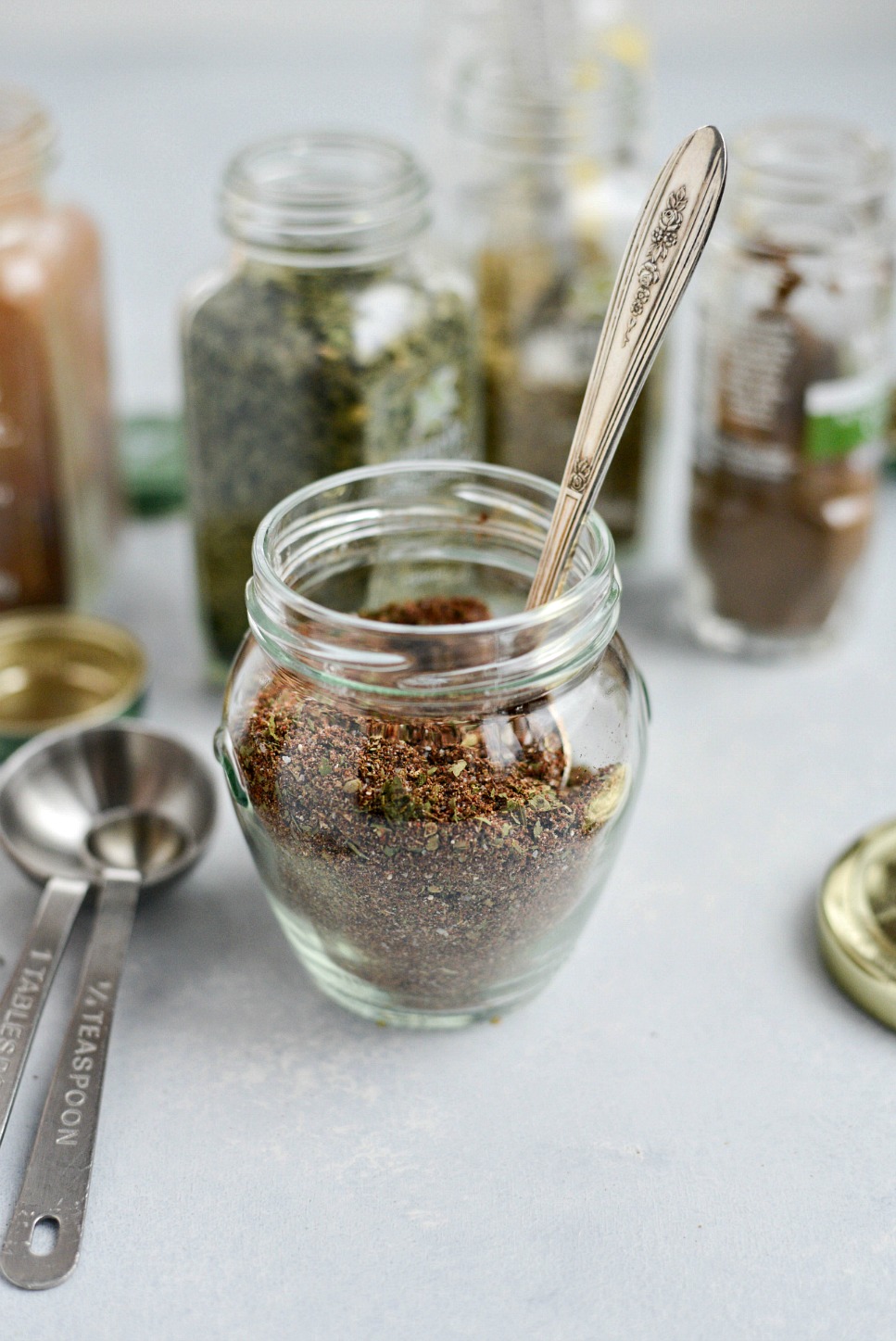 My cookbook Simply Scratch : 120 Wholesome Homemade Recipes Made Easy is now available! CLICK HERE for details and THANK YOU in advance!
[cft format=0]
[this post contains affiliate links.]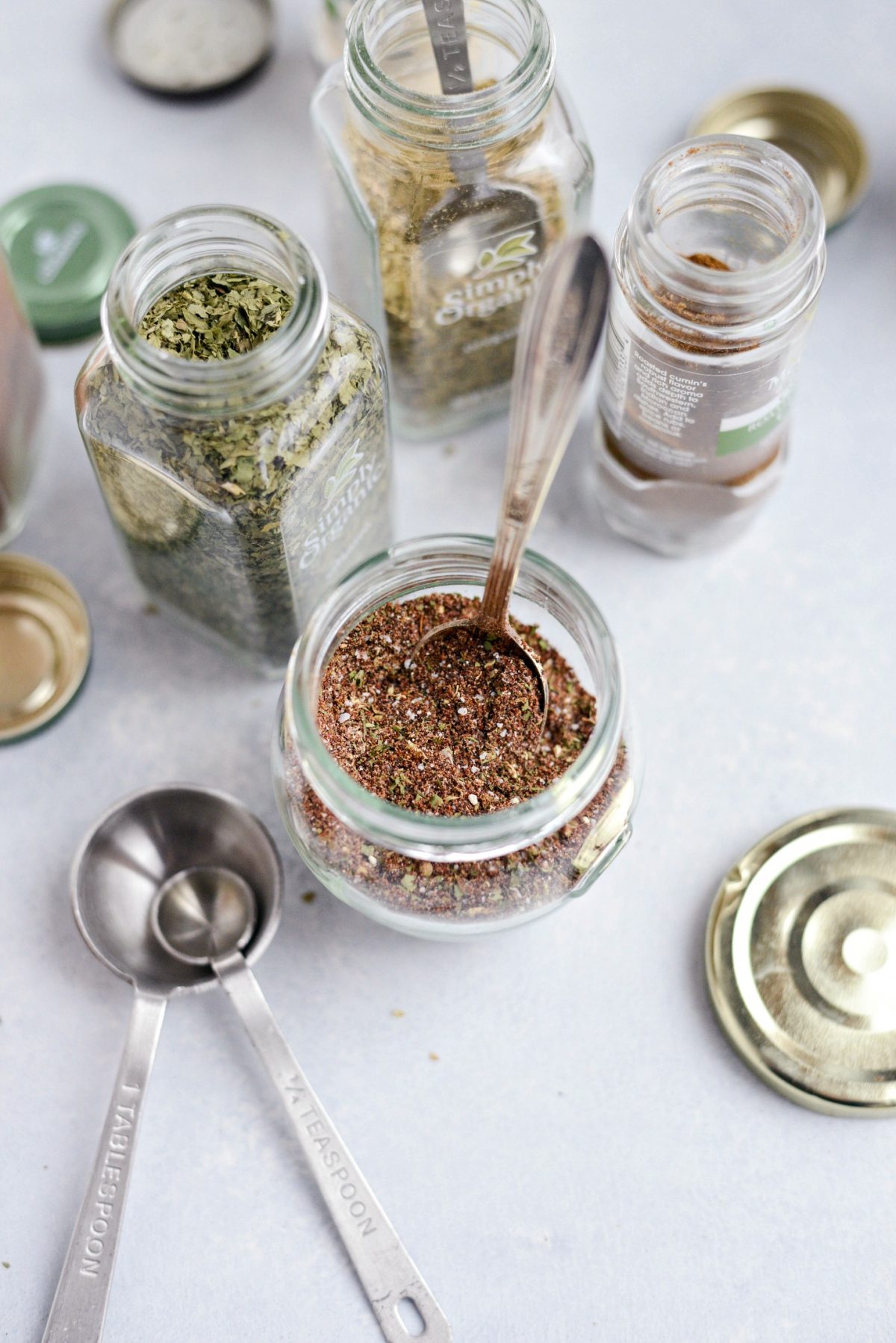 This post may contain affiliate links.
Buy the Cookbook: Simply Scratch : 120 Wholesome Homemade Recipes Made Easy Now available on Amazon »
THANK YOU in advance for your support!