Spring meets Cinco de Mayo in these blueberry margaritas! Tart, fresh lime juice and tequila, sweetened with a simple syrup and topped with blueberry juice. The classic margarita just got so times better!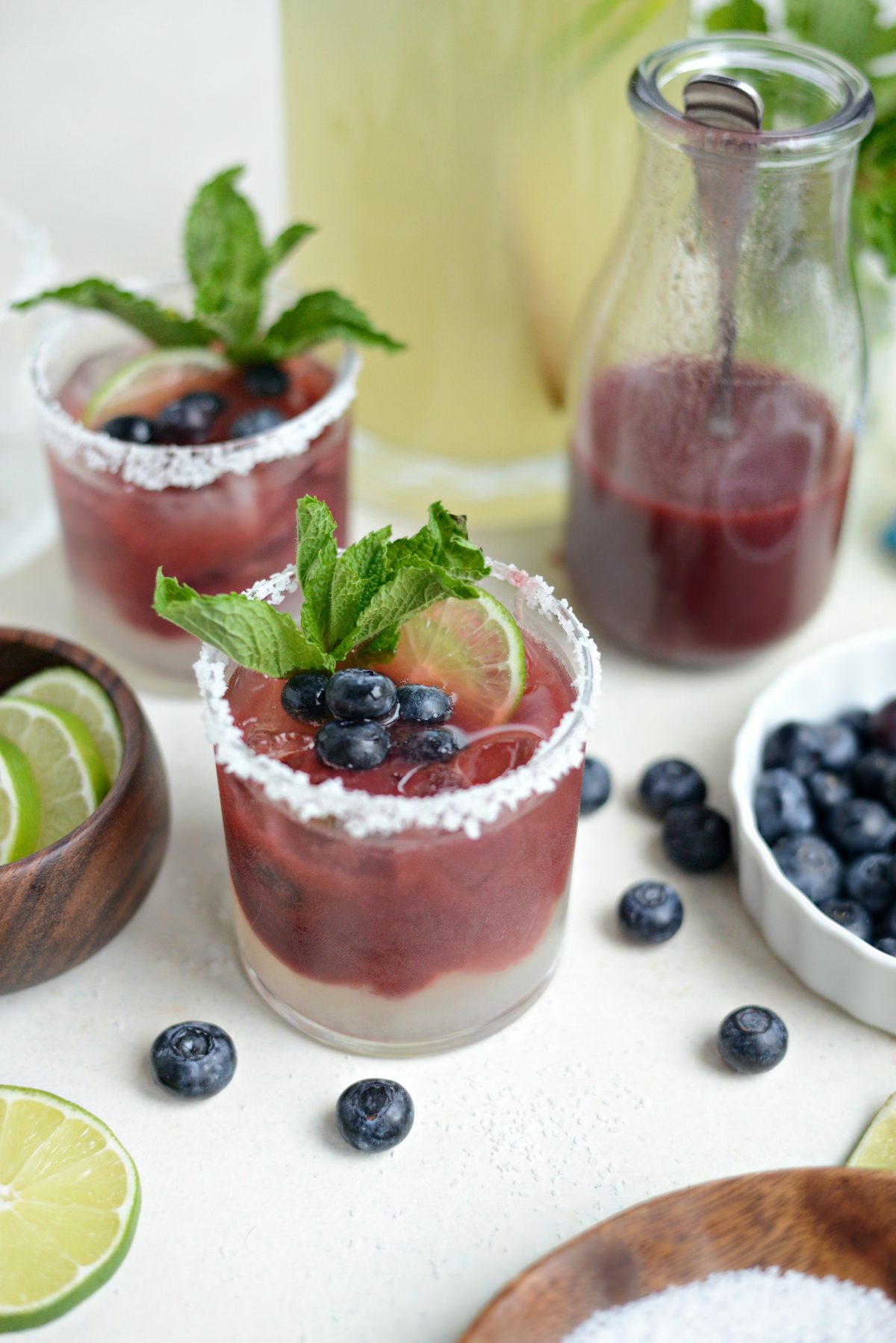 A few of my favorite smells include fresh cut grass, my husband's aftershave, bacon cooking and tequila. Weird right? But have you ever just straight up smelled tequila before? (please say yes!) It is the essence of a margarita. It smells how a margarita tastes. It's sublime. Try it and call me later.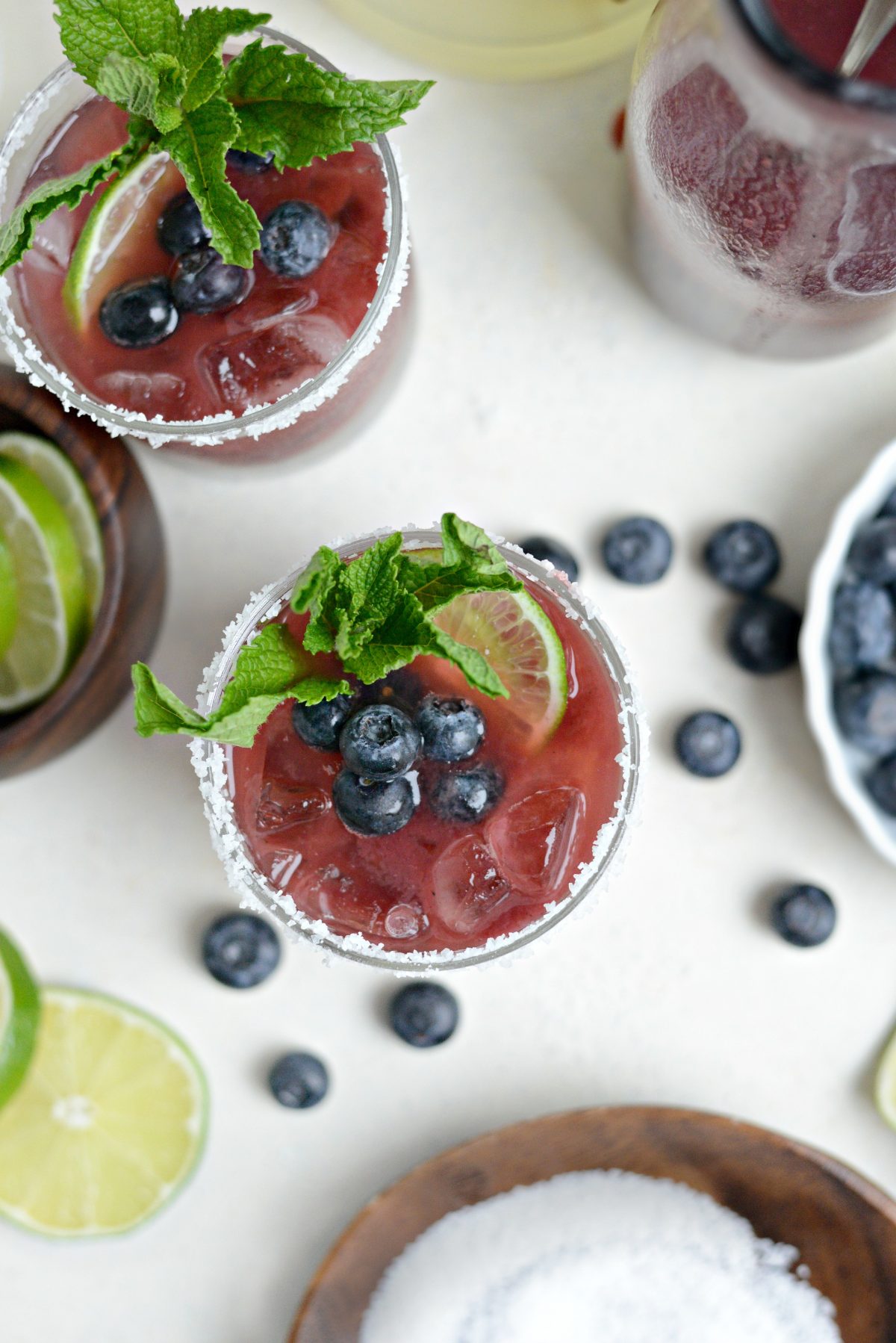 So margs, the quintessential Cinco de Mayo beverage.
I've made a honey version, cilantro margarita and now a blueberry. Because hello spring! So cheers to Cinco de Mayo being on a Friday and kicking off the weekend with chips, dip and margaritas! (<—still looking into getting t-shirts made)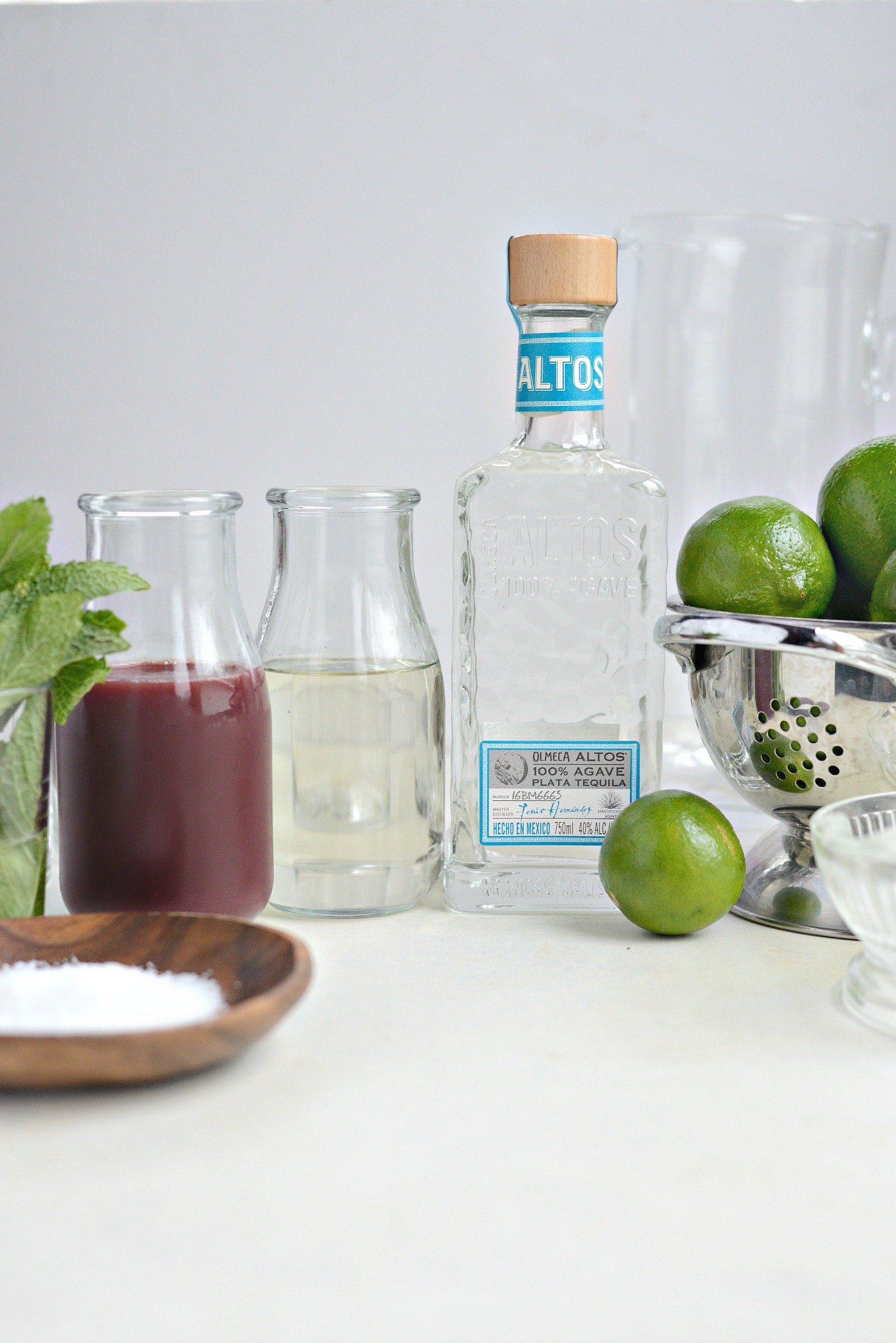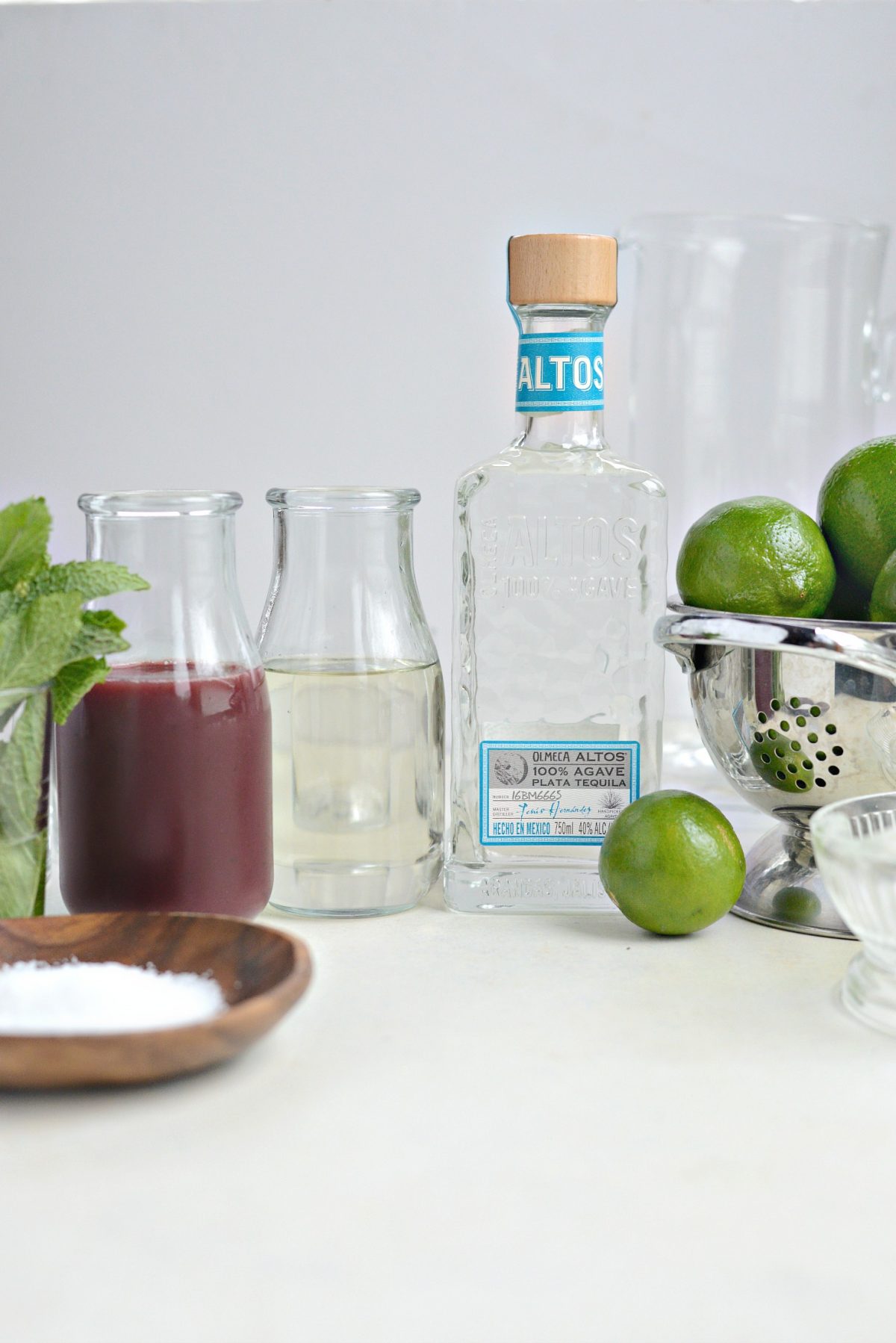 Here's what you'll need to make these sweet and salty and tequila-y blueberry margaritas: Tequila- any silver tequila you prefer. Limes- LOTS and lots of limes. And you'll also need blueberry juice, a simple syrup, kosher salt, fresh mint and of course ice.
Making a simple syrup is easy. Measure equal parts sugar and water, in this instance it's 1 cup of both, and add it to a small sauce pan. Heat on medium, stirring occasionally until the sugar dissolves completely (no need to boil) then allow the syrup to cool completely before storing it in the fridge.
Slice and juice allthelimes.
How many limes does it take to make 2 cups of lime juice? Oh only about 12 to 20. Yep. Hand-squeezed too!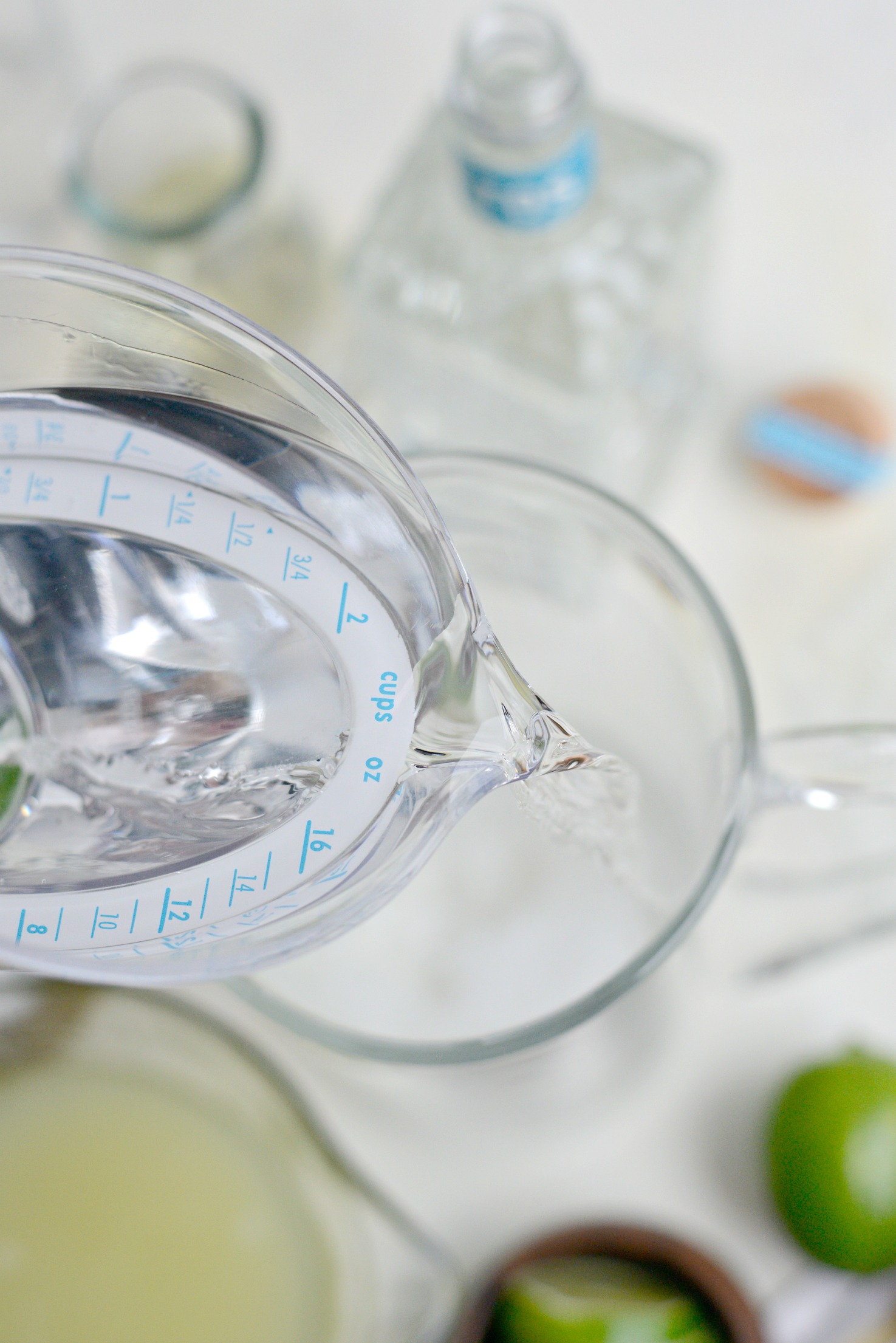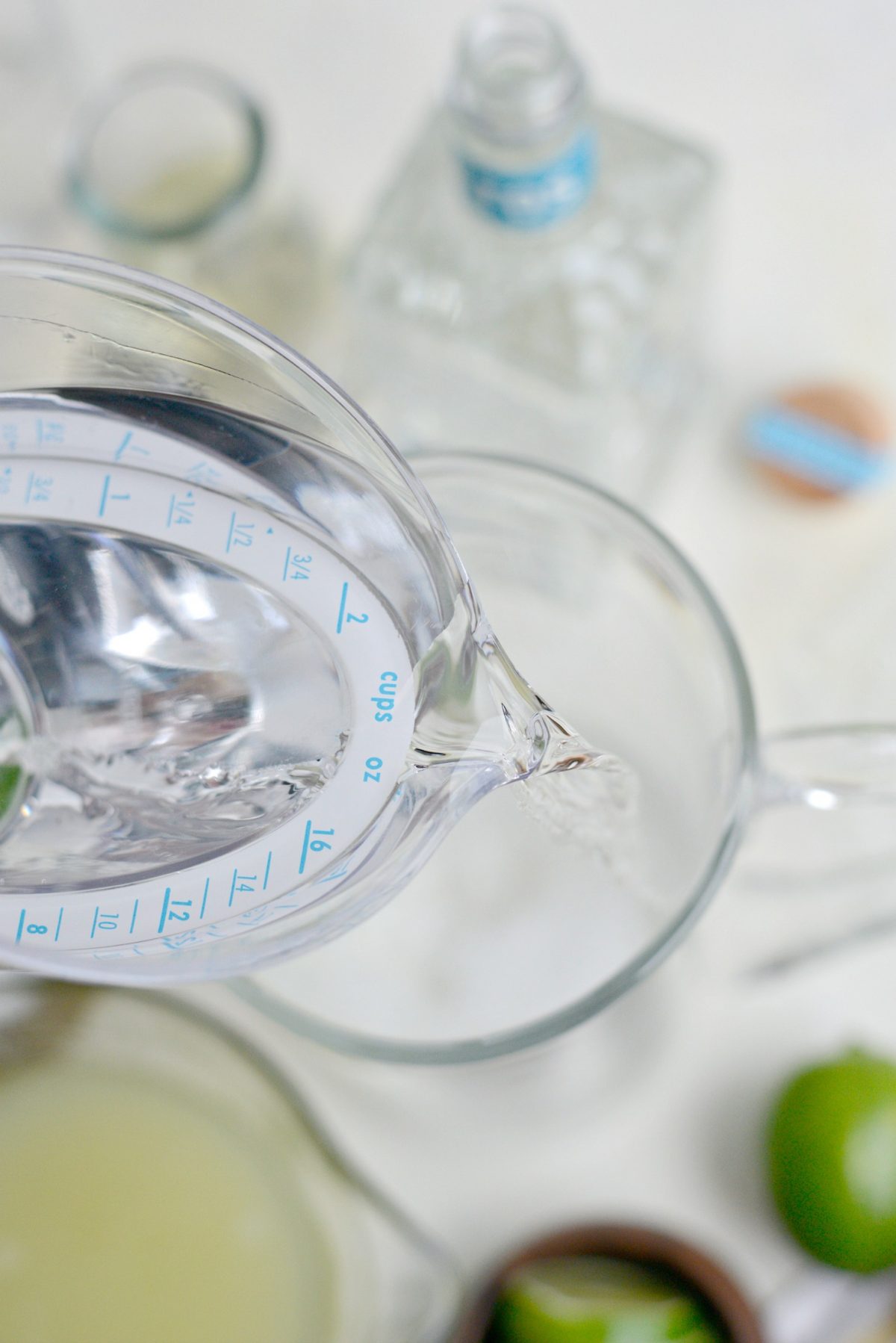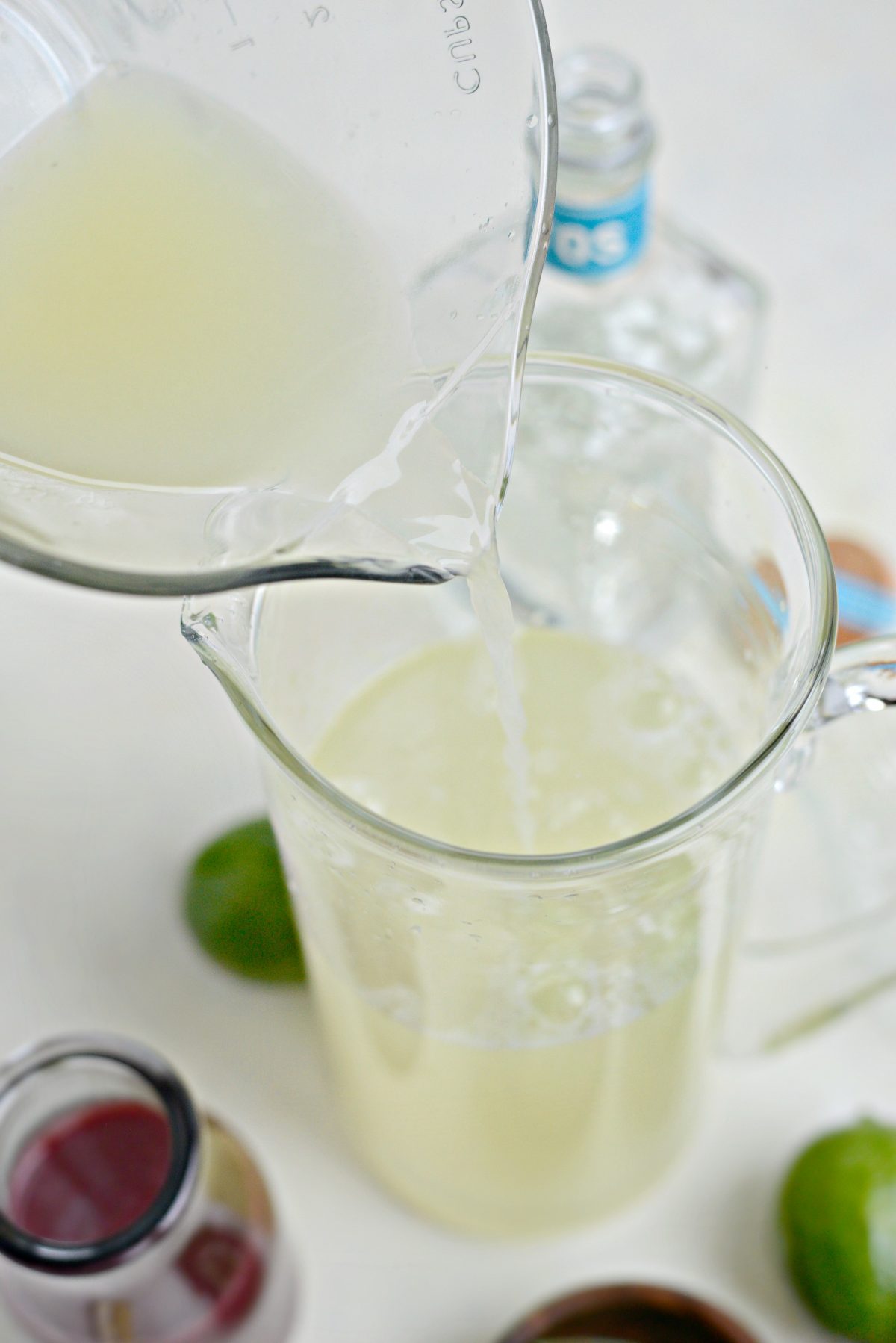 Now comes the fun part. In a large pitcher, pour in 3 cups tequila, 2 cups freshly squeezed lime juice and 1 recipe of the simple syrup.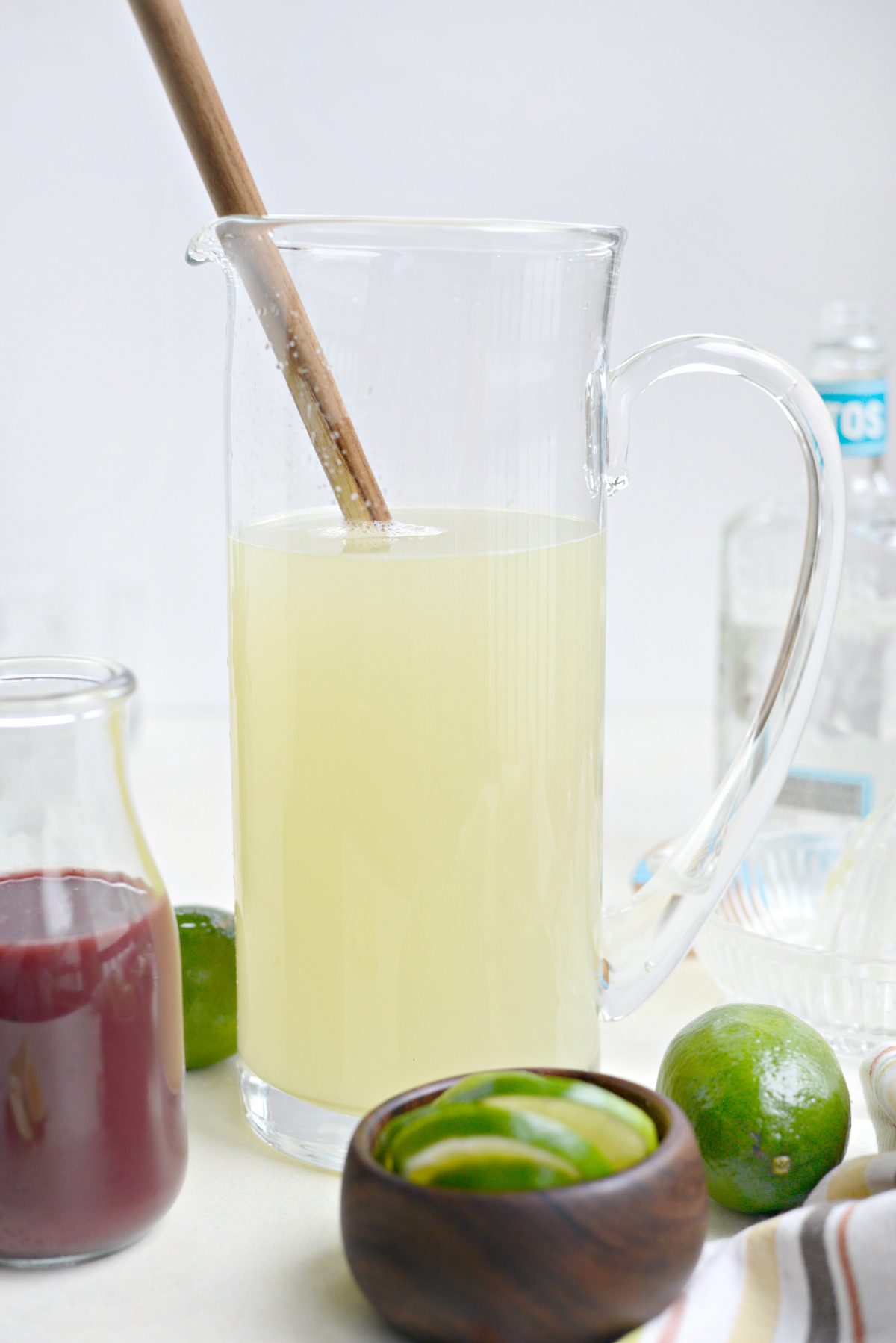 Stir this all together and set off to the side.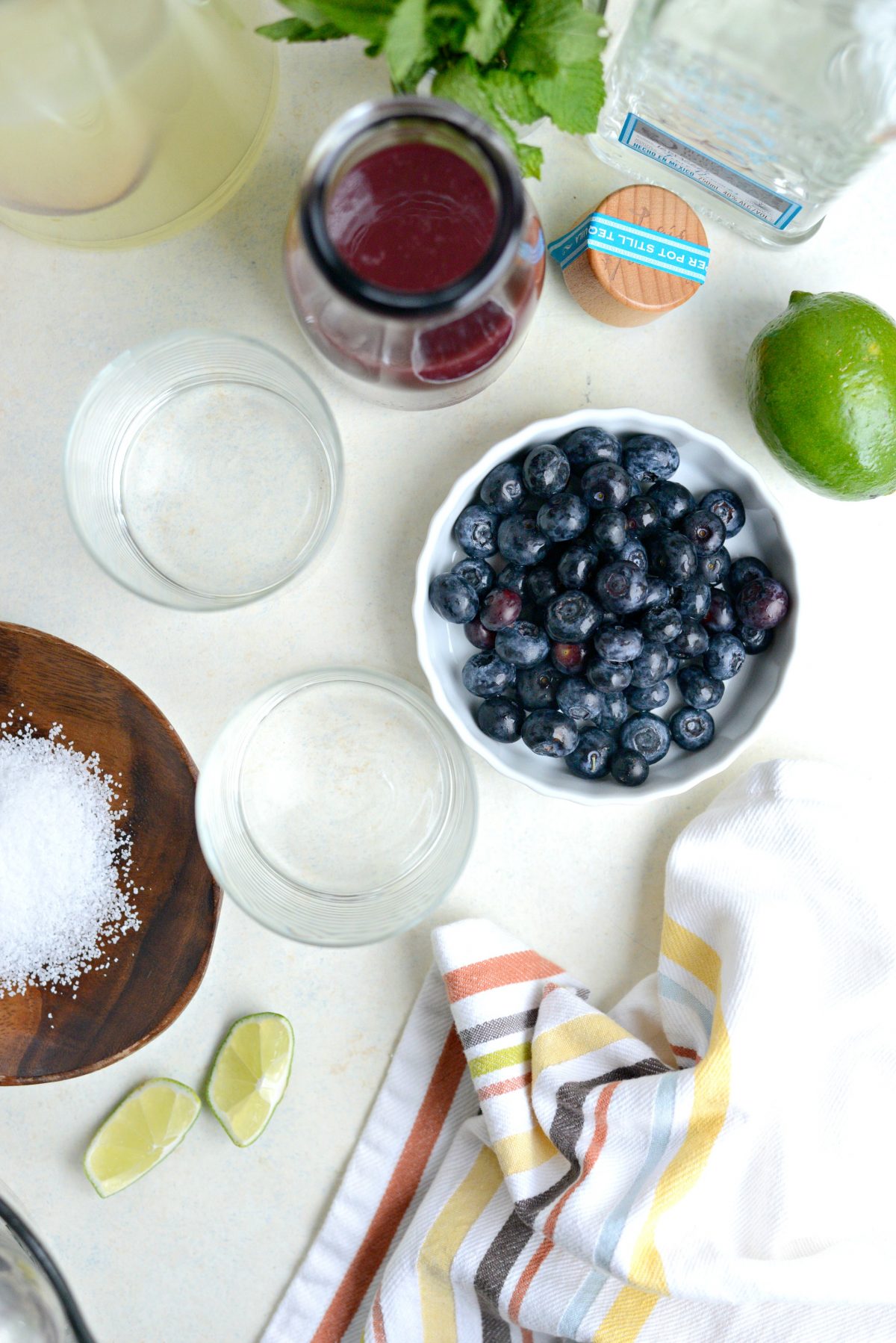 Gather your garnishes, glasses and a small plate of kosher salt.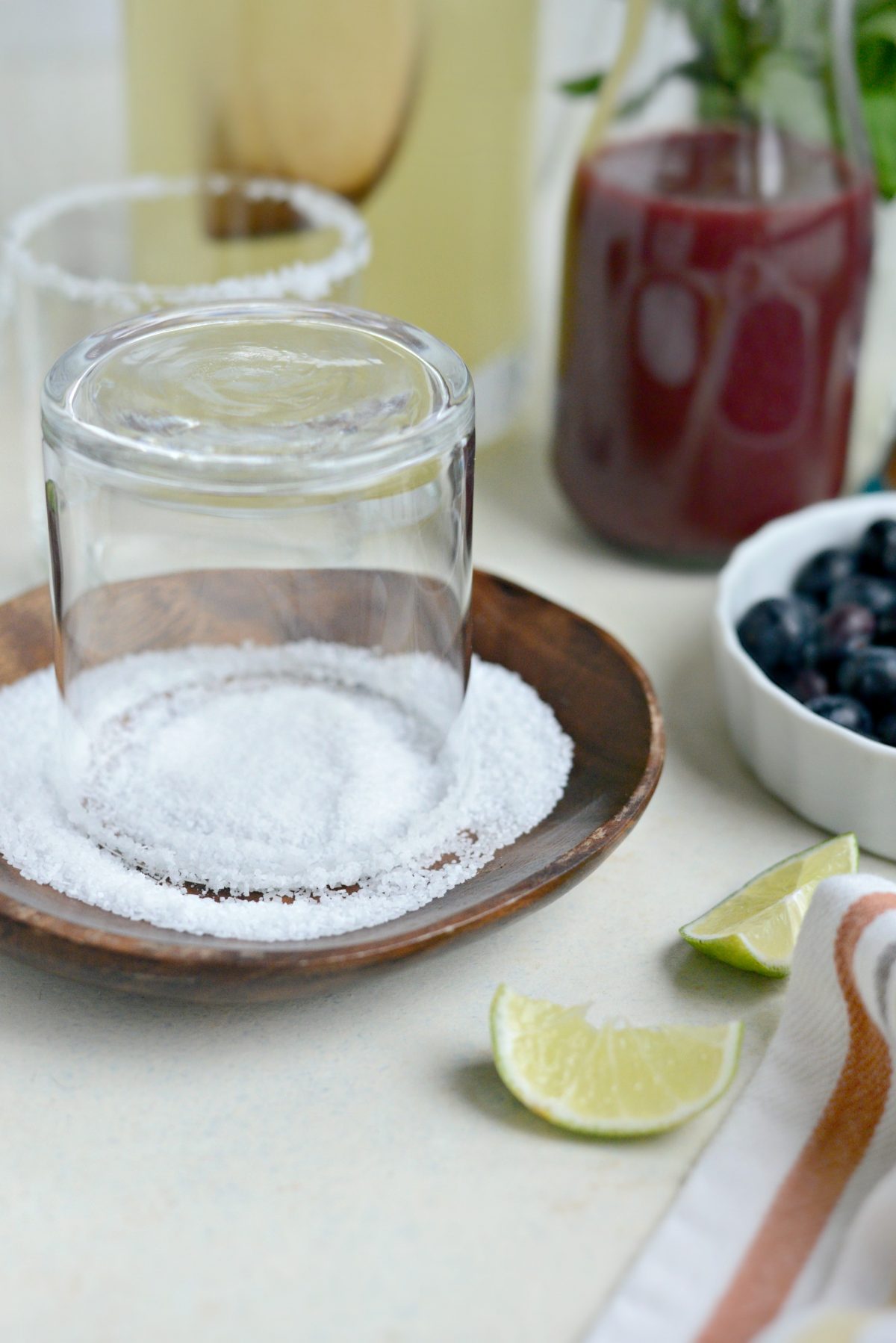 Wet the rim of each glass with a wedge of lime. Then flip the glass over and place the moistened rim into the salt on the plate and twist to coat.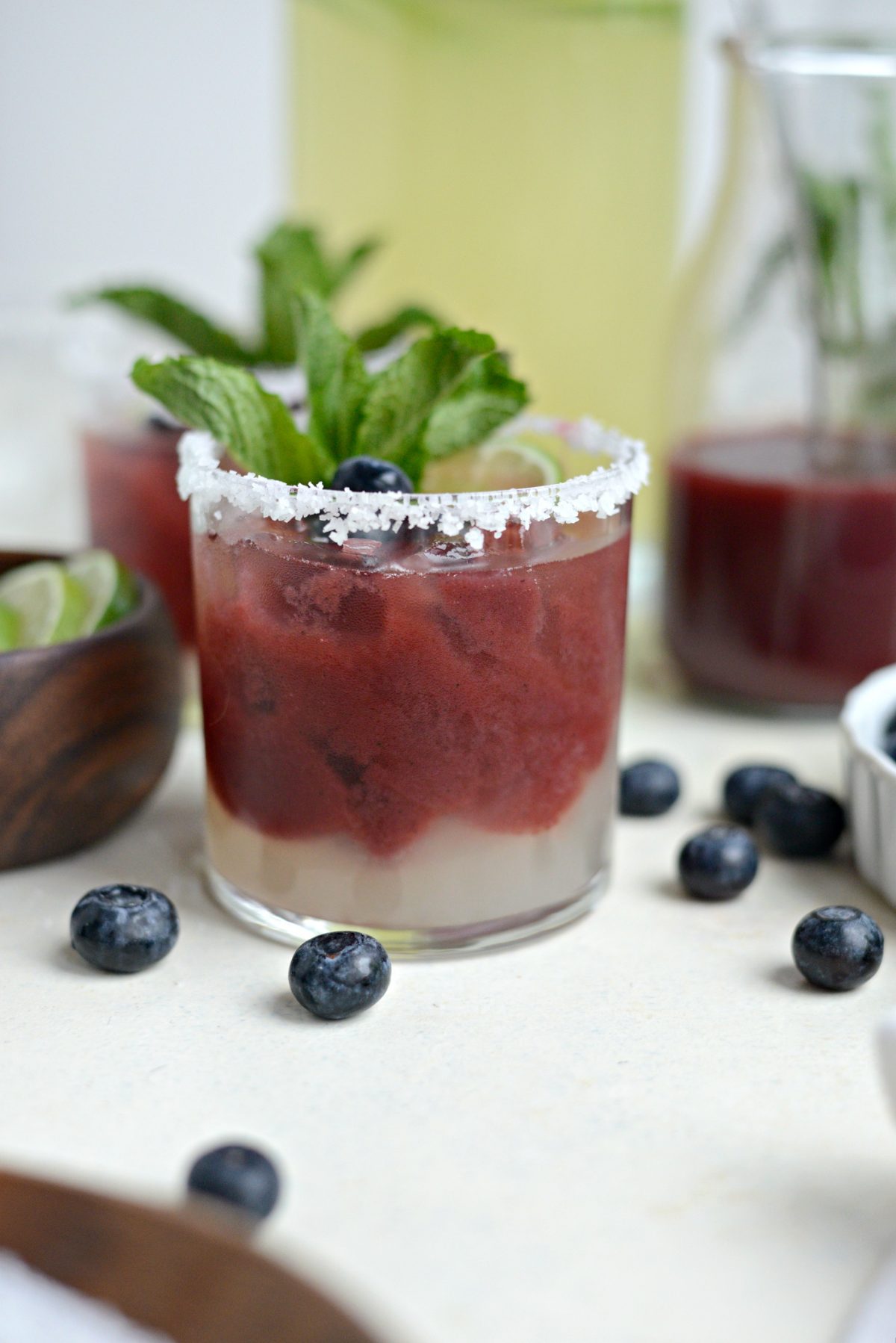 I love me a salty marg rim!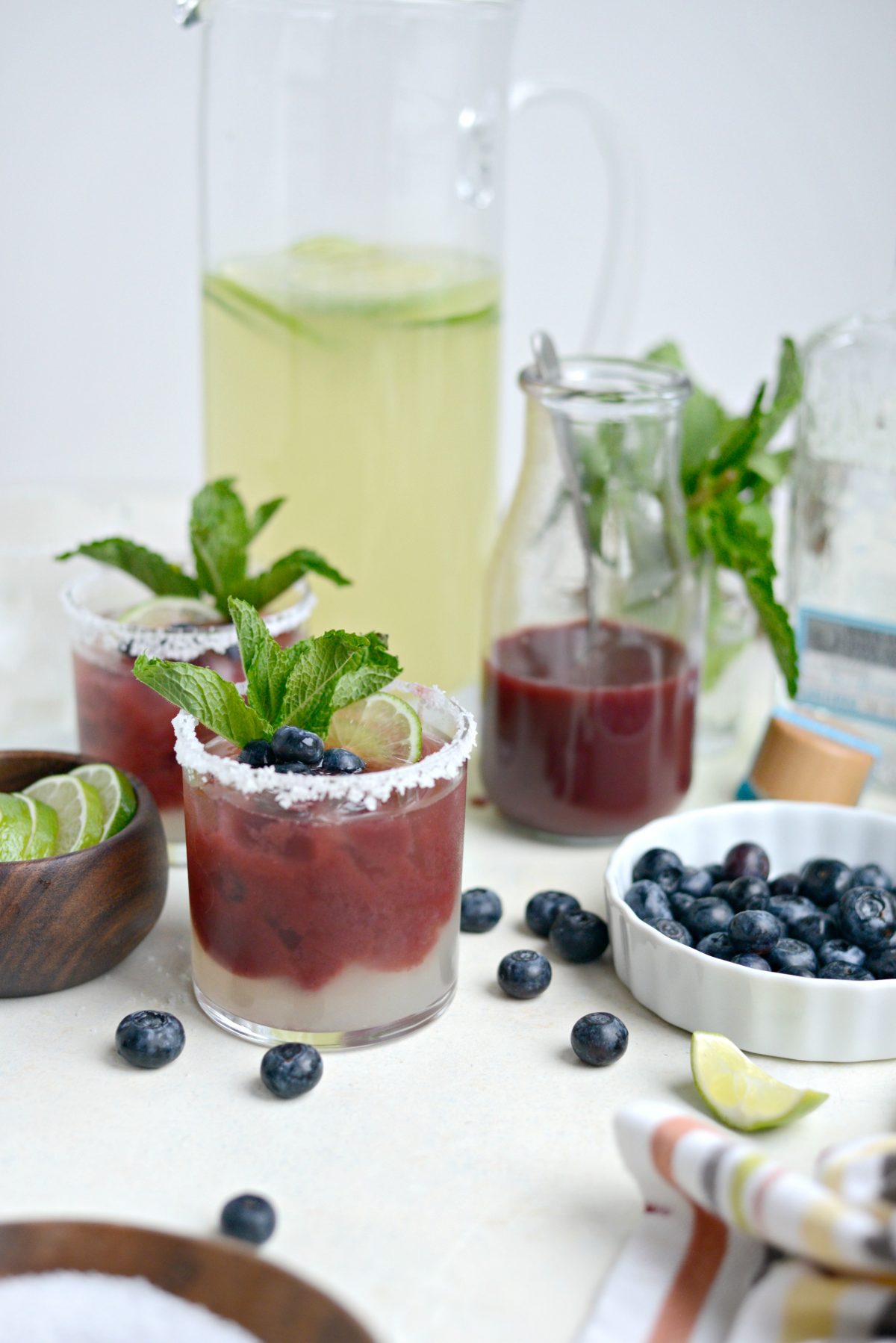 Add ice and fill the glass 3/4 of the way with the margarita mixture. Then hold a spoon over the middle of the drink and slowly pour a little of the blueberry juice onto the spoon. In turn, that will then overflow slowly into the drink, creating the layered drink look.
Side note on the blueberry juice. I do purchase an organic blueberry juice. Now, I did online grocery order and while the website said "blueberry juice" but what it actually was more of a blueberry medley. I didn't have time to head back to the store and it still tasted AMAZING! I just wanted to let you know, to look for the real deal blueberry juice, it's out there.
Garnish with a few extra lime slices, blueberries and a sprig of mint.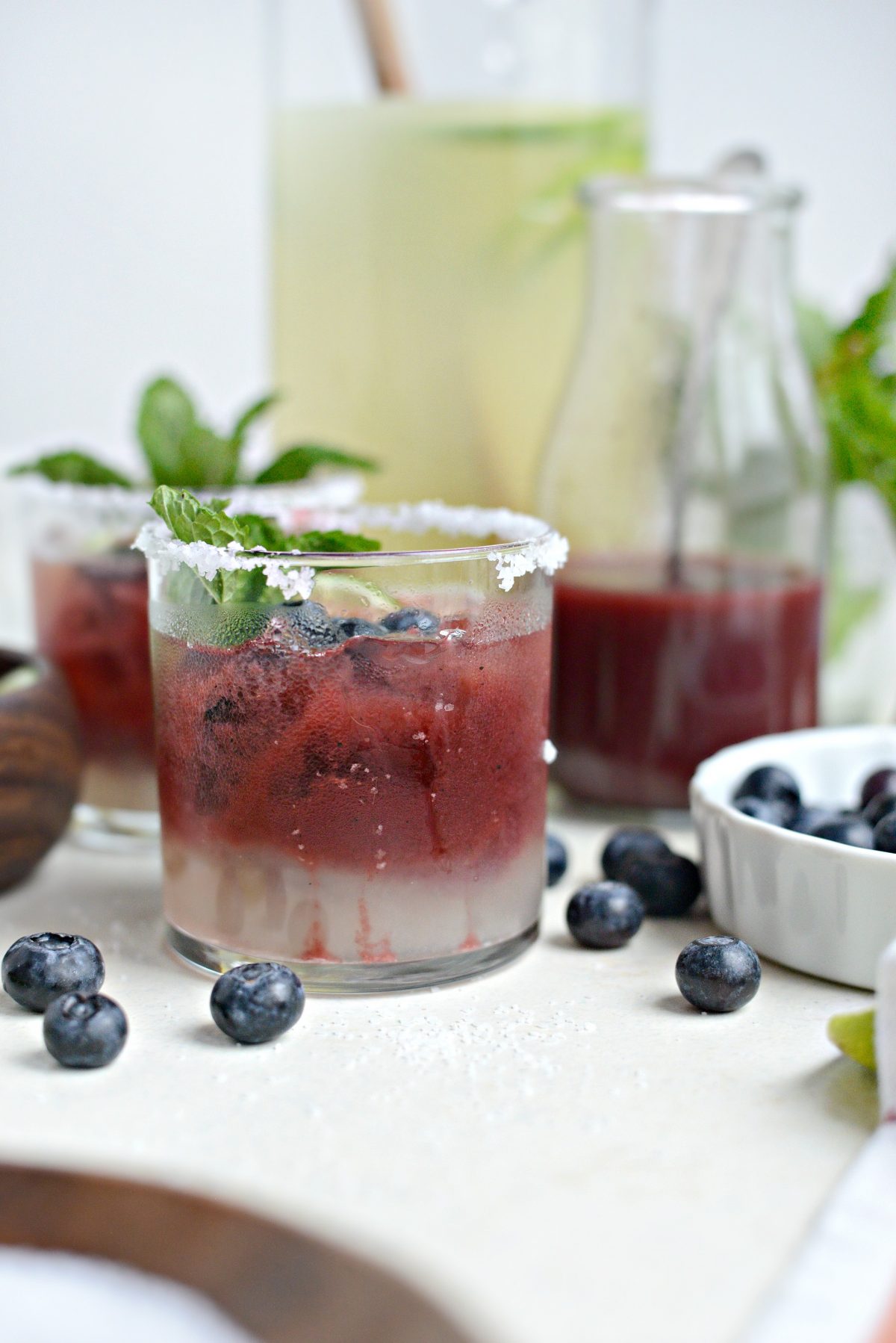 Sip and dip, my friends! Happy Cinco de Mayo!
Remember to please drink responsibly and don't drink and drive.
Enjoy! And if you give this Blueberry Margarita recipe a try, let me know by snapping a photo and tagging me on twitter or instagram!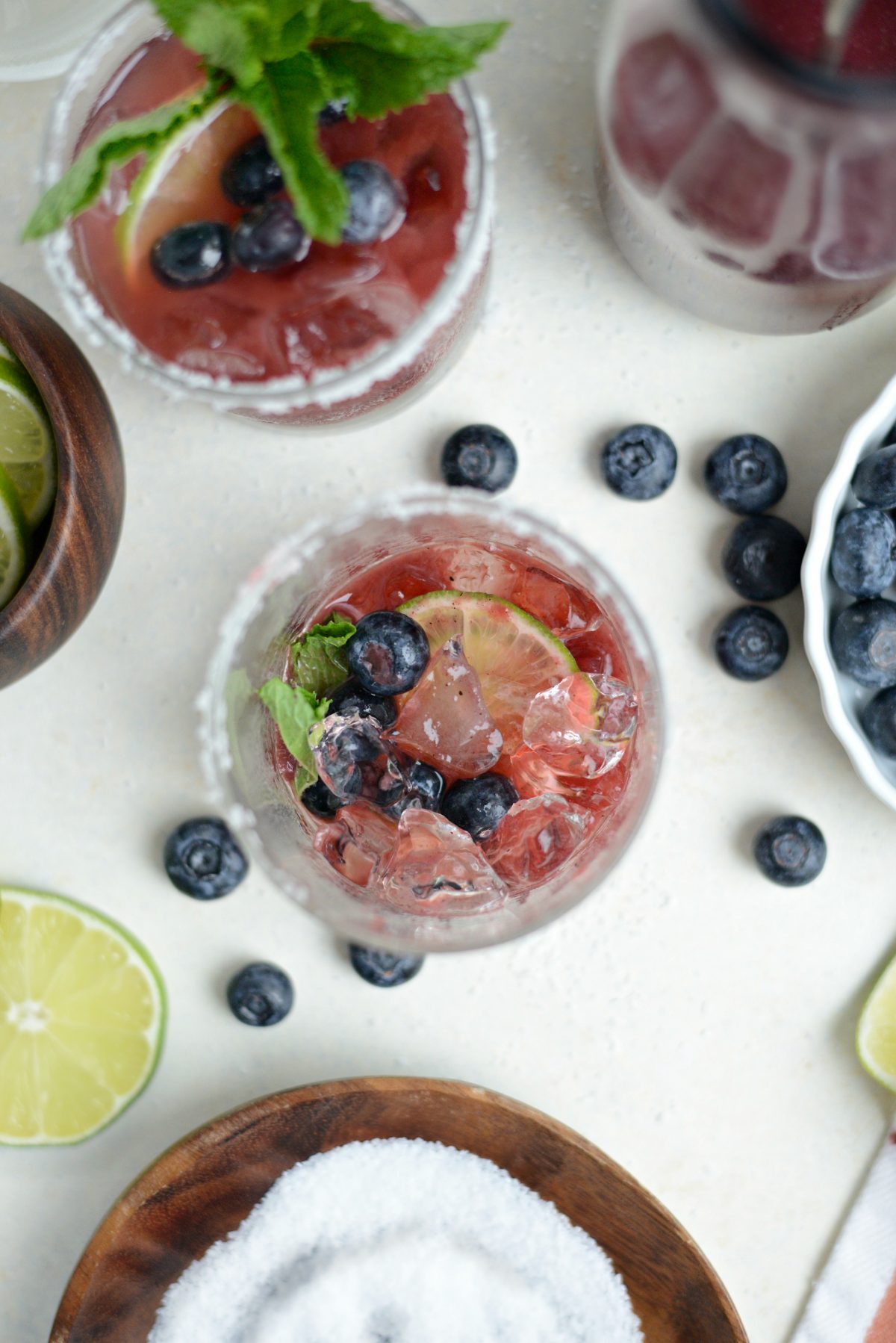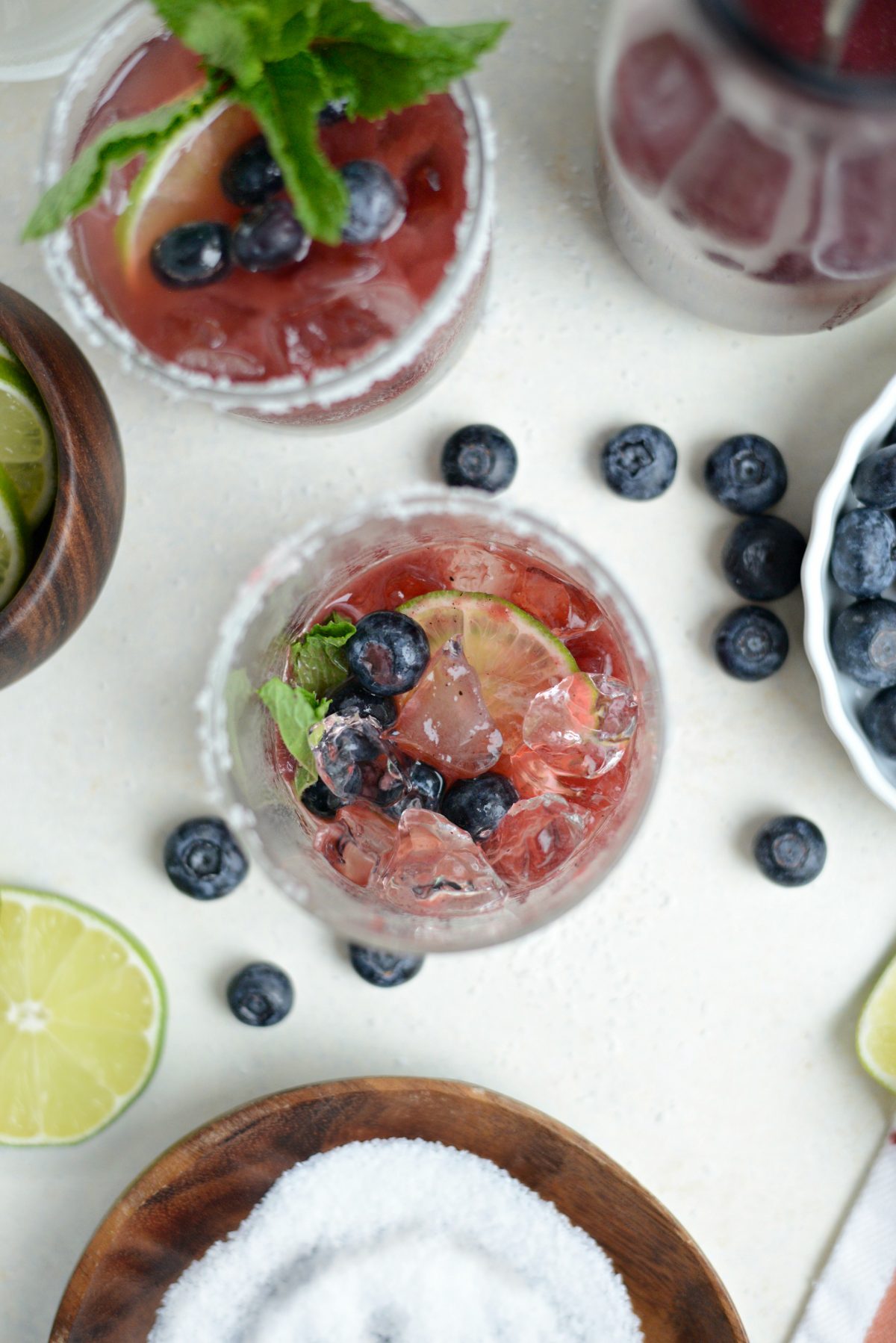 My cookbook Simply Scratch : 120 Wholesome Homemade Recipes Made Easy is now available! CLICK HERE for details and THANK YOU in advance!
[this post contains affiliate links.]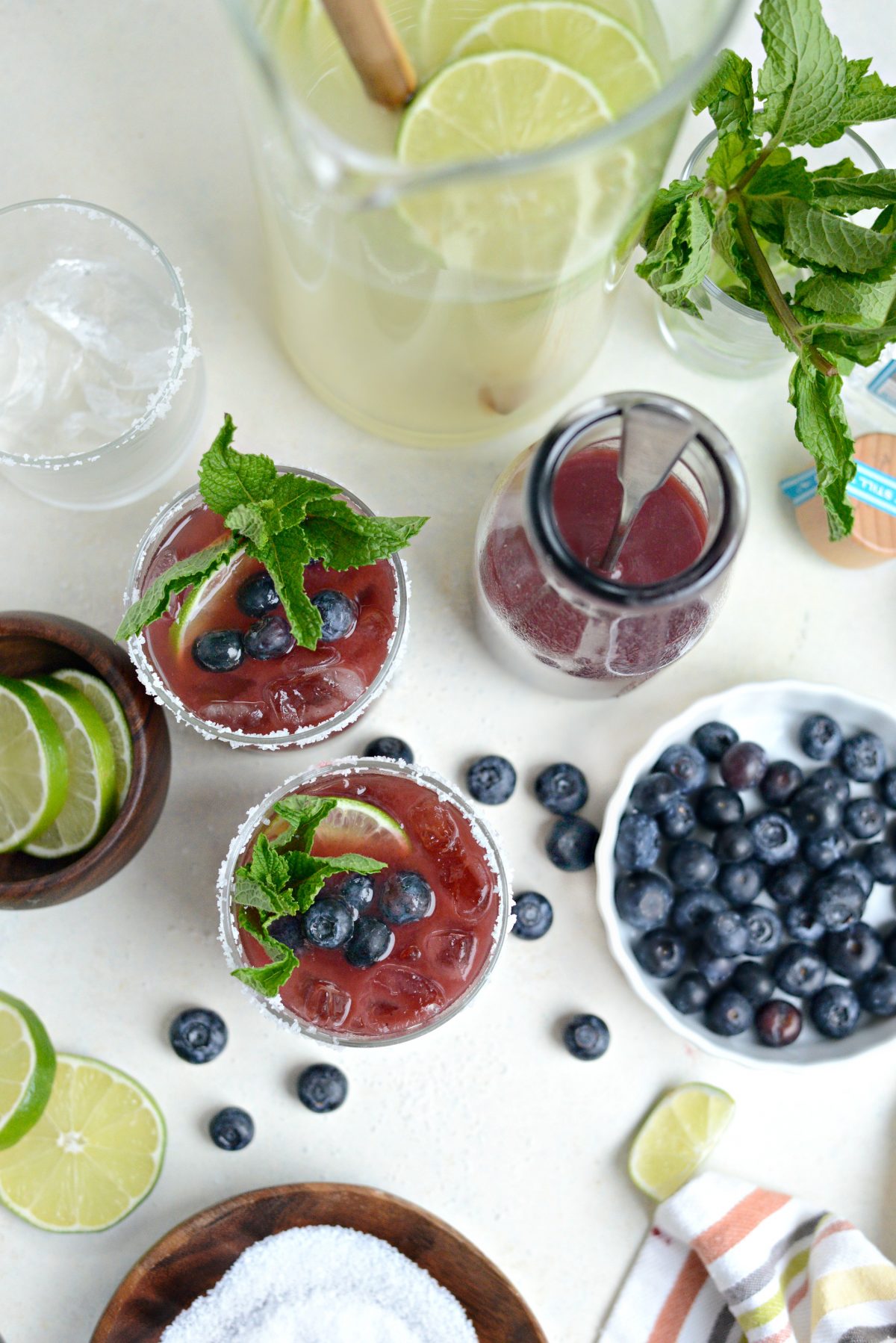 This post may contain affiliate links.
Buy the Cookbook: Simply Scratch : 120 Wholesome Homemade Recipes Made Easy Now available on Amazon »
THANK YOU in advance for your support!