Today I'm sharing my favorite recipe for loaded twice baked potatoes!
I make these all the time. I serve them with grilled steak, roasted chicken, on Christmas Eve with prime rib and wouldn't these look mighty pretty next to your Easter ham? As of yesterday, I had one as is as my lunch with no regrets. Okay, two. But technically that's like one potato right?
Really though, there's just no bad time to have a loaded twice baked potato. Hello, cheddar and bacon!!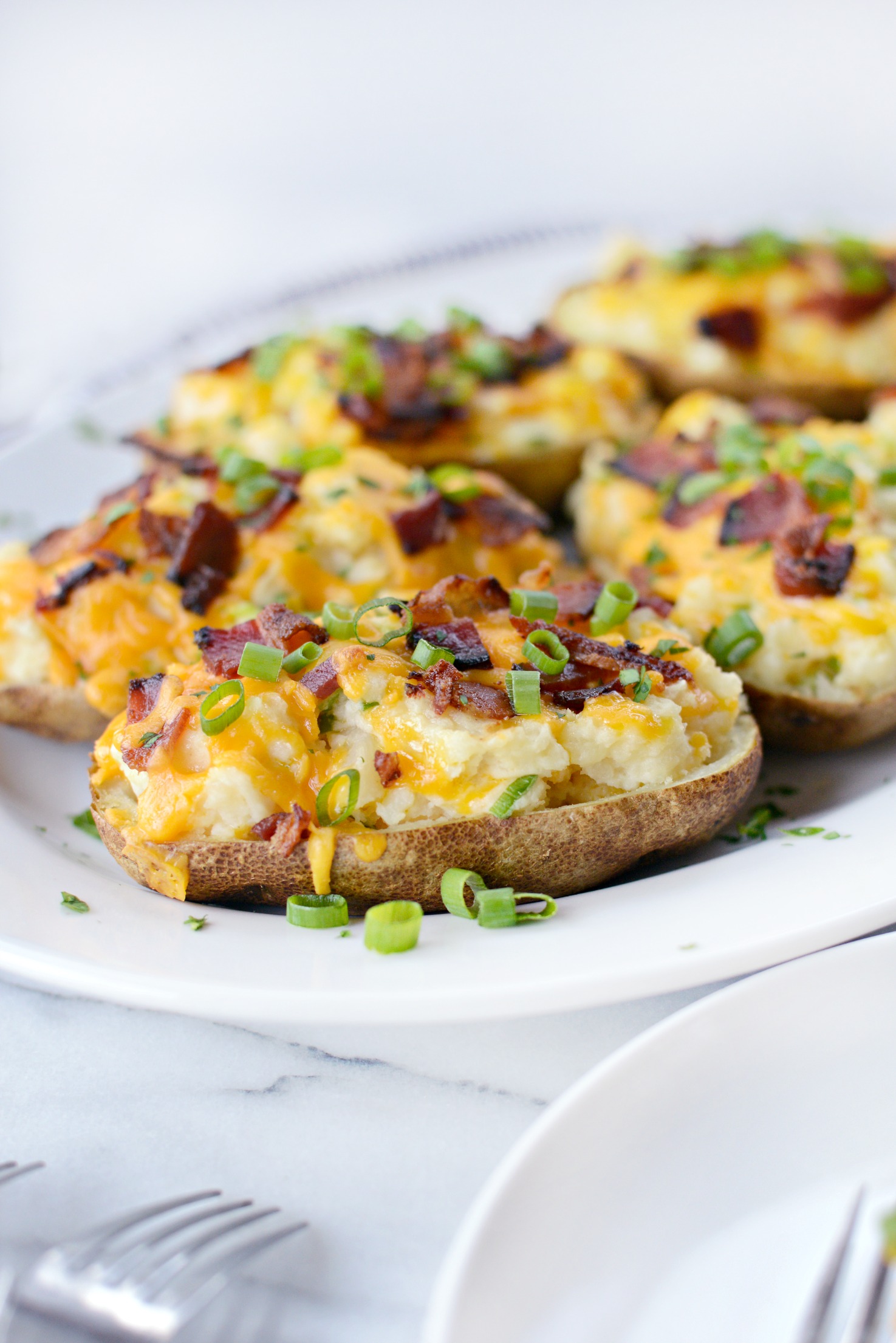 This recipe was one of the first posts I had on SS, nearly 7 years ago to the day! I've since switched up the way I make them, adding a not-so-secret ingredient into the filling… bacon fat! Just a simple tablespoon of melted bacon fat really ups the flavor, adding a silkiness like butter would, but oh-so much better than butter.
Start pre-heating your oven to 400° and scrub 4 large russet potatoes. I rub about a tablespoon of olive oil into the skins, for flavor and moisture, and then bake them on the middle rack for about and hour, turning them halfway through.
The potatoes are done when a knife pierces them easily, meeting zero resistance. If there still a bit firm, then just throw them back in the oven for a few more minutes.
While the potatoes are baking in the oven, I'll cook the bacon in a large skillet until crispy but not overly so. They'll crisp up more when baked in the oven with the potatoes.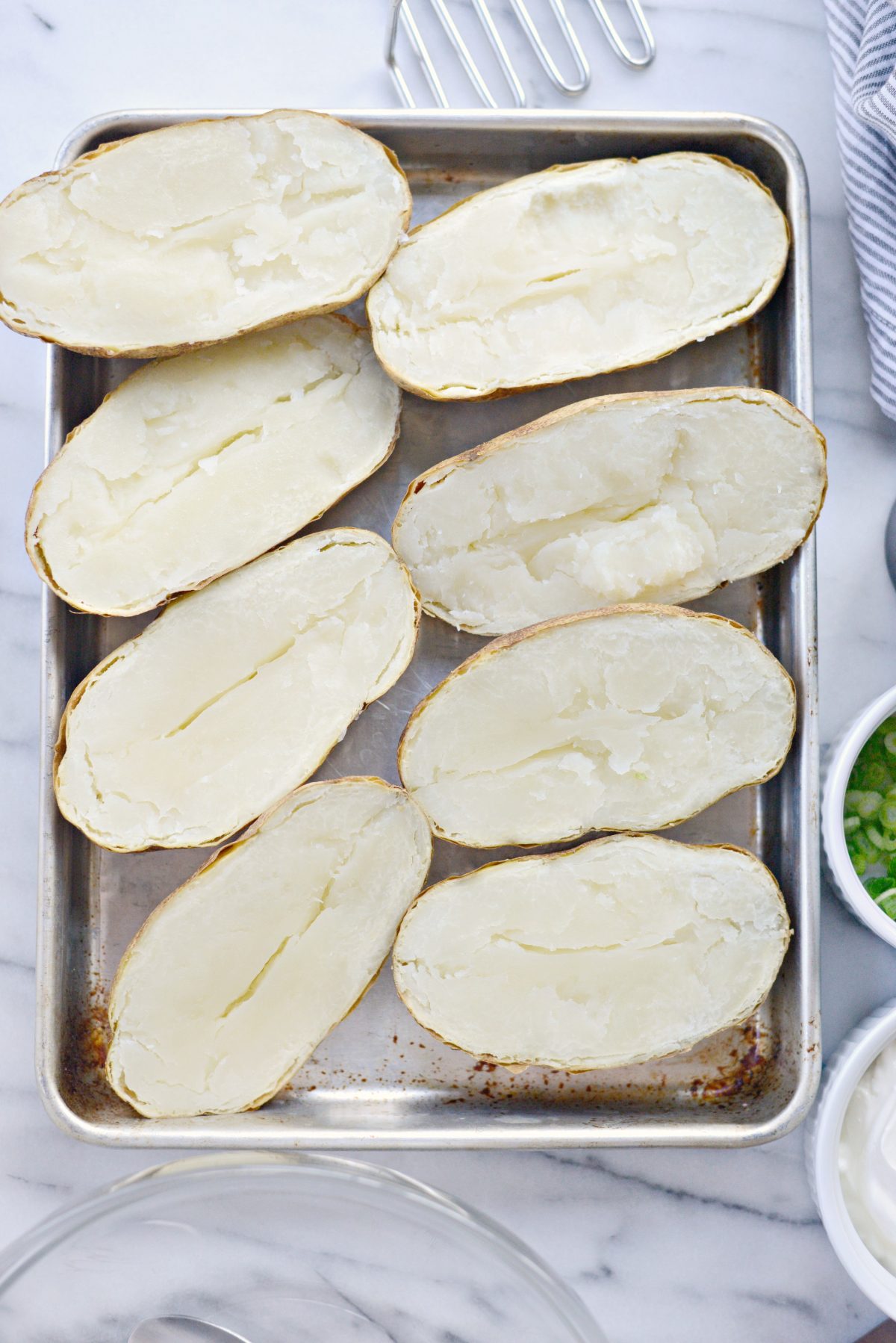 When the potatoes are cool enough to handle, cut them in half down the length of the potato.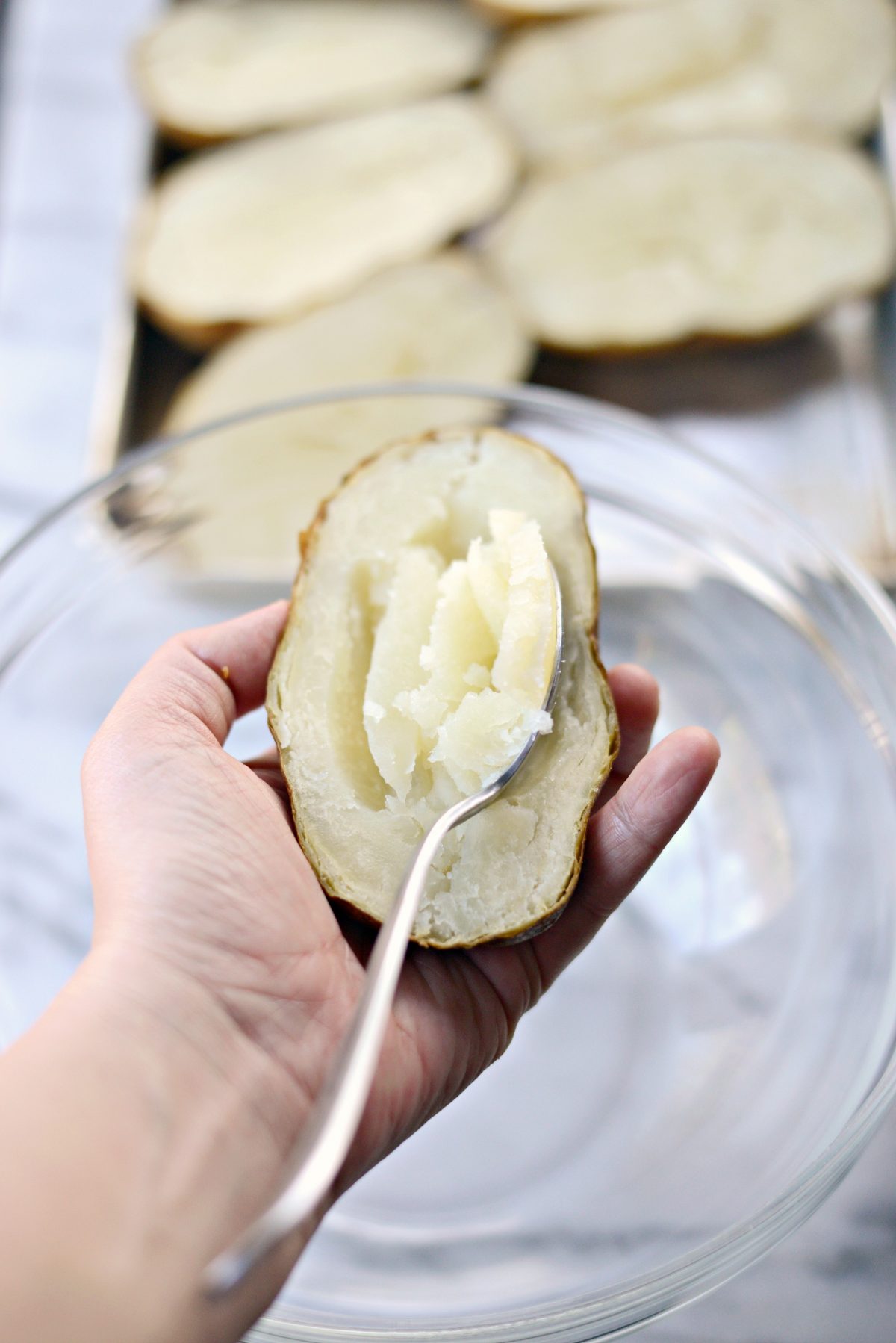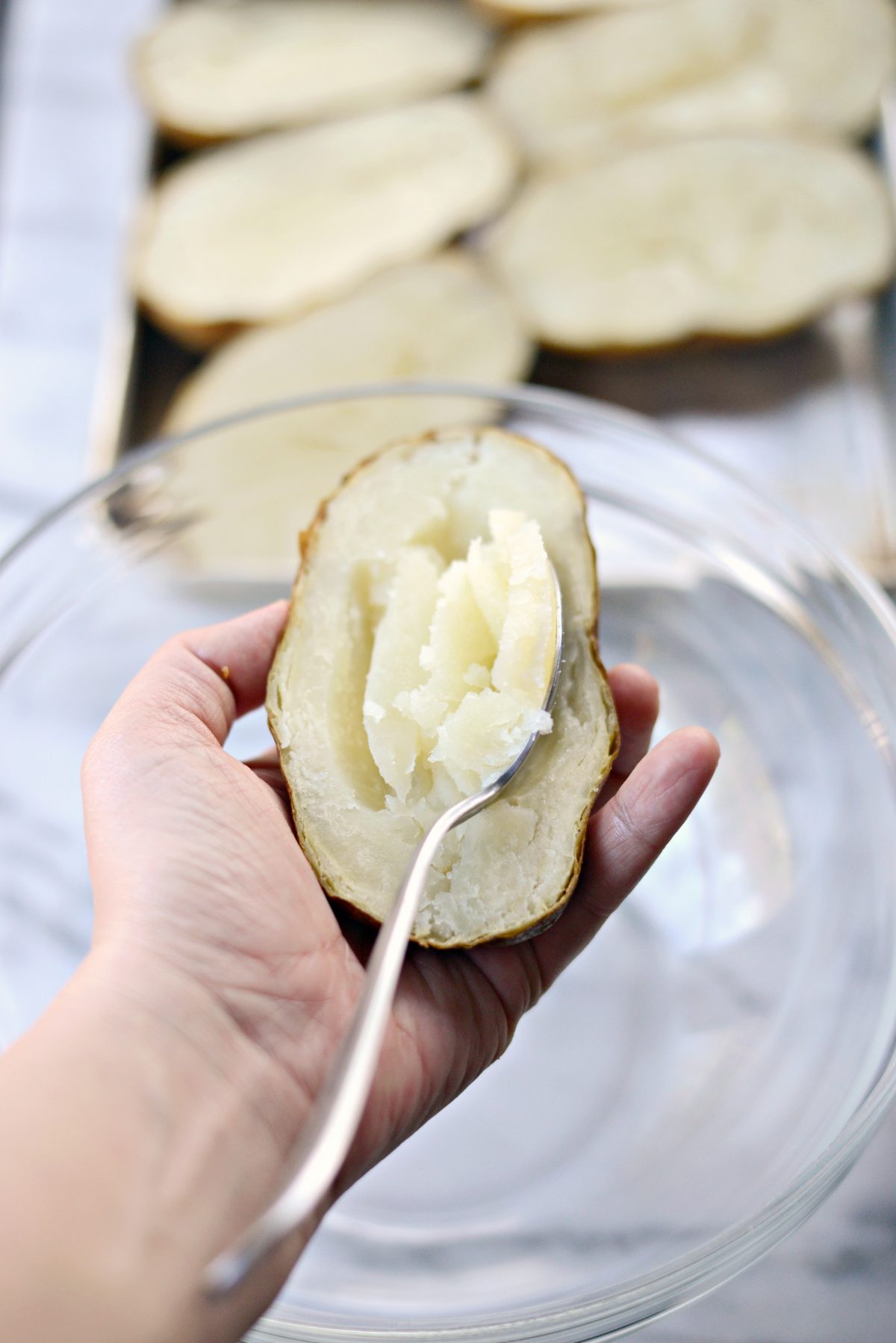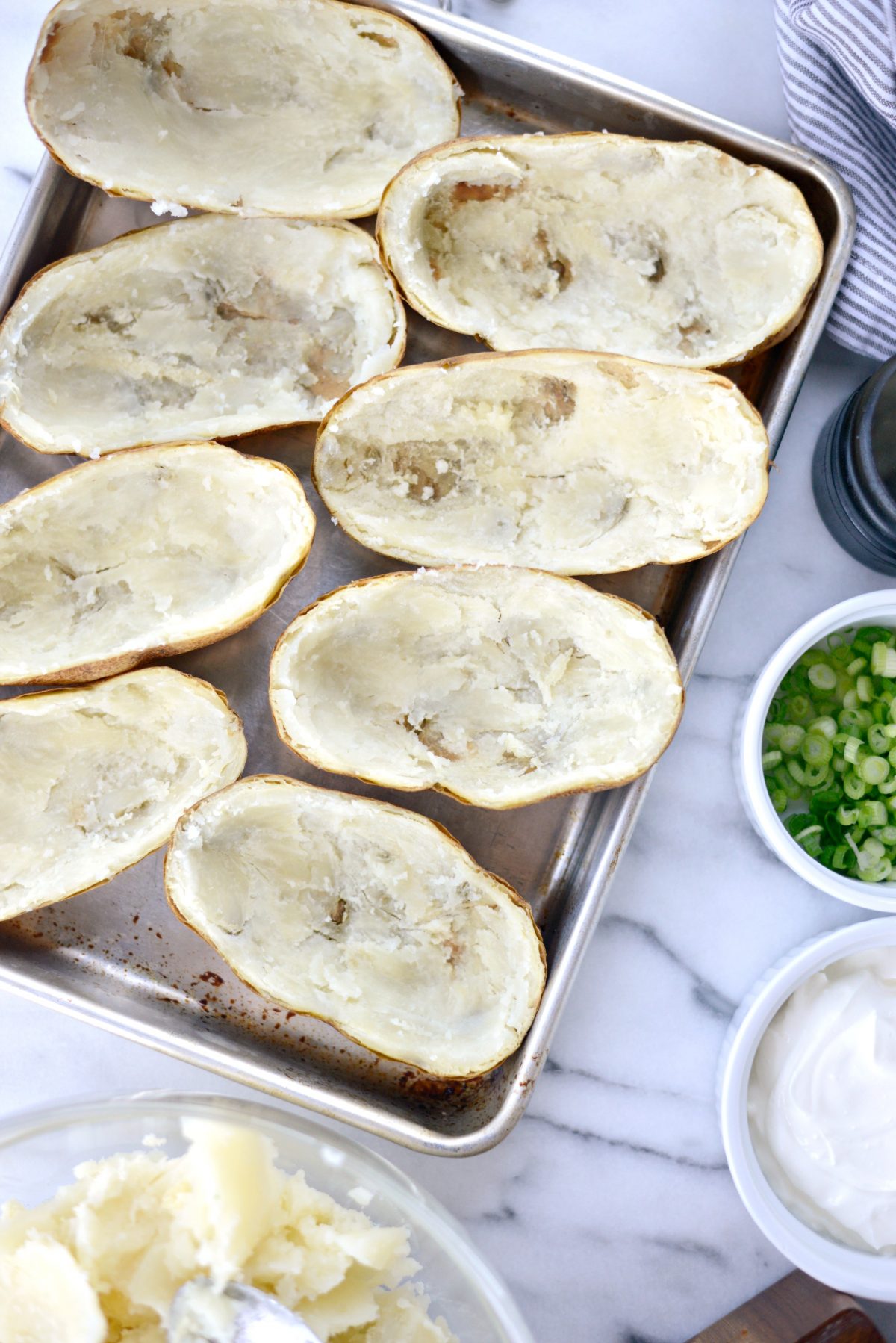 Now would be a good time to reduce the temperature of your oven to 350°. Using a spoon, carefully scoop out the flesh of the potatoes, being careful not to tear the skins. If it happens, don't worry it has happened to me several times :).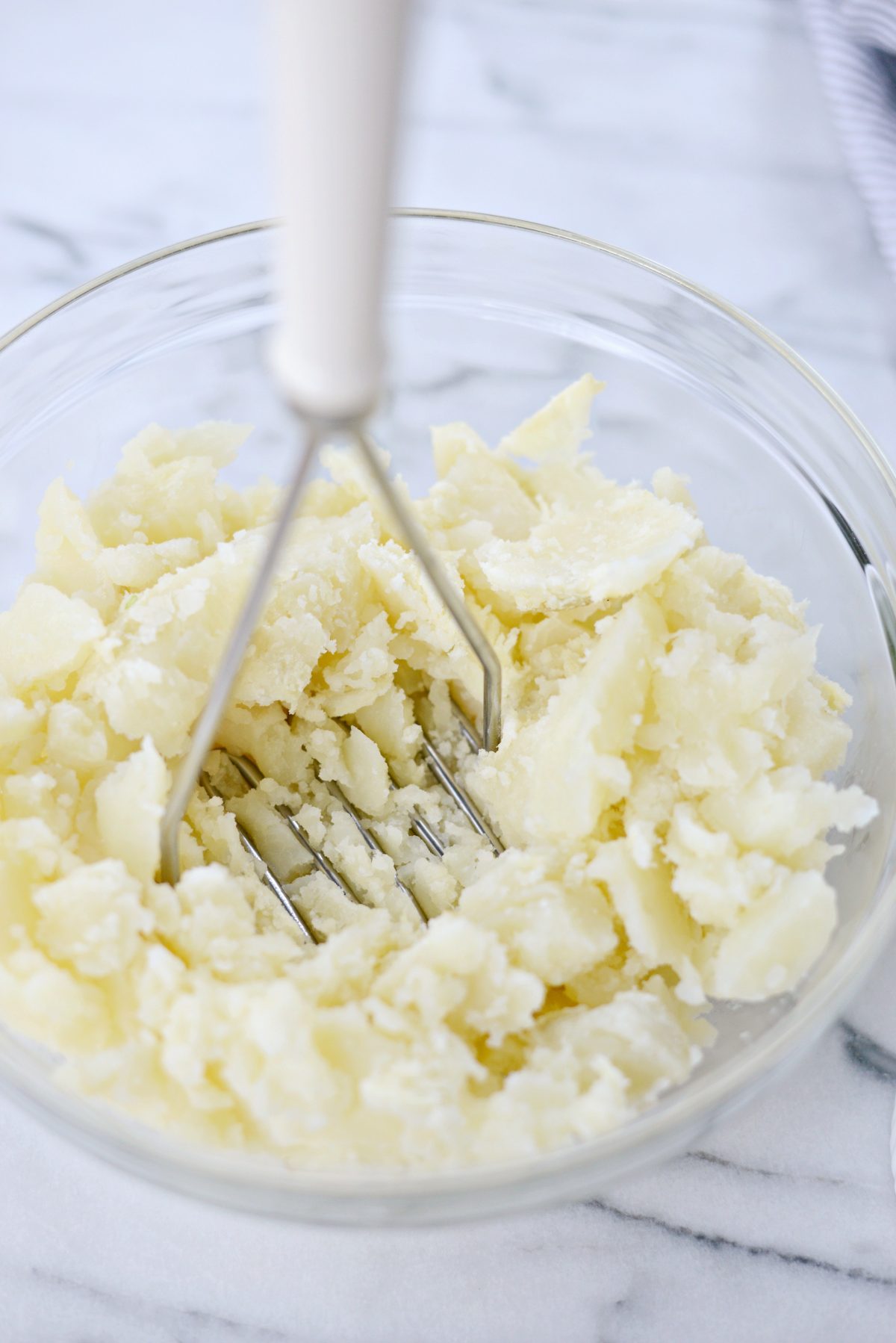 Mash the potatoes until smooth with a few lumps.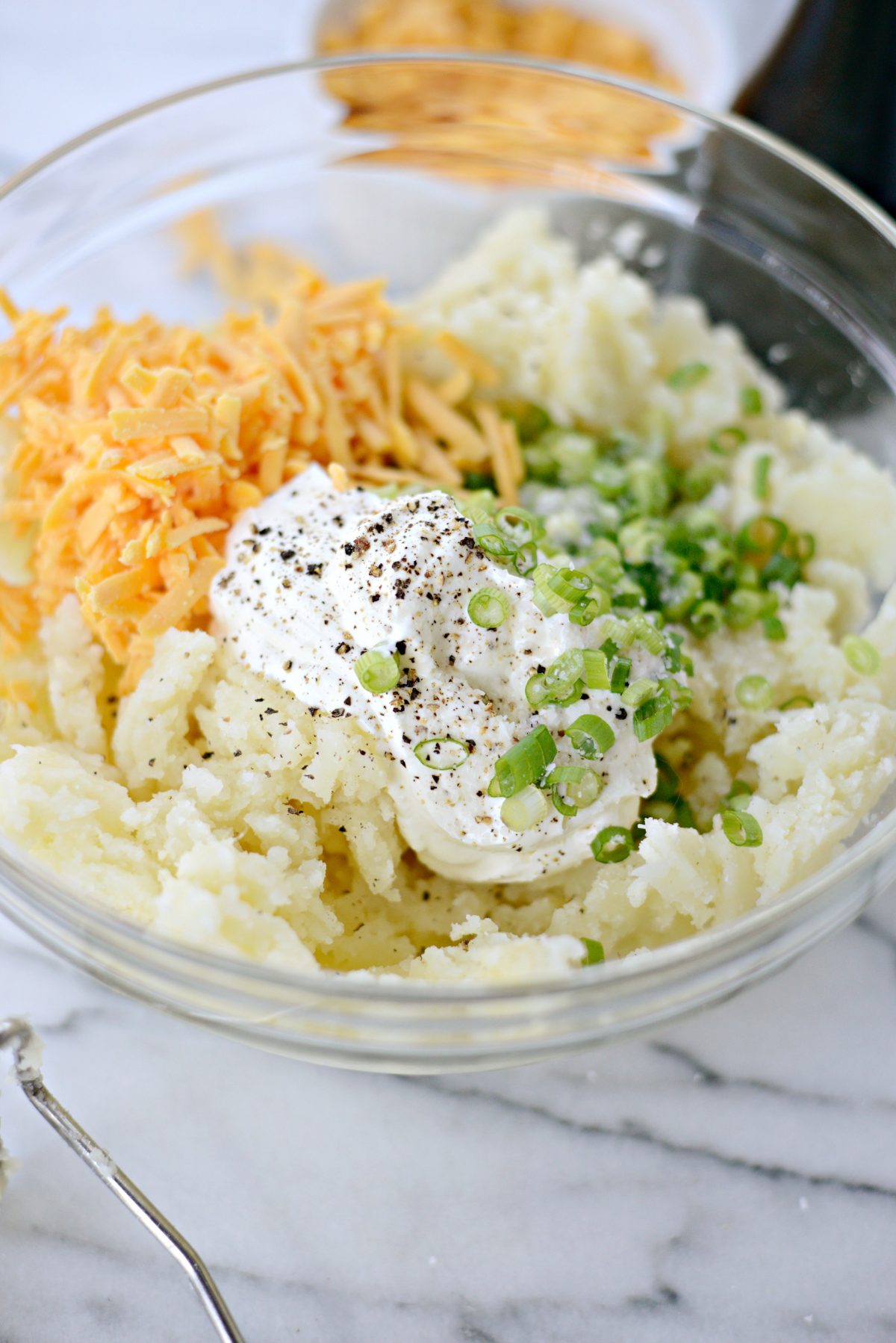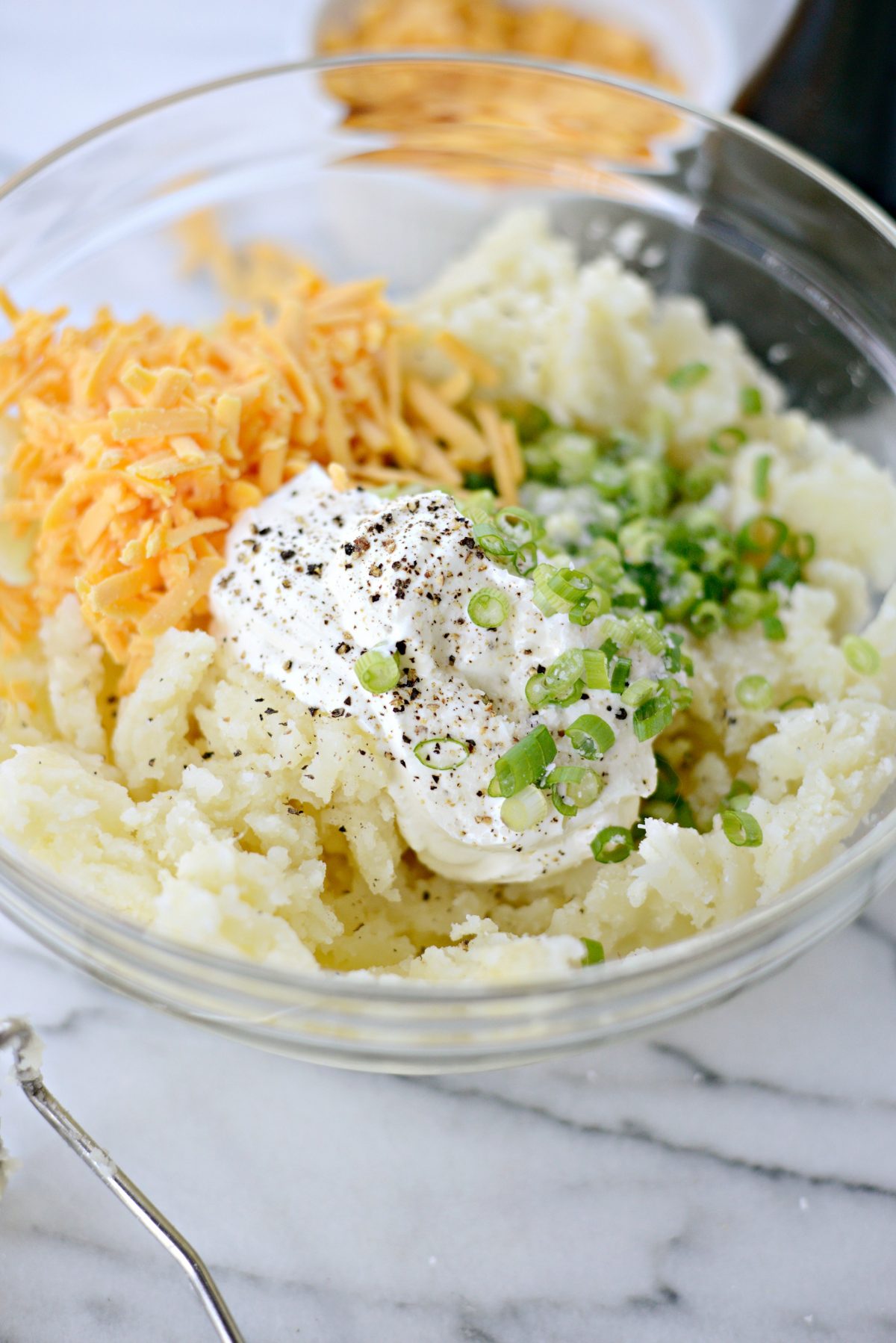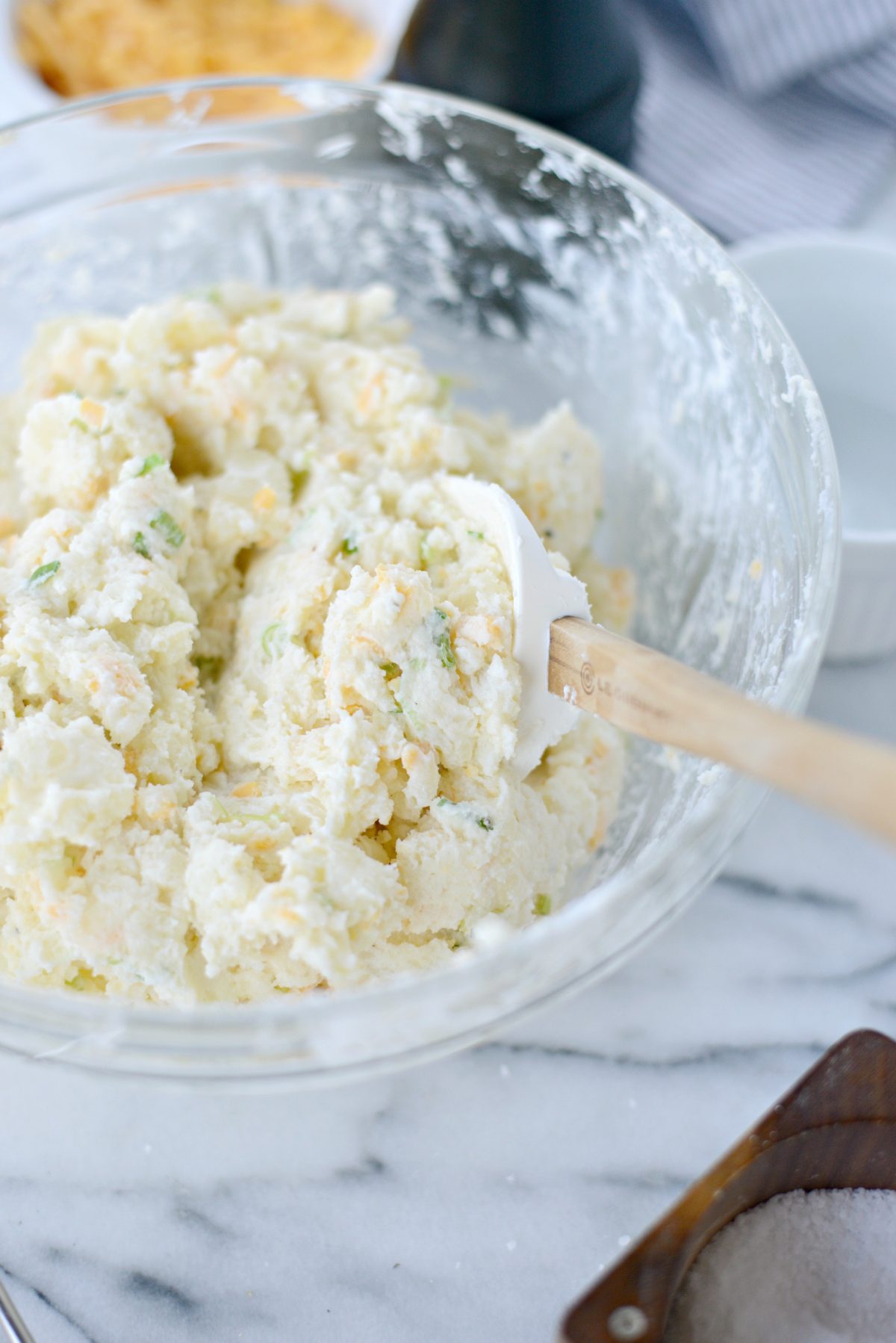 Next, measure and add in the sour cream (about 3/4 to 1 full cup — depending on how much potatoes you have), 1/2 cup of the cheddar cheese, the reserved tablespoon of bacon fat and add only the light green parts of the green onion (reserving the dark for later). Lastly, season with a few generous pinches of kosher salt and freshly ground black pepper, then mix.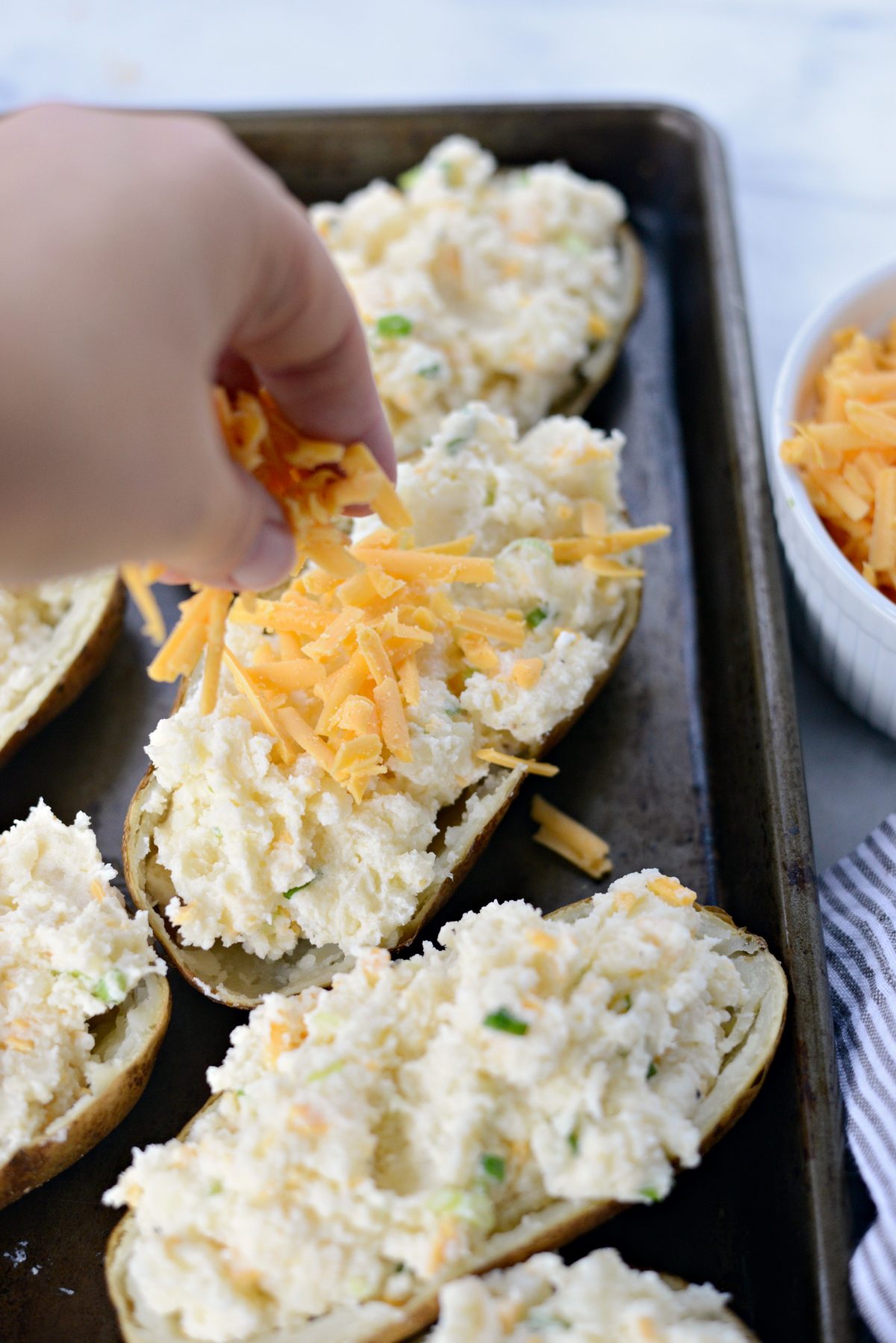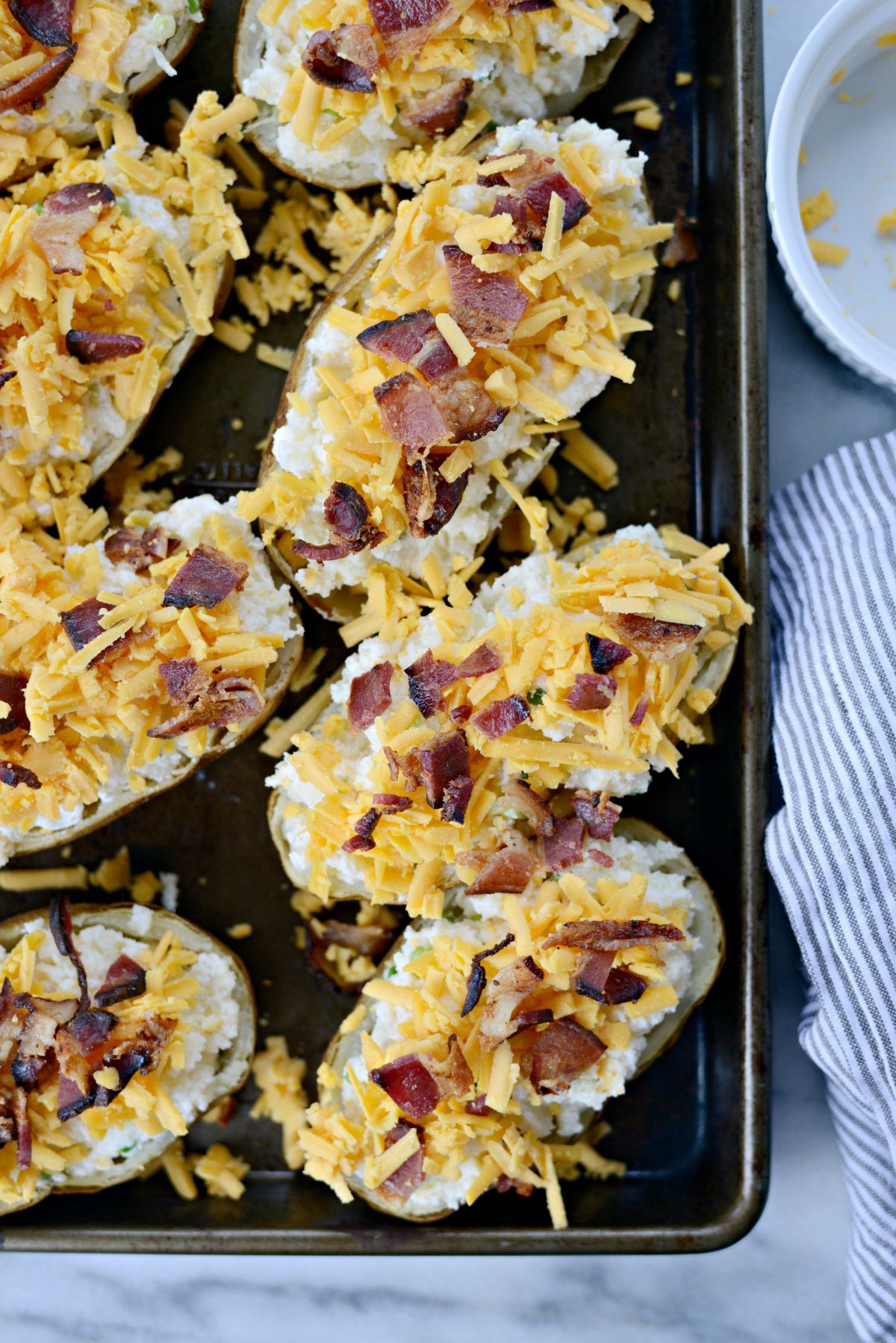 Load up the skins with the filling and top the remaining cheddar and chopped bacon. Bake in your preheated 350° oven for about 10 minutes or until the cheese has melted.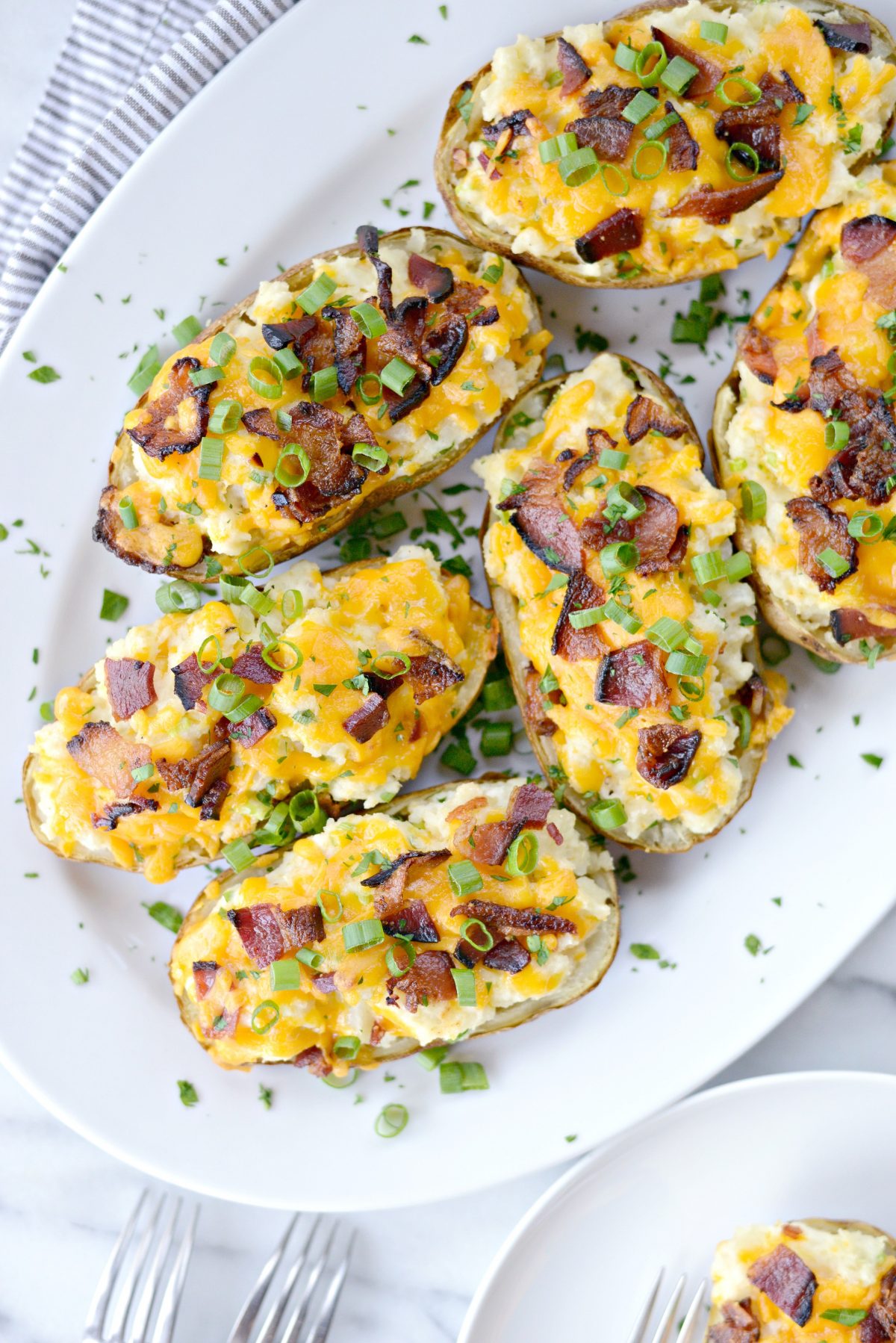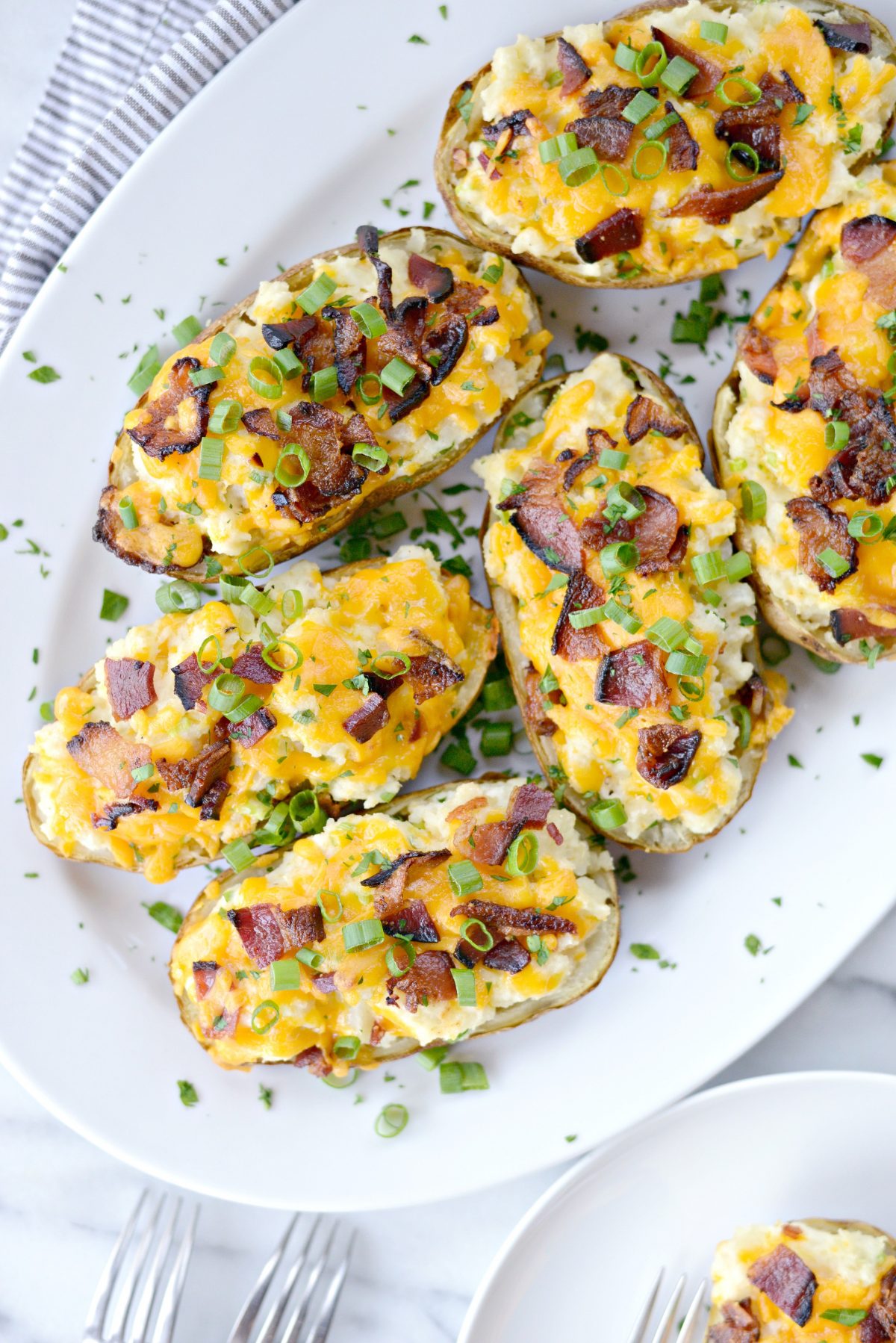 Lastly, sprinkle with the last of the green onions and some minced parsley for a pop of green.
Ahhh… you really should smell (and taste) these loaded twice baked potatoes!! So darn delicious!
I'd like to point out that there's no wrong way to eat these loaded twice baked potatoes. My daughters leave the skins. Pat eats both the skins with the filling using a knife and fork. I like to eat the filling first, then fold the skins in half and eat those last. I'd only admit that you, because it's so very ladylike.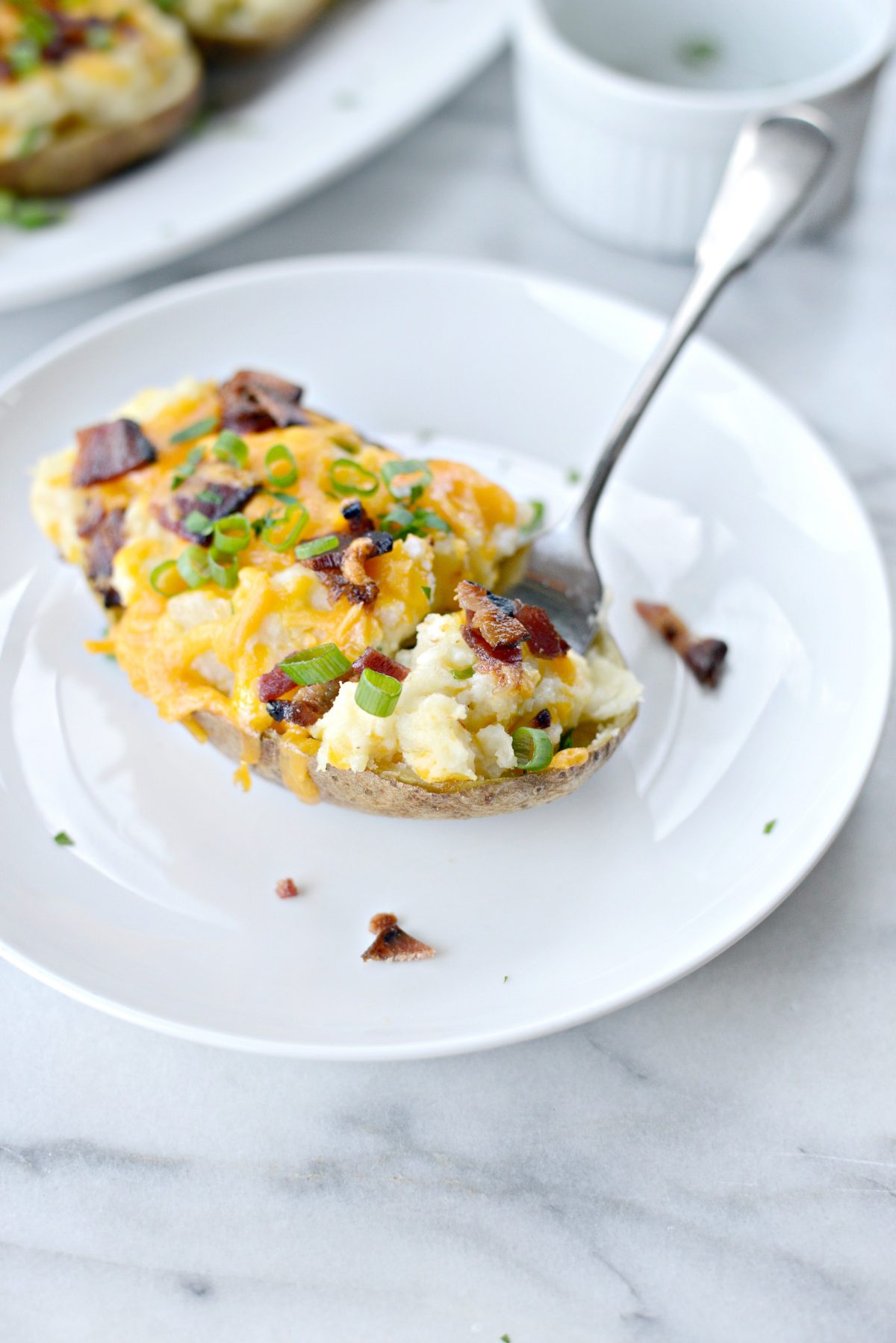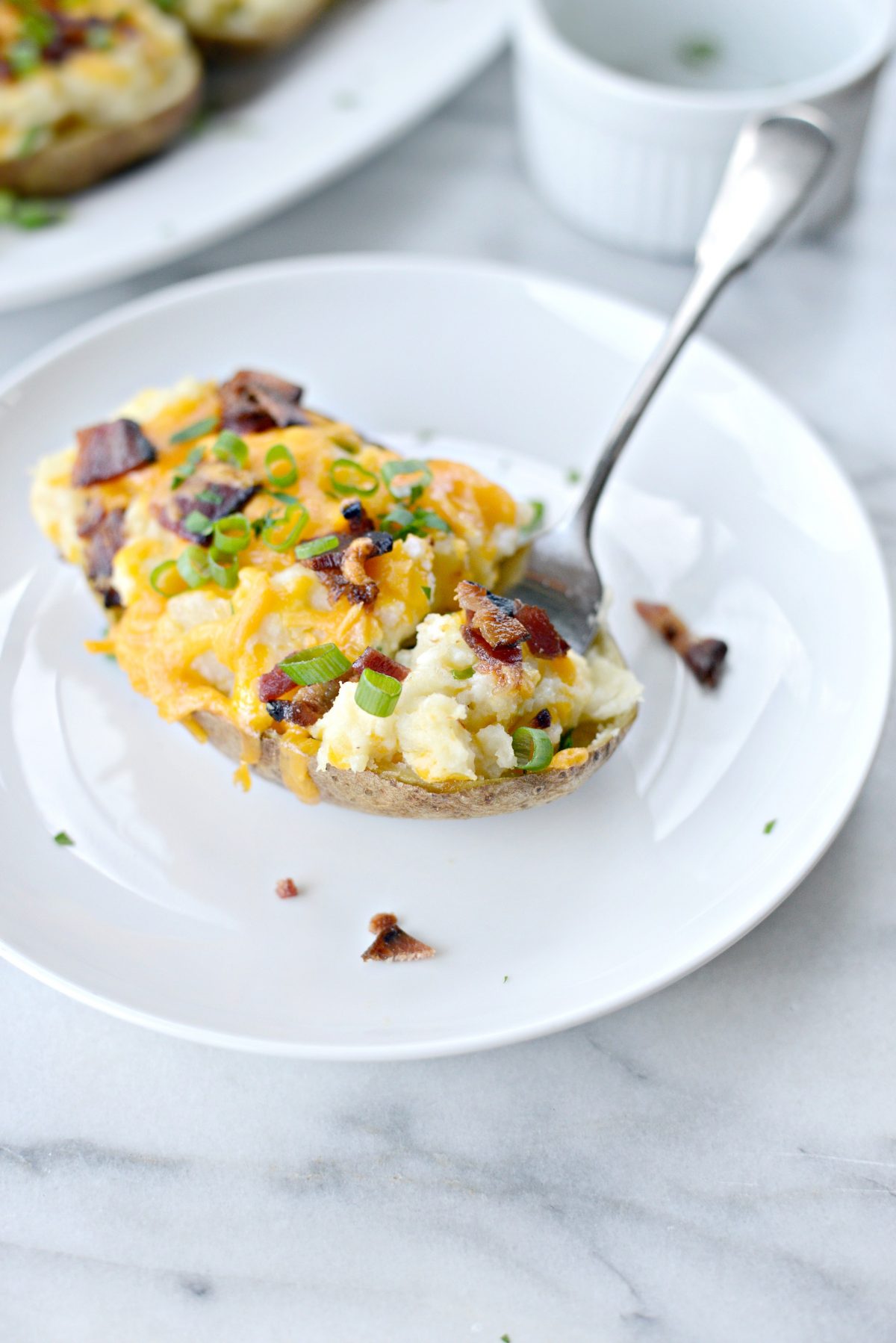 Enjoy! And if you give this Loaded Twice Baked Potatoes recipe a try, let me know! Snap a photo and tag me on twitter or instagram!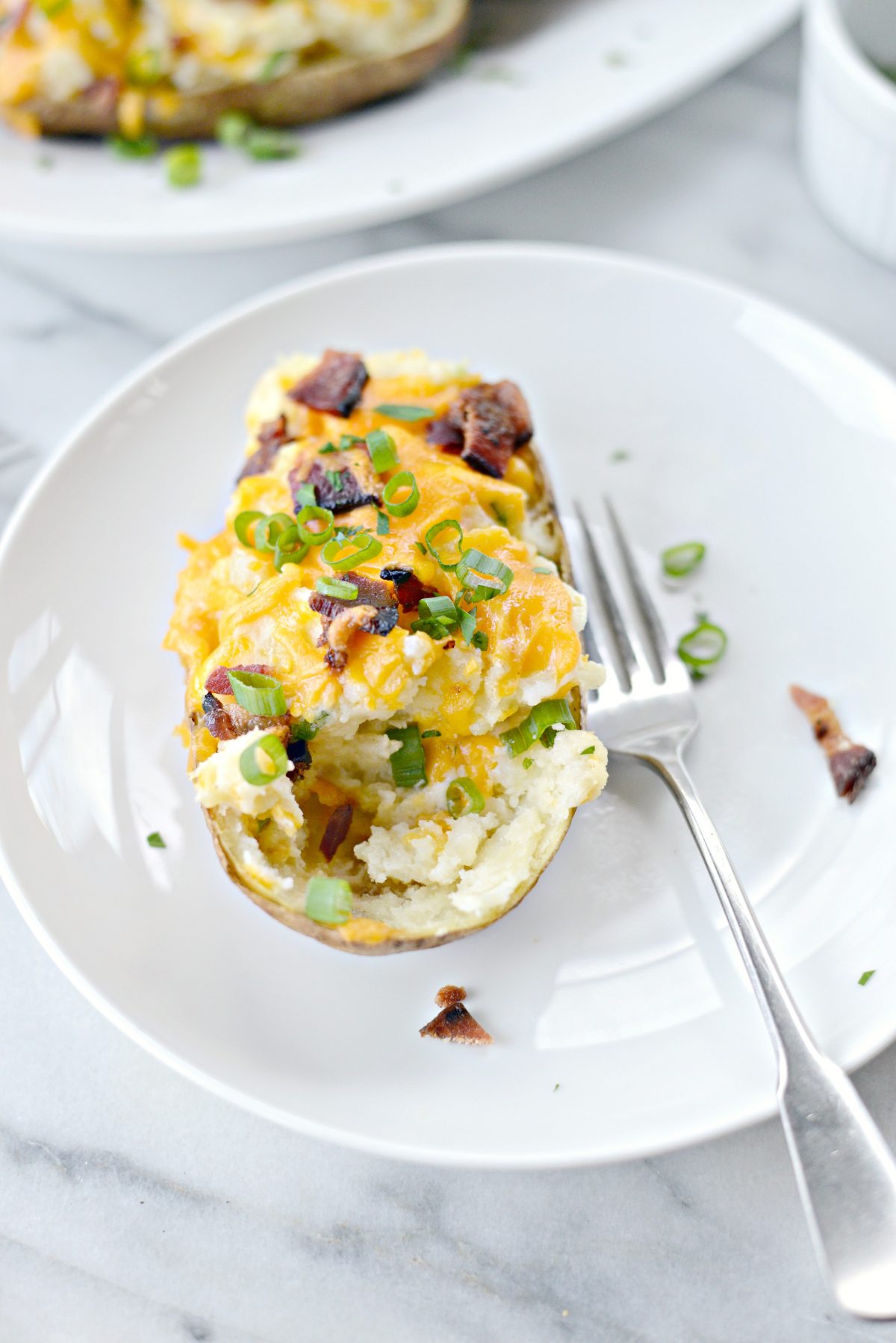 This post may contain affiliate links.
Buy the Cookbook: Simply Scratch : 120 Wholesome Homemade Recipes Made Easy Now available on Amazon »
THANK YOU in advance for your support!