Oatmeal Chocolate Chunk Sunflower Seed Cookies are raisin-less and nut free oatmeal cookies studded with chunks of chocolate and chocolate covered sunflower seeds. Recipe yields 4 dozen.
How fun are these oatmeal chocolate chunk sunflower seed cookies?
You were thinking they were M&M's but nope. I actually found these chocolate candy coated sunflower seeds in the bulk section my favorite specialty grocery store. I had no real purpose for them at the time, but I knew I would find one soon. They're great to mix with granola and sprinkle on yogurt, obviously they add a punch of color in trail mix and also in cookies. And I believe you can find them pretty much anywhere these days, even on Amazon. (affiliate)
These are raisin-less oatmeal cookies. Yes, yes can I get an amen?! Not that I have anything against raisins, I love raisins. I always have a bag of them on hand for things like cookies or savory recipes like Buddha bowls or in pilaf. But I do also love chewy oatmeal cookies sans dried shriveled grapes and with the addition of chunks of chocolate and sometimes coconut and toffee or peanut butter.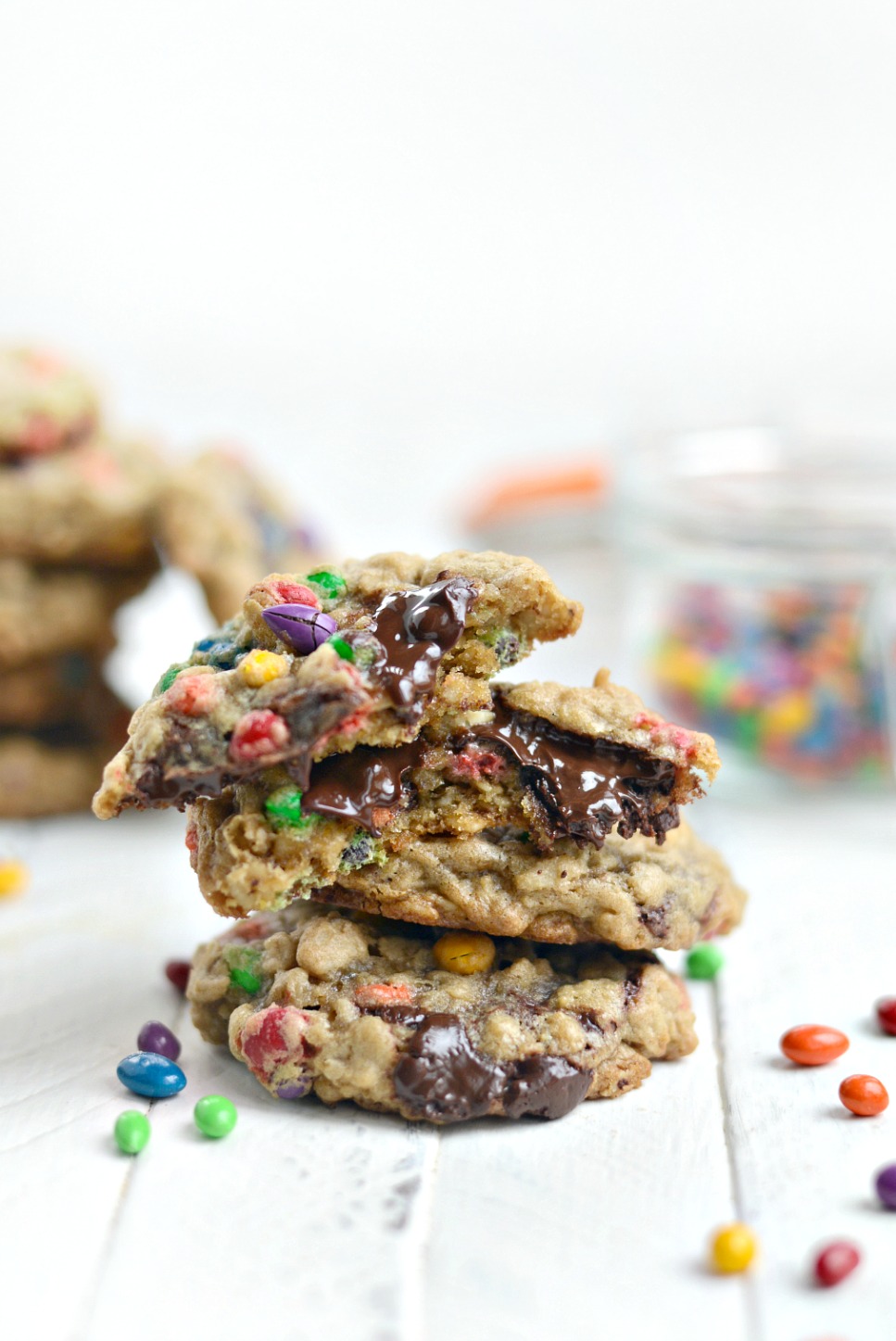 Cookies make me happy anyways, but throw chunks of chocolate in there with rainbow candy colored sunflower seeds and I'm double the happy.
So I have a pretty standard oatmeal cookie recipe that I use and I just swap in and switch out ingredients to change things up. In this recipe, I'm eliminating the spices (cinnamon, nutmeg etc.) and keeping it simple with good ol' vanilla.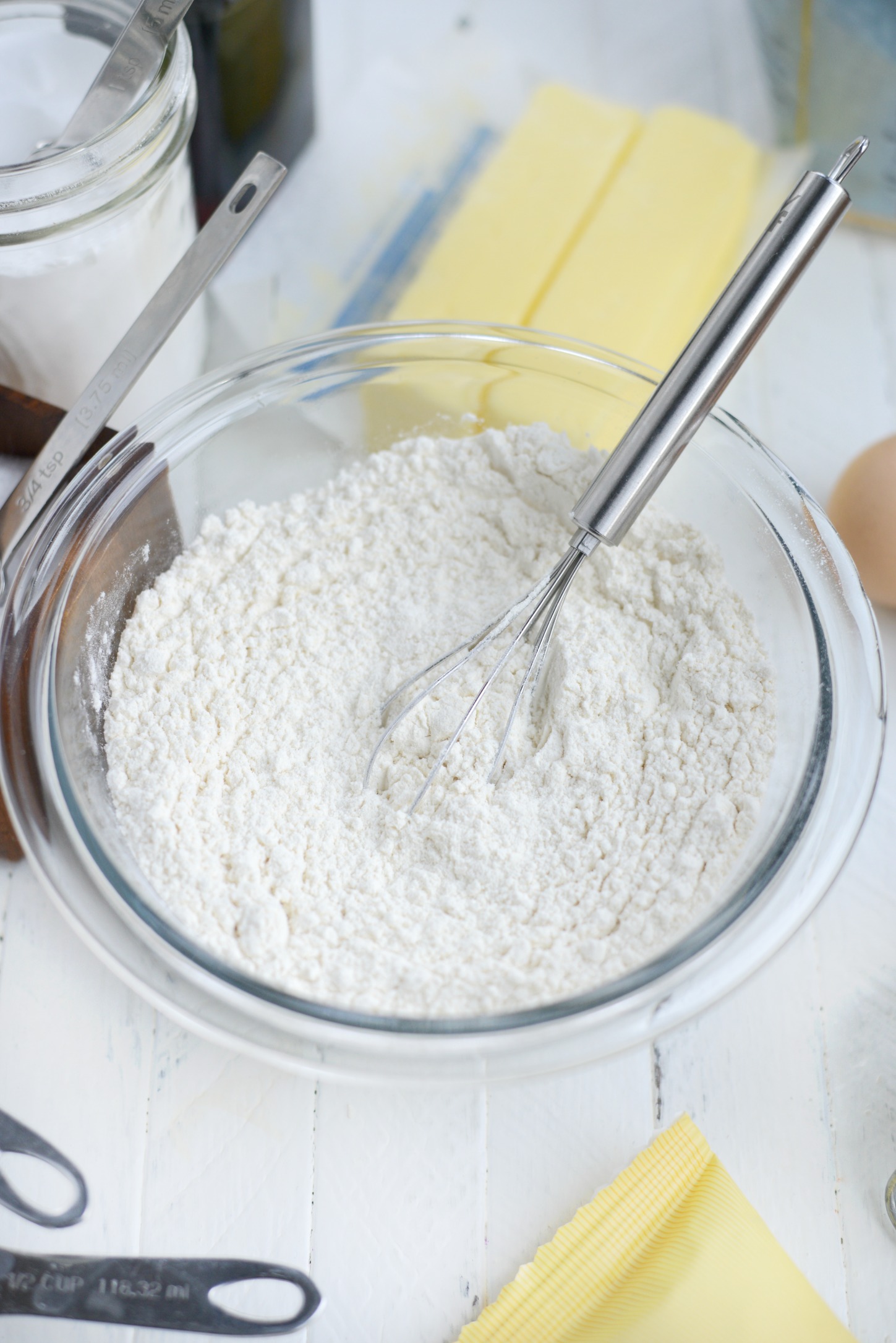 First whisk the 1-1/2 cups of flour with 1 teaspoon baking soda and 3/4 teaspoon kosher salt. Set this off to the side for a moment.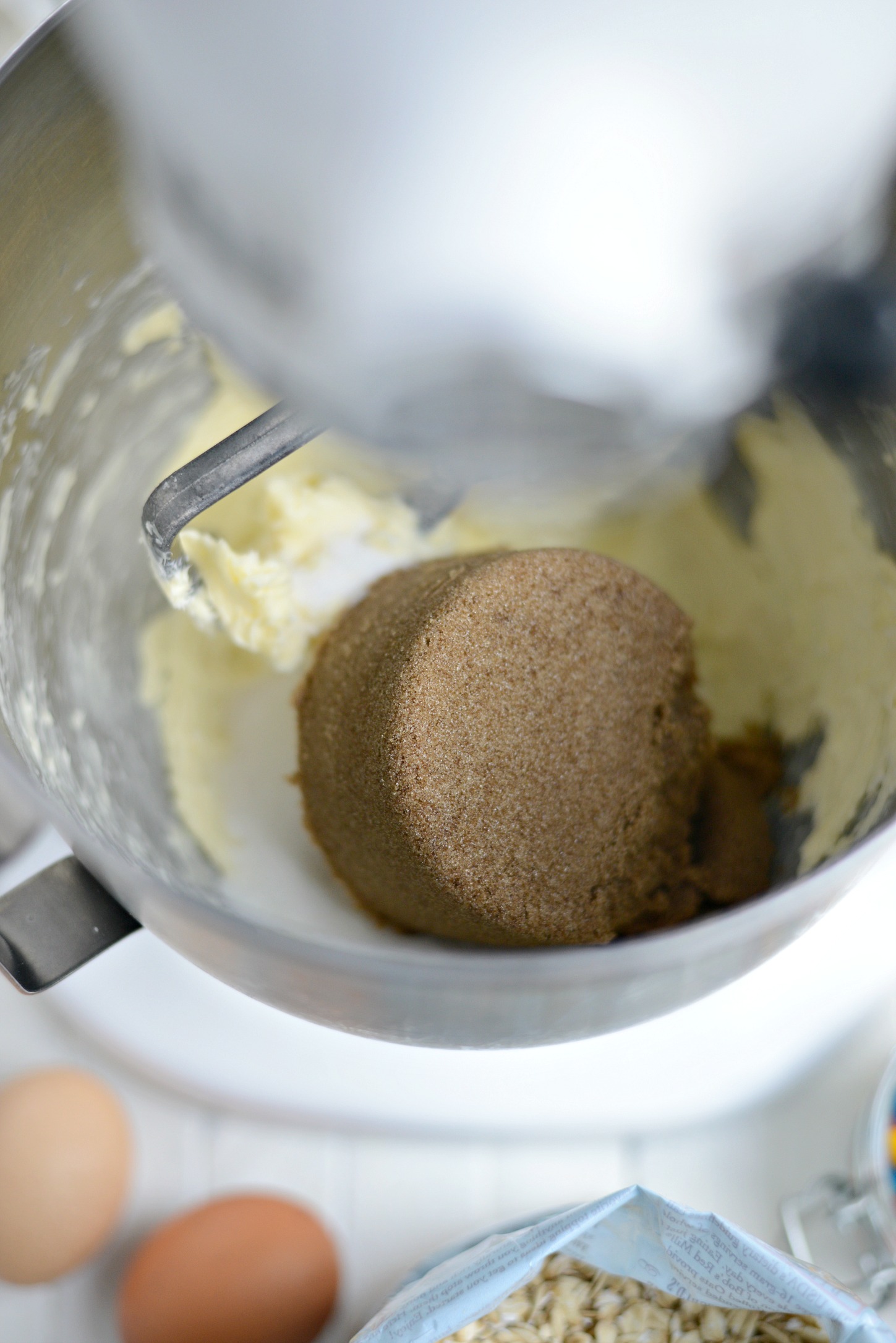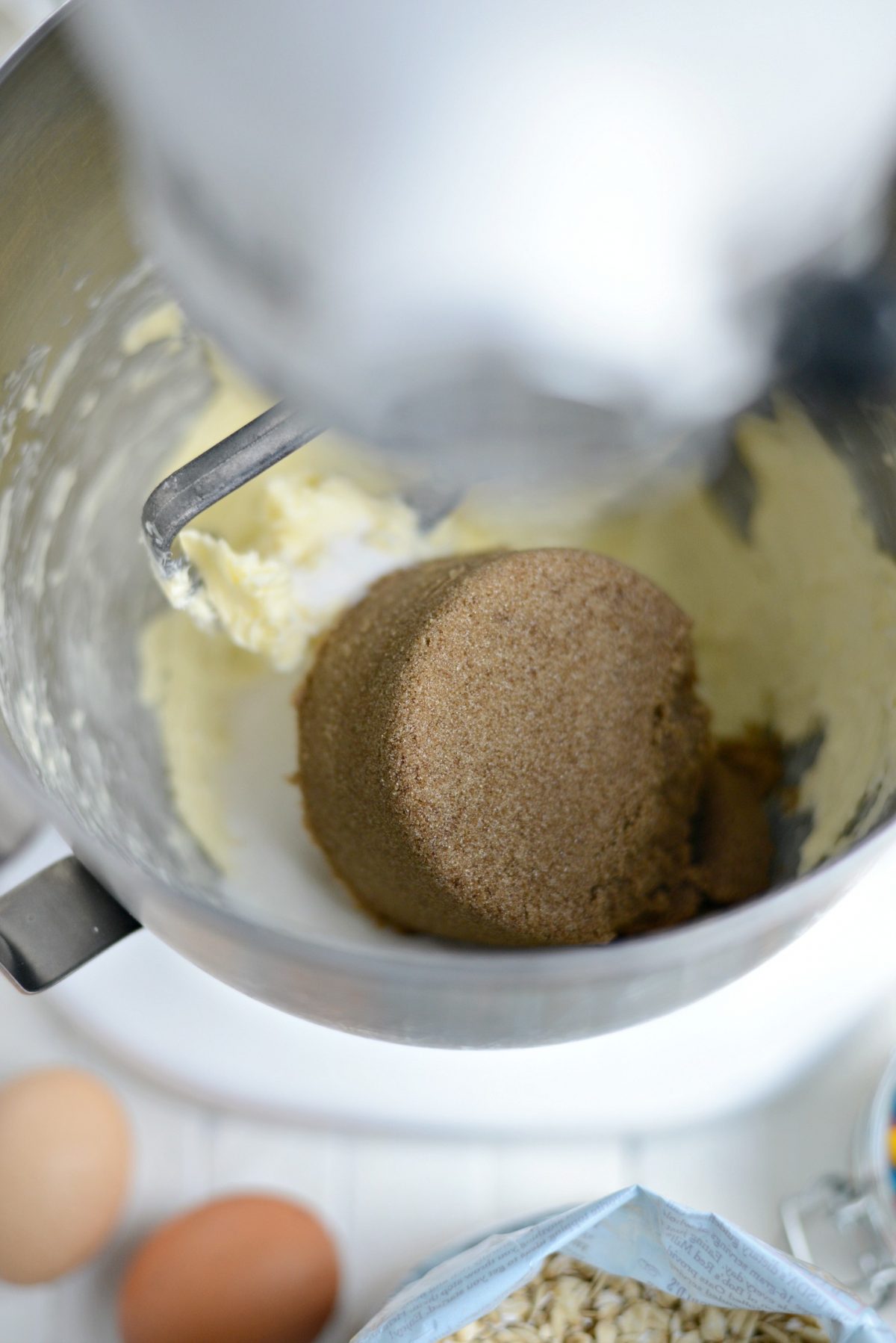 Cream two sticks (or 1 cup) of softened unsalted butter until light and creamy. Abut 3 to 4 minutes or so. Then add in a cup of (packed) dark brown sugar and 1/2 cup of granulated sugar. Mix on low speed until combined.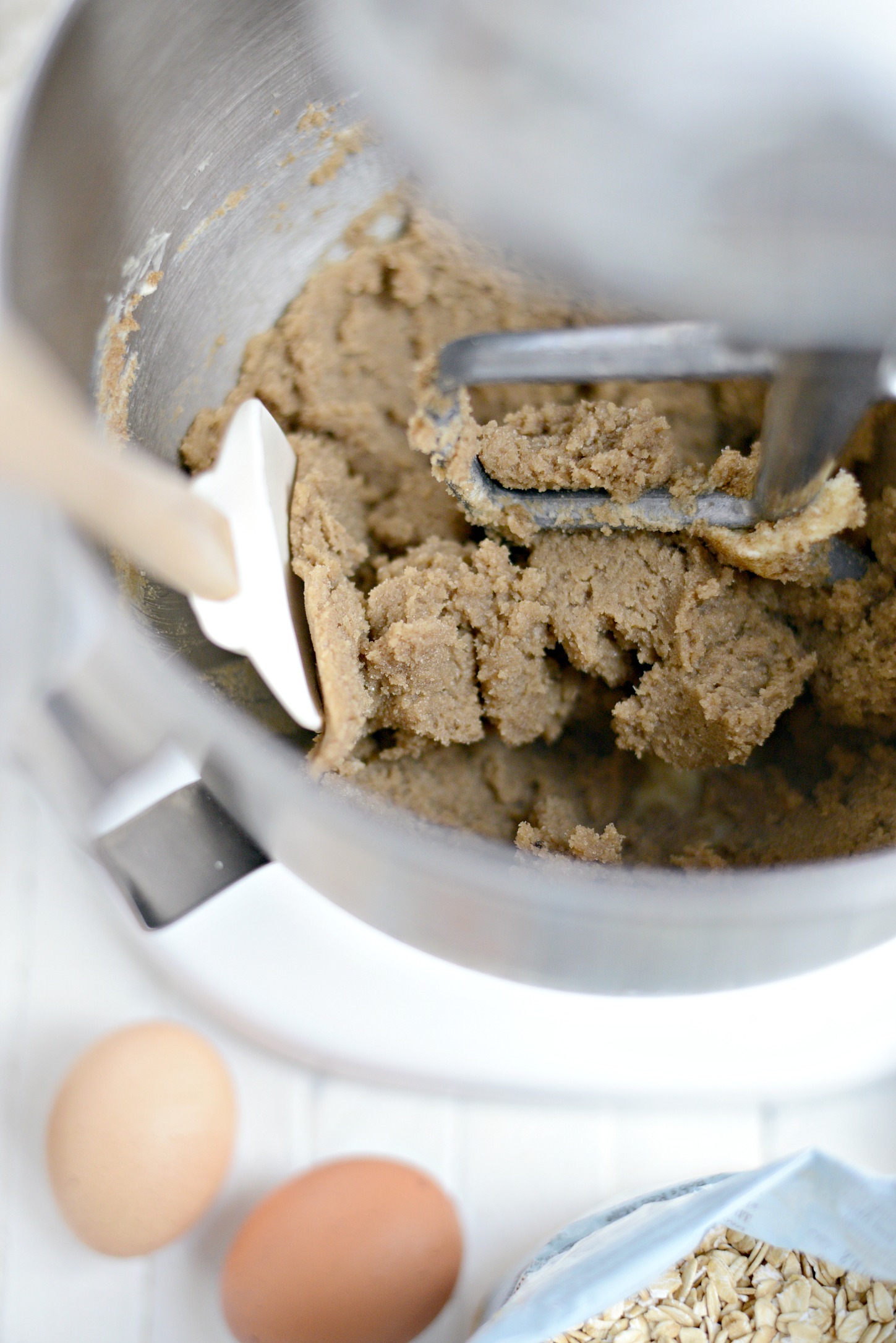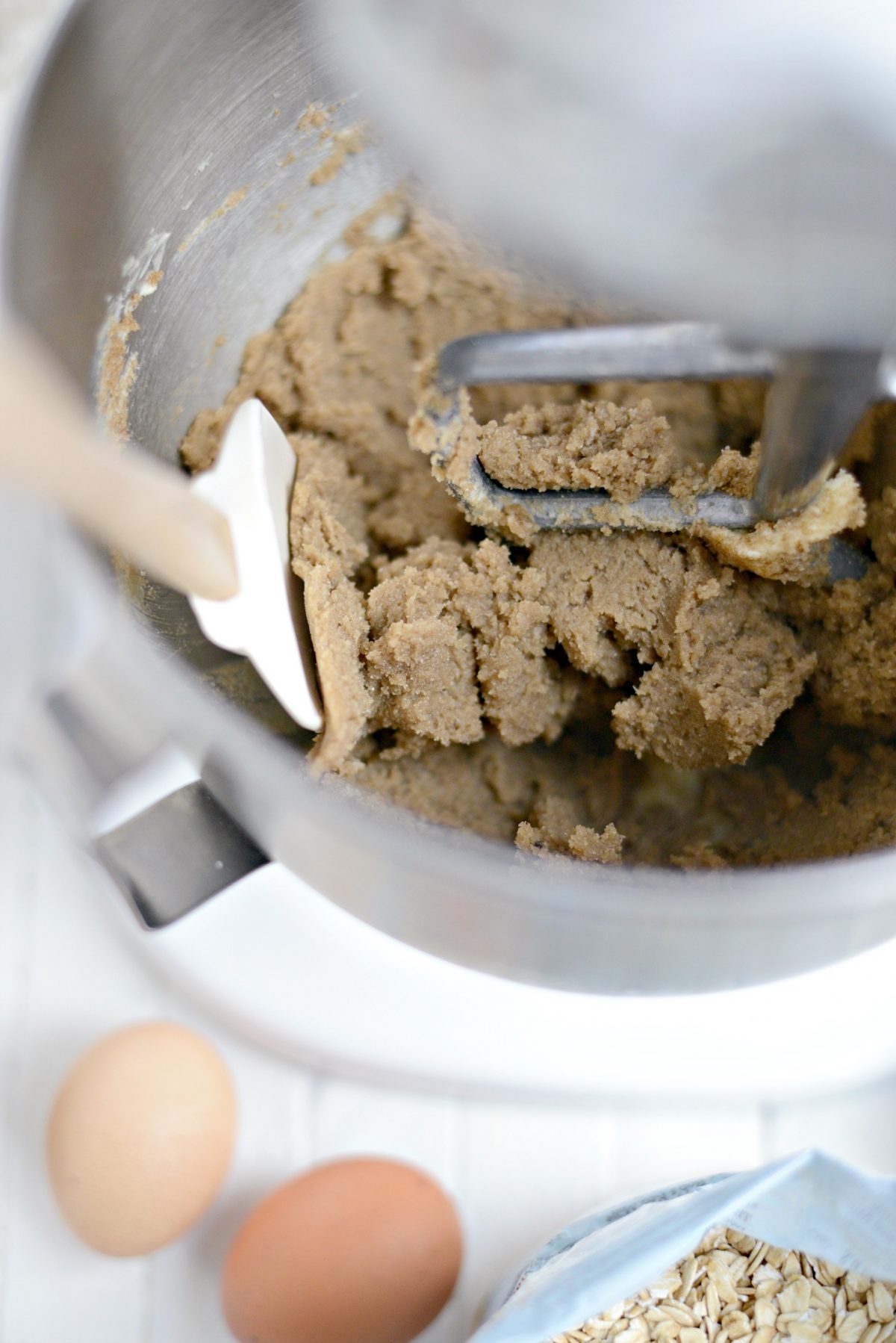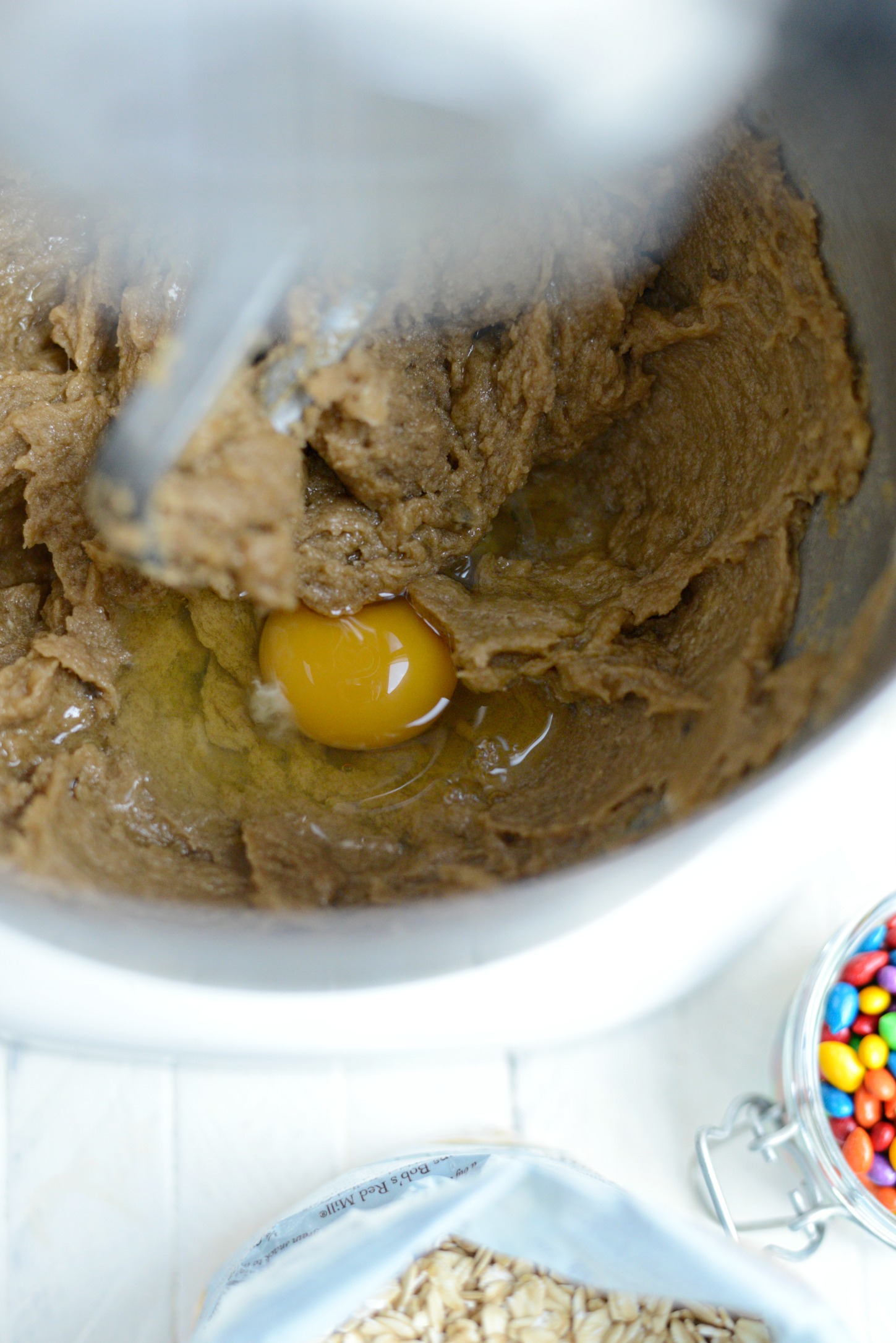 Then scrape down the sides and bottom of the bowl before cracking in one egg at a time, mixing well after each egg.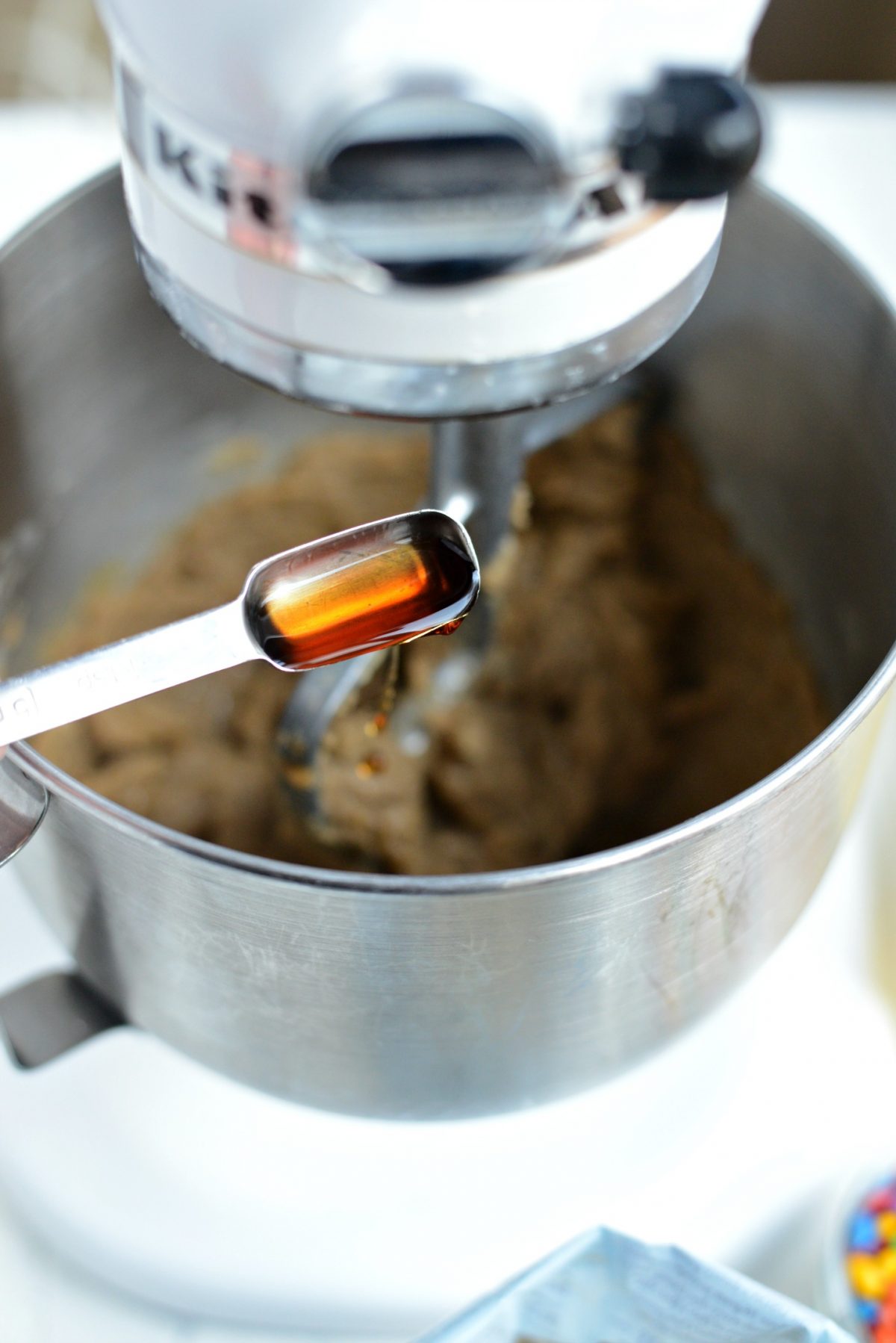 Then add in 1 teaspoon of vanilla extract.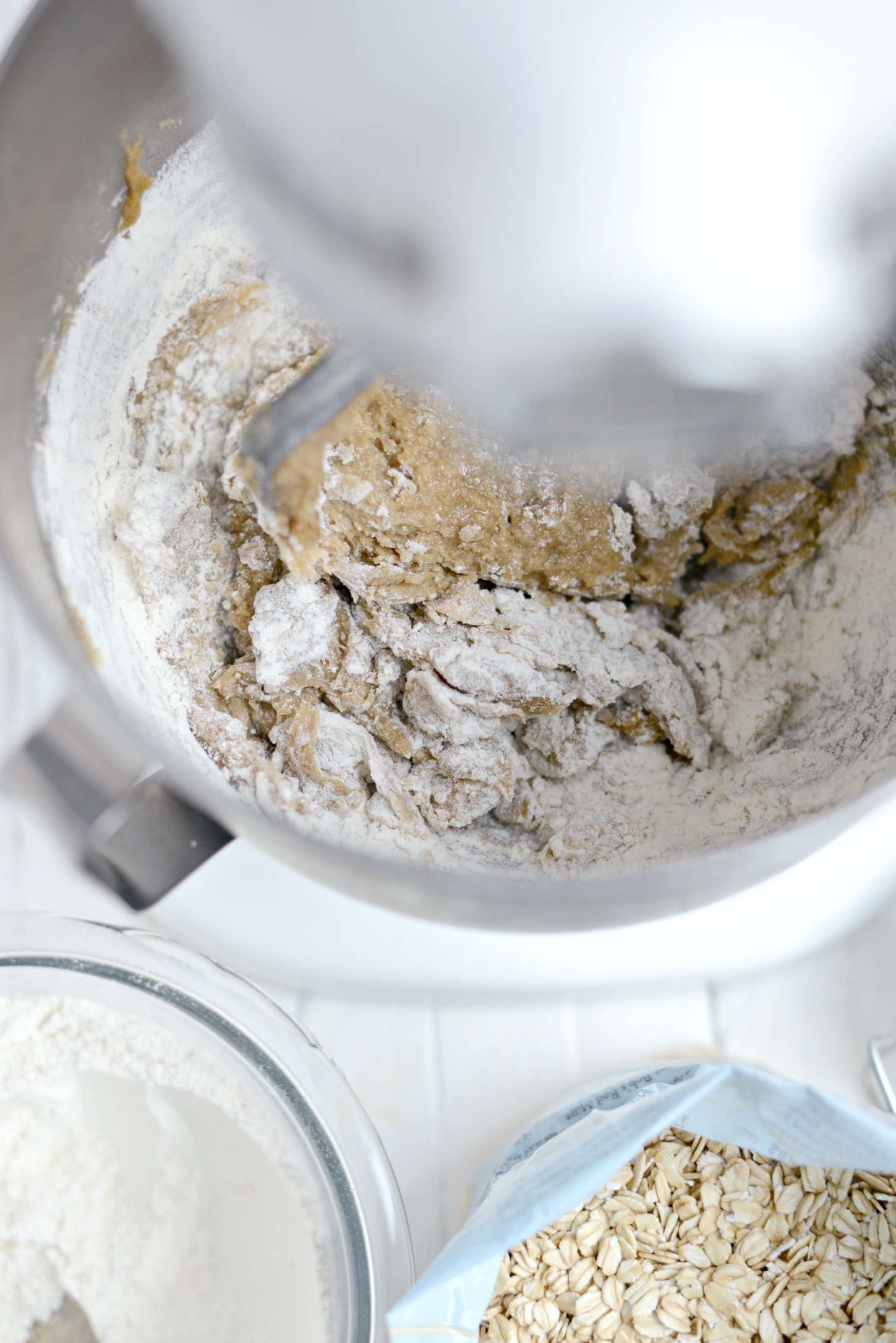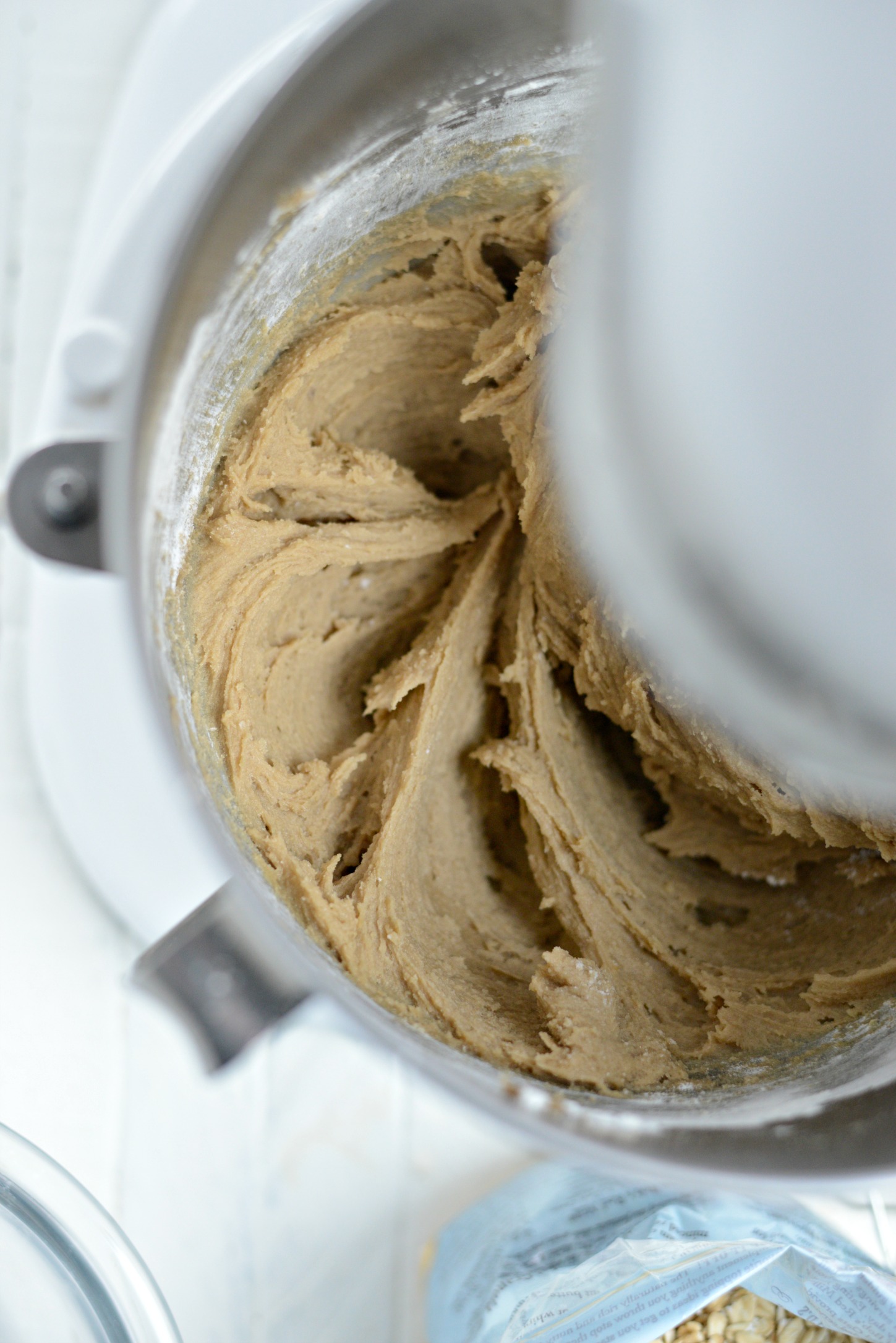 Slowly add in a little of the flour mixture at a time.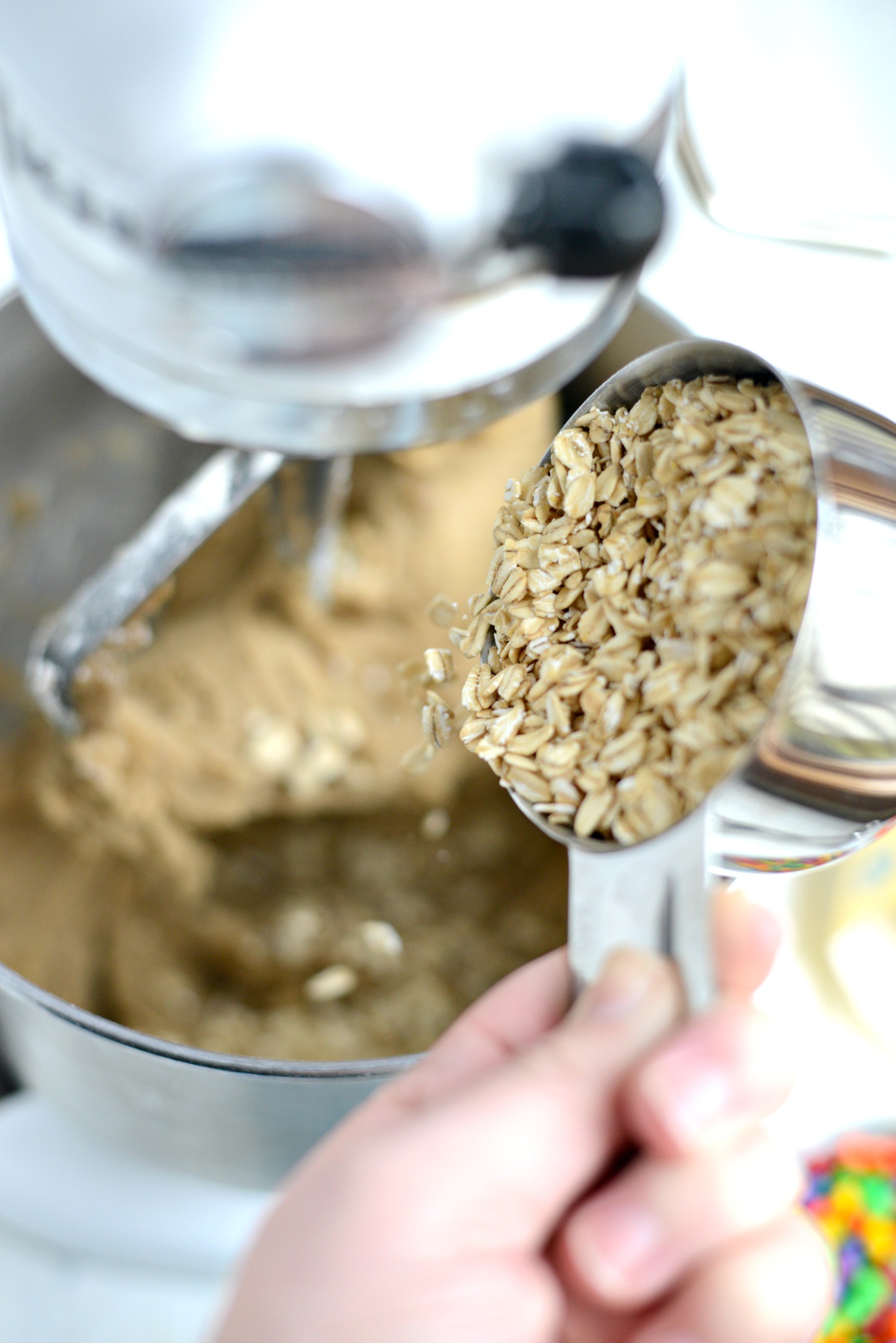 Then add in 3-1/2 cups of old fashioned oats. I'm using this kind, (affiliate) because I love the brand. The oats are cut extra thick– and I like that.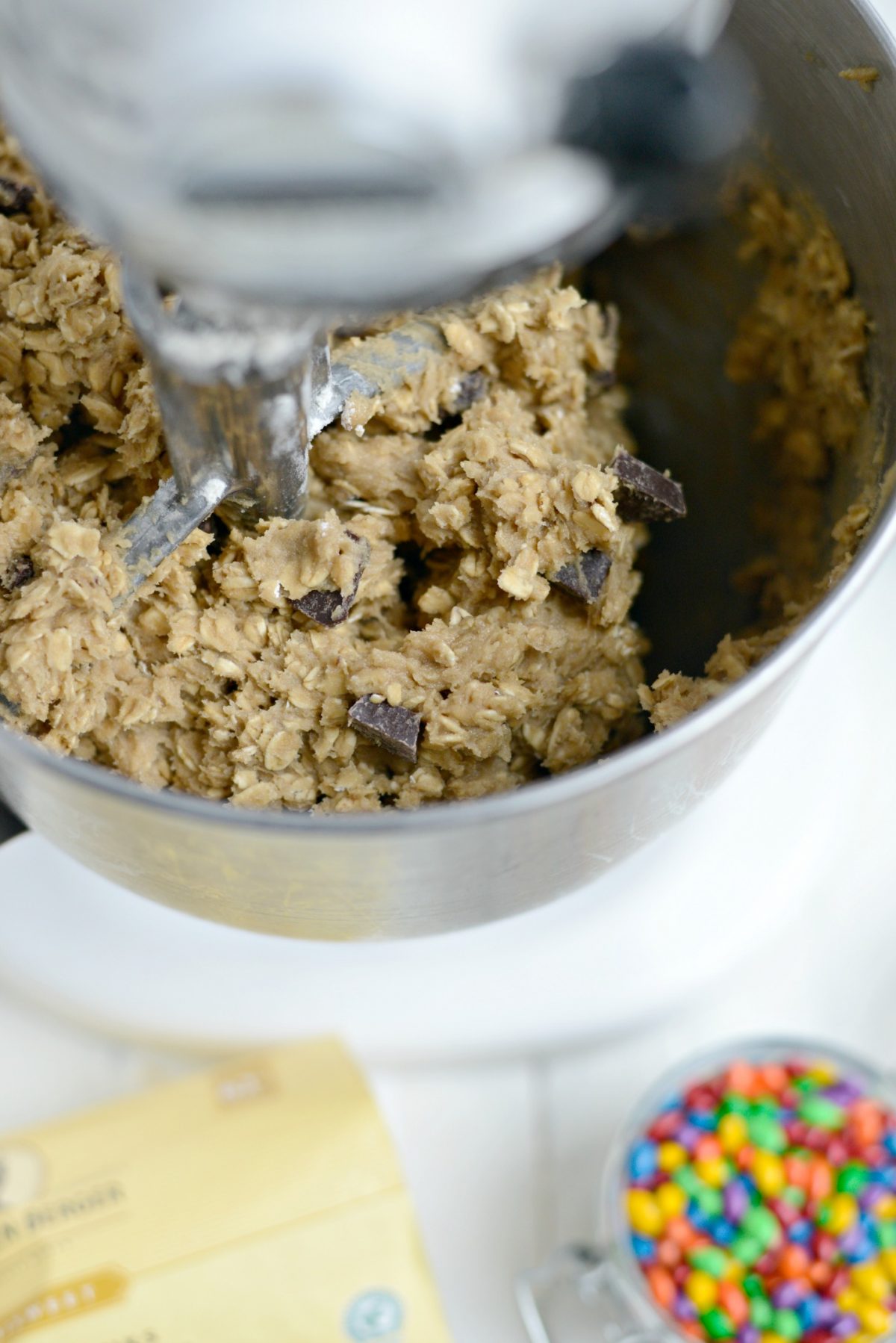 Mix in 6 ounces of chocolate chunks…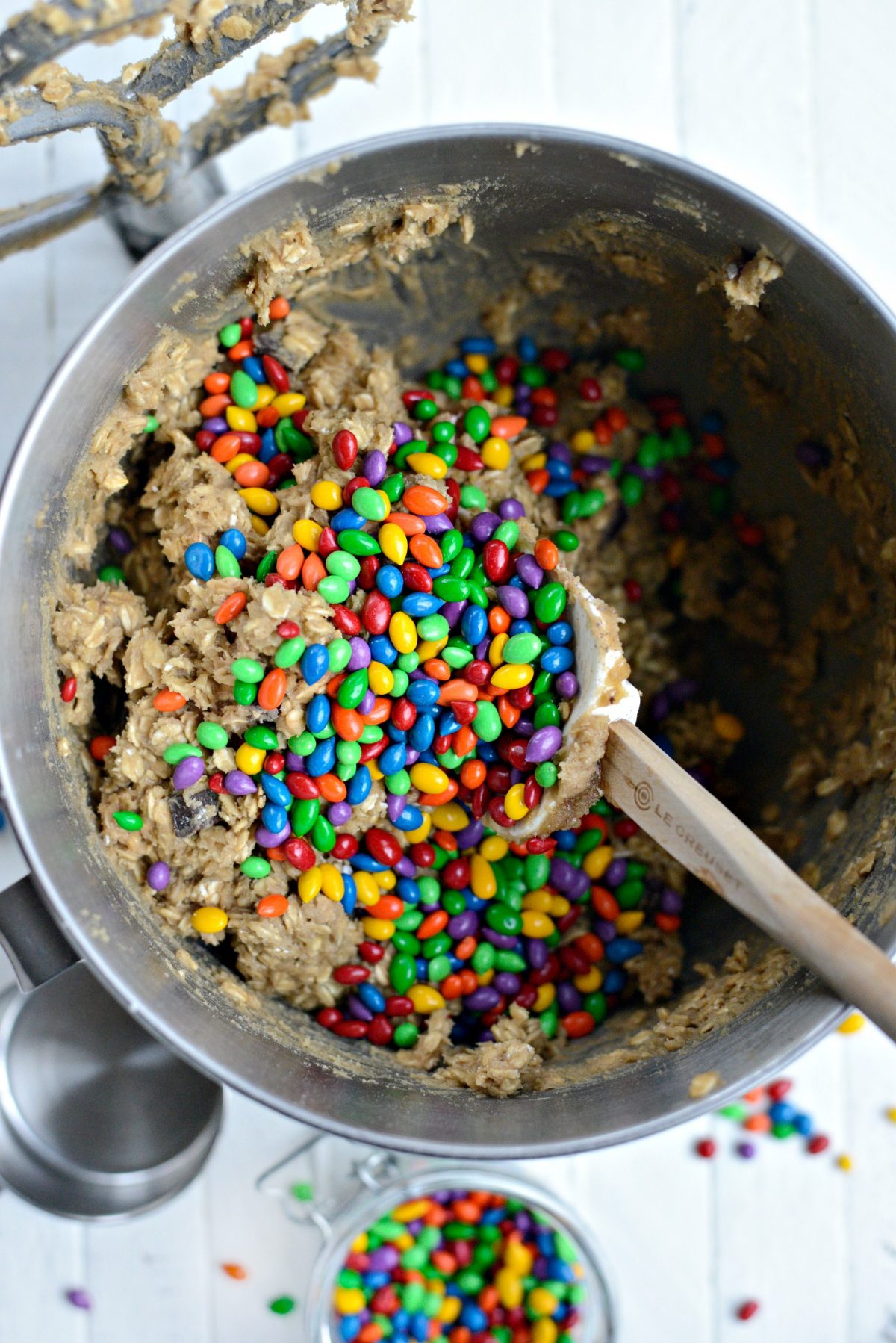 …and fold in 3/4 cup of sunflower seeds.
Something about colorful gems in this dough is visually satisfying. My eyes are in love.
Next, scoop…
…and place onto a parchment or silpat lined sheet pan. Bake at 350° on the middle rack in your oven for 10 minutes, rotating the pan halfway through baking.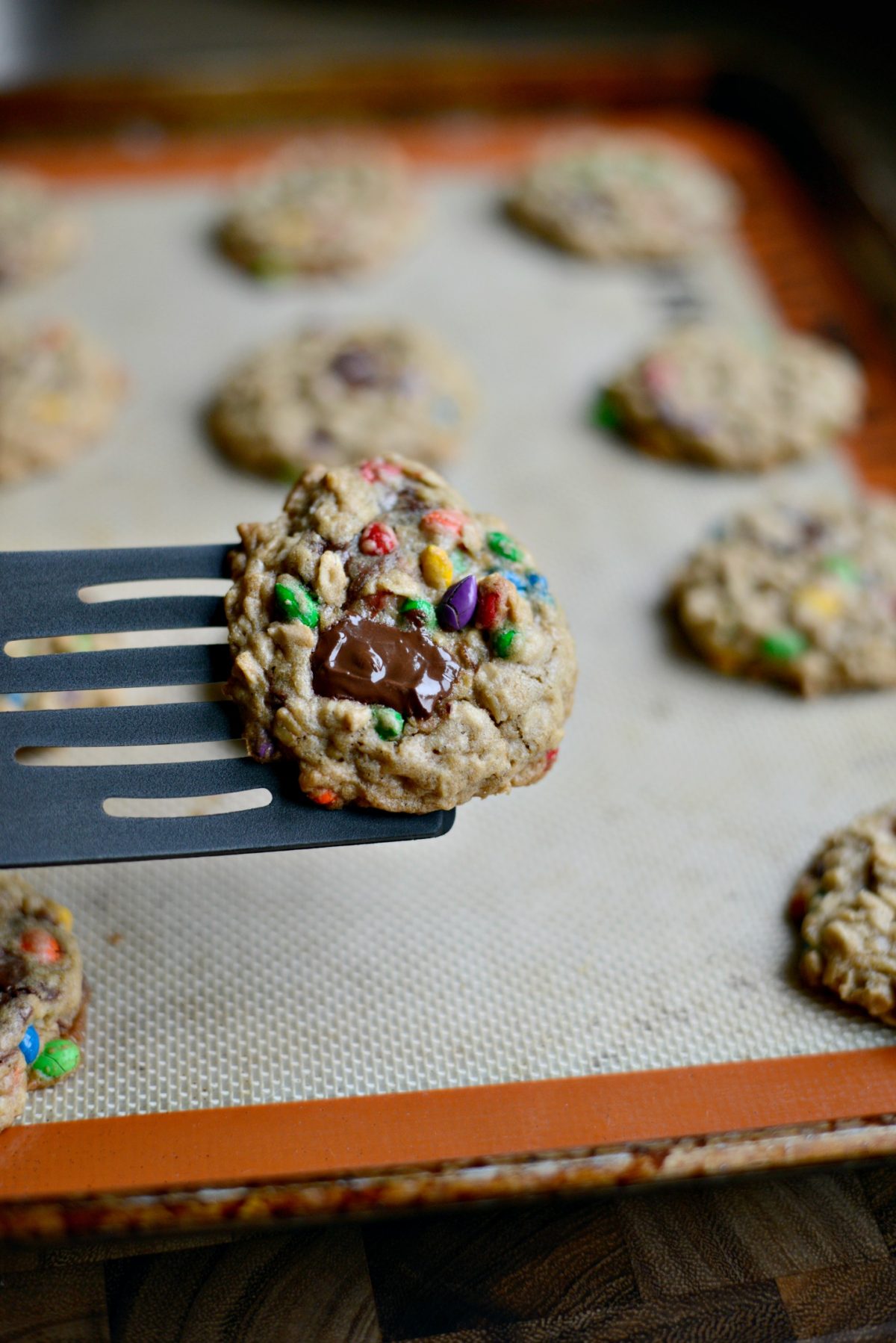 Allow the cookies to cool on the pan for a few minutes, before transferring them to a wire cooling rack. Slide in the second pan of cookies and repeating with the remaining cookie dough.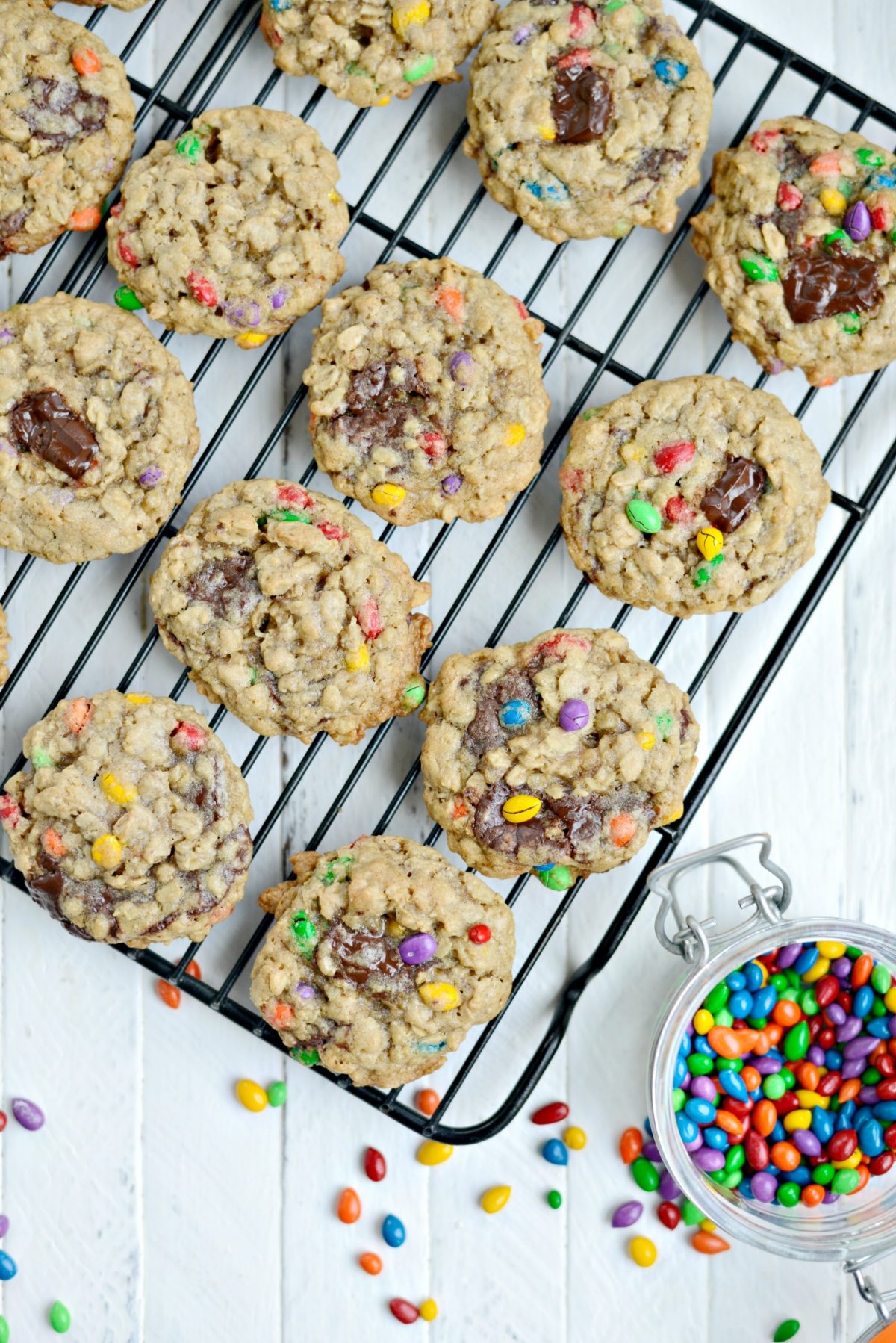 Haileigh and her team where painting the inside of the dugouts at the high school today. Since I already had to drop of a spare pair of clothes that she could paint in, I also included a few cookies to tide her over until dinner. She loved them.
These oatmeal chocolate chunk sunflower seed cookies taste a little like granola bars but better and in cookie form. You wouldn't think 6 ounces of chocolate chunks is a lot, but it is! Plus the sunflower seeds are coated in a chocolate candy coating and give the cookies a slightly nutty-seed like flavor which works with the melty chocolate and chewy oatmeal. LOVE.
This recipe makes 4 dozen. That's 48 colorful oatmeal chocolate chunk sunflower seed cookies. So bake a batch and hand them out, spread the love!
Enjoy! And if you give this Oatmeal Chocolate Chunk Sunflower Seed Cookiesrecipe a try, let me know! Snap a photo and tag me on twitter or instagram!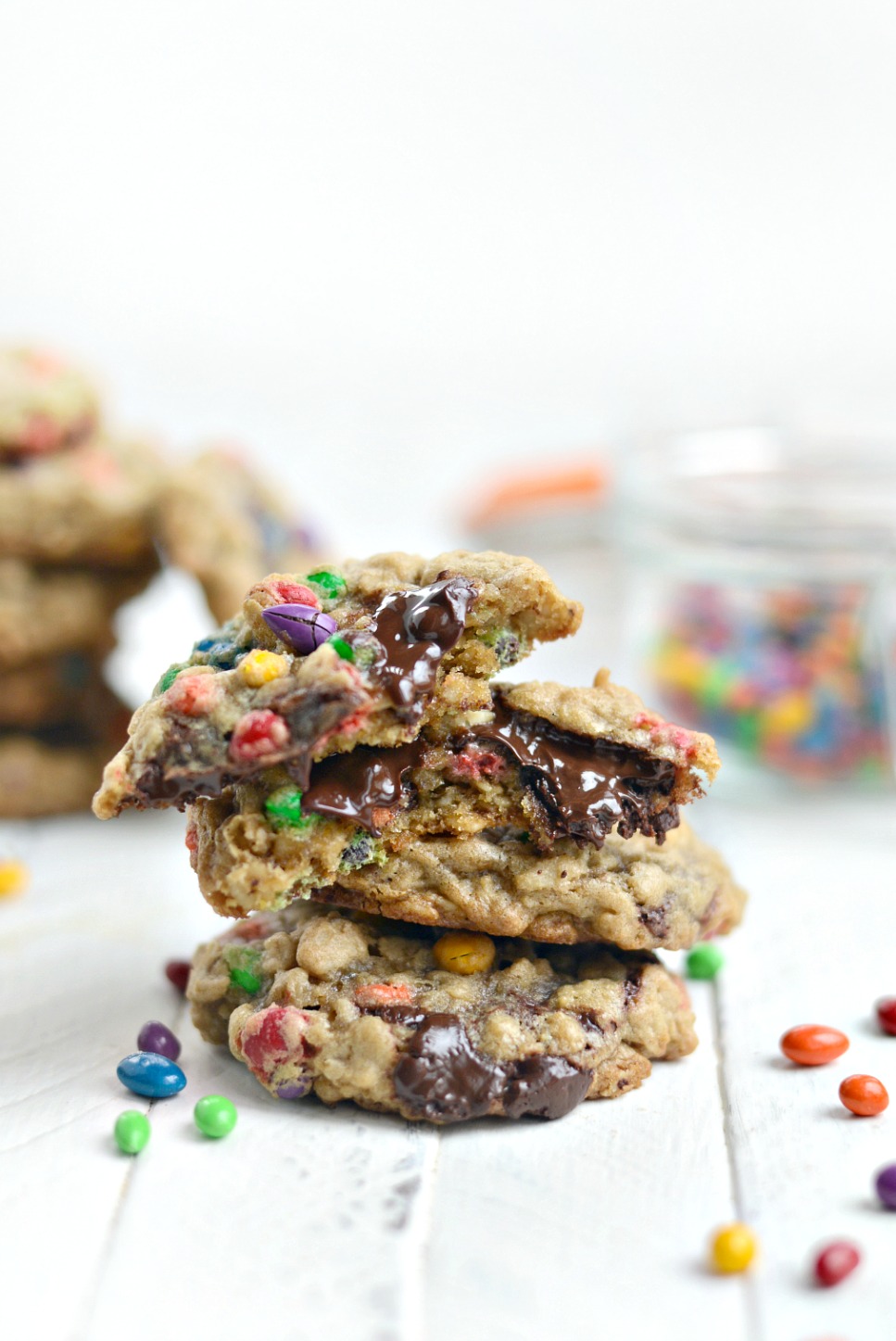 This post may contain affiliate links.
Buy the Cookbook: Simply Scratch : 120 Wholesome Homemade Recipes Made Easy Now available on Amazon »
THANK YOU in advance for your support!