This mandarin orange salad with honey poppy seed vinaigrette is all kinds of amazing! A power mix of greens (baby spinach, baby kale, chard and mizuna) mixed with mandarin oranges, slivers of red onion, tart pomegranate seeds, avocados, candied almonds and tossed with an easy honey poppy seed vinaigrette.
This salad.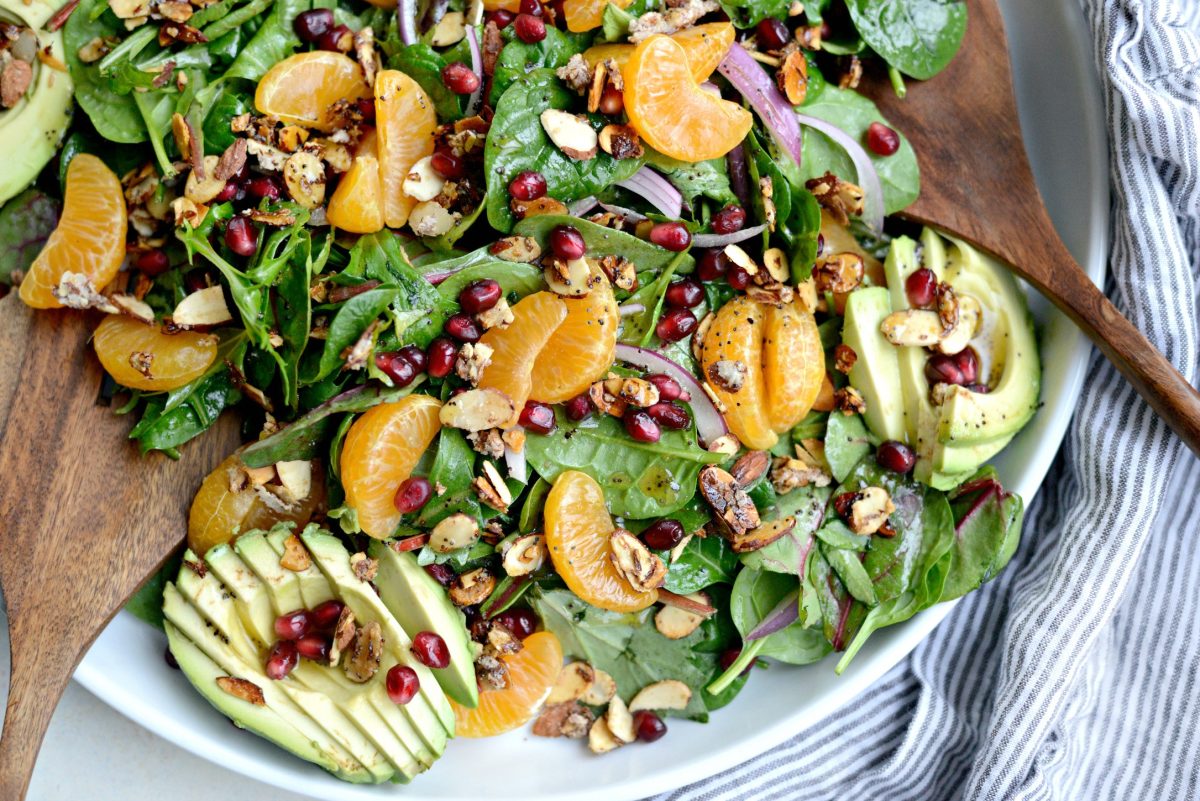 Truth: I once ate this entire salad in one single day. Salad for lunch. Salad for a late snack. Poof! Gone. It's that good!
All winter long we have a bowl of clementines on the counter. We snack on them, pack them in lunches and we typically go through a 5 pound box in less than two weeks. Cuties are our favorites, if we had to choose. The other day I noticed our bowl was getting low and decided to use the last few stragglers and make one of my favorite salads: Mandarin orange salad with honey poppy seed vinaigrette.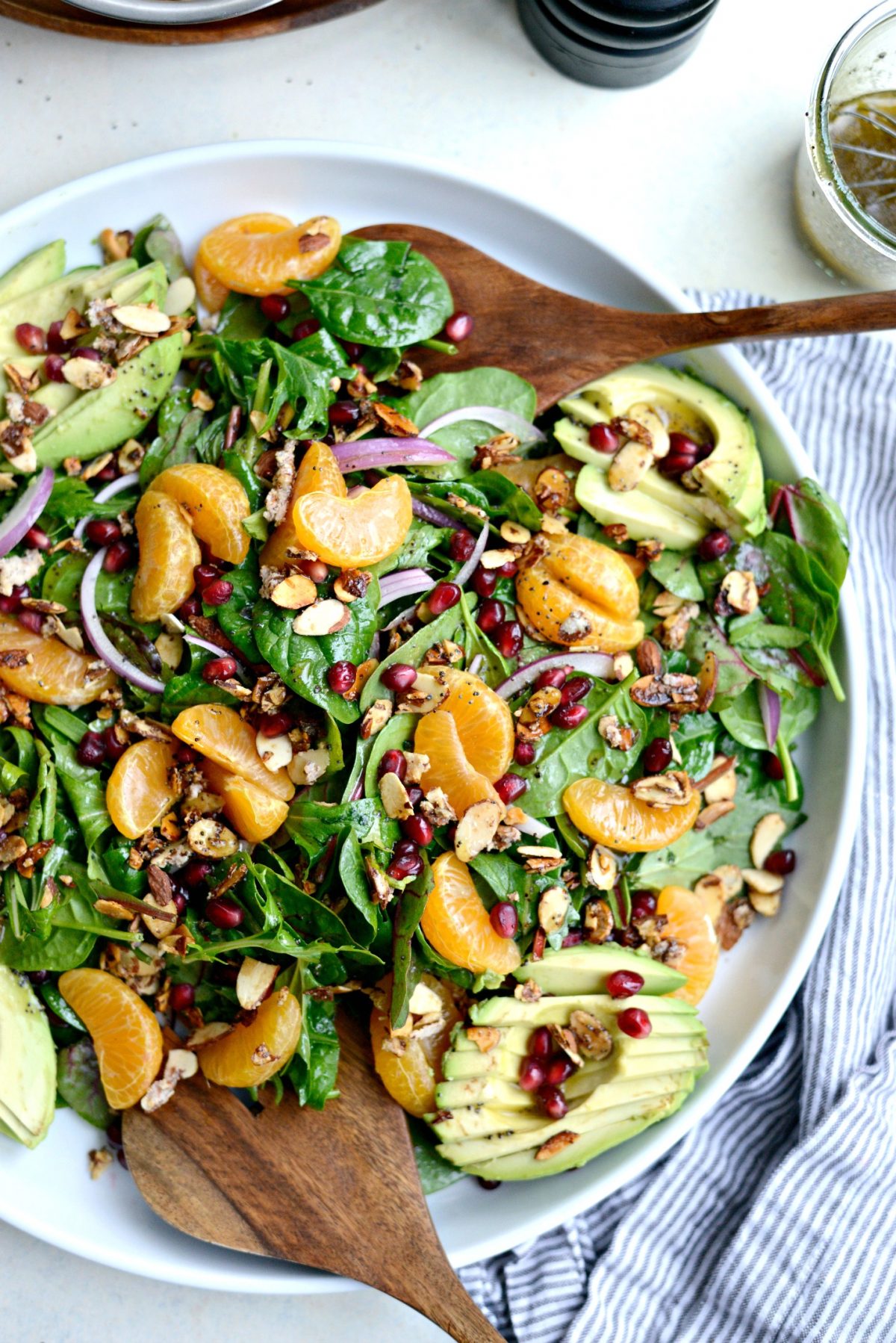 There are salads and then there are salads. 
And this mandarin orange salad has it all. It's light and healthy, creamy, sweet, tart and crunchy.  So good and so good for you!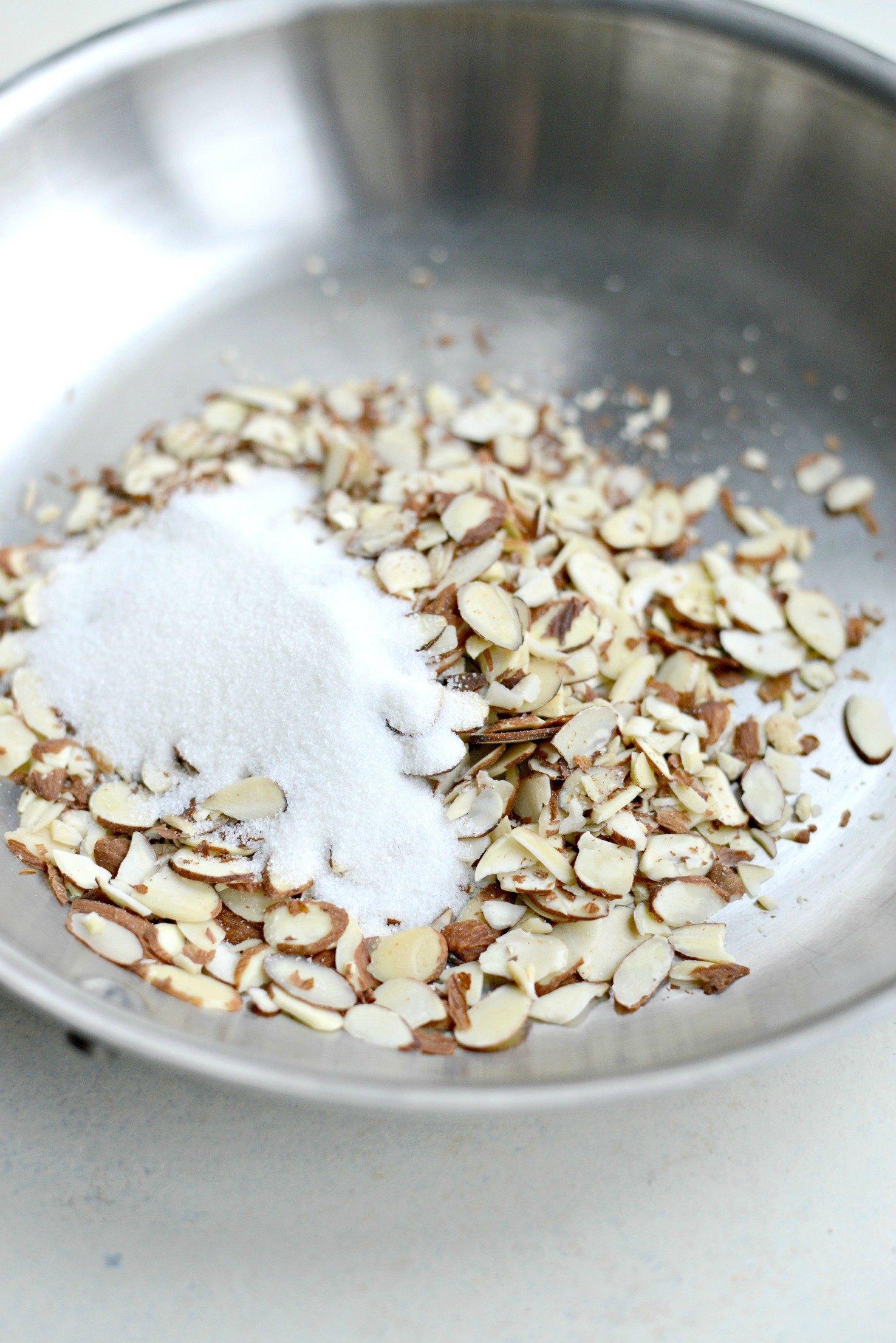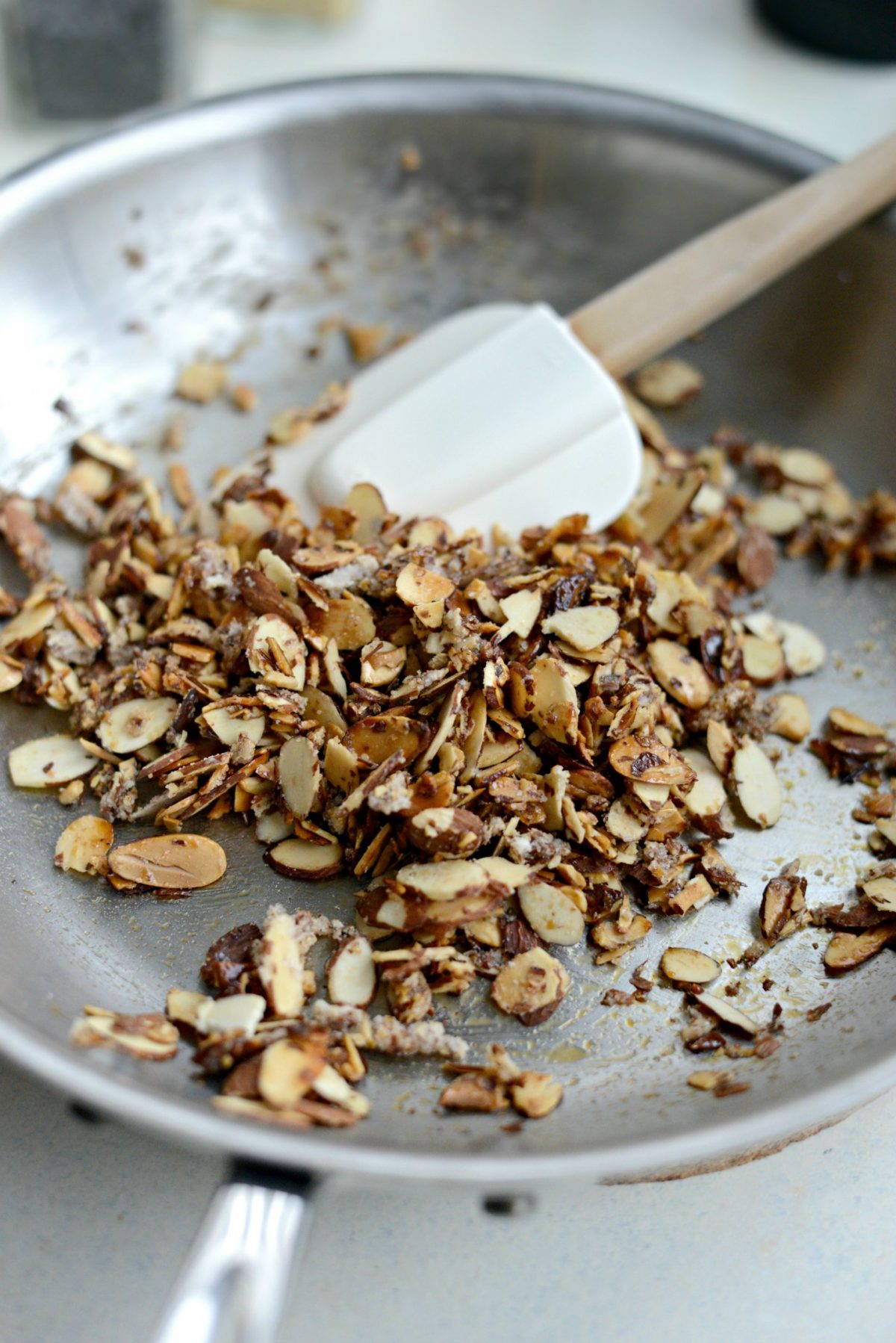 The candied almonds are SO easy and add so much to this salad. To make them, simply throw 1/2 cup of sliced almonds into a 10-inch skillet with 3 tablespoons of sugar. Turn the heat to medium, stir and watch closely. The almonds only take about 5-8 minutes and are done once the sugar starts to melt and caramelize, and the almonds are lightly toasted
Transfer the candied almonds to a heat-safe bowl to cool.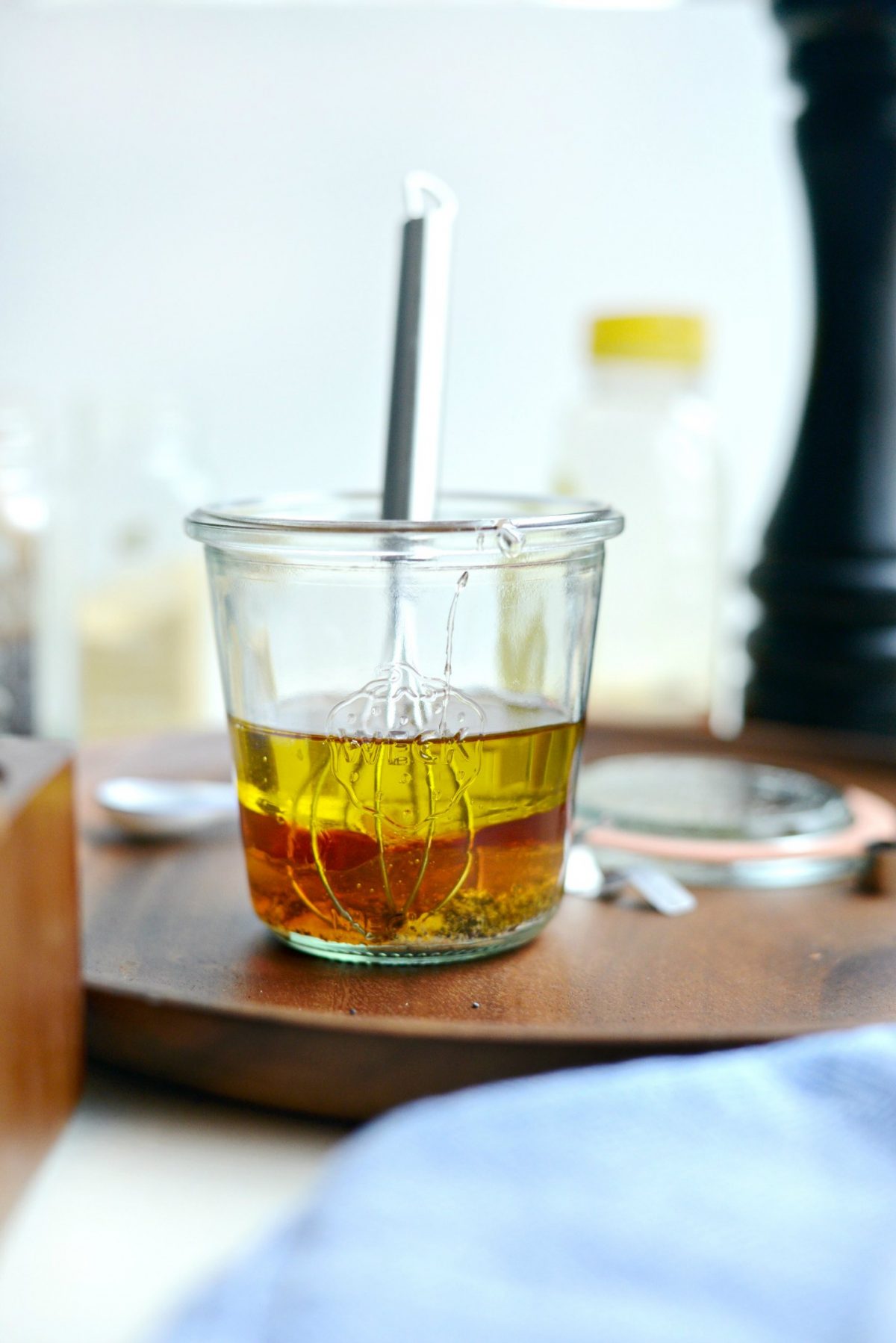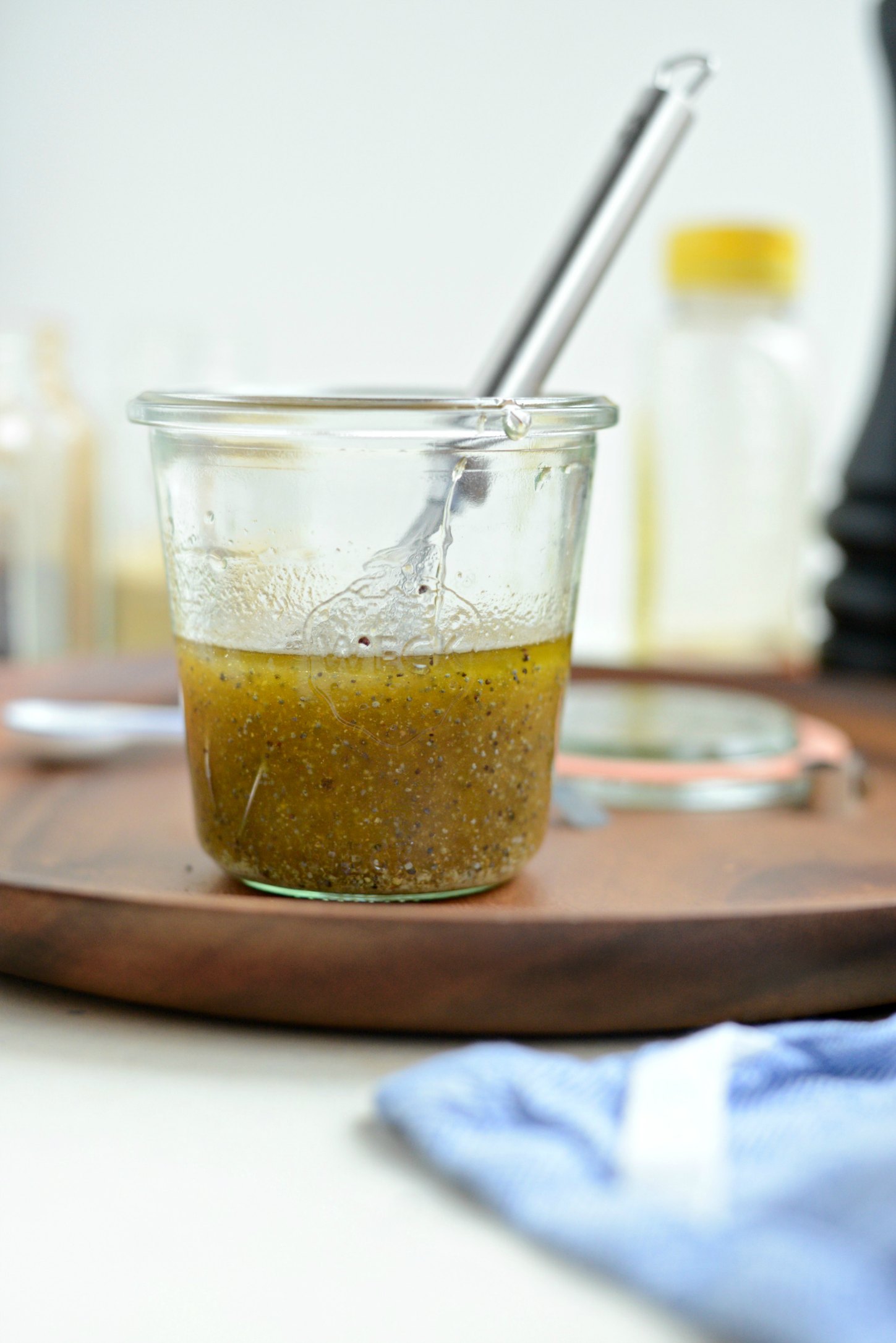 Next, the dressing! This is a light vinaigrette that works perfectly with this salad. A basic vinaigrette seasoned with dried spices, sweetened by honey and mixed with poppy seeds. Super delicious and much better for us than the creamy version. Although that one pretty delicious too!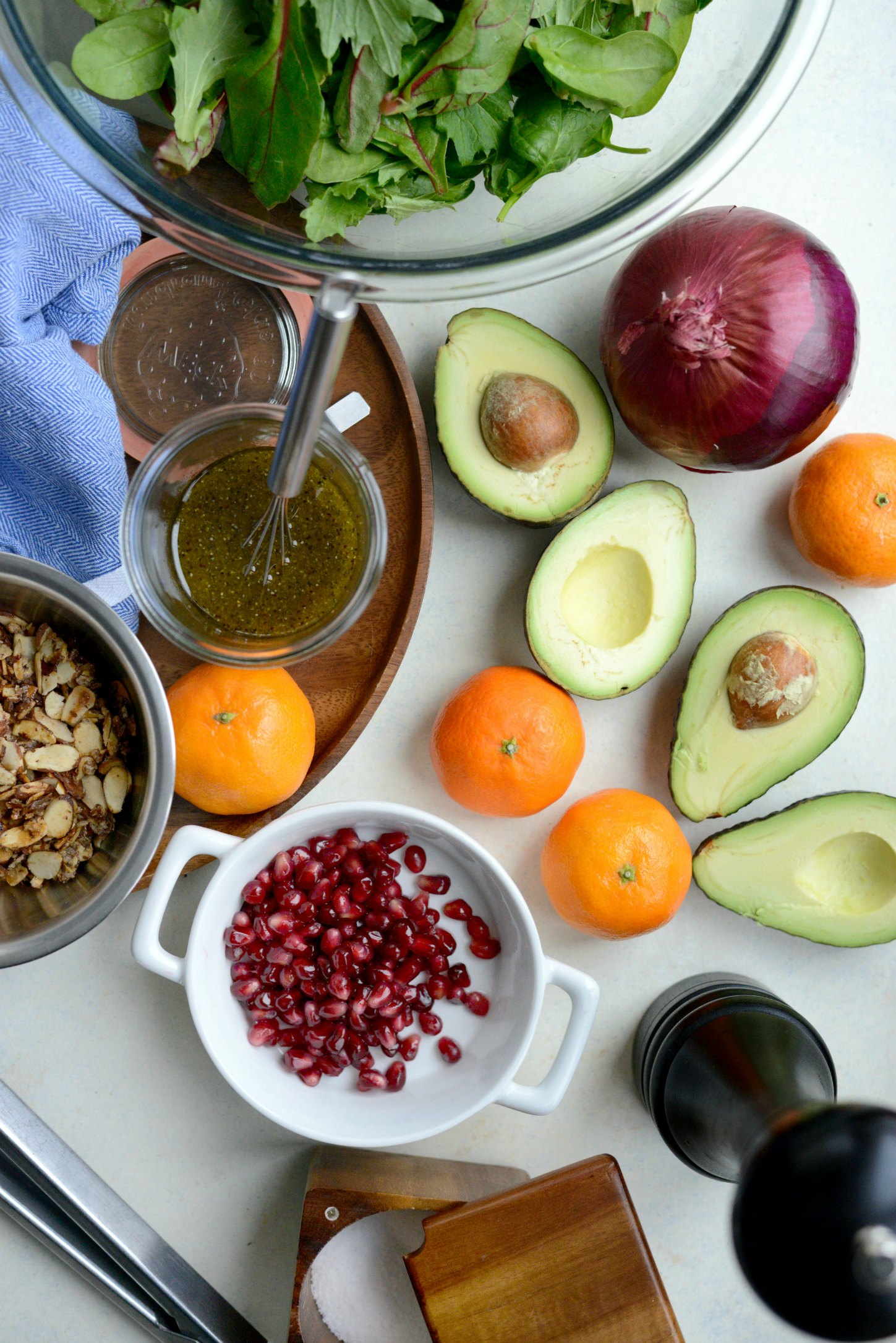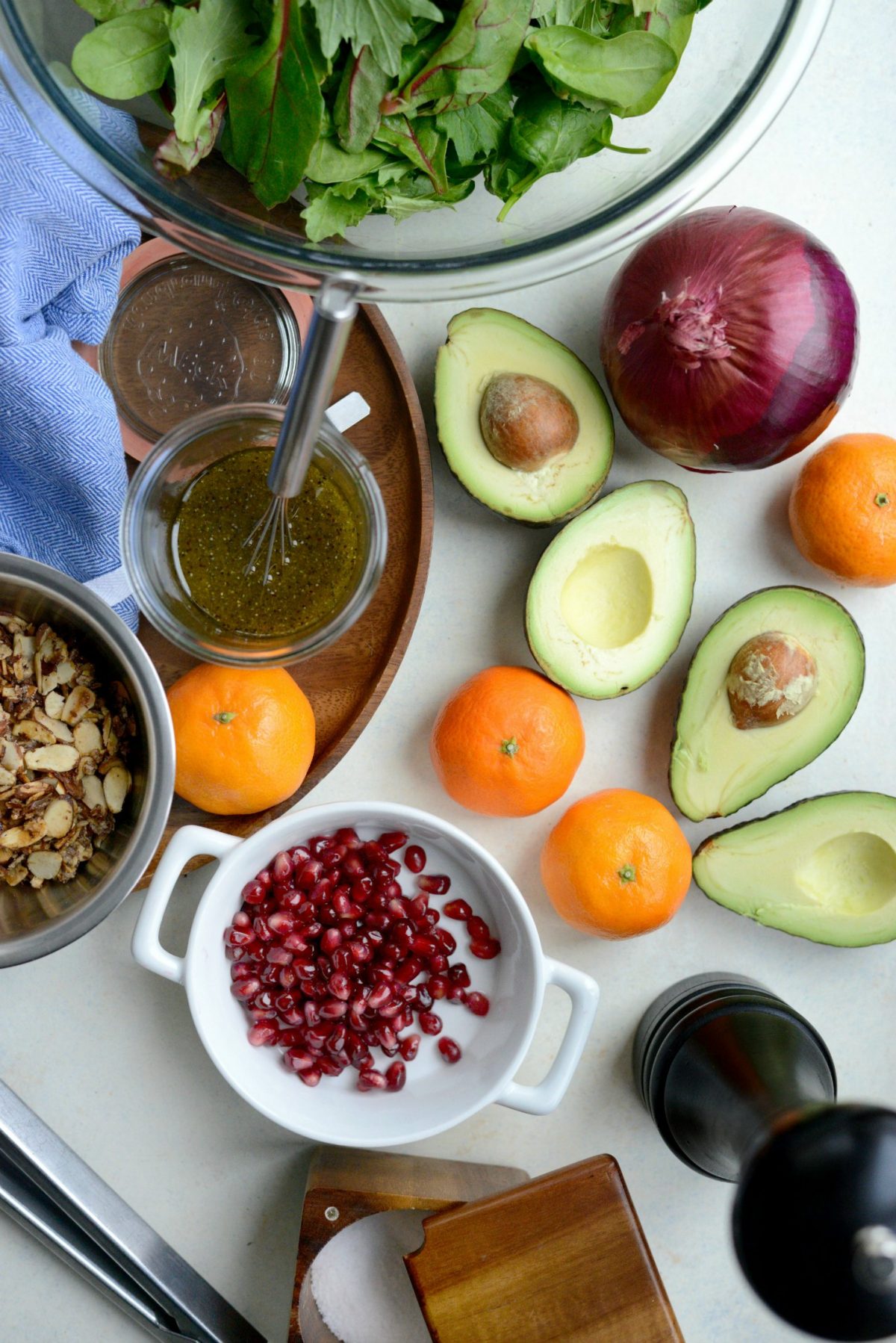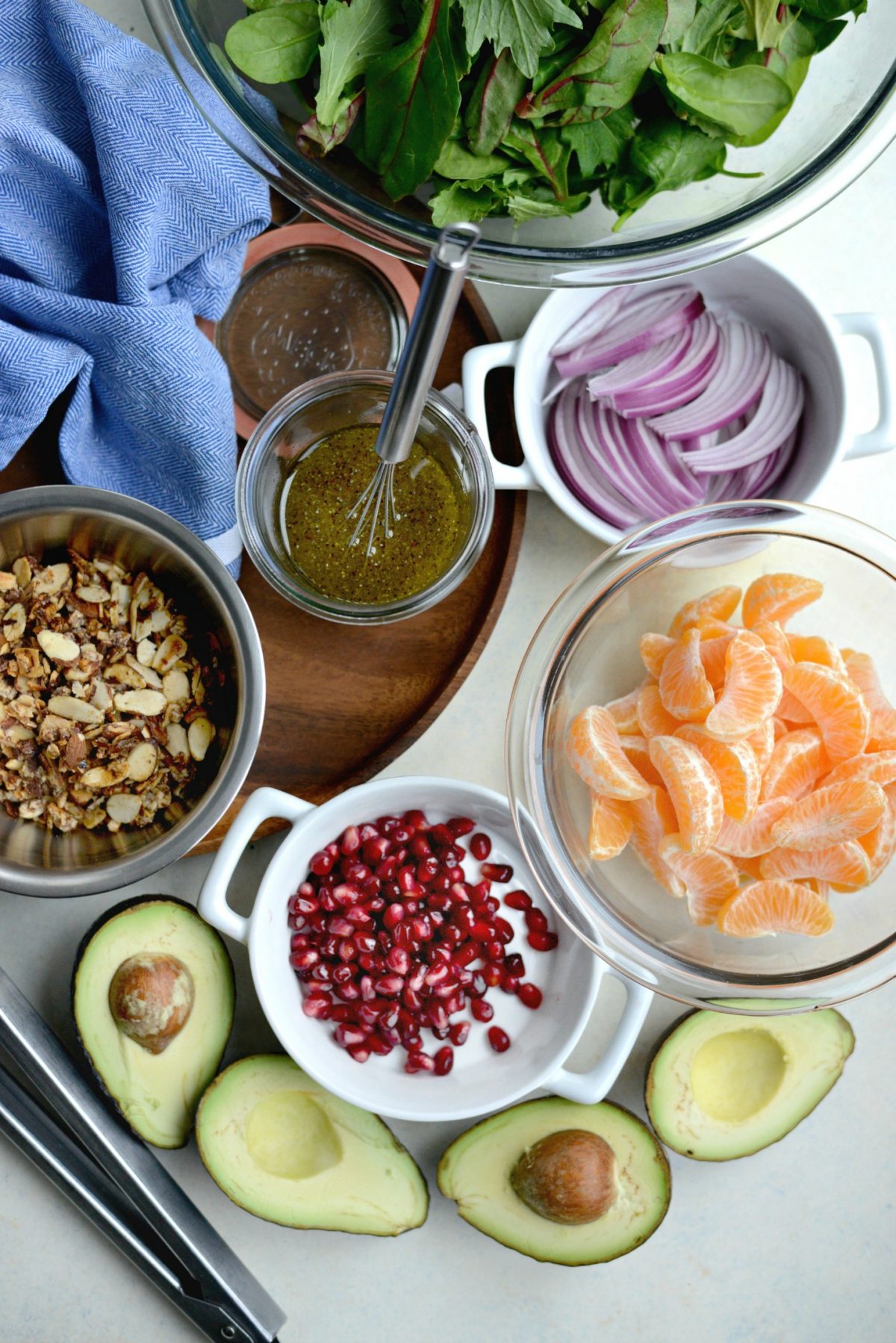 Next prep all the fruit and vegetables. I'm using clementines. After I peeled them, removed and white strings still attached, I then drizzled them in a little olive oil –about a teaspoon– to shine them up a tad. Or I suppose you could use a little dressing. Why not?
Then I sliced half of a small onion vertically into thin strips (about 1/4 cup), sliced 2 avocados, took out the power greens mix and added them to a large bowl, gathered the pomegranate seeds, the candied almonds and the dressing and quickly whipped this salad up.
If you can't find pomegranate seeds then you can substitute with craisins or dried cherries even.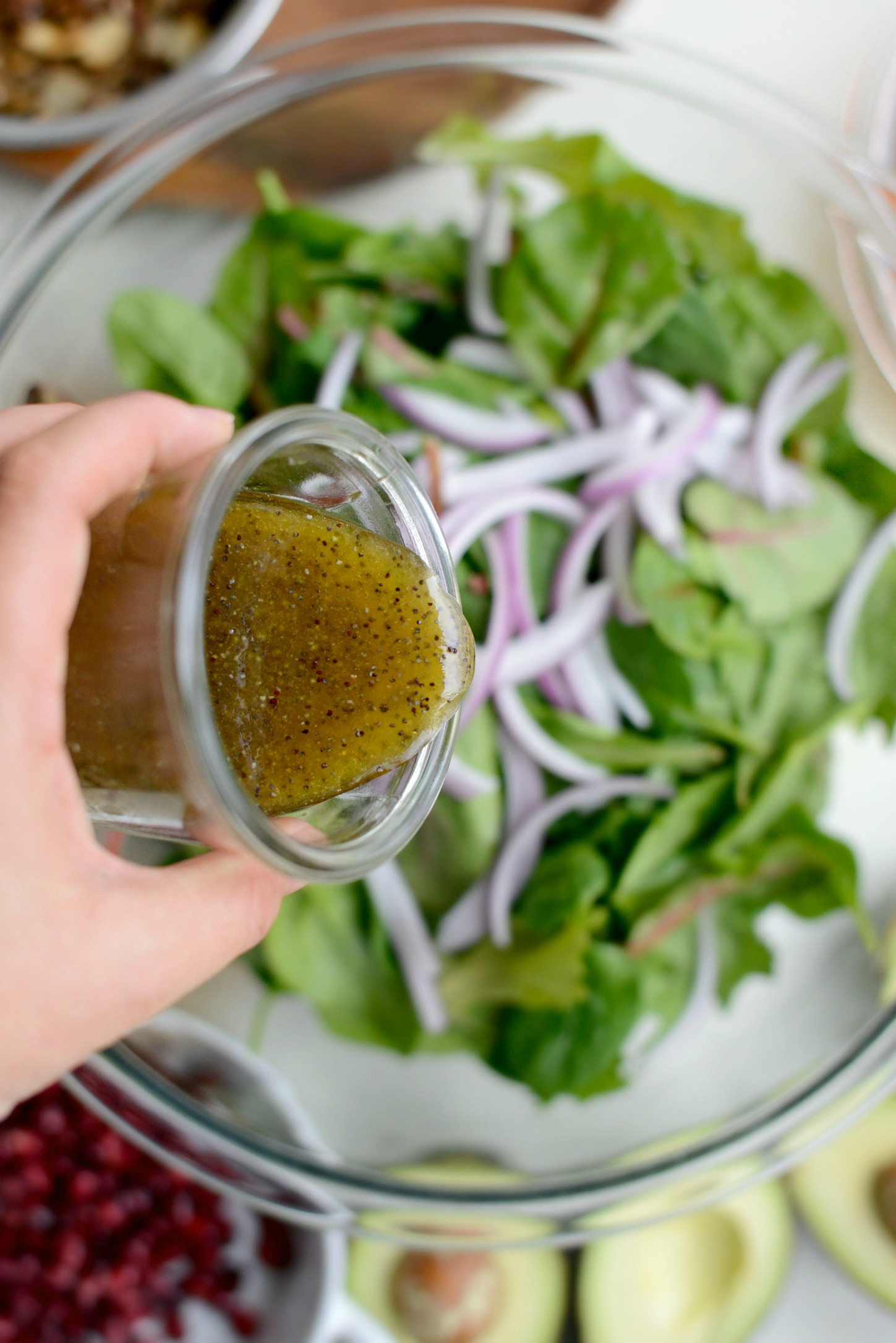 Add the onions to the bowl with the power greens and then pour in about 1 tablespoon of the dressing over top.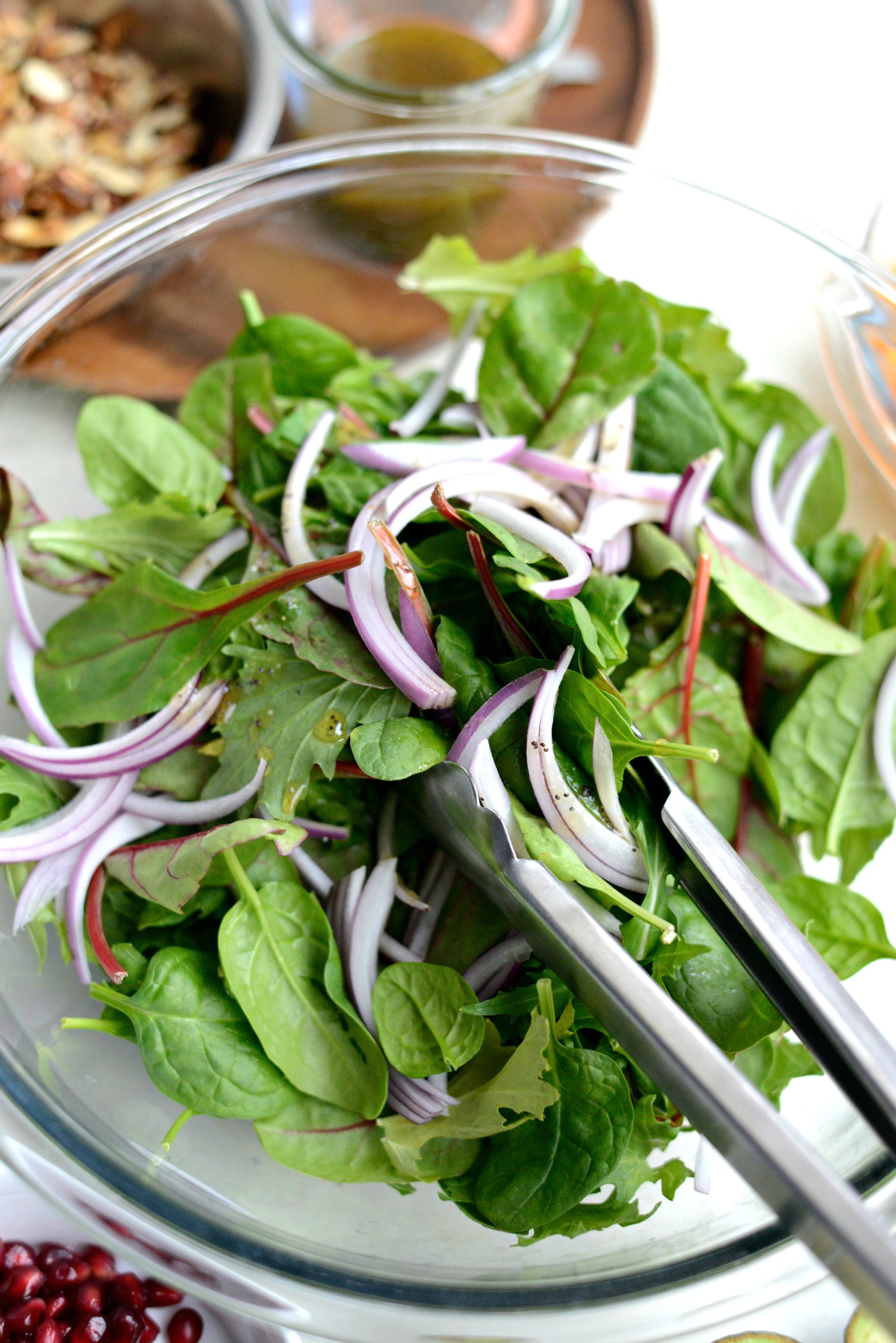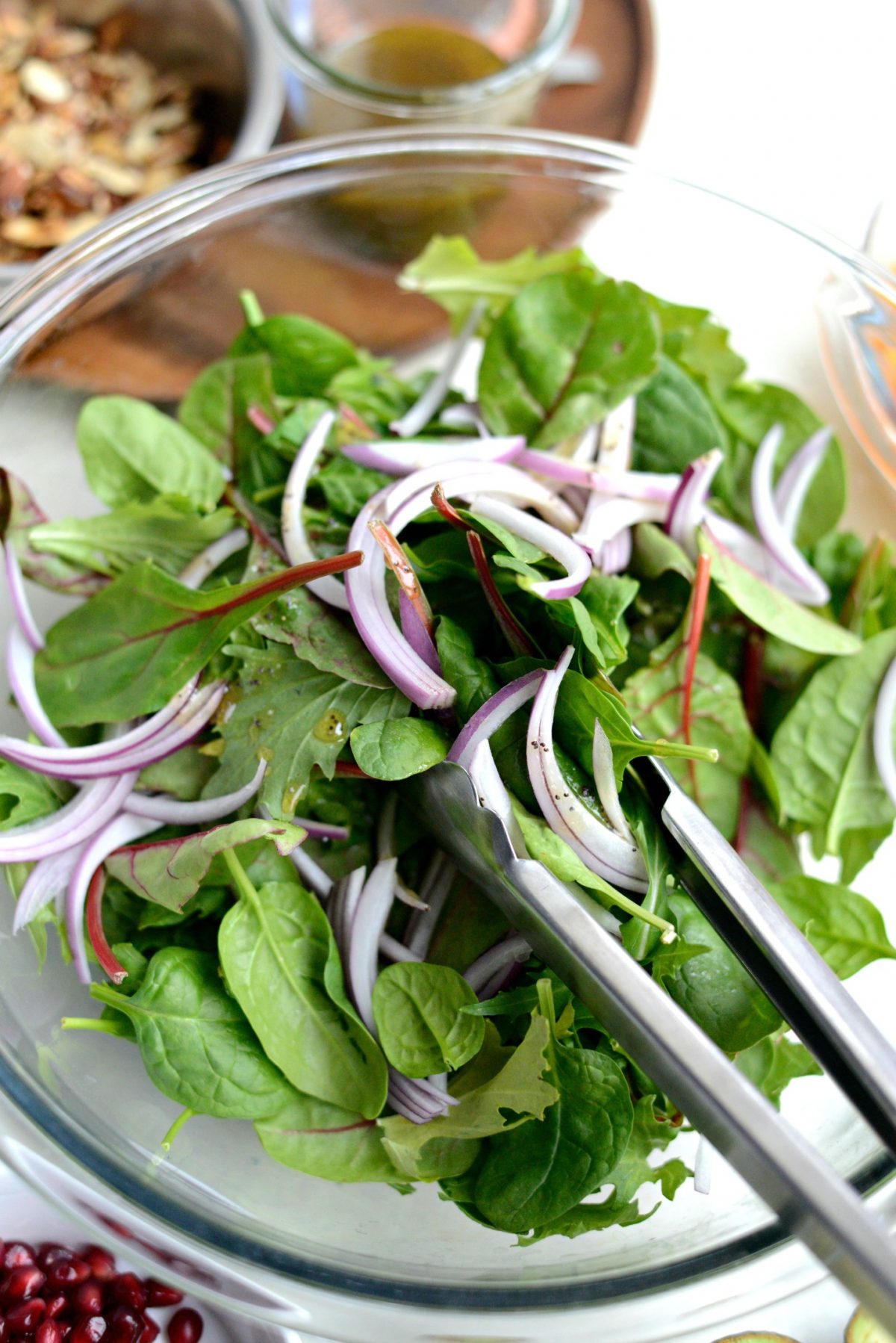 Then toss together until the leaves are all lightly dressed.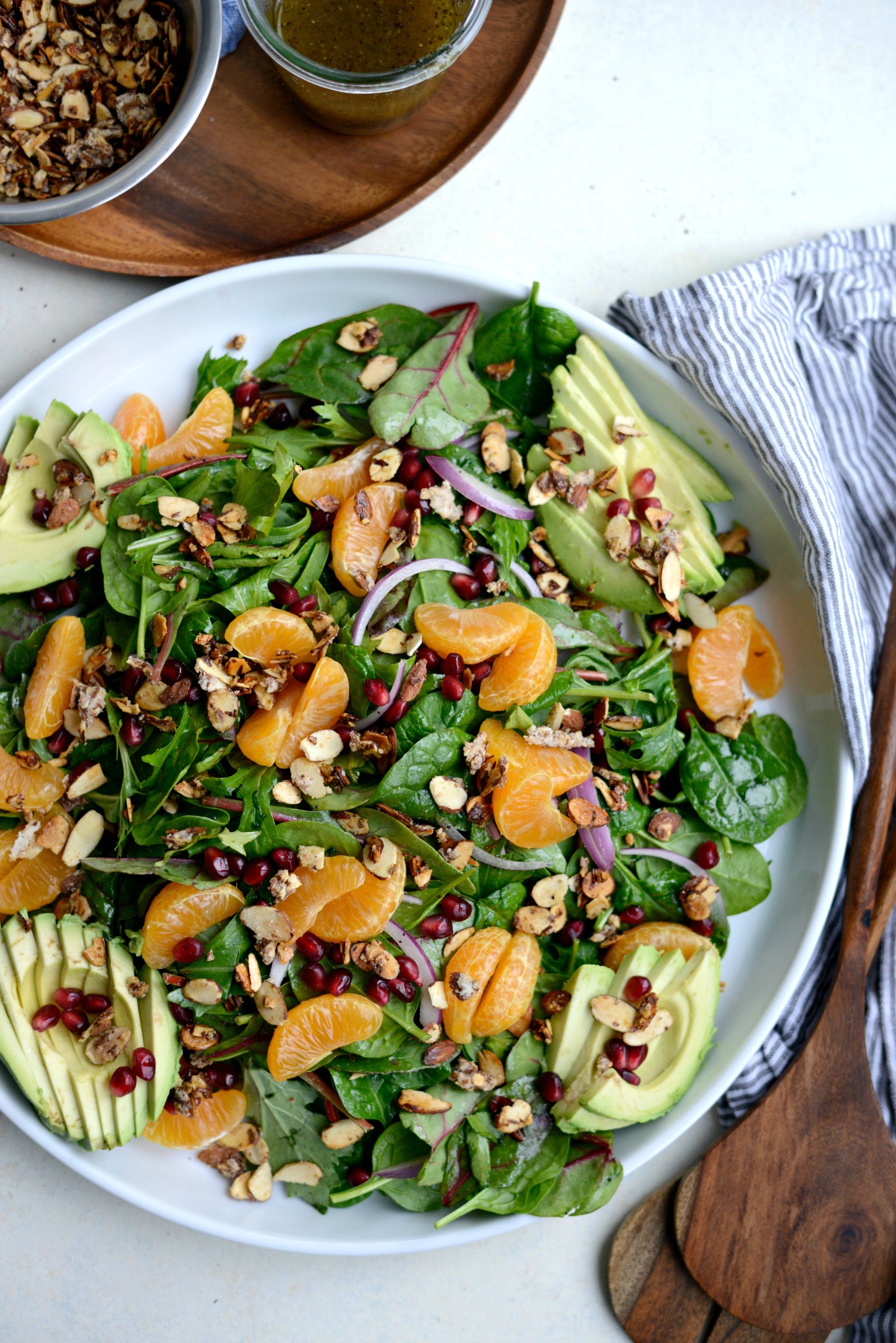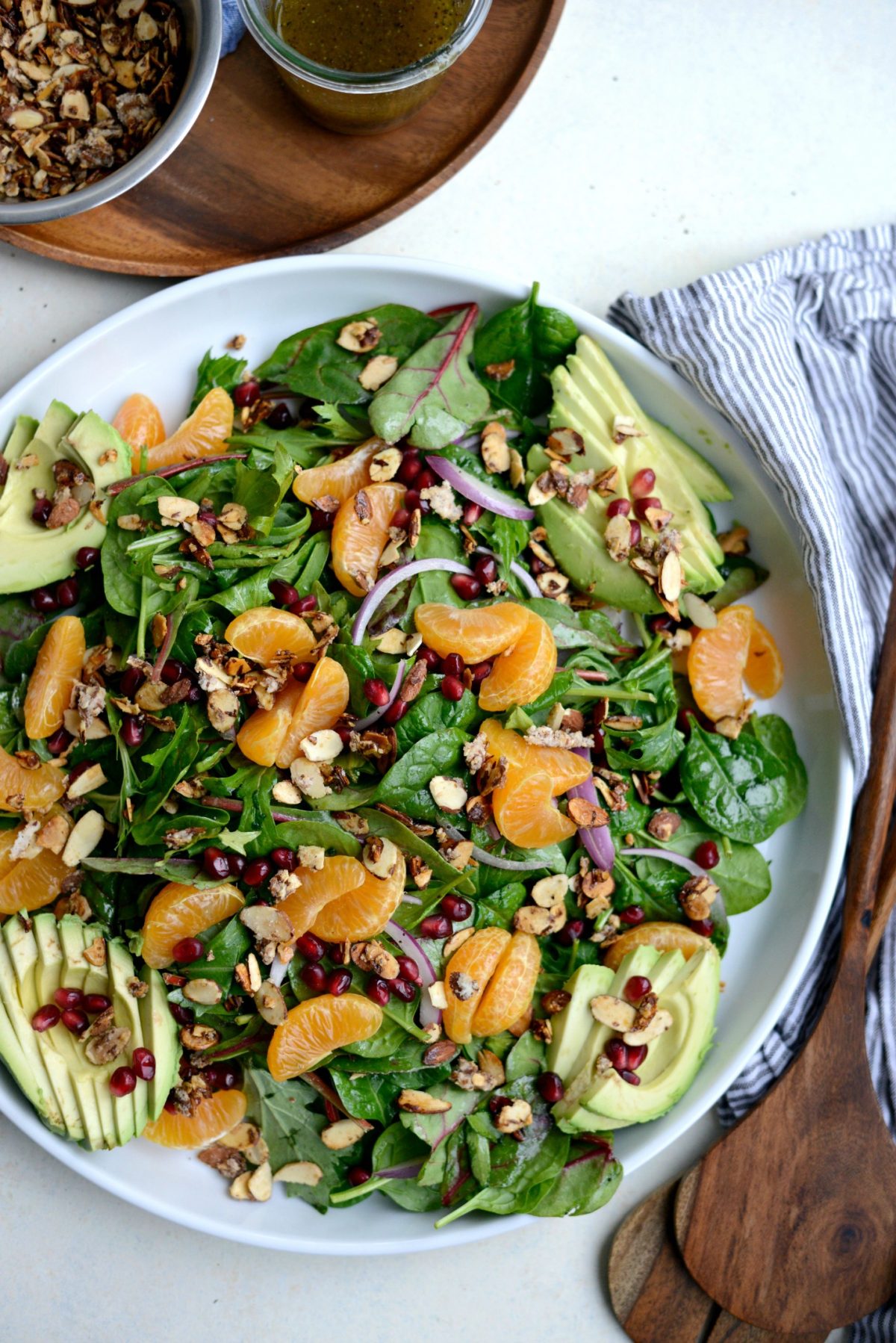 Plate up the greens and onions, throw on the clementines (or mandarin) segments, pomegranate seeds, the candied almonds and nestle the avocado slices along the edge.
Then drizzle with a little more of the honey poppy seed vinaigrette over top.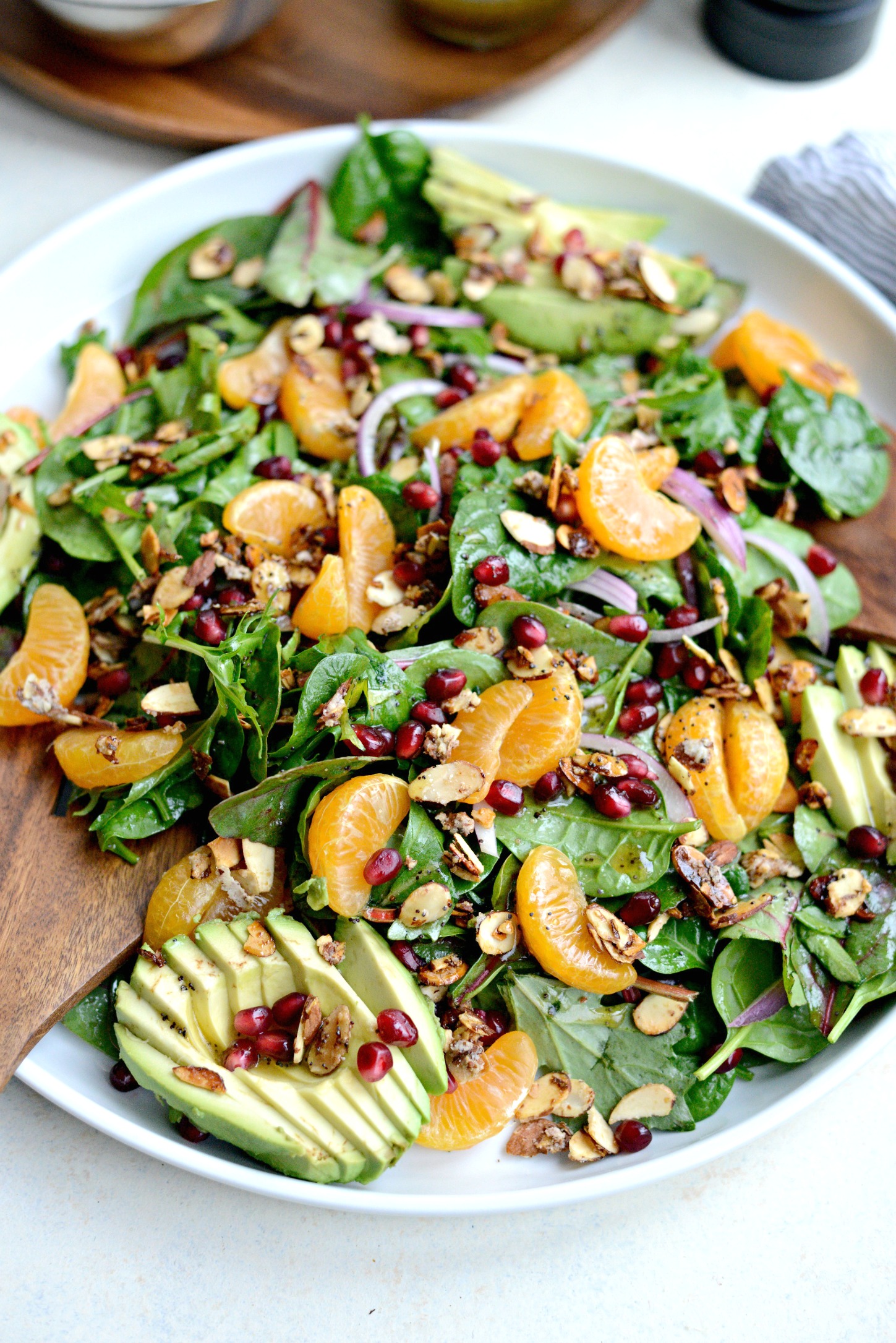 Pretty.
But not only is this a beautiful and colorful salad, but it's also light and refreshing. A feel good salad.
I ate it as is, with a little sprinkle of kosher salt over top to cut through some of the sweetness. But this would be lovely with sliced grilled chicken breasts, salmon or even shrimp.
You must make it! I just know you'll love this mandarin orange salad!
Enjoy!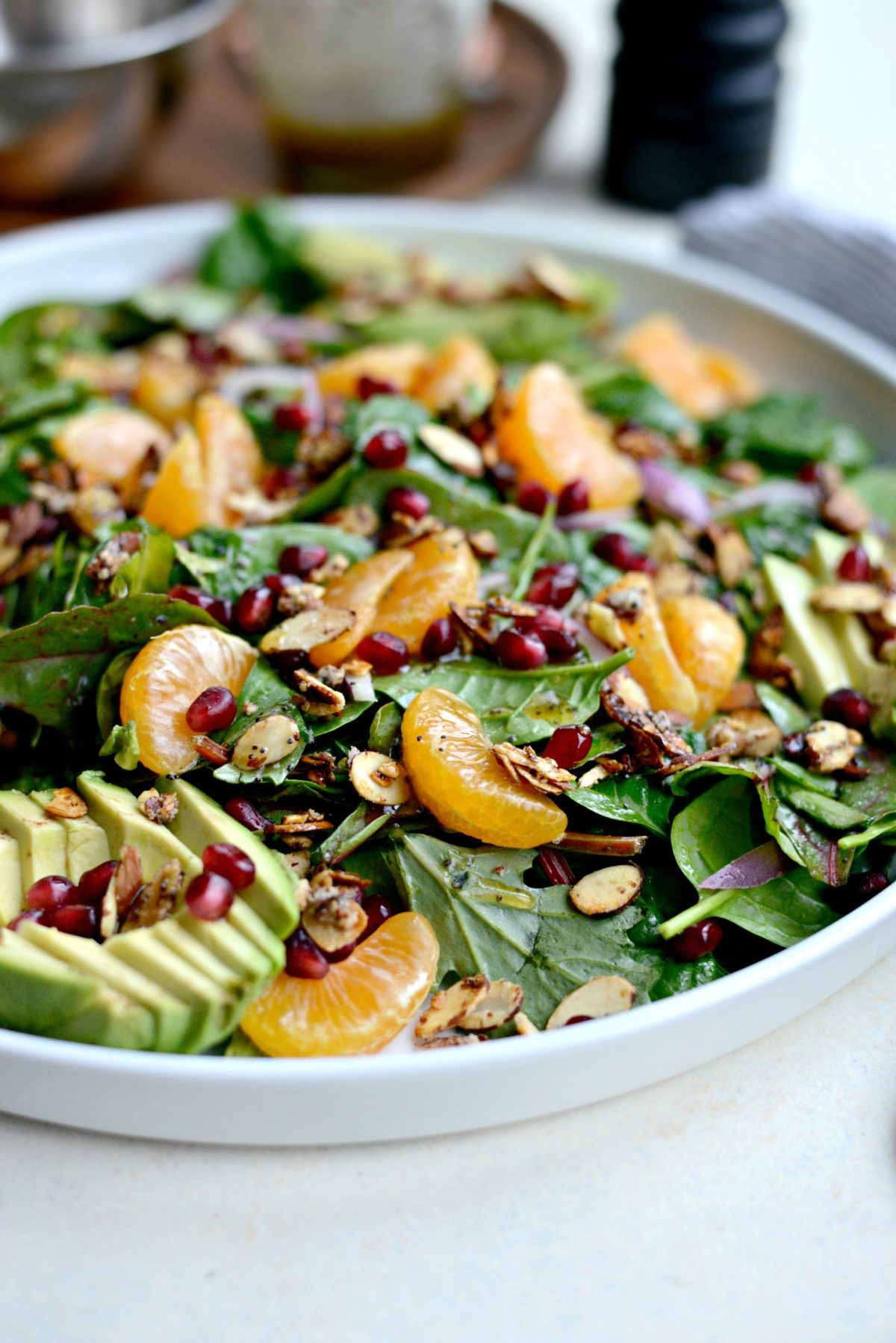 My cookbook Simply Scratch : 120 Wholesome Homemade Recipes Made Easy is now available! CLICK HERE for details and THANK YOU in advance! 
[this post contains affiliate links.]
This post may contain affiliate links.
Buy the Cookbook: Simply Scratch : 120 Wholesome Homemade Recipes Made Easy Now available on Amazon »
THANK YOU in advance for your support!