In this vibrant Kale, Fennel and Apple Salad; kale, thinly sliced cabbage, fennel and apples is tossed is a simple lemon vinaigrette and topped wit pistachios and Pecorino shavings.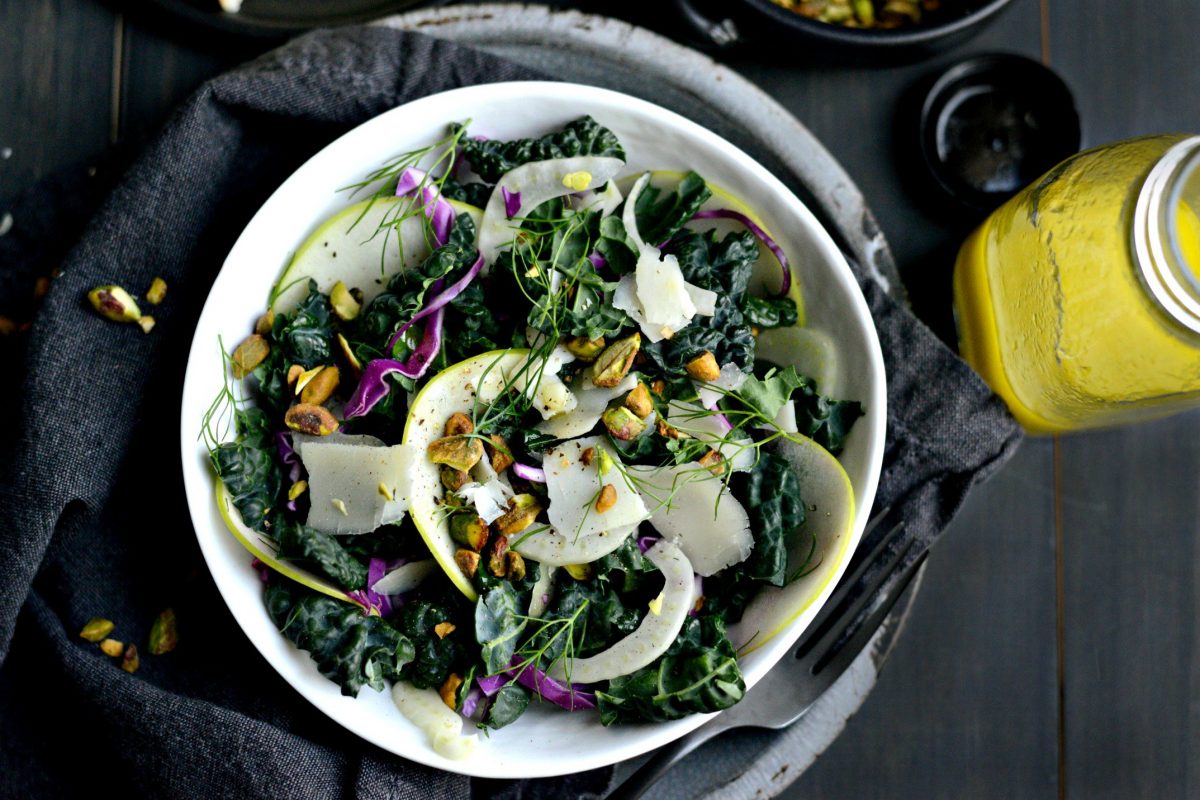 This kale, fennel and apple salad is not just a pretty face. I know it looks kind of fancy, but I swear it's really not.
On one hand it has a nontraditional combination of fennel and apple. But on the other hand it has kale and cabbage which is fairy common. All in all, this is my new favorite salad since, well this salad. And that was only last week.
I've always loved salads. Wait, that's a lie. I really started to love salads in the last 10 years or so. For example, when my mind was opened up to things like, fruit in salad or all the non-iceberg salads of the world. I started to get excited about all the different combinations. I should preface, that there's nothing wrong with iceberg, it's just not very exciting.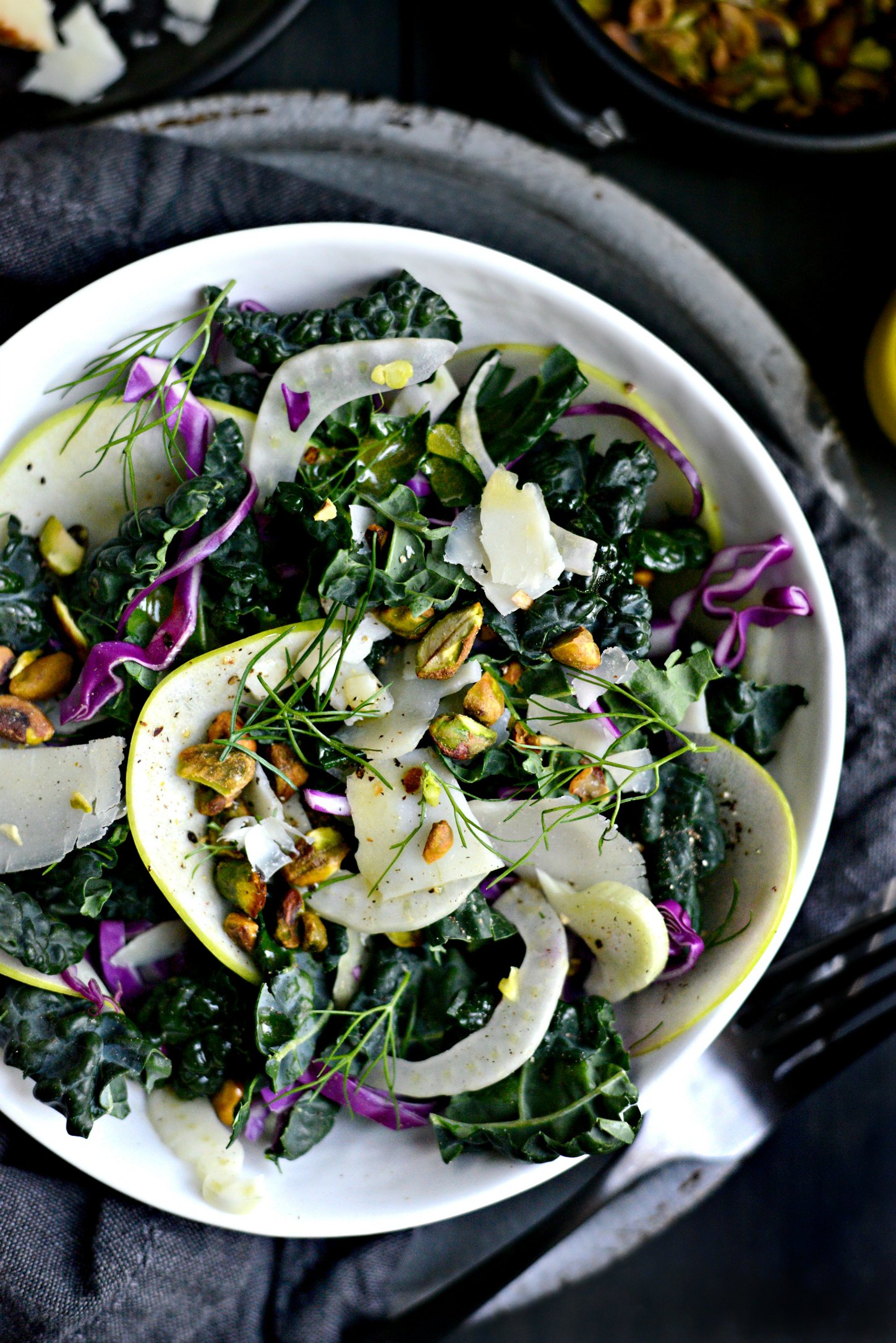 Are you a fennel fan? Fan of fennel? Fennel fanatic? Sorry. Raw fennel is delicious, not that roasted isn't. But I crave the crisp, fresh and faintly licorice flavor. And it's the absolute best in salads.
In this wonderfully green and purple salad, you will find dark, leafy green lacinato kale, vibrant purple cabbage, tart green apple slices. Then pistachios for crunch and Pecorino gives some salty sharp richness.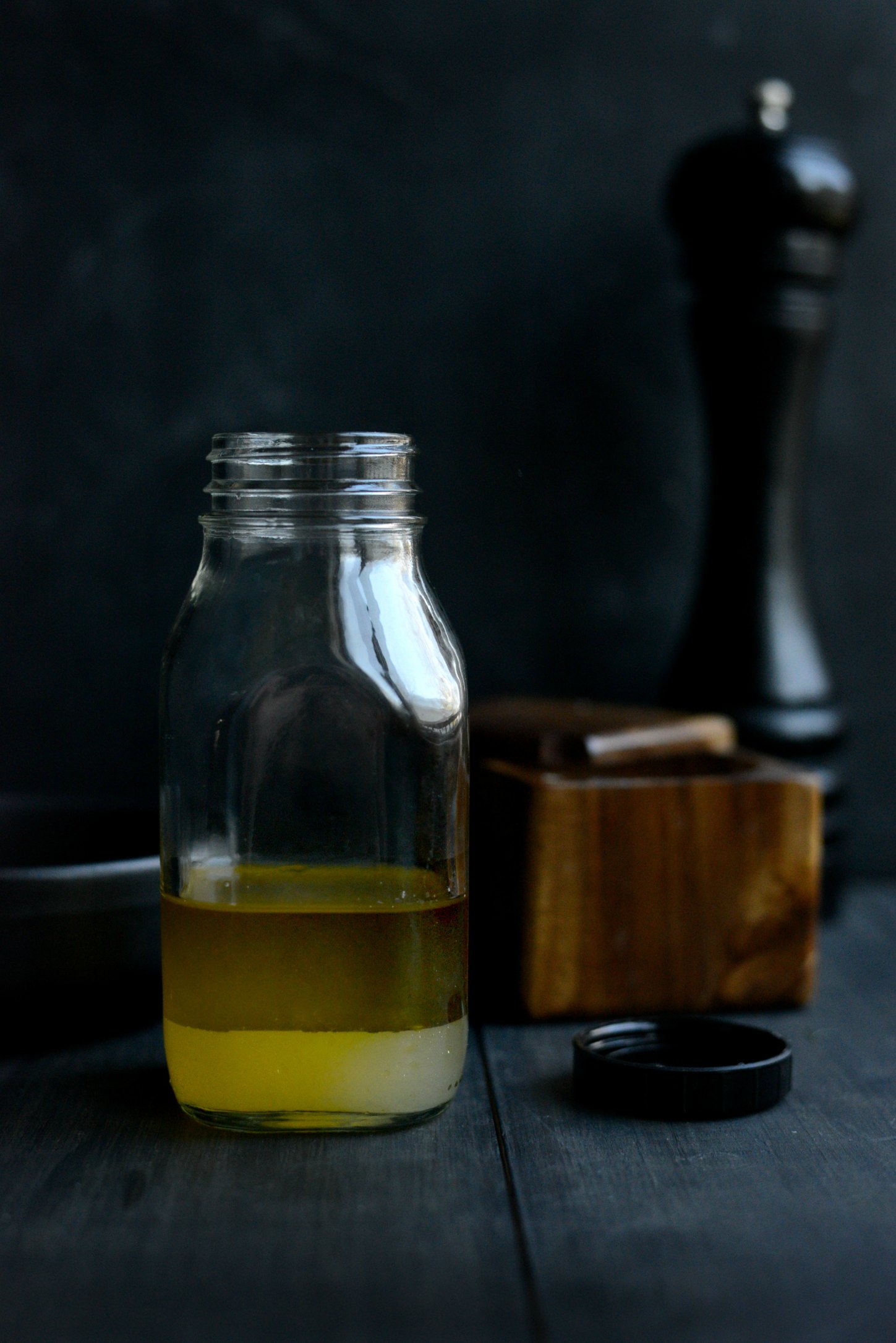 Now make the vinaigrette. It only has 4 ingredients and is super easy to make. To make it you will need; 6 tablespoons olive oil, 2 tablespoons lemon juice, 2 tablespoons champagne vinegar and kosher salt. Lastly, shake to combine. This is the perfect light dressing for this salad.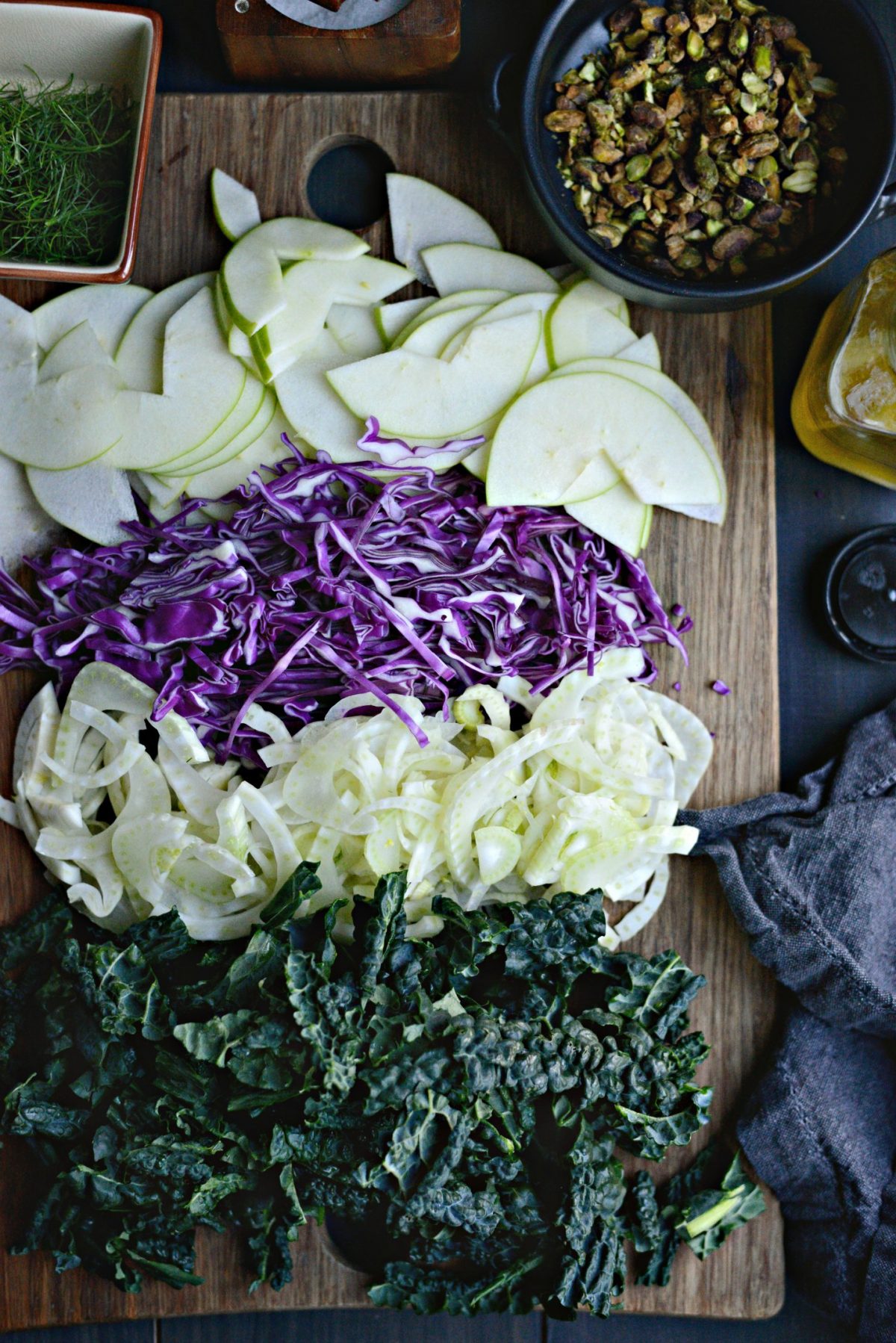 Next, wash the kale well. Use a knife and run the tip along each side of the stem and discard. Alternatively you can strip the leaves off by holding the stem in your left hand and pulling the leaves off in the opposite direction with your right hand. Stack the leaves on top of each other and chop. Then give it another rinse. This is exactly why I love my salad spinner.
Next core and slice the cabbage, fennel and green apple thinly. Then, to keep the apple slices from oxidizing and turning brown, I toss them in a little bit of lemon juice. Doing this won't make the salad overly lemony.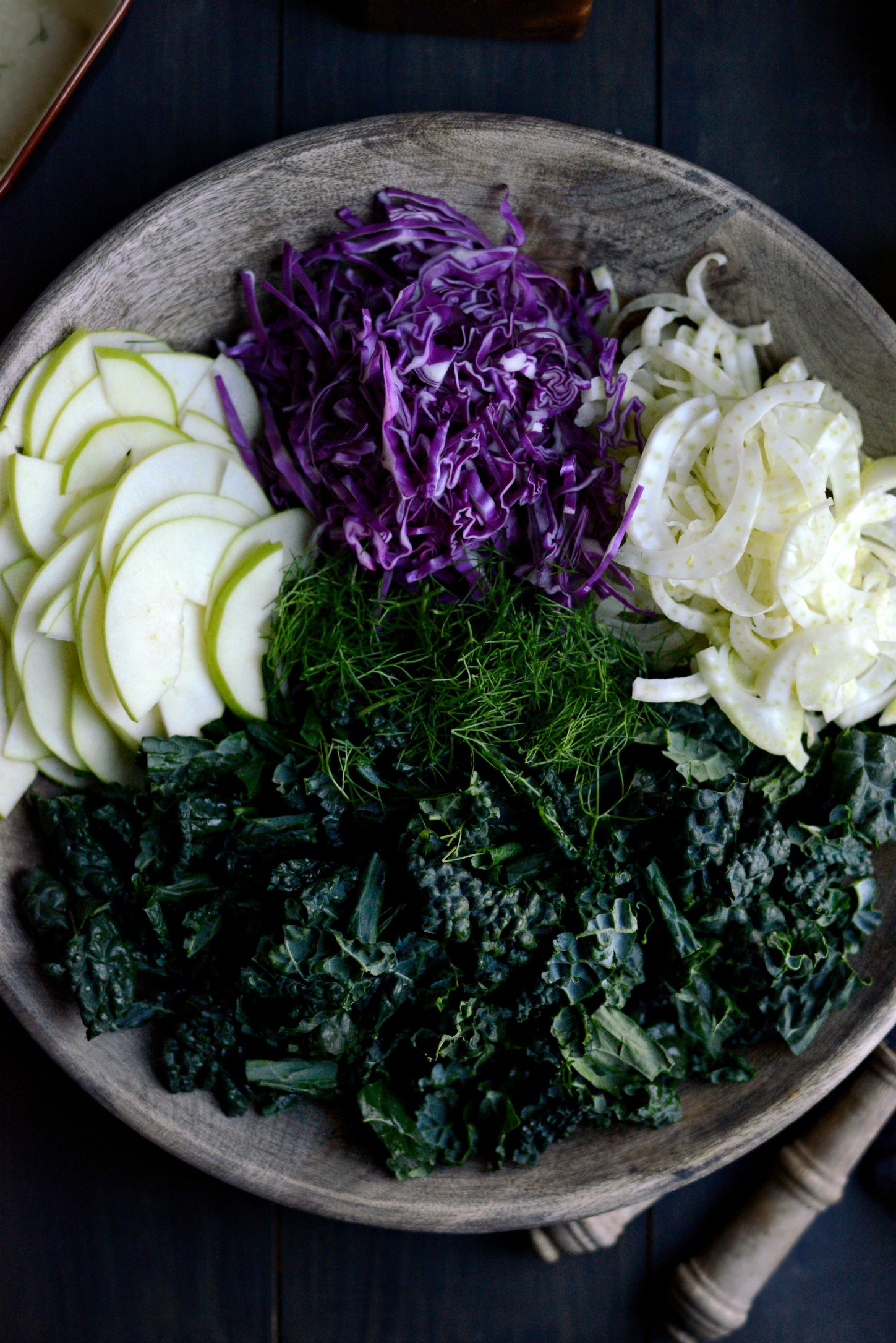 Next, gently toss the kale, fennel, cabbage, apple and fennel fronds into a salad bowl.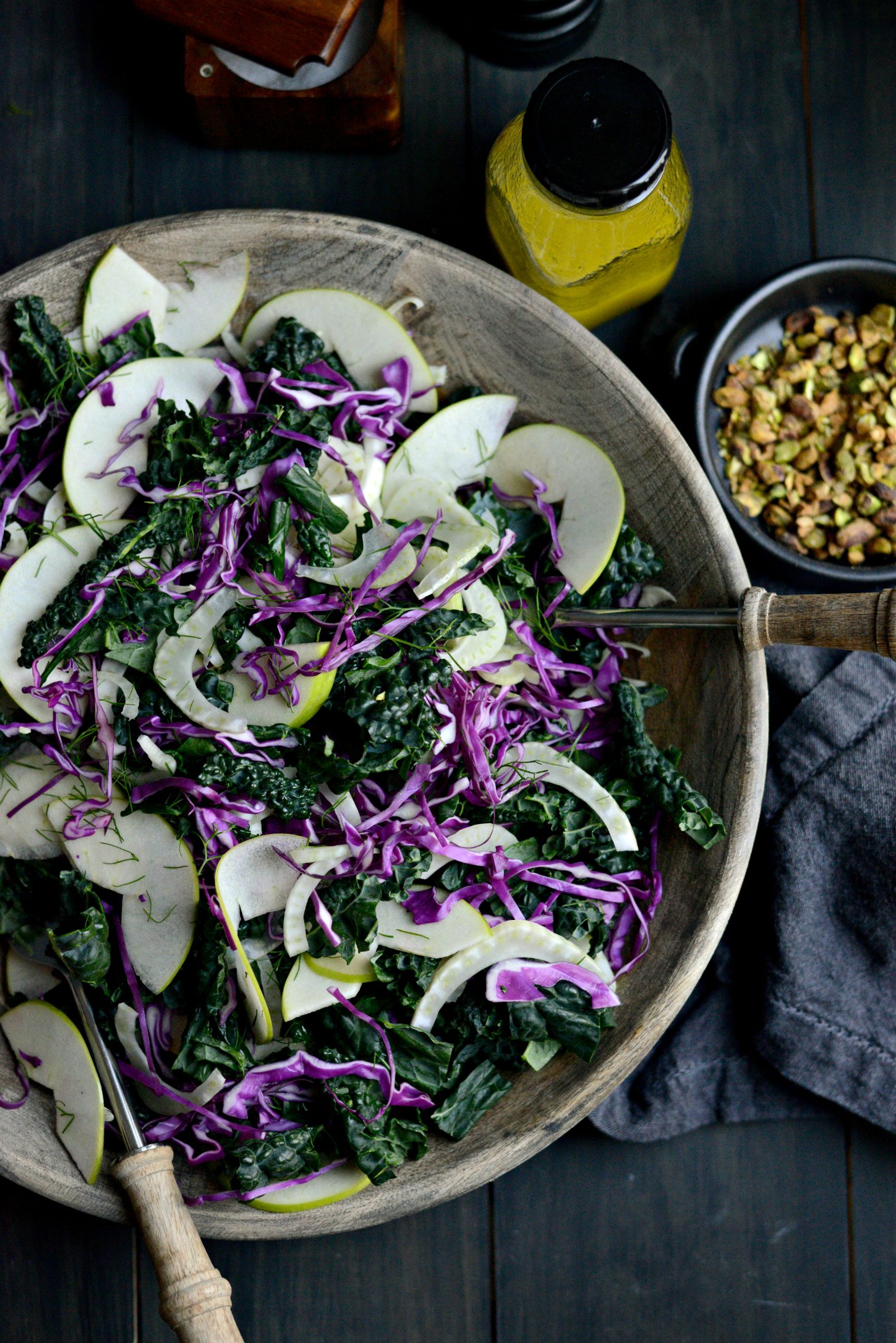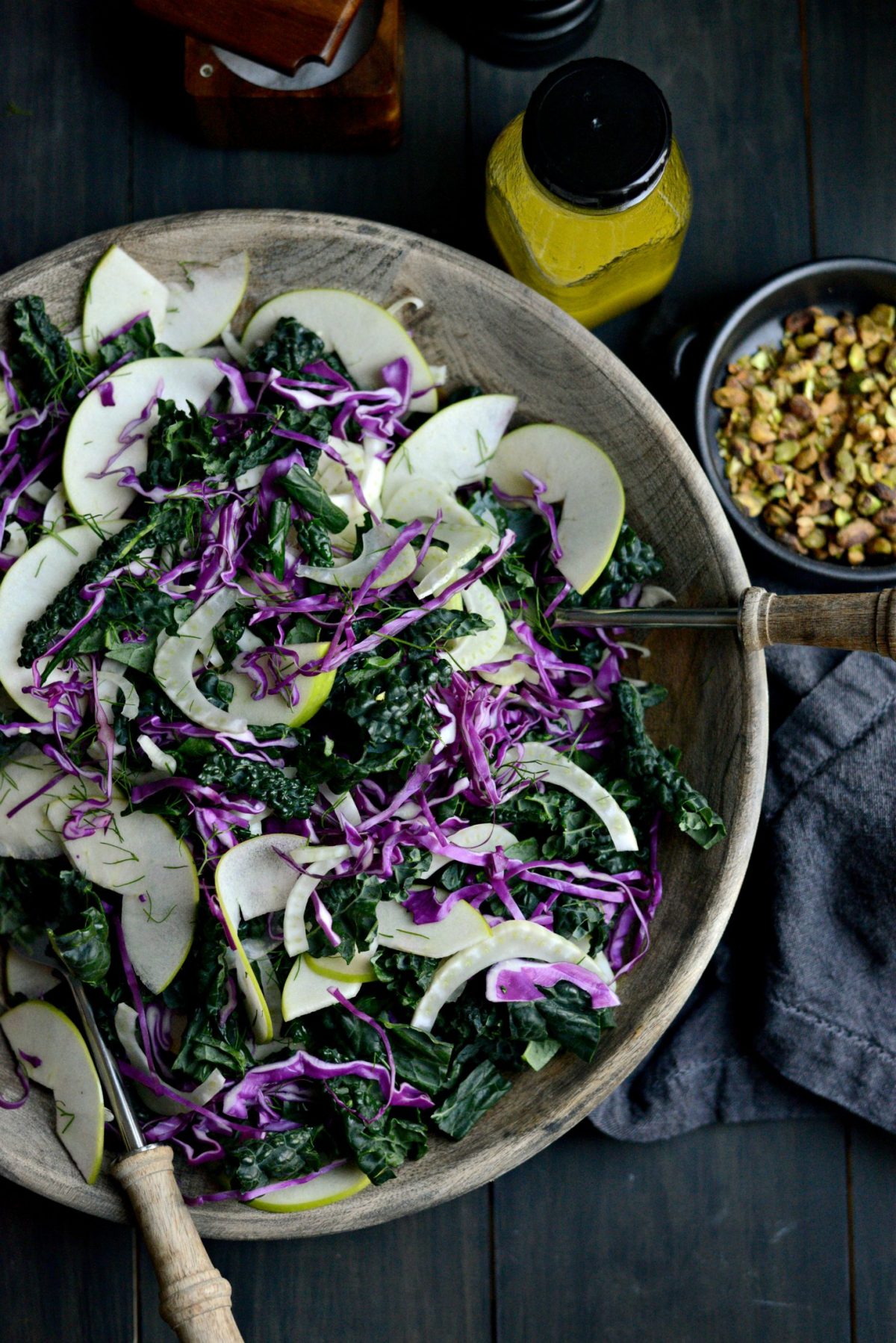 Gently toss the kale, fennel and apple salad until combined and then drizzle with a little of the lemon champagne vinegar.
Finally top with shavings of pecorino, shelled and chopped pistachios and a few grinds of black pepper. Because it's really all bout those extra toppings, right?
Enjoy! And if you give this Kale, Fennel and Apple Salad recipe a try, let me know! Snap a photo and tag me on twitter or instagram!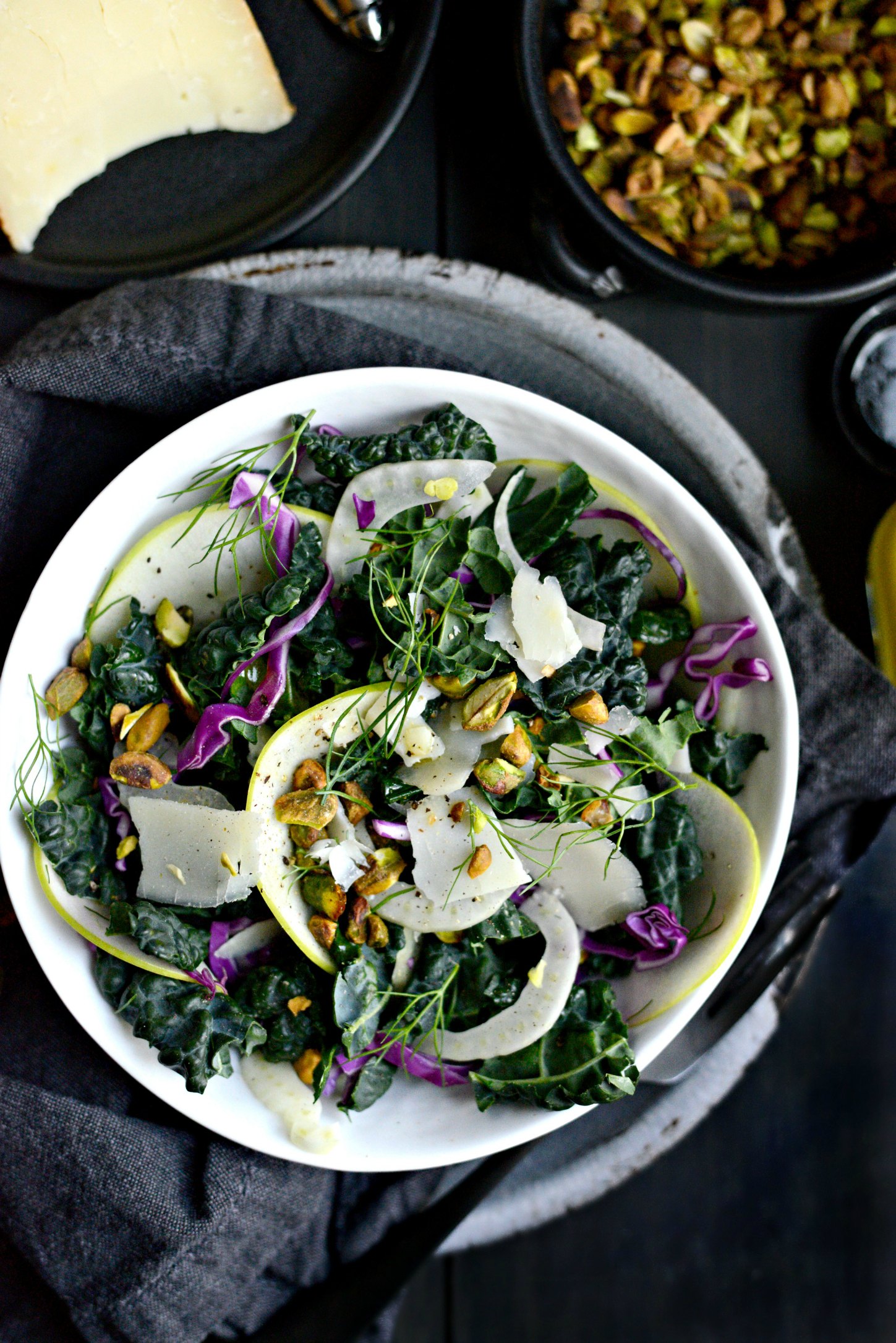 My cookbook Simply Scratch : 120 Wholesome Homemade Recipes Made Easy is now available! CLICK HERE for details and THANK YOU in advance!
[this post contains affiliate links.]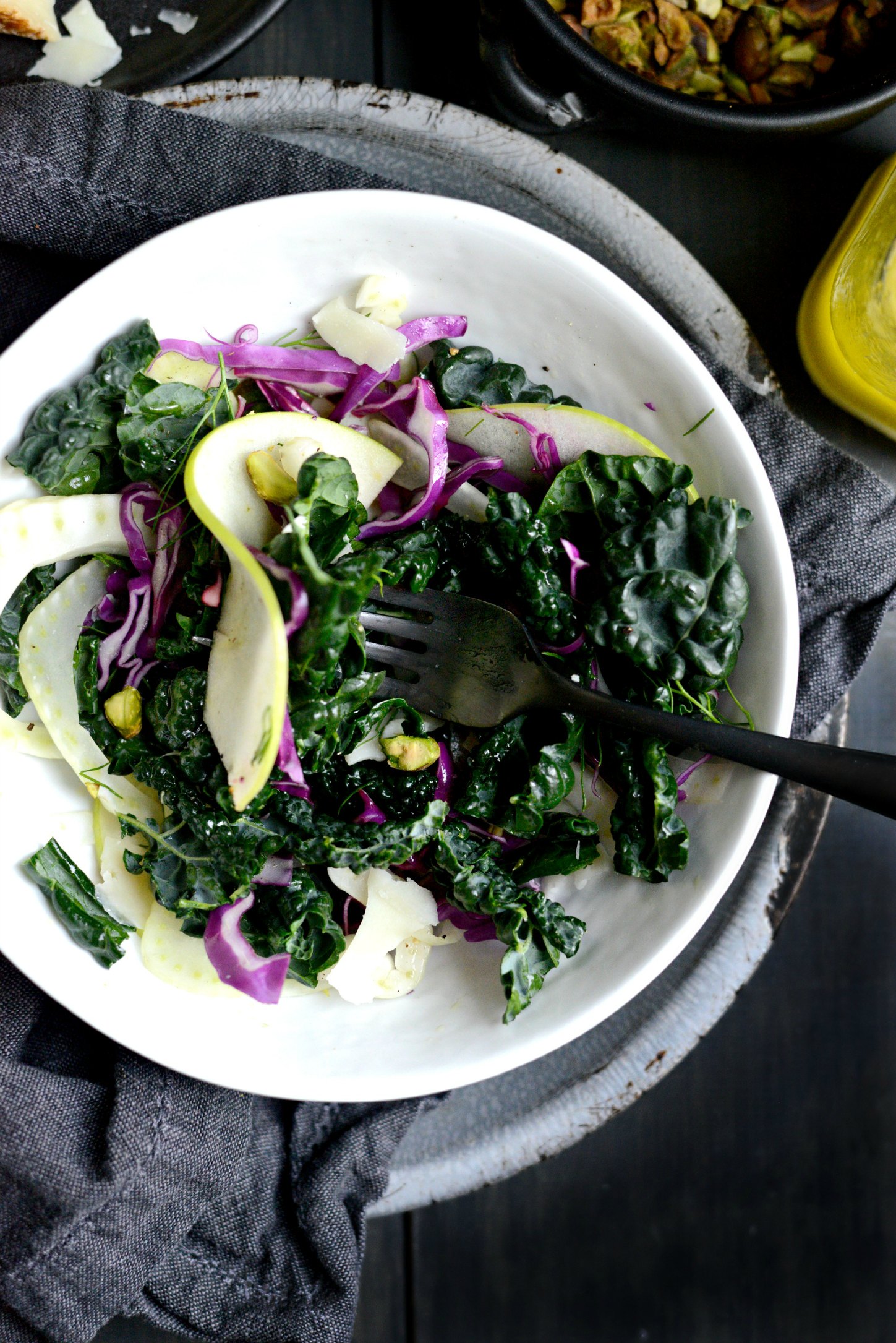 This post may contain affiliate links.
Buy the Cookbook: Simply Scratch : 120 Wholesome Homemade Recipes Made Easy Now available on Amazon »
THANK YOU in advance for your support!