In this roasted garlic marinara, oven roasted garlic cloves are blended into a wine infused tomato sauce. This sauce is great for dipping mozzarella bites or in your next pasta or spaghetti squash recipe!
One of my favorite food-smells in the world is onions and butter (or oil) cooking on the stove.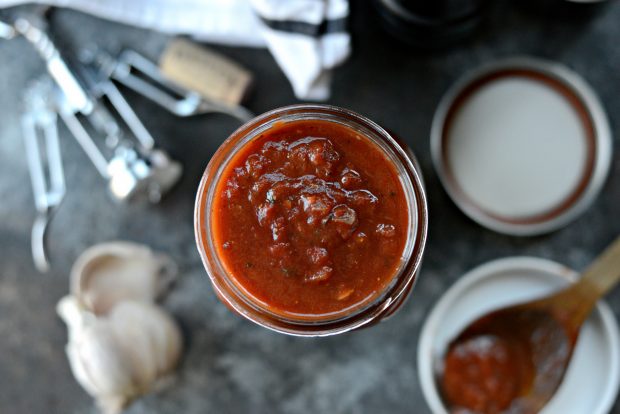 Something about it will instantly teleport me back to my childhood kitchen. My mom cooking in her apron and my nose hovering two inches above the pan.
My second favorite food related smell in the world is homemade pasta sauce simmering. As you know, I rarely buy store bought sauce, because I'd couldn't bear to miss out on the smell of it bubbling away. Obviously I love it because sauces usually have the whole onions sauteing thing going on but add in all those herbs and garlic.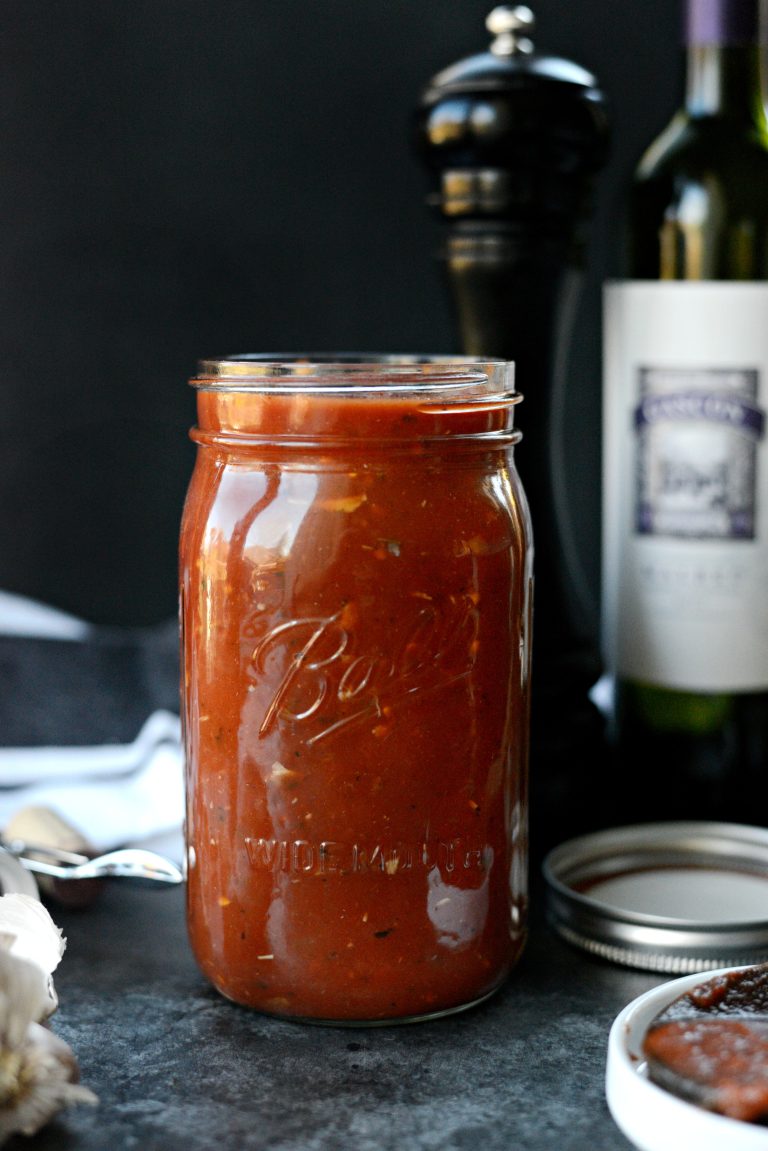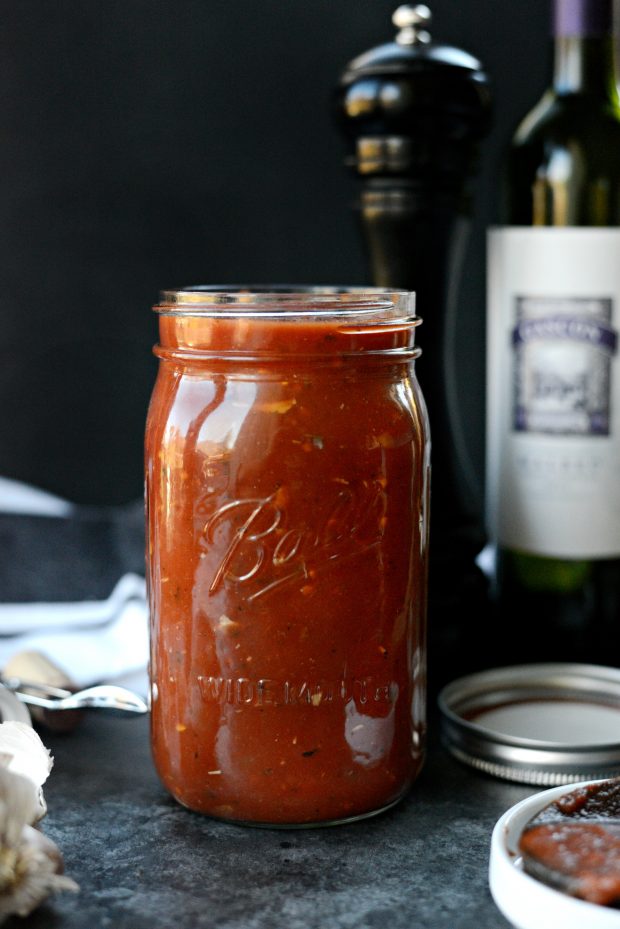 This sauce is all the things I love wrapped in one. The whole aroma thing was intensified by adding in a whole head of roasted garlic into a wine infused marinara. All that's needed now is some pasta or mozzarella bites!
First things first, roast the garlic. You can always do this in advance if you'd like. I just peel off the cloves from a small head of garlic (peels are still on) and place them in the center of a piece of heavy-duty aluminum foil. Then I drizzle the cloves with a little olive oil, seal the foil so it's resembles a purse and then I place it in a 400° oven for about 40 minutes. Once the garlic is safe to handle, I'll peel off that outer skin of each clove and mash all of the garlic with a fork.
I do this instead of roasting the whole cove intact, because I feel I waste more when I roast garlic that way.
In a large 12-inch skillet, sauteé shallots in olive oil until tender. Add in the garlic paste and Italian seasoning, stirring to combine. Smells heavenly!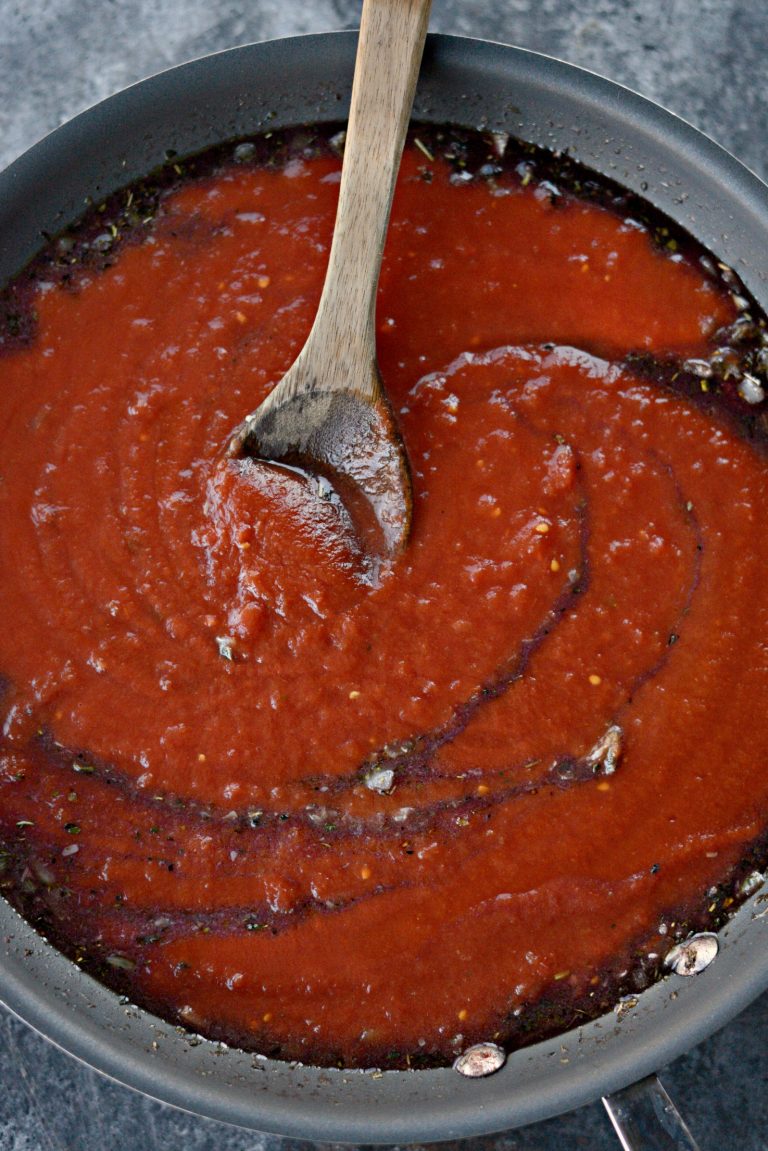 Then pour in the wine and the pureed San Marzano tomatoes and the tomato sauce. Stir to combine. Allow the sauce to simmer for 15 to 25 minutes before serving. I was prepping the sauce to make spaghetti on Sunday so I only simmered it for 10 minutes because I knew I would be simmering it the following day with the spaghetti meat.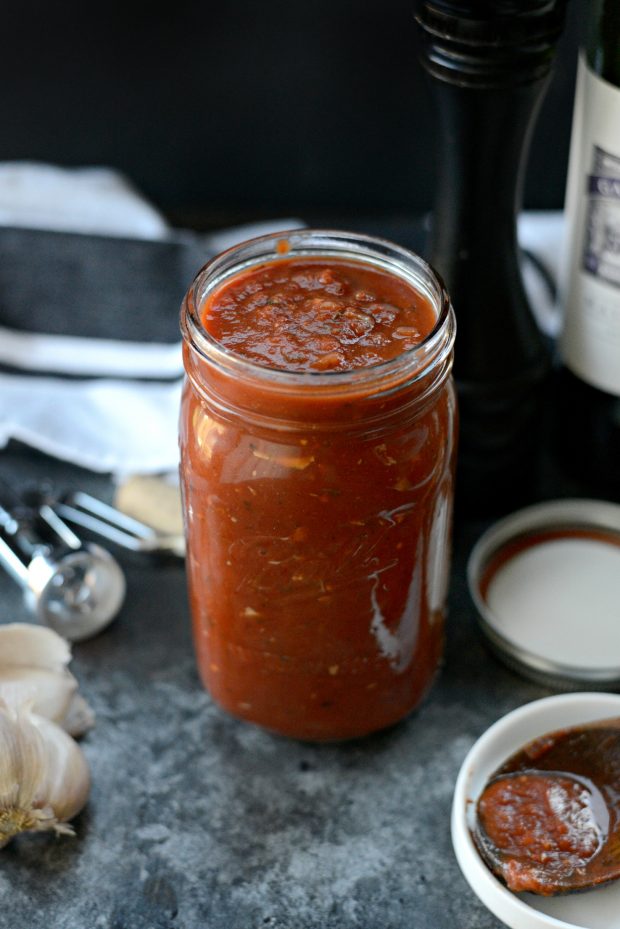 The smell of this roasted garlic marinara is heavenly.
Enjoy! And if you give this Roasted Garlic Marinara recipe a try, let me know! Snap a photo and tag me on twitter or instagram!
My cookbook Simply Scratch : 120 Wholesome Homemade Recipes Made Easy is now available! CLICK HERE for details and THANK YOU in advance!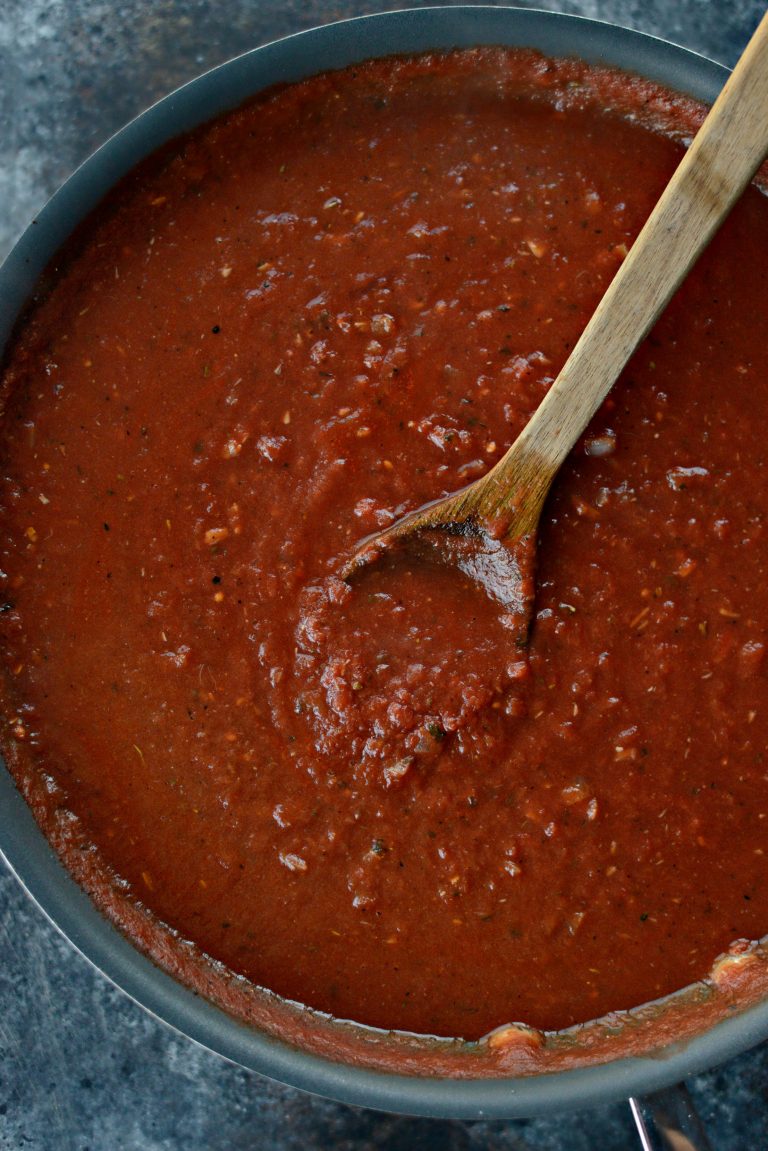 This post may contain affiliate links.
Buy the Cookbook: Simply Scratch : 120 Wholesome Homemade Recipes Made Easy Now available on Amazon »
THANK YOU in advance for your support!