In this maple balsamic brussels sprouts recipes, brussels sprouts and cranberries are roasted and then tossed in maple syrup and balsamic vinegar. Toasted hazelnuts give this side dish nutty flavor and textural crunch!
Confession: I've already started to listen to Christmas music.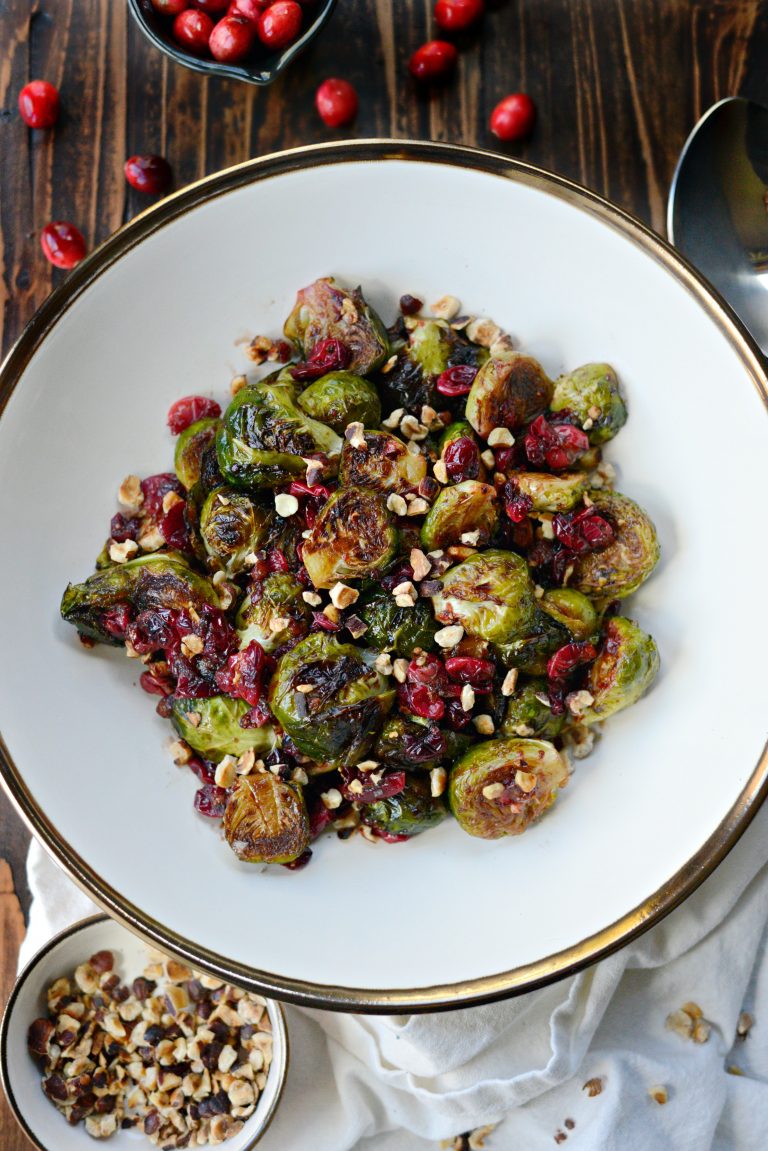 I typically don't listen to Christmas music days or weeks even, following Halloween. I usually start streaming holiday music right around the time we decorate our home, which is the first weekend of December.
For some reason, I just couldn't help it. Maybe it's that this year I don't have a lot of traveling I'm doing and so I can fully submerge myself in the holiday? Or maybe it has something to do with this delicious holiday side dish, perhaps?
I mean, it is Christmas colors.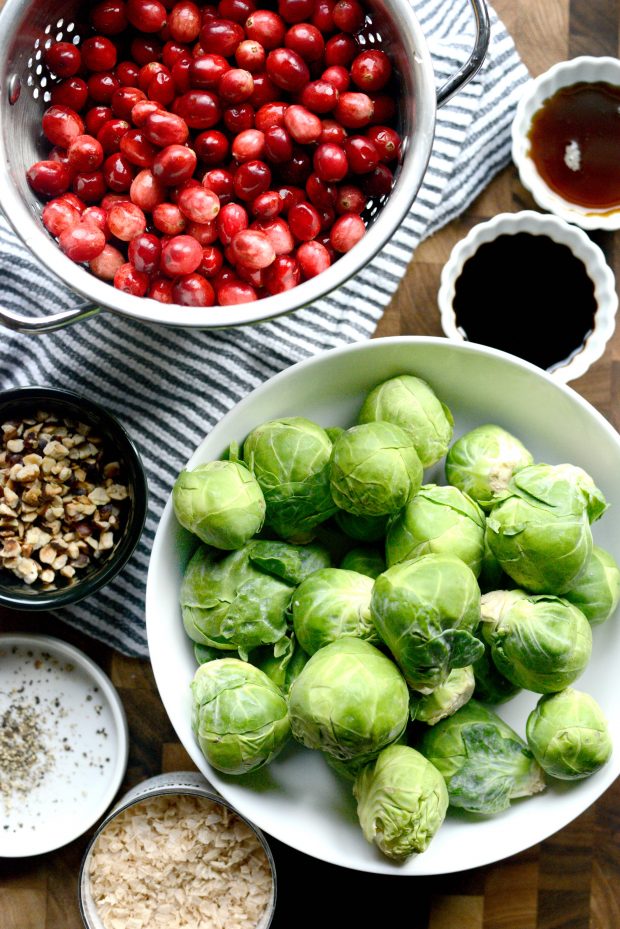 Speaking of spouts! This is an easy dish that would be lovely with your holiday turkey or ham. And if you make a rib roast, these maple balsamic brussels sprouts would work with that too! It's subtly sweet from pure maple syrup and slightly tangy-sweet from balsamic, and the tartness from the fresh cranberries and crunch from the hazelnuts. Making the whole thing delicious!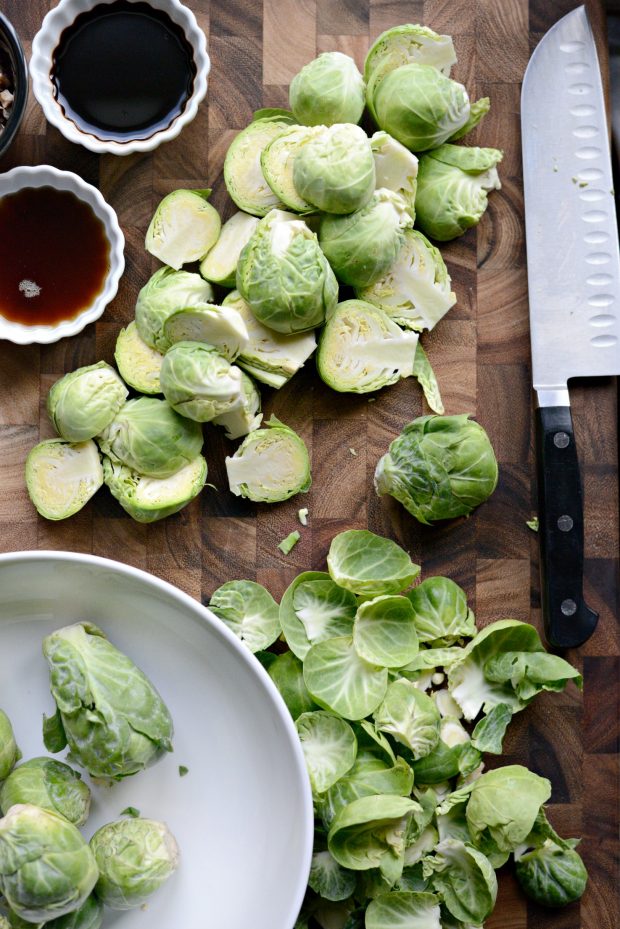 My favorite way to prepare brussels sprouts is to roast them. First, I trim off the bottom and peel off any outer tough leaves. Then slice the sprouts in half vertically. Toss them in 2 tablespoons of olive oil and place them onto a rimmed metal sheet pan (cut side facing down). Sprinkle with salt and roast in your preheated 425° oven for 10 minutes.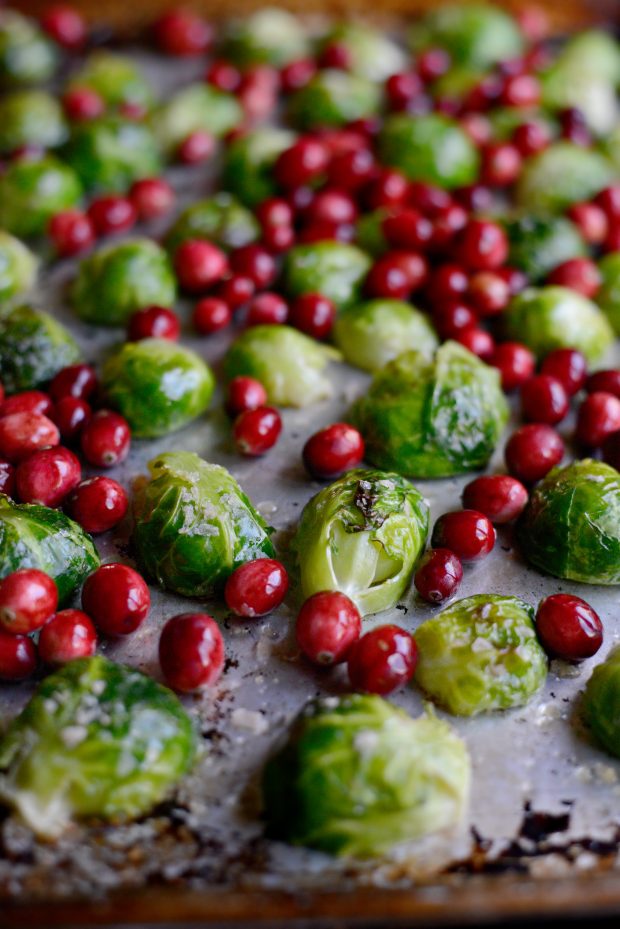 Then I added the cranberries to the pan with the sprouts and continue to roast for 10 minutes more. The cranberries with caramelize, burst and spread all of their tart goodness.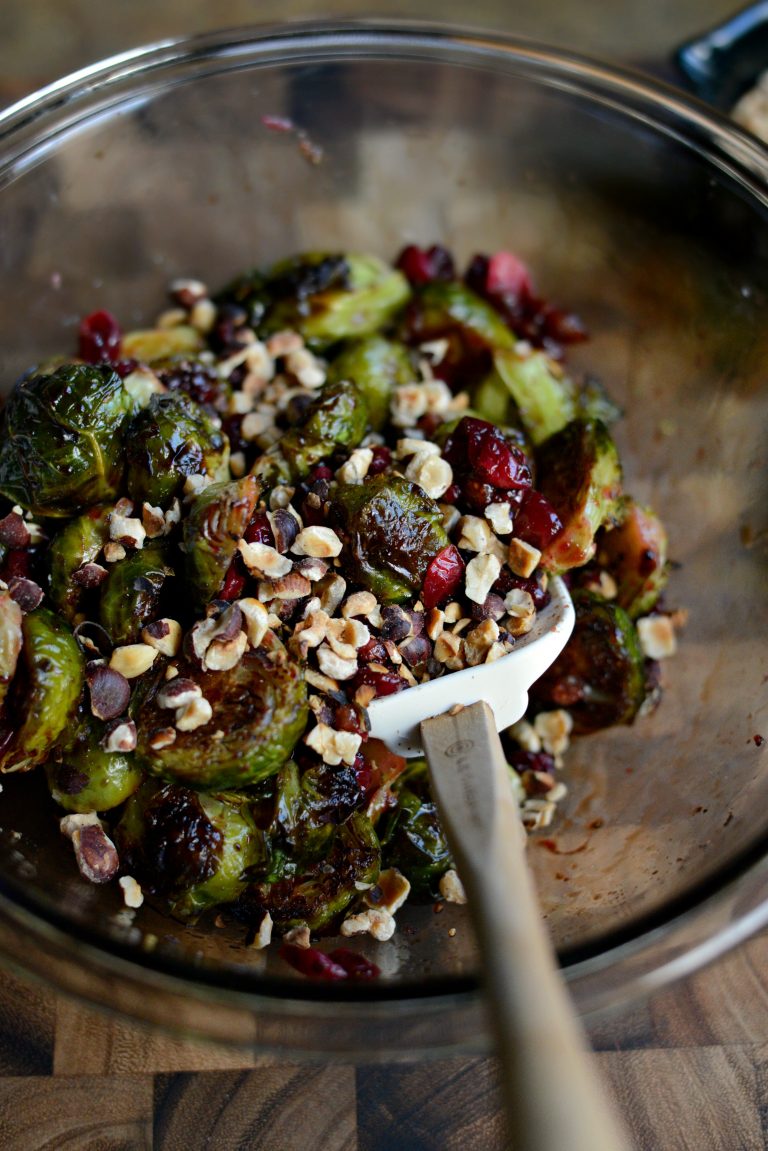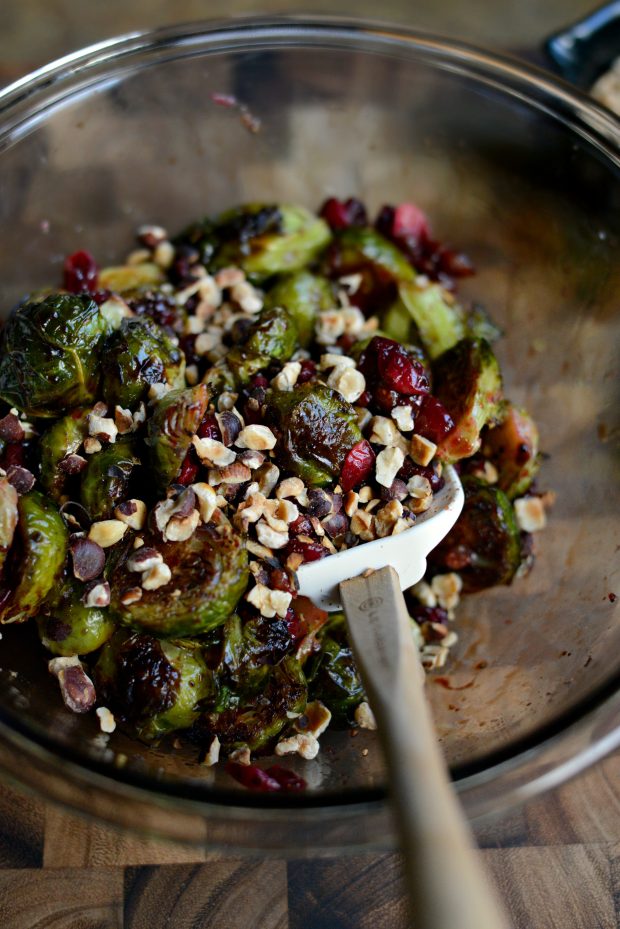 Add them into a bowl and pour the 2 tablespoons of both maple syrup and balsamic vinegar. Add in the black pepper and toss together with the toasted hazelnuts.
Finally you can serve this beautiful bowl! These maple balsamic brussels sprouts are colorful, flavorful and delicious! I'm pretty sure my eyes rolled back into my head after the first bite.
Enjoy! And if you give this Maple Balsamic Brussels Sprouts recipe a try, let me know! Snap a photo and tag me on twitter or instagram!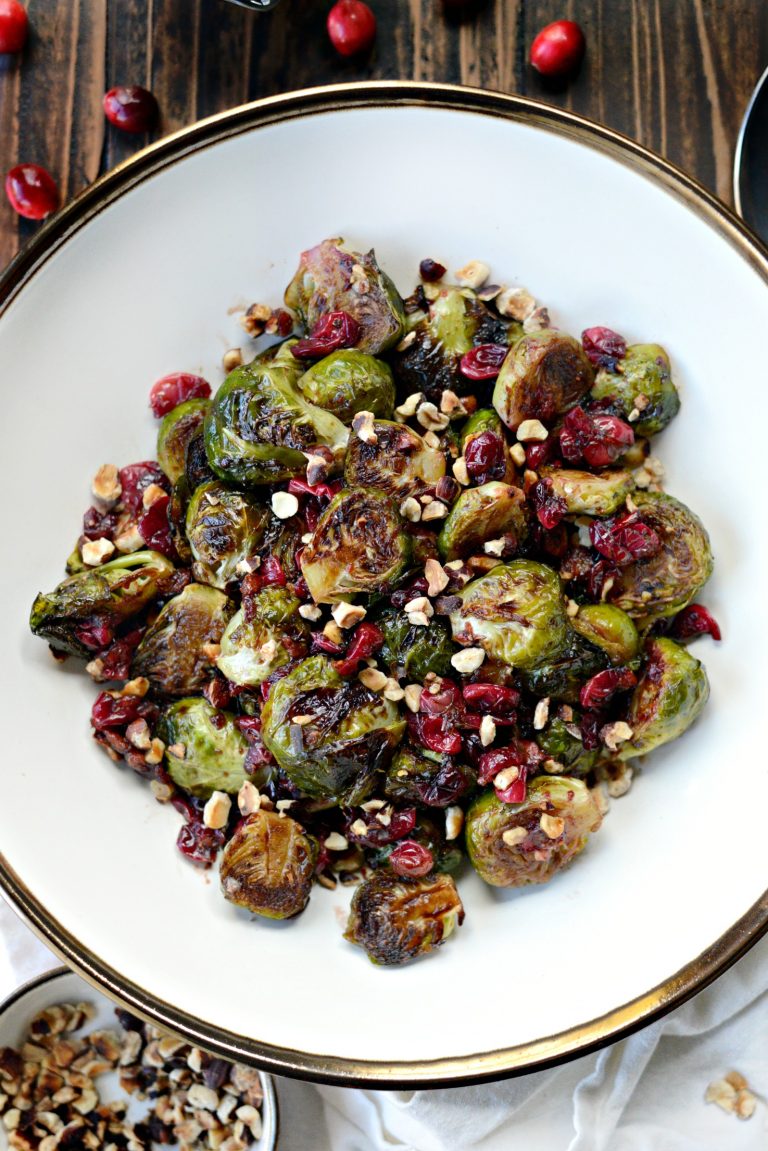 My cookbook Simply Scratch : 120 Wholesome Homemade Recipes Made Easy is now available! CLICK HERE for details and THANK YOU in advance!
This post may contain affiliate links.
Buy the Cookbook: Simply Scratch : 120 Wholesome Homemade Recipes Made Easy Now available on Amazon »
THANK YOU in advance for your support!