This cilantro coleslaw is fresh, crisp and full of flavor! As is or on tacos… there's no wrong way to enjoy this slaw! Calling all cilantro lovers! [this post contains affiliate links.]
The other night I introduced my daughter's to a classic 80's movie.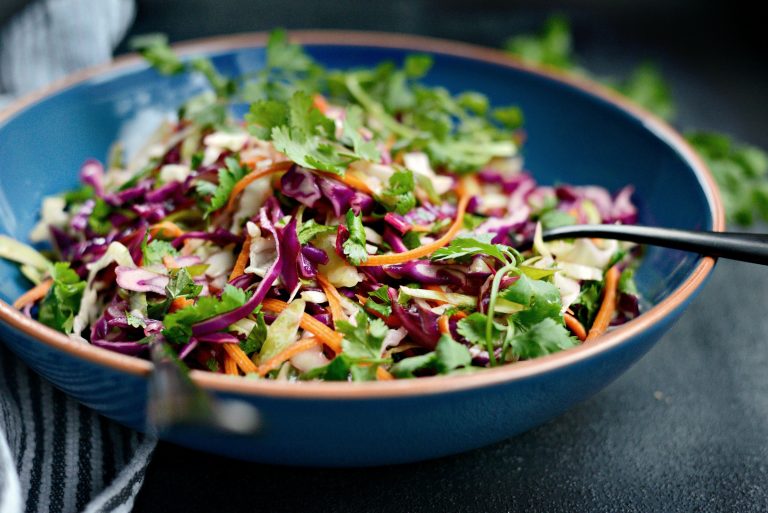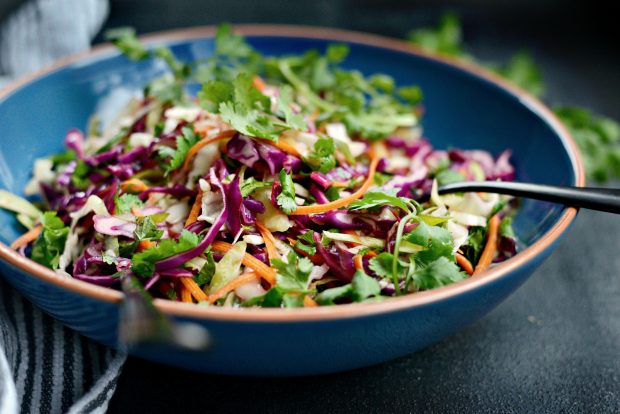 My personal favorite, Can't Buy Me Love. Gah! How I love that movie! The suede suit, the African Anteater Ritual, when Cindy Mancini dumps the shake on Brent's (or whatever his name was) head… Oh! and did I mention the outfits?! Holy moly! High waisted  shorts, cropped shirts and ankle boots… my girls could hardly tell that the movie was made almost 30 years ago because that is the current fashion of 2016. The old Doritos bag and the crimped hair did eventually clue them in though. When I told them I was seven when the movie came out, they couldn't even fathom.
Ps. I still want to be Cindy Mancini.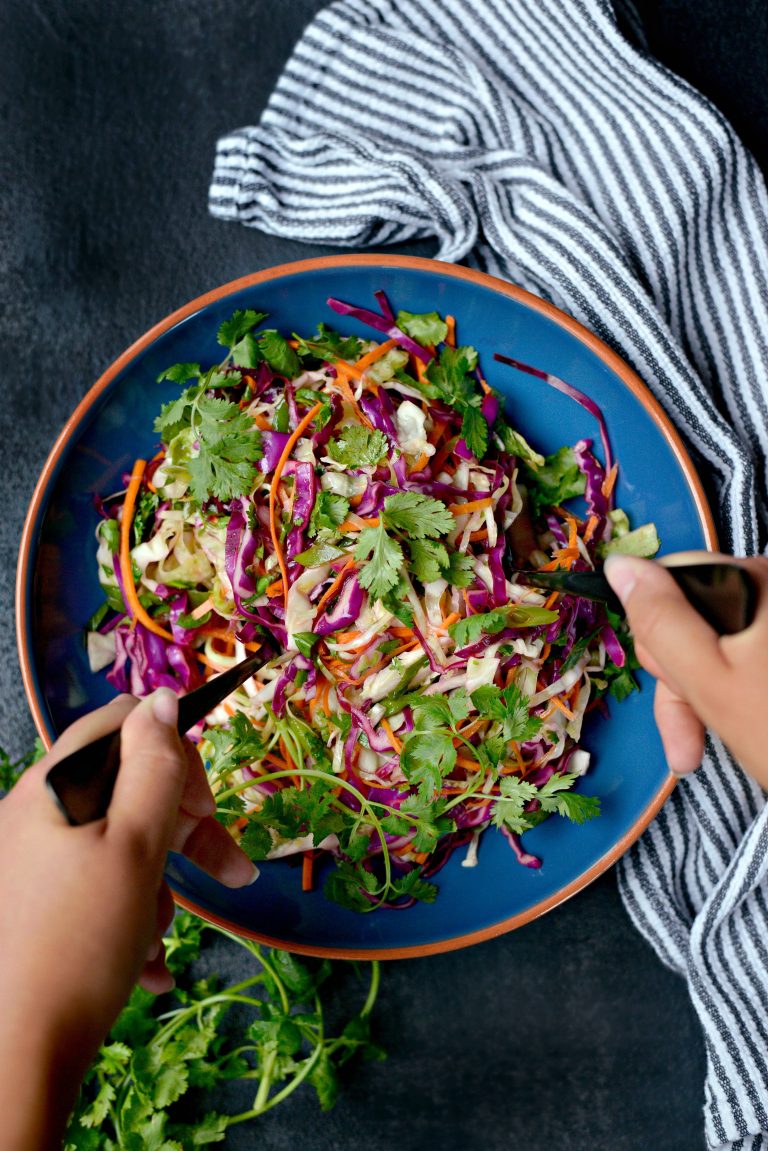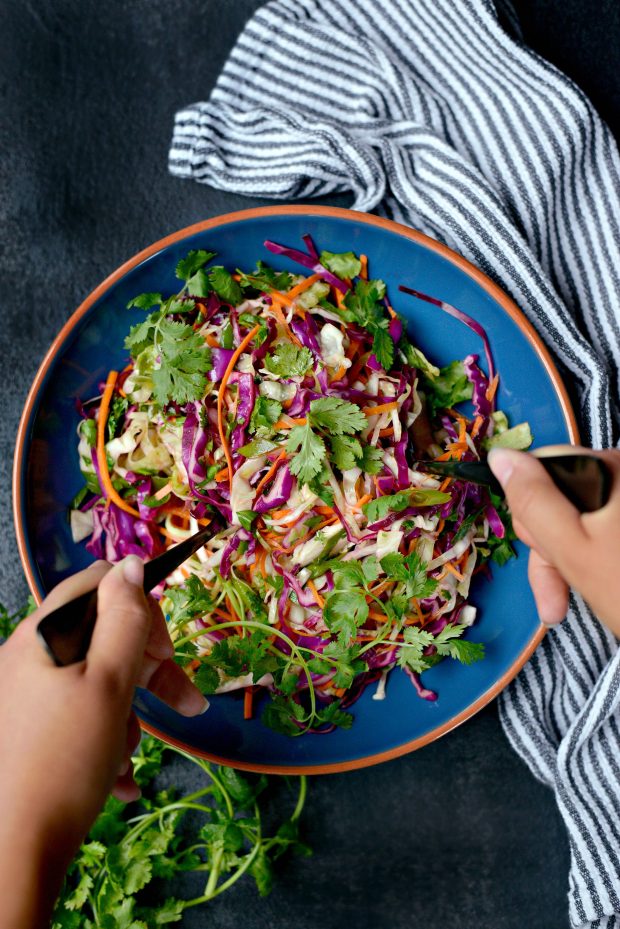 Speaking of chips, dips and dorks. ..this slaw! Crispy, crunchy, cilantro-y, light, refreshing, healthy and pretty. Can I squeeze in another adjective here? Oh-muh-goodness it's so delicious and perfect, and the dressing is easy and fresh.
If you love cilantro like I like cilantro, then you will love this quick and easy cilantro coleslaw in your life!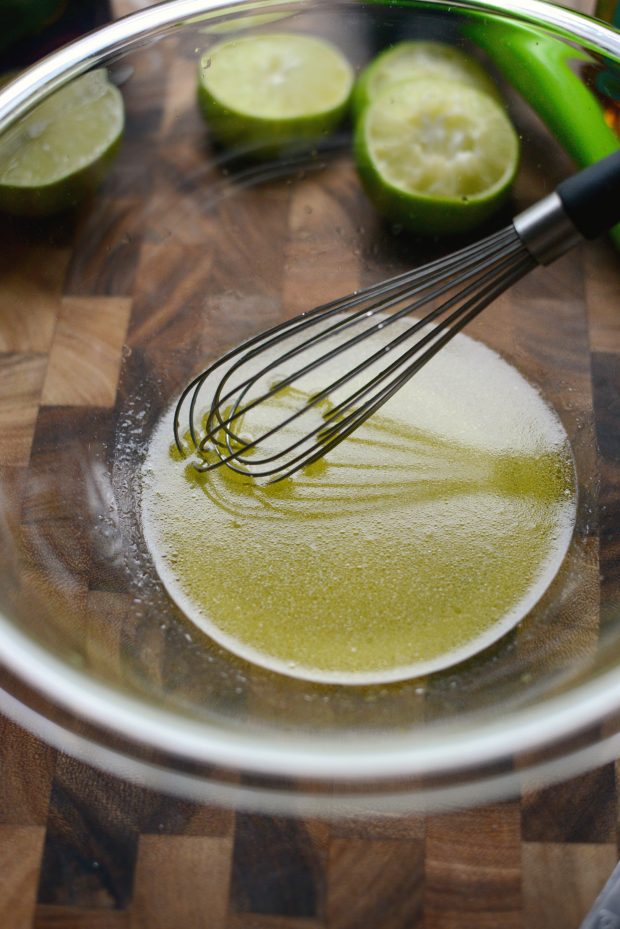 Like any slaw, there needs to be a dressing. The dressing I make for this is 3 ingredients. THREE! Fresh lime juice, agave and olive oil. For a creamy version add a tablespoon  or two of mayonnaise to the dressing.
I make the dressing in the bottom of the bowl I'm using, then I just throw in the veggies. Both green and purple cabbage, julienned carrots (I use this peeler) [affiliate], sliced green onions and a whole lot of coarsely chopped fresh cilantro.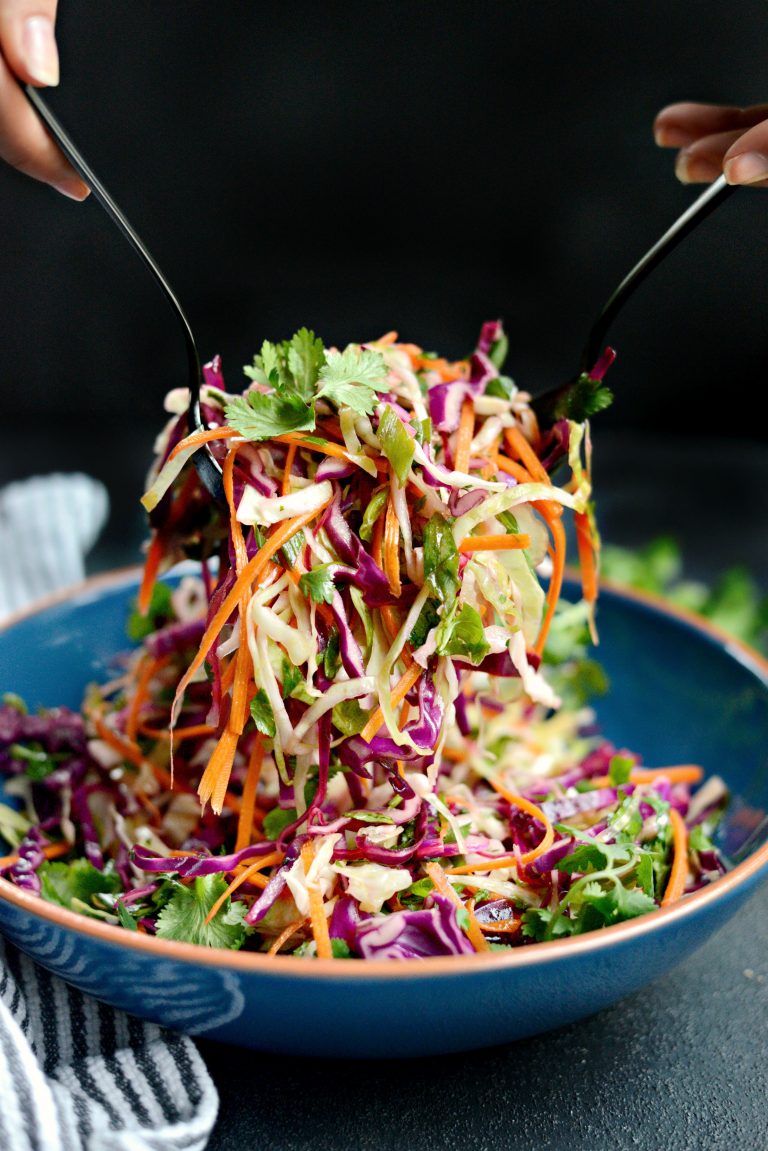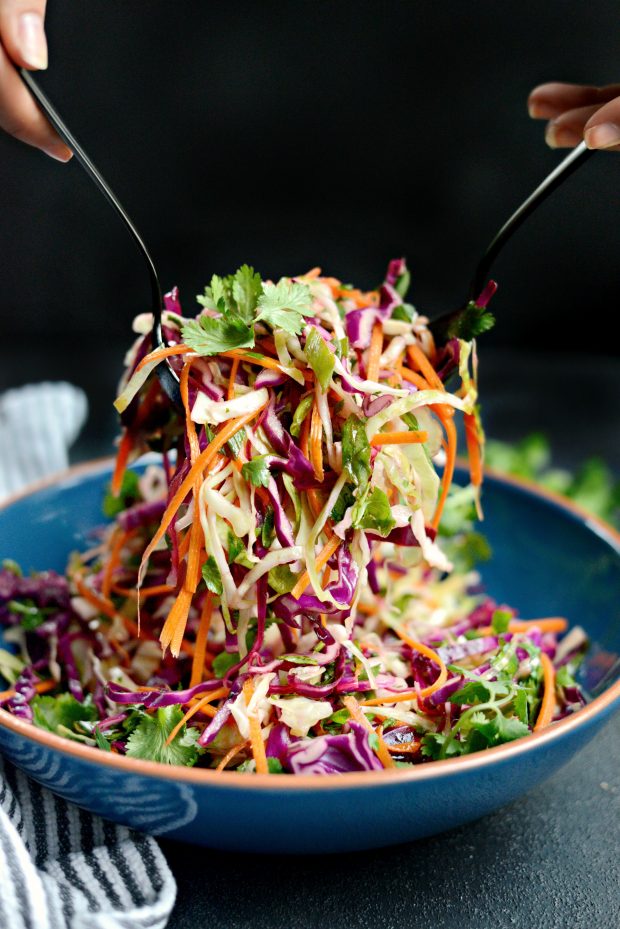 Then toss. I then taste test and season with a small pinch of salt and chow down.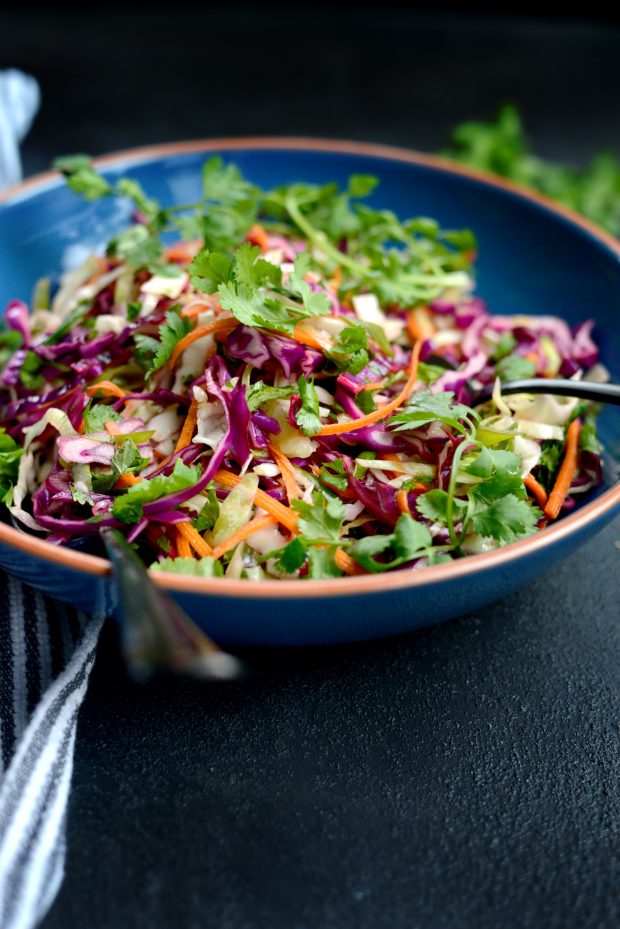 I made this to go with our dinner (another recipe I'll be sharing with you soon) but truthfully it's delicious all on it's own. Haileigh and I both had bowls earlier in the afternoon and then I had an extra bowl with my dinner. So dang good!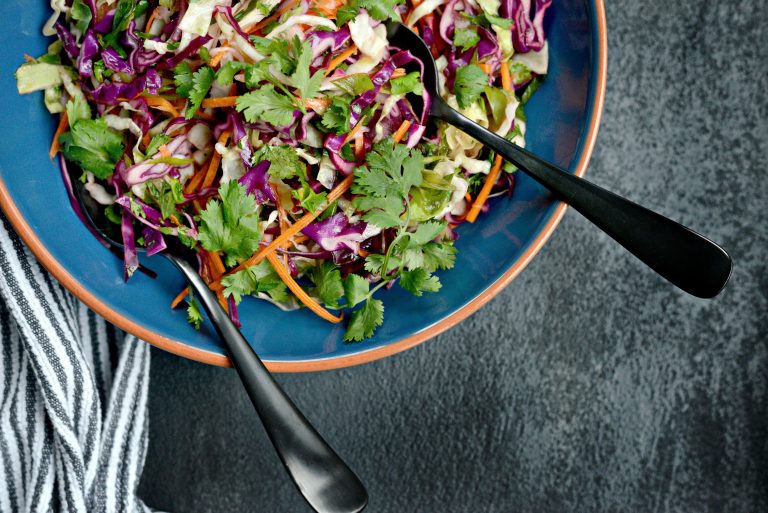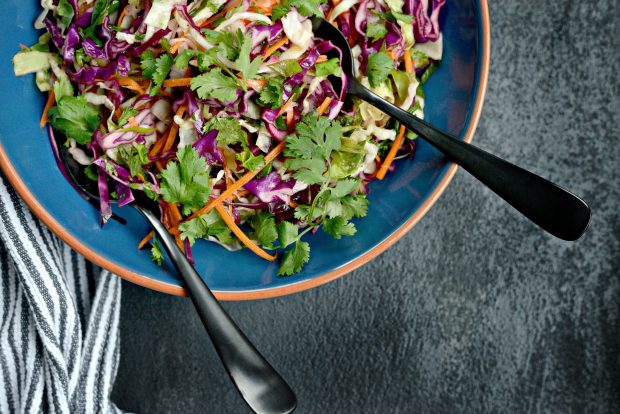 My cookbook Simply Scratch : 120 Wholesome Homemade Recipes Made Easy is now available! CLICK HERE for details and THANK YOU in advance!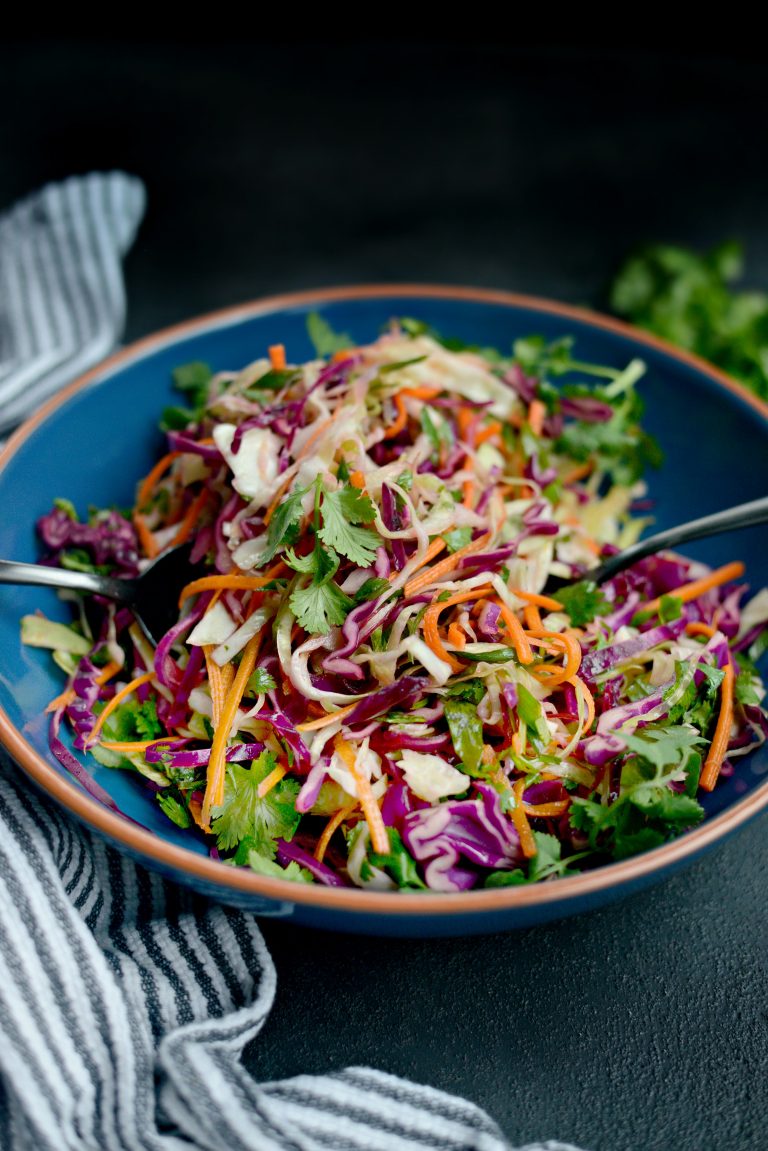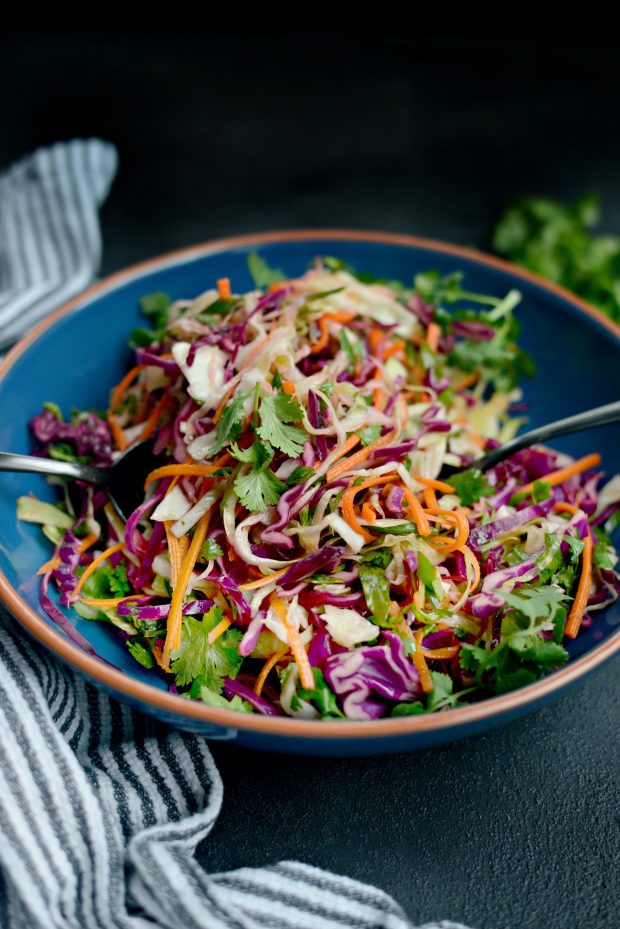 This post may contain affiliate links.
Buy the Cookbook: Simply Scratch : 120 Wholesome Homemade Recipes Made Easy Now available on Amazon »
THANK YOU in advance for your support!