These Black Pepper Parmesan Frico Potato Wedges are incredible! Roasted potatoes wedges sprinkled with black pepper and Parmesan cheese at the end crisp up and become golden brown.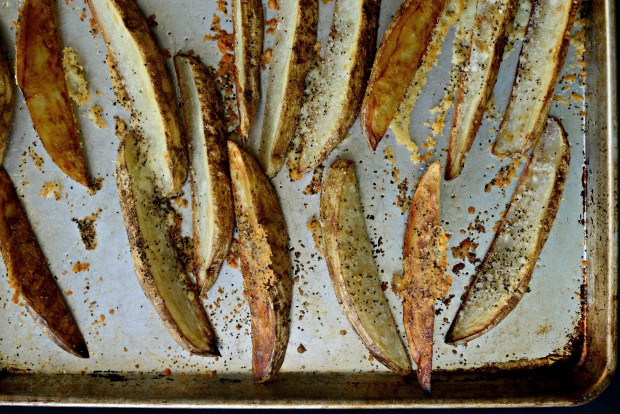 I hope you love potatoes as much as I do.
Because I know I could eat them every day of my life in any way, shape or form. Just get in my mouth puhlease.
I was only planning to make simple potato wedges to eat with this sandwich and dunk in that bonkers-awesome Russian dressing, but then I spied the Parmesan cheese in my fridge and it was a done deal. It was if an imaginary light bulb lit above my head.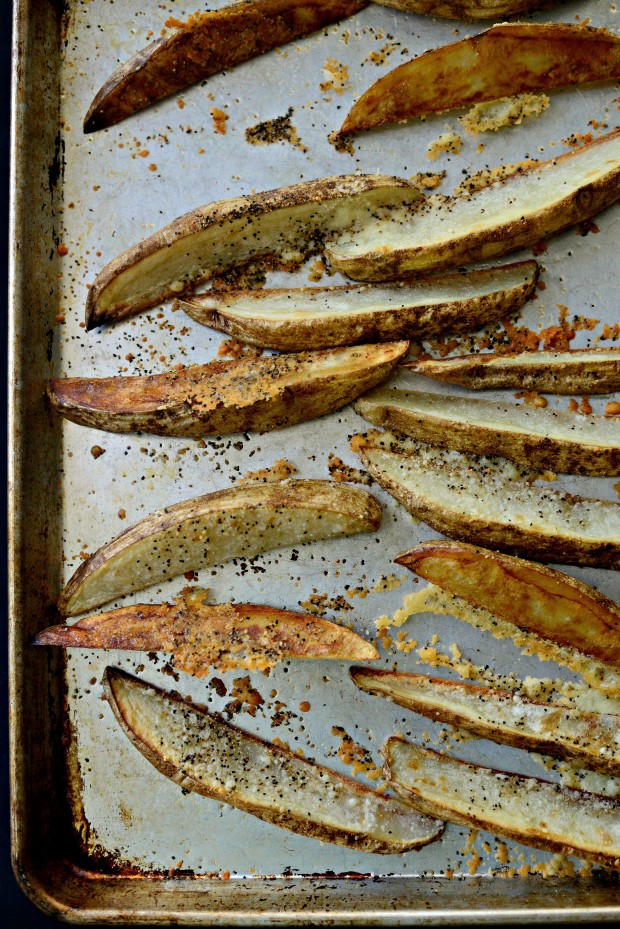 I had a plan. These wedges were going to get a little black pepper Parmesan frico action.
Oh and boy did they ever.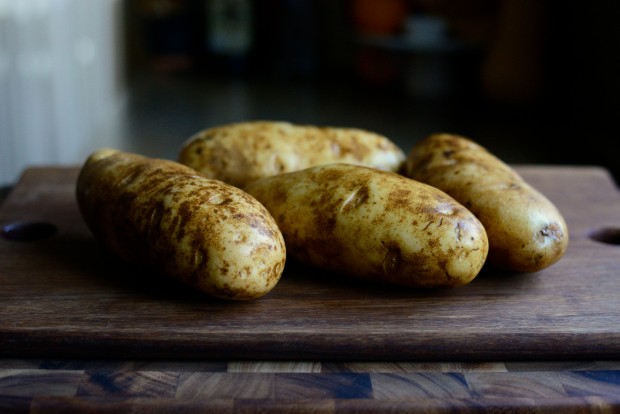 I found 4 beautiful russet potatoes and scrubbed them well.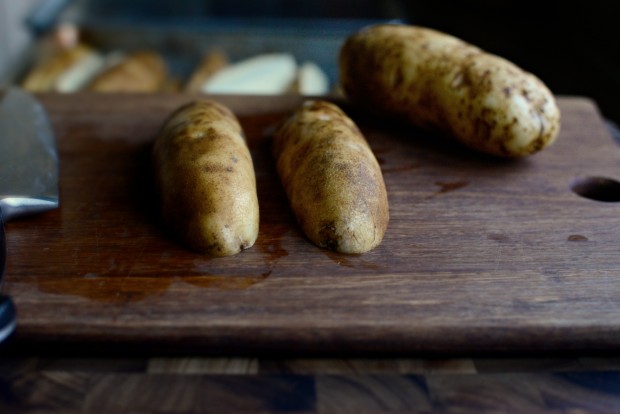 Then with your sharpest knife, cut them in half lengthwise…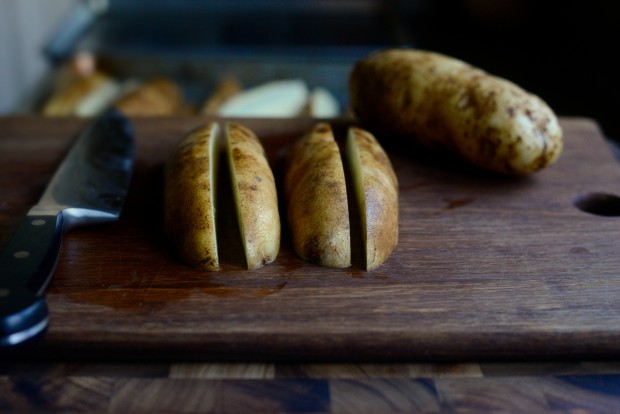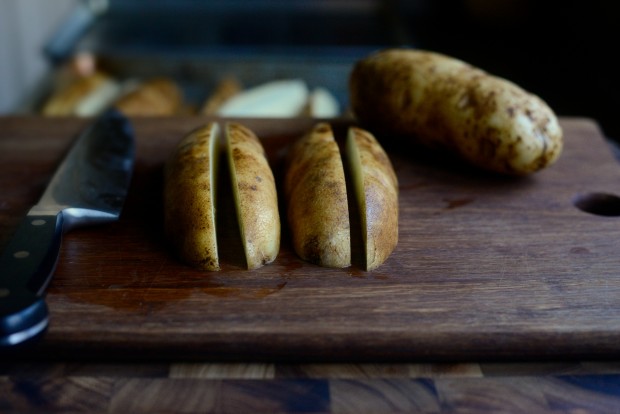 Then cut those halves in half.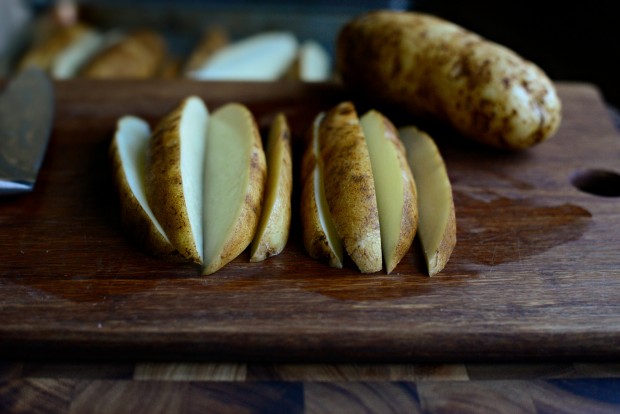 And then in half once more. So essentially cut one potato into eighths.
Divide those potato spears among two metal, rimmed sheet pans and drizzle each pan with 3 tablespoons of safflower oil.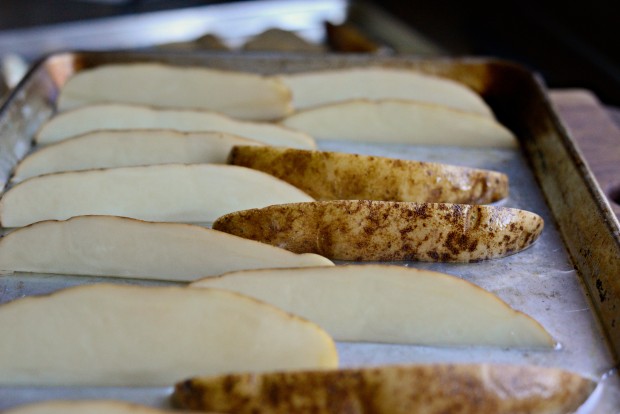 With your hands, massage the oil onto each potato wedge. Slide the pans into your preheated 450 degree oven for 20 minutes. Pull out both sheet pans and rotate them for even cooking and continue to bake for 10 more minutes.
Remove and immediately sprinkle each pan evenly with 1/4 cup of Parmesan, purposely getting some onto the pan of course ;).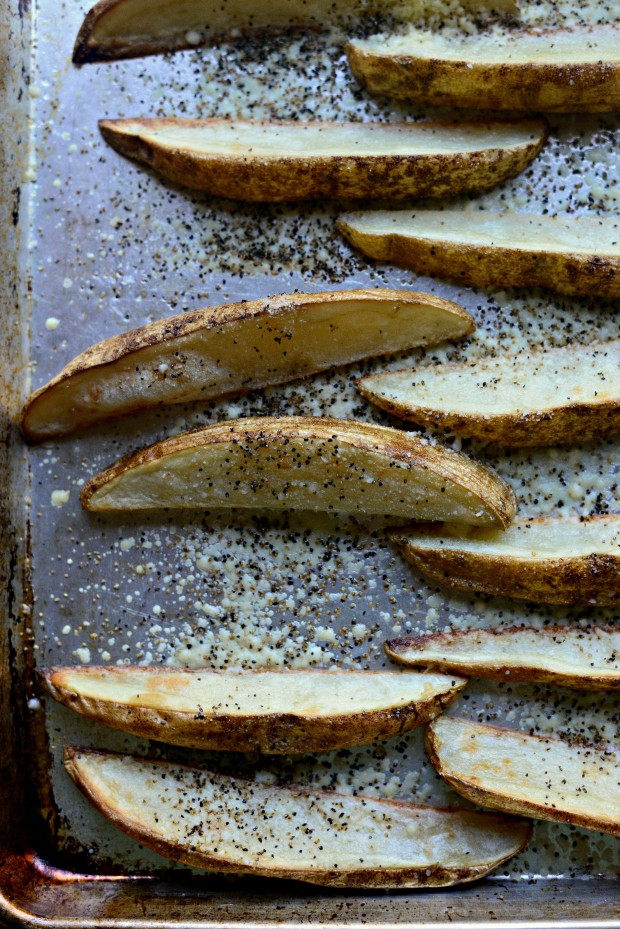 Sprinkle with a little kosher salt and a lot of coarse black pepper.
Then once the potatoes are no longer stuck to the pan, carefully peel them off of the pan and place each one onto the melted Parm. Slide them pans back into the oven for 4 to 5 more minutes or until the cheese is lightly golden and crispy.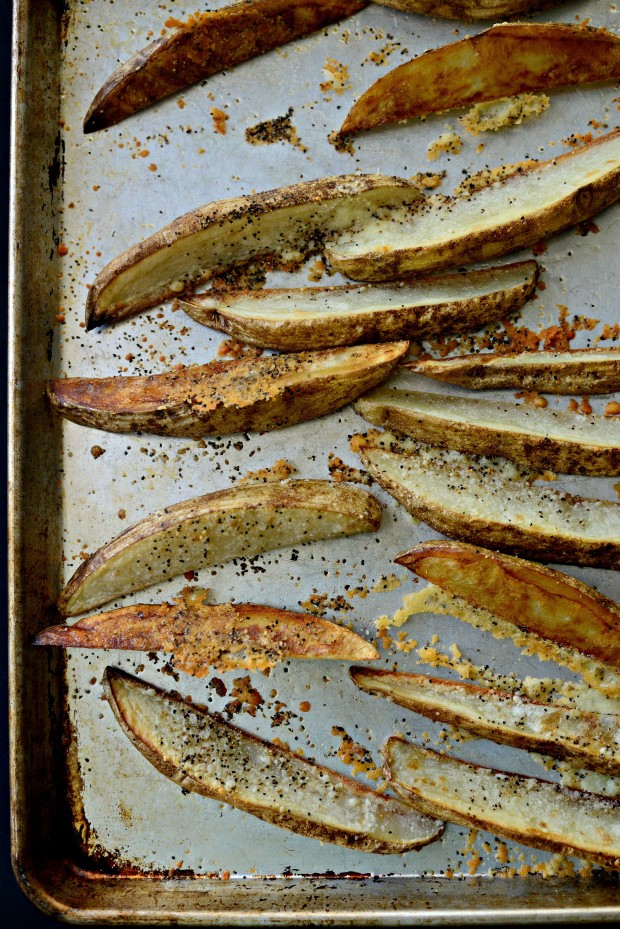 Or in other words, you want to Fricofy the potatoes so they are frico-d, fricofied, fricolated. My spell-check just had a freaking heart attack with that last sentence.
5 ingredients are all you need! And I still dunked them in this sauce. Amazing.
Enjoy! And if you give this Frico Potato Wedges recipe a try, let me know! Snap a photo and tag me on twitter or instagram!
This post may contain affiliate links.
Buy the Cookbook: Simply Scratch : 120 Wholesome Homemade Recipes Made Easy Now available on Amazon »
THANK YOU in advance for your support!