This Korean bbq sauce is the perfect combination of sweet, savory and spicy… this Korean BBQ sauce is perfect on pretty much anything. I love it in these braised Korean pork taco recipe!
You guys we need to discuss this sauce.
So versatile, sticky and delicious.
It's the perfect combination of sweet, savory and spicy. Oh and sticky. Did I mention that? It's also a cinch to make.
I originally found this recipe via a Google search one day. I didn't have the right amount of ingredients (story of my life) so I had to improvise it and it turned out amazing! Over time I've up'd this and changed that and this sauce is the result. Since then I've slathered it on grilled chicken, used the whole jar as a sauce for wok-seared chicken and stir-fry veggies over rice as a sauce for braised pork tacos. It's also scrumptious on grilled shrimp, salmon, a shoe… anything really.
Here's how it all went down.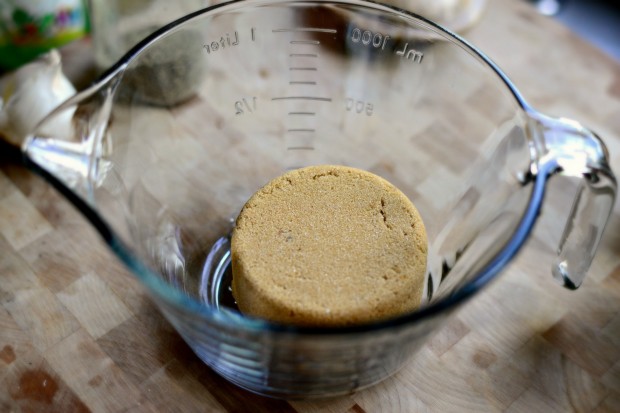 Like all good sweet and savory sauces, you'll need 3/4 cup of dark brown sugar.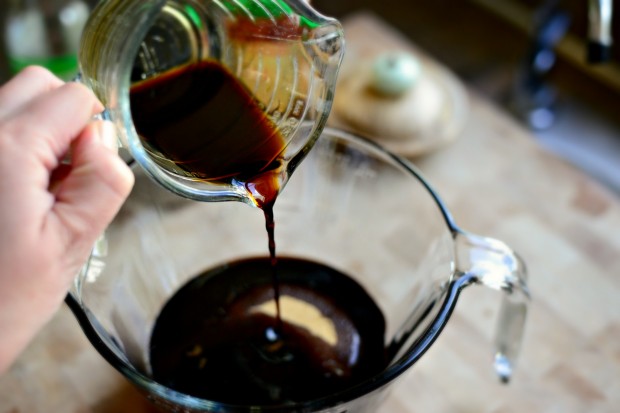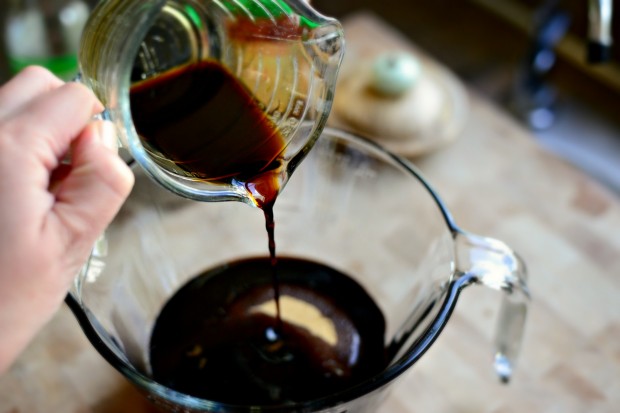 Next add in 3/4 cup of low-sodium tamari.
Then pour in a 1/4 cup of water. Is it me or does this picture make my hands look O-L-D? I'm wearing sparkly nail polish annnd yet there they are. I blame all the dish washing.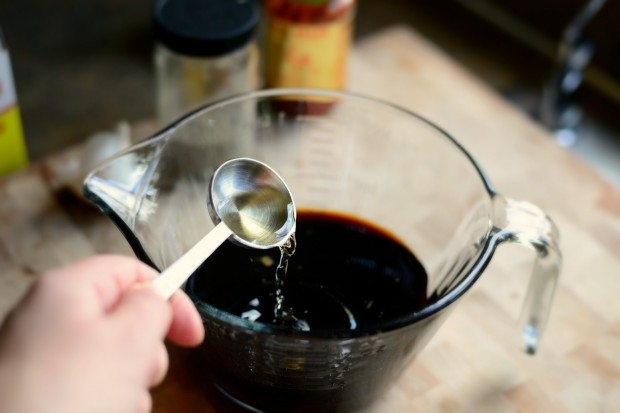 Next measure and add in 1 tablespoon rice wine vinegar.
And then 1-1/2 tablespoons of chili paste. This adds the back-of-the-throat heat so feel free to dial it up or down to your tastes.
Next add in 1-1/2 teaspoons of sesame oil…
Then 1/2 teaspoon coarse ground black pepper…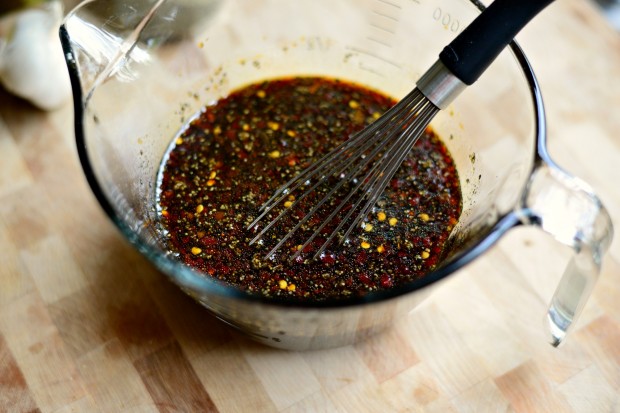 Next, give it a whisk to break and dissolve the brown sugar.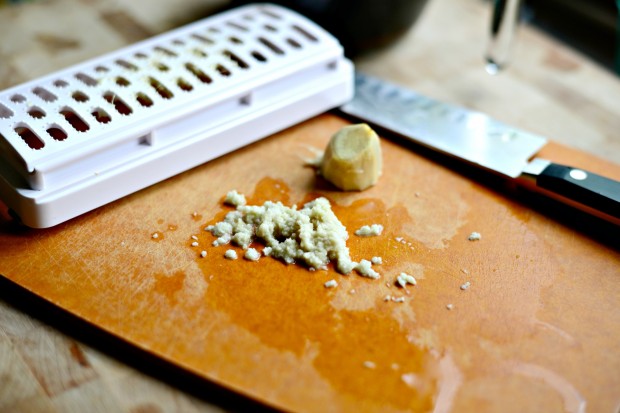 Then grate up about a heaping teaspoon of fresh ginger…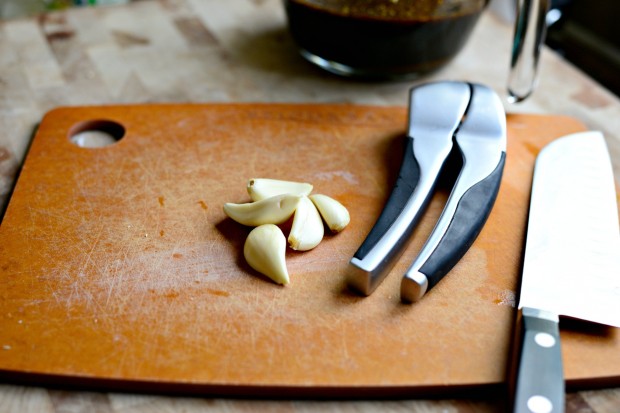 Peel 5 cloves of garlic…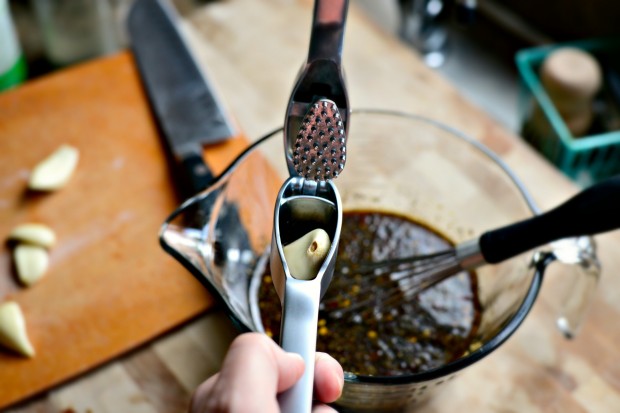 And squeeze the life out of them…
Literally.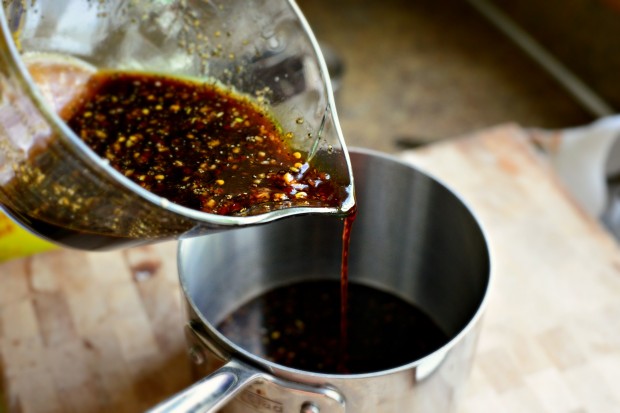 Give it one final whisk before pouring the sauce into a saucepan. Of course you could whip this this whole recipe up in the actual pan itself and save yourself from washing one more bowl. (Protect those hands!)
Measure out one tablespoon of cornstarch and add it into a small cup or bowl…
Measure in one tablespoon of water…
And stir until smooth.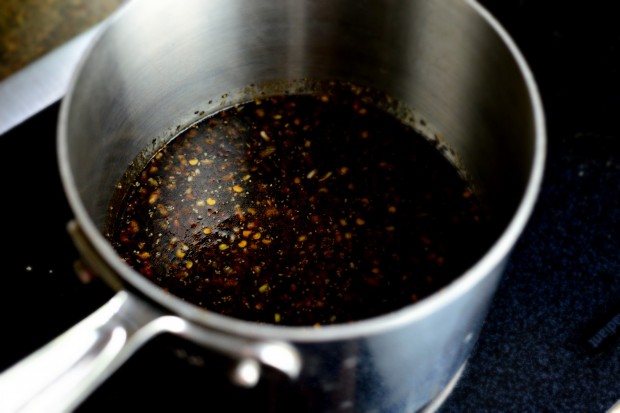 Place the Korean BBQ sauce onto your stove top and heat on high.
Bring the sauce up to a boil and whisk, whisk, whisk.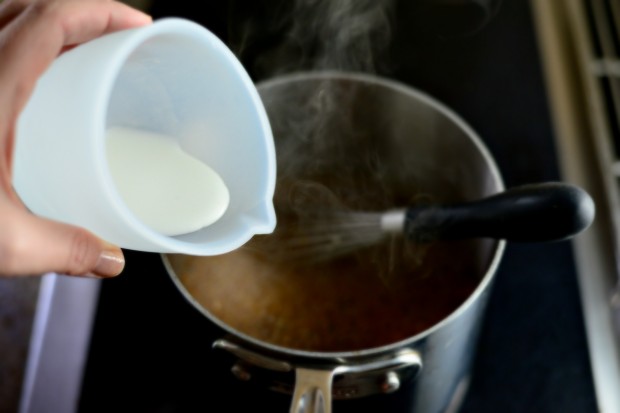 Once it's at a good boil, pour in the cornstarch and water thickener.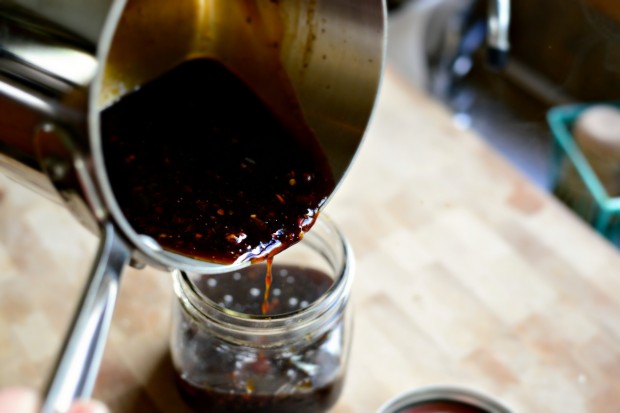 Once the sauce is thick it's good to go and you can just pour it right on into a bowl, jar or into a hot wok filled with chicken and veggies.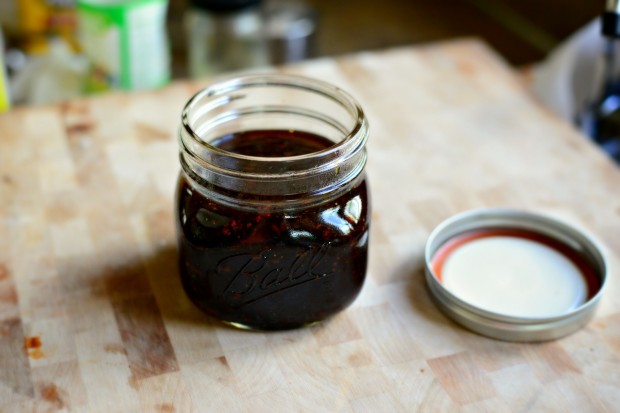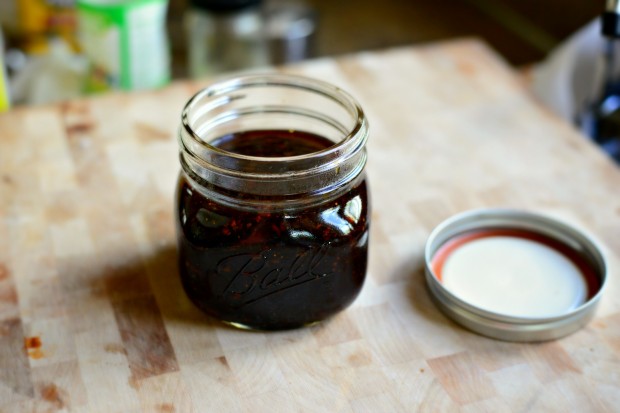 Truly it's that easy.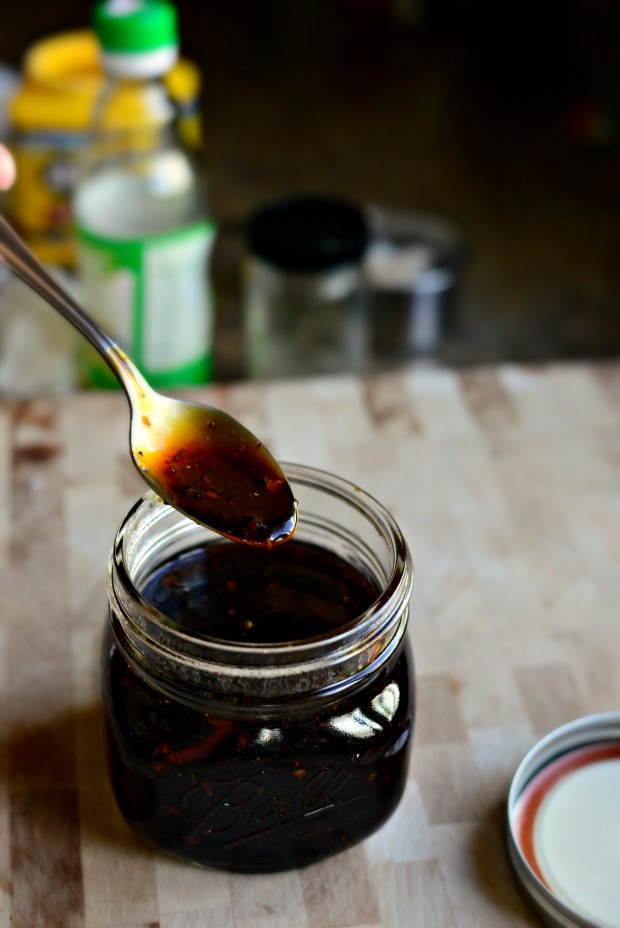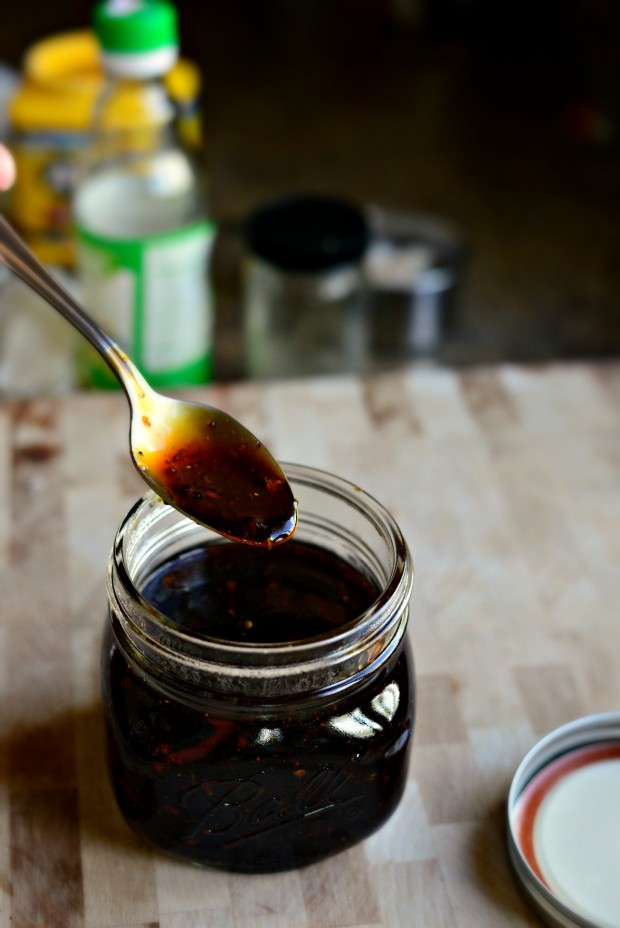 There are endless options with this sauce. Make this sauce when you're in the mood for something outstanding or keep it in the fridge and use it later in the week for that night you are in no mood to cook. Either way this sauce is the answer.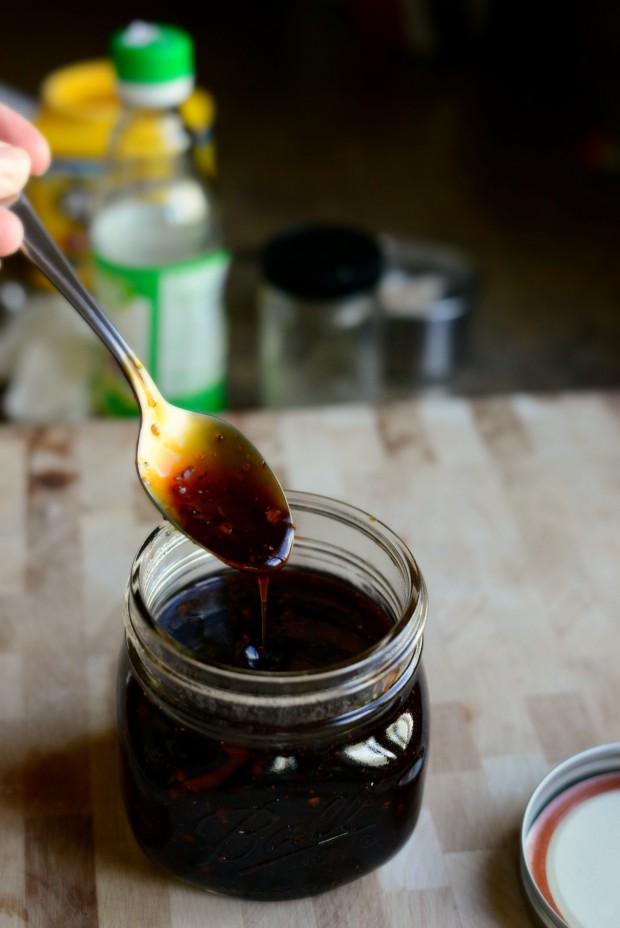 I mean seriously.
Today I slathered it on chicken in the last few minutes of grilling. The sugar in the sauce caramelizes beautifully, wouldn't you say?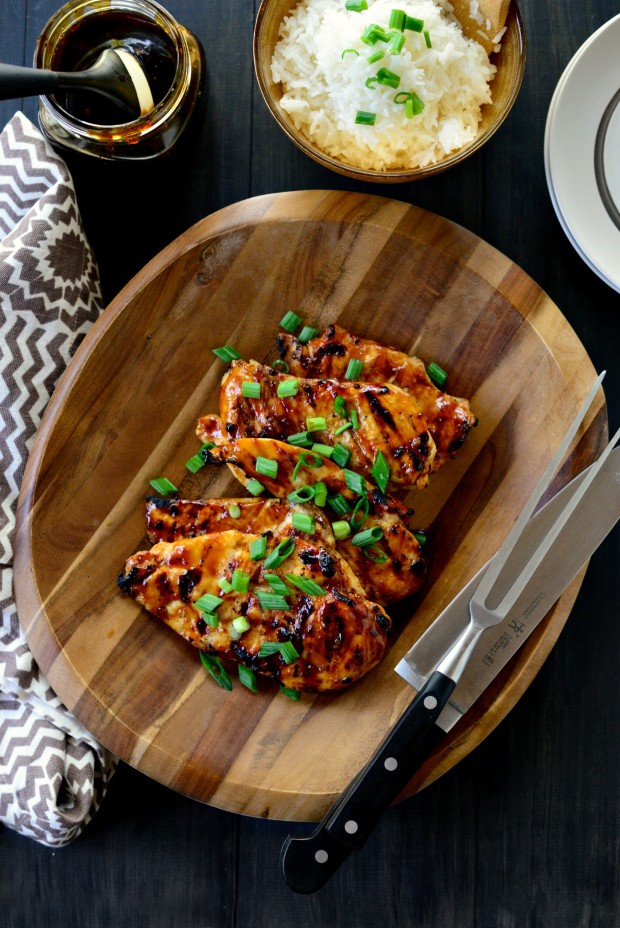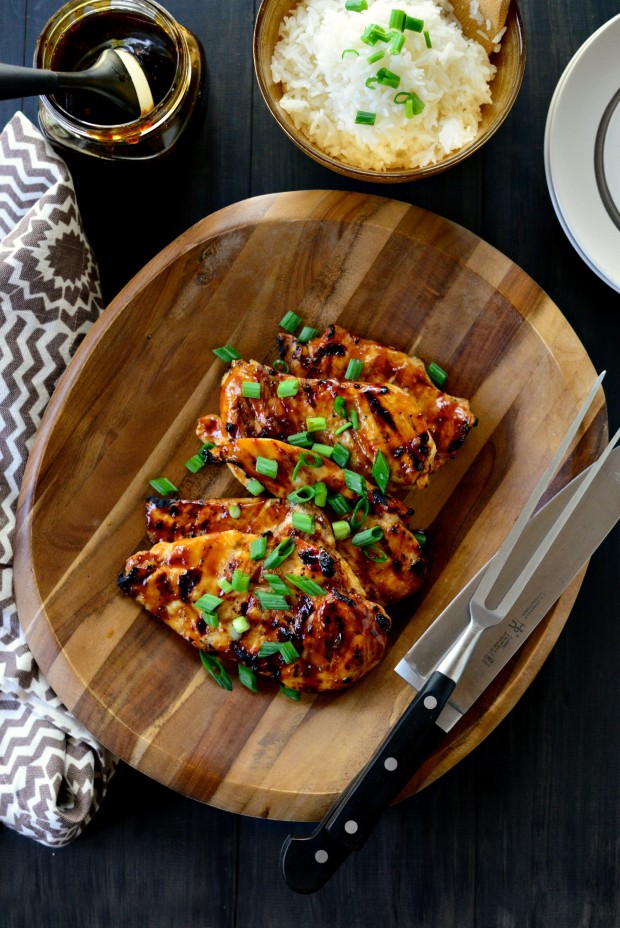 So simple.
Enjoy!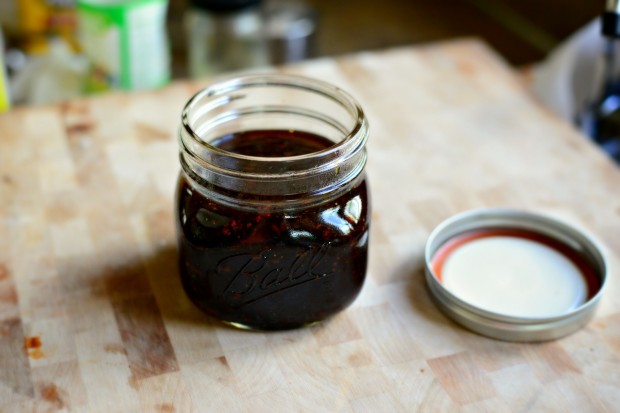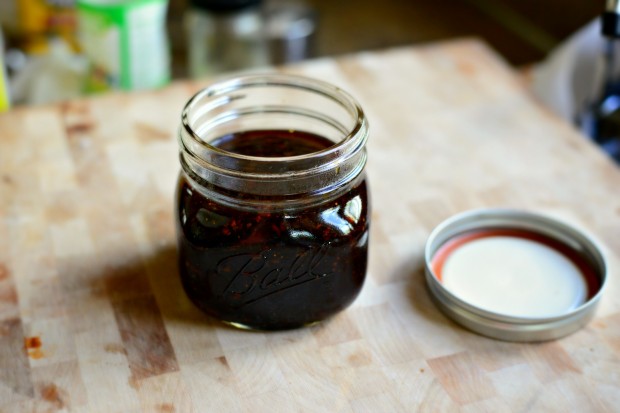 My cookbook Simply Scratch : 120 Wholesome Homemade Recipes Made Easy is now available! CLICK HERE for details and THANK YOU in advance!
Yield: about 2 cups
Korean BBQ Sauce
The perfect combination of sweet, savory and spicy. This Korean BBQ sauce is perfect on pretty much anything.
Additional Time
2 minutes
Ingredients
3/4 cup dark brown sugar
3/4 cup low-sodium tamari (or low-sodium soy sauce)
1/4 cup water
1 tablespoon rice wine vinegar
1-1/2 tablespoons of chili paste (like Sambal Oelek)
1-1/2 teaspoons sesame oil
1/2 teaspoon coarse ground black pepper
1 heaping teaspoon grated fresh ginger
5 cloves fresh garlic, finely grated or squeezed through a garlic press
1 tablespoon cornstarch
1 tablespoon water
Instructions
In a saucepan combine the brown sugar, tamari, water, rice wine vinegar, chili paste, sesame oil, black pepper, ginger and garlic. Heat on high and bring to a boil.
Meanwhile, combine the cornstarch and water until smooth.
Once the sauce is at a boil, add in the cornstarch slurry and whisk until thick.
Once thick, let cool slightly before pouring into a clean jar. You could also add immediately to any stir-fry, or let it completely cool and brush on grilled chicken, shrimp skewers or salmon in the last few minutes of cooking.
Store in an airtight container for two to three weeks.
Recommended Products
As an Amazon Associate and member of other affiliate programs, I earn from qualifying purchases.
[this post contains affiliate links.]