This is Ree's deliciously smoky and spicy chipotle chicken chili that will ll no doubt satisfy you. Serve with sour cream, cheddar cheese and torn cilantro leaves.
If you've read my about me page you know how this whole blog thing got started.
It was a passion for food, cooking from scratch and stumbling upon Ree's site, The Pioneer Woman. When I found her blog it dawned on me that all the pictures I took while cooking could actually be put onto a website and shared. What?! It was also a relief to know I wasn't the only person who took pictures while I cooked. Craziness.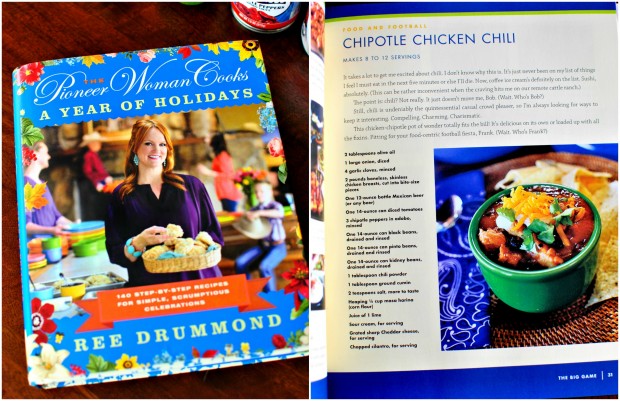 What some of you might not know is that this past year I had the pleasure in meeting Ree at the BlogHer Food conference in Austin. I was a tinsy bit nervous, but after she gave me a hug and we started talking all the nervousness went away and it was like I was talking to an old friend and not a huge blogger/Food Network star. Whatevs. Not many people get the opportunity to hug and thank the person who inspired their passion, so I made the most of it and it will always be one of my favorite moments in life.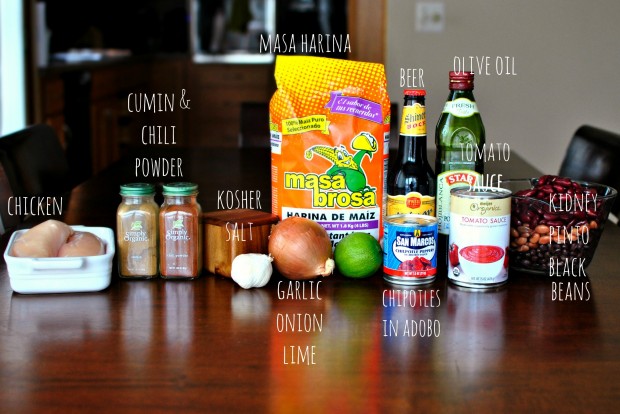 TO Make This Chipotle Chicken Chili You Will Need:
olive oil
yellow onion
garlic
boneless skinless chicken breasts
Mexican beer
can of diced tomatoes
chipotles in adobo
black beans
pinto beans
kidney beans
chili powder
cumin
kosher salt
masa harina (corn flour)
juice of 1 lime
Ree's cookbook was in my mail box when my daughter and I were on our way to the grocery store. I had her open the package while I drove and together we picked a recipe to make. My daughter and I are similar in more ways than one.
Since we both love chili and chipotle so Ree's Chipotle Chicken Chili was it.
Start by draining and rinsing a can of black, pinto and kidney beans.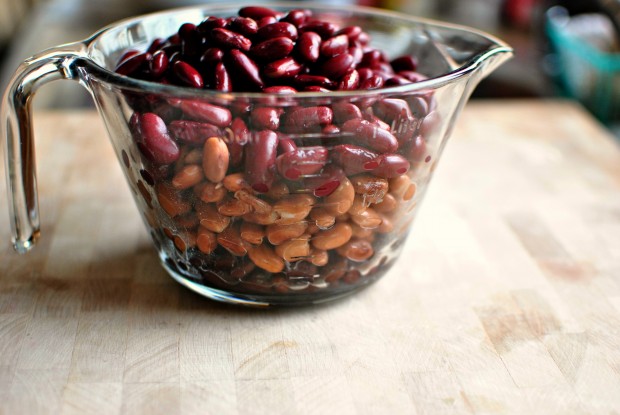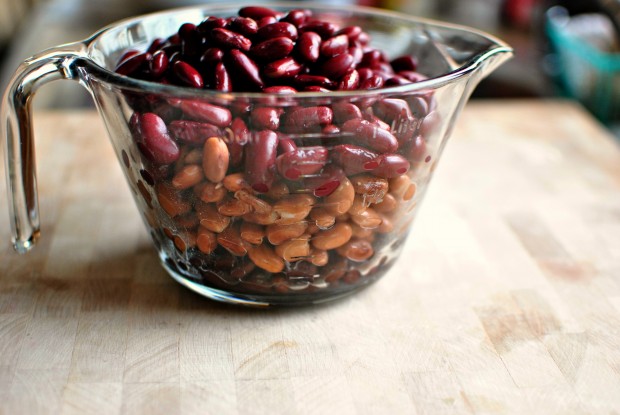 Then just set those off to the side for a moment.
Heat a large Dutch oven over medium-high heat and add in 2 tablespoons of olive oil.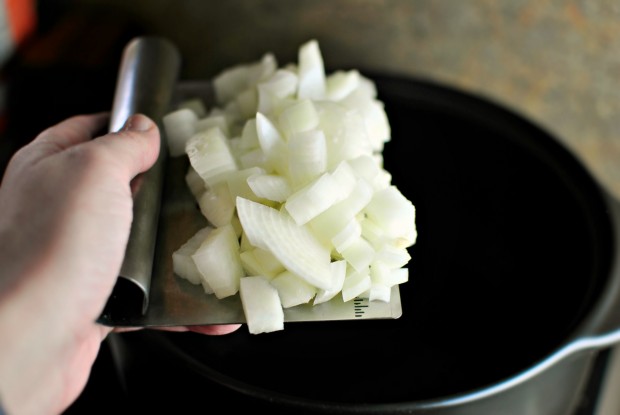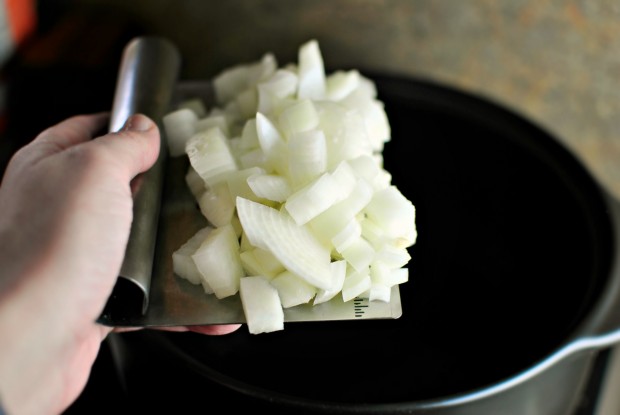 Throw in the diced onion.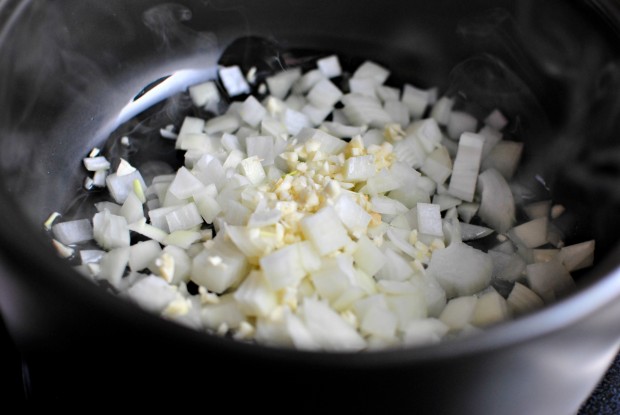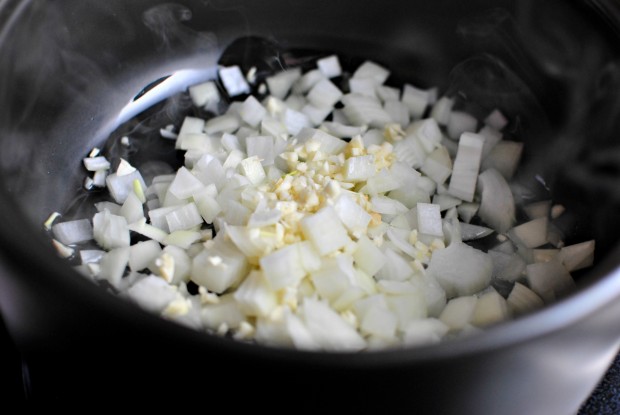 Along with the minced garlic.
Cook for a few minutes until the onions are soft, translucent and starting to turn golden.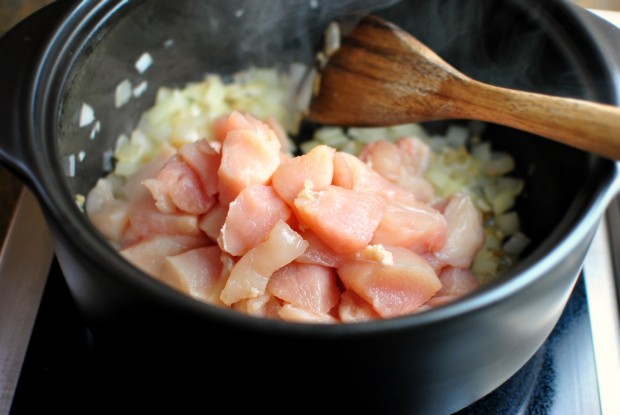 Throw in the chicken and spread it out evenly.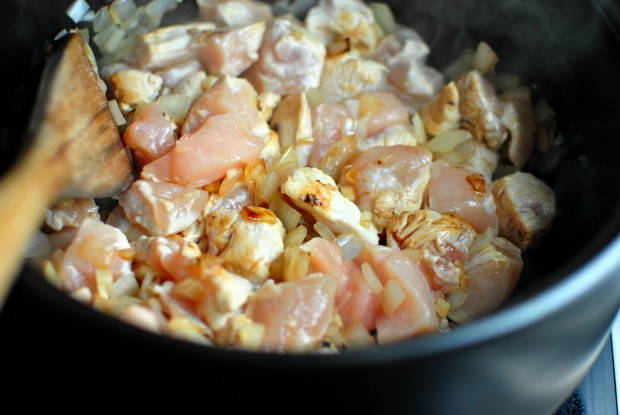 Let the chicken cook for a few minutes to turn slightly golden before turning.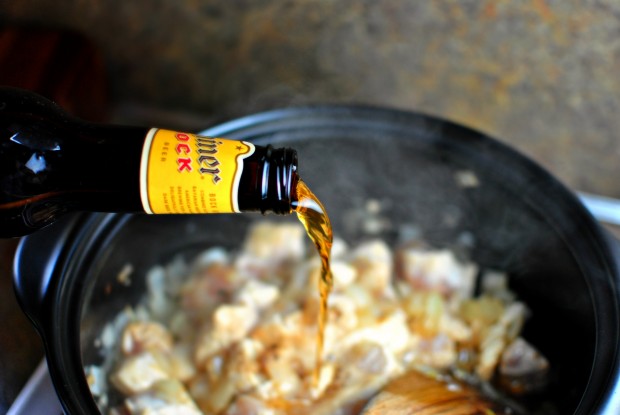 Pour in 3/4 of the bottle beer. Ree suggests a Mexican beer… I had some Shiner Bock which is from Texas… that's close enough, right?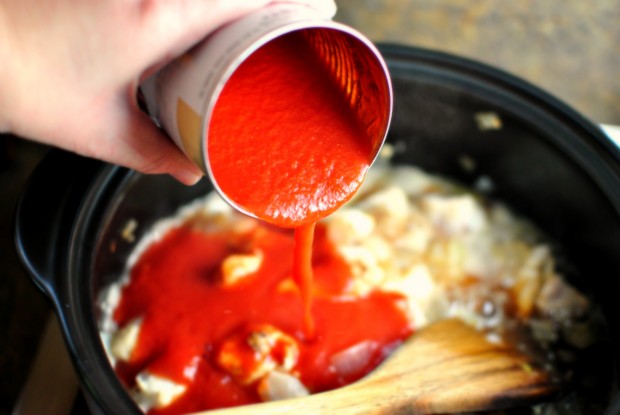 I do have to confess; since we were in the car and quickly adding the things we need for the chili to our already long shopping list, I forgot the diced tomatoes (story of my life). Luckily I had tomato sauce at home and the chili was still amazing… but next time I'll try it with the diced tomatoes. Throw in 14 ounce can of diced tomatoes or if you're like me then a can of tomato sauce.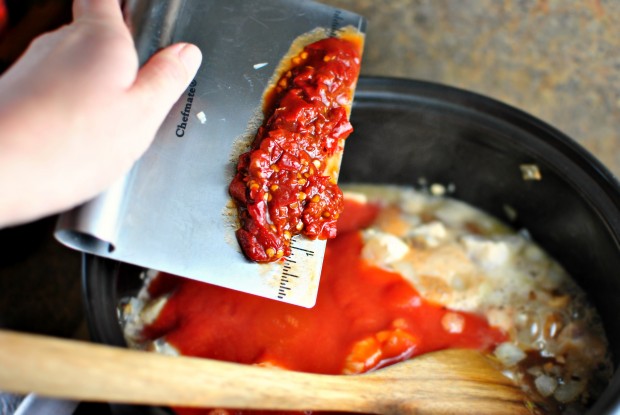 Throw in the minced chipotles.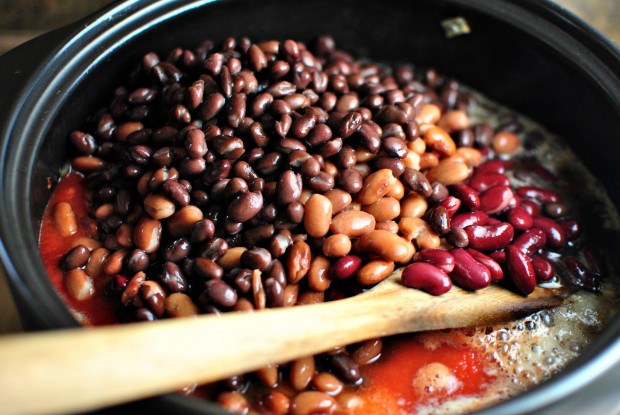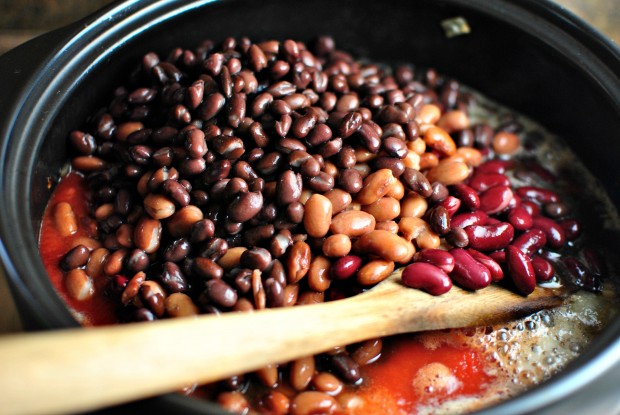 and the beans.
Stir to combine it all…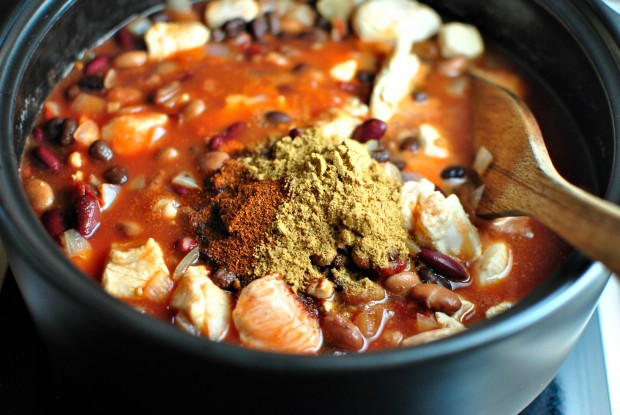 Then measure in 1 tablespoon of both cumin and chili powder.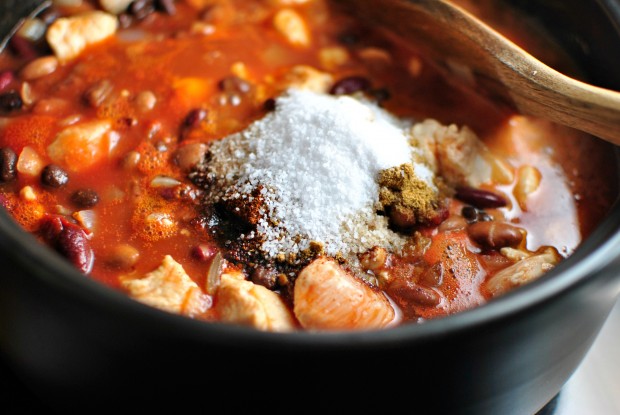 Season with 2 teaspoons of kosher salt.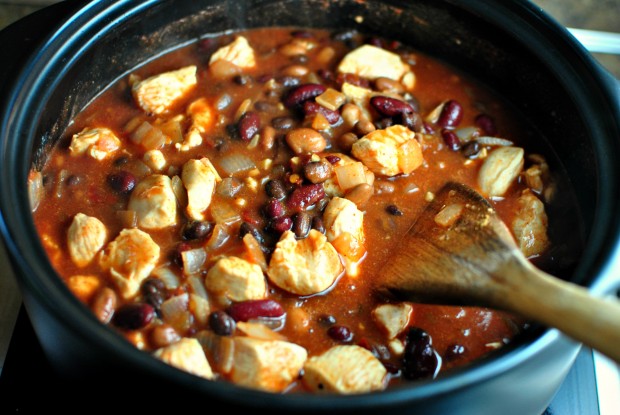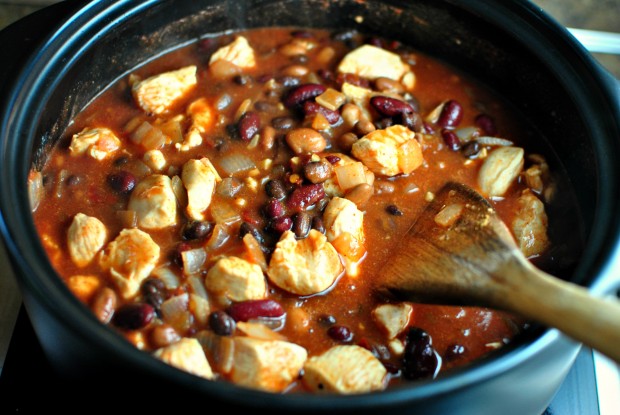 Stir, bring to a boil. Then reduce to a simmer.
Cover and let simmer for 45 minutes to one hour.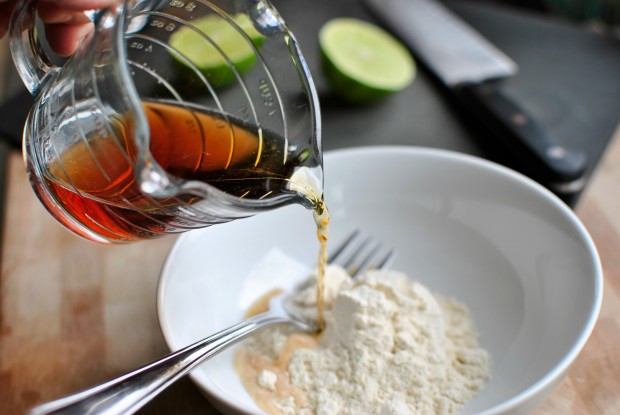 Once the chili has simmered, pour the remaining beer into a bowl that has the 1/4 cup of masa harina.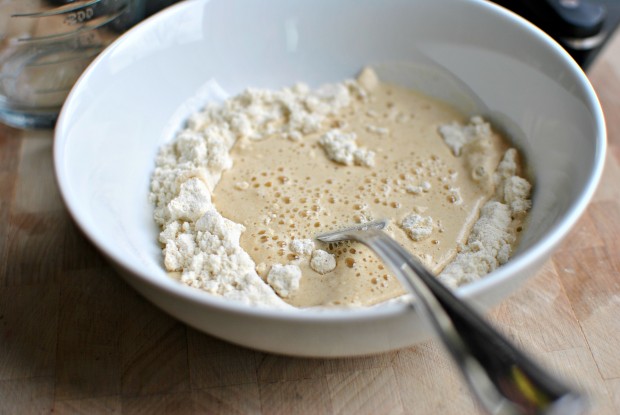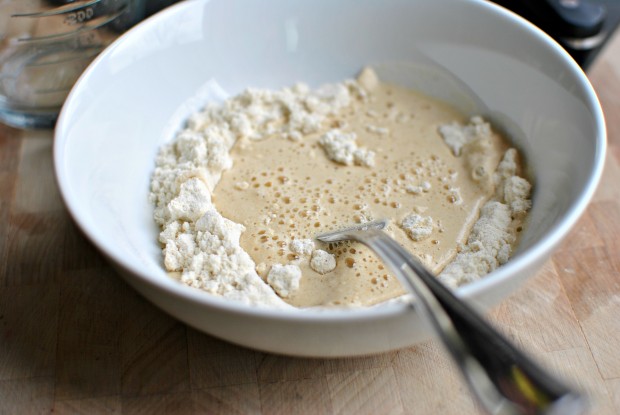 Stir it with a fork until smooth.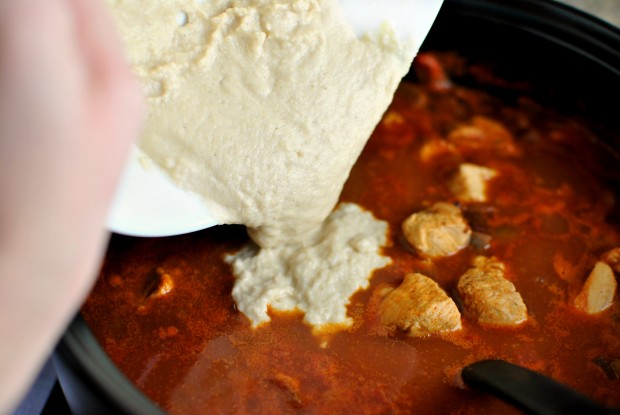 Pour the corn flour and beer mixture into the chili. This is a really cool way to thicken up the chili. Love it.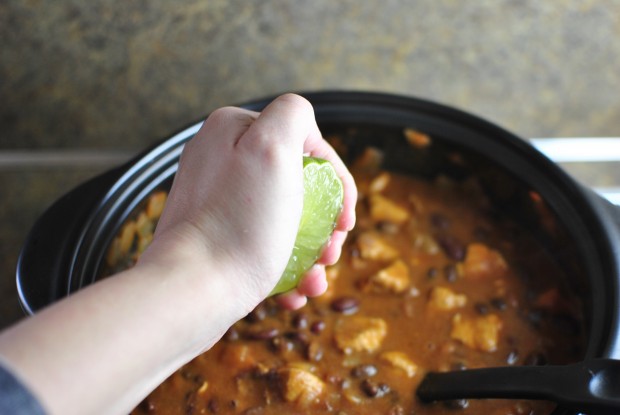 Then squeeze in the juice of one lime.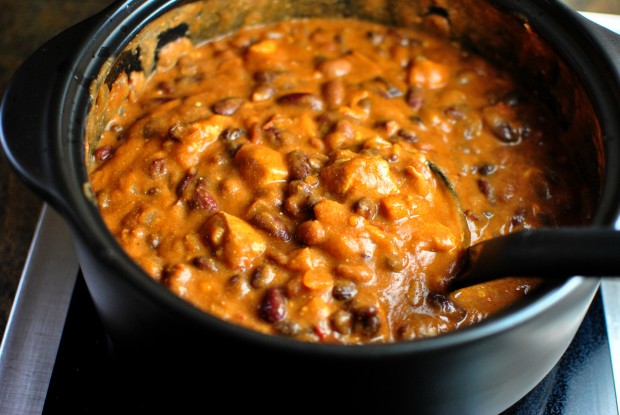 Stir and serve!
Definitely with a dollop of sour, sharp cheddah and some cilantro. Maybe some lime wedges, avocados and more hot sauce… if you like it super spicy.
My family really liked the switch up of using chicken instead of ground beef. I loved that I could literally taste the smokiness of the chipotles, the sweetness from the lime juice and there's an ever so slight beer taste but that could be from my Texas beer. 🙂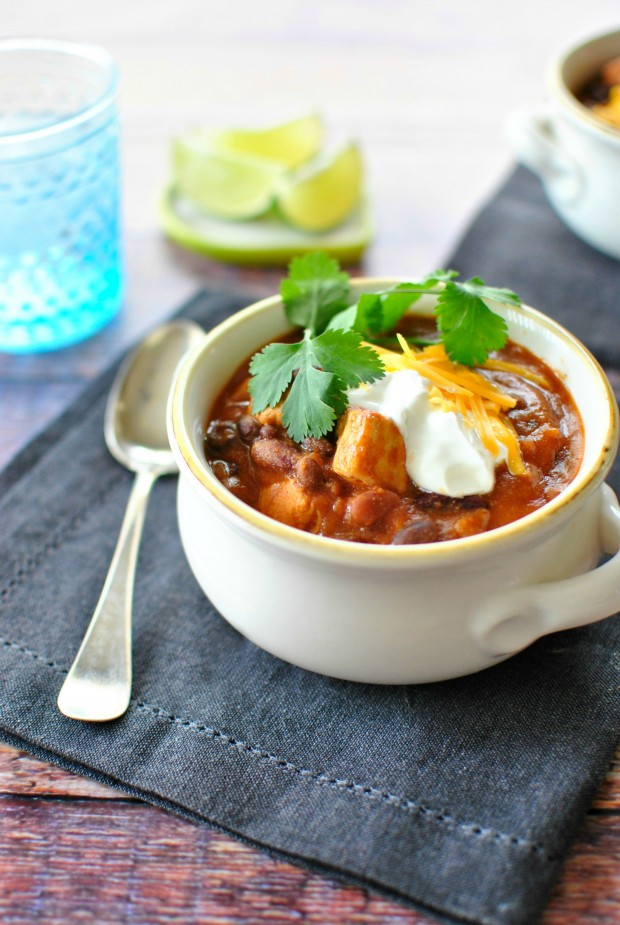 How To Freeze Chili And Reheat Later:
COOL: make sure the chili is completely cool before freezing. Never place hot or very warm items in the freezer (or fridge!) as it can thaw and negatively affect the nearby food.
PORTION: when cool, divide chili into portions. Whether it's a single serving, two or four, portion the cooled chili into either freezer safe bags or air-tight containers. I prefer using freezer safe bags and removing as much air as possible, this helps with storing.
FLATTEN: once portioned, lay flat on a rimmed baking sheet and freeze for a few hours. Like in this post.
STORE: stack the flat frozen chili portions vertically or horizontally saving so much freezer space. Store chili in the freezer for up to 6 months.
REHEAT: I prefer to thaw frozen chili overnight in the fridge. However you can soak in a sink of lukewarm water for 20 to 30 minutes – flip every so often and change out the water at least once or twice. You can also defrost in the microwave until thawed. Lastly, add thawed chili to saucepan or dutch oven and heat until thoroughly heated throughout.
For More Chili Recipes Click Here!
Enjoy! And if you give this Chipotle Chicken Chili recipe a try, let me know! Snap a photo and tag me on twitter or instagram!
This post may contain affiliate links.
Buy the Cookbook: Simply Scratch : 120 Wholesome Homemade Recipes Made Easy Now available on Amazon »
THANK YOU in advance for your support!