In these chicken cheesesteak sandwiches, chicken, bell peppers and onions smothered in smoked Provolone and topped with pickled jalapenos.
I will never ever turn down a cheesesteak. Ever.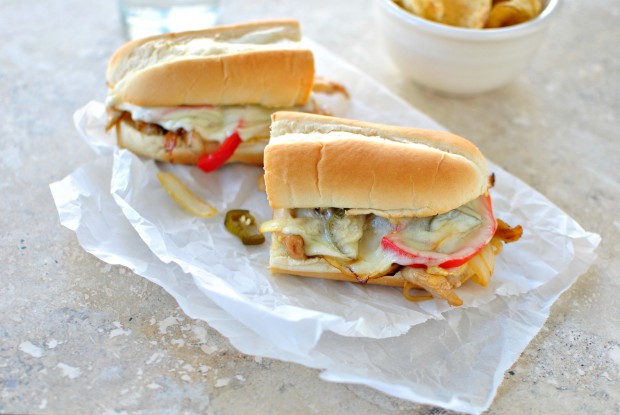 I sort of have a food bucket list. You know things I want to try before… well, things that I want to try, places I want to eat at, ya know. But at the number one spot would be to drive to Philly and stuff myself silly with some authentic sloppy cheesesteak goodness. Because ever since I can remember it's been my favorite sandwich of all the sandwiches. Except maybe the Pb & J. But I'm sure the cheesesteaks I've had aren't nearly as good or cheesy than what Philly has to offer. All I can do is try, right?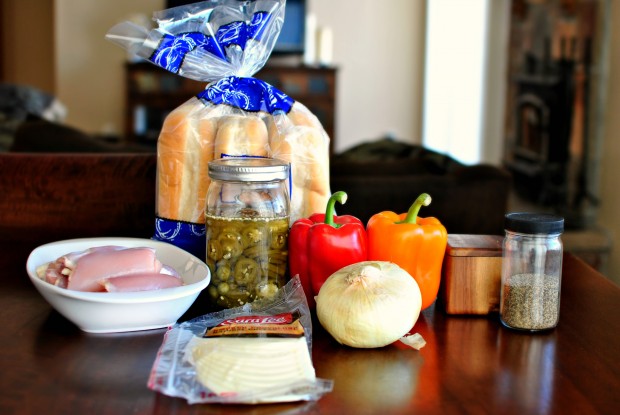 As a kid I was a picky eater, shocker… I know. The picky eater has a food blog. What? Anyhoo I would get the steak and cheese and nothing else. Just steak…annnd… cheese. No dressing, zero toppings… nada. Not to worry, I've since broadened my topping horizons thanks to a pregnancy crave of mayo on sandwiches. But these chicken cheesesteak sandwiches have some of my favorites like peppers, onions and a good stack of pickled jalapenos AND I decided to try it with chicken instead of beef… because one can't have too many cheesesteak options right?
Speaking of chicken. You'll want 2 pounds of boneless, skinless chicken thighs. You of can of course use chicken breasts, I like the juicy thighs is all. Slice them into thin strips, season with salt, pepper, garlic powder and then toss them around to evenly distribute the seasonings.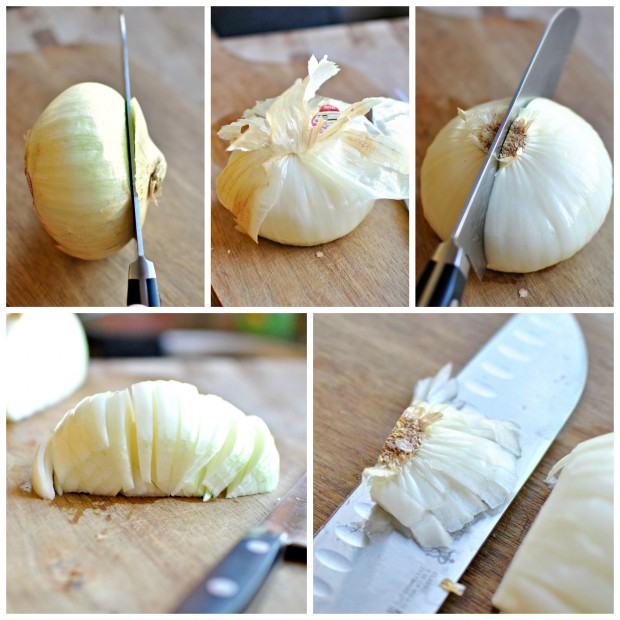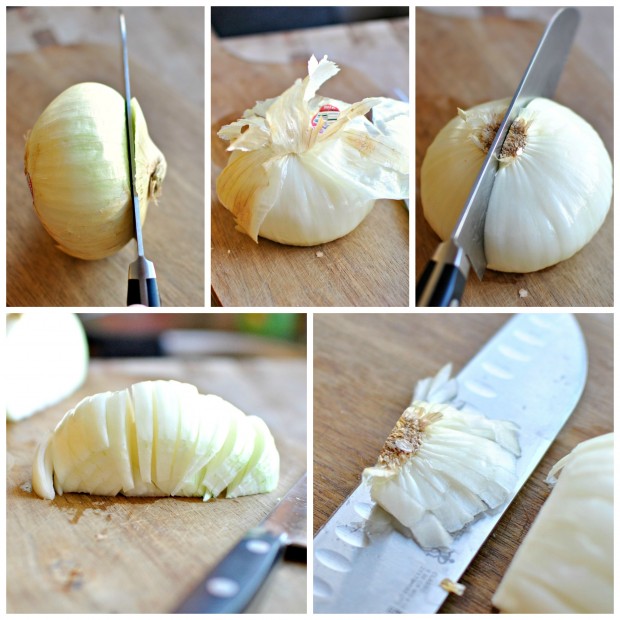 The first time I made a recipe that called for vertically sliced onions, I thought verical-ha-wha… so I Googled it. What would the world do without the internet? I have no idea. So this is how you do it; grab a sweet onion, lob off the top, cut in half, peel and slice. If you look, you'll see the onion has these faint little lines that run from root to tip and you can use those as a guide. Then trim off the root end and you have vertically sliced an onion.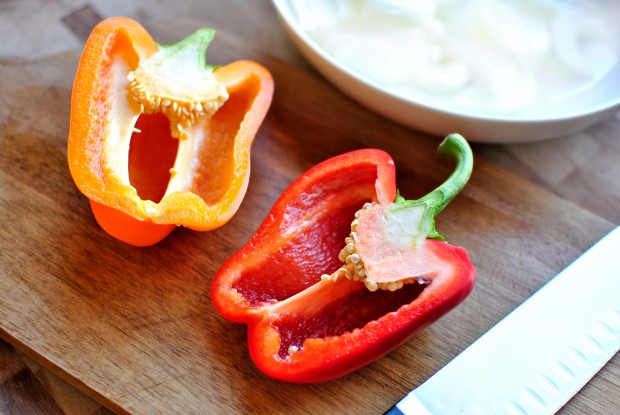 Because I like the color of both and couldn't just go with one, I use half a red and orange bell pepper. But you could of course go with all red, all orange or go rogue with red, orange AND green.
Remove the stems, seeds and that white membrane and slice into strips.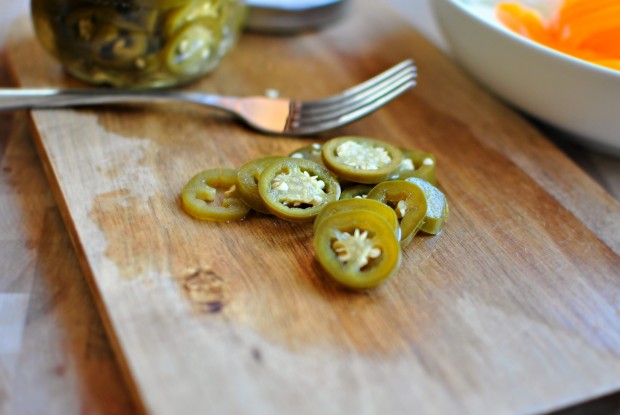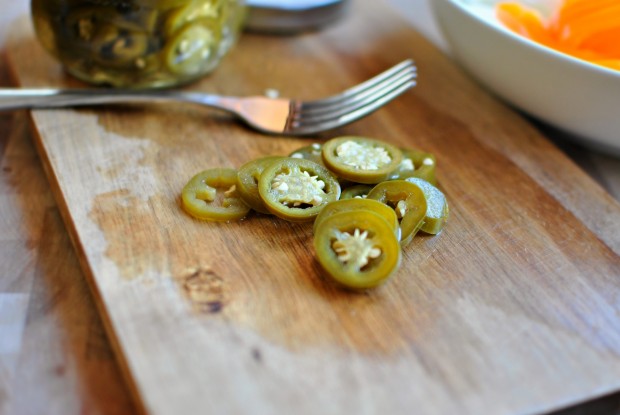 Surprisingly I still have some homemade pickled jalapenos from the summer.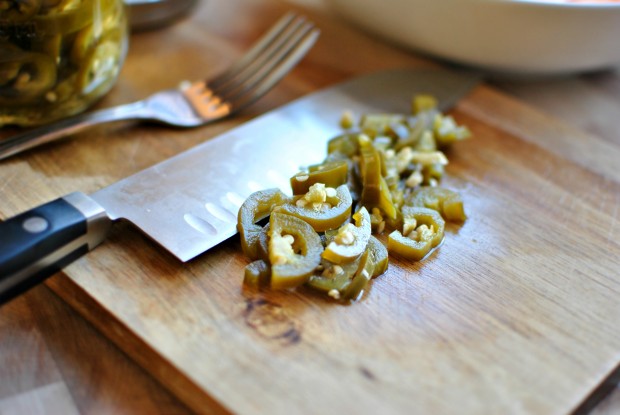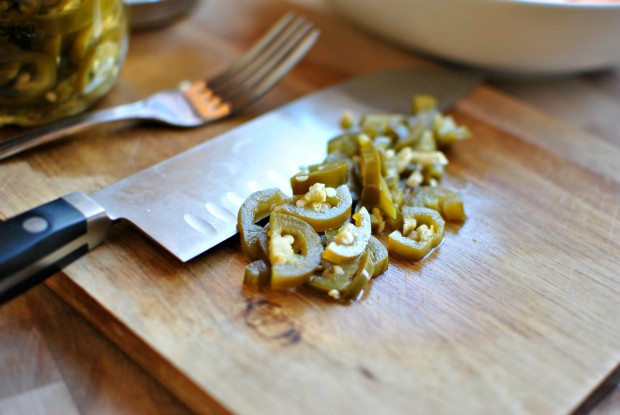 So I just threw some down on the cutting board and gave them a good chop-chop.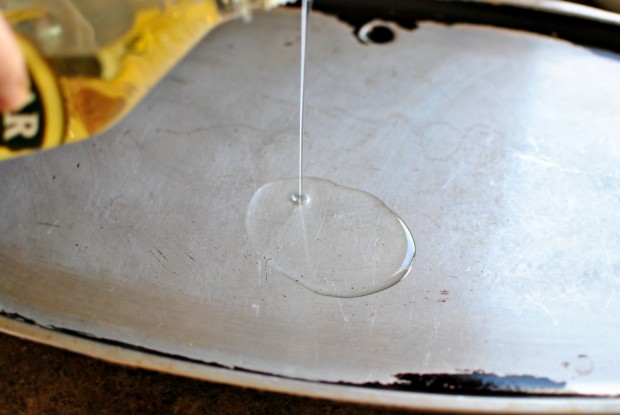 Drizzle a tablespoon or so of olive oil on a hot 375 degree griddle or a skillet on medium-medium/high heat.
Dump the sliced peppers and onions onto the hot griddle…
Stir occasionally until they are slightly soft, slightly firm and with some yummy caramelization going on.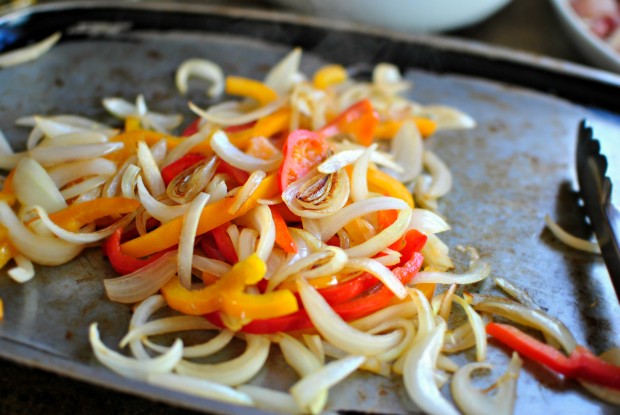 See what I mean? Yum-central.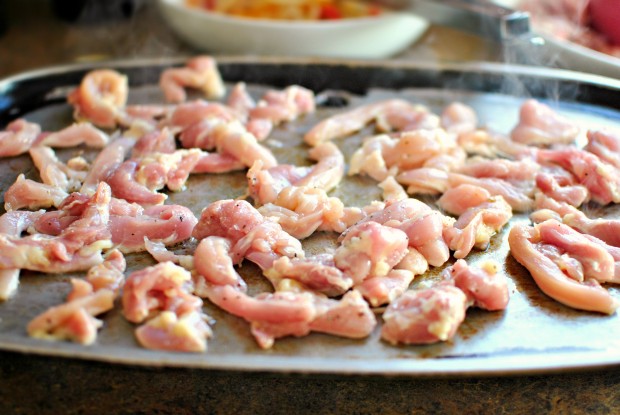 Add a little bit more oil… like another tablespoon or so and then toss on the chicken. Let it sit there to form a good crust. Work in batches if you can so you don't over crowd the griddle or skillet.
Cook the chicken until golden and delicious… and fully cooked, of course.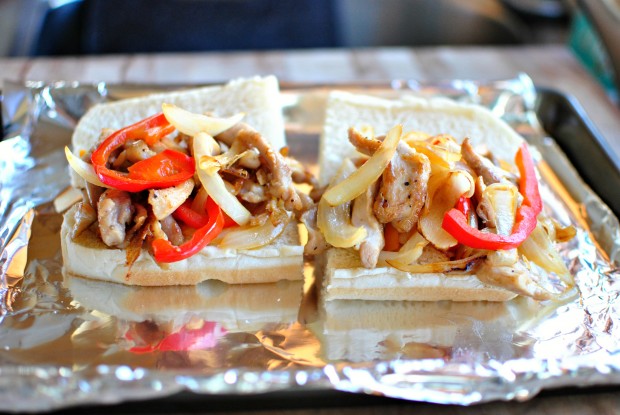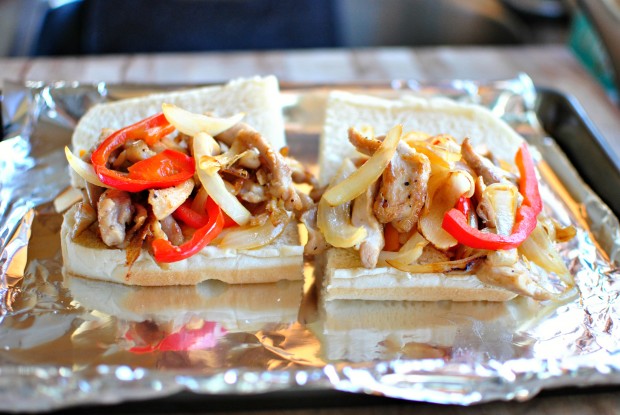 Toss the chicken and peppers together and divide among six buns. I halved them before hand for photo reasons. But it's totally not necessary.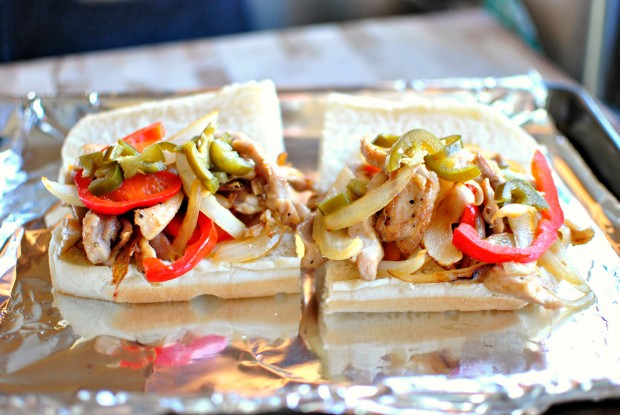 Top with jalapenos… or in our house we say ja-lop-enose… whatever.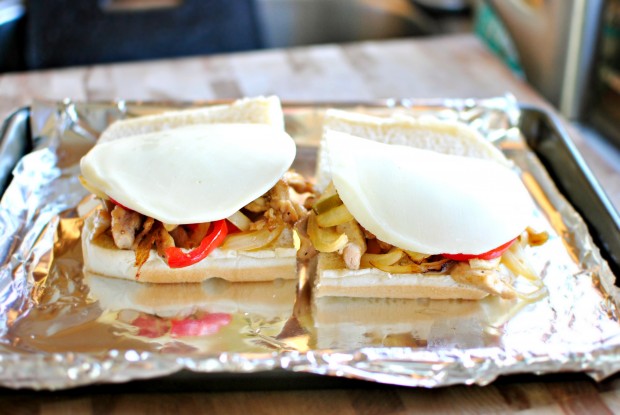 Top with yummy smoked Provolone.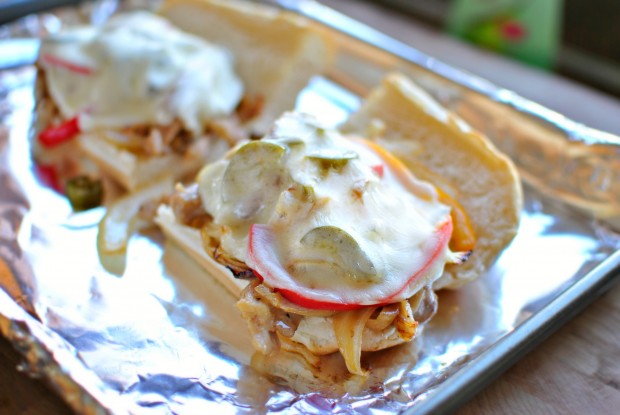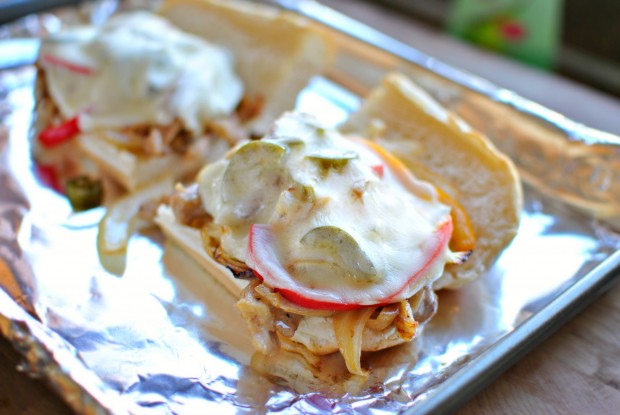 Slide the sandwiches in a 350 degree oven until the cheese is all gloriously melted.
I swiped a little mayo on the underneath of the top bun for a little more moisture.
Unhinge your jaw and insert the entire sandwich. Okay fine, take smaller bites… but why would you want to??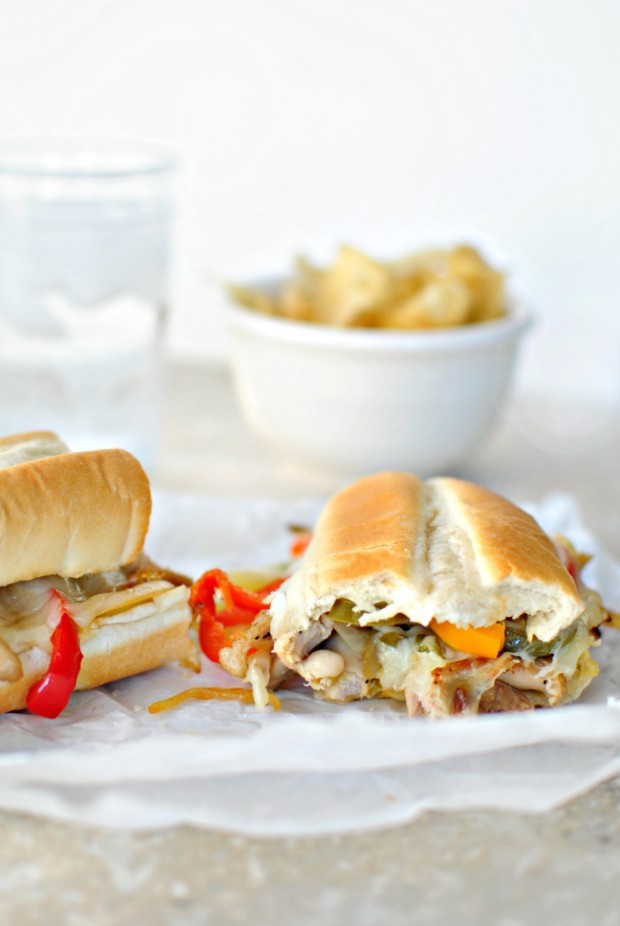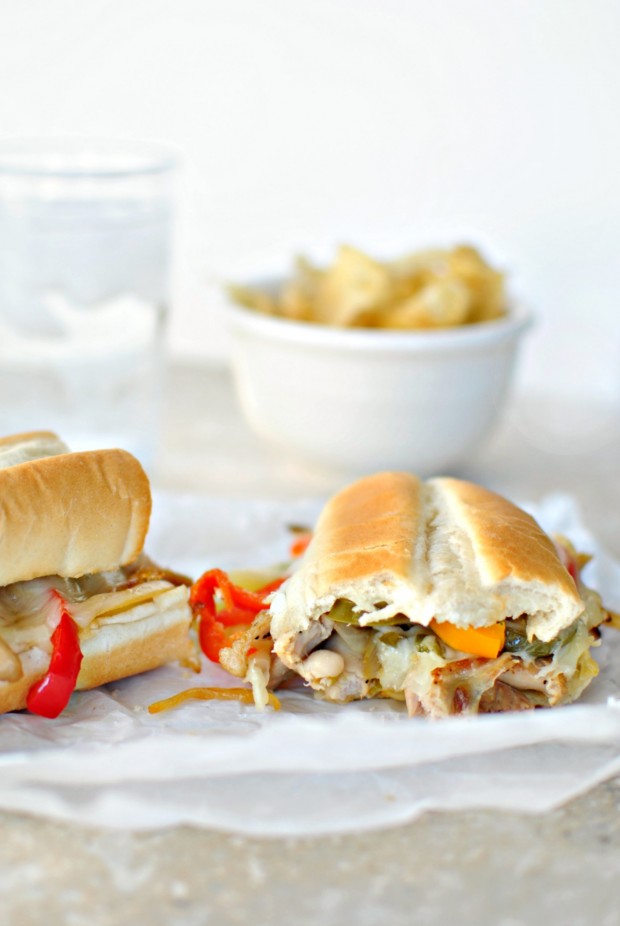 Such a glorious mess these chicken cheesesteak sandwiches are.
Enjoy! And if you give this Chicken Cheesesteak Sandwiches recipe a try, let me know! Snap a photo and tag me on twitter or instagram!

My cookbook Simply Scratch : 120 Wholesome Homemade Recipes Made Easy is now available! CLICK HERE for details and THANK YOU in advance! 
[this post contains affiliate links.]
This post may contain affiliate links.
Buy the Cookbook: Simply Scratch : 120 Wholesome Homemade Recipes Made Easy Now available on Amazon »
THANK YOU in advance for your support!