In this Roasted Red Wine Blueberry Sauce, fresh blueberries are roasted with red wine and mashed until thick. A delicious topping for just about anything!
Red wine + sugar + blueberries + vanilla = a sassy sauce to put it on your ice cream, on your cheesecake, on your lemon pie, pancakes orrr in your face on a spoon.
Since picking some 7-ish pounds of blueberries I've been dreaming all kinds of fantastic ways to use those babies up. And when looking for something to pour over the leftover angel food cake I spied the wine… and thought of the blueberries. Now mind you it was like 7 pm… not the best time to shoot a recipe and I ran out of whipped cream but I don't even care because this sauce is THAT good.
Red wine and blueberries is my newest favorite flavor combo.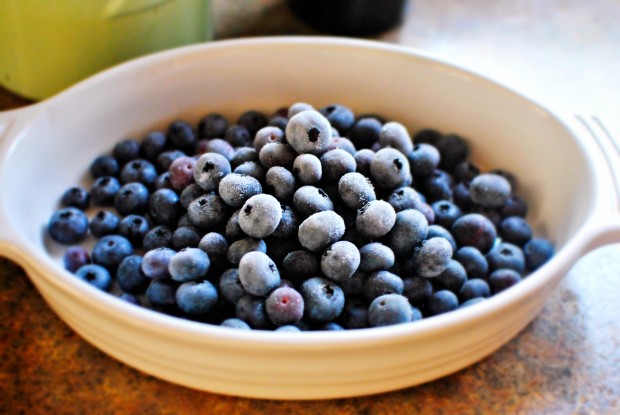 Start by adding two cups of blueberries to an oven-safe baking dish. Mine are obviously frozen… frozen not frozen… it doesn't matter in this situation. Either way the 400 degree oven is going to blast them into smithereens.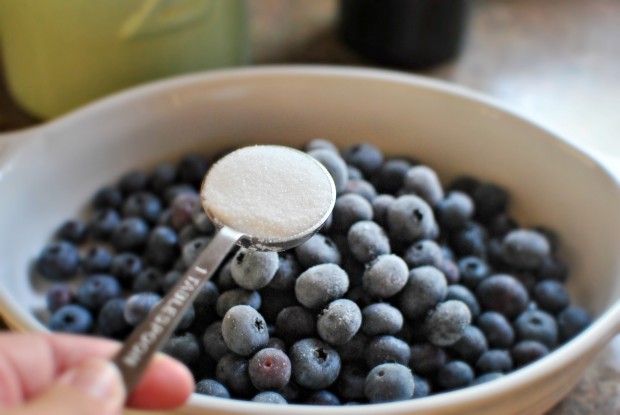 Sprinkle with two tablespoons of sugar… ya know, to balance out the tartness. And sprinkle in a pinch of kosher salt.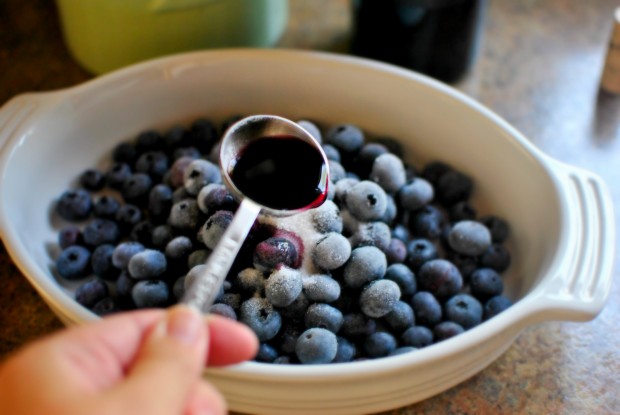 Pour two to three tablespoons of wine and a teaspoon real vanilla extract over the berries.
Stir all of those together and pop the blueberries into your preheated 400 degree oven for like 20 minutes. Stir half way… just be super-duper careful you don't get any of the bubbling sugary liquid on ya… OUCH!
I then smashed up those blueberries a bit with my spoon. You totally don't have to do this… but I did.
Either let it cool completely or drizzle the sauce on still warm.
Either way… this sauce is the business.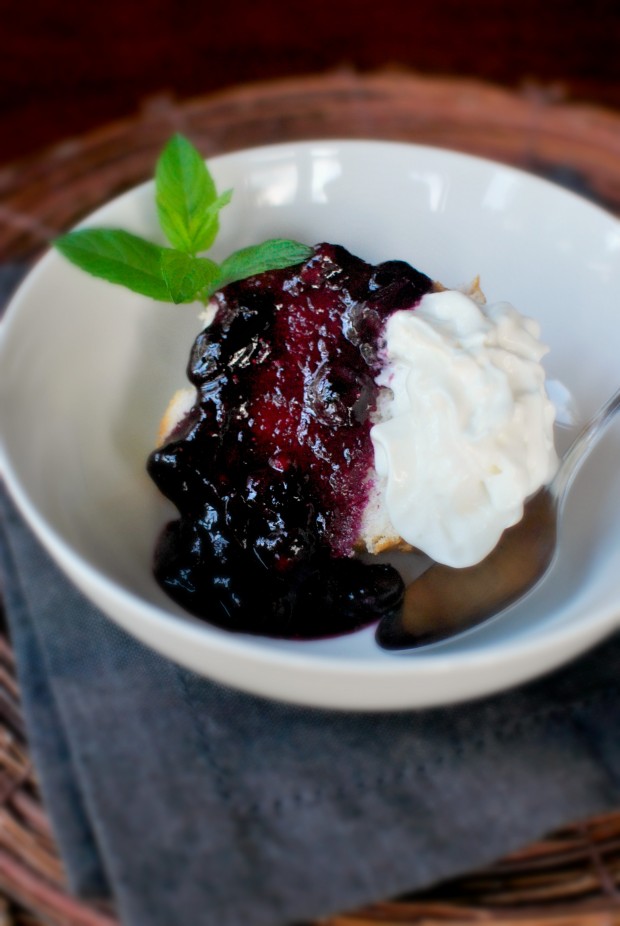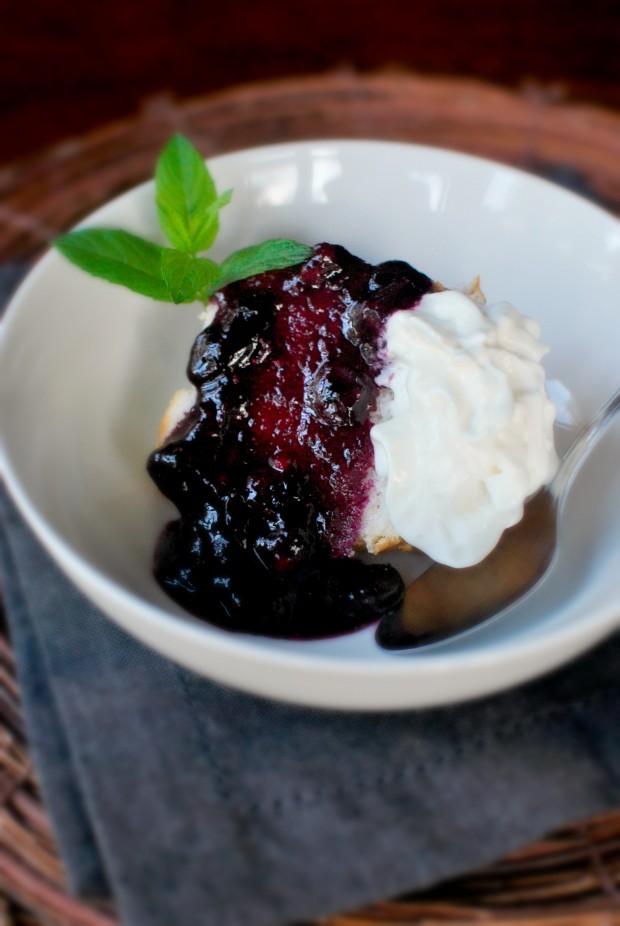 I promise you're going to love how easy and delicious this blueberry sauce is. It's not overly wine-y I promise… so darn good! Now I'm off to make a stack of pancakes so I can pour the remaining sauce over those babies.
Enjoy! And if you give this Roasted Red Wine Blueberry Sauce recipe a try, let me know! Snap a photo and tag me on twitter or instagram!
My cookbook Simply Scratch : 120 Wholesome Homemade Recipes Made Easy is now available! CLICK HERE for details and THANK YOU in advance! 
[this post contains affiliate links.]
This post may contain affiliate links.
Buy the Cookbook: Simply Scratch : 120 Wholesome Homemade Recipes Made Easy Now available on Amazon »
THANK YOU in advance for your support!