In this gorgeous Fall Harvest Salad; crisp apples, pears, sliced carrots, toasted pecans and blue cheese are tossed with mixed greens and chopped bacon. The salad is then drizzled with a warm maple bacon vinaigrette! Serve as a side or top with sliced chicken as an entree.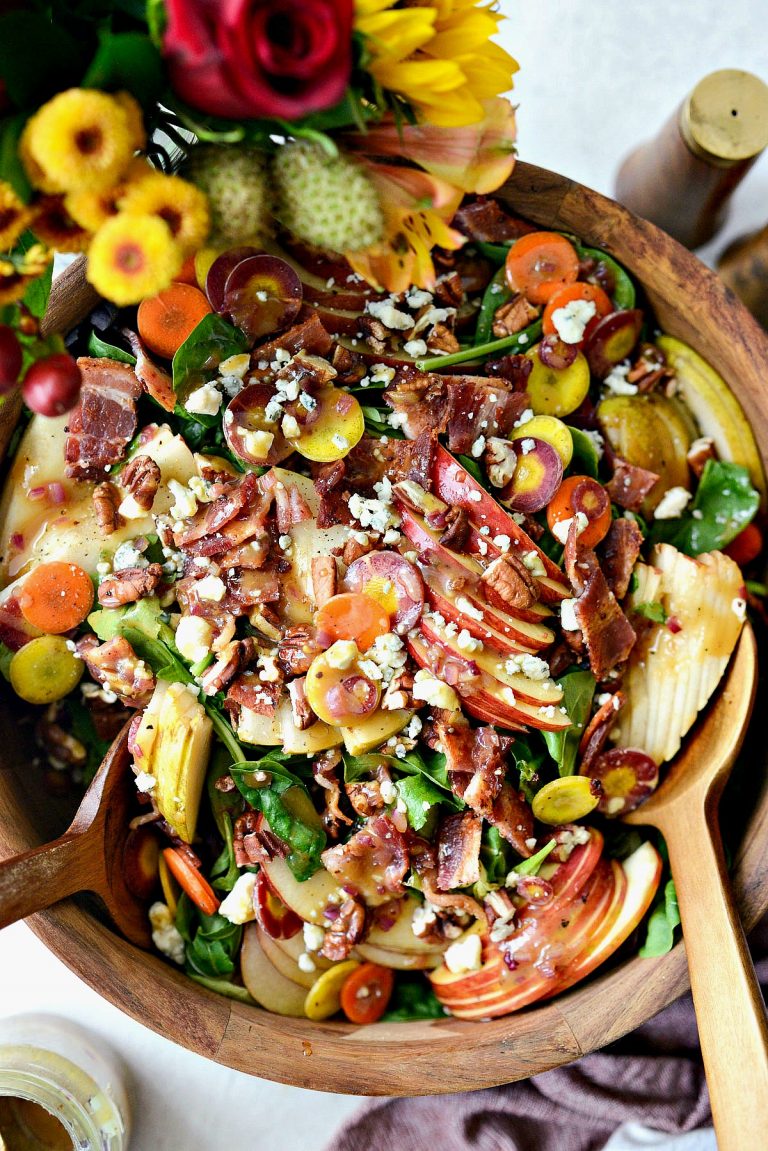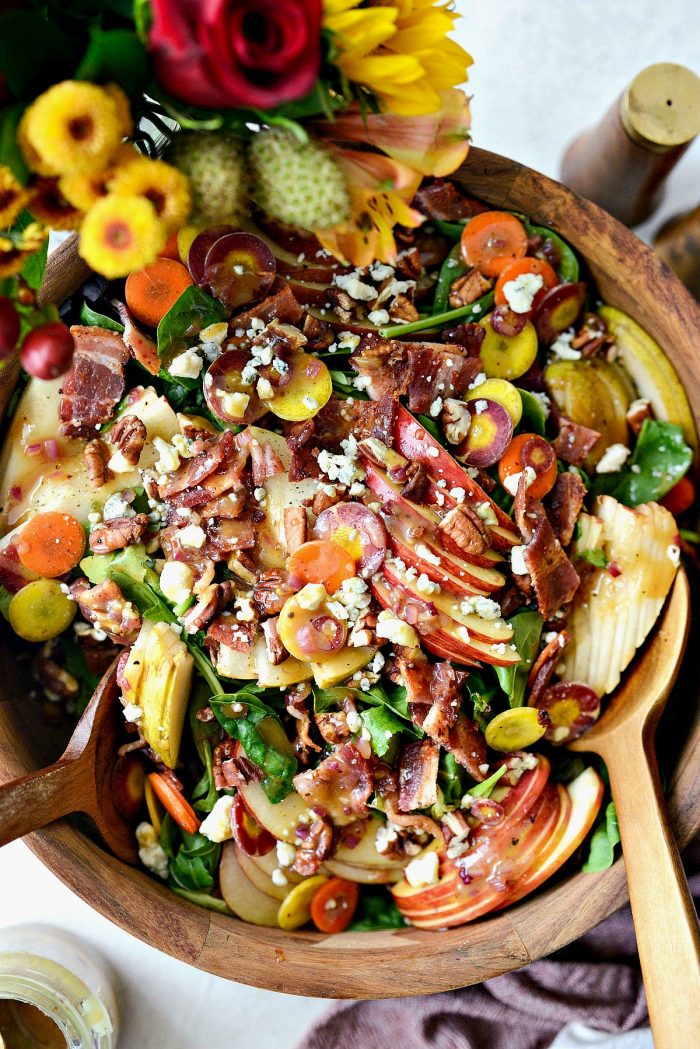 Have you heard the talk of a "bacon shortage" come 2013?
I use air quotes because, come on! The news is calling it "bacogeddon" or-or my personal favorite, aporkalypse. I can barely say it let ALONE type it without giggling. A-pork-alypse. I wish I was kidding.
I refuse to read a single article about it because I like to live by the rule, that if I ignore it, then it doesn't really exist. Sounds perfectly logical, right? I prefer to use this technique with a lot of things like calories, exercise and dusting.
Could you imagine a world without bacon??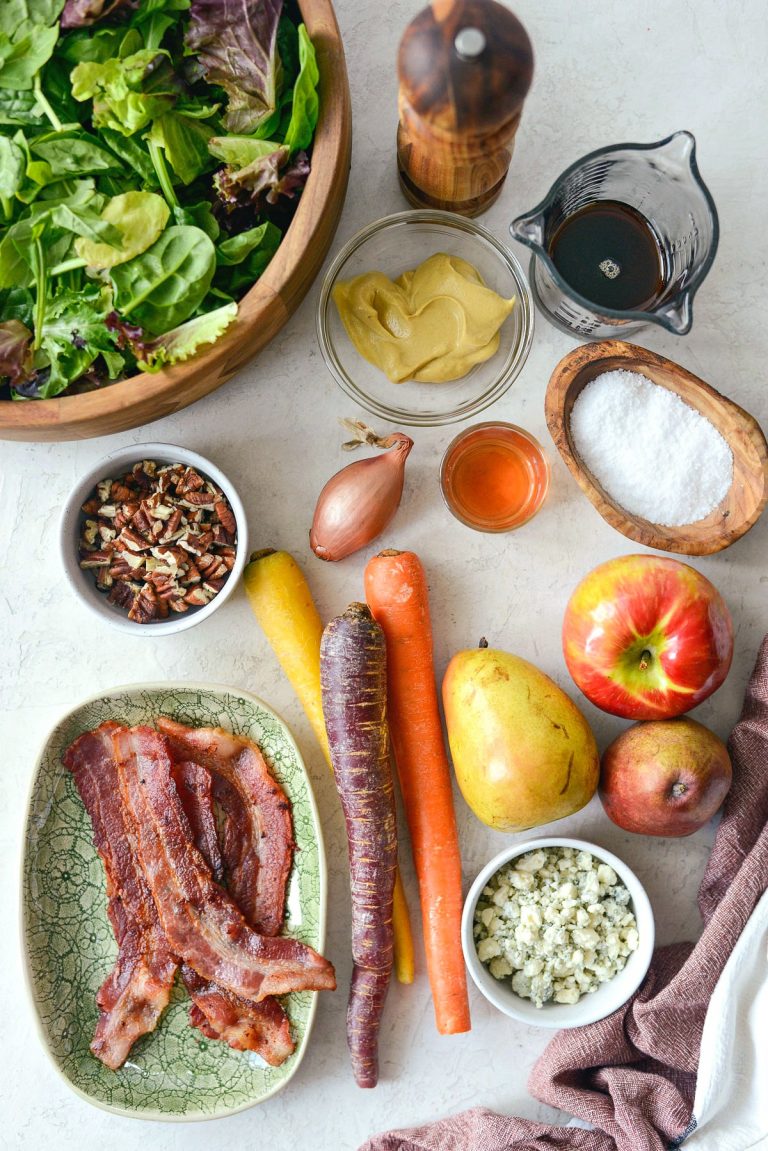 To Make This Fall Harvest Salad You Will Need:
quality pure maple syrup
dijon mustard
red wine vinegar
kosher salt
freshly ground black pepper
thick cut applewood smoked bacon
reserved bacon fat
shallot
mixed salad greens
honeycrisp apple
pear
carrots
pecans (toasted)
crumbled blue cheese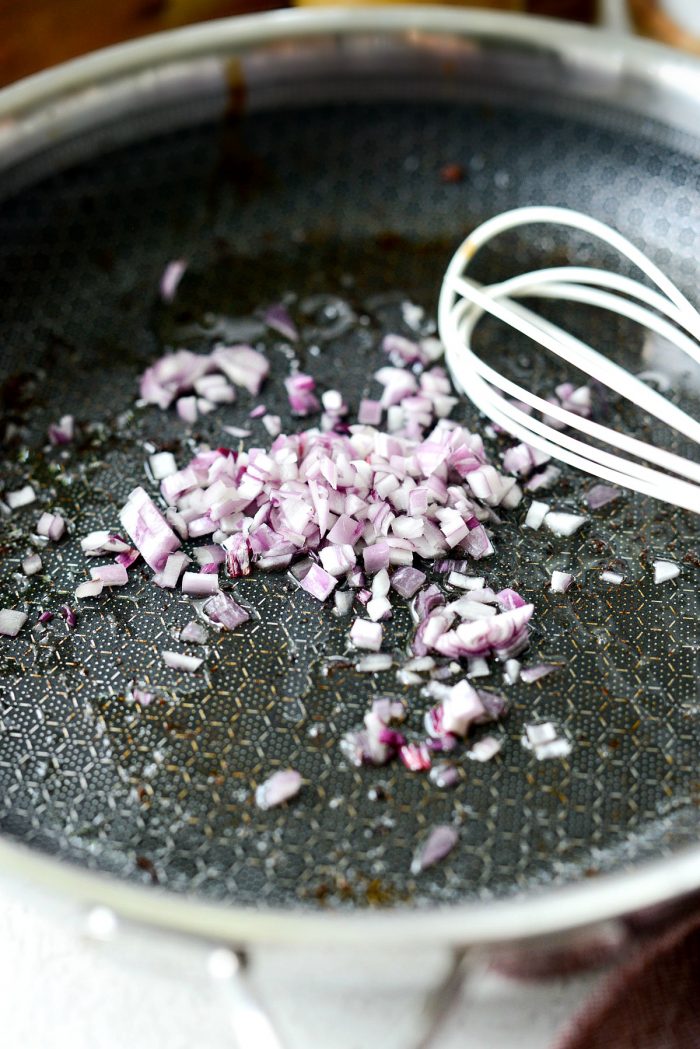 Cook up 4 strips of thick-cut applewood bacon. Once cooked, transfer the cooked bacon to a paper towel lined plate. There should be roughly 2 tablespoons leftover after cooking the bacon, to that add 1 small finely diced shallots to the bacon fat. Cook over medium-low until soft.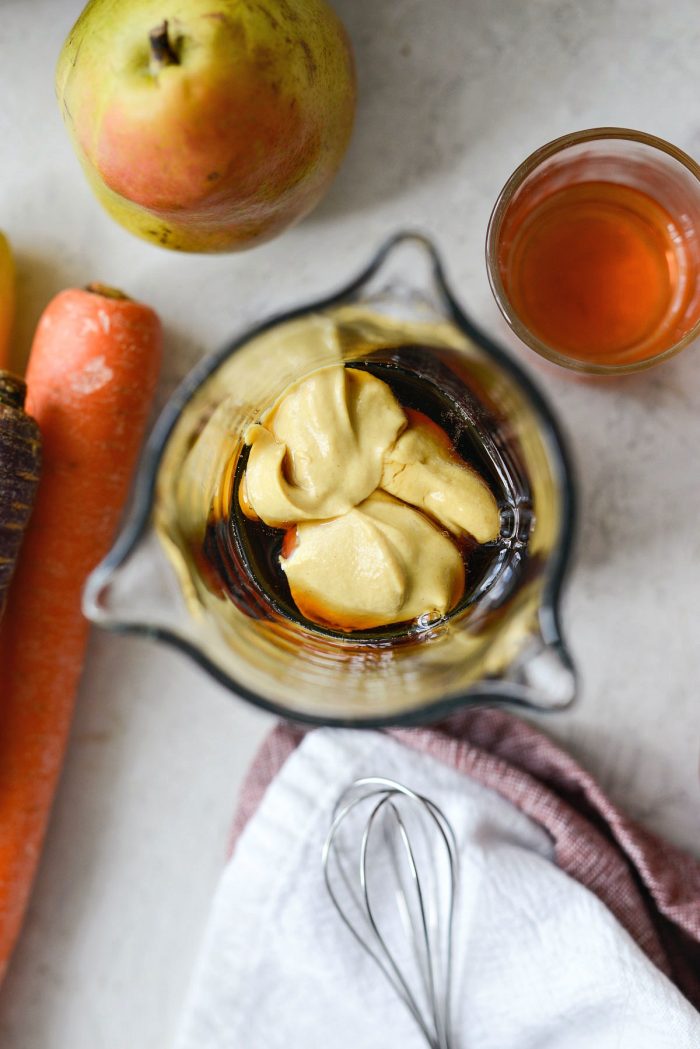 To make the warm maple vinaigrette, first measure out 1/3 cup of quality pure maple syrup and 3 tablespoons of Dijon mustard into a small jar or bowl.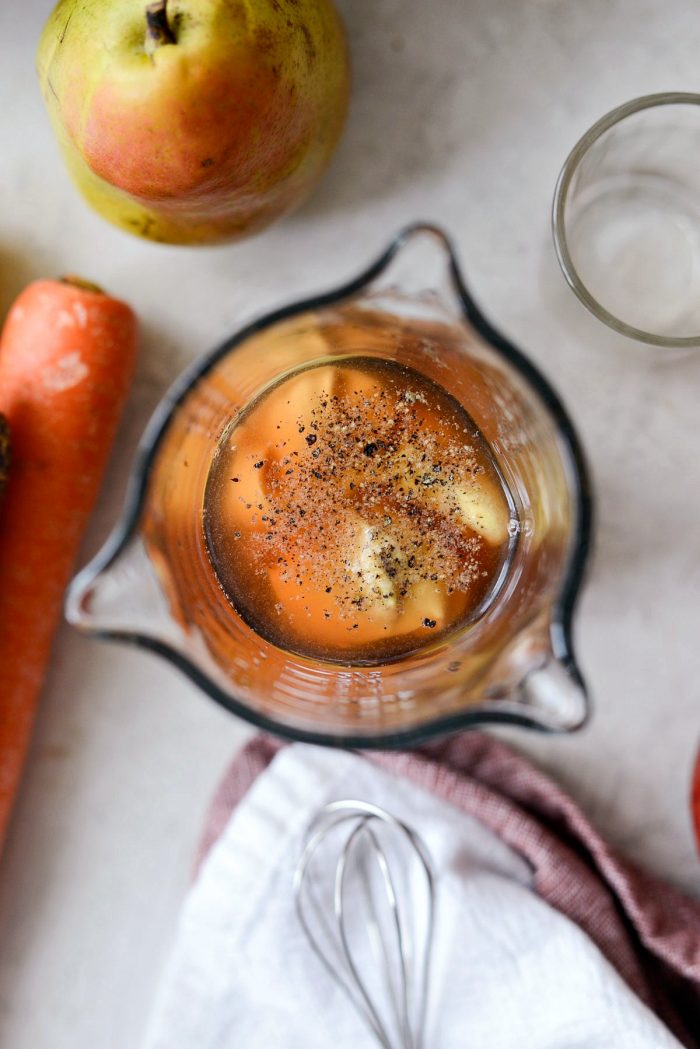 Next, add in 2 tablespoons of red wine vinegar and 1/4 teaspoon of kosher salt and 1/8 teaspoon freshly ground black pepper.
Give that a whisk to combine and set off to the side.
Once the shallots have sautéed in the bacon fat, pour in the maple dijon part of the dressing.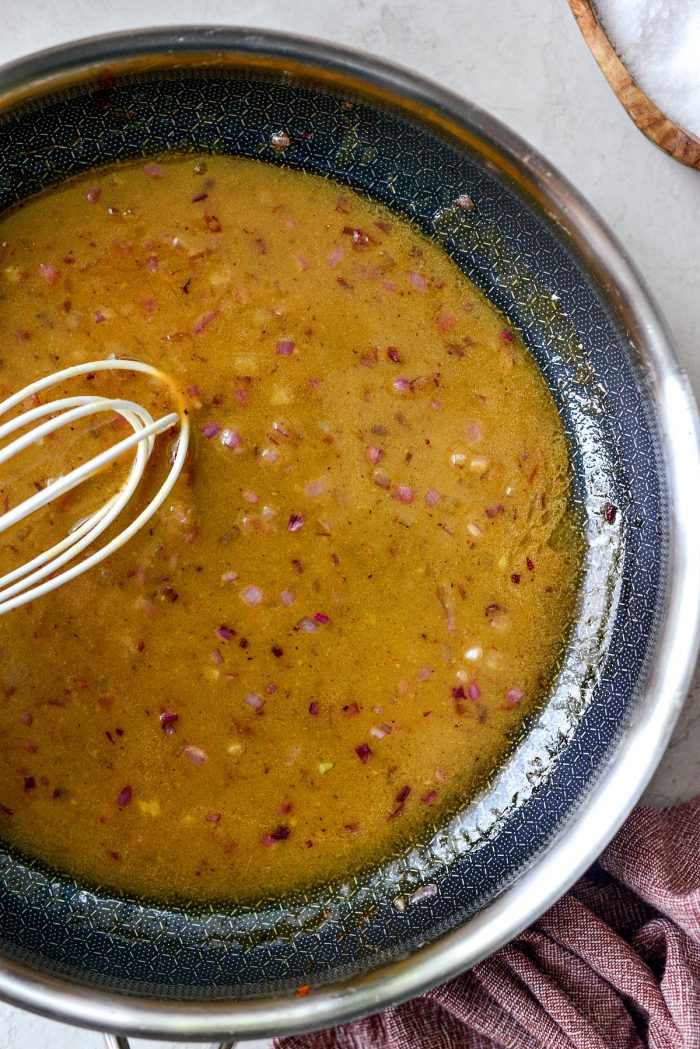 Stir until the dressing is warm and slightly thickened, then remove off of the heat.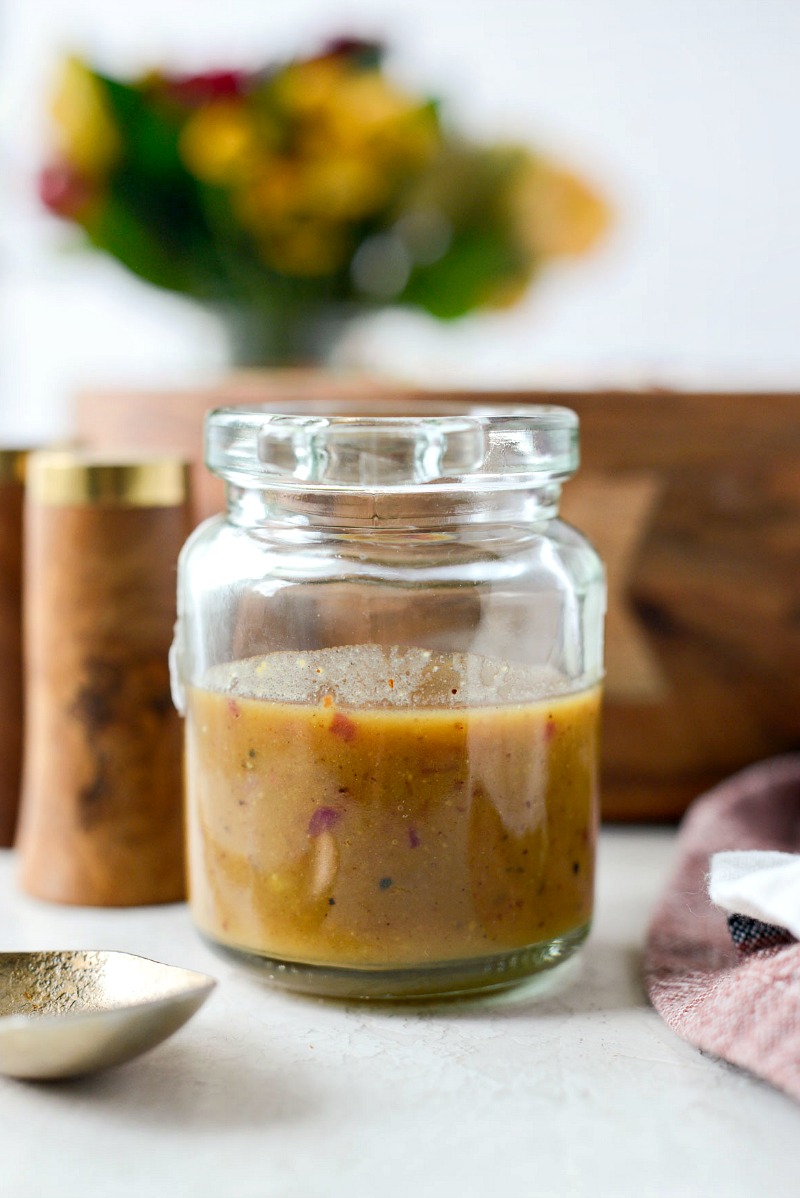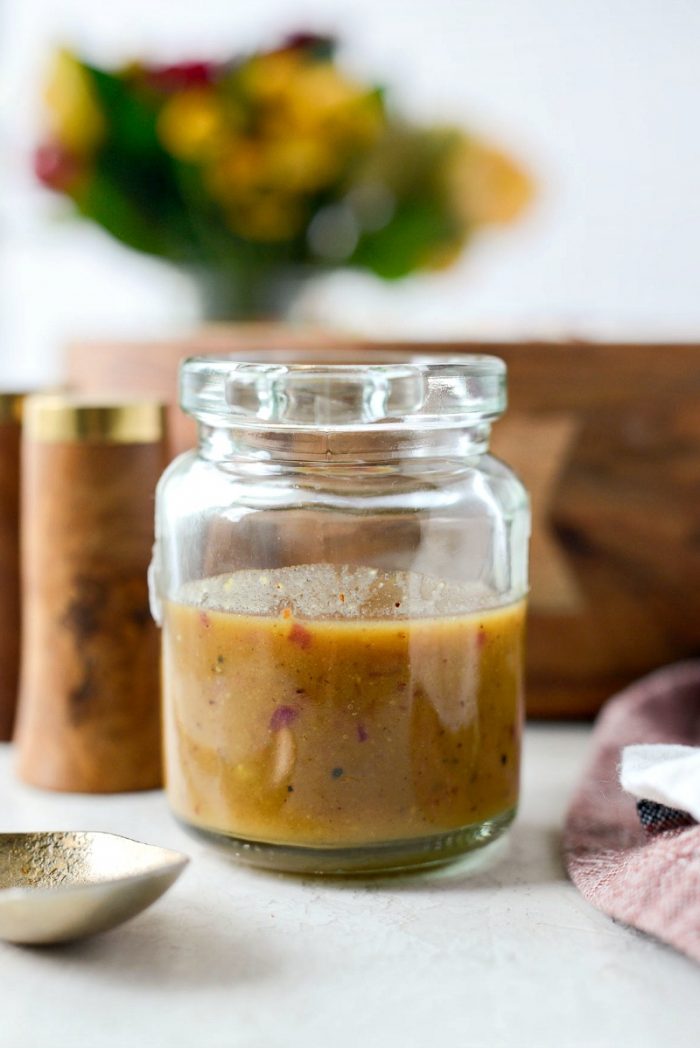 Keep the dressing warm or pour into a jar and set off to the side.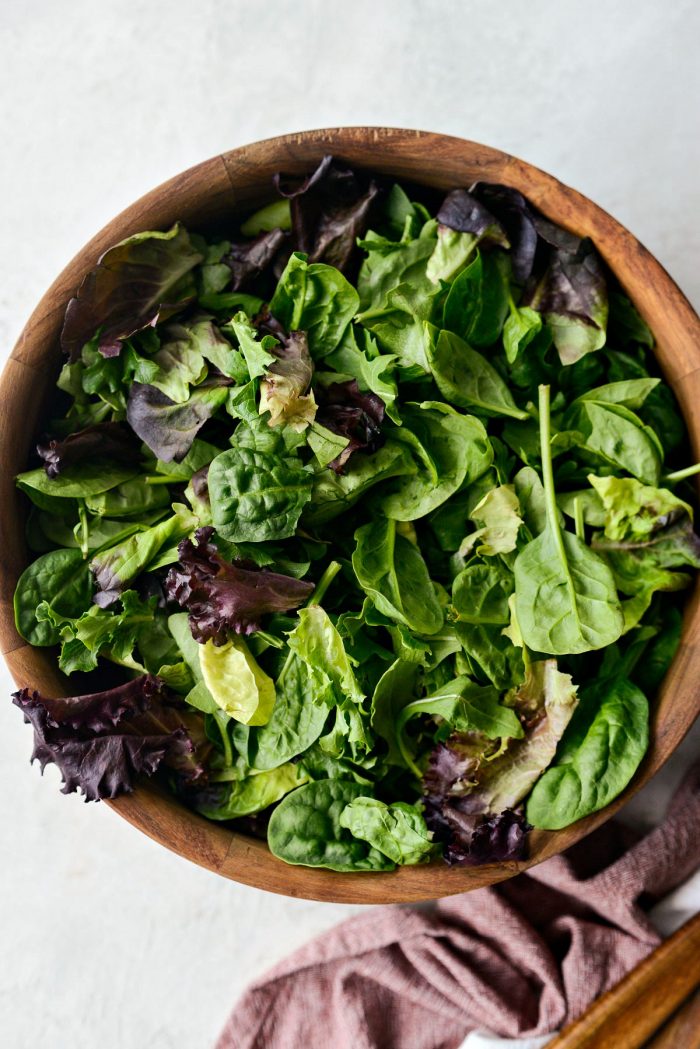 Throw 10 ounces of mixed salad greens into a gigantic serving bowl. Prep the salad toppings. Start by slicing up a honeycrisp apple, a pear, carrots and pan-toast 1/3 cup pecans.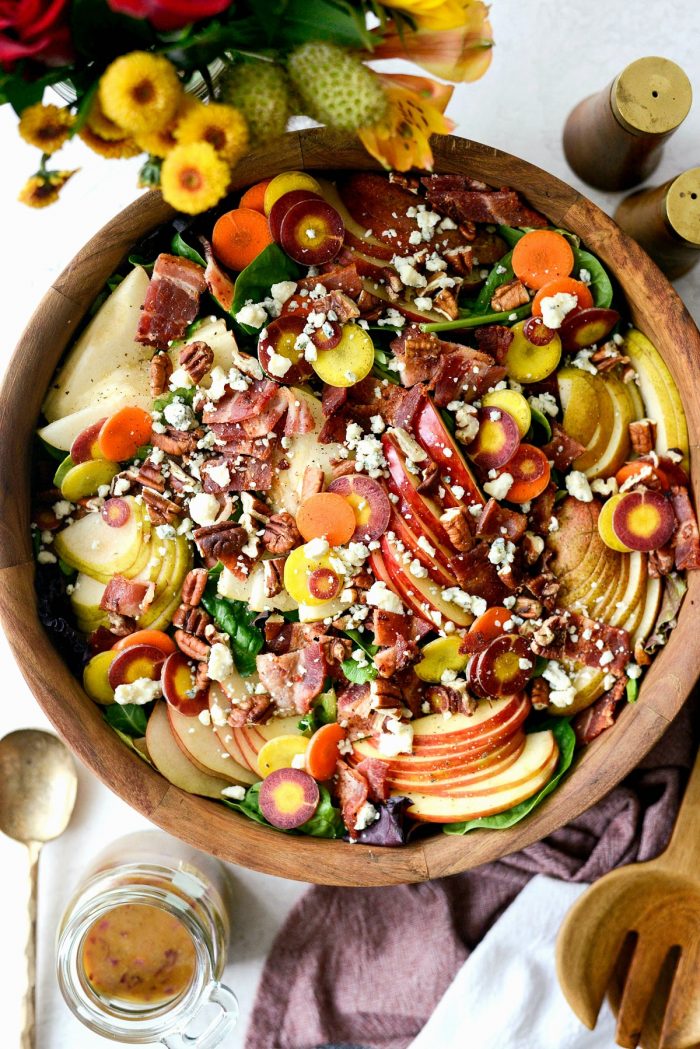 Top with sliced apple, pear and carrots, chopped bacon, chopped toasted pecans and crumbled blue cheese.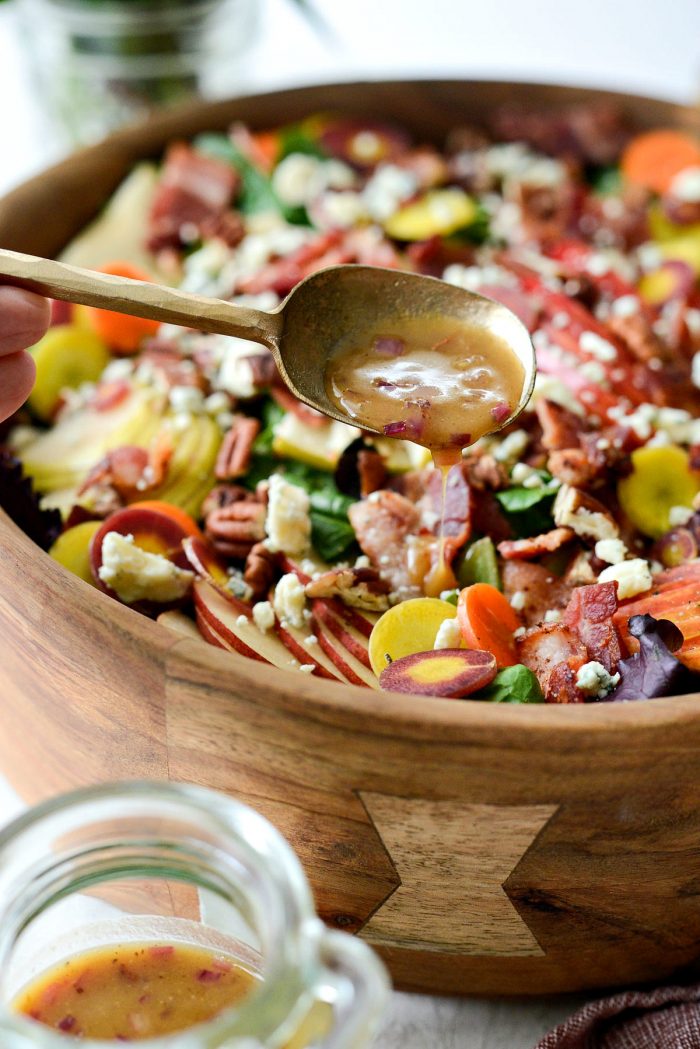 Finally, serve the salad drizzled with the warm maple bacon vinaigrette over top.
Hands down my newest and most favorite salad.
It's crunchy, sweet and smoky which all pairs deliciously with the funky blue cheese.
Enjoy! And if you give this Fall Harvest Salad recipe a try, let me know! Snap a photo and tag me on twitter or instagram!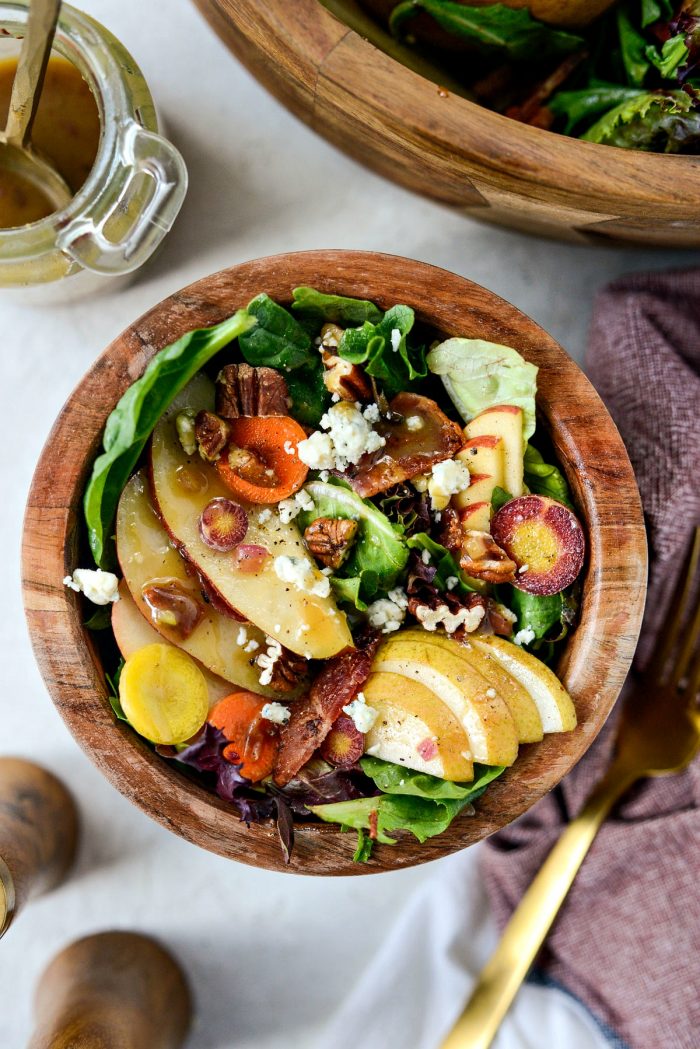 This post may contain affiliate links.
Buy the Cookbook: Simply Scratch : 120 Wholesome Homemade Recipes Made Easy Now available on Amazon »
THANK YOU in advance for your support!