Spice up your breakfast with a batch of Vanilla Cardamom French Toast! Brioche is dipped in a vanilla, cardamom and nutmeg custard and griddled until golden. Serve with butter, syrup, toasted almonds and powdered sugar for one delicious breakfast!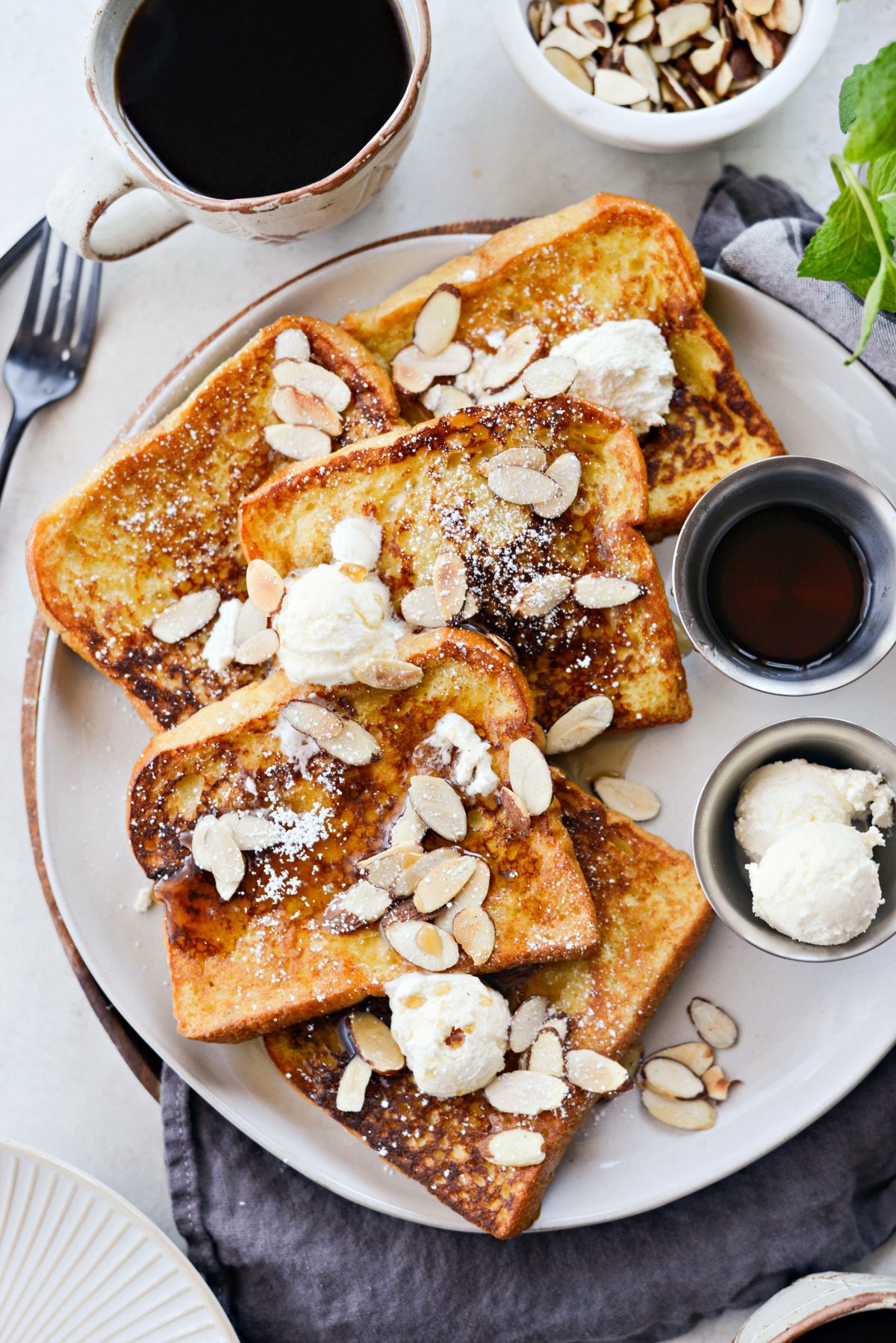 One thing I love about the weekends, besides the obvious, is that I get to make breakfast for my family. Typically Sunday breakfasts consist of eggs and bacon or pancakes and bacon. On the menu this past Sunday morning was French toast and endless cups of coffee. I swear I'll find any excuse to use bread or a griddle!
However my intentions were to just making some basic ol' french toast, until I opened my spice drawer and spied the cardamom and vanilla. Could it work? Of course it did. And I blogged about it.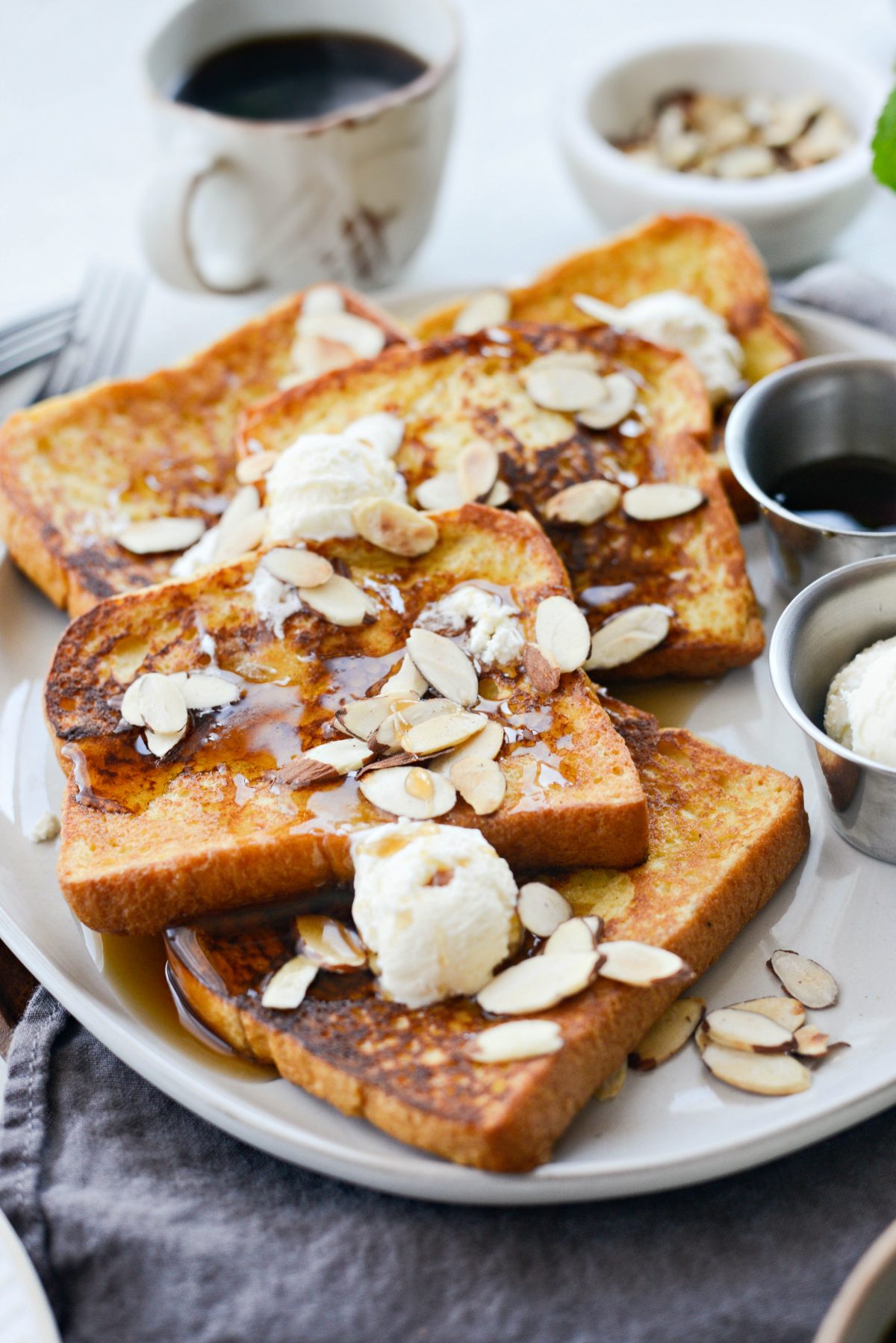 This breakfast wins the award for best flavor and best aroma. Prepare to fall in love, the second you place the custard dipped bread onto the griddle and get wafts of the vanilla, nutmeg and cardamom laced egg batter.
It smells so good that once I was tempted to swipe my finger through it and have a taste test. But then I remembered it has raw eggs. And well, that's just gross.
Start with some pretty basic pantry ingredients; eggs, milk, bread, vanilla extract, ground cardamom and nutmeg. You will also need some oil for the griddle you're using, I highly suggest trying unrefined coconut oil or coconut oil spray, it adds a little something extra delicious to the vanilla cardamom French toast.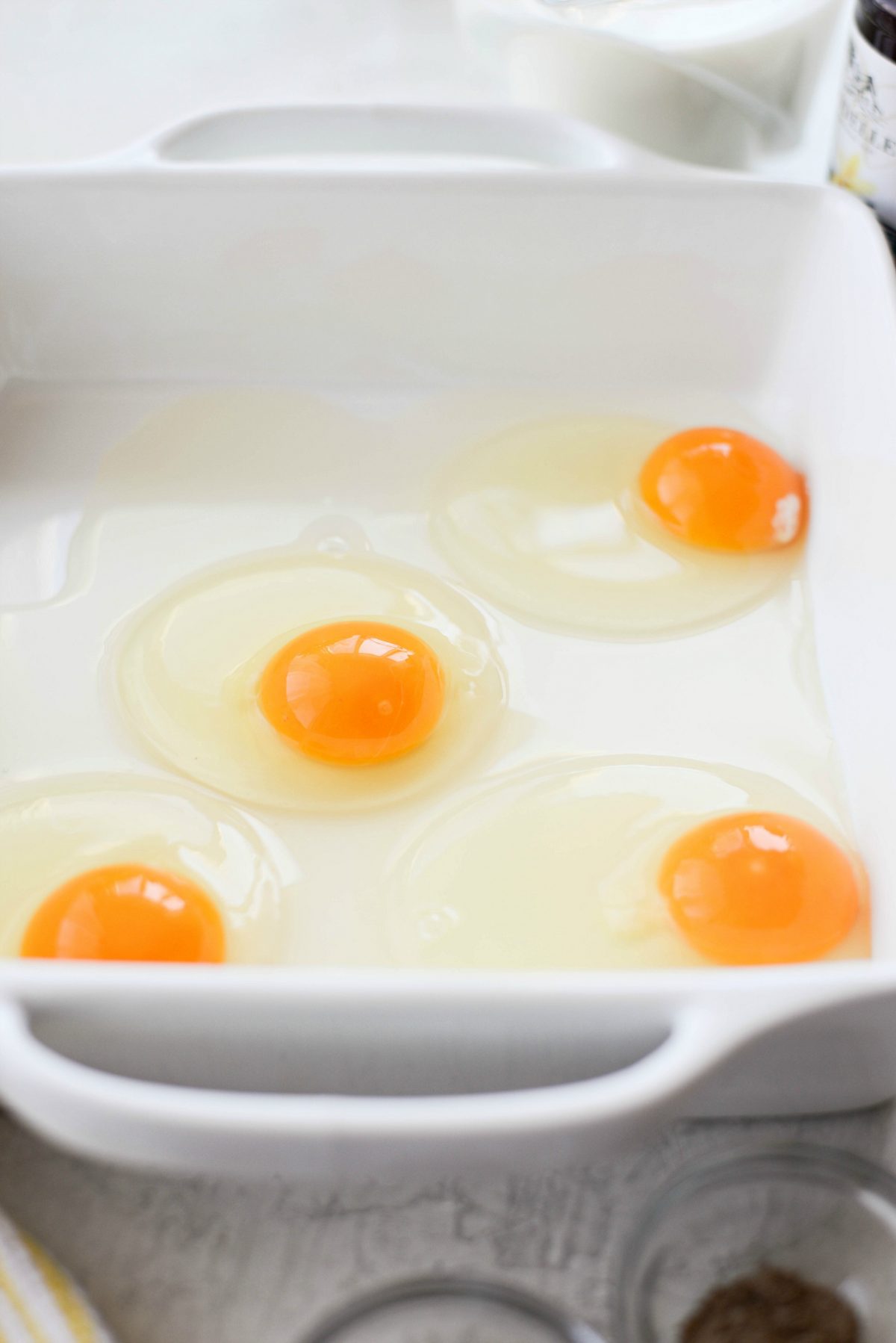 First crack 4 eggs into a shallow dish, measure and add in the vanilla, cardamom and nutmeg. What is cardamom? It is a potent citrusy spice, so if you are unsure if you are a cardamom fan, maybe try a quarter teaspoon.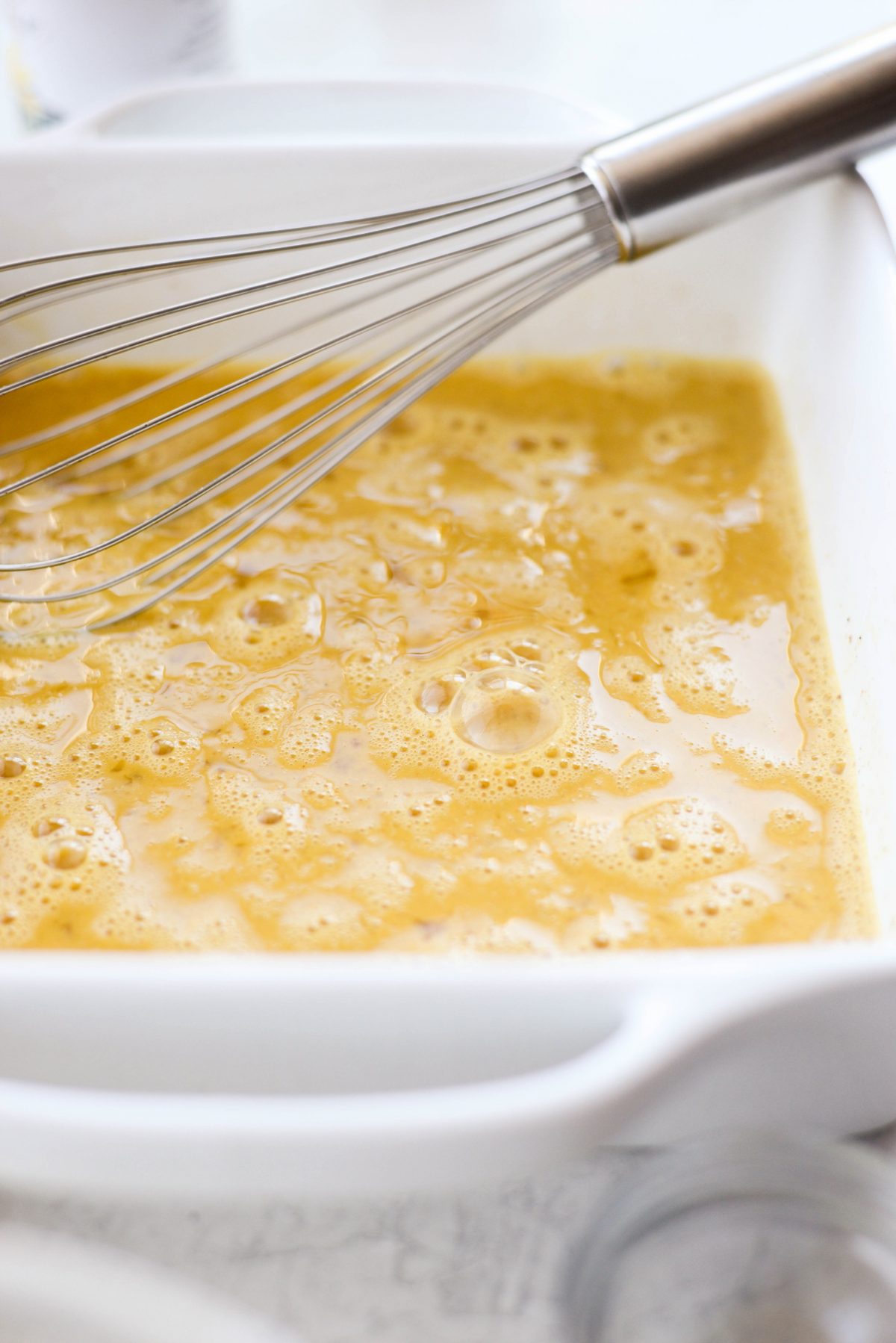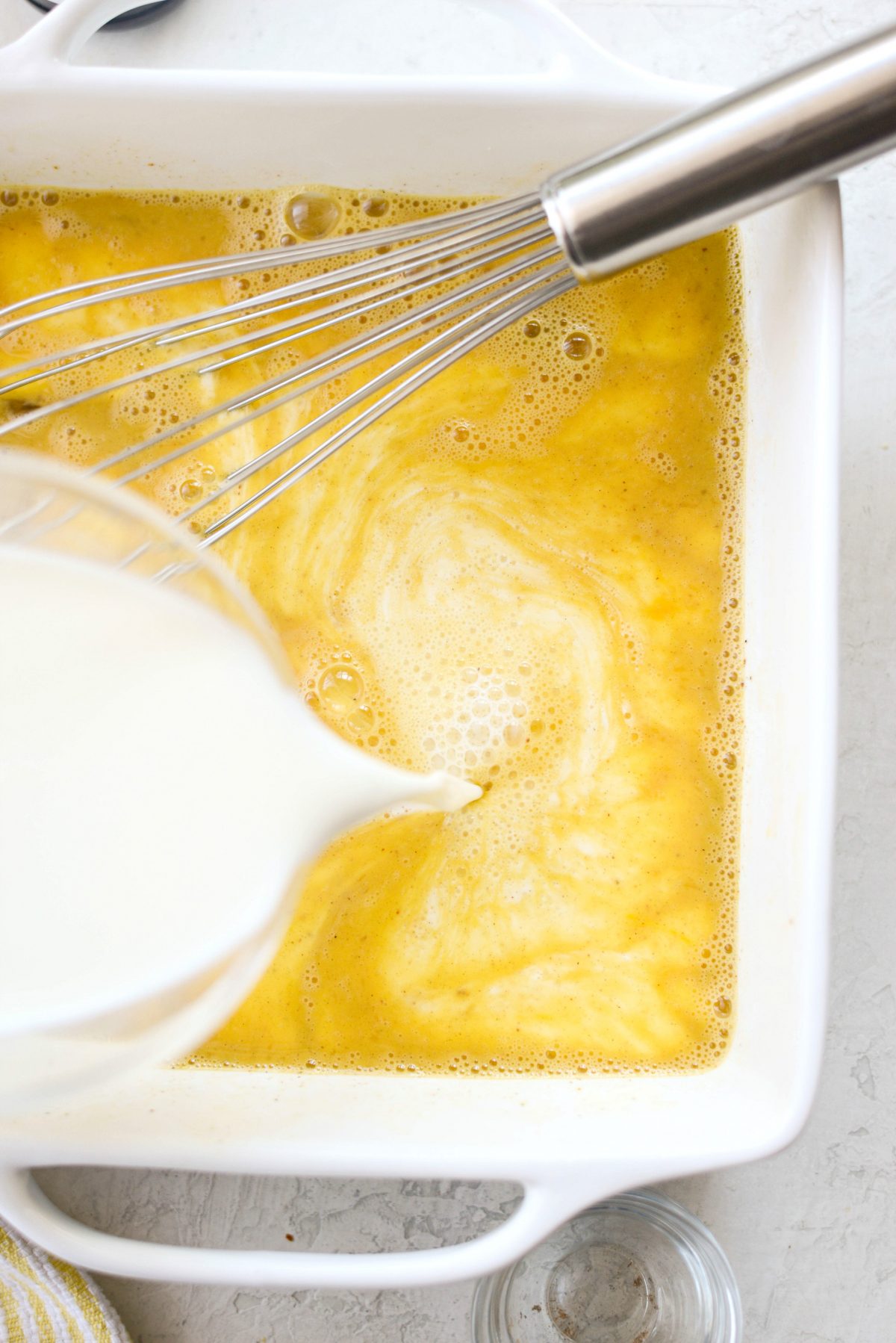 Next, use a whisk and bean the eggs, vanilla and spices. Then pour in two cups of milk and whisk some more. It's insanely aromatic and I seriously couldn't help from taking in deep breaths of the egg mixture!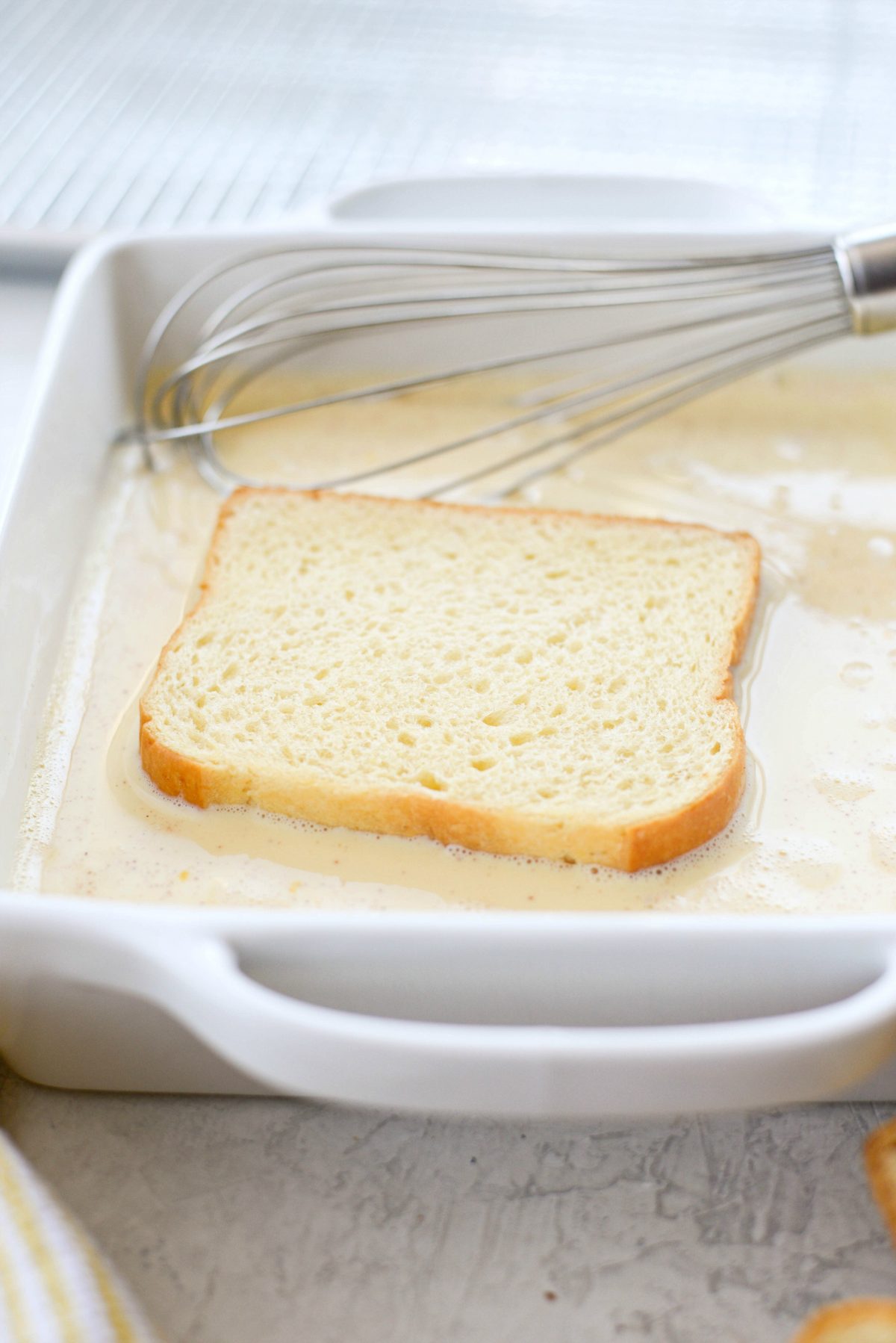 Then dip one side in the egg mixture and then quickly flip to the other side. NOTE: You will have to keep whisking here and there in between bread dipping because the cardamom likes to settle to the bottom of the dish.
Now, See those black specks? That would be the cardamom and nutmeg!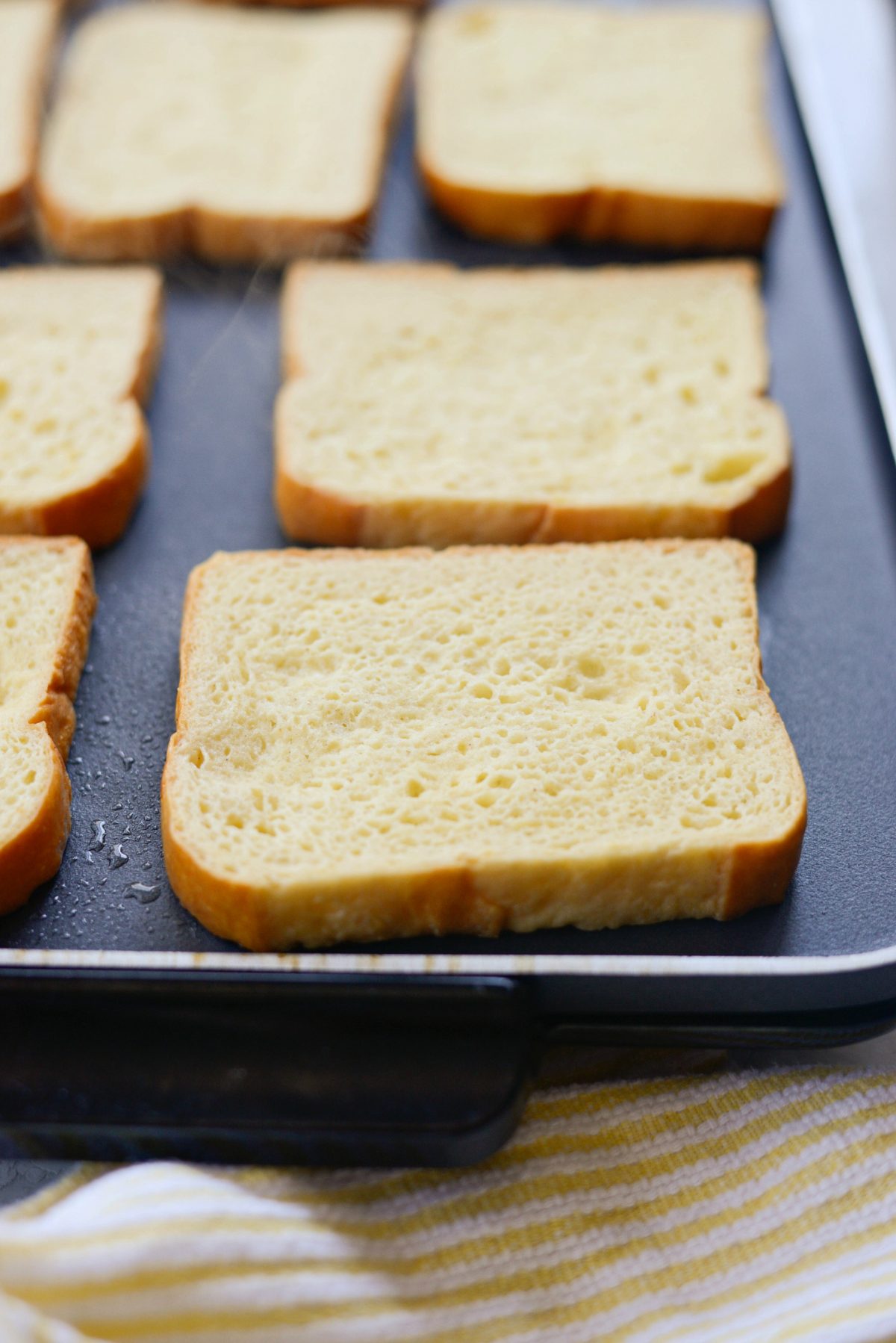 Then place onto a lightly oiled, preheated 325 to 350° griddle, or medium to medium-high heat if using a pan. The temperature will depend on the griddle you are using.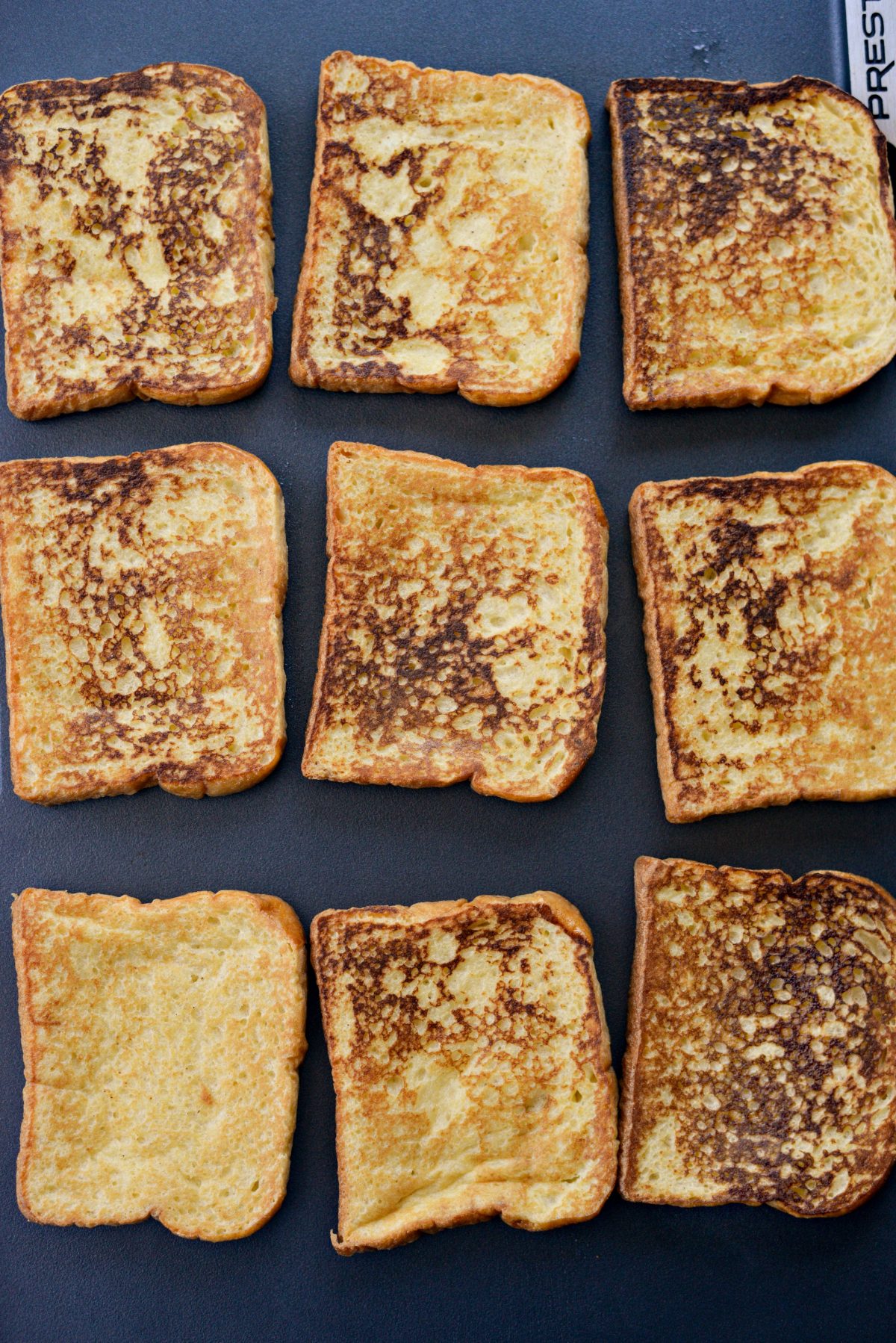 Next, flip after 3 minutes or when the bottom is golden and then repeat.
Lastly, serve the vanilla cardamom French toast with butter, syrup and I prefer mine with toasted sliced almonds too.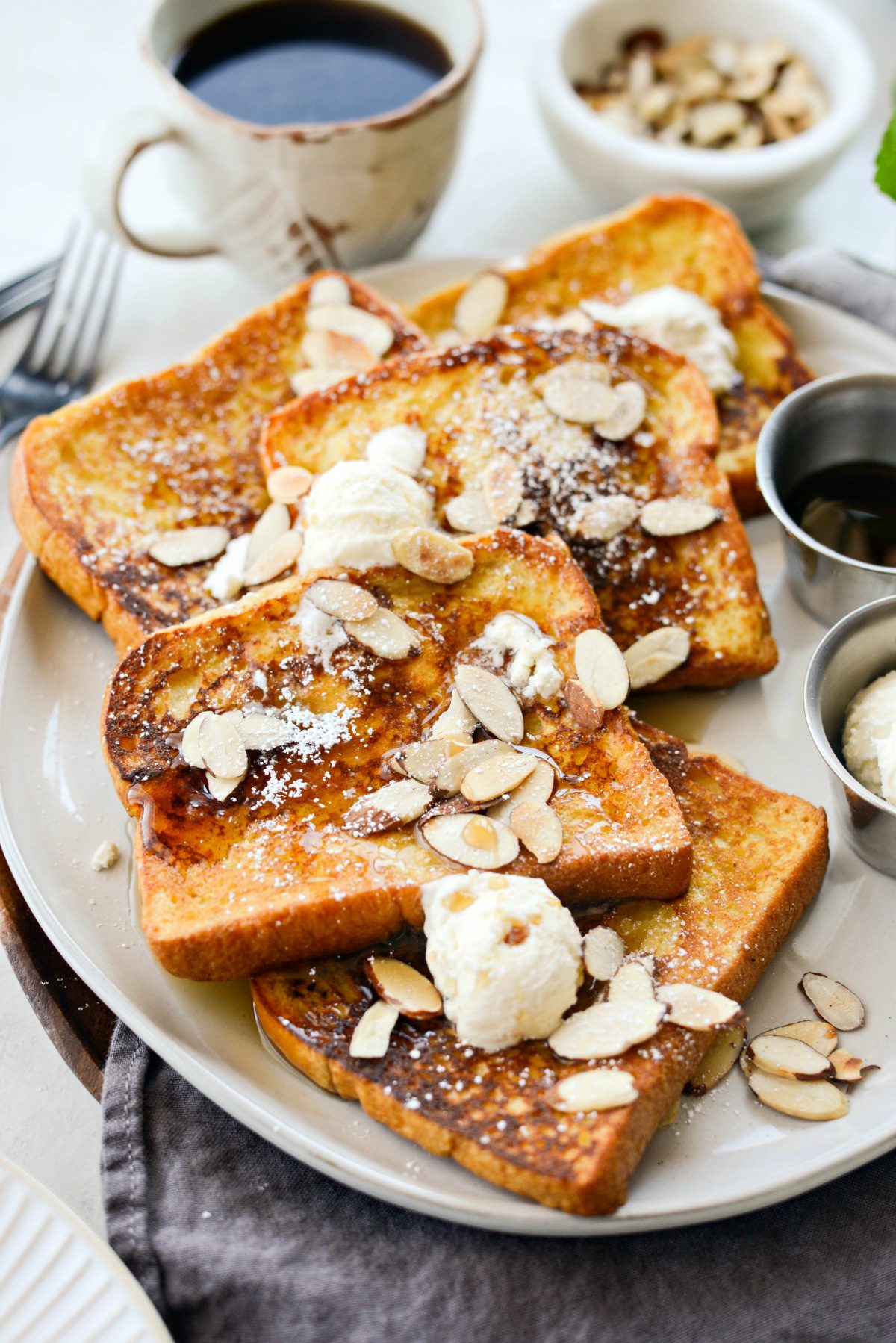 Because helllooo?! extra crunch in the form of almonds is never a bad thing.
Finally, devour.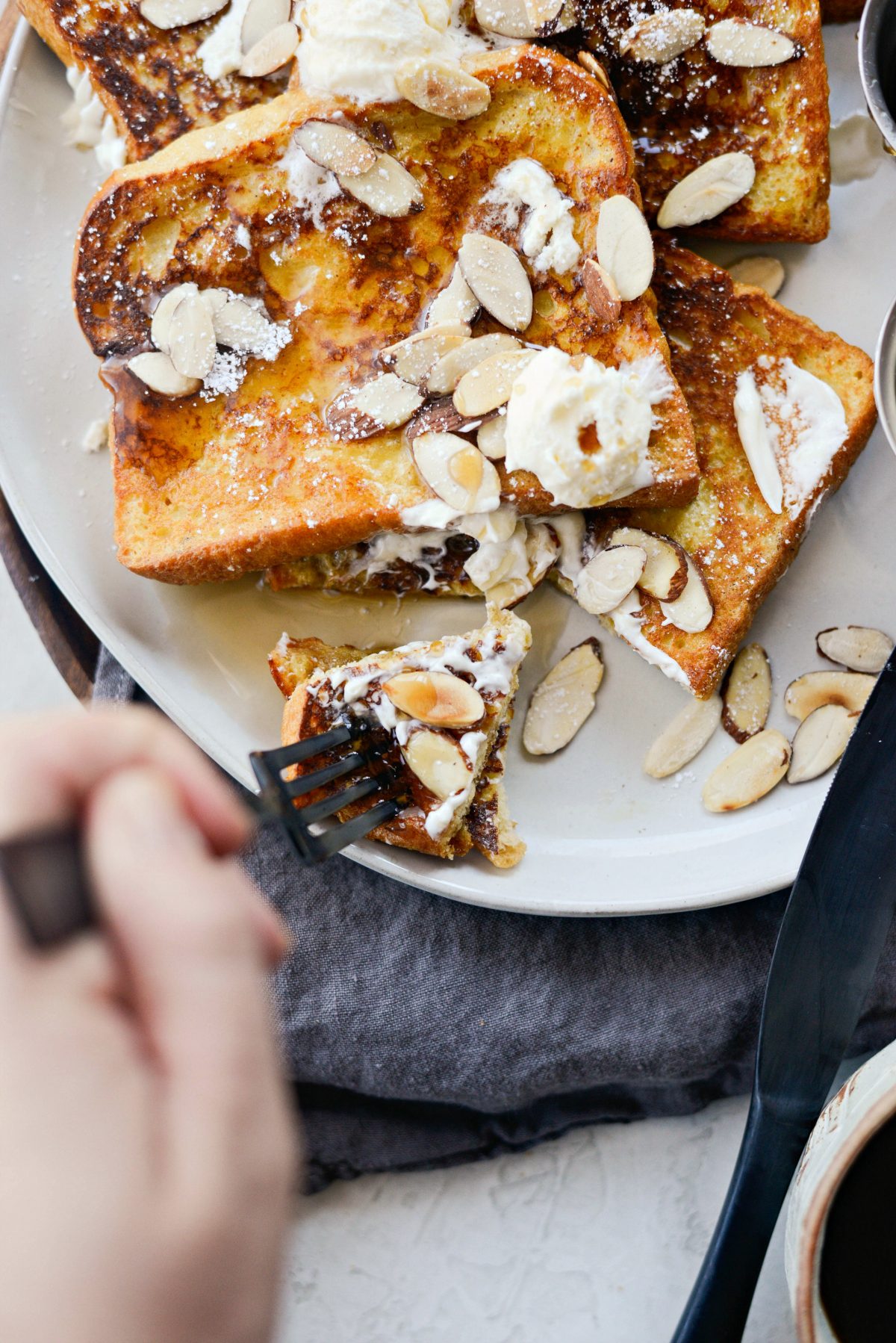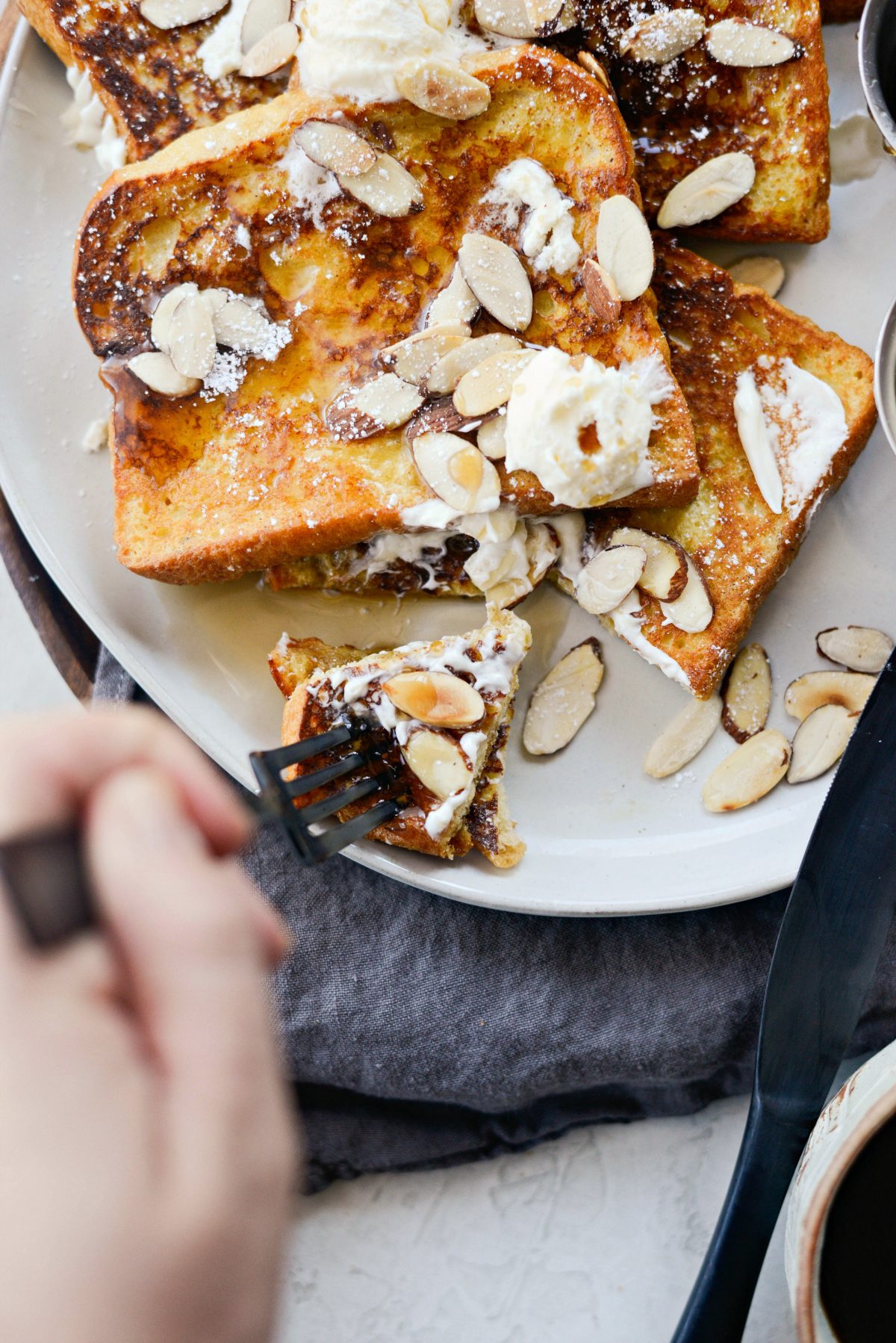 Enjoy! And if you give this Vanilla Cardamom French Toast recipe a try, let me know! Snap a photo and tag me on twitter or instagram!
My cookbook Simply Scratch : 120 Wholesome Homemade Recipes Made Easy is now available! CLICK HERE for details and THANK YOU in advance!
[this post contains affiliate links.]
This post may contain affiliate links.
Buy the Cookbook: Simply Scratch : 120 Wholesome Homemade Recipes Made Easy Now available on Amazon »
THANK YOU in advance for your support!