Rice pilaf is a simple delicious pasta and rice side dish that extremely easy to make! I use orzo pasta and toast it in butter before mixing in rice and cooking both in broth until tender. Delicious served with chicken or fish!
Since I was a kid I didn't trust the name rice pilaf . Keep in mind, at this point I never actually tasted it, it only sounded like something I wouldn't like. So I avoided because with a name like pilaf, it seemed like the rational thing to do. Was I judgmental kid or what?
Fast forward several years, to the time I found out that pasta toasts in copious amounts of butter. Need I say more? After hearing that, I was sold. If only they tell me this when I was a kid?
Traditionally, thin vermicelli noodles are broken into small inch pieces – which you totally can do! However, I like using orzo. The shape compliments the rice and I don't have to go around picking up noodle shrapnel.
To Make This Simple Rice Pilaf You Will Need:
unsalted butter
orzo
long grain rice
chicken broth
water
kosher salt
green onions (for serving)
In a 2 quart sauce pan, melt 4 tablespoons unsalted butter over medium heat until it melts and gets hot and bubbly.
Add in 1 cup orzo pasta.
Stir to coat in the butter.
The butter will froth and bubble up, but keep toasting the pasta until it's golden brown – stirring often to avoid burning.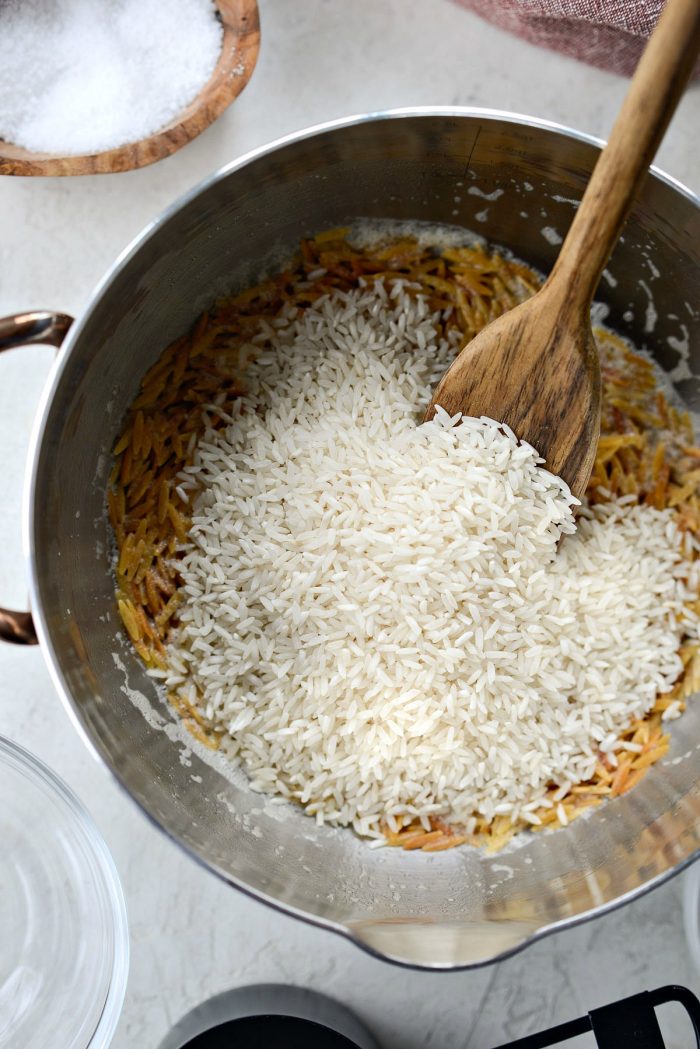 A fun way to add flavor is to (after the pasta toasts) add in a minced clove of garlic and cook for a 30 seconds or so before adding the rice.
Otherwise, when the orzo is golden, add in 1 cup long grain rice.
Stir to combine.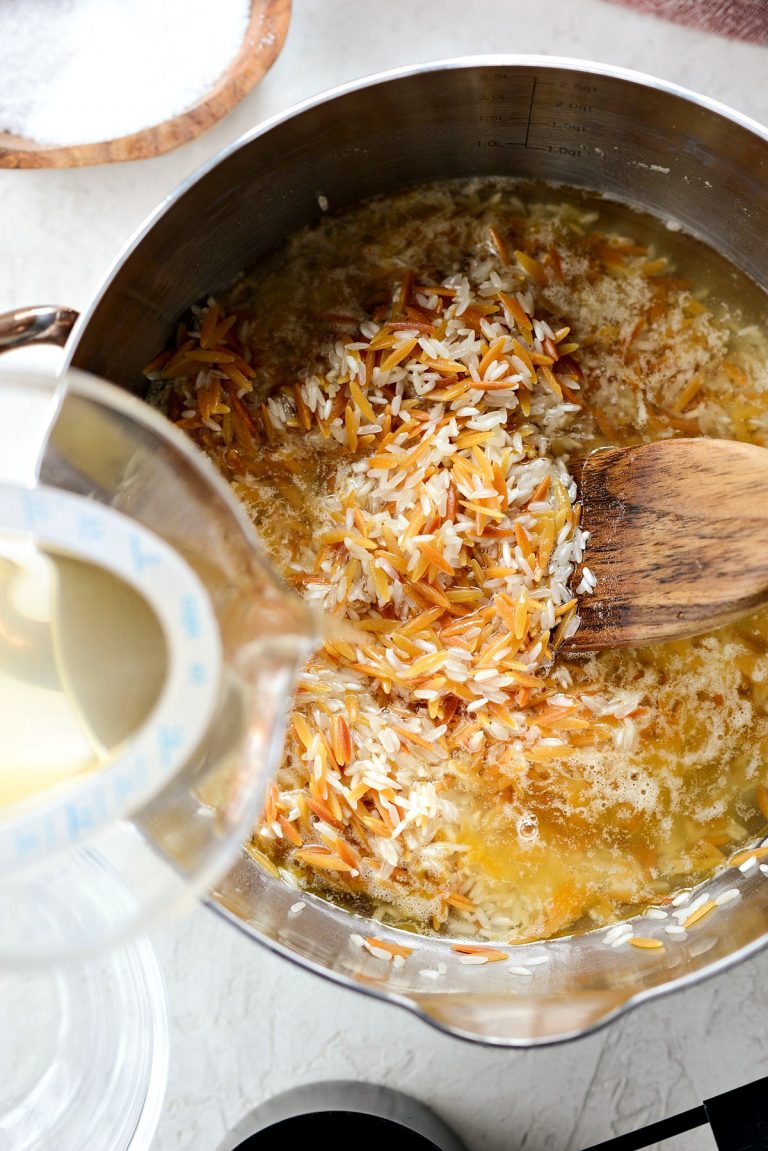 Pour in 1-3/4 cup low-sodium chicken broth and 3/4 cup water.
Stir, cover and bring to boil. Then reduce heat to low and simmer for 20 minutes.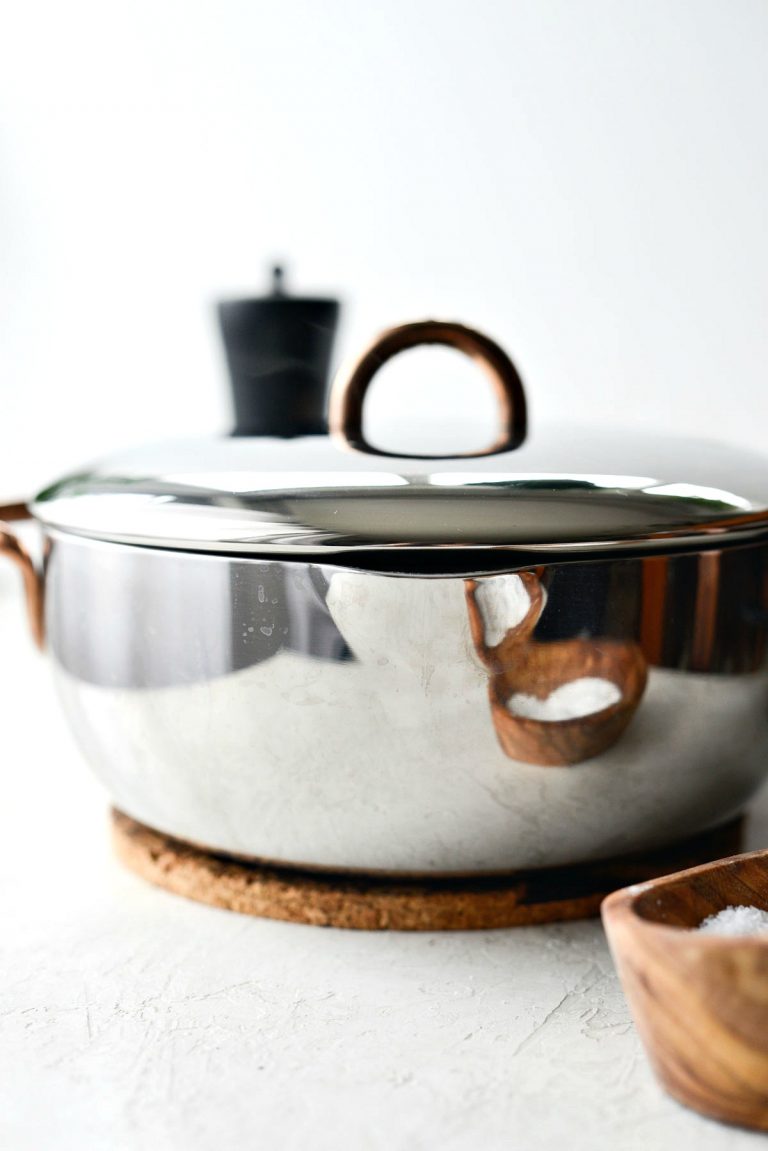 After the 20 minutes are up, remove the pan from the heat and let it sit for 10 additional minutes.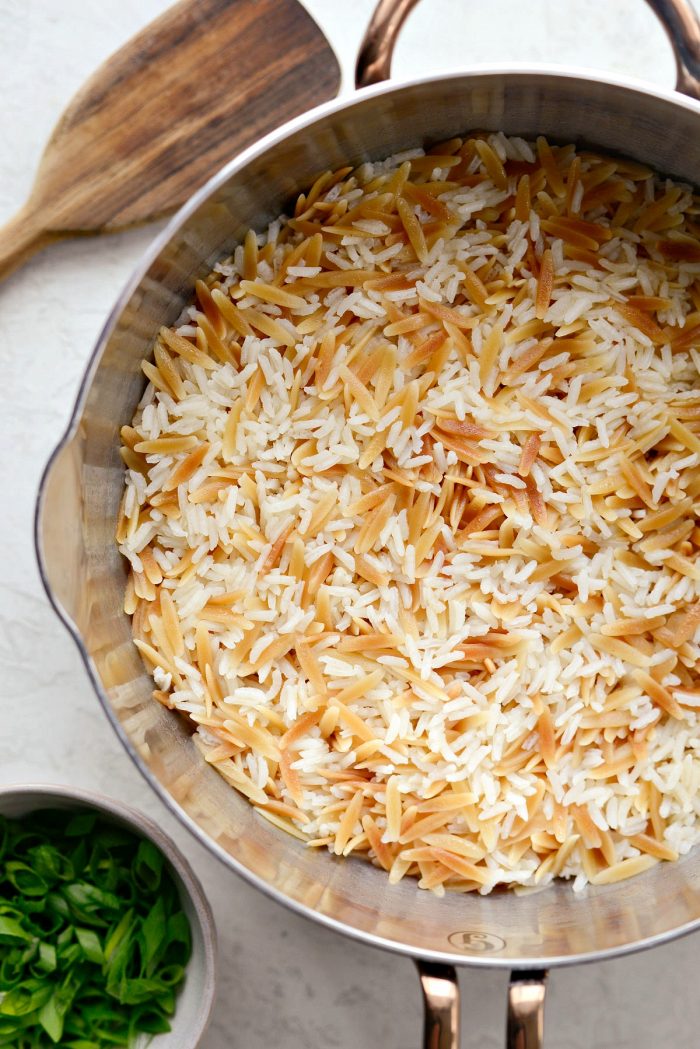 The moment when you pull the lid is a glorious one!
Fluff with a fork or spatula, taste and season with kosher salt.
I like to garnish my rice pilaf with sliced green onions for a pop of green and some fresh onion flavor.
This rice pilaf is a simple, humble side to serve with chicken or seafood.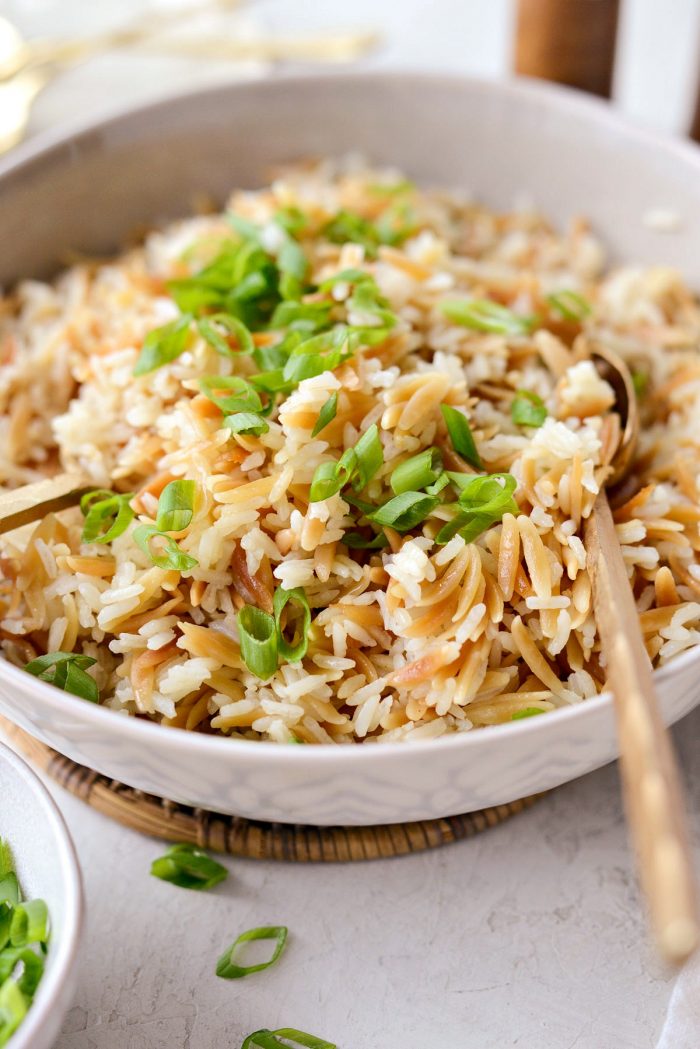 Enjoy! And if you give this Rice Pilaf recipe a try, let me know! Snap a photo and tag me on twitter or instagram!
This post may contain affiliate links.
Buy the Cookbook: Simply Scratch : 120 Wholesome Homemade Recipes Made Easy Now available on Amazon »
THANK YOU in advance for your support!