These Oatmeal Chocolate Chip Toffee Cookies have it all! A chewy brown sugar oatmeal cookie with crisp toffee bits and melty sweet chocolatey! It's a good thing this recipe makes 3 to 4 dozen cookies because they will go fast! Perfect for a rainy day baking session or for feeding a crowd.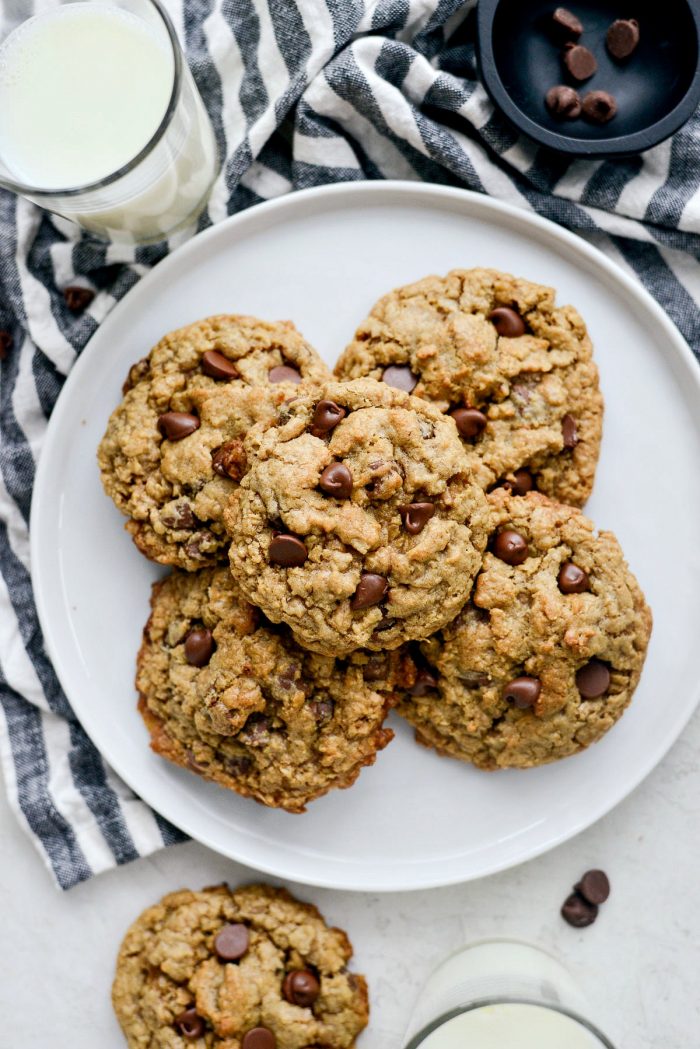 Meet my husbands favorite cookie. These are the "hey, take these up north with you" cookies. They're also my "Oh my gosh! I just forgot to get the only two things you asked me to pick up from the grocery store. Peace offering?" cookies. I know that if I present these cookies to him, all will be well.
Many years ago, a nurse I worked with Michelle brought in these cookies to work to pass out. I of course accepted (who passes up free cookies?) and took a bite… and died right there in my scrubs at my desk. They are really REALLLLY good cookies. They are soft and chewy, with crispy candy-like edges!
Now I know some of you who aren't huge fan of coconut may turn your nose up at these. So did my husband until I held him down and shoved one in his mouth. Oh would you look at that?! He actually likes loves them and now he claims they're his favorite cookies. Crazy. I don't think there is an over whelming coco-nutty flavor, and neither does Pat.
Promise.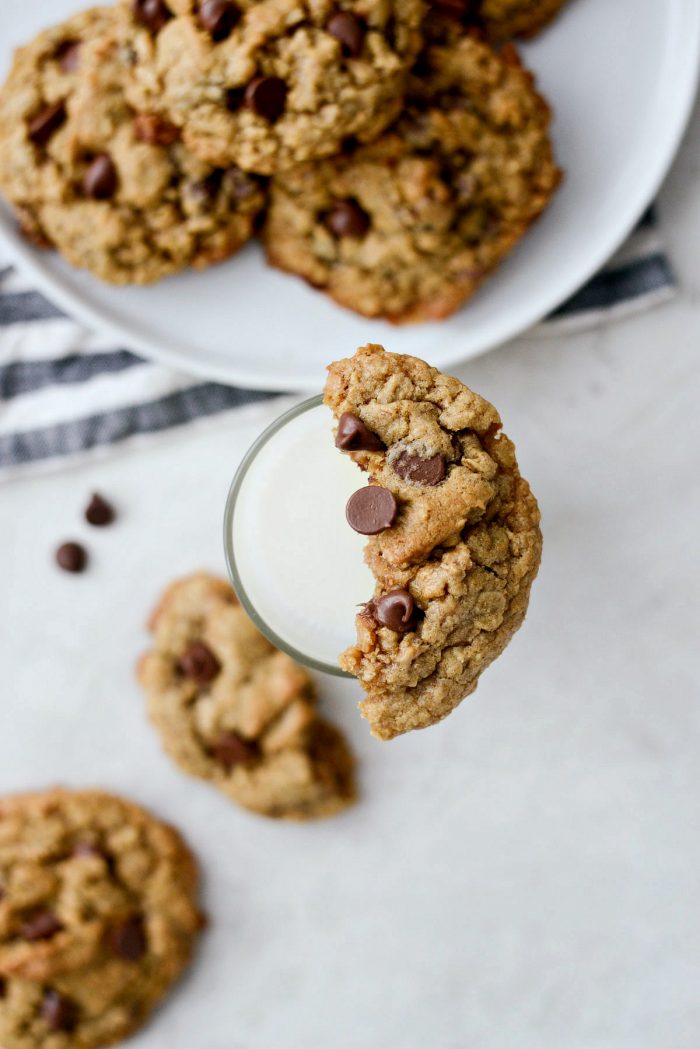 These oatmeal chocolate chip toffee cookies have so much going on in them you won't know which ingredient is your favorite. Will it be the chocolate? The toffee bits? Oatmeal? Or will it be the love-to-hate ingredient coconut?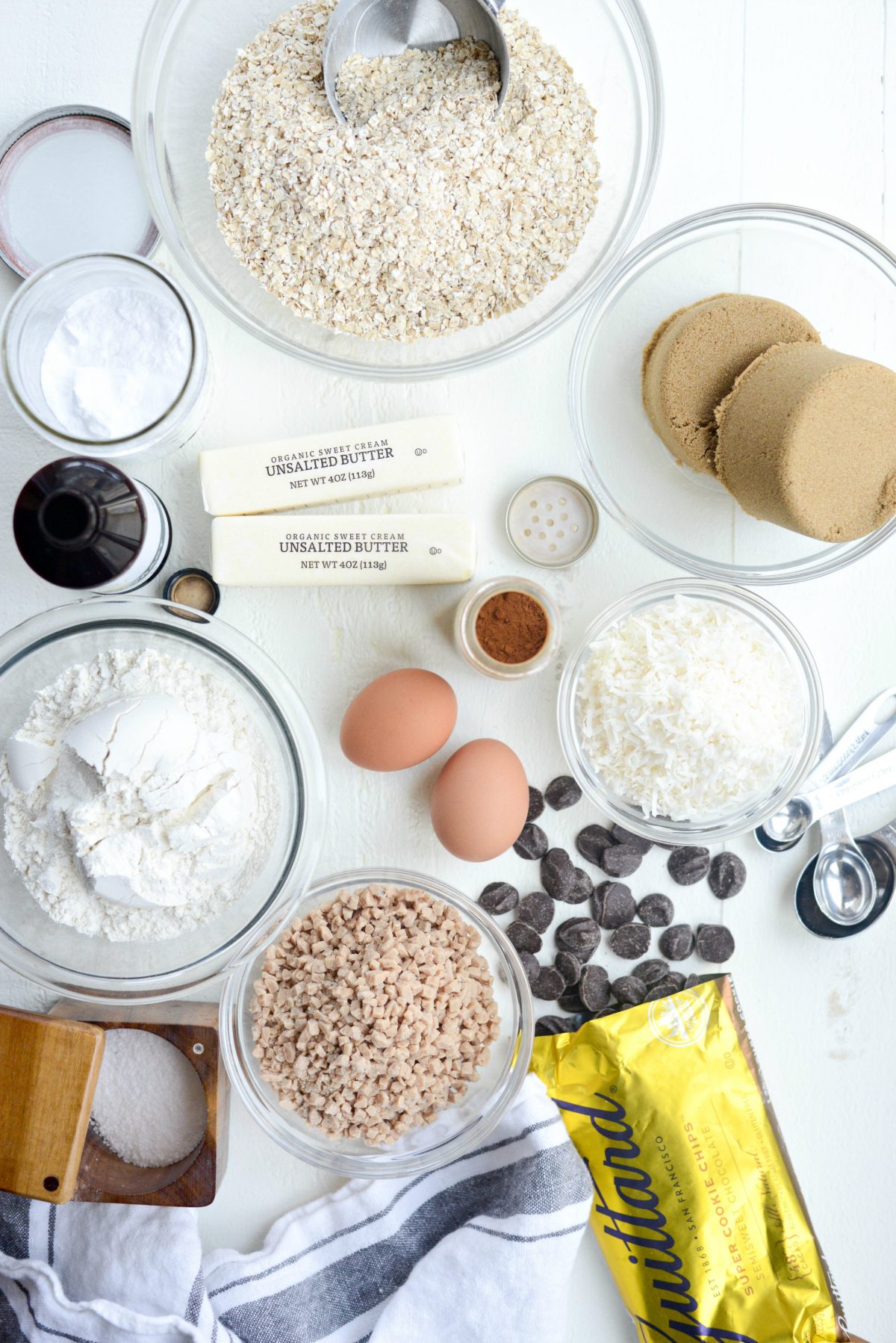 To Make These Oatmeal Chocolate Chip Toffee Cookies You Will Need:
unbleached all-purpose flour
baking soda
cinnamon
salt
softened unsalted butter
dark brown sugar
vanilla extract
large eggs
chocolate chips
toffee bits-o-brickle
quick cooking oats
coconut flakes.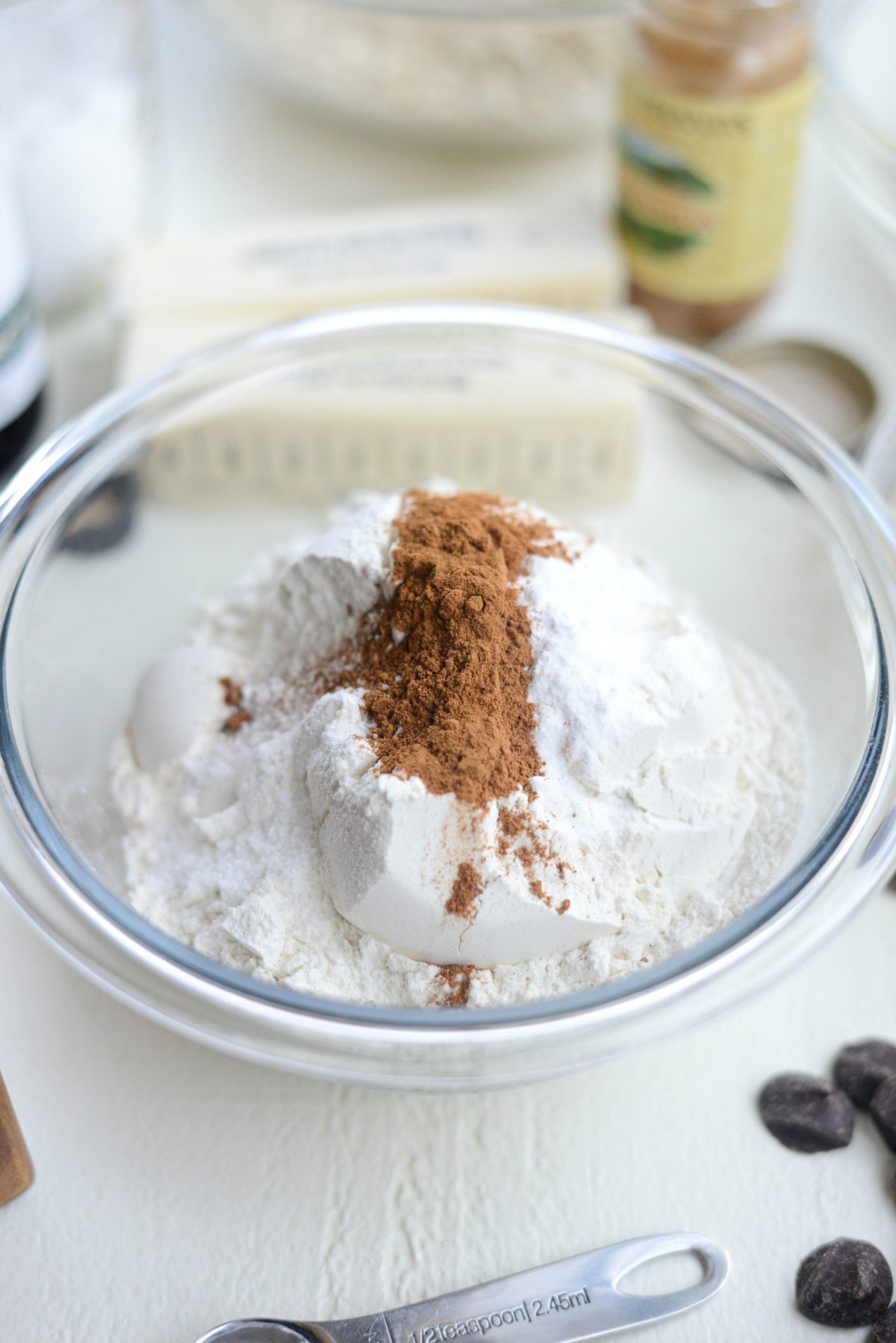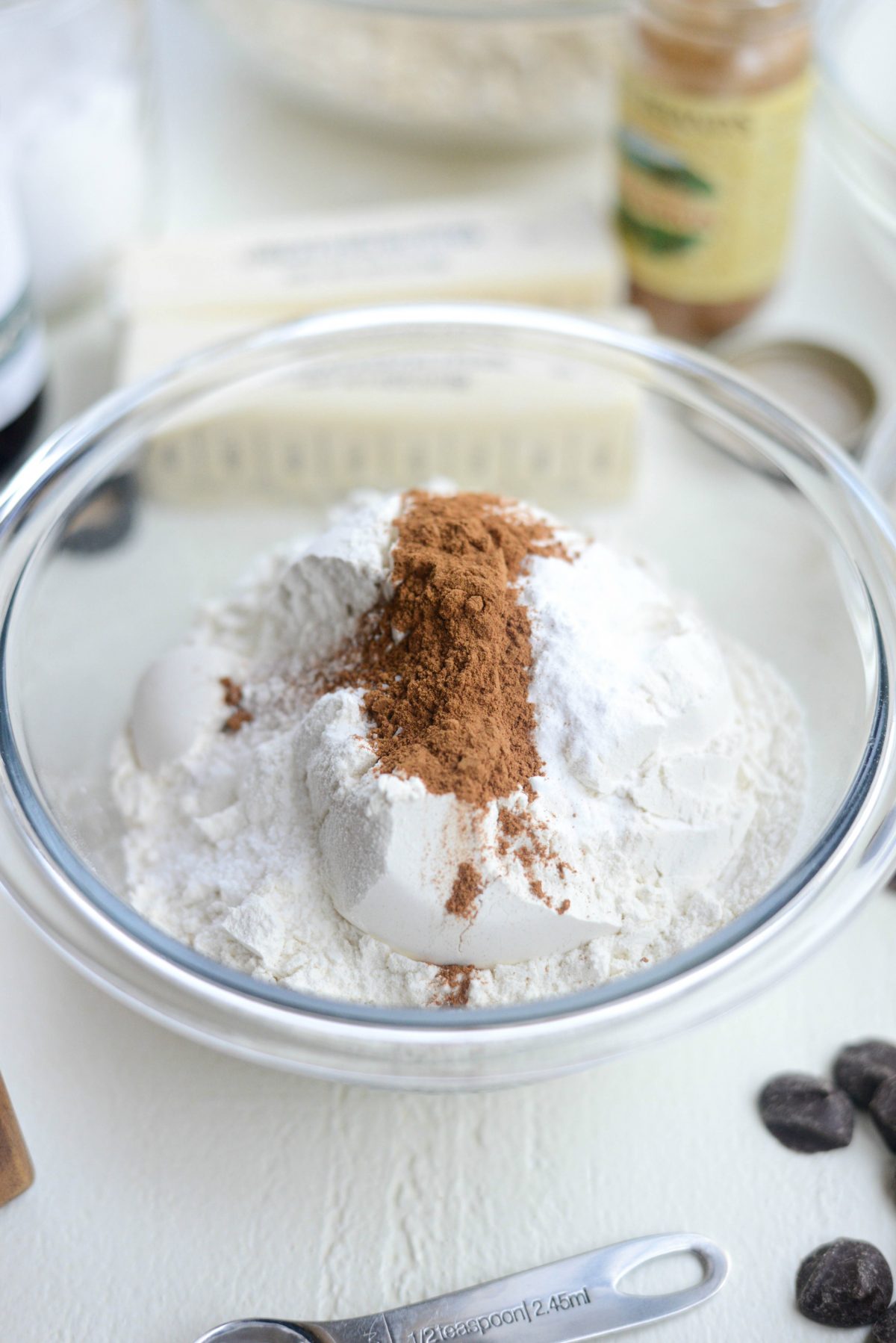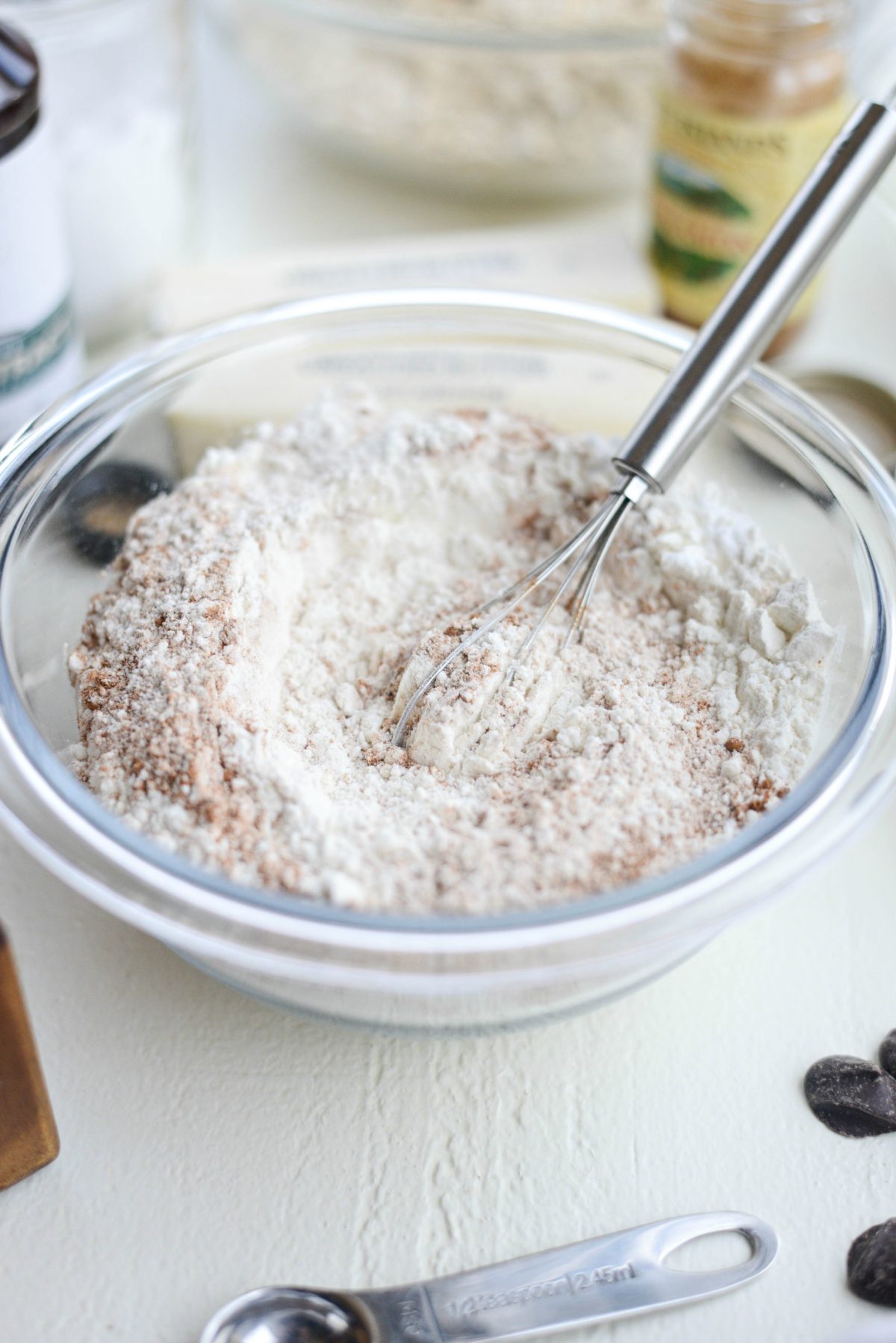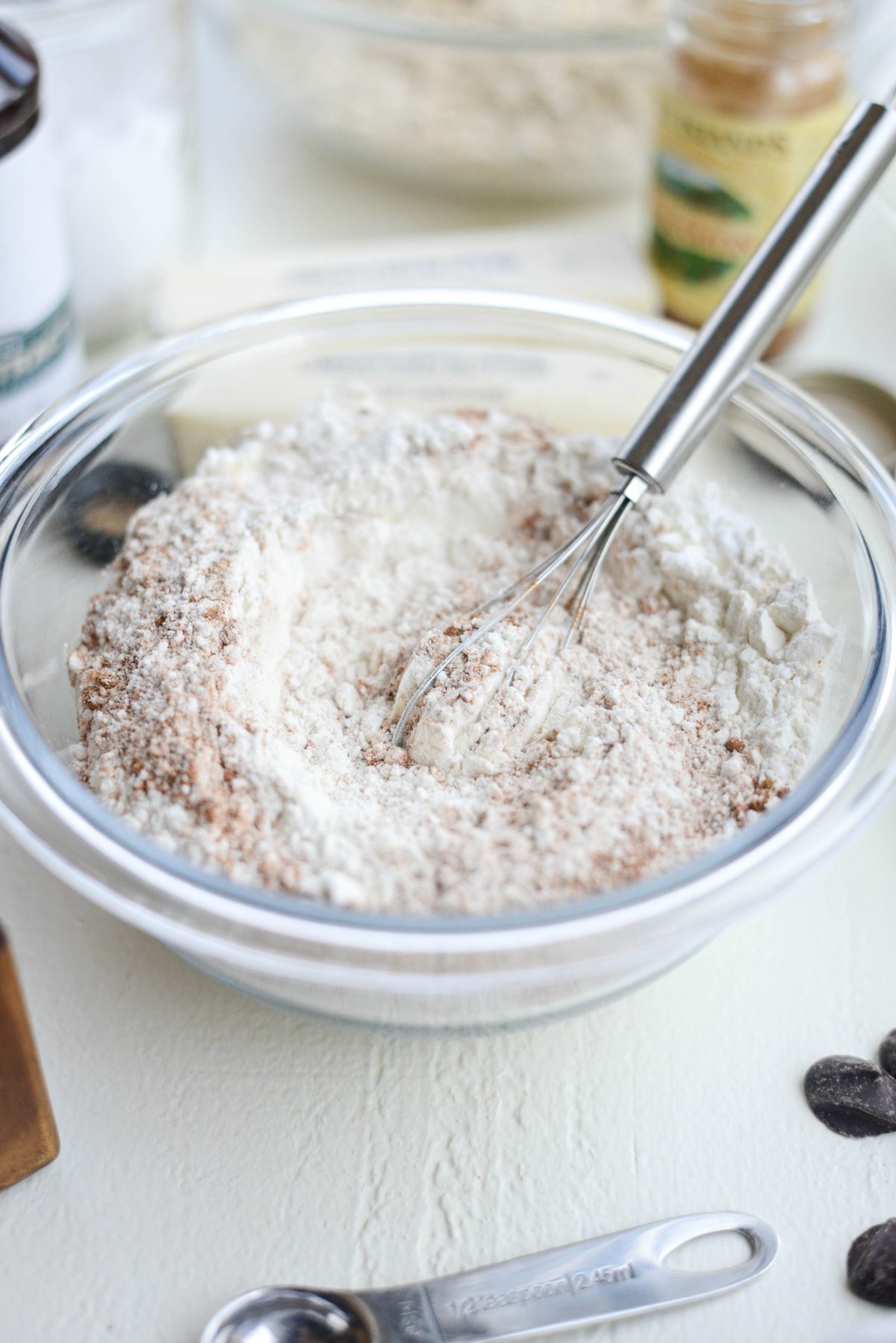 To start, preheat your oven to 375° and line two rimmed baking pans with either parchment paper or silicon baking mats.
Then in a small bowl, whisk together 1-3/4 cup of flour, 1 teaspoon each ground cinnamon and baking soda and 1/2 teaspoon kosher salt. Once combined, set this off to the side.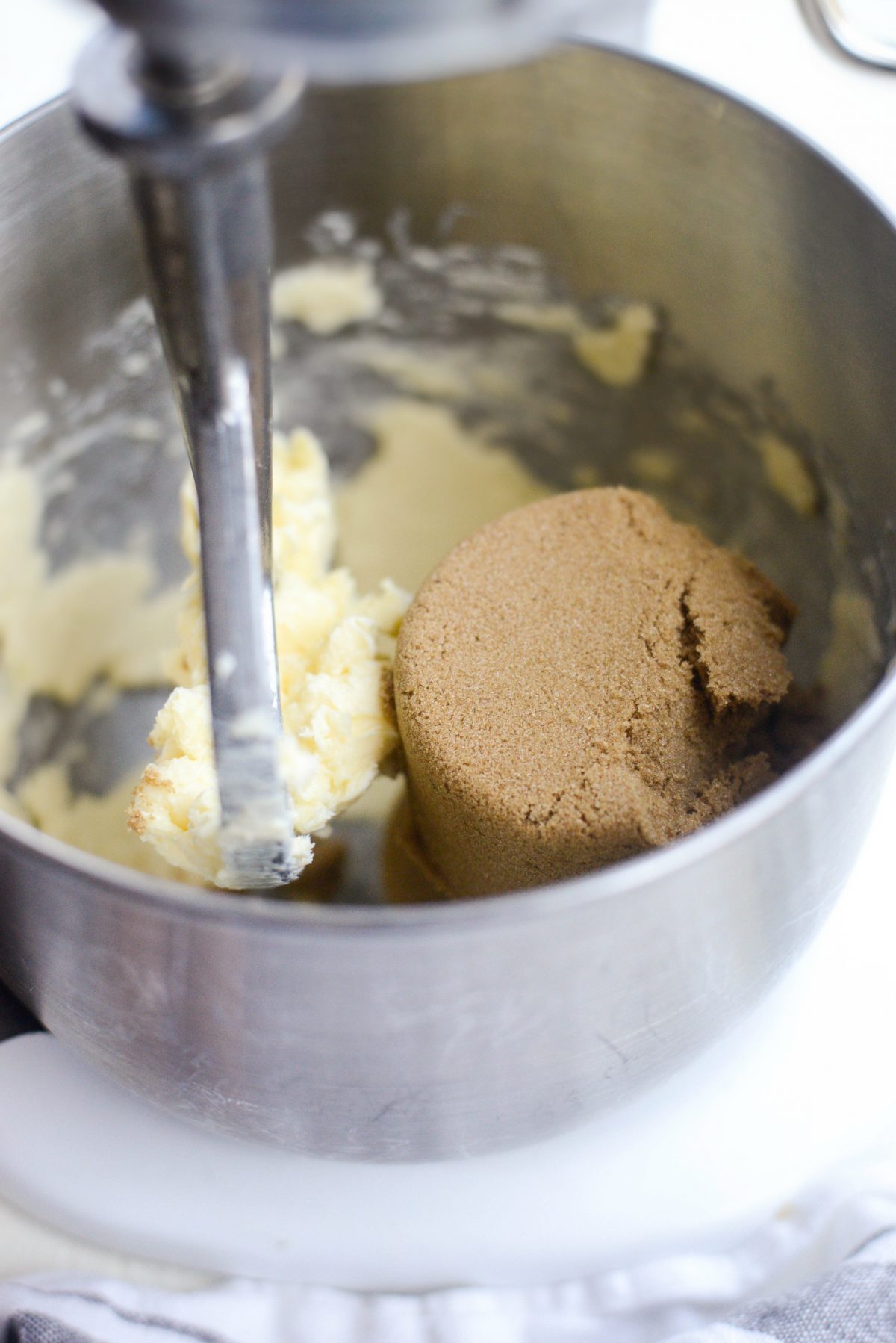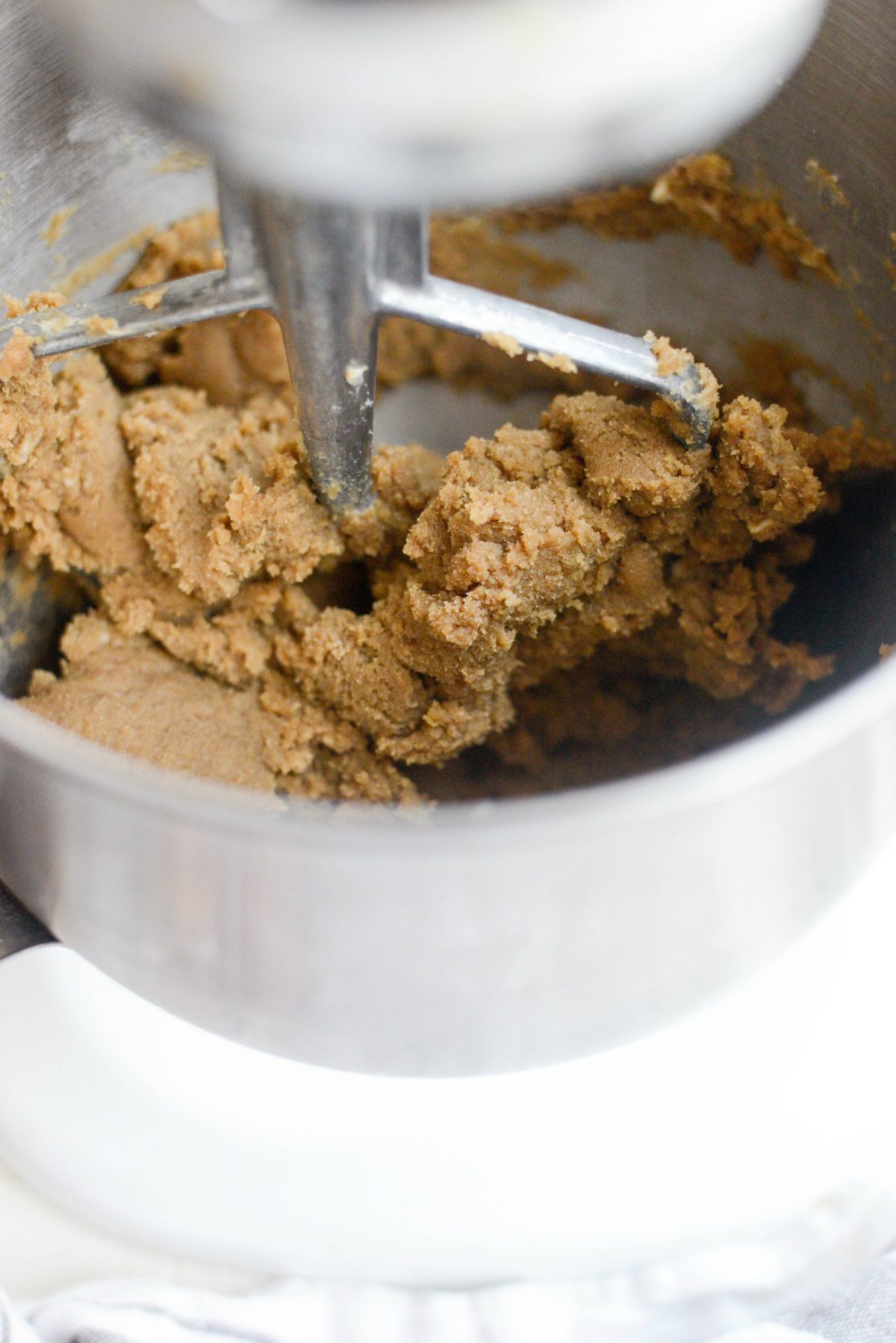 Meanwhile in the bowl of your stand mixer, fitted with the paddle attachment, throw in two sticks of room temperature unsalted butter. Mix on low until creamy (30 seconds or so) then add in the 2 cups of dark brown sugar. Continue to mix until incorporated and the butter/sugar mixture is light and creamy, about 2 minutes.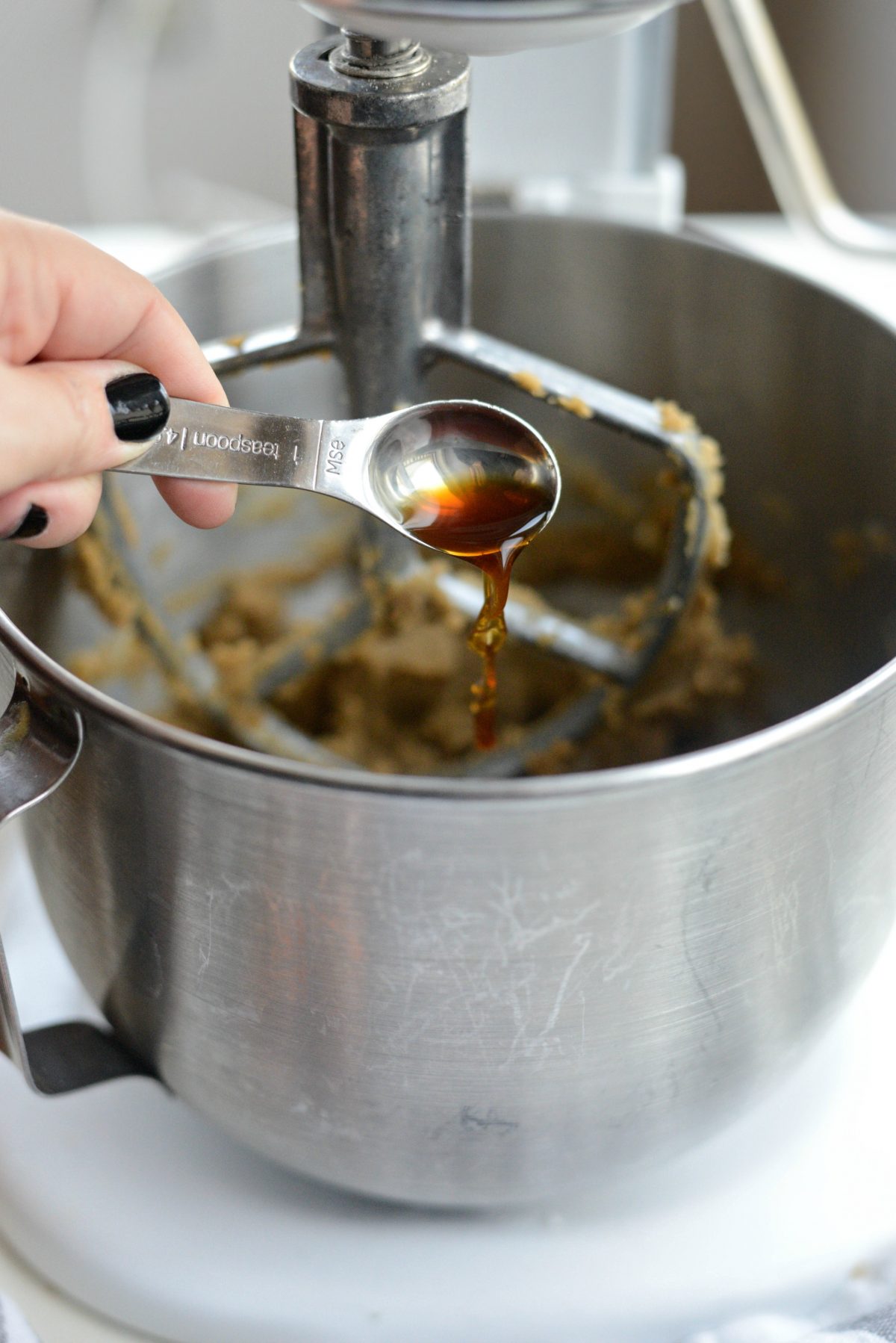 Measure and pour in 2 teaspoons of vanilla extract.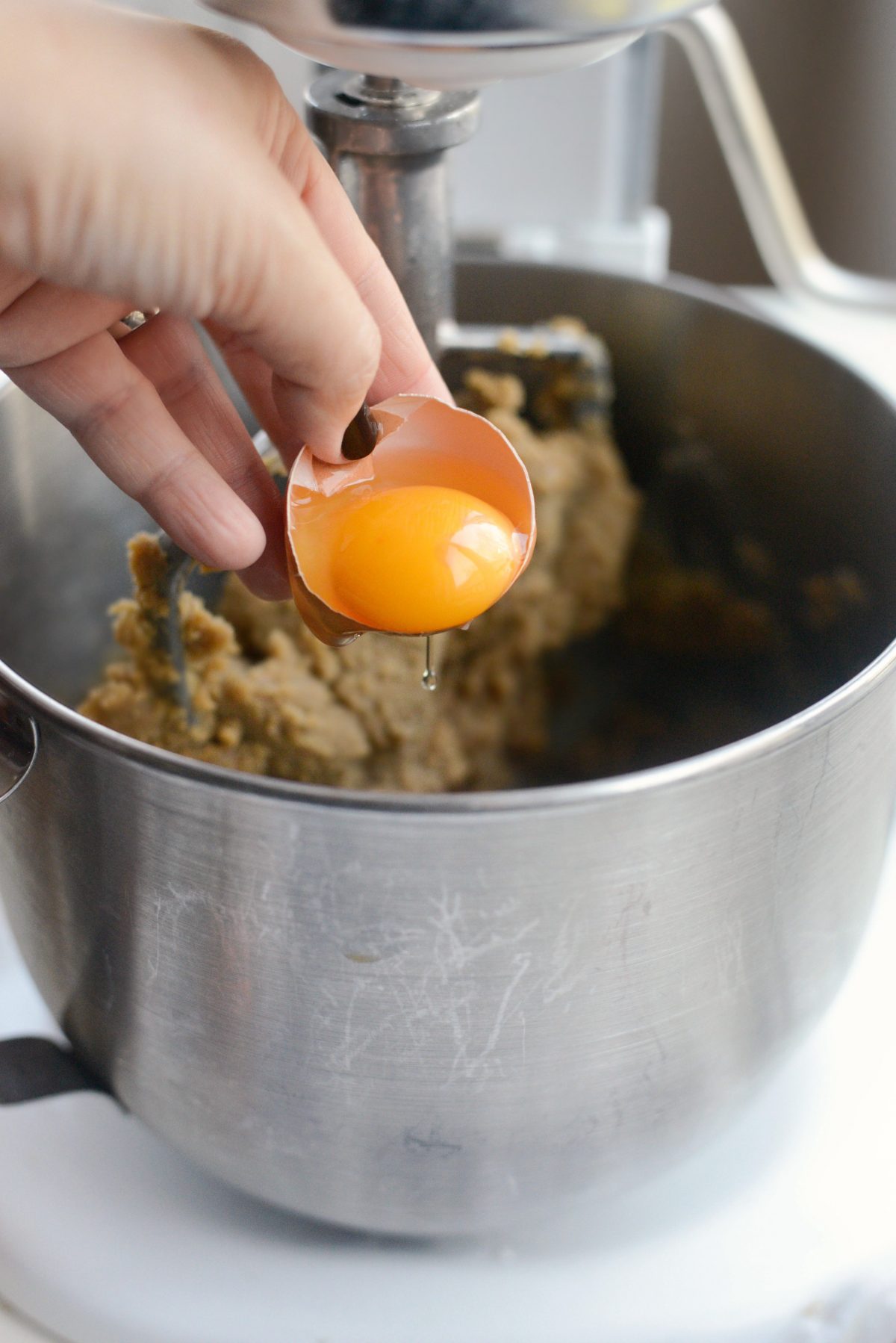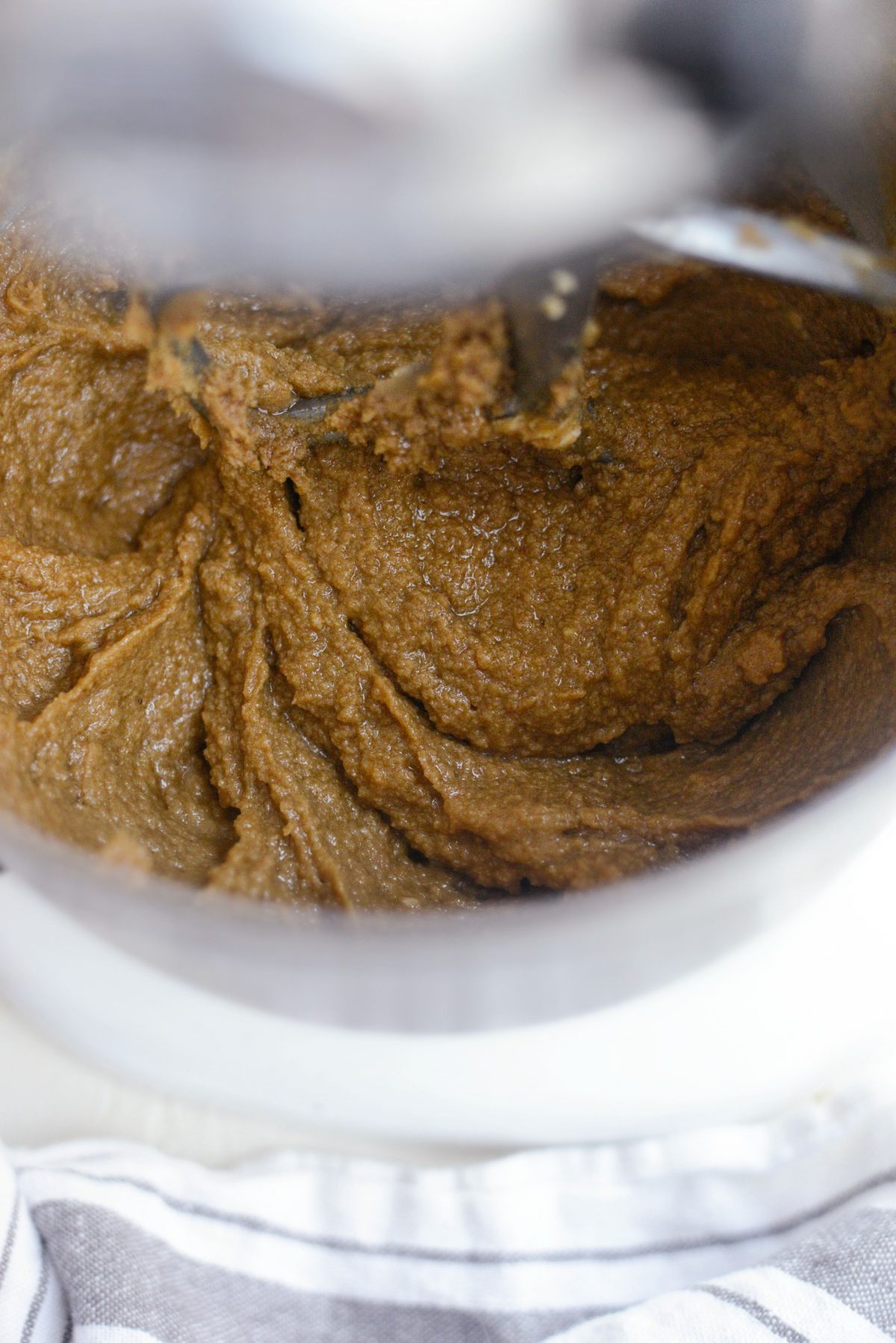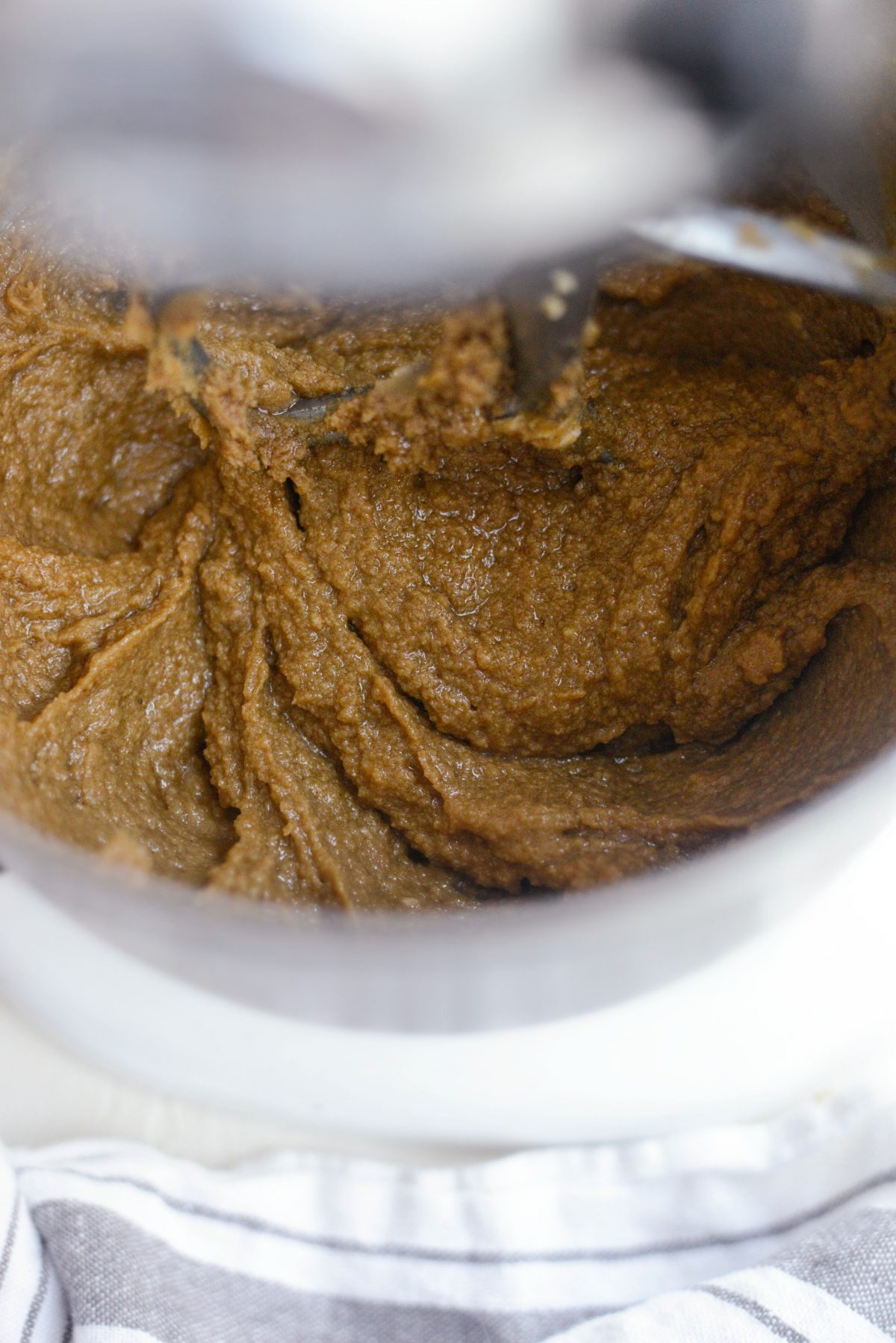 Crack and add one egg in at a time, mixing well after each one.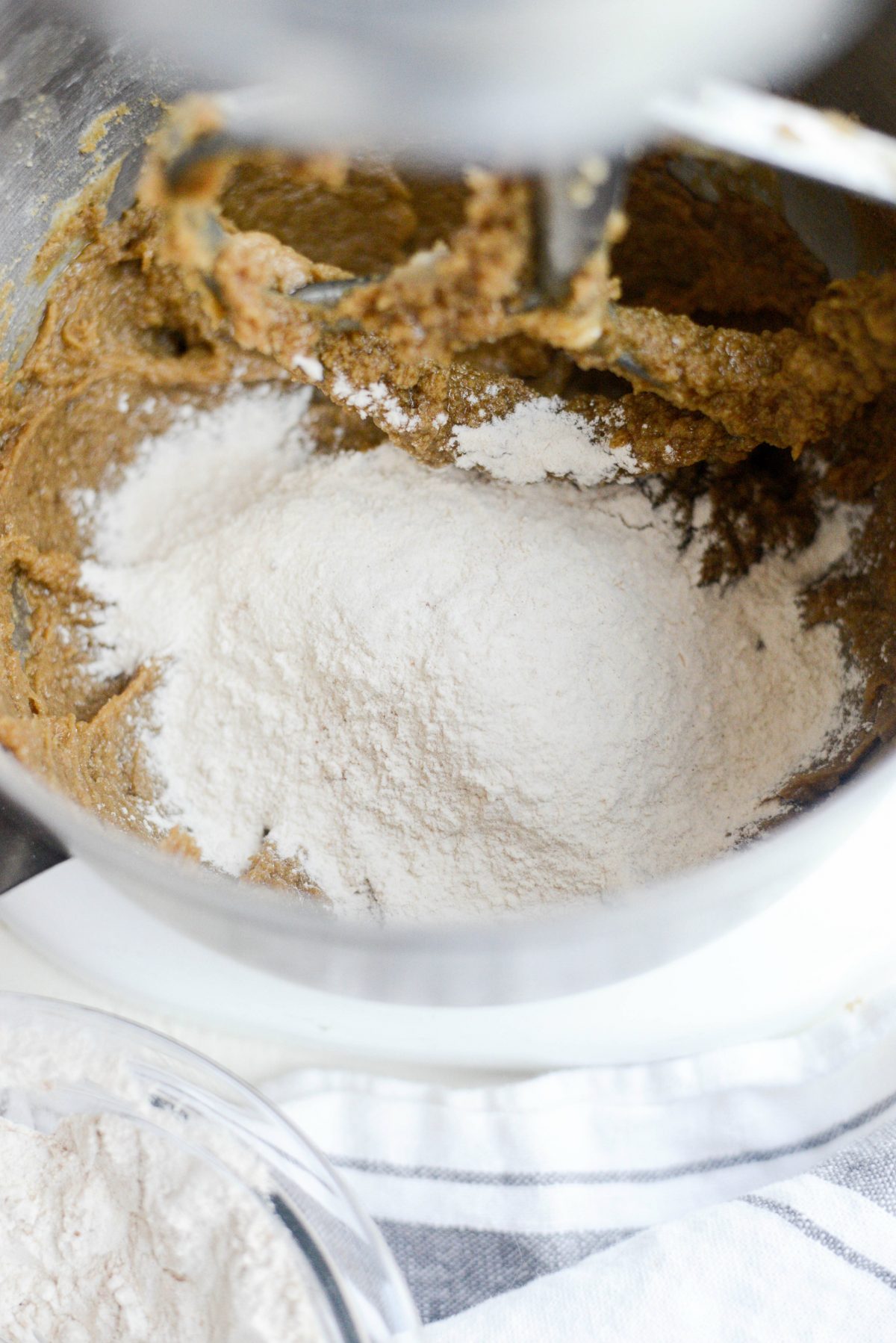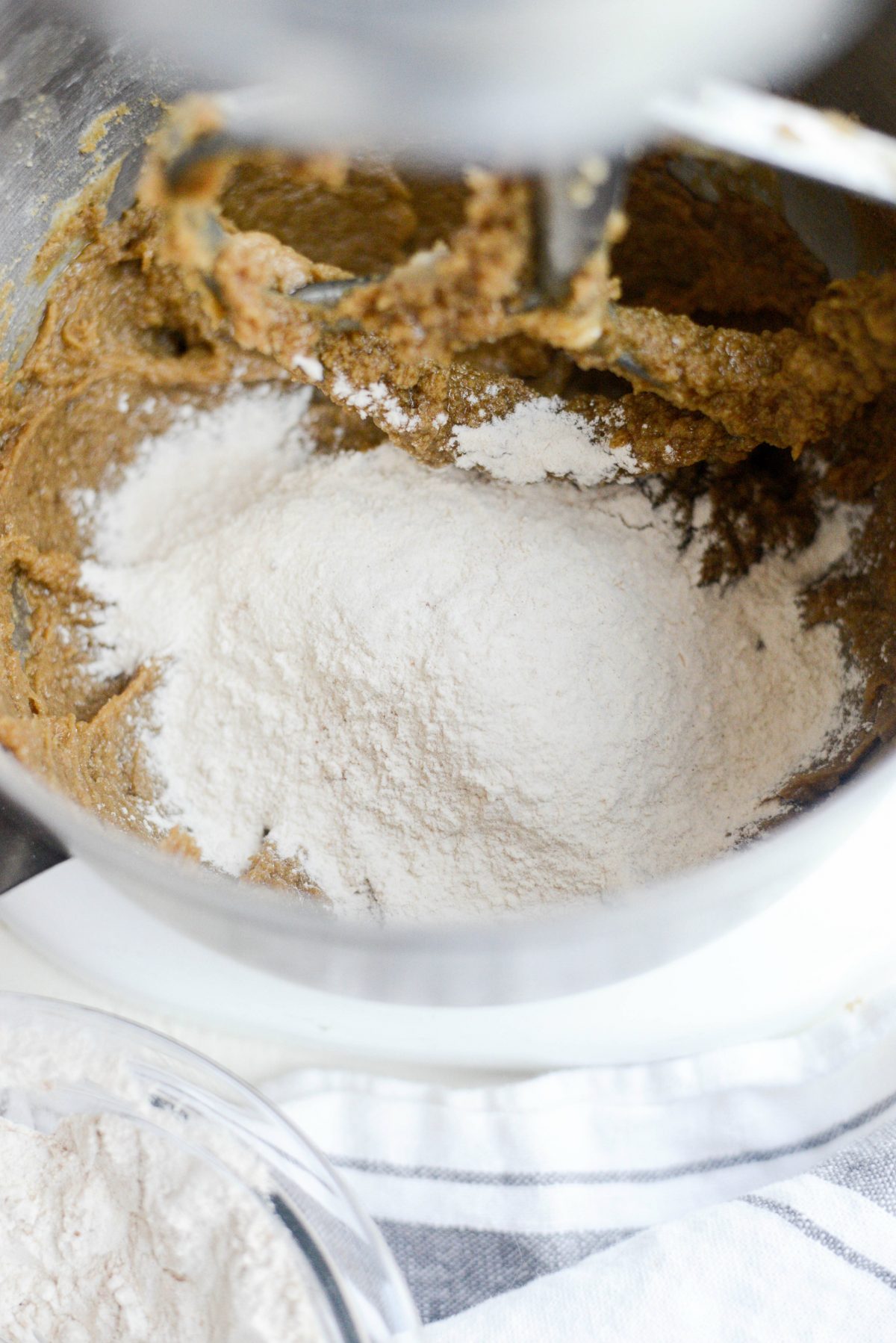 Gradually add in the flour mixture and mix on low speed until just incorporated.
Next, gradually add in the 3 cups of quick oats, scraping down the sides of the bowl as you go.
Fun Fact:
You can easily turn old fashioned oats into quick oats by pulsing (old fashioned) rolled oats in your food processor. However, 3 cups old fashioned oats DOES NOT equal 3 cups quick cooking oats. Because the oats are blitzed into smaller oats, you will need more old fashioned oats to get 3 cups quick cooking.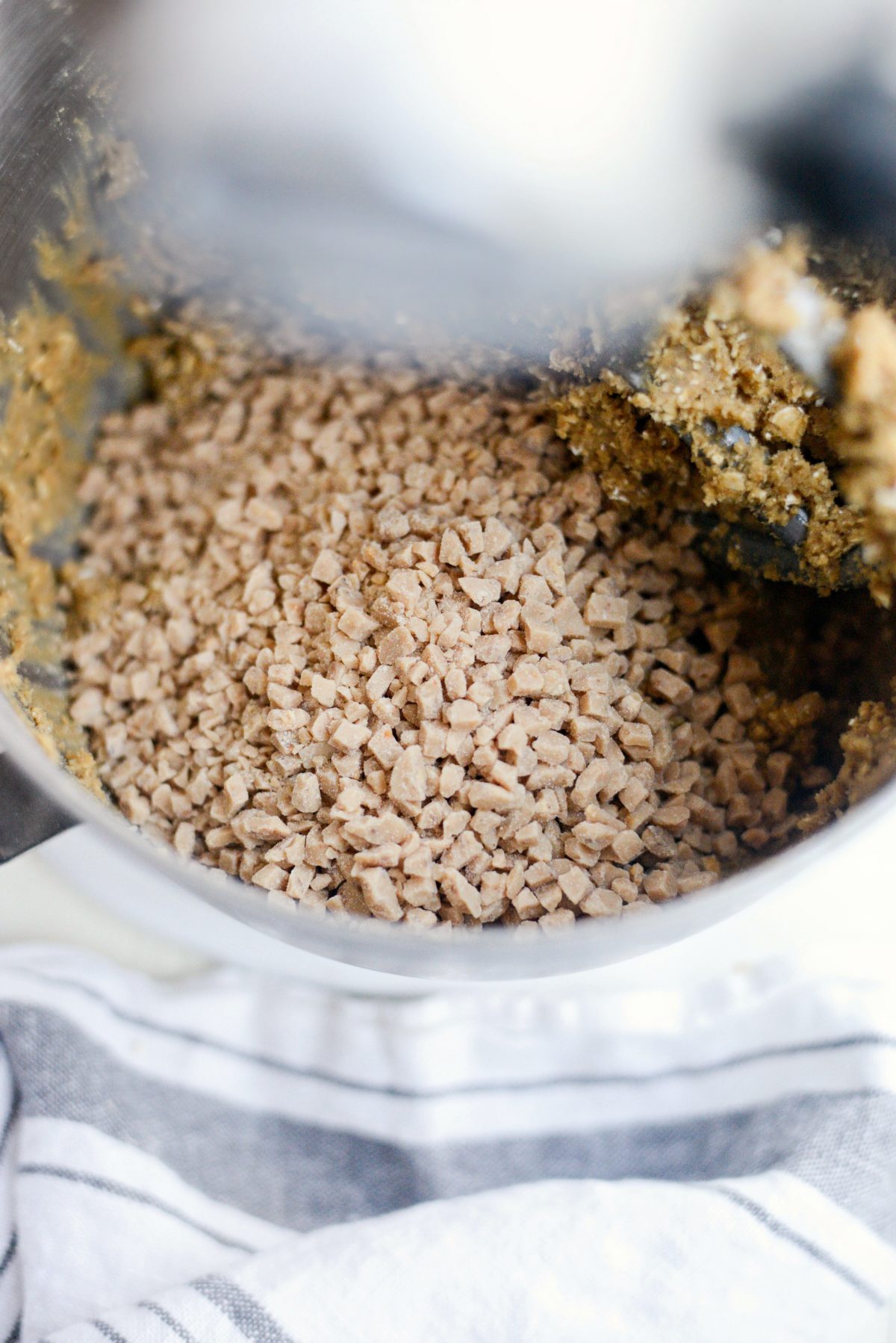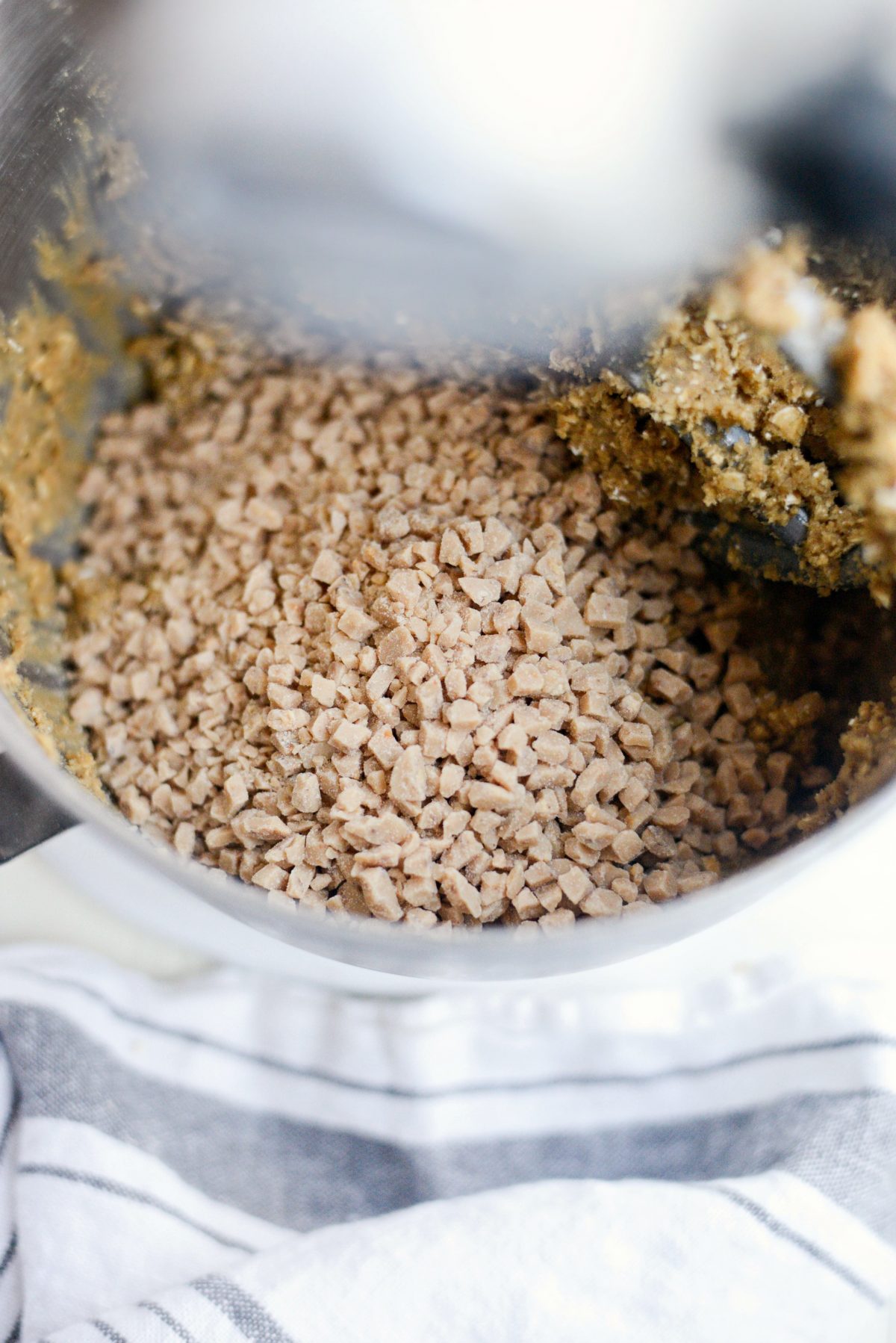 Now is the time, I highly suggest you turn to your most sturdy spatula or wooden spoon. I have broken a cheap, plastic-handled spatula on this cookie dough before. And I'm afraid that the motor on my kitchen aid can only handle so much.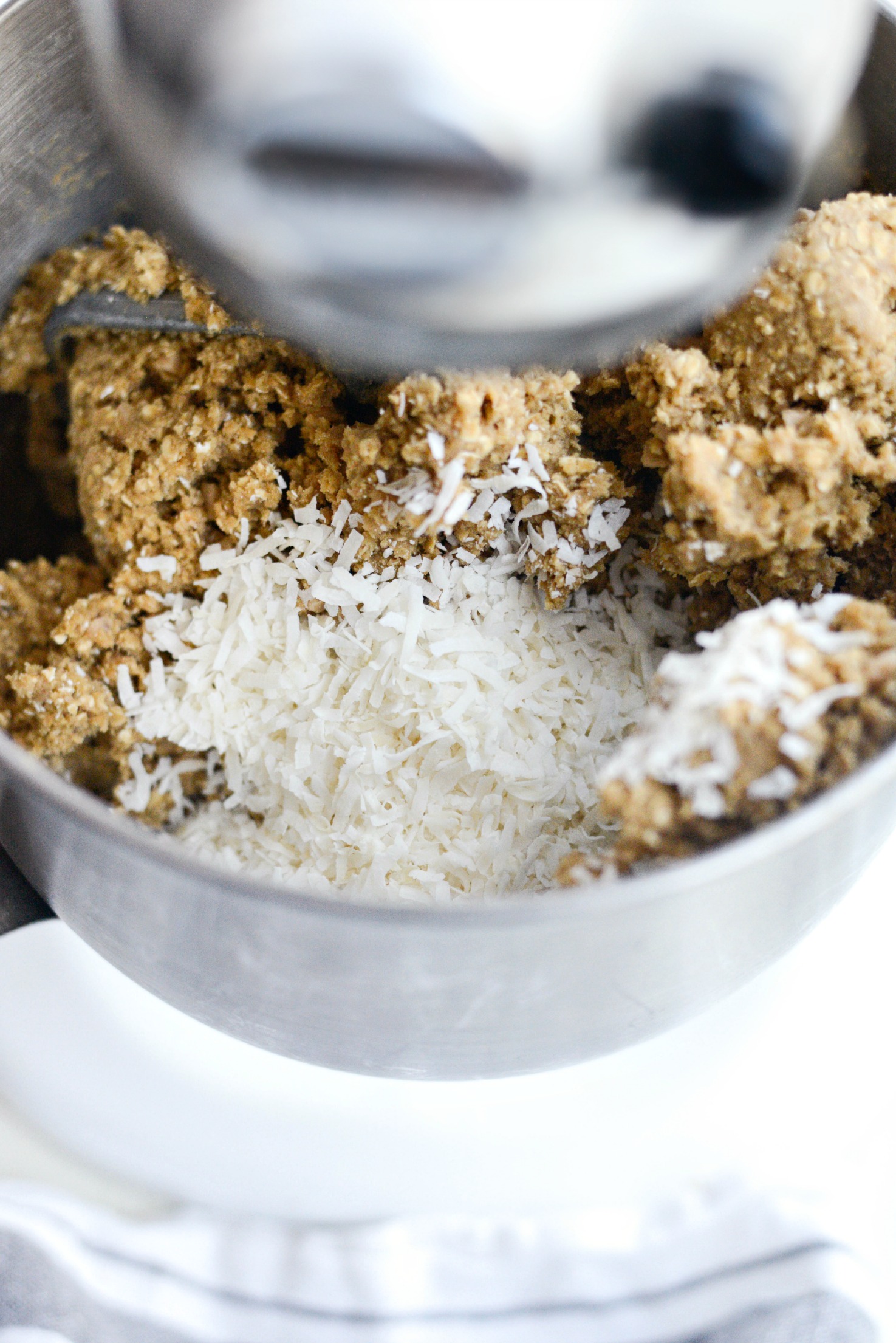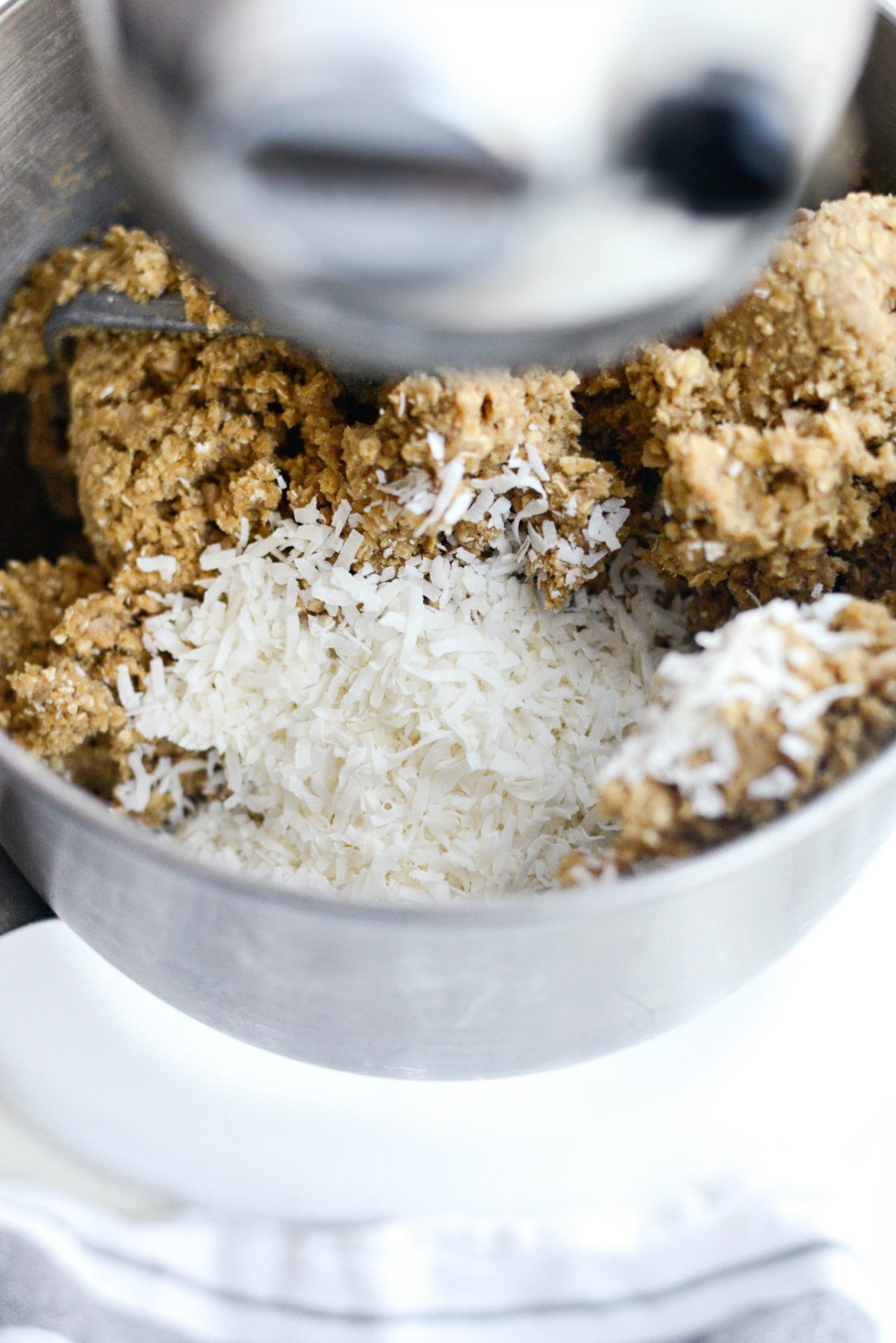 Trust me on this.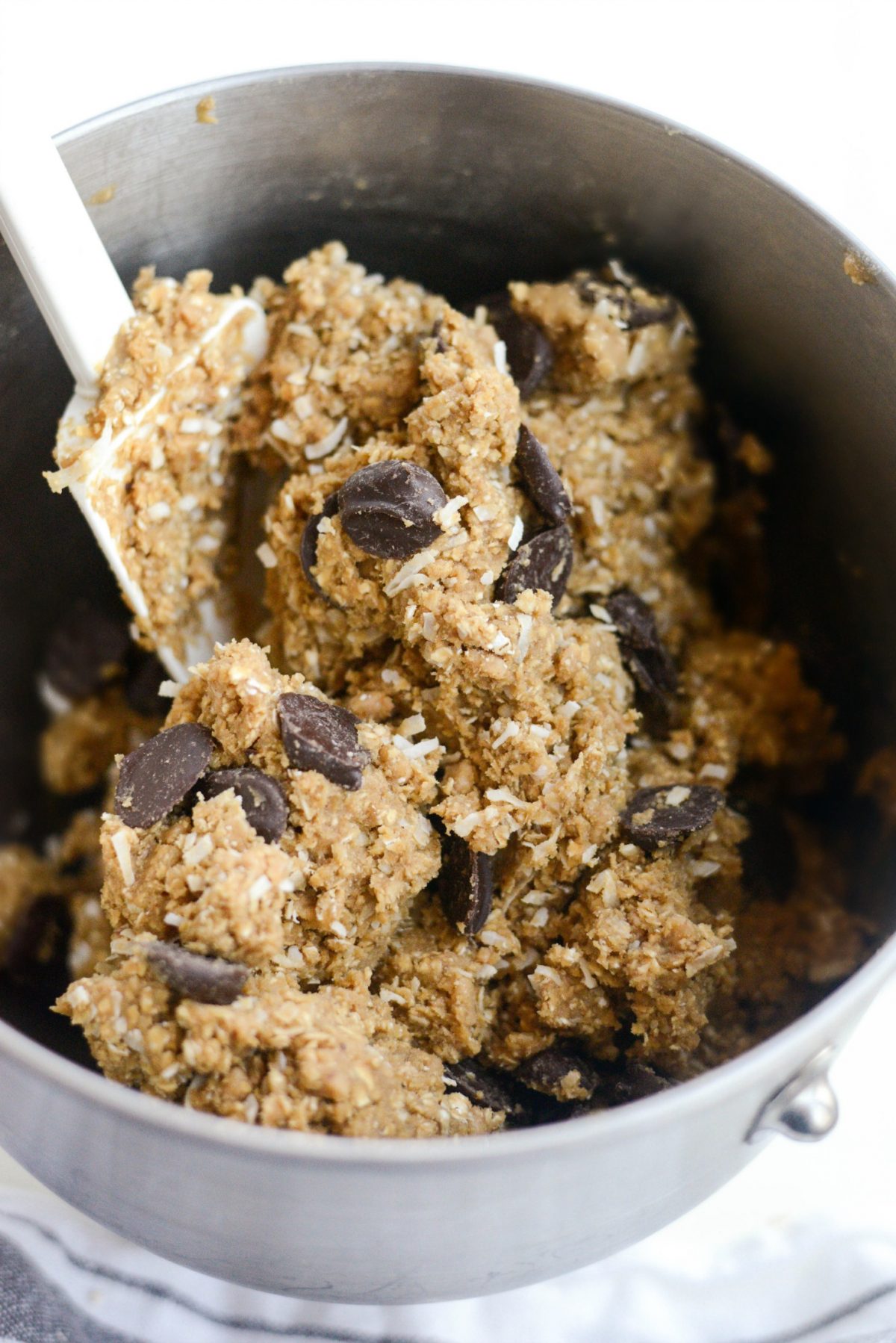 Add in the entire bag of toffee (bits o' brickle), 1 cup of sweetened coconut flakes and the bag of (semi-sweet or milk chocolate) chocolate chips.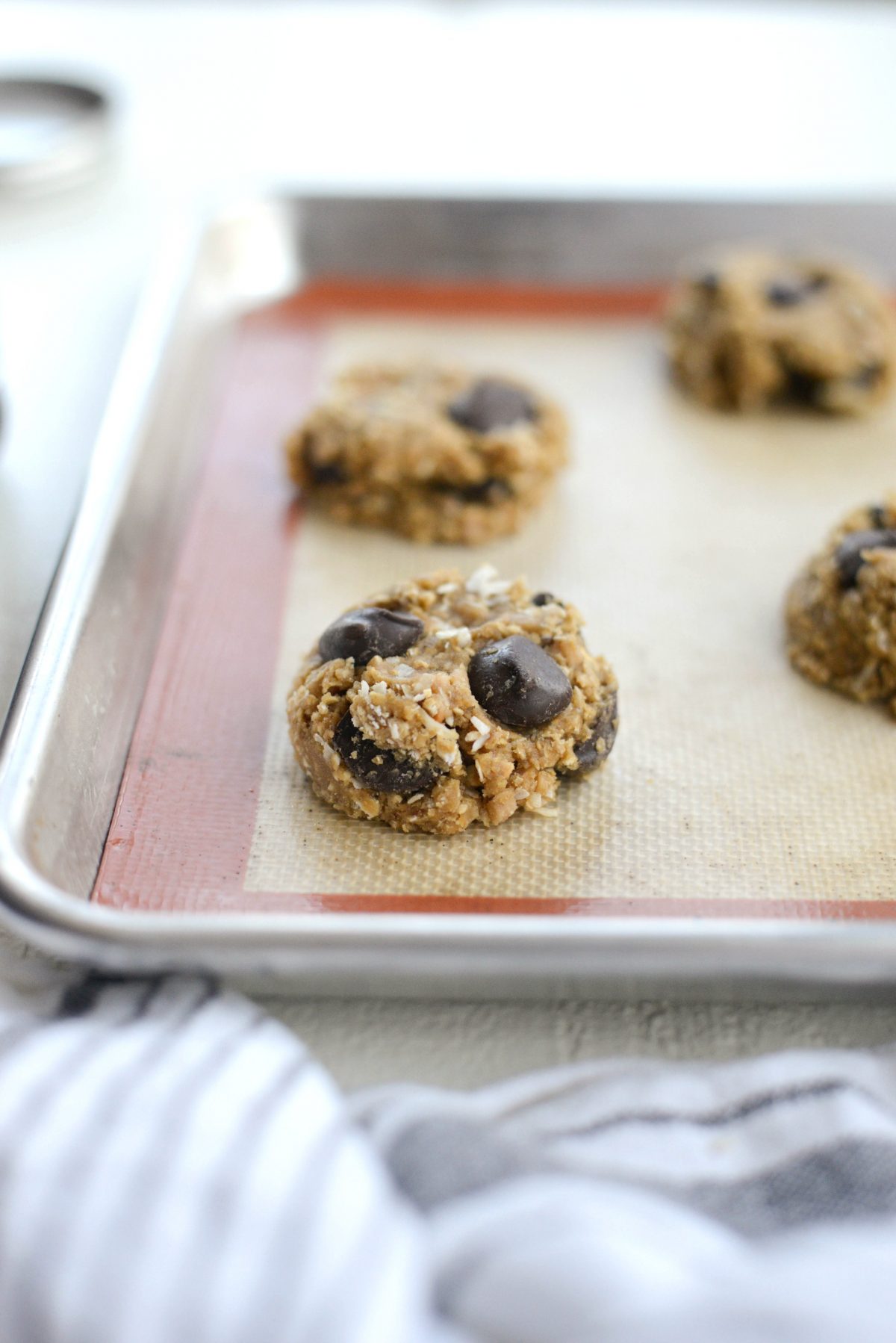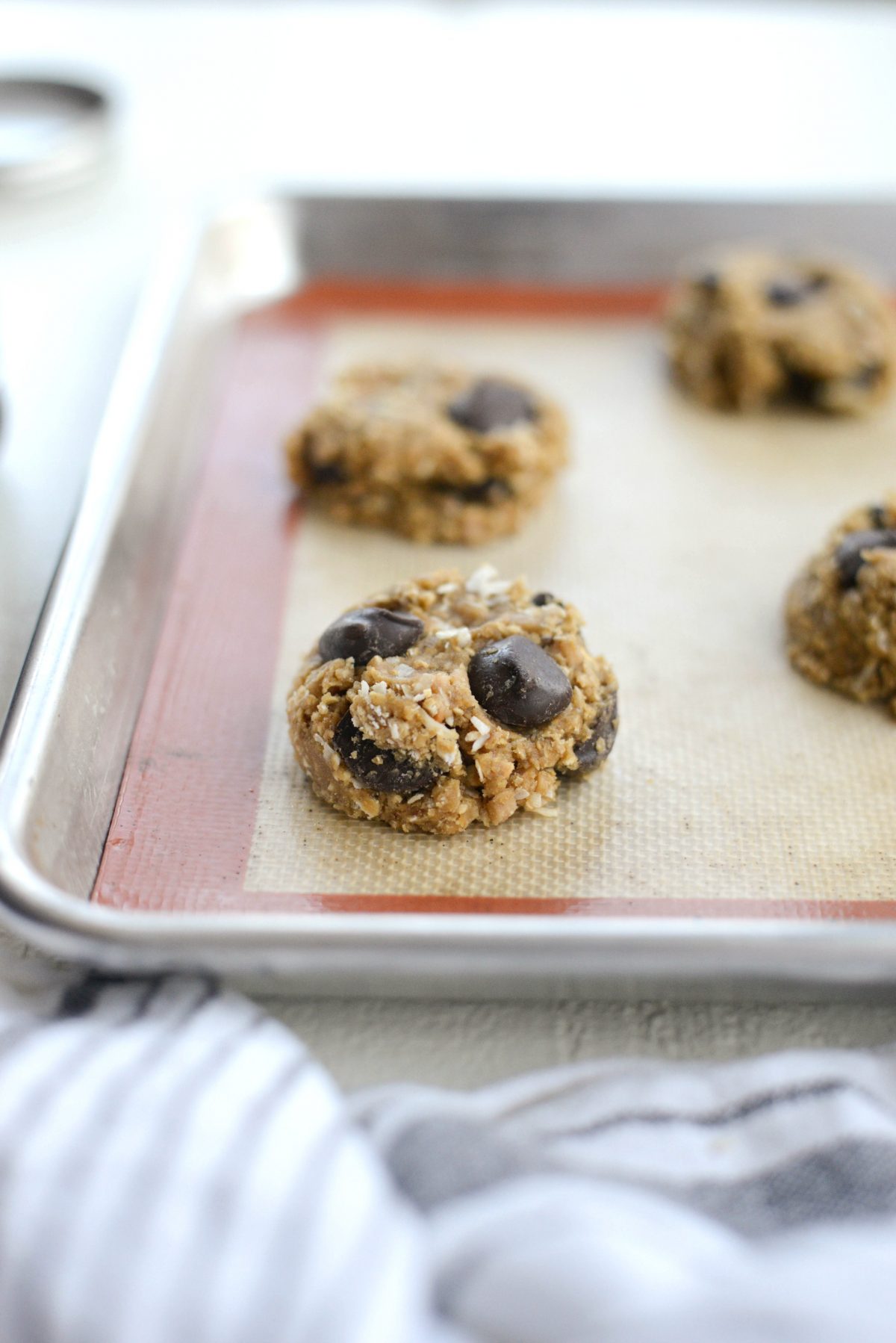 If using regular chocolate chips, use a 2 tablespoon scoop. Therefore, if using chocolate chunks, I recommend a 3 tablespoon scoop to measure the cookie dough. Place the cookie dough onto the prepared pans, leaving an inch or so in-between each cookie.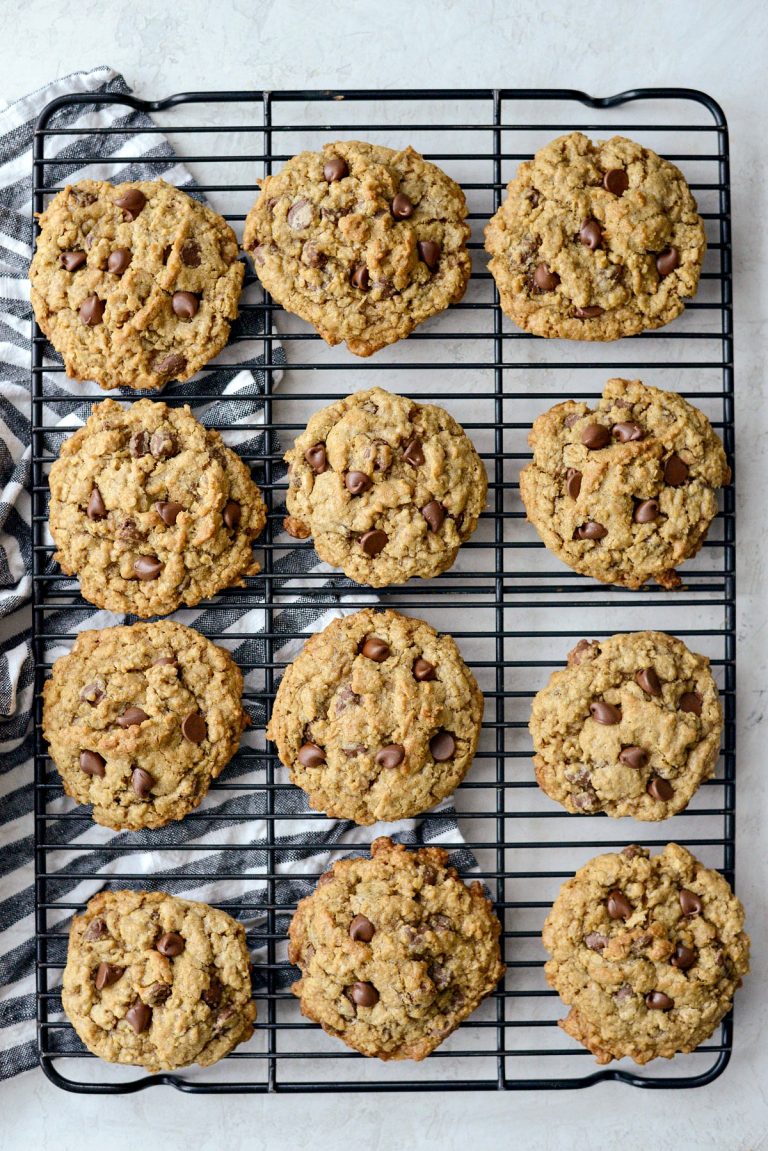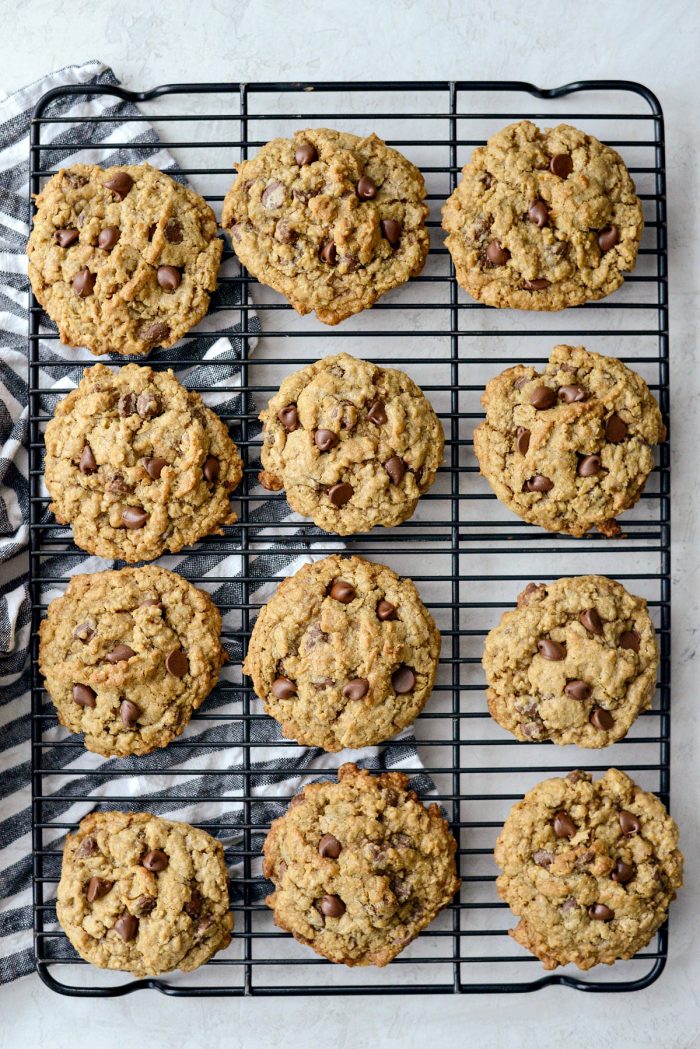 Lastly, bake in your preheated 375° oven for 8 to 10 minutes, rotating the pan to ensure even baking. Once baked, remove the cookies and allow them to cool for about 5 minutes before removing.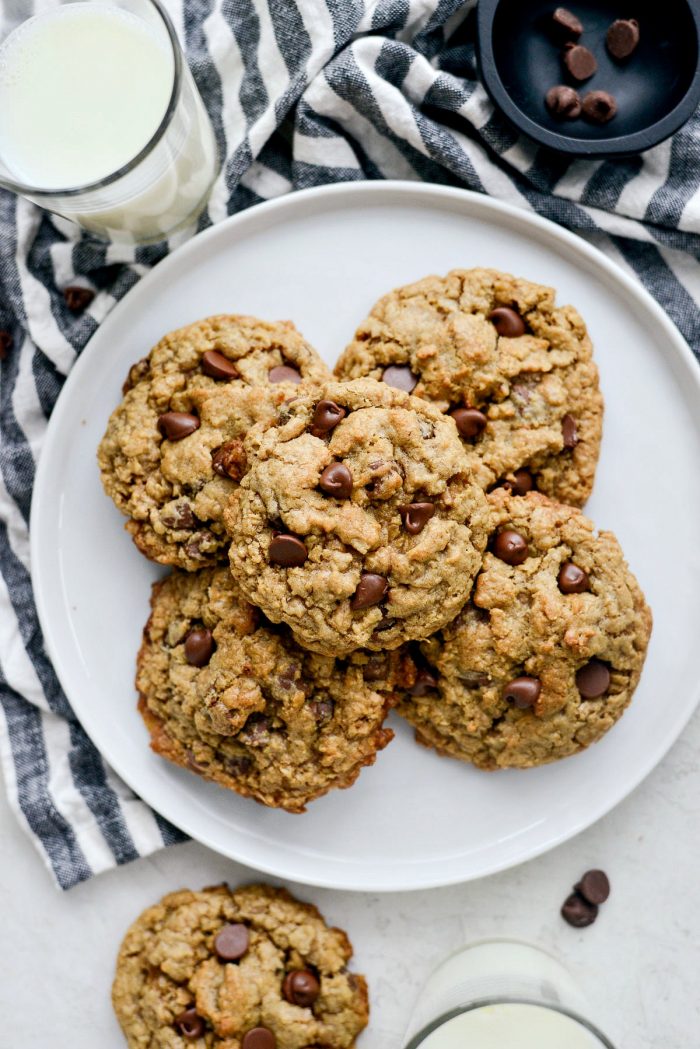 THE BEST.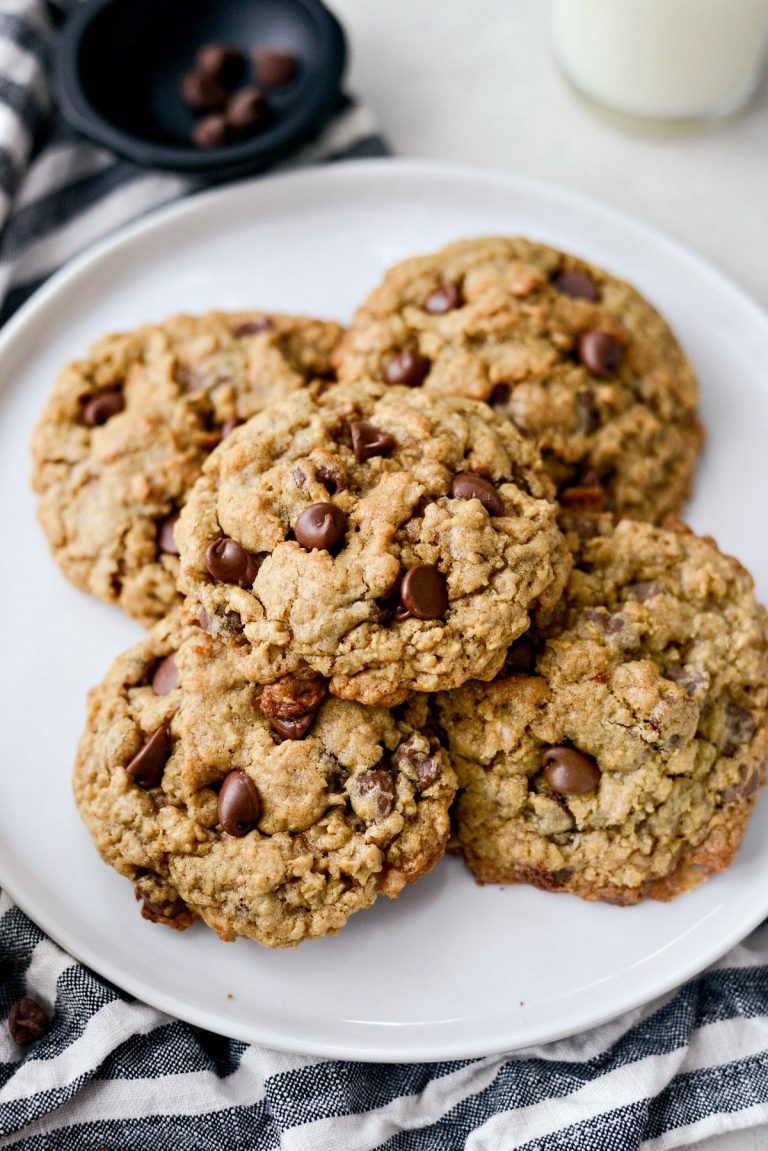 Finely it's time to enjoy one of these oatmeal chocolate chip toffee cookies.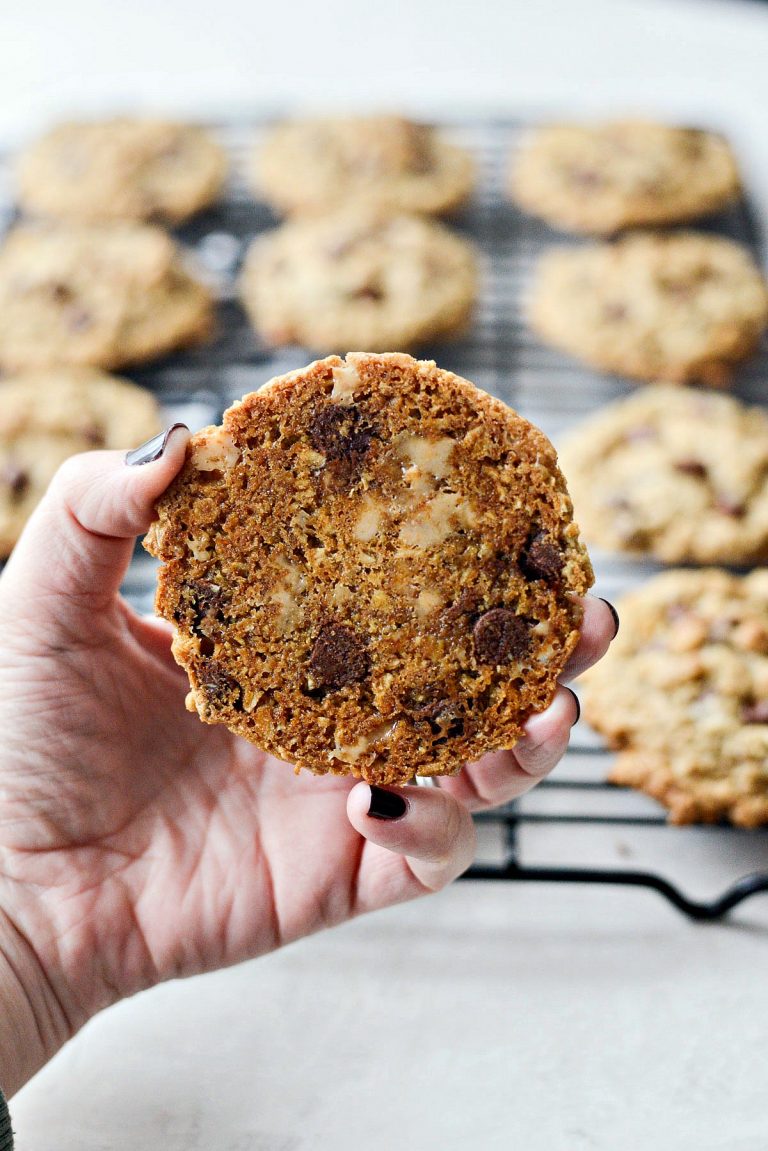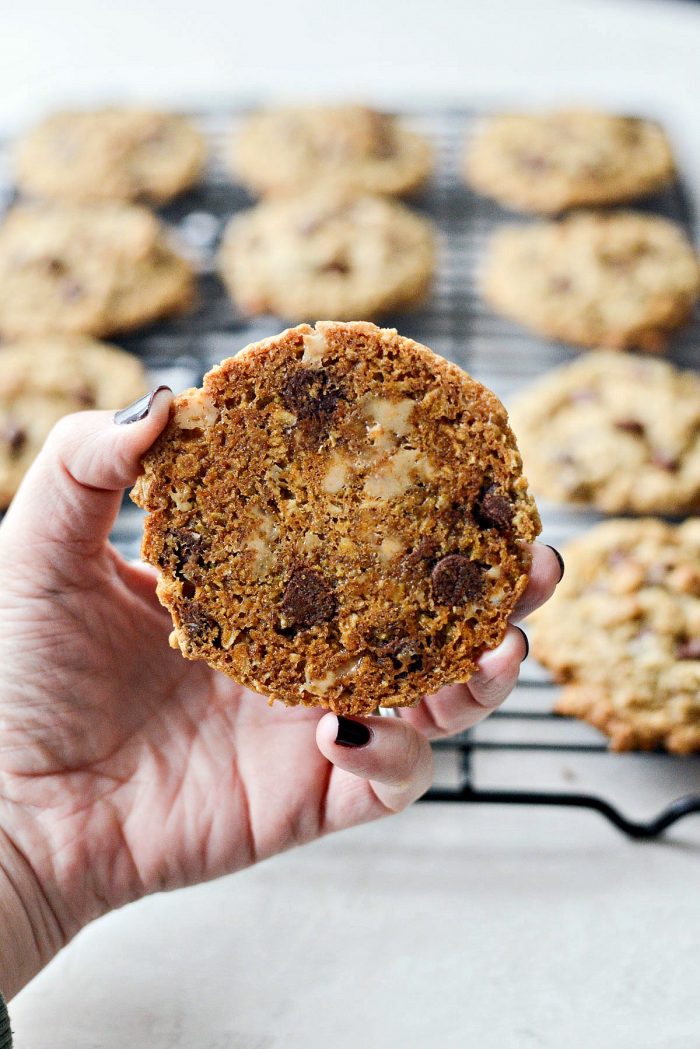 Now, look at the bottom of this cookie! Because toffee has melted and then cooled, it gives these oatmeal chocolate chip toffee cookies a candy-like crunch to the bottom. Which is my favorite part. Normally no one would care about the bottom of their cookie, but when it comes to these however, it's a thing worth noticing.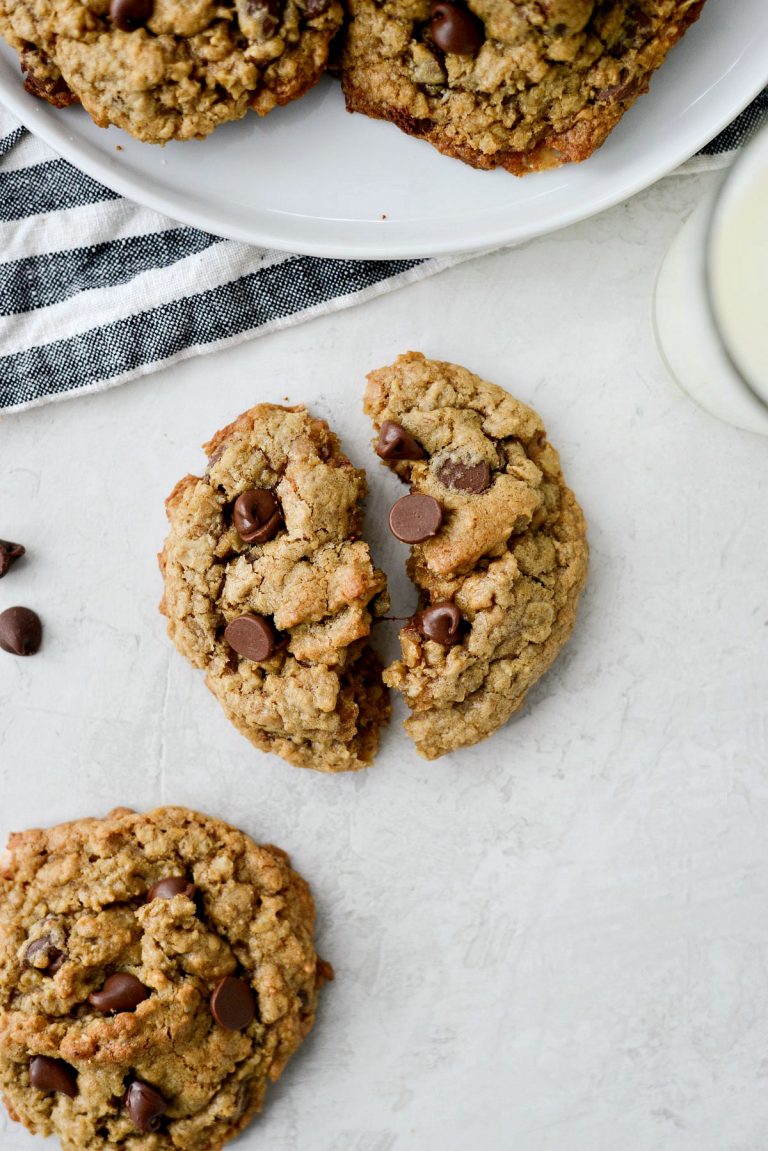 Enjoy! And if you give this Oatmeal Chocolate Chip Toffee Cookies recipe a try, let me know! Snap a photo and tag me on twitter or instagram!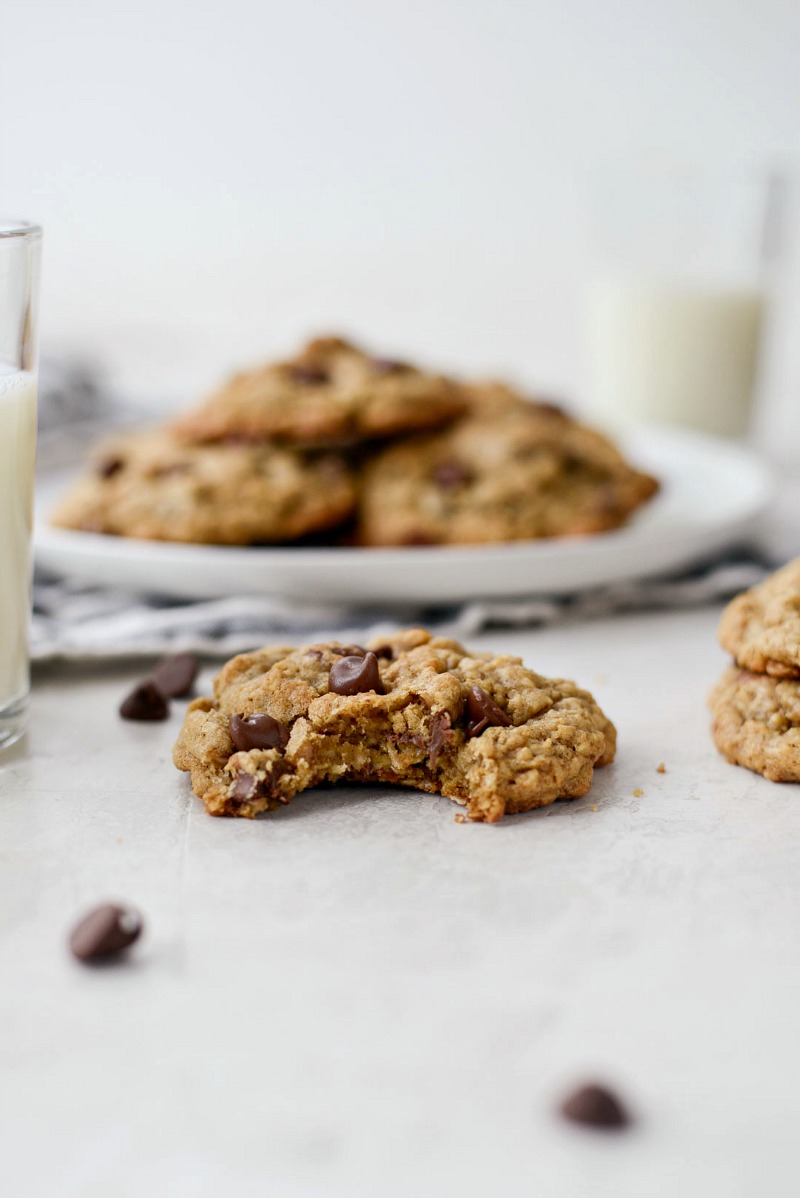 This post and recipe is in remembrance of Michelle Mead-Salley R.N., who first introduced me to this recipe back when we worked together in the ER of Beaumont Hospital, Royal Oak.
This post may contain affiliate links.
Buy the Cookbook: Simply Scratch : 120 Wholesome Homemade Recipes Made Easy Now available on Amazon »
THANK YOU in advance for your support!