Sweet and salty, these easy Honey Roasted Cashews are made from scratch and are the perfect homemdae snack or treat. Yields 4 cups in 30 minutes.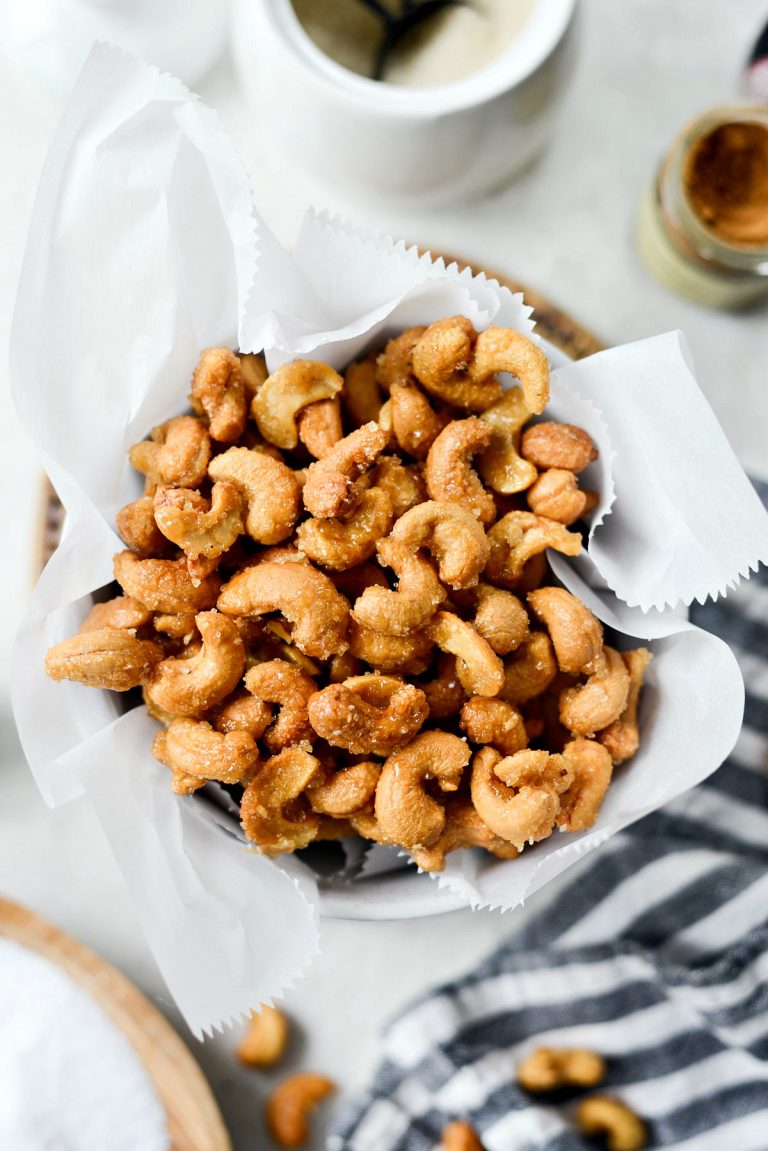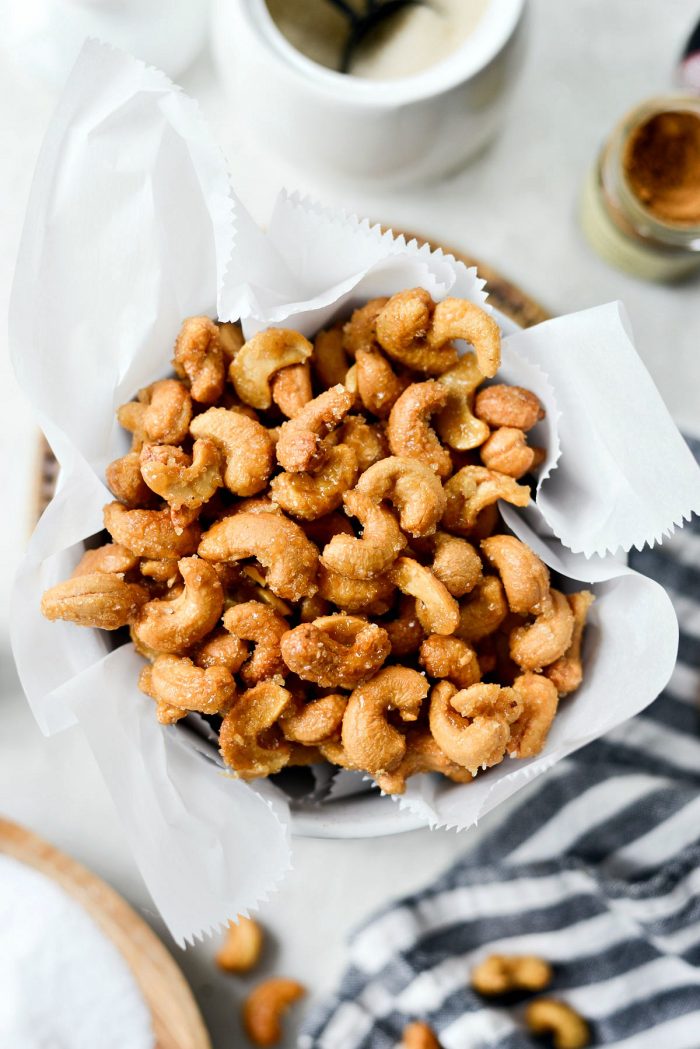 Cashews are without a doubt my favorite nut. I love them to spicy to snack on, in a stir-fry or sweetened and honey roasted.
Can someone explain to me what is it about cashews that makes them so addictive? I'll sit down with a perfectly portioned , teeny-tiny bowl of them and before you know it, I'm reaching for the bag and shaking the rest of them into my face. And if they're honey roasted cashews? Someone will literally need to rip them out of my kung fu grip, Meet the Fockers style.
Honestly I could've easily ate this whole bowl without thinking twice about it.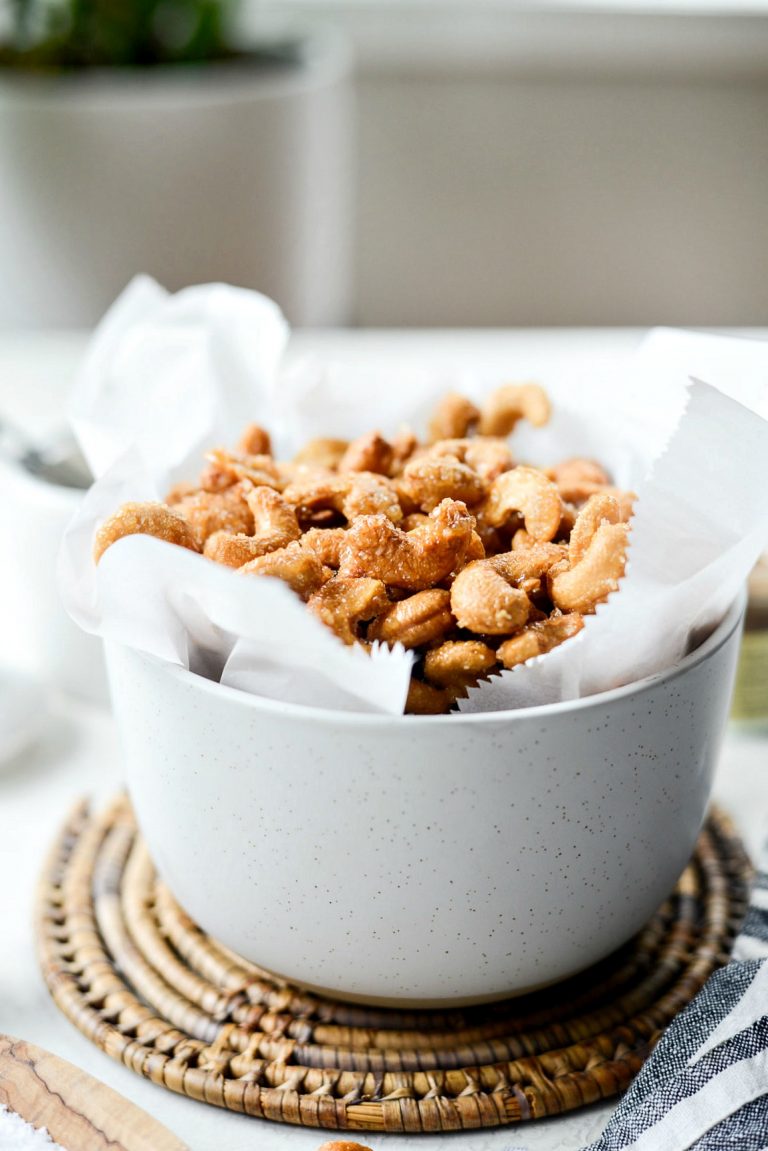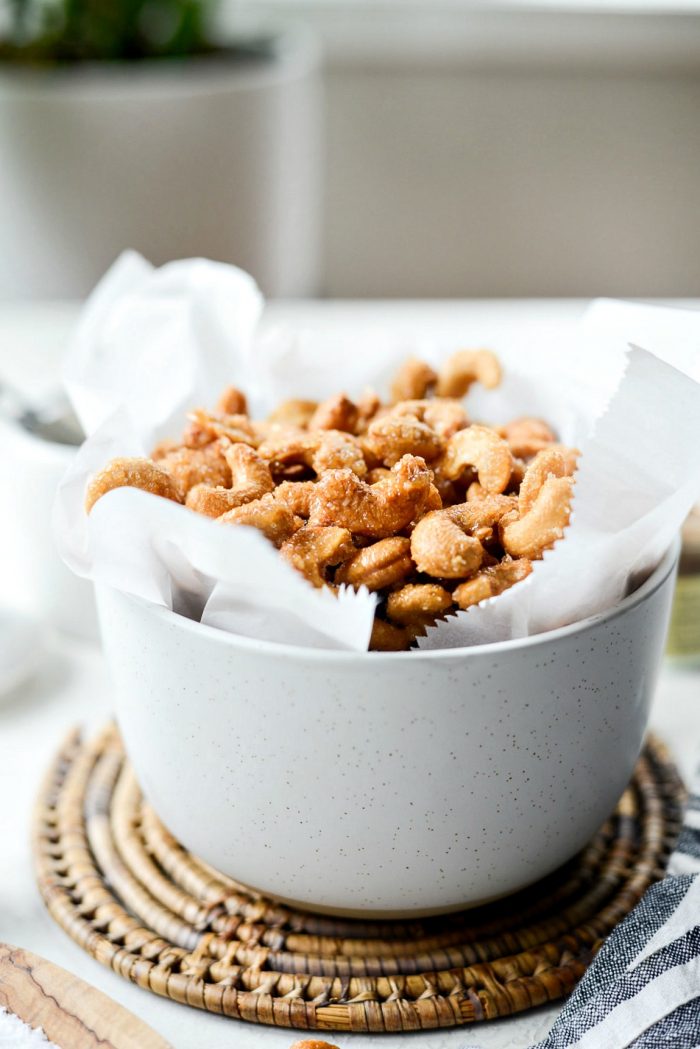 It might be a good idea, if you may want to make a double batch and hide some for later because these will go fast.
Don't say I didn't warn you. 🙂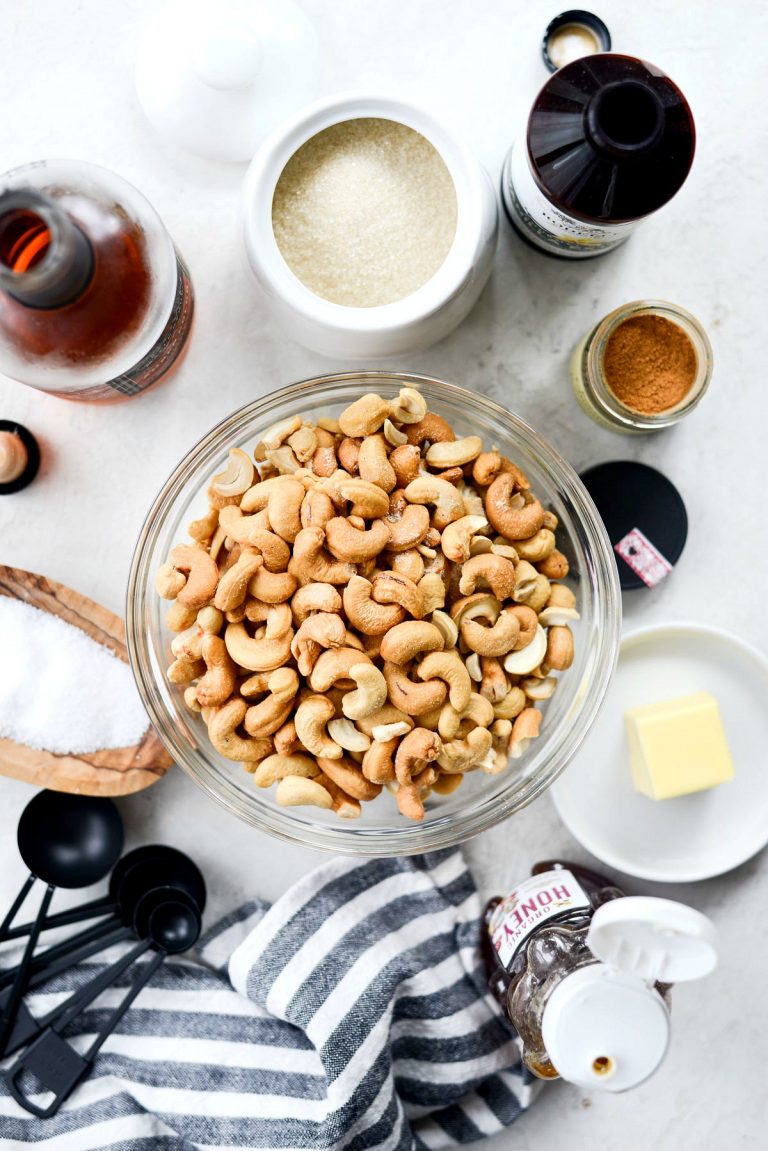 Here's what you need to make these honey roasted cashews:
lightly salted cashews
honey
real maple syrup
unsalted butter
pure vanilla extract
ground cinnamon
kosher salt
granulated sugar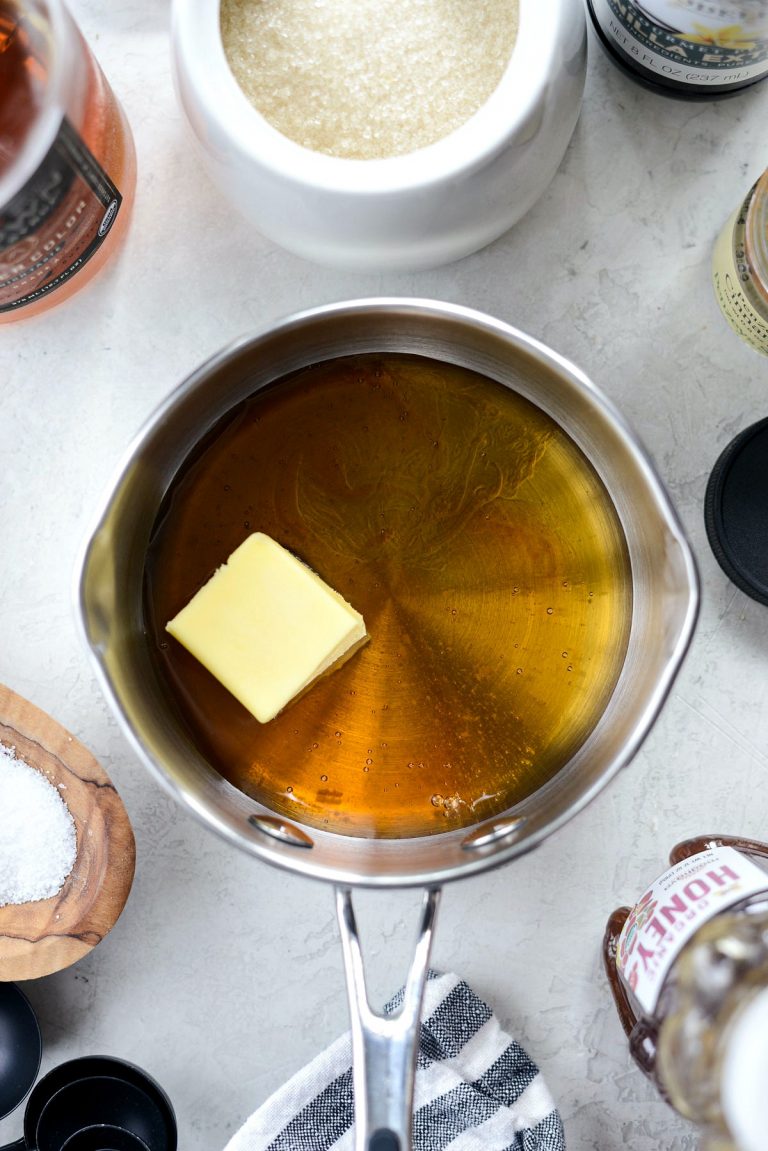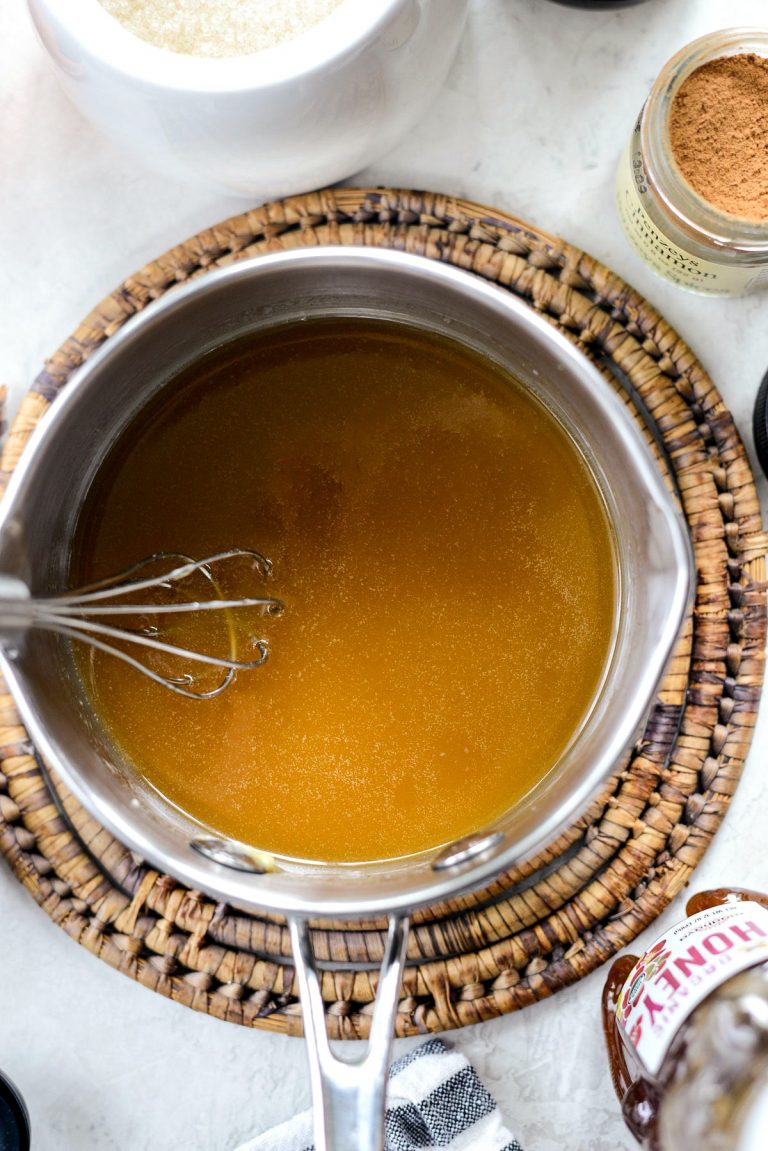 First, preheat your oven to 350°.
In a small saucepan, measure and add 2 tablespoons honey, 2 tablespoons maple syrup and 2 tablespoons unsalted butter. Heat on low to medium-low heat, whisking until combined. Once the butter has melted, remove the pan off of the heat and whisk in 1/4 teaspoon ground cinnamon and 1 teaspoon vanilla.
You can also do this in a microwave safe bowl, microwaving for about 25-30 seconds until butter is melted.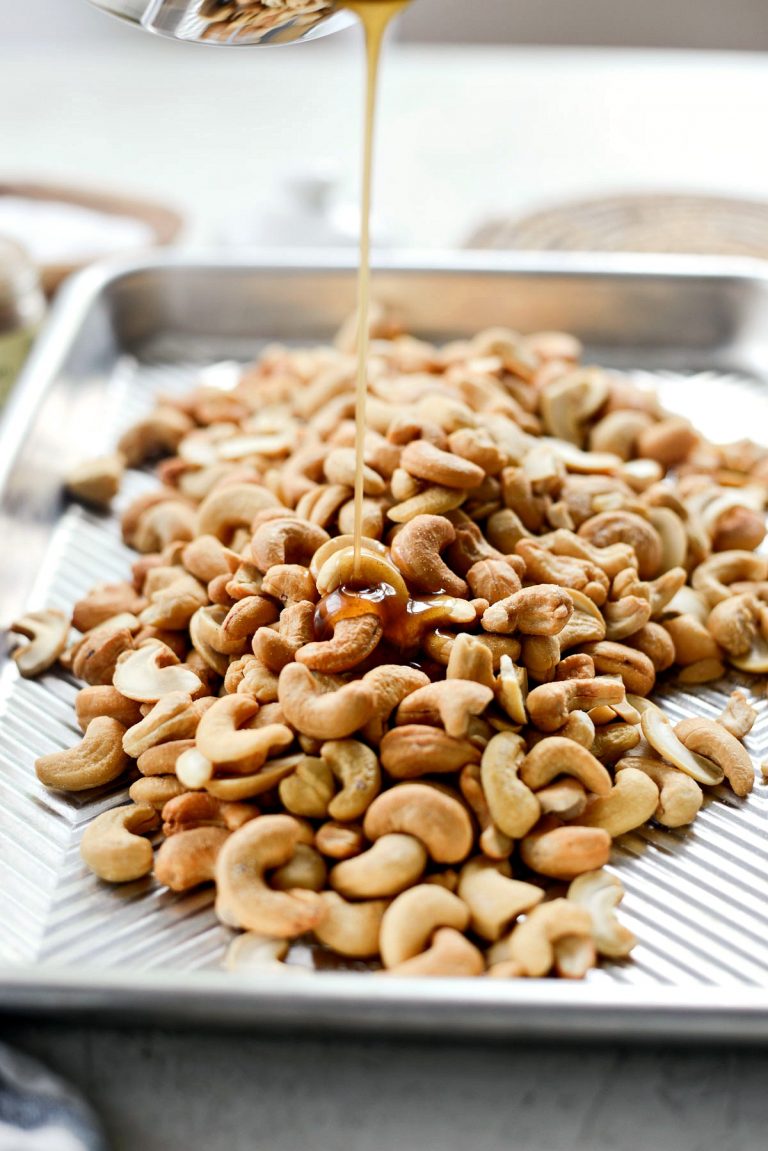 On a smaller rimmed metal baking sheet, add all the cashews. Pour the honey/maple syrup mixture over the cashews and use a spatula to toss them around until completely coated.
Then slide the pan into your preheated oven to bake for 6 minutes. Remove the pan and toss the nuts before spreading them in an even layer. Bake for 6 more minutes, repeating this step one more time for a total of 18 minutes in the oven.
The honey/maple glaze will get thick and sticky in the oven and will coat the lightly toasted cashews perfectly.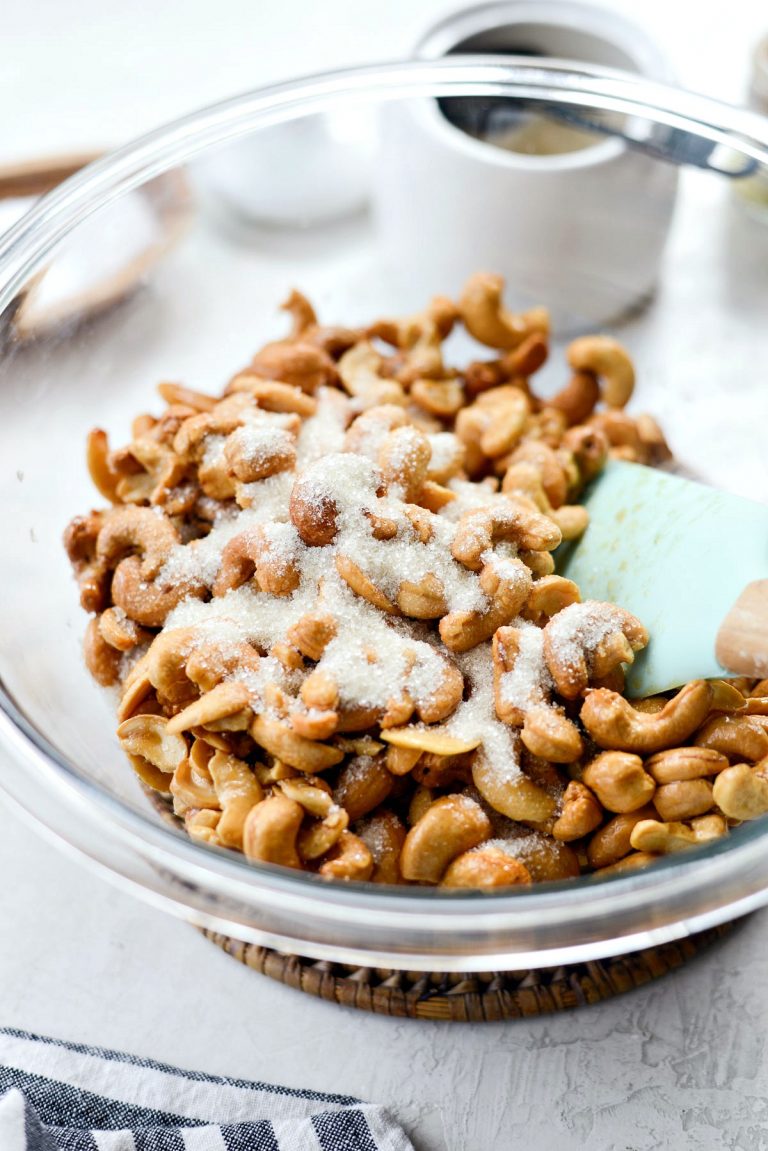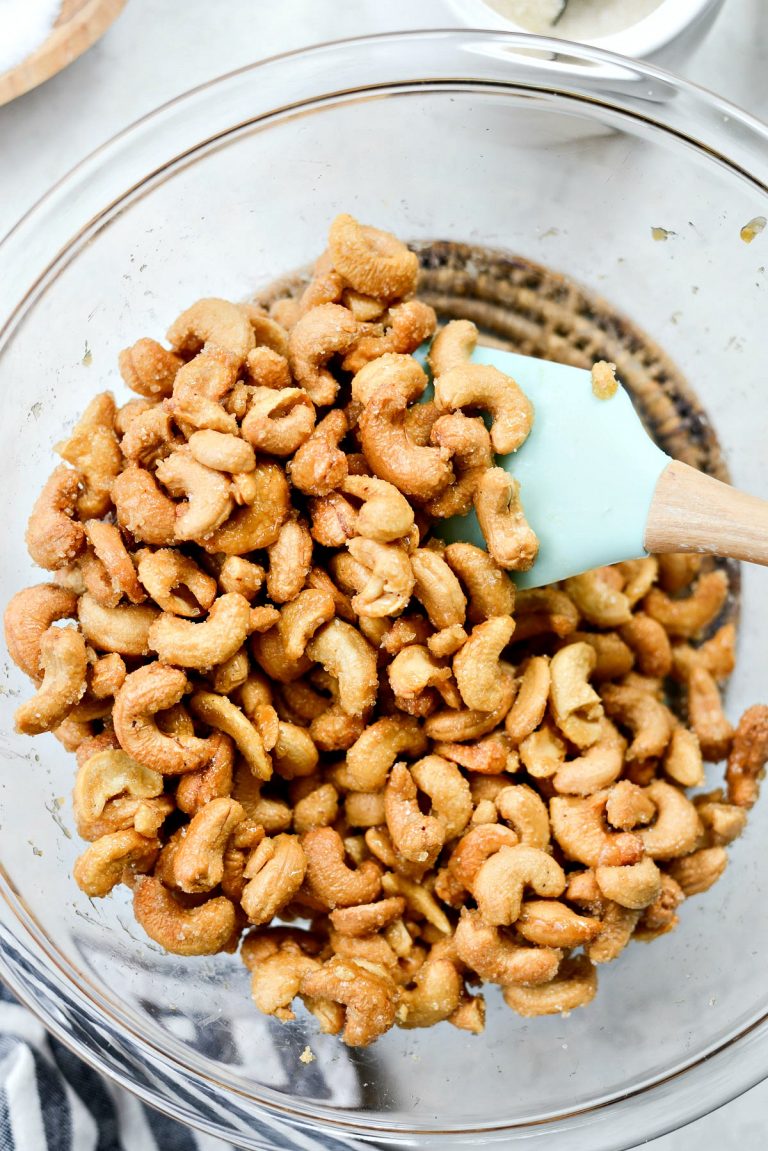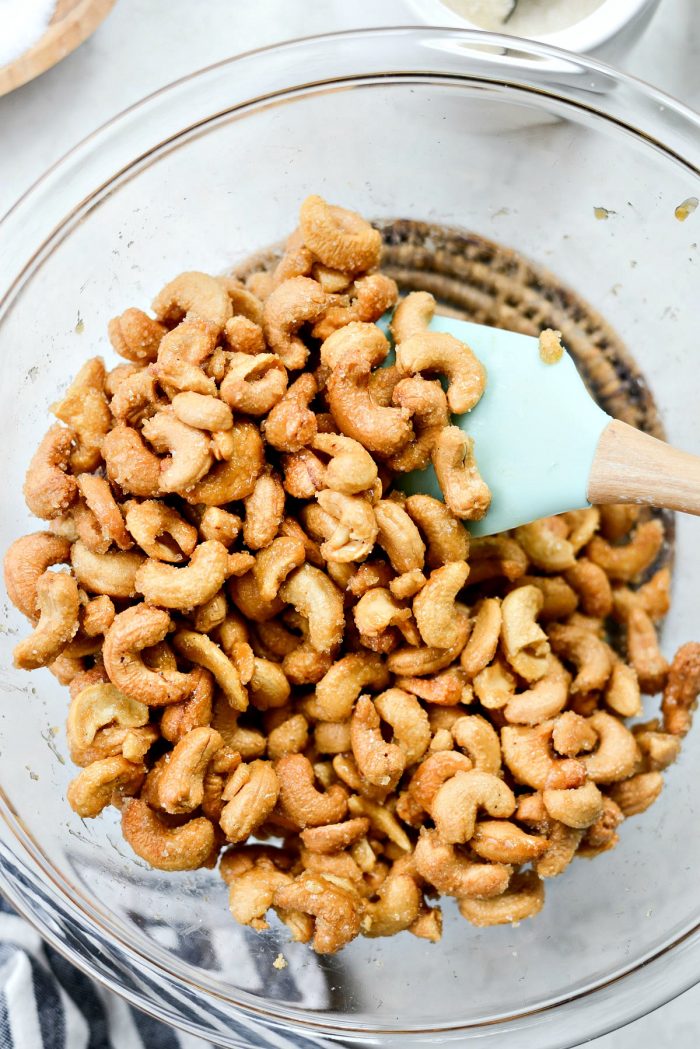 Next, add the roasted cashews into a clean medium-size bowl. Then add in 1/4 cup sugar and a few pinches of kosher salt. Toss to coat the honey roasted cashews.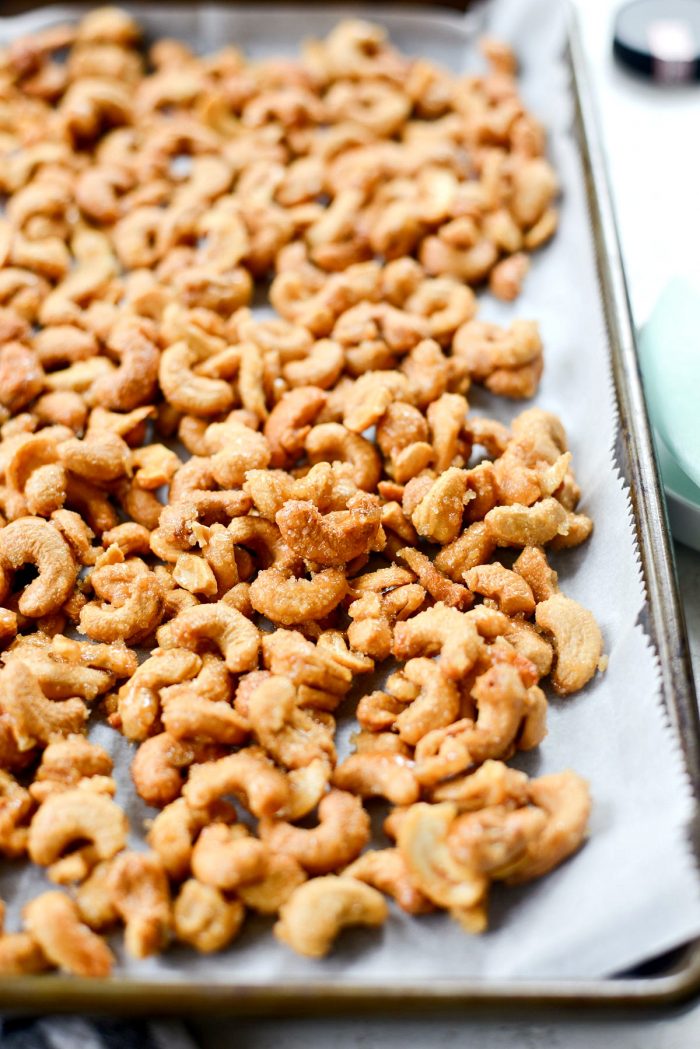 Lastly, spread the warm sugar-coated nuts in an even layer on a parchment lined baking sheet to cool. If any stick together, you can break them apart once they're cooled down.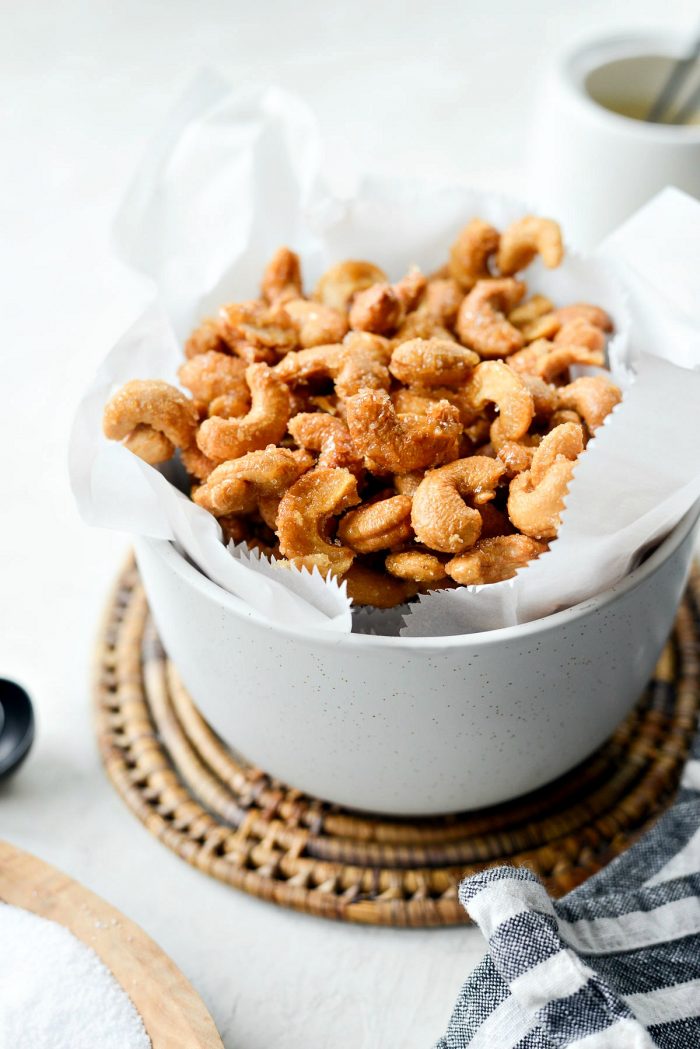 Finally serve or store in an air-tight container.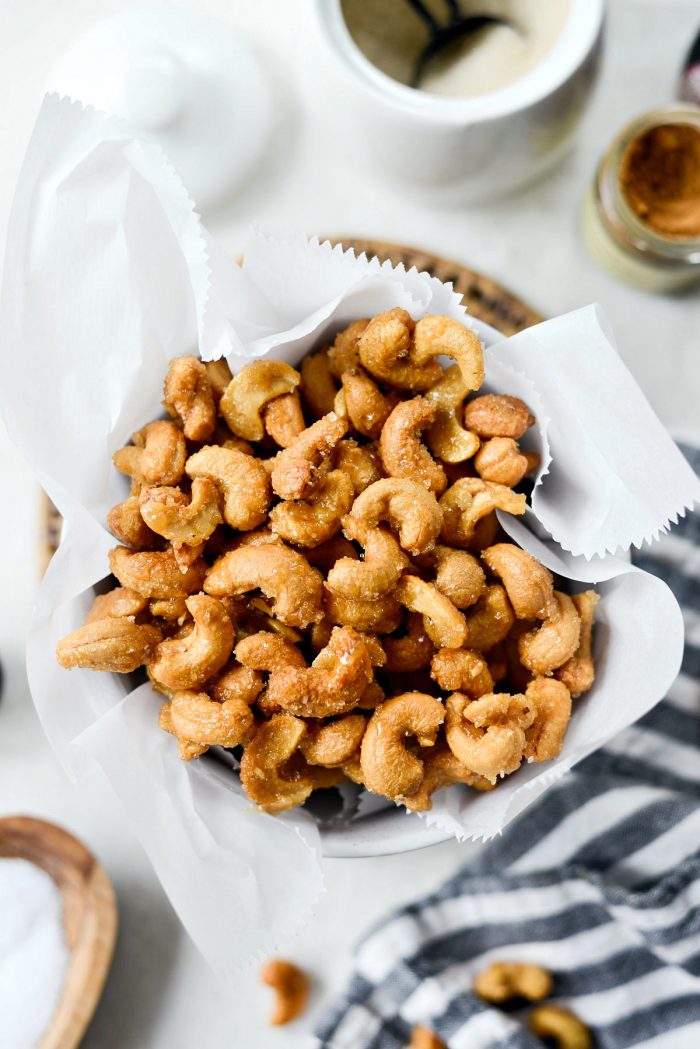 Enjoy! And if you give these Honey Roasted Cashews a try, let me know! Snap a photo and tag me on twitter or instagram!
This post may contain affiliate links.
Buy the Cookbook: Simply Scratch : 120 Wholesome Homemade Recipes Made Easy Now available on Amazon »
THANK YOU in advance for your support!