Kentucky Butter Cake is a simple, moist and delicious buttermilk Bundt cake. What makes this cake so special is that you poke holes into the cake, just out of the oven, and drizzle a glaze over top that will seep into the holes. Then, the entire outside of the cake is brushed with the same vanilla sugar glaze, once it cools it creates a delicious sugar crust. Save a little glaze and pour over your slice! To. Die. For. It's like your favorite glazed doughnut meets cake.
I'm not sure why it is called Kentucky Butter Cake.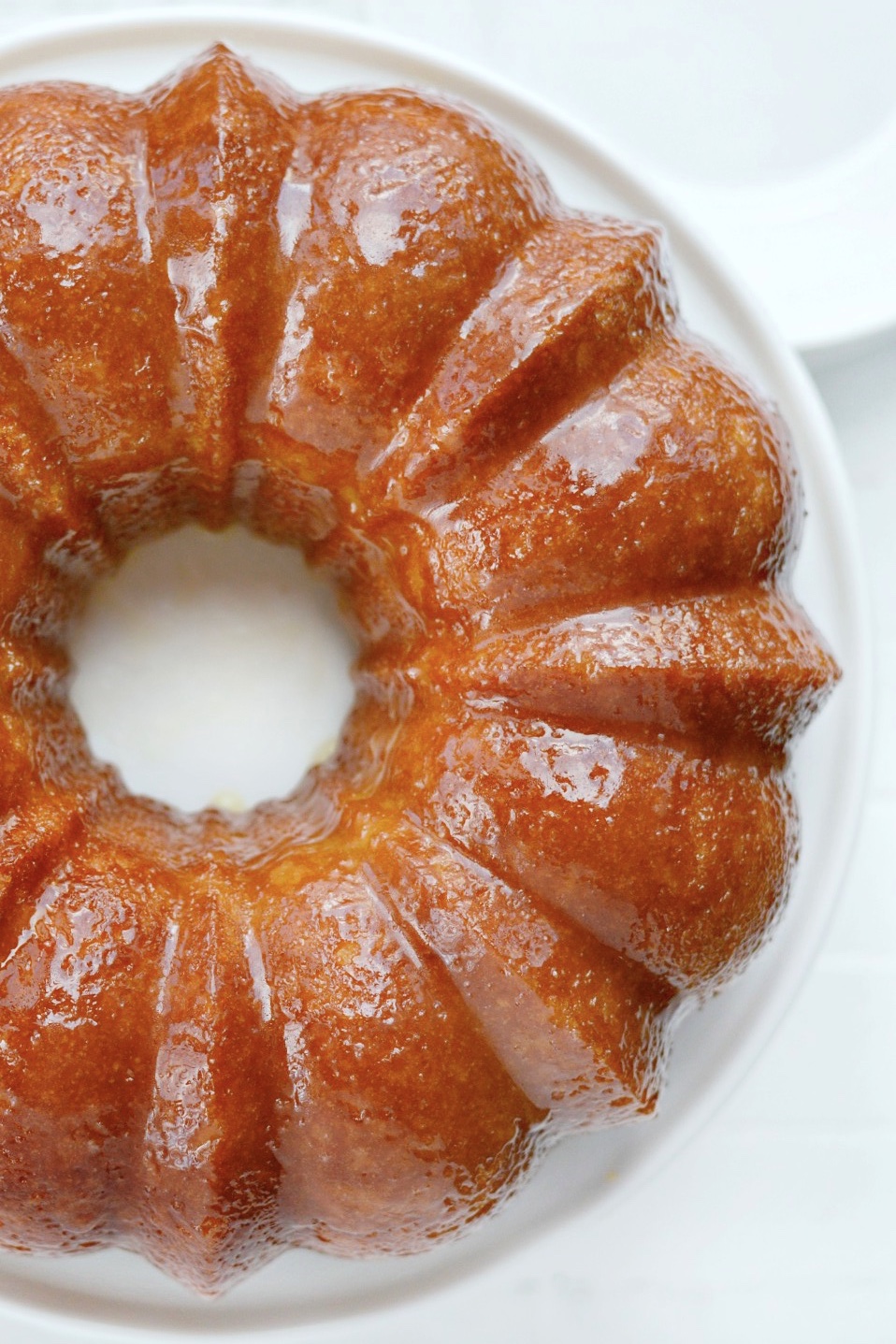 Could it be because it's delicious buttermilk cake? Or perhaps it's the luscious vanilla-sugar-glaze that gets drizzle all over and inside this cake? Either way, this is hands down my favorite cake in all the lands. Years back my friend Colleen surprised me with a mini-Bundt version of Kentucky butter cake and it was quite literally, love at first bite.
I've since made it a dozen or so times. It's my go-to cake and I've yet to meet someone who didn't fall in love with it too.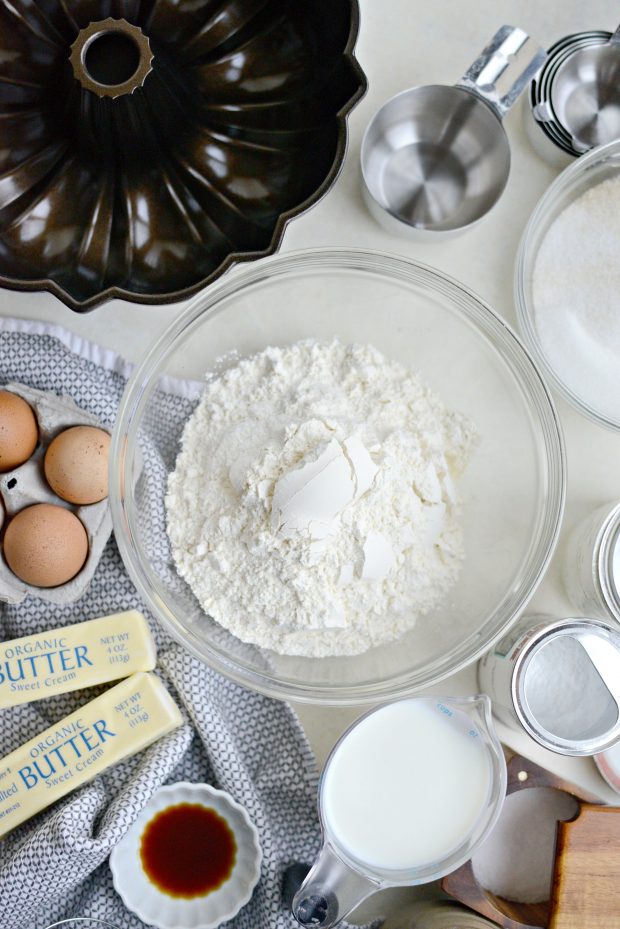 For the cake batter you will need 3 cups unbleached all-purpose flour, 1 teaspoon kosher salt and baking powder, 1/2 teaspoon baking soda, 2 sticks (1 cup) unsalted butter, 2 cups granulated sugar, 4 whole large eggs, 1 cup buttermilk and 2 teaspoons pure vanilla extract.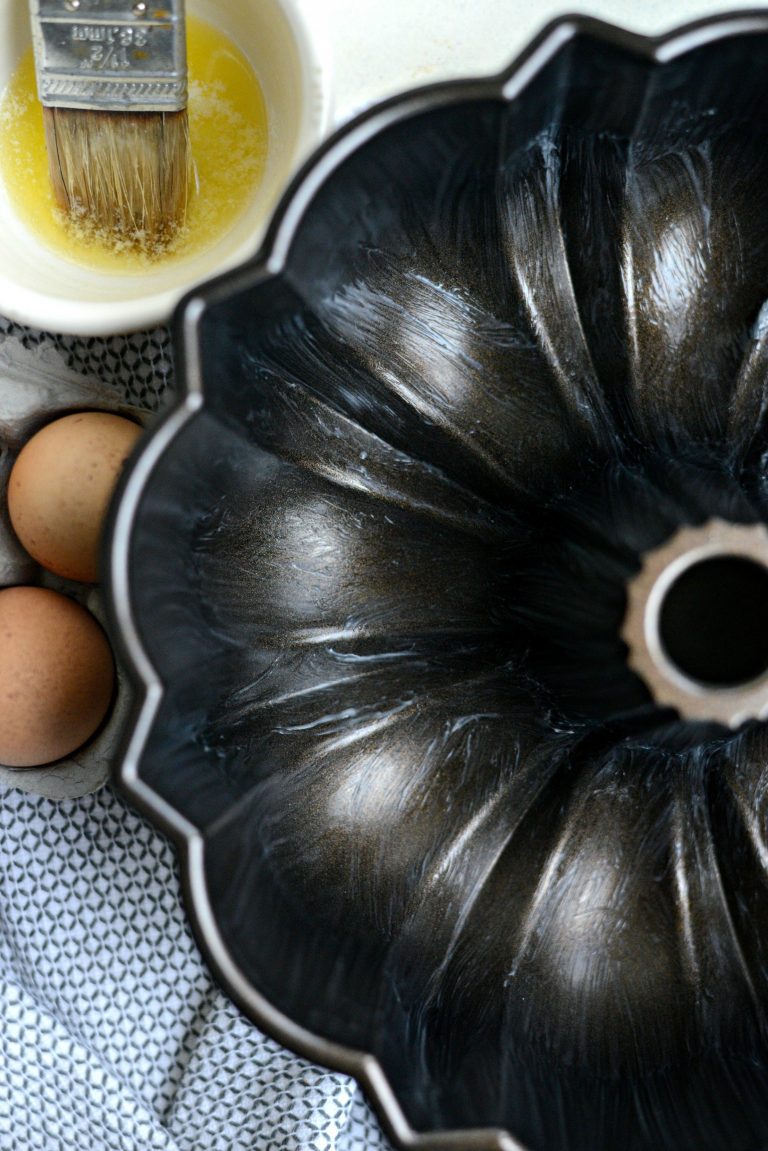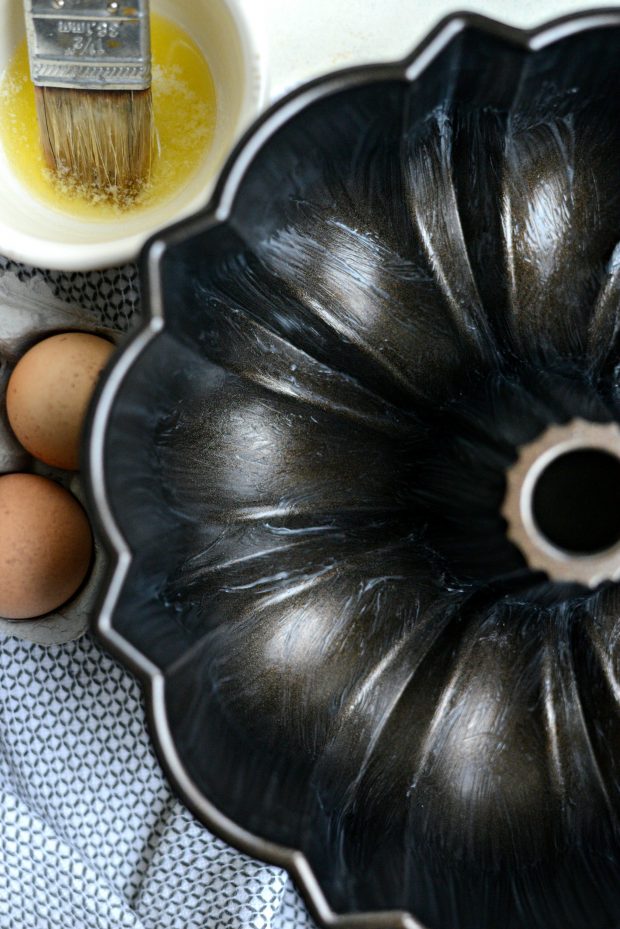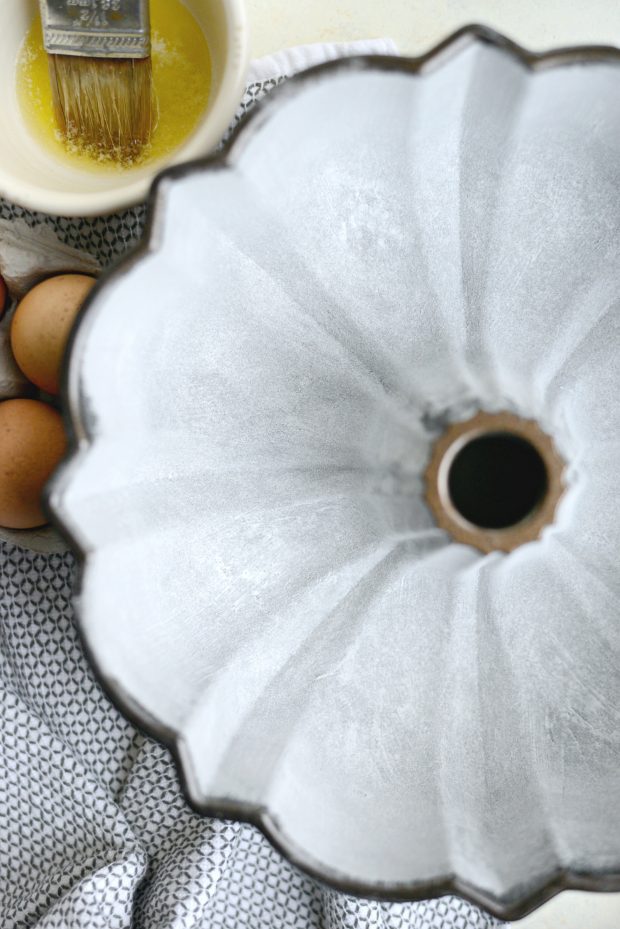 First prep the pan! This is my go-to method when greasing a Bundt pan: I melt a tablespoon or so of butter and used my pastry brush to coat the inside of the pan generously. Avoid using to much to where it pools in the bottom, you do not want that. Be sure you have butter in all the nooks and crannies before adding a heaping tablespoon of flour into the pan. Shake and tap to coat, tip out any excess and set the prepared Bundt pan off to the side.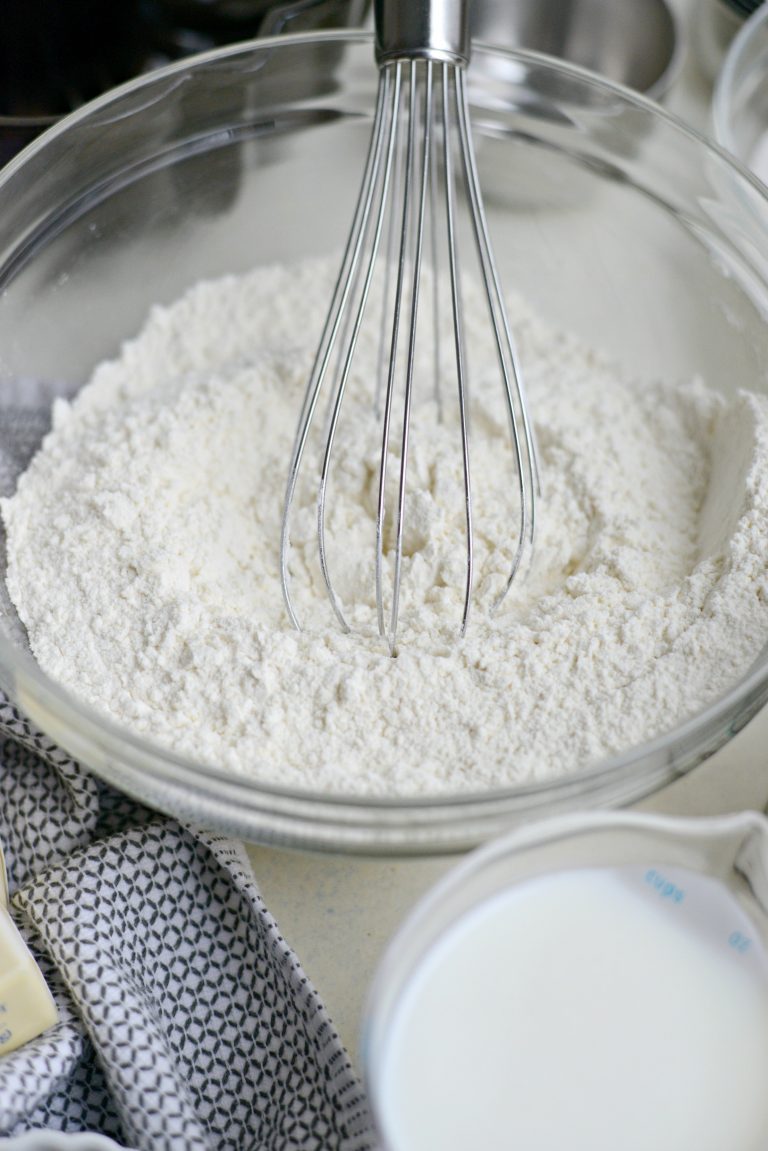 In a medium bowl whisk together the 3 cups of flour with 1 teaspoon of kosher salt and baking powder and 1/2 teaspoon of baking soda, then set off to the side.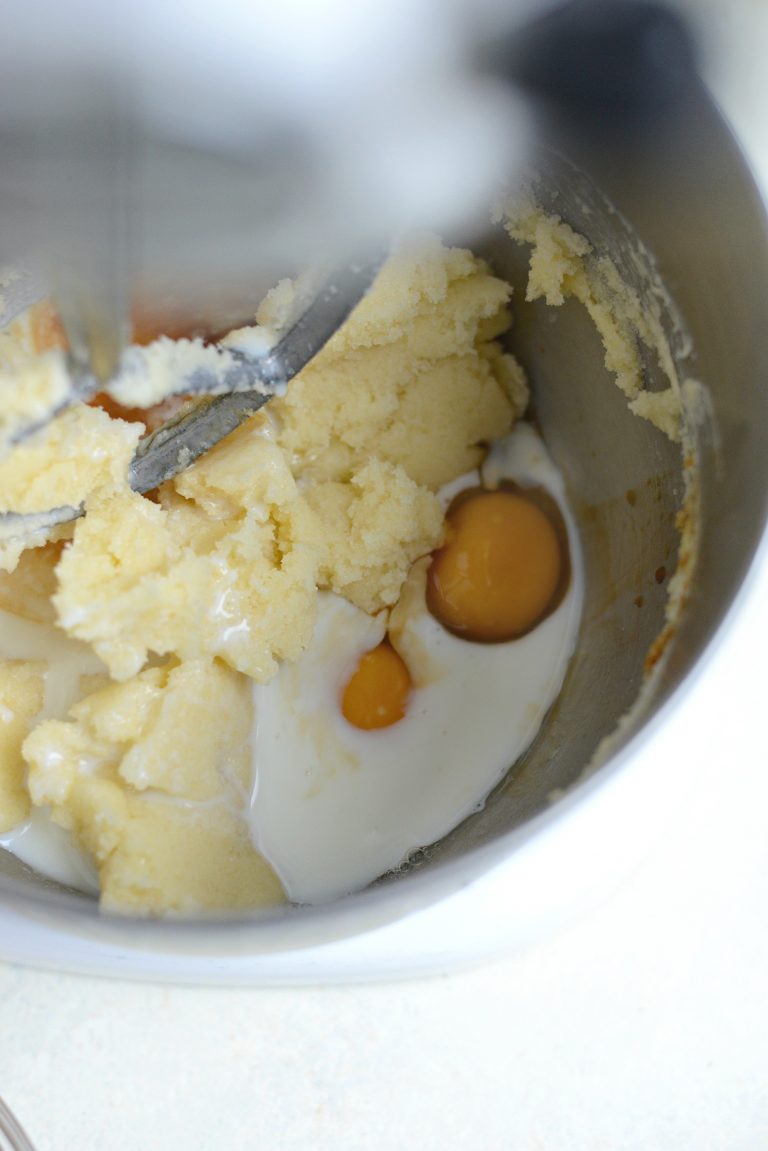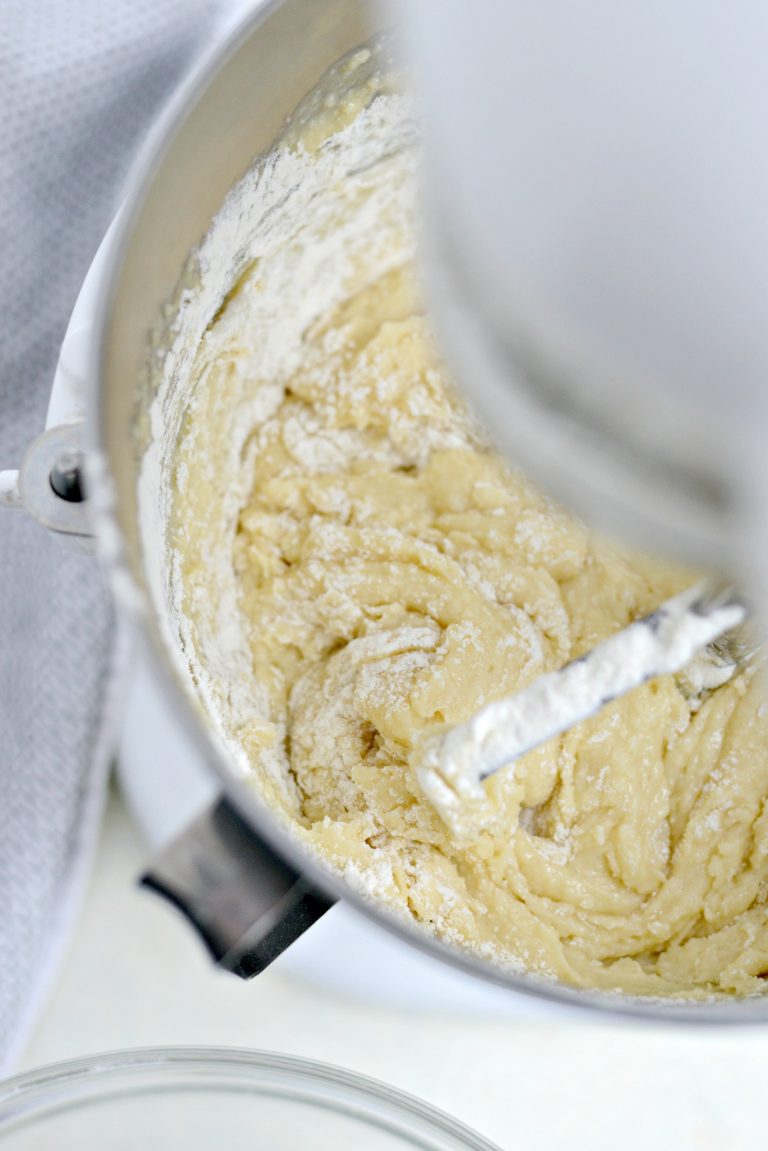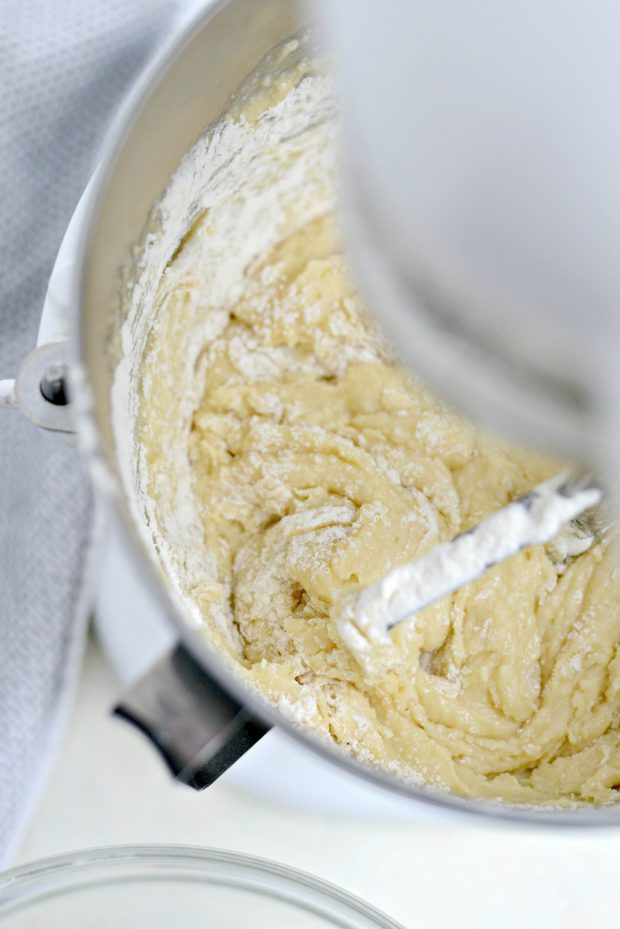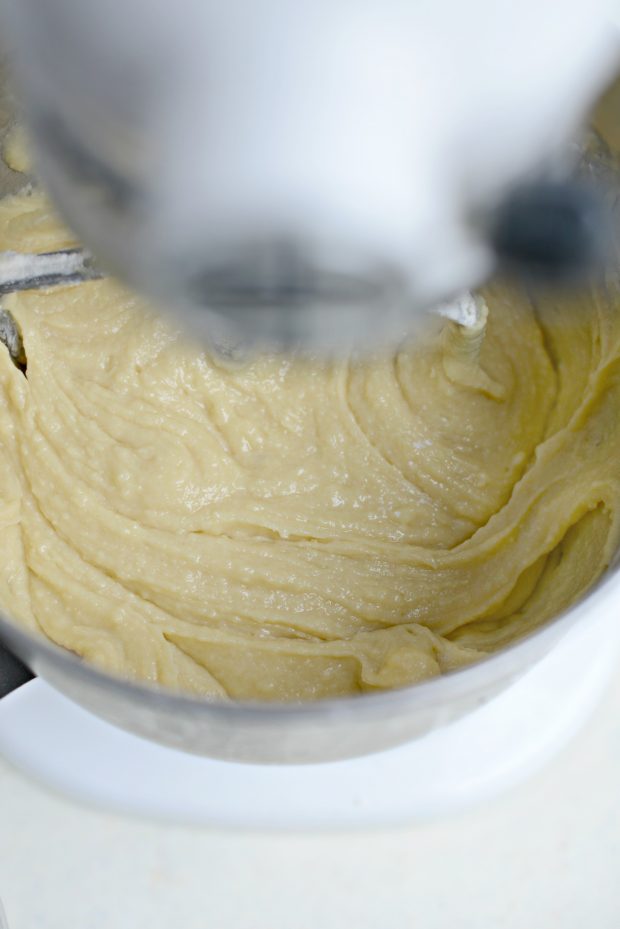 In a bowl of your stand mixer, cream together the butter and sugar. Add in all the egg, buttermilk and vanilla, mix until combined, scraping the sides and bottom of the bowl halfway through and also right before slowly add the dry ingredients. Stop once the batter is just about combined. Use a rubber spatula to finish working in any last little bits of flour.
The batter is super thick, so I like to spoon the Kentucky butter cake batter into already prepared Bundt pan [affiliate]. I tap the pan on the counter to settle the batter before I smooth the top with a spatula.
Bake at 325° for 50 to 60 minutes or until it is nice and golden and a cake tester comes out clean.
With 5 minutes left on the clock, make the glaze. In a small saucepan combine 1/3 cup unsalted butter, 3/4 cup granulated sugar, 3 tablespoons water and 2 teaspoons vanilla. Heat over low, stirring until melted. Do NOT bring to a boil.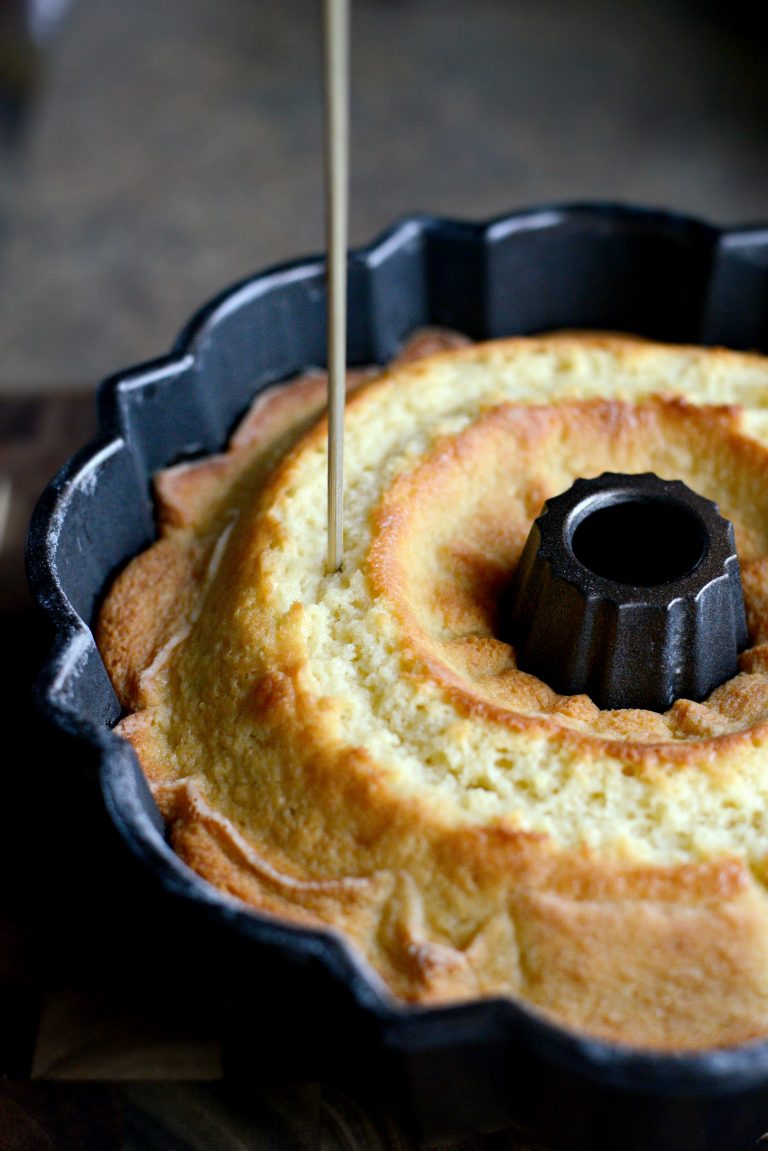 Once the cake is baked and is hot from the oven, use a skewer and poke holes all over.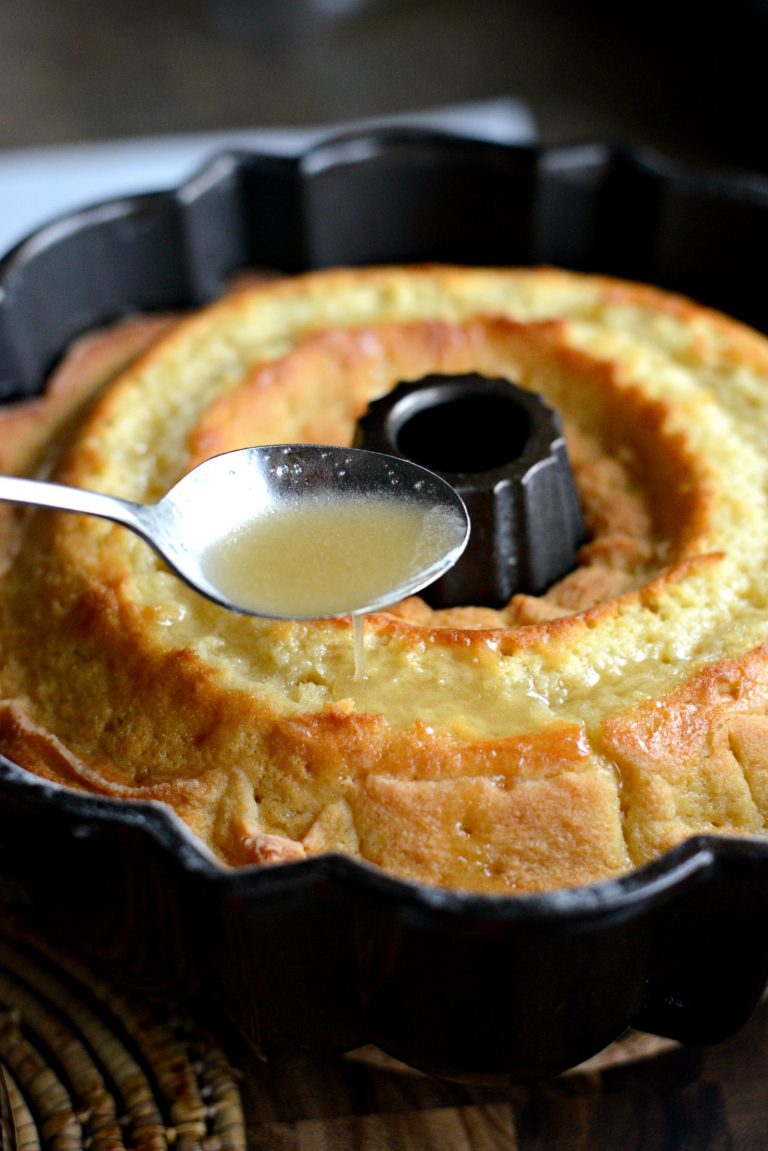 Then spoon the glaze over the cake. The glaze will seep down into those holes and leave little pockets of deliciousness.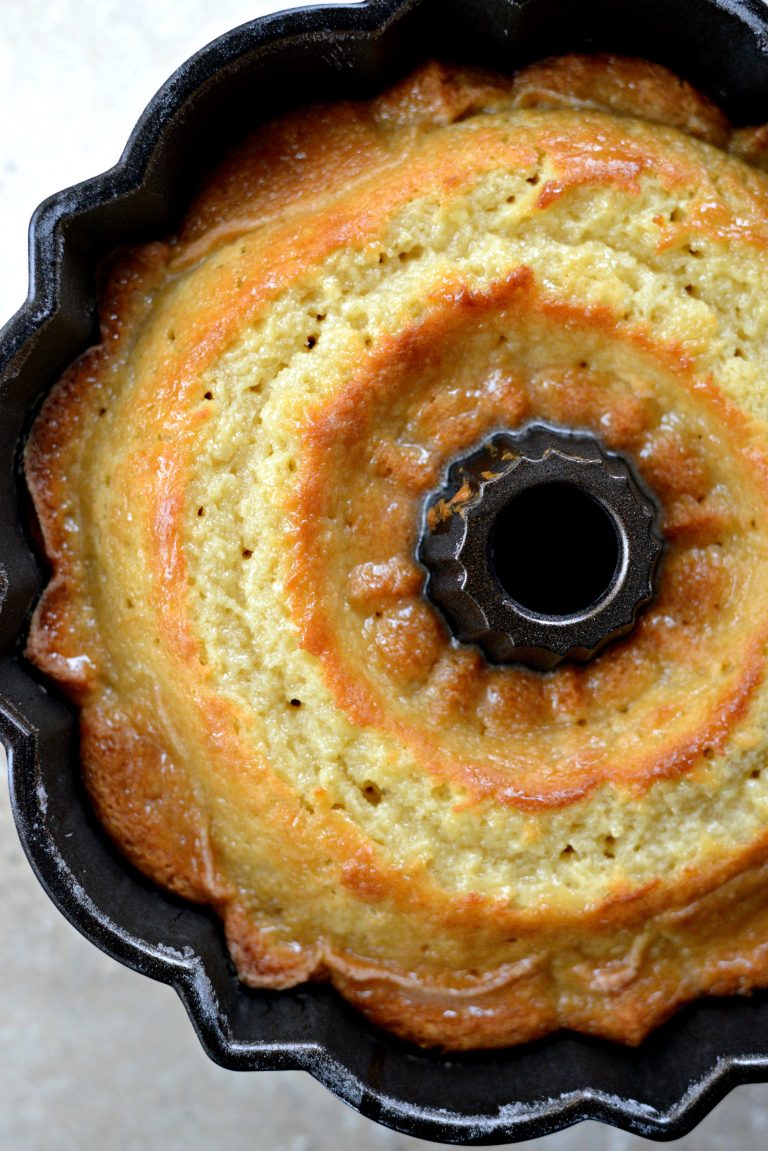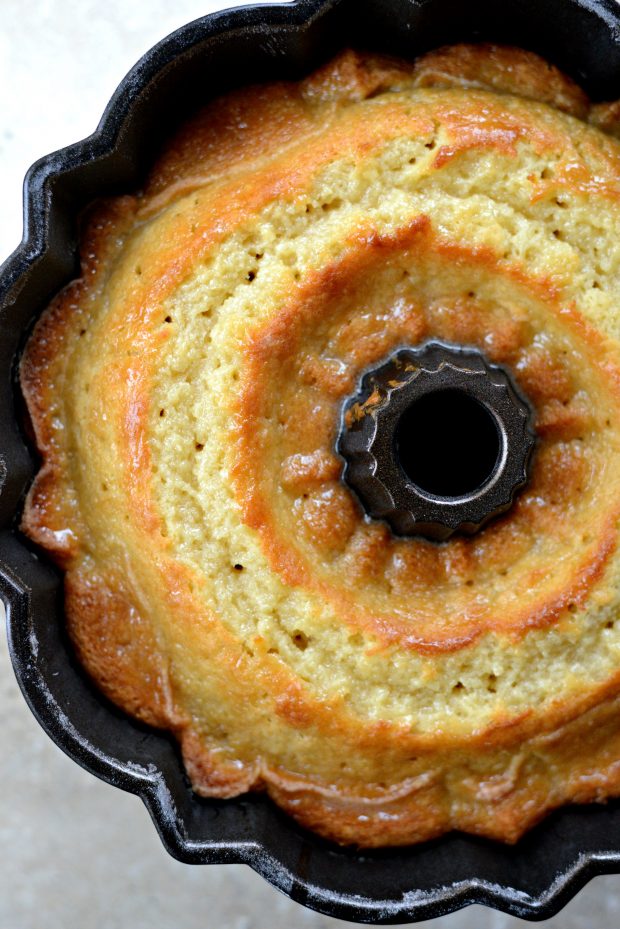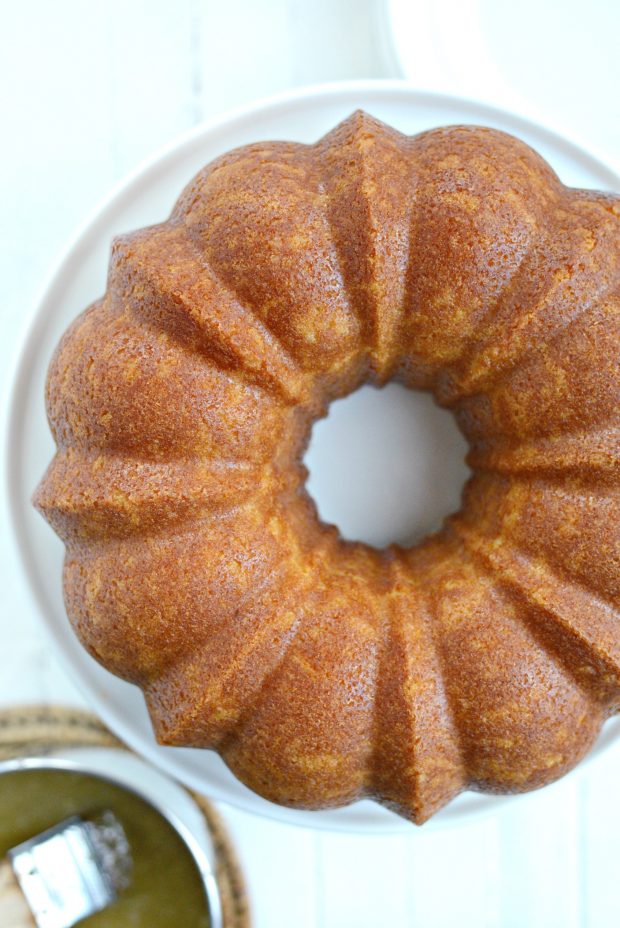 Let your cake cool completely or until it's just a little war before you turn it out onto the cooling rack. Then reheat the second half of the glaze over low heat.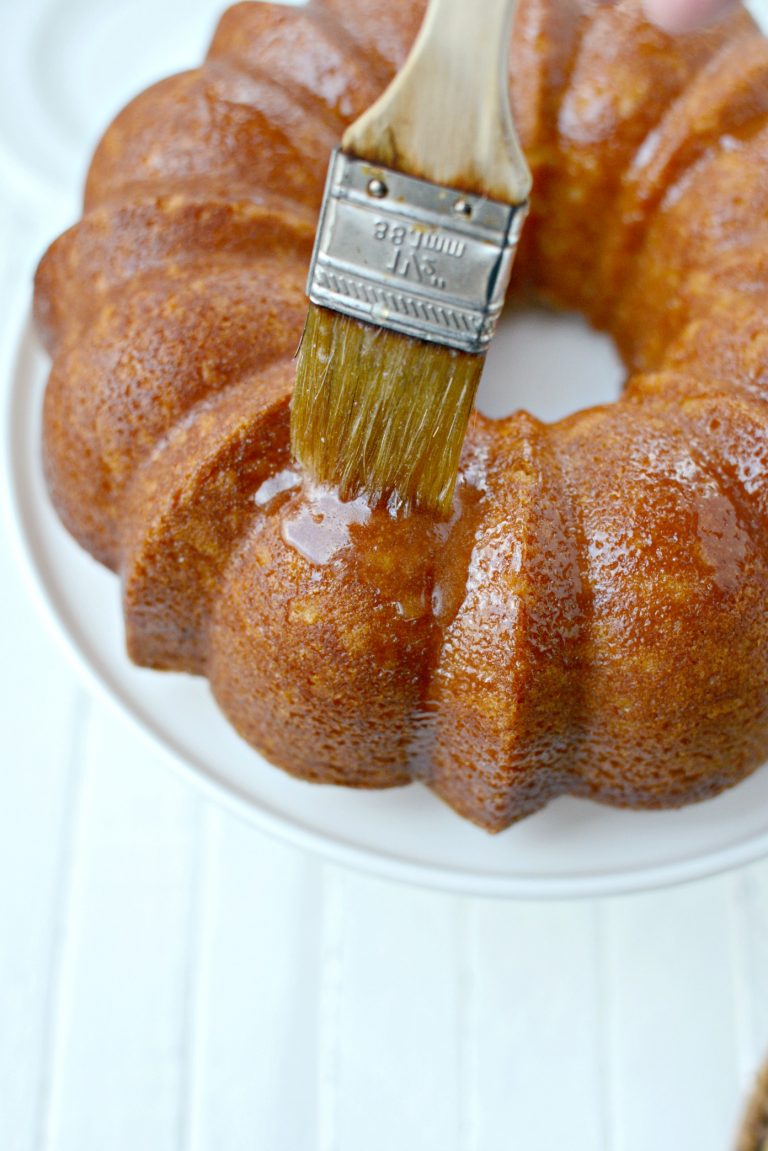 Brush some of the remaining glaze over the entire cake until it's nice and glossy. I usually do two coats 😉 .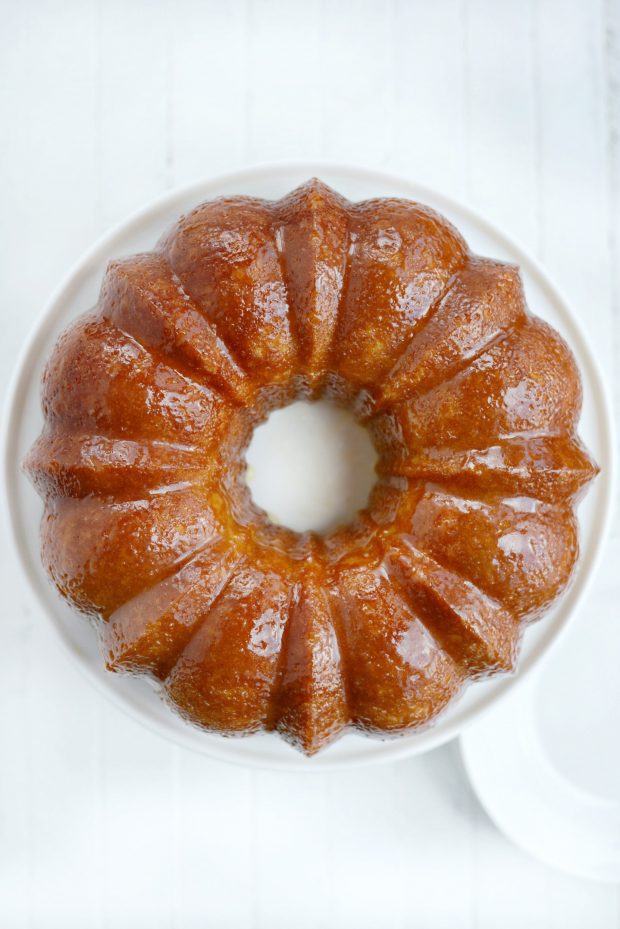 So pretty! Now its time to slice a piece…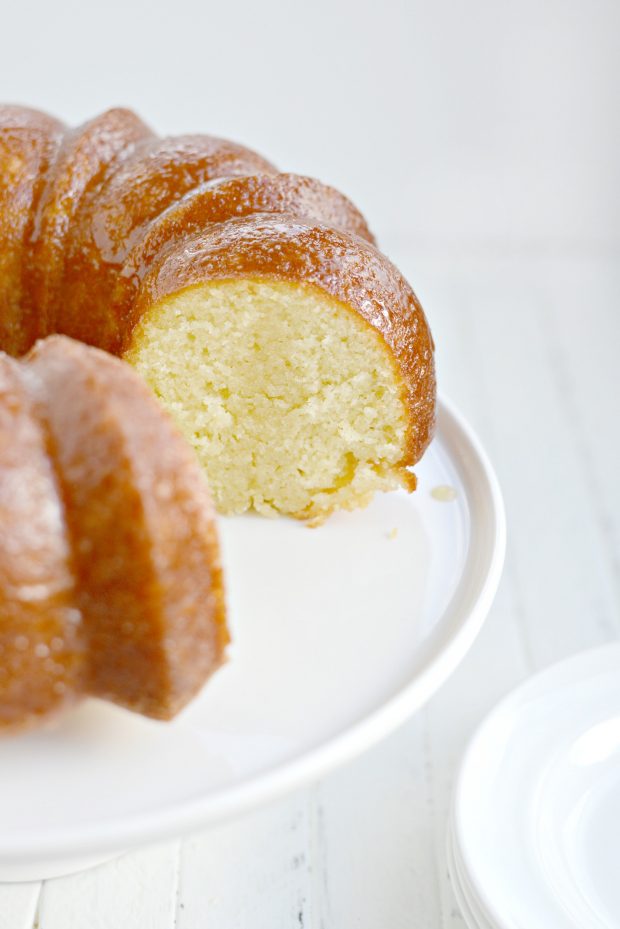 See that glaze pocket? Goodness me!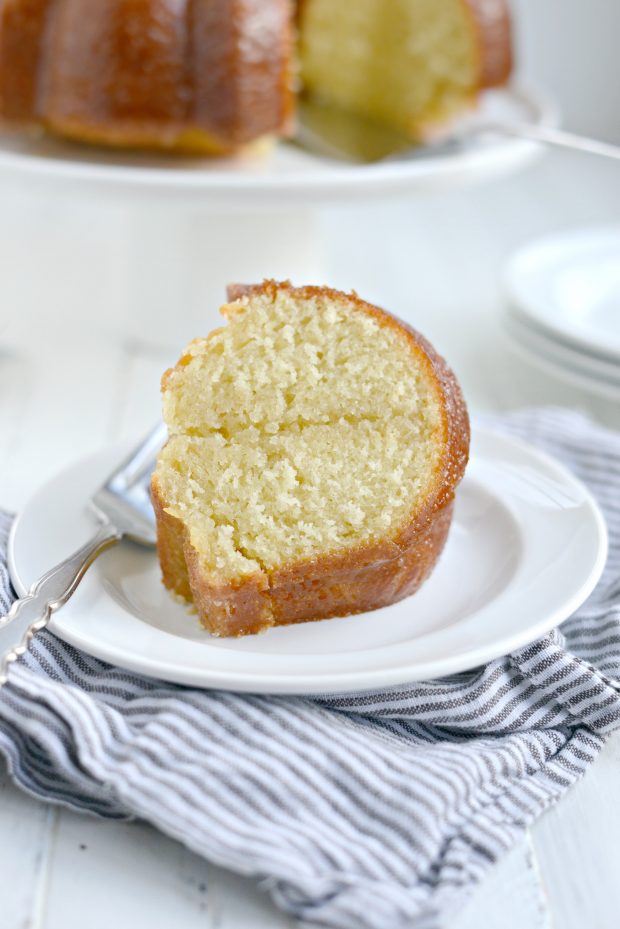 I like to drizzle a little (or a lot) of the leftover glaze onto still warm slices of this cake.
SO. GOOD.
For more cake recipes, check out my growing collection here.
Enjoy! And if you give this Kentucky Butter Cake recipe a try, let me know by snapping a photo and tagging me on twitter or instagram!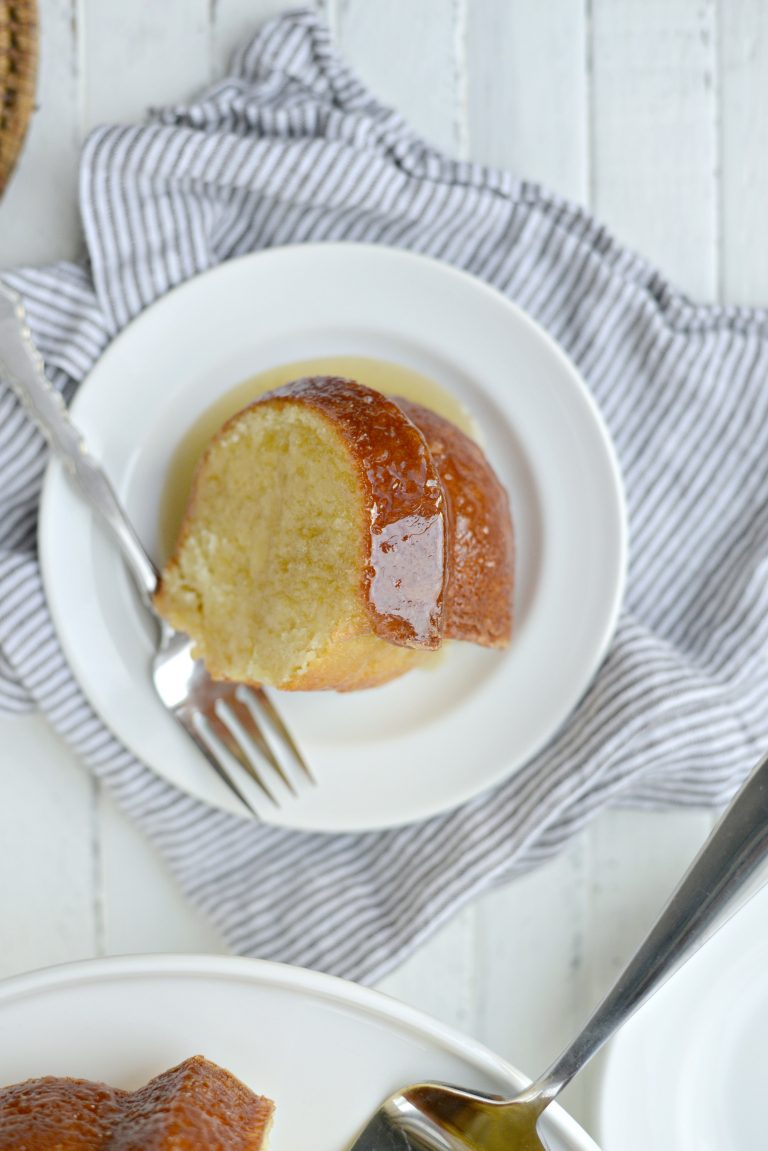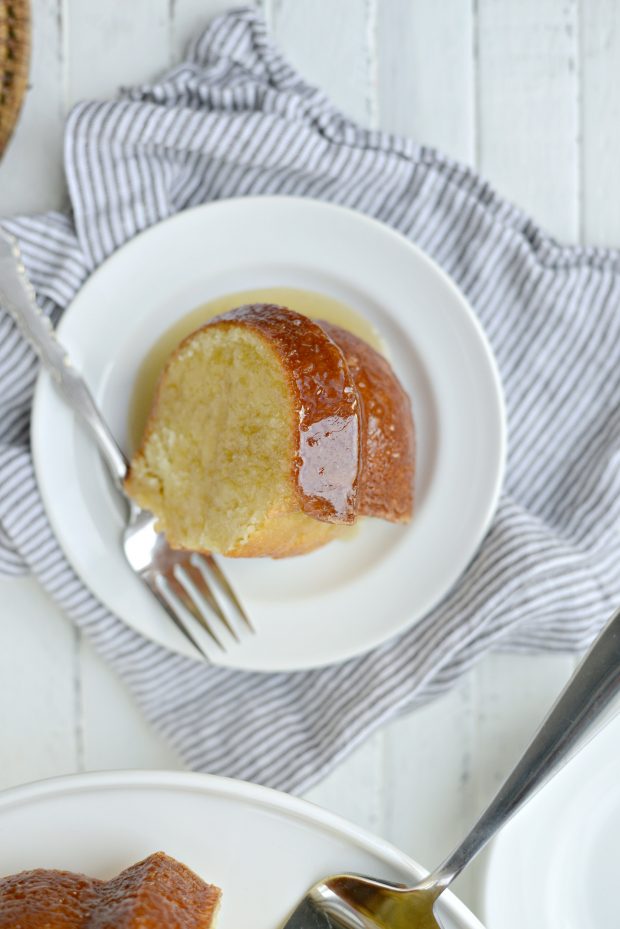 My cookbook Simply Scratch : 120 Wholesome Homemade Recipes Made Easy is now available! CLICK HERE for details and THANK YOU in advance!
[this post contains affiliate links.]
This post may contain affiliate links.
Buy the Cookbook: Simply Scratch : 120 Wholesome Homemade Recipes Made Easy Now available on Amazon »
THANK YOU in advance for your support!