This Homemade Ketchup Recipe is a simple and easy way to making ketchup from scratch. Check out my cookbook for more homemade basic recipes!
I recently was left a comment saying that a recipe of mine wasn't from scratch because I used ketchup. Wha-what?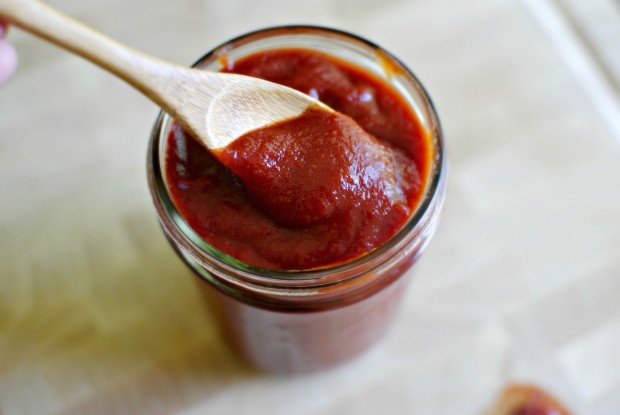 I guess I never thought about (organic store-bought) ketchup destroying a recipe and deeming un-scratch-worthy. I mean, I don't make the bread for my french toast and I sure don't distill my own vinegar. So how from scratch do I need to be in order to have a "from scratch" blog? Well thankfully it's my blog and I get to determine that.
But I do have to say thanks to "anonymous" who left that comment because I decided to turn his/her comment into a post and make my very own ketchup… from scratch.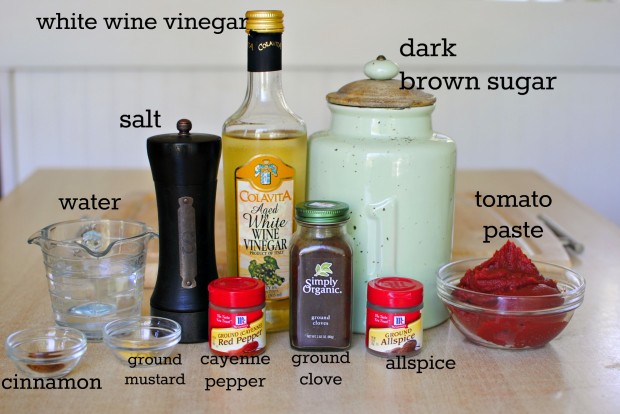 It's freakishly easy to make homemade ketchup. Tomato paste is the base for the recipe and if you're up for the challenge and want to make your own tomato paste then here is a great recipe for first-timers. I however am not interested in making it myself. At least not yet.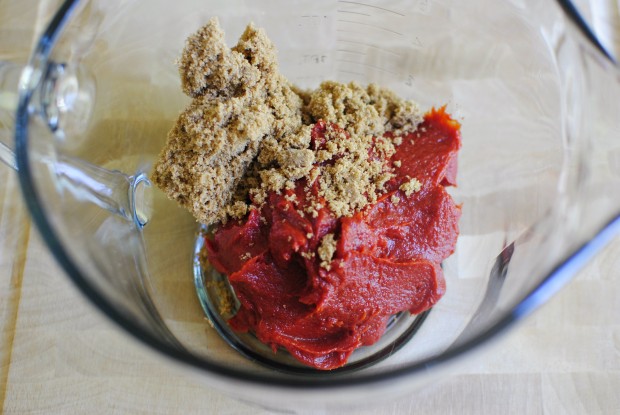 First get out a large bowl or measuring cup. You'll want a whisk too. Next measure in 12 ounces of tomato paste. Homemade or store bought, is totally up to you!
Next add in a half teaspoon of ground mustard.
Then a scant half teaspoon cinnamon.
Then add a half teaspoon of kosher salt. I don't like to use TOO much salt, so if you are using this in a recipe you don't risk the final product being overly salty.
Next add in a couple pinches of ground clove, allspice and cayenne pepper. Then add two pinches both of the clove and allspice and one of the cayenne to be exact.
Next add in about 2/3 cup of water. If it's too thick you can always thin it out with more water.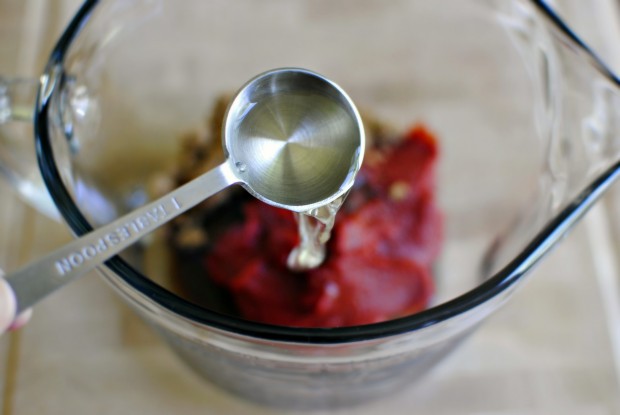 Lastly add in four tablespoons of white wine vinegar.
Finally whisk until thoroughly combined.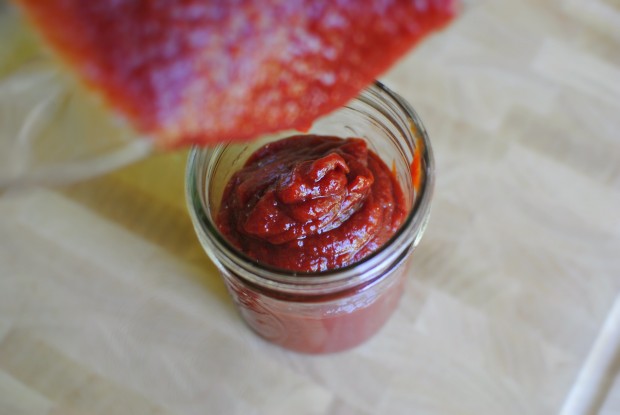 Lastly, pour the homemade ketchup recipe into a jars or container with a tight-fitting lid and popped it into my fridge for a few hours. This will help to develop the flavors. And just like pretty much anything tomato base, it always tastes better the next day.
Now who's made their own mustard? And can it be done? I'm on a mission.
Enjoy! And if you give this ketchup recipe a try, let me know by snapping a photo and tagging me on twitter or instagram!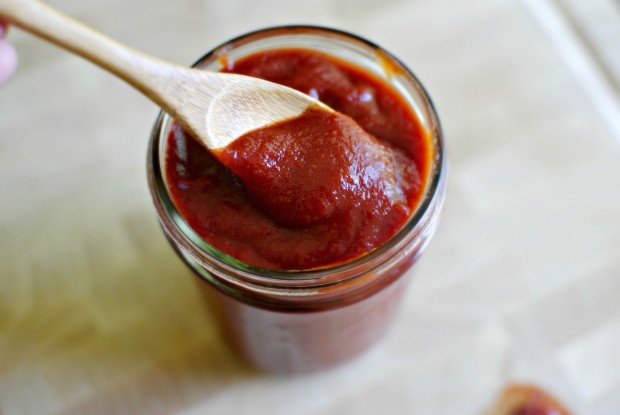 My cookbook Simply Scratch : 120 Wholesome Homemade Recipes Made Easy is now available! CLICK HERE for details and THANK YOU in advance!
Yield: 2 cups
Homemade Ketchup Recipe
This homemade ketchup recipe is a simple and easy approach to making it yourself at home. Check out my cookbook for more homemade basic recipes!

Prep Time 5 minutes

Total Time 5 minutes
Ingredients
12 ounces tomato paste
1/2 cup dark brown sugar
1/2 teaspoon dry ground mustard
1/2 teaspoon kosher salt
1/2 scant teaspoon cinnamon
2 pinches of ground clove
2 pinches of allspice
1 pinch of cayenne pepper
2/3 cup water
4 tablespoons white wine vinegar
Instructions
Measure all of the ingredients and add them into a large mixing bowl.

Use a whisk and stir until the sugar is completely dissolved.

Store in an airtight container and refrigerate and overnight for the flavors to develop. This ketchup recipe should last for 3 weeks in the fridge.
Recommended Products
As an Amazon Associate and member of other affiliate programs, I earn from qualifying purchases.

[this post contains affiliate links.]