This homemade Olive Oil Zucchini Bread is super moist and delicious! Fresh zucchini is mixed in a simple batter of flour, sugar, eggs, unsweetened applesauce, olive oil and cinnamon. And is quite possibly THE BEST zucchini bread ever. Period. Yields 2 loaves.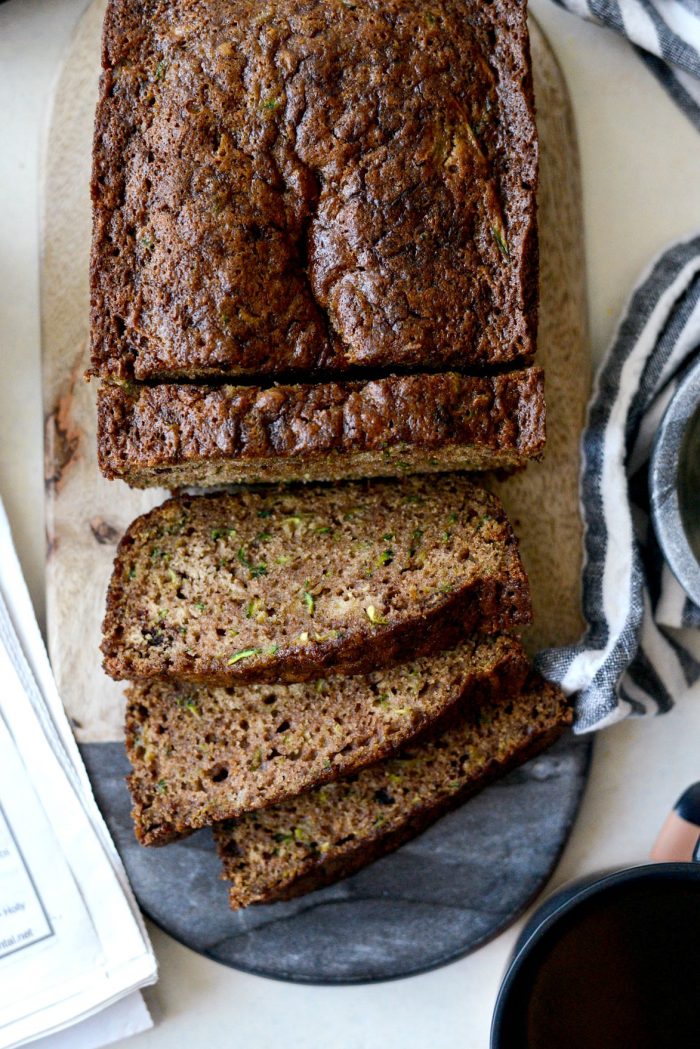 Today is school picture day. Really it's a love/hate day for me, because I have to get up at the crack of dawn and make sure my girls are dressed and do their hair special, make sure they are wearing underwear (don't ask, long story) and make sure they don't get a speck of breakfast on them. You know how it goes.
I do a double-triple-check with our youngest's face and teeth, things are known to lodge themselves in there. Or it's that she's 5 and would rather stare at her Justin Bieber poster than brush her teeth! However, our oldest is always on it and I totally trust her to get the job done!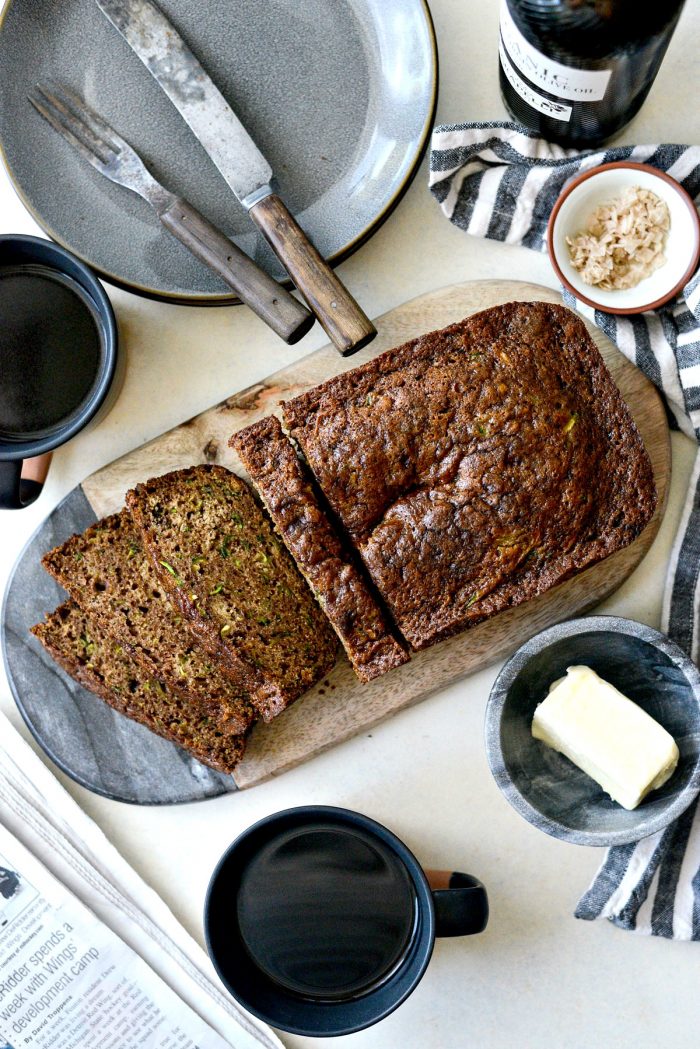 For breakfast on this special school picture day was this olive oil zucchini bread.
I would have posted it sooner, but I do work 3 twelve hour shifts a week, well that's my excuse anyways. My girls and I have been snacking on this all week long. And it has been our breakfast for the past two days. They think it's cake and I'm thinking about how my youngest is eating a green vegetable in her breakfast. Ha!
This recipe is my go-to zucchini bread. The specks of green and the warm cinnamon is my absolute favorite, and the bread ends up being ultra moist due to the applesauce and olive oil!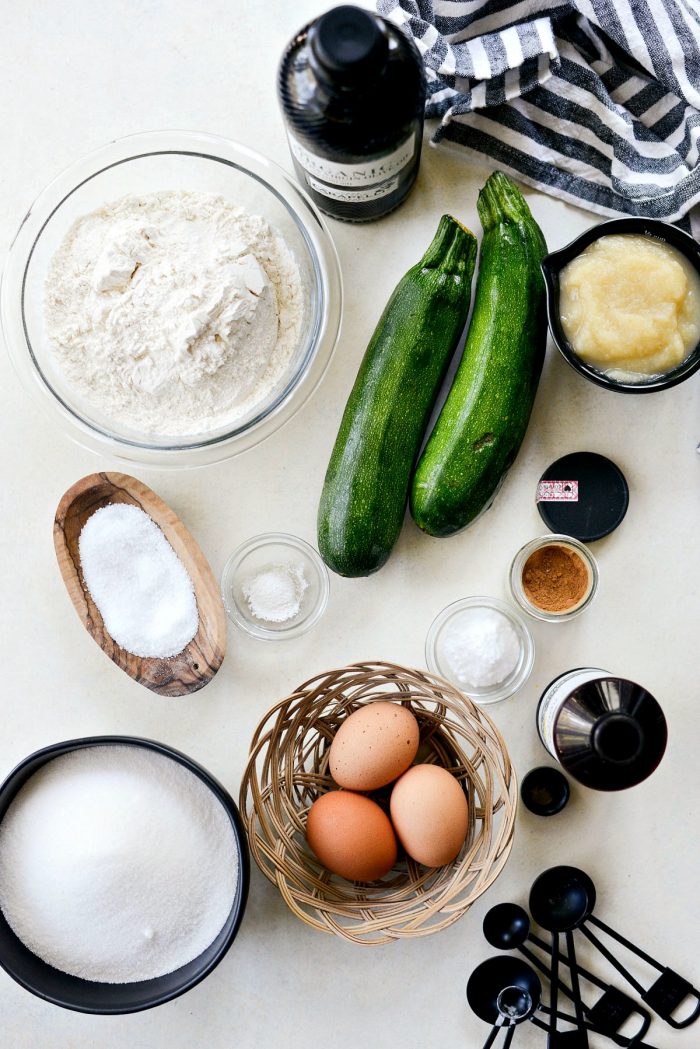 To Make This Olive Oil Zucchini Bread You Will Need:
zucchinis
flour
cinnamon
baking soda
baking powder
kosher salt
eggs
sugar
olive oil
applesauce
vanilla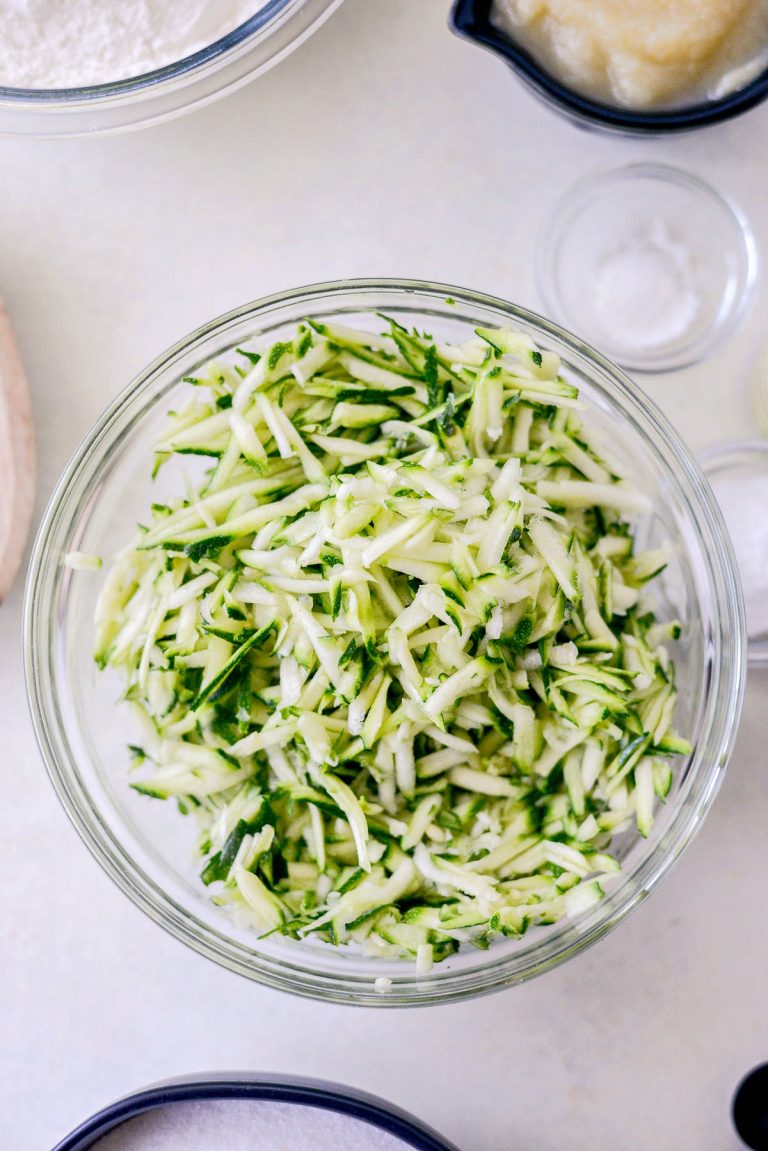 First trim off the ends, slice the zucchini(s) in half and scrape out the seeds. On the large holes of your box grater, grate the zucchinis with the skin on. You should have about 2 cups. Honestly, I never measure it though. I did for my cook book, but at home I always eyeball it.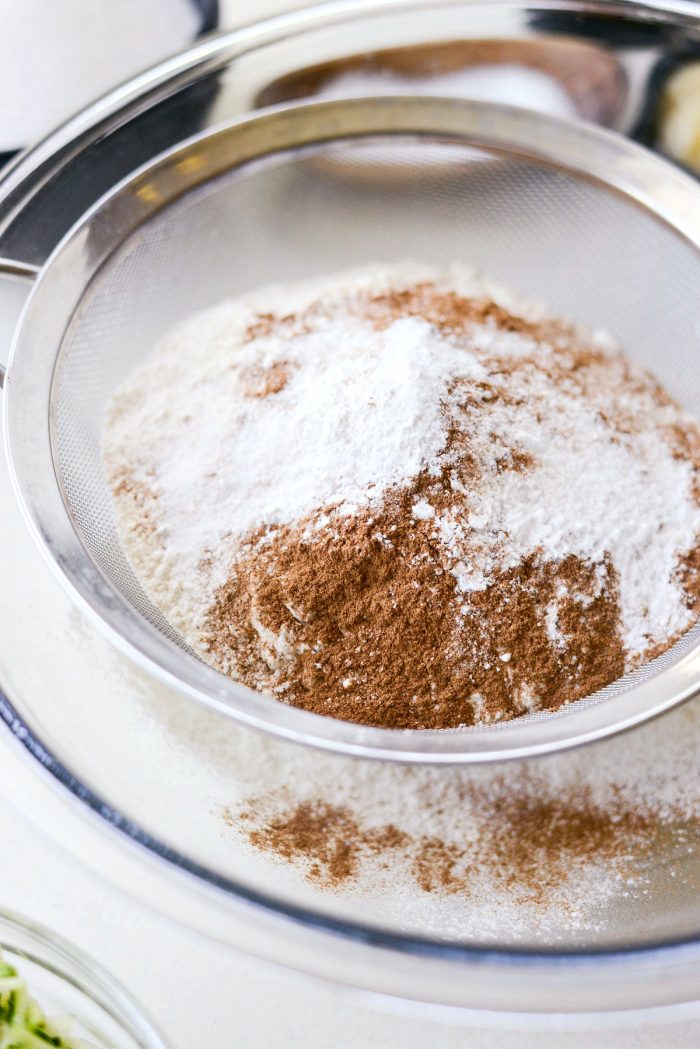 Into a large bowl, sift 2 cups flour, 3 tablespoons cinnamon, 2 teaspoons baking soda, 1 teaspoon kosher salt, 1/4 teaspoon baking powder and set off to the side.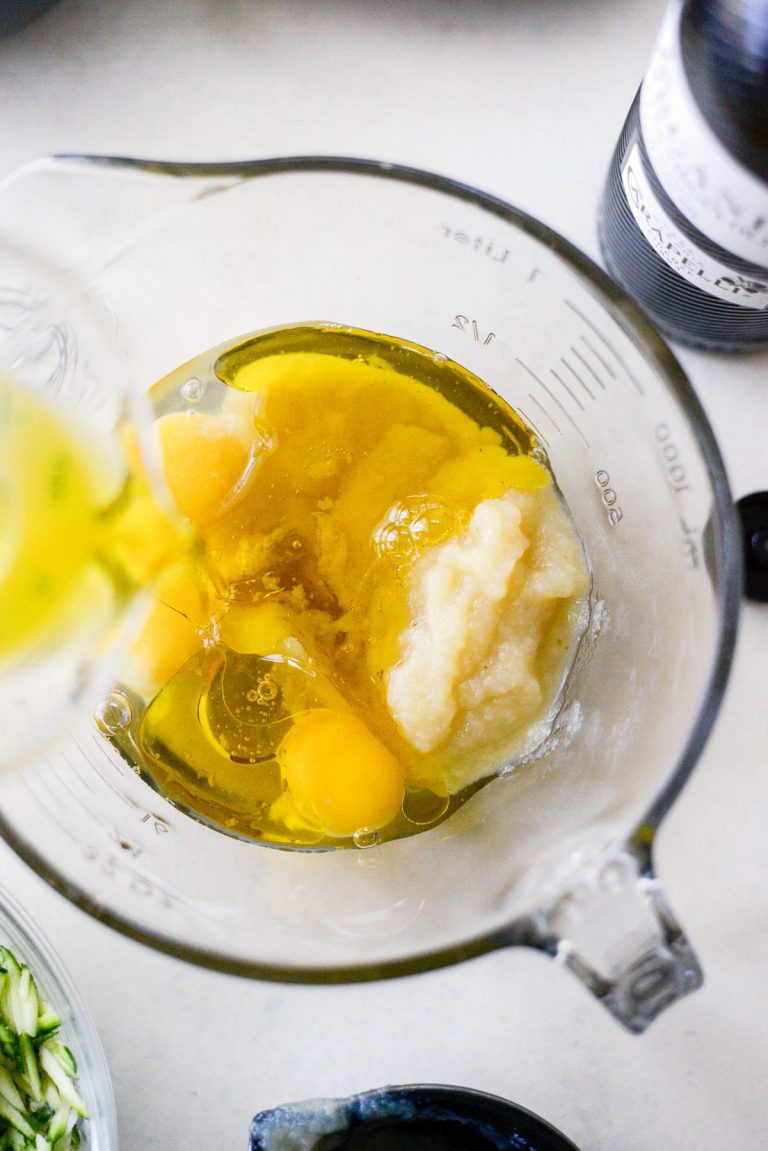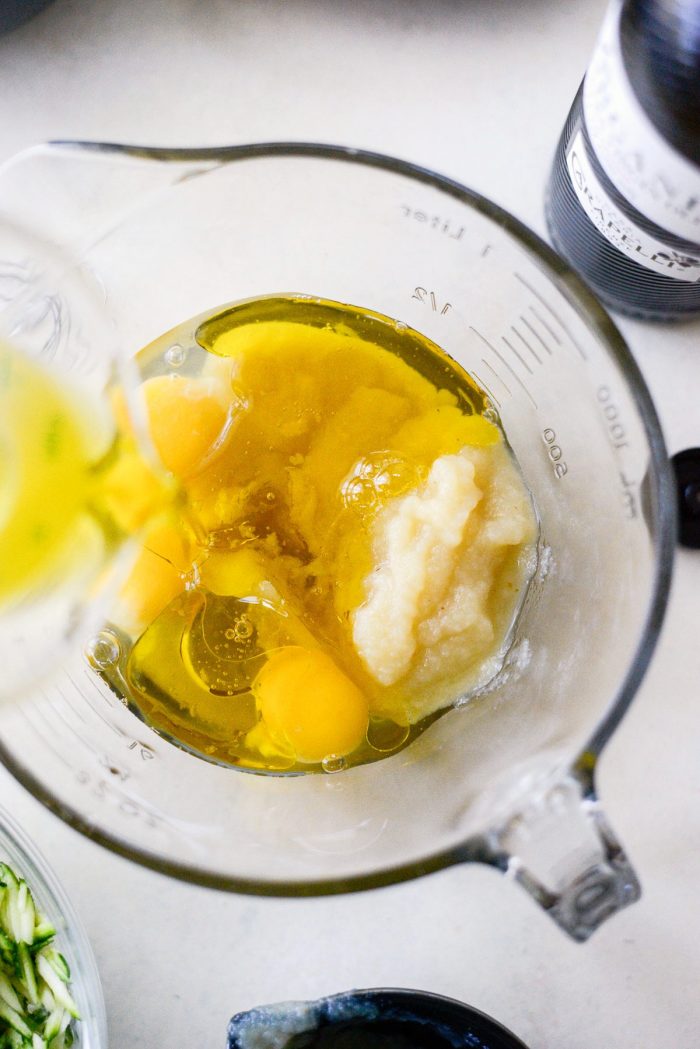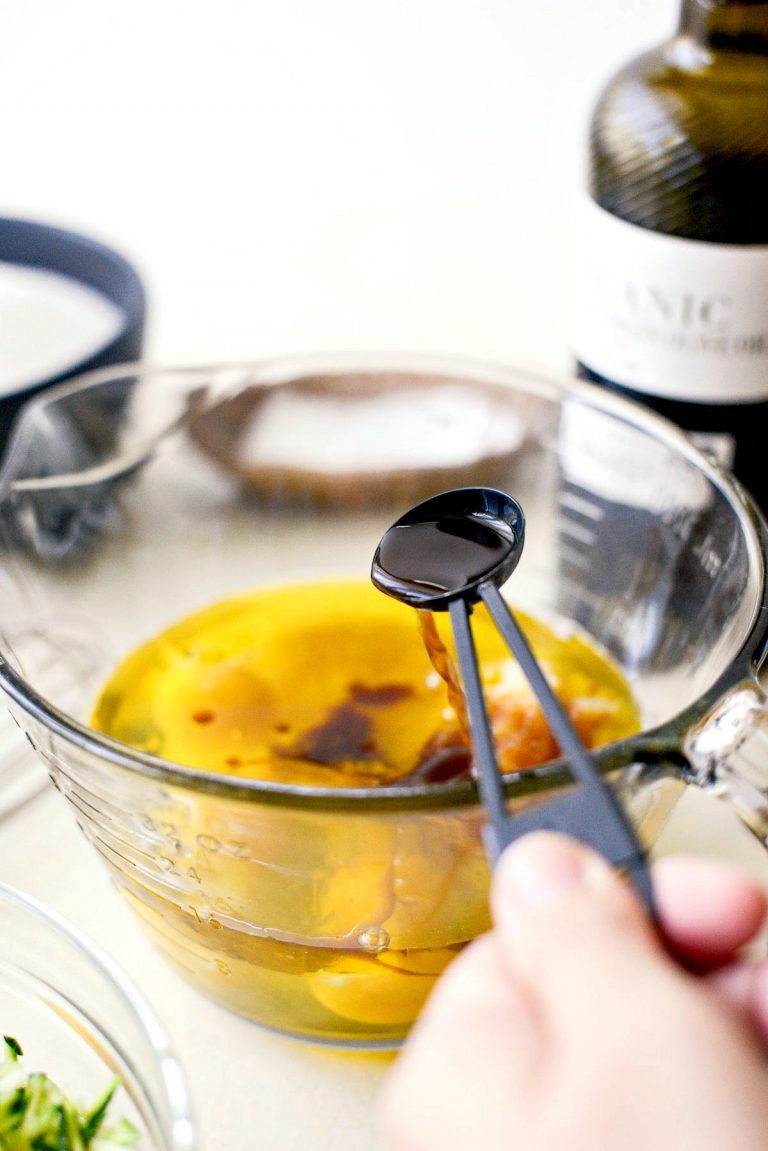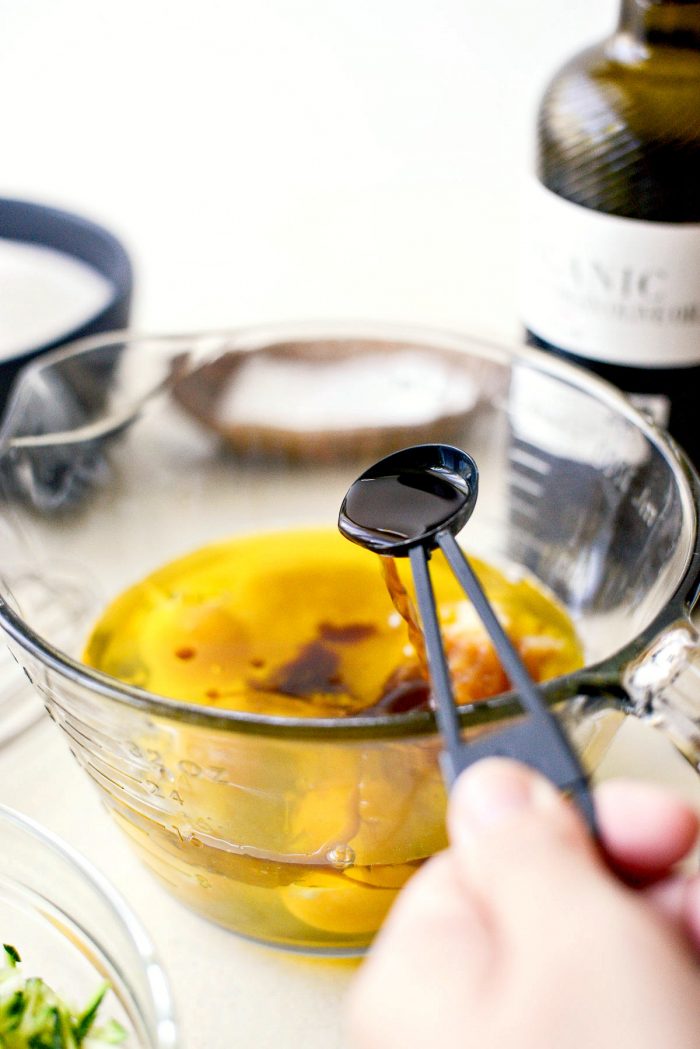 In a separate bowl, crack in 3 large eggs, and add in 2 cups sugar, 1/2 cup unsweetened applesauce, 1/2 cup olive oil and 3 teaspoons vanilla extract.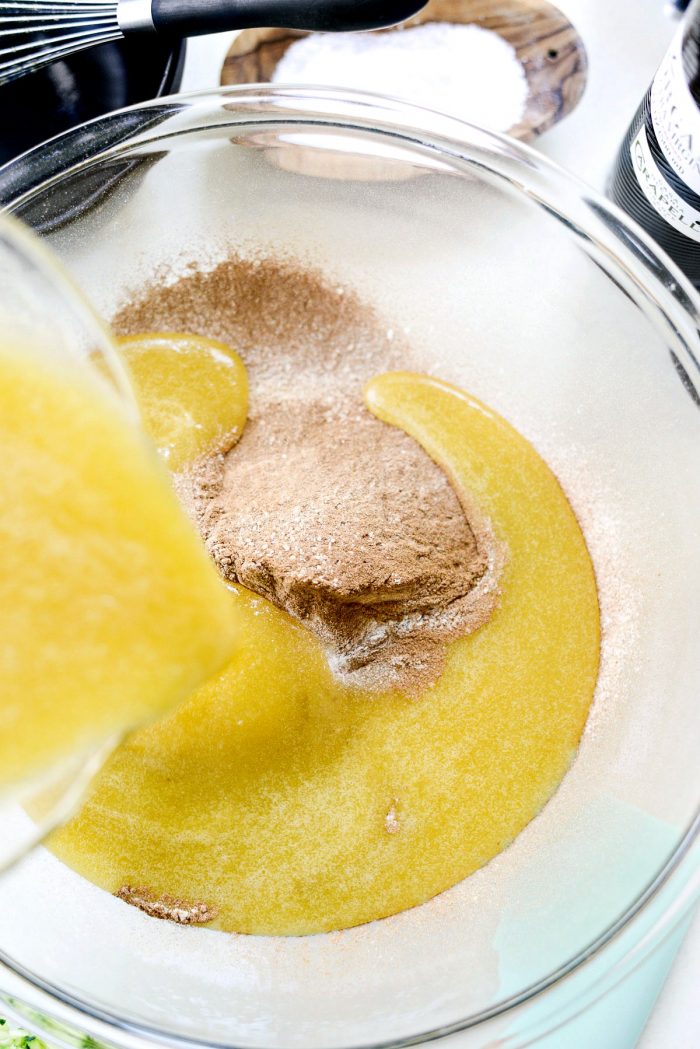 Whisk to combine and then pour it to the bowl with the dry ingredients.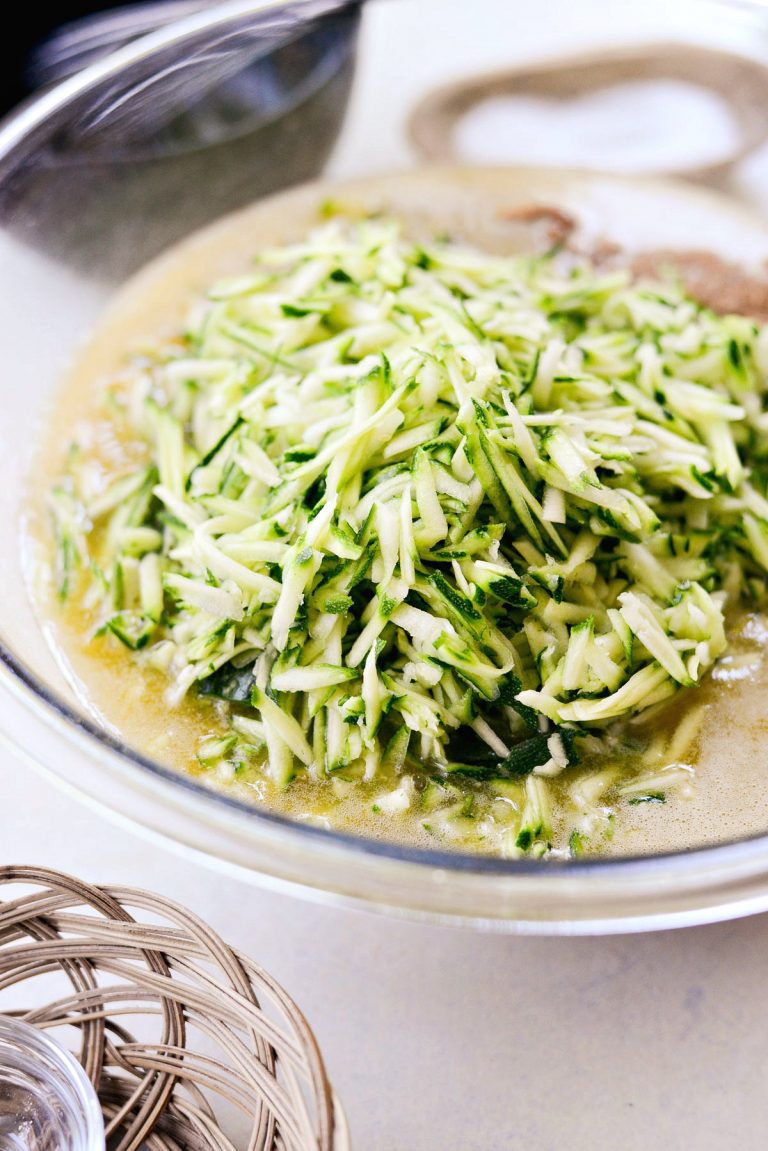 To that, add the grated zucchini.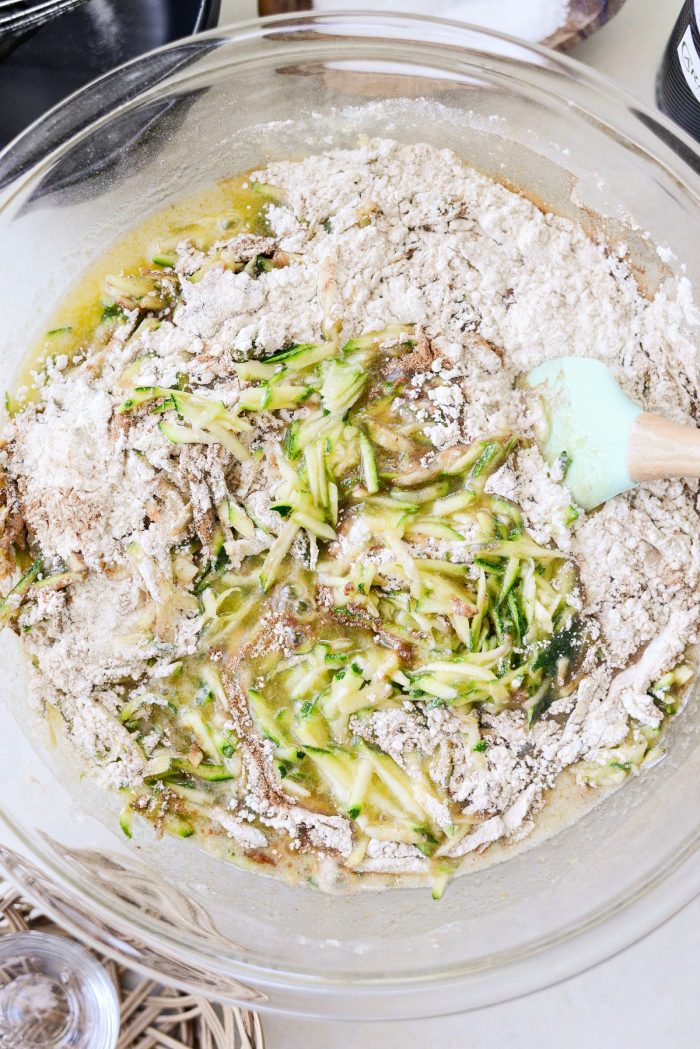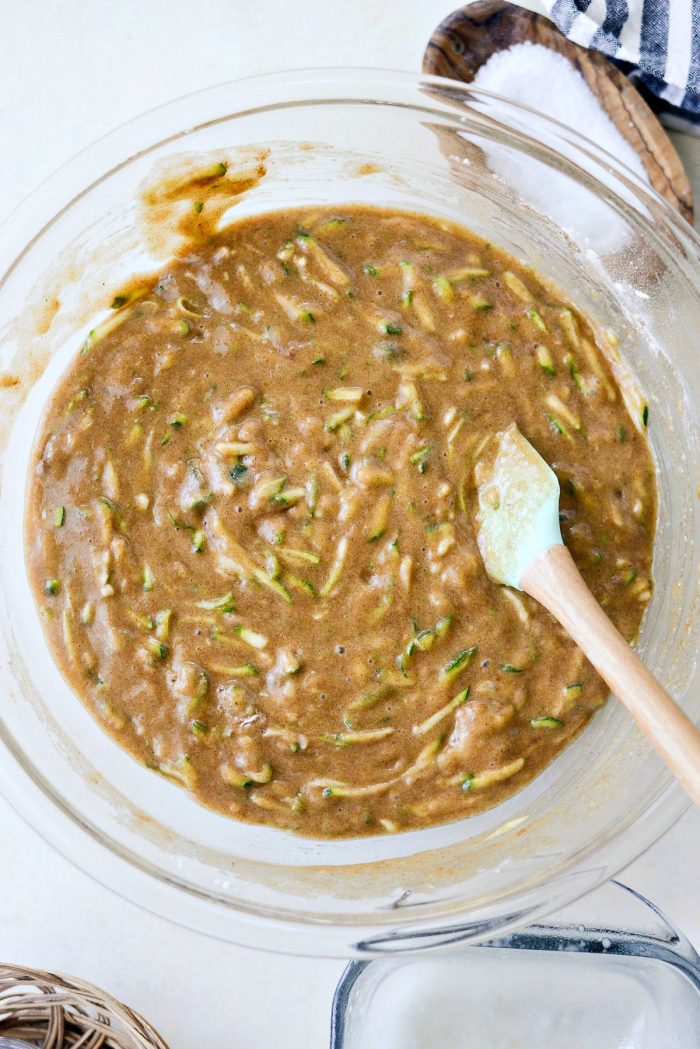 Switch over to a rubber spatula and mix until all the dry ingredients are incorporated with the wet.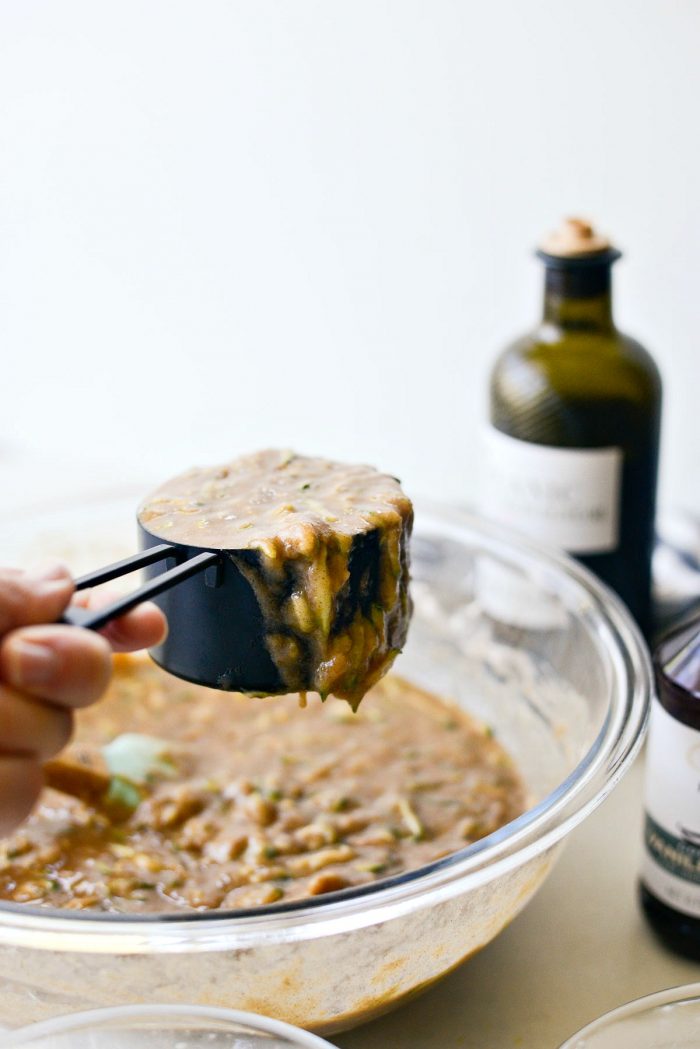 Divide the zucchini bread batter among 2 greased loaf pans, which averages out to be roughly 3 cups per pan.
Bake on the middle rack of your preheated 350° oven for about 45 to 50 minutes or until a tester comes out clean with maybe a few crumbs attached.
Let the olive oil zucchini bread cool in the loaf pans for about 20 minutes before carefully removing and transferring to a wire rack to finish cooling.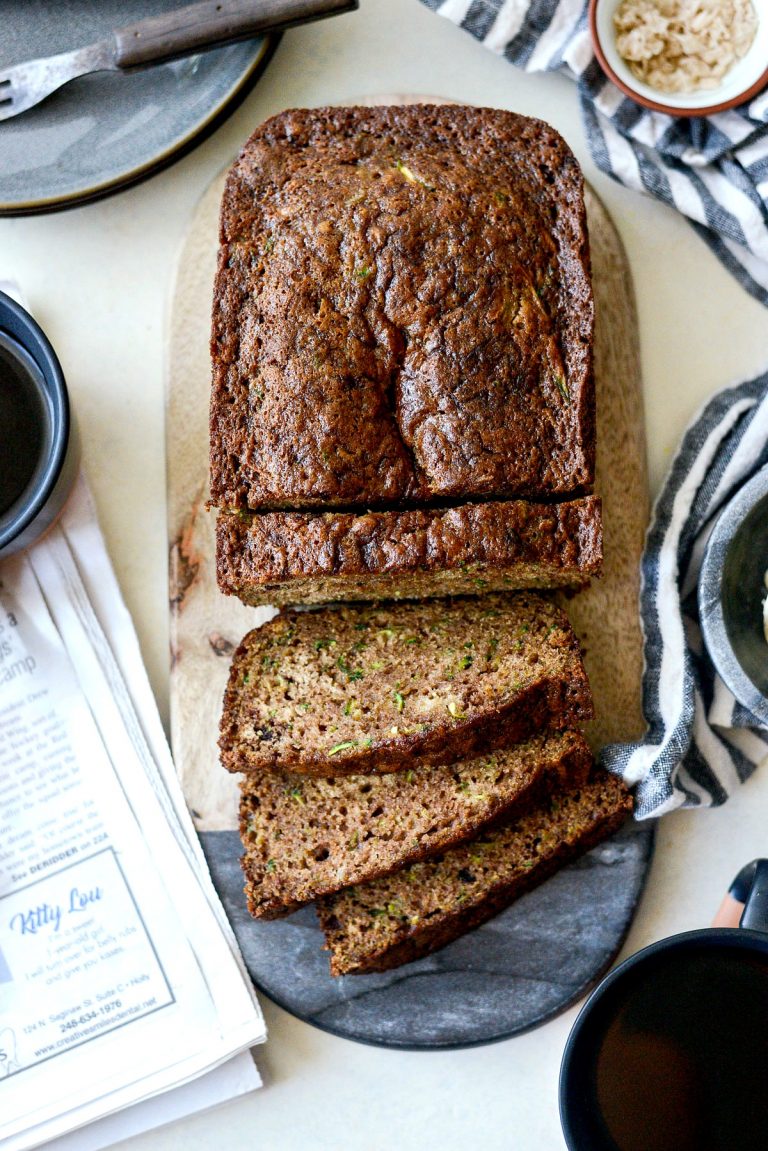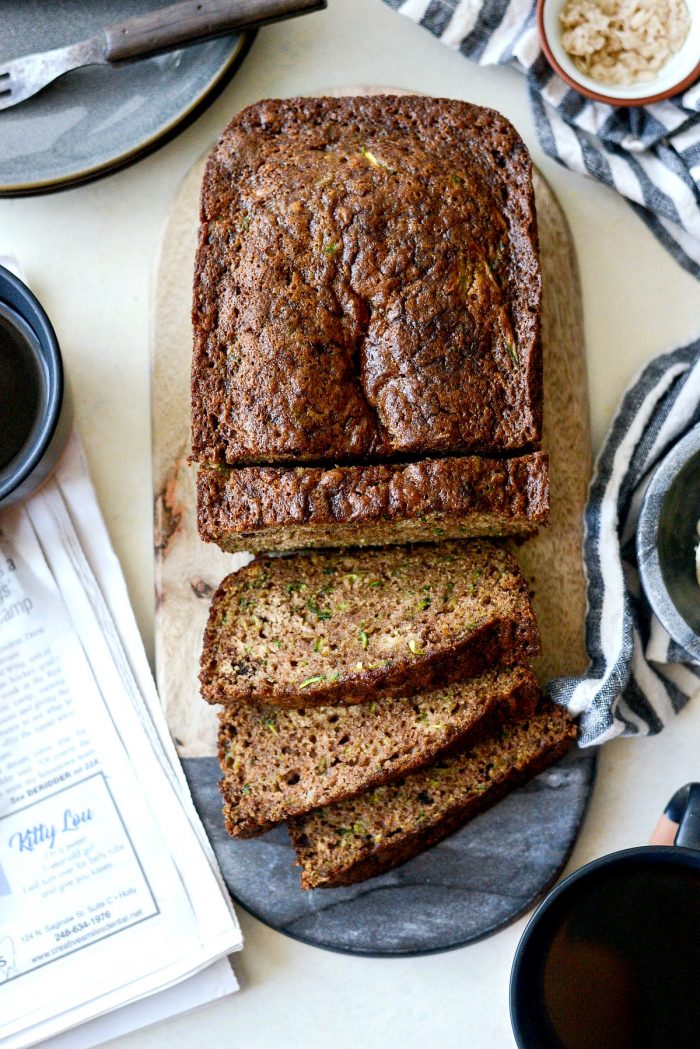 I love to see those tiny specks of the green zucchini flesh in the cake!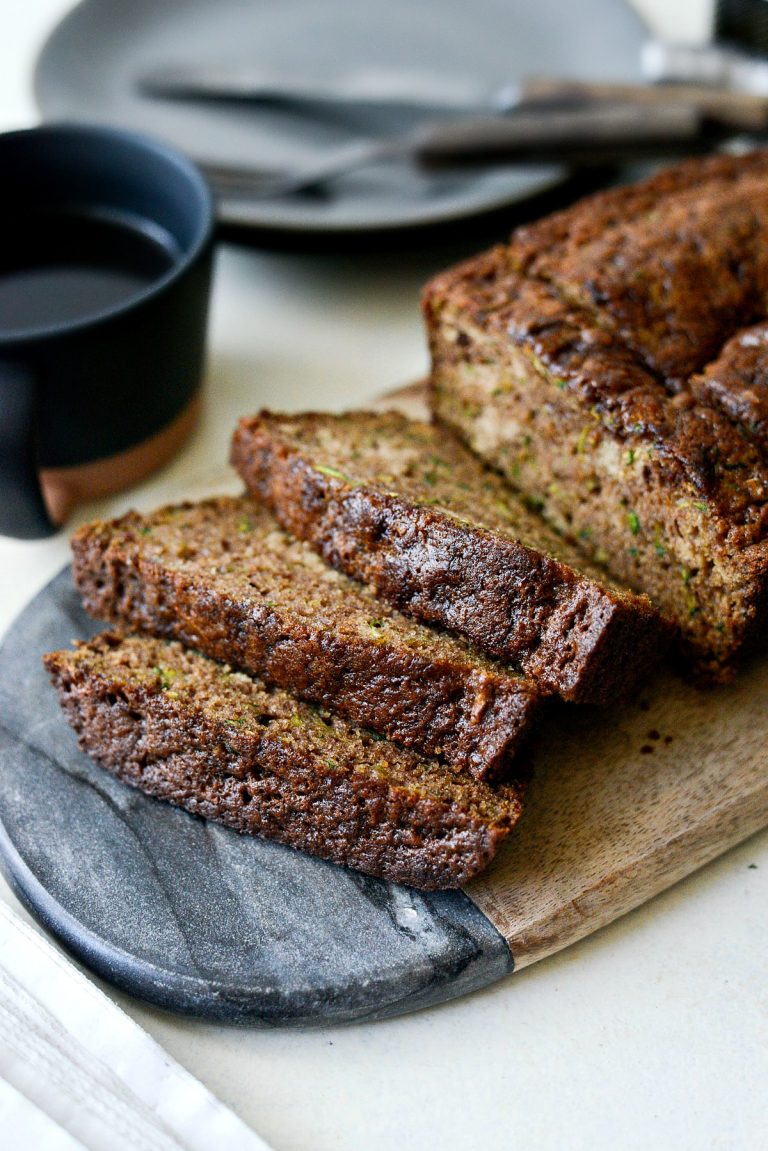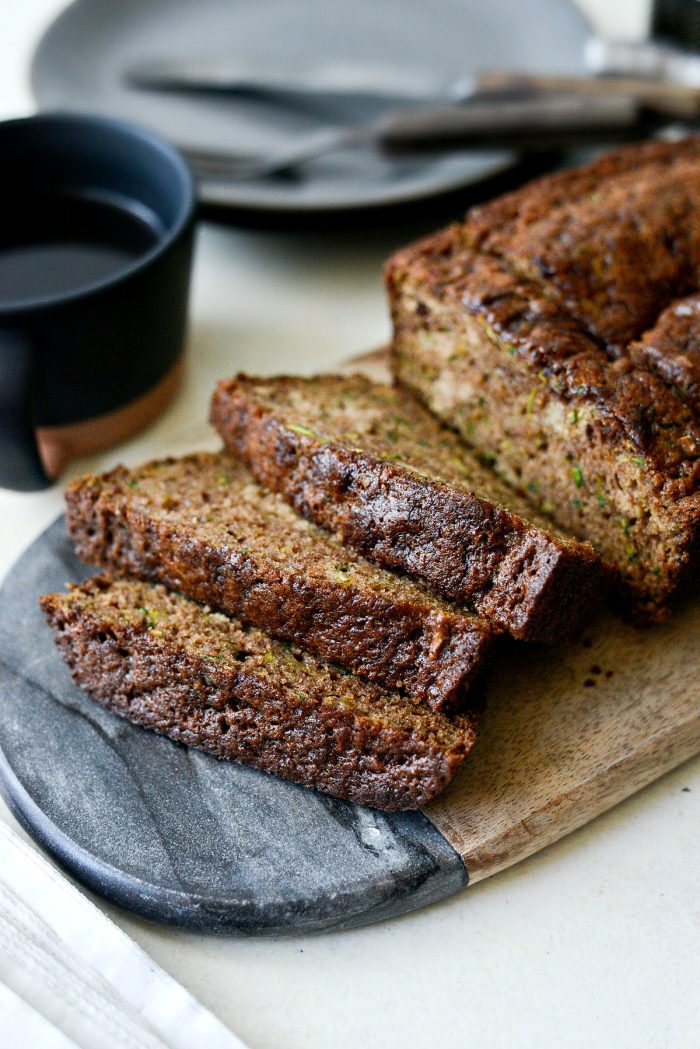 As you know, there's only one way to eat zucchini bread.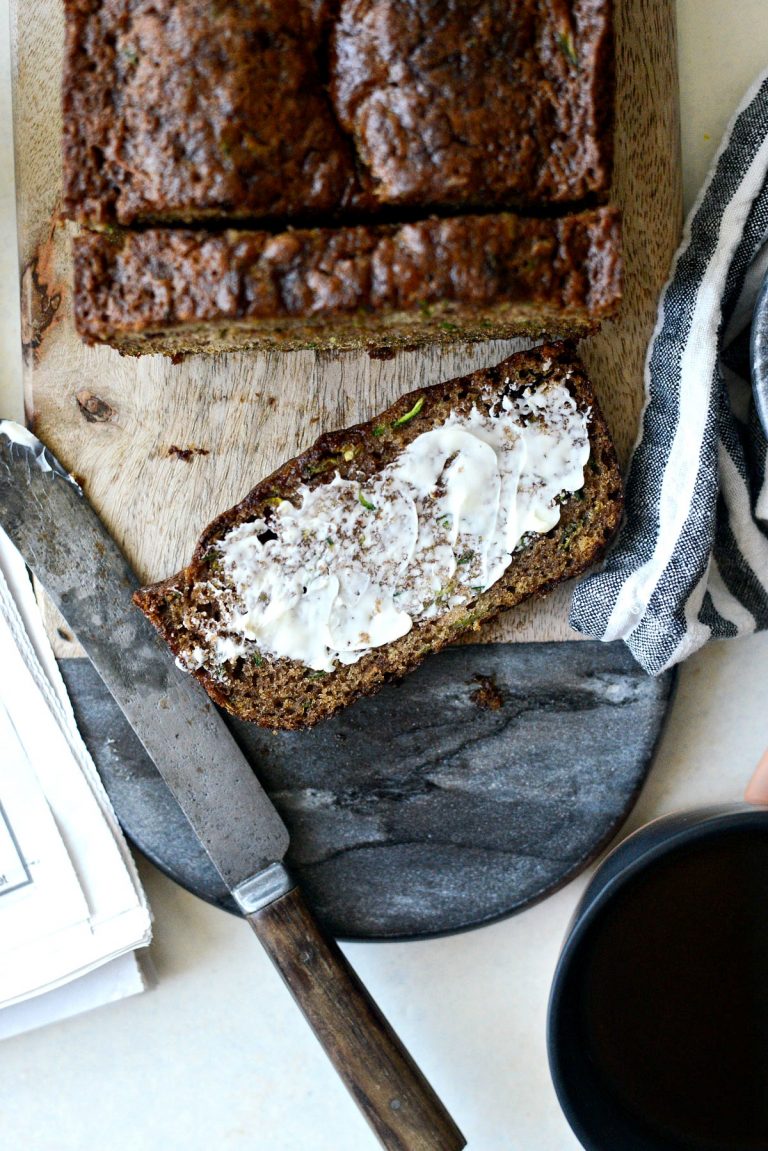 With butter.
And maybe a sprinkle of flaked sea salt. The bread must be warm so it melts the butter in to a creamy layer of goodness.
For more zucchini bread recipes Click Here!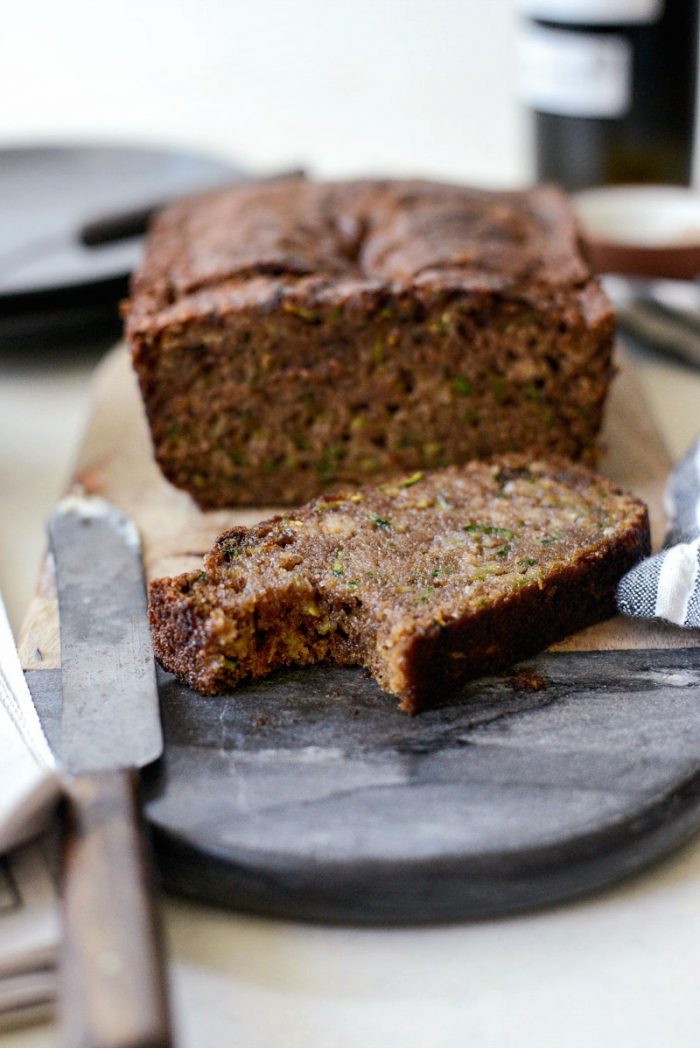 Enjoy! And if you give this Olive Oil Zucchini Bread recipe a try, let me know! Snap a photo and tag me on twitter or instagram!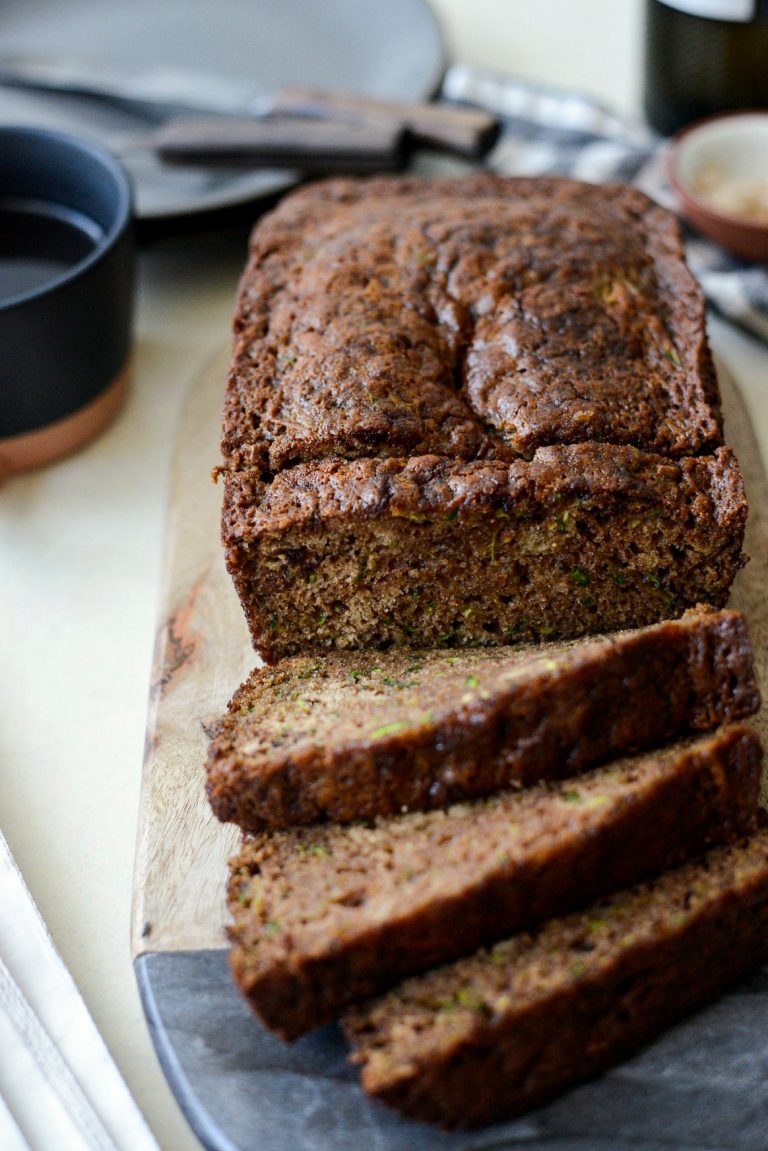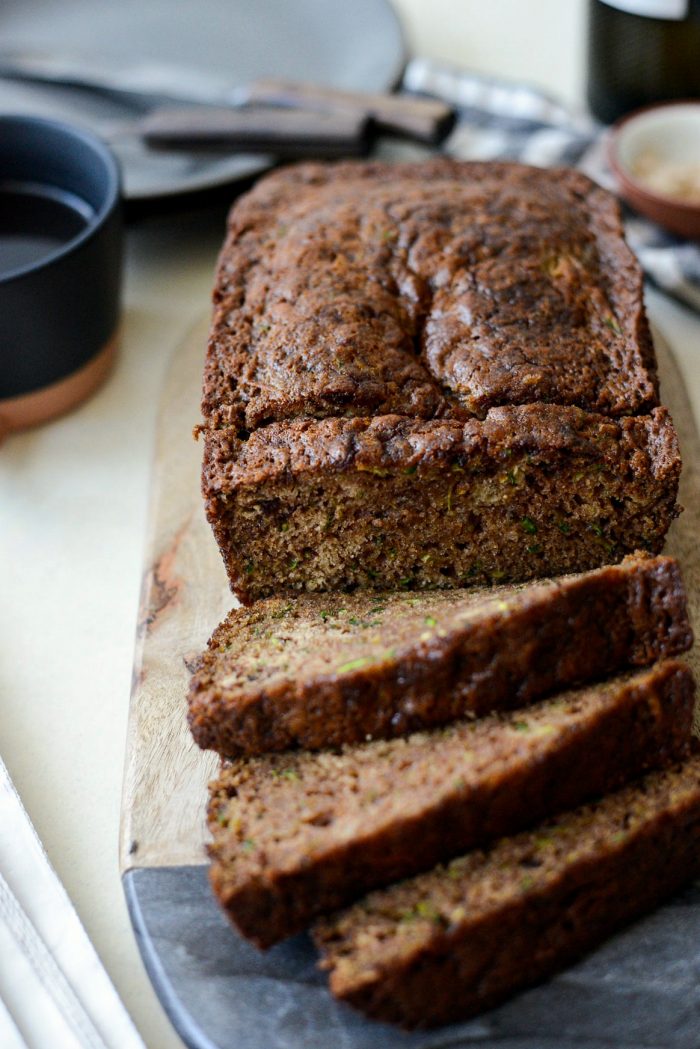 This post may contain affiliate links.
Buy the Cookbook: Simply Scratch : 120 Wholesome Homemade Recipes Made Easy Now available on Amazon »
THANK YOU in advance for your support!