Fresh tomato is used to make this light tomato vinaigrette. Drizzle over your favorite leafy green salad and enjoy!
I love making an bomb vinaigrette. From blackberry to pear and today it's tomato.
Officially I think this is the last recipe made in our old home. I remember that day perfectly; it was hot and threatening to rain and the only natural light I had was the size of this bowl.
I was excited to make this salad because it's been so hot and this salad is cool and crisp and tastes like summer… thanks to the use of fresh to-mah-to of course. I don't know 'bout you but MAN do I love tomato season!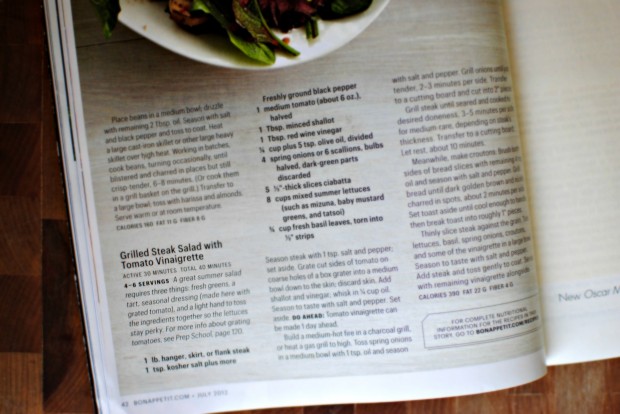 As awesome as it is, I really wish I could take all the credit for this masterpiece of a recipe but I can't. I found it in my Bon Appétit magazine and was instantly smitten. Tomato grated and spun into a vinaigrette? SIGN ME UP! However, (like usual) I didn't follow the recipe exactly… we did serve this next to a big thick juicy grilled steak… but I did my own thing when it came to the actual salad part. The vinaigrette stayed the same.
To Make This Summer Tomato Vinaigrette You Will Need:
tomato, halved and stem removed
shallot
red wine vinegar
extra light olive oil
kosher salt and black pepper, to taste
your favorite salad greens and toppings
Cut the tomato in half and place a box grater in a bowl.
Remove the stem.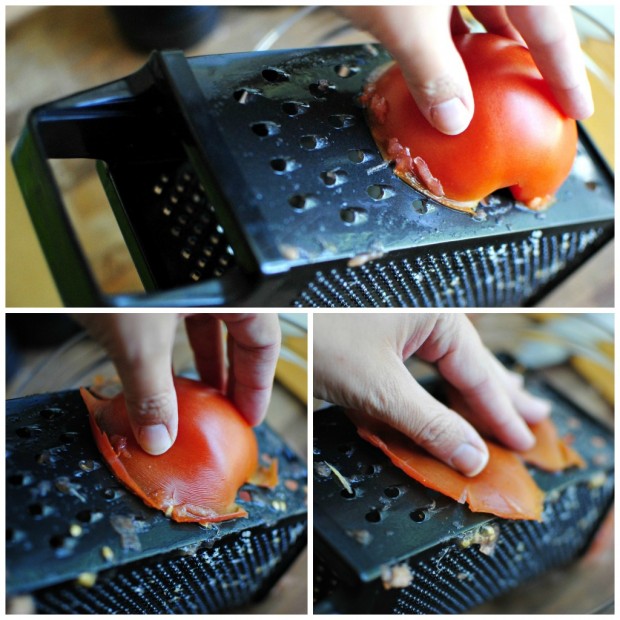 And then grate the tomato, skin side up, until all that remains is the skin.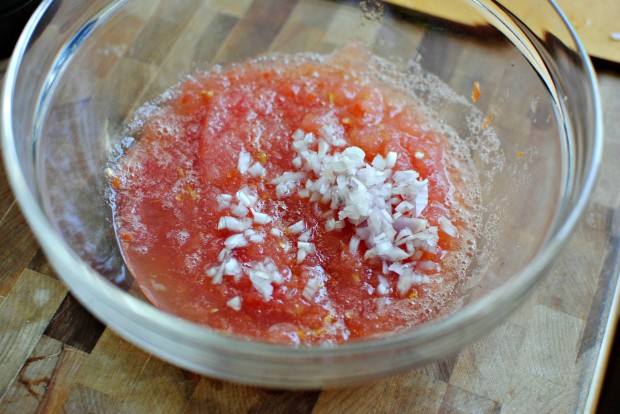 I then minced up a shallot and threw (about 1 tablespoon) of that into the grated tomato puree.
Add in the red wine vinegar.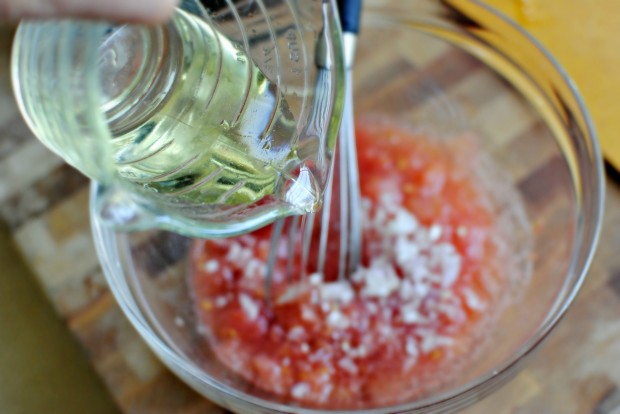 While whisking, slowly drizzle in the light olive oil.
Season with salt and pepper to taste.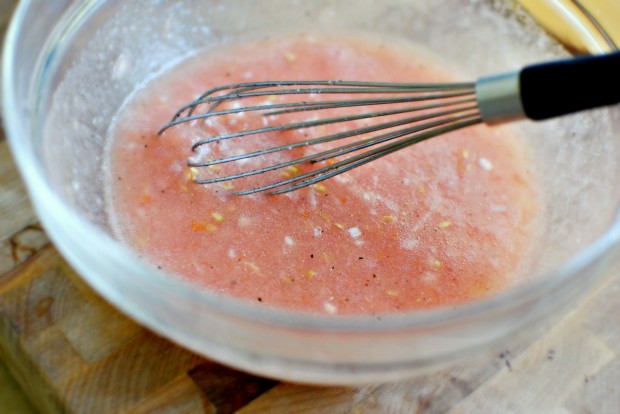 Cover and refrigerate for at least 2 hours.
For the salad I kept it simple. Mixed greens…
Added some favorite veggies and then tossed it in a little of the tomato vinaigrette. It was so fresh and light and I actually ate more salad than steak – a first for me!
Enjoy! And if you give this Summer Tomato Vinaigrette recipe a try, let me know! Snap a photo and tag me on twitter or instagram!
This post may contain affiliate links.
Buy the Cookbook: Simply Scratch : 120 Wholesome Homemade Recipes Made Easy Now available on Amazon »
THANK YOU in advance for your support!