Speculoos Cookies (aka speculaas or dutch windmill cookies) are a thin, crisp and delicously spiced cookie. Typically made to enjoy before St. Nicholas Day or around Christmastime. This recipe yields 24 to 26 cookies.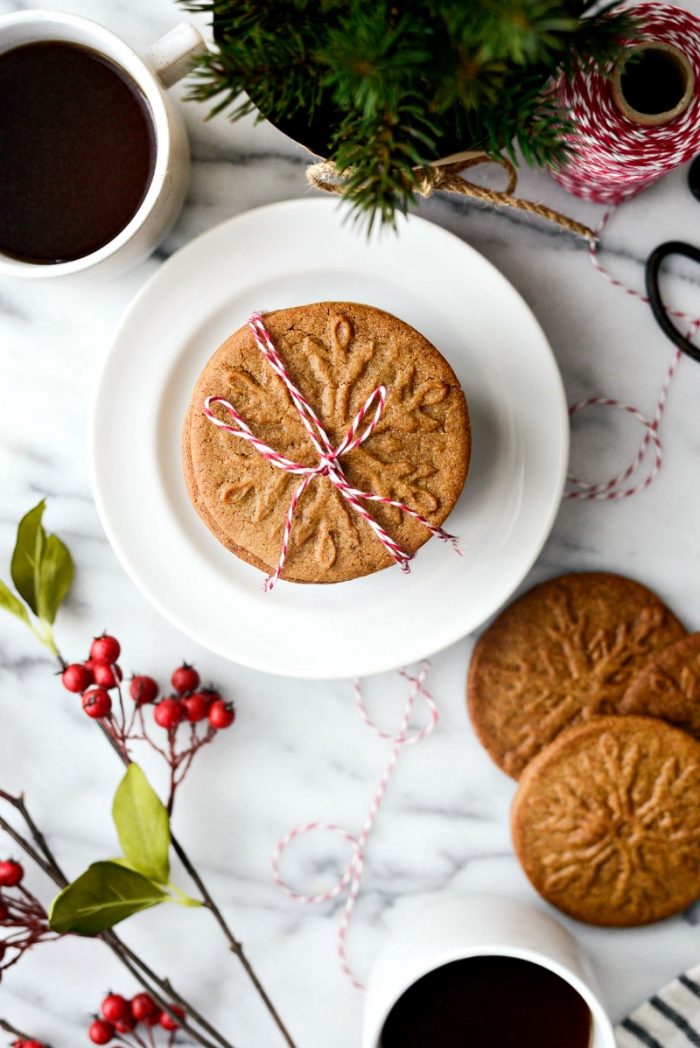 These cookies have been on my to-do list for a while now.
For years I've heard about Speculoos cookie butter. I wasn't really that interested in it because I figured it would most likely turn out to be an addiction that I didn't need. Until one random day, I did an internet search to find out what's actually in cookie butter. That sent me down a rabbit hole, discovering that it all starts with Speculoos Cookies, a beloved childhood cookie.
When I was a kid, our grocery store (Meijer) used to sell all sorts of things in bulk bins. Bins of chocolate chips, nuts, candy and cookies. There was a particular bin for windmill cookies that my mom always bought and brought home after grocery shopping. Thin golden brown cookies pressed to resemble a windmill. And I believe they had slices of almonds pressed into them as well.
To say I loved those cookies is an understatement. My kid-self couldn't put a finger on the flavor was (ginger? cinnamon?) all I knew is they were so good!
They still sell them, albeit not in bulk, but in my opnion they aren't the same. Luckily, now that I can make my own.
These cookies have rich history and a few fun facts, but I'll spare you the details (that's what wikipedia is for!) just believe me when I say that these cookies taste like Christmas.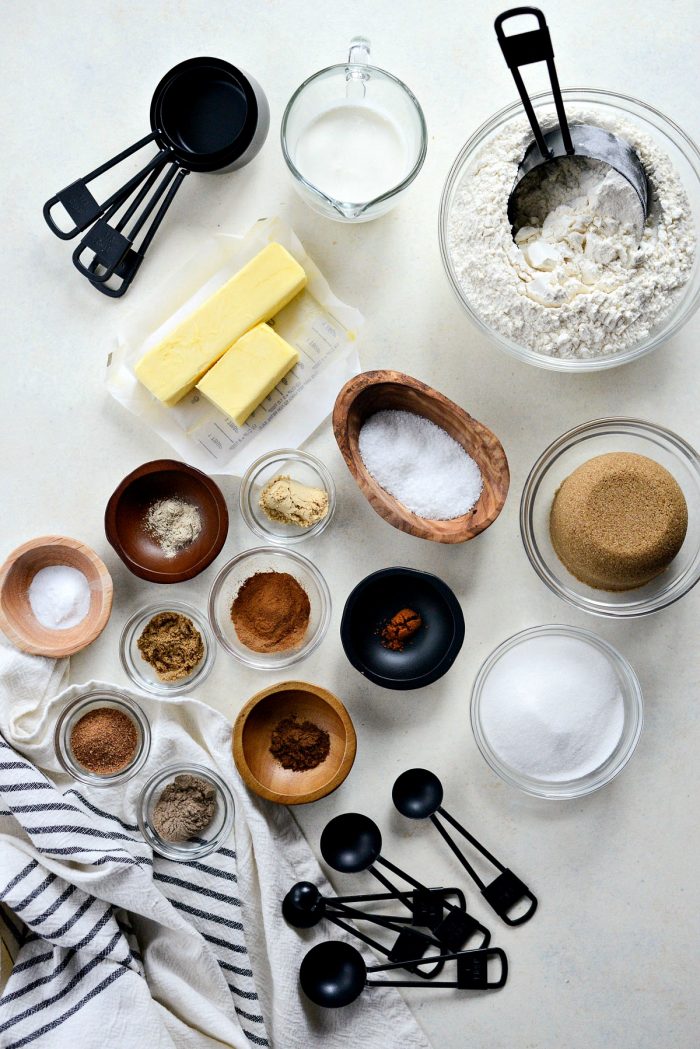 To Make Speculoos Cookies You Will Need:
flour
baking soda
kosher salt
cinnamon
nutmeg
cardamom
coriander
ground ginger
clove
mace
white pepper
unsalted butter
dark brown sugar
granulated sugar
heavy cream
NOTE: I've had success with this recipe written as is, however a lot of readers (who struggled getting this dough to form) added 1 egg to the dough with success!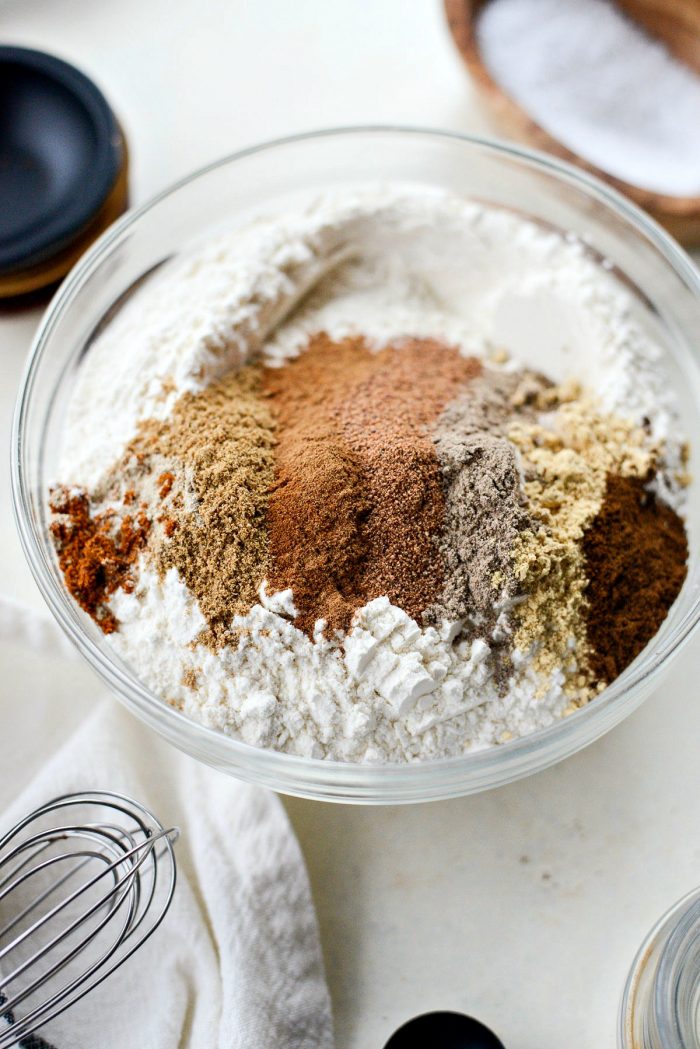 In a medium mixing bowl, measure and add 3 cups unbleached all-purpose flour, 1/2 teaspoon baking soda, 1 teaspoon kosher salt, 2 teaspoons ground cinnamon, 1-1/2 teaspoons ground nutmeg, 1 teaspoon ground cardamom, 1 teaspoon ground coriander, 1 teaspoon ground ginger, 1/2 teaspoon ground clove, 1/4 teaspoon ground mace and 1/4 teaspoon ground white pepper. Whisk to combine and set off to the side.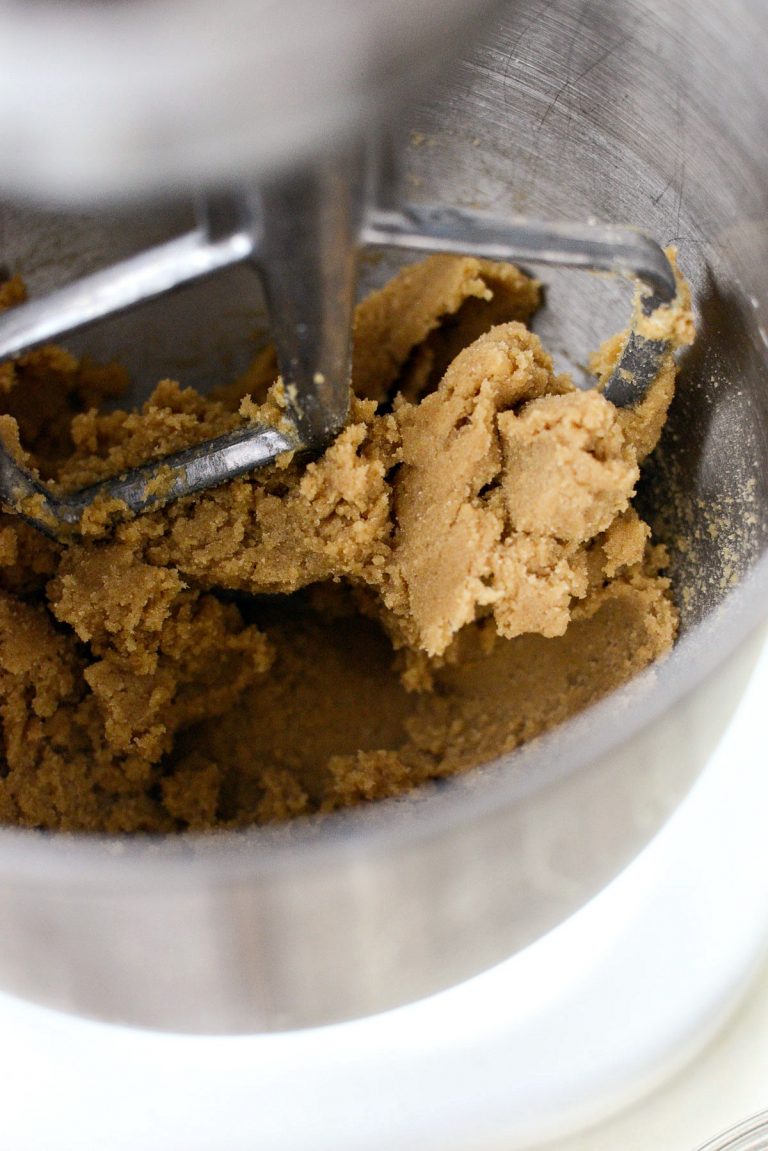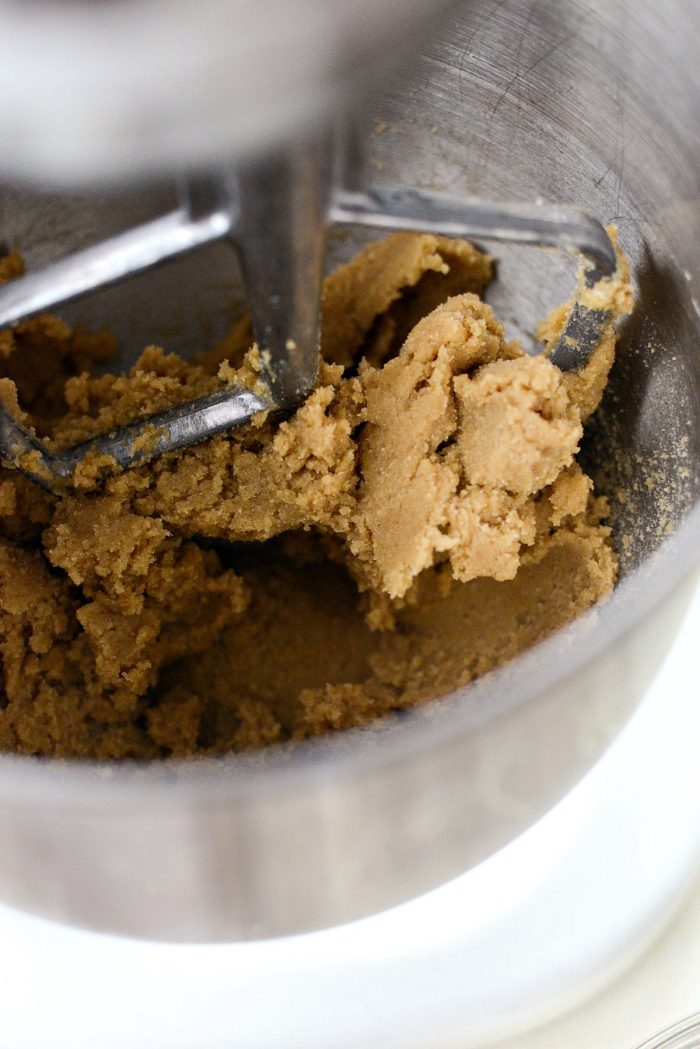 In the bowl of your stand mixer, fitted with the paddle attachment, mix together 1-1/2 sticks (3/4 cup) softened unsalted butter with dark brown sugar and granulated sugar. Cream until the mixture is light and fluffy.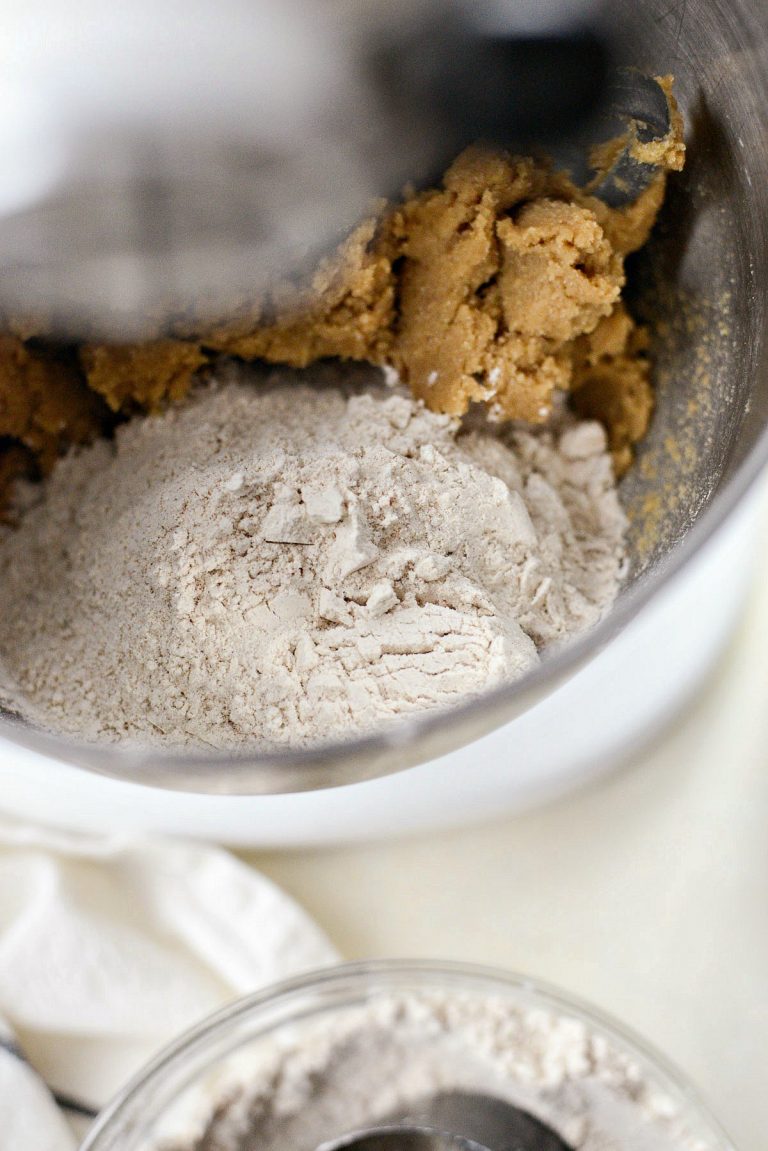 Next add in 1/2 of the flour/spice mixture and mix until just combined.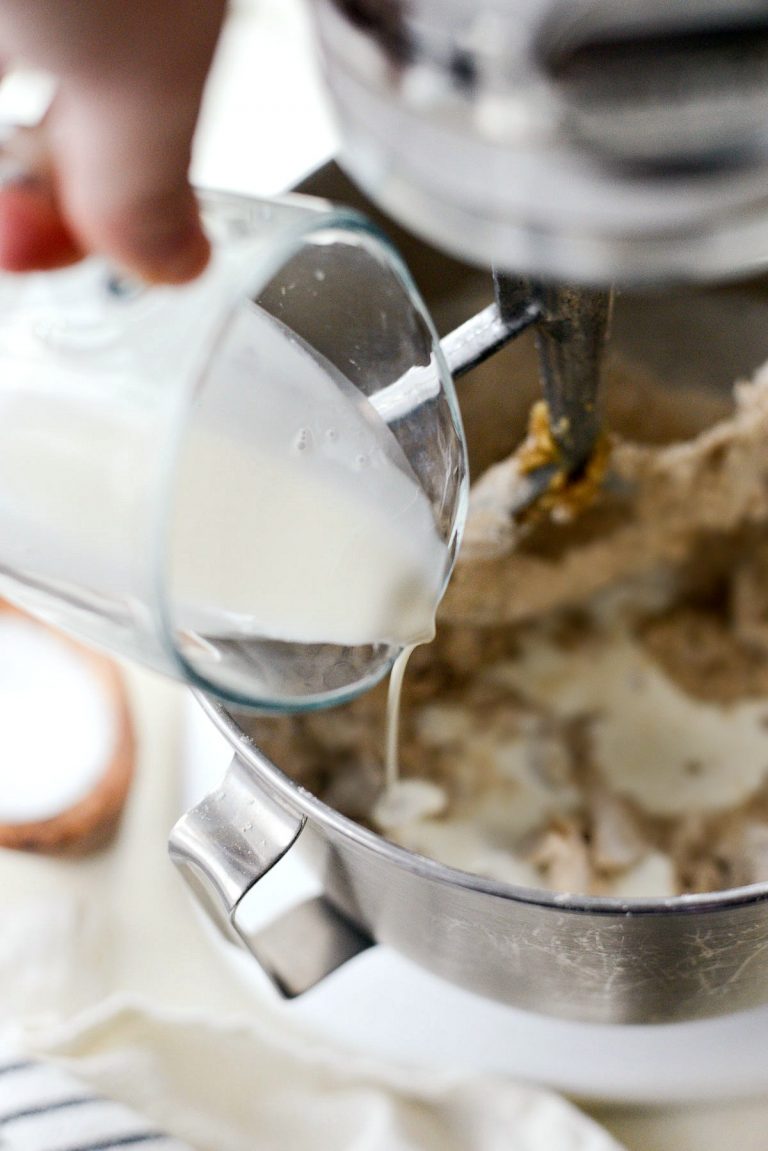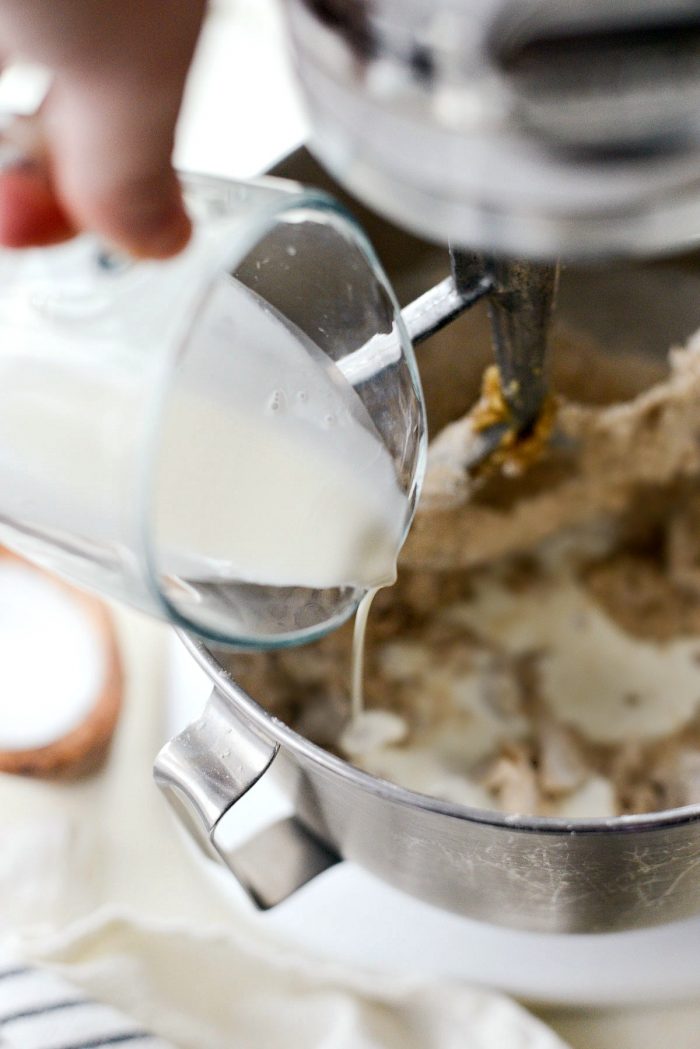 Add in 1/3 cup heavy cream and mix until just combined.
Lastly add the remaining half of the flour/spic mixture and mix until combined.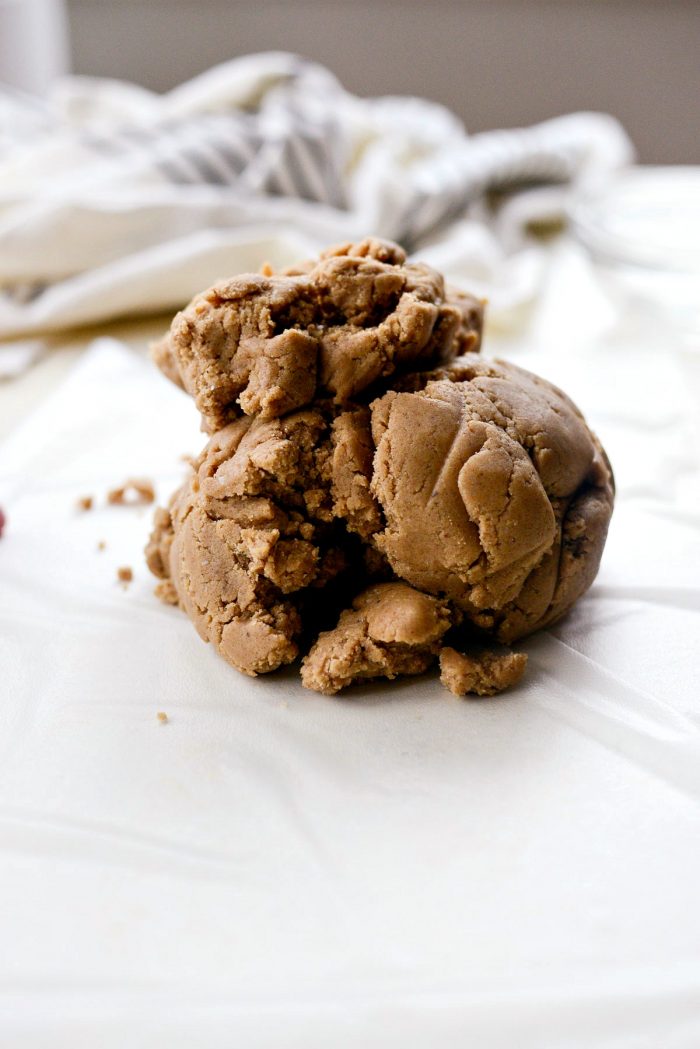 Transfer the Speculoos dough to a piece of plastic wrap.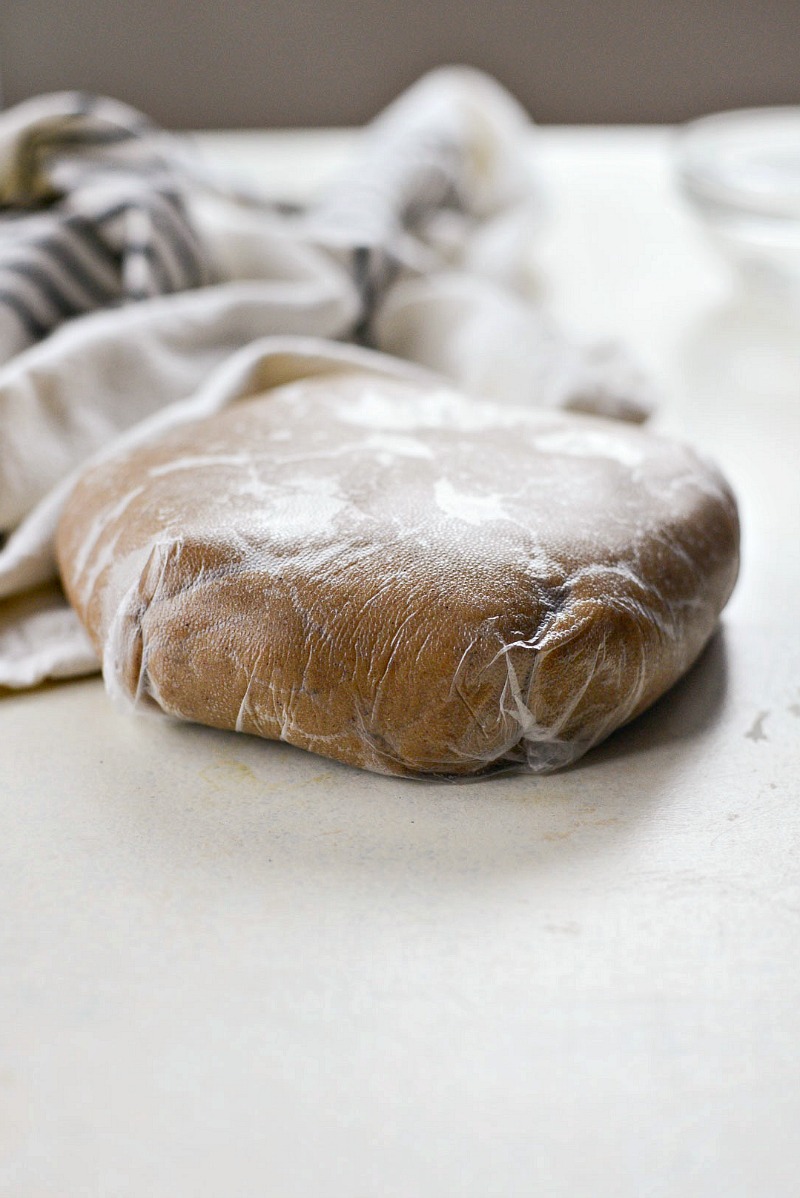 Shape into a disc and wrap tightly in the plastic wrap and chill for 4 hours or overnight.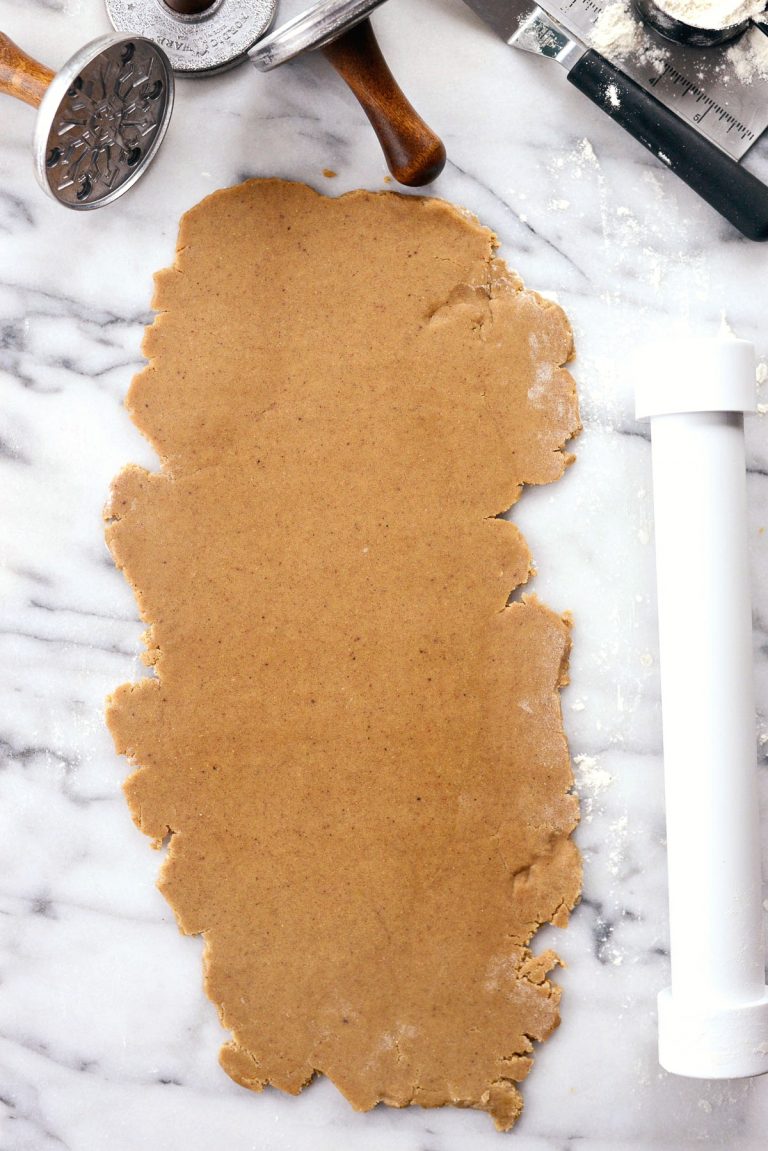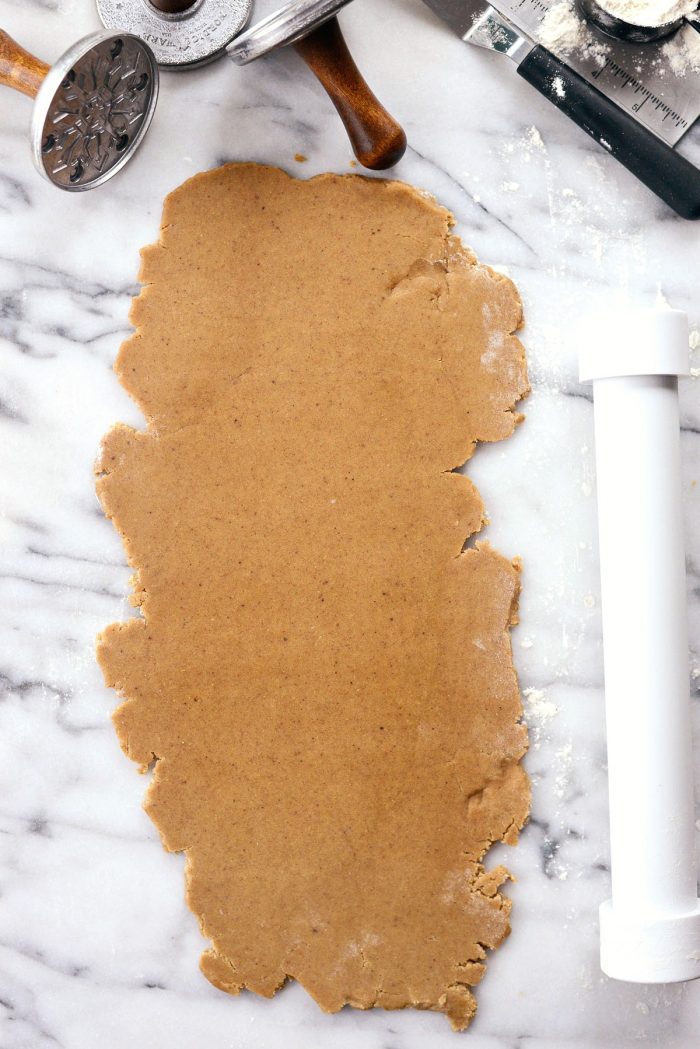 After chilling, unwrap the dough and cut in half. Re-wrap one half of the dough and roll out the other to 1/4-inch thickness.
Use a cookie stamp (or a roller with a design can be used) and stamp out 6 cookies. I use a biscuit cutter the same size as the stamp for clean edges.
Reshape the dough scraps and cut out 6 more cookies.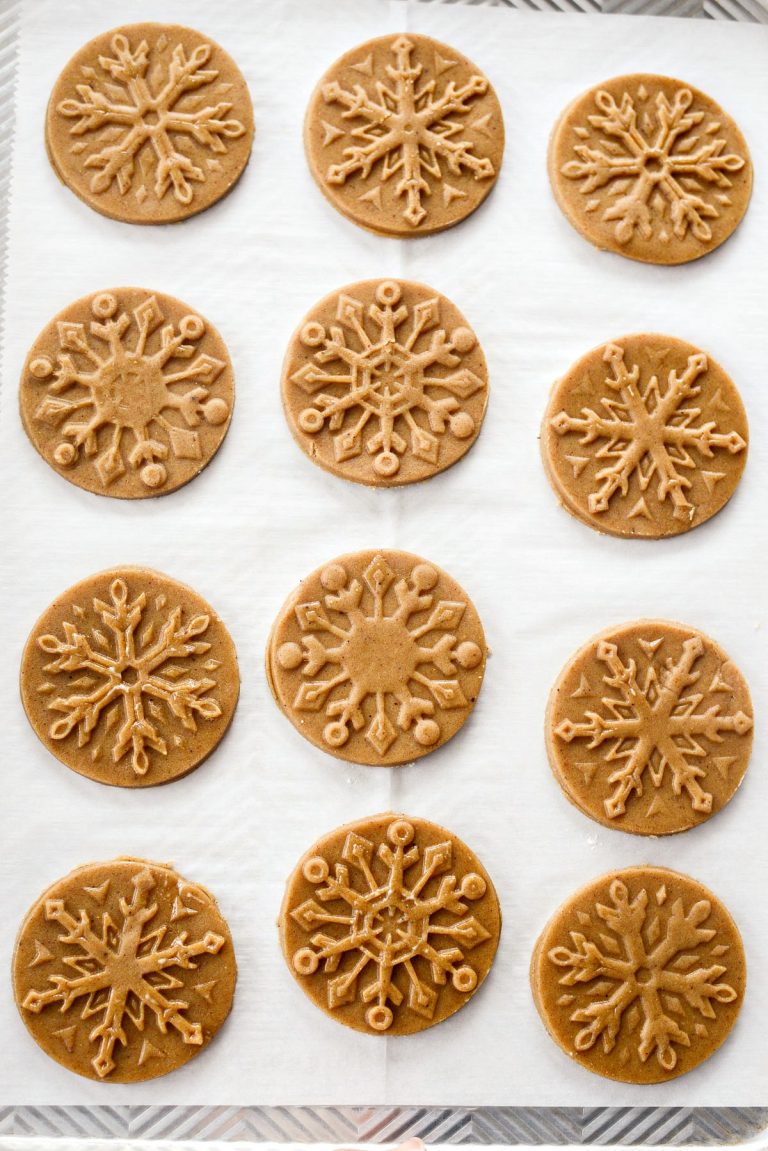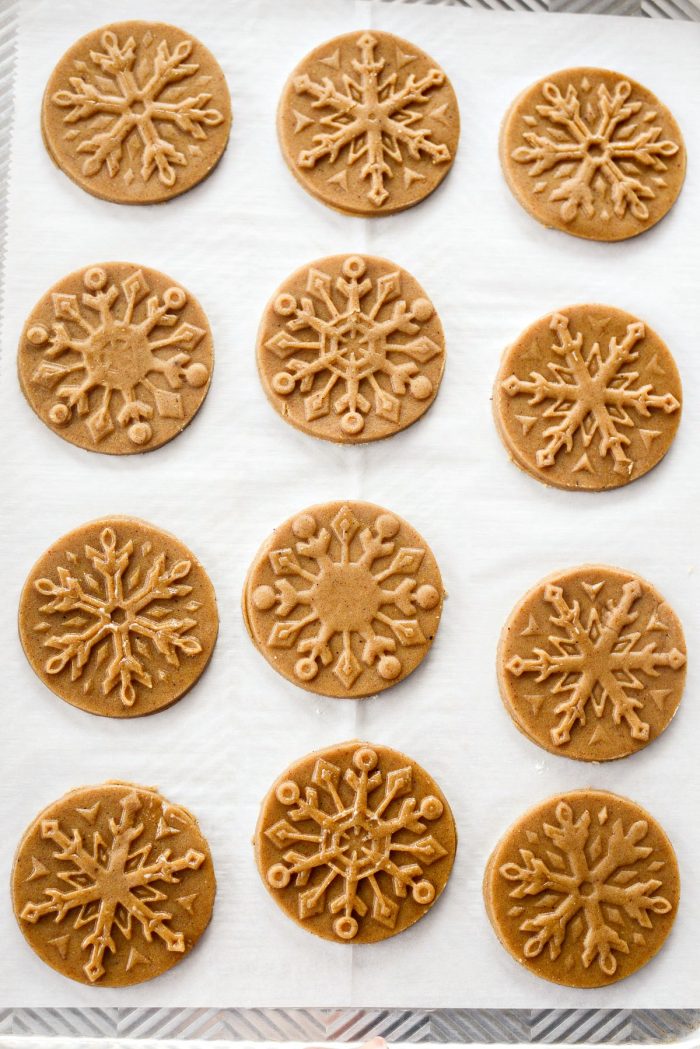 All the while, transferring the cookies to a parchment lined, rimmed metal baking sheet. Slip the pan into the freezer for 30 to 40 minutes.
Preheat your oven to 350°.
Once the cookies have chilled, slip them right onto the middle rack of your preheated oven.
Bake for 15 to 18 minutes or until the edges are golden brown. Allow the cookies to cool slightly before transferring them to a wire rack to finish cooling.
Perfect with tea, coffee or cocoa.
Speculoos Cookies are thin, snappy and heavenly spiced. You can serve these as is, turn them into cookie butter or ice cream even!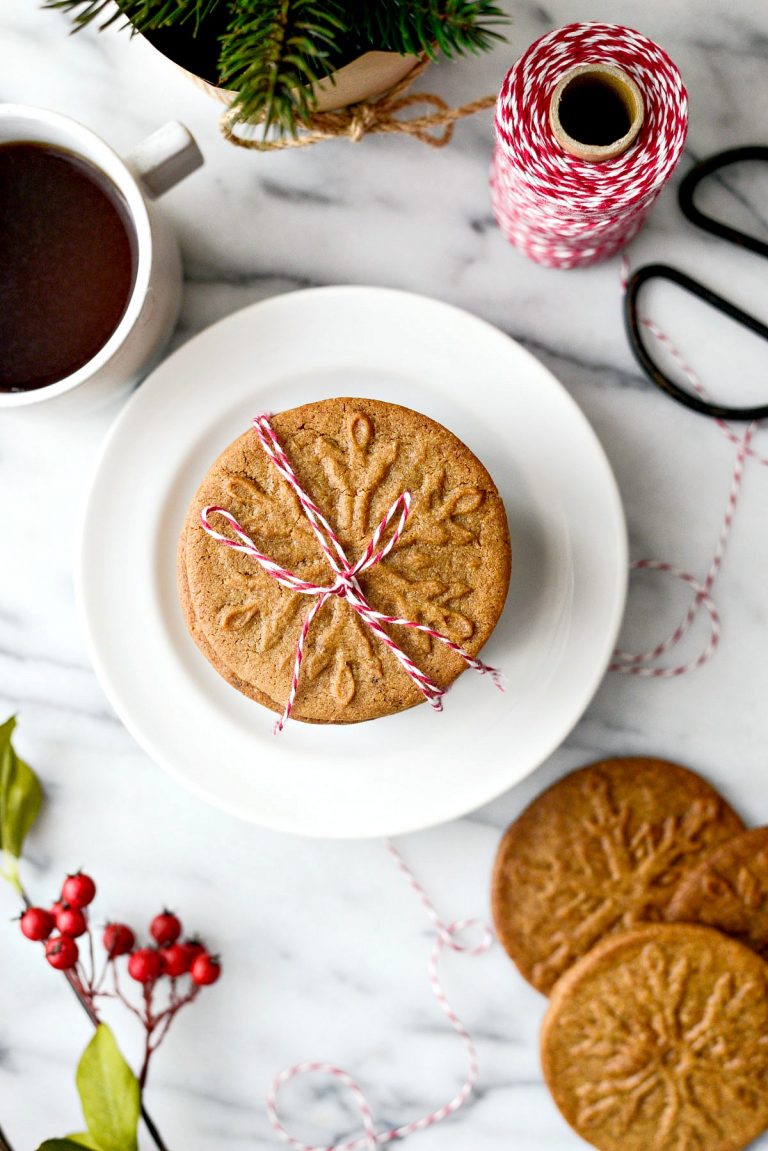 Perfect for the holiday season.
Enjoy! And if you give this Speculoos Cookie recipe a try, let me know! Snap a photo and tag me on twitter or instagram!
This post may contain affiliate links.
Buy the Cookbook: Simply Scratch : 120 Wholesome Homemade Recipes Made Easy Now available on Amazon »
THANK YOU in advance for your support!