What dessert is more patriotic than this Red White and Blue Trifle? Okay so maybe a flag cake, but this dessert has homemade pound cake, brushed with a simple lemon syrup, cubed and then layered with fresh raspberries and blueberries and a fluffy mascarpone whip! Decadent yet light and bursting with freshness. Serve this at your 4th of July get-together!
Did I really just post four recipes in 4 days? I did. The 4th of July is approaching at lightening speed and I wanted you to get these spectacular recipes sooner than later, and definitely before the fireworks go off. My kitchen has been a disaster for the last week and I'm not mad about it. I'm also starting to feel like a broken record. If I type the word easy or simple one more time! But alas, I have yet another easy, throw-together-kind-of-recipe!
Sure it requires making pound cake (I made half this recipe and baked it into smaller loaves) but once that's out of the way (and you could even use store-bought and make this dessert that much more simple <—there I go again) it only takes about 30 minutes to throw this trifle together.
Trifles aren't typically my thing. My husband's family usually has a brownie-slash-pudding-slash-whipped-cream trifle that graces the dessert table on the 4th of July and that got me thinking about a more patriotic version. You guessed it, a red, white and blue version. The red and blue was simple; berries. The white is the fluffy mascarpone whip that separates the berries from the lemon syrup soaked pound cake. And if you know me at all, you know lemon and I are like this (insert appropriate emoji). Not to mention that lemon and berries and cream is a match made in dessert heaven.
I was supposed to bring taco salad to our families 4th barbecue. However I may whip this ditty up as well, because I'm such a rebel. You should too!
To make this Red White and Blue Trifle you will need:
1 to 2 pound cake loaves (homemade or store-bought if you're in a pinch– 1 standard loaf or 2 small loaves)
lemon
sugar
mascarpone cheese
heavy cream
fresh blueberries and raspberries.
First make the mascarpone whip; in a medium bowl combine 1/3 cup sugar with 1 cup of heavy cream and 8 ounces softened mascarpone cheese. Then using a hand mixer, blend until fluffy and no lumps remain. Cover and chill until ready to use.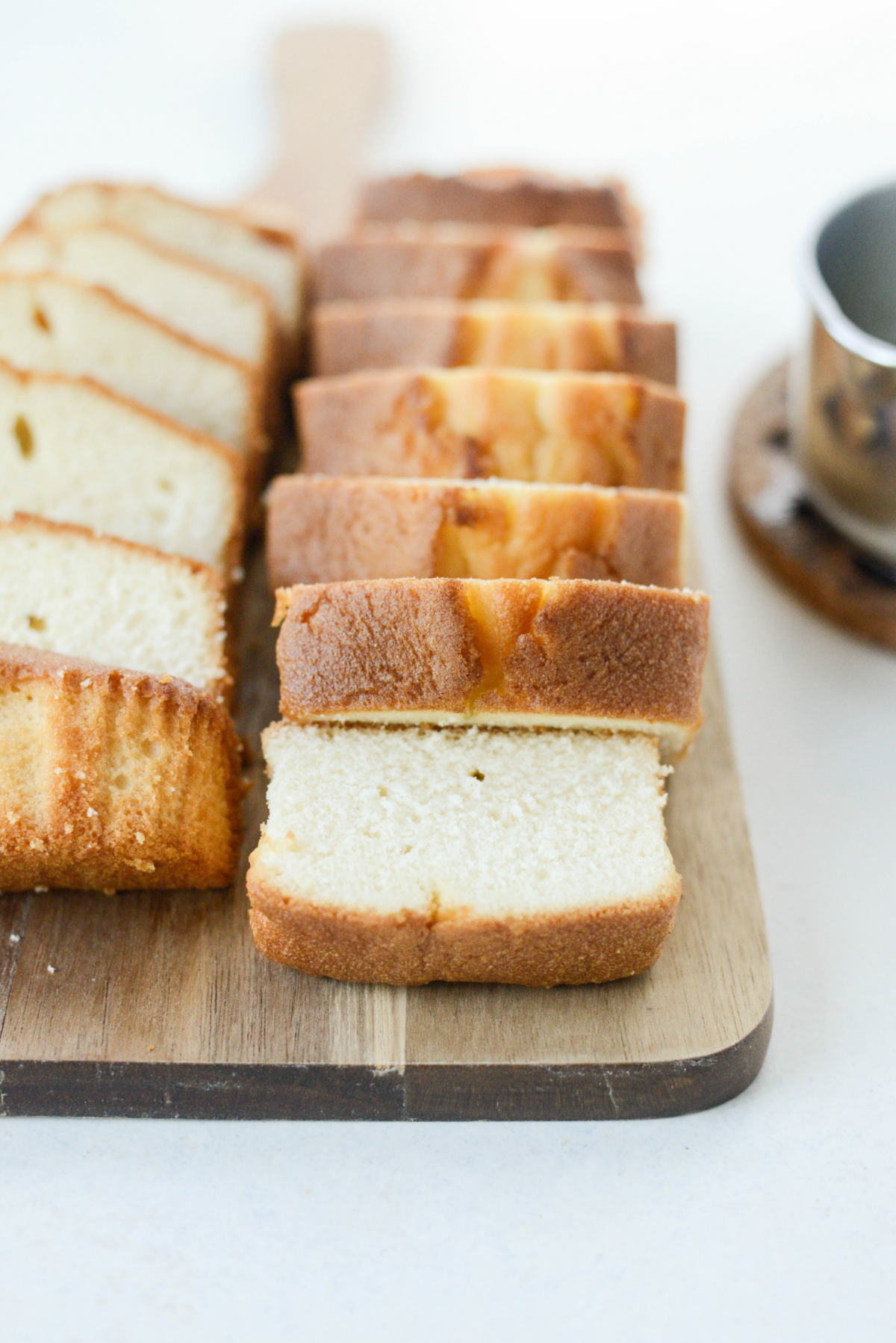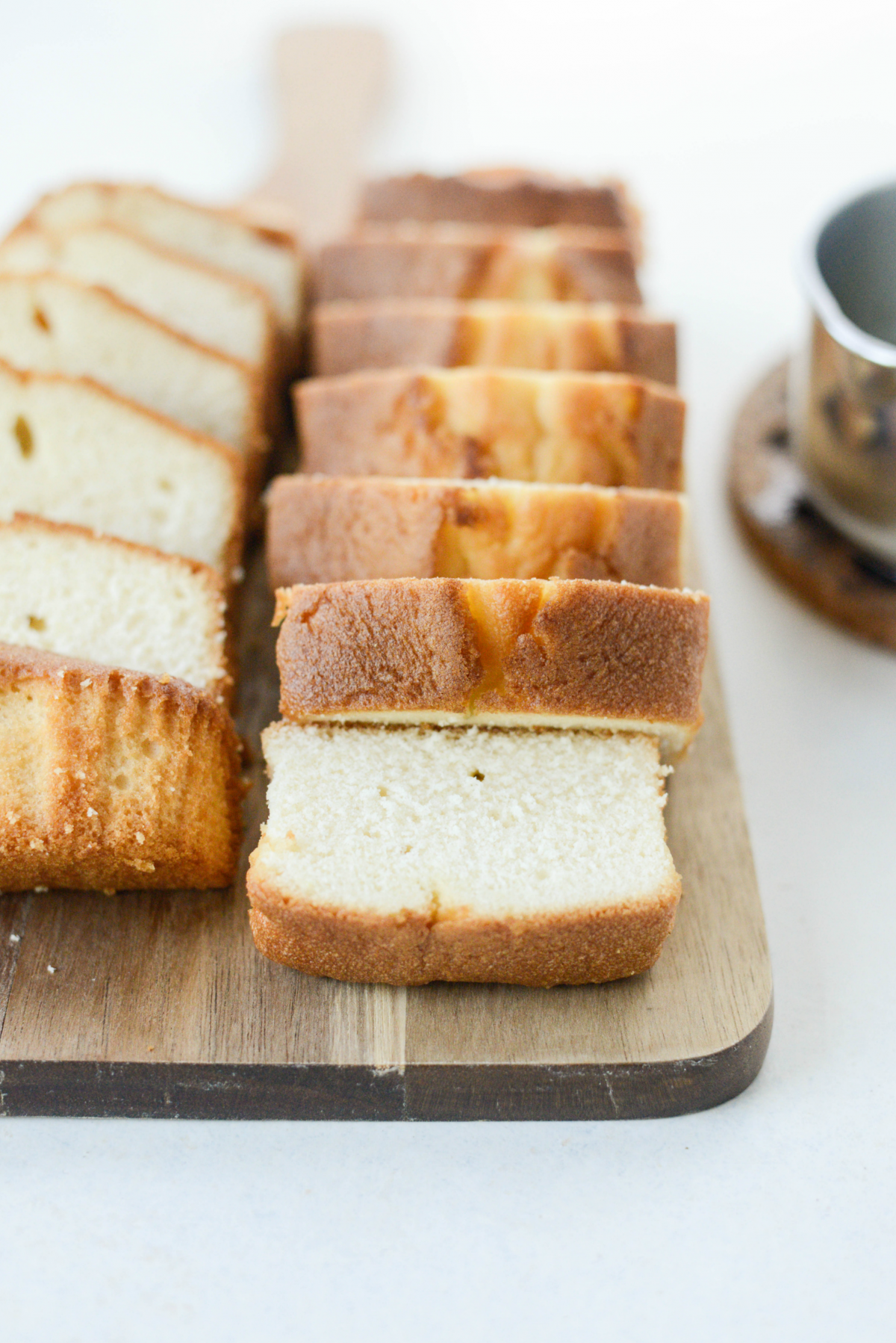 Next, slice the poundcake into thick, 1-inch slices and set aside for a minute.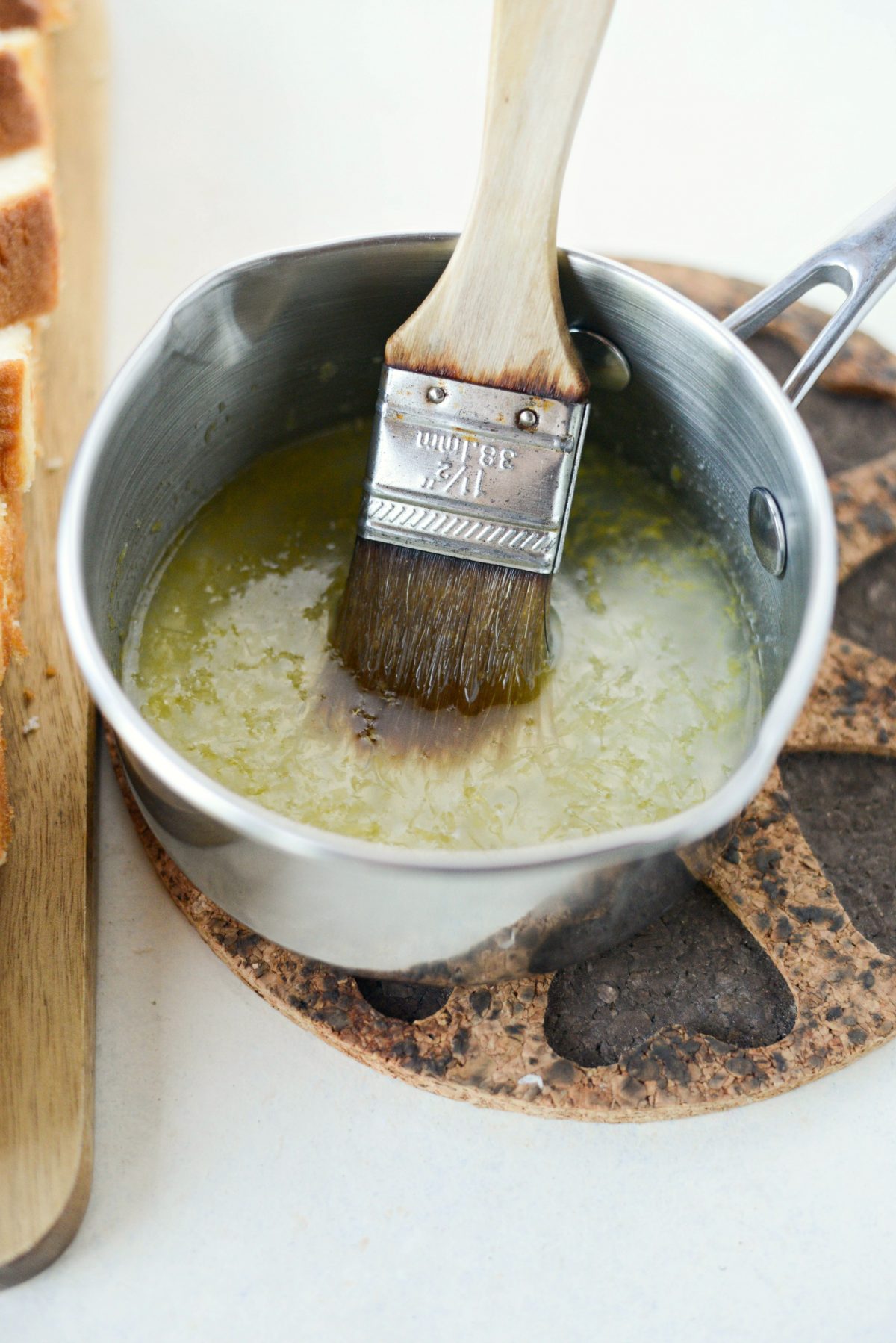 Then, in a small saucepan, combine 1/4 cup of granulated sugar with 1/4 cup freshly squeezed lemon juice and 1 teaspoon lemon zest. Next, heat on medium-low, stirring until the sugar is dissolved and you have a syrup. Do not boil.
Next, use a pastry brush and paint the lemon syrup on both sides and the tops of each slice of pound cake, then cut into 1-inch cubes.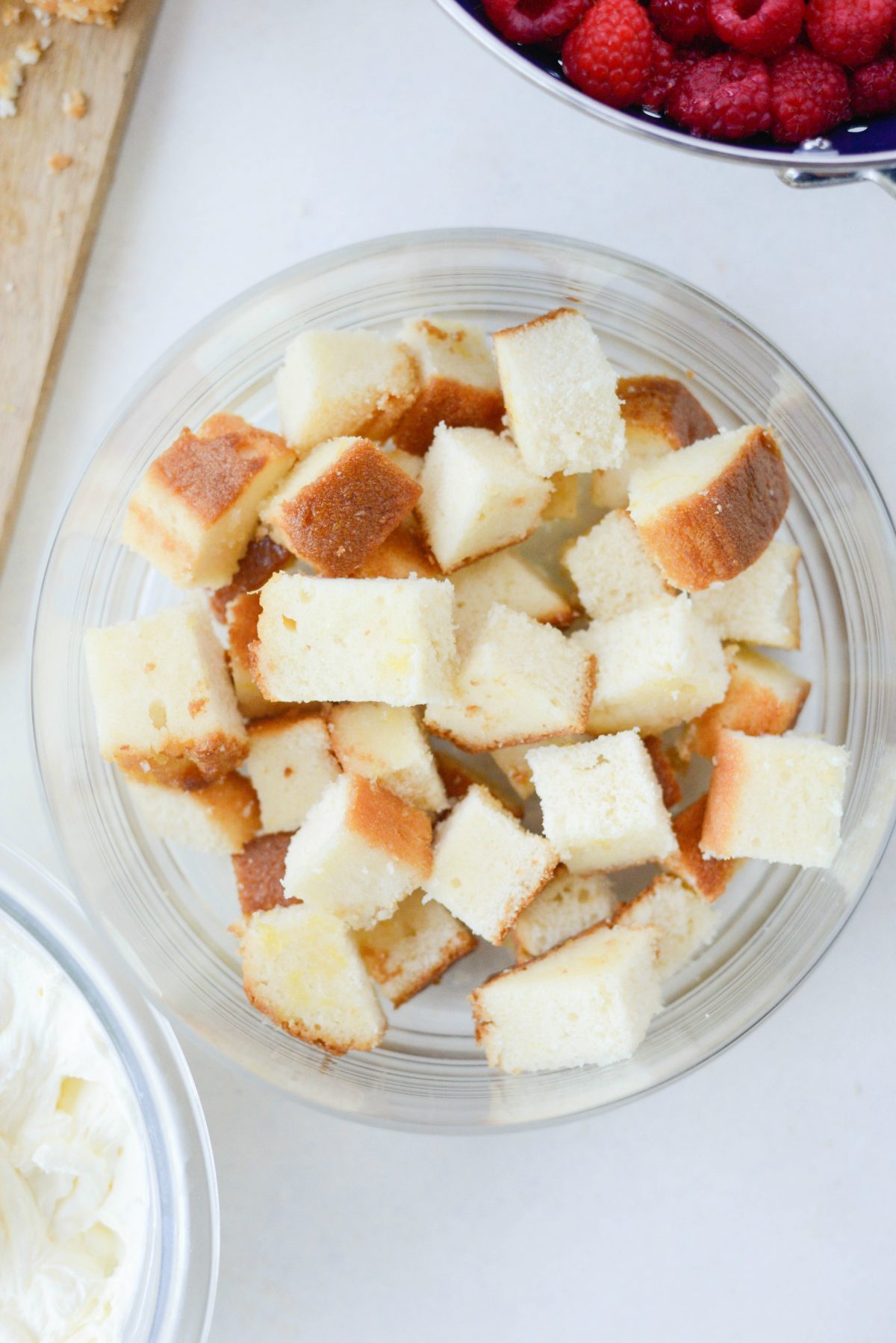 Then, in a trifle dish or equivalent, layer half of the lemon syrup soaked pound cake…
Then using a large spoon or spatula, drop half of the mascarpone whip in large dollops over the pound cake.
Sprinkle with half of the blueberries and half of the raspberries.
Next, repeat with the remaining pound cake, mascarpone whip and berries.
Lastly, lightly cover and chill until ready to serve.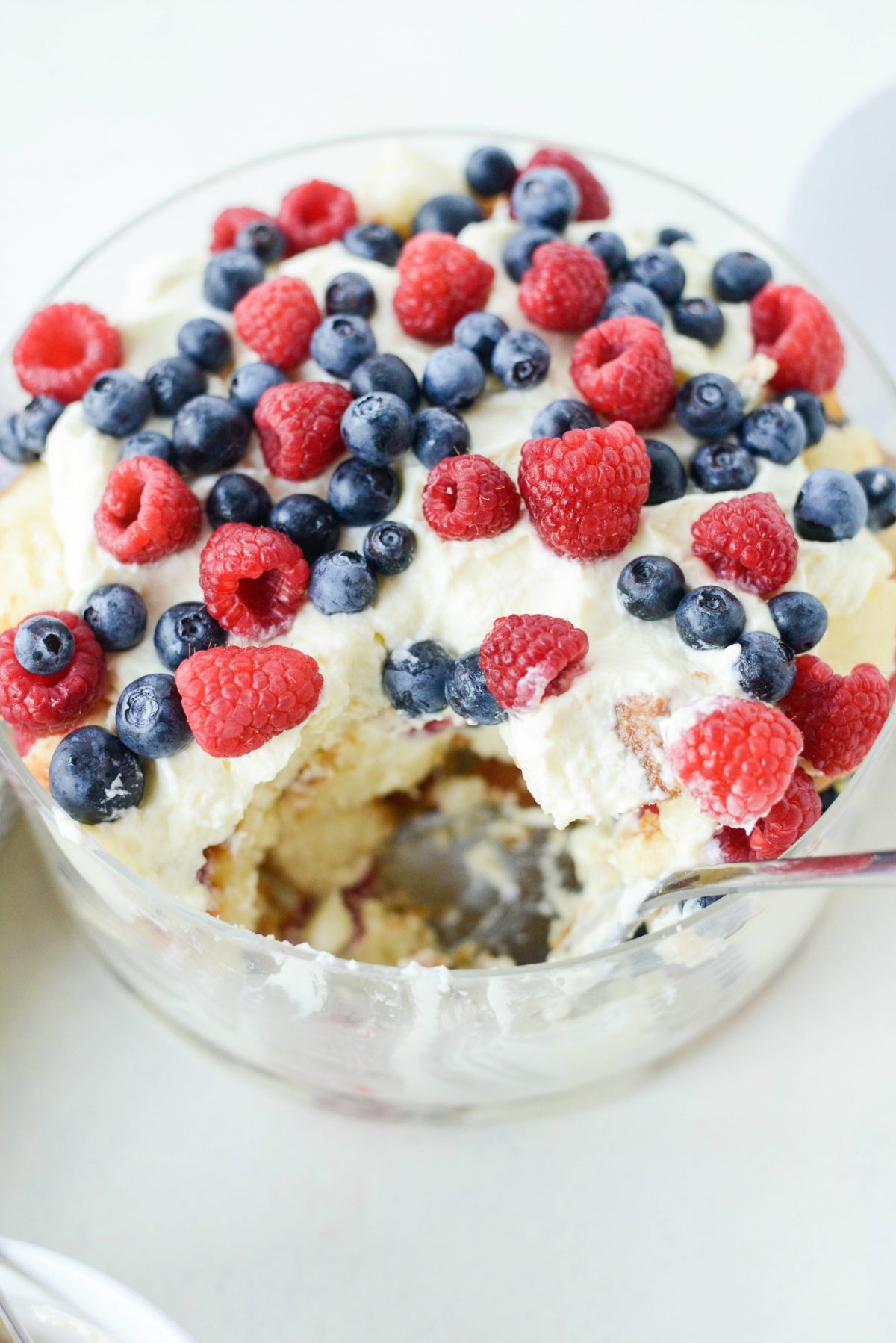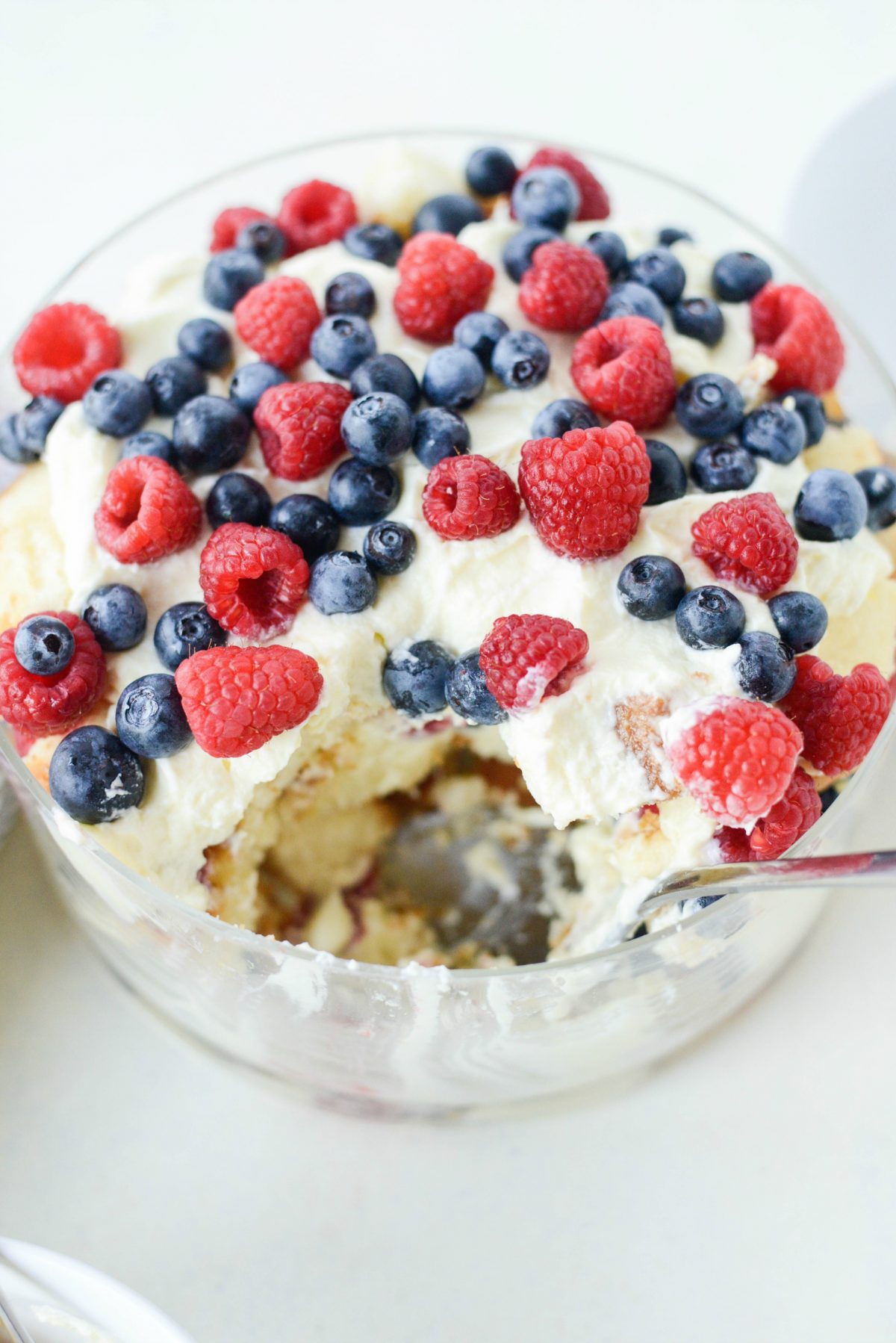 Finally, it's time to serve.
Now let's be real. There is absolutely no way to serve this elegantly. I tried. Really, I did. With that said and because there's no other way (see below photo) just to dig deep, scoop and serve.
This Red, White & Blue Trifle is perfect for summer and even more perfect dessert for this coming 4th of July. Because the lemon soaked poundcake with the creamy mascarpone whip and tart, sweet berries is absolutely decadent yet light and refreshing– who cares how it looks, really?
Enjoy! And if you give this Red White and Blue Trifle recipe a try, let me know! Snap a photo and tag me on twitter or instagram!
This post may contain affiliate links.
Buy the Cookbook: Simply Scratch : 120 Wholesome Homemade Recipes Made Easy Now available on Amazon »
THANK YOU in advance for your support!