Put dinner on the table in under an hour with this quick Thai Chicken Cauliflower Rice Bowl! Toasted cauliflower rice is topped with saucy chicken, chopped peanuts and carrots. Also great for meal prep! Serves 4 in about 30 minutes.
I first made this quick and easy dish this past fall. I had just started my diet plan and was getting into the whole lean ground meat thing. Earlier that day I made toasted cauliflower rice and so I just whipped up this sauce with the ingredients I had on hand and poof! insta-delicious dinner.
Luckily I wrote everything down so that I could make it again.
The flavors are simple; garlic, lemongrass, lime with coconut aminos and rice vinegar. And the combination of the saucy chicken and roasted cauliflower rice, chopped peanuts, cilantro and green onions is out of this world!
You can also elevate this bowl to a spicy one by adding a zigzag of sriracha!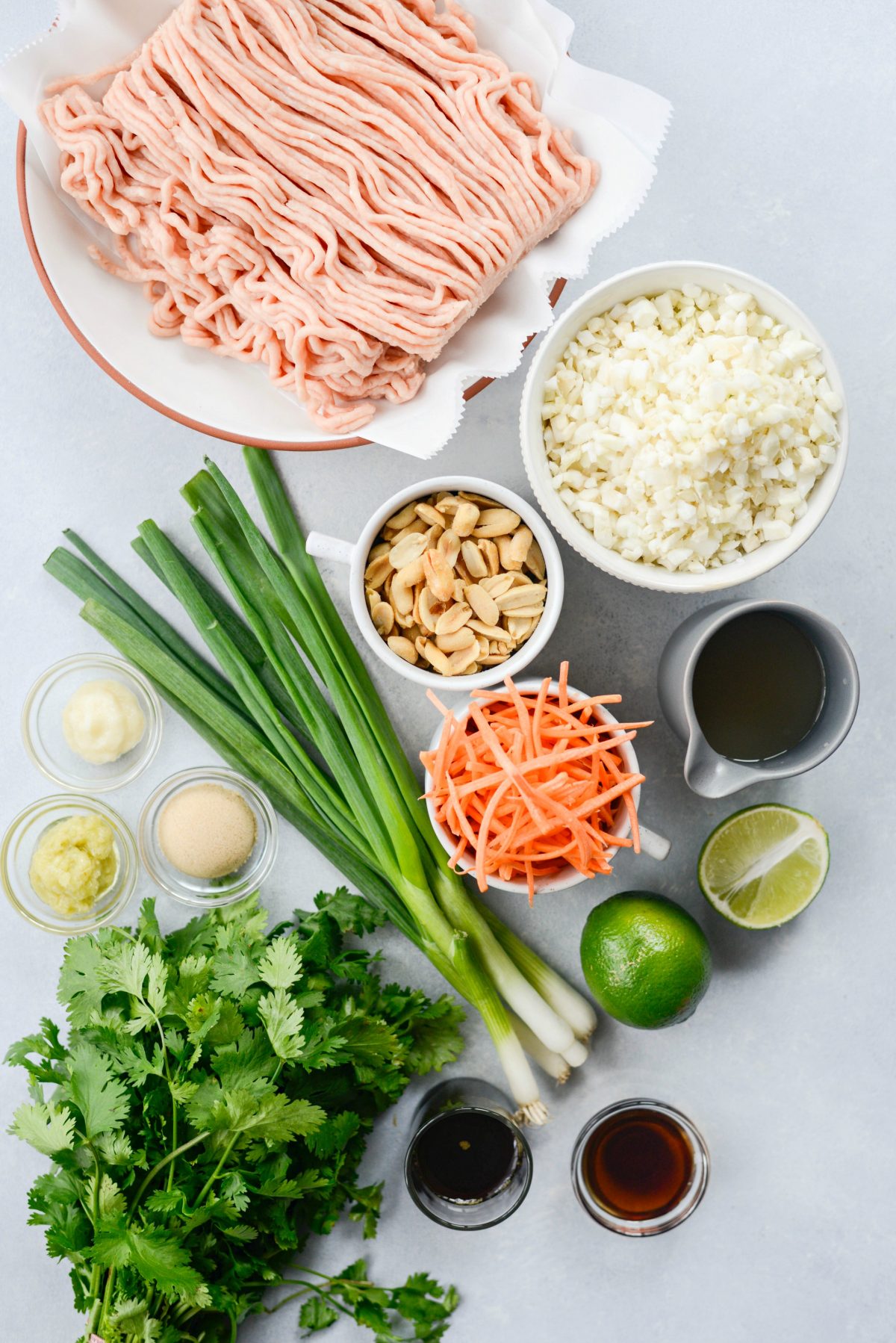 To Make The Cauliflower Rice You Will Need:
32 ounces of cauliflower pearls or about 2 heads of cauliflower pulsed until medium to small pieces
coconut oil spray
garlic powder
kosher salt.
TO Make The Thai Chicken Cauliflower Rice Bowl You will Need:
lean ground chicken
light brown sugar
lemongrass
fresh garlic
low-sodium chicken broth
coconut aminos (or sub with tamari- I've made it with both)
rice vinegar
fish sauce
juice of 1/2 a lime
What Is Coconut Aminos?
Coconut aminos is a flavorful and salty sauce made from the fermented sap of coconut palm and sea salt, yet it does not taste like coconut at all. Its consistency and deeply brown color is similar to light soy sauce. It's soy, gluten and wheat-free. With that said, coconut aminos is a healthy substitute for those with a restrictive diet.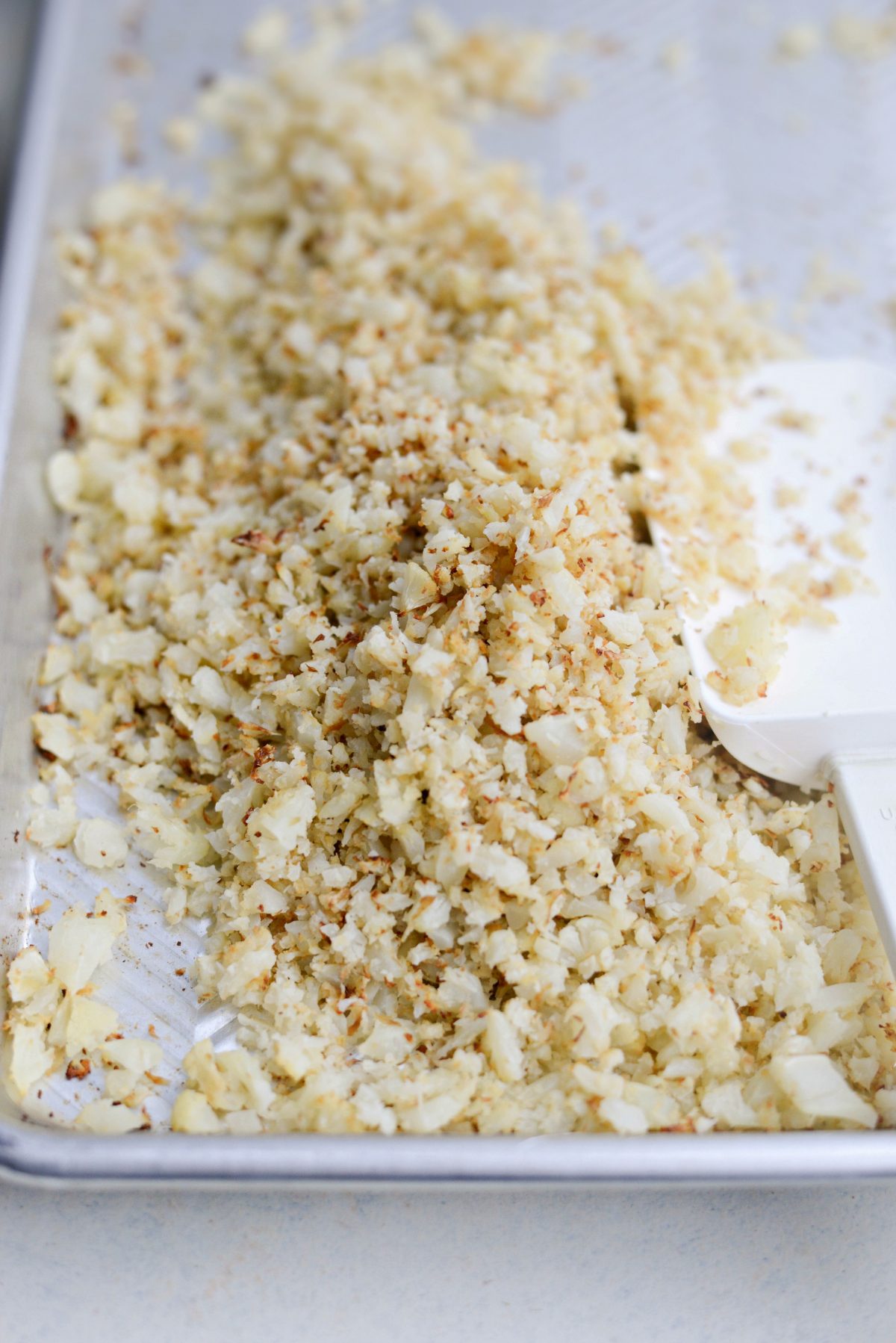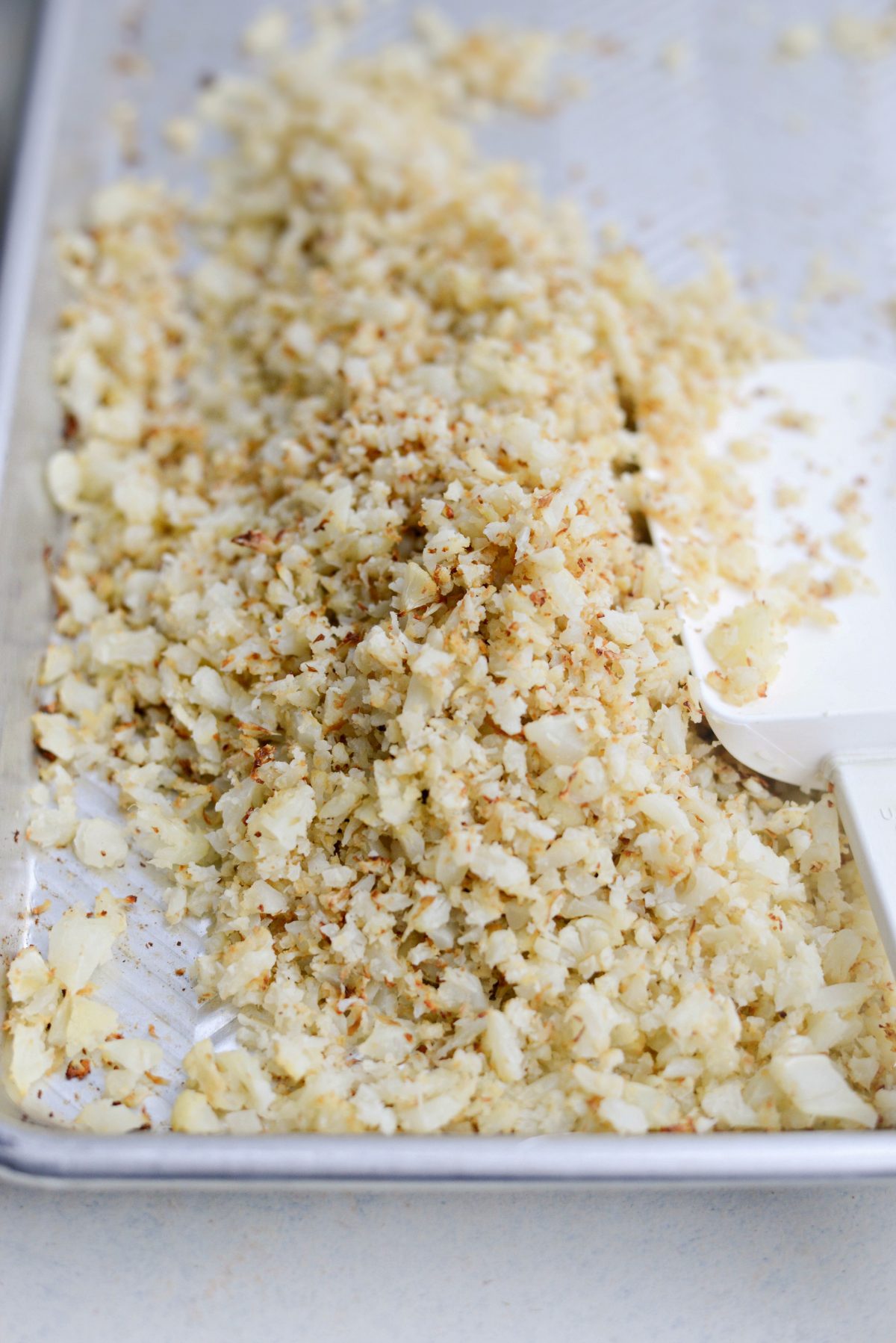 First, spray two large, rimmed metal baking sheets with coconut oil spray. Next, divide the cauliflower among both pans, sprinkle with a few shakes of garlic powder and season with a few pinches of kosher salt. Then roast in your preheated 450° oven for 20 to 25 minutes, stirring and rotating the pans halfway. As a result you will have toasty warm and flavorful cauliflower rice!
If you need or want a visual, check out my recipe here.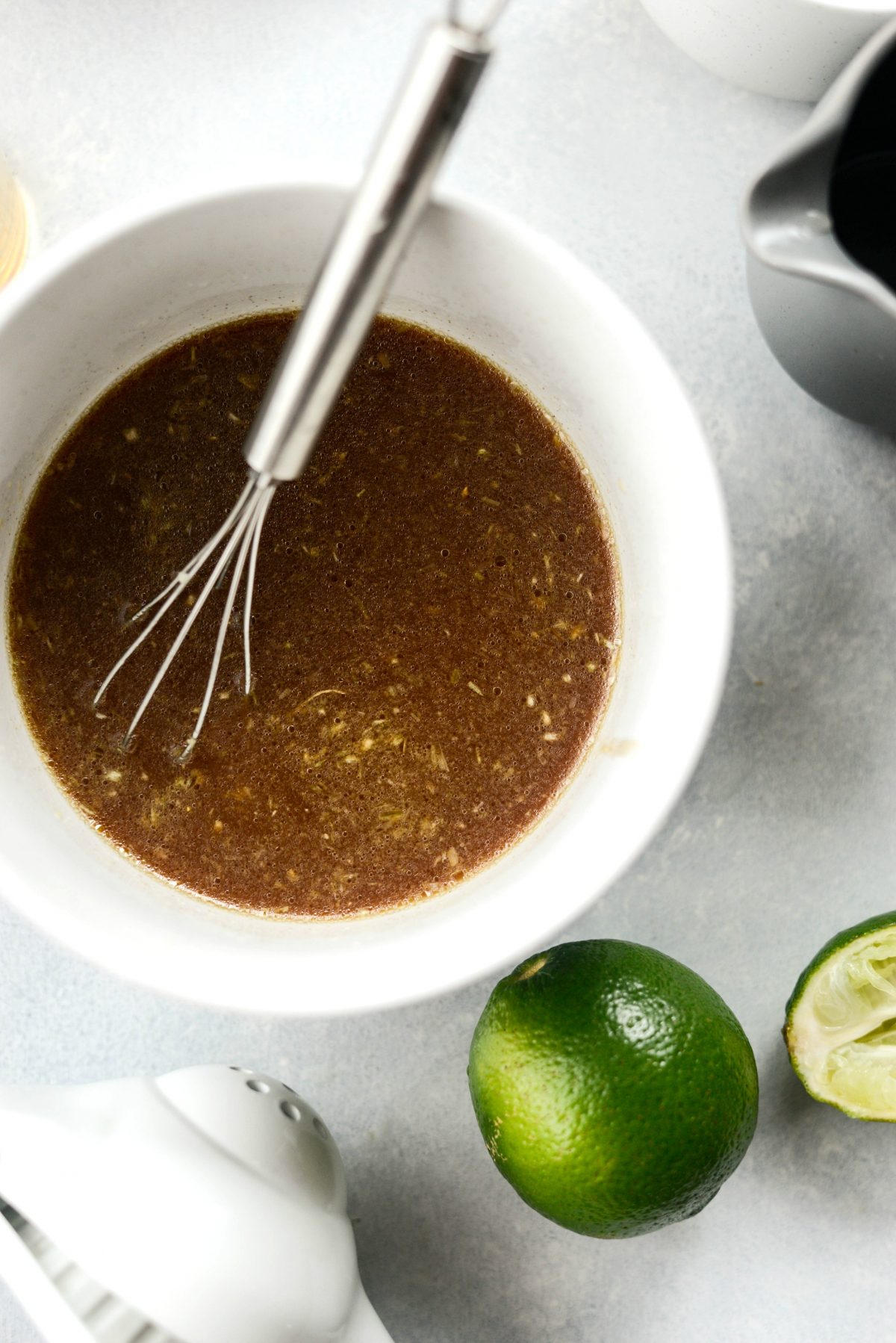 Next, in a mixing bowl, measure and combine the 1 tablespoon light brown sugar, 1 tablespoon lemongrass, 1/2 tablespoon grated fresh garlic, 3 tablespoons coconut aminos, 1 tablespoon vinegar, 2 teaspoons fish sauce, juice of 1/2 a lime and 1/2 cup low-sodium chicken broth, whisking well to combine.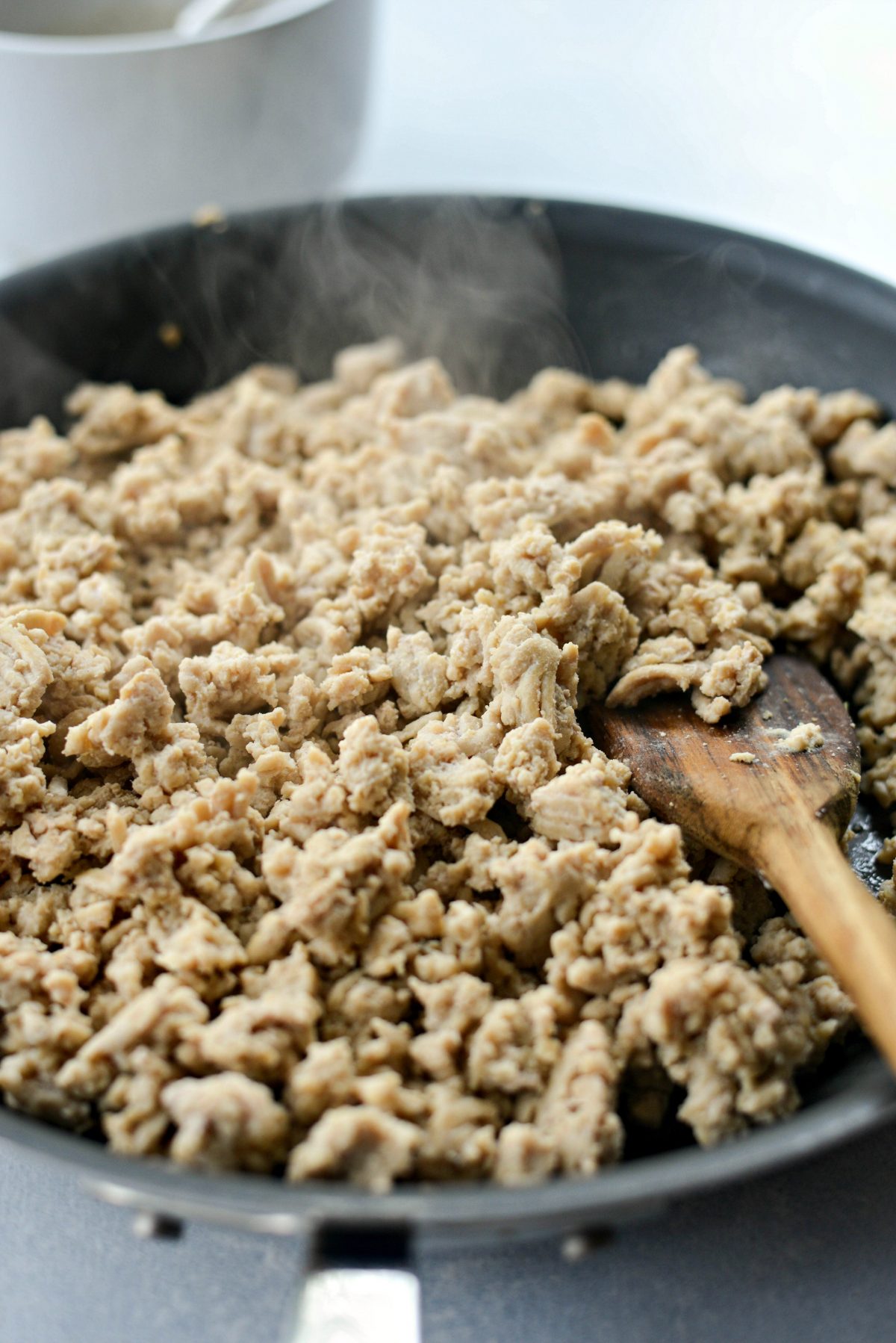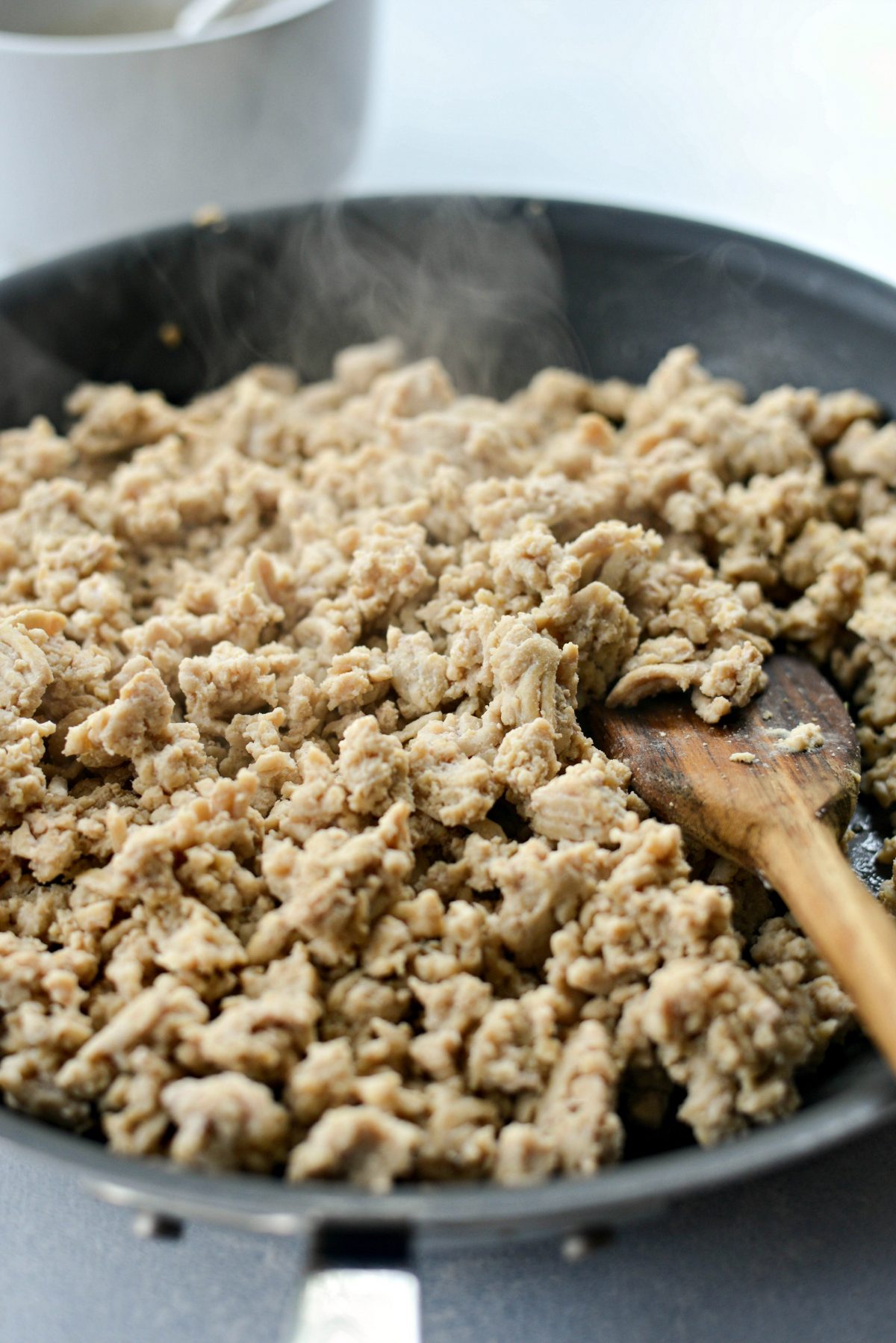 Meanwhile, spray a 12-inch nonstick skillet with coconut oil and cook 1 pound of lean ground chicken over medium heat. Next, use a wooden spatula to break it up into small crumbles and cook until browned and fully cooked.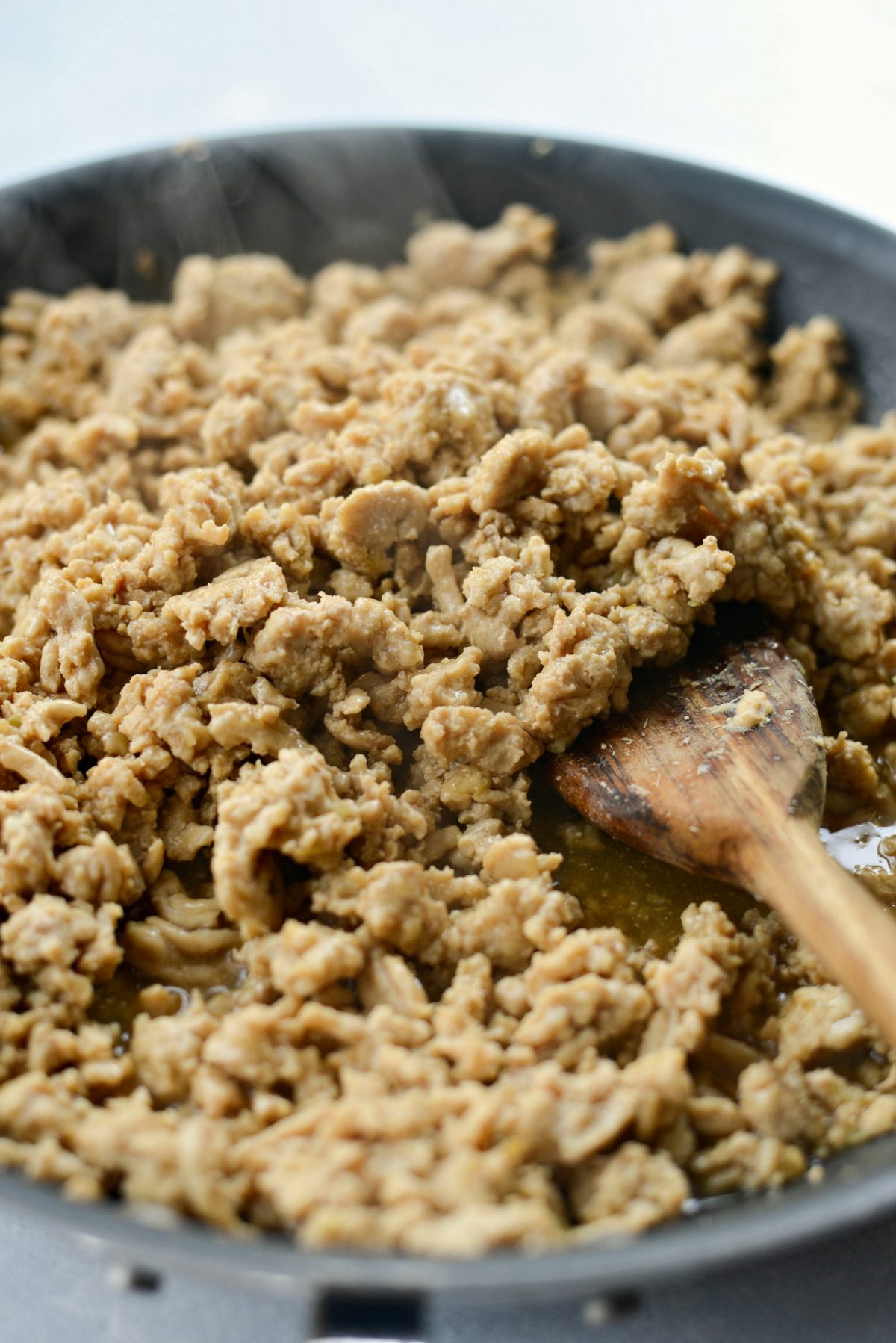 Next, pour in the sauce and increase the heat to high and bring to a boil. Once the sauce is bubbling, stir in the cornstarch slurry and stir until thickened.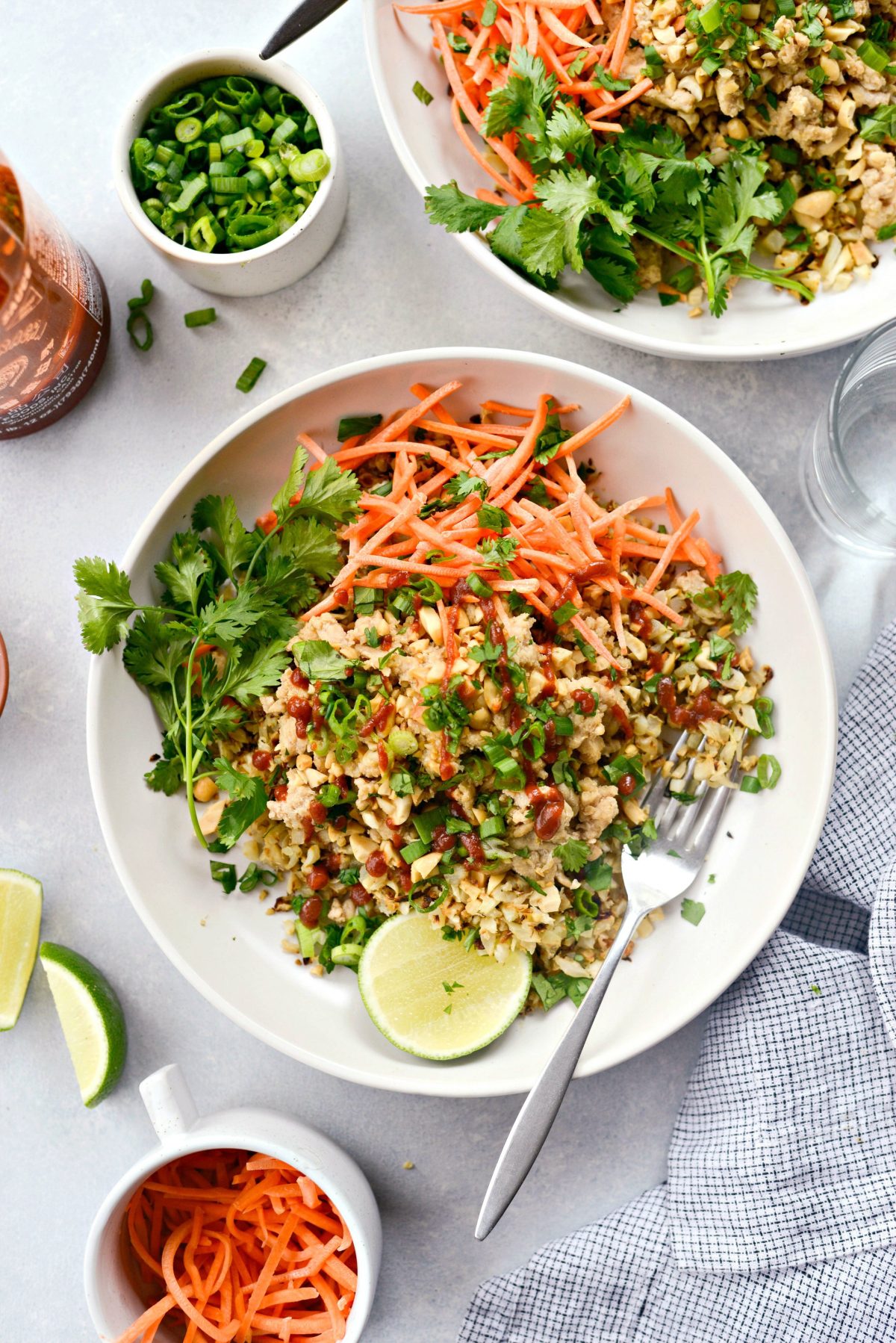 Lastly, divide the roasted cauliflower rice among bowls and then top with the saucy chicken, chopped peanuts, carrots, green onions and then chopped cilantro.
Finally serve with a wedge of lime and a squeeze of sriracha for some delicious heat.
This recipe makes for a super simple dinner! And because these Thai chicken cauliflower rice bowls are so ridiculously simple, light and healthy, they are perfect for meal prep! When I want a super easy meal, I make this recipe because it checks all the boxes. Easy. Heathy. (most importantly) Delicious.
Enjoy! And if you give this Thai Chicken Cauliflower Rice Bowl recipe a try, let me know! Snap a photo and tag me on twitter or instagram!
[this post contains affiliate links.]
This post may contain affiliate links.
Buy the Cookbook: Simply Scratch : 120 Wholesome Homemade Recipes Made Easy Now available on Amazon »
THANK YOU in advance for your support!